Some technical difficulties for the Master with his screen sharing, before giving his knowledge, just slightly delayed the start of the lesson.
For this session, a very nice Knight ending followed by 2 games between the same players a few years apart.
Good reading to all.
P.S.: next session on february 4
---
Master's words
---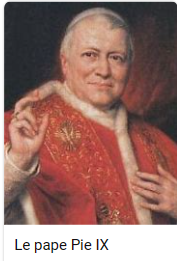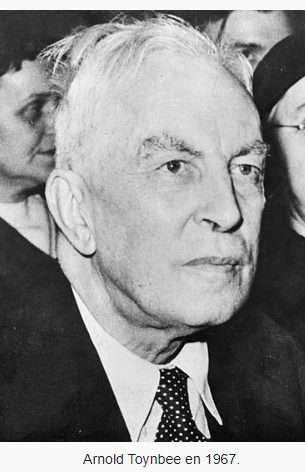 "Universal suffrage would rather deserve the name of universal madness and, when secret societies take it over, that of universal lie" (Pie IX, 5-5-1874).
« Western civilisation aims at nothing less than the incorporation of all mankind into one great society, and the control of everything on land, sea and air that mankind can exploit with modern Western technology. What the West is doing to Islam, it is doing at the same time to the other surviving civilisations, Orthodox Christians, Indians, Far East..." (A. J. Toynbee, 1947).
"Have you ever done something crazy for love of a woman? -- Yes, I almost married one" (Marlène and Swan, "Les petits meurtres d'Agatha Christie")

Homo consumans lives "like a luxury pig in a technological barn" (Cl. Polin).
"We will never tire of offending the fools" (G. Bernanos).
When we see what humans are becoming today, we think irresistibly of the famous phrase: "God, in creating man, did not have enough hair in reserve to make a monkey".
"Gentlemen, I await your proposals. Silence!" (X. Tartacover, in a game "under consultation")).
A new illustration of the exciting theme of the Knight fighting heroically against three linked pawns, with an allusion to the improvement of an Averbakh analysis.
The often developed principle of attacking pawns from the rear (even when they are defended, because it paralyses their defender, in this case the King) is verified, with new finesses.
A geometrical observation: the ZZ noted on the 62nd white move is not one, a column further left, and White runs away, see Prokes-Berger after the 62nd black move (here! the same move number, coincidence) studied here http://lecoursdumaitre.e-monsite.com/en/pages/lessons/cat-2016/june-7-2016.html
Rest with a Georgian amusement, quite simple knowing the prestigious author. Reminiscent of Arestov's study, but simpler, here http://lecoursdumaitre.e-monsite.com/en/pages/lessons/cat-2014/february-11-2014.html Then a Romanian rescue that looks like a miracle. Incidentally, the good move in the 1...Bf1 variation becomes bad in the main line, and vice versa. Finally a tactical pirouette ending in a model mate.
As exercises, a sleight of hand, while we will end up with one less figure. Then a delicious impromptu with Rook and Knight against Rook. Then a rescue reminiscent of a find by my famous near namesake. Finally a mid-game execution.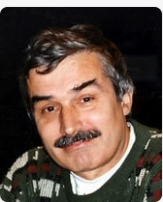 Tribute to Jean-Luc Seret, four-time French champion and nevertheless (!) problemist. Two games where yours truly suffers, whether he loses or wins. Each one is characterised by a move on the "a" file! But a2-a3! is a revenge on a4-a5?! and a5-a6?!. Of course, the jealous monster offers us a nugget with the same "a2-a3"!
In the second, a brilliant double move (kindly suggested by the monster) refuted the feared attack by White's player who was unable to foresee it, although considered as a "good defender".
Our French champion had won a first prize in 1975 with a mate in 25 moves. This time, that is to say 40 years later, he was satisfied with 24, but with locusts, a very charming animal! A long course in the Rehm or Wenda style.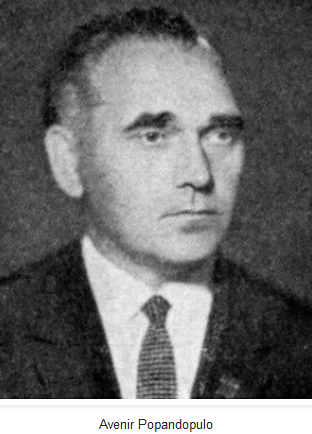 Princess and empress, then a walk with señora and faro in honour of Saint Veronica! See also the 12 & 13 here http://lecoursdumaitre.e-monsite.com/en/pages/lessons/fairy-lessons/page-4.html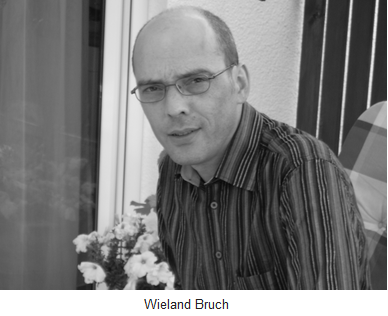 Training: 2#'s are quite tough this month, with many tries (2nd, 5th, 7th, 10th and 11th) and multiple variations (4th, 8th and 9th). A blooming of mates in a 50 year old 3#. An echo-chameleon in a 5# helpmate that JLS really enjoyed at the 2002 Saint-Affrique tournament.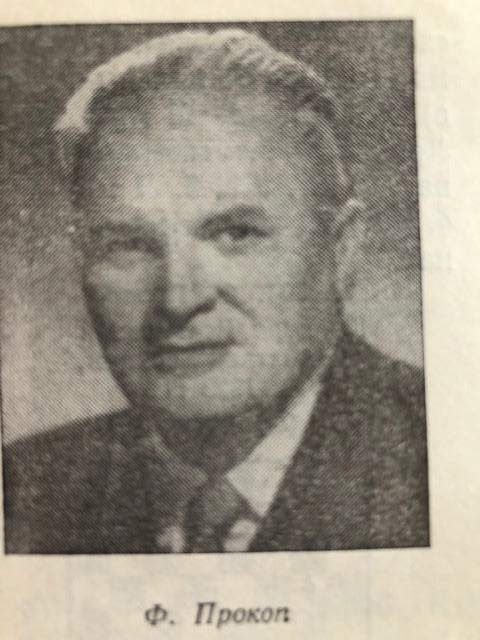 One of the most difficult selfmates I have ever solved in my life. Fortunately I "forgot" to remove the solution. From the same author as the delightful study that opens this course, but of a completely different kind : http://lecoursdumaitre.e-monsite.com/en/pages/lessons/cat-2020/april-28-2020.html
We complete the tribute to Havel's miniatures started in the last course, since the excellent article by J.-M. Loustau.
Last minute: a super-endgame played at the Wijk tournament, which exceeds the abilities of the players but also... of all of us, even with the big advantage of time and... drink!
Have a good time. Que Deus vos proteja.
---
Master's diagrams
[Event "?"] [Site "?"] [Date "2007.??.??"] [Round "?"] [White "Kamsky G, Leko P"] [Black "0401.04"] [Result "1/2-1/2"] [SetUp "1"] [FEN "6k1/6pp/5p2/1p6/5R2/2r2NK1/8/8 b - - 0 41"] [PlyCount "60"] [EventDate "2007.??.??"] [SourceDate "2022.01.01"] {Played in blitz: this helps us to forgive mistakes, but does not take away from their instructive value.} 41... Rc4 42. Rf5 $8 b4 43. Rb5 (43. Kf2) 43... g5 $1 44. Rb7 $2 {Cutting the King is not the priority, the pawns advance by themselves. Preferable was to centralize King and Knight.} (44. Ne1 $6 h5 45. Kf2 $8 h4 46. Nd3 $3 Rc3 (46... Rc2+ 47. Kf3 $1 Rc3 {(...h3 Rxb4)} 48. Ke4 $8 b3 49. Kd4 $1 Rc2 50. Rxb3 h3 51. Rb1 $1 $11) 47. Nf4 $3 {[#]} (47. Nxb4 $2 Rb3 $8) 47... Rc2+ (47... gxf4 48. Rxb4 $11) 48. Kg1 $3 (48. Kf3 $2 gxf4 49. Rxb4 h3 $8 50. Rxf4 {(Rb5 ...Rc7!!)} h2 $8 51. Rh4 Kg7 $3 {[#](for ...Kg6 ; but not ... Kf7? Kf4!! with the famous trap ...Rc4+ Kf5!!)} 52. Kg3 Kg6 $8 53. Rh8 Kg5 $1 54. Rg8+ Kf5 $8 55. Rh8 Ke4 $1 $19) 48... Rc4 (48... gxf4 49. Rxb4 $8) 49. Nd5 $1 Kf7 50. Rb6 $1 f5 51. Rf6+ Ke8 52. Rb6 $1 Rd4 53. Ne3 $1 f4 54. Nf5 $1 $11) (44. Kf2 $1 Kg7 45. Nd2 $1 Rh4 {(or ...Rc2)} 46. Ke3 $11 {for Ne4}) 44... h5 $1 45. Nd2 (45. Kf2 h4 $1) 45... Rd4 (45... h4+ $1 46. Kh3 Rf4 $1 $19) 46. Nf3 h4+ 47. Kg2 Rf4 ({Simpler} 47... Re4 $1 {(against Ne1)} 48. Kh2 (48. Kg1 h3 $1) (48. Kf2 Rg4 $1) 48... Kf8 $1 49. Kg2 Ke8) 48. Ne1 g4 (48... Rd4 $1 49. Nf3 Re4 $1) 49. Nd3 Rd4 $19 50. Rxb4 (50. Nxb4 Rd2+ $1 51. Kg1 Rb2 $1 $19) (50. Nf2 f5 $1 51. Rb5 Rf4 $8 52. Nd3 h3+ $1 53. Kg1 Rd4 $1 (53... Rf3 $1 54. Nxb4 g3 $1 ) 54. Nxb4 Rd1+ $1 (54... g3 $1) 55. Kh2 Rd2+ $8 56. Kg1 g3 $1 (56... h2+ $1 57. Kh1 g3 $8) (56... Rb2 $2 57. Rxf5 $8 Rxb4 58. Kh2 $1 Rb2+ 59. Kh1 $1 Kh7 60. Rf4 $3 $11) 57. Rd5 Rb2 $1 $19) 50... Rxb4 $8 (50... h3+ $2 {(advised by the analysis engines... at the time)} 51. Kh2 Rxb4 (51... Rxd3 52. Rxg4+ $8 Kf7 53. Ra4 $11) 52. Nxb4 $11 {: structure has been weakened in relation to the text}) 51. Nxb4 {White to play would draw by Nd5-f4 as in the game (see 56th move).} Kf7 $1 52. Nd5 (52. Nc6 {(or on c2)} f5 $3 {(here correct)} 53. Nd4 {(square less favourable than f4)} Kf6 $1) 52... f5 $2 {This weakening seems much less serious than ...h4-h3, and yet...} ( 52... Ke6 $1 53. Nf4+ Kf5 $8 {(White lacks Ke3!)} 54. Nd5 (54. Nh5 Ke5 $8 {(same remark)} 55. Kf2 f5 $1 56. Ke3 {(Nf4! would draw)} h3 $8 57. Kf2 f4 $8) 54... Ke5 $8 55. Ne7 (55. Ne3 f5 $8) 55... h3+ $8 (55... Ke4 $2 56. Kf2 $8) 56. Kh2 f5 $8 57. Kg3 f4+ $1 {(or first ...Kf6-g5)} (57... Ke4 $2 58. Ng6 $3 $11 {is a ZZ that we will see again}) 58. Kh2 (58. Kxg4 h2 $8) 58... Kd4 $3 {[#]} ( 58... Ke4 $6 {(waste of time)} 59. Nc6 $1 Kd5 $8 60. Ne7+ Ke5 $1 61. Nc6+ Ke4 $8) 59. Nc6+ Ke4 $8 (59... Ke3 $2 {(too impetuous)} 60. Ne5 $8 $11) 60. Ne7 f3 $8 {: see 65 Nd3+}) (52... Kg6 $1 53. Ne7+ (53. Nf4+ Kf5 $8 {below}) 53... Kg5 $1 54. Nd5 f5 $8 55. Kf2 f4 $8 56. Nc3 Kf5 $1 (56... h3 $1) 57. Nb5 Ke5 $1 58. Nc3 h3 $1 59. Nb5 (59. Ne2 h2 $1) 59... h2 $1 60. Kg2 g3 $8 $19) 53. Nf4 $1 (53. Kf2 $1 Ke6 54. Nf4+ $8 Kf6 {(a ZZ ?)} 55. Kg2 $3 {[#](almost, but not quite !)} (55. Kg1 $2 {(or on e3)} h3 $8 56. Kh2 Kg5 $8 57. Ne2 f4 $8 58. Nd4 Kf6 $8) (55. Nd5+ $2 {(or on h5)} Kg5 $8 56. Ke3 h3 $8) 55... Kg5 (55... h3+ 56. Kg3 $8) 56. Ne6+ $8 Kf6 57. Nf4 $8 $11) 53... Kf6 54. Kf2 $1 {Or on h2 : keep in touch with g3.} (54. Kg1 $2 h3 $8) 54... Kg5 55. Ne6+ $8 Kf6 56. Nf4 $8 h3 {The two active moves by Black King are countered by a check.} 57. Kg3 $8 {Here, by giving the move to White, we get a study by yours truly, completing an old analysis by Averbach.} Ke5 (57... -- 58. Nd3 $8 Kg5 59. Ne5 $3 {[#]} (59. Kh2 $2 Kh4 $8) (59. Nf4 $2 h2 $8 60. Ne6+ Kf6 $8) 59... f4+ 60. Kh2 $8 Kf5 61. Nd3 $8 Ke4 62. Nf2+ $8 Kf3 63. Nd3 $8 Ke3 64. Ne5 $8 $11 { : AV 2002}) 58. Ne2 $1 (58. Nd3+ $1 Ke4 59. Nf2+ $1) (58. Nh5 $1 Ke4 59. Nf6+ $8) (58. Ng6+ $2 Ke4 $8 {: see below 62 Ng6?}) (58. -- {Black to move would not win either :} h2 59. Nd3+ $8 Kd4 60. Nf2 $8 Ke3 61. Nh1 $1 $11 {or Kg2!}) 58... Ke4 59. Nc3+ $8 Kd3 60. Nd5 $8 Ke2 {Do the moves Nf4+ and Ne7 give the same result ?} 61. Nf4+ $2 {No longer has the same efficiency as with the bK on f6.} (61. Ne7 $3 {(the old principle: attack the pawns from the back)} f4+ (61... h2 62. Kxh2 $8 f4 63. Nd5 $1 f3 64. Kg3 f2 65. Nf4+ $8) 62. Kxf4 $8 h2 {(the same move on...Kf2)} 63. Nf5 $8 $11) 61... Ke3 $2 (61... Kf1 $3 {ZZ : text on 63rd}) (61... Ke1 $2 62. Nd5 $1 {(or elsewhere, except d3)} ( 62. Nd3+ $2 Ke2 $8 63. Nc5 {(Nf4+ : text)} Kf1 $8 64. Kh2 f4 $1 65. Ne4 Ke1 $8 {(...f3? Nf6!!)} 66. Nc5 {(Nf6 ...g3+!! then ...f3)} f3 $8 67. Kg3 h2 $3 68. Nd3+ Ke2 $8 69. Nf2 Kf1 $8 70. Nh1 Kg1 $8 $19) 62... Kf1 (62... Ke2 63. Ne7 $8) 63. Nf4 $1 {(the same ZZ, on the right side for defence)} Kg1 64. Ne2+ $8 Kh1 65. Nf4 $11 {: ...h2? Kf2!!...g3+ Kf1!!+- would be a suicide}) 62. Nd5+ $1 (62. Ne6 $1 Ke4 63. Nc5+ $8 (63. Ng5+ $2 Kd5 $1 64. Nf7 f4+ $3 65. Kh2 Ke4 $8) 63... Kd5 64. Nd3 $8 Kd4 65. Nf4 $1 $11) (62. Nh5 $1 Ke2 (62... Ke4 63. Nf6+ $8) 63. Ng7 $8 f4+ 64. Kxf4 $8 h2 65. Nf5 $1 $11) (62. Ng6 $2 Ke4 $8 {[#](ZZ ; a column left, we would draw with Nh5!!, but the "i5" square doesn't exist)} (62... Kd4 $2 63. Nf4 $8 Ke4 64. Ng6 $1 {ZZ} Ke3 65. Nf4 $8 h2 66. Ng2+ $3 {(Nd5+? ... Kd4!! and not ...Ke4? Nf6+!! ...Ke5 Nxg4+!! & Kxh2)} Ke4 67. Kxh2 $8 $11) 63. Kh2 (63. Nf4 h2 $8) 63... f4 $8 $19) 62... Ke2 63. Nf4+ $2 (63. Ne7 $8 {as already seen}) 63... Kf1 $8 {[#]Goes to g1, but does not "threaten" to go there because it is a ZZ (see 61...Ke1?).} 64. Kh2 (64. Nxh3 gxh3 $8 65. Kxh3 Kf2 $1 $19) (64. Nh5 Kg1 $8 65. Kf4 h2 $1 66. Ng3 h1=Q 67. Nxh1 Kxh1 $19) 64... Kf2 $8 65. Nh5 (65. Nd3+ Ke3 $1 66. Ne5 Ke4 $8 67. Nc6 (67. Nf7 f4 $8) 67... f4 $8 68. Ne7 f3 $8 69. Kg3 Ke3 $1 70. Nd5+ Ke2 $8 71. Nf4+ Kf1 $8 {(as 8 moves earlier, but with the bP on f3 instead of f5 !)} 72. Kh2 (72. Kxg4 h2 $8 ) (72. Nd3 Kg1 $8 $19 {followed by ...h2}) 72... f2 $1 (72... Kf2 $1 73. Nd3+ Ke2 $8 {(...Ke3? Ne5!!=)} 74. Nf4+ Ke3 $8 75. Nd5+ Kf2 $1 76. Nf6 g3+ $8) 73. Kg3 h2 $8 74. Kxh2 Ke1 $8 75. Nd3+ Ke2 $8 76. Nxf2 (76. Nf4+ Kf3 $8) 76... Kxf2 77. Kh1 Kg3 $8 78. Kg1 Kh3 $8 $19) (65. Ng2 Kf3 $3 66. Nh4+ Ke4 $8 67. Ng6 (67. Kg3 f4+ $8) 67... f4 $8 68. Ne7 f3 $8 $19 {idem}) (65. Nd5 $6 g3+ $1 66. Kxh3 g2 $8 $19) 65... Kf3 $8 {[#]New ZZ, diagonal echo of the 62nd move.} 66. Ng3 ( 66. -- f4 (66... Kf2 67. Nf4 $8 Ke3 {(...Kf3 Nh5!!)} 68. Kg3 $8 h2 69. Ng2+ $8 {as already seen}) (66... Ke3 {(or ...Ke4)} 67. Kg3 $8 Ke4 68. Nf6+ $8) 67. Nf6 $8 {ZZ} g3+ 68. Kxh3 $8 $11) 66... f4 $8 67. Nf5 {The Knight is less well than on f6 !} Kf2 $6 (67... Ke2 $3 68. Kg1 (68. Nd4+ Kf2 $1) (68. Nh4 f3 $1) (68. Nh6 g3+ $8 69. Kxh3 f3 $8 70. Kxg3 {(Nf5 ...g2!!)} f2 $8 $19) 68... g3 $1 69. Nd4+ Ke3 $8 70. Nf5+ Ke4 $1 71. Nd6+ Kf3 $8 72. Nf5 h2+ $8 73. Kh1 Kg4 $1 ({ Warning !} 73... Kf2 $2 74. Nxg3 $3 $11) (73... Ke2 $1 74. Nd4+ Kf2 $8) 74. Nxg3 fxg3 $8 $19) 68. Nh4 $6 (68. Nh6 $1 Kf3 $8 (68... g3+ $2 69. Kxh3 $8 g2 70. Ng4+ $8 Kf1 71. Nh2+ $8) 69. Nf5 Ke2 $8 {as above}) 68... g3+ $2 ( 68... f3 $1 69. Nf5 Ke1 $3 70. Ng3 f2 $8 $19) (68... Ke1 $1 69. Nf5 f3 $3 {idem }) (68... Kf1 $6 69. Ng2 $1 (69. Nf5 Ke2 $1 {: see 67th}) (69. Ng6 g3+ $8 70. Kxh3 g2 $8) 69... g3+ $3 (69... f3 $2 70. Ne3+ $8) 70. Kxh3 f3 $8 71. Nh4 (71. Ne3+ Ke2 $8 72. Ng2 f2 $1) (71. Nf4 g2 $8) 71... Ke2 $3 (71... f2 $2 72. Nf5 $3 g2 73. Ng3+ $8 Kg1 74. Ne2+ $8) (71... Kf2 $2 72. Kg4 $3) 72. Nf5 (72. Kxg3 f2 $8 $19) 72... g2 $8 73. Kh2 f2 $1 (73... Kf2 $1 $19) 74. Ng3+ Kf3 $8 $19) 69. Kxh3 $8 f3 70. Kg4 $3 {[#]A forgotten defence !} g2 71. Nxf3 $8 1/2-1/2 [Event "?"] [Site "?"] [Date "1982.??.??"] [Round "?"] [White "Gurgenidzé, D."] [Black "0073.20"] [Result "1-0"] [SetUp "1"] [FEN "8/1b6/1PP5/K3B3/8/8/5k2/b7 w - - 0 5"] [PlyCount "19"] [EventDate "1982.??.??"] [SourceDate "2022.01.01"] {A precaution before the obvious move? Study corrected by amputation of 4 moves.} 5. Bg3+ $3 {[#]} (5. cxb7 $2 Bxe5 $8 6. Ka6 Bb8 $8 7. Kb5 Ke3 $1 (7... Bf4 $1 8. Kc6 Ke3 $8 $11) 8. Kc6 Kd4 $1 (8... Bf4 $1 9. Kd7 Kd4 $8) 9. Kd7 Kc5 $1 10. Kc8 Bf4 $11) (5. Bxa1 $2 Bxc6 $8 $11) 5... Kxg3 6. cxb7 $8 Be5 {Compared to the try, the bK is on g3 instead of f2: it is therefore further away from b6.} 7. Ka6 $8 {Necessary time saving.} (7. Kb5 $2 Kf4 $1 8. Kc6 Ke4 $1 9. Kd7 Kd5 $1 10. Kc8 Kc6 $1 $11) 7... Bb8 (7... Kf4 8. Ka7 $8) 8. Kb5 $8 Kf4 9. Kc6 $8 Ke5 10. Kd7 $8 Kd5 11. Kc8 $8 Be5 12. b8=Q Bxb8 13. Kxb8 Kc6 14. b7 1-0 [Event "?"] [Site "?"] [Date "1987.??.??"] [Round "?"] [White "Micu, N."] [Black "0341.10"] [Result "1/2-1/2"] [SetUp "1"] [FEN "B7/8/r5k1/1b1K4/8/6P1/N7/8 w - - 0 1"] [PlyCount "17"] [EventDate "1987.??.??"] [SourceDate "2022.01.01"] {How can we be saved when we have one less Rook? The 4th & 5th moves are a miracle.} 1. Nc3 $8 (1. Nb4 $2 Rxa8 $8 $19) (1. Bb7 $2 Rxa2 $19) 1... Be8 (1... Bf1 2. Bb7 $8 Bg2+ (2... Rb6 3. Bc8 $1) 3. Ne4 $8 Rb6 (3... Ra4 4. Ke5 $8) 4. Ba8 $3 {[#]} (4. Bc8 $2 Rb4 $1 $19) 4... Rb8 (4... Kf5 5. Kc5 $8 { for Nd6+!}) (4... Ra6 5. Bb7 $8) 5. Bc6 $8 Rc8 6. Kd6 $1 $11 {or Bb5! but neither Bd7? ...Rd8!! nor Ba4? ...Bxe4+!!}) (1... Bd7 2. Bb7 $8 Rb6 3. Ba8 $8 Rb8 4. Kd6 $3 $11) (1... Bd3 2. Kd4 $1) 2. Bb7 $8 Rb6 (2... Ra7 3. Bc6 $8 Ra5+ 4. Nb5 $8 $11 {but not Kd6? ...Ra6!!}) 3. Bc8 $3 {[#]Compared to the variation 1...Bf1, the good and bad are reversed. The wN is on c3 instead of e4, the bB on e8 instead of g2.} (3. Ba8 $2 Rb8 $8 4. Bc6 Bxc6+ $1 (4... Rd8+ $1 5. Kc5 Bxc6 $1) 5. Kxc6 Rc8+ $8) 3... Rc6 $1 {Attacking both figures. White's efforts seem futile, but miracles do exist.} 4. Bf5+ $3 {[#]} (4. Ne4 $2 Rxc8 $8 5. Nd6 Ra8 $19) 4... Kxf5 (4... Kg5 5. Ne4+ $1 (5. Ne2 $1) 5... Kxf5 6. Nd6+ $8 Kg6 7. Nxe8 $1 (7. g4 $6 Bd7 8. Nc4 $3 {for Ne5 & Kd6}) 7... Rc8 8. Nd6 $8 $11 ) 5. Ne4 $3 {[#]The threat Nd6+ saves.} (5. Nb5 $2 Kf6 $3 {[#]} 6. Nd6 Bd7 $8 $19 {: if the bK had come to g6, there would now be Nc4!!; on g5, there would be Nf7+! & Ne5}) 5... Bd7 (5... Re6 6. g4+ $8 (6. Nd6+ $2 Kf6 $8 7. Ne4+ Ke7 $8 $19)) (5... Kg4 6. Nd6 $8 Bd7 7. Nf7 $1 {(or Nc4!)} Rc7 8. Kd6 $1 $11) (5... Kg6 6. Nd6 $8 Bd7 7. Nc4 $8 $11) (5... Rc1 6. Nd6+ $8 Kf6 7. Nxe8+ $8 Ke7 8. Ng7 $8 $11) 6. Nc5 $3 {[#]Don't let go of the beast !} Rc7 (6... Be8 7. Ne4 $8 $11) 7. Kd6 $8 Rc6+ 8. Kd5 $8 Be8 9. Ne4 $8 {We are back to the 5th move.} 1/2-1/2 [Event "?"] [Site "?"] [Date "1977.??.??"] [Round "?"] [White "Bron, Vl & Averkin O"] [Black "3052.02"] [Result "1-0"] [SetUp "1"] [FEN "2bk4/B7/8/1Bp3p1/7q/3K3N/6N1/8 w - - 0 1"] [PlyCount "17"] [EventDate "1977.??.??"] [SourceDate "2022.01.01"] {It will be difficult to keep two pieces ahead. But there is one case where you can accept insufficient material.} 1. Bb6+ $8 (1. Nxh4 $2 Bxh3 $8 2. Nf3 ( 2. Bb6+ {does not change anything}) 2... Bf1+ $8) 1... Ke7 2. Bxc5+ $8 (2. Nxh4 $2 Bxh3 $8 3. Ng6+ Kf6 $8 4. Be8 Bf5+ $8 5. Ke3 Bxg6 $8 $11) 2... Kd8 (2... Kf6 3. Nxh4 $8 Bxh3 4. Bd4+ $8 Ke6 (4... Ke7 5. Ng6+ $8 Kf7 6. Ne5+ $1) 5. Bc4+ $8 Ke7 6. Nf3 $1 Bf1+ 7. Kc3 $8 $18) (2... Kf7 3. Nxh4 $8 Bxh3 4. Bc4+ $8 Ke8 5. Nf3 $8 $18) 3. Bb6+ $8 Ke7 4. Nxh4 $8 {Now that the c5 pawn is gone.} Bxh3 (4... gxh4 5. Nf4) 5. Ng6+ $8 Kf6 6. Be8 $3 {[#]} (6. Nf8 $2 Bf1+ $1) 6... Bf5+ {Levelling the material, no ?} 7. Ke3 $8 Bxg6 8. Bd4+ $8 {The nuance.} Kf5 (8... Ke7 9. Bxg6 $8) 9. Bd7# $1 {Model mate.} 1-0 [Event "Montpellier"] [Site "Montpellier"] [Date "1977.12.30"] [Round "5"] [White "Villeneuve, A."] [Black "Seret, JL."] [Result "0-1"] [ECO "E60"] [PlyCount "83"] [EventDate "1977.??.??"] [EventType "tourn"] [EventCountry "FRA"] [SourceDate "2022.01.01"] 1. d4 g6 2. Nf3 Bg7 3. g3 c5 4. d5 (4. c3) 4... d6 5. Bg2 Nf6 (5... b5) 6. O-O (6. a4) 6... b5 $1 (6... O-O 7. Nc3 a6 8. a4) 7. c4 {Doesn't look very promising, but what else ?} (7. Nfd2 O-O 8. a4 b4 9. Re1 Nbd7 10. e4 Qc7 11. Nc4 Nb6 12. Ne3 a5 13. c4 e6 $11 {Panno,O (2550)-Adorjan,A (2530)/ Amsterdam 1977}) 7... bxc4 (7... Bb7 8. Re1 bxc4 9. e4 Nfd7 10. Na3 c3 $6 ( 10... Nb6) 11. Qc2 (11. bxc3 $1 Bxc3 12. Qb3 $3 {[#]} Bb4 13. Bh6 $1 $16) 11... Ba6 ( 11... cxb2 $2 12. Bxb2 $16) 12. bxc3 O-O 13. Rb1 Qa5 14. c4 Nb6 15. Nb5 Bxb5 16. Rxb5 Qa6 $2 (16... Qc3 $1 17. Qxc3 Bxc3 18. Bd2 $16) 17. Bg5 $1 Re8 18. e5 $3 {[#]} dxe5 (18... N8d7 19. e6 $1) 19. Nxe5 $1 {(without fear of fork)} f6 ( 19... Bxe5 20. Rxe5 $18) 20. Nxg6 $3 $18 fxg5 (20... hxg6 21. Qxg6 Kf8 22. Bh6 $1 Bxh6 23. Qxh6+ Kf7 {(...Kg8 Re4!)} 24. Bf3 $18) 21. Nxe7+ Rxe7 22. Rxe7 N8d7 23. Qf5 Kh8 (23... Rf8 24. Qe6+ Kh8 25. Rxd7) 24. Be4 Nf6 25. Qxg5 Ne8 26. Qh5 Nf6 27. Qf7 Rg8 28. Qxf6 $1 {1-0 Filip,M-Fuderer,A/Zagreb 1955}) 8. Nc3 (8. Nfd2 O-O (8... Ba6 9. Nxc4 Bxc4 10. Qa4+ Nbd7 11. Qxc4 O-O 12. Nc3 Rb8 13. Rb1 Qa5 $11 {Agdestein,S (2605)-Tal,M (2610)/Aker Brygge 1989}) 9. Nxc4 Ba6 10. Nba3 Nbd7 11. Qc2 Nb6 12. Rd1 Qc7 (12... Qc8 13. Ne3 {(Rb1!)} Ng4 14. Nf1 $6 Qf5 $1 15. e4 Qh5 16. h3 Ne5 17. g4 Qh4 18. Bf4 Qf6 $15 {Nikolic,P (2605) -Manor,I (2425)/Lugano 1989}) 13. Rb1 Nxc4 14. Nxc4 Bxc4 15. Qxc4 a5 16. a4 Nd7 17. Bd2 Rfb8 18. b3 Qa7 $11 {Nikolic,P (2630)-Sokolov,I (2545)/Pula 1988}) 8... O-O 9. Nd2 (9. e4 Bg4 (9... Ng4 10. h3 Ne5) 10. Qe2 Nbd7 11. Qxc4 Bxf3 12. Bxf3 Ne5 13. Qe2 Nxf3+ 14. Qxf3 Qd7 15. Rb1 Rab8 16. Bf4 Ng4 17. Rfc1 Bd4 18. Nd1 { (Harikrishna,P (2570)-Heimsoth,H (2151)/Dos Hermanas 2004)} f5 $1 $17) 9... Nfd7 (9... Ba6 10. e4 Nbd7 11. f4 Rb8 12. Re1 Ne8 $15 13. Bf1 Qa5 14. Qc2 Nb6 ( 14... Nc7 $1) 15. Nf3 Nc7 16. Bd2 Nb5 17. Nxb5 Qxb5 18. Rab1 Qa4 19. b3 Qa3 20. Bc1 Qa5 (20... cxb3) 21. bxc4 Qa4 (21... Qc3) 22. Qxa4 Nxa4 23. Bd2 {1/2-1/2 Vulicevic,N (2320)-Marinkovic,I (2445)/Becici 1993}) (9... Nbd7 10. Nxc4 Rb8 11. Re1 (11. Qc2) 11... Ba6 12. Qa4 $6 (12. Na3) 12... Bxc4 13. Qxc4 Rb4 (13... Qa5 $1) 14. Qd3 Qa5 15. Qc2 Rfb8 16. Rb1 Ne5 $1 17. Rd1 Nc4 18. b3 Na3 19. Bxa3 Qxa3 20. Bh3 (20. Ne4 Nd7) 20... Ne8 21. Ne4 c4 22. Bd7 Nf6 23. Nxf6+ Bxf6 $15 {Beliavsky,A-Gusev,V/Riga 1968}) 10. Nxc4 Ba6 11. Qb3 Bxc4 12. Qxc4 Ne5 13. Qa4 Nbd7 14. Qc2 (14. f4 Ng4 (14... Nb6 15. Qc2 Ned7) 15. Bf3 (15. e3 Rb8 16. Qxa7 $6 Ra8 17. Qb7 c4 $1 $15) 15... Bd4+ 16. Kg2 Ne3+ 17. Bxe3 Bxe3 $11) 14... Rb8 (14... Qa5 {(for ...Rfb8)} 15. Bg5 Nc4 $1 16. Bxe7 Rfe8 17. Bg5 Rab8 18. Rab1 Nxb2 19. Ne4 Qa6 $11) 15. h3 Qa5 (15... Nc4 16. Ne4 (16. f4) 16... Na3 17. Qa4) 16. Nd1 $6 (16. Rb1 $6 Nc4 $1 17. Na4 Qb4 18. b3 Na3 $15) (16. Bg5 $6 Nc4 ( 16... Rfe8 $1 17. b3 $6 Nc4 $1) 17. Ne4 $3 {[#]} (17. Nd1 $6 Qa6 $1) 17... f6 $1 ( 17... Nde5 18. Bxe7 Rxb2 19. Qc1) (17... Qa6 18. Rac1) (17... Nxb2 $2 18. Bxe7) (17... Bxb2 $2 18. Qxc4) 18. Bc1 $1 (18. Qxc4 fxg5) 18... Qb4 19. g4 (19. Rb1 $2 Na3 $1) 19... f5 20. gxf5 Rxf5 (20... gxf5 21. Ng5 $11) 21. Ng3 Rff8 $15) ( 16. f4 $1 Nc4 17. Rf3 Rb7 18. Bf1 $1 (18. b3 $6 Na3) 18... Rfb8 19. Rb1 {then e4=}) 16... Nb6 (16... Qa6 $1 17. f4 Nc4 $8 18. Rf3 Rb4 $1 19. Bf1 Rfb8 $15) 17. a4 (17. Bd2 Qa6 18. Bc3 $6 Na4 $1 $17) (17. h4 Rfe8 (17... Qa4 18. b3) 18. h5) 17... Qb4 (17... Qa6 $1 18. a5 (18. Bd2 $2 Qxe2) (18. Bg5 Rb7) 18... Qc4 19. Nc3 Na8 $1 20. f4 Nd7 $15 {et ...Cc7-b5}) 18. a5 $6 {Needlessly gives the b5 square.} (18. Bd2 $1 Qc4 (18... Qd4 19. Bc3) 19. Nc3 $8 (19. Bc3 $2 Nxd5) 19... Na8 20. Ra3 $1 (20. f4 $2 Qd4+ $1 21. e3 Qd3 $1) 20... Rb4 21. b3 $1 Qa6 22. Rc1 $11) 18... Na8 $3 {[#]The right way.} (18... Qc4 $1 19. Nc3 Na8 $1) ( 18... Nbd7 $2 19. Ra4 $1 {for f4 +-}) (18... Nc8 $6 {(with no future)} 19. Ra4 Qb7 20. Ne3) 19. Ra3 {Fearing ...Qb3. Another defence is f2-f4 for Rf3.} (19. f4 Nd7 20. e4 (20. Rf3 Nc7 21. Ra4 Qb7 22. Rd3) 20... Nc7 21. Bd2 (21. Ra4 Qb3) (21. Nc3 Nb5) (21. Rf3 $2 Nb5 $1 $19) 21... Qb3 $1 22. Qxb3 Rxb3 23. Rf3 Rfb8 $17) (19. Ra4 Qb7 $1 (19... Qb3 $1) 20. Ne3 Nc7 21. f4 Nd7 22. Nc4 Qb3 ( 22... Nxd5 $6 23. a6 Qa8 24. Rd1) 23. Qxb3 Rxb3 24. Rf3 Rfb8 $17) 19... Nc7 $1 20. Ne3 $6 (20. f4 $1 {(less effective than on the 16th move, but still)} Nd7 $8 21. e3 Qb7 (21... Nb5 $4 22. Ra4 $18) 22. Qc4 Qb5 23. Qxb5 Rxb5 24. Rf2 Rfb8 25. Rc2 $15) 20... Qb7 $2 {Let the pressure off.} (20... Nb5 $4 21. Ra4 $8 Nd4 22. Rxb4 $18) (20... Nd7 $3 {(attack b2)} 21. Nc4 (21. b3 Qc3 $3) 21... Nb5 $1 22. Ra4 Nd4 $8 23. Rxb4 Nxc2 24. Ra4 (24. Rxb8 Rxb8 25. Be4 Nd4 26. Bd3 Ne5) 24... Nd4 25. Re1 Rb4 $1 (25... Ne5 $1) 26. Rxb4 cxb4 {(threatens ...Rc8)} 27. Be4 Nf6 28. Bd3 Nxd5 $19) 21. f4 $1 Nd7 $8 22. Nc4 $8 $11 Qa6 (22... Nxd5 $6 23. a6 $1 Qc6 (23... Qa8 24. Rd1 e6 25. Nxd6) 24. Na5 Qa8 25. Qd1 $1 { (against a future ...Nb4)} e6 (25... N7b6 26. f5 $1) 26. Nb7 $14) (22... Nb5 23. Rb3 $8 Qa6 (23... Nd4 $4 24. Rxb7 Nxc2 25. Rxd7) 24. e3 $8 e6 25. Rd1 $11) ( 22... Nf6 23. e4 $1 Nb5 24. Rb3 Qa6 25. Qd3 Nd4 26. Rxb8 Rxb8 27. Bd2 $8 $11) 23. e3 (23. Rd3 $1 {(aiming at b2-b3 & e2-e3, taking away the future of the black Knights)} Qb5 (23... Rb4 24. b3 $8 Rfb8 25. Bd2) (23... Nb5 {(would have won on 23 Rd1?)} 24. e3 $8 $14) (23... Rb5 24. b3 Rfb8 25. Kh2 {(for Re3 ; or Bd2 ... Qb7 Rb1=)} Qb7 26. Re3 $1 {(Rff3! ...Nxd5?! Qd1!)} Bf6 27. g4 $8 Rxb3 28. g5 $3 Rxe3 29. gxf6 $1 Rb3 $8 30. fxe7 $8 Ne8 31. e4 $44) 24. b3 Na6 $1 25. Rdf3 Nb4 26. Qd2 Nf6 (26... f5 27. g4) 27. Re3 $1 Nfxd5 28. Bxd5 Nxd5 29. Qxd5 Bd4 30. Kg2 Bxe3 31. Nxe3 Qxe2+ 32. Rf2 $14) 23... Rb4 (23... e6 24. Rd1 (24. dxe6 fxe6 25. Rd3 d5 26. b3 $1 Qb5 $1) 24... exd5 25. Bxd5 Nf6 26. Bg2 d5 27. Ne5 $8 c4 28. e4 (28. g4 $11) 28... Nxe4 29. Bxe4 Bxe5 30. fxe5 dxe4 31. Rd6 $44) 24. Ra4 $6 {Gives Black a chance again.} (24. b3 $3 Nb5 (24... e6 25. dxe6 $8 fxe6 26. Rd1 {(or Bb2)} d5 27. Bb2 $1 Nb5 28. Raa1 Bxb2 29. Nxb2 Nd6 30. Nd3 $11) ( 24... Rfb8 25. Bd2 $8) 25. Ra2 $8 Nc3 26. Ra3 $8 (26. Rb2 $2 Rfb8 $1) 26... Nb5 27. Ra2 $8 $11) 24... Rfb8 $1 $17 25. Rd1 $6 {And now the win.} (25. Bd2 $8 Rxb2 $3 {[#]} 26. Nxb2 Rxb2 27. Qd1 $8 (27. Qc1 $2 Qd3 $3 28. Be1 Rc2 $1 {(or ... Nxd5!)} 29. Qa3 Bc3 $3 {(for ...Nb5 Qb3 ...Rc1!)} 30. Bxc3 Qe2 $1 $19) 27... Qb5 $1 (27... Qd3 $2 28. Bc1 $8 $14) 28. Bc1 $1 (28. Ra1 c4 $1) 28... Rb3 $1 29. Ra3 $1 (29. Re4 Kf8 $1) 29... Rxa3 (29... c4) 30. Bxa3 Qxa5 $17) (25. Rxb4 $2 Rxb4 26. b3 Qb5 $19) 25... Rxa4 $8 26. Qxa4 Qb5 $2 {Gives new hope. } (26... Nb6 $3 27. Nxb6 (27. Qc6 Nxc4 $8 28. Qxc7 Qb7 $1 {and not ...Rb3? Bf1!} ) 27... axb6 28. Qd7 (28. Qc6 Qe2 $1 29. Rf1 Ne8 $1 30. axb6 Bxb2 31. b7 Bxc1 $8 32. Qc8 Bxe3+ 33. Kh2 Rxb7 $8 34. Qxb7 Nf6 $19) 28... Ne8 $8 (28... Qe2 $2 29. Rf1 $8 $11 Ne8 $2 30. Qa7 $3 $18) 29. Qxe7 (29. axb6 Qxb6 30. Qxe7 $2 Nf6 $1 $19) 29... bxa5 30. Qe4 (30. e4 Bf6 31. Qd7 Qe2 $19) 30... Qb5 31. Qc2 Bxb2 $1 (31... Qb3) 32. Bf1 Qb3 $1 $19) 27. Qxb5 (27. Qc2 Qb3 28. Qxb3 (28. Qe2 $2 Rb4 29. Bf1 Rxc4 $19) 28... Rxb3 29. Bd2 f5 $15) 27... Rxb5 $15 28. Bf1 $1 (28. Rd3 $2 f5 $1 29. b3 Nf6 30. Bb2 $6 Ne4 $1 (30... Kf7 $2 31. Bxf6 $1) 31. Bxg7 Kxg7 32. g4 Na6 $19 {for ...Nb4-a2-c3}) (28. e4 $2 Bd4+ $1 29. Kh2 Rb4 $1 30. Bf1 Nf6 $17) (28. g4 Rb4 29. Bf1 $8 g5 $1 30. fxg5 Ne5 31. Nxe5 Bxe5 $15) 28... Nf6 $1 (28... Rb3 29. Bd3 (29. g4) 29... Nxd5 30. Bc2 $8 Rb4 $8 31. Nxd6 $8 Bxb2 32. Rxd5 Bxc1 (32... Nf6 $2 33. Rxc5 $1 Bxc1 34. Nc4 $14) 33. Nf5 $3 {[#]} gxf5 (33... Rb7 34. Rd1) 34. Rxd7 $8 Bxe3+ 35. Kf1 $15) 29. a6 $6 {Echoing mistake of 18th move.} (29. Bd3 $8 Nfxd5 (29... Ncxd5 30. Nxd6 $1 Rxa5 31. Nb7 Ra1 32. Kf2 $1 Nd7 33. Ke2 $15) (29... Rb4 30. Bd2 $1) (29... Rb3 30. e4 $1) 30. Nxd6 $8 Rxa5 31. Nb7 Ra1 32. Rf1 $8 (32. Kf2 $2 Bxb2) 32... Nb4 33. Bc4 $44) (29. Bg2 $2 Rb4 $1 30. Na3 Nd7 $1) (29. Nxd6 $2 exd6 30. Bxb5 Nxb5) 29... Rb4 $1 {Echo of the 23rd, but with more impact !} (29... Nxa6 $2 30. Nxd6 $1 Rb8 31. Nxf7 $1 $14) 30. Na5 (30. Bd2 Ra4 $1 31. Na5 (31. Ba5 Nxa6) 31... Ne4 $1 (31... Nfxd5 $1 32. Nc6 Kf8) 32. Nc6 c4 $1 33. Ba5 Nxa6 34. Rc1 Nac5 $19) 30... Nfxd5 $1 ( 30... Ncxd5 $2 31. Nc6 $1 Ra4 $8 32. Nxa7 $11) 31. Nc6 $8 Rb6 $1 (31... Ra4 { (looks stronger, but is not)} 32. Bd2 $1 (32. Nxa7 $2 Nxa6 $1 33. Rxd5 Nb4 $1 $19) 32... Kf8 $1 33. Rb1 Ke8 $1 (33... Nxa6 $2 34. Bb5 $1 $16) 34. Nxa7 Kd7 $1 35. g4 $1 f5 $1 (35... e6 {(for ...Ra2)} 36. g5 $1) (35... Ra2 $2 36. Nb5 $1 Nxa6 $2 37. Bc4 $1) 36. g5 e6 $1 $17 {threatens ...Ra2!}) 32. Nxa7 $8 Nb4 $2 {Misses a probable win, but White will return the favour.} (32... Bxb2 $8 33. Bxb2 Rxb2 34. Nc6 $1 (34. Nc8 Rb8 $1 35. Nxe7+ {(e4 ...Rxc8)} Nxe7 36. Rxd6 Kf8 $1 37. Rd7 Ned5 $8 38. Bc4 Ke8 $1 39. Rxd5 Nxd5 40. Bxd5 Rb1+ $8 41. Kf2 Ra1 $8 $19) 34... Nxe3 $8 (34... Rb6 $2 35. Rxd5 $1 $16 Nxd5 $2 36. Nxe7+ $3 Nxe7 37. a7 $8 $18) 35. Re1 $1 (35. Ra1 Nxf1 $8 36. Kxf1 Rb6 $19) 35... Nxf1 ({perhaps better} 35... Rb3 $1 36. a7 {(Nxe7+ ...Kf8 and a6 will fall)} e6 $1 37. Ra1 Na8 {(...Kg7)} 38. Ba6 Kf8 {: the "a" pawn is brave but is it worth 3 central pawns ?}) 36. a7 $8 e6 $1 (36... Nxg3 $2 37. Rxe7 $8 $11) 37. Kxf1 Rb6 $1 38. Nb8 {(otherwise ...Ra6)} Rb7 $1 (38... Na8 $1) 39. Ra1 (39. Nc6 Na8 40. Rd1 d5 $8 41. Ra1 Kf8) 39... Na8 $8 40. Ra6 Kf8 41. Rxd6 Rxa7 42. Rc6 Nc7 43. Nd7+ Ke7 44. Nxc5 Nd5 45. Ne4 h5 46. h4 Ra2 $17) (32... Nxa6 $4 {(makes no sense if the bR is not on a4, see move 31)} 33. Rxd5 $18) 33. Nc8 $8 $11 (33. Bd2 $6 Nbxa6 34. Nc8 $8 Rxb2 35. Nxe7+ $8 Kf8 36. Nc6 Nb4 $1 $17) 33... Rb8 $8 34. Nxe7+ $1 (34. Bd2 $1 Nc6 (34... Rxc8 35. Bxb4 $8 cxb4 36. Rc1 $8 Bxb2 37. Rc6 $1 $11) 35. b4 $3 Rxc8 36. b5 $8 Nb4 37. Bxb4 $1 (37. Rb1) 37... cxb4 38. b6 $8 Nxa6 39. Bxa6 $11) 34... Kf8 $8 35. a7 $8 Rd8 (35... Ra8 36. Bg2 $8 Rxa7 37. Nc8 $1 Ra1 38. Rf1 $1 (38. Bf3 $1) 38... Nd3 39. Bd2 $8 Ra6 40. Bb7 $11) 36. Nc8 $2 {Suicide.} (36. Bd2 $1 Kxe7 37. Bg2 $3 {[#]} (37. Bxb4 $2 cxb4 38. Bg2 Bxb2 $8 39. Rb1 Bc3 $19) 37... Kd7 (37... d5 {(the barrier does not hold despite 3 defenders)} 38. Bxb4 $8 cxb4 39. Rxd5 $8 $11 Ra8 $2 40. Ra5 $8 $16) (37... Na8 38. Bxb4 cxb4 39. Rd5 $1 {(or b3!)} Bxb2 40. Rb5 $1 {(threatens Rb7+!!)} Nc7 41. Rxb4 Bc3 42. Rb7 Ba5 43. Kf2 $11) (37... Bxb2 38. Rb1 $8 Bg7 39. Bxb4 cxb4 40. Rxb4 $8 $11) 38. Bxb4 $8 cxb4 39. Rd2 $1 (39. b3 $1) 39... d5 (39... Na8 40. Rc2 $1 b3 41. Rc4 $1 Bxb2 42. Rb4 $1 $11) 40. Rxd5+ $3 {[#]} (40. Bxd5 $2 Ke7 $8) 40... Nxd5 41. Bxd5 Bxb2 42. a8=Q Rxa8 43. Bxa8 $11) (36. Bg2 $1 Kxe7 $8 37. Bd2 $8 {idem}) 36... Rxc8 $8 $19 37. Rxd6 Ra8 $8 38. Rd7 Rxa7 39. Bc4 Ra1 ( 39... Nb5 $1 40. Bxb5 Ra1 $8 41. Kf2 Rxc1 $19) 40. Rxf7+ Ke8 $8 41. Rxg7 Rxc1+ 42. Bf1 {Sealed move.} (42. Bf1 Ncd5 $1 43. Kf2 c4 $1 (43... Rc2+ $1 44. Kf3 Rxb2) 44. e4 (44. Rxh7 Nd3+ $1 45. Bxd3 cxd3) (44. Bxc4 Rxc4 45. Rxh7 Re4 $1) 44... Nf6 $1 (44... Nd3+ $1) 45. e5 Ne4+ $1 46. Kg2 Rc2+ 47. Kf3 Nd2+ $1 48. Kf2 Nxf1+ 49. Kxf1 Rxb2 $19 {: the diabolical R+N+P trio !}) (42. Kf2 Rxc4 43. Rxc7 Rc2+ $1 44. Kf3 Kd8 $1 45. Rxh7 Rxb2 $19 {idem}) 0-1 [Event "FRA-ch"] [Site "Courchevel"] [Date "1979.08.29"] [Round "9"] [White "Villeneuve, A."] [Black "Seret, JL."] [Result "1-0"] [ECO "E92"] [PlyCount "71"] [EventDate "1979.??.??"] [EventType "swiss"] [EventCountry "FRA"] [SourceDate "2022.01.01"] 1. d4 Nf6 2. Nf3 c5 3. d5 g6 4. c4 Bg7 5. Nc3 O-O 6. e4 d6 7. Be2 e5 (7... e6 8. Nd2 $1 {[#]} (8. O-O exd5 9. cxd5 a6 10. a4 Bg4 $1 11. Nd2 $1 {(Bf4 ...Bxf3!)} Bxe2 12. Qxe2 Nbd7 13. Nc4 Nb6 14. Ne3 Re8 {(...Qe7)} 15. f3 {(Qc2 ...Qe7 f3 .. .Nh5 +/= Bellia,F (2448)-Firouzja,A (2600)/Tegernsee 2018)} Rb8 16. Kh1 {(a5)} Nh5 17. g4 Nf4 18. Qc2 Nc8 $6 {(...Bd4! -- threatens ...Bxe3 & ...Nbxd5 -- Nf5! .. .Be5=)} 19. Nc4 $16 {Gligoric,S-Campos Lopez,M/San Antonio 1972/ 14/145}) 8... Nbd7 (8... a6 9. a4 Re8 10. O-O Nbd7 11. Qc2 Qe7 12. b3 exd5 13. cxd5 $14 { Geller,E-Velimirovic,D/Bath 1973/ 16/99}) (8... exd5 9. cxd5 Nbd7 10. O-O Ne8 11. Nc4 Ne5 12. Ne3 f5 13. f4 Nf7 14. exf5 gxf5 15. Bd3 Nh6 16. Bd2 $14 { Gurevich,M (2515)-Horvath,T (2385)/Balatonbereny 1987 44/99}) (8... Na6 9. O-O Nc7 10. a4 Re8 11. f4 Rb8 {(Gurevich,M (2630)-Smirin,I (2500)/USSR (ch) 1988/ 46/118)} 12. e5 dxe5 13. fxe5 Nd7 14. Nde4 Bxe5 15. Bg5 $44) 9. O-O e5 10. a3 Ne8 11. b4 f5 12. Rb1 Nef6 13. Nb5 (13. exf5 gxf5 14. Qc2) 13... Ne8 14. Qc2 $14 {Firouzja,A (2759)-Sindarov,J (2558)/Krasnaya Polyana 2021}) 8. Bg5 (8. a3 Na6 9. h3 Nh5 10. g3 f5 11. Nd2 (11. exf5 gxf5 12. Bg5) 11... Nf6 12. g4 { Piket,J (2630)-Reinderman,D (2560)/Rotterdam 2000}) (8. Be3 Ng4 9. Bg5 f6 10. Bh4 (10. Bd2) 10... Nh6 11. Nd2 {(Markus,R (2584)-Gritsak,O (2537)/Warsaw 2005)} Nf7) (8. h3 Nbd7 9. g4 Kh8 10. Be3 a6 11. a4 b6 {(Mishra,A (2504) -Aronian,L (2782)/chess24.com 2021)} 12. Qd2 $14) (8. dxe6 Bxe6 9. Bf4 Qb6 10. Qd2 Nc6 11. O-O Rfe8 (11... Nd4) 12. Rad1 (12. h3) 12... Bg4 13. h3 Bxf3 14. Bxf3 Nd4 $11 {Radjabov,T (2763)-Aronian,L (2782)/chess24.com 2021}) (8. O-O Ne8 (8... a6 9. a3 Nbd7 10. Ne1) 9. Ne1 f5 10. exf5 gxf5 11. f4 {Keymer,V (2516) -Carlsen,M (2845)/Karlsruhe/Baden Baden 2019}) 8... h6 (8... a6) (8... Nbd7) 9. Bd2 {Not much played in the 21st century.} (9. Be3 Ng4 10. Bd2 f5 11. h3 Nf6 12. Nh4 Nxe4 13. Nxg6 Rf7 (13... Nxc3 14. Bxc3 Rf7) 14. Nxe4 fxe4 15. Qb3 {Shulman,Y (2639) -Vocaturo,D (2445)/Reykjavik 2009}) (9. Bh4 g5 (9... Qc7 10. Nd2 Nh7 11. g4 a6 {Ivkov,B-Geller,E/Bled 1961}) (9... Qd7 10. Nd2 Nh7 11. O-O f5 12. f3 f4 13. a3 b6 14. b4 {Gligoric,S-Velimirovic,D/Vrnjacka Banja 1962}) (9... a6 10. a4 Nbd7 $14) 10. Bg3 Nh5 11. Nd2 (11. h4 Nf4 12. hxg5 hxg5 13. Bf1 {Benko,P-Najdorf,M/ Los Angeles 1963}) 11... Nf4 12. O-O f5 (12... Qe7 13. Bg4 $1 Bxg4 14. Qxg4 $14 {Portisch,L-Bobotsov,M/Balatonfured 1958}) 13. exf5 Bxf5 14. Nde4 Qe7 15. Bd3 Nxd3 16. Qxd3 Nd7 17. f3 Rf7 {(Goganov,A (2517)-Guseinov,G (2616)/Plovdiv 2012) } 18. Be1 $1 Nf6 19. Bd2 $14) 9... Ne8 $6 {Probably not the best plan.} ( 9... Bg4 10. h3 (10. Ng1 Bxe2 11. Qxe2) 10... Bxf3 11. Bxf3 Nbd7 12. h4 h5 13. Bg5) (9... Nh5 10. Qc1 $1 (10. g3 {(played in the 21st century)} Na6 {(...Bh3 Rg1 Sakaev-Malakhov St Petersburg 2018 ou Dc2 Potkin-Mamedov 2013)} 11. Qc1 Kh7 12. h4 f5 $6 13. exf5 $1 Bxf5 {(...gxf5 Ng5+!)} 14. g4 $1 Bxg4 15. Ng5+ $8 hxg5 16. Bxg4 gxh4 17. Bxh5 gxh5 18. Ne4 Bf6 19. Bg5 $18 {Portisch,L-Sapi,L/Budapest 1963}) 10... Kh7 (10... Nf4 11. Bxf4 exf4 12. Qxf4 Qe7 13. O-O $16) 11. h4 (11. h3 a6 12. a4 Nd7 13. g3 b6 14. Nh4 Ndf6 15. Ng2 Qe7 16. Qc2 $16 {Portisch,F (2380)-Ghitescu,T (2455)/Wijk aan Zee 1973}) (11. g3 a6 12. O-O) 11... Nf4 ( 11... a6) 12. Bxf4 exf4 13. Qxf4 f5 (13... Qe7) 14. Qd2 (14. exf5 Bxf5 15. O-O) 14... fxe4 (14... Kg8) 15. Nxe4 Qe7 16. Bd3 Bg4 (16... Bf5 17. O-O-O Bxe4 18. Rde1 $18) 17. O-O-O $16 {Portisch,L-Stein,L/Amsterdam 1964}) (9... Nbd7 10. g3 (10. Qc1 Kh7 11. h3 Nh5 12. g3 a6 {(Quinteros,M (2505)-Keene,R (2490)/London 1981)} 13. a4 Rb8 14. Qc2) 10... Nh5 (10... a6 11. a4 Nh5 12. a5 Ndf6 13. h3 Bd7 14. Kf1 Rb8 15. Kg2 Qc7 16. Ne1 {Kuligowski,A (2405)-Velimirovic,D (2515)/ Maribor 1980}) 11. Qc1 (11. Qc2 Ndf6 12. h3 Bd7 13. a4 Qe7 14. Nh4 Kh7 15. Ng2 Rfe8 16. a5 Bf8 17. Qc1 Qd8 18. Kf1 Qc8 $6 19. g4 $18 {Larsen,B (2610) -Quinteros,M (2505)/Mar del Plata 1981}) 11... Kh7 12. h4 Ndf6 13. Nh2 Qe7 14. Be3 Bd7 (14... Nxe4 15. Nxe4 f5 16. g4 Nf4 17. gxf5 Ng2+ 18. Kf1 Nxe3+ 19. Qxe3 gxf5 20. Nc3) 15. Qc2 a6 16. a4 $14 {Kortschnoj,V (2670)-Velimirovic,D (2525)/ Amsterdam 1976}) (9... Na6 10. Qc1 (10. h3) (10. O-O Nh5 11. g3 Bh3 12. Re1) 10... Kh7 11. h4 Bd7 12. Nh2 Rb8 (12... Nh5 13. g3) 13. h5 $6 (13. g4) 13... Nxh5 14. Bxh5 gxh5 $11 {Bjerre,T (2320)-Doda,Z (2430)/Aarhus 1971}) (9... a6 10. a3 Ne8 11. h4 f5 12. h5 g5 13. exf5 Bxf5 14. Nh2 Nf6 $11 {Pachman,L-Ivkov, B/Bled 1961}) 10. Qc1 $1 (10. h4 f5 11. h5 (11. exf5 Bxf5 {(...gxf5 h5 for Nh4)} 12. Nh2 Qxh4 13. Be3 $16) 11... g5 $8 12. exf5 Bxf5 13. Be3 a6 (13... e4 14. Nh2) 14. Nd2 Kh8 15. Nde4 $14 {Petrosian,T-Nikolaevsky,Y/Kiev 1957}) (10. O-O f5 11. Ne1 (11. exf5) 11... f4 12. Bg4 Nd7 13. Be6+ Kh7 14. Qg4 (14. Nd3) 14... h5 (14... Nc7) 15. Qh3 Nc7 $11 {De Souza Mendes,J-Panno,O/Rio Hondo 1966} ) 10... Kh7 11. h4 $1 f5 $6 {Logical but... hardly convincing.} ({Probably better} 11... a6 12. h5 (12. g4 b5) (12. a4) 12... g5 $8 13. a4 Kg8 14. Bd3 ( 14. Nh2 f5) 14... Qe7 15. Bc2 (15. Qc2) 15... f5 $6 (15... Nd7 16. Qd1 b6) 16. exf5 (16. Nxg5) 16... e4 17. Nxg5 $1 hxg5 18. Bxg5 Bxc3+ 19. bxc3 Nf6 20. g4 $16) 12. h5 $1 {[#]} g5 (12... gxh5 13. Rxh5 (13. exf5) 13... f4 14. g3 Bg4 $6 (14... Kg8 15. Rh4) 15. Ng5+ $1 Kg6 16. Bxg4 hxg5 17. Rh1 (17. gxf4 $1 gxf4 18. Ke2 $1 ) 17... Nf6 18. Bf5+ Kf7 {(Soos,B-Minic,D/Bucuresti 1966 1/464)} 19. gxf4 $1 gxf4 20. Ke2 Qe7 21. Qg1 Ke8 22. Nb5 $1 $18) 13. exf5 $1 Rxf5 $1 {[#]The best ! } (13... Bxf5 14. Nxg5+ $3 {(misjudged by White's player)} (14. g4 $1 Bd7 15. Ne4 $1 {(Nxg5+!)} b5 $6 {(...Rf4 or ...Bf6)} 16. Nexg5+ hxg5 17. Nxg5+ Kg8 18. Qc2 Nf6 19. h6 Bh8 20. Qg6+ {1-0 Srebrnic,A (2241)-Novak,K (2119)/Ptuj 2003}) (14. Bxg5 $1 hxg5 15. Nxg5+ $1 Kh8 16. g4 Bd7 17. Nf3) 14... hxg5 15. g4 $8 Bd7 16. Bxg5 Bf6 17. Be3 $1 $18 {for g5 etc.}) 14. Bd3 (14. Ne4 {(less greedy and perhaps stronger)} Kg8 15. g4 Rf4 (15... Rf8 16. Nfxg5 $1 hxg5 17. Bxg5) 16. Qc2 $1 $16) (14. g4 Rf4 15. Bxf4 exf4 16. Qc2+ Kh8 17. Ne4 Nd7 ( 17... Bxg4 $2 18. Nfxg5 $1) 18. O-O-O Nf8 19. Rhg1 $16) 14... Kg8 15. Bxf5 (15. Qc2 $1 Rf8 16. Bg6 {for Ne4}) 15... Bxf5 16. Nh2 {A bit too soft.} (16. g4 $1 Bxg4 17. Nxg5 $1 hxg5 18. Bxg5 Qd7 (18... Bf6 $2 19. Rg1 $1) 19. h6 $1 Bf8 20. Qe3 $1 Qf7 21. Kd2 (21. Rg1) 21... Kh8 22. f4 $1 Nd7 (22... exf4 23. Qe4 $1 Nd7 24. Raf1) 23. Raf1 Bf5 24. Rhg1 $16) (16. Nxg5 $1 hxg5 17. Bxg5 Qd7 18. Qe3 $1 $16) 16... Nd7 (16... Bd3 17. Qd1 $1 {[#]} (17. b3 Nf6 $11) (17. Ng4 e4 18. Ne2 { (Rh3)} Nd7 19. Bc3 $14) (17. f3) 17... e4 (17... Bxc4 18. Qc2 $1 Nf6 19. O-O-O $1 $16) 18. Qg4 $1 Qd7 (18... Bxc4 $2 19. Qxe4 Ba6 20. Ng4 $18) 19. f4 $1 Nf6 $8 (19... exf3 20. Qxf3 Bxc4 21. Qe4 $1) (19... Qxg4 20. Nxg4) 20. Qxd7 Nbxd7 21. fxg5 hxg5 22. Bxg5 Ne5 23. O-O-O Nxc4 24. h6 Bh8 25. Rde1 $1 Re8 26. Nf1 $1 $16) (16... Na6 17. a3 Bd3 18. Ng4 $1 e4 19. Rh3 $1 Bxc4 20. Rg3 $1 {for Nxh6+!}) 17. Qd1 $1 (17. f3 $1 Qe7 18. Ne4) 17... Nef6 (17... Bd3 $2 18. Bxg5 $1 $18) (17... e4 18. Ne2 Ne5 19. O-O Nxc4 20. Bc3 $1 (20. Ng3) 20... Qd7 21. Bxg7 Nxg7 22. Ng3 $1 Nxb2 (22... Bh7 $2 23. Ng4 $1) 23. Qb3 $1 Nd3 24. f3 $1 exf3 25. Nxf5 $8 Qxf5 $8 26. Rxf3 Nf4 27. Re1 $16) 18. Qf3 $1 (18. O-O $1 Bh7 ( 18... e4 19. Ne2 $1) 19. Qe2) (18. Qe2 $6 e4 $1 19. O-O Ne5 $11) (18. Nf1 $1 Bd3 (18... Qf8 19. Ng3) 19. Bxg5 $1 e4 20. Bf4 $16) 18... Bh7 (18... Bc2 19. Ng4 (19. O-O e4 20. Qf5 $1 {(for Qe6xd6)} Qe7 21. f4 $1 Nxh5 22. Qh3 Nxf4 23. Bxf4 gxf4 24. Rxf4 $16) (19. Qh3 Qe7 20. Nf1 $1) 19... e4 20. Nxf6+ Nxf6 21. Qf5 (21. Qh3 Qd7 22. Nd1 $1) 21... a6 (21... Qd7 22. Qxd7 Nxd7 23. O-O $16) 22. f4 $1 exf3 (22... Qd7 23. Qe6+ $1 Qxe6 24. dxe6 $16) (22... Nh7 23. fxg5 Nxg5 24. Bxg5 Qxg5 25. Qxg5 hxg5 26. Kd2 $16) 23. Qxc2 fxg2 24. Rg1 $8 Qe8+ 25. Ne2 $8 Qxh5 26. Rxg2 $16) 19. Ng4 $1 (19. Qh3 e4 20. O-O) 19... e4 (19... Qe7 20. O-O (20. Ne3 e4 21. Qh3 Re8) 20... Rf8 21. Nxf6+ Nxf6 (21... Rxf6 22. Qe2) 22. Rae1 $16) 20. Nxf6+ $8 Bxf6 (20... Nxf6 21. Qh3 $16) 21. Qe2 $1 Qf8 22. O-O $1 (22. O-O-O {(give up "e" & "f" columns)} Re8 23. Rh3 Bd4 $44) 22... Re8 23. Rae1 $1 ({An other idea :} 23. a4 a6 24. Ra3 Bd4 25. Rb3 $16) 23... Bd4 $6 (23... a6 24. Qe3 $1 (24. Qd1 Bd4 25. Ne2 {(Qb3 ...Qf5! Qxb7? ...Qg4!!)} Ne5 $8 26. Bc3 Bxc3 27. Nxc3 Qf4 $8 28. Qe2 Nd3 29. Qe3) 24... Bd4 25. Qg3 Be5 26. Qg4 (26. f4) 26... Bf5 (26... Nf6 27. Qh3 $16) 27. Qd1 $1 Bd4 28. Qb3 $1 $16 {: no ...Qf5-g4!}) 24. Nb5 $1 $16 Nf6 (24... Ne5 {(this move was much feared by White's player, but wrongly)} 25. Bc3 $3 {[#](the threat of ...g4 and then ... Nf3+ is serious, but notwithstanding...)} (25. Nc7 $2 {(b3? ...g4! or Nxd4?! ... cxd4 f4 ...exf3 Qd1!!=)} g4 $2 {(very frightening, but...)} (25... Re7 $1 26. Ne6 $8 Qf7 $1 27. Nxd4 {(Qd1 ...g4 Bxh6)} cxd4 28. f4 $8 {(f3? ...e3!)} exf3 $8 29. Rxf3 $8 {(gxf3? ...Bd3!)} Nxf3+ $8 30. Qxf3 $8 Rxe1+ 31. Bxe1 Qxf3 32. gxf3 Bd3 $1 $15) (25... Rc8 26. Ne6 $8 Qf7 {(threatens ...Nf3+)} 27. Qd1 $1 {(Nxd4! ... cxd4 b3 or f4=)} Bf5 $1 {(...Nf3+? gxf3 ...exf3 Nf4!! +- ; or ...g4 Bf4! ... Nf3+ gxf3 ...gxf3 Bg3!! ...Be5 Qb3!! for Rxe4! & Qe3 =)} 28. Nxd4 cxd4 29. f4 $1 Ng4 $8 {(...exf3?! Rxe5!)} 30. fxg5 $8 e3 $8 31. Bb4 $8 Rxc4 32. Qf3 $1 $11) 26. Nxe8 $8 {(this was misunderstood by the Parisian champion)} Nf3+ (26... Qxe8 27. Bf4 $8 Nf3+ 28. gxf3 $8 gxf3 29. Qxf3 $8 $18) 27. gxf3 $8 gxf3 28. Qxe4 $3 {[#]} Bxe4 29. Rxe4 {(Knight opportunely prevents ...Qg7+)} Kh8 (29... Qf7 30. Rg4+ $1 Kh7 31. Re1 $1) (29... Qf5 30. Rh4 $8) 30. Re6 $3 (30. Kh2 $6 Qf5 $8 31. Rfe1 Be5+ $8 {(...Qxh5+? Kg3!! ...Be5+ Bf4!!)} 32. Rxe5 $8 dxe5 33. Kg3 Qxh5 $8 34. Bc3 $1 Qxe8 $8 35. Rxe5 Qb8 $8 36. Kxf3 $16) 30... Qg8+ 31. Rg6 $8 Qxe8 32. Rxh6+ $1 (32. Re1 $1 Qf7 33. Ree6 $1) 32... Kg7 33. Rg6+ $8 Kf7 34. Re1 $8 Qa4 (34... Qd7 35. Bf4 $1 Qf5 36. Bxd6 $8 Qxh5 37. Rg3) 35. Rxd6 $1 ({ easier} 35. Rg3 $1) 35... Qc2 36. Rd7+ $8 (36. Be3 $4 Qf5 $8 37. Rg6 Be5 $1) 36... Kf6 37. Re6+ $8 Kf5 38. Rf7+ $1 Kg4 39. Be3 $1 Qe2 40. Bxd4 $1 cxd4 41. Rxe2 $8 fxe2 42. f3+ $3 {[#]} (42. Re7 $2 d3 $8 43. f3+ Kxf3 $11) 42... Kg3 43. Rg7+ $8 Kxf3 44. Rf7+ $8 Kg3 45. Re7 $8 Kf3 (45... d3 46. Re3+ $8) 46. Rxe2 $8 Kxe2 47. d6 $18) 25... g4 {(the subject of conflict)} (25... Nd3 $6 26. Nxd4 $1 { (Rd1?? ...Nf4!-+ but Bxd4! also)} cxd4 27. Bxd4 $8 Nxe1 28. Rxe1 $18) (25... Bxc3 {(less evil)} 26. Nxc3 $8 {(bxc3? ...g4!)} Nd3 {(...g4 Nxe4! without fearing ...Bxe4 & ...Nf3+)} 27. Rd1 Nf4 28. Qe3 $1 Nxh5 29. Rde1 $1 Bg6 30. Kh2 $1 $16 {for f3 without fearing ...Ng3}) 26. Qd2 $3 {[#](with superhuman self-control)} (26. g3 $4 Nf3+ $1 27. Kg2 e3 $3 28. fxe3 Be4 $1 {(not ...Rxe3?? Qxe3!)} 29. Rd1 {(exd4 ...Nxe1+)} Re5 $1 30. exd4 Rxh5 $8 $19) (26. Nxd4 $4 cxd4 27. Bxd4 Nf3+ $8 28. gxf3 gxf3 $8 29. Qd2 Qf5 $8 30. Kh2 Qxh5+ $8 31. Kg3 Kf7 $8 32. Rg1 {(Qf4+ ...Bf5!!)} e3 $3 33. Bxe3 Re4 $1 $19 {besides ...Rg8+!}) ( 26. Bxd4 $6 {(playable but much lower than Qd2)} Nf3+ $1 {(on ...cxd4, or Qd2! ...d3 Nc7= or Nxd4! ...Qg7! -- ...Nf3+ fails, the Re8 drags -- Kh2! ... .Qf6! Rh1 ...e3! Qxe3! ...Nf3+ gxf3=)} 27. gxf3 $8 gxf3 $8 28. Qd2 $8 Qf5 $8 29. Kh2 $8 Qxh5+ $8 30. Kg3 $8 {(no ...Kf7)} cxd4 {(...Qg6+ Kh4!! ...e3 Qxe3!=)} 31. Rg1 $8 Re5 $1 {(or ...Re7!)} 32. Qxd4 $1 Rg5+ $8 33. Kf4 Qh2+ $8 34. Rg3 $8 Qh4+ $8 35. Ke3 $8 Rxg3 $8 36. fxg3 $8 Qxg3 $8 37. Kd2 $1 {(or Ra1!) } Qg2+ $8 38. Kc3 $8 f2 $8 39. Rc1 $11) (26. Qd1 $4 Nf3+ $3 {or ...Bxc3 first }) 26... Nxc4 (26... Nf3+ $6 27. gxf3 $8 gxf3 28. Kh2 $1 $18 {with a vital control of f4 and e5, but not Bxd4? ...Qf5!!=}) (26... Bxc3 27. Nxc3 Nxc4 28. Qd1 $1 {as below}) 27. Qd1 $3 {[#](possible now that there is no more ... Nf3+ : the same coolness !)} (27. Qe2 $6 Bxc3 28. Nxc3 Ne5 29. Qd2 $1 {(Nxe4? ...Bxe4! then ...Nf3+! = : we've seen this, but with a wPc4 in addition !)} Nd3 30. Re3 $16) (27. Qc1 $6 Be5 $1 28. b3 $16) 27... Bxc3 {(wQ was pressing both on d4 & g4)} (27... Ne5 28. Nxd4 cxd4 29. Qxd4 $18) (27... Be5 28. Qxg4+ $1 Kh8 29. Re3 $3 {(or Nc7!)} Bxc3 30. Nxc3 Nxe3 31. fxe3 Qg7 32. Qf4 $18) 28. Nxc3 $8 Ne5 ({on} 28... Bf5 {follows same move}) 29. Nxe4 $1 Bxe4 30. Rxe4 $18 ) 25. Bc3 $1 $18 (25. b3 a6 (25... Bf5 $2 26. Bc3) 26. Nxd4 cxd4 27. Qd1 $1 $16 ) (25. Nc7 Bf5 $1 (25... Re7 26. Ne6 $1) 26. Be3 $1 (26. Nxe8 $2 Qxe8 27. Qd1 $8 Ng4 28. Qb3 $8 Qxh5 29. Qh3 Qg6 $44) 26... Re7 27. Ne6 $1 Bxe6 28. dxe6 Rxe6 $6 (28... Be5 29. f4 $1) 29. Bxd4 $1 cxd4 30. Rd1 $8 d3 31. Rxd3 $8 $18) (25. Nxa7 Bf5 26. Bc3 Bg4 27. Qd2) 25... Bxc3 26. bxc3 (26. Nxc3 g4 (26... Qg7 27. f3 $1) 27. a3 $1 (27. Qe3 $1 Nxh5 28. b4 $1) 27... Qg7 28. Qe3 $1 Nxh5 (28... a5 29. Nb5 $1) 29. b4 $1 $18) 26... Qe7 (26... a6 $6 27. Nc7 $8 Re5 28. Ne6 Qf7 29. f4 $1 exf3 (29... Rf5 30. fxg5 hxg5 31. g4) 30. Qxf3 $8 Rxe1 (30... Rf5 31. Qg3) 31. Rxe1 $18) (26... g4 27. Nxa7 Re5 28. Qe3 Rxh5 29. Qg3 $1 $18) 27. Nxa7 $8 Bf5 28. Nb5 Bg4 $6 (28... Qe5 29. a4 b6 (29... Ra8 30. f3 $1) 30. Qe3 $1 Ng4 (30... Nxh5 31. f3 $1) 31. Qg3 $1 $18) 29. Qe3 (29. f3 $1 Bc8 (29... Bd7 30. Nc7 $1) (29... Bxh5 30. g4 $1 Bg6 31. Qh2 $1) 30. fxe4 Bg4 (30... Nxe4 31. Qxe4 $1 {for Nxd6}) (30... Ng4 31. e5 $1 Nxe5 32. Qf2 $1 {for Rxe5!}) 31. Qf2 Nxh5 (31... Nxe4 32. Rxe4 $1 {idem}) 32. Nxd6 $1 Ra8 33. e5 $18) 29... Bxh5 (29... Qd7 30. Qg3) 30. Qg3 $1 Rd8 31. f3 (31. f4) 31... Bg6 32. Re3 Kg7 33. Rfe1 Qd7 (33... Nh5 34. Qh2 $1) 34. Qh3 (34. fxe4 $18 {: see below}) (34. a3 $1 { : text}) 34... Bf5 (34... Qxh3 35. gxh3 exf3 36. Re7+ (36. Rxf3 Ne4 37. Rfe3 Nd2 38. Re7+ Kf8 39. Kf2 Nxc4 40. Rxb7 $18) 36... Kg8 37. R7e6 $1 Rf8 38. Rf1 Bh5 39. Nxd6 g4 40. hxg4 Bxg4 41. Re7 $18) 35. Qg3 Bg6 36. a3 $1 {[#]Certainly not the only winning move, but the most demoralising. Successful, moreover, with an immediate resignation !} (36. a3 $1 {Z} Kh7 (36... Nh5 37. Qh2 $1 Nf4 38. fxe4 Re8 39. a4) (36... Kg8 37. fxe4 {(Qh3!)} Ng4 38. Rf3 Ne5 39. Rf6 $1) ( 36... Qc8 37. Nxd6 $1 Qb8 38. Nxe4) (36... Bh7 37. fxe4 Ng4 38. e5 $1 {: see 36 fxe4}) (36... Qe7 37. a4 $1 b6 38. Qh3 Re8 39. Qe6 $1 Qxe6 40. dxe6 Rxe6 41. Rd1 Ne8 42. Na7 $1 Re7 43. Nc8) (36... Nxd5 37. cxd5 $8 Qxb5 38. fxe4) 37. fxe4 $1 (37. R1e2 $6 Bh5 {(...Nh5 Qe1)} 38. Re1) (37. Qh2 $1 Kg7 38. a4 Kh7 39. a5 Kg7 40. Qh3 $1 {(fxe4?! ...Ng4!)} Bf5 41. Qg3 $1 Bg6 {(...Nh5 Qxd6!)} 42. fxe4 Ng4 43. e5 $1 {as below, with Pa2 on a5}) 37... Ng4 38. Rf3 $1 { (with the bK on h7, e4-e5 is less strong because Qxe5 does not check and so ... Re8!)} Ne5 39. Rf6 $1 Nxc4 40. a4 $18 {for Re6 or Ref1}) (36. fxe4 $1 {(less sophisticated but overwhelming)} Ng4 37. e5 $3 {[#]} dxe5 (37... Nxe3 38. Rxe3 dxe5 39. Qxe5+ {idem}) (37... Nxe5 38. Nxd6 $1) 38. Rxe5 $1 Nxe5 39. Qxe5+ Kh7 40. Nc7 $1 (40. d6 $1) 40... Qd6 41. Qe7+ $1 (41. Ne6 $1 Qxe5 42. Rxe5 Rc8 43. d6 $18) 41... Kg8 42. Qxd6 Rxd6 43. Re6 $1 (43. Nb5 $1) 43... Rxe6 44. Nxe6 $8 b6 { (here the monster, jealous of my "a3", composes a study)} 45. a3 $3 {[#] (definitely a good idea)} (45. d6 $2 Be8 $8 46. Nc7 Kf7 $8 47. Kf2 Bc6 $8 $11) (45. Kf2 $2 Kf7 $8 46. Nc7 Bd3 $8 $11) (45. Nc7 $2 Bd3 $8 46. Na8 Bxc4 $8 $11) (45. a4 $2 Be8 $1 {or ...Kf7!}) 45... Kf7 (45... Bd3 46. d6 $8) 46. Nc7 $8 Bd3 47. Na8 $3 Bxc4 48. Nxb6 $8 {(the "a" pawn is no longer capturable)} Bd3 49. a4 $18) (36. Nxd6 $2 Qxd6 37. Qxd6 Rxd6 38. fxe4 Bxe4 $14 {to reply to Re7+ . ..Kf6! Rxb7 by ...Ra6-a4xc4}) 1-0 [Event "2#"] [Site "?"] [Date "1971.??.??"] [Round "?"] [White "Mansfield, C."] [Black "4555.07"] [Result "1-0"] [SetUp "1"] [FEN "r1b2Kn1/1ppkp3/p1N3Bp/5p1q/3N1B1p/8/1Q6/3RR3 w - - 0 1"] [PlyCount "0"] [EventDate "1971.??.??"] [SourceDate "2022.01.01"] 1-0 [Event "2#"] [Site "?"] [Date "1968.??.??"] [Round "?"] [White "Popandopoulo, A."] [Black "1588.35"] [Result "1-0"] [SetUp "1"] [FEN "8/B2RPpKB/1rp1pN2/n3kP2/Q1n3R1/1N1bp3/p2P3b/8 w - - 0 1"] [PlyCount "0"] [EventDate "1968.??.??"] [SourceDate "2022.01.01"] 1-0 [Event "2#"] [Site "?"] [Date "1966.??.??"] [Round "?"] [White "Monréal, P & Michel F"] [Black "4258.12"] [Result "1-0"] [SetUp "1"] [FEN "3b4/B3nQ2/1q6/3p2pB/1R1n4/4k1PN/5N1R/3K4 w - - 0 1"] [PlyCount "0"] [EventDate "1966.??.??"] [SourceDate "2022.01.01"] 1-0 [Event "2#"] [Site "?"] [Date "1965.??.??"] [Round "?"] [White "Mansfield, C."] [Black "4258.25"] [Result "1-0"] [SetUp "1"] [FEN "2Qn2K1/1p6/1P1p4/R1Bkp1N1/1P1qp3/3Bn1N1/bp1R4/8 w - - 0 1"] [PlyCount "0"] [EventDate "1965.??.??"] [SourceDate "2022.01.01"] 1-0 [Event "2#"] [Site "?"] [Date "1993.??.??"] [Round "?"] [White "Bruch, W."] [Black "1888.24"] [Result "1-0"] [SetUp "1"] [FEN "2b1r3/5R2/pK1B2BN/2pPb1n1/2R3p1/2P1kn2/1N4Qp/2r5 w - - 0 1"] [PlyCount "0"] [EventDate "1993.??.??"] [SourceDate "2022.01.01"] 1-0 [Event "2#"] [Site "?"] [Date "1948.??.??"] [Round "?"] [White "Rizzetti, D."] [Black "4528.41"] [Result "1-0"] [SetUp "1"] [FEN "7n/2N2n1B/3p1Pq1/2B1k1PR/r3N3/2P2Q2/5PK1/4R3 w - - 0 1"] [PlyCount "0"] [EventDate "1948.??.??"] [SourceDate "2022.01.01"] 1-0 [Event "2#"] [Site "?"] [Date "1974.??.??"] [Round "?"] [White "Kisis, I."] [Black "1782.03"] [Result "1-0"] [SetUp "1"] [FEN "3b4/3r4/6B1/2ppQ3/2p3b1/4B1N1/R1N5/1r1k2K1 w - - 0 1"] [PlyCount "0"] [EventDate "1974.??.??"] [SourceDate "2022.01.01"] {Given at the Latvian Championship 2018.} -- 1-0 [Event "2#"] [Site "?"] [Date "1923.??.??"] [Round "?"] [White "Ellerman, A."] [Black "4288.14"] [Result "1-0"] [SetUp "1"] [FEN "8/2R5/1p2N3/1pq2pKn/5R2/B1k1N3/P1pb3Q/1n3B1b w - - 0 1"] [PlyCount "0"] [EventDate "1923.??.??"] [SourceDate "2022.01.01"] 1-0 [Event "2#"] [Site "?"] [Date "2016.??.??"] [Round "?"] [White "Schatz, M."] [Black "4555.35"] [Result "1-0"] [SetUp "1"] [FEN "8/1NNKppQ1/2pp4/2R5/1PB1k2b/q4RP1/1p4Pn/2B2r2 w - - 0 1"] [PlyCount "0"] [EventDate "2016.??.??"] [SourceDate "2022.01.01"] 1-0 [Event "2#"] [Site "?"] [Date "1969.??.??"] [Round "?"] [White "Salazar, F."] [Black "1584.34"] [Result "1-0"] [SetUp "1"] [FEN "3R4/b3K3/5P2/R1p2b2/2k1N3/1p3p2/1Pr1P1p1/2Q1BB1n w - - 0 1"] [PlyCount "0"] [EventDate "1969.??.??"] [SourceDate "2022.01.01"] {Given at the 2018 Russian Championship.} -- 1-0 [Event "2#"] [Site "?"] [Date "1986.??.??"] [Round "?"] [White "Prins, H."] [Black "4888.46"] [Result "1-0"] [SetUp "1"] [FEN "2nrn2q/2p3Qb/3pp1N1/1N1kPp2/1RR3P1/r4p2/Pp2P3/1Kb3BB w - - 0 1"] [PlyCount "0"] [EventDate "1986.??.??"] [SourceDate "2022.01.01"] 1-0 [Event "2#"] [Site "?"] [Date "1934.??.??"] [Round "?"] [White "Salardini, E."] [Black "4385.24"] [Result "1-0"] [SetUp "1"] [FEN "8/qb2b3/pr1P4/1p2k1pN/1N4Bp/1nPQB3/8/6K1 w - - 0 1"] [PlyCount "0"] [EventDate "1934.??.??"] [SourceDate "2022.01.01"] 1-0 [Event "3#"] [Site "?"] [Date "1970.??.??"] [Round "?"] [White "Kos, V."] [Black "1688.18"] [Result "1-0"] [SetUp "1"] [FEN "1b2b1nK/1n1r1p2/1pNB1p2/1p6/rp2kNB1/1p4pp/4P3/2Q5 w - - 0 1"] [PlyCount "0"] [EventDate "1970.??.??"] [SourceDate "2022.01.01"] {Given at the Moscow Grand Prix 2018.} -- 1-0 [Event "h#5 2 sol"] [Site "?"] [Date "2001.??.??"] [Round "?"] [White "Novomesky, D."] [Black "0603.20"] [Result "1-0"] [SetUp "1"] [FEN "5r2/8/8/5k1K/2n1r3/4P3/3P4/8 b - - 0 1"] [PlyCount "10"] [EventDate "2001.??.??"] [SourceDate "2022.01.01"] 1... Re5 (1... Re6 2. e4+ Kf6 3. Kg4 Nd6 4. Kf3 Ke5+ 5. Ke3 Rff6 6. d4# $1) 2. Kh4 Nb6 3. Kg3 Nd5 4. Kf2 Ke4+ 5. Ke2 Rff5 6. d3# $1 {Chameleon-echo.} 1-0 [Event "s#5"] [Site "?"] [Date "1940.??.??"] [Round "?"] [White "Prokop, F."] [Black "2225.53"] [Result "0-1"] [SetUp "1"] [FEN "3B4/P1RP1Q1p/1N1kn2R/6pK/6B1/7P/1PP2Np1/4Q3 w - - 0 1"] [PlyCount "10"] [EventDate "1940.??.??"] [SourceDate "2022.01.01"] 1. Nh1 $1 (1. a8=Q $2 g1=B $2 2. Ne4+ Ke5 3. Nc4+ Kd4 4. Qe3+ Bxe3 5. Qg7+ Nxg7#) 1... g1=N (1... gxh1=B 2. Nc8+ $1 Kd5 3. Ne7+ Kd4 4. Nf5+ Kd5 5. Bf3+ Bxf3# $1) (1... g1=B 2. Nc4+ $1 Kd5 3. a8=B+ (3. a8=Q+) 3... Kd4 4. Qe3+ Bxe3 5. Qg7+ Nxg7# $1) (1... gxh1=R 2. Nc4+ $1 Kd5 3. Bf3+ Kd4 4. Qg1+ Rxg1 5. Qg7+ Nxg7# $1) (1... gxh1=N $2 2. Qg3+ Nxg3#) (1... g1=R $2 2. Nc4+ (2. Nc8+) 2... Kd5 3. Bf3+ Kd4 4. Qg7+ Nxg7#) 2. Qc3 $1 Ne2 (2... Nf3 $2 3. Qb4+ Ke5 4. Qg7+ Nxg7#) 3. Nc8+ Kd5 4. Qc5+ Ke4 5. Ng3+ Nxg3# $1 0-1 [Event "4#"] [Site "?"] [Date "1960.??.??"] [Round "?"] [White "Havel, M."] [Black "0220.01"] [Result "1-0"] [SetUp "1"] [FEN "7K/8/6Rp/B6B/3k4/1R6/8/8 w - - 0 1"] [PlyCount "7"] [EventDate "1960.??.??"] [SourceDate "2022.01.01"] 1. Rb4+ $1 Ke5 (1... Kd5 2. Bf3+ Ke5 3. Bc7+ Kf5 4. Be4# $1) (1... Kd3 2. Rg3+ Kc2 3. Rgb3 Kc1 4. Rc4# $1) (1... Ke3 2. Rg3+ Kf2 3. Rbg4 Kf1 (3... Ke2 4. Rf4# {mirror}) 4. Rf4# $1) (1... Kc5 $2 2. Bf3 h5 3. Rc6#) (1... Kc3 2. Rg3+ (2. Rd6 )) 2. Bc7+ Kd5 3. Bf3+ Kc5 4. Bd6# $1 {Chameleon-echo.} 1-0 [Event "5#"] [Site "?"] [Date "1924.??.??"] [Round "?"] [White "Havel, M."] [Black "1000.31"] [Result "1-0"] [SetUp "1"] [FEN "8/3Q4/5pk1/6P1/8/5P2/2K3P1/8 w - - 0 1"] [PlyCount "9"] [EventDate "1924.??.??"] [SourceDate "2022.01.01"] 1. g3 $1 (1. Qe6 $1 Kxg5 $1) 1... fxg5 (1... Kxg5 2. Qh7 $1 f5 3. Qg7+ Kh5 4. Qf6 f4 5. g4# $1) (1... f5 2. Qe7 f4 3. gxf4 Kh5 4. Qh7#) 2. Qe7 $1 Kh6 (2... Kf5 3. Qd6 g4 4. f4 Ke4 5. Qd3# $1) 3. Qf7 g4 4. fxg4 Kg5 5. Qg7# $1 1-0 [Event "3#"] [Site "?"] [Date "1955.??.??"] [Round "?"] [White "Havel, M."] [Black "1032.10"] [Result "1-0"] [SetUp "1"] [FEN "8/6b1/6N1/1Q6/3k4/8/4P1K1/5N2 w - - 0 1"] [PlyCount "5"] [EventDate "1955.??.??"] [SourceDate "2022.01.01"] 1. Qc6 $1 Bh6 (1... Bf8 2. e3+ (2. Ng3 $2 Bc5 $1) 2... Kd3 3. Nf4# $1) (1... Be5 2. Nh4 $1 Bg7 3. Nf3# $1 {mirror}) (1... Bh8 2. e3+ (2. Ng3 $2 Ke3 $1)) 2. Ng3 $1 Bg5 (2... Ke3 3. Qc3#) 3. Nf5# $1 {Mirror. 3 mates on contiguous squares.} 1-0 [Event "3#"] [Site "?"] [Date "1935.??.??"] [Round "?"] [White "Havel, M."] [Black "1302.10"] [Result "1-0"] [SetUp "1"] [FEN "8/r2N4/8/kP3Q2/8/8/2N5/4K3 w - - 0 1"] [PlyCount "5"] [EventDate "1935.??.??"] [SourceDate "2022.01.01"] 1. Qe6 $1 Kxb5 (1... Ka4 2. Qc4+ Ka5 3. Qb4# $1) (1... Ra8 2. Qb6+ Ka4 3. Nc5# $1) 2. Qd5+ Ka6 (2... Ka4 3. Nb6# $1 {half-mirror}) 3. Nb4# $1 1-0 [Event "4#"] [Site "?"] [Date "1949.??.??"] [Round "?"] [White "Havel, M."] [Black "0102.02"] [Result "1-0"] [SetUp "1"] [FEN "8/5R2/2k5/1N2p3/1KNp4/8/8/8 w - - 0 1"] [PlyCount "7"] [EventDate "1949.??.??"] [SourceDate "2022.01.01"] 1. Nc7 $1 d3 (1... Kb7 2. Kb5 Kb8 3. Nb6 Ka7 4. Na6# $1) 2. Na5+ Kd6 (2... Kb6 3. Nb5 {(return)} Ka6 4. Rf6# $1 {chameleon-echo}) 3. Kb5 e4 4. Nc4# $1 {Return. } 1-0 [Event "5#"] [Site "?"] [Date "1927.??.??"] [Round "?"] [White "Havel, M."] [Black "1002.02"] [Result "1-0"] [SetUp "1"] [FEN "3N4/8/p5N1/6kp/8/2K5/1Q6/8 w - - 0 1"] [PlyCount "9"] [EventDate "1927.??.??"] [SourceDate "2022.01.01"] 1. Nh4 $1 (1. Qb6 $2 Kg4 $1) 1... a5 (1... Kf6 2. Qb6+ Ke7 (2... Kg5 3. Qd4 Kh6 4. Ne6) 3. Nf5+ Kd7 4. Qd6+ Kc8 (4... Ke8 5. Ng7# $1) 5. Ne7# $1) (1... Kxh4 2. Qg2) 2. Qf2 Kg4 3. Ne6 a4 (3... Kh3 4. Qf4) 4. Qf4+ Kh3 5. Ng5# $1 {Remote echo.} 1-0 [Event "5#"] [Site "?"] [Date "1916.??.??"] [Round "?"] [White "Havel, M."] [Black "0111.01"] [Result "1-0"] [SetUp "1"] [FEN "8/K7/8/N1k5/4R1p1/8/8/5B2 w - - 0 1"] [PlyCount "9"] [EventDate "1916.??.??"] [SourceDate "2022.01.01"] 1. Bg2 $3 Kd5 (1... g3 2. Nb7+ Kb5 (2... Kc6 3. Re5+) 3. Bh3 Kc6 4. Re5 g2 5. Rc5# $1) (1... Kd6 2. Kb6) (1... Kb5 $2 2. Rc4) 2. Kb6 g3 (2... Kd6 3. Re1) 3. Nc6 Kd6 4. Bh3 Kd5 5. Rd4# $1 {Diagonal echo.} 1-0 [Event "4#"] [Site "?"] [Date "1919.??.??"] [Round "?"] [White "Havel, M."] [Black "0111.01"] [Result "1-0"] [SetUp "1"] [FEN "8/3B4/p2K4/3N4/2k5/8/5R2/8 w - - 0 1"] [PlyCount "7"] [EventDate "1919.??.??"] [SourceDate "2022.01.01"] 1. Bc8 $1 (1. Rf3 $2 Kd4 $1 2. Bf5 Kc4 $1) 1... Kb5 (1... a5 2. Rf3 Kd4 3. Ba6 Ke4 4. Rf4# $1) (1... Kb3 2. Bxa6 Ka3 3. Bc4 Ka4 4. Ra2# $1 {half-mirror}) ( 1... Kd4 $2 2. Bxa6) 2. Rf3 a5 (2... Ka5 3. Ra3+ Kb5 4. Bxa6# $1) 3. Rc3 Ka4 ( 3... a4 4. Rc5#) 4. Bd7# $1 {Return.} 1-0 [Event "5#"] [Site "?"] [Date "1923.??.??"] [Round "?"] [White "Havel, M."] [Black "1100.21"] [Result "1-0"] [SetUp "1"] [FEN "2K5/8/1R1Q4/8/1PP5/5p2/2k5/8 w - - 0 1"] [PlyCount "9"] [EventDate "1923.??.??"] [SourceDate "2022.01.01"] 1. Qg3 $3 (1. Qf6 $2 f2 $1) 1... Kd3 (1... f2 2. Rf6 $1 f1=Q 3. Rxf1) (1... Kb3 2. Qxf3+ Ka4 3. Qd1+ $1 Ka3 4. Qb1) 2. Qxf3+ Kxc4 (2... Kd4 3. Rc6 Ke5 4. Rd6 $1 Kxd6 5. Qf6# $1) 3. Qe3 Kd5 4. Rc6 $1 Kxc6 5. Qc5# $1 1-0 [Event "4#"] [Site "?"] [Date "1937.??.??"] [Round "?"] [White "Havel, M."] [Black "0022.01"] [Result "1-0"] [SetUp "1"] [FEN "1B4K1/6N1/5k2/8/2p1B3/8/4N3/8 w - - 0 1"] [PlyCount "7"] [EventDate "1937.??.??"] [SourceDate "2022.01.01"] 1. Bf5 $1 c3 (1... Ke7 2. Be5 c3 3. Nd4 c2 (3... Kd8 4. Nc6# $1 {half-mirror}) 4. Nc6# {non model mirror}) (1... Kg5 2. Be5 c3 3. Bxc3 Kh4 (3... Kh6 4. Bd2#) 4. Bf6# $1) 2. Nxc3 Kg5 (2... Ke7 3. Nd5+ Kd8 4. Bc7# $1) 3. Ne4+ Kh4 (3... Kh6 4. Bf4#) 4. Bg3# $1 {Remote echo.} 1-0 [Event "3#"] [Site "?"] [Date "1910.??.??"] [Round "?"] [White "Havel, M."] [Black "1011.02"] [Result "1-0"] [SetUp "1"] [FEN "4N1K1/8/6p1/6k1/4p3/8/8/4BQ2 w - - 0 1"] [PlyCount "5"] [EventDate "1910.??.??"] [SourceDate "2022.01.01"] 1. Nd6 $1 (1. Ng7 $2 e3 $1) 1... e3 (1... Kg4 2. Nxe4 g5 (2... Kh5 3. Qh3#) 3. Nf6# $1) (1... Kh5 2. Qh3+ Kg5 3. Qh4# $1) 2. Qf3 e2 3. Nf7# $1 {Chameleon-echo. } 1-0 [Event "?"] [Site "?"] [Date "2023.??.??"] [Round "?"] [White "Keymer V, Abdusattorov N"] [Black "0400.22"] [Result "1/2-1/2"] [SetUp "1"] [FEN "8/8/8/3p3R/1r1k1pP1/5K2/5P2/8 w - - 0 57"] [PlyCount "65"] [EventDate "2023.??.??"] [SourceDate "2022.01.01"] 57. Rh8 $2 (57. Rf5 $8 Kc4 (57... Rb1 58. g5 $1 Rg1 59. Kxf4 $8 Kc4 60. Rf7 $3 {[#]} d4 61. Ke4 $8 Re1+ 62. Kf5 $8 d3 63. Rd7 $8 Kc3 64. g6 $8 Rg1 65. g7 $8 {(this why you had to come to f7)} d2 66. Kf6 $8 $18) (57... Rb8 58. Kxf4 $1 Kc4 59. g5 $8 d4 60. g6 $8 {idem}) 58. g5 $8 d4 59. g6 $8 Rb8 (59... Rb7 60. Rg5 $1 ) 60. Kxf4 $8 d3 61. Ke3 $8 Re8+ 62. Kd2 $8 Re2+ 63. Kd1 $8 Ra2 64. Rf8 $3 {[#] (this time, it is necessary to go "as far as possible", the g7 threat is necessary)} Ra7 {(...Ra1+ idem)} 65. Kd2 $8 Ra2+ 66. Ke3 $8 Re2+ 67. Kf3 $8 Re7 68. Rd8 $8 Kc3 69. Kg4 $8 d2 70. f4 $8 Re4 71. Rxd2 $8 Kxd2 72. Kg5 $8 Re7 73. f5 $8 $18) 57... Ke5 58. Re8+ Kf6 59. Rf8+ Kg6 $2 (59... Ke5 $8 60. Rf5+ Ke6 $8 61. Rxf4 d4 $1 $11) 60. Rf5 $2 (60. Rd8 $8 Rd4 (60... d4 61. Kxf4 $8 d3+ 62. Kf3 $1) 61. Re8 $3 {[#](to have both Re5 and Re6+)} (61. Rf8 $6 Ra4 $1 62. Rxf4 $2 {(Rd8!)} Ra3+ $8 63. Kg2 Kg5 $8 $11) 61... Rd2 (61... Kg5 62. Re5+ $1 Kf6 63. Rf5+ $8 Kg6 64. Rxf4 $8 Rd3+ 65. Ke2 $8 $18 {: the Rook attack prevents ...Kg5}) (61... Ra4 62. Re6+ $8 Kf7 63. Rd6 $1 Rd4 {(...d4 Ke4!!)} 64. g5 $8 Ke7 65. Rf6 $8) (61... Kf7 62. Re5 $8) (61... Kf6 62. Rf8+ $8 ) 62. Re6+ $8 {[#]} Kf7 63. Re5 $8 Ra2 (63... Kf6 64. Rf5+ $8) 64. Rxd5 $8 (64. Rf5+ $6 Kg6 65. Rxf4 $2 Ra3+ $8 {: Rook has recovered his good distance}) 64... Kf6 65. Rf5+ $1 Kg6 66. Kg2 $3 (66. Rxf4 $2 Ra3+ $8 {(even without Pd5)} 67. Kg2 Kg5 $8 68. Rb4 Kh4 $8 $11) 66... Ra3 {(idem ...Ra4)} (66... Rb2 67. Rxf4 $8 Kg5 68. Kg3 $1) 67. f3 $3 Ra2+ 68. Kh3 $8 $18) 60... d4 $3 {[#]} 61. Rd5 (61. Rxf4 Rb3+ $8 62. Kg2 Kg5 $8 63. Rxd4 Kh4 $8 $11 {as already seen}) 61... Kf6 $8 (61... Ra4 $2 62. Kxf4 $18) 62. Ke4 $1 (62. Kxf4 Ke6 $8 63. Rd8 (63. Rg5 d3+ $8 64. Ke3 Rd4 $1 $11 {or on f4}) 63... Ke7 $8 64. Ra8 d3+ $8 65. Kf5 d2 $1 66. Ra7+ Kd6 67. Ra1 Rb5+ 68. Kf6 Rb4 $1 $11) 62... d3+ $2 (62... f3 $3 63. Rf5+ (63. Kxf3 Ke6 $8 64. Rd8 Ke7 $8 $11) 63... Ke6 $1 64. Kd3 (64. Rxf3 d3+ $8) 64... Rb3+ $8 65. Kc4 Ra3 $11) 63. Kf3 $8 (63. Kxd3 $2 f3 $8 64. g5+ (64. Ke3 Rxg4 $8 $11) 64... Kg6 $8 65. Ke3 Rb3+ $8 66. Kf4 Kh5 $8 $11) 63... Ke6 (63... Rb2 64. Rxd3 Kg6 (64... Ke5 65. Ra3 $1 {for Ra5+}) 65. Rd5 $1 $18) 64. Rxd3 Ke5 65. Ra3 $1 Rb5 66. Kg2 $6 (66. Ra2 $1 {(for Re2+)} Rb3+ 67. Kg2 $8 Rb5 68. Kh3 $8 (68. Re2+ $2 Kf6 $8) 68... Kf6 69. Kh4 $8 {followed by g5+}) 66... Kf6 $1 (66... Rc5 67. Ra8 $1 Kf6 (67... Rb5 68. Re8+ $1 Kf6 69. Kf3 $8) 68. Kf3 $8 Rc2 69. Rf8+ $8 Kg5 70. Rf5+ $8) 67. Ra8 $2 (67. Rh3 $3 {prevents ...Kg5}) 67... Rb3 $2 ( 67... Kg5 $8 68. Rg8+ Kh4 $8 69. Kf3 {(would lose with bR on c5)} Rb3+ $8 70. Kxf4 Rb4+ $8 71. Ke5 Rb5+ $8 72. Kd4 Rb4+ $8 73. Kd5 Rf4 $3 $11) 68. Ra5 $8 Kg6 69. Rf5 $1 Ra3 $1 70. f3 $8 (70. Rxf4 $2 Kg5 $8 $11) 70... Ra4 71. Kh3 $8 Rb4 72. Kh4 $8 Ra4 73. Rf8 $6 (73. Rg5+ $8 {: text}) (73. Rb5 $2 Ra3 $8 $11 ) 73... Kg7 74. Rf5 $8 Kg6 75. Rg5+ $8 Kh7 (75... Kf7 76. Rb5 $1 Ra3 (76... Rc4 77. g5 $1) 77. Rf5+ $8) 76. Rh5+ $8 Kg6 77. g5 $8 Ra1 78. Rh6+ $8 Kf5 79. Rf6+ $8 Ke5 80. Rb6 $2 (80. Rf8 $3 {(or on f7)} Rg1 (80... Rf1 81. Kg4 $8 Rg1+ 82. Kh5 $8 {idem}) 81. Kh5 $8 Rg3 82. Kg6 $8 Rxf3 83. Re8+ $8 Kd6 (83... Kd5 84. Kf5 $8 Rf1 {(...Re3 Rd8+!)} 85. Re5+ $1 {(Re4!)} Kd6 86. Kf6 $8 f3 87. g6 $1 Rg1 88. Rf5 $8) (83... Kd4 84. Kf5 $8 Rf1 85. Re4+ $8 {(again this key square !)} Kd5 86. g6 $1 {(or Ra4! ...f3 Rf4!!)} f3 {(...Rg1 Rxf4!!)} 87. Rg4 $1 f2 88. g7 $1) 84. Re4 $3 {[#]} (84. Kf5 $2 Re3 $3) 84... Kd5 (84... Rf1 85. Kf6 $8) 85. Kf5 $8 $18) 80... Rh1+ $1 (80... Rg1 $1) 81. Kg4 Rg1+ $8 82. Kh5 Rg3 $8 (82... Rh1+ $2 83. Kg6 $8) 83. Rb3 Kf5 $8 84. Rb5+ Ke6 85. g6 Rxf3 $1 (85... Kf6 $1) 86. g7 Rg3 87. Kh6 f3 88. Rb8 Rh3+ 89. Kg6 (89. Kg6 Rg3+ $8) 1/2-1/2