Nothing to report in terms of technical problems except an unusual behaviour of Teams which smells the new version to come.
The core group was present for this third session of 2023, without Pierre, still in distant lands, to attend the unravelling of a very animated old game and the intense enchantment selected by the Master, whose detailed report you will find below.
Good reading to all.
P.S.: the next session is awaiting confirmation for the date of 25 March
---
Master's words
---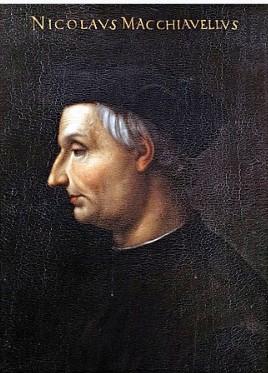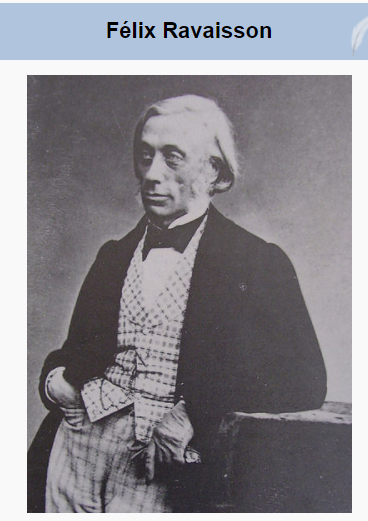 "To be held as fickle, light, effeminate, pusillanimous, irresolute, is what makes him despicable. " (N. Machiavelli drawing -- of whom? -- a premonitory portrait, 5 centuries in advance).
"Childhood and youth should be brought up in hymnis et canticis, nourished in the cult of the highest beauty. Beauty is the word of education" (F. Ravaisson).
"It is not because an event is serious that it makes you suffer; it is because it makes you suffer that it seems serious. (V. Reynouard).
"With my appearance of constantly attacking, I was only busy defending myself" (Napoleon I)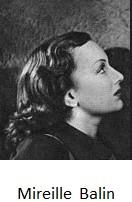 "If I had to start my life again, I wouldn't want another one" (Mireille Balin).
"I was convinced that few players in the world spend time with endings. I know now that I was wrong. Shortly before the material for this book was sent out, I discovered that a certain Villeneuve [sic!] had independently analysed this endgame [Ljubo-Karpov 1975] and drawn very similar conclusions. I cannot assume that he knew my articles, published only in Romanian and Swedish [!!]. The good news is that, all over the world, there are people who like to work on endgames" (Mihail Marin in "Learn from the Legends" -- 2004 -- whose enthusiasm should not obscure the fact that he has, at most, demonstrated that two people in the world "like to work on endings"!)
A rook-pawn supported by a bishop of the right colour (that of its promotion square) wins easily, but the opponent's king, supported by a bishop-pawn, can make it vulnerable. Especially if a doomed Rook dreams of an ultimate exploit.
We know that Rook and Knight rarely win against a Rook, in the absence of pawns. But there are cases where one does not need Centurini!
My near namesake (but not ancestor) had brilliantly shown in 1923 that one could draw with one less Rook. In 1972, it was improved: it is now Rook and Knight... held in check by an unfortunate pawn. Finally, a mid-game relaxation.
Exercises: in material deficit, we wish to exchange pawns, not pieces; our Bishop is threatened to be exchanged for a Knight, we must move him away, but how far? Then a Georgian study of 8 moves, where both sides are threatened to lose. A violent battle of the same origin, finally two Bishops of different colour, but without technique!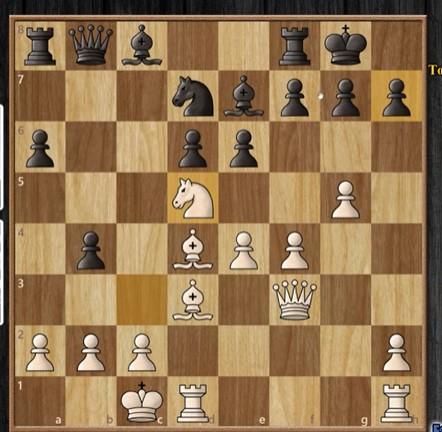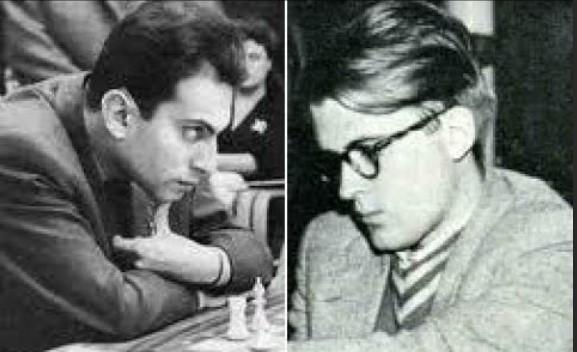 The Candidates tournament changed its format in 1965, becoming a series of elimination matches. It featured the two 1959 heroes, Keres and Tal, the latter returning to form after his 1962 illness, joined by Spassky, absent since 1956. In the meantime, a new (though long-known) star has emerged. Here is the decisive game of this difficult Tal-Larsen match.
We know many Nd5! sacrifices in the Sicilian. This one is by no means winning, giving rise to scary complications. But anyway, this is THE move to play, as Ivkov said. And as often, luck smiled on the bold. In note, another even more famous Nd5!
In the analysis of the 17th move, a new sparkling file on the everlasting problem: which Rook to play on a square (in this case e1)? The Queen's Rook or the King's Rook? With, of course, my favourite theme on 20...Nxd3+, with a nuance: the bad becomes acceptable and the good becomes bad.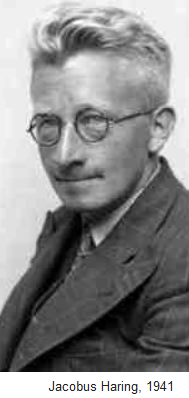 About Larsen, have a look at his game against Fischer (1971) whose analyses have been renovated ! http://lecoursdumaitre.e-monsite.com/en/pages/lessons/cat-2005/march-1-2005.html
Training: all the 2-moves except the Mansfields are rich in tries, the most difficult seeming to me to be the 4th, 5th, 6th, 8th, 9th, 10th & 12th. Pins in the 3#, a rather humorous 4# (easier) by the same author.
A helpmate 3# with twin, another in 4.5 where we "forget" the solution. Let's finish with two Bulgarian selfmates (we do the same for the second one).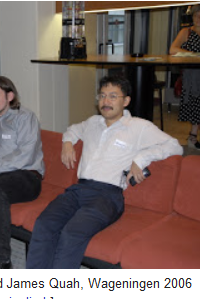 Free ad: Don Papa Maskara, a rum from the Philippines (where Wesley So was born!), which I highly recommend, talks about a "beautiful combination of sweetness and acidity offering a surprisingly spicy END..." (the capitals are mine). You know what you have to do if you want to progress in endgames! By the way, I quote, "The spirit of Don Papa lives in all of us."
Have a good time in all areas. See you in a month if Deus vult.
---
Master's diagrams
[Event "?"] [Site "?"] [Date "2007.??.??"] [Round "?"] [White "Vlasenko, V."] [Black "0130.22"] [Result "1/2-1/2"] [SetUp "1"] [FEN "1k1b4/p3R3/2P5/8/P2K4/8/6p1/8 w - - 0 1"] [PlyCount "23"] [EventDate "2007.??.??"] [SourceDate "2022.01.01"] 1. Rb7+ $8 (1. Re1 $2 Bb6+ $8 2. Kc4 a6 $3 {[#]} (2... g1=Q $2 3. Rxg1 Bxg1 4. Kb5 $3 Kc7 5. a5 $8 Bf2 6. Ka6 $3 {[#]} Kb8 {(...Kxc6 stalemate)} 7. Kb5 $8 Be3 8. Ka6 $8 Kc7 9. Kb5 $11) 3. Kb4 (3. Re8+ Kc7 $8 $19 {and not ...Ka7? c7!! ...Bxc7 Rg8=}) 3... g1=Q 4. Rxg1 Bxg1 5. Ka5 Ka7 $8 6. c7 Bb6+ $8) (1. Rg7 $2 Bf6+ $8) (1. c7+ $2 Bxc7 $8 2. Rg7 g1=Q+ $1 3. Rxg1 Bb6+ $8) 1... Kc8 (1... Ka8 2. Rb1 $8 Bb6+ 3. Kc4 $8 a6 4. c7 $8 (4. Rxb6 $2 g1=Q $8 5. a5 Qg5 $1 6. Kb4 Qc1 $1 $19) 4... Kb7 (4... Bxc7 5. Rg1 $8) 5. Rxb6+ $8 Kxb6 6. c8=Q $8 $11) 2. Rb1 $8 Bb6+ 3. Kc4 $8 a6 $1 (3... g1=Q 4. Rxg1 $8 Bxg1 5. Kb5 $1 (5. Kb4 $1 Kc7 6. Kb5 $8) 5... Kc7 6. a5 $8 $11 {: see above}) 4. Kb4 $8 (4. Rxb6 $2 g1=Q $8 5. Rb7 Qg4+ $1 6. Kb3 Qf3+ $1) 4... Kb8 $1 {To have ...Ka7 to protect its last pawn. What is then the rescue ?} (4... Kc7 5. Rc1 $1 (5. Re1 $1 {: text}) 5... Kb8 6. c7+ $8 Kc8 (6... Bxc7 7. Rg1 $8) 7. Re1 $8) 5. Rc1 $3 {[#]A move from elsewhere? Logical however: since bK plans to go to a7, he will no longer be the "blocking King who ridicules the Rook", in c7 with the c6-pawn.} (5. Re1 $2 g1=Q $1 6. Rxg1 (6. c7+ Kxc7 7. Rxg1 Bxg1 8. Ka5 Kb7 $8) 6... Bxg1 $19 {as already seen on the 1st move}) 5... Kc7 {King blocking that he chooses to become again. The Rook will therefore recycle himself.} (5... g1=Q 6. c7+ $3 {[#](it was the idea) } Kc8 7. Rxg1 $8 Bxg1 8. Ka5 $8 Kb7 9. c8=Q+ Kxc8 10. Kxa6 $8 $11) (5... Ka7 $2 6. c7 $8 $18) (5... Be3 6. c7+ $8 Kc8 7. Rd1 $1 (7. Rb1 $1 Kxc7 8. Ka5 $8) 7... Kxc7 8. Ka5 $8 Kb7 9. Rd7+ $8) 6. Re1 $3 {[#]Only way to the 7th rank.} (6. Rd1 $2 Kxc6 $8 $19) 6... Kxc6 (6... g1=Q 7. Rxg1 $8 Bxg1 8. Ka5 $8 $11) 7. Re6+ $8 Kc7 (7... Kd7 8. Rg6 $8 g1=Q 9. Rxg1 Bxg1 10. Ka5 $8 $11) 8. Re7+ $8 { Waiting for the Black King to move away from the a6 pawn to come on the "g" file.} Kc8 (8... Kd6 9. Rg7 $8) 9. Re8+ $8 Kd7 10. Rg8 $8 (10. Re1 $2 Kd6 $8 11. Rc1 ( 11. a5 g1=Q $1) 11... Ke5 12. Re1+ Kf4 13. Rc1 Kg3 14. Rd1 (14. a5 Be3 $1 15. Rb1 Kf4 $1 16. Kc4 Ke4 $1) (14. Rb1 Kh2 $1 15. a5 Bd8 $1) 14... Kh2 $1 15. a5 Bc7 $3 (15... Bf2 $2 16. Kc4 $8) (15... Bd8 $4 16. Rxd8 $8 $18) 16. Kc5 Bxa5 $8 17. Kc6 Bb4 $1 $19) 10... g1=Q 11. Rxg1 $8 Bxg1 12. Ka5 $8 1/2-1/2 [Event "?"] [Site "?"] [Date "1927.??.??"] [Round "?"] [White "Topceiev, L."] [Black "0401.00"] [Result "1-0"] [SetUp "1"] [FEN "3Nk3/r7/7R/8/3K4/8/8/8 w - - 0 1"] [PlyCount "17"] [EventDate "1927.??.??"] [SourceDate "2022.01.01"] {"Re-signed" by R. Gray in 1944 & by others. Also presented in the form Kd4, Rg4, Ne6 & e8 / Kf7, Ra7 (A. Gurvitch); 1 Nd8+! Kxe8 2 Rg8+!! but neither 1 Rg7+? nor 1 Nd6+? The extra knight is not enough for the win. So ?} 1. Rh8+ $8 Kd7 2. Rh7+ $8 Kd6 $1 3. Nf7+ $3 {[#]} (3. Rxa7 $2 {stalemate}) (3. Nb7+ $2 Kc6 $8 4. Nd8+ Kb6 $8 $11) 3... Kc7 (3... Kc6 4. Ne5+ $8 {idem}) (3... Ke6 $6 4. Ng5+ $1) 4. Ne5+ $8 (4. Nd6+ $2 Kd8 $8 5. Nf7+ (5. Rxa7 {symmetrical echo stalemate}) 5... Kc8 $1 {(or on e8)} 6. Nd6+ Kd8 $8 $11) 4... Kb6 (4... Kb8 5. Nc6+ $8 Kc8 6. Nxa7+ $8) 5. Nc4+ $8 Ka6 6. Rh6+ $8 Kb7 (6... Kb5 7. Rb6+ $8 Ka4 8. Kc3 $8 (8. Nb2+ $6 {(a recoverable error)} Ka3 9. Nc4+ $1 Ka2 $1 10. Kc3 $1 Rc7 11. Rb4 $1 Ra7 12. Kc2 $8 Ka1 13. Rb1+ Ka2 14. Rb5 $1 Ka1 15. Rc5 $1 Ka2 16. Nd2 $8 Ka3 17. Rc4 $8 Ka2 18. Nb1 $18) 8... Rb7 9. Nb2+ $8) 7. Nd6+ $3 {[#]} Kb8 (7... Kb6 8. Nc8+ $8) (7... Kc7 8. Nb5+ $8) (7... Kc6 8. Nc8+ $8) 8. Rh8+ $8 Kc7 9. Nb5+ $8 {Given at the 1997 Dutch Championship.} 1-0 [Event "?"] [Site "?"] [Date "1972.??.??"] [Round "?"] [White "Kakovin, A."] [Black "0353.20"] [Result "1/2-1/2"] [SetUp "1"] [FEN "8/bP6/B3r3/4B3/8/6Pk/1K2n3/8 w - - 0 1"] [PlyCount "19"] [EventDate "1972.??.??"] [SourceDate "2022.01.01"] {We have one less Rook? No problem. In the end, the material deficit will be even worse...} 1. b8=Q $1 {Or Rook promotion.} (1. Bxe2 $2 Rxe5 $8 2. Bc4 Kxg3 $19) (1. Bc7 $2 Rxa6 $19) 1... Bxb8 2. Bc8 $8 (2. Bxb8 $2 Rxa6 $19) 2... Bxe5+ 3. Kb3 $3 {[#]} (3. Kc2 $2 Kxg3 $1 (3... Nd4+ $1) 4. Bxe6 Nd4+ $8 5. Kd3 Nxe6 $8 $19) 3... Nd4+ (3... Kxg3 4. Bxe6 $8 Nd4+ 5. Kc4 $8 Nxe6 6. Kd5 $8 $11) 4. Kc4 $8 Kg4 (4... Bg7 5. Kd5 $8 $11) 5. Kd5 $8 Kf5 6. g4+ $8 Kf6 7. g5+ $8 Kf5 (7... Ke7 8. Bxe6 $8 Nxe6 9. Kxe5 $8 $11) 8. Bd7 $8 (8. g6 $2 Bg7 $1 9. Bd7 Kf6 $1 $19) 8... Bg7 9. Bc8 $8 Bh8 10. Bd7 $8 {The famous rescue of Villeneuve-Esclapon, further improved: Rook & Knight against a poor pawn...} 1/2-1/2 [Event "?"] [Site "?"] [Date "1923.??.??"] [Round "?"] [White "De Villeneuve Esclapon, J."] [Black "0344.20"] [Result "1/2-1/2"] [SetUp "1"] [FEN "1k3B1r/N7/7P/8/3n4/7K/1b5P/8 w - - 0 1"] [PlyCount "27"] [EventDate "1923.??.??"] [SourceDate "2022.01.01"] {Without Ph2 (proposed in 1992 by P. Benkö), the study was insoluble after 2... Kb7! Another correction: PBa4. See also the version by L. Kubbel 1938.} 1. Bg7 $8 Rh7 (1... Re8 {(or on d8)} 2. Bxd4 $11) 2. Kg4 $3 {[#]} (2. Bxd4 $2 Rxh6+ $8 3. Kg4 Bxd4 $8 $19) 2... Kxa7 {Without Ph2 trick, you would have had to start here !} (2... Kb7 3. Kh5 $1 Nf5 4. Bxb2 $8 (4. Kg6 $2 Nxg7 $8 5. Kxh7 Ne8 $1 { (or on f5)} 6. Nb5 Kb6 $1 7. Kg8 Kxb5 $1 8. h7 Nf6+ $8 9. Kg7 Ng4+ 10. Kg8 Nh6+ ) 4... Rxh6+ 5. Kg5 $8 Rb6 (5... Rxh2 6. Be5 $8 Rf2 7. Nb5 $8 $11) 6. Kxf5 $1 ( 6. Be5 $1 Nd6 {(...Ne7 Bd4!!)} 7. Bxd6 Rxd6 8. h4 $11) 6... Rxb2 7. h4 $8 Kxa7 8. h5 $8 $11) 3. Kh5 $8 (3. Kg5 $2 Ne6+ $1 4. Kg6 Rxg7+ 5. hxg7 Nxg7 $8 $19) 3... Nf5 (3... Ne6 4. Bxb2 $8 Rb7 5. Ba3 $8 Rb3 (5... Kb8 6. Kg6 $1 $11) 6. Be7 $1 (6. Kg4 $1 Rxa3 7. h7 $8 Rh3 $1 $11) (6. h7 $6 {(without Ph2 : 6...Rg3!! 7 Kh4 Rg1!!)} Rh3+ 7. Kg6 Kb7 8. Be7 $1 {(Rf5!)} Kc6 9. Kf7 $8 Kd5 10. Kg8 $8 $11 ) 6... Rh3+ 7. Kg6 $8 Kb7 8. h7 $8 (8. Kf5 $2 Rxh6 $8 $19) 8... Rxh2 9. Kf7 $1 Nf4 10. Kg7 $1 $11) 4. Bxb2 $8 (4. Kg6 $2 Rxg7+ $1 (4... Bxg7 $1 5. Kxh7 Bf8 $1 ) 5. hxg7 Nxg7 $8 6. h4 Kb7 7. h5 Kc7 8. h6 Ne6 $1 9. Kf7 Kd7 $1 10. h7 Nf4 $3 11. Kg8 Ng6 $8 12. h8=Q Nxh8 $8 $19) 4... Rxh6+ (4... Nxh6 5. Kg6 $8 Rb7 6. Bd4+ $8) 5. Kg5 $8 Rxh2 (5... Rb6 6. Be5 $8 {(otherwise ...Rb5)} Ne7 7. Bd4 $8 $11) 6. Be5 $8 Rf2 7. Bf4 $3 {[#]} Nd4 8. Be3 $8 Rf5+ 9. Kg4 $8 Rd5 10. Kf4 $8 Kb6 11. Ke4 $8 Kc5 12. Kd3 $3 {[#]} (12. Bf2 $2 Kc4 $8 $19) 12... Rd8 13. Bf2 $1 Rd7 (13... Kd5 14. Bxd4 $8 $11) 14. Be3 $1 {Much appreciated study by N. Krogius (see Nadareishvili's book).} 1/2-1/2 [Event "?"] [Site "?"] [Date "1988.??.??"] [Round "?"] [White "Portisch L, Kradolfer G"] [Black "4831.66"] [Result "1-0"] [SetUp "1"] [FEN "r2r2k1/pp1b1ppp/4p3/3Pq3/3RN3/P7/1P2QPPP/4R1K1 w - - 0 24"] [PlyCount "19"] [EventDate "1988.??.??"] [SourceDate "2022.01.01"] 24. Qd2 $1 Bc6 $2 (24... Be8 $8 25. Ng3 $1 Qf6 26. d6 $16) (24... exd5 $2 25. Rxd5 $8 Qe7 26. Nc5 $1 Be6 27. Nxe6 fxe6 28. Rxe6 $3 $18) 25. Ng3 (25. f4 $1 $18) 25... Qd6 26. Nh5 (26. Ne4 $1 {(is included in the above as...)} Qd7 27. Nf6+ $3 gxf6 28. Qh6 $8 exd5 29. Re3 $18) 26... exd5 (26... Kh8 27. Nxg7 $1 Kxg7 (27... exd5 28. Nf5 $1) (27... Bxd5 28. Nh5 $8) 28. Qg5+ $1 Kf8 (28... Kh8 29. Rg4 $1) 29. dxe6 $3 {[#]} Qxe6 ({on} 29... Qxd4 {it's mate in 2}) 30. Rxd8+) ( 26... Bxd5 27. Rg4 $1 g6 28. Qh6) 27. Rg4 $8 $18 d4 (27... Kh8 28. Rxg7 $1 Re8 29. Rxe8+ Rxe8 30. Rxf7 Kg8 31. Rf3 $1 $18) (27... g6 28. Qh6) 28. Rxg7+ Kh8 ( 28... Kf8 29. Qg5 $1 {and mate in 2}) 29. Rxf7 (29. Qg5 $1 {(for Rxh7+!)} Rg8 30. Re7 $1 (30. Rxh7+ $1 Kxh7 31. Nf6+) 30... h6 31. Rexf7 $1 Be4 32. Nf6 $1 $18) 29... Qg6 $6 {How do you end the game? You don't have too much time, because you are... conducting a simultaneous exhibition !} (29... Rd7 30. Rxd7 Bxd7 $1 ( 30... Qxd7 31. Qf4 $1) 31. Re4 $1 Re8 32. Rxd4 $1 Re1+ 33. Qxe1 Qxd4 34. h3 Qxb2 35. Qe7 $1 $18) 30. Re8+ $3 {[#]It's mate in 5.} (30. Rg7 $2 Qxh5 $8 31. Ree7 $8 Qf5 $2 (31... Rd6 $1 32. f3 Qh6 $1) 32. h4 Rd6 $8 $11 {was played}) 30... Rxe8 (30... Bxe8 31. Rf8+ $8 Qg8 32. Qh6 $1 {(or on f4)} Rd7 33. Qf6+) 31. Qxd4+ $8 Kg8 (31... Re5 32. Qxe5+ $8 Kg8 33. Rg7+ $1) 32. Rg7+ $8 Kf8 33. Qf4+ 1-0 [Event "Candidates sf1"] [Site "Bled"] [Date "1965.??.??"] [Round "10"] [White "Tal, M."] [Black "Larsen, Be"] [Result "1-0"] [ECO "B82"] [PlyCount "73"] [EventDate "1965.07.23"] [EventType "match"] [EventRounds "10"] [EventCountry "YUG"] [SourceDate "2022.01.01"] 1. e4 c5 2. Nf3 Nc6 (2... d6 3. d4 cxd4 4. Nxd4 Nf6 5. Nc3 a6 6. Bg5 e6 7. f4 Be7 8. Qf3 Qc7 9. O-O-O Nbd7 10. Bd3 b5 11. Rhe1 Bb7 12. Nd5 $3 {[#]} (12. Qg3 $1 b4 13. Nd5 $3) 12... Nxd5 (12... exd5 13. Nf5 $1 Kf8 {(...Bf8? e5!! ...dxe5 fxe5 . ..Nxe5 Nxg7+!!)} 14. exd5 $8 {(Qg3? ...dxe4! Bxe4 ...Bxe4 Rxe4 ...Qc5!!)} Bd8 15. Qg3 Rg8 16. Nxg7 $1 Rxg7 17. Bh6 Nh5 18. Qe3 $44) 13. exd5 Bxg5 (13... Bxd5 $2 14. Qxd5 $1) (13... Nc5 $2 14. Bxe7 $8 Qxe7 15. Nf5 $8 Qf8 16. b4 $18) 14. Rxe6+ $1 {[#](the "killing move", even if objectively it is not the best)} (14. fxg5 $1 Ne5 15. Qh3 $1 Bxd5 $8 16. g6 $1 O-O-O 17. gxf7 Qxf7 $8 18. Kb1 $14) (14. Nxe6 $6 fxe6 15. Qh5+ Kf8 16. fxg5 $8 Bxd5 17. Rf1+ $8 Ke7 18. Rf7+ Kd8 $15) 14... fxe6 15. Nxe6 Qa5 $2 (15... Qb6 $8 16. Qh5+ {(Re1? ...Bf6!!)} g6 17. Qxg5 Qe3+ $1 18. Kb1 Kf7 19. Qh6 Rag8 $1 {(...Bxd5! Qg7+! -- or Ng5+! -- . ..Kxe6 f5+!! ...gxf5 Bxf5+!!)} 20. Qh4 $1 Bxd5 21. Ng5+ $8 Kg7 22. Re1 $8 Qd4 { (...Qb6 Re7+! & Ne6+)} 23. Nf3 $8 Qf6 24. Re7+ $8 Bf7 25. Rxd7 $44) 16. Qh5+ g6 17. Qxg5 Rg8 (17... Nf8 18. Qf6 $8 Nxe6 19. dxe6 $1 Rf8 20. Bxg6+ $1) 18. Rd2 $2 (18. c3 $3 Kf7 19. Re1 $1 Nf6 20. f5 $3 gxf5 21. Qxf5 $8 Rae8 22. Rf1 $3 $18 ) 18... Nf8 $2 (18... Kf7 $8 19. Qh4 $1 {(Re2 ...Nf6! Qh6 -- f5 as after 18 c3!! does not succeed because Rf1!! will be missing, since Rf2? Qe1# -- ...Ke7! Nd4+ ...Kd8!! =)} Nf6 20. Ng5+ $8 Kg7 21. Ne6+ $8 Kf7 $8 $11) (18... Nc5 $2 19. Nxc5 $8 dxc5 20. d6 $8 $18) 19. Nxf8 Qd8 20. Nxh7 $18 {Velimirovic, D-Ljubojevic,L/Jugoslavija (ch) 1972 13/523}) 3. d4 cxd4 4. Nxd4 e6 5. Nc3 d6 6. Be3 Nf6 7. f4 Be7 8. Qf3 O-O (8... e5 9. Nxc6 (9. Nf5 Bxf5 10. exf5 Nd4 $1 11. Qd1 Nxf5 $11) 9... bxc6 10. fxe5 (10. f5) 10... dxe5 11. Bc4 O-O (11... Bg4 12. Qg3 Qb8 $11) 12. O-O (12. h3) 12... Ng4 (12... Qa5 13. Kh1 Rb8 14. Bb3 Kh8 15. Bd2 Qc7 $11 {Gruenfeld,Y (2474)-Hamdouchi,H (2590)/Bastia 2009}) 13. Rad1 Nxe3 $3 {[#]} (13... Qa5 14. Kh1 $8 Qb4 15. Bxf7+ Kh8 16. h3 $14) 14. Bxf7+ $1 (14. Rxd8 Bxd8 $15) 14... Kh8 $8 15. Qxe3 Qb6 16. Qxb6 $8 axb6 $44) 9. O-O-O Qc7 ( 9... Bd7 10. Nb3 a5 11. a4 Nb4 12. Nd4 Qc7 13. Bd3 Rfc8 $11 {Berg,E (2495) -Cramling,D (2425)/chT-SWE 2004}) (9... Nxd4 10. Bxd4 (10. Rxd4 Qa5 11. Rd1 Bd7 12. g4 Bc6 13. g5 Nd7 {Milliet,S (2403)-Cramling,P (2518)/Caleta 2013}) 10... e5 $6 (10... Bd7 11. Rg1) (10... Qa5 11. e5 $1 dxe5 12. Bxe5 $14 {Ni Hua (2670) -Morozevich,A (2737)/Saratov 2011}) 11. fxe5 dxe5 12. Bxe5 Qa5 $1 {(for ... Bg4)} 13. Bxf6 $1 (13. Bd6 Bxd6 {(...Bg4?! Qg3!)} 14. Rxd6 $14) 13... Bxf6 14. Nd5 Qxa2 15. Nxf6+ gxf6 16. Qg3+ $1 Kh8 17. Qc3 $1 Be6 18. Rd3 $1 $16) 10. Ndb5 (10. g4 Nxd4 11. Bxd4 (11. Rxd4 e5 12. Rc4 Bxg4 $3 13. Qg3 {(Qxg4? ...Qxc4!)} Qd8 $15) 11... e5 $8 12. fxe5 $1 (12. g5 $6 exd4 13. gxf6 dxc3 14. fxe7 cxb2+ 15. Kb1 Qxe7) 12... dxe5 13. Qg3 $8 {(same move would have followed ...Bxg4)} Rd8 $1 (13... Nxg4 14. Nd5 $1 Qd6 {(Kupreichik,V (2500)-Lukin,A (2480)/Aarhus (open) 1997)} 15. Nxe7+ Qxe7 16. Bc3 $16) 14. Be2 $1 (14. Bxe5 $6 Rxd1+ 15. Nxd1 Qc5 $1 $15) 14... Nxg4 $1 15. Kb1 $1 (15. Bxg4 Bxg4 16. Bxe5 Rxd1+ $8 17. Rxd1 Qc5 $8 $11 18. b4 $2 Bg5+ $8) 15... Qa5 16. Nd5 Rxd5 $8 17. exd5 exd4 18. Bxg4 Qxd5 $14) (10. Rg1 Nxd4 11. Bxd4 e5 12. fxe5 dxe5 13. Qg3 Be6 $6 (13... Rd8 $1 14. Be2 Rxd4 $1 15. Rxd4 Be6 16. Rgd1 Rc8 17. R4d2 Qa5) 14. Bxe5 Qa5 15. Be2 Rac8 16. a3 $16 {Palac,M (2545)-Cebalo,M (2515)/Pula 1998}) 10... Qb8 11. g4 $1 {[#]} (11. h3 a6 12. Nd4 Nxd4 13. Bxd4 b5 14. e5 Bb7 (14... Nd7) 15. Qg3 Nh5 16. Qg4 g6 {Deac,B (2543)-Korobov,A (2687)/Bastia 2016}) 11... a6 (11... e5 $2 12. g5 $1 (12. f5 $1) 12... Ng4 (12... Bg4 13. Qg3) 13. Nd5 $18) 12. Nd4 Nxd4 13. Bxd4 b5 $1 (13... e5 $2 14. g5 $8 Bg4 (14... exd4 15. gxf6 $8 dxc3 {(... Bxf6 Nd5! ...Bd8 f5! -- Geenen,M (2330)-Mohandesi,S (2355)/Belgium 1997 -- ... Be6 f6! ...Bxd5 fxg7+-)} 16. fxe7 $8 cxb2+ 17. Kb1 Re8 18. f5 $1 {(or e5! ... d5 Bd3!)} Rxe7 19. Rg1 $3 {(f6 ...Rc7)} f6 20. e5 $3 Rxe5 21. Bc4+ Kh8 22. Rxg7 $3 {[#]} Bxf5 {(...Kxg7 Rg1+! ...Kf8 Qh5!!)} 23. Rxh7+ $3 Kxh7 24. Qh5+ $8 Kg7 25. Rg1+ $8 {followed by mate in 4}) 15. Qg3 $1 exd4 (15... Bxd1 $6 16. gxf6 $8 Bxf6 17. Nd5 exd4 {(...Qd8 Bb6!)} 18. Nxf6+ $8 Kh8 19. Rg1 $1) 16. gxf6 $8 (16. Rxd4 $6 Be6 17. f5 Nxe4 18. Nxe4 Bxf5 $8 19. Nf6+ gxf6 $2 {(...Bxf6! gxf6 ...g6!)} 20. gxf6+ Bg6 21. fxe7 Re8 22. h4 $18 {Hracek,Z (2632)-Babula,V (2536)/Ostrava 2010}) 16... dxc3 17. fxe7 $2 (17. h3 $3 Bxf6 18. hxg4 Qc7 {(...g6 Qh3!)} 19. g5 $8 cxb2+ {(...Qb6 bxc3!)} 20. Kb1 Bc3 21. Qh4 h6 22. e5 $3 $18) 17... cxb2+ $8 18. Kb1 Bxd1 $8 {(Tal)} 19. Rg1 g6 (19... Bxc2+ 20. Kxb2 $8 g6 $8 21. exf8=Q+ {idem}) 20. exf8=Q+ Qxf8 $11 21. Qd3 $1 (21. Bc4 $2 {(suggested by some)} Bxc2+ $3 22. Kxc2 Rc8 $19) (21. Bd3 $1 Bh5 $8 22. Qg5 Qg7 23. Qd5 $11) 21... Bh5 $8 22. Qd5 Qg7 $1 (22... Qh6 $1 23. Qxb7 $6 Rf8 $1 24. Bc4 Bf3 $17 {Waerstad,L-Jelen,J/IECG 1997/Corr 2004}) (22... Kh8 $6 23. Qxb7 a5 24. Bc4 $1 $16) 23. Qxb7 Re8 24. Bc4 Bf3 25. Bd5 Bxe4 26. Qc6 $1 (26. Bxe4 Qd4 $1) 26... Kf8 $8 {[#]} (26... Bxc2+ $2 27. Qxc2 Qd4 28. Rd1 $18 {Mazzoni,G-Honfi,K/The Hague 1966}) (26... Re7 $2 27. Qa8+ $8 Qf8 28. Bxe4 $8) 27. Qxd6+ (27. Bxe4 $2 Qd4 $8 28. Re1 d5 $1 $19) 27... Kg8 $8 28. Qc6 Kf8 $8 29. Qc5+ Kg8 $8 $11) ( 13... Nd7 $1 14. g5 b5 {idem}) 14. g5 $1 Nd7 (14... b4 $2 15. gxf6 $8 bxc3 16. Bxc3 $18) 15. Bd3 (15. a3 b4 $1 16. axb4 Qxb4 17. Rg1 $1 (17. Qh5 $6 Rb8 18. Rd3 {(b3 ...Bb7! for ...Rfc8)} Qxb2+ 19. Kd2 Qb4) 17... Rb8 18. b3 Qa3+ 19. Kb1 $14) (15. h4 b4 16. Ne2 a5 (16... e5 $6 17. Be3 exf4 18. Nxf4) 17. Kb1 Qc7 18. Ng3 $14) 15... b4 $1 (15... Bb7 16. a3 (16. Qh3 Rd8 $2 {(...Nc5!)} 17. Rhg1 $6 {(Nd5!! ...exd5 e5!!)} e5 18. Nd5 Bxd5 $8 19. exd5 g6 20. f5 {(Rde1!)} exd4 21. fxg6 hxg6 22. Bxg6 {(Suetin,A-Jimenez Zerquera,E/Havana 1969)} fxg6 $8 23. Qe6+ Kg7 $8 24. Qxe7+ Kg8 $8 25. Qe6+ {(Rxd4? ...Nf8!)} Kg7 $8 $11) (16. h4 $1 b4 17. Ne2) 16... Nc5 17. h4 $1 Bc6 18. f5 exf5 19. Qxf5 Qc8 20. Qf4 $14) ( 15... e5 $2 {(suggested at the time)} 16. Nd5 $3 Bd8 17. Bc3 $1 (17. Be3 $1 { (for f5!)} exf4 18. Bxf4) 17... Nc5 (17... Bb7 18. h4 $1 Bxd5 19. exd5 b4 20. Qe4 $1 f5 21. Qxb4 $18) (17... a5 18. f5 $3 Bxg5+ 19. Bd2) 18. fxe5 (18. f5 $2 Bxg5+ {with idea ...f6 Ne7+ ...Kf7!}) 18... dxe5 (18... Bxg5+ 19. Kb1 dxe5 20. Rhg1 $1 $18) 19. Qg3 $1 Bc7 20. Rhg1 $1 $18) 16. Nd5 $3 {[#]A "killing move", even if it is far from being a winning one mathematically.} (16. Ne2 e5 17. Be3 exf4 18. Nxf4 Ne5) 16... exd5 $8 (16... Bd8 17. Nf6+ $1 (17. Bxg7 $1 Kxg7 18. Qh5 $1 ) 17... Nxf6 18. gxf6) 17. exd5 $8 f5 $6 {Wrongly considered as "the best defence" by commentators at the time.} (17... g6 $1 {(one can hardly blame Black for having 'missed' this move, when one sees the complexity of its consequences)} 18. Rhe1 $8 {(h4? ...Nc5! or Qh3? ...Re8!)} ( 18. Rde1 $2 {(isn't the Rook more useful on the "h" column ?)} Bd8 $1 19. Qh3 Ne5 $3 (19... Bb6 $4 20. Bxg6 $3 {[#]} fxg6 21. Re7 $8 Nf6 {(...Rf7 Qe6!)} 22. Qh6 $8 Rf7 23. gxf6 {and mate in 3}) (19... Nc5 $4 20. Qh6 $8 f6 21. Bxg6 $1 hxg6 22. gxf6 $18) (19... Nf6 $4 20. Qh6 $8 Nh5 21. Be2 $3 Bb6 22. Bf6 $8 $18) (19... h5 $2 20. gxh6 {(Re6 does not have the same impact because on ...Qb7, Pd5 is pinned, see below; as for Bxg6? it fails as shown below, whatever the location of the Rook, d1 or h1)} Kh7 $8 21. f5 $1 Ne5 $8 22. Bxe5 dxe5 23. fxg6+ fxg6 24. Bxg6+ $3 Kh8 $1 25. Qh5 $1 $14) 20. Qh6 $8 Bb6 $8 ( 20... Nxd3+ $2 21. Kb1 $3 {(cxd3? ...f6!! gxf6 ...Ra7!! because now Re7 is facing with ...Rxe7 then ...Qc7xe7 and on the other hand Bxa7 ...Qc7+!! for ...Bxf6)} Ne5 {(...f6 gxf6 ...Qc7 Re7!!)} 22. fxe5 $8 Ra7 23. e6 $3 fxe6 24. dxe6 $8 { (threatens e7)} Re8 25. Rhf1 $3 $18 {: this time we are happy to have kept the Rook on h1 !}) 21. fxe5 (21. Bxe5 dxe5 22. fxe5 Bf2 $1 23. Re2 Qb6 $1 $19) (21. f5 $2 Bxf5 $1 22. Bxf5 Bxd4 $19 {: the Rook is missing on d1}) 21... Bxd4 $8 22. Re4 Qa7 $1 (22... Bf2 $1) 23. Rh4 f5 $1 24. exf6 Be3+ $8 25. Kb1 Rxf6 $8 26. Re1 Bf5 $3 27. Rxe3 Rf7 $8 28. Re1 Qf2 $8 29. Rc1 Bxd3 30. cxd3 Qd2 $1 $19) 18... Bd8 $1 (18... Re8 $6 19. h4 $1) 19. Qh3 $8 Ne5 $3 {(...Bb6?? Bxg6!! as in the line 1 Rde1 ; or ...f5?? Qh6!!)} (19... h5 $2 20. Re6 $3 {[#]} (20. Bxg6 $2 {(tempting but wrong)} fxg6 $8 {(...Ne5?? Bh7+!!)} 21. Qe6+ Kh7 $8 22. Qe7+ $1 {(elegance sometimes hypnotizes analysts...)} Bxe7 23. Rxe7+ Rf7 $3 {[#](...who forgot this counter-elegance)} 24. Rxf7+ Kg8 25. Rg7+ Kf8 $8 $19) (20. gxh6 $6 Kh7 $8 21. f5 $1 Ne5 $8 22. Bxe5 dxe5 23. fxg6+ fxg6 24. Bxg6+ $8 {as already seen with 18 Rde1}) 20... Ne5 $1 21. fxe5 $8 fxe6 22. Bxg6 $8 Qb7 23. dxe6 $3 {(happy that the Rook is on d1 and not h1 !)} (23. Qxh5 $2 Qg7 $8 24. exd6 e5 $8 25. Bxe5 Bg4 $3 $11) 23... d5 24. Kb1 $1 (24. Qxh5 $2 Bxe6 $1) ( 24. Bxh5 $2 Qe7 $1) (24. Bc5 $1) 24... h4 $1 (24... Qe7 25. Qxh5 $8 Bxe6 26. Bc5 $8 $18) 25. Re1 $3 {[#](this 2nd Rook is visibly jealous of the first: the threat is Bf7+! for a later e5-e6!)} Bb6 26. Bxb6 $8 Qxb6 27. Qxh4 $8 Ra7 $8 28. Bf7+ $8 Raxf7 29. exf7+ Kxf7 30. e6+ $8 Bxe6 $8 31. Qh7+ $8 Ke8 32. g6 $1 Qe3 $1 33. Qh4 $8 Qb6 34. g7 $8 Rg8 35. Qf6 Kd7 36. h4 $16) 20. Qh6 $8 Bb6 $8 (20... Nxd3+ $2 21. Rxd3 $8 {(Kb1? ...Ne5!! for ...Ra7: see above; as for cxd3, it is now acceptable: ...f6 gxf6 ...Ra7! Bxa7! ... Qc7+! Kb1 ...Bxf6! f5!! ...Bxf5 -- ...Qxa7 fxg6! -- Qe3!! which would be met by ...Bxb2!! if Rd1 was on h1, because of ...Qc3+ & ...Bxd3+)} f6 22. gxf6 $1 Qc7 23. Re7 $1 $18) 21. f5 $3 {[#]} (21. fxe5 $2 Bxd4 $8 22. Re4 Bf2 $1 $19) 21... Bxf5 $1 (21... gxf5 $6 22. Bxb6 $8 Ng4 $1 {(...Qxb6? Rxe5!)} 23. Rg1 $1 {(or Bd4!)} Nxh6 $8 24. gxh6+ Kh8 25. Bd4+ $8 f6 {(a Bishop for the Queen !)} 26. Rg7 $1 {(or Rde1! -- for Bxf6+ -- ...Bb7!!=)} b3 {(the threat was Rdg1 for Bxf6+, and ...Bb7 Bxf5 is not going to)} 27. a3 {(Rdg1? ...bxa2 b3 ...Ra7!!)} Be6 $8 28. dxe6 {(Rdg1 ...Qc8!)} d5 $8 29. Kb1 Qf4 $8 30. e7 Rg8 $8 31. Bxf6 Rxg7 $8 32. hxg7+ Kg8 33. cxb3 $14) 22. Bxf5 Re8 $3 {[#](threatens ...Bxd4 then ...Nf3!)} ( 22... Bxd4 23. Rxd4 $11) (22... gxf5 23. Rxe5 $3 dxe5 24. Bxb6 $11) (22... Qa7 $1 23. Bxe5 dxe5 24. Rd3 $1 {(Bd3!)} gxf5 25. Rh3 $8 f6 $8 26. gxf6 $8 f4 $1 27. Rxe5 $8 Rf7 $8 28. Qxf4 $8 {(threatens Qg5+ ...Kh8 Re7! immediately because of ...Rxe7 then ...Be3+ & ...Qd4)} Bd4 $1 29. Re7 $3 Qxe7 $8 30. Qg3+ $8 Rg7 $8 31. fxe7 $8 Rxg3 $8 32. Rxg3+ $8 Kf7 $8 33. d6 Rh8 $1 $17 ) 23. Bxe5 $8 Rxe5 $1 (23... dxe5 $6 24. Be4 $14) 24. Rxe5 $8 dxe5 25. Be4 $1 ( 25. Rd3 $2 e4 $1 $19) 25... Be3+ $1 26. Kb1 Qb5 $1 27. Rd3 (27. Qh3 Bxg5 28. d6 Rd8 $1) 27... Rd8 28. Qh4 Bf4 $17) (17... Bb7 $2 18. Bxh7+ $1 (18. Qh3 $1 g6 19. Qxd7) 18... Kxh7 19. Qh5+ $8 Kg8 20. Bxg7 $1 (20. Rd3 $1) 20... Kxg7 21. Qh6+ $8 Kg8 {(3 figures less ? Bah !)} 22. Rd3 $1 (22. g6 $1) 22... Qc7 23. Rh3 {and mate}) 18. Rde1 {Expresses the opinion that keeping the possibility Rhg1 overrides the monitoring of squares d3 and d4.} (18. gxf6 Nxf6 $8 (18... Bxf6 $2 19. Qe4 $3 {[#](Qh5? ...h6 Qg6 ...Bxd4 only leads to a draw)} g6 20. Rhg1 $1 Rf7 21. Qe8+ $8 Nf8 22. Bxg6 $3 hxg6 23. Rxg6+ $8 Bg7 24. Rdg1 $8 {(Bxg7?? . ..Bf5!!)} Bg4 25. Qxb8 $8 Rxb8 26. R6xg4 Rbb7 27. Kd2 $3 $18) 19. Rhg1 Rf7 $8 20. Rde1 Qb7 $1 21. Bxf6 Rxf6 $8 22. Qe4 $1 g6 23. Qxe7 Qxe7 24. Rxe7 Rxf4 25. Re8+ Rf8 26. Rge1 $14) (18. Rhe1 Bd8 $1 19. Qh5 (19. Qh3 Qc7 $1 {(...Nxc5? Bxg7!! with Rook's takeover on d3)} 20. Bxf5 Rxf5 $1 21. Qxf5 Nf8 22. Qe4 Qf7) 19... Qc7 $1 20. Bxg7 $2 {(incorrect with the Rook on d1)} (20. Kb1 Rf7 21. Qf3) 20... Kxg7 $8 21. Qh6+ Kg8 $8 22. g6 Nf6 $3 {(here Rhg1 would win)} 23. Rg1 Qe7 $1 (23... Re8 $1) 24. Rde1 Ng4 $3 25. gxh7+ Kh8 $8 $19) 18... Rf7 $2 { Gives weight to a future g5-g6.} (18... Bd8 $3 19. Qh5 $8 (19. Bxg7 $2 Kxg7 20. Qh5 Rg8 $3 21. Bxf5 {(Qh6+ ...Kh8!!)} Nf8 $8 22. Be6 Qc7 $17) (19. h4 $2 Qc7 $1 20. h5 Nc5 $1 $17) (19. Qh3 $2 Nc5 $3 20. Bxg7 Nxd3+ $8 21. Kb1 Nf2 $8 $19) 19... Nc5 (19... Qc7 20. Bxg7 $1 Nc5 $8 {(...Kxg7? Qh6+ then g6! and Rhg1!!)} 21. Bxf8 $8 Nxd3+ $8 22. Kb1 Nxe1 23. Rxe1 Qf7 $8 $11) 20. Bxg7 $3 {[#]} Nxd3+ (20... Qc7 21. Bxf8 $8 Nxd3+ $8 {as already seen}) (20... Kxg7 $2 21. Qh6+ $1 Kg8 22. g6 $1 $18) 21. Kb1 $8 (21. cxd3 $2 Qc7+ $1) 21... Qb7 $1 (21... Kxg7 $2 22. Qh6+ Kg8 23. g6 $1 Qc7 24. Rhg1 $1 $18) (21... Nxe1 $2 22. g6 $3 Kxg7 23. Qxh7+ $8 Kf6 24. g7 $1 Rf7 {(...Re8 Qh8!)} 25. g8=N# {Tal}) (21... Nxf4 $2 22. Qh6 $8 Qb7 23. Bxf8 $8 $18) (21... Qc7 $1) 22. Bxf8 $8 Nxe1 $1 (22... Nxf4 $2 23. Qh6 $8 Qf7 24. Bxd6 $8 Nxd5 {(...Ng6 h4!)} 25. Rhg1 $18) (22... Qf7 $1 23. g6 $1 hxg6 $8 24. Rhg1 $8 Nxe1 $8 25. Rxg6+ $1 Kxf8 $8 26. Qh8+ $1 Ke7 27. Rg7 $8 Bd7 $1 $11) 23. Rxe1 Qf7 $8 24. Qxf7+ $8 Kxf7 25. Bxd6 $8 a5 26. a3 $11) 19. h4 $8 $18 {Put finger on wound.} (19. Bxf5 $4 Nf8 $8 (19... Ne5 $2 20. Bxh7+ $3) 20. Be6 Bxe6 21. dxe6 Rf5 $8 22. h4 (22. Qe4 g6 $8) (22. Qg4 Qb5 $3) 22... Ng6 $3 23. Be3 (23. h5 Rxf4 $1) 23... d5 $19) 19... Bb7 $146 (19... Nf8 20. h5 $3 (20. g6 $2 Nxg6 $8) (20. Qg2 $1 Qb7 21. h5 $8) 20... g6 (20... Qc7 21. g6 $1 Rf6 22. h6 $1) 21. hxg6 $1 (21. Reg1 $1 Qc7 22. hxg6 Nxg6 23. Qh5 Nxf4 24. g6 $3) 21... Nxg6 22. Re6 $3 Nf8 23. g6 $1 $18) (19... Qc7 20. g6 $1 ( 20. h5 $1) 20... hxg6 21. h5 $3 g5 22. h6 $8 Nf8 23. hxg7 $8 $18) (19... Nc5 20. g6 $1 (20. h5 $1) 20... hxg6 21. h5 $3 Nxd3+ 22. Qxd3 Qb5 23. Qh3 $18) 20. Bxf5 {Probably winning but not the strongest.} (20. h5 $1 Qf8 (20... Ne5 21. fxe5 Bxg5+ 22. Kb1 dxe5 23. Rxe5 Qf8 24. Rxf5 $18) 21. g6 $1 Rf6 22. gxh7+ $1 Kh8 23. h6 $1 g6 24. Rhg1 $1 Kxh7 25. Bxf6 $1 Qxf6 26. Bxf5 $1 ({or} 26. Rxg6 $1 Kxg6 27. Re6 {(now, yes)} Qxe6 28. Qg3+ $1) ({but, please, not} 26. Re6 $4 Qxe6 $3) 26... Nf8 27. Qh5 $1 Bxd5 28. Rxg6 $1 Nxg6 29. Bxg6+ $8 Kh8 30. Qxd5 $8 $18) (20. g6 $1 hxg6 21. h5 $3 {[#]} g5 (21... Nf8 22. hxg6 Nxg6 23. Qh5 $1 Nh4 24. Rxe7 $1) 22. Bxf5 $3 {(already indicated by Koblenz, Tal's assistant)} (22. h6 $1 g4 23. hxg7 $1) 22... Bf6 {(overestimated move at the time)} (22... Rxf5 23. Rxe7 Ne5 24. h6 $3 {(or Qh3! ...Rf7 h6!! ...Rxe7 hxg7 ...Rxg7 fxe5!! +- Larsen)} Qf8 25. Rxb7 $8 Nxf3 26. hxg7 $8 $18) (22... Nf8 23. Bg6 $1 Rxf4 24. Rxe7 $1) 23. Bxd7 $3 {[#](simple and overwhelming)} (23. Be6 $1 Bxd4 {(...Qf8 fxg5!)} 24. Bxf7+ $1 {(fxg5 ...Qe8! -- threatens ...Qxe6! pinning and unpinning ! -- Qg4 ...Nc5!)} Kxf7 25. Qe4 $8 Qd8 26. Qxd4 $16) 23... Rxd7 (23... Bxd4 24. Be6 $8 Qe8 25. Qd3 $1 Bf6 26. h6 $1 $18) 24. Bxf6 $8 gxf6 25. fxg5 $8 fxg5 26. Rhf1 $1 (26. Qf5 $1 Qd8 27. Rhf1 $1) 26... Qf8 27. Qg4 $1 Rf7 28. Qe6 $1 (28. Rxf7 $1 Qxf7 29. Qxg5+ $8) 28... Rc8 (28... Bc8 29. Qg6+ $8 Qg7 30. Re8+) 29. Qg6+ $1 Qg7 30. Rxf7 $8 $18) 20... Rxf5 (20... Nf8 21. Bxh7+ $3 {[#](this "classical" sacrifice is, in view of the Nf8, out of the ordinary !)} (21. Qe4 $1 Qc7 22. h5 $8 Bc8 23. Be6 $1 $18) (21. h5 $1 Qe8 22. Qe4 $6 Rxf5 $1 23. Qxf5 Qf7 {was suggested by Larsen, but 22 Bg4! is far superior}) 21... Kxh7 (21... Nxh7 22. g6 $8 Qe8 23. Qh5 $1 Nf8 24. gxf7+ $1 Qxf7 25. Rxe7 $3 Qxe7 26. Rg1 $8 g6 27. f5 $3 Qh7 28. Qg5 $1 $18) 22. h5 $3 {[#](not ordinary Qh5+)} (22. Qh5+ $4 Kg8 23. g6 Nxg6 $8 $19) 22... Bxg5 (22... Kg8 23. g6 $1) 23. Qe4+ $8 Kg8 24. fxg5 $8 Qd8 25. g6 $8 Rc7 26. Rhg1 $1 (26. h6 $2 Qg5+ $8) 26... Rc4 27. h6 $1 $18) 21. Rxe7 $8 Ne5 (21... Rf7 22. Rxf7 $8 Kxf7 23. g6+ $1 (23. Re1 $1 Qd8 24. Qe4 $1 Nf8 25. f5 $1) 23... hxg6 24. h5 $3 {[#]} Nf6 (24... Qg8 {(for hxg6+? ... Ke8!)} 25. Qe4 $3) 25. hxg6+ Kxg6 26. Qg2+ Kf7 27. Bxf6 $8 Kxf6 (27... gxf6 { : mate in 3}) 28. Qg5+ $1 Kf7 29. Qf5+ $1 Ke7 30. Qe6+ $1 Kd8 31. Qf7 $1 {and mate follows}) (21... Bxd5 22. Rxg7+ $8 Kf8 23. Qh5 $1 Bxh1 24. Rxd7 $18) 22. Qe4 $8 Qf8 (22... Rf7 23. Rxf7 $8 Nxf7 24. g6 $1 hxg6 25. Qxg6 Qf8 26. Rg1 $8 $18) 23. fxe5 $8 Rf4 $6 (23... Qxe7 24. Qxf5 Bxd5 25. Re1 $1 Re8 (25... Bf7 26. e6 $1) (25... Qf7 26. Qxf7+ $1 Kxf7 27. exd6) 26. b3 $1 Bf7 (26... Qf7 27. Qd3 $1) 27. Qf1 $1 a5 28. Qa6 $18) (23... Rf1+ 24. Rxf1 Qxf1+ 25. Kd2 $18) 24. Qe3 $8 Rf3 (24... Bxd5 25. exd6 $8 Rxd4 (25... Bxh1 26. Qe6+ $1 {(or Rxg7+! ...Qxg7 Bxg7)} Rf7 27. h5 $8 $18) 26. Qxd4 $8 (26. Re1 $2 Qf4 $8 $11) 26... Bxh1 27. b3 $1 Bf3 (27... Re8 28. Qxg7+ $1 {(but not Qe5? ...Bc6!!=)} Qxg7 29. Rxe8+ $8 Qf8 30. d7 $8) (27... Rc8 28. h5 $1) 28. Qc4+ $1 (28. Qxb4 $1) 28... Kh8 29. Rf7 $1 Qxd6 30. Rxf3 $18 {Tal}) (24... Rxd4 25. Rxb7 $1 Rc4 (25... Rxd5 26. Qb3 ) 26. exd6 Qxd6 27. Re1 $18) (24... Qxe7 25. Qxf4 $8 dxe5 26. Bxe5 Bxd5 27. Bd6 $1 $18) (24... Rf1+ 25. Rxf1 Qxf1+ 26. Kd2 $18) (24... dxe5 25. Qxe5 Rxd4 26. Rxb7 Qf4+ (26... Rf4 27. Rxg7+ $1) 27. Qxf4 Rxf4 28. Re1 $18) 25. Qe2 $8 (25. Qe4 $6 Rf4 26. Qe3 $8) 25... Qxe7 (25... Bxd5 26. exd6 $8 Qf4+ 27. Qd2 $18) ( 25... Qf4+ 26. Qd2 Rf1+ 27. Rxf1 Qxf1+ 28. Qd1 Qf4+ 29. Kb1 $8 $18) 26. Qxf3 $8 dxe5 (26... Rf8 27. Qb3) 27. Re1 $8 Rd8 28. Rxe5 Qd6 (28... Qf7 29. Qxf7+ Kxf7 30. Bc5 $1) (28... Bxd5 29. Qe3 $1 Qf8 30. b3 $1 Qf1+ 31. Kb2 Bf7 32. Qe4 $1 ( 32. Qd2 $1) 32... Bg6 33. Qg4 $8 Qf7 34. Bb6 $1 Rd2 35. Rc5 $1 h5 36. Qxb4 $18) 29. Qf4 $1 Rf8 (29... Bxd5 30. Re8+ $1) 30. Qe4 $1 b3 31. axb3 Rf1+ 32. Kd2 Qb4+ 33. c3 Qd6 34. Bc5 $1 (34. b4 $1) 34... Qxc5 35. Re8+ $8 Rf8 36. Qe6+ $8 Kh8 37. Qf7 $1 1-0 [Event "2#"] [Site "?"] [Date "1977.??.??"] [Round "?"] [White "Sushkov, Y."] [Black "1124.48"] [Result "1-0"] [SetUp "1"] [FEN "5N2/1n1p2K1/3P2P1/1p2kp2/1Qpp3R/1Pp1p3/4P2p/B6B w - - 0 1"] [PlyCount "0"] [EventDate "1977.??.??"] [SourceDate "2022.01.01"] 1-0 [Event "2#"] [Site "?"] [Date "1969.??.??"] [Round "?"] [White "Mansfield, C."] [Black "1225.22"] [Result "1-0"] [SetUp "1"] [FEN "2R1Q3/8/3nP3/1N1kP1N1/8/3pp3/6RK/6BB w - - 0 1"] [PlyCount "0"] [EventDate "1969.??.??"] [SourceDate "2022.01.01"] 1-0 [Event "2#"] [Site "?"] [Date "1977.??.??"] [Round "?"] [White "Mansfield, C."] [Black "1452.23"] [Result "1-0"] [SetUp "1"] [FEN "8/2N3bB/4p2p/4Nr1Q/4kpR1/2P5/5P1B/6K1 w - - 0 1"] [PlyCount "0"] [EventDate "1977.??.??"] [SourceDate "2022.01.01"] 1-0 [Event "2#"] [Site "?"] [Date "1972.??.??"] [Round "?"] [White "Stange, M."] [Black "1580.35"] [Result "1-0"] [SetUp "1"] [FEN "4bb2/QB1p4/PR2p3/2k1p3/3p3r/KP2P3/2p2B2/3R4 w - - 0 1"] [PlyCount "0"] [EventDate "1972.??.??"] [SourceDate "2022.01.01"] 1-0 [Event "2#"] [Site "?"] [Date "2017.??.??"] [Round "?"] [White "Mosiaschwili, G."] [Black "4878.35"] [Result "1-0"] [SetUp "1"] [FEN "K2N1Q2/b2P2pr/1pn1N2p/1b2kp1r/3RPpq1/2B3P1/1n6/5R2 w - - 0 1"] [PlyCount "0"] [EventDate "2017.??.??"] [SourceDate "2022.01.01"] 1-0 [Event "2#"] [Site "?"] [Date "1966.??.??"] [Round "?"] [White "Haring, J."] [Black "4558.32"] [Result "1-0"] [SetUp "1"] [FEN "2Q1bR1K/1P4n1/q5p1/3RB1p1/r2Nk1N1/7n/B1PP4/8 w - - 0 1"] [PlyCount "0"] [EventDate "1966.??.??"] [SourceDate "2022.01.01"] {Given at the 2020 English Championship.} -- 1-0 [Event "2#"] [Site "?"] [Date "1965.??.??"] [Round "?"] [White "Richman, J."] [Black "1882.52"] [Result "1-0"] [SetUp "1"] [FEN "3Rb1N1/br6/3PRP2/1P1kB3/r7/p2Pp2B/2Q1P1N1/6K1 w - - 0 1"] [PlyCount "0"] [EventDate "1965.??.??"] [SourceDate "2022.01.01"] 1-0 [Event "2#"] [Site "?"] [Date "1968.??.??"] [Round "?"] [White "Bilous, M."] [Black "1545.65"] [Result "1-0"] [SetUp "1"] [FEN "8/1p1R1R1n/pP2k3/P5pB/Qp2P3/1P1rPN1b/1P1pN3/3K4 w - - 0 1"] [PlyCount "0"] [EventDate "1968.??.??"] [SourceDate "2022.01.01"] 1-0 [Event "2#"] [Site "?"] [Date "2006.??.??"] [Round "?"] [White "Kovacevic, M."] [Black "4728.05"] [Result "1-0"] [SetUp "1"] [FEN "4N1B1/3rpn2/1p5n/1KBk4/2p2Rp1/1p2Q3/3r1Nq1/8 w - - 0 1"] [PlyCount "0"] [EventDate "2006.??.??"] [SourceDate "2022.01.01"] {Given at the Azerbaijan Championship 2018.} -- 1-0 [Event "2#"] [Site "?"] [Date "1971.??.??"] [Round "?"] [White "Mosiaschwili, G."] [Black "1154.14"] [Result "1-0"] [SetUp "1"] [FEN "8/8/3N1pQ1/B1p1k2p/3R4/3bp2P/B1n5/6K1 w - - 0 1"] [PlyCount "0"] [EventDate "1971.??.??"] [SourceDate "2022.01.01"] 1-0 [Event "2#"] [Site "?"] [Date "1995.??.??"] [Round "?"] [White "Shire, D."] [Black "4217.11"] [Result "1-0"] [SetUp "1"] [FEN "8/3Q1n2/2p4n/R7/2q1k3/R2N2P1/5BK1/8 w - - 0 1"] [PlyCount "0"] [EventDate "1995.??.??"] [SourceDate "2022.01.01"] 1-0 [Event "2#"] [Site "?"] [Date "1967.??.??"] [Round "?"] [White "Casa, A."] [Black "1854.22"] [Result "1-0"] [SetUp "1"] [FEN "2r5/3r4/4pbQ1/1N4R1/5Pp1/4B3/1n2kPK1/1B5R w - - 0 1"] [PlyCount "0"] [EventDate "1967.??.??"] [SourceDate "2022.01.01"] 1-0 [Event "3#"] [Site "?"] [Date "1999.??.??"] [Round "?"] [White "Tribowski, M."] [Black "1848.24"] [Result "1-0"] [SetUp "1"] [FEN "2Q1b1N1/r2n1pp1/1p6/4k1NP/1B2p3/2P4K/r2n1R2/1R6 w - - 0 1"] [PlyCount "0"] [EventDate "1999.??.??"] [SourceDate "2022.01.01"] 1-0 [Event "4#"] [Site "?"] [Date "1992.??.??"] [Round "?"] [White "Tribowski, M."] [Black "0352.75"] [Result "1-0"] [SetUp "1"] [FEN "4B3/p2Np3/pB2k1K1/brp1P3/1pP3P1/1P2P3/6PP/5N2 w - - 0 1"] [PlyCount "0"] [EventDate "1992.??.??"] [SourceDate "2022.01.01"] 1-0 [Event "h#3 b) Pb3 on e2"] [Site "?"] [Date "2000.??.??"] [Round "?"] [White "Ivanov, G."] [Black "3764.27"] [Result "1-0"] [SetUp "1"] [FEN "8/3p4/3p4/N1ppk1bq/p1rRb3/1Pr1p2n/2p2P1K/8 b - - 0 1"] [PlyCount "0"] [EventDate "2000.??.??"] [SourceDate "2022.01.01"] 1-0 [Event "h#4,5 2 sol"] [Site "?"] [Date "2018.??.??"] [Round "?"] [White "Rimkus, M."] [Black "3386.03"] [Result "1-0"] [SetUp "1"] [FEN "6nB/4b3/2p1p3/2k5/4b1p1/3q1r1n/6K1/7B w - - 0 1"] [PlyCount "9"] [EventDate "2018.??.??"] [SourceDate "2022.01.01"] 1. Kh2 (1. Bd4+ $1 Kd6 2. Ba7 $1 c5 3. Kh2 Bc6 4. Bxf3 Bd7 5. Bb8# $1) 1... Re3 $1 2. Bf3 Nf6 3. Bxg4 Kd4 4. Bxe6 Bc5 5. Bxf6# $1 1-0 [Event "s#4"] [Site "?"] [Date "1995.??.??"] [Round "?"] [White "Alaikov, V."] [Black "4481.67"] [Result "0-1"] [SetUp "1"] [FEN "4BB2/2R2pP1/1P3P1b/3kpKpq/p5p1/1Ppp3P/N2PbQ2/4r3 w - - 0 1"] [PlyCount "0"] [EventDate "1995.??.??"] [SourceDate "2022.01.01"] 0-1 [Event "s#5"] [Site "?"] [Date "1997.??.??"] [Round "?"] [White "Alaikov, V."] [Black "1858.36"] [Result "0-1"] [SetUp "1"] [FEN "5rnn/N2Pp3/2P1Kppr/2p4B/b1p1kN2/2p3R1/2P5/4BRQ1 w - - 0 1"] [PlyCount "10"] [EventDate "1997.??.??"] [SourceDate "2022.01.01"] 1. Nh3 $1 f5 {(threaten variation)} (1... Bxc2 2. Bf3+ Kd3 3. Bg4+ Ke4 4. Bf5+ gxf5 5. Ng5+ fxg5#) (1... Rb8 2. Ng5+ fxg5 3. Bf3+ Kf4 4. Bg4+ Ke4 5. Bf5+ gxf5#) 2. Re3+ Kd4 3. Nb5+ Bxb5 4. Rxc3+ Ke4 5. Rxc4+ Bxc4# {Given at the Serbian Championship 2005 and French Championship 2018.} 0-1