Some technical problems for this start of the new version of the free Teams, with a succession of 60mn sessions.
The working conditions of the Master having become difficult, a replacement solution for the free Teams is being considered.
The Master, in spite of these technical problems, still gratified us with a high level course as you will be able to note it in the report below.
Good reading to all.
P.S.: the next session is scheduled on may 13
---
Master's words
---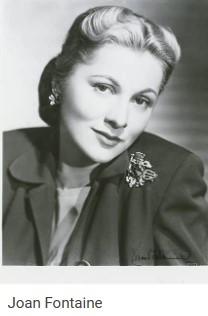 "I hope I die on stage at the age of 105, playing Peter Pan" (Joan de Beauvoir de Havilland, known as Joan Fontaine).
"Hate is holy. It is the indignation of strong and powerful hearts, the militant disdain of those angered by mediocrity and stupidity. To hate is to love, to feel one's soul warm and generous, to live widely in contempt of shameful and silly things... I hate people who are useless and powerless... I hate people who go in herds...". (E. Zola).
"Gaulle, a false great man whose destiny was to help France become small" (a phrase attributed to George VI of England).
"Pedagogism is to the teaching profession what sexology is to love, depressingly useless and stupidly vulgar" (O. Pichon).
"Paris 2024. Bravo ! It is a great step forward that an African city can finally organise the Games".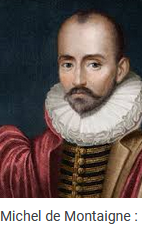 "I hate and flee [Chess], because it is not enough play, and because it frolics too seriously; being ashamed to give it the attention which would suffice for some good thing" (Montaigne).
"Our tiger "swims", which is hardly indicated for the hair of a feline" (A. O'Kelly commenting the 1st of Petrossian-Botvinnik 1963).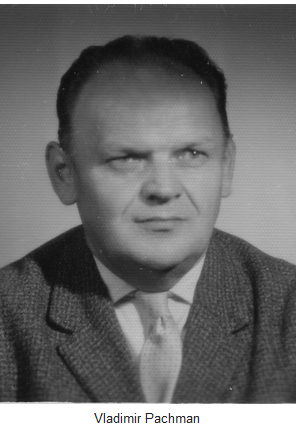 "Why did you sacrifice that pawn? -- Just because he was in my way" (Tal's reply to Botvinnik, whom Tal himself describes as a hooligan).
Two Knights endgames massacred by world-class players. Only in the pawn endgames do you encounter so many mistakes, if not more. A nice rescue from a great Italian study composer and player, braver than your master-bidon, since he was still participating in tournaments at the age of 95! Finally, a Czech study ending with a nice model mate, which had delighted the Parisian clubs 40 years ago.
Exercises: an "echo-chameleon" in the middle of a game, a virtuoso Rook and Knight under the baton of the aforementioned great Italian, a pawn endgame recalling the one studied on April 14, 2009, and a meditation on the soul of Chess figures.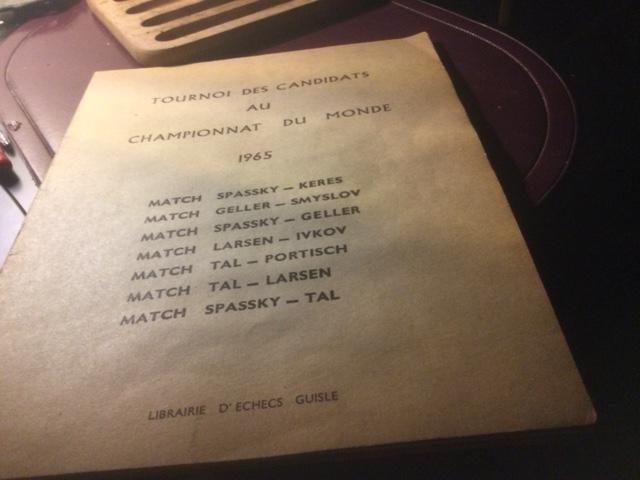 The last game of the 1965 Kérès-Spassky match, where Kérès needs to win and so it gets hot. But before that, another game of Tal's 1966 Christmas simultaneous, of which you have enjoyed a brilliant sample here : february 16 2021 (e-monsite.com) Immerse yourself in the variations, each more fascinating than the last. In particular, compare the consequences of ...g6-g5 at the 20th & 21st moves (wQa6 or a5). And the good becoming bad (and vice versa) in the continuations of the 23rd white and 26th black.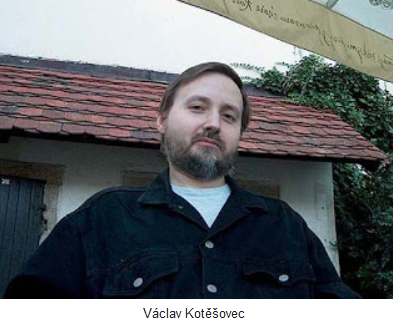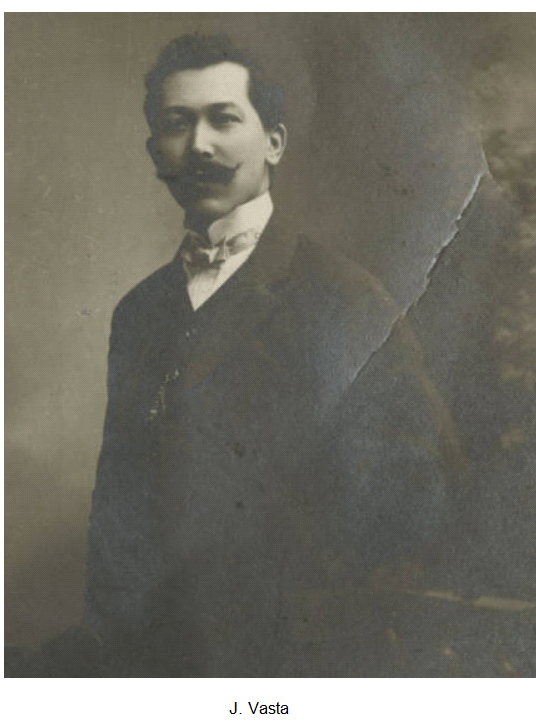 Training: the 2# of numbers 1 (5 trials including 3 "thematic"), 5 (3 trials), 8, 9,10 (6 trials) & 12 (6 trials) took us a little longer. The 3# "Bohemian Sorcerer" not only has the 3 variations required with model mates, but adds 3 more; take your time and enjoy! Another Czech problem with 5 variations and then a Dutch AB-BC-CA cycle. We leave the solution of 7# with you... not allowed to read it!
Helpmates 2#: the second one (with twin) is a bit more difficult. In the 3# helpmate, the Black Queen is very cooperative. Helpmate 8# is very original; it is 82 years old but got a facelift 20 years ago. In selfmates, a new AB-BC-CA cycle, this time Russian. For the "Gamni", I decided to put my natural cruelty on hold.
Have a good meal. See you in a month if God willing.
---
Master's diagrams
[Event "?"] [Site "?"] [Date "1881.??.??"] [Round "?"] [White "Zukertort J, Blackburne JH"] [Black "0001.21"] [Result "1/2-1/2"] [SetUp "1"] [FEN "8/4k2p/8/3N2P1/8/1K4P1/8/8 b - - 0 64"] [PlyCount "28"] [EventDate "1881.??.??"] [SourceDate "2022.01.01"] {EFV 49.} 64... Ke6 65. Ne3 (65. Nf6 $1 Kf5 (65... h6 66. gxh6 $1 {(or Ng4!)} Kxf6 67. g4 $8 Kg6 68. g5 $8) 66. Nxh7 $8 Kg6 67. Nf6 $8 Kxg5 68. Ne4+ $8 Kf5 ( 68... Kg4 69. Kc3) 69. Nf2 $1 $18) 65... Ke5 (65... Kf7 66. Kc4 $1 Kg6 67. Kd4 $1 Kxg5 68. Ke4 $1) 66. Kc3 $1 (66. g6 $1 hxg6 67. Kc4 $1 Ke4 68. Nf1 $8 Kf3 ( 68... Ke5 69. Kc5 Ke4 70. Kd6 $1) 69. Kd4 $1 Kf2 70. Ke5 $1 (70. g4 $6 Kf3 71. Nh2+ $8 Kf4 72. Kd5 $8) 70... Kxf1 71. g4 $1 $18) 66... Ke4 67. Kd2 $1 Kf3 68. g4 $2 {Where would you play the black King ?} (68. Kd3 $3 Kxg3 69. Ke4 $8 Kh4 70. Kf5 $1 Kh5 71. Ng2 $1 h6 72. Nf4+ $8) 68... Kf4 $8 (68... Kg3 $2 69. g6 $1 hxg6 70. Kc3 $1 (70. Ke2 $6 {(compare with the 70th move of the text)} Kf4 71. Kf2 $8 {: see below}) 70... Kf3 71. Kd3 $8 {[#]ZZ} Kf4 72. Kd4 $8 {ZZ} g5 (72... Kf3 73. Ke5 $8 Kxe3 74. g5 $1) 73. Kd5 $8 Kxe3 74. Ke5 $8 $18) (68... Ke4 $2 69. g6 $1 hxg6 70. Ke2 $8 {(it is not a ZZ, White to move would have Ng2!!)} Kf4 71. Kf2 $8 {ZZ} g5 (71... Ke4 72. Ng2 $1) 72. Ke2 $8 Ke4 (72... Kg3 73. Kd3 $8 Kf3 74. Kd4 $8) 73. Nd1 $1 (73. Ng2 $1 Kd4 74. Kf3 $1 Kd3 75. Nf4+ $1) 73... Kf4 74. Nf2 $8 $18 {ZZ}) 69. g6 (69. Ke2 Kxg5 $1 (69... Kg3 $1 70. Kd3 Kf3 $8) 70. Kf3 h5 $11) 69... hxg6 $8 70. Ke2 (70. Kd3 Kf3 $8 {: see text}) 70... Kg3 $3 {[#]ZZ} (70... Ke4 $2 71. Ng2 $8 $18) (70... g5 $2 71. Kd3 $1 (71. Kf2 $1 Ke4 72. Ng2 $1) 71... Kf3 72. Kd4 $8 Kf4 73. Kd5 $8 $18 {as already seen on 68th}) 71. Ke1 Kf3 $8 (71... Kf4 $2 72. Kf2 $8 {ZZ : see 68...Ke4?}) 72. Kd2 Kf4 $1 ( 72... Kf2 $1 73. Kd3 Kf3 $8 {idem}) 73. Kd3 Kf3 $8 {[#]ZZ} 74. Kd4 Kf4 $8 {ZZ} 75. Kd5 Kxe3 $8 76. Ke5 $8 Kf3 $8 {bP is not on g5.} 77. Kf6 $8 (77. g5 $2 Kg4 $8 78. Kf6 Kh5 $8 $19 {: the trebuchet}) 77... Kxg4 $8 78. Kxg6 $8 1/2-1/2 [Event "?"] [Site "?"] [Date "1911.??.??"] [Round "?"] [White "Nimzowitsch A, Rubinstein A"] [Black "0004.66"] [Result "1/2-1/2"] [SetUp "1"] [FEN "6k1/1p2np2/4p1p1/p3P3/3Pp1P1/1P3N2/P4PK1/8 w - - 0 36"] [PlyCount "40"] [EventDate "1911.??.??"] [SourceDate "2022.01.01"] 36. Nd2 Nc6 $8 37. Nxe4 Nxd4 $8 38. f4 b5 $6 (38... Kf8 39. Kf2 (39. Nc5 b5 $8) 39... b6 40. Nd6 g5 $1 (40... Nc6 $1 41. Ke3 {(Nc4 ...b5!! Nd6 ...g5!)} Nb4 $1 {(...g5!)} 42. a4 Nd5+ $8 43. Ke4 Nc3+ $3 {but not ...f6 f5!!}) 41. Nc4 (41. fxg5 Nc6 42. Nc4 b5 $8 43. Nd6 Nxe5 $11) 41... gxf4 42. Nxb6 Kg7 $1 43. Nc4 f6 $1 44. exf6+ Kxf6 45. Nxa5 e5 $1 (45... Kg5 $1) 46. b4 e4 $1 $11) 39. Kf2 a4 $2 (39... Kf8 $8 40. Nc3 g5 $1 41. Ke3 Nc2+ $8 42. Ke4 gxf4) 40. bxa4 $8 bxa4 {In two moves, a great talent has compromised his game. Aren't the knight endgames, along with the pawn endgames, the most dangerous ?} 41. Nc3 $2 ( 41. Ke3 $1 Nc2+ (41... Nc6 42. a3 $1) 42. Kd2 $8 Nb4 (42... Nd4 43. Kc3 $1 Ne2+ 44. Kb4 Nxf4 45. Kxa4 $18) 43. Nf6+ $1 Kf8 44. a3 $8 Nc6 45. Kc3 Ke7 46. Kc4 $1 (46. g5 $1) 46... g5 47. Kc5 $8 Na5 48. Kb5 $18) 41... g5 $2 {The rough play continues.} (41... a3 $8 42. Ke3 $1 (42. g5 $1) 42... Nc2+ 43. Kd3 (43. Kd2 Nb4 $8 44. g5 $1 $16) 43... Ne1+ $8 44. Kd2 $1 (44. Kd4 $2 g5 $1) 44... Ng2 45. Ne2 $8 $16) 42. Ke3 $1 (42. Nxa4 $1 gxf4 43. Nc5 $1 Kg7 44. Nd3 $8 $18) 42... Nc2+ 43. Kd3 $8 Nb4+ (43... Ne1+ 44. Kd2 $1 Nf3+ 45. Ke3 $1 Ne1 46. Nxa4 $18) 44. Kc4 $8 $18 Nxa2 {The best practical chance, this terrible passed pawn could not be tolerated.} (44... Nc2 45. fxg5 $8 a3 46. Nb1 $1 Ne3+ (46... Kg7 47. Kc3 $1) 47. Kb4 $1 (47. Kd4 Nd5 48. Nxa3 $2 Nb4 $8 49. Nb5 Nxa2 $8 50. Kc4 Nc1 51. Nd4 Kg7 $1 $11) 47... Nxg4 48. Nxa3 Nxe5 49. Nc4 $1 Nd7 50. a4 $1 (50. Kb5 $1) 50... e5 51. Nd2 $1 $18) 45. Nxa2 $8 gxf4 46. Nc3 $8 Kg7 47. Ne4 $3 {[#]Double barrage: to the King and the "f" pawn.} (47. Nxa4 $2 Kg6 $1 ( 47... f6 $2 48. Nc3 $1 fxe5 49. Ne4 $18) 48. Nc5 Kg5 $8 $11) 47... Kg6 48. Kb4 $8 f3 49. Kxa4 $8 f2 $1 {Forcing the way and pushing for trouble.} 50. Nxf2 $8 Kg5 {White did not succeed in winning. Will you do better ?} 51. Nd3 $2 (51. Kb4 $1 {(or on b3, b5)} Kf4 (51... f6 52. Ne4+ $1) 52. Nd3+ $3 {[#]} (52. Kc4 $2 Kxe5 $8 53. Kd3 Kf4 $8 54. Ke2 f5 $1 $11) 52... Kxg4 (52... Ke4 53. Kc4 $1) (52... Kg5 53. Kc5 $1 f6 54. Kd6 $1 fxe5 55. Nxe5 $8) 53. Nc5 $8 Kf5 54. Nd7 $8 $18) ( 51. Ne4+ $2 Kf4 $3 52. Nd6 Kxe5 $8 $11) 51... f6 $8 (51... Kxg4 $2 52. Nc5 $8 { as already seen}) 52. exf6 Kxf6 $8 53. Nf2 Kg5 $8 (53... Ke5 $2 54. g5 $1 Kf5 55. Ne4 $1) (53... e5 $2 54. Ne4+ $1) 54. Kb4 e5 $1 (54... Kf4 $1 55. Kc4 e5 $1 56. Kd3 e4+ $8 57. Ke2 e3 $8 $11) 55. Kc4 e4 $1 (55... e4 $1 56. Kd4 Kf4 $8 $11) 1/2-1/2 [Event "?"] [Site "?"] [Date "1948.??.??"] [Round "?"] [White "Paoli, E."] [Black "0013.21"] [Result "1/2-1/2"] [SetUp "1"] [FEN "2B5/3K4/5kP1/1P6/6n1/1p6/8/8 w - - 0 1"] [PlyCount "14"] [EventDate "1948.??.??"] [SourceDate "2022.01.01"] {The b3-pawn is unstoppable, unlike the g6-pawn. Cruel dilemma.} 1. g7 $8 (1. b6 $2 b2 $8 $19) (1. Bb7 $2 Ke5 $1 2. g7 Nf6+ $1) 1... Nh6 $1 (1... Kxg7 2. Kd6 $1 Kf6 3. Be6 $8 b2 4. Ba2 $8 $11) (1... Ne5+ $2 2. Kc7 $8 Kxg7 3. b6 $8 $18) 2. Bb7 $8 (2. b6 $2 b2 $8) 2... Ke5 $1 (2... b2 $2 3. Be4 $8 $18) 3. Bd5 $3 {[#]} Kxd5 (3... b2 $2 4. Ba2 $8 $18) 4. b6 $8 b2 5. b7 $3 {Beware of move order !} (5. g8=Q+ $2 Nxg8 6. b7 b1=R $1 ({simpler} 6... Nf6+ $1 7. Kc7 Nd7 $1 8. Kxd7 b1=Q $8 9. Kc8 {(Kc7 ...Qh7+!)} Kc6 $1) 7. Kc7 Rc1+ $3 {[#]} 8. Kd7 ( 8. Kd8 Ne7 $8) (8. Kb6 Nf6 $8) 8... Nf6+ $8 9. Kd8 Rb1 $8 10. Kc8 Nd7 $8 $19) 5... b1=Q (5... b1=R 6. Kc7 $1 $11) 6. g8=Q+ $8 Nxg8 7. b8=Q $8 Qxb8 {Mirror stalemate.} (7... Qf5+ 8. Kc7 $1 $11) (7... Nf6+ 8. Kc8 $8 (8. Kc7 $2 Qh7+ $8) 8... Qf5+ 9. Kb7 $8 $11) 1/2-1/2 [Event "?"] [Site "?"] [Date "1979.??.??"] [Round "?"] [White "Pachman, V."] [Black "0134.11"] [Result "1-0"] [SetUp "1"] [FEN "8/8/8/1nN3k1/1b6/8/5pPR/3K4 w - - 0 1"] [PlyCount "17"] [EventDate "1979.??.??"] [SourceDate "2022.01.01"] {Could it be mate in 9? Be precise on the 4th.} 1. Ne4+ $8 (1. Ne6+ $2 Kf5 $1 2. Ng7+ Kg6 $1 $11) (1. Ke2 $2 Bxc5 $11) 1... Kf4 (1... Kg4 2. Ke2 $8) (1... Kf5 2. Nxf2 $8) 2. Rh4+ $8 (2. Ke2 $2 Nd4+ $8 3. Kxf2 Kxe4 $8 $11) (2. Nxf2 $2 Kg3 $1 3. Rh5 Nc3+ $8 4. Ke1 Ne4+ $1 (4... Kxg2 $1)) 2... Ke3 3. Nxf2 $8 (3. Ng3 $4 Kd3 $1 4. Rxb4 Nc3+ $8 5. Kc1 Na2+ 6. Kd1 Nxb4 $19) 3... Nc3+ (3... Kxf2 4. Rxb4 $8 Nc3+ 5. Kd2 $8 Nd5 6. Rd4 $1 (6. Rg4 $1) 6... Ne7 7. g4 $1 $18) ( 3... Be7 4. Ng4+ $8 Kf4 (4... Kd3 5. Ne5+) 5. Nf6+ $1 (5. Rh7 $1) 5... Kg3 ( 5... Kg5 6. Rh5+ $8) (5... Ke3 6. Re4+ $1 {or Nd5+!}) 6. Rg4+ $8 Kf2 7. Ne4+ $1 Ke3 8. Ke1 $1 (8. Rg7 $1 Bh4 9. g3 $1) 8... Nd4 9. Kf1 $1 $18) 4. Ke1 $3 {[#]Without fearing the storm.} (4. Kc2 $2 Kxf2 $8 5. Rxb4 Nd5 $8 6. Rd4 Ne3+ $8) 4... Ne4+ (4... Nd5+ 5. Kf1 $8) 5. Kf1 $8 Ng3+ 6. Kg1 $8 Ne2+ (6... Be1 7. Ng4+ $1 { (or on d1)} Kf4 8. Nh6+ $8 Kg5 (8... Ke5 9. Ra4) 9. Rh3 $1 Kf4 10. Nf7 Ba5 ( 10... Kf5 11. Rh8) 11. Rh4+) (6... Bc5 7. Rc4 $1 (7. Rh3 $6 Kf4) (7. Rg4 $1 Bd6 8. Rc4) 7... Ne2+ (7... Bd4 8. Kh2 $1 Nf1+ 9. Kh3 $8) 8. Kf1 $1 Ng3+ 9. Ke1 Bd4 10. Rc8 $18) (6... Be7 7. Rh3 $1 Kf4 (7... Bd6 8. Nh1 $1) 8. Nd3+ $1 Kg4 9. Ne5+ $1) 7. Kh1 $8 (7. Kh2 $2 Bd6+ $8) 7... Be1 $1 {Embarassing pin ?} (7... Ng3+ 8. Kh2 $8 Bd6 (8... Nf1+ 9. Kg1 $1) 9. Nd1+ $1 Ke2 10. Kh3 $1) 8. Rh3+ $3 {[#]Not really.} (8. Ng4+ $2 Kf4 $8 9. Nf2+ Kg5 $8 10. Re4 Ng3+ $8) (8. Nd1+ $2 Kd2 $8) 8... Kxf2 9. Rf3# $1 1-0 [Event "Candidates qf "] [Site "Riga"] [Date "1965.04.23"] [Round "10"] [White "Keres, P."] [Black "Spassky, B."] [Result "0-1"] [ECO "A68"] [PlyCount "70"] [EventDate "1965.04.07"] [EventType "match"] [EventRounds "10"] [EventCountry "URS"] [Source "ChessBase"] [SourceDate "1999.07.01"] 1. d4 Nf6 2. c4 g6 3. Nc3 Bg7 4. e4 d6 5. f4 {The sharpest, but not the most popular.} (5. Nf3) (5. f3) (5. Be2) 5... c5 6. d5 O-O 7. Nf3 e6 8. Be2 exd5 9. cxd5 b5 (9... Re8 10. Nd2 (10. e5 $1 dxe5 {(...Nfd7 Ng5! ...dxe5 f5!)} 11. fxe5 Ng4 12. e6 $1 fxe6 13. d6 $1 Nc6 14. O-O $44 Nd4 {(...Rf8)} 15. Ne4 Nf6 $6 {(...Rf8)} 16. Bg5 $1 $16 {Arencibia Rodriguez,W (2522)-Peredun,A (2306) /Toronto 2003}) 10... c4 $1 (10... a6 11. a4 Ng4 {(...h5?! h3)} 12. Bxg4 Qh4+ 13. g3 Qxg4 14. Qxg4 Bxg4 15. Kf2 Bd4+ 16. Kg2 Nd7 $11 {Pomar Salamanca, A-Szabo,L/Beverwijk 3/116 1967}) 11. O-O (11. Bxc4 Nxe4 {or ...Nbd7 or ...Bg4}) (11. a4 $1 Na6 12. O-O) (11. Bf3 $6 Nbd7 {(...b5)} 12. O-O {(a4 ...Nxe4!)} b5 $1 $17 {Pomar Salamanca,A-Fischer,R/La Habana (ol) 2/114 1966}) 11... b5 $1 12. e5 $1 {(text with two more moves, Nd2 & 0-0 / ...Re8 & ...c4)} dxe5 13. fxe5 Nxd5 {(...Rxe5 a4!)} 14. Nxd5 Qxd5 {(seems -+ but...)} 15. Nxc4 $3 {[#]} Qxd1 (15... Bb7 16. Qxd5 Bxd5 17. Nd6 Rxe5 18. Bxb5 $11) (15... Qc5+ $2 16. Be3 $18) 16. Rxd1 bxc4 17. Bf3 $8 Nd7 18. Bxa8 $8 Nxe5 $8 19. Be4 Nd3 $1 20. Bxd3 $8 Bd4+ 21. Kf1 cxd3 22. Re1 $8 Rd8 $15) (9... Bg4 10. O-O (10. e5 Bxf3 11. Bxf3 dxe5 12. fxe5 Nfd7 13. e6 Ne5 $1 14. exf7+ Rxf7 15. O-O Nbd7 $11 {Knezevic, M-Gligoric,S/Jugoslavija 9/102 1970}) 10... Nbd7 11. Re1 (11. h3 Bxf3 12. Bxf3 Re8 {(...a6)} 13. g4 {(Qc2 ...Qa5 Be3 ...b5 Bosiocic,M (2580)-Saric,I (2651)/ Opatija 2012)} h6 14. h4 h5 $1 15. g5 Ng4 $8 16. Bxg4 hxg4 17. Qxg4 Bd4+ 18. Kh2 Bxc3 19. bxc3 Rxe4 20. Bd2 Qe7 21. Rae1 Nb6 22. f5 $1 Re8 $15 {Ding,L (2714)-Rapport,R (2693)/Biel 2013}) 11... Re8 12. h3 Bxf3 13. Bxf3 Qa5 (13... a6 14. a4 c4 15. Be3 Qa5 16. Qe2 {Lautier,J (2620)-Sutovsky,E (2565)/Tilburg 68/70 1996}) 14. Be3 b5 15. a3 $1 Rac8 (15... Nb6 {72/82}) 16. Kh1 $1 (16. g4 Nb6 17. e5 dxe5 18. fxe5 Rxe5 19. Bxc5 Nc4 $11) (16. Bf2 $1 {(for Bg3)} c4 $6 17. a4 $1 b4 18. Nb5) 16... Nb6 17. Bf2 (17. a4 b4 18. Nb5 $8 Rcd8 19. Bf2 Nc8 $1 {(...a6? Na7!!)} 20. e5 a6 $1 21. Nxd6 $14) 17... Nfd7 18. Qc2 a6 19. Bg4 ( 19. Rad1 Nc4) 19... h5 20. Bxd7 Nxd7 21. e5 $1 dxe5 22. f5 Qb6 $1 23. Rad1 { (Cebalo,M (2453)-Smirin,I (2671)/Solin 77/78 1999)} Qf6 $8 (23... e4 $2 24. Nxe4 $1 gxf5 25. Ng3) 24. Ne4 Qxf5 25. Qe2 c4 26. Nd6 Qf6 $11) 10. e5 $1 {[#]} (10. Bxb5 $6 Nxe4 $1 11. Nxe4 Qa5+ $8 12. Kf2 Qxb5 13. Nxd6 Qb6 14. Nc4 (14. Nxc8 Rxc8 15. Rb1 Nd7 16. Re1 Nf6) 14... Qa6 $1 15. Qe2 Nd7 (15... Bb7 16. Rd1 Nd7) 16. Rd1 Nf6 $15) 10... dxe5 (10... Nfd7 11. Bxb5 (11. Nxb5 dxe5 12. O-O e4 13. Ng5 Nf6 14. Nc3 Re8 $11 {Feldmann,V-Frolov,A/Sibenik/1989 48/(111)}) (11. e6 fxe6 {(...Nb6?! exf7+ ...Rxf7 Nxb5)} 12. dxe6 Nb6 {(...Nf6 f5)} 13. O-O Nc6 14. Ng5 b4 15. Bf3 bxc3 16. Bxc6 cxb2 17. Bxb2 Bxb2 18. e7 Qxe7 19. Qb3+ c4 20. Qxb2 Rb8 $15 {Purgin,N-Frolov,A/Smolensk/1992}) (11. exd6 a6 $1 12. f5 $6 Ne5) 11... dxe5 12. O-O a6 (12... Qb6 13. a4 $1 exf4 14. Bxf4 {(d6 ...Nf6 a5)} a6 15. a5 Qb7 16. Bc4 $1 Qxb2 17. Bd2 $1 {(Ne4!)} Bxc3 18. Rb1 $8 Bd4+ 19. Kh1 $8 Qa3 20. Re1 $1 {(threatens Nxd4 ...cxd4 Bb4)} Bc3 21. Re3 Nf6 22. Bxc3 Ne4 23. Qe1 Nxc3 24. Rxc3 Qxa5 25. Ng5 $1 $40) (12... Bb7 13. Re1 {(f5)} exf4 14. Bxf4 Nf6 15. d6 Nc6 {(Papaioannou,I (2520)-Peng,X (2550)/Rotterdam 1998)} 16. Bc4 $1 Na5 17. Bd5 $14) (12... Ba6 13. a4 $1 Bxb5 14. axb5 exf4 {(...Re8 d6!)} 15. Bxf4 Nb6 16. Bg5 $16) 13. Be2 (13. Bc6 Ra7 14. Re1) 13... Re8 $6 (13... Bb7 14. f5 $1) (13... e4 14. Nxe4 Nf6 $44) 14. Ne4 $1 Qb6 $6 15. Nfd2 $1 exf4 16. Nc4 Qd8 17. Ned6 Rf8 18. Nxc8 (18. Bxf4 Nb6) 18... Qxc8 19. Bxf4 $16 {Stocek,J (2515) -Babula,V (2580)/Plzen 2000}) (10... Ng4 $2 11. h3 $1 Nh6 12. Bxb5 Nf5 13. O-O Qb6 $6 {(Skembris,S (2455)-Vuruna,M (2310)/Vrnjacka Banja 47/(113) 1989)} ( 13... Bb7) 14. a4 $1 Nd7 15. g4 Nd4 16. e6 $1 $18) 11. fxe5 Ng4 $8 (11... Nfd7 $2 12. e6 $1) 12. Bf4 (12. Bg5 Qb6 $1 (12... f6 $2 13. exf6 Bxf6 14. Qd2 { (Bxf6 ...Qxf6 Qd2!)} Re8 {(...Bf5 Nxb5+/- Sosonko,G (2530)-Reshevsky,S (2490)/ Amsterdam 1977)} 15. O-O {(d6)} b4 16. Na4 $16 {Cebalo,M (2511)-Armanda,I (2337)/Bled 1999}) 13. O-O Nd7 (13... h6 14. Bf4 {(Be7)} Nd7 15. Qd2 c4+ 16. Kh1 g5 17. Bg3 Ne3 18. Rfe1 Nf5 $8 19. e6 Nxg3+ 20. hxg3 fxe6 21. dxe6 Qxe6 22. Nxb5 {(Sosonko,G (2535)-Van der Wiel,J/Nijmegen 1979)} Rb8 23. Nd6 Nb6 24. Rad1 $16) (13... c4+ 14. Kh1 Nd7 $1 {(...Nxe5? d6! or ...Nf2+?! Rxf2 then a4!)} 15. a4 {(e6)} Ngxe5 $2 {(...h6!)} 16. Nxe5 Nxe5 17. axb5 $16 {Iljin,T (2494) -Stolpovsky,S (2153)/Alushta 2011}) (13... a6 14. d6 {(Kh1)} Be6 15. Nd5 Bxd5 16. Qxd5 Nd7 $11 {Suleymanli,A (2473)-Pijpers, A (2480) Wijk qualification 2020 }) (13... Nxe5 $2 14. d6 $1 {(Be7?! ...c4+! Kh1 ...Nbd7! Udovcic,M-Vasiukov,E/ Rijeka 1963)} Bb7 15. Nxe5 Bxe5 16. Nd5 $1 Bxd5 17. Qxd5 $16) 14. e6 (14. Kh1) 14... fxe6 15. dxe6 c4+ (15... Qxe6 16. Nxb5 Ba6 {(...Ne3? Qc1! but ...c4 is possible)} 17. Nc7 Qxe2 $8 {(...Bxe2? Nxe6+- Sosonko,G (2530)-Hug,W (2445)/ Geneve 1977 25/142)} 18. Qxd7 Bxb2 19. Rae1 Bd4+ $8 20. Kh1 $8 Qxe1 $8 21. Rxe1 Nf2+ $8 22. Kg1 Nh3+ $8 23. Kh1 $11) 16. Kh1 Qxe6 $8 (16... Ndf6 $2 { (long considered as the best)} 17. e7 $8 Re8 {(Kaidanov,G (2415) -Gleizerov,E (2445)/Smolensk 1986 42/(101))} 18. Ne5 $3 {[#](a4?! ...Bb7!)} Nxe5 { (...Ne3 Bxe3! ...Qxe3 Qd6!!)} 19. Rxf6 $3 Qb7 20. Rd6 $1 $16) 17. Nxb5 Rb8 $8 18. Nbd4 Qe4 $2 (18... Qd5 $1 $11) 19. Rc1 $2 (19. Bxc4+ $1 Kh8 20. Qe1 $1 $16) 19... Rxb2 $2 (19... Nb6 $1) 20. Bxc4+ $8 Kh8 21. Ne6 $8 Nf2+ $8 22. Rxf2 Rxf2 23. Nxf8 (23. Bd5 $1 Qg4 24. Qg1 $8 {(g3?? ...Qh3!)} R2xf3 25. gxf3 $8 Qxg1+ 26. Kxg1 $8 Re8 27. Nxg7 Kxg7 28. Bb3 Re5 29. Bd2 Rc5 30. Bc3+ Kh6 31. Be6 $18) 23... Nxf8 24. Qd5 $2 (24. Qd8 $3 {(threatens Bf6)} Qg4 25. Bf1 $8 Rxf3 26. gxf3 Bb7 27. Bg2 Bxf3 28. Qd2 $16) 24... Qxd5 $8 $11 25. Bxd5 Bd7 $6 (25... Be6 $1 26. Kg1 Rb2) 26. Be3 Rb2 27. h3 $6 (27. Bxa7) 27... Ne6 $6 (27... a5) 28. Rc4 $6 (28. Bc6 $1) 28... Rxa2 29. Re4 Ra1+ 30. Kh2 Nc7 31. Bf7 (31. Re7 Nxd5 $8 32. Rxd7 Nxe3 33. Rd8+ $8 Bf8 34. Rxf8+ Kg7 35. Re8 $1 Ra3 $15) 31... Bc6 $2 ( 31... Bf6 $1) 32. Rc4 $2 (32. Rd4 $3 Bxf3 {(...Bf6 Rd6!!)} 33. Rd8+ $8 {and mate} ) 32... Nd5 $1 33. Bd2 Bb7 $1 34. Rc5 Nb6 $8 (34... Nf6 $2 35. Rb5 $8) 35. Ng5 $2 (35. Bc1) 35... Bd4 $2 (35... Nd7 $1 $17 {: no access on c7}) 36. Bb3 (36. Bc3) 36... Ra3 (36... Rb1) 37. Nf7+ Kg7 38. Bh6+ Kf6 39. Bg5+ Kg7 40. Rc7 Rxb3 41. Rxb7 Ra3 $2 (41... Rc3 $1 $11) 42. Ne5+ $2 (42. Nh6+ $3 {and mate on 3}) 42... Kg8 $8 43. Nc6 Bc5 44. Bf6 Nd5 {1/2-1/2 Tal,M-Saint Bonnet,G/Paris, december 21 1966, simul on 25 chessboards : 16 wins, 1 loss and 8 draws} ) (12. Bxb5 Nxe5 13. O-O Bg4 $1 (13... Qb6 $2 14. Nxe5 Bxe5 15. Bh6 $1 Bg7 16. Bxg7 Kxg7 17. Qf3 Bf5 $6 18. d6 $1 Na6 19. g4 $18 {Alexandrova,O (2430) -Kulicov,O (2420)/Alushta 2002}) (13... Nbd7 14. Bf4 Qb6) 14. Be2 Nbd7 15. Bf4 $6 (15. Nxe5) 15... Bxf3 16. Bxf3 Qb6 $6 (16... c4 $1) 17. Na4 Qb4 18. Be2 Nb6 19. Nxb6 axb6 $11 {Van Scheltinga,T-Durao,J/Dublin 1957}) (12. Nxb5 Nxe5 13. O-O Bb7 14. Bf4 (14. d6 Nbd7 15. Nc7 $6 Rb8 $15 {Romanchuk,V (2482)-Golubev,M (2606)/Chess.com 2019}) 14... Nbd7 15. Nd6 (15. Nc3) 15... Qb6 (15... Nxf3+ 16. Bxf3 Rb8) 16. Nxb7 Qxb7 17. Rb1 Rad8 $11 {Maisuradze,N (2234)-Sanz Losada,V (2050)/Caleta 2018}) (12. O-O Nxe5 (12... a6 $6 13. Bg5 $1 {(d6! for Qd5)} Qb6 14. Kh1 c4 15. d6 $1 $16) 13. Nxe5 (13. Bf4 Nxf3+ 14. Bxf3 b4) 13... Bxe5 14. Bf4 Bxf4 15. Rxf4 b4 16. Ne4 Nd7 $11) 12... Nd7 $1 ({Or} 12... b4 $1 13. Ne4 ( 13. Na4 Nd7 14. e6 $2 Nb6 $1 $17) 13... Nd7 14. e6 $6 (14. O-O Ngxe5 15. Nxe5 Bxe5 16. Bxe5 Nxe5 17. Nf6+ Kg7 $11 18. Qc1 Qd6 $6 19. Qg5 $1) 14... fxe6 $1 15. dxe6 Rxf4 16. Qd5 {(text with ...b4 and Ne4 more : this Knight will be vulnerable)} Bb7 $3 {[#]} (16... Kh8 $1 17. Rd1 $11) 17. Qxb7 Rb8 $1 {(would be impossible with Knight on c3)} 18. Qxd7 $8 (18. Qc6 $2 Nde5 $1 $19) (18. Qd5 $2 Nb6 $1 19. Qxd8+ Rxd8 20. Nxc5 {(Nfd2 ...Ne3!)} Bxb2 $19) 18... Rxe4 $8 19. O-O-O (19. Qf7+ $2 Kh8 20. Rd1 Qf6 $3 $19) 19... Qf6 $8 20. Qf7+ $8 Qxf7 ( 20... Kh8 $17) 21. exf7+ Kf8 $8 $17) 13. e6 $1 {The best move won't be enough not against an implacable defense: the situation of the match means that for White, a draw is a loss.} fxe6 (13... Nb6 14. Bg5 $1 (14. Nxb5 $2 fxe6 15. dxe6 Bxe6 $17 {Djukic,Z (2410)-Leskur,D (2320)/Becici 1993}) 14... Bf6 15. Bxf6 Qxf6 16. Qd2 fxe6 $8 17. d6 Bb7 18. O-O Nc4 $1 19. Bxc4 bxc4 $11) (13... Nde5 14. O-O (14. Nxe5 Nxe5 15. Bxb5 fxe6 $11) (14. Bxb5 $2 {(or Nxb5)} fxe6 $1 15. Nxe5 Bxe5 $1 $17 16. Bxe5 $2 Nxe5 $8 17. Qe2 Qh4+ $8 18. g3 Qd4 $8 19. Rd1 Nf3+ $8) 14... fxe6 15. Nxe5 Nxe5 16. Bxb5 c4 $11) (13... b4 14. exd7 $8 bxc3 15. dxc8=Q Rxc8 16. h3 cxb2 17. Rb1 Nf6 $11) 14. dxe6 Rxf4 $1 (14... Nb6 $6 15. Qxd8 $1 (15. Bd6 $6 Bxe6 $1 16. Bxf8 Qxf8 $17 {for ...Ne3}) 15... Rxd8 16. h3 $1 (16. Ng5 h6 $1) (16. e7 $1 Re8 $8 17. Bd6 $1 a6 18. Bxc5) 16... Nf6 17. Bxb5 Bxe6 $8 18. Bc6 $1 Nbd5 (18... Nc4 19. Bxa8) 19. Nxd5 Nxd5 20. Bg5 $1 Nb4 (20... Bxb2 21. Bxd8 Rxd8 22. Rd1) 21. Bxa8 Rxa8 22. O-O $14) (14... Bb7 $2 15. Bg5 $1 Ndf6 16. Qxd8 Rfxd8 17. Bxb5 $16) 15. Qd5 $8 {The only hope of advantage.} Kh8 (15... Bb7 16. Qxb7 $8 Nb6 $8 (16... Ndf6 $2 17. Rd1 $1 { (for Qf7+ & e7)} Qe8 18. e7 $1 {then Qxa8 +-}) 17. O-O (17. g3 Rf5 18. Bxb5 { (Nh4? ...Rf8!! e7 ...Qd4!!)} Qf6 19. O-O $8 Qxe6 $8 $11) (17. Rd1 Qb8 $11) 17... b4 $1 (17... Qd6) 18. g3 $1 (18. Bb5 $6 {(for e7)} Qb8 $1 19. Qxb8+ $8 Rxb8 20. Na4 Nd5 $1) (18. Na4 $6 Nxa4 19. e7 Qb8 $8 20. Qd5+ Kh8 21. Bb5 Rxf3 $1 22. e8=Q+ Qxe8 23. Bxe8 Rxf1+ 24. Rxf1 Rxe8 $11) 18... Rf5 $8 19. e7 Qc8 $1 {(or on b8)} 20. Qe4 (20. Qxc8+ Rxc8 21. Rad1 $6 {(Na4! ...Nd5!=)} Bf6 $1 22. Nh4 Rxf1+ 23. Rxf1 Bd4+ $1) 20... Nf6 (20... bxc3 21. Rad1 Bd4+ $1 22. Nxd4 Nf6 $8 23. e8=Q+ Qxe8 $8 24. Qxe8+ $8 Rxe8 25. Nxf5 $8 Rxe2 $8 $11) 21. Bc4+ $8 Kh8 22. Be6 $3 {[#]} Qe8 $8 (22... Qc7 $2 23. Nb5 $3 Qxe7 24. Qc6 $8 $16) 23. Qb7 $8 bxc3 $8 24. bxc3 Nbd5 25. Bxf5 gxf5 26. Nh4 Rb8 27. Qxa7 Ra8 28. Qxc5 Nxe7 29. Rae1 Ne4 30. Qc7 $14) (15... Ne3 $4 16. e7+ $8) 16. Qxa8 (16. Rd1 Rb8 $11) (16. exd7 $2 Bxd7 $17) 16... Nb6 $8 17. Qxa7 (17. Qb8 Ne3 $1 (17... Rf8 18. Rd1 Qe7 19. Qd6 Qxe6 $8 20. Qxe6 Bxe6 21. Ng5 Bf5 $8 $14) 18. Rd1 $1 (18. Kf2 $2 Qg5 $1) 18... Qe7 $1 (18... Nxd1 $6 19. Qxf4 Nxc3 20. bxc3 Bxc3+ 21. Kf2 $16) 19. Rd3 $1 (19. Qd6 Bf6 $1) 19... Bxc3+ $1 (19... Qxe6 $6 20. Rd8+ $1 Rf8 21. Rxf8+ Bxf8 22. Qe5+) 20. bxc3 Qxe6 $8 21. Qe5+ (21. Rg1 Ned5 $44) 21... Qxe5 22. Nxe5 Nxg2+ $8 23. Kd2 {: white advantage is insignificant}) (17. Qc6 $6 Ne3 $1 18. Kf2 Ng4+ 19. Ke1 $8 (19. Kg3 $2 Be5 $3) 19... Qe7 $1) 17... Bxe6 $8 { Black-figure activity overcompensates material deficit.} (17... Ne3 $2 18. e7 $3 {[#]} (18. Kf2 $4 Rxf3+ $1 19. Bxf3 Qd4 $8 $19) 18... Nc2+ (18... Qe8 19. Kf2 $1 Ng4+ 20. Kg3 $1) 19. Kf1 $8 Qe8 20. Qxb6 $1 (20. Rc1 $1) 20... Ne3+ ( 20... Qxe7 21. Nd5 $8) (20... Nxa1 21. Qd8 Bd7 22. Nd5) 21. Kf2 $8 (21. Kg1 $2 Qxe7 $8 22. Qb8 Rf8 $8 23. Qxb5 {(Ivic,M (2098)-Ilincic,A (2189)/Vrbas 2015)} Bd7 $1 24. Qd3 {(Qa6 ...Bc8=)} Bf5 25. Qd2 $8 Rd8 $8 26. Qc1 $8 Nc2 $8 $11) 21... Qxe7 22. Rhd1 $1 Bd4 23. Rxd4 $8 cxd4 24. g3 $1 Ng4+ (24... Rf6 25. Qxd4 $18) 25. Ke1 $3 {[#]} (25. Kg2 $2 dxc3 $8 $11) (25. Kf1 $4 Qe3 $8 $19) 25... Rxf3 26. Qxd4+ $8 Kg8 27. Nd5 $1 Qe8 (27... Qe6 28. Nf4 $1) 28. Rc1 $1 Bd7 29. Kd2 $18) 18. O-O $1 (18. Nxb5 $2 Ne3 $1 $19 (18... Rf7 $4 19. Rd1 $8)) (18. Bxb5 $2 Rf7 $1 $19 (18... Ne3 $1)) (18. Rd1 Bd4 $8 19. Nxb5 Bf2+ $1 (19... Ne3 20. Nbxd4 $1 cxd4 $8 21. Kf2 $1 Ng4+ 22. Kg1 Ne3 $1 23. h4 {(Rc1 ...Bc4!} Nxd1 24. Bxd1 $11) 20. Kf1 Nd5 $3 21. Rxd5 $8 Bxd5 $8 {(threatens ...Bc4!)} 22. h3 $8 Bxf3 23. gxf3 $8 {(capture with Bishop gives mate in 2)} Nf6 24. Kxf2 (24. Qc7 Qd2 $1) 24... Ne4+ $3 {[#]} 25. Kf1 $8 (25. Kg2 $2 Qg5+ $8 26. Kf1 Rxf3+ $1 27. Bxf3 Qc1+ $8 {and mate}) (25. Ke1 $2 Qd2+ $8 26. Kf1 Rxf3+ $1 {idem}) 25... Qd2 $1 (25... Qh4 $1) 26. Qa8+ $1 Kg7 27. Qb7+ Kh6 28. Qxe4 $8 Rxe4 29. fxe4 Qf4+ $1 (29... Qxb2 $11) 30. Kg1 (30. Kg2 Qxe4+ 31. Bf3 $8 Qc2+ 32. Kg3 Qxb2 33. a4 $8 c4 $15) 30... Qe3+ 31. Kf1 $8 $11) 18... Ne3 $1 (18... Bd4+ $1 19. Nxd4 (19. Kh1 Bxc3 $1 20. bxc3 Qd6 $1 21. h3 $2 {(Rad1! ...Bd5! Rxd5! =)} Bd5 $1 22. Rad1 $2 { (hxg4 ...Ra4!!)} Rxf3 $3 23. hxg4 Rh3+ $3 {and mate in 3}) 19... Qxd4+ $8 20. Kh1 $8 Rxf1+ $8 21. Rxf1 $8 Nf2+ $8 22. Rxf2 $8 Qxf2 23. Qb8+ (23. h3 Na4 $1) 23... Kg7 $8 24. Qe5+ Kh6 25. Bxb5 Qxb2 $11) (18... Bxc3 $2 19. bxc3 Qd6 {(inoperative with white King on g1)} 20. h3 $1 Bd5 $2 21. Rad1 $8 Rxf3 22. hxg4 $8 $18) 19. Rf2 $6 {It was thought that the error would be on the next move, but it would be here instead. } ({Better} 19. Rad1 $1 Nxd1 (19... Nd7 20. Bxb5 Nxf1 $11 21. Bxd7 $6 Ne3 $1) 20. Rxd1 $8 Bd4+ $8 (20... Bd7 $2 21. Rd6 $1) 21. Kh1 b4 $1 22. Nb5 Bd5 $1 23. Nbxd4 cxd4 24. Nxd4 (24. Rxd4 Rxd4 $8 25. Nxd4 Qc8 $1 {(or ...Bxg2+! for ... Qxd4)} 26. Kg1 Qc1+ 27. Kf2 Qf4+ 28. Nf3 $8 Bxf3 $11) (24. Qa5 Qf6 $1) 24... Rxd4 $1 25. Rxd4 Bxg2+ $8 26. Kxg2 Qxd4 27. Qe7 h5 $11) ({Or} 19. Bxb5 $1 Nxf1 (19... Rf7) 20. Rxf1 Rf7 21. Qa5 Qb8 $44) 19... b4 $1 $17 20. Nb5 {Criticised by commentators of the time. But, as already said, the win is necessary for White, and it is probably not by 20 Nd1 that he is likely to get it. At least the adopted move creates more danger.} (20. Nd1 Nc2 $3 {("forgotten" by them)} (20... Ng4 $2 {(only analyzed move in the report)} 21. Ng5 $3 {[#](at the time was only considered Rf1? but ...Rf7! Qa6 ...Bd4+! with black win)} Rxf2 {(...Qxg5? Qb8+!! ...Bg8 Qxf4 or ...Nxf2? Qxg7+!!)} 22. Nxf2 $8 Qxg5 $8 23. Bxg4 $8 Bxg4 24. Nxg4 Qxg4 25. Qxb6 $16) (20... Nf5 $1 { (for ...Nd4!)} 21. Ng5 Rxf2 $8 22. Nxe6 Rxg2+ $3 23. Kxg2 Qd5+ $8) (20... Ned5 $6 21. a4 $1 bxa3 22. Rxa3) 21. Rc1 $8 (21. Ng5 $2 Qxg5 $8 22. Qb8+ Bg8 $1 $19 {: losing f4 but attacking a1}) 21... Nd4 $1 {(of course c5 is taboo)} 22. Kh1 $8 (22. b3 Bd5 $1 {or ...Re4!}) 22... Nxf3 $1 23. Bxf3 $8 (23. Rxf3 $2 Rxf3 24. gxf3 Qd2 $1 $19) 23... Bd4 $1 24. Qa6 (24. Rd2 $2 Nc4 $1) (24. Re2 $2 Rxf3 $1 25. gxf3 Bd5) (24. Rcc2 Bc4 $1) 24... g5 $3 {[#]} (24... c4 25. Qb5 $1 Qf8 $1 $15) (24... Bxf2 25. Nxf2 Qd2 $1 26. Rf1 Bc4 27. Qxb6 $8 Bxf1 28. Qb8+ $8 Kg7 29. Qe5+ Kh6 30. h3 $44) (24... Qd6 $1 25. Rcc2 Bc4 $1 {(...Rh4 h3 ...g5!)} 26. Rxc4 $8 Nxc4 27. Qxd6 $8 Nxd6 $15) 25. Qe2 (25. Rf1 g4 $1 26. Be2 Rxf1+ $8 27. Bxf1 g3 $3 28. Qe2 Qh4 $1 29. h3 Bd5 $1 30. Qg4 Qxg4 31. hxg4 Bxa2 32. Rc2 Bb3 $1 33. Rd2 Nd5 $19) 25... Qf6 $3 {(for ...g4!)} 26. Rc2 Bxa2 $1 (26... b3 $1 27. axb3 Bxb3 28. Qe8+ Kg7 29. Rce2 g4 $8 30. Qe7+ Qxe7 31. Rxe7+ Kf6 32. Rb7 c4 $8 33. Bxg4 Rxf2 34. Nxf2 Bxf2 35. Rxh7 Na4 $17) 27. h3 Bf7 $1 28. g3 (28. Ne3 Qe6 $1 29. Nd1 Bxf2 30. Qxf2 Nd7 $17) 28... Rxf3 $1 29. Rxf3 Bd5 $8 30. Kg2 Kg7 31. Nf2 (31. b3 Nd7 $1) 31... b3 32. Rc1 (32. Rd2 Nc4 $1) 32... Bxf2 33. Kxf2 Bxf3 $8 34. Qxf3 Qxb2+ $8 35. Qe2 $8 Qxe2+ (35... Qxc1 $6 36. Qe7+ $8) 36. Kxe2 c4 $8 37. Rb1 Kf6 $1 $17) (20. Na4 Nxa4 $1 21. Qxa4 Bxb2 $1 (21... Bd5 22. Re1 $1 Ng4 $2 23. Bc4 $1) (21... Bg8 $1 22. Bb5 Bxb2) 22. Rb1 Bg7 23. Bf1 Bd5 $1 24. Re1 Qe7 $1 $17) 20... Rf7 $1 21. Qa5 {No more or less convincing than the other Queen's move, but keeps a certain pressure.} (21. Qa6 g5 $3 (21... Bd5 $3 22. a3 Ng4 $3 {as on 21 Qa5}) (21... Bxb2 22. Re1 Ng4 $1 23. Rff1 { (Rd1 ...Bd5! Rxd5 ...Qxd5 Qxb6 ...Nxf2)} Bd5 $1 24. Bd3 Qb8 $1 25. Re2 Bg7) 22. h3 (22. Nxg5 $2 Qxg5 23. Qxb6 Rxf2 $8 24. Kxf2 Qxg2+ 25. Ke1 {(Kxe3 : model mate in 2)} Nc2+ 26. Kd1 Qd5+ $1 27. Kxc2 {: mate in 4}) (22. Re1 g4 $8 23. Bd3 $1 Bh6 $3 24. Ne5 Rxf2 $8 25. Kxf2 Qh4+ 26. Ke2 Nxg2 $19) (22. a4 Bc8 $8 { (...g4?? a5!!)} 23. Qa5 Bb7 $1 $17) 22... Bd5 $3 23. a4 $1 g4 $1 24. hxg4 (24. a5 gxf3 25. Qxb6 Qg5 $1) 24... Nxg4 25. a5 Bxf3 $1 (25... Nxf2 $1 26. Qxb6 Nh3+ $8 27. gxh3 Qg8 $1) 26. axb6 Qh4 $8 27. Qc8+ Rf8 $8 28. Qxg4 Qxg4 $8 29. Bxf3 ( 29. Rxf3 Rg8 $1) 29... Qg5 30. b7 Be5 $1 $19) 21... Qb8 $3 {[#]For ...Ng4 & ... Rxf3. BS loves this square for the Queen, see the 4th of same match.} (21... g5 $6 {(much less strong than after 21 Qa6)} 22. Re1 $3 (22. h3 $2 Bd5 $1) (22. a4 $2 g4 $1 {because there is no a4-a5}) 22... g4 $8 23. Bd3 $3 Bh6 $6 {(won with the Queen on a6 but...)} (23... Qxd3 $2 24. Qxb6 $8 Rf6 $8 {(...Bd5 ? Ne5!! for Qd8+!)} 25. Ne5 $1 Qd5 $8 26. Nc7 $1 $16) (23... gxf3 $1 24. Rxe3 Bd5 $8 $15) 24. Nbd4 $3 {[#]} Bd5 (24... cxd4 25. Qe5+ $8) 25. Qxc5 $8 gxf3 26. Nxf3 $8 $11) (21... Bd5 $3 22. a3 (22. h3 Bh6 $1 23. a3 Nxg2 $3 24. Kxg2 Be3 $1 $19) (22. a4 {(idem on Re1)} Ng4 $1 23. Rff1 Qb8 $1 $19) 22... Ng4 $8 23. axb4 (23. Rff1 Qb8 $3 $19) (23. Raf1 Nxf2 24. Rxf2 b3 $1 $19) 23... Nxf2 24. Kxf2 Bxf3 $1 (24... g5 $1) 25. Bxf3 Qd2+ $8 26. Kg1 Re7 $3 27. Kf1 (27. bxc5 Re1+ $8) 27... Qd3+ $8 28. Kg1 Qe3+ $1 29. Kf1 Bxb2 $8 30. Rd1 Nc4 $1 31. Qd8+ Kg7 32. Qd3 Qf4 $1 $19) (21... Bxb2 $6 22. Rb1 $8 Bf6 23. Bf1 Bd5 24. Re1 $15) (21... Ng4 $6 22. Rd1 $8 Bd5 $1 (22... Qb8 $2 23. Rd6 $8 $18) (22... Rd7 23. Rxd7 $8 Bxd7 $8 24. Rf1 Qb8 $1 25. h3 Ne3 $8 26. Rf2 Bxh3 $1 $11) 23. Bc4 $8 Rxf3 $1 (23... Nxf2 $1 24. Rxd5 $8 Nh3+ $1 25. gxh3 $8 Qb8 26. Rd8+ Qxd8 27. Bxf7 Qd1+ 28. Kf2 Qc2+ $8 29. Kg3 Qxb2 30. Qxb6 Be5+ $8 31. Nxe5 Qxe5+ $8 32. Kf2 $11) 24. Rxf3 $8 Qh4 $1 (24... Qb8 $1) 25. Bxd5 $8 Qxh2+ $8 26. Kf1 Qh1+ $8 27. Ke2 Qxg2+ $8 28. Ke1 $8 (28. Kd3 $2 Ne5+ $1 29. Ke3 Bh6+ $1 30. Rf4 Nbc4+ 31. Bxc4 Nxc4+ 32. Kd3 Ne5+ 33. Ke3 Qf3+) 28... Qg1+ 29. Kd2 Qg2+ 30. Ke1 $8 $11) 22. Re1 (22. Bd3 Bd5 $1 (22... Bc4 23. Bxc4 Nbxc4 $17) (22... Ng4 $1 23. Re2 Bh6 $1 24. Rf1 Be3+ $1 {(would be even stronger on 24 Rae1)} 25. Kh1 Bd5 $1 $19) 23. Re1 Ng4 $3 {[#]} ( 23... Nbc4 $6 {: see the line 23 Bd3}) 24. Rfe2 Rf8 $8 25. Be4 (25. Rf1 Nc4 $1 {(...Bh6!)} 26. Qc7 Nxb2 $8 27. Re7 Nxd3 $1 28. Rxg7 Qxc7 $8 29. Rxc7 Ne3 $8 30. Rd7 {(Rb1 ...Bxf3! & ...Rf5!!)} Nf4 $1 31. Nc7 {(Ra1 ...Bc6!)} Bxa2 $19) 25... Bc4 $8 26. Rd2 (26. h3 Rxf3 $3 27. hxg4 {(gxf3 ...Qg3+!!)} Rf8 $3 28. Re3 Nd7 $1 $19) 26... Be5 $3 {[#](...Rxf3?? gxf3+- or ...Bh6?! Rd6!)} 27. Nxe5 (27. h3 Rxf3 $3 28. gxf3 Bd4+ $8 29. Kh1 Qg3 $8) 27... Qxe5 $8 28. g3 Qg5 $3 (28... Nd5 $6 29. Qa6 Qg5 $8) 29. Rc2 Rf1+ $3 30. Rxf1 Qe3+ $8 31. Rff2 Qe1+ $1 32. Kg2 Qxe4+ $1 33. Kg1 Bd5 $1 $19) (22. Bf1 Bd5 $1 23. Re1 Ng4 $1 {below} (23... Nxf1 $1 {: text})) 22... Bd5 $1 {A key move in the black scheme.} (22... Ng4 $1 23. Bf1 $1 (23. Bd3 $6 Nxf2 24. Rxe6 Nxd3 $8) 23... Bd5 $8 (23... Nxf2 $2 24. Rxe6 $8) 24. Rfe2 (24. Rd2 Bf8 $3 {[#](against a future Re8 and also because that ...Bxf3? Nd6!!; less strong ...Bh6?! Rde2! ...Bc6! Nc7! ...Qxc7 Qxc5 ... Nd7!)} 25. h3 Rxf3 $1 26. hxg4 Qg3 $3 27. Re8 Bc6 $8 28. Nd4 {(idea already seen, because Re6 ...Rxf1+! for ...Nc4; or Red8 ...Rf7! for ...Qe3+)} cxd4 29. Qe5+ Qxe5 30. Rxe5 Re3 $1 $19) 24... Rf8 $3 {[#](the Rook is jealous of the Bishop: it occupies the same square, with... the same efficiency; the threat is ...Bxf3 gxf3 ... Nxh2!! for ...Qg3+)} 25. Qa7 (25. Kh1 Bc6 $3 {(for ...Nc4! or ...Rxf3!)} 26. Nc7 {(Qa6 ...Bh6!)} Qxc7 27. Qxc5 Nd7 $8 28. Qg5 Rxf3 $1 $19) 25... Bd4+ $8 26. Kh1 Nf2+ $1 27. Kg1 Qxa7 $8 28. Nxa7 Bxf3 $8 29. gxf3 (29. Rxf2 Bg4 $1) 29... Nd3+ $8 30. Kg2 (30. Kh1 Nxe1 $8) 30... Bxb2 $1 31. Kg3 (31. Re8 Nxe1+ $8) (31. Rb1 Nf4+ $8) 31... Nxe1 $8 32. Rxe1 Ra8 $1 $19) 23. Bf1 (23. h3 Bh6 $1 (23... Bxb2 $1) 24. a3 (24. Nc3 bxc3 $8) 24... Qg3 $1 $19) (23. Bd3 Nbc4 $6 {(move analyzed at the time)} (23... Ng4 $3 {was studied in 22 Bd3}) 24. Bxc4 $1 (24. Qa6 Nxg2 $1 25. Kxg2 Qf4 $8 26. Qc8+ Rf8 27. Qh3 Nd2 $3 {(...Ne5? Be2!)} 28. Be2 Ne4 $1 $17) 24... Nxc4 $8 25. Qa6 $8 $11 (25. Qa4 $2 Bc6 $1) 25... Rf6 $6 26. Qa7 $1 (26. Qa4 Bc6 {(...Rf8)} 27. Qa7 $8 {(for ...Qxb5? Re7!! +- ; remains to choose between ...Qf8 & ...Rf8)} Qf8 $8 {(...Rf8? Ng5!! ...Bxb5 Rxf8+!! ... Qxf8 Ne6!! ...Qg8 Nxg7! ...Qxg7 Qb8+!)} 28. Nc7 {(b3=)} Rxf3 $8 29. Ne6 $2 { (gxf3 ...Bd4!! Ree2!!=)} Rxf2 $8 30. Nxf8 Rxg2+ {with mate}) 26... Qxb5 $8 27. Re7 $8 (27. Ng5 $2 Rxf2 $8 $19) 27... Nd6 $8 (27... Bf8 $2 28. Rxh7+ $1 Kg8 29. Ng5 $3 {for Rh8+}) 28. Rxg7 Nf7 $8 {(Bondarevsky)} 29. Qe7 $1 (29. Rd2 $2 Qc4 $3 $19) 29... Kxg7 $8 30. Qxf6+ $8 Kxf6 $8 31. Nd4+ $8 Ke5 $8 32. Nxb5 $8 Bxa2 $8 33. Rd2 $14) 23... Nxf1 $1 ({Or} 23... Ng4 $1 {transposing in the line 22. ..Ng4!}) 24. Rfxf1 (24. b3 Nxh2 $3 {[#]} 25. Nxh2 Rxf2 $8 26. Kxf2 Qxh2 $8 27. Re8+ Bf8 $8 (27... Bg8 $2 28. Qxb6 $8 $11) 28. Rxf8+ Kg7 $8 29. Rf3 (29. Qxb6 Qxg2+ $8 30. Ke1 Qe4+ $1) 29... Bxf3 30. Kxf3 Qh5+ $1 31. Kf2 Qh4+ $1 32. Kg1 (32. Kf1 Qf6+ $1 33. Kg1 Kh6) 32... Qe1+ $1 33. Kh2 Nd5 $19) 24... Nc4 $8 25. Qa6 $8 (25. Qa4 Bc6 $1 $19) 25... Rf6 $1 {In comparison with the 23 Bd3 line, the Rook is on f1 instead of f2.} (25... Nxb2 $6 26. Qd6 $1 Qxd6 27. Nxd6 Rf8 $15) 26. Qa4 ({However, the win is difficult to demonstrate after} 26. Qa7 $1 Qxb5 $8 27. Re7 $8 (27. Ng5 $2 Rxf1+ $8 28. Rxf1 {(Kxf1 ...h6!)} Bd4+ $1 29. Kh1 Bxg2+ $8 30. Kxg2 Ne3+ $8 31. Kg3 Nxf1+ $8 32. Kh4 {(Kf4 ...Be3+!!)} Bf2+ $8 {(Bondarevsky)} 33. Kh3 {(Kg4 ...h5+!)} Qd3+ $8 34. Kg2 Ne3+ $8 35. Kxf2 Ng4+ $8 36. Kg2 {(Kg1 ...Qe3+)} Qd2+ 37. Kh3 Qxg5 $19) 27... Nd2 $1 (27... Bf8 $1 28. Rd1 $1 {(Ree1? ...Rf7! with domination of white Queen ; and Rxh7+? then Ng5 does not go with wR on f1)} Bg8 $8 29. Ng5 $1 Bxe7 $8 30. Qxe7 Qa6 $8 31. Rd7 $8 Rf1+ $3 {[#]} 32. Kxf1 Nb6+ 33. Ke1 Nxd7 34. Qxd7 Qxa2 35. Qd2 {and White resists}) (27... Nd6 $6 28. Rxg7 $1 Nf7 29. Rd1 Qc4 {(who won with wR on d2)} 30. Rxf7 $1 Bxf7 $8 31. Qe7 $1 $11) 28. Nxd2 Rxf1+ $8 29. Nxf1 Bd4+ $1 30. Ne3 $8 Qe2 $1 31. Qb8+ $8 Bg8 32. Qg3 $8 Qxb2 $1 33. h4 $1 Qxa2 $1 34. h5 $1 b3 $1 35. Kh2 $1 Qa6 $1 (35... Qe2 $1 36. Re5 $1 Qa6 $8 37. Re4 $1) (35... b2 $2 36. hxg6 $8 Bg7 $8 37. gxh7 $1 Bf7 38. Nf5 $1) 36. Re4 $1 {(for Rxd4!)} Qd3 $8 37. Re8 $1 Qb5 $1 (37... b2 $4 38. Qb8 $8) 38. Rb8 $1 Qd7 $1 39. Ng4 $1 (39. h6 $2 g5 $3) 39... Qd5 $1 {(the black mountain b3 seems decisive)} 40. Qf4 $3 {[#]} b2 (40... Qxh5+ 41. Kg3 g5 42. Qf8 $1 Qg6 43. Rxb3 Bg7 $1 44. Qd8 h5 $1 45. Rb6 $8 Qe4 $1 46. Qxg5 $8 Qxg4+ 47. Qxg4 hxg4 48. Kxg4 $11) ( 40... g5 41. Qf8 $8 b2 42. Nh6 $11) 41. Nf6 $8 Qf7 42. Rxg8+ $8 Qxg8 43. Nxg8 b1=Q 44. Nh6 $8 Qg1+ $1 45. Kh3 Qh1+ 46. Kg3 Qe1+ 47. Kh3 Qe6+ 48. Kh2 $8 Kg7 ( 48... Qf6 49. Qxf6+ $8 Bxf6 50. hxg6 $8 Kg7 51. Nf5+ $8 Kxg6 52. Ne3 $8 $11) ( 48... Be5 49. Nf7+ $8 Qxf7 50. Qxe5+) 49. Ng4 $8 gxh5 50. Qg5+ $8 Kf8 (50... Qg6 51. Qe7+ $8 Kg8 52. Ne5 $1 Bxe5+ 53. Qxe5 Qc2 54. Qxh5 $11) 51. Qxh5 $8 c4 52. Kg3 c3 53. Qxh7 $8 Qd6+ $1 54. Kh3 Qc5 $1 $17) 26... Nxb2 $1 (26... Bc6 $2 27. Qa7 $8 {(again, the choice between ...Qf8 & ...Rf8)} Rf8 $8 {(the good and the bad are switched depending on whether wR is on f2 or f1, see the bracket 26 Qa4 in 23 Bd3)} (27... Qxb5 $2 28. Re7 $8 Bf8 29. Rf7 $3 {[#](and not the tempting Rxh7+??)} Rxf7 30. Qxf7 Bg7 {(...Qb8 Qf6+!)} 31. Rd1 $3 Qb6 32. Qxc4 $18) (27... Qf8 $2 28. Nc7 $3 Rxf3 29. Ne6 $3 $18 {(lost with wR on f2)} Rxf1+ 30. Rxf1 $18) 28. Re7 (28. Ng5 {(won with wR on f2)} Rxf1+ $8 29. Rxf1 Qe8 $11) 28... Bxb2 $8 29. Ng5 (29. Qxb8 Rxb8 30. Nc7 Kg8 $11) (29. Rxh7+ $6 Kg8) 29... Rxf1+ $8 30. Kxf1 Qf4+ 31. Kg1 $8 $11) 27. Qc2 (27. Qa5 Rf7 $3 {(for ...Rb7!)} (27... Nd3 $1 {(Bondarevsky)} 28. Re3 c4 $8 29. Nc7 Bg8 $1 {(oR on c6)} 30. Re8 Qb7 $17) (27... Nc4 $2 28. Qc7 $8 {(IB)} Qxb5 $2 29. Qd8+ $8 Bg8 30. Re8 $8 $18) 28. Qa6 (28. Nbd4 Nd3 $8 29. Rd1 Bc4 $1 30. Nc6 Qe8 $19) 28... Bc4 $1 29. Qd6 Rf8 $1 $19) 27... Qxb5 $19 28. Re7 (28. Qxb2 Rxf3 $1) 28... Nd3 29. Qe2 c4 30. Re8+ Rf8 (30... Bg8) 31. Rxf8+ Bxf8 32. Ng5 Bc5+ 33. Kh1 Qd7 34. Qd2 Qe7 35. Nf3 Qe3 {"Spassky outplayed Keres in this match: the two Kérès wins are less the result of a superior play than of what what one can call luck in Chess, i.e. a too optimistic partner for the first game, or the surprise effect for the eighth. On the other hand, Spassky's four wins were all achieved by force of the wrist" (A. O'Kelly de Galway).} 0-1 [Event "2#"] [Site "?"] [Date "1967.??.??"] [Round "?"] [White "Casa, A."] [Black "1887.14"] [Result "1-0"] [SetUp "1"] [FEN "3br3/2p2n2/b1p1R1Q1/5N1P/r2R3p/3B1k1p/7n/2B3K1 w - - 0 1"] [PlyCount "0"] [EventDate "1967.??.??"] [SourceDate "2022.01.01"] 1-0 [Event "2#"] [Site "?"] [Date "1960.??.??"] [Round "?"] [White "Ahues, H."] [Black "1885.06"] [Result "1-0"] [SetUp "1"] [FEN "8/5p2/3p1p1R/bn1Qpk2/1rN1rppK/3R1N2/1B6/1B5b w - - 0 1"] [PlyCount "0"] [EventDate "1960.??.??"] [SourceDate "2022.01.01"] {Given at the open parallel to the Ukrainian Championship 2018 and the France B Championship 2020.} -- 1-0 [Event "2#"] [Site "?"] [Date "1949.??.??"] [Round "?"] [White "Lancia, U."] [Black "3888.22"] [Result "1-0"] [SetUp "1"] [FEN "KN3n2/1Pp5/P2bBBq1/2k1N3/rR5R/p6b/3n1r2/8 w - - 0 1"] [PlyCount "0"] [EventDate "1949.??.??"] [SourceDate "2022.01.01"] 1-0 [Event "2#"] [Site "?"] [Date "1975.??.??"] [Round "?"] [White "Colas, R."] [Black "1258.43"] [Result "1-0"] [SetUp "1"] [FEN "1B3Kn1/Rb1NP1nR/3Pkpp1/1Q4P1/2p1N3/4P3/6B1/8 w - - 0 1"] [PlyCount "0"] [EventDate "1975.??.??"] [SourceDate "2022.01.01"] 1-0 [Event "2#"] [Site "?"] [Date "2005.??.??"] [Round "?"] [White "Janevski, Z."] [Black "1555.14"] [Result "1-0"] [SetUp "1"] [FEN "K3RQ2/8/8/B3p1p1/2PRN1pr/2b1k3/1p6/1B1n2N1 w - - 0 1"] [PlyCount "0"] [EventDate "2005.??.??"] [SourceDate "2022.01.01"] 1-0 [Event "2#"] [Site "?"] [Date "1967.??.??"] [Round "?"] [White "Kaul, K."] [Black "4185.34"] [Result "1-0"] [SetUp "1"] [FEN "B7/2B2P2/8/6p1/qbnpP1p1/R2pNk1b/5P2/2N2QK1 w - - 0 1"] [PlyCount "0"] [EventDate "1967.??.??"] [SourceDate "2022.01.01"] 1-0 [Event "2#"] [Site "?"] [Date "1965.??.??"] [Round "?"] [White "Michel, F & Boyer JP"] [Black "1575.25"] [Result "1-0"] [SetUp "1"] [FEN "8/3RpN2/K2b3r/2pPp3/2nk1NR1/1Q2pP2/3p4/1B3b2 w - - 0 1"] [PlyCount "0"] [EventDate "1965.??.??"] [SourceDate "2022.01.01"] 1-0 [Event "2#"] [Site "?"] [Date "1963.??.??"] [Round "?"] [White "Mansfield, C."] [Black "4278.34"] [Result "1-0"] [SetUp "1"] [FEN "4R3/b1p3p1/4Bp2/1qpRNP1b/4k3/4N1P1/1n2Q1Pn/7K w - - 0 1"] [PlyCount "0"] [EventDate "1963.??.??"] [SourceDate "2022.01.01"] 1-0 [Event "2#"] [Site "?"] [Date "1932.??.??"] [Round "?"] [White "Mansfield, C."] [Black "4253.15"] [Result "1-0"] [SetUp "1"] [FEN "6K1/6B1/R4pk1/2p3pn/8/3R3Q/p1Bp1P2/bq6 w - - 0 1"] [PlyCount "0"] [EventDate "1932.??.??"] [SourceDate "2022.01.01"] 1-0 [Event "2#"] [Site "?"] [Date "1969.??.??"] [Round "?"] [White "Larsen, L."] [Black "1157.22"] [Result "1-0"] [SetUp "1"] [FEN "n4N2/6p1/R2B3b/5pkn/4P3/2Q3P1/6K1/3B4 w - - 0 1"] [PlyCount "0"] [EventDate "1969.??.??"] [SourceDate "2022.01.01"] {Given at the 2018 Swiss Championship.} -- 1-0 [Event "2#"] [Site "?"] [Date "1961.??.??"] [Round "?"] [White "Gulak, L."] [Black "4547.51"] [Result "1-0"] [SetUp "1"] [FEN "3r4/1NQp2B1/2P1P3/1R6/1n2k1P1/q1b4R/3P1P2/3n2K1 w - - 0 1"] [PlyCount "0"] [EventDate "1961.??.??"] [SourceDate "2022.01.01"] 1-0 [Event "2#"] [Site "?"] [Date "1964.??.??"] [Round "?"] [White "Ellerman, A."] [Black "0288.45"] [Result "1-0"] [SetUp "1"] [FEN "nn3R2/2p1p3/p5p1/1N1Pk3/1B2N1B1/2p2PP1/bb2P3/3R3K w - - 0 1"] [PlyCount "0"] [EventDate "1964.??.??"] [SourceDate "2022.01.01"] 1-0 [Event "3#"] [Site "?"] [Date "1903.??.??"] [Round "?"] [White "Havel, M."] [Black "1114.13"] [Result "1-0"] [SetUp "1"] [FEN "7Q/8/3R1Bp1/1pk2P2/p1N5/8/n7/K7 w - - 0 1"] [PlyCount "0"] [EventDate "1903.??.??"] [SourceDate "2022.01.01"] 1-0 [Event "3#"] [Site "?"] [Date "1952.??.??"] [Round "?"] [White "Vasta, J."] [Black "1648.08"] [Result "1-0"] [SetUp "1"] [FEN "2KQ2n1/p3p3/p1B5/2kNN3/3p4/bppp4/3rrp2/5n2 w - - 0 1"] [PlyCount "0"] [EventDate "1952.??.??"] [SourceDate "2022.01.01"] {Given at the Dutch Championship 2018. Was only solved by 3 competitors. } -- 1-0 [Event "3#"] [Site "?"] [Date "1965.??.??"] [Round "?"] [White "Visserman, E."] [Black "4875.15"] [Result "1-0"] [SetUp "1"] [FEN "2b5/2qN3Q/2p1r2b/6rp/3Bp3/3kpPpK/nRR1N3/8 w - - 0 1"] [PlyCount "0"] [EventDate "1965.??.??"] [SourceDate "2022.01.01"] 1-0 [Event "7#"] [Site "?"] [Date "2000.??.??"] [Round "?"] [White "Werner, D."] [Black "0858.55"] [Result "1-0"] [SetUp "1"] [FEN "n5N1/p2p2N1/R1pr1p2/1n2rp2/2PpkP2/b2R2PB/2P3P1/4B1K1 w - - 0 1"] [PlyCount "13"] [EventDate "2000.??.??"] [SourceDate "2022.01.01"] 1. Bb4 $1 (1. Bd2 $2 Nb6 $1 (1... Nc3 $1)) (1. Nh5 $2 Ree6 $1 2. Nh6 Rd5 $1 3. Nf7 Be7 $1) 1... Bxb4 (1... Nac7 $2 2. Bxd6 Nd5 3. Bxe5) 2. Nh5 $1 {(3 Ngxf6+)} Ree6 3. Nh6 $1 {(4 Bxf5#)} Rd5 $1 (3... Re5 $2 4. Nf7 $1) 4. Nf7 $3 {(5 Nxf6+)} Be7 5. Ra1 Nc3 (5... Bb4 6. Nxf6+ Rxf6 7. Ng5#) 6. Re1+ Ne2+ 7. Rxe2# {Given at the 2018 Russian championship. Has not been solved by anyone.} 1-0 [Event "h#2 2 sol"] [Site "?"] [Date "2000.??.??"] [Round "?"] [White "Avner, U."] [Black "3787.01"] [Result "1-0"] [SetUp "1"] [FEN "4N1K1/1p6/n1k5/3r3R/2n5/4r3/b3B2b/5qB1 b - - 0 1"] [PlyCount "0"] [EventDate "2000.??.??"] [SourceDate "2022.01.01"] {Given at the 2023 Russian Championship.} -- 1-0 [Event "h#2 b) Pf5 on f7 "] [Site "?"] [Date "2000.??.??"] [Round "?"] [White "Bakker, P."] [Black "0146.11"] [Result "1-0"] [SetUp "1"] [FEN "1KB1n3/2RP4/3b1k2/4np2/8/8/8/8 b - - 0 1"] [PlyCount "0"] [EventDate "2000.??.??"] [SourceDate "2022.01.01"] 1-0 [Event "h#3 b) Nf4 on e2"] [Site "?"] [Date "1972.??.??"] [Round "?"] [White "Anastasov, Lj"] [Black "3116.34"] [Result "1-0"] [SetUp "1"] [FEN "K7/8/3q1p2/2p1BPp1/2pR1n2/2P1k3/2Pn4/8 b - - 0 1"] [PlyCount "0"] [EventDate "1972.??.??"] [SourceDate "2022.01.01"] 1-0 [Event "h#8"] [Site "?"] [Date "1940.??.??"] [Round "?"] [White "Lindner, L."] [Black "0666.26"] [Result "1-0"] [SetUp "1"] [FEN "8/3p4/bn6/3n1p2/2r1rb2/pp2p1p1/2k1P1P1/K7 b - - 0 1"] [PlyCount "0"] [EventDate "1940.??.??"] [SourceDate "2022.01.01"] {2002 Laborczi Z. version.} -- 1-0 [Event "s#3"] [Site "?"] [Date "1990.??.??"] [Round "?"] [White "Rychkov, V."] [Black "4887.16"] [Result "0-1"] [SetUp "1"] [FEN "bB4n1/3R4/5N1p/8/2R1P1Q1/1pp1k1p1/1pn2p2/qrbK1Br1 w - - 0 1"] [PlyCount "0"] [EventDate "1990.??.??"] [SourceDate "2022.01.01"] {Given at the 2018 Belgian Championship.} -- 0-1 [Event "s#5"] [Site "?"] [Date "2013.??.??"] [Round "?"] [White "Gamnitzer, C."] [Black "1865.46"] [Result "0-1"] [SetUp "1"] [FEN "5b2/p3p1P1/rpQ1N3/PP2Np2/5R2/1P2kp2/2p2R2/1br1nK2 w - - 0 1"] [PlyCount "10"] [EventDate "2013.??.??"] [SourceDate "2022.01.01"] 1. Ra4 $1 {(2 Nc4+)} (1. Rc4 $2 Rd1 $1) 1... Ba2 (1... bxa5 2. Ng4+ $1 fxg4 ( 2... Kd3 $2 3. Rd2+ Kxd2 4. Rd4+ Nd3#) 3. Qc5+ Kd3 4. Rd2+ Kxd2 5. Qd4+ Nd3#) ( 1... Bxg7 2. Nc4+ $1 Kd3 3. Nf4+ Kc3 (3... Kd4 4. Qd5+ Kc3 5. Qd3+ Nxd3#) 4. Nd2+ Kb2 5. Nd3+ Nxd3#) 2. Rc4 $3 {(3 Rc3+)} (2. Nc4+ $2 Kd3 3. Nf4+ Kc3 $1 4. Nd2+ Kb2 5. Nd3+ Ka1 $1) 2... Rd1 3. Re4+ $1 fxe4 4. Ng4+ Kd3 5. Qxc2+ Nxc2# 0-1