For this second leeson of 2021, the start on Teams was just as difficult for the Master as it was with the previous one, but once started, despite the cold, the diesel went the distance!
As the audience was made up of regulars, the course was rather confidential but nevertheless lively.
Below is the Master's report written in his castle on the coast.
---
Master's words
---
"The measures taken are similar to those of the Incas: faced with solstices and major climatic disasters, they sacrificed their most beautiful adolescents... These decisions are methodically destroying a large part of the living forces of our society" (J.F. Toussaint).
"All my life I have dreamed of a passionate and yet honest enemy. Unfortunately, I have only met enemies of whom I was ashamed" (E. M. Cioran). On the subject of EMC, it must be acknowledged that the french people are particularly good at the "forcible nostalgia for servitude" that he denounced.
"The West is controlled by satanic pedophiles" (V. Putin).
"The consumption of baby blood is so popular in Hollywood that it essentially functions as a currency in its own right" (M. Gibson in 2018).
Yep, as my grandmother might have said, there are "conspiracists", because there are conspirators.
"Without art, man is just a womb with legs" (quoted by M. Menant).
"Artistocracy consists, for each individual, in making his life a free and disinterested work of art, above all limitations and parties" (G. de Lacaze-Duthiers).
"You won't get 10 minutes of my time for 'maybes'" (Scorpio, 1973).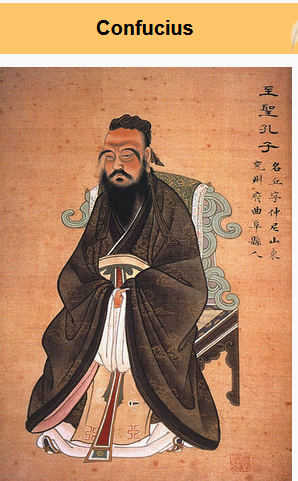 "To avoid war, we must begin by defining the meaning of words". Sentence by Confucius quoted on a forum on 28-02-2009 and taken up by Bruno Gollnisch in January 2021.
"The french people believe they speak French well because they do not speak any foreign language" (Tristan Bernard).
Clarification: when I hear "celleszéceux" or "toutezé[à]tousses", I immediately run away. So if you want to send me a message, please speak French; thank you in advance!
Straight as an "i": an old expression that evoked the admirable health of certain old men. Here, it is a white King who does not deviate from his path, seeming to climb towards the stars. Then an endgame of a "bad" Bishop against a magnificent Knight where a concept from... middle game saves. And the Bishop in turn becomes "magnificent" in defence.
Then a Rook endgame where it is surprising that a position several times winning suddenly turns out to be... losing. Tasty nuances according to the location of the black King and the white "f" and "h" pawns with, of course, ZZ. Finally a study of two world champions. "To take or not to take". Not necessarily Shakespearian but we find the unexpected (and often distrustful) notion of pawn sacrifice in the endgame. A secondary variation leads to a R / B +N + Ph which draws more easily than R / 2B + Ph, see Ciocaltea-Pachman here: http://lecoursdumaitre.e-monsite.com/pages/tools/cb-2009/les-positions-du-13-janvier-janvier-2009.html
For next month: a rather difficult pawn endgame in spite of the thin material (2 against 1). You may be inspired by the demolished study (Sackmann, see after the 4th move) http://lecoursdumaitre.e-monsite.com/pages/tools/cb-2010/les-2.html The 3rd move is the most difficult, in connection with the 4th. And there is still a difficulty in the 6th. A tip: in the introduction, find the right white move in Ke3, Pg4 & h2 / Kd5, Pg5 (J. Kling, 1849). And, for the passionate, a side exercise: Kd3, Pg3 & h3 / Ke5, Pg6, White wins.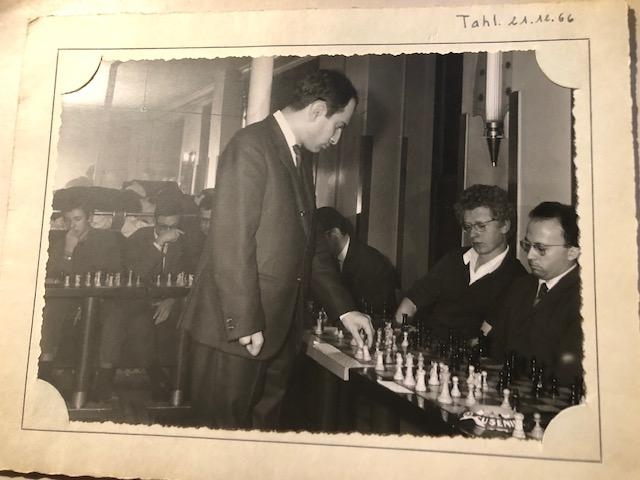 The other two exercises are about promotion, to be favoured, then prevented. First you must avoid perpetual check, play the right 3rd move, which only makes sense if you have seen the 4th. In the other, keep the extra rook, or give it only to good effect.
Your master bucket had the honour to play (simultaneously) and even... not to lose, against the most brilliant world champion of the 20th century. This happened more than half a century ago at the Cercle Caïssa in Paris. Each player is winning at some point in the game. Some say that one should not "analyse blitzes and simultaneous games". This is (obviously) not our opinion.
The opening is the brilliant Kholmov-Bronstein seen here http://lecoursdumaitre.e-monsite.com/pages/cours/cat-2017/9-mai-2017.html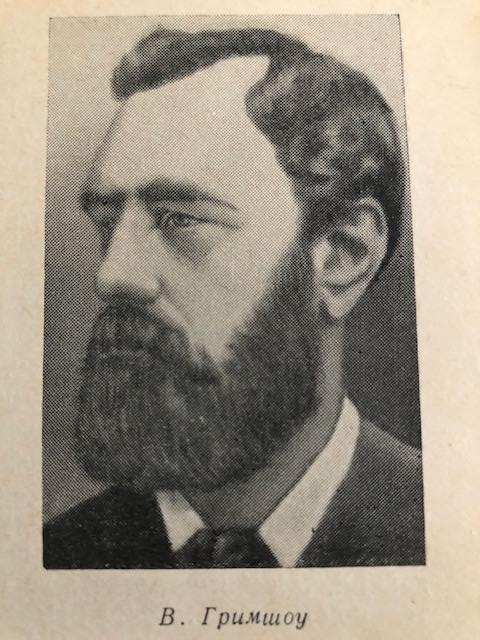 The other game of the day is less complex than the previous ones. A strategic and then tactical lesson, a balanced realisation of the advantage. A one pawn advantage is often compensated by a better King.
Training: a Novotny festival echoing the last lesson, then a Swedish record for the number of tries. The next two, Dutch and French, have a few more, but the rest is quieter. Two 3#, the second (a masterpiece) having been scandalously treated by the "judges". The 19th century 5# illustrates a theme that has become fundamental.
Amusing "corridor matting" in the 2# helpmate (with twin). The 3# helpmate seemed difficult to me. Finally, a selfmate 6# with the solution, which I ask you not to look at too soon.
Have a good time. See you in a month if Deus vult.
Master'e's diagrams
[Event "?"] [Site "?"] [Date "1931.??.??"] [Round "?"] [White "Grigoriev, ND."] [Black "0000.22"] [Result "1/2-1/2"] [SetUp "1"] [FEN "8/8/2p5/6p1/8/3P3P/7K/4k3 w - - 0 1"] [PlyCount "21"] [EventDate "1931.??.??"] [EventType "tourn"] {EFI 281 ; EFI bis 292. The middle ground or 'the two hares'. Brilliant development of an idea (Kf3 / Kc7) by Kling & Horwitz. "The White King will keep the course, without being distracted by the right or the left, until reach the e7-square !" (J. Beasley in "Endgame magic").} 1. Kg3 $8 (1. d4 $2 Kf2 $8 2. Kh1 Ke3 $19) 1... c5 (1... Ke2 2. d4 $3 Ke3 3. Kg4 $8 Kxd4 $8 4. Kxg5 $8 $11 {: Black makes Queen first, but after Kg6! his King forbids a ...Qc3! and of course ...Qc8 (or ...Qh1) is countered by Kg7!=, the bK being out of the zone}) 2. Kf3 $3 {[#]} (2. Kg4 $2 Ke2 $1 3. Kxg5 Kxd3 $8 {(not obstruction of the large diagonal this time)} 4. h4 c4 $8 5. h5 c3 $8 6. h6 c2 $8 7. h7 c1=Q+ $8 8. Kg6 Qc3 $1 $19) 2... Kf1 $1 (2... Kd2 3. Ke4 $8 Ke2 4. Kd5 $8 Kxd3 5. Kxc5 $8 $11) 3. Ke4 $8 {The King has found his column, to which he will remain faithful !} (3. Ke3 $2 Kg2 $8 $19) (3. Kg4 $2 Ke2 $8 $19 { already seen}) 3... Kf2 $1 {If the pawns are captured on the same side, the game is drawn. Otherwise Black wins, hence...} (3... Ke2 4. Kd5 $8 (4. Kf5 $2 Kxd3 $19) 4... Kxd3 5. Kxc5 $8 $11) (3... Kg2 4. Kf5 $8 (4. Kd5 $2 Kxh3 $19) 4... Kxh3 5. Kxg5 $8 $11) 4. Ke5 $3 {[#]Reserving the decision.} (4. Kd5 $2 Kg3 $1 5. Kxc5 Kxh3 $8 6. d4 g4 $8 $19 {: there will be check in g1}) (4. Kf5 $2 Ke3 $8 (4... Ke2 $2 5. Ke4 $8) 5. Kxg5 Kxd3 $8 $19 {as seen before}) 4... Kf3 {Where would you play the White King ?} (4... Ke3 5. Kd5 $1 Kxd3 6. Kxc5 $8 $11) 5. Ke6 $3 {[#]The distance from the white king to each pawn remains equal} Kf4 (5... Kg3 6. Kf5 $1) 6. Ke7 $3 {[#]Straight as an "i", the White King continues unabated. This idea, had it been known to the player leading White, would have allowed a rescue in Yildiz-Danielian 2009.} (6. Kf6 $2 Ke3 $8 $19) (6. Kd5 $2 Kg3 $8 $19) 6... Ke5 (6... Kf5 $6 7. Kd6 $1 Kf4 $8 8. Kxc5 Kg3 $8 $11) (6... Kg3 7. Kf6 $8 Kxh3 8. Kxg5 $8 $11) (6... Ke3 7. Kd6 $8 Kxd3 8. Kxc5 $8 $11) 7. Kd7 $8 (7. Kf7 $2 Kd4 $8 $19 (7... Kd5 $2 8. Ke7 $8)) 7... Kf4 (7... Kd5 8. Kc7 $1 {(or on e7)}) (7... Kd4 8. Kd6 $1 {(or on c6)}) 8. Ke6 $1 {or on e7.} Kf3 9. Ke5 $1 {Or on e7, there again.} Kf2 10. Ke4 $1 Kf1 11. Kf3 1/2-1/2 [Event "?"] [Site "?"] [Date "1978.??.??"] [Round "?"] [White "Gulko B, Romanishin O"] [Black "0013.44"] [Result "1/2-1/2"] [SetUp "1"] [FEN "8/5pp1/5k1p/4p3/4P3/3n1P1P/3B1P2/6K1 w - - 0 38"] [PlyCount "59"] [EventDate "1978.??.??"] {25/341} 38. Kg2 Kg6 (38... Ke6 {(to c4) does not seem sufficient}) 39. Kg3 f5 40. exf5+ (40. Kg2) 40... Kxf5 41. Be3 Ne1 42. Bd2 Nc2 43. Bc1 Nd4 44. Be3 Ne2+ 45. Kg2 h5 46. h4 $6 {Why put a pawn on a black square ?} (46. Bd2 $1 h4 (46... g5 47. Kh1 Nd4 48. Kg2 $8 Ne6 49. Kg3 $11) 47. Kh2 {(waiting quietly)} Nf4 48. Bc3 Ke6 49. Bd2 Kd5 50. Bc1 (50. Bxf4 exf4 51. Kg1 Kd4 52. Kf1 $8 Kd3 53. Ke1 $8 $11) 50... Kd4 51. Ba3 Kd3 52. Bd6 $1 (52. Bc1 $2 Ke2 $8) (52. Bb2 $1) 52... Ng6 53. f4 $3 {[#]} (53. Bc7 $6 Ke2 54. f4 $8 exf4 55. Kg1 $8 f3 56. Bd6 $8 Kd3 57. Bc7) 53... exf4 54. f3 $1 Ke3 55. Kg2 $8 $11) 46... Ke6 47. Bg5 Kd5 48. Be7 Nd4 49. Bd8 Nf5 50. Kf1 $1 Nd4 (50... Kd4 51. Ke2) 51. Kg2 Ne6 52. Be7 Kc4 53. Bd6 Kd4 54. Be7 Kd5 55. Kg3 Nd4 56. Bd8 (56. Ba3 {(for Bb2)} Nf5+ 57. Kh3 e4 {idem}) 56... Nf5+ 57. Kh3 Kd4 58. Bc7 e4 $1 {[#]} 59. fxe4 $1 (59. f4 $2 Kd3) 59... Kxe4 {The Black Knight seems to be triumphing, the Bishop is supposedly "bad", but if a pawn disappears, it becomes good again! Like Tal liked to repeat it, when you sacrifice a pawn, you don't have to worry anymore about defend it !} 60. Kg2 $3 {[#]The rescue is omitted by the appointed commentators : holding the f3-square is more important than a pawn} ({The game continued with with} 60. Bb6 $2 Kf3 $8 $19 61. Bc5 g6 $3 (61... Kf4 $2 62. Kg2 $8 $11) (61... Nh6 $6 62. Bf8 $1 Nf5 $8) 62. Bb6 Nd6 $3 (62... Nh6 $6 63. Kh2 $1 Ng4+ 64. Kg1 $1 Ne5 $1 65. Bd4 Nc4 $1) 63. Kh2 Nc4 $1 (63... Ne4 $6 64. Kg1 Kg4 $6 65. Be3 Kxh4 $2 66. Kg2 $1 Nf6 67. f3 $11) (63... Kg4 $2 64. Kg2 $8 Nf5 65. f3+ $3 {[#]} Kf4 $8 {(...Kxh4? loses after Bd8+ ...g5 Bb6!!)} 66. Kf2 Nxh4 67. Bc7+ $1 Kf5 68. Kg3 $11) 64. Bd4 Nd2 $1 {(the square f3 will be well held, and with the black on g4)} 65. Bb6 (65. Kh3 Ne4) (65. Bc3 Ne4) (65. Be3 Nf1+) 65... Kg4 $1 {[#]} 66. Bd8 (66. Kg2 Nf3 $8) 66... Nf3+ $8 67. Kg2 Nxh4+ 68. Kh2 Nf3+ 69. Kg2 h4 70. Bc7 h3+ 71. Kf1 g5 72. Bd8 Kf5 73. Bc7 g4 74. Bb8 Ke4 75. Bc7 Nd4 76. Bb8 Kf3 77. Bc7 Ne2 78. Bh2 Nc3 79. Bb8 Ne4 80. Kg1 Nxf2 {0-1 Gulko-Romanishin}) 60... Nxh4+ 61. Kg3 $1 {Or on h3.} Nf5+ (61... Nf3 {(White can allow the knight on f3 -- provided the "g" & "h" pawns are not too threatening -- if the Black King is on e4, but not g4 !)} 62. Bd6 $6 ({more simple} 62. Bd8 $1) 62... g5 63. Be7 $3 (63. Bc7 $2 h4+ $8) 63... h4+ 64. Kg4 $8 Ne5+ 65. Kh3 $8 Kf5 {(threatening ...Nf3 then ...g4+)} 66. Bxg5 $3 {[#]} Kxg5 67. f4+ $3 Kxf4 68. Kxh4 $8 $11) 62. Kg2 $8 Nd4 (62... g5 63. f3+ $1 Ke3 64. Bb6+ $1 Ke2 65. Bd8 $8 Nh4+ 66. Kg3 Nxf3 67. Bxg5 $1 ({strangely} 67. Be7 $6 g4 68. Bc5 $3 Kd3 69. Kf4 $8 {save too :} Nd4 70. Bd6 $3 {(Bb6? ...Ne2+!! ou Kg3 .. .Ne6!!)} Ne2+ {(...Ne6+ Kf5!!)} 71. Kg5 $8 g3 72. Bxg3 $1 Nxg3 73. Kh4 $8 $11) 67... Nxg5 68. Kh4 $8 $11) 63. Bd8 $1 (63. Bd6 $2 g5 $8 64. Be7 Kf4 $8 65. Kh3 g4+ $1 {and Kh4 is impossible}) (63. Ba5 $6 {(more risky)} g5 {(threatening ...h4!) } 64. Bd8 $1 {(or Kg3!)} Kf4 65. Kh3 $3 {[#]} Ne6 (65... g4+ 66. Kh4 $8) 66. Be7 $3 Kf5 67. f3 $8 Nf4+ 68. Kh2 $3 {[#]} (68. Kg3 $2 h4+ $8 69. Kh2 Nd3 $8 70. Kg2 {(Bd6 . ..Ne1)} Kf4 $8 71. Bd6+ Ke3 $8 72. Be7 Ne1+ $8 {(wins with pawn on h4)} 73. Kh3 Kf4 $8 $19) 68... Nd3 (68... h4 69. Bd6) 69. Kg2 $1 (69. Bd6 $1) 69... Kf4 70. Bd6+ $8 Ke3 71. Be7 $1 (71. Kg3 $1) 71... Ne1+ 72. Kg3 $8 Nxf3 (72... h4+ 73. Kg4 $8) 73. Bxg5+ $8 Nxg5 74. Kh4 $11) 63... Kf4 {Would win with the bP on g6, with the f3 square locked.} (63... g6 64. Kg3 Nf5+ 65. Kg2 $8 Kf4 66. f3 $1 Nd4 67. Bc7+ $8 Ke3 68. Bb6 $1 (68. Kg3 $6 {also draws but is not to be recommended!}) 68... Kd3 69. Kg3 $11) 64. Bc7+ $1 (64. Kh3 $1 Ne6 (64... Nf3 65. Bc7+ $8) (64... Kf3 65. Kh4 $8) 65. Ba5 $1 Ng5+ 66. Kh4 $8 $11) 64... Kg4 65. Be5 $8 Nf5 66. f3+ $8 Kg5 67. Bc3 1/2-1/2 [Event "?"] [Site "?"] [Date "2000.??.??"] [Round "?"] [White "Skembris S, Iotti P"] [Black "0400.44"] [Result "0-1"] [SetUp "1"] [FEN "4r3/R1p5/1pPp1k1p/8/2PK1P2/8/7P/8 b - - 0 51"] [PlyCount "29"] [EventDate "2000.??.??"] 51... Re7 $2 (51... Rc8 $8 52. Ke4 Kg6 53. h4 h5 54. f5+ Kf6 55. Kf4 Rg8 $3 $11 ) 52. Ra8 $1 Kf5 (52... h5 53. Rf8+ Kg6 54. Rd8 $1 Kf6 55. Kc3 $1) 53. Rf8+ $8 Kg6 (53... Kg4 54. Kc3 $8 h5 55. Kb4 Re4 (55... h4 56. Kb5 $8 Re2 57. Ka6 Rxh2 58. Kb7 Rf2 59. Kxc7 Rxf4 60. Rxf4+ Kxf4 61. Kxb6 $8 h3 62. c7 h2 63. c8=Q h1=Q 64. Qe6 $1 $18) 56. Rf7 $1 (56. Kb5 Rxf4) (56. Rc8 Re7 57. Kb5) 56... Rxf4 57. Rxc7 Rf5 (57... d5 58. Rg7+) 58. Rb7 $1 Rc5 59. Rxb6 h4 60. c7 $8 Rxc7 61. Rxd6 $8 Rb7+ 62. Kc3 $8 Rc7 (62... Kf5 63. Rd5+ $1 Ke6 64. Rh5) 63. Rd4+ $1 Kg5 64. h3 $1 $18) (53... Ke6 {is faced with} 54. f5#) 54. Rd8 $2 (54. Kc3 $3 {(to b7)} Re1 (54... h5 55. Kb4 $1 Rf7 56. Rc8 $1 Kf5 57. Kb5) (54... Re4 55. Rc8 $1 Rxf4 56. Rxc7 Rf5 57. Rd7) 55. Rc8 $1 Rc1+ 56. Kb3 Rb1+ 57. Kc2 Rh1 58. Rxc7 Rxh2+ 59. Kc3 Rh5 60. Rc8 Rc5 61. c7 $8 Kg7 62. Kd4 Kh7 63. f5 $18) 54... Kf6 $8 {In exchange of c7 for f4 (or h2), the Black King will be able to protect d6 and neutralise Pc6.} 55. Kd5 (55. Kc3 Re1 $1 (55... Re4 $1 56. Rd7 Rxf4 57. Rxc7 Rf5 $1 58. Rd7 Ke6 $8) 56. Rc8 Rc1+ 57. Kb3 Rb1+ 58. Kc2 Rh1 59. Rxc7 Rxh2+ $8 60. Kc3 Rh5 $3 {[#]} 61. Rc8 (61. Rd7 Ke6 $1) 61... Rc5 $1 62. c7 Ke7 $1 $11 {: compare with 54 Kc3}) 55... Kf5 $2 (55... Re1 $1 56. Rd7 Rd1+ $8 57. Ke4 Re1+ $8 58. Kf3 (58. Kd4 Re7 $1) 58... Rc1 $1 59. Rxc7 Rxc4 $11) 56. Rd7 $8 $18 Kf6 {White played 57 h3. Did they have better ? After 57 h3 Kf7, what is the best move ?} 57. h3 $6 (57. Rxc7 $3 Rxc7 58. Kxd6 $8 Rg7 (58... Re7 59. c7 $8 Re4 {(...Re6+ Kd7! ...Re7+ Kd8! ou ...Re4 c8Q ...Rd4+ Ke8!!)} 60. c5 $3 {[#]} Re6+ 61. Kd5 $8 Re8 62. cxb6 $8) (58... Rc8 59. c7 $1) 59. c7 $8 Rg8 60. Kd7 $8 Rg7+ 61. Kc6 $8 Rg8 62. Kb7 $8 $18 {wins by just one time} (62. Kxb6 $2 Kf5 $8 $11)) (57. Rxe7 $1 Kxe7 58. f5 $1 (58. Ke4 $1) 58... Kf6 59. Ke4 $8 Kg5 60. h3 $8 {ZZ} Kf6 (60... h5 61. h4+ $8) 61. Kf4 $1 Kg7 62. h4 $1 Kf6 63. Kg4 $8 Kf7 64. Kh5 $8 Kg7 65. f6+ $8 Kxf6 66. Kxh6 $8 $18) (57. f5 $2 Re5+ $8 58. Kd4 Rc5 $1 $11) 57... Kf7 58. Rxc7 $2 {Works if Black's king is on f6, not if he is on f7 !} (58. f5 $3 {(no ...Re5+)} Kf6 (58... Rxd7 59. cxd7 Ke7 60. Kc6) 59. Rxe7 $8 (59. Rxc7 $2 {(works with the duo f4/h2, but not f5/h3)} Rxc7 60. Kxd6 Rg7 $1 61. c7 $8 Rg8 $8 62. Kd7 Kxf5 $1 $11 {looking at c4}) 59... Kxe7 60. Ke4 $8 Kf6 61. Kf4 Ke7 62. h4 Kf7 63. Kg4 Kf6 64. Kh5 $3 Kg7 (64... Kxf5 { (Black to move, ...d5! cxd5 ...Ke5!=)} 65. Kxh6 $8) 65. f6+ $8 {as already seen }) (58. Rxe7+ $2 Kxe7 59. f5 Kf6 $8 60. Ke4 $8 Kg5 $8 {ZZ} 61. h4+ $8 Kf6 $8 62. Kf4 $8 h5 $8 63. Ke4 $8 Kf7 $11) 58... Rxc7 59. Kxd6 $8 Re7 $8 {Compare on the 51st move: the good has become bad and vice versa.} (59... Rc8 $2 60. c7 $8 Re8 61. f5 $3 {ZZ} h5 62. h4 $8 {ZZ} Rg8 (62... Kf6 63. Kd7 $8 Re7+ 64. Kd8 $8) (62... Kf8 63. Kd7 $1 Re7+ 64. Kc6 $8) 63. Kd7 $8 Rg4 64. c5 $3 {[#]} Rd4+ 65. Kc6 $8 Rc4 66. Kxb6 $8 $18) 60. c7 Re8 $2 (60... Re6+ $8 61. Kd5 $8 (61. Kd7 $2 Re4 $3 $19 {: see text}) 61... Re8 $8 62. Kd6 {(the pawn is not on f5, thus)} Re6+ $1 (62... h5 63. h4 Re6+ $8) 63. Kd5 $8 Re8 $8 $11) 61. Kd7 $4 {Not only a failed win, but a suicide !} (61. f5 $3 $18 {is the ZZ seen at the 59th}) 61... Re4 $3 {[#]} 62. c5 (62. c8=N Rd4+ $8 63. Nd6+ Kf6 $19) (62. c8=Q Rd4+ $8 63. Kc6 Rxc4+ $8 64. Kb7 Rxc8 $8 65. Kxc8 b5 $19) 62... Re7+ $8 63. Kd6 Rxc7 $8 64. cxb6 (64. Kxc7 bxc5 $8 $19) 64... Re7 $8 65. Kc6 Ke6 0-1 [Event "?"] [Site "?"] [Date "2012.??.??"] [Round "?"] [White "Didukh, Pervakov Sumbatian"] [Black "0134.24"] [Result "1/2-1/2"] [SetUp "1"] [FEN "6bk/8/R6p/2N1Pp2/5P2/2p3p1/8/2n4K w - - 0 1"] [PlyCount "27"] [EventDate "2012.??.??"] {Blacks have big threats : ...Bd5+, ...c2, ...Ne2.} 1. e6 $8 (1. Ra1 $2 Bd5+ $1 2. Kg1 Ne2+ $8 3. Kf1 Nxf4 $1 $19) (1. Ra8 $2 c2 $1 (1... Ne2 $1) 2. Rc8 Kg7 3. Rc7+ Kg6 $8 4. Rc6+ Kh5 $8 5. e6 Kh4 6. Nd7 Bxe6 7. Rxc2 Nd3 8. Nf6 Nxf4 $19) 1... c2 (1... Ne2 2. Ra2 $8 Nxf4 3. e7 $8 $11) 2. Rc6 $8 (2. Ra1 $2 Ne2 $8 3. Kg2 (3. Nd3 Bxe6 $8) 3... c1=Q $1 4. Rxc1 Nxc1 5. e7 Bf7 $8 6. Nb7 Ne2 7. Nd6 Kg7 8. e8=Q Bxe8 9. Nxe8+ Kg6 $19) 2... Ne2 $1 3. Ne4 $3 {[#]} (3. Nd3 $2 Bxe6 $8 {(threatens mate)} 4. Rxe6 (4. Rc5 Kg7) 4... c1=Q+ $1 (4... g2+ $1 5. Kxg2 Nxf4+ $8 6. Nxf4 c1=Q $8 $19) 5. Nxc1 g2+ $8 6. Kxg2 Nxf4+ 7. Kg3 Nxe6 8. Nd3 Kg7 $19) 3... c1=Q+ (3... Bxe6 4. Rxc2 $8 {: text}) (3... g2+ 4. Kxg2 $8 Nxf4+ 5. Kf1 fxe4 (5... Bxe6 6. Nf2 Bb3 7. Rxh6+) 6. e7 $8 Bf7 7. Rxc2 $8 Kg7 8. Rc8 $1 $11) 4. Rxc1 $8 Bxe6 (4... Nxc1 5. e7 $8 Bf7 6. Nxg3 $8 (6. Nd6 $2 Kg7 $1) 6... Kh7 7. Nxf5 $8 Kg6 8. Nd6 $8 $11) 5. Rc2 $3 (5. Re1 $2 fxe4 $8 6. f5 (6. Rxe2 Bg4 $8 {below}) 6... Bc4 $8 $19) 5... fxe4 {Would you capture this Knight who is offering you his arms ?} 6. f5 $3 {[#]Preferring to have one less pawn in the upcoming pawn endgame !} (6. Rxe2 $2 Bg4 $8 7. Rg2 Bf3 $8 8. Kg1 Bxg2 $8 9. Kxg2 Kg7 $8 10. Kxg3 (10. f5 Kf6 $8 11. Kxg3 Kxf5 $8) 10... Kg6 $1 11. Kg4 h5+ $8 {(text with wPf4 more)} 12. Kh4 Kf5 13. Kg3 h4+ $8 14. Kxh4 Kxf4 $19) 6... Bxf5 (6... g2+ 7. Kxg2 $8 Nf4+ 8. Kg3 $8 Nh5+ 9. Kg4 $1 Bf7 10. Rc6 $1 Kg7 11. Rd6 $1 e3 (11... Nf6+ 12. Kf4 $8 $11) 12. Kf3 $8 e2 13. Kxe2 Ng3+ 14. Kf3 Nxf5 15. Rb6 $11) (6... Nd4 7. fxe6 $8 $11) 7. Rxe2 $8 Bg4 (7... h5 8. Kg2 $1 h4 9. Re1 $8 Kg7 10. Rh1 $8 e3 11. Re1 $1 $11) 8. Rg2 $3 {[#]} Bf3 9. Kg1 Bxg2 10. Kxg2 {Yes; draw without the move with 3 pawns less on different files. The only existing case, it seems, discovered in 1985 (or earlier).} Kg7 11. Kxg3 $8 Kg6 12. Kg4 $8 {[#]ZZ} (12. Kf4 $2 Kh5 $8 $19) 12... h5+ (12... Kf6 13. Kf4 $8 $11) 13. Kf4 $8 {This is why it was imperative to free up this square.} h4 14. Kxe4 $8 1/2-1/2 [Event "Caïssa"] [Site "Paris"] [Date "1966.12.21"] [Round "?"] [White "Tal, M."] [Black "Villeneuve, A."] [Result "1/2-1/2"] [ECO "B99"] [PlyCount "62"] [EventDate "1966.??.??"] [EventType "simul"] [EventCountry "FRA"] 1. e4 c5 2. Nf3 d6 3. d4 cxd4 4. Nxd4 Nf6 5. Nc3 a6 6. Bg5 e6 7. f4 Be7 8. Qf3 Qc7 9. O-O-O Nbd7 10. g4 b5 11. Bxf6 gxf6 {An attempt (already!) to avoid the Great Theory.} ({Normal is} 11... Nxf6 12. g5 Nd7 13. f5 O-O (13... Nc5 14. f6 gxf6 15. gxf6 Bf8 16. Bh3 b4 17. Nd5 exd5 18. exd5 Bxh3 19. Rhe1+ Kd8 20. Nc6+ Kc8 21. Qxh3+ Kb7 22. Nxb4 Qd7 {Ciocaltea,V-Fischer,R/Netanya 1968}) ( 13... Bxg5+ 14. Kb1 $44 O-O 15. fxe6 Nb6 16. Nd5 Nxd5 17. exd5 fxe6 18. Qg4 e5 19. Qxg5 exd4 20. Bd3 g6 21. h4 {(Thf1 : Motylev,A (2705)-Sjugirov,S (2602)/ Rijeka 2010)} Bf5 22. h5 Bxd3 23. cxd3 Rf2) (13... Ne5 14. Qg3 Nc6 15. g6 hxg6 16. fxe6 Nxd4 17. exf7+ Kxf7 18. Rxd4 Be6 {Baghdasaryan,V (2449)-Bacrot,E (2696)/Minsk 2017}) 14. Rg1 (14. h4 b4 15. Nce2 e5 {(Savchenko,B (2609)-Ju Wenjun (2552)/Moscow 2012)} 16. f6 $1) 14... b4 15. Nce2 e5 16. f6 exd4 17. fxe7 Re8 18. Nxd4 Ne5 19. Qf2 g6 {Tutisani,N (2467)-Moussard,J (2601)/Skopje 2019}) 12. f5 $1 {[#]} (12. Kb1 Bb7) 12... Ne5 (12... b4 13. fxe6 $1 bxc3 14. exd7+ Bxd7 15. e5 $1) 13. Qh3 Bd7 $1 {Both opponents (!) are familiar with the classic Kholmov-Bronstein.} (13... O-O 14. g5 (14. Nce2 Kh8 15. Nf4 Rg8 16. fxe6 fxe6 17. Nfxe6 Bxe6 18. Nxe6 Qd7 19. Nd4 {Spassky,B-Donner,J/ Leiden 1970}) (14. Rg1 Kh8 15. Nce2 Rg8 16. Nf4 {(Tg3)} d5 17. fxe6 dxe4 18. Rg3 Bxe6 19. Qxh7+ Kxh7 20. Rh3+ Kg7 $11 {Dimitrov,V (2380)-Lautier,J (2365)/ Adelaide 1988}) 14... b4 $2 (14... fxg5 15. fxe6 fxe6 16. Nxe6 Qd7 17. Nd5 Rf3 $1) 15. gxf6 Bxf6 16. Rg1+ Kh8 17. Qh6 Qe7 18. Nc6 $3 {[#]} Nxc6 19. e5 $3 {Kholmov, R-Bronstein,D/Kiev 1964/URS-ch/}) 14. fxe6 (14. Nce2 {for Nf4}) 14... fxe6 15. g5 (15. Nce2 Ng6) 15... b4 $2 {Decisive insolence !} (15... Qc8 $8 16. gxf6 (16. Qh5+ Ng6 17. h4 b4 18. Nce2) 16... Bxf6 17. Rg1 (17. Qh6 Qd8 18. Rg1 Nf7 19. Qh5 Qb6 20. Nce2 Qc5 $11 {Shavtvaladzé-Dzagnidzé Tbilissi 2000}) 17... Qc5 (17... Ng6 $1 18. e5 $1 Bxe5 $1 19. Be2 Kd8 $1 20. Kb1 Kc7) 18. Be2 $1 Ng6 19. e5 $3 {[#]} (19. Nxe6 Qe5 $1 20. Nc7+ Kd8 21. Qf1 Rf8) 19... Qxe5 (19... Nxe5 $2 20. Ne4 $18) (19... Bxe5 20. Nxe6 $16) 20. Bg4 $16) (15... fxg5 $2 16. Nxe6) 16. gxf6 $1 bxc3 (16... Bxf6 17. Nxe6 Bxe6 18. Qxe6+ Qe7 19. Qxe7+ Bxe7 20. Nd5 $18 ) 17. fxe7 cxb2+ 18. Kb1 $18 Nc4 $6 {Worsening the situation.} (18... Ng6 19. Nxe6 Qc6 20. Ng7+ Kxe7 21. Nf5+ Ke8 22. Qb3 $1 $18) (18... Nf7 19. Nxe6 ( 19. Rg1 $1) (19. e5 $1) 19... Qc8 (19... Bxe6 20. Qxe6 Qxe7 21. Qg4) 20. Ng7+ Kxe7 21. Nf5+ Bxf5 22. exf5 $18) (18... Kxe7 19. Qh4+ (19. Rg1 Nf7 20. Qh4+ Ke8 21. Be2) 19... Ke8 20. Be2 $18) (18... h5 19. Rg1 Ba4 20. Rg7 $18) 19. Bxc4 ( 19. Be2) 19... Qxc4 20. Rhg1 $1 (20. Qh5+ $1 Kxe7 21. Qh4+ $1 Ke8 22. Rhg1 $1 e5 23. Rg7 $1 $18) (20. Qh6 $1 Ba4 21. Qg7 $18) (20. Rhf1 $1 e5 21. Qh6 $18) 20... e5 $8 21. Qh5+ $1 (21. Nf5 $1 Bxf5 $8 22. exf5 (22. Qxf5) 22... Rc8 23. Rg2 $1 $18) 21... Qf7 22. Qh6 $3 {[#]} exd4 23. Rg7 $2 {Seems to end it all, but... } (23. Qxd6 $8 Qxe7 (23... d3 24. Qd4 $1 Rg8 25. Qxd3 $18) 24. Qxd4 $1 (24. Qd5 $1 Rc8 25. Qxd4 Rf8 26. Rg7) 24... O-O-O (24... Rf8 25. Rg7 Rf7 26. Rg8+ Rf8 27. Rxf8+ Kxf8 28. Rf1+ Kg8 29. Qd5+) 25. Rg7 $3 (25. Qc3+ Kb8 26. Rg7 Qxe4 { (...Qe6 slightly better without saving)} 27. Rgxd7 Rxd7 28. Rxd7 $1 Rc8 29. Qg3+ $8 Ka8 30. Qf2 $8) 25... Qe6 26. Qa7 $3 {[#]} Qc6 27. Rd3 $1 Rhf8 28. Rb3 $18) 23... Qf3 $8 $11 {Holding the h5-square and ogling the Queen-side.} 24. Rdg1 (24. Rd3 Qe2 $1 25. Rdg3 Ba4 $1 $11) (24. Rxd4 $2 Qf1+ $8 25. Kxb2 Rb8+ 26. Kc3 (26. Ka3 Qb5 ) 26... Rc8+ 27. Kb2 Qb5+ 28. Kc1 Qc5 $1) 24... Ba4 $3 {[#]The counterattack.} 25. Rg8+ $2 (25. Qxd6 $1 Bxc2+ $8 26. Kxc2 Qc3+ $1 (26... Rc8+ $1 27. Kxb2 $8 Qc3+ 28. Kb1 $11) 27. Kb1 Qd3+ $8 28. Kxb2 Qc3+ 29. Kb1 $11) (25. Qd2 $6 Qc3 26. Qe2 $8 $11) 25... Rxg8 $2 {Lack of self-control.} (25... Kd7 $3 26. e8=Q+ (26. Rxh8 Rxh8 $19) 26... Rxe8 27. Qg7+ (27. Rxh8 Bxc2+ $3 28. Kxc2 {(Rxb2 leads to a mate in 3)} Qf2+ 29. Qd2 Qxd2+ 30. Kxd2 Rxh8 $19) 27... Kc6 $8 (27... Re7 $2 28. Qxh8 $11) 28. Qxd4 (28. Rxh8 Qxe4 $8 29. Qxh7 Bxc2+ $8) 28... Bxc2+ $3 {[#]} (28... Rhxg8 $2 29. Qxa4+ $8 Kc7 {(otherwise, check on d7, a5 or b4)} 30. Qc4+ $8 Kd7 31. Rxg8 $8 $11) (28... Rxe4 $4 29. Qxh8 $8 Bxc2+ 30. Kxb2 $8 Rb4+ 31. Ka1 $8) 29. Kxc2 (29. Kxb2 Rhxg8) 29... Rxe4 $8 (29... Qe2+ $2 30. Kb1 $8 Rhxg8 {(...Rxe4? Qxh8)} 31. Qd5+) 30. R8g3 (30. Qd1 Re2+) (30. Qxh8 Re2+ 31. Kb1 Qd3#) (30. Qc3+ Qxc3+ 31. Kxc3 Rxg8) 30... Qe2+ $1 31. Qd2 Rc4+ $1 32. Rc3 Rxc3+ 33. Kxc3 Qxd2+ 34. Kxd2 Rg8 $1 35. Rf1 Rg2+ 36. Kc3 Rxh2 $19) 26. Rxg8+ Kd7 $8 27. Rxa8 Qd1+ ( 27... Bxc2+ 28. Kxc2 Qxe4+ 29. Kxb2 $11) 28. Kxb2 Qxc2+ 29. Ka3 Qc3+ 30. Kxa4 Qc4+ (30... Qc6+ 31. Kb3 Qxa8 $6 32. Qf8 $1 (32. Qh3+ $1 Kxe7 33. Qxh7+) 32... Qe8 $8 33. Kc4 Qxe7 34. Qxe7+ Kxe7 35. Kxd4 Ke6 $11) 31. Ka3 $8 Qc3+ 1/2-1/2 [Event "Sochi"] [Site "Sochi"] [Date "1986.??.??"] [Round "6"] [White "Gligoric, S."] [Black "Ionescu, C."] [Result "1-0"] [ECO "E52"] [WhiteElo "2520"] [BlackElo "2495"] [PlyCount "105"] [EventDate "1986.09.??"] [EventType "tourn"] [EventRounds "15"] [EventCountry "URS"] [EventCategory "12"] {When this game was played, SG was 63 years old. He may not be at the top of the world level, but the good reflexes remain.} 1. d4 Nf6 2. c4 e6 3. Nf3 b6 4. Nc3 Bb4 5. e3 {The "Rubinstein system", which is supposed to be long term, leaving the advantage of space to Black to, in fine, make the boa constrictor by means of the pair of Bishops and the steamroller of central pawns.} (5. Bg5) 5... Bb7 (5... Ne4) 6. Bd3 O-O (6... Ne4 7. O-O $1 Bxc3 ( 7... Nxc3 8. bxc3 Bxc3 9. Rb1) 8. bxc3 Nxc3 9. Qc2 Bxf3 10. gxf3 Qg5+ 11. Kh1 Qh5 12. Rg1 Qxf3+ 13. Rg2 f5 14. Ba3 $1 Ne4 15. Rf1 {for Be2, f3 activating the phalanx : Keres,P-Spassky,B/Riga 1965}) 7. O-O d5 (7... c5 8. Na4 cxd4 9. exd4 Be7 10. Re1 d6 11. Nc3 Nbd7 {Villeneuve,A (2330)-Spassky,B (2570)/ ch-FRA Angers 1990}) 8. cxd5 (8. a3 Bxc3 (8... Bd6 9. b4 dxc4 10. Bxc4 {Portisch, L-Petrosian,T/Lone Pine/1978}) 9. bxc3 dxc4 10. Bxc4 Nc6 11. Bd3 Na5 12. Re1 Be4 13. Bf1 c5 14. Ne5 Nd7 15. Nc4 Nxc4 16. Bxc4 Qc7 17. Bf1 Rfd8 18. f3 {(the "steamroller' in question)} Bb7 19. e4 {Gligoric,S-Loftsson,J/USA 1972 13-624}) 8... exd5 9. a3 (9. Ne5 Bd6 10. f4 c5 11. Qf3) 9... Bd6 {It is safer to keep this Bishop.} (9... Be7 10. b4 Nbd7 11. Qb3 a6 12. a4 Bd6 { (text after the 12th white move, so with a delay of time)} 13. Rb1 (13. Ba3 ) 13... Re8 14. b5 axb5 15. axb5 Ne4 $1 {[#]} (15... Nf8 16. Bb2 Ng6 17. Ra1 { Rakhmanov,A (2559)-Ghaem Maghami,E (2589)/Abu Dhabi 2009}) 16. Nxd5 $2 (16. h3 ) 16... Ndc5 $1 17. dxc5 Nxc5 18. Qc3 Nxd3 19. Qxd3 Bxd5 20. Qe2 Be4 21. Rb3 Qf6 $17) 10. b4 $1 {"The best strategy" (SG).} Nbd7 (10... a6 $1 11. Qb3 ( 11. Ne5 {(...Cc6 f4 Navara,D (2739)-Neiksans,A (2599)/Minsk 2017)} c5 $1 12. bxc5 bxc5 13. Rb1 Qc7) 11... Qe7 $1 {SG} 12. Rb1 (12. Re1 Nbd7 13. Ra2 b5 {(... h6 Ch4 Radjabov,T (2731)-Jakovenko,D (2733)/Tbilisi 2015)} 14. Rae2 Nb6 15. e4 {Bacrot,E (2694)-Cornette,M (2586)/Saint-Quentin 2015}) (12. Ra2 Nbd7 13. Re2 Rfe8 {(...Tab8 e4 Korobov,A (2700)-Karjakin,S (2762)/Berlin 2015)} 14. Rfe1 Qf8 15. Nd2 {Gozzoli,Y (2561)-Cornette,M (2586)/Saint-Quentin 2015}) (12. b5 Rd8 13. a4 Ne4 {Polugaevsky-Christiansen 1985 39/(712)}) 12... Nbd7 13. a4 Ne4 (13... Rfb8 14. b5 axb5 15. axb5 g6 16. h3 {Wojtaszek,R (2711)-Khairullin, I (2634)/Aix-les-Bains 2011}) (13... c6 14. a5 Rfb8 15. axb6 Bc8 16. Qc2 Nxb6 17. e4 {Mamedyarov,S (2772)-Adams,M (2747)/Moscow 2017}) (13... Rfe8 14. b5 axb5 15. axb5 Qe6 {Salem,A (2586)-Kryvoruchko,Y (2706)/Doha 2014}) 14. Bb2 ( 14. Nxd5 Bxd5 15. Qxd5 Nc3 16. Qb3 Nxb1 17. Qxb1 h6 $44) 14... Ndf6 15. b5 a5 16. Rbd1 {Petrosian,T-Browne,W/Tilburg 34/683 1982}) (10... Re8 11. Qb3 a6 12. Rb1 Nbd7 13. a4 Nf8 14. Ba3 Ne4 $11 {Debashis,D (2501)-Navara,D (2749)/Caleta 2018}) 11. Qb3 (11. b5 a6 12. Qc2 Be7 13. bxa6 Bxa6 14. Bxa6 Rxa6 15. Nb5 c5 $11 {Korobov,A (2713)-Vallejo Pons,F (2677)/Karlsruhe 2016}) 11... a6 (11... c6 12. Re1 (12. Bb2 Qe7 13. Rac1 Ne4 $6 {(...a5! b5 ...c5)} 14. b5 $1 c5 15. Nxd5 Qe6 16. Bc4 Qh6 17. h3 $16 {Averbakh,Y-Ragozin,V/Garga 1953}) 12... Re8 13. Bb2 Rb8 14. Qc2 Rc8 15. Rad1 a6 {(...g6)} 16. Bf5 Rc7 17. Na4 h6 18. Ne5 Nxe5 (18... b5 {Timman,J-Van der Vliet/NLD-ch/1983}) 19. dxe5 Bxe5 20. Nxb6 Bxb2 21. Qxb2 c5 $11) 12. a4 {Here the draw was concluded in Spassky-Hort, Montréal 1979.} (12. Bb2 Qe7 {/\ b5, Nb6}) 12... c6 {"To react to b4-b5 with . ...c6-c5, but Black allows another twist" (SG).} (12... Qe7 13. Ba3 (13. b5 axb5 14. Nxb5 c5 {(...Fa6)} 15. Ba3 Ba6 16. Bf5 Bxb5 17. Qxb5 g6 18. Bc2 Rfc8 {Vitiugov,N (2703)-Wang Hao (2739)/St Petersburg 2012}) (13. Rb1 Rfd8 14. b5) 13... Rfb8 (13... Rfe8 14. b5 c6 15. bxc6 Bxc6 16. Rfc1 $16 { Petrosian,T-Kupper,J/Zuerich 1961}) 14. Rfe1 (14. Bf5 Nf8 15. Rfc1 g6 16. Bh3 c6 {(Polugaevsky,L (2630)-Lautier,J (2580)/France 1992)} 17. a5 $1) 14... c6 15. a5 (15. e4) 15... b5 (15... c5) 16. Bf5 (16. e4 $1) 16... Nf8 (16... g6) ( 16... Ne4) 17. Rec1 Bc8 $11 {Gligoric,S (2476)-Portisch,L (2555)/Moscow 1999}) (12... Re8 13. Bb2 (13. Ba3 Ne4 {(...Qe7 b5!, idem on ...c6)} 14. Nxd5 {(b5 Real de Azua,E (2450)-Liang,A (2593)/Sitges 2019)} Ng5 $1 15. Nxg5 Qxg5 16. e4 Bxd5 17. Qxd5 Qxd5 18. exd5 Nf6 $11 {Michalik,P (2508)-Polgar,J (2698)/ Istanbul 2012}) 13... Qe7 (13... c6 14. b5 c5 15. Bf5 c4 $1 {Safin,S (2523) -Harikrishna,P (2563)/Mumbai 2003}) 14. b5 axb5 15. axb5 Nf8 16. Rxa8 Rxa8 17. Ne5 {Onischuk,A (2684)-Nakamura,H (2701)/Saint Louis 2009}) (12... Ne4 13. Nxd5 (13. Bb2 Ndf6 $11) 13... Ng5 $1 {(This is how computers played until 2005)} 14. Nd2 $3 {[#](distance from the battlefield ?)} (14. e4 $2 Nxf3+ 15. gxf3 Qh4 $1) (14. Ne1 Nh3+ 15. Kh1 Qg5 {(...Qh4? f4!)} 16. e4 $1 {(Be4? ...Qh4! f4 ... Nf2+!)} Bxd5 17. exd5 Nf4 $8 18. Bxf4 {(Bc4!)} Qxf4 19. Nf3 $11) (14. Nxg5 Qxg5 {(Ftacnik,L-Ligterink,G/Wijk aan Zee 39/712 1985)} 15. Be4 {(e4 ...Bxd5 exd5 .. .Qh5= ; Bc4? ...b5!)} Bxh2+ 16. Kxh2 Qh4+ 17. Kg1 Qxe4 18. Nf4 $14 {: White central pawns}) (14. Be2 Nc5 $1 15. bxc5 Bxd5 16. Qd1 $11) 14... Ne5 (14... a5 15. f4 Ne6 16. b5) (14... Bxd5 15. Qxd5 Bxb4 16. f4 $1 Nc5 $1 17. Bc4) ( 14... Nh3+ $2 15. Kh1 $8 Qg5 16. Be4 $1 $18) 15. dxe5 Bxe5 16. Ra3 $1 Bxd5 {(.. .Qxd5 Qxd5 then f4)} 17. Qc2 $1 a5 $3 {[#](remarkable distraction)} (17... Nh3+ $2 18. Kh1 $8 Qh4 19. f4 $18) (17... Nf3+ $2 18. Nxf3 $8 Bxf3 19. Bxh7+ $8 Kh8 20. Qf5 $3 $18) 18. bxa5 (18. b5 Bd6 $1 19. f4 $8 {(Ra1 ...Nh3+ Kh1...Qh4!)} Bxa3 20. Bxa3 Ne6) 18... Nf3+ $1 19. Nxf3 $8 (19. Kh1 $4 Qh4 $8 20. h3 Nxd2 $19) 19... Bxf3 20. Bxh7+ $8 (20. gxf3 $2 Qg5+ 21. Kh1 Qh5 $8 $11) 20... Kh8 21. Bf5 $1 (21. Qf5 Rxa5 $8 22. Qh3 Bg4 $1) 21... Qg5 22. Bh3 $1 Bd6 23. axb6 $3 Qe5 ( 23... Bxa3 24. Bxa3) 24. g3 $8 Qh5 25. Qf5 $16) 13. a5 $1 b5 (13... bxa5 14. Rxa5 $16) 14. e4 $1 {[#]} dxe4 (14... c5 15. bxc5 (15. dxc5) 15... dxe4 16. Nxe4 Bxh2+ 17. Nxh2 Bxe4 18. Bxe4 (18. Rd1) 18... Nxe4 19. Re1 Ndf6 20. Bb2 Nd2 21. Qc2 Nc4 22. Bc3 Rb8 23. Nf3 $1 b4 $6 (23... Qd5) 24. Qd3 $1 Nxa5 25. Bd2 $16) 15. Nxe4 Nxe4 16. Bxe4 Nf6 17. Bc2 Nd5 {Everything would be fine for Black without the Bb7 !} 18. Bd2 Re8 19. Rae1 Rxe1 20. Rxe1 Qf8 $6 {"For ...Re8" (SG).} ({to consider} 20... Qc7 21. Ng5 (21. Qb1 h6 22. h3 Rd8 23. Ne5 Bc8) 21... Bxh2+ 22. Kf1 h6 23. Qh3 Bf4 24. Bxf4 Nxf4 25. Qe3 {(threatens mate)} g6 26. Ne4 Kg7 27. d5 $1 {[#]} Qe5 $1 (27... Nxd5 28. Qd4+ f6 $8 29. Nc5 Bc8 30. Re8 Rb8 31. Qe4 $1 Qf7 {(for ...Bf5)} 32. Qe1 $3 {[#](for Bb3 ; and not Nd7? ...Rb7! nor Qe2?? ...Bg4!)} Qc7 33. Bxg6 $1 {(better than Bb3 ...Qd6)} Kxg6 {(...Bg4 Re4!)} 34. Rg8+ Kh7 35. Qe8 $18) 28. Nc5 (28. d6 c5 $1) 28... Qxe3 29. fxe3 Nxd5 30. Nxb7 Nxb4 31. Rc1 (31. Bb1) 31... Re8 32. Ke2 $16) 21. Ng5 $1 {[#]} (21. Be4 f6 (21... Re8 22. Ne5) 22. Bf5 Bc8) (21. Bxh7+ $2 Kxh7 22. Ng5+ Kg8 23. Qh3 Nf6 $8 $19) 21... g6 $2 { A serious mistake that the players did not notice.} (21... h6 $8 {(no doubt insufficient but the lesser bad thing)} 22. Qd3 $1 g6 (22... Nf6 $4 23. Nh7 $3 $18 {SG}) (22... f5 23. Ne6 Qf7 24. Qh3 $1 $16) 23. Ne6 $3 {[#]SG} Qb8 (23... Qe7 24. Nc5 $1 Qc7 25. Qh3 h5 26. Nxb7 Qxb7 27. Bxg6 $1 fxg6 28. Qe6+ Qf7 29. Qxd6 $16) (23... Qc8 24. Bxh6 $18 {or Nc5}) (23... fxe6 24. Qxg6+ $1 Qg7 25. Qxe6+) 24. Qh3 $1 (24. Bxh6 Qe8 $1 25. Qh3 $1) 24... h5 25. Ng5 $1 Qc8 26. Bxg6 $3 Qxh3 27. Bxf7+ Kg7 28. gxh3 Bxb4 (28... Bc8 29. Bxd5 cxd5 30. Re8 $18) 29. Bxb4 Nxb4 30. f4 $18) 22. Qh3 $1 $18 Qg7 (22... h6 23. Bxg6 $3 {[#]} (23. Ne6 $1 {SG} Bc8 $8 24. Bxh6 $3 {(Nxf8? =)} Qe7 25. Bg7 $3 fxe6 26. Qh8+ $8 Kf7 27. h4 $3 {[#]} Bxb4 28. h5 $8 gxh5 29. Bd1 $3 {(Re5! ...Bd2 Rxd5 or Bd1!)} Nf4 {(...Nf6 Re3!)} 30. Re4 $1 e5 31. Bxe5 $18) (23. Qd7 $2 hxg5 24. Qxb7 Qc8 $1) 23... fxg6 (23... Bc8 24. Bxf7+ Qxf7 25. Qxh6) 24. Qe6+ $8 Kh8 (24... Kg7 25. Qd7+) 25. Nf7+ $8 Kh7 26. Nxd6 $18) (22... h5 23. Bxg6 $3 {SG} (23. Qd7 $1) 23... fxg6 24. Qe6+ $1 Kh8 25. Qxg6 $1 $18) (22... Nf6 23. Bb3 $8 $18) 23. Qd7 $3 {[#]Winning move, played by intuition, as it appears in the 26th.} Bc7 24. Bb3 $8 {Threatens Bxd5.} (24. Be4 $2 Rd8 $8) 24... Rd8 25. Re8+ $8 Rxe8 26. Qxe8+ $6 {Missing an immediate win, very original.} (26. Bxd5 $3 Rf8 (26... cxd5 27. Qxe8+ Qf8 28. Qd7 $8 $18) (26... Rc8 27. Bxf7+ Kh8 28. Ne6 $18) 27. Bb3 $1 Bxa5 28. Nxf7 $1 (28. Qxb7) (28. bxa5) 28... c5 $1 29. Bh6 $1 c4 30. Bxg7 Rxf7 31. Bxc4 bxc4 32. Qe8+ Kxg7 33. bxa5 $18) 26... Qf8 27. Qd7 $8 Qe7 28. Qxe7 Nxe7 29. Bxf7+ Kg7 { White is satisfied with one more good pawn, which will be realized despite a floating.} 30. Bb3 (30. Be6 $1) 30... Bc8 $8 31. Be6 $1 (31. Ne6+ $1 Bxe6 32. Bxe6 $16) 31... Bd6 32. Bxc8 Nxc8 33. Ne6+ $6 {Misses the mark.} (33. f3 $1 h5 34. g4 $16) (33. g4 $1 h5 34. f3 $16) 33... Kf6 $14 34. Nd8 $2 (34. Ng5 $1 { (undoing the mistake)} Kf5 35. h3 (35. Nxh7 $6 Ke4 $1) 35... h5 36. f3 Bf4 37. Bxf4 Kxf4 38. Ne6+ Ke3 $8 39. Kf1 $1 (39. Nc7 Kxd4 40. Nxa6 Kc4 41. Kf2 c5 $1 42. Nxc5 {(bxc5 ...b4)} Kxb4 43. Nb7 Kc4 $8 44. a6 Na7 $1 {(...b4? Nd6+!!)} 45. Nd6+ Kc5 $11) (39. h4 $1 Kd3 40. Nc5+) (39. f4) 39... h4 40. f4 $1 (40. Nc5) 40... Ne7 (40... Kd3 41. Nc5+) 41. Nc5 Kxd4 42. Nxa6 Kc4 43. Ke2 Nc8 44. Kf3 c5 $1 45. Nxc5 $1 (45. bxc5 b4 $1 46. Nxb4 Kxb4 47. Kg4 Kxa5 48. Kxh4 Kb5 49. Kg5 Ne7 $8 $11) 45... Kxb4 46. Nd3+ Kc4 47. Ke4 b4 48. a6 b3 49. Ke3 $8 Kb5 (49... Na7 50. Kd2) 50. Kd4 Ne7 (50... Kxa6 51. Nc5+) 51. a7 Nc6+ 52. Kc3 $8 Nxa7 53. Kxb3 $8 $18) (34. Nc5 $2 Bxc5 35. dxc5 Ne7 $11) 34... Na7 $2 {Here a counter-play was needed.} (34... Ne7 35. Kf1 $16) (34... Ke7 $1 35. Nxc6+ Ke6 $1 36. Nd8+ Kd5 $1 37. Nb7 Kxd4 38. Nc5 Bxc5 39. Be3+ $8 Kd5 40. Bxc5 $8 Nd6 $8 41. Bxd6 Kxd6 42. f4 Kd5 $8 43. Kf2 Kc4 $8 44. g4 Kxb4 $8 45. h4 Kc5 $1 (45... h5 $2 46. f5 $1) 46. Ke3 $1 (46. g5 $1 Kd5 47. Ke3 $8 {idem}) 46... Kd5 (46... h5 $2 47. f5 $8) 47. g5 $3 (47. Kd3 $2 h5 $3) 47... Ke6 48. Ke4 $8 $11) 35. g4 $1 (35. Kf1 $1 Ke7 (35... Kf5 36. f3) 36. Nb7 $8 Ke6 37. g4 (37. Ke2) 37... Kd5 38. Ke2 Nc8 (38... Bxh2 39. f4) 39. Kd3 $1 Bxh2 40. Nc5 $18) 35... Be7 (35... Ke7 36. Nb7 $8 Ke6 37. Nc5+ $1 (37. f4 $1) 37... Bxc5 38. dxc5 $8 Kd5 39. Bg5 $3 {as in the text}) 36. Nb7 $8 Ke6 37. Nc5+ $1 (37. f4) 37... Bxc5 (37... Kd5 38. Nxa6 Bf6 39. Be3 Bxd4 40. Bxd4 Kxd4 41. Kg2 $18) 38. dxc5 Nc8 39. Bg5 $3 {[#]} (39. Kg2 $2 Ne7 $8) 39... Kd5 40. f4 $8 (40. Kf1 $2 Kc4) 40... Ke4 (40... Kc4 41. f5 $8 gxf5 42. gxf5 $8 {SG} Kd5 (42... Kxb4 43. f6 $8) 43. Kf2 Ke5 44. f6 $1 Ke6 45. Kf3 $18) (40... h6 41. Bxh6 $8 Ne7 42. Bg5 $1 Nc8 43. h4) 41. Kg2 $1 {Normal and winning.} ({Even simpler} 41. h4 $1 h6 (41... Na7 42. Kf2) 42. Bxh6 Ne7 43. Bg5) 41... h6 42. Bxh6 $8 Ne7 43. Bg5 $1 Nd5 44. h4 $1 Nxb4 45. f5 $1 gxf5 46. h5 $8 Nd3 47. h6 $8 Ne5 48. h7 $1 Nf7 49. Kg3 $8 b4 (49... Ke5 50. Kh4 $1 f4 51. Kh5 f3 52. Bh4 $3 {[#]} (52. Be3 $2 Nh8 $1 53. g5 $8 {(Kh6? ... Ke4!! -+)} Kf5 $8 54. Kh4 $8 $11) 52... Nh8 53. Kh6 $8 b4 54. Kg7 $8 $18) ( 49... fxg4 50. Kxg4 $8 Ke5 51. Bc1 $18) 50. Bf6 b3 (50... f4+ 51. Kf2) 51. Bb2 f4+ (51... fxg4 52. Kxg4 $8 Kd3 53. Kf5) 52. Kf2 f3 53. h8=Q (53. h8=Q Nxh8 54. Bxh8 Kf4 55. g5 $8 {SG} Kxg5 56. Kxf3 $8 $18) 1-0 [Event "2#"] [Site "?"] [Date "1967.??.??"] [Round "?"] [White "Lazarev, Y."] [Black "4888.15"] [Result "1-0"] [SetUp "1"] [FEN "q3rb2/p1N5/2p1R2p/1B4Rn/3k1p2/BPp2Q2/1n5r/K3N2b w - - 0 1"] [PlyCount "0"] [EventDate "1967.??.??"] 1-0 [Event "2#"] [Site "?"] [Date "1973.??.??"] [Round "?"] [White "Hermanson, H."] [Black "4788.35"] [Result "1-0"] [SetUp "1"] [FEN "3b4/pp1Q1P1K/b5p1/4p3/2B1k3/qNPRBpPN/n6n/3r1r2 w - - 0 1"] [PlyCount "0"] [EventDate "1973.??.??"] 1-0 [Event "2#"] [Site "?"] [Date "1925.??.??"] [Round "?"] [White "Hartong, J."] [Black "0888.22"] [Result "1-0"] [SetUp "1"] [FEN "2b2b2/BPr2n2/1R3r1p/2R2p2/1nP3B1/6N1/5kNK/8 w - - 0 1"] [PlyCount "0"] [EventDate "1925.??.??"] 1-0 [Event "2#"] [Site "?"] [Date "1963.??.??"] [Round "?"] [White "Michel, F."] [Black "4858.42"] [Result "1-0"] [SetUp "1"] [FEN "3r3b/6nK/2RnN2p/7r/2Bpk1PP/Q2RP3/1q2N1PB/8 w - - 0 1"] [PlyCount "0"] [EventDate "1963.??.??"] 1-0 [Event "2#"] [Site "?"] [Date "1895.??.??"] [Round "?"] [White "Maguire, E."] [Black "1255.21"] [Result "1-0"] [SetUp "1"] [FEN "8/1K1Rp3/3bP3/2P2N1B/R1N1k3/8/5Q2/2B1n3 w - - 0 1"] [PlyCount "0"] [EventDate "1895.??.??"] 1-0 [Event "2# "] [Site "?"] [Date "1962.??.??"] [Round "?"] [White "Mansfield, C."] [Black "4587.32"] [Result "1-0"] [SetUp "1"] [FEN "6RK/1np1Pk1n/4r1N1/3R2PB/qbQB1P2/8/p7/1b6 w - - 0 1"] [PlyCount "0"] [EventDate "1962.??.??"] 1-0 [Event "2#"] [Site "?"] [Date "1962.??.??"] [Round "?"] [White "Bugnicourt, P."] [Black "1885.54"] [Result "1-0"] [SetUp "1"] [FEN "5rB1/2R1RN2/3P2p1/B1p1K1P1/P1k3Nn/b1PpQp2/P5b1/4r3 w - - 0 1"] [PlyCount "0"] [EventDate "1962.??.??"] 1-0 [Event "2#"] [Site "?"] [Date "1947.??.??"] [Round "?"] [White "Waterhouse, T."] [Black "1280.32"] [Result "1-0"] [SetUp "1"] [FEN "1Q3b2/8/2BP1B1R/1P3p2/5k1p/K6b/5P2/6R1 w - - 0 1"] [PlyCount "0"] [EventDate "1947.??.??"] 1-0 [Event "2#"] [Site "?"] [Date "1962.??.??"] [Round "?"] [White "Ellerman, A."] [Black "0228.02"] [Result "1-0"] [SetUp "1"] [FEN "8/8/8/nR1p4/5K2/2k1B1NR/p7/Nn3B2 w - - 0 1"] [PlyCount "0"] [EventDate "1962.??.??"] {AV adds the bPa2 to avoid 1 Rxb1. Mr. Kovacevic had added a bPb7 !} -- 1-0 [Event "2#"] [Site "?"] [Date "1900.??.??"] [Round "?"] [White "Shinkman, W."] [Black "1451.12"] [Result "1-0"] [SetUp "1"] [FEN "3r4/5Q2/1B2p1B1/4kPR1/p7/KbN5/8/8 w - - 0 1"] [PlyCount "0"] [EventDate "1900.??.??"] 1-0 [Event "2#"] [Site "?"] [Date "1964.??.??"] [Round "?"] [White "Hoffmann, F."] [Black "4887.23"] [Result "1-0"] [SetUp "1"] [FEN "3kb1R1/1Pprnp1K/2pP4/1r2NB2/2qb1nQB/8/8/3R4 w - - 0 1"] [PlyCount "0"] [EventDate "1964.??.??"] {The moves ...Rxb7 and ...cxd6 are too strong, so...} -- 1-0 [Event "2#"] [Site "?"] [Date "1895.??.??"] [Round "?"] [White "Grosvenor, FA."] [Black "1855.13"] [Result "1-0"] [SetUp "1"] [FEN "1nN1R3/1R6/r2pN3/r2k2K1/Bp2p3/8/b1P5/B4Q2 w - - 0 1"] [PlyCount "0"] [EventDate "1895.??.??"] 1-0 [Event "3#"] [Site "?"] [Date "2003.??.??"] [Round "?"] [White "Shavyrin, V."] [Black "0583.31"] [Result "1-0"] [SetUp "1"] [FEN "1B6/2K2b2/3R1R2/4k1b1/4P3/1n1Bp3/2P1P3/5r2 w - - 0 1"] [PlyCount "0"] [EventDate "2003.??.??"] {Greek cross of the Rook. Three mates on the same square by 3 different units.} -- 1-0 [Event "3#"] [Site "?"] [Date "1954.??.??"] [Round "?"] [White "Gebelt, V."] [Black "1071.46"] [Result "1-0"] [SetUp "1"] [FEN "8/1b3p2/3pPK2/8/pP1pk3/2pN2P1/Q2pBP2/2b5 w - - 0 1"] [PlyCount "0"] [EventDate "1954.??.??"] {This masterpiece has only been awarded an MH at the "Platov Memorial" and is not in the FIDE album. The incompetence of judges is not a recent phenomenon.} -- 1-0 [Event "5#"] [Site "?"] [Date "1850.??.??"] [Round "?"] [White "Grimshaw, W."] [Black "1647.32"] [Result "1-0"] [SetUp "1"] [FEN "4r1r1/8/B2N4/1P1k2n1/1K2pPb1/2Q2p1n/2P5/8 w - - 0 1"] [PlyCount "0"] [EventDate "1850.??.??"] {Presented at the 1984 World Championship.} -- 1-0 [Event "h#2 b) Rf5 on f7"] [Site "?"] [Date "2001.??.??"] [Round "?"] [White "Ivanov, B."] [Black "3863.02"] [Result "1-0"] [SetUp "1"] [FEN "1b3r2/q7/6n1/3b1r2/R3R3/1p5k/2p5/7K b - - 0 1"] [PlyCount "0"] [EventDate "2001.??.??"] 1-0 [Event "h#3 2 sol"] [Site "?"] [Date "2010.??.??"] [Round "?"] [White "Zujevas, N."] [Black "3756.06"] [Result "1-0"] [SetUp "1"] [FEN "2n2r2/1np2r2/1Rq1k3/1bpp3p/2pB4/1p3B2/8/5K2 b - - 0 1"] [PlyCount "0"] [EventDate "2010.??.??"] {Presented at the Lithuanian Championship 2018. Was only completely solved by the winner.} -- 1-0 [Event "s#6"] [Site "?"] [Date "1966.??.??"] [Round "?"] [White "Rusek, J."] [Black "1551.35"] [Result "0-1"] [SetUp "1"] [FEN "8/p7/1p4R1/1R1K1p2/1N1P1p2/3Qbk2/P3r1pP/3B2B1 w - - 0 1"] [PlyCount "12"] [EventDate "1966.??.??"] 1. Ke5 $1 (1. Kc4 $2 {is an illusion}) 1... a5 (1... a6 2. Rbxb6 a5 3. Nd5 a4 4. Rbf6 a3 5. Rg3+ fxg3 6. Qxf5+ Bf4#) 2. Nd5 a4 3. Nf6 a3 4. Rd5 b5 5. Rg3+ fxg3 6. Qxf5+ Bf4# {Switching two blockers.} 0-1