For this fourth session of the year, Daniel was back from the land of the rising sun and Pierre was back live from a distant land.
The Master, in top form, spoiled us with a few well-deconstructed endings, a rather demented game and some well-chosen pieces in the fairy tale.
You will find below the detailed report.
Enjoy your reading.
P.S.: the next session scheduled for 22 April
---
Master's words
---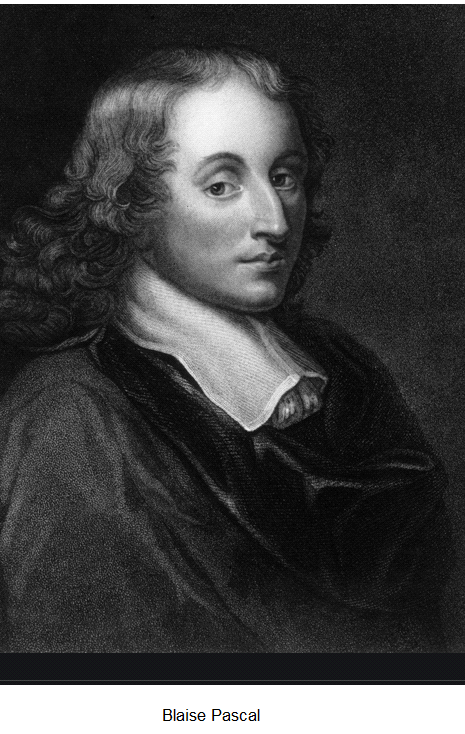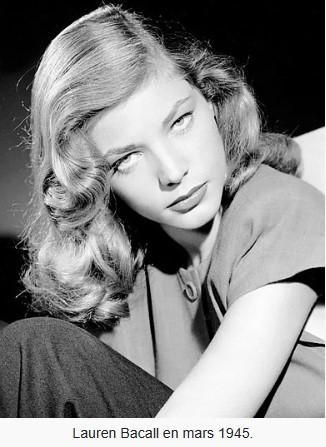 "I didn't have time to make it any shorter". This sentence from Blaise Pascal has haunted me for more than 50 years !
"Am I in danger? -- No, the plane has refuelled, but not the pilot" ("Written on the Wind" with Lauren Bacall).
"If this continues, those who are not pederasts will be ostracized from society" ("Les doigts croisés", 1971, with Marlène Jobert).
« Make sure that the loser can feel good about having you as a winner » (Tse-Yu, 7th century BC.).
"The good thing about prejudice is that it keeps stupid ideas at bay" (N. Gomez Davila).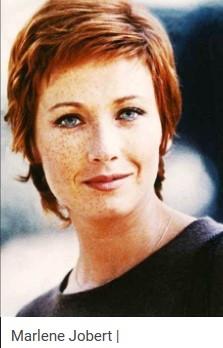 « There is no Boulevard Rivarol in Paris, nor a Place Charlotte Corday. But the Pantheon's mass grave is overflowing with thugs and morons » (P.-A. Cousteau).
A Knight against a Bishop, even a little inferior when the pawns are far apart, can be very dangerous, led by a world champion or... in his style; good King moves count too. Beautiful turns, especially on move 48, making generous use of the board's dimensions. Enjoy !
Two very different Georgian studies: an underpromotion rescue and a checkmate attack. Finally a Swiss amusement.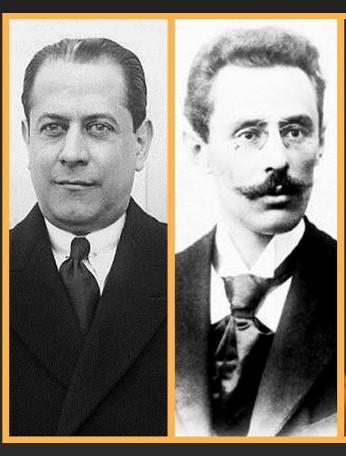 Exercises: two examples where White failed to win with an extra knight, a rescue by the great Italian studist and a Czech performance.
Our game of the day is long and particularly animated. The Polish-born French representative missed several wins against the future world champion, and finally... a save that nobody seemed to notice. Was he as "splendid but unlucky" as Mary Stuart, as he declared? Was he right to hate the endgames? An endearing personality and a great imagination. Don't miss the mini-studies of the 53rd & 59th moves, one of which reminds us of a great regular on our lesson.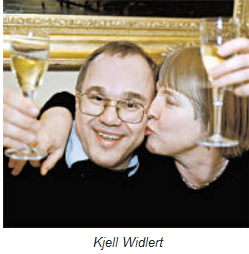 Tribute to Markus Ott who has left us, with two serial helpmates, one of which is with a neutral pawn. I had skipped in 1995 on the first problem (2#) of my first congress, as well as on the 3 helpmates of which he was co-author, see http://lecoursdumaitre.e-monsite.com/en/pages/lessons/cat-2022/february-8-2022.html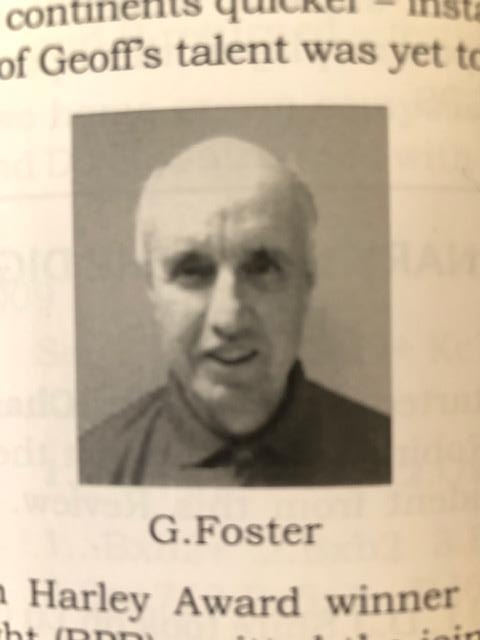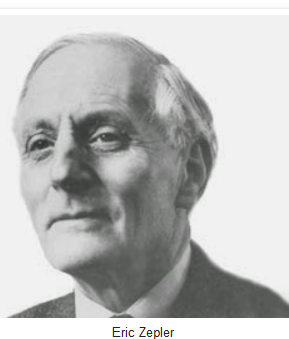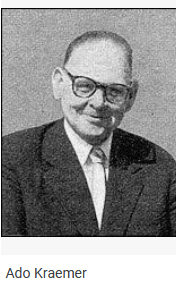 Training: the 2# of numbers 2, 4, 5, 7, 8, 11 & 12 took us a bit longer, with 5 tries for 2, 6 for 5 and 3 for 7. The 4 is of theoretical interest, if you remember http://lecoursdumaitre.e-monsite.com/en/pages/lessons/cat-2005/november-15-2005.html . The two 3# are very different: sacrifices in the first, model mates in the second. A 7# from the famous German tandem where the diagram is found in the 5th... with a small change.
I have been reproached for showing (apart from the fairy tale) mainly helpmates in 3 moves and more, forsaking the more affordable "simple" helpmate 2#. Only 5 in 2022. Let's make up for it with 3 "Abdu" including the famous nonuplets.
It follows a very nice 3# Macedonian helpmate with twin, and a long helpmate, easier than the author's name suggests. A selfmate 3# where we sacrifice 6 times in 4 variations, another in 6 where we leave the solution.
Have a good time. Adeus até à próxima.
---
Master's diagrams
[Event "?"] [Site "?"] [Date "1966.??.??"] [Round "?"] [White "Petrossian T, Pomar A"] [Black "0031.32"] [Result "1/2-1/2"] [SetUp "1"] [FEN "8/6k1/8/2b1Np2/Pp6/5P2/4P1K1/8 w - - 0 42"] [PlyCount "26"] [EventDate "1966.??.??"] [SourceDate "2022.01.01"] {EFV 1040. The extra white pawn is not necessarily sufficient for the victory, the Bishop being superior to the Knight when the pawns are distributed on the whole chessboard. However, when playing against the world champion, particularly formidable in the endgame, it is not a small matter.} 42. Kf1 (42. Nd3 b3 $8 $11) (42. a5 Bd4 $1 (42... b3 $1) 43. Nc4 (43. Nc6 $4 b3 $8 $19) 43... b3 $1 44. a6 Kf6 $1 45. Kf1 Ke6 $8 46. Ke1 Kd5 $8 47. Nd2 b2 $8 48. Kd1 Kc6 $8 49. Kc2 Kb6 $8 50. Nc4+ Kxa6 $8 51. Nxb2 Kb5 $8 52. Nd1 Kc4 $8 { (just in time)} 53. Kd2 Kd5 $1 (53... f4 $1) 54. Ne3+ Ke5 $1 55. Kd3 Bxe3 $1 ( 55... Ba7 $1 $11) 56. Kxe3 f4+ $3 57. Kd3 Kd5 $8 $11) 42... b3 $8 (42... Bd4 $2 43. Nc4 $8 b3 44. Ke1 $8 {below}) 43. Nc4 Bd4 $2 {In the game, Black played another losing move, but there was a rescue.} (43... Bb4 $3 {(blocking the passage of the White King, who will have to go through e2, which will make vulnerable the "e" pawn)} 44. e3 Bc3 $1 (44... Kf6 $1 45. Ke2 Ke6 46. Kd3 Kd5 $1 $11) 45. Ke2 b2 $8 46. Na3 Kf6 $1 47. Kd3 Bb4 $8 48. Nb1 Ke6 $1 49. Kc4 (49. Kc2 Bc5 $1) 49... Bd6 $1 (49... Ba5 $1 50. Kb5 Be1 $1) 50. a5 Bc7 51. Kb5 Kd7 $1 (51... Bb8 $1 52. Kb6 {(a6 ...Ba7!! would lose if the pawn had remained on e2 : Kc4! but not Kc6?)} Bg3 $1 53. a6 Bf2 $8 $11) 52. a6 Kc8 $8 53. Kc6 Bb8 $8 54. Kb6 Bc7+ $8 55. Kc6 Bb8 $8 $11) (43... Kf6 $2 {(quite natural, but a decisive mistake: against the world champion, this is not forgivable)} 44. Ke1 $8 Bb4+ 45. Kd1 $8 Ke6 46. Kc1 $1 (46. a5 $1) 46... Bc3 {(otherwise Kb2)} (46... Kd5 47. Ne3+ $8 Kc5 48. Kb2 $8 {(Nxf5? ...Ba3+!! & ...Kb4=)} f4 {(...Bd2 -- for ... Kb4! -- Nf1!!)} 49. Ng4 $1 {(or on g2)} Kc4 50. Ne5+ $8 Kd5 51. Kxb3 $18) 47. a5 $8 Kd5 48. a6 $1 (48. Ne3+ $1 Kc6 49. a6 $8 f4 50. Nc4 $8) 48... Kc6 (48... Bd4 49. Na5 $1 {(or on d2)} b2+ 50. Kc2 f4 51. Nb3 $1) 49. Nd6 $1 Bd4 (49... Kb6 50. a7 $8) 50. Nxf5 $8 Bh8 51. e3 $1 {(for Nd4)} b2+ 52. Kc2 Kb6 53. Nd4 $1 Kxa6 54. Kxb2 {+- Petrossian-Pomar}) 44. Ke1 $8 b2 (44... Kf6 45. Kd1 $1 Ke6 46. Nd2 $1 b2 47. Kc2 $8 Kd5 48. a5 $8 Bg7 (48... Kc6 49. Nc4 $8) 49. a6 $8 Bd4 50. Nb3 $18) 45. Na3 $8 (45. Nd2 $4 Bc3 $8 $19) 45... Kf7 {Where would you play your King ?} 46. Kd2 $2 {Let's voluntarily play a bad move, for the instructive situations it provides !} (46. Kd1 $3 {(avoids a bad diagonal !)} Ke6 47. a5 $8 (47. Kc2 $2 Kd5 $8 $11 {: text}) 47... Kd6 (47... Bc5 48. Nb1 $8 Kd5 49. Kc2 $8 Bd4 50. a6 $1 Kc6 {(...Kc4 Nc3!)} 51. Na3 $8 { idem}) 48. a6 $8 ({beware of the trap :} 48. Kc2 $2 Kc5 $3 49. a6 Kb4 $3 50. Nb1 Kb5 $1 $11 {: Knight is too far from b2}) 48... Kc6 49. Kc2 $8 Kb6 50. a7 $8 Kb7 51. Nc4 $8 Kxa7 (51... Bxa7 52. Nd6+ $8 Kc6 53. Nxf5 $8) 52. Nxb2 $8 Kb6 {(King on b5 would draw: Nd1 ...Kc4!!)} (52... Bxb2 53. Kxb2 Kb6 { (text but without ...f5-f4)} 54. Kc3 Kc5 55. Kd3 Kd5 56. f4 $1 $18) 53. Nd1 $3 {[#]} Kc5 54. Kd3 $8 Ba1 (54... Kd5 55. Ne3+ $8 Bxe3 {(...Ke5 Nxf5!)} 56. Kxe3 Ke5 57. f4+ $1) (54... Be5 55. Ne3 $8 f4 56. Ke4 $1) 55. Ne3 $8 f4 56. Ng2 $1 (56. Nc2 $1) 56... Be5 57. Ke4 $8 $18) 46... Ke6 $8 47. Kc2 (47. a5 Bc5 $3 {[#]} 48. Nb1 Bb4+ $8 {: the finesse !}) (47. Kd3 Kd5 $8 48. a5 Bc5 $8 49. Nb1 Kc6 $1 50. Kc3 Kb5 $8 51. Kxb2 Kxa5 $8 52. Kb3 (52. Kc3 Kb5 $8) 52... Kb5 $1 {(or on b6)} 53. Nc3+ Kc6 $8 54. Kc4 Bg1 $1 {(or on f8, but neither in f2 nor in e7: far from the forks !)} 55. Nb5 f4 $8 56. Nc3 (56. Nd4+ Kd6 $8 {: happy that the Bishop is not on e7}) 56... Kd6 $8 {(happy that the Bishop is not on f2)} 57. Kd3 Ke5 $8 $11) 47... Kd5 $8 48. Nb5 {Where would you play your Bishop ?} Bh8 $3 {[#] To be out of reach of the virulent cavalcades !} (48... Be5 $2 49. a5 $8 (49. e3 $2 f4 $1 {(or ...Bf6! a5 ...Bd8!!)} 50. e4+ Kc5 $3 51. Na7 {(Na3 ... Kb4!!)} Kb6 $8 52. Nc8+ Ka5 $8 53. Ne7 Kxa4 $8 54. Ng6 Bg7 $1 {(...Ka3? Kb1!!+-)} 55. e5 Kb5 $8 $11) 49... Kc5 (49... f4 50. a6 $1 {(Na3!)} Kc6 51. Na3 $8 Bg7 {(...Kb6 impossible)} 52. Nc4 $8 $18) (49... Kc6 50. a6 $1 {idem, or Na3!}) 50. a6 $8 (50. Na3 $2 Kb4 $1 51. a6 Bd4 $8 52. Nb1 Kb5 $1 $11) 50... Kb6 51. a7 $8 Kb7 52. e3 $8 f4 (52... Bf6 53. f4 $1 {for Nd4!}) 53. e4 $3 {[#]} (53. exf4 $2 Bxf4 54. Kxb2 Bg3 $11 {: there is only to give the Bishop against the "f" pawn}) 53... Bf6 (53... Ka8 54. Na3 $8 Kxa7 55. Nc4) 54. Nc7 $1 (54. Nd6+ $1 Kxa7 55. Nc4 $8) 54... Kxa7 55. Nd5 $8 Be5 56. Nb4 $1 Kb6 57. Nd3 $8 $18) ( 48... Bg7 $2 49. a5 $8 f4 (49... Kc6 50. Na3 $8 {(a6? ...f4!!)} Kc5 51. e3 $3 {[#]} Kb4 52. a6 $8) (49... Kc5 50. a6 $8 Kb6 51. a7 $8 Kb7 52. Nd6+ $1) 50. Nc7+ $8 Kc6 {(...Kd6 impossible)} 51. Ne6 $8 Be5 52. Nf8 $1 Kb5 53. Ng6 $8 Bd6 54. Kxb2 $8 Kxa5 55. Kc3 $1 $18) (48... Bf6 $2 49. a5 $8 f4 50. Nc7+ $8 Kc6 51. Ne6 $8 Kb5 52. Nxf4 $1 Kxa5 53. Nd3 $8 $18) (48... Bc5 $2 49. Kxb2 $1 $18) 49. a5 f4 $3 (49... Kc6 $2 50. Na3 $8 (50. a6 $2 f4 $8) 50... Kc5 51. e3 $3 {(for ... Kb4 a6!!)} f4 52. e4 $1 (52. exf4 $1) 52... Kb4 53. a6 $8 Bd4 54. e5 $1 Kxa3 55. Kb1 $8 $18) 50. a6 (50. Nc7+ Kd6 $3 {[#](impossible with Bishop on g7 or f6)} (50... Kc6 $2 51. Ne6 $8 {as already seen}) 51. Nb5+ (51. Ne8+ $2 Kc6 $8 52. a6 Be5 $8 $19) 51... Kc6 $1 52. a6 Kb6 $11) (50. Na3 Kc5 $8 {(no Nc4)} 51. a6 Kb6 $8 {: text}) 50... Kc6 $8 51. Na3 Kb6 $8 {The Bishop is fortunately not on e5.} 52. Nc4+ Kxa6 $8 53. Nxb2 Bxb2 $8 54. Kxb2 Kb6 $3 {Remote Opposition.} 1/2-1/2 [Event "?"] [Site "?"] [Date "1970.??.??"] [Round "?"] [White "Nadareishvili, G."] [Black "0003.21"] [Result "1/2-1/2"] [SetUp "1"] [FEN "K4n2/6p1/kP6/6P1/8/8/8/8 w - - 0 1"] [PlyCount "16"] [EventDate "1970.10.07"] [SourceDate "2022.01.01"] {Not too difficult. Because Black, like White, must not lose !} 1. b7 $8 (1. Kb8 $2 Kxb6 $8 2. Kc8 Kc6 3. Kd8 Ne6+ $1 4. Ke7 Nxg5 5. Kf8 Ne6+ $8 6. Kf7 g5 $19) 1... Nd7 $8 2. b8=N+ $3 {[#]} (2. b8=Q $2 Nb6+ $8 (2... Nxb8 $2 3. Kxb8 $8 {: text}) 3. Qxb6+ Kxb6 4. Kb8 Kc6 $1 (4... g6 $1) 5. Kc8 Kd6 6. Kd8 Ke6 7. Ke8 Kf5 $1 8. Kf7 g6 $8 $19) 2... Nxb8 $8 3. Kxb8 $8 Kb6 $8 {In the try of the 2nd move, the white king was still on a8.} 4. Kc8 $8 Kc6 $8 5. Kd8 $8 Kd6 $8 6. Ke8 $8 Ke6 $8 7. Kf8 $8 Kf5 $8 (7... g6 $2 8. Kg7 $8 Kf5 9. Kh6 $8 $18) 8. Kxg7 $8 Kxg5 $8 {In general, in a solution of 8 moves, there are 8 forced moves. Here, there are... 16 !} 1/2-1/2 [Event "?"] [Site "?"] [Date "1966.??.??"] [Round "?"] [White "Kalandadzé, V."] [Black "3132.30"] [Result "1-0"] [SetUp "1"] [FEN "6q1/1RP5/kP1b4/8/KP2NN2/8/8/8 w - - 0 1"] [PlyCount "9"] [EventDate "1966.??.??"] [SourceDate "2022.01.01"] {Is it possible to checkmate in 5 moves ?} 1. Nd5 $3 {Parry the threat ...Qa2# and threatens checkmate in turn.} (1. b5+ $2 Kxb7 2. Nxd6+ $8 Kxb6 $8 3. c8=N+ (3. c8=Q Qa2+ $8 4. Kb4 Qb2+ $1 5. Kc4 Qc2+ $1 6. Kd4 Qxc8 $8 7. Nxc8+ Kxb5 $8 $11) 3... Kc7 $8 (3... Kc5 $2 4. Nd3+ $8 Kd4 5. Nb4 $8 Kc3 6. Ka5 $1 Kb3 7. Nc6 $1 Qd5 8. Ka6 $1 $18) 4. b6+ Kb8 5. Nd3 Qd5 $1 $11) (1. Ra7+ $2 Kxb6 2. Nd5+ Kxa7 3. Nxd6 Qxd5 $8 4. c8=Q Qa5+ $1 (4... Qxd6 $1 $11) 5. Kb3 Qd5+ $8 6. Nc4 Qd1+ $1 7. Kc3 Qd3+ $1) (1. Nc5+ $4 Bxc5 2. Ra7+ Kxb6 $19) (1. Nxd6 $4 Qa2#) 1... Qxd5 (1... Kxb7 2. Nxd6+ $8 Kc6 3. b7 $1 $18) (1... Qe8+ 2. Kb3 $1 Qxe4 (2... Bh2 3. Ra7+ $1 Kb5 4. b7 $18) 3. Ra7+ $8 Kb5 4. Ra5+ $1 (4. Nc3+ $1) 4... Kc6 5. c8=Q+) 2. Nc5+ $3 {[#]Force an interception, which will also be an self blocking.} (2. Ra7+ $2 Kxb6 3. c8=N+ Kc6 4. Ra6+ (4. b5+ $2 Qxb5#) 4... Kb7 $1 $11) 2... Bxc5 (2... Qxc5 3. bxc5 Kxb7 4. cxd6 $18) 3. Ra7+ $8 Kxb6 4. c8=N+ $3 {[#]} Kc6 5. b5# $1 { Given at the 2003 Finnish Championship.} 1-0 [Event "?"] [Site "?"] [Date "1940.??.??"] [Round "?"] [White "Isenegger, S."] [Black "0040.23"] [Result "1-0"] [SetUp "1"] [FEN "8/8/1P6/2p4p/2P3b1/3p4/5K2/Bk6 w - - 0 1"] [PlyCount "17"] [EventDate "1940.??.??"] [SourceDate "2022.01.01"] {Where do you play your Bishop on the 2nd move ?} 1. b7 $8 (1. Ke3 $4 {(idem Bh8)} Bc8 $1 2. Bc3 Kc2 $8 3. Ba5 h4 $1 $19) 1... d2 (1... Kxa1 2. Ke3 $1 $18) 2. Bh8 $3 {[#] As far as possible, for once !} (2. b8=Q+ $2 Kxa1 $8 3. Qa7+ $8 Kb2 4. Qb6+ $1 (4. Qg7+ $1) 4... Kc1 5. Qh6 $8 $11) (2. Bg7 $2 d1=Q $1 3. b8=Q+ Kc2 $8 4. Qb2+ Kd3 5. Qc3+ Ke4 6. Qe3+ Kf5 7. Qe5+ Kg6 8. Qf6+ Kh7 $11) 2... d1=Q 3. b8=Q+ $8 Kc2 4. Qb2+ $8 Kd3 5. Qc3+ $8 Ke4 6. Qe3+ $8 Kf5 7. Qe5+ $8 (7. Qxc5+ $2 Kg6 $1 8. Qe5 Qd2+ 9. Kg3 Qd3+) 7... Kg6 8. Qf6+ $8 Kh7 9. Qg7# $1 1-0 [Event "San Sebastian"] [Site "San Sebastian"] [Date "1911.??.??"] [Round "5"] [White "Capablanca, JR."] [Black "Janowski, D."] [Result "1-0"] [ECO "D40"] [PlyCount "131"] [EventDate "1911.02.20"] [EventType "tourn"] [EventRounds "14"] [EventCountry "ESP"] [SourceDate "2022.01.01"] {"I hate the endgame. A well-played game shouldn't last until the endgame, since practically decided in the middlegame" (DJ, quoted by JRC in its "latest lectures")."This misconception cost many games, but most importantly, many weaker players have took it at face value" (JRC's retort).} 1. d4 d5 2. e3 Nf6 3. Nf3 c5 4. c4 e6 5. Nc3 Be7 {Criticized by JRC.} (5... Nc6 6. dxc5 Bxc5 7. a3 O-O 8. b4 Be7 9. Bb2 dxc4 (9... a6 10. cxd5 exd5 11. Be2 Bg4 12. O-O $16 { Cifuentes Parada,R (2506)-Westerinen,H (2382)/Hoogeveen 1999}) 10. Bxc4 a6 ( 10... Qxd1+ 11. Rxd1 b6) 11. O-O b5 12. Bd3 (12. Bb3 Bb7 $11 {Portisch, L-Forintos,G/Balatonfured 1958}) (12. Be2 Bb7 $11 {Andersson,U (2560)-Huebner, R (2595)/Munich 1979}) 12... Bb7 13. Qe2 $14) 6. dxc5 (6. cxd5 exd5 7. Bb5+ Bd7 8. O-O Bxb5 9. Nxb5 c4 10. b3 a6 11. Nc3 b5 12. Ne5 O-O 13. bxc4 bxc4 14. Rb1 $14 {Jaracz,P (2483)-Petrosian,T (2592)/Dos Hermanas 2007}) 6... O-O 7. a3 (7. cxd5 {JRC}) 7... Bxc5 (7... dxc4 {(= According to JRC)} 8. Qc2 (8. Bxc4 Qxd1+ 9. Kxd1 Bxc5 10. Bd2 Nc6 11. Rc1 Be7 $11 {Averbakh,Y-Chistiakov,A/Riga 1954}) (8. Qxd8 Rxd8 9. Bxc4 Bxc5 10. Ke2 Nbd7 $11 {Tunik,G (2440)-Yakovich,Y (2530)/Moscow 1996}) 8... Bxc5 (8... Qa5 9. Bxc4 Qxc5 10. Be2 Nbd7 11. O-O b6 12. b4 Qc7 13. Bb2 Bb7 {Guimard,C-Luckis,M/Mar del Plata 1949}) 9. Bxc4 Nbd7 (9... a6 10. Bd3 Nbd7 11. b4 Be7 12. Bb2 b5 13. O-O Bb7 14. Rfd1 Qc7 $2 {(...Rc8!)} 15. Nd5 $3 {[#]} Nxd5 16. Bxh7+ Kh8 17. Qxc7 Nxc7 18. Rxd7 Bxf3 19. gxf3 Kxh7 20. Rxc7 $16 { Ahues,C-Maroczy,G/San Remo 1930}) 10. O-O a6 11. b4 Ba7 12. Bb2 b5 13. Bd3 Bb7 14. Ne4 Bxe4 15. Bxe4 Rc8 16. Qb1 Nxe4 $6 (16... Qe7) 17. Qxe4 Rc4 $2 (17... Nf6 18. Bxf6 gxf6 19. Qh4) 18. Qb7 $1 $16 {Gausel,E (2520)-Sammalvuo,T (2445)/ chT-SWE 2004}) 8. b4 Be7 9. Bb2 a5 (9... b6 10. cxd5 exd5 11. Bd3 (11. Qb3 $1 Nc6 {(...a5)} 12. Rd1 Be6 $2 13. Ba6 $1 $16 {Vragoteris,A (2350)-Tzoumbas,A (2255)/Liosia 1991}) 11... Bb7 12. O-O Nbd7 13. Rc1 Ne4 14. Qb3 Ndf6 15. Rfd1 $16 Qb8 16. Nb5 Bd6 17. Nxd6 Qxd6 18. Be5 Qe6 19. Rc7 Rab8 20. Bf4 Nh5 { (Paulsen,L/Pitschel/Schallopp-Anderssen/Flechsig/Metger/Leipzig 1876)} 21. Bxe4 dxe4 (21... Qxe4 22. Bd6 $18) 22. Qxe6 fxe6 23. Ng5 $1 (23. Bd6 $1 exf3 24. Bxf8) 23... Bd5 24. Bd6 $16) (9... Nc6 {: as in 5...Nc6 (after 9 Bb2) but with less tempo for Black !}) 10. b5 b6 $6 (10... dxc4 11. Bxc4 Qxd1+ 12. Rxd1 {JRC}) 11. cxd5 exd5 {In line with player preferences Black, but objectively open to criticism.} (11... Nxd5 12. Nxd5 Qxd5 13. Qxd5 exd5 14. Be2 $14) 12. Nd4 $1 $16 (12. g3 Nbd7 $1 13. Nxd5 Nxd5 14. Qxd5 Ne5 $3 {[#]} 15. Qe4 (15. Qxe5 Bf6 $8) (15. Qxa8 Bg4 $3 16. Nxe5 Qxa8 17. Nc6 Bc5 18. Bg2 Qe8 $17) 15... Nxf3+ 16. Qxf3 Be6 $44) 12... Bd6 (12... Nbd7 $2 13. Nc6 Qe8 14. Nxd5 $18) 13. Be2 (13. g3 $1 {JRC}) 13... Be6 14. Bf3 (14. O-O {JRC}) 14... Ra7 15. O-O Rc7 16. Qb3 (16. Rc1 {JRC}) (16. Nce2 Re8 17. Nf4) (16. Na4 Rc4 17. h3) 16... Nbd7 (16... Be5 $6 17. Nxe6 fxe6 18. Nxd5 $1 Bxb2 $2 (18... Bxh2+ 19. Kxh2 Nxd5 20. Bg4) 19. Nxc7 $8 Bxa1 20. Nxe6 $1 $18) 17. Rfd1 $2 (17. Nxd5 $2 Bxd5 18. Bxd5 Nc5 $8 19. Qd1 $8 Nxd5 20. Nf5 $1 Rd7 $1 21. Bxg7 Nf6 $3 $17) ( 17. Nc6 $3 Rxc6 18. bxc6 d4 $6 (18... Ne5 19. Ne2 $16) 19. Qd1 $3 {[#](Cuban genius would have "forgotten" this ?)} (19. Nd5 $2 Bxd5 $1 20. Bxd5 Nc5 $8 $17) 19... dxc3 20. Qxd6 $8 cxb2 21. Rad1 $8 Ba2 (21... b1=Q 22. Rxb1 Nc5 23. Qxd8 Rxd8 24. Rxb6 $18) 22. cxd7 $8 b1=Q (22... Qxd7 23. Qxb6) 23. Rxb1 Bxb1 24. Rxb1 Qxd7 25. Qxb6 $18) (17. g3 $6 Ne5 18. Bg2 $14) 17... Ne5 $1 $11 18. Be2 Qe7 ( 18... Neg4 19. h3 $2 (19. g3 $1 h5 $1) (19. Bxg4 $1 Bxh2+ $1 20. Kxh2 Nxg4+ 21. Kg3 $8 Qf6 $1 $44) 19... Bh2+ $1 20. Kf1 $2 (20. Kh1 $8 Nxf2+ $8 21. Kxh2 Qd6+ $8 22. g3 {(Kg1? ...Nxh3+!!)} Bxh3 $1 $17) 20... Nxf2 $3 {[#]} 21. Kxf2 Ne4+ $8 22. Nxe4 (22. Kf1 Qh4 $8 23. Nxe4 dxe4 {idem}) 22... dxe4 23. Qa4 Qh4+ $1 24. Kf1 Bxh3 $3 25. Nc6 (25. gxh3 Qg3 $1) 25... Bg3 $3 26. Bf3 Bg4 $3 $19) 19. Rac1 ( 19. Rf1) (19. h3) 19... Rfc8 20. Na4 {The stubbornness not to play h2-h3 will go wrong.} Rxc1 21. Rxc1 Rxc1+ 22. Bxc1 Ne4 $1 (22... Nc4 $1) 23. Bb2 $2 { Natural... and losing.} (23. Nxb6 $2 Qc7 $8 $19) (23. Qc2 $11) (23. Nxe6 fxe6 24. g3 $11) (23. f3 $2 Qh4 $3 (23... Ng4 $1) 24. g3 (24. fxe4 Ng4 $1 25. Nf3 Bxh2+ $1 {and mate in 2}) 24... Nxg3 $8 25. Qd1 (25. hxg3 Qxg3+ $8 26. Kh1 Nd3 $1 {(or on g4)} 27. f4 Nf2#) 25... Ng4 $1 (25... Nxe2+ $1 26. Qxe2 Nxf3+ $1 27. Nxf3 Qxa4 $19) 26. fxg4 Ne4 $1 {(or on h1 !)} 27. Nf3 Bxh2+ $1 28. Kh1 Qf2 $1 $19) 23... Nc4 $1 ({Even stronger} 23... Qf6 $3 24. Nf3 (24. Bf3 Nd2 $3 25. Qd1 Nexf3+ 26. Nxf3 Nxf3+ 27. gxf3 Qg6+ $1 28. Kf1 Bxh2 $19) (24. f4 Qh4 $3 25. Qd1 {(g3 ...Nxg3!! hxg3 ...Qxg3+ Kh1 ...Bf5!! Qxd5 ...Qh3+!! & ...Qxe3+)} Ng4 $1 26. Bxg4 Qf2+ $8 27. Kh1 Bxg4 28. Qg1 Qh4 $1 29. Qc1 {(g3 ...Qh5! Qe1 ... Bc5!)} Bd1 $1 $19) 24... Nxf3+ $8 25. Bxf3 Bxh2+ $3 {[#]} 26. Kxh2 Qh4+ 27. Kg1 Qxf2+ 28. Kh2 (28. Kh1 Qe1+ $8 29. Kh2 Qg3+ $8 30. Kg1 Ng5 $3) 28... Nd2 $1 (28... Qg3+ $1) 29. Qd1 d4 $3 {[#]} 30. Bc1 (30. Bxd4 Bb3 $8 $19) 30... dxe3 $1 31. Bxd2 exd2 $8 32. Nxb6 (32. Nc3 $2 Qh4+ $1 {for ...Qd4+}) 32... g5 $1 $19) (23... Qh4 $2 24. g3 $8 Qf6 $8 25. f4 $1 Nd7 $11) 24. Bxc4 $6 {Eliminates at least one attacker.} (24. Nxe6 $2 Bxh2+ $3 25. Kxh2 Qh4+ $8 26. Kg1 Qxf2+ 27. Kh2 Nxe3 $19) (24. g3 $1 {(less evil)} Qf6 $1 (24... Nxb2 $1 25. Qxb2 Bxa3 26. Qa1 Bc5 $17) (24... Bh3 $1) 25. f4 $8 (25. f3 $2 Bxg3 $3 26. hxg3 Qg5 $8 27. fxe4 Qxg3+ $1 28. Kh1 Nxe3 $1 29. Bf3 Qe1+ $1 30. Kh2 dxe4 $19) 25... Nc5 $8 26. Nxc5 bxc5 27. Nxe6 Qxb2 (27... Nxb2 28. Ng5 c4) 28. Qxb2 Nxb2 29. Nd8 c4 $1 30. Nc6 Bc5 $1 31. Kf2 (31. Nd4 Na4 $1) 31... c3 $1 (31... a4 $6 32. Nb4 $1) 32. Ke1 (32. Nxa5 $2 c2 $1 33. Nb3 Nc4 $3) 32... Kf8 $17) 24... Bxh2+ $3 {[#]} (24... dxc4 $4 25. Qc2 $8 $16) (24... Nd2 $6 25. Qc3 $8 Nxc4 26. Nf5 $1 Qf8 27. Nxd6 Nxb2 28. Nxb2 Qxd6 29. Nd3 $11) 25. Kxh2 Qh4+ $8 26. Kg1 Qxf2+ $8 27. Kh2 Qg3+ $1 (27... Qh4+ $1 {idem}) 28. Kg1 (28. Kh1 $6 Nf2+ $1 (28... Bh3 $1 29. Bf1 Nf2+ $8 30. Kg1 Ng4 $8 {JRC}) (28... dxc4 $1 29. Qc2 Bd5 $1) 29. Kg1 Bh3 $3 {[#]} 30. Bxd5 Ng4 $8 31. Qd1 Qxe3+ 32. Kh1 Nf2+ 33. Kh2 Nxd1 $19) 28... dxc4 $2 { Second (probable) missed win, admittedly complex.} (28... Qe1+ $3 29. Bf1 $8 ( 29. Kh2 $2 Nf2 $3 30. Bxd5 Ng4+ $8 {(on ...Qh1+ Kg3 ...Ne4+!! & Nd2! we will have The Queen against 3 "minor" pieces)} 31. Kh3 g5 $3 32. Nf3 Nxe3+ $8 33. Kh2 Qf2 $8 34. Nxg5 Bxd5 $19) 29... Qf2+ $8 30. Kh2 Nd2 $8 31. Qd1 $1 (31. Qc2 Nf3+ $8) (31. Qd3 Nxf1+ $8 32. Kh1 Bh3 $8) 31... Nxf1+ $8 32. Kh1 Qh4+ $8 (32... Bh3 $2 33. Qf3 $8 $11) (32... Nxe3 $2 33. Qe2 $1) 33. Kg1 Ng3 $8 34. Qc1 $1 Qh1+ $8 35. Kf2 Ne4+ $8 36. Ke2 {(on Kf3 it's mate in 3)} Bg4+ $8 (36... Qxg2+ $6 37. Kd3 Qg6 $8 38. Qc6 h5 $1 39. Nxe6 Nc5+) 37. Kd3 (37. Nf3 Qxg2+ $1) 37... Nf2+ $8 38. Kd2 (38. Kc3 Bd1 $3 39. Nxb6 $6 Qe1+) (38. Kc2 Bd1+ $8 39. Kb1 Bxa4 $8 40. Qxh1 Nxh1 41. Bc3 $1 h5 $1 42. Bxa5 Bxb5 $8 43. Bxb6 Bf1 $8 44. a4 Bxg2 45. a5 Bf1 $19) 38... Qxg2 $8 39. Kc2 h5 $8 40. Nxb6 h4 $8 41. Na4 h3 $8 (41... Ne4+ $2 42. Kb3 $8 Nd2+ 43. Ka2 Nc4 44. e4 $1 h3 45. Qg5 $3 Nxb2 46. Nxb2 h2 47. Nf5 $3 $11) 42. b6 Bc8 $8 43. Kb3 Ba6 $8 44. Nc5 Nd3 $3 {[#]} (44... h2 $4 45. Nxa6 $8 $18) 45. Nxd3 h2 $8 46. Qc6 $1 {(for Qa8xa6)} Kh7 $8 47. b7 (47. Qa8 $2 Bxd3 $8 48. b7 h1=Q $8 49. b8=Q Qd1+ $8 {then mate in 3}) 47... Bxb7 $8 48. Qxb7 h1=Q 49. Qxf7 Qd1+ $1 50. Ka2 Qgf1 $1 51. Qxf1 Qxf1 52. Nf4 g5 $1 53. Nfe2 a4 54. Bc1 (54. Ng3 Qf2 $1) 54... g4 $19) (28... Qf2+ $6 29. Kh2 Qh4+ 30. Kg1 Qe1+ $8 {idem}) 29. Qc2 $6 {Without being a losing move, it offers yards for getting beaten.} (29. Qd1 $1 Qxe3+ 30. Kh2 $8 Nf2 (30... Qg3+ 31. Kg1 $8 $11 { : no ...Qe1+}) (30... c3 31. Nf3 $1) 31. Qc1 $8 (31. Qe2 $2 Ng4+ $8 32. Kh1 Qh6+ $8) (31. Qf3 $2 Ng4+ $1 32. Kg3 Qe1+ $8) 31... Ng4+ (31... Qe5+ 32. Kg1 $8 ) 32. Kh1 Qg3 $1 33. Nf3 $8 Nf2+ 34. Kg1 Nh3+ 35. Kh1 $8 $11) 29... Qxe3+ $1 ( 29... Qe1+ 30. Kh2 Nf6 $2 (30... Qg3+ $1) 31. Nxe6 $8 Qh4+ 32. Kg1 Ng4 $6 { (text on 38th with Pe3 more)} 33. Qd2 $1 fxe6 34. Nxb6 Qh2+ 35. Kf1 Qh1+ 36. Ke2 Qxg2+ 37. Kd1 $8 Nf2+ $8 (37... Qg1+ $2 38. Kc2 $8 Nxe3+ 39. Kc3 $8 Nd1+ 40. Kxc4 $8 Nxb2+ 41. Qxb2 Qxb6 42. Qe5 $1 $16) 38. Kc2 Qg6+ $8 39. e4 $1 Nxe4 $8 40. Qe3 $1 $14) 30. Kh2 $8 (30. Kh1 $2 Nf2+ $1 31. Kg1 Ng4+ $1 {and mate} ) 30... Qh6+ (30... Qg3+ 31. Kh1 $2 (31. Kg1 $8 Qe1+ $1 {(...Bd5? Qe2!)} 32. Kh2 {: text}) 31... Bd5 $3 {[#]} (31... Nf2+ $2 32. Kg1 Nh3+ $1 {(or ...Nd3!)} 33. Kf1 $8 Qf4+ {(...Bd5 Qe2!)} 34. Nf3 Bf5 $8 35. Qd2 $8 Bd3+ $8 36. Ke1 Qg3+ $1 37. Kd1 Nf2+ $8 38. Kc1 Qxg2 39. Bd4 $1 $14) 32. Kg1 {(the threat was ...Nf2+) } Qe1+ $8 33. Kh2 Nf2 $8 34. Nf3 (34. Kg3 h5 $1 $19) (34. Qc1 Qe5+ $8 35. Kg1 Qg3 $8) 34... Bxf3 $1 35. gxf3 Qh1+ $8 36. Kg3 Qg1+ $1 37. Kf4 Qh2+ $8 38. Kf5 (38. Ke3 Ng4+ $8) 38... g6+ $1 {and mate (pur one) in 3}) (30... Bg4 $1 31. Qxc4 $8 ( 31. Nxb6 $2 c3 $3) 31... Qf4+ 32. Kg1 $8 Qf2+ 33. Kh2 h5 $1 {(tempting to exploit the lack of coordination of white "minor" pieces)} 34. Qc7 $1 (34. Nxb6 $2 Qxb2 $8 35. Qd3 Nf2 $3 36. Nc4 {(Qe3 ...Be6!)} Qxb5 $1 $19) ( 34. Qc2 $2 Nd2 $3 $19) 34... f6 (34... Kh7 35. Qc2 $1 Qh4+ 36. Kg1 Qe1+ 37. Kh2 Bd1 38. Qd3 $8 Bxa4 39. Nf3 $8 Qg3+ 40. Kg1 f5 41. Qd7 $44) (34... Nd2 35. Bc3 $3 $11 Bf3 36. Qc8+ $8) 35. Nxb6 $8 Qxb2 36. Qc4+ $1 Kh7 (36... Kh8 37. Qd5 $1) 37. Qd3 $1 f5 $8 38. Nd7 $1 h4 39. Nf8+ $8 Kh6 40. Nfe6 $8 h3 41. Qc2 $8 Qxa3 42. Qc7 $8 Qd6+ 43. Qxd6 Nxd6 44. gxh3 Bd1 45. b6 $11) 31. Kg1 Qe3+ 32. Kh2 $8 Qg3+ 33. Kg1 $8 Qe1+ 34. Kh2 Nf6 (34... Bg4 $1 35. Nxb6 $6 (35. Qxc4 Qh4+ 36. Kg1 Qf2+ {as already seen}) 35... c3 36. Nd5 $8 {(which was not possible with bQ on e3)} cxb2 37. Qxb2 Qg3+ $8 (37... Nd2 $6 38. Qc3 $8) 38. Kg1 $8 (38. Kh1 $2 Bh3 $3) 38... Qe5 $3 {[#]} (38... Bh3 $6 39. Nf5 $1 $11) 39. Ne3 $8 Be6 $1 ( 39... Ng3 40. Qf2 $8) 40. b6 Nd6 $8 41. Qc3 Bc8 $17) (34... Bd5 $2 35. Qe2 $1 ( 35. Nf3 $1) 35... Qh4+ 36. Kg1 $18) 35. Nxe6 $8 $11 {This beast must be eliminated.} (35. Qe2 $2 Ng4+ $8 36. Kh3 Qh1+ $8 37. Kg3 Qh2+ $8 38. Kf3 Ne5+ $8 39. Ke3 (39. Ke4 Bg4 $3 40. Qf1 Nd3 $1) 39... c3 $3 (39... Bg4 $2 40. Nf3 $1) 40. Bxc3 Bc4 $8 41. Qd2 (41. Qd1 Qxg2 $1 42. Nxb6 Qg3+ $1 43. Ke4 Nd3 $1) (41. Qc2 Qg3+ $1 42. Nf3 Ng4+ $8 43. Ke4 f5+ $3) 41... Ng4+ $8 42. Kf3 Qh4 $8 43. Qe1 Nh2+ $8 44. Ke3 Nf1+ $8 45. Kf3 Qf6+ $8 46. Ke4 Qe7+ $8 47. Kf3 Be2+ $3 {[#]} 48. Qxe2 (48. Nxe2 Qe3+ $8 49. Kg4 h5+ $8 50. Kf5 g6+ $8 51. Kf6 Qe6+ $8 52. Kg5 Qf5+ $1 53. Kh6 Ne3 $19) 48... Qf6+ $8 49. Kg4 (49. Ke4 Ng3+ $8) 49... h5+ $1 50. Kh3 (50. Kxh5 Qg6+ $1) 50... Qf4 $3 $19) 35... Qh4+ 36. Kg1 Qe1+ 37. Kh2 Qh4+ 38. Kg1 Ng4 39. Qd2 $1 (39. g3 $1 Qxg3+ $8 40. Qg2 $8 Qe1+ $8 41. Qf1 Qxe6 (41... Qg3+ 42. Qg2 $11) 42. Bd4 $8 h5 $1 (42... Qg6 43. Qf4 $1) 43. Nc3 $8 ( 43. Bxb6 $2 Qg6 $1 44. Qf4 Qb1+ $1) (43. Nxb6 $2 c3 $3 44. Nc4 Qg6 $1 45. Qg2 c2 $1) 43... Qg6 $1 (43... h4 44. Qe2 $1) 44. Qf4 $1 Ne3+ 45. Kf2 $8 Nf5 (45... Nc2 46. Nd5 $1) 46. Be5 $11) 39... Qh2+ $1 (39... fxe6 $1 40. Bd4 $1 h5 $1 41. Bxb6 Qh2+ $8 42. Kf1 Qh1+ $8 43. Bg1 Nh2+ $1 44. Kf2 $8 Ng4+ $8 45. Kf1 $8 $11) 40. Kf1 Qh1+ $8 41. Ke2 Qxg2+ $8 42. Kd1 $8 Nf2+ $8 43. Kc2 (43. Ke1 Nd3+ $8 44. Kd1 $8 $11) 43... Qg6+ $8 (43... fxe6 $2 44. Qd8+ $1 Kf7 45. Qc7+ $1 Kf8 $8 46. Kb1 $8 Nd3 47. Qxb6 Qh1+ $8 48. Ka2 Qd5 $8 49. Qb8+ $1 Kf7 $8 50. Qc7+ $1 ( 50. Nb6 $6 Qxb5 $8 $11) 50... Ke8 $8 51. Nb6 Qxb5 $8 52. Nxc4 Qd7 $1 53. Qb8+ $1 (53. Qxa5 Nxb2) 53... Qd8 $8 (53... Kf7 $2 54. Qg3 $1) 54. Nd6+ Ke7 55. Qxd8+ Kxd8 56. Bxg7 $16) 44. Kc1 $8 Qg1+ 45. Kc2 Qg6+ 46. Kc1 Nd3+ 47. Kb1 fxe6 (47... Qxe6 48. Qg2 $1 f6 $8 49. Qa8+ Kf7 50. Qb7+ Kg6 51. Qxb6 Qe1+ $1 52. Ka2 Qd1 53. Qxa5 Qb3+ 54. Kb1 $11 Nxb2 $2 55. Nxb2 c3 56. Qb4 $8 $18) 48. Qc2 $6 ( 48. Ka2 $1 {(for Nxb6, JRC)} Qf5 $1 49. Qc3 (49. Nxb6 $2 Qxb5 $8 50. Qc3 Qxb2+ $17) 49... Nxb2 50. Qxb2 $8 h5 $1 51. Nxb6 c3 $3 52. Qe2 h4 $1 53. a4 h3 54. Nc4 $8 c2 55. Kb2 $8 e5 $11) (48. Bc3 $1 h5 $1 (48... Nc5+ 49. Ka2 $8 Nxa4 50. Qd8+ $8 Kf7 $11) 49. Nxb6 Qg1+ 50. Kc2 $8 Qxb6 $8 51. Qg2 $8 e5 (51... Ne1+ 52. Bxe1 Qxb5 $8) 52. Qc6 $8 Qf2+ 53. Bd2 $8 {(why the King had to come to c2)} Qd4 54. b6 Nc5 55. Qe8+ $8 Kh7 $11) (48. Nxb6 $4 Qg1+ $8) 48... h5 $1 49. Bd4 $1 (49. Qxc4 h4 $8 (49... Ne5+ $2 50. Qc2 $8 $11) 50. Ka2 (50. Qc7 $2 Nxb2+ $1 51. Kxb2 Qg2+ $1 52. Ka1 h3) (50. Qxh4 $4 Nb4+ $8) 50... h3 $1 51. Qh4 $8 Nxb2 52. Nxb2 $8 Qf5 $1 53. Qd8+ $8 (53. Nc4 $2 Qd5 $8) 53... Kh7 54. Qh4+ $8 Kg6 55. Nc4 Qd5 56. Qg3+ $8 Kf7 57. Kb3 $8 Qxb5+ 58. Kc3 $8 Qc6 $15) (49. Nxb6 Qg1+ $8 50. Ka2 $8 Qxb6 51. Qxc4 $8 Nxb2 $1 52. Kxb2 h4 $1 53. Kb3 h3 54. Qc6 $8 Qe3+ 55. Ka4 $8 Qe5 56. b6 h2 57. b7 Kh7 58. Qf3 $8 Kh6 $15) 49... h4 $8 50. Bxb6 h3 $8 51. Bc7 $8 e5 $1 (51... Qe4 $6 52. Nc3 $1 (52. Bg3 $2 Qg4 $1) (52. Bh2 Qh1+ 53. Ka2) 52... Qe1+ 53. Nd1 $1 $11) 52. b6 $1 {JRC reproaches itself for this move, preferring (wrongly) Qxc4+. Of course, this comes from what he hurts, appreciated 53 Nc3, which is understandable !} (52. Qxc4+ $2 Kf8 $8 53. Bd6+ ( 53. Bb6 h2 $8 {(...Nc5+ Ka1! ...Nxa4 Qc8+!)} 54. Qc8+ Ke7 $1 {(...Qe8!)} 55. Qd8+ Ke6 56. Qc8+ Kf6 $8 57. Qd8+ Kf5 $8 58. Qxd3+ Kf6 59. Bd8+ Kf7 $8 $19) ( 53. Qc2 Nf4 $8 $19) (53. Bxa5 h2 $1 $19) 53... Qxd6 $8 54. Qc8+ Ke7 $8 55. Qxh3 {(-/+ according to JRC, but...)} Qxa3 $8 56. Qh4+ Kd7 $1 57. Nb6+ (57. Qg4+ Kd8 $8 58. Qg5+ Qe7 $8) 57... Kc7 $8 58. Qc4+ Nc5 $3 59. Na8+ (59. Na4 Qb3+) 59... Kd6 $8 $19) 52... Qe4 $3 {[#]} 53. Bxe5 $2 {A mistake more serious than that on the 23rd move.} (53. Nc3 $8 h2 $1 54. Nxe4 $8 h1=Q+ 55. Ka2 Qxe4 56. Qb1 $3 (56. b7 $2 Nb4+ $8 57. axb4 Qxc2+ 58. Ka1 Qc1+ 59. Ka2 Qd2+ $1 60. Ka1 axb4 61. b8=Q+ Kh7 $19) ( 56. Kb1 $2 Qh1+ $1 57. Ka2 Qd5 $1 58. b7 {(Qc3 ...e4!)} c3+ $8 59. Ka1 Qxb7 $8 {(...Qh1+?? Qb1!!)} 60. Qxc3 Qh1+ $8 61. Ka2 Qd5+ $8 62. Kb1 a4 $19) 56... Qg2+ 57. Ka1 $8 Nc5 $1 (57... Qb7 58. Qb5 $1 $11) 58. Qb2 $3 (58. Qb5 $2 Nb3+ $8 { and mate in 3}) 58... Qh1+ 59. Ka2 $8 (59. Qb1 $2 Qf3 $1 60. Qb2 Qd1+ 61. Ka2 Qb3+ $1 62. Kb1 e4 $19) 59... Qd5 $1 {(threatens ...c3+!)} (59... Qf3 60. Bxe5 $8 Qb3+ 61. Kb1 $11) (59... Nb3 60. a4 $3 Nc1+ 61. Ka1 $8 c3 62. Qc2 $8 Kh8 63. b7 $8 Qxb7 64. Qxc3 $8 Nb3+ 65. Ka2 $8 Nd4 66. Bxa5 $11) 60. Qxe5 $8 Qd2+ $1 61. Kb1 $8 Qd3+ $1 62. Ka2 Qb3+ 63. Ka1 Qxa3+ 64. Kb1 Qb3+ 65. Ka1 $8 Qd1+ 66. Ka2 $8 a4 67. Qe8+ $8 (67. Qf5 $2 Qd3 $1) (67. Qxc5 $2 Qb3+ $8 68. Ka1 c3 $8 69. Qf2 c2 $19) 67... Kh7 68. Qe5 $8 Qc2+ (68... a3 {(or ...Nd3)} 69. Qf5+ $1) 69. Qb2 $8 Qb3+ (69... Qd1 70. Qb1+ Qxb1+ 71. Kxb1 $11) 70. Ka1 $8 (70. Kb1 $2 c3 $1 {for 72...c2+!}) 70... c3 (70... g5 71. Qh2+ $8 Kg8 72. Be5 $1 {(...Qh5!)} Qxb6 73. Qh8+ Kf7 74. Qg7+ Ke8 $8 75. Qxg5 $11) (70... Kg8 71. Be5 $1 Qxb2+ 72. Bxb2 $8 g5 73. Ka2 $8 g4 74. Ka3 $1 $11) 71. Qxb3 $8 axb3 72. Be5 $8 c2 (72... b2+ 73. Ka2 $8) 73. Bb2 $8 g5 74. Bc1 $8 g4 75. Kb2 $8 g3 (75... Nd3+ 76. Kxb3 $8 Nxc1+ 77. Kxc2 $8 $11) 76. Be3 $8 Na4+ 77. Kxb3 $8 Nxb6 78. Kxc2 $8 $11) ( 53. Nc5 $2 Nxc5 $8 54. Qxe4 Nxe4 55. b7 (55. Bxe5 Nc5 $1) 55... h2 $8 56. b8=Q+ Kh7 $8 $19) (53. Nb2 $2 h2 $8 54. Qxh2 Nb4+ $1 (54... Qe1+ $1 55. Ka2 Nc1+ $8) 55. Kc1 Na2+ $3 56. Kd2 c3+ $8) 53... Qe1+ $2 {Lacks an easy gain. Black player wasn't he right to compare his game to... Mary Stuart, Queen of Scots, "splendid but unlucky" ?} (53... Qh1+ $8 {JRC} 54. Ka2 Nxe5 $8 $19 {: b7 is controlled}) (53... Qxe5 $2 54. Qxc4+ $8 Kf8 $8 55. Qxd3 h2 $8 56. Qf3+ Qf6 $1 57. Qa8+ Kf7 $8 58. Qb7+ Qe7 $8 59. Qd5+ Qe6 $8 $11) 54. Ka2 $8 Nxe5 (54... Nc1+ {(advised by JRC, who thinks the text loses)} 55. Kb1 $1 (55. Kb2 $6 Qxe5+ 56. Kxc1 $8 h2 $1 57. Qxc4+ $8 Kh7 58. Qh4+ $8 Kg6 59. b7 $8 $11) 55... Nb3+ 56. Ka2 $8 $11) (54... Qe4 55. b7 $1 (55. Nb2 $1 Nb4+ 56. axb4 Qxc2 57. b7 $11 {idem}) 55... Nb4+ (55... Qxb7 56. Qxc4+) 56. axb4 $8 Qxc2+ 57. Nb2 $8 c3 58. b8=Q+ Kh7 $8 59. bxa5 cxb2 $8 60. Qxb2 Qa4+ $1 61. Kb1 Qxa5 $11) 55. b7 $8 $11 Nd7 $8 56. Nc5 $1 (56. Nb6 $1 Nb8 $8 57. Qxc4+ Kh7 $1 ( 57... Kh8 $2 58. Qc8+ $1) 58. Qd3+ Kg8 $11) 56... Nb8 $8 57. Qxc4+ Kh8 58. Ne4 $1 {[#]The dynamic has changed side, yet everything remains balanced, whatever says JRC !} Kh7 {Long considered the decisive mistake.} (58... Qe3 $1 59. Qc8+ Kh7 60. Qf5+ Kh6 $1 (60... g6 $6 61. Qf7+ Kh6 $8 62. Qf8+ Kh5 $8 63. Qxb8 Qe2+ $8 64. Kb3 a4+ $8 65. Kc3 Qe3+ $8) 61. Qe6+ g6 $8 $11) (58... Qh4 $1 59. Qc8+ Kh7 60. Qf5+ (60. Qxh3 Qxh3 61. Ng5+ Kg6 62. Nxh3 Kf5 $11) 60... Kh6 $1 ({or} 60... Kg8 $1) ({but no more} 60... g6 $2 61. Qf7+ $8 Kh6 62. Qf8+ $1 Kh5 63. Qh8+ $1 Kg4 64. Qxb8 $1 $18 {because the bQ has no check}) 61. Nd6 (61. Qe6+ Kh7 $8 $11) 61... g6 $8 62. Qf8+ Kh7 $8 63. Qxb8 Qf2+ $8 64. Kb3 Qb6+ $8 65. Ka4 h2 $8 66. Ne4 Qd4+ $1 (66... Qc6+ $1) 67. Kxa5 h1=Q $11) (58... h2 $2 59. Qc8+ $8 Kh7 60. Qh3+ $1 Kg8 (60... Kg6 61. Qe6+ $8 {followed by a Knight check}) 61. Qe6+ $1 Kf8 62. Qd6+ $8 Kf7 63. Ng5+ $8 {and Qxb8+}) (58... Qh1 $2 59. Qc8+ $8 Kh7 60. Qf5+ $8 Kh8 (60... g6 61. Qf7+ $8 Kh6 62. Qf8+ $1 Kh5 63. Ng3+) 61. Qh5+ $8 Kg8 62. Qe8+ $8 Kh7 63. Ng5+ $8 Kh6 64. Nf7+ $8 Kh7 ( 64... Kg6 65. Qe6+ $8 {and mate in 2}) 65. Qh8+ $8 Kg6 66. Ne5+ $8 Kf5 67. Qxb8 $8 $18 {followed by a rise of wK}) ({And even} 58... g5 $1 59. Qc8+ Kg7 $8 60. Qc7+ (60. Qxb8 Qe2+ $8 61. Kb3 a4+ $1 {(or ...Qd3+!)} 62. Kc3 Qe3+ $8) 60... Kg6 $8 61. Qxb8 Qe2+ $8 62. Ka1 Qd1+ $1 63. Kb2 Qe2+ $8 64. Kc3 Qe3+ $8 65. Kc4 Qxe4+ $8 66. Kb5 h2 $8 {(Why you shouldn't come in h6)} 67. Qxh2 Qxb7+ $8) 59. Qd3 $3 {[#]Very venomous.} (59. Ng5+ Kg6 $1 60. Nxh3 Qd2+ $1 61. Kb3 a4+ $1) 59... g6 $2 {The real mistake, which apparently no one has detected.} (59... Kg6 $2 60. Qd6+ $3 (60. Nc3+ $1 Kh6 {(...Kg5 Qd8+!! or ...Kf7 Qf5+!! ...Ke7 Qc5+!!)} 61. Qxh3+ $8 Kg5 62. Qg2+ $3 Kf6 {(...Kf5 Qf3+!! or ...Kf4 Qh2+!!)} 63. Ne4+ $8 Kf7 64. Qc2 $1 a4 65. Qc4+ $3 Ke7 66. Qc7+ $1 Ke6 67. Qc8+ $8 { (no Qxb8? ... Qe2+!! with the idea Ka8 ... Qa5+!! Qa7 ... Qd8+!! b8Q ... Qd5+!!, this which does not work with the bK in e7: the explanation appears 10 moves later, "à la Ryabinin"; and b8N ... Qd5+ Qb7 ... Qa5+ Qa6 only makes sense if the bPg has disappeared)} Kd5 {(...Ke7 Qxb8!! ...Qe2+ Ka1!!)} 68. Nc3+ $3 Kd4 69. Qd8+ $3) 60... Kf5 (60... Kh5 61. Qxb8 $1 Qe2+ 62. Ka1 $3 {(Kb3? ...a4+!!)} Qd1+ {(... h2 Ng3+! or Qh8+!)} 63. Kb2 $8 $18) 61. Qf8+ $8 (61. Qxb8 $2 Qe2+ $8 62. Ka1 Qd1+ 63. Kb2 Qe2+ $8 64. Kc3 Qe3+ $1 65. Kc4 Qxe4+ $8 66. Kb5 h2 $1 $11 {who would be impossible with the bK in h5}) 61... Kg4 62. Qc8+ $1 (62. Nf2+ $1) 62... Kf3 (62... Kh4 63. Qxb8 $8 Qe2+ 64. Ka1 $8) 63. Ng5+ $8 Ke3 64. Qe6+ $1 Kf2 65. Nxh3+ $8 Kf1 66. Qxe1+ $8 Kxe1 67. Kb3 $8 $18) (59... Kg8 $2 60. Qd5+ $8 Kf8 ( 60... Kh7 61. Qh5+ $1 Kg8 62. Qe8+ $8 Kh7 63. Ng5+ $1) 61. Qd6+ $1 Kf7 62. Ng5+ $8) (59... Qh4 $2 60. Ng5+ $8 Kh6 61. Nf7+ $8 Kh5 62. Qf5+ $3 g5 63. Ne5 $3 $18 {[#]JRC}) (59... h2 $2 60. Ng5+ $1 (60. Qh3+ $1 Kg6 61. Qe6+ $1) 60... Kh6 61. Nf7+ $8 Kh5 62. Qf5+ $8 Kh4 63. Qf4+ $8 Kh3 64. Ng5+ $8 Kg2 65. Qf3+ $8 Kg1 66. Nh3#) (59... g5 $3 {(Surprising rescue)} 60. Qxh3+ (60. Nxg5+ Kh6 $8 61. Ne4 {(Nxh3 ...Qe6+!)} Kg7 $8 62. Qd4+ Kh7 $8 $11) 60... Kg7 $8 61. Qf3 Qc1 $3 {[#]} 62. Qf6+ (62. Qd3 g4 $1) 62... Kg8 $8 63. Qe6+ (63. Qg6+ Kf8 $11) (63. Qxg5+ Qxg5 64. Nxg5 Kf8 $1 65. Kb3 Ke7 $1) 63... Kg7 $1 (63... Kf8 $2 64. Qc8+ $8) 64. Qe7+ Kh8 $1 (64... Kg6 $1) 65. Qf8+ Kh7 {(g6 square is free !)} 66. Qc8 Qf4 $8 67. Qe6 (67. Qe8 g4) 67... Qc1 $8 $11) 60. Qxh3+ $8 Kg7 (60... Kg8 61. Qe6+ $1) 61. Qf3 $3 $18 {[#]} (61. Qd3 $2 Qc1 $8 62. Qd4+ (62. a4 Qc6 $1) 62... Kh7 $8 63. Nf6+ (63. Qc3 Qf4 $1) 63... Kh6 $1 64. Qd3 Qf4 $1) 61... Qc1 (61... Kg8 62. Qd3 $1 (62. Qb3+ $1 Kf8 63. Qc2 $1) 62... Kg7 (62... Qc1 63. Qd8+ $1) 63. Qd4+ $1 Kh7 64. Ng5+ $1 (64. Qd5 $6 Qf1 65. Kb3) 64... Kg8 (64... Kh6 65. Nf7+ $8 Kh5 66. Qh8+ $1 Kg4 67. Ne5+ $1 Kf5 68. Qxb8 $8) 65. Qd5+ $1 Kg7 66. Ne4 $3 {[#]} Qe2+ ( 66... Qf1 67. Qe5+ $1 Kh7 68. Nf6+ $1) 67. Kb3 $8 Qf3+ 68. Ka4 $1 $18) (61... Qh4 62. Qc3+ $3 Kf7 63. Qc7+ $1 Qe7 (63... Ke6 64. Qxb8 $1) 64. Nd6+ $1 Ke6 65. Qxb8 $8 $18) (61... Nd7 62. Qd3 $1 Nb8 (62... Ne5 63. Qd5 $1) 63. Qd4+ $1 { as above}) 62. Qf6+ $8 Kh7 (62... Kg8 63. Qe6+ $1 Kg7 64. Qe7+ $8 Kh6 { (elsewhere mate in 2)} 65. Qf8+ $8 {: text}) 63. Qf7+ $1 (63. Ng5+ $1 Kh6 64. Nf7+ $8 Kh5 65. Qh8+ $8 Kg4 66. Qc8+ $8) 63... Kh6 64. Qf8+ $8 Kh5 65. Qh8+ $1 Kg4 66. Qc8+ $8 1-0 [Event "2#"] [Site "?"] [Date "1984.??.??"] [Round "?"] [White "Jada, F."] [Black "1507.01"] [Result "1-0"] [SetUp "1"] [FEN "2r1n3/8/8/4R3/Q3N3/8/2pR4/4k1Kn w - - 0 1"] [PlyCount "0"] [EventDate "1984.??.??"] [SourceDate "2022.01.01"] 1-0 [Event "2#"] [Site "?"] [Date "1930.??.??"] [Round "?"] [White "Tamminen, V."] [Black "4852.14"] [Result "1-0"] [SetUp "1"] [FEN "8/B1ppK3/rqp2R2/3k1B2/Rr6/1P1p1N2/2N5/3b2Q1 w - - 0 1"] [PlyCount "0"] [EventDate "1930.??.??"] [SourceDate "2022.01.01"] 1-0 [Event "2#"] [Site "?"] [Date "1951.??.??"] [Round "?"] [White "Ellerman, A."] [Black "4728.25"] [Result "1-0"] [SetUp "1"] [FEN "7K/B1p5/p4n2/rR1P2Q1/N3k3/3r1pp1/2P4p/1n3NqB w - - 0 1"] [PlyCount "0"] [EventDate "1951.??.??"] [SourceDate "2022.01.01"] 1-0 [Event "2#"] [Site "?"] [Date "1986.??.??"] [Round "?"] [White "Ismile, S."] [Black "1772.01"] [Result "1-0"] [SetUp "1"] [FEN "5b2/3r4/2r3b1/p7/Q7/2k2N2/1N2RBK1/8 w - - 0 1"] [PlyCount "0"] [EventDate "1986.??.??"] [SourceDate "2022.01.01"] 1-0 [Event "2#"] [Site "?"] [Date "1948.??.??"] [Round "?"] [White "Ellerman, A."] [Black "4551.33"] [Result "1-0"] [SetUp "1"] [FEN "5B2/3q2Q1/5rb1/1pppR3/3k1P1R/N7/1PP5/1K3B2 w - - 0 1"] [PlyCount "0"] [EventDate "1948.??.??"] [SourceDate "2022.01.01"] 1-0 [Event "2#"] [Site "?"] [Date "1963.??.??"] [Round "?"] [White "Juhe, H."] [Black "1127.34"] [Result "1-0"] [SetUp "1"] [FEN "B4K2/p3p3/p2R1p2/B1k5/2P5/1Pn2PQ1/N1n5/8 w - - 0 1"] [PlyCount "0"] [EventDate "1963.??.??"] [SourceDate "2022.01.01"] 1-0 [Event "2#"] [Site "?"] [Date "1971.??.??"] [Round "?"] [White "Hermanson, H."] [Black "4878.51"] [Result "1-0"] [SetUp "1"] [FEN "2brrb2/2R2n2/2R5/3p2Q1/2Nk2P1/Bq2NP2/1PP1P1K1/2n5 w - - 0 1"] [PlyCount "0"] [EventDate "1971.??.??"] [SourceDate "2022.01.01"] 1-0 [Event "2#"] [Site "?"] [Date "1971.??.??"] [Round "?"] [White "Mansfield, C."] [Black "1845.22"] [Result "1-0"] [SetUp "1"] [FEN "2N2N2/7b/1p6/1Rn1k3/p3P1P1/K3Q1rr/7B/5R2 w - - 0 1"] [PlyCount "0"] [EventDate "1971.??.??"] [SourceDate "2022.01.01"] 1-0 [Event "2#"] [Site "?"] [Date "1946.??.??"] [Round "?"] [White "Ellerman, A."] [Black "1825.34"] [Result "1-0"] [SetUp "1"] [FEN "2R1K3/1p1Np3/3k1ppR/3P4/7N/2PPrn2/Q4B2/2r4B w - - 0 1"] [PlyCount "0"] [EventDate "1946.??.??"] [SourceDate "2022.01.01"] 1-0 [Event "2#"] [Site "?"] [Date "1969.??.??"] [Round "?"] [White "Mansfield, C."] [Black "1426.51"] [Result "1-0"] [SetUp "1"] [FEN "6B1/B4K2/4r3/1R6/P1kP4/1p6/n2PPP2/n5Q1 w - - 0 1"] [PlyCount "0"] [EventDate "1969.??.??"] [SourceDate "2022.01.01"] 1-0 [Event "2#"] [Site "?"] [Date "2015.??.??"] [Round "?"] [White "Colaneri, B."] [Black "4881.33"] [Result "1-0"] [SetUp "1"] [FEN "1b3Qb1/2rk1q2/PP2pPB1/4r2N/5B1p/6pK/8/2R2R2 w - - 0 1"] [PlyCount "0"] [EventDate "2015.??.??"] [SourceDate "2022.01.01"] {Given at the Ukrainian Championship 2018.} -- 1-0 [Event "2#"] [Site "?"] [Date "1960.??.??"] [Round "?"] [White "Herman, Ma"] [Black "1885.13"] [Result "1-0"] [SetUp "1"] [FEN "3R1K2/2pN2n1/4kN2/1pr5/p1Rrb1P1/1B4B1/3Q4/6b1 w - - 0 1"] [PlyCount "0"] [EventDate "1960.??.??"] [SourceDate "2022.01.01"] 1-0 [Event "3#"] [Site "?"] [Date "2014.??.??"] [Round "?"] [White "Kirillov, V & Rossomakho Y"] [Black "4428.13"] [Result "1-0"] [SetUp "1"] [FEN "6nK/6P1/3pNQ1p/1B1k3r/3pN3/8/n3R3/2q3B1 w - - 0 1"] [PlyCount "0"] [EventDate "2014.??.??"] [SourceDate "2022.01.01"] 1-0 [Event "3#"] [Site "?"] [Date "2005.??.??"] [Round "?"] [White "Kuligin, M."] [Black "1084.01"] [Result "1-0"] [SetUp "1"] [FEN "B2B3Q/8/7N/1n6/5k2/7p/7b/K2b4 w - - 0 1"] [PlyCount "0"] [EventDate "2005.??.??"] [SourceDate "2022.01.01"] {Given at the 2018 Finnish Championship.} -- 1-0 [Event "7#"] [Site "?"] [Date "1966.??.??"] [Round "?"] [White "Kraemer, A & Zepler E"] [Black "0042.22"] [Result "1-0"] [SetUp "1"] [FEN "8/p7/8/1P1N1K2/2PkNp2/8/7b/5B2 w - - 0 1"] [PlyCount "0"] [EventDate "1966.??.??"] [SourceDate "2022.01.01"] 1-0 [Event "h#2"] [Site "?"] [Date "1991.??.??"] [Round "?"] [White "Abdurahmanovic, F."] [Black "0663.25"] [Result "1-0"] [SetUp "1"] [FEN "n3b1r1/3P1Pp1/K7/2b1p1p1/2prk3/3p4/8/8 b - - 0 1"] [PlyCount "0"] [EventDate "1991.??.??"] [SourceDate "2022.01.01"] {Replace the Pd7 with a Knight, then a Bishop, then a Rook, then a Queen. Do the same for the Pf7. Welcome to the nonuplets !} -- 1-0 [Event "h#2 3 sol"] [Site "?"] [Date "1995.??.??"] [Round "?"] [White "Abdurahmanovic, F."] [Black "1740.15"] [Result "1-0"] [SetUp "1"] [FEN "1b6/p2p1KB1/r5pQ/p5Pp/4k3/5R2/8/4r3 b - - 0 1"] [PlyCount "0"] [EventDate "1995.??.??"] [SourceDate "2022.01.01"] 1-0 [Event "h#2 2 sol"] [Site "?"] [Date "2000.??.??"] [Round "?"] [White "Abdurahmanovic, F."] [Black "1876.15"] [Result "1-0"] [SetUp "1"] [FEN "1rB1Rb2/2R3p1/1Q2b1p1/2r5/8/4kPp1/3p1np1/1K3n2 b - - 0 1"] [PlyCount "0"] [EventDate "2000.??.??"] [SourceDate "2022.01.01"] 1-0 [Event "h#3 b) Nc8 on d6"] [Site "?"] [Date "1994.??.??"] [Round "?"] [White "Stolev, N."] [Black "3774.06"] [Result "1-0"] [SetUp "1"] [FEN "2N4n/8/4k3/2p5/ppKb4/p1RB1r2/2rp2p1/2q2b2 b - - 0 1"] [PlyCount "0"] [EventDate "1994.??.??"] [SourceDate "2022.01.01"] 1-0 [Event "h#8,5"] [Site "?"] [Date "2013.??.??"] [Round "?"] [White "Rimkus, M."] [Black "0043.02"] [Result "1-0"] [SetUp "1"] [FEN "8/8/1k6/7n/2p5/b3p3/7B/K7 w - - 0 1"] [PlyCount "0"] [EventDate "2013.??.??"] [SourceDate "2022.01.01"] 1-0 [Event "s#3"] [Site "?"] [Date "2011.??.??"] [Round "?"] [White "Agapov, I."] [Black "4858.42"] [Result "0-1"] [SetUp "1"] [FEN "3Rrb2/1PN5/N2n1Q2/4n1pq/RK1k4/BB1P4/1pPP4/1r6 w - - 0 1"] [PlyCount "0"] [EventDate "2011.??.??"] [SourceDate "2022.01.01"] 0-1 [Event "s#6"] [Site "?"] [Date "2006.??.??"] [Round "?"] [White "Rehm, HP."] [Black "1252.43"] [Result "0-1"] [SetUp "1"] [FEN "1Q2B3/2N1N3/1b6/3R1Pp1/1k2K1p1/2RP2P1/1P1B3p/8 w - - 0 1"] [PlyCount "12"] [EventDate "2006.??.??"] [SourceDate "2022.01.01"] 1. Rb5+ $1 (1. Re5 $2 h1=R $1) 1... Ka4 2. Re5+ Kb4 3. Be1 $1 h1=R (3... h1=N 4. Ned5+ $1 Ka5 5. Qa8+ Ba7 6. Bd2 {(return)} Nf2# (6... Nxg3#)) 4. Rb5+ Ka4 5. Rd5+ Kb4 6. Ra3+ Rxe1# 0-1