Some problems with the link to start this session.
To reassure everyone, it is always in the agenda.
Small audience for this event, and it's a pity, a lot of ZZ and a high level sacrificial game were presented and enjoyed by the audience.
Below is the report of the Master in top form.
For your information, the next class will be held on Saturday 18 June (as of Tuesday 21), so don't miss it!
---
Master's words
---
"It is with good bourgeois women that the best cranes are made, all men know that" (Danielle Darrieux in "Le désordre et la nuit").
Splendor veritatis: "The truth will set you free" (Saint John).
"I am everywhere" (Lucy, at the end of L. Besson's film).
"We" is a jerk. It's all about universal suffrage" (P. Morand).
"Wherever there is a mixture of barbarism and religion, it is religion that ends up winning; wherever there is a mixture of barbarism and philosophy, it is barbarism that wins" (A. de Rivarol, alluding to the end of Greco-Roman civilisation and the French revolution).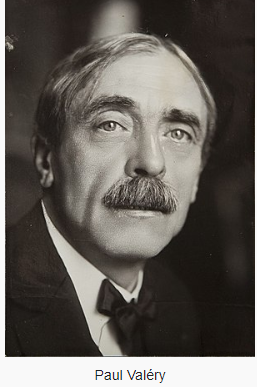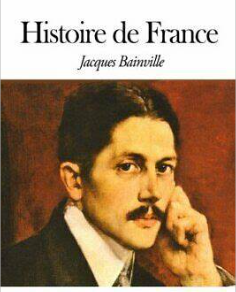 "Politics is the art of preventing people from meddling in what concerns them" (P. Valéry).
"The inability to profit from the experience of others appears to be the characteristic of the inferior man and of poor brains. It is also characteristic of that primitive state, the lowest on the scale of states, which is called democracy" (J. Bainville).
"If our educators were surgeons, there would be blood everywhere" (P. Debray-Ritzen).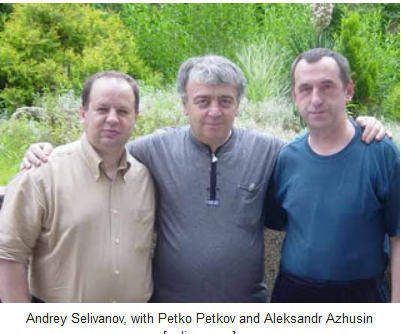 Covid ? I never realised I had it" (Lucile Randon, known as Soeur André, 118 years old).
The Bulgarian super-genius P. A. Petkov had unfortunately not listened to Novak's advice, nor read our course. He speaks of "long illness after a very unsuccessful and dangerous vaccination against covid". God bless him.
After the Bishop vs. pawn fight of the previous course, an echoing Knight vs. pawn fight. As you can imagine, there is no shortage of ZZs (reciprocal zugzwangs): 11 mentioned, but certainly many more!
A computer composition with 3 Knights against a Rook; ZZ again. A Czech study appreciated by "Uncle Halber", who knows what we are talking about. Finally a walk of two Rooks against two threatening pawns.
For next month, a pawn endgame with a familiar dilemma: to activate or to remain defensive. A Latvian masterpiece with a miraculous rescue. Then a Bishop (well assisted by a Knight) turns a black Rook upside down. Same treatment for a black Queen. Finally, a heroic struggle of two Rooks against two Knights and a future Queen.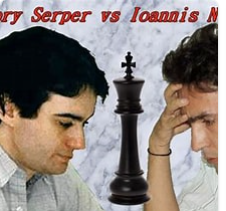 Our game of the day is a record of sacrifices: each kind of figure is... twice offered, so 8 sacrifices! It was already shown in the course a quarter of a century ago but it is not useless to return to it!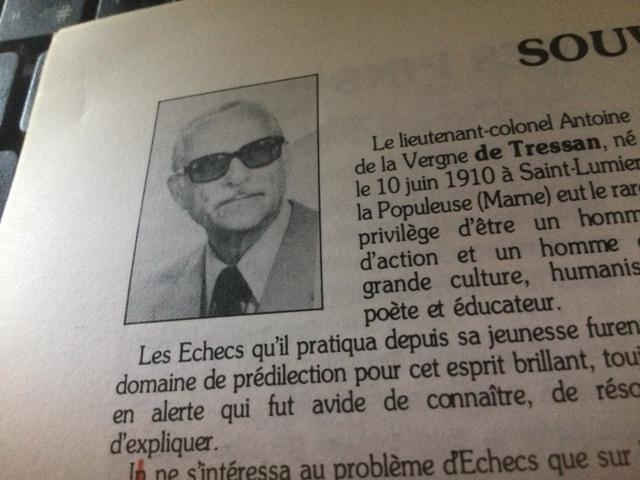 Zdravko Maslar has just left us. Our collection contains 12 of his works (see the index), mostly helpmates. Here is also a fairy tale illustrating a genre he invented, the Masand, joining his patronymic to the name of Andernach where he organised many congresses.
Training: a record number of variations in the first 2#. Trials in the 2nd, 3rd, 4th, 6th (9 trials!), 7th, 8th (one trial) and 10th. Model mats in the first 3#, double-nailed mats in the second. Two complex 5# (we leave the solution of the first).
One helpmate 2# with a twin, one in 3 which we found difficult and a diagonal echo in 4. Regulars should recognise the selfmate in 3. Finally, we leave the solution of the Gamn in 5 for charity! And we invite you to take a little walk among the... octagons here at the bottom of the page: a little pythagorean revision. http://lecoursdumaitre.e-monsite.com/pages/tools/cb-2021/py-20210316.html
Last minute : Vangelis, in his turn, leaves us. Happy man, who like Demis, had the immense happiness to know Irene Papas... https://www.youtube.com/watch?v=8a-HfNE3EIo
Have a good time. See you in a few weeks for the last session before the summer if Deus vult.
---
Master's diagrams
[Event "?"] [Site "?"] [Date "1986.??.??"] [Round "?"] [White "Horvath Jo, Sapis W"] [Black "0004.45"] [Result "0-1"] [SetUp "1"] [FEN "8/p3kp2/4p1p1/N1p3n1/7P/1P1K4/2P2P2/8 b - - 0 45"] [PlyCount "89"] [EventDate "1986.??.??"] [SourceDate "2022.01.01"] {EFV 64 ; 41/F21.} 45... Nf3 {White is a pawn down, but should be able to get away with it.} (45... Nh3 46. Ke3 $1 e5 (46... Kd6 47. Nb7+ $1) 47. Nc6+ $1 { (otherwise ...f5)} Kd6 48. Nxa7 $8 $11) 46. Kc4 $8 Kd6 47. Nb7+ $8 Kc7 (47... Kc6 48. Nd8+ $1) 48. Nxc5 $8 Nxh4 49. b4 (49. Kb5 $1) 49... Nf3 50. Kd3 $6 {A bit shy, but not catastrophic.} (50. b5 $1 Ne5+ 51. Kb4 $1 Ng4 52. Ka5 $1 (52. Nd3 $1) 52... Nxf2 53. Ka6 Kb8 54. Nd7+ $1 Ka8 55. b6 $1 (55. c4 $1 ) 55... axb6 $8 56. Kxb6 g5 57. c4 $8 Nd3 58. c5 $8 g4 (58... Nb4 59. Ne5 $8 f6 60. Ng6 $1 {or on g4}) 59. c6 $8 Nb4 60. c7 $1 (60. Nf6 $1 Nxc6 61. Nxg4 $8) 60... Nd5+ $8 61. Kc6 $8 Nxc7 62. Kxc7 $1 (62. Ne5 $1) 62... f6 $1 63. Nb6+ $8 Ka7 64. Nc4 g3 65. Nd2 $8 e5 66. Nf3 $3 {[#]} e4 (66... f5 67. Nxe5 $8) (66... g2 67. Kd6 $1 e4 68. Ng1 $8) 67. Nh4 $1 {(or on e1)} f5 68. Ng2 $8 e3 69. Kc6 $1 (69. Nxe3 $2 f4 $8 $19) (69. Nf4 $1) 69... e2 70. Kd5 $8 f4 71. Ke4 $8 $11) 50... Kc6 $1 51. Ke3 Ng5 (51... Ne1 52. Kd2 $8 Ng2 53. c4 $1 a5 54. Nd3 $8) (51... Nh2 52. Kd4 $1 (52. c4 $2 Ng4+ $1) 52... g5 53. c4 $1 Nf3+ 54. Ke3 g4 55. Na4 $1) (51... Nh4 52. c4 $1 Nf5+ 53. Ke4 $1 Nd6+ 54. Kd4 $8 e5+ 55. Kxe5 $8 Nxc4+ 56. Kf6 $8 Kb5 57. Nd3 $8 Nd6 58. f4 $1 $11) 52. f4 Nh3 53. Nd3 $1 (53. c4 $1 g5 (53... a5 54. Nd3 $8 a4 55. Kd4 $1) 54. fxg5 $8 Nxg5 55. Na4 (55. Nd3 {: texte}) 55... e5 56. b5+ $1) 53... g5 54. fxg5 $8 Nxg5 55. c4 $1 f6 56. Kd4 { Choosing to give the knight for two pawns, which is excellent but was not forced.} (56. b5+ Kb6 (56... Kd6 57. c5+ $1 Kd5 58. b6 $1 $11) 57. Kd4 $8 e5+ 58. Kd5 $1 e4 59. Nf4 $11) 56... e5+ 57. Nxe5+ $8 (57. Ke3 $2 Kd6 $1 58. Nc5 f5 $1 $19) 57... fxe5+ 58. Kxe5 $8 $11 Nf3+ 59. Ke4 $8 Nd2+ 60. Kd3 $1 Nb3 61. Kc3 Nc1 62. Kb2 $1 (62. Kd2 $2 Na2 $8 $19) (62. Kd4 $1 Na2 63. b5+ $8) 62... Ne2 63. Kb3 Nd4+ 64. Ka4 Ne6 65. Ka5 Nc7 66. Ka4 $8 {Both pushes are prohibited.} (66. c5 $2 Kd5 $8 67. Ka4 Kd4 $8 68. Ka5 Kc4 $8 69. Ka4 Nd5 $8 (69... Na6 $2 70. b5 $8 Nxc5+ 71. Ka5 $8 $11) 70. c6 Nc7 $19) (66. b5+ $2 Kc5 $8 {ZZ2e (see ZZ classification below)} 67. Ka4 Kxc4 $8 $19) 66... Kb6 67. Kb3 Kb7 68. Ka4 Ka6 69. Kb3 Ne6 70. Ka4 Nf4 71. Kb3 $1 {Now, one is allowed.} (71. b5+ $1 {(playable but... beware !)} Kb6 (71... Kb7 72. Kb4 $8 {(this is about the endgame of the 1982 Sveshnikov-Petrossian game, on the other wing)} Nd3+ {(on ...Ne2 White is spoilt for choice, but after Kc5?! ...Kc7 he must return to b4 and not play Kd5? ...Kb6!! -+ : Pitl-Kveinys 2004)} 73. Kc3 $8 Nc5 74. Kd4 $8 {: see below on 77e}) 72. c5+ $3 {[#]} (72. Kb4 $2 Ne6 $8 $19 {and not ...Nd3+? Kc3!! ...Nc5 Kd4!!}) 72... Kxc5 73. Ka5 $8 Nd5 74. Ka6 $8 $11) ({But not} 71. c5 $2 Nd3 $8 {(it is not a ZZ because Black to move would recycle the Knight by ...Nb2!!-d1-c3!!-b5-c7) } 72. b5+ Kb7 73. c6+ Kb6 $8 $19) 71... Kb6 72. Ka4 Nd3 73. Kb3 $1 (73. Ka3 $1 Ne5 74. Kb3 $8 $11) (73. -- Ne5 74. c5+ $1 {(playable with wK on a4)} (74. Kb3 $1) 74... Kb7 (74... Ka6 75. b5+ $8) 75. Kb5 $1 {(here, the only way to win would be to put the knight on c7 !)} (75. Ka5 $1) (75. b5 $2 Nd3 $8 $19 ) 75... Nc6 (75... a6+ 76. Ka4 $8 Kc6 {(...Nc4 b5!)} 77. Ka5 $8 $11) 76. Kc4 Ne5+ 77. Kd5 Nd3 78. b5 $1 {0,5-0,5 Mareco-An. Rodriguez 2011 with colour reversal}) 73... Ne5 74. Kc3 $8 {Do not give any squares to the black King, except badly placed knight.} Kc6 75. Kd4 $1 (75. Kb3 $1) 75... Nd7 76. Kc3 $1 (76. Ke4 $1) 76... Kd6 {The choice will be between royal opposition and counter-attack, arm wrestle or flee. But beware of ZZ !} 77. Kb3 $1 {The simplest, if you follow through with your idea. We will meet several ZZ, classified in 3 categories, 1) Pb4 & c4 ; 2) Pb5 & c4 ; 3) Pb4 & c5.} (77. Kd4 $1 {(correct, but...)} Nb8 78. Kd3 $3 {[#](a difficult decision)} (78. Kc3 $2 Ke5 $8 $19 {ZZ1a : see text}) (78. b5 $2 Nd7 $8 $19) (78. c5+ $2 Kc6 $8 79. Kc4 a6 $8 $19) (78. Ke4 $2 Na6 $8 {(...Nc6? c5+!! then b5)} 79. c5+ Kc6 $1) 78... Ke5 (78... Na6 79. Kc3 $8 Ke5 80. b5 $1 {as well}) 79. Kc3 $3 {[#]ZZ1a} Nd7 (79... Ke4 80. b5 $8 {: see analysis in 79th of the text}) 80. b5 $1 ({or} 80. Kd3 $1 Nf6 81. Kc3 $1 {(ZZ1b : see, changed move, on 78th)} Ke4 {(...Ne4+ Kd3!! ZZ1c)} 82. b5 $8 $11) 80... Kd6 (80... Nc5 81. Kb4 $8 Kd6 82. Kc3 $8 {idem}) 81. Kb4 $1 {[#] (ZZ2a : see, changed move, also on 78th)} (81. Kd4 $1 {ZZ2d : no more ... Rc5! as would happen white to move}) 81... Nc5 (81... Kc7 82. c5 $8) 82. Kc3 $8 {ZZ2b} (82. Ka5 $2 Kc7 $8) 82... Kc7 83. Kd4 $8 Kb6 84. Ke5 $3 {[#] (stylish !)} (84. Kd5 $2 Nb3 $3 {[#](ZZ2c)} 85. Kd6 Nd4 $8 86. Kd5 Nxb5 $1 87. cxb5 Kxb5 $8 {for Kd2 ...Kb2!! Kd3 ...a5!!}) (84. Kc3 $2 Ka5 $8 {: see 78.. Nf6}) 84... Nb3 85. Kd5 $8 {ZZ2c} Nd2 {(or on a5)} 86. Kd4 $8 Ka5 87. Kc5 $1 ( 87. Kd5 $1 Kb4 88. Kc6 $8) (87. Kc3 $2 Nf3 $8 88. Kb3 Nd4+ $1 {for ...Nd6! & . ..Ka4!}) 87... Nb3+ 88. Kc6 $1 $11) (77. Kd3 $2 {(or on b2)} Ke5 $8 78. Ke3 ( 78. Kc3 {: text}) 78... Nb6 $1 79. Kd3 Na4 $8 {[#](ZZ1e, related to the 1c)} 80. Ke3 Nb2 $8 $19) (77. c5+ $2 Kc6 $1 78. Kc4 a6 $8 $19) 77... Ke5 78. Kc3 $2 { But this mix is fatal.} ({The next logical step was} 78. Ka4 $1 Kd4 79. Ka5 $1 (79. c5 $1 Kc4 80. Ka5 $1 Nb8 81. Ka4 $8 {idem}) (79. b5 $2 Kxc4 80. Ka5 Nb6 $1 {(or on b8)} 81. Ka6 Nc8 $8 $19) (79. Kb5 $2 Nb8 $3 80. c5 Kc3 $8 81. Ka4 {(c6 ...Nxc6!!)} Kc4 $8 {[#]ZZ3a} 82. Ka5 Nc6+ $8 83. Ka6 Kxb4 $8 $19) 79... Nb8 (79... Kxc4 80. Ka6 $8 $11) 80. c5 $8 {(it is not a ZZ: White would play c6!!)} Kc4 (80... Kc3 81. b5 $8) (80... Kd5 81. Kb5 $8) 81. Ka4 $8 {[#]ZZ3a} Kd4 ( 81... Na6 82. b5 $8 Nxc5+ 83. Ka5 $8 $11) 82. Ka5 $8 (82. Kb5 $2 Kc3 $8 {already seen}) 82... Kd5 83. Kb5 $8 Nc6 84. Ka6 $8 $11) (78. b5 $1 Kd4 (78... Kd6 79. Kb4 $8 Nc5 80. Kc3 $8) 79. Kb4 $8 Nc5 80. Ka5 $8 $11) (78. c5 $1 Kd5 (78... Kd4 79. Ka4 $8 Nb8 80. Ka5 $8) 79. Ka4 $8 Kc6 80. Ka5 $8 Nb8 81. Ka4 $8 $11) 78... Nb8 $6 {[#]Has the merit of clarifying the ZZ1a encountered in 77 Kd4! but is a waste of time. Related to this ZZ1a are the 1b & 1d.} ({The good plan is} 78... Nf6 $3 {ZZ1b} 79. b5 (79. Kd3 Ne4 $8 {ZZ1c} 80. Ke3 Nc3 $8 81. Kd3 Na4 $8 {ZZ1e as in 77 Rd3?}) (79. c5 Kd5 $8) (79. Kb3 Kd4 $8 80. Ka4 Ne8 $3 {[#](... Kxc4? Ka5!! or ...Nd7? c5! ...Nb8 Ka5!! ...Kc4 Ka4!! ZZ3a)} 81. Ka5 Nc7 $8 82. c5 Kc4 $8 83. Ka4 Nd5 $8) 79... Kd6 $3 80. Kb4 Nd7 $8 {[#]ZZ2a} 81. Ka5 Kc7 $8 82. Ka6 Kb8 $8 83. Ka5 Kb7 $8 84. Ka4 Kb6 $1 85. Kb4 Nc5 $8 86. Kc3 Ka5 $8 87. Kd4 Nb3+ $1 88. Ke5 (88. Kc3 Ka4 $8) (88. Kd5 Kb6 $8 $19 {: ZZ2c seen on 77th}) 88... Kb4 $8 89. Kd5 Na5 $3 $19 {preventing Kc6!}) (78... Ke4 $2 79. b5 $8 (79. Kb3 $2 Kd4 $8 80. c5 Nb8 $3 81. Ka4 Kc4 $8 {ZZ3a}) (79. c5 $2 Kd5 $8 80. Kb3 Nb8 $1 { idem}) 79... Ke5 (79... Nc5 80. Kb4 $8 Kd4 81. Ka5 $8) 80. Kb3 $3 Kd6 81. Kb4 $8 $11 {: ZZ2a, related to 2d}) (78... Nf8 $6 {ZZ1d} 79. Kd3 Nh7 $1 80. Kc3 Nf6 $8 $19) (78... Nb6 $2 79. c5 $8 Nd5+ 80. Kc4 $8 $11) 79. Kd3 (79. -- $11 Ke4 (79... Na6 80. b5 $1 {(or Kb3!)} Nc5 81. Kb4 $8 Kd6 82. Kc3 $8 {ZZ2b}) ( 79... Nd7 {was detailed in 77 Kd4!}) 80. b5 $8 {(taking advantage that there is no longer ...Kd6!!)} Nd7 81. Kb4 $1 Kd4 82. c5 $1 (82. Ka5 $1 Nb8 83. Kb4 $8) 82... Nxc5 (82... Kd5 83. c6 $1 {(or Ka5!)} Nb6 84. Ka5 $8) 83. Ka5 $8 Kd5 84. b6 $8 a6 85. b7 $8 $11) (79. b5 Kd6 $8 80. Kb4 Nd7 $8 $19 {ZZ2a : see 78...Nf6!!}) ( 79. Kb3 Kd4 $8 80. c5 Na6 $8 81. Ka4 Nc7 $8 82. Ka5 Kc4 $1 83. Ka4 Nd5 $1 84. c6 Nc7 $1 85. Ka5 Kd5 $8 86. b5 Kc5 $8 $19) 79... Na6 $6 (79... Nd7 $8 80. Kc3 Nf6 $3 $19 {ZZ1b}) 80. Kc3 Nb8 81. Kd3 Na6 $2 {Missing the chance by allowing the triple occurrence of the same position... or forcing a bad move.} (81... Nd7 $8 {as already said}) 82. Kc3 Ke4 {In principle a mistake, but...} (82... Nb8 $1 83. Kd3 $3 {repeats again (see 79th & 81st moves) so that Black is forced to accept the draw without being able to play the normally winning . ..Cd7}) 83. Kb3 $1 (83. b5 $1) 83... Kd4 84. c5 $2 {It was the right pawn after 78 Ka4! Kd4; it is now the wrong one.} (84. b5 $8 Nc5+ 85. Kb4 $8 Nd3+ ( 85... Nb7 86. c5 $8 {as on 79th}) 86. Ka5 $8 $11) 84... Nb8 $6 (84... Kd5 $1) (84... Nc7 $1) 85. Ka3 $1 Na6 $1 (85... Kd5 $1) (85... Kc4 $2 86. Ka4 $8 $11 { ZZ3a}) 86. Ka4 (86. Kb3 Kd5 $1 (86... Nc7 $1)) 86... Nc7 $3 {0-1 Jo Horvath-Sapis.} (86... Kc4 $2 87. b5 $8 Nxc5+ 88. Ka5 $8 $11) 87. Kb3 (87. Ka5 Kc4 $8 88. Ka4 Nd5 $8) 87... Nd5 $8 88. Ka4 Kc4 $8 89. Ka5 Nxb4 $8 0-1 [Event "?"] [Site "?"] [Date "2000.??.??"] [Round "?"] [White "Didaktikos"] [Black "0309.00"] [Result "1-0"] [SetUp "1"] [FEN "3r4/1K1k4/6N1/3N2N1/8/8/8/8 b - - 0 1"] [PlyCount "8"] [EventDate "2000.??.??"] [SourceDate "2022.01.01"] {A curious reciprocal zugzwang. White to move, it's a draw. But do you see how Black, to move, lose ?} 1... Kd6 (1... -- 2. Nf6+ (2. Nb6+ Ke8 $8) 2... Kd6 3. Nf7+ Ke6 $8 $11) (1... Rc8 2. Nb6+ $1 {or on f6}) (1... Re8 { (or on g8)} 2. Nf6+ $8 Kd8 3. Nf7#) (1... Ke8 2. Nf6#) 2. Nc7 $3 {[#]The kind of move often described, somewhat abusively, as "quiet" !} (2. Nf6 $2 Rd7+ $8 (2... Kc5 $2 3. Ne6+ $8) 3. Kb6 Rd8 $1 (3... Re7 $1) (3... Rf7 $1 4. Ne8+ Kd7 $8) 4. Nf7+ Ke6 $11) (2. Ndf4 $2 Re8 $1 (2... Rd7+ $1 3. Kb6 Rg7)) (2. Ne3 $2 Re8 $1 3. Nf5+ Kc5 $11) (2. Nf7+ $2 Kxd5 $11) 2... Kd7 (2... Rd7 3. Ne4# $1 {model mate}) (2... Rg8 3. Ne4+ $8 Kd7 4. Nf6+ $8) (2... Ra8 3. Nxa8) (2... Kc5 3. Nce6+ $1) 3. Ne4 $1 ({Or} 3. Nh7 $1 Kd6 (3... Rc8 4. Nf6+ $8 {: text}) 4. Nf6 $8 {(new ZZ)} -- {White to move :} (4... Rd7 5. Ne4# $1 {already seen}) ( 4... Kc5 5. Ne6+ $8) 5. Ne4+ Kd7 6. Ne5+ Ke7 7. Nc6+ Kd7 $8 8. Nf6+ Kd6 9. Nxd8 Ke7 $3 $11 {[#]}) 3... Rc8 (3... Re8 {(or on g8)} 4. Nf6+ $8 Kd8 5. Nfxe8 $8) 4. Nf6+ $3 {[#]} (4. Ne5+ $2 Kd8 $8 5. Nd5 Rc1 $1 $11) (4. Nc5+ $6 Kd6 5. Ne4+ $8 Kd7 6. Nf6+ $8) 4... Kd8 (4... Kd6 5. Kxc8 $8) 5. Ne6# 1-0 [Event "?"] [Site "?"] [Date "1925.??.??"] [Round "?"] [White "Vancura, J."] [Black "0301.10"] [Result "1-0"] [SetUp "1"] [FEN "7N/6P1/2k3K1/8/8/4r3/8/8 w - - 0 1"] [PlyCount "15"] [EventDate "1925.??.??"] [SourceDate "2022.01.01"] {EFIII 431. Much appreciated study by John Beasley, after Halberstadt! Beware! After the 2nd white move, there are two defences leading to very precise continuations of the same length, to the point where one no longer knows which is the "main variation".} 1. Kh5 $8 (1. Kf5 $2 Re8 $8 2. Ng6 Kd7 $1 (2... Kd6 $1) 3. Nf8+ Ke7 $8 4. g8=Q Rxf8+ $8 {exploiting the unfortunate location of the White King}) (1. Kf6 $2 Rf3+ $8 (1... Re8 $2 2. Ng6 $8) 2. Ke5 Rg3 $1 $11) (1. g8=Q $2 Rg3+ $8) 1... Re8 (1... Rh3+ 2. Kg4 $8 Rh1 3. Ng6 $8 Rg1+ 4. Kf5 $8 Rf1+ 5. Ke6 $1 (5. Ke4 $1 Re1+ 6. Kd3 $1) 5... Re1+ 6. Ne5+ $8) (1... Re5+ 2. Kh6 $8 Re8 (2... Re1 3. g8=Q $8) 3. Ng6 $8 Kd6 4. Nf8 $8 Re1 5. g8=Q $8 Rh1+ 6. Kg7 $8 Rg1+ 7. Ng6 $8 $18) (1... Re1 2. Ng6 $8 Re8 3. Kh6 $8 Kd6 4. Nf8 $8 { idem}) (1... Rg3 2. Ng6 $8) 2. Ng6 $8 {For Nf8.} Kd6 (2... Ra8 3. Kh6 $3 {[#] (variation often forgotten, but given by Chéron: p. 25 of his first Lehr.. .)} (3. Nf8 $6 Ra1 $1 4. Ng6 $8 Ra8 5. Kh6 $8) (3. Kg5 $2 Kd6 $1 $11) 3... Kb5 (3... Kd6 {or c5, see 2...Rb8}) (3... Kd7 4. Nf8+ $8) (3... Kd5 4. Nf8 $8 Ra1 5. g8=Q+) (3... Kb7 4. Nf8 $8 Ra6+ 5. Kh7 $8) 4. Nf8 $8 Ra6+ $1 5. Kh5 $8 (5. Kg5 $2 Ra1 $1 $11) 5... Ra1 6. Ne6 $3 {[#]} Ra8 (6... Rg1 7. Ng5 $8) 7. Nc7+ $8 {: "who could have predicted, by seeing the diagram, that the bR would be gleaned at a8?" asks Halberstadt with humour !}) (2... Rg8 {(or on c8)} 3. Ne7+ $8) ( 2... Rb8 3. Kh6 $8 Kc5 (3... Kd6 4. Nf8 $8 Rb1 5. g8=Q $8 Rh1+ 6. Kg7 $8 Rg1+ 7. Ng6 $8) (3... Kb5 4. Nf8 $8 Rb6+ 5. Kg5 $1) 4. Nf8 $8 Rb6+ $1 5. Kh5 $3 Rb1 6. Ne6+ $3 Kd6 7. g8=Q Rh1+ 8. Kg6 $8 Rg1+ 9. Ng5 $8 {: chameleon echo of the sub-variation 3...Kd6}) (2... Rd8 3. Nf8 $1 Rd1 4. Ne6 $1) (2... Kd5 3. Nf8 $8 Re5+ 4. Kg6 $1 (4. Kg4 $1 Re4+ 5. Kf3) 4... Re1 5. g8=Q+) (2... Kc5 3. Nf8 $8 Re1 (3... Re5+ 4. Kh6 $8 Re1 5. g8=Q $1 Rh1+ 6. Kg7 $8) 4. Nd7+ $1 (4. Ne6+ $1) 4... Kd6 5. Nf6 $8 $18) (2... Kb5 {(or on c7, b7)} 3. Nf8 $8 Re1 4. Ne6 $1 { already seen}) 3. Nf8 $8 Re1 (3... Re5+ 4. Kh6 $8 Re1 5. g8=Q $8 {for Ng6 again}) 4. Ne6 $3 {[#]In double take.} (4. Ng6 $6 Re8 5. Nf8 $8) 4... Re5+ { On a capture of the Knight, the Queen can emerge.} (4... Rh1+ 5. Kg6 $8 Rg1+ 6. Ng5 $8) 5. Kg4 $8 {Coming in h4 would be a waste of time.} (5. Kg6 $2 Rxe6+ $8 6. Kf7 Re7+ $8) 5... Re1 (5... Re4+ 6. Kf5 $1) 6. Kf5 $8 Rf1+ (6... Re5+ 7. Kf4 $8) 7. Kg6 $1 {The fastest.} (7. Nf4 $6 Rg1 8. Ng6 $8 Rf1+ 9. Ke4 $8 Re1+ 10. Kd3 $1 Re8 11. Nf8 $8) (7. Ke4 $2 Rg1 $8 $11) 7... Rg1+ (7... Kxe6 8. g8=Q+ ) 8. Ng5 $8 1-0 [Event "?"] [Site "?"] [Date "1952.??.??"] [Round "?"] [White "Wotawa, A."] [Black "0200.02"] [Result "1-0"] [SetUp "1"] [FEN "RK6/8/1k6/7R/8/8/pp6/8 w - - 0 1"] [PlyCount "15"] [EventDate "1952.??.??"] [SourceDate "2022.01.01"] {Horizontal or vertical mate? Everything is settled in 8 moves, but beware of the secondary variation on the 3rd black move !} 1. Rha5 $8 {Threatens mat.} (1. Rh6+ $2 Kc5 (1... Kb5 2. Rha6 b1=Q $11) 2. Ra5+ Kc4 $3 {[#]} (2... Kb4 $2 3. Rxa2 $8) 3. Rh4+ Kb3 $8 4. Rh3+ Kb4 $11) 1... Kc6 2. Kc8 $8 (2. R8a6+ $2 Kd7 3. Rd5+ Ke7 4. Re5+ Kf7 $11) 2... Kd6 (2... Kb6 3. R8a6#) (2... b1=Q 3. R8a6+ $8) 3. Kd8 $8 Ke6 (3... Kc6 4. Rc8+ $8 Kd6 (4... Kb6 5. Rxa2 $8 b1=Q 6. Rb8+ $1) (4... Kb7 5. Rb5+ $8 Ka7 {(...Ka6 Rxb2!)} 6. Kc7 $8 a1=Q 7. Rb7+ $8 Ka6 8. Ra8#) 5. Rac5 $8 Ke6 6. R8c6+ $1 (6. Ke8 $1 Kf6 7. R8c6+ $8 Kg7 8. Rg5+ $8 Kh7 9. Kf7 $1 b1=Q 10. Rh5#) 6... Kf7 7. Rf5+ $8 Kg8 8. Ke7 $1 (8. Rg6+ $1 Kh7 9. Rg2 $1 Kh6 10. Rf3 $1) 8... b1=Q 9. Rf8+ $8 Kg7 10. Rf7+ $8 Kg8 11. Rc8#) 4. R8a6+ $8 (4. Ke8 $6 Kd6 5. Kd8 $8) 4... Kf7 5. Rf5+ $8 Kg7 6. Rg5+ $8 (6. Ke7 $2 a1=Q $1 (6... b1=Q $2 7. Rf7+ $8) 7. Rf7+ (7. Rg5+ Kh7 $8 $11) 7... Kg8 {and Rook have no access to a8}) 6... Kf7 (6... Kh7 7. Rxa2 $1 b1=Q 8. Rh2#) 7. Rgg6 $3 {[#]} b1=Q 8. Raf6# $1 { Vertical checkmate after horizontal one! Study much appreciated by Nona Gaprindachvili.} 1-0 [Event "St Petersburg op"] [Site "St Petersburg"] [Date "1993.??.??"] [Round "?"] [White "Serper, G."] [Black "Nikolaidis, I."] [Result "1-0"] [ECO "E70"] [WhiteElo "2575"] [BlackElo "2440"] [PlyCount "95"] [EventDate "1993.10.??"] [EventType "swiss"] [EventRounds "9"] [EventCountry "RUS"] [SourceDate "2022.01.01"] {59/620} 1. c4 g6 (1... c6 2. e4 e5 3. Nf3 {was played by the same opponents a year later}) 2. e4 Bg7 3. d4 d6 4. Nc3 Nf6 5. Nge2 (5. Be2) 5... Nbd7 ( 5... O-O 6. Ng3 (6. f3 c5 7. d5 e6 8. Ng3 a6 9. a4 h5 10. Bg5 exd5 11. cxd5 Qc7 {Anand,V (2811)-Nakamura,H (2758)/Moscow 2011}) 6... Nbd7 (6... e5 7. d5 a5 8. Be2 Na6 9. h4 h5 10. Bg5 Qe8 {Aronian,L (2794)-Naiditsch,A (2701)/Karlsruhe/ Baden Baden 2018}) (6... c6 7. Be2 Nbd7 8. h4 e5 9. d5 cxd5 10. cxd5 h5 11. Bg5 a6 12. Bxh5 gxh5 13. Nxh5 Qb6 14. Nxg7 Kxg7 15. Rh3 $44 {Lagarde,M (2640) -Guseinov,G (2665)/Tornelo 2021}) (6... a6 7. Be2 c5 8. d5 {(Be3 ...Ng4 Serper, G (2522)-Krush,I (2470)/ICC INT 2008)} h5 9. a4 e5 10. Bg5 Qe8 11. Qd2 Nh7 12. Bh6 Nd7 13. Bxh5 $3 {[#]} gxh5 14. Nf5 $1 {(Nxh5!)} Bf6 15. Qe2 $1 Nb6 16. Nxd6 Qd8 17. Nxc8 Nxc8 18. Bxf8 Qxf8 19. Qxh5 Nd6 20. b3 $16 {Serper,G (2570)-Shabalov, A (2600)/Seattle 2000}) 7. Be2 h5 8. h4 (8. O-O e5 9. d5 h4 10. Nh1 Nh7 { Schitco,I (2424)-Bacrot,E (2683)/Karlsruhe 2019}) 8... a6 9. Bg5 c5 10. d5 b5 11. cxb5 (11. b3 $6 Nh7 $1 12. Bd2 b4 $17 {Rapport,R (2693)-Ding Liren (2714)/ Bienne 2013}) 11... axb5 12. Nxb5 Nh7 13. Bc1 Ne5 14. a4) (5... a6 6. g3 O-O 7. Bg2 Nbd7 8. O-O e5 9. b3 exd4 10. Nxd4 Re8 11. Be3 {Korchnoi,V (2625) -Gallagher,J (2490)/Zonal 1998}) 6. Ng3 (6. f3 e5 7. Bg5 O-O 8. Qd2 c6 9. d5 $14 {E81}) 6... c6 (6... e5 7. d5 h5 (7... O-O 8. h4 {Forintos,G (2435)-Hoi,C (2340)/Esbjerg 1978}) 8. Be2 {'- 6...h5'} (8. Bg5) (8. h4) 8... h4 (8... a5 9. Bg5 Bh6 10. Bxh6 Rxh6 11. Nf1 {Serper,G (2540)-Bologan,V (2605)/Philadelphia 1999}) 9. Nf1 Nc5 10. Bg5 (10. f3 a5 11. Bg5 {Tregubov,P (2602)-Jones,G (2624)/ Bastia 2011}) 10... a5 (10... Bh6) 11. h3 (11. Nd2 Bh6) 11... Bd7 (11... Bh6) 12. Qc2 (12. Bg4) 12... Bf8 {Kovacevic,B (2447)-Hulak,K (2493)/Pula 2000}) ( 6... h5 7. h4 a6 8. Be2 c5 9. d5 Ne5 10. a4 Bd7 11. Bg5 {Korobov,A (2670) -Radjabov,T (2748)/Plovdiv 2010}) 7. Be2 a6 (7... h5 {- 40/(740)}) 8. Be3 h5 9. f3 (9. f4 b5 10. e5 Ng4) 9... b5 (9... h4 10. Nf1 b5) 10. c5 $6 {It is funny that this move, which will soon allow a firework, is a inaccuracy.} (10. a3 bxc4 11. Bxc4 d5 {GS} 12. Ba2 h4 13. Nge2) (10. O-O h4 11. Nh1 $8) 10... dxc5 11. dxc5 Qc7 $6 {Enter the white views.} ({ Better} 11... h4 $1 12. Nf1 Qc7 $1 (12... h3 13. g3 O-O 14. Nd2 Ne5 15. Qc2 { Freise,E-Wiege,G/ 1998/Corr 2002}) 13. Nd2 Nh5 $1 14. Qc2 (14. O-O $2 Be5 $1) 14... Nf4 (14... Be5 15. O-O-O $1 Bxh2 $6 16. Nf1 $1 Bg3 17. Qd2 $44 Ndf6 $2 18. Nxg3 $1 hxg3 19. Bf4 $16) 15. Bf1 Ne6 $15) 12. O-O h4 13. Nh1 {h1 square is here better than f1 !} Nh5 {(/\ Be5)} (13... Nf8) 14. Qd2 (14. f4 Ne5 $1 {[#]} ( 14... a5 $1) 15. fxe5 (15. Nf2 $1 Nc4 16. Bxc4 $8 bxc4 17. Qf3 Rb8 18. Rab1 Bh6 19. Ne2 Bg7 20. Nd1 $14) (15. Bd4 Nd7 $11) (15. Bxh5 $6 Nc4 $8) 15... Bxe5 $8 16. Bxh5 (16. Bf3 Bxh2+ 17. Kf2 h3 $1 18. Ne2 hxg2 19. Bxg2 Be6 $44) 16... Bxh2+ $8 17. Kf2 $11 Bg3+ 18. Ke2 $6 Rxh5 $17) 14... e5 (14... g5 15. Bxg5 Nxc5 ) (14... Bb7 15. f4 O-O-O) (14... Ne5 15. Rad1 Be6) 15. Nf2 Nf8 $6 {(/\ Ne6-d4) } (15... Nf4 $1 {(control d5 !)} 16. Nd3 Bh6 (16... Ne6 17. a4 b4 $1 $11 18. Nd5 $6 cxd5 19. exd5 Nd4 $1) 17. a4 {GS} (17. Rfd1) 17... b4 $1 (17... Nxd3 $6 18. Qxd3 Bxe3+ 19. Qxe3 b4 20. Nd1 Qa5 $6 21. Rc1 $1 Qxa4 22. Nf2 $1 $16) 18. Nd1 (18. Nxb4 $2 Nxc5 $1 $17) 18... h3 19. g3 Nxe2+ 20. Qxe2 a5 $11) 16. a4 $1 b4 (16... Rb8 $6 17. axb5 axb5 18. Bxb5 $1 {[#]} cxb5 (18... Ne6 19. Nd5 $1 Qb7 20. Ba4) 19. Nd5 Qd8 (19... Qc6 20. Nd3 $1) (19... Qd7 20. c6 $1 Qxc6 21. Rfc1 $18) 20. Ra7 $1 (20. c6 $1) 20... Ne6 21. c6 $1 O-O 22. Rd1 $1 $18 {threatens Ne7+ then capture on d8 & c6-c7}) 17. Nd5 $3 {[#]1st Knight sacrifice.} (17. Na2 $6 a5 $1 18. Nc1 Ne6 19. Qd6 (19. Nb3 O-O) 19... Nhf4 $11) (17. Nb5 axb5 18. axb5 Rb8 $1 19. b6 Qd7 $8 20. Qxb4 Ne6 $8 $11) 17... cxd5 18. exd5 $8 {(/\ Ne4-d6 ; /\ c6, Rac1, d6 GS)} f5 (18... Nf4 19. Bxf4 (19. Bc4 $1) 19... exf4 20. Rfe1 $1 Nd7 (20... Kd8 21. Rac1) 21. d6 $1 (21. Bxa6+ $1) 21... Qxc5 22. Rac1 $8 Qb6 ( 22... Qa7 23. Rc7 $1) (22... Qd4 23. Bxa6+ $8 Kd8 24. Qc2 $1 Nc5 {(...Qc5 Qe4!) } 25. Bxc8 $8 Rxc8 26. Qe2 $8 Bf6 27. Rcd1 $1 $18 Qxb2 28. Qb5 $8 $18 {: d6-d7 is unstoppable, ...Bd4 allowing a mate in 2}) 23. Bc4+ $8 (23. Bxa6+ $2 Kd8 $8 $11) (23. Rc6 $2 Qd4 $1) 23... Be5 (23... Kd8 24. Bxf7) (23... Kf8 24. Qd5) 24. Bxf7+ $3 Kxf7 25. Qd5+ $8 Kf6 26. Rc7 $3 {[#](threatens Rxd7!)} (26. Qxa8 $2 Bd4 $8 $11) 26... Qd4 (26... Rf8 27. a5 $1 {(Qxa8? ...Bd4!!)} Bb7 28. Rxb7 $8 $18) ( 26... Bxd6 27. Rc6 $1) (26... Qxd6 27. Ne4+) 27. Qxa8 $8 Nb6 28. Qa7 Rf8 29. Rh7 $1 $18) (18... Ne6 19. dxe6 $8 (19. Ne4 $2 Nd4 $1) 19... Bxe6 20. Qxb4 Nf4 21. Bxf4 $8 exf4 22. Bc4 $3 a5 (22... Bxc4 23. Qxc4) 23. Qe1 $8 $18) (18... Be6 19. Ne4 $1 Nf4 20. Nd6+ Ke7 21. Bc4 $18) (18... Nh7 19. d6 $1 Qb7 (19... Qc6 20. Bb5 $1) 20. c6 $3 Qxc6 21. Rfc1 $1 {for Rc7!}) 19. d6 $1 (19. Qxb4 Rb8 ( 19... f4 20. Bd2) 20. Qc4 $1 (20. Qa3 e4 $1) 20... Ng3 21. Rfe1 $1) 19... Qc6 ( 19... Qd7 20. c6 $1 Qxc6 21. Rfc1 {/\ Rc7+- GS}) 20. Bb5 $3 {[#]1st Bishop sacrifice.} (20. Nd3 $1 f4 21. Bf2 Qd5 22. Rfe1 $16) 20... axb5 21. axb5 Qxb5 (21... Qb7 22. c6 $8 Qb8 (22... Qxb5 23. d7+ $1 {or Rxa8!}) (22... Rxa1 23. cxb7 Rxf1+ 24. Kxf1 Bxb7 25. Nd3 $1 Nd7 26. Qc2 $1 $18) 23. Qd5 $1 {(threatens c6-c7!)} (23. b6 $1 {GS} Nf6 24. Qxb4 $1 {or Ra7!}) 23... Rxa1 (23... Be6 24. d7+ $1 Kf7 25. Rxa8 $8) 24. Rxa1 Nf6 (24... Be6 25. d7+ $1 Kd8 26. c7+ $1 Kxc7 {: do you see mat in 2 ?}) 25. Qxe5+ $1 (25. Ra8 $1 Qxa8 26. d7+ $8) (25. c7 $4 Qb7 $8 $19 ) 25... Kf7 (25... Be6 26. d7+ $1) 26. Ra7+ $1 Bd7 27. c7 $1 Qe8 (27... Qc8 28. b6 $18) 28. Qxe8+ $8 Kxe8 29. c8=Q+ $1 {with another #2 on the capture}) 22. Rxa8 $8 Qc6 $8 23. Rfa1 f4 24. R1a7 $3 {[#]2nd Bishop sacrifice.} (24. R1a6 $1 Qxa6 25. Rxa6 fxe3 26. Qxe3 Bxa6 27. c6 $1 $18) 24... Nd7 (24... fxe3 $2 25. Qd5 $1 (25. Re7+ $1 Kd8 26. Qxb4 $8 {for Qa5+!}) 25... exf2+ 26. Kxf2 Qxd5 27. Rxc8# {GS}) 25. Rxc8+ $3 {[#]1st Rook sacrifice.} (25. Ra6 $6 Qxa6 $8 26. Rxa6 fxe3 27. Qxe3 Bxa6 28. c6 Bc8 $1 29. Qa7 Nhf6 $8 30. Qc7 O-O $8) 25... Qxc8 26. Qd5 $3 {[#]Confirms the 2nd Bishop sacrifice.} fxe3 (26... Nhf6 27. Qe6+ $1 Kf8 28. Ne4 $1 Qe8 (28... fxe3 29. Ng5 $1 Qe8 30. Ra8 $1 {GS}) 29. Qxe8+ $1 Nxe8 (29... Kxe8 30. Ra8+ Kf7 31. Ng5# {pure checkmate}) 30. Rxd7 fxe3 31. c6 $18 {GS}) 27. Qe6+ $1 {An excellent move. Were to be considered the two Knight moves, in d3 and in e4. One is good, the other bad.} (27. Nd3 $1 {(threatens Ra8)} Nhf6 ( 27... e2 28. c6 $1) 28. Qe6+ $1 Kf8 29. Nxe5 $8 Qe8 30. Ra8 $1 (30. Nxg6+ $1) 30... Nxe5 31. Qe7+ Kg8 32. Rxe8+ Nxe8 33. Qxe8+ Kh7 34. d7 Nc6 35. Qe4 $1 Ra8 36. Kf1 $18) (27. Ne4 $4 Nf4 $8 $19) (27. c6 $2 exf2+ $8 28. Kxf2 Nhf6 $8 29. cxd7+ Nxd7 $11) 27... Kf8 28. Rxd7 $3 {2nd Knight sacrifice. Instead of whereupon we find the moves of the said Knight. But the good has become bad, the bad has become good !} ({More complex} 28. Ne4 $1 e2 29. Kf2 $8 Nhf6 30. Ke1 $3 {[#]} (30. Nxf6 $2 Qxc5+ $1) (30. Kxe2 $2 Nxe4 $8 31. fxe4 $8 Qc6 $8 32. Qc4 { (Kf3 ...Qb5!!)} Bf6 $8 33. Rc7 Qa4 $8 34. c6 Kg7 $8 35. Rxd7+ $8 Kh6 $8 36. Rf7 Bg5 37. c7 Qa7 $8 $132) (30. Qe7+ $2 Kg8 31. Nxf6+ Bxf6 $8 32. Qe6+ Kf8 $1 $11) (30. Rc7 $2 Qa8 $3 {[#](...Qe8? Qxe8+! or ...Qa6? -- for ...e1Q+ & ...Qa1+ -- Qb3!!)} 31. Qe7+ Kg8 32. Nxf6+ Bxf6 $8 33. Qe6+ Kf8 $11) 30... Nxe4 (30... Qe8 31. Qxe8+ $8 Kxe8 32. Ra8+ $1 Nb8 33. c6 $18) 31. fxe4 Qe8 (31... Qc6 32. Rxd7 $1) 32. Qxd7 Qxd7 33. Rxd7 $18) (28. Nd3 $2 e2 $8 29. Kf2 $8 Nhf6 $8 30. c6 $1 Qxc6 $8 31. Rc7 $1 Qb6+ 32. Ke1 (32. Nc5 Qxc5+ 33. Rxc5 Nxc5 34. Qc8+ $8 Kf7 $8 $11) 32... Qa6 $8 33. Nxe5 $1 Qa1+ $8 34. Kxe2 $8 Qxb2+ 35. Kf1 $11) 28... exf2+ 29. Kf1 $8 ({On} 29. Kxf2 $4 {the mating net would change colour :} Qxc5+ $8 30. Kf1 Qc1+ $8 31. Kf2 (31. Ke2 Nf4+) 31... Qd2+ $8 32. Kf1 Ng3+ $3 {[#]} 33. hxg3 Qd1+ $8 34. Kf2 hxg3+ $8 35. Ke3 (35. Kxg3 Qe1+ $8 36. Kg4 Qh4#) 35... Bh6+ $8 36. f4 Bxf4+ 37. Ke4 Qd4+ {and #2}) 29... Qe8 $1 (29... Qa6+ 30. Kxf2 Qe2+ $1 31. Kxe2 Nf4+ 32. Kf1 Nxe6 33. c6 $8 Kg8 34. Re7 $8 {GS} Bf6 35. Re8+ $3 (35. c7 $1 Nxc7 36. dxc7 Bxe7 37. c8=Q+ Kg7 38. Qe6 $1 Bf8 39. Qxe5+ Kg8 40. Qf6 $1) (35. Rxe6 $4 Kf7 $8 $19) 35... Kf7 36. Rxh8 $8 Bxh8 37. c7 $8 $18) (29... Ng3+ 30. hxg3 $8 Qxd7 (30... Qe8 31. Rf7+ $1 Qxf7 32. Qc8+ $8 Qe8 33. d7 $8) 31. Qxd7 hxg3 32. Qe7+ $8 Kg8 33. Qe8+ Kh7 (33... Bf8 34. Qxg6+ Bg7 35. Qxg3 $18) 34. d7 $18 {GS} Bf6 35. c6 $1 $18) 30. Rf7+ $3 {[#]2nd Rook sacrifice.} (30. Qxe8+ $2 Kxe8 31. Re7+ $8 Kf8 $1 (31... Kd8 $6 32. c6 $8 Kc8 $8 33. Ra7 $8 Kb8 $8 34. d7 $8 Kxa7 35. c7 $8 {(given as a win by GS)} Bf6 $8 36. c8=Q $8 Bd8 $8 37. Kxf2 Bb6+ 38. Ke2 Rd8 39. Qc6 $1 {(Kd3 ...Nf6)} Nf4+ 40. Kd2 Nxg2 41. Kd3 Nf4+ 42. Kc4 Ne2 43. Kxb4 $11) 32. c6 $8 Ng3+ $3 {[#]} 33. Kxf2 $8 (33. hxg3 $2 hxg3 $8 34. Ke2 Rh1 $8 $19) 33... Nf5 $8 {(GS, optimistic, gives -+)} 34. Rxg7 $8 Nxd6 $1 (34... Kxg7 35. d7 $8 Rd8 $8 36. c7 $8 Rxd7 37. c8=Q Rd2+ $1 38. Kf1 Rxb2 $11) 35. Rd7 $8 Nf7 $1 36. Ke3 $8 (36. c7 $2 Kg7 $8 $19) 36... Kg7 (36... Ke8 37. Ra7 $1) 37. Ke4 $8 Rc8 38. Kd5 $1 Kf6 39. c7 Ng5 40. b3 $1 (40. Kd6 $2 Ne6 $8 $19) 40... h3 (40... Ne6 41. Rd6 $8) 41. gxh3 $8 Nxf3 42. Kc6 $8 Nd4+ 43. Kb7 $8 $11) 30... Qxf7 31. Qc8+ $8 Qe8 32. d7 $8 Kf7 (32... Qxc8 33. dxc8=Q+ Ke7 34. Qc7+ Ke6 35. Qd6+ Kf7 36. Kxf2 $1 (36. c6 $6 Ng3+ $1) 36... e4 37. Qd7+ $1 Kg8 38. c6 $1 $18) 33. dxe8=Q+ Rxe8 34. Qb7+ $8 (34. Qd7+ $2 Re7 35. Qd5+ $8 Ke8 $8) 34... Re7 (34... Kg8 35. c6 $1 $18) (34... Kf6 $1 {(sets a trap)} 35. c6 $2 (35. Qd7 $1 Re7 36. Qd6+ $8 Re6 37. Qd8+ $8 Kf7 {(...Kf5 Qxh4!)} 38. c6 $1) (35. Qa6+ $1 Kf7 {(idem Kg5 ; or ...Re6 Qc4!)} 36. c6 {for a next Qc4-g4xg3}) 35... Ng3+ $3 {[#]} 36. hxg3 (36. Kxf2 Nf5 $8) 36... hxg3 37. c7 Rh8 $8 38. Qc6+ Ke7 $8 39. c8=N+ Kd8 $3 {(otherwise the King is pushed back to h7 or on f5)} 40. Qd6+ Kxc8 $8 $11) 35. c6 $3 {[#]The Queen sacrifice is... the easiest !} e4 36. c7 $8 (36. fxe4 $4 Rxb7 $8 37. cxb7 Be5 $8 $19 {GS}) 36... e3 37. Qd5+ $8 Kf6 38. Qd6+ $1 (38. Qd4+ $1 Kg5 (38... Kf7 39. Qc4+ $1) (38... Re5 39. Qxe5+ $1) 39. Qxb4 $1 Rxc7 (39... e2+ 40. Kxf2) 40. Qa5+ $8) 38... Kf7 ( 38... Re6 39. Qxe6+ $1) 39. Qd5+ $138 (39. Qxe7+ $1) 39... Kf6 40. Qd6+ $1 Kf7 41. Qxe7+ $8 {As a bonus, a 2nd Queen sacrifice !} Kxe7 42. c8=Q $8 Bh6 (42... Bd4 43. Qc4 $1 $18) 43. Qc5+ $1 Ke8 (43... Kf7 44. Qc4+ $1 {/\ Qh4 GS}) 44. Qb5+ $1 {Pawns h4 and g6 are more dangerous than Pb4.} (44. Qxb4 $6 Bf4 $1 45. Qe4+ Kf7 46. b4 $1 Bxh2 47. Qxe3 Bg1 $1 48. Qa7+ $3 {[#](other moves.. . are losing)} Kf8 49. Qc5+ Ke8 50. Qe5+ Kf8 {(otherwise h4 falls)} 51. b5 $1 Ng3+ 52. Qxg3 hxg3 53. b6 $8 $18) 44... Kd8 (44... Kf7 45. Qc4+ $1 {as already said}) 45. Qb6+ $1 Kd7 46. Qxg6 e2+ 47. Kxf2 $8 Be3+ 48. Ke1 $8 {Sacrifice of the 7 units: Queen, 2 Rooks, 2 Bishops & 2 Knights.} (48. Ke1 Nf4 49. Qf7+ Kd8 50. g3 $18) 1-0 [Event "2#"] [Site "?"] [Date "1978.??.??"] [Round "?"] [White "Mansfield, C."] [Black "1878.52"] [Result "1-0"] [SetUp "1"] [FEN "4R3/1KPp4/8/2NkPP2/Q2b1Pb1/1p1N1P2/3R2B1/n1r1r1n1 w - - 0 1"] [PlyCount "0"] [EventDate "1978.??.??"] [SourceDate "2022.01.01"] 1-0 [Event "2#"] [Site "?"] [Date "2013.??.??"] [Round "?"] [White "Murashev, P."] [Black "1875.33"] [Result "1-0"] [SetUp "1"] [FEN "3R2bN/3N2p1/r3Pb1R/p4k2/2p4P/2PrQ2P/6K1/nB6 w - - 0 1"] [PlyCount "0"] [EventDate "2018.??.??"] [SourceDate "2022.01.01"] 1-0 [Event "2#"] [Site "?"] [Date "1991.??.??"] [Round "?"] [White "Segers, M."] [Black "1857.55"] [Result "1-0"] [SetUp "1"] [FEN "4r1r1/p4B2/Q2PpB2/Knp2pP1/bNkPpR2/2P4R/P5N1/1n6 w - - 0 1"] [PlyCount "0"] [EventDate "1991.??.??"] [SourceDate "2022.01.01"] 1-0 [Event "2#"] [Site "?"] [Date "1957.??.??"] [Round "?"] [White "Dombrovskis, A."] [Black "1853.15"] [Result "1-0"] [SetUp "1"] [FEN "B7/3K1p2/2R5/3pkpQp/5Rp1/6n1/2P5/3rrbB1 w - - 0 1"] [PlyCount "0"] [EventDate "1957.??.??"] [SourceDate "2022.01.01"] 1-0 [Event "2#"] [Site "?"] [Date "1951.??.??"] [Round "?"] [White "Overkamp, P."] [Black "4878.33"] [Result "1-0"] [SetUp "1"] [FEN "4R2K/1p4P1/8/pBpk4/3P2R1/Nnb2P2/b2rn1Q1/2q1rN2 w - - 0 1"] [PlyCount "0"] [EventDate "1951.??.??"] [SourceDate "2022.01.01"] 1-0 [Event "2#"] [Site "?"] [Date "1974.??.??"] [Round "?"] [White "Telegin, R."] [Black "4878.53"] [Result "1-0"] [SetUp "1"] [FEN "6n1/1r1p4/NP1B1RNb/r2k1P2/qp1Pb3/nP1pP2Q/8/2R2K2 w - - 0 1"] [PlyCount "0"] [EventDate "1974.??.??"] [SourceDate "2022.01.01"] 1-0 [Event "2#"] [Site "?"] [Date "2003.??.??"] [Round "?"] [White "Heyl, P."] [Black "1578.45"] [Result "1-0"] [SetUp "1"] [FEN "1Q2bN2/2r2n1p/4R3/2bp1kBp/4p2P/4p1RP/3PNPK1/7n w - - 0 1"] [PlyCount "0"] [EventDate "2003.??.??"] [SourceDate "2022.01.01"] 1-0 [Event "2#"] [Site "?"] [Date "2001.??.??"] [Round "?"] [White "Larsen, L."] [Black "4477.55"] [Result "1-0"] [SetUp "1"] [FEN "4bb1n/n1Pp2r1/1P1kPp2/p4P2/2Q2Rp1/qp1N2B1/3P2K1/8 w - - 0 1"] [PlyCount "0"] [EventDate "2001.??.??"] [SourceDate "2022.01.01"] 1-0 [Event "2#"] [Site "?"] [Date "1979.??.??"] [Round "?"] [White "Larsen, L."] [Black "1272.25"] [Result "1-0"] [SetUp "1"] [FEN "1Q5B/4pbP1/3pPk1p/3R1N1p/7b/3N2pP/6K1/5R2 w - - 0 1"] [PlyCount "0"] [EventDate "1979.??.??"] [SourceDate "2022.01.01"] 1-0 [Event "2#"] [Site "?"] [Date "1950.??.??"] [Round "?"] [White "Allison, ChJ"] [Black "1441.04"] [Result "1-0"] [SetUp "1"] [FEN "Q7/4bp2/1r6/3p4/4k3/1p3RpN/1B4K1/8 w - - 0 1"] [PlyCount "0"] [EventDate "1950.??.??"] [SourceDate "2022.01.01"] 1-0 [Event "2#"] [Site "?"] [Date "1990.??.??"] [Round "?"] [White "White, JRR."] [Black "1882.34"] [Result "1-0"] [SetUp "1"] [FEN "B7/5pR1/6rb/7N/2pR1p1P/5P1r/2PBk1pN/Q2b2K1 w - - 0 1"] [PlyCount "0"] [EventDate "1990.??.??"] [SourceDate "2022.01.01"] 1-0 [Event "2#"] [Site "?"] [Date "1895.??.??"] [Round "?"] [White "Pierce, WT."] [Black "4224.01"] [Result "1-0"] [SetUp "1"] [FEN "2R5/4k1K1/3n1N2/2q2p2/1R1Q4/B6B/8/8 w - - 0 1"] [PlyCount "0"] [EventDate "1895.??.??"] [SourceDate "2022.01.01"] 1-0 [Event "3#"] [Site "?"] [Date "1930.??.??"] [Round "?"] [White "Malakhov, N."] [Black "1012.82"] [Result "1-0"] [SetUp "1"] [FEN "4K3/4P3/2P5/5P2/Qp4pk/P1P3N1/P2BPP2/6N1 w - - 0 1"] [PlyCount "0"] [EventDate "1930.??.??"] [SourceDate "2022.01.01"] 1-0 [Event "3#"] [Site "?"] [Date "1972.??.??"] [Round "?"] [White "Gorbatenko, Y & Kopnin A"] [Black "1382.63"] [Result "1-0"] [SetUp "1"] [FEN "8/1K2p1pP/2P3b1/6N1/2Bk1r2/P2PbpB1/1P1N1P2/7Q w - - 0 1"] [PlyCount "0"] [EventDate "1972.??.??"] [SourceDate "2022.01.01"] 1-0 [Event "5#"] [Site "?"] [Date "2013.??.??"] [Round "?"] [White "Kuzovkov, A & Feoktistov A"] [Black "1577.67"] [Result "1-0"] [SetUp "1"] [FEN "1b1R2nK/p4pBn/4Pr2/1p1pkP1P/1p1Nb3/4ppP1/2PP4/Q6R w - - 0 1"] [PlyCount "9"] [EventDate "2013.??.??"] [SourceDate "2022.01.01"] 1. Rh4 $1 {(2 Kf4)} (1. exf7 $2 Ne7 $1 (1... Nh6 $2 2. Re8+ Kd6 3. Qa6+ Kc5 4. Qxb5+)) 1... Nf8 (1... Bxf5 2. Nc6+ $1 (2. Rf4 $2 Be4 $1 3. Nf5+ d4 $1) 2... Kxe6 3. Qa6 $1 Ne7 (3... Nf8 4. Qc8+) 4. Nd4+ Ke5 5. Nxf3#) (1... fxe6 2. Nxf3+ $1 (2. Rf4 $2 exf5 $1) 2... Kxf5 3. Qf1 $1 Ng5 (3... Rg6 4. Qh3+) (3... Bxf3 4. Qxf3+ Kg5 5. Qg4#) 4. Nd4+ Ke5 5. Nc6#) (1... e2 2. Rf4 Bxf5 3. Nxf5+ (3. Qa6) 3... d4 4. Qxd4+) 2. Rf4 $1 Ng6+ 3. hxg6 Bxf5 4. Rxf5+ Ke4 5. d3# 1-0 [Event "5#"] [Site "?"] [Date "2017.??.??"] [Round "?"] [White "Grinblat, A & Bourd E"] [Black "3588.83"] [Result "1-0"] [SetUp "1"] [FEN "2BRr3/p3n3/qb3R2/PN3PPp/1P1PkP2/1K1Np1B1/2P1P3/3n3b w - - 0 1"] [PlyCount "0"] [EventDate "2017.??.??"] [SourceDate "2022.01.01"] {After Müller & Trommler.} -- 1-0 [Event "h#2 b) Pe5 on e4"] [Site "?"] [Date "2001.??.??"] [Round "?"] [White "Gurov, V."] [Black "4886.24"] [Result "1-0"] [SetUp "1"] [FEN "BQn5/B1pp1r1n/R5P1/R3P2r/p4k1p/8/6b1/K5bq b - - 0 1"] [PlyCount "0"] [EventDate "2001.??.??"] [SourceDate "2022.01.01"] 1-0 [Event "h#3 2 sol"] [Site "?"] [Date "2018.??.??"] [Round "?"] [White "Velikhanov, K."] [Black "3778.13"] [Result "1-0"] [SetUp "1"] [FEN "8/K3N1n1/4p1B1/5b1r/5Ppb/3k2rR/1q4p1/5n1N b - - 0 1"] [PlyCount "0"] [EventDate "2018.??.??"] [SourceDate "2022.01.01"] 1-0 [Event "h#4 2 sol"] [Site "?"] [Date "2018.??.??"] [Round "?"] [White "Foster, G."] [Black "0344.00"] [Result "1-0"] [SetUp "1"] [FEN "2N5/7B/4k3/8/4r1n1/3K4/b7/8 b - - 0 1"] [PlyCount "0"] [EventDate "2018.??.??"] [SourceDate "2022.01.01"] 1-0 [Event "s#3"] [Site "?"] [Date "1991.??.??"] [Round "?"] [White "Szabo, T."] [Black "4888.34"] [Result "0-1"] [SetUp "1"] [FEN "bb3Q2/2p5/2n1k1P1/1p3np1/q1P3B1/3N1K2/4NP1p/1rBRR2r w - - 0 1"] [PlyCount "0"] [EventDate "1991.??.??"] [EventType "game"] [SourceDate "2022.01.01"] 0-1 [Event "s#5"] [Site "?"] [Date "2016.??.??"] [Round "?"] [White "Gamnitzer, C."] [Black "4560.58"] [Result "0-1"] [SetUp "1"] [FEN "4R3/pR3p2/3p1k1K/pp6/qPP5/1p2P1pb/P2P2pr/1Qb5 w - - 0 1"] [PlyCount "10"] [EventDate "2016.??.??"] [SourceDate "2022.01.01"] 1. Qd3 $1 {(2 Qd4+)} (1. Rd7 $2 Qxb4 $1) 1... d5 (1... Bb2 2. Qxd6+ Kf5 3. Qd7+ Kf6 4. e4 g1=N 5. Qf5+ Bxf5#) (1... Qa3 2. Qd4+ Kf5 3. Qe4+ Kf6 4. Qf4+ Bf5+ 5. Qh4+ Rxh4#) 2. Rxa7 $1 {(3 Ra6+)} axb4 3. Rd7 $1 {(4 Rd6+)} Qa6 4. Rxf7+ Kxf7+ 5. Qg6+ Qxg6# 0-1