nullFor this third session of 2022, there were still difficulties with the Master's screen sharing, still reluctant to use the software!

A weak attendance for this session due to the defection of some members of the core group, which did not prevent the meagre audience from appreciating the wonders presented by the Master, of which here are the details below.
---
Master's words
---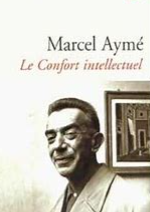 "In order not to find myself in the position of having to refuse such adorable favours, which necessarily causes me great pain, I would beg them to be so kind as to take their Legion of Honour, to stick it in the ass as well as their Elysian pleasures" (Marcel Aymé).
"Imagine a vaccine so safe that you have to be threatened to take it, against a disease so deadly that you have to be tested to know if you have it" (Professor Denis Rancourt).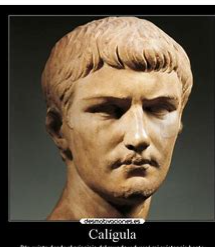 "Children are being held captive [in Australia] and vaccinated against their will. This is an act of war against our people" (J. Mills).
"Oderint, dum metuant" (Caligula) ("Let them hate me, provided they fear me!").
"Novak Đoković becomes the 1st professional athlete in the history of sports to be banned from a major sports competition for not taking drugs" (K. Spraggett).
"You need more than intelligence, you need to act intelligently" (a phrase attributed to Dostoyevsky by L. Besson in "Anna").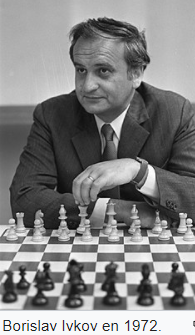 We spoke at the last session about the creator of the Chess Informant. His colleague of the Yugoslav team, hardly younger, Borislav Ivkov, has just left us. At the age of 19, I followed his performance in Havana 1965, where he dominated Fischer, Smyslov, Geller and others, until he made, in the penultimate round, the most terrible blunder in the history of chess (ex-aequo with the 23rd of Tchigorine-Steinitz 1892). He lost again in the last round, wanting to win too much. Despite this gift of 1.5 points, he finished 2nd ex-aequo with Bobby.
Thirty years later, he was no longer in the world's elite, but his immense experience remained. In Cannes, I saw him drawing easily a Rook endgame with 2 pawns less against a young man named Fressinet who was to become G.M.I. four years later! Remarkable lecturer, gallant man and of a great humour, he was appreciated by all. Neka počiva u miru.
"After this horrible blunder, I looked for the farthest corner of the room to throw the pieces, understanding Alekhine very well, while being distant from his genius... Then I let the clock run, meditating on Chess in general, its laws and its injustices... Now I just ask for some time! (B. Ivkov). See two other quotations in the lectures of 1 Oct 2019 (§ 6) and 29 June 2021 (§ 15).
In a Rooks endgame, a Kings opposition as in a Pawns endgame, with an orgy of ZZs and some mini-secondary studies. Don't miss the twin triples in the suites 3 Kd3? and 3 Kc3?
Another ZZ, but this time in a fight of a Rook against 2 Knights, then a nice case of echo defence (do you prefer ...Nc1 or ...Ne1?) which also applies in attack (do you prefer Rg4 or Rg3?). Rest with a nice Grigo (pawn endgame) with angular move. Finally a rescue with Knight and pawn minus which used to torture the machines.
Exercises for the next session: a quadruple echo, a good King move in the Rook endgame (also with an echo), a more complex Knight endgame and a short and fun Queen + Knight against Queen.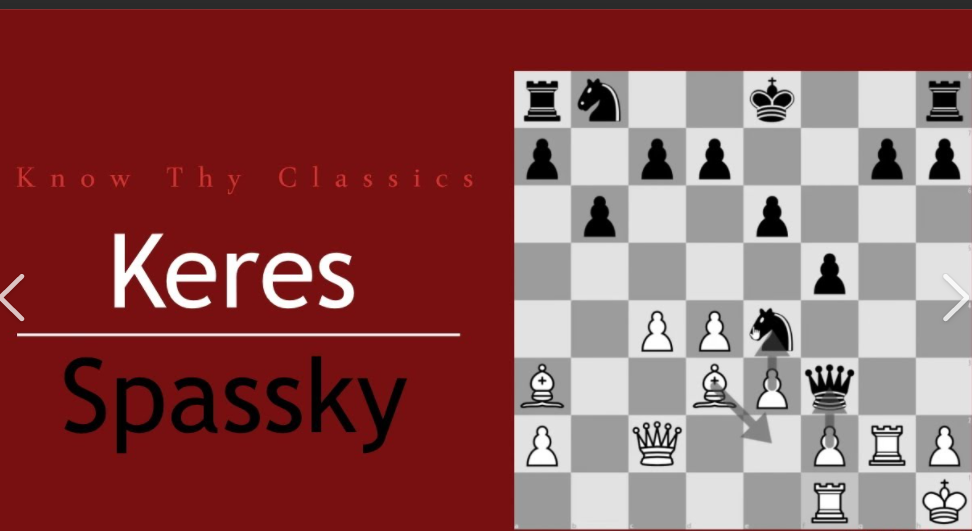 The star is the "best player in history who was not a world champion". As an aperitif, a defeat (on a blunder) against a Finnish study composer, whose talent and taste I appreciate: like your "master", he does not appreciate studies with Black to move (see Themes/64 page 1832)!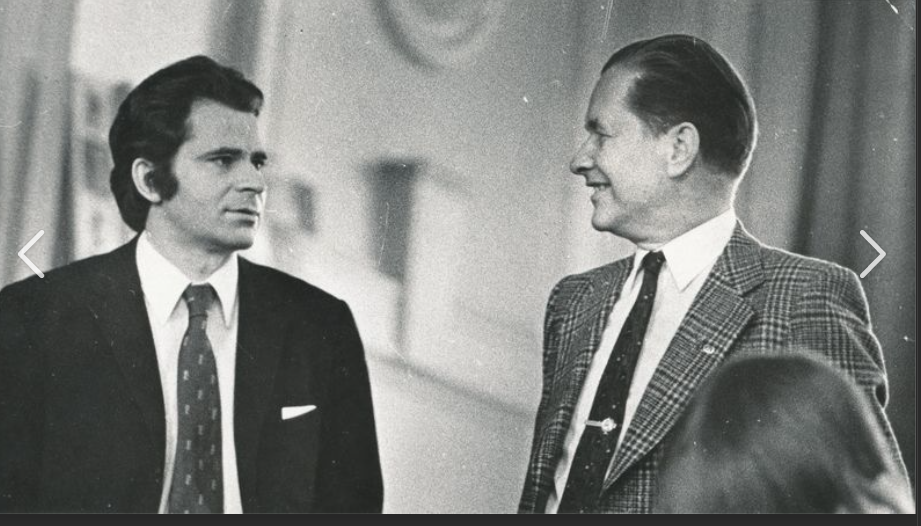 The game of the day is one of those that impressed me the most in my youth, where a future world champion is literally suffocated despite two more pawns. I had spent many hours analysing it, writing dozens of pages in a shabby student room in Montpellier. I would have been delighted to examine, 55 years later, what was holding up to the analysis engines of the 21st century, probably very little. Unfortunately, the bundles were lost.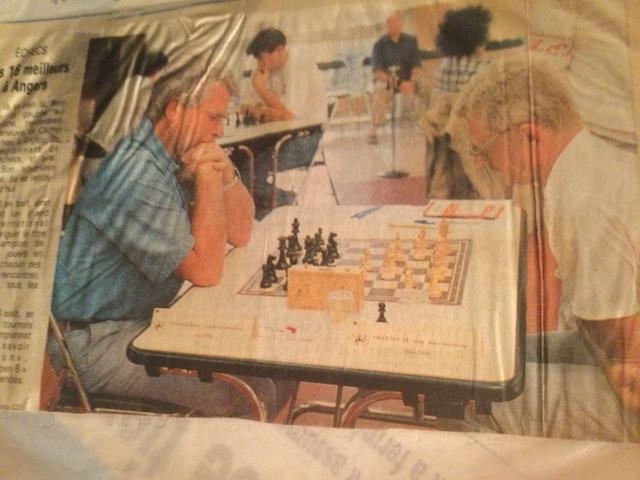 At least I concluded that White is always better, so that, playing against the same Spassky at the 1990 French Championship in Angers, I repeated, with a light heart, the double pawn sacrifice of Keres which he... did not accept!
A little enigma from Pierre Tritten: reconstitute a game ending at the 3rd black move with a mate given by double check. We only know that at the end, there is a black rook on f1. Oh, I forgot! We are in hypervolage, that is to say that a unit which changes its square colour also changes its... colour. For example 1 Nf3 is illegal, the Knight becoming black checking the white King. But 1 Nc3(=bN) Nxd1(=wN) is possible!
Practice: an easier 2# series than last month, with the 5th, 8th & 11th resisting a bit more. Tries in the 3rd, 5th, 6th, 7th, 8th, 10th & 11th. A Czech masterpiece in 3 moves, a curious amusement, another masterpiece in 4 from the great Sam (the key is not obvious). A direct in 5 from the world specialist of... the selfmate in 5. Helmates: in 2 by "Mister Jones", in 3 (echo-chameleon) and in 5 (hide the solution).
In the selfmate 3#, a threat and 3 variations. Finally, two long selfmates by Jorma Pitkänen, who has also just left us. In the first one, we expect a castling, small or big. The longest presents us with a royal ride. We leave the solution of these two, but please give it some thought!
Have a good time. See you in 3 or 4 weeks if Deus vult.
---
Master's diagrams
[Event "?"] [Site "?"] [Date "2003.??.??"] [Round "?"] [White "Frolovski, A & Zhuravliev A"] [Black "0400.11"] [Result "1-0"] [SetUp "1"] [FEN "8/2R4P/8/2K3pr/8/8/8/2k5 w - - 0 1"] [PlyCount "25"] [EventDate "2003.??.??"] [SourceDate "2022.01.01"] {The White King cannot be taken immediately to the theatre of operations, a prerequisite is needed.} 1. Re7 $3 {It's a ZZ : as in the pawn endgame, there is an odd number of squares between the 2 Kings and so White has the opposition !} (1. Kd4+ $2 Kd1 $8 (1... Kd2 $2 2. Re7 $8 {: text on 4e}) 2. Ke3 (2. Re7 Kd2 $8 {[#]ZZ} 3. Ke4 Ke2 $8 4. Rf7 {(Kf5 ...Kf3!! Kg6 ...Rxh7!! Rxh7 ...g4!!)} Rh4+ $8 5. Kf5 g4 $8 6. Kf4 {(Kg5 ...Rxh7!!)} Kf2 $8 7. Kg5+ Kg3 $8 8. Ra7 Rh1 $8 {(...Kh3? Ra1!!)} 9. Rb7 Kf3 $8 10. Rf7+ Kg3 $8 $11) (2. Ke4 { (or on e5)} Ke2 $8 3. Rf7 Rh4+ $8 {as above}) (2. Kd3 Ke1 $8 {(...Rh4? Ke3!! ZZ)} 3. Ke3 Rh3+ $8 4. Ke4 Rh4+ $8 5. Kf3 Kd2 $8 $11 {idem}) 2... Rh4 $3 {[#]ZZ} (2... Rh3+ $2 3. Ke4 $8 Ke2 {(...g4 Kf4!)} 4. Kf5 $8 $18) 3. Kf3 Kd2 $8 ( 3... Ke1 $2 4. Rd7 $8) 4. Kg3 Kd3 $8 5. Ra7 Kc3 $3 {[#](counter the threat Ra3+ followed by Ra4+ or Ra2-h2)} 6. Rf7 (6. Ra3+ Kb4 $1 {or ...Kb2!}) 6... Kd3 $8 7. Rf3+ Ke4 $3 8. Rf4+ $1 {[#]} Rxf4 $8 9. h8=Q Kf5 $8 10. Qh7+ (10. Qg7 Rg4+ $8) 10... Kf6 $8 11. Qg8 Rh4 $8 $11 {: the defensive strength of the knight-pawn in rook and pawn against Queen}) (1. Kd5+ $2 Kd2 $8 (1... Kd1 $2 2. Re7 $8 {ZZ : text on 3e}) 2. Ke4 Ke2 $8 $11 {as already seen}) (1. Rd7 $2 Rh4 $8 (1... Kc2 $2 2. Kd4 $8 Kd2 { (...Kd1 Ke3+!!)} 3. Re7 $8 {: text}) (1... g4+ $2 2. Kd4 $8 g3 3. Ke3 $8) 2. Kd5 Kd2 $1 3. Ke5+ Ke3 $1 4. Kf5 g4 $8 5. Kg5 Rxh7 $8 $11) 1... Kc2 (1... Rh4 2. Kd5 $8 Kd2 (2... g4 3. Ke4 $8) 3. Ke5 $8 g4 (3... Ke3 4. Kf5+ $8 {: compare with 1 Rd7?}) 4. Kf4 $8 $18) (1... g4+ 2. Kd4 $8 Kd2 3. Ke4 $8 g3 ( 3... Ke2 4. Kf4+ $8) (3... Rh3 4. Kf4 $8) 4. Kf3 $8 $18) (1... -- {(White to move, Black would have the opposition)} 2. Kc4 (2. Kd5 Kd1 $8) ( 2. Rd7 Rh4 $8) 2... Kc2 $8 3. Kd4 Kd2 $8 $11) 2. Kc4 $8 {ZZ} (2. Kd4 $2 Kd2 $8 {: ZZ studied above}) (2. Kd5 $2 Kd3 $1 $11 {or on d1, because wK does not have access to e3}) 2... Kd1 {Where would you play the white King ?} (2... Kc1 3. Kd3 $3 (3. Kc3 $2 Kd1 $8 4. Kd3 Rh4 $8 {studied below in 3 Kd3?}) (3. Rd7 $6 Kc2 $1 {(...Rh4+ Kc3!!)} 4. Kd4 $1 Kd2 5. Re7 $8 {: waste of time}) 3... Kd1 (3... Rh4 4. Rb7 $3 {[#]ZZ} Rh3+ 5. Ke4 $8) 4. Ke3 $8 (4. Rf7 $2 Ke1 $8 5. Ke4 Rh4+ $3 { (but not ...Ke2? Kf5!! -- for Kg4 -- ...Kf3 Kg6+!! ...Kg4 Rf8!)} 6. Kf3 { (Kf5 ...g4!!)} Kd2 $8 7. Kg3 Kd3 $8 8. Rf3+ Ke4 $3 {as already seen at first move}) (4. Ra7 $2 Ke1 $8 5. Ke3 Rh3+ $8 {will be discussed in 3 Kd3?}) 4... Rh4 5. Rc7 $8 $18 {ZZ : text on 6e}) (2... Kd2 3. Kd4 $8 {: text on 4e}) 3. Kd5 $3 {[#]ZZ} (3. Kd4 $2 Kd2 $8 {ZZ already seen}) (3. Kd3 $2 Rh4 $8 {(it's not a ZZ, see 3 Kc3?)} 4. Ra7 (4. Rd7 Ke1 $8 {(...g4? Re7!! ZZ ...Rh2 Ke3! -- without fear ... Re2+ -- ...Ke1 Kf4+!! because bP is no longer supported)} 5. Ke3 g4 $8 {(and not ... Rh3+? which fits with the wR in a7, because after Ke4!! ...Rh4+ Kf3! no ...Kd2!!)} 6. Rf7 Rh3+ $8 {: see below 3 Kc3?}) 4... Ke1 $8 (4... Kc1 $2 5. Rc7+ $2 {(necessary is Rb7!! with the ZZ already seen)} Kb2 $3 {(then if the bR is on h5, not ...Kb2? Ke4! but the correct move is ...Kd1! for Ke3 ...Rh4! ZZ, as we know: twin mini-studies)} 6. Re7 $1 { (a diabolical trap)} Kb3 $3 {[#](...Ka3? Kc3!! ...Ka4 Re4+!!)} 7. Rb7+ {(Rd7, attempt to Z, ...Kb2!! Rb7+ ...Kc1!! ZZ=)} Ka4 $3 8. Kc3 Ka5 $8 {avoiding Rb4+!!}) (4... Rh3+ $2 5. Ke4 $8 $18) 5. Ke3 {(the threat of mate forbids ...g4 which was suitable with wR on d7, see 4 Rd7 : mini-twins bis)} Rh3+ $8 (5... Kd1 $2 6. Rc7 $3 {: text on 6e}) (5... Kf1 $2 6. Kf3 $8 Kg1 7. Kg3 $8 Kf1 8. Ra1+ $8 {for Ra2-h2}) 6. Ke4 Rh4+ $3 (6... Kf2 $2 7. Kf5 $1) 7. Kf3 (7. Kf5 g4 $8 8. Kf4 {(Kg5 ...Rxh7!!)} Kf2 $3 9. Ra2+ Kg1 $11) 7... Kd2 $8 8. Kg3 Kc3 $8 { (...Kc1? Rf7!!)} 9. Rf7 Kd3 $8 $11 {coming back in the line 1 Kd4+?}) (3. Kc3 $2 Rh4 $8 {(it's not a ZZ because Black to move would have the comeback ...Rh5!!) } (3... g4 $2 4. Kd4 $3 Rh4 5. Kd3 $8 {ZZ} g3 6. Ke3 $1 $18) 4. Kd3 g4 $3 {[#]ZZ} 5. Ke3 Ke1 $8 6. Rf7 (6. Kf4+ Kf2 $8 7. Kg5 Rxh7 $8 8. Rxh7 g3 $8 $11) 6... Rh3+ $8 7. Kf4 g3 $8 8. Kf3 Kf1 $8 9. Kg4+ Kg2 $8 10. Ra7 Kh2 $8 {(one floor higher, with Kg5 / Kg3, Rh4, Pg4, as we saw in 1 Kd4+? Kd1 2 Re7, the equivalent ...Kh3? was refuted by Ra1!!, but here it would be played Ta0!!)} (10... Rh6 $2 11. Ra2+ $8 Kf1 12. Kf3 $3 Kg1 13. Kxg3 $8 Rg6+ 14. Kf4 $8 $18) (10... Rh1 $2 {(...Rh4-h1!! was the right move one floor up but here, you would have to play ...Rh3-h0! : mini-twins ter)} 11. Ra2+ $8 Kf1 12. Ra1+) 11. Rg7 $1 {(White is now in danger)} (11. Kf5 $1 g2 12. Rg7 $8 $11) (11. Ra2+ $2 g2 $8 $19) 11... g2 $1 12. Kf5 $8 g1=Q (12... Rh6 13. Kg5 $8 g1=Q+ 14. Kxh6 $8 $11) 13. Rxg1 $8 Kxg1 14. Kg6 $8 $11) 3... Kd2 (3... Rh4 4. Ke5 $8 g4 5. Kf4 $8 Kd2 6. Kg3 $18) (3... g4+ 4. Ke4 $8 Rh3 (4... g3 5. Kf3 $8) 5. Kf4 $8 g3 6. Kf3 $8 Kd2 7. Kg2 $18) 4. Kd4 $3 {[#]The ZZ seen on the first move but on the right side for White.} (4. Ke4 $2 Ke2 $8 5. Kf5+ Kf3 $8 6. Kg6 Rxh7 $8 7. Rxh7 g4 $8 $11) 4... Kd1 5. Ke3 $8 (5. Kd3 $2 Rh4 $8 $11 {: see 3 Kd3?}) 5... Rh4 (5... Ke1 6. Kf3+ $8 Kf1 7. Kg4 $1 $18) 6. Rc7 $3 {[#]A ZZ echoing that encountered with Kd3, Rb7 / Kc1.} Rh5 (6... Rh3+ 7. Ke4 $8 g4 8. Kf4 $1) 7. Rd7+ $8 (7. Ke4 $2 Ke2 $8 $11) (7. Kf3 $6 Rh4 $1 8. Kg3 $2 (8. Ke3 $8) 8... Kd2 $8 9. Ra7 Kc3 $8 $11 {again}) 7... Ke1 (7... Kc2 8. Ke4 $8) 8. Kf3 $8 Rh4 (8... Rh1 9. Kg4 $1) 9. Kg3 $8 (9. Kg2 $6 {(waste of time)} Rg4+ 10. Kh3 Rh4+ 11. Kg3 $8) 9... Ke2 10. Ra7 $3 {[#]As far as possible !} (10. Rb7 $2 Kd3 $3 11. Ra7 Kc3 $3 $11 {again}) 10... Kd3 {We know that the Black King would have to access c3 to survive.} (10... Rh1 11. Ra2+ $6 (11. Kg4 $8 Rg1+ 12. Kf5 $8 $18) 11... Ke3 $1 12. Rh2 $2 (12. Ra7 $8 $18) 12... Rg1+ $8 13. Kh3 $2 (13. Rg2 $8 Rh1 $8 $11) 13... Kf3 $8 14. Rf2+ (14. Rc2 Rh1+ $8 15. Rh2 g4+ $8) 14... Kxf2 $8 15. Kh2 g4 $8 16. h8=Q g3+ $8 17. Kh3 Rh1+ $8 {would be an original suicide}) 11. Ra3+ $8 Kc2 (11... Kc4 12. Ra4+ $8) 12. Ra2+ $8 Kd3 13. Rh2 $8 1-0 [Event "?"] [Site "?"] [Date "2001.??.??"] [Round "?"] [White "Elkies, Costeff & Comay"] [Black "0406.20"] [Result "1-0"] [WhiteElo "100"] [SetUp "1"] [FEN "3r3n/1k6/3P2P1/3K4/8/5Rn1/8/8 w - - 0 1"] [PlyCount "35"] [EventDate "2001.??.??"] [SourceDate "2022.01.01"] {A white pawn having to cost the black rook, a fight between rook and two knights is predictable. But beware of the 3rd move !} 1. g7 $8 (1. Rb3+ $2 Kc8 $8 2. Rxg3 Rg8 $8 (2... Nxg6 $2 3. Rxg6 $8 Rd7 {(to counter Kc6 by ... Rc7+!!)} 4. Rg8+ $8 Rd8 5. Rg1 $1 Rd7 6. Rc1+ $8 Kd8 7. Ra1 $8 {(Ke6? ...Rh7!=) } Kc8 {(...Ke8 Kc6!)} 8. Ra8+ $8 Kb7 9. Re8 $1 Kb6 10. Ke6 $1 $18) (2... Kd7 $2 3. g7 $8 Nf7 4. g8=Q Rxg8 5. Rxg8 Nxd6 6. Rg7+ $8) 3. g7 (3. Rc3+ Kb8 $1 4. d7 Nxg6 $8 5. Kd6 Nf4 $1 6. Rb3+ Ka7 $11) 3... Nf7 $8 (3... Kb7 $2 4. Ke6 $1) 4. Ke6 Nd8+ $8 5. Ke7 Nc6+ $8 6. Kf7 Rxg7+ $1 ({or} 6... Rd8 $1 7. g8=Q Rxg8 8. Kxg8 Kd7 $1 9. Rd3 Nd8 $1 10. Kg7 Ke6 $8 $11 {idem}) 7. Kxg7 {(more dangerous than capturing with Rook)} Kd7 $8 8. Rd3 Ke6 $3 {[#]} (8... Ne5 $2 9. Rd5 $8 Nc4 10. Kf6 $8 $18) 9. d7 (9. Kf8 Kd7 $8 $11 {because Kf7 (who would win with the Rook in d1 or d2) is faced with a fork}) 9... Ke7 $8 (9... Nd8 $2 10. Kf8 $8) 10. Rd1 Nd8 $8 11. Kg6 Nc6 $1 (11... Nb7 $1) 12. Kf5 Nd8 $8 13. Ke5 Nc6+ $1) (1. Rxg3 $2 Nxg6 $8 (1... Rg8 $2 2. g7 $8 Nf7 3. Ke6 $8 Nd8+ 4. Ke7 $8 Nc6+ 5. Kf7 $8 $18 {: black King is on b7 instead of c8 as in 1 Rb3+?}) 2. Rxg6 Rh8 $3 {[#](obtaining the "safe distance")} (2... Kc8 $2 3. Kc6 $1) (2... Rf8 $2 3. Rg7+ $1 Kb6 4. Rh7 $8 $18) 3. Rg7+ Kb6 $8 $11) 1... Nh5 $1 (1... Ng6 2. Rxg3 $1 Ne7+ (2... Nf4+ 3. Ke5 $8) 3. Ke6 $8 Ng8 4. d7 $1 Kc7 5. Rc3+ $1 Kb7 6. Kd6 Nf6 7. Ke7 $1 $18) (1... Rg8 2. Rxg3 $1 Nf7 3. Ke6 $8 Nd8+ 4. Ke7 $1 Kc6 (4... Nc6+ 5. Kf7 $8) 5. d7 $1 Nb7 6. Rc3+ $1 Kd5 7. Rd3+ $8 Kc6 (7... Kc4 8. Rg3 $8) 8. Kf7 $1 $18) 2. Rf8 $8 Rxd6+ {Do you take the Rook ?} (2... Nxg7 3. Rxd8 $8 Ng6 4. Rd7+ $8) 3. Ke5 $3 {[#]No, please !} (3. Kxd6 $2 Nxg7 $8 {ZZ} 4. Rxh8 ( 4. Kd5 Nh5 $1 {(or ...Kc7! or ...Ng6! Rf7+ ...Kb6!! Rxg7 ...Nf4+!!)} 5. Rxh8 Nf6+ $8 6. Kd6 Ne4+ $8) (4. Rg8 Nf7+ $1 {or ...Nf5+!}) (4. Kd7 Ng6 $1 $11 {: no Rf7+ as in the text}) 4... Nf5+ $8 5. Kc5 (5. Kd7 Nd4 $1) 5... Kc7 $8 6. Rh7+ (6. Rh5 Ne7 $8) (6. Rf8 Ne7 $1 {or on d6}) 6... Kd8 $8 $11) 3... Nxg7 (3... Ng6+ 4. Kxd6 $8 Nxg7 5. Rf7+ $8 {: text}) (3... Re6+ 4. Kxe6 $8 Nxg7+ 5. Kd6 $8 {ZZ idem}) 4. Kxd6 $8 {[#]ZZ : White King is better on d6 than on d7 or d5; the Rook watches f5.} Ng6 (4... Nh5 5. Rxh8 $8 Nf6 {(no longer check Kd5 as in the 3 Kxd6? variation)} 6. Rh4 $3 {[#]} Ne8+ (6... Kc8 7. Ke6 $1 Ne8 8. Rh8 $8) 7. Kd7 $8 Nf6+ (7... Nc7 8. Rb4+ $8) (7... Ng7 8. Rh7 $1) 8. Ke7 $8 Nd5+ 9. Kd6 $8 Nc3 (9... Nb6 10. Rb4 $8 Ka7 11. Kc6 $8 Nc8 12. Kc7 $8) 10. Kc5 $8 Ka6 11. Rc4 $8 Ne2 12. Rc2 $18) (4... Kb6 5. Rb8+ $8 (5. Rxh8 $2 Nf5+ $8) 5... Ka6 6. Rxh8 $8 Nf5+ 7. Kc5 $1 {(in comparison with 3 Kxd6? there is no longer the saving ...Kc7!!)} Kb7 (7... Ne3 8. Rh3 $1 Nf5 {(...Ng4 Kd4!)} 9. Rf3 $1 Ne7 10. Rf6+ $1) 8. Rf8 $1 ({and not the tempting} 8. Re8 $2 Kc7 $8 9. Re5 Nh4 $3 {[#]} 10. Rg5 {(Rh5 ...Ng6!!)} Kd7 $8 11. Kd5 Ke7 $8 12. Rh5 Ng6 $8 $11) ( 8. Rh5 $1 Ng3 9. Re5 $1) 8... Ne3 (8... Ne7 9. Rf7 $8) (8... Ng3 9. Kd4 $1 Ne2+ 10. Kd3 $8) 9. Rf3 $1 Ng4 10. Kd6 $1 $18) (4... Ka7 {(or on a6)} 5. Rxh8 $1 Nf5+ 6. Kc5 $1 {as above}) 5. Rf7+ $8 Kb6 (5... Kc8 6. Rxg7 $8 Nf4 7. Rc7+ $1 Kb8 8. Rf7 $1 Nd3 9. Rf3 $3 $18) (5... Ka6 6. Rxg7 $8 Nf4 7. Rg4 $3 (7. Rg3 $2 Ne2 $8 8. Re3 {(Rb3 does not check, contrary to the text, and so ...Nd4!! also)} Nd4 $8 9. Kc5 Nb5 $8 10. Rb3 Na7 $3 $11) (7. Rg5 $6 Kb6 8. Rg3 $8 {: text}) (7. Kc6 $2 Nd3 $8 $11 {and not ...Ne6? Rg6!...Nf4 Rg4!}) 7... Nd3 (7... Ne2 8. Kc5 $1 Nc3 9. Rc4 $8 {already seen}) 8. Rg3 $8 ({beware of the trap} 8. Rd4 $2 {(with bK on a6, you must play :)} Nc1 $3 {[#](nor ...Ne1? Kc5! ...Ka5 Rd2! ...Ka4 Kc4! nor ...Nb2? Rb4!! ...Nd3 Rb3!!)} 9. Rb4 {(Rd1 ...Nb3!!)} Ka5 $8 10. Rb1 Nd3 $8 11. Rb3 Nb4 $8 $11) 8... Nb4 {(this would save with the bK in b6)} 9. Kc5 $8 {(the same move on 8...Nc1)} Nc2 10. Rc3 $1 Ne1 11. Re3 $1 Nc2 (11... Ng2 12. Re4 $1) 12. Re2 $1 $18) 6. Rxg7 $8 Nf4 {No longer checks Kd5 as in the 3 Kxd6?.} 7. Rg3 $3 {[#]Compared to the variant 5...Ka6, the good has become bad and vice versa. The attacking twins answer to the defending twins.} (7. Rg4 $2 Nd3 $8 8. Rd4 {(with the bK in b6, it is necessary play :)} Ne1 $3 {[#](there is no more Kc5!)} (8... Nc1 $2 9. Rd1 $8 {(with bK on a6, there was ...Nb3!!)} Na2 {(...Ne2 Rb1+!! ...Ka5 Kc5!! ...Ka4 Kc4!!)} 10. Rb1+ $8 Ka5 11. Ra1 $8 $18) 9. Rd1 (9. Rb4+ Ka5 $8) (9. Rd2 Kb5 $8 10. Kd5 Kb4 $8 $11) 9... Nc2 $8 10. Rb1+ Ka5 $1 11. Kc5 Ka4 $1 $11) 7... Ne2 (7... Kb5 8. Re3 $8 Kc4 9. Re4+ $8) 8. Rb3+ $8 {The strength of bKb6 (rather than a6) is to to forbid Kd6-c5, its weakness is to allow this check.} (8. Re3 $2 Nd4 $8 $11) 8... Ka5 (8... Ka6 9. Ke5 $1 {(or on c5 : ...Nd4 is forbidden)} Ka5 10. Re3 $8 Nc1 11. Rc3 $8 Na2 12. Ra3+ $8) 9. Re3 $8 (9. Kc5 $2 {(or on e5)} Ka4 $8 10. Re3 Nc1 $8 11. Kc4 Na2 $8 $11) 9... Nc1 (9... Nd4 10. Kc5 $8 Nb5 (10... Nc2 11. Rc3 $8 {is given by the authors as the main line of the study, but on the 12th move because they considered 3...Re6+ which lengthens the sequence}) 11. Rb3 $8 {: there is no more ...Na7!! as when bK was on a6}) 10. Rc3 $8 Ne2 ( 10... Na2 11. Ra3+ $8) 11. Rc4 $8 (11. Re3 $6 Nc1 12. Rc3 $8) 11... Kb5 12. Kd5 $8 Ng3 13. Rc2 $8 (13. Rc3 $6 {(idem Tg4?!)} Ne2 14. Rc4 $8) 13... Nf5 14. Re2 $8 Kb6 15. Re5 $8 (15. Re1 $6 Kc7 16. Re5 $8) 15... Ng3 (15... Ng7 16. Kd6 $1) 16. Kd4 $1 Kc6 17. Kd3 $1 (17. Rg5 $2 Ne2+ $8 18. Kd3 Nf4+ $8) 17... Kd6 18. Rg5 $8 1-0 [Event "?"] [Site "?"] [Date "1933.??.??"] [Round "?"] [White "Grigoriev, ND."] [Black "0000.21"] [Result "1-0"] [SetUp "1"] [FEN "8/8/8/3p4/1k6/1P6/K1P5/8 w - - 0 1"] [PlyCount "19"] [EventDate "1933.??.??"] [SourceDate "2022.01.01"] {EFI 886. EFI bis 1078.} 1. Ka1 $3 {[#]The author had already made two draw studies with this same brilliant move, see LF1 page 42 of the 1998 edition, page 34 of the 1982 edition, as well as exercise 88.} (1. Kb2 $2 d4 $3 {ZZ} 2. Kc1 (2. Kb1 d3 $8 3. c4 Kxb3 $8 $11 4. c5 $2 d2 $8 $19) 2... Kc3 $8 {[#]ZZ} 3. Kd1 (3. Kb1 d3 $8 4. cxd3 Kxb3 $8 $11) 3... d3 $8 4. cxd3 Kxd3 $8 $11) (1. Kb1 $2 Kc3 $8 { ZZ} 2. Kc1 d4 $8 {ZZ as above}) 1... Kc3 (1... d4 2. Kb2 $8 {[#]ZZ} Kc5 3. Kc1 $8 (3. Ka3 $6 Kb5 4. Ka2 $3 {(b4? ...Kc4!!)} Kc5 5. Kb1 $8 {(turning around square b2)} Kb5 6. Kc1 $8) 3... Kb4 (3... Kd5 4. Kd2 $1 Ke4 5. Ke2 $8) 4. Kd2 $8 Kc5 (4... Kb5 5. Kd3 $8 Kc5 6. Ke4 $8) 5. Kd3 $8 Kd5 6. b4 $8 Ke5 7. Kc4 $1 $18) (1... Ka3 2. Kb1 $8 Kb4 3. Kc1 $8 Kc3 4. Kd1 $8 {: text}) (1... -- {White to play, only move would be} 2. Ka2 $3) 2. Kb1 $8 {ZZ} Kb4 (2... d4 3. Kc1 $3 {: text}) 3. Kc1 $8 (3. Kb2 $2 d4 $3 {as already seen}) 3... Kc3 4. Kd1 $8 d4 (4... Kb4 5. Kd2 $8) (4... Kd4 5. Kd2 $8 Ke4 6. Kc3 $1) 5. Kc1 $3 {[#]ZZ } d3 {Saves Black only if the White King is on b1 or d1.} (5... Kb4 6. Kd2 $8 $18) 6. cxd3 $8 Kxd3 (6... Kxb3 7. Kd2 $8 Kb4 8. Ke3 $8 Kc5 9. Ke4 $8 Kd6 10. Kd4 $8) 7. Kb2 $8 Kd4 8. Ka3 $8 Kc5 9. Ka4 $8 Kb6 10. Kb4 $8 1-0 [Event "?"] [Site "?"] [Date "1986.??.??"] [Round "?"] [White "Carlsson, O & Peronace C"] [Black "0143.01"] [Result "1/2-1/2"] [SetUp "1"] [FEN "5R2/3k4/8/4n3/3b1K2/1B6/7p/8 w - - 0 1"] [PlyCount "17"] [EventDate "1986.??.??"] [SourceDate "2022.01.01"] 1. Ba4+ $8 (1. Rh8 $2 Ng6+ $8 2. Kg3 Be5+ $8 3. Kg2 Nxh8 $8 $19 {: Black will easily avoid the exchange of his Knight against the White Bishop; he will be able to place his Knight on e3, his Bishop on f4 and, against wKh3 & wBc6, make the turn with his King via e5, d4 until g1}) (1. Bd5 $2 Ng6+ $8 2. Kg3 Be5+ $8 3. Kh3 Nxf8 $8 $19) 1... Ke7 {Can the Rook come to h8 to stop the pawn ?} (1... Kc7 2. Rh8 $8 Ng6+ 3. Kg3 $8 Be5+ 4. Kg2 $8 Nxh8 5. Be8 $8 Kd8 6. Bh5 $8 $11 {as in the text}) 2. Re8+ $3 {[#]Later, after a precaution.} (2. Rh8 $2 Ng6+ $8 3. Kg3 Be5+ $8 4. Kg2 Nxh8 $8 $19 {because Be8 is forbidden; this will also be the case in the solution, but...}) 2... Kf7 (2... Kf6 3. Bc6 $1 (3. Rh8 $1 {: text}) 3... Nxc6 4. Rh8 $8 {(for Kf3-g2)} Kg6 ( 4... Ne5 5. Rxh2 $1) 5. Rh3 $1 (5. Rxh2 $2 Be5+ $8) 5... Be5+ 6. Kf3 Kg5 7. Kg2 $1 $11) (2... Kd6 3. Rd8+ $1 (3. Rh8 $1 $11) 3... Ke7 4. Rxd4 $2 Ng6+ $8 5. Kf5 h1=Q $8 6. Rd7+ (6. Kxg6 Qg1+ $1) 6... Kf8 $8 7. Kxg6 Qe4+ $1) 3. Rh8 $8 { Now, yes !} Ng6+ 4. Kg3 $8 (4. Kf3 $2 Bxh8 $8 5. Kg2 Be5 $8 $19) 4... Be5+ 5. Kg2 $8 Nxh8 {But yes, with one less piece and one less pawn, you can draw.} 6. Bd1 $3 {[#]The access to e8 is forbidden but this trick allows to bury the knight all the same !} Kg6 (6... Ng6 7. Bh5 $3 $11) 7. Ba4 $3 {[#]} Kf6 (7... Nf7 8. Be8 $8 $11 {echo}) 8. Be8 $8 Ke7 9. Bh5 $8 {"anti-Fritz & anti-Nalimov" study (at least before 2012)! Given at the Dutch Championship 2005. } 1/2-1/2 [Event "Baltic-FIN m U26"] [Site "Tartu"] [Date "1938.??.??"] [Round "?"] [White "Keres, P."] [Black "Kaila, O."] [Result "0-1"] [ECO "D40"] [PlyCount "66"] [EventDate "1938.??.??"] [EventType "team"] [EventRounds "3"] [EventCountry "EST"] [SourceDate "2022.01.01"] 1. e4 (1. d4 d5 2. c4 dxc4 3. e3 e6 4. Bxc4 Nf6 5. Nf3 a6 6. O-O c5 7. Bb3 cxd4 8. exd4 Be7 9. Qe2 O-O 10. Nc3 b5 {(as in the text after 11th white move, so with one less tempo for Black)} 11. Bg5 Bb7 12. Rad1 b4 13. Bxf6 ( 13. d5 $1 bxc3 14. dxe6 Qc7 15. exf7+ Kh8 16. bxc3) 13... Bxf6 14. Ne4 a5 15. Ne5 Ra7 16. Rfe1 Ba8 17. Qe3 (17. Nxf6+ Qxf6 18. Qb5) 17... Rc7 (17... Bxe4 18. Qxe4) 18. Qf4 (18. Nxf6+ Qxf6 19. Rc1 Nc6) 18... Bxe4 19. Qxe4 Bxe5 20. Qxe5 Nc6 21. Qe4 Ne7 $11 22. Rc1 Qd6 23. Rxc7 Qxc7 24. g3 Rd8 $2 (24... Qd7 $1 $11) 25. d5 $3 {[#]} a4 (25... Nxd5 26. Bxd5 Rxd5 27. Qxd5) 26. Bc2 $8 $18 {Nyback,T (2615)-Vatter,H (2321)/Bundesliga 2010}) 1... c6 2. d4 d5 3. exd5 cxd5 4. c4 Nf6 5. Nc3 e6 6. Nf3 Be7 7. Bd3 O-O 8. O-O dxc4 9. Bxc4 a6 10. Qe2 b5 11. Bb3 Bb7 12. Bg5 Nbd7 13. Rad1 Nb6 (13... h6 14. d5 $6 exd5 $1 (14... hxg5 $2 15. dxe6 fxe6 16. Qxe6+ Kh8 17. Qh3+ Nh7 18. Rxd7 $18) 15. Be3 Nc5 16. Nxd5 Bxd5 17. Bxc5 Bxc5 18. Bxd5 Nxd5 19. Qe5 $8 Qb6 20. Qxd5 Rad8 21. Qb3 $8 Rxd1 22. Qxd1 $8 Rd8 $15) 14. Ne5 Nbd5 15. f4 $6 (15. Rd3 Nxc3 (15... Rc8 16. Rh3 g6 17. Re1 Nxc3 18. bxc3 Nd5 19. Bh6 Bg5 $2 {(...Nxc3! Qg4 ...Nd5=)} 20. Bxf8 Nf4 { (Swiercz,D (2631)-Nyzhnyk,I (2635)/Haguenau 2013)} 21. Qe3 $1 Qxf8 {(...Nxh3+ Qxh3 ...Qxf8 Nxf7!! or likewise ...Nxg2 Nxf7!!)} 22. Rh4 $3 {[#]} Bxh4 {(...Nxg2 Qxg5 ...Nxe1 Rf4! ...Rxc3 Bxe6!!)} 23. Qxf4 Be7 24. Nxf7 $1 Bd5 25. Nh6+ Kg7 26. Qe3 $1 $16) 16. bxc3 Ne4 17. Bxe7 Qxe7 18. Re3 Nf6 19. f4 Bd5 20. f5 Bxb3 21. axb3 Qd6 $6 (21... Rfe8 $1 22. fxe6 Qxe6) 22. fxe6 fxe6 23. Ref3 $1 (23. Nd3 $6 Nd5 $1) (23. Rd1 Nd5 24. Rg3) 23... Rac8 24. Qd3 Nd5 {(Euwe,M-Filip,M/Varna 1962)} (24... Nd7 25. Rxf8+ Rxf8 26. Rxf8+ Nxf8 27. Qf3) 25. Nf7 $1 {[#]} Qd7 (25... Qc7 $2 26. Ng5 $1) (25... Qe7 $2 26. Rh3 $1 $18 {with #2 on ...Rxf7 and Rxh6! on ...h6}) 26. c4 (26. Rh3 $4 Rxf7 $1) (26. Ng5 Rf5 $1 {but not ...Nf6? Rh3!} ) 26... bxc4 27. bxc4 $16) (15. Rfe1 Nxc3 16. bxc3 Nd5 (16... Ne4)) 15... Nxc3 $1 16. bxc3 Ne4 $1 17. Bxe7 Qxe7 18. f5 $2 {Leads to a forced continuation disadvantageous.} (18. Rde1 Nxc3 (18... f5) 19. Qd3 Nd5 20. f5 $1 $44) (18. Rf3 Rfc8 19. Bc2 $1 Nxc3 $2 20. Bxh7+ $1 Kh8 21. Rxc3 $1 $18) 18... Nxc3 $1 19. Qg4 $8 {Otherwise ...Nxd1.} exf5 $8 (19... Nxd1 $4 20. f6 $18) 20. Qxf5 $2 (20. Rxf5 Bd5 $1 $17) 20... Nxd1 21. Nxf7 {It was the idea.} Qe3+ $8 (21... Rxf7 $2 22. Qxf7+ $8 (22. Bxf7+ $2 Kh8 $8 23. Rxd1 Qe3+ 24. Kh1 Rf8) 22... Qxf7 23. Rxf7 Bxg2 24. Kxg2 Ne3+ $8 25. Kf3 Nc4 $8 $11) (21... Be4 $4 22. Ne5+ $1 Kh8 23. Ng6+ $8 hxg6 24. Qh3+) 22. Kh1 Bxg2+ $3 {[#]This point had not been foreseen} ({The combination does not work in the other order of moves :} 22... Qxb3 $2 23. axb3 Bxg2+ $8 (23... Ne3 $2 24. Qe6 $3 Bd5 $8 25. Nh6+ Kh8 26. Rxf8+ Rxf8 27. Nf7+ $8 Kg8 $8 28. Qxe3 Rxf7 29. h3 $16) (23... Nc3 $2 24. Qg4 $1) 24. Kg1 $8 Bxf1 25. Qd5 $8 {(threat of "smothered mat".)} Ra7 (25... Rxf7 26. Qxa8+ $8 Rf8 27. Qd5+ $8 {idem}) 26. Ng5+ $1 Raf7 (26... Kh8 $2 27. Qc5 $3 Raa8 28. Qc2 $8 g6 29. Qc7 $8 $18) 27. Nxf7 $8 Rxf7 $8 28. Qd8+ Rf8 29. Qd5+ $8 Kh8 30. Qd6 $1 Kg8 $8 $11) 23. Kxg2 Qxb3 $3 {[#]Coucou !} 24. Qe4 (24. axb3 Ne3+ $8) (24. Nh6+ gxh6 $8 25. Qg4+ Kh8 26. axb3 Ne3+ $1) 24... Qd5 $1 {This echo does not displease the composer of studies who drives Black.} (24... Qxa2+ $1 25. Kg3 Nc3 $19) (24... Qc2+ $1 {(other echo)} 25. Qxc2 Ne3+ $8) 25. Nh6+ Kh8 $8 $19 26. Nf7+ Rxf7 $8 27. Qxd5 Ne3+ $8 28. Kg3 Nxd5 (28... Nxf1+ $1 29. Kh3 Raf8) 29. Rxf7 Nc3 30. Re7 Nxa2 31. d5 Kg8 32. d6 Rd8 33. Re6 Kf7 0-1 [Event "Candidates qf3"] [Site "Riga"] [Date "1965.??.??"] [Round "8"] [White "Keres, P."] [Black "Spassky, B."] [Result "1-0"] [ECO "E43"] [PlyCount "49"] [EventDate "1965.??.??"] [EventType "match"] [EventRounds "10"] [EventCountry "URS"] [SourceDate "2022.01.01"] 1. d4 Nf6 2. c4 e6 3. Nc3 Bb4 4. e3 b6 5. Bd3 (5. Nge2) 5... Bb7 6. Nf3 Ne4 ({ More cautious is} 6... O-O 7. O-O c5 8. Na4 cxd4 9. exd4 Be7 10. Re1 (10. Nc3 d5 11. cxd5 Nxd5 {Gligoric,S-Petrosian,T/Siegen 1970}) 10... d6 11. Nc3 (11. b4 Nbd7 12. Bb2 Re8 13. Nc3 Bf8 14. d5 e5 15. Nd2 {Portisch,L-Spassky,B/Santa Monica 1966 2/559}) 11... Nbd7 12. Bg5 Re8 13. Rc1 Rc8 14. Nd2 d5 $11 { Villeneuve,A (2330)-Spassky,B (2570)/Angers 1990}) 7. O-O {[#]The hell with greed !} (7. Qc2 f5 8. O-O Nxc3 9. bxc3 Bxf3 10. gxf3 Qg5+ 11. Kh1 Bd6 12. f4 Qh6 13. Rg1 Nc6 14. Qe2 $11 {Winter,W-Capablanca,J/Ramsgate 1929}) 7... Bxc3 {The sharpest, nibbling two pawns.} (7... Nxc3 8. bxc3 Bxc3 9. Rb1 Nc6 (9... d6 10. Qc2 {(Rb3 ...Ba5 e4 ...Nd7)} Ba5 11. e4 Nd7 12. Ba3 c5 $11 { Luckis,M-Benko,F/Buenos Aires 1947}) 10. Rb3 $1 (10. c5 Ba5 {(...Nb4!)} 11. Ba3 d6 12. cxd6 $1 {(rather than Qc2 -- Chatalbashev,B-Roeder,M/Cutro 2002 -- a6!)} cxd6 13. d5 $1 exd5 14. Qa4 $1 O-O 15. Rbc1 $1 $16 Ne7 $2 16. Bxh7+ $3) 10... Ba5 $8 11. e4 h6 (11... Ne7 12. d5 Ng6 13. Nd4 $1 Qe7 {(Gligoric,S-Larsen,B/ Lugano 1970)} 14. Ba3 $1 d6 15. c5 $3 {[#]} O-O $8 {(...dxc5? Bb5-c6!!)} 16. cxd6 cxd6 17. f4 $1 $16 exd5 $2 18. e5 $1 $18) (11... Nb4 12. Bb1 Qe7 13. Ba3 c5 14. d5) 12. d5 (12. Bb2 Nb4 13. Bb1 Ba6 14. a3 Nc6 {(Nikcevic,N-Kalevic,S/Heraklio 1993)} 15. d5 $1 $18) 12... Ne7 13. Bb2 O-O 14. Ne5 {(Bb1)} Ng6 15. Ng4 Qe7 16. f4 f5 17. exf5 exf5 18. Nxh6+ $3 {[#]} gxh6 19. Qh5 $1 Kh7 20. Bxf5 $18 {Balashov, Y-Romanishin,O/Lvov 1978}) (7... f5 {(the wisest)} 8. Qc2 Bxc3 9. bxc3 O-O 10. Nd2) 8. bxc3 Nxc3 9. Qc2 Bxf3 10. gxf3 Qg5+ 11. Kh1 Qh5 12. Rg1 $1 {[#]The only way to continue the game.} (12. Kg2 Qg5+ $8 13. Kh1 Qh5 $8) 12... Qxf3+ 13. Rg2 {Can you believe it? There will be no more captures till the end of the game !} f5 $8 (13... Qd1+ $2 14. Qxd1 Nxd1 15. Bc2 Nc3 16. Bd2 $18) (13... d5 $2 14. cxd5 Nxd5 15. Be2 $18) 14. Ba3 (14. Bb2 Ne4 15. Rf1 Nc6 16. Be2 Qh3 17. d5 $1 (17. f3 $1) 17... Na5 (17... Ne7 18. f3 {(dxe6!)} Nc5 19. Rxg7 Rg8 20. Rxg8+ Nxg8 {(Eslon,J-Grinza,A/Teeside 1974)} 21. Rg1 $1 O-O-O 22. Ba3 $16) 18. dxe6 (18. c5 $3 {[#]} Nxc5 19. Bxg7 Rg8 20. Rg3 Qh4 21. Bf6 $8 $18) 18... O-O-O $8 19. e7 $2 (19. c5 $3) 19... Rde8 $8 20. f3 (20. c5 Rxe7) 20... Nc5 $8 21. Rxg7 Rhg8 $11 22. Rxg8 Rxg8 23. Rg1 $8 Rxg1+ $2 (23... Re8 $1 $11) 24. Kxg1 Qh5 25. Bf6 $1 Nc6 26. Qd1 $1 Kb8 $2 (26... Qe8 27. Qd5 $1) 27. f4 $18 Qg6+ (27... Qe8 28. Bh5 $8 Qg8+ 29. Kh1 Ne4 30. e8=Q+ Qxe8 31. Bxe8 Nf2+ 32. Kg2 Nxd1 33. Kf3 Na5 34. Ke2 $18) 28. Kf1 $8 Qg8 29. Qd5 $1 Qe8 30. Bh5 $18 { Taimanov,M-Kluger,G/Budapest 1961}) (14. Qxc3 Qd1+ {(1/2-1/2 Petrosian, T-Averbakh,Y/Moscow 1955/URS-ch)} 15. Bf1 $2 (15. Rg1 $8 Qf3+ $8 16. Rg2 $11) 15... Qxf1+ 16. Rg1 Qxf2 17. d5 (17. Rxg7 Qf1+ 18. Rg1 Qf3+ 19. Rg2 Rg8) 17... Na6 18. Qxg7 O-O-O $19) 14... Ne4 15. Rf1 $1 {[#]The steamroller, the result of the sacrifice of two pawns, will inexorably set in motion.} (15. Be2 $2 Nxf2+ $8 16. Kg1 Qxe3 $17) 15... Rg8 (15... Kf7 16. Be2 Qh3 17. f3 Nf6 18. d5 $1 g6 (18... Na6 $2 19. dxe6+ dxe6 20. c5 $3 $18) 19. e4 $1 Re8 20. Bc1 $3 (20. c5 $1 exd5 21. exd5 $16) 20... Nh5 21. Rfg1 $1 Na6 22. Rg3 $1 Nxg3+ 23. Rxg3 Qh5 24. Kg2 $8 fxe4 25. Bg5 $8 h6 26. f4 $18) (15... g6 $1 16. Be2 Qh3 17. f3 Nf6 18. e4 $1 (18. Qb2 Kf7 $1 {(or ...c5! dxc5 ...Kf7!)} 19. e4 Re8 $1) (18. d5 Na6 $1 19. dxe6 Nc5 $8 20. Bxc5 bxc5 21. exd7+ Kf7 $1) 18... c5 $6 (18... Nc6 $1 {(the only hope ?)} 19. Qb2 $1 Ne7 $1 20. d5 Rf8 $8 21. dxe6 dxe6 22. c5 $1 $16) (18... Kf7 $6 19. Bc1 $1 {for Rg3 ; an idea that we will find again with d5 & ...Rg8 in addition}) 19. d5 $1 (19. Bc1 $2 Nc6 $1 20. Rg3 $2 Nxd4 $1) 19... f4 $1 {(attempt to close the play against the bishop pair, as in the game)} 20. Bb2 $1 Rf8 (20... O-O 21. Rfg1 $1) 21. Bxf6 $1 Rxf6 22. e5 $8 Rf5 23. Qe4 $8 Na6 (23... Rh5 24. Bd3 $1) 24. dxe6 $1 Rd8 (24... O-O-O 25. Rd1 $8 Nc7 26. Bf1 $1 Rh5 {(for ...Qxe6)} 27. Rd6 $8 Qf5 28. exd7+ $8 Rxd7 29. Qc6 $8 Rxd6 30. exd6 $18) 25. exd7+ Ke7 (25... Rxd7 26. e6 $1 Rc7 27. Rd1 $1 Ke7 28. Bf1 $18) 26. Bd1 $3 {[#]} (26. Rd1 $1) 26... Rxd7 (26... Nc7 27. Ba4 Ne6 28. Qd5 $1) 27. Ba4 $1 Rd2 (27... Rc7 28. Qd5 $1) 28. Rfg1 $1 Rxg2 29. Rxg2 $18) (15... Nc6 $6 {(the only way to prevent Be2 is however not conclusive)} 16. d5 $1 (16. Be2 $2 Nxd4 $3 {[#]}) 16... Na5 (16... Ne5 17. Be2 $8 Qh3 18. dxe6 dxe6 19. Qa4+ Kf7 20. f4 $1 $18) (16... Nd8 17. Be2 Qh3 18. Rxg7 $1 Nb7 19. Re7+ $1 Kd8 20. Qb2 $8 Rg8 21. Rg7 $8 $18) (16... Ne7 17. Be2 Qh3 18. dxe6 $1 d6 19. Qa4+ $1 {(c5!) } Kf8 20. Qd7 $1 Rc8 21. c5 $3 dxc5 22. Bb2 $3 Nf6 23. Bxf6 gxf6 24. Rg7 $3 $18 ) 17. Be2 Qh3 18. c5 $3 {[#](as already seen, but Ba3 was on b2)} O-O (18... Nxc5 19. Bxc5 bxc5 20. Qxc5 $18) 19. cxb6 cxb6 20. Bxf8 Rxf8 21. Qc7 $18) 16. Be2 Qh3 17. f3 $1 ({Even stronger} 17. d5 $3 Na6 (17... c5 18. Bb2 $1 Qh6 19. f3 Nf6 20. Rd1 $1 $18) (17... Nf6 18. Rd1 $1 Kf7 {(...Na6 dxe6!)} 19. dxe6+ $1 dxe6 20. c5 $3 Nbd7 21. cxb6 cxb6 22. Qc7 $1 Rad8 23. Bb5 $18) 18. dxe6 $8 Nac5 (18... O-O-O 19. exd7+ $1 Rxd7 20. Qa4 $8 Nb8 21. c5 $3 {[#](again ! but not Qxa7?...Nc3!)} Rd2 22. Ba6+ $1 Nxa6 23. Qxa6+ Kd7 24. cxb6 $1 axb6 25. Bb4 $1 Rd5 26. Qb7 $8 Rd3 27. Rc1 $1 $18) 19. exd7+ $1 Kf7 (19... Nxd7 $2 20. Bg4 $3 {[#]} Ng3+ 21. Rxg3 $8 Qxf1+ 22. Rg1 $18) 20. Bxc5 $1 bxc5 (20... Nxc5 21. Rg3 $1 Qh6 22. Qxf5+ $1) 21. Qd3 $1 {(for Qd5+ & f3!)} (21. Bg4 $1) 21... Qh6 22. f3 $1 Nf6 23. Bd1 $1 (23. f4 $1) 23... Rgd8 24. Ba4 $1 $18) 17... Nf6 $8 (17... Nd6 18. c5 $1 (18. d5 $1) 18... Nb7 19. Qa4 $1 Nc6 20. cxb6 cxb6 21. Ba6 Rb8 22. e4 $1 g6 23. d5 $1 Ncd8 24. Bb5 $1 Rg7 25. Qd4 $18) 18. d5 $1 {[#]} Kf7 $6 (18... c6 19. Rfg1 $1 (19. e4 $1) 19... Kf7 (19... Qh6 20. e4 $1 g6 21. Qd3 $1) 20. e4 Na6 21. dxe6+ dxe6 22. Qa4 $1 Nb8 23. Qd1 $1 c5 24. Bb2 Nc6 (24... Nbd7 25. e5 $1) 25. Qd6 $1 Rac8 26. exf5 $1 Qxf5 27. Rg5 Qc2 28. Bxf6 $18) (18... Na6 $1 { (the lesser evil ?)} 19. dxe6 $1 (19. e4 Nc5 $1) (19. Qa4 Nc5 $8) 19... Nc5 20. Bxc5 $8 bxc5 21. exd7+ $1 (21. e4 $1) 21... Kf7 $1 (21... Nxd7 22. Bd3 $1) 22. e4 $1 (22. f4 g6 $8 23. Rg3 Qh6 24. Bf3 Rad8 25. Rd1 $1 Qf8 26. e4 $1 Rxd7 $8 27. Rxd7+ Nxd7 28. e5 $8 Kg7 $8 29. Bc6 {(Bd5 ...Rh8)} Nb6 $8 30. Qc3 $14) 22... g6 $8 (22... f4 $6 23. e5 $1 Nxd7 24. Qe4 $1 $18) 23. Rg3 $1 (23. e5 $1 Nxd7 24. f4 $16) 23... Qh4 24. exf5 $8 Rad8 $8 25. fxg6+ Rxg6 26. Rxg6 hxg6 27. Rg1 $1 (27. Bd3 $1) 27... g5 (27... Qh5 28. f4 $1 Qf5 29. Bd3 $8) 28. Qf5 $1 Rxd7 29. Qxc5 $16) (18... exd5 $6 19. cxd5 $1 Nxd5 20. Bc4 $1 $18) 19. e4 $1 {[#] The gold rush.} c5 (19... g6 20. Bc1 $3 {[#](to worry the Black Queen)} ( 20. Bb2 $2 Na6 $1 21. Qc3 Qh4 $1) (20. Qd3 Re8 $1) (20. c5 $1 exd5 {(...c6 d6!) } 21. e5 $1 Ne8 {(...Nh5 e6+!! ...Kxe6 Bc4!!)} 22. Qa4 $3 Nc6 23. e6+ $3 Kxe6 24. Bb5 $3) 20... Na6 (20... Nh5 21. exf5 $1 {(or c5!)} Qxf5 22. Bd3 $1 Qh3 23. dxe6+ $1 dxe6 24. Be4 c6 25. Rd1 $18) (20... h6 {(for ...Qh4!)} 21. c5 $1 c6 22. d6 $1) 21. Rg3 $1 Qh5 (21... Qh4 22. Bg5 $1 Qh5 23. f4 $1 Ng4 24. Rxg4 $3 fxg4 25. Qd1 $1 $18) 22. e5 $1 (22. f4 $2 Qh6 $1) (22. Bg5 $2 h6 $8 23. f4 Ng4 $8 24. dxe6+ dxe6 25. Rxg4 hxg5 $1) 22... Ne8 23. dxe6+ $1 dxe6 24. Bg5 $8 f4 25. Qd2 $3 {[#]} Nd6 (25... fxg3 26. Qd7+ $8 Kf8 27. Qe7#) 26. exd6 fxg3 27. Qf4+ $1 Ke8 28. h4 $1 Rf8 29. d7+ $1 Kxd7 30. Rd1+ Ke8 31. Qe5 $1 $18) (19... Na6 20. Qa4 $1 (20. Rg3 Qh6 21. dxe6+ dxe6 22. exf5 $8 Nc5 {(...Rae8 c5!)} 23. fxe6+ $1 Nxe6 {(...Kxe6 f4!)} 24. c5 $1) 20... Nb8 (20... Nc5 21. Bxc5 $1 bxc5 22. e5 $1 ) 21. c5 $1 exd5 (21... bxc5 22. Bc4 $1 Re8 23. Qb3 $1) 22. cxb6 cxb6 23. e5 $1 Nh5 24. Qd4 $1 $18 {threatening two Rooks, as in Fischer-Tal 1959 !}) (19... f4 20. e5 $1 (20. c5 $1) 20... Nh5 21. Kg1 $1 {(as in the text, stronger)} g6 22. Bd3 c5 23. Be4 $18) (19... fxe4 20. Rg3 $1 Qh6 21. fxe4 $18) 20. Bb2 $1 {Monsters of the 3rd millennium enjoy return 20 Bc1! because they are now in love with artistic chess (!); they also appreciate the Keres move, but in fine prefer 20 e5!.} (20. Bc1 $1 g5 21. Rfg1 $1 h6 22. Rg3 $1 (22. Bb2 $1) 22... Qh4 23. Bf1 $1 {(for Rh3)} g4 (23... Na6 24. Rh3 $1 Qe1 25. Rxh6 Nb4 26. Qb2) 24. dxe6+ $1 dxe6 25. exf5 $8 exf5 26. fxg4 $1 Nc6 (26... fxg4 27. Bg2) 27. Rh3 $8 Qe1 28. Re3 $8 Qh4 (28... Nd4 29. Qg2 $8) 29. Qxf5 $1 Rae8 30. Rh3 $8 Qe1 31. Bg2 $1 Nb4 (31... Re5 32. Bd5+ $1) 32. Rf1 $1 $18) (20. e5 $1 Nh5 (20... Ne8 21. Rg3 $1 {(or Bc1!)} Qh4 22. f4 $1 g6 23. Bf3 $1) 21. f4 $3 {[#]} ( 21. Bc1 $1 g5 22. Rfg1) 21... g6 (21... Qxa3 22. Bxh5+ g6 23. Bf3 $1 Na6 24. dxe6+ $8 dxe6 25. Bxa8 $8 Rxa8 26. Rg3 $1 Qa5 27. Qg2 $18) 22. Bc1 $1 a5 (22... Na6 23. Qa4 $1) 23. Bd2 $1 Na6 24. Qd1 $1 Nc7 (24... Ng7 25. Rf3 $1 Qh4 26. Be1 $1 Qd8 27. Rh3 $1) 25. Rf3 $1 Qh4 26. Be1 $1 Qd8 27. Rd3 $3 Nxf4 28. dxe6+ $8 Ke8 29. Rxd7 $18) 20... f4 (20... g6 21. Qc3 $1 Qh4 22. Rfg1 $1 Ne8 (22... Na6 23. Rg5 $1 Ne8 24. Qe5 $1 {for d6! & exf5!}) (22... Nh5 23. Rg5 $1 {threatens Rxh5!}) 23. Bd3 $1 {(threatens exf5 ...exf5 Bxf5)} Qf4 24. Bc2 $1 (24. Bc1 $1 Qxf3 25. Rf1 $1) 24... Na6 25. dxe6+ $1 dxe6 26. exf5 exf5 27. Rd1 $18) (20... Qh4 21. exf5 $1 (21. f4 $1 Nxe4 22. Bf3 $8 exd5 23. cxd5 Qe7 24. Re1 $1 $18) (21. Rfg1 $1 g6 22. Qc3 $1 {: voir 20...g6}) 21... exd5 22. cxd5 d6 23. Rfg1 $1 (23. Bb5 $1) 23... a6 {(to "prevent" Bb5 but...)} 24. Bb5 $3 {[#]} (24. Bxf6 $1 Qxf6 25. f4 $1) (24. Bxa6 $4 Nxa6 $8) 24... axb5 25. Qe2 $8 Kf8 (25... Re8 26. Rxg7+ $8 Kf8 27. Rg8+ $1 {and #2}) 26. Qe6 $8 Nbd7 (26... Ne8 27. f6 $1 $18) 27. Qxd6+ $1 Ke8 28. Qe6+ $1 Kf8 29. Rxg7 $3 {[#]} Rxg7 30. Rxg7 $8 Kxg7 31. Qxd7+ $8 Kf8 (31... Kh6 32. Bc1+ $8) 32. Qd6+ $8 Kf7 33. Qe6+ $8 Kg7 (33... Kf8 34. Bxf6 $8 {idem}) 34. Qe7+ $8 Kg8 35. Bxf6 $8 Qh6 36. Qe6+ $1 Kf8 37. f4 $1 (37. d6 $1) 37... Re8 (37... Rxa2 38. Be7+ $8 Kg7 39. Bf8+ $1) (37... b4 38. d6 $1) 38. Be7+ $8 Kg7 39. f6+ $1 Kh8 40. f7 $1 $18) 21. e5 $1 (21. Rfg1 $1 Nh5 22. e5 $1 Ng3+ {: see below}) 21... Nh5 {Pretending to hope in ...Ng3+.} 22. Kg1 $1 {Attack h7.} (22. Rfg1 $1 {(allowing it)} Ng3+ 23. Rxg3 fxg3 24. Rxg3 $8 Qh4 (24... Qh6 25. Bc1 $1 {(or f4!)} g5 26. Bd3 $1 {(for Be4)} Na6 27. Qa4 $1 $18) 25. Rg4 $1 Qh5 (25... Qh6 26. Bc1 $1) 26. Qe4 $1 $18) 22... g6 23. Rg4 $1 (23. Bd3 $1 {for Be4}) 23... Rd8 (23... Na6 24. Qa4 $1 (24. Rf2 $1 Ng7 25. Qa4 $1) 24... Nb8 25. Bd3 $1 (25. Rf2 $1) 25... a6 26. Qb3 $18) (23... a5 24. Qe4 $1 (24. Rf2 Ng7 $1) 24... Ra7 25. Bd3 $1 Na6 (25... Ng7 26. Rxg6 $1) 26. Rf2 $1 $18 {for Bf1!}) 24. Bd3 $1 {For Bxg6+.} (24. Qe4 $1 Na6 25. Rf2 $1 Ng7 26. Qxf4+ Nf5 (26... Kg8 27. Rh4 $1 Qf5 28. Qh6 $1) 27. Bd3 $1 Rf8 28. Bxf5 $1 Ke8 (28... gxf5 29. Rh4 $1 Rg8+ 30. Kh1 $8) 29. dxe6 $1 Rxf5 30. exd7+ $1 Kxd7 31. Qe4 $1 $18) (24. Rf2 Ng7 25. Qe4 $1 (25. Rxf4+ Kg8)) 24... Rg8 25. Rf2 $1 {At this level, it is rare that at the moment of resignation, the player still has his 8 pawns !} (25. Rf2 $1 Ng7 (25... Na6 26. Bf1 $1) 26. Be4 $3 {[#](foreground)} (26. Bxg6+ $1 {(thematic try)} hxg6 27. Qxg6+ Ke7 28. Qf6+ Ke8 29. d6 Nc6 30. Rxg7 Rxg7+ 31. Qxg7 Qf5 32. Qg8+ Qf8 33. Rg2 Rb8 34. Qh7 $18) 26... Na6 27. Bxg6+ $1 {(plan)} hxg6 (27... Kf8 28. Bxh7 $1) 28. Qxg6+ $8 Ke7 29. Qf6+ $1 Ke8 30. d6 {with faster checkmate: no ...Nc6}) 1-0 [Event "2#"] [Site "?"] [Date "1917.??.??"] [Round "?"] [White "Berd, BM."] [Black "4220.13"] [Result "1-0"] [SetUp "1"] [FEN "3Q4/2p5/5p2/8/K2P3q/1B3RB1/3kp3/4R3 w - - 0 1"] [PlyCount "0"] [EventDate "1917.??.??"] [SourceDate "2022.01.01"] 1-0 [Event "2#"] [Site "?"] [Date "1919.??.??"] [Round "?"] [White "Roura, J."] [Black "1048.12"] [Result "1-0"] [SetUp "1"] [FEN "4N3/8/2p1p3/n1bk4/N5K1/1n3P2/1Q6/5B2 w - - 0 1"] [PlyCount "0"] [EventDate "1919.??.??"] [SourceDate "2022.01.01"] 1-0 [Event "2#"] [Site "?"] [Date "1922.??.??"] [Round "?"] [White "Neukomm, GR."] [Black "1108.13"] [Result "1-0"] [SetUp "1"] [FEN "3n4/4N3/4R1p1/1K1p4/3k1p2/5Q2/4P3/2n3N1 w - - 0 1"] [PlyCount "0"] [EventDate "1922.??.??"] [SourceDate "2022.01.01"] 1-0 [Event "2#"] [Site "?"] [Date "1900.??.??"] [Round "?"] [White "St Maurice, CE."] [Black "4514.21"] [Result "1-0"] [SetUp "1"] [FEN "2R5/4Kp1n/Q7/1R1qkN2/4r2P/4P3/8/1B6 w - - 0 1"] [PlyCount "0"] [SourceDate "2022.01.01"] 1-0 [Event "2#"] [Site "?"] [Date "1960.??.??"] [Round "?"] [White "Diot, R."] [Black "1528.47"] [Result "1-0"] [SetUp "1"] [FEN "4RK2/2pN2p1/2pNP1Q1/1ppkPp1n/1P5R/1P3rp1/6Bn/6B1 w - - 0 1"] [PlyCount "0"] [EventDate "1960.??.??"] [SourceDate "2022.01.01"] 1-0 [Event "2#"] [Site "?"] [Date "1950.??.??"] [Round "?"] [White "Birbrager, I."] [Black "4251.02"] [Result "1-0"] [SetUp "1"] [FEN "2q2QB1/8/4R3/p7/b4p2/1k5K/2RB4/4N3 w - - 0 1"] [PlyCount "0"] [EventDate "1950.??.??"] [SourceDate "2022.01.01"] {Black has the "strong" move ...Be8. It is thus necessary to prepare to recover the a4-square. In what way ?} -- 1-0 [Event "2#"] [Site "?"] [Date "1935.??.??"] [Round "?"] [White "Ferreau, W."] [Black "1152.12"] [Result "1-0"] [SetUp "1"] [FEN "5N2/8/8/4Pkpp/1Q2R3/8/7b/2BBK2N w - - 0 1"] [PlyCount "0"] [EventDate "1935.??.??"] [SourceDate "2022.01.01"] 1-0 [Event "2#"] [Site "?"] [Date "1962.??.??"] [Round "?"] [White "Bakcsi, G."] [Black "1454.11"] [Result "1-0"] [SetUp "1"] [FEN "r7/5n2/3B2R1/1B1k1p2/3PN3/4Q3/8/b3K3 w - - 0 1"] [PlyCount "0"] [EventDate "1962.01.29"] [SourceDate "2022.01.01"] 1-0 [Event "2#"] [Site "?"] [Date "1964.??.??"] [Round "?"] [White "Gulak, L."] [Black "1758.04"] [Result "1-0"] [SetUp "1"] [FEN "1rR4B/1pNQ4/B7/1r4p1/1p2k3/2nNp3/2b3K1/2n5 w - - 0 1"] [PlyCount "0"] [EventDate "1964.??.??"] [SourceDate "2022.01.01"] 1-0 [Event "2#"] [Site "?"] [Date "1911.??.??"] [Round "?"] [White "Mattison, H ."] [Black "1627.23"] [Result "1-0"] [SetUp "1"] [FEN "6n1/2r5/3Np3/2P1k1Bp/r3P3/2p1QB2/n7/7K w - - 0 1"] [PlyCount "0"] [EventDate "1911.??.??"] [SourceDate "2022.01.01"] 1-0 [Event "2#"] [Site "?"] [Date "1968.??.??"] [Round "?"] [White "Martin, EO."] [Black "1882.11"] [Result "1-0"] [SetUp "1"] [FEN "b6Q/4BK2/6N1/1P1kp3/1rr2b2/R2N1R2/6B1/8 w - - 0 1"] [PlyCount "0"] [EventDate "1968.??.??"] [SourceDate "2022.01.01"] 1-0 [Event "2#"] [Site "?"] [Date "1933.??.??"] [Round "?"] [White "Mansfield, C."] [Black "1245.23"] [Result "1-0"] [SetUp "1"] [FEN "6b1/6N1/7K/1p2p3/RN2k1p1/4P3/B1n1R1P1/Q7 w - - 0 1"] [PlyCount "0"] [EventDate "1933.??.??"] [SourceDate "2022.01.01"] 1-0 [Event "3#"] [Site "?"] [Date "1936.??.??"] [Round "?"] [White "Stipa, B."] [Black "1058.45"] [Result "1-0"] [SetUp "1"] [FEN "3nb3/Q7/2p1NP2/p2P1pp1/2B1kBN1/6pP/2n3P1/5K2 w - - 0 1"] [PlyCount "0"] [EventDate "1936.??.??"] [SourceDate "2022.01.01"] {Given at the 2017 Belgian Championship.} -- 1-0 [Event "3#"] [Site "?"] [Date "1999.??.??"] [Round "?"] [White "Grand-Didier, Cl"] [Black "0210.24"] [Result "1-0"] [SetUp "1"] [FEN "8/8/1p4p1/1p4pR/1R6/P1kB2P1/8/4K3 w - - 0 1"] [PlyCount "0"] [EventDate "1999.??.??"] [SourceDate "2022.01.01"] 1-0 [Event "4#"] [Site "?"] [Date "1878.??.??"] [Round "?"] [White "Loyd, S."] [Black "1012.13"] [Result "1-0"] [SetUp "1"] [FEN "8/8/8/3p4/1N1P2Kp/Bkp5/5Q2/4N3 w - - 0 1"] [PlyCount "0"] [EventDate "1878.??.??"] [SourceDate "2022.01.01"] 1-0 [Event "5#"] [Site "?"] [Date "1985.??.??"] [Round "?"] [White "Gamnitzer, C."] [Black "1667.46"] [Result "1-0"] [SetUp "1"] [FEN "rN6/P3p3/Q2b4/R1nkpP1p/4p2K/4P2p/Pp5r/nb6 w - - 0 1"] [PlyCount "0"] [EventDate "1985.??.??"] [SourceDate "2022.01.01"] 1-0 [Event "h#2 2 sol"] [Site "?"] [Date "2000.??.??"] [Round "?"] [White "Jones, Ch"] [Black "0242.02"] [Result "1-0"] [SetUp "1"] [FEN "4R3/8/4pR2/2bN2p1/2kN4/8/1K6/1B6 b - - 0 1"] [PlyCount "0"] [EventDate "2000.??.??"] [SourceDate "2022.01.01"] 1-0 [Event "h#3 2 sol"] [Site "?"] [Date "1983.??.??"] [Round "?"] [White "Bily, M."] [Black "3401.11"] [Result "1-0"] [SetUp "1"] [FEN "3R1q2/8/3r4/2Pkp3/8/8/2N4K/8 b - - 0 1"] [PlyCount "0"] [EventDate "1983.??.??"] [SourceDate "2022.01.01"] 1-0 [Event "h#5 2 sol"] [Site "?"] [Date "2018.??.??"] [Round "?"] [White "Fomichev, E & Rimkus M"] [Black "3313.13"] [Result "1-0"] [SetUp "1"] [FEN "8/2n5/1p2q3/8/3k4/2p1p3/2K1P3/5Br1 b - - 0 1"] [PlyCount "10"] [EventDate "2018.??.??"] [SourceDate "2022.01.01"] 1... Ke5 (1... Kd5 2. Bh3 Rd1 3. Kxc3 Rd3+ 4. exd3 Qd6 5. d4 Ne6 6. Bg2# $1) 2. Kd3 Na6 3. Kxe3 Nc5 4. Kf3 Kd4 5. Kf4 Qd5 6. e3# $1 1-0 [Event "s#3"] [Site "?"] [Date "2001.??.??"] [Round "?"] [White "Iwanow, E."] [Black "1575.35"] [Result "0-1"] [SetUp "1"] [FEN "4N2R/5N2/2Q1Rpp1/3P1kb1/3p3p/3p1K1P/4PBn1/6rb w - - 0 1"] [PlyCount "0"] [EventDate "2001.??.??"] [SourceDate "2022.01.01"] 0-1 [Event "s#7"] [Site "?"] [Date "2020.??.??"] [Round "?"] [White "Pitkänen, J."] [Black "1211.21"] [Result "0-1"] [SetUp "1"] [FEN "8/8/8/3Q4/4p3/5k1P/P3N3/R3K1BR w KQ - 0 1"] [PlyCount "14"] [EventDate "2020.??.??"] [SourceDate "2022.01.01"] 1. Qc6 $1 Kg2 2. Rh2+ Kf3 3. Rf2+ Ke3 4. Rf1+ Kd3 5. Bf2 e3 6. Qd5+ $1 {Return. } Kc2 7. Qd2+ exd2# $1 {No castle !} 0-1 [Event "s#14"] [Site "?"] [Date "2001.??.??"] [Round "?"] [White "Pitkänen, J."] [Black "0374.14"] [Result "0-1"] [SetUp "1"] [FEN "1B6/P7/8/8/8/Kpp5/prp5/bbN3nk w - - 0 1"] [PlyCount "28"] [EventDate "2001.??.??"] [SourceDate "2022.01.01"] 1. a8=Q+ Nf3 2. Qxf3+ Kg1 3. Bh2+ Kxh2 4. Kb4 Kg1 5. Kxc3 Kh2 6. Kd4 Kg1 7. Ke5 Kh2 8. Kf6 Kg1 9. Kg7 Kh2 10. Kh8 Kg1 11. Ne2+ Kh2 12. Qg3+ Kh1 13. Nf4 c1=Q ( 13... c1=N 14. Qg2+) 14. Qg2+ Rxg2# 0-1