There were some teething troubles for this last course of the season, as greffier proposed a theoretical novelty in the opening (of the session).
This novelty made it impossible to log in before the appointed time (1.30 pm), which cast some doubt on accessibility.
Nevertheless, the core group was there, without Jacques and his charming wife who had gone to capture a well-deserved rest, but completed by Clément who was back with us.
No exercises this time, due to the fact that we were in the summer.
Below is the detailed report of the Master.
---
Master's words
---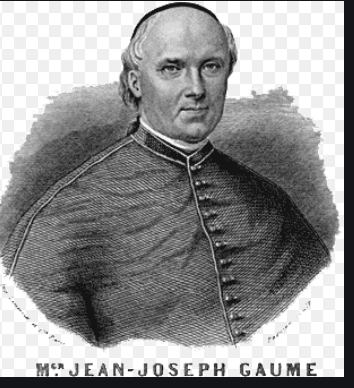 «I am the hatred of any order which man has not established and in which he is not king and God together. I am the proclamation of the rights of man without regard to the rights of God. I am the founding of the religious and social state on the will of man instead of the will of God. I am God dethroned and man in his place (man becoming his own end). That is why I call myself Revolution, that is, overthrow, for I put on top what, according to eternal laws, should be on the bottom, and on the bottom what should be on top» (Mgr. J.-J. Gaume, 1877).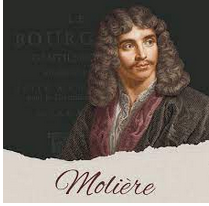 "Strange thing to love, and that, for these traitors, Men are subject to such weaknesses! Everyone knows their imperfection; It is only extravagance and indiscretion; Their mind is wicked, and their soul fragile; There is nothing weaker and more imbecile, Nothing more unfaithful and, in spite of all that, In the world we do everything for these animals" (J.-B. Poquelin, dit Molière)."
The illiterate used to be those who had never been to school. Today, they are those who have left school" (P. Guth, as early as 1980).
Let us be indignant against "the attacks on paedophilia" -- sic -- as a former minister of "national education" said -- resic. "France is nicknamed "pedoland"! "(M. El Hattab).
"The foul beast must be put not at fault (sic)" (the "Minister of Justice" on 14 June 2021).
"The Age of the Anti-Christ has only begun" (B. Dylan in "Murder most foul").
"The new gospel is no longer 'love one another' but: keep away from one another" (Th. Clavel).
"What is this country where, all in all, the bastards win? (Jeannette Bougrab).
"You wanted to see Vesoul and we saw Davos" (Brelian summary of French decadence by Ph. de Villiers). "Learn from du Guesclin rather than Darmanin" (idem).
"When I eat meat, I don't think about "vegan". When you walk, you don't think of one-legged people" (B. Marchais).
"To be an extremist is to be right but in advance" (J. Rochedy, 2020). "One calls an extremist the one who has one more piece of information than yourself" (AV on 22-10-2007 on a forum).
"Now that everyone recognises that the mask on the outside is useless, we are waiting for the excuses of the lazy, the foolish, the hysterical and the beanies who have allowed themselves to insult us on TV platforms because we have been saying it and repeating it for months and months" (F. Philippot).
"The friends of truth have no friends" (Montherlant).
"Things never are as bad as they seem" (F. Sinatra).
"A chess game, like a woman, must not be approached with prejudices or dogmas; it is necessary to take into account the dynamic elements of the position, the potentialities in the most apparently innocent situations" (B. Ivkov).
Two figures logically prevail against two pawns, even if they are threatening. Logic does not exclude great precision. Then a brilliant study, considered false by an analyst... himself brilliant, but in reality perfectly correct. All very instructive.
A Rook fighting against two pawns (with, for the White King, the same key case as in our 1st example), recalling a page of our book which will delight some nostalgic and will interest new readers. We had concluded there that the White Rook visited "impudently, if not impunely" the four corners! Finally, a multi-headed masterpiece with echoing Queen sacrifices.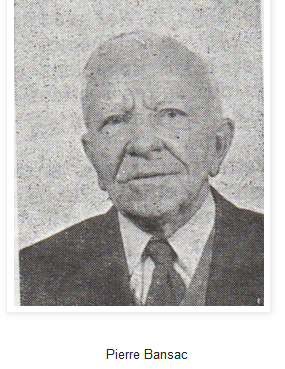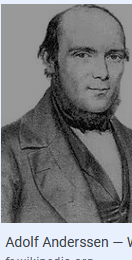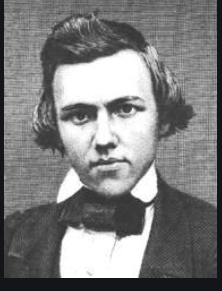 No exercises: live the holidays!
In the game of the day, a unique case: White refuses 5 times a winning pawn push, Black refuses 5 times a drawing pawn push!
The solution of our "Einstein" and some more retro: in circé then kamikaze.
Practice: some 2# with false leads in the 1st, 3rd, 4th, 5th, 7th, 8th, 9th & 11th. Then two very different 3#s, one German and one Czech. Then, both direct and helpmates, a tribute to General Rinderknech, alias Pierre Bansac. Note the 4#, a masterpiece that tortured the solver stars in 2010. You will recognize the theme of the 2# helpmate. In conclusion, a masterpiece of "PAP" in selfmate, (the solution remained!), as a new example of the approximation of the judges.
Good feast and good summer to all, with many wonders, in Chess and elsewhere Deus vos custodiat.
Master's diagrams
[Event "?"] [Site "?"] [Date "1988.??.??"] [Round "?"] [White "Rusinek, J."] [Black "0110.03"] [Result "1-0"] [SetUp "1"] [FEN "B7/8/8/8/6p1/3pkp2/8/K5R1 w - - 0 1"] [PlyCount "19"] [EventDate "1988.??.??"] [EventType "swiss"] {The o. v. with wRb1 and bPd4 is demolished by 1 Rb8 or 1 Re1+ Kf2 2 Rd1.} 1. Kb2 $8 (1. Rxg4 $2 d2 $1 2. Re4+ (2. Bxf3 Kxf3 $8 3. Rd4 Ke2 $11) 2... Kd3 3. Rd4+ $8 Kxd4 4. Bxf3 $8 $11) (1. Kb1 $2 {(c3 access will be required)} Ke2 $8 2. Rxg4 f2 $8 $11) 1... Ke2 (1... f2 2. Rh1 $1 Ke2 3. Bg2 $8 d2 4. Kc2 $1 g3 5. Bf1+ $1 (5. Rf1 $1 Ke3 6. Rd1) 5... Kf3 6. Kxd2 g2 7. Rh3+ $8 Kg4 8. Bxg2 $8 $18) (1... d2 2. Kc2 $8 Ke2 3. Rd1 $8 (3. Bd5 $2 g3 $8 4. Rd1 g2 $8 $11) 3... f2 4. Bg2 $1 $18) 2. Rxg4 $8 f2 {Are the two piecees stronger than two pawns ?} (2... d2 3. Bxf3+ $8) 3. Re4+ $3 {[#]} (3. Bg2 $2 d2 $8 4. Kc3 d1=N+ {[#]} $3 (4... d1=Q $2 5. Re4#) 5. Kd4 f1=Q $1 6. Re4+ Kf2 $8 $11) 3... Kd2 (3... Kd1 4. Rf4 $8 d2 5. Bf3+ $1 Ke1 6. Re4+ $8 Kf1 7. Kc2 $18) 4. Rf4 $8 Ke2 5. Bg2 $8 d2 6. Kc3 $3 {[#]} d1=N+ (6... d1=Q 7. Re4# $1 {[#]model mate}) (6... f1=Q 7. Bxf1+ $8 Ke3 (7... Ke1 8. Bd3 $1 {(or Re4+!)} d1=N+ 9. Kc2) 8. Rd4 $8 $18) 7. Kd4 $3 {[#]} Kd2 ( 7... Ne3 8. Re4 $8) 8. Rf8 $1 Ke2 9. Re8+ $1 (9. Bf3+ $6 Kf1 (9... Ke1 10. Re8+ $8) 10. Rh8 $1 Ke1 11. Re8+ $8 Kd2 12. Re2+ Kc1 13. Bg2) 9... Kd2 10. Bf1 1-0 [Event "?"] [Site "?"] [Date "1971.??.??"] [Round "?"] [White "Roth, Z."] [Black "0407.10"] [Result "1/2-1/2"] [SetUp "1"] [FEN "4r2n/7k/4P1N1/2R5/4n3/8/4K3/8 w - - 0 1"] [PlyCount "11"] [EventDate "1971.??.??"] {It was thought that 1 Re5 drawed (and therefore demolished) the study. Do you agree with this?} 1. Rc4 $3 (1. Re5 $2 Ng3+ $8 (1... Nc3+ $2 2. Kd3 $1 Nxg6 3. Rh5+ $8) 2. Kf3 Nxg6 $8 3. Rg5 {(Knight domination ?)} Nf5 $3 {[#](not at all! Tip forgotten by Dvoretzky in 1991 -- although this defence is mentioned page 1152 of Themes/64 --, but he does not use this example (and for good reason!) in 2001)} (3... Nf1 $2 {(...Nh1? Rh5+!)} 4. Ke2 $8 Rf8 {(...Kh6 Rg1!)} 5. e7 $8 {(Rg1? ...Nf4+!! Kxf1 ...Nh3+!! or Ke1 ...Ne3!)} Nxe7 6. Rg1 $8 Nc6 {(...Nf5 Kxf1! ...Nd4+ Kg2!! or ...Nh2 Rh1!)} 7. Rxf1 Nd4+ 8. Ke1 $8 Nc2+ 9. Ke2 $8 $11) 4. Rxf5 Nh4+ $8) (1. Nf8+ $2 Rxf8 $8 2. Rc4 Ng5 $19) 1... Nd6 $1 (1... Ng5 { (or on f6)} 2. Nxh8 $11) (1... Rxe6 $2 2. Nf8+) (1... Ng3+ 2. Kf3 $11) 2. Nf8+ $8 (2. Rc6 $2 Rxe6+ $1) 2... Rxf8 (2... Kg8 3. Rf4 $1 $11) 3. Rc7+ $8 Kg8 (3... Kg6 4. Rc6 $8 Ne8 (4... Rd8 5. e7 $8 $11) 5. e7+ $8 Rf6 6. Rxf6+ Kxf6 $11) 4. Rd7 $3 {Not allowing coordination of the Knights.} (4. e7 $2 Re8 $1 5. Rd7 Nhf7 $1 $19) 4... Ne8 (4... Nf5 5. e7 $8 Ng3+ (5... Re8 6. Rd8 $8) 6. Ke3 $1 Re8 7. Rd8 $11) (4... Nc4 {(or on e4)} 5. e7 $1 Re8 6. Rd8 $8 $11) 5. Rf7 $3 {[#]} (5. Rd8 $2 Kg7 $1 (5... Ng6 $1) 6. e7 Rg8 $8 $19) (5. e7 $2 Rf6 $1 6. Rd8 Kf7 $19) 5... Nxf7 6. e7 $3 {Another form of the idea of Herbstmann 1934, Al. P. Kuznetsov 1945 and An. G. Kuznetsov 1961.} 1/2-1/2 [Event "?"] [Site "?"] [Date "1928.??.??"] [Round "?"] [White "Ullmann, J."] [Black "0100.03"] [Result "1/2-1/2"] [SetUp "1"] [FEN "8/7p/7R/8/2K4p/8/5p2/5k2 w - - 0 1"] [PlyCount "31"] [EventDate "1928.??.??"] {EFIII 149.} 1. Rxh7 $8 (1. Rxh4 $2 Kg2 $1 {(or on e2)} 2. Rg4+ Kf3 $8 $19) 1... h3 (1... Kg2 2. Rg7+ $8 Kf3 3. Rf7+ $8 Ke2 4. Re7+ $8) 2. Kc3 $3 {[#]Not too close! The rook must be allowed to work.} (2. Rxh3 $2 Kg2 $8 $19) (2. Kd3 $2 Ke1 $8 3. Re7+ Kd1 $8 4. Rf7 h2 $8 $19) 2... Ke2 (2... Kg2 3. Rg7+ $8 Kf3 4. Rf7+ $8 Ke3 (4... Kg3 {: text on 10th move}) 5. Re7+ $8 Kf4 6. Rf7+ $8) 3. Re7+ $8 Kd1 (3... Kf3 4. Rf7+ $8) 4. Rd7+ $8 Kc1 5. Ra7 $3 {[#]Recalls Kasimov-Comay studied in a famous best-seller.} Kb1 6. Rb7+ $8 Kc1 $8 (6... Ka2 $2 7. Rf7 $1 $18 (7. Rb2+ $1)) 7. Ra7 $8 Kd1 8. Rd7+ $8 Ke2 9. Re7+ $8 Kf3 10. Rf7+ $8 Kg3 11. Kd3 $1 (11. Kd2 $1 {idem}) (11. Kd4 $2 {(transposes in an unsolvable study by Berger 1888)} Kg2 $3 {[#]} (11... h2 $2 12. Ke3 $8 {: text}) 12. Rg7+ Kf3 $8 13. Rf7+ Ke2 $8 14. Re7+ Kd1 $8 15. Rf7 h2 $8 $19) 11... h2 ( 11... Kg2 12. Ke2 $1 $11) 12. Ke3 $3 {[#]} (12. Rg7+ $2 Kf4 $1 13. Rf7+ Ke5 $8 $19) ( 12. Ke2 $2 h1=Q $8 13. Rg7+ Kf4 $8 $19) 12... Kg4 (12... h1=Q 13. Rg7+ $8 Kh3 14. Rh7+ $8) 13. Rg7+ $8 Kf5 (13... Kh5 14. Rh7+ $1 (14. Kxf2 $1 Kh6 $8 15. Kg2 $11) 14... Kg6 $8 15. Kxf2 $8 Kxh7 $8 16. Kg2 $8 $11) 14. Rh7 $3 {[#]The symmetric square to that of the 5th move !} Kg6 (14... f1=Q 15. Rf7+ $8 Kg4 $8 16. Rxf1 $8 Kg3 $8 $11) 15. Kxf2 $8 Kxh7 16. Kg2 $8 1/2-1/2 [Event "?"] [Site "?"] [Date "1979.??.??"] [Round "?"] [White "Kasimov R, Comay O"] [Black "0100.12"] [Result "0-1"] [SetUp "1"] [FEN "8/2K5/4k3/8/4P3/5p1p/8/6R1 b - - 0 1"] [PlyCount "25"] [EventDate "1979.??.??"] {EFIII 151 & 305 ; 28/F7. t1p167d1} 1... Ke5 $8 {Black player, with the help of famous chronicler Mr. Czerniak, discovered the right method.} (1... h2 $2 2. Rh1 $1 (2. Rf1 $1 Ke5 3. Kc6 Kxe4 4. Kc5 $8 Ke3 5. Kc4 Ke2 6. Rh1 $3 $11 {[#]idem} ) 2... f2 3. Kc6 Ke5 4. Kc5 Kxe4 5. Kc4 $8 Ke3 6. Kc3 $8 Kf3 (6... Ke2 7. Rxh2 $8) 7. Kd3 $1 Kg2 8. Ke2 $8 $11 {Kasimov-Comay : you win a rook, but you get get stalemated}) (1... f2 $2 2. Rf1 $8 (2. Rh1 $2 Ke5 $8 3. Kc6 Kxe4 $8 4. Kc5 Kf3 $8 {: see comment on 2nd move}) 2... h2 $8 3. Kc6 Ke5 $8 4. Kc5 Kxe4 5. Kc4 $8 Ke3 6. Rh1 $8 $11) 2. Kc6 ({On} 2. Rh1 f2 $8 3. Kc6 Kxe4 $8 4. Kc5 {the surprise happens} Kf3 $3 {[#]} 5. Rxh3+ Kg2 $3 $19) 2... Kxe4 $8 3. Rf1 (3. Rg4+ Ke5 $3 {[#]} (3... Kf5 $2 4. Rg3 $8 h2 5. Rxf3+ $8 Kg4 $8 6. Rf1 $8 $11) (3... Ke3 $2 4. Rg3 $1 {or on h4}) 4. Rg1 Kf4 $8 (4... Ke4 $6 5. Rf1 Kf4 $8) 5. Kd5 (5. Rf1 h2 $8 6. Kd5 Kg3 $8 7. Ke4 Kg2 $8) 5... f2 $8 6. Rg8 h2 $1 7. Rh8 Kf3 $1 {(or on g5-f6, but not on e3 : Rh3+!)} 8. Rf8+ Ke2 $1 9. Re8+ Kd2 $19) (3. Kc5 f2 $8 4. Rh1 Kf3 $8 {as above}) 3... Kf4 $3 {[#]} (3... Ke3 $2 4. Rh1 $8 $11) ( 3... h2 $2 4. Kc5 $8 $11 {already seen}) 4. Kc5 $1 {Creates greater difficulties for Black than 4 Kd5.} (4. Kd5 Kg3 $8 5. Rg1+ {(Rb1 ...f2!)} (5. Ke4 Kg2 $3 {[#] (preventing defence Ke3)} 6. Rxf3 {(Rb1 ...f2!! Kf4 ...h2!!)} h2 $3 $19 {[#]: is the symmetrical echo surprise ! See 2 Rh1}) 5... Kh2 $1 (5... Kf2) ( 5... Kf4 $2 6. Ra1 $11) 6. Rg8 f2 $8 7. Rf8 Kg2 $8 8. Rg8+ Kf3 $8 9. Rf8+ Ke2 $8 10. Re8+ Kd1 (10... Kd3) 11. Rf8 h2 $19) 4... Kg3 $8 5. Rg1+ $1 { Preparing to ingeniously defend.} Kh2 $1 (5... Kf2 $1 6. Rg8 h2 $8 7. Rh8 Kg3 $8 8. Rg8+ (8. Kd4 f2 $8) 8... Kf4 $8 9. Rf8+ Kg5 $1 10. Rg8+ Kf6 $3 $19) 6. Rg8 f2 $8 7. Rf8 Kg3 $8 8. Rg8+ (8. Kd4 Kg2 $8 (8... h2 $2 9. Ke3 $3 {[#] (did not work with the rook on h8, but here...)} Kg4 $6 {(...h1Q Rg8+ and Rh8+) } 10. Rg8+ $8 Kf5 $8 11. Rh8 $8 f1=Q 12. Rf8+ $8 Kg4 $8 13. Rxf1 $8 Kg3 $8 $11) 9. Rg8+ Kf3 $8 10. Rf8+ Ke2 $8 11. Re8+ Kd1 $8 12. Rf8 h2 $8 $19) 8... Kh4 $3 { The only good plan: go and meet the Rook.} (8... Kf3 $6 {(it is tempting to hide behind the white king, but this does not work when it is on the "c" file)} 9. Rf8+ $1 Ke2 $6 10. Re8+ $1 Kd1 $6 11. Rd8+ $1 Kc1 $6 12. Ra8 $3 {[#](for ...f1Q?? Ra1+!!)} Kd2 $8 {(or on d1)} (12... -- {Here, White to move would draw by} 13. Ra2 $1 $11 {or by Kd4!}) (12... h2 $2 13. Ra1+ $8 Kd2 14. Rh1 $8 {as already seen}) 13. Rd8+ Ke2 $1 14. Re8+ Kf3 $8 15. Rf8+ Kg3 $8 {Returning to the main line}) 9. Rf8 (9. Rh8+ Kg5 $1 10. Rg8+ Kh6 $3 {[#]}) 9... h2 $8 10. Kd4 Kg4 $1 {Returning to the original idea.} (10... Kg5 $1 {(aiming for the Rook)} 11. Ke5 $1 (11. Rxf2 h1=Q $8) (11. Ke4 h1=Q+) 11... Kg6 $1 (11... h1=Q $2 12. Rg8+ $8 Kh4 13. Rh8+ $8) (11... Kg4 $1 12. Rg8+ Kf3 $1 $19) 12. Ke6 h1=Q 13. Rg8+ Kh7 $8 $19) 11. Rg8+ Kf3 $1 12. Rf8+ Ke2 $1 13. Re8+ (13. Rh8 f1=Q) 13... Kd1 $1 {Now the hiding place is secure!} 0-1 [Event "?"] [Site "?"] [Date "2004.??.??"] [Round "?"] [White "Van Essen, M, Wohl A & Afek Y"] [Black "4831.14"] [Result "1/2-1/2"] [SetUp "1"] [FEN "7R/8/2rb4/1q1rp2p/7k/7p/1pR1NP2/1Q5K w - - 0 1"] [PlyCount "20"] [EventDate "2004.??.??"] 1. Rxb2 $8 (1. Rxc6 $2 Rd1+ $1 2. Qxd1 Qxc6+) (1. Ng3 $2 Rxc2 $19) 1... Rc1+ ( 1... Qd3 2. Rb4+ $1 (2. Qxd3 $6 Rxd3 3. Ng3 $8 Kg4 $1 4. Rb1 Rc2 $17) 2... Bxb4 (2... Kg5 3. Qg1+ $8 Kf6 4. Rh6+ $1 Kf7 $8 5. Rb7+ $1 Rc7 6. Rb3 $3 Qe4+ 7. Kh2 ) 3. Qxb4+ $8 Kg5 (3... e4 4. Qe7+ $8 Rg5 5. Rxh5+ $8 Kxh5 6. Nf4+ $8) 4. Qe7+ $1 (4. f4+ Kg6 5. Rg8+ $8 Kh7 6. Rg3 $8) 4... Kg4 $8 5. Rg8+ $1 Rg6 $8 6. Qb4+ $8 Kf3 7. Ng1+ $8 Kxf2 8. Rf8+ Kg3 $8 9. Rf3+ $8 Qxf3+ 10. Nxf3 $11) (1... Qc4 $2 2. Qg6 $1 e4 3. Ng3 $8 $18) (1... Rd1+ $2 2. Qxd1 Qxb2 3. Ng1 $18) 2. Qxc1 $8 (2. Nxc1 $2 Qf1+ 3. Kh2 Qg2#) 2... Rd1+ 3. Kh2 $8 Qd5 $1 {Should white accept to be mated ?} (3... e4+ $2 4. Ng3 $18) (3... Qxe2 4. Qg5+ $3 {[#](echo of the 9th move of the text)} (4. Rd8 $2 Qg4 $1) (4. Rxe2 $2 e4+ $8 5. f4 exf3+ $8) (4. Qf4+ $2 exf4 5. Rxe2 f3+) 4... Kxg5 5. Rxe2 $8 $11) (3... Qd3 4. Qxd1 $8 e4+ (4... Qxd1 5. Ng3 $8 e4 6. Rb5 $8 {idem}) 5. Ng3 $8 Qxd1 $8 6. Rb5 $8 Qd2 7. Rhxh5+ (7. Rbxh5+ Kg4 8. Rg8+ $8 Kf3 9. Kxh3 $11) 7... Kg4 8. Rhg5+) 4. Rxh5+ $3 Kxh5 5. Nf4+ $3 {[#]} (5. Ng3+ $2 Kg6 $8 (5... Kg4 $4 6. Qc8+ $8) 6. Qc2+ Rd3 $8 (6... e4 $2 7. Qe2 $11) 7. Kxh3 Qh1+ $8 8. Kg4 Qf3+ $8 9. Kh3 e4 $8 $19) 5... exf4 6. Rb5 $8 Qxb5 (6... Rxc1 7. Rxd5+ $8 Kg4 8. Rxd6 $8 Rf1 ( 8... Kf3 9. Rd3+ $1) (8... Rc2 9. Rg6+ $1 Kf3 10. Kxh3 Rc1 11. Kh2 $8 $11) 9. Rd2 $1 Kf3 10. Rd3+ $1) (6... Rh1+ 7. Qxh1 f3+ (7... Qxb5 8. Qd1+ $8) 8. Kxh3 $8 Qxb5 $8 9. Qxf3+ $8) (6... f3+ 7. Kxh3 $8 Rh1+ (7... Qxb5 8. Qg5+ $8) 8. Qxh1 {idem}) 7. Qxd1+ $8 Qe2 $1 {[#]} (7... f3+ 8. Qxd6 $8 $11) (7... Kg5 8. Qxd6 $8 $11) 8. Qxe2+ $8 (8. Qxd6 $2 Qxf2+) 8... f3+ 9. Qe5+ $3 {[#]Jealousy inspires: Whites is offended by the previous sacrifice !} Bxe5+ 10. Kxh3 $8 Kg5 {Stalemate. } (10... Kg6 11. Kg4 $8 $11) (10... Bd4 11. Kg3 $8 $11) 1/2-1/2 [Event "Paris"] [Site "Paris"] [Date "1858.12.27"] [Round "10"] [White "Anderssen, Ad"] [Black "Morphy, P."] [Result "1-0"] [ECO "A22"] [PlyCount "153"] [EventDate "1858.??.??"] [EventType "match"] [EventRounds "11"] [EventCountry "FRA"] 1. a3 {Accept to have Black, with... a little extra !} e5 (1... d5 2. Nf3 ( 2. b4 Nf6 3. Bb2 e6 4. Nf3 {Deviatkin,A (2567)-Melia,S (2416)/Kavala 2008}) 2... Bg4 3. d4 Nd7 4. Nbd2 Ngf6 5. h3 Bh5 6. c4 e6 {Indjic,A (2623)-Diermair,A (2507)/Batumi 2018}) (1... g6 2. e4 c5 (2... Bg7 3. d4 c6 4. Nf3 d5 5. e5 Nh6 { Varga,C (2342)-Bosiocic,M (2474)/Budapest 2007}) 3. Nc3 Bg7 4. Bc4 Nc6 5. d3 Nf6 6. Bg5 d6 {Duda,J (2730)-Xiong,J (2707)/Khanty-Mansiysk 2019}) (1... a6 2. g3 g6 {Moussard-Kambrath 2012}) 2. c4 Nf6 (2... c6 3. d4 exd4 4. Qxd4 d5 5. Nf3 Nf6 6. Bg5 Be7 7. cxd5 Qxd5 {Deviatkin,A (2563)-Landa,K (2613)/Serpuhov 2008}) 3. Nc3 d5 (3... c6 4. Nf3 e4 5. Nd4 d5 {Evans,L (2525)-Bisguier,A (2435)/ Chicago 1974}) 4. cxd5 Nxd5 5. e3 (5. Nf3 Nc6 6. d3 Be7 7. e3 O-O 8. Be2 a5 9. Qc2 {Cvitan,O (2528)-Arlandi,E (2458)/Kusadasi 2006}) (5. Qc2 Nc6 6. e3 g6 7. Nf3 Bg7 8. Nxd5 Qxd5 9. Bc4 Qd8 10. h3 O-O {Boskovic,D (2455)-Korobov,A (2590)/ Pardubice 2008}) 5... Be6 6. Nf3 Bd6 7. Be2 O-O 8. O-O (8. d4 Nxc3 9. bxc3 e4 10. Nd2 f5 11. f4 g5 (11... Qh4+ 12. g3 Qh3 13. Bf1 Qh6 14. c4 {Anderssen, A-Morphy,P/Paris 1858, 8e du match}) 12. Bc4 Bxc4 13. Nxc4 gxf4 14. exf4 Qe8 15. O-O Qc6 16. Qb3 {Anderssen,A-Morphy,P/Paris 1858, 6e of the match}) 8... Nxc3 9. bxc3 f5 10. d4 e4 11. Nd2 Rf6 12. f4 {White is not in the mood to be attacked.} (12. Nc4 Bxh2+ 13. Kxh2 Rh6+ 14. Kg1 Qh4 15. f4 $8 (15. f3 $2 Qg3 $3 {[#](threatens classical ...Rh2! Rf2 ...Qh4!)} 16. Qe1 Qh2+ 17. Kf2 Rg6 18. Rg1 exf3 $8 19. Kxf3 Bd5+ 20. e4 fxe4+ 21. Ke3 Qh6+ $1 22. Kf2 Qh4+ $1 23. g3 Qh2+ $1 24. Kf1 e3 $1 25. Bxe3 Nd7 $19) 15... Nd7 16. Qe1 Qh2+ 17. Kf2 Qh4+ (17... Nf6 $6 18. Rg1 $1) 18. Kg1 $11) 12... Rh6 {Double-edged: if Black does not have sufficient threats, this rook will be as if buried. It will be sorely missed on the Queen side, in case of opening lines other than the b-file.} 13. g3 Nd7 (13... c5 14. Rb1 Qc7 15. Nc4 cxd4 16. Nxd6 Qxd6 17. cxd4 Nd7 18. Rxb7 Nb6) 14. Nc4 Bxc4 {More risky than the normal ...Nb6.} (14... Nb6 15. Na5 (15. Nxd6 $6 cxd6 $1 {give up the c4 square}) 15... Rb8 16. c4 c6 ( 16... c5 17. Nxb7 {(d5 ...Bd7)} Rxb7 18. dxc5 Nxc4 $1 $11) 17. c5 Nd5 18. Nxb7 {(or on c6)} Rxb7 19. cxd6 Nc3 $11) 15. Bxc4+ Kh8 16. Ra2 $1 {[#]Anticipates ... Nf6-g4.} Qe7 17. a4 Nf6 (17... c5 18. Qb3 Rb8 19. Be2 Bc7 20. a5) 18. Qb3 b6 ( 18... c6 19. a5 Rb8) 19. Be6 {Seems like a shot in the dark.} (19. Qb5 c5 ( 19... a6 $2 20. Qxf5) 20. a5 $14) 19... Re8 (19... Rh5 20. Bf7 Rh6) 20. Bc4 ( 20. Bxf5 $2 g6 $1 {win matérial}) ({The justification could be} 20. d5 c6 $6 (20... Rh5 21. Ba3) 21. c4 $1 Rh5 (21... Nd7 22. Bxf5 Nc5 23. Qd1) 22. a5 $1 Rb8 (22... bxa5 23. Ba3) 23. axb6 axb6 24. Ba3 $1 $16) 20... Ng4 (20... Ra8 {would not be in the temperament of PM !}) 21. Rg2 Rb8 22. Be2 Nf6 23. c4 c6 ( 23... Bb4 {for ...a7-a5}) 24. Bb2 Qf7 25. Qc2 Be7 26. Bc3 Rg8 27. Ra1 (27. a5 Bd6 $6 (27... b5 $1) 28. axb6 axb6 29. Ra1 g5 $2 30. fxg5 Rxg5 {is sometimes given as the text of the game}) 27... g5 $2 {This aggressiveness will be disproved. A better idea would be a recycling of Rh6.} (27... Bd6 28. Rb1 Rb8 29. a5) (27... Ng4 28. Bxg4 fxg4 29. Bd2 (29. Qxe4 Qxc4) 29... Re6 30. a5 Bf6 31. Rb1 Rb8 32. axb6 axb6 33. Ba5 b5 34. cxb5 cxb5 35. Qc5 Qd7 (35... Ree8 36. Rxb5 $2 Be7 $1 37. Qe5 Bd6 $1) 36. Rc2 Ree8 37. Qc6 (37. Rcb2 Rec8 $1) 37... Qxc6 (37... Re7 38. d5 $1) 38. Rxc6 Rb7 39. h3 gxh3 40. Kh2 Kg8) 28. fxg5 $1 Rxg5 {Now the two black rooks are moved.} 29. a5 $1 Bd6 (29... b5 30. Rb1 $1 (30. cxb5 cxb5 31. d5 $1 {(Bxb5? ...f4!)} Bc5 32. d6 $3 Bxd6 33. Rd1 $1 Qf8 34. Rd5 $1 a6 35. g4 $1) 30... a6 (30... bxc4 31. Rb7 $1) 31. d5 $3 {[#]} Bc5 (31... bxc4 32. dxc6) (31... cxd5 32. cxb5) 32. dxc6 Bxe3+ 33. Kh1 bxc4 34. Bxc4 $18) (29... Bd8 30. axb6 axb6 31. d5 $1 $18) 30. axb6 $18 axb6 {Wouldn't pawn c6 be better on c7? This was at least true previously !} 31. Ra8+ $6 (31. c5 $3 bxc5 (31... Bf8 32. d5 $3 {(cxb6! ...Nd5 Ra7)} cxd5 {(... Bxc5 dxc6)} 33. cxb6 $1 $18) 32. dxc5 Bxc5 (32... Bf8 33. Bc4 $1 Qe7 34. Qb2) 33. Ra8+ $1 (33. Bxf6+ $2 Qxf6 $8 34. Ra8+ Bf8 $8) 33... Bf8 34. Bc4 $1 Qg7 35. Qb2 $18 {Maroczy}) (31. Qb3 $1 Nd7 (31... b5 32. Ra6 $1) 32. Ra8+ Rg8 33. Ra7 $18) (31. d5 $1 cxd5 (31... c5 32. Qb2) 32. cxd5 Qf8 (32... Bc5 33. d6 $3 Bxd6 34. Bc4 $1) 33. Qb2) 31... Rg8 $8 32. Qa4 $1 {[#]} Rxa8 (32... c5 33. Rf2 $1 (33. d5 $1)) (32... b5 33. cxb5 cxb5 34. Bxb5) 33. Qxa8+ Qe8 (33... Qf8 34. Qxf8+ Bxf8 35. Rf2 $1 $18) 34. Qxe8+ Nxe8 35. c5 $3 {[#]} (35. Rf2 $1) (35. g4 Kg8 $1 (35... f4 36. g5 $1) 36. c5 bxc5 37. Bc4+ Kf8 38. gxf5 Ke7) 35... Bc7 36. Bc4 $1 (36. Rf2 $1 Nf6 37. cxb6 Bxb6 38. Rxf5 $18) (36. d5+ $1 Kg8 37. d6 $18) 36... Kg7 (36... b5 37. d5+ Kg8 38. Bb3 cxd5 39. Bxd5+ Kf8 40. Rf2) 37. cxb6 $6 (37. d5+ $1 Kf8 38. d6 $18) 37... Bxb6 38. Rb2 $16 Bc7 $6 (38... Nd6 $1 39. Be2 (39. Bb3 Kf8 40. Ba4 Nc8 41. Kg2 $16) 39... Nb5 (39... Bc7 40. d5+) 40. Bxb5 cxb5 41. Rxb5 Rc6 {for ...Kg6}) 39. Rb7 $1 Kf6 40. Bb4 $3 $18 {[#]} {Threatens d5 (...cxd5 Bb5!) without allow ...Ke7.} (40. d5+ $1 Ke7 41. Ra7 $1 {(threatens Bb4+ ...Kd7 Ra6!)} Kd8 (41... cxd5 42. Bb5 $1) 42. Ra8+ $1 Ke7 43. Ra6 $1) 40... Rg6 (40... Bd6 41. Rf7+ Kg6 (41... Kg5 42. Ba5 $1) 42. Bc5 $3 {[#]} Bxc5 43. dxc5 $18) 41. Bf8 $6 { The 4th time White refuses a very conclusive pawn push.} (41. d5 $3 cxd5 (41... h5 42. d6 $1 Bxd6 43. Bc3+ $8 Kg5 44. Bf7 $1 $18) (41... Bd6 42. Bxd6 $1 Nxd6 43. dxc6 $3 Nxc4 44. c7 $8 Nd6 45. Rb6 $8) 42. Bb5 $8 Nd6 43. Rxc7 $8 Nxb5 44. Rb7 $8 {[#](domination)} d4 45. exd4 $1 (45. Rxb5 d3 46. Kf2) 45... Nxd4 46. Bc3 $8 $18) 41... h5 {Faced with the threat of ...h4, where would you play your King ?} (41... Nd6 42. Rxc7 Nxc4 43. Rxc6+ Kf7 44. Rxc4 Kxf8 45. Rc7 $18) 42. Kf2 $2 {Will allow a check 3 moves later.} ({Better} 42. Kf1 $3 h4 ( 42... Rg4 43. Ra7 $1 Bd6 44. Rf7+ $1 Kg6 45. Be7 $1 Bxe7 46. Rxe7 Nf6 47. Be2 $8 Rg5 48. Rc7 $18) 43. gxh4 $8 Rg4 44. Ra7 $3 {[#](for Ra6)} Rxh4 (44... Bd6 45. Rf7+ $1 Kg6 46. h5+ $1 {(d5!)} Kxh5 {(...Kg5 Be6!)} 47. Rxf5+ $1 {(d5!)} Kg6 48. Rf2 $1 Kg5 49. Be6 Rh4 50. h3 $1 Bxf8 51. Rxf8) 45. Ra6 $8 Rxh2 46. Rxc6+ $8 Kg5 47. Be7+ $1 (47. Bf7 Kg4 $1 48. Bxe8 Kf3 49. Rh6 Rf2+) 47... Kg4 48. Be2+ $8 Kg3 49. Rg6+ $8 Kh3 50. Bb5 $1 (50. Bd1 $1) 50... Rh1+ 51. Kf2 Rh2+ 52. Kg1 $8 $18) (42. Be2 $2 Rg8 $1 43. Bh6 Kg6 $1 $11) 42... h4 $1 {Surprise : it's now drawing !} (42... Rg4 $6 {(recommended at the time)} 43. Ra7 $1 (43. Be2 Rg8 44. Bc5 Kg6 45. Ra7) 43... h4 $1 (43... Bd6 44. Rf7+ $1) 44. Kg2 $3 {[#]} (44. Ra6 hxg3+ 45. hxg3 Bxg3+ {Maroczy}) 44... hxg3 $6 {(inferior, but the most instructive)} (44... Bd6 $1 45. Rf7+ $1 Kg6 46. Be7 $1 {(as already seen with the 42nd white move, simply with ...h4 & Kg2 in addition)} Bxe7 $8 {(...hxg3? h3!)} 47. Rxe7 Nf6 48. Be2 {(Re6 ...Kg7!)} Rg5 49. Rc7 f4 {(...Nd5! Rxc6+ ...Kg7 Rc5 ... f4!)} 50. exf4 $8 Rd5 51. Rxc6 Rxd4 52. Kh3 hxg3 53. hxg3 $16) (44... Rg6 45. Ra6 Bd6 46. Rxc6 Kg5 47. Bf7 $16) 45. h3 $3 Rg6 (45... Rh4 46. Ra6 $1 f4 47. Rxc6+ Kf5 48. Bf7 $1 {(exf4 ...Rxf4!)} f3+ 49. Kf1 $8 Rxh3 $2 50. Be6+ $8) 46. h4 $3 {[#]} f4 (46... Rg4 47. Ra6 $8) 47. exf4 $8 Rg4 (47... e3 48. Ra6 $1) (47... Kf5 48. h5 $8 Rg4 49. Bf7 $8) 48. Bh6 $3 Kf5 (48... Bxf4 49. Rf7+ $1) 49. Bg5 $8 Rxf4 50. Bxf4 Bxf4 (50... Kxf4 51. h5 $1 {(Bf7 ...e3!)} Kg5 52. Bf7 $1) 51. Ra5+ $1 Kf6 {(...Kg4 is a self-mat)} 52. Rc5 $1 Nd6 53. Rxc6 $18) 43. gxh4 Rg4 $8 44. h5 (44. Ra7 Rxh4 45. Ra6 Rxh2+ {(compare with the 42nd white move variation where wK is on f1)} 46. Kg1 Kg5 47. Rxc6 (47. Bf7 Rh8 $1 $11) 47... Rc2 $1 $11) 44... Rh4 $1 (44... f4 $1 45. Ra7 (45. h6 f3) 45... fxe3+ 46. Kxe3 Rh4 47. Ra6 Kf5 $1 (47... Bf4+ $1 48. Kf2 Rxh2+ 49. Kg1 Rd2 $1 50. Rxc6+ Kf5 $11) 48. Rxc6 Bf4+ $8 49. Ke2 Rxh2+ 50. Kd1 e3 $11) 45. h6 $1 Rxh2+ {The ...f4 push, although more complex than in the previous move, should probably be be preferred.} (45... f4 $1 46. exf4 Rxf4+ 47. Kg2 Kg6 $1 (47... Rg4+ 48. Kh3 Rg5 $8 49. Bg7+ Kg6 50. Be2 $16) 48. Bg7 $1 {(threatens among others Rxc7)} Rg4+ $8 49. Kh3 Kg5 $1 50. Bf7 e3 $3 {[#]} (50... Rh4+ $6 51. Kg2 e3 52. h3 $3 e2 53. Kf2 Bg3+ 54. Kxe2 $16) 51. Bxe8 e2 $1 52. Rb1 $8 Rh4+ $1 53. Kg2 Ba5 $8 54. Bxc6 e1=Q 55. Rxe1 Bxe1 56. Be4 Rxh6 $8 57. Bxh6+ Kxh6 $11) 46. Kg1 Rh3 (46... Rh4 47. Ra7 Bh2+ $1 48. Kf2 (48. Kg2 Bd6 49. h7 Kg6 50. Bf7+ Kg5 51. Bxd6 Nxd6 52. Be6 f4 $6 {(for once, this move seems to be avoided, rather than waiting by ... .Rg4-h4 because with the wK on f2, Rc7 ...f4! exf4+ ...Kxf4! is possible, see further on)} 53. exf4+ {[#](where would you play your King ?)} Kf6 $1 {(even here, you can find ZZ! ...Kxf4? Rg7!! ZZ ...e3 h8Q! or ...Ne8 Rg4+! ...Rxg4 Bxg4 or ...Nf5 Rf7! or ...Rh6 Rg4+! for Rg3-h3; on the other hand, White's Rg4+ gives nothing, the Knight arriving in f7, Bd7 allows ...Rh6 preventing also Rg4-g3-h3, other moves allowing ...e3!)} 54. Kg3 Rh6 55. Bg4 $1 {seems winning}) 48... Bd6 49. h7 (49. Bg7+ Kg5 $8) 49... Kg6 $8 50. Bf7+ Kg5 $8 51. Bxe8 (51. Bxd6 Nxd6 52. Be6 f4 $1 53. exf4+ Kxf4 $8 {(instead of ...Kf6? Bg4!)} 54. Rg7 e3+ $1 55. Ke2 Rh2+ $1) 51... Bxf8 $8 52. Rf7 (52. Rc7 Rh2+ 53. Kg1 Rh4 $8) 52... Bd6 $8 53. Bxc6 (53. Rg7+ Kf6 $8 54. Rg6+ Ke7) 53... Bb4 $3 {[#]} (53... Ba3 $2 {would leave the B in the grip after ...Bc1}) 54. Bd7 Kg6 $8 55. Be8 Bd2 $3 { (sheltered by the Pd4)} 56. Rc7+ Kg5 $8 57. d5 f4 $8 58. exf4+ Bxf4 59. Rg7+ Kf6 $8 60. Rg4 $1 Bg5 $8 61. Rxh4 Bxh4+ 62. Ke3 Kg7 $11) 47. Bf1 $6 (47. Ra7 $1 Kg5 $1 (47... Rxe3 $2 48. Ra8 $1) (47... Bd6 $1) 48. Ra8 $1 (48. Bf7 Bd6 $8) (48. Bg7 f4 49. Bf7 {(Be6 ...Rh4!)} fxe3 $8 50. Bxe8 e2 $8 51. Ra1 Kf4 $8 52. Kg2 Rh4 $8 53. Bxc6 Ke3 $1 54. Bb5 Rh2+ $1 55. Kg1 Kf3 $8 $11) 48... Nf6 $8 49. Rc8 Ba5 $8 50. Kg2 (50. Rxc6 Bd2 $8) (50. Bd6 Kg6 $8) 50... Rh4 $8 51. Bd6 $1 { (against ...Bd2)} Kxh6 52. Rxc6 Kg7 (52... Kh7 53. Be7 $1 Rg4+ $8 54. Kh3 Ng8 55. Bf8 Bd8 56. Ra6) 53. Be5 Bd8 $8 54. Rc8 Rh8 $8 55. d5 Kg6 $1 56. d6 Rf8 57. Bd4 Be7 58. Rc6 Bd8 59. d7 Kg5 {: the win is not clear, but what a torture !}) 47... Rg3+ $1 (47... Rxe3 $2 48. h7 $18) (47... Rh4 $1 $11) 48. Kf2 Rg4 $1 $11 (48... Rf3+ $1 49. Ke2 Bg3 $8 (49... Kg6 $2 50. Bd6 $3 {[#]} Nxd6 {(...Bxd6 h7!)} 51. Rxc7 $8 Kxh6 52. Rxc6 $8) 50. Bh3 Rf2+ $1 51. Kd1 $8 Rh2 $8 $11) 49. Bc4 (49. Bg7+ Kg6 $8 50. Be2 Rh4 $1 $11) (49. d5 cxd5 $1 50. Bb5 Rg8 $1 $11) (49. h7 Rh4 $8 $11) 49... Rh4 $6 {Once again, it was better to clarify by ...f4.} (49... f4 $1 50. h7 fxe3+ $1 (50... Rh4 $1) 51. Kxe3 Rh4 $1 $11) 50. Bg8 (50. Bg7+ Kg6 $8 51. Be6 Rh2+ $8 52. Ke1 (52. Kg1 Rh4 $8) 52... Rh1+ 53. Ke2 (53. Kd2 Ba5+) 53... Rh2+ 54. Kd1 Rh1+ 55. Kc2 Rh2+ 56. Kb3 f4 $1 57. Bd7 fxe3 $1 58. Bxe8+ Kg5 59. Bf8 e2 $1 60. Bb4 Rh1 61. Rxc7 Rb1+ $3 {[#]} (61... Kxh6 $2 62. Bd2+ e3 63. Bxe3# $1) (61... Rxh6 $2 62. Re7 $1 $18) (61... e1=Q $2 62. Bxe1 Rxe1 63. h7 Rh1 64. Bxc6 $18) 62. Kc2 Rxb4 $8 63. Kd2 Rxd4+ $1 64. Kxe2 Kxh6 $8 $11) 50... Bd6 $2 {Stubbornness.} (50... f4 $3 51. exf4 (51. Bg7+ Kg6 $1 52. exf4 Rxf4+ $8 53. Ke2 Rh4) 51... Rxf4+ 52. Ke2 Rh4 $1 53. h7 Bd6 $1 54. d5 $1 cxd5 $1 55. Rb6 Ke5 $8 56. Rxd6 Rh2+ $8 57. Kf1 (57. Ke1 Rh1+ $8 58. Kf2 Nxd6 $8 59. h8=Q+ Rxh8 60. Bg7+ Kf4 $8 61. Bxh8 e3+ $8 62. Ke2 Ke4 $8 $11) 57... Nxd6 $8 58. Bg7+ Kf4 $8 59. h8=Q Rxh8 60. Bxh8 Nf5 $3 $11) 51. Bxd6 $1 $18 Nxd6 52. Rd7 $3 {[#]} Ne8 (52... Nb5 53. h7 $8 Rh3 54. Kg2 $1 Rh5 55. Kg3 $1 Nc3 (55... Kg5 56. Rb7 $1 {(for d5!)} Nc3 57. Rb2 $1) 56. Rd6+ $8 (56. Kf4 $4 Ne2#) 56... Kg7 (56... Kg5 57. Rxc6 $8 Ne2+ 58. Kg2 $8 Rh4 59. Rc5 $1 { (against ...f5-f4)} Kf6 60. d5 $1 $18) 57. Kf4 $8 Ne2+ 58. Ke5 f4+ 59. Kxe4 $18) 53. h7 $8 {Threatens Kg3 ...Rh6 Bf7 for Rd6+.} Kg5 (53... Rh3 54. Rd8 $1 (54. Kg2 $1) 54... Ng7 (54... Ke7 55. Rc8 $1 Nf6 56. Rxc6) 55. Kg2 $1 Rh5 (55... Rh4 56. Kg3) 56. Rd6+ Ke7 57. Rxc6 $18) 54. Re7 $1 Nd6 (54... Nf6 $2 {allow mate in 3}) 55. Re6 $1 (55. Rg7+ $1 Kf6 56. Rc7 $1 Kg5 57. Rxc6 $18) 55... Nc4 $1 56. Rxc6 $8 Nd2 $1 {For ...Rh2+ Kg1 ...Nf3+.} (56... Nb2 57. d5 $1) 57. Ke2 $2 {A mistake in return.} (57. Rc1 $3 {(for d5-d6)} Nf3 (57... Rh2+ 58. Kg3 $8 $18 {and no ...Nf1#}) (57... f4 58. Rc5+ $8 Kf6 59. exf4 $18) (57... Kf6 58. d5 $1) (57... Nb3 58. Rc2 $1) (57... Kg4 $2 58. Rg1+ $1 Kh3 59. Rh1+) 58. Rc7 $3 {[#]} (58. Kg2 $6 {(for Rh1)} Rg4+ $1 {(...Kf6 d5!)} 59. Kf2 Rh4 60. Rc7 $3) 58... Nd2 (58... Kg6 59. d5 $1) 59. d5 $8 Rh2+ 60. Ke1 $8 Nf3+ 61. Kd1 $8 f4 62. exf4+ $8 Kxf4 63. d6 $8 {(compare with 57 d5? where White Rook is on c6 instead of c7)} e3 (63... Rh1+ 64. Kc2 $8 Nd4+ 65. Kb2 $8 Rh2+ 66. Kb1 $8 Rh1+ {(...e3 Bc4!)} 67. Rc1 $8) 64. Rf7+ $1 (64. Bc4 $1 Ng5 65. Be2 $1) 64... Ke4 65. Re7+ $8 Kd3 66. Kc1 $8 Rh1+ 67. Kb2 Rh2+ 68. Ka3 $18) (57. d5 $2 Rh2+ $8 58. Ke1 Nf3+ $1 59. Kd1 f4 $8 60. exf4+ Kxf4 $11 61. d6 $2 Rh1+ $8 62. Kc2 ( 62. Ke2 Kg3 $1 {with mat}) 62... Nd4+ $8 {and Black wins}) (57. Rc5 Rh2+ 58. Ke1 Kg6 59. Kd1 $1 (59. d5 f4 $1) 59... Nf1 60. Rc3 $8) 57... Rh2+ $8 58. Kd1 $1 Nf3 $2 {After White has several times refused to win by d4-d5, Black refuses several times the draw by ...f5-f4. Have they forgotten Philidor ?} (58... f4 $3 {(not considered by commentators at the time)} 59. exf4+ (59. Rc5+ Kg4 $1 60. Be6+ Kf3 $1 61. Rc8 {(exf4 ...e3!)} Rxh7 $1 62. Kxd2 fxe3+) 59... Kxf4 $8 60. d5 (60. h8=Q Rxh8 61. Kxd2 Rxg8 $11) 60... Nf3 $1 {(for ...Rh1+ & ...Nd4+)} 61. Rf6+ (61. Kc1 e3) 61... Ke5 $1 62. Rf8 Ng5 $11) (58... Nf1 $2 59. Rc3 $8 f4 {(too late)} (59... Kf6 60. d5 $1 Ke5 61. Ra3 $3 {[#]} { Z} Kd6 62. Ke1 $1 Nd2 63. Ra2 $3 Nf3+ 64. Kf1 $1 Rh1+ 65. Kg2 {(with the rook on c2 and the black king on e5, there would be ...Rxh7!!)} Rh2+ 66. Kg3 $8) 60. exf4+ $8 Kxf4 61. d5 $8 Ke5 (61... e3 62. d6 $8 Rd2+ {(...Ng3 Rxe3!)} 63. Ke1 $8) 62. Rc8 $3 {[#]} (62. Ke1 $2 Nd2 $8 63. Rc6 Nf3+ $1 64. Kd1 Ng5 $2 {(Maroczy, instead of ...e3! Re6+ ...Kd4=)} 65. d6 $8 Nxh7 {(...e3 Rc5+! GM ; or ...Nf3 Kc1!)} 66. d7 $8 Rh1+ 67. Kc2 Rh2+ 68. Kc3 Rh3+ 69. Kc4 $1 Rd3 70. Re6+ $8 {(Bd5? is a false combination : ...Rxd5! Rc5 ...Rxc5+ then ...Ng5!!-+)} Kf5 {(...Kf4 Rxe4+!!)} 71. Re8 $8 Rxd7 72. Be6+ $8) 62... Ne3+ (62... e3 63. Re8+ $1 Kd6 64. Re6+ $1 Kd7 65. Ke1 $18) 63. Ke1 $8 Nf5 (63... Nxd5 64. Rc5 $8) 64. Re8+ $8 Kd4 65. Kf1 $8 (65. Rf8 $2 Rh1+ $8 66. Ke2 Ke5 $8) 65... e3 (65... Nd6 66. Re6 $8) (65... Rh1+ 66. Kg2 $1 Rh4 67. Rf8 $1 Nd6 {(...Ke5 d6!!)} 68. Rf1 $1 {for Rh1} ) 66. Kg1 $8 Rh5 67. Kg2 $8 $18) 59. Rc7 $1 (59. Rc5 Kf6 60. Rc7 $8) 59... Kg6 (59... f4 {(also too late)} 60. Rg7+ $8 Kf5 61. Rf7+ $8 Kg5 62. Rxf4 $8 Rh1+ (62... Nxd4 63. Rxe4 $8 Nc2 64. Re6 Nxe3+ 65. Rxe3 $18) 63. Ke2 $8 Nxd4+ 64. Kf2 $8 Nf5 65. Rxe4 $1 $18) (59... Kf6 60. Rf7+ $1 Ke6 (60... Kg6 61. d5 $1 ) 61. Rf8+ $1 Ke7 62. Rxf5 $18) 60. d5 $1 (60. Kc1 $1 f4 61. Bd5 $3 Kf5 62. Rf7+ $1 Kg6 63. Re7 $1 fxe3 64. Bxe4+ $8 Kf6 65. Re8 $8 e2 66. Bxf3 $8 $18) 60... f4 61. exf4 $8 e3 62. Re7 $8 e2+ $1 {The last paw will not be enough.} 63. Rxe2 $8 Rh1+ $1 64. Kc2 $8 Nd4+ 65. Kd2 Nxe2 66. Kxe2 Kg7 (66... Kf5 67. d6 $1 Rh6 68. d7) 67. Ke3 $1 ({Avoiding the trap} 67. d6 $2 Rh6 $3 {[#]} 68. d7 Rd6 $8 $11) 67... Re1+ 68. Kd4 Rf1 69. Ke5 Re1+ 70. Kf5 $8 Rd1 71. Be6 $1 Rd4 ( 71... Kxh7 72. Kf6 $8) 72. Ke5 Rd1 73. f5 Rh1 74. f6+ Kxh7 75. Kd6 Ra1 76. Ke7 Ra7+ 77. Bd7 1-0 [Event "2#"] [Site "?"] [Date "2017.??.??"] [Round "?"] [White "Shire, D."] [Black "1188.14"] [Result "1-0"] [SetUp "1"] [FEN "2K5/B2Np2b/6R1/4p2p/2B1k3/4P2p/4n3/2b2QnN w - - 0 1"] [PlyCount "0"] [EventDate "2017.??.??"] 1-0 [Event "2#"] [Site "?"] [Date "1965.??.??"] [Round "?"] [White "Saferis, AJ."] [Black "4145.02"] [Result "1-0"] [SetUp "1"] [FEN "1K6/3NQ1bn/6p1/1N3k2/4R3/5pB1/3q4/8 w - - 0 1"] [PlyCount "0"] [EventDate "1965.??.??"] 1-0 [Event "2#"] [Site "?"] [Date "1950.??.??"] [Round "?"] [White "Hjelle, D."] [Black "1222.26"] [Result "1-0"] [SetUp "1"] [FEN "2B2B2/4p3/1N3pRp/2p1k1PR/3p4/1N3P1K/2p5/2Q5 w - - 0 1"] [PlyCount "0"] [EventDate "1950.??.??"] 1-0 [Event "2#"] [Site "?"] [Date "2017.??.??"] [Round "?"] [White "Stojnic, D."] [Black "4888.34"] [Result "1-0"] [SetUp "1"] [FEN "1B6/1pppPn1r/1NkP1b1p/R1P4K/b5R1/1Q3N1B/q7/r3n3 w - - 0 1"] [PlyCount "0"] [EventDate "2017.??.??"] 1-0 [Event "2#"] [Site "?"] [Date "1972.??.??"] [Round "?"] [White "Bwee, Touw Hian"] [Black "4227.22"] [Result "1-0"] [SetUp "1"] [FEN "q3nB2/p1P3n1/3N4/1B1k1pQ1/2R2P2/8/6K1/b3R3 w - - 0 1"] [PlyCount "0"] [EventDate "1972.??.??"] 1-0 [Event "2#"] [Site "?"] [Date "1964.??.??"] [Round "?"] [White "Michel, F."] [Black "1515.13"] [Result "1-0"] [SetUp "1"] [FEN "3B4/4N1K1/2p5/2p4p/R2r1kn1/3P1NR1/7Q/8 w - - 0 1"] [PlyCount "0"] [EventDate "1964.??.??"] 1-0 [Event "2#"] [Site "?"] [Date "2000.??.??"] [Round "?"] [White "Casa, A."] [Black "4888.42"] [Result "1-0"] [SetUp "1"] [FEN "1n3b1B/1p4rN/1NR5/1p2kP2/qr4R1/3BP3/bnP3QP/6K1 w - - 0 1"] [PlyCount "0"] [EventDate "2000.??.??"] 1-0 [Event "2#"] [Site "?"] [Date "2005.??.??"] [Round "?"] [White "Mihalco, O."] [Black "0558.55"] [Result "1-0"] [SetUp "1"] [FEN "4B2b/2P4K/r2N2R1/p2k1Pp1/R3p1N1/B2Ppnn1/2Pp1P2/8 w - - 0 1"] [PlyCount "0"] [EventDate "2005.??.??"] 1-0 [Event "2#"] [Site "?"] [Date "1968.??.??"] [Round "?"] [White "Ellerman, A."] [Black "4518.43"] [Result "1-0"] [SetUp "1"] [FEN "q4nB1/2p5/1R2P1p1/r3Nkn1/p3NP1R/2Q5/2P3P1/K7 w - - 0 1"] [PlyCount "0"] [EventDate "1968.??.??"] 1-0 [Event "2#"] [Site "?"] [Date "1951.??.??"] [Round "?"] [White "Fleck, F."] [Black "4888.27"] [Result "1-0"] [SetUp "1"] [FEN "6N1/3p1p1B/2nQbPr1/5k1P/2p1R3/2K3pr/2p1Rpnp/2B2Nbq w - - 0 1"] [PlyCount "0"] [EventDate "1951.??.??"] 1-0 [Event "2#"] [Site "?"] [Date "2016.??.??"] [Round "?"] [White "Labai, Z."] [Black "4858.26"] [Result "1-0"] [SetUp "1"] [FEN "nN4bB/KnpR4/Q1p4r/2k1NBR1/1p1pp3/1PpP4/6r1/5q2 w - - 0 1"] [PlyCount "0"] [EventDate "2016.??.??"] 1-0 [Event "2#"] [Site "?"] [Date "2013.??.??"] [Round "?"] [White "Pergialis, N."] [Black "1238.02"] [Result "1-0"] [SetUp "1"] [FEN "8/3npN2/2n2p2/3R4/2b1k3/1NK3Q1/8/3R4 w - - 0 1"] [PlyCount "0"] [EventDate "2013.??.??"] 1-0 [Event "3#"] [Site "?"] [Date "2005.??.??"] [Round "?"] [White "Kutzborski, D."] [Black "0572.27"] [Result "1-0"] [SetUp "1"] [FEN "3B2K1/3P4/p3p3/1p2ppR1/2p1Pkp1/1r2R3/3N4/bb3N2 w - - 0 1"] [PlyCount "0"] [EventDate "2005.??.??"] 1-0 [Event "3#"] [Site "?"] [Date "1947.??.??"] [Round "?"] [White "Mikan, I."] [Black "1347.18"] [Result "1-0"] [SetUp "1"] [FEN "8/p4B1K/rpkN1p2/b5p1/7n/1ppPQp1n/5p2/8 w - - 0 1"] [PlyCount "0"] [EventDate "1947.??.??"] 1-0 [Event "3#"] [Site "?"] [Date "1950.??.??"] [Round "?"] [White "Bansac, P."] [Black "0845.13"] [Result "1-0"] [SetUp "1"] [FEN "1N2k1K1/2pR4/2R1p1n1/1p5B/1N2r3/2P5/3b2r1/8 w - - 0 1"] [PlyCount "0"] [EventDate "1950.??.??"] 1-0 [Event "4# "] [Site "?"] [Date "1945.??.??"] [Round "?"] [White "Bansac, P."] [Black "1153.44"] [Result "1-0"] [SetUp "1"] [FEN "2R4K/2p5/1P1Pp3/P3P3/8/pBB5/pn6/kb5Q w - - 0 1"] [PlyCount "0"] [EventDate "1945.??.??"] {Général Charles Rinderknech, alias Pierre Bansac (1892-1978).} -- 1-0 [Event "h#2 2 sol"] [Site "?"] [Date "1964.??.??"] [Round "?"] [White "Bansac, P."] [Black "0602.21"] [Result "1-0"] [SetUp "1"] [FEN "1r5r/3P1P2/3Nkp2/K4N2/8/8/8/8 b - - 0 1"] [PlyCount "0"] [EventDate "1964.??.??"] 1-0 [Event "h#3 2 sol"] [Site "?"] [Date "1974.??.??"] [Round "?"] [White "Bansac, P."] [Black "0410.20"] [Result "1-0"] [SetUp "1"] [FEN "2B1K3/6r1/4R3/8/6P1/3kP3/8/8 b - - 0 1"] [PlyCount "0"] [EventDate "1974.??.??"] 1-0 [Event "s#6"] [Site "?"] [Date "2003.??.??"] [Round "?"] [White "Petkov, P."] [Black "1842.56"] [Result "0-1"] [SetUp "1"] [FEN "3R4/1R1N4/2p5/p1PkB3/6QN/1Pp1Pp1p/1r2pP1P/1r3bK1 w - - 0 1"] [PlyCount "12"] [EventDate "2003.??.??"] {"The best selfmate I've done so far. Double battery transformation [of the white and the black, so finally quadruple, AV note] and a contrasting threat with an additional variation" (PAP).} 1. Bc7 $1 {(2 Qxf3+)} a4 (1... Rxb3 2. Nf8+ $1 Kxc5 3. Bd6+ Kd5 4. Qxf3+ Kc4 5. Qxe2+ Kd5 (5... Bxe2#) 6. Qd3+ Bxd3#) (1... e1=B 2. Ne5+ $1 Kxc5 3. Nd3+ Bxd3 4. Bd6+ Kd5 5. Bb4+ {(R/N battery became a R/B battery)} Ke5 6. Bxc3+ Bxc3# {(R/Bf1 battery became a R/Be1 battery)}) (1... e1=N 2. Nb8+ $1 Kxc5 3. Na6+ Bxa6 4. Bd6+ Kd5 5. Be7+ {(same remark, R/N -- R/B)} Ke5 6. Nxf3+ Nxf3# {(the R/B battery has become a R/N battery)}) 2. Qxf3+ $1 Ke6 3. Re8+ Kxd7 4. Bd6+ Kxe8 5. Rb8+ Kd7 6. Qxh3+ Bxh3# {"To my great surprise, this problem did not win a prize" (PAP). But the 1st honourable mention (note from AV). Strange how this reminds me of something (a study from Phénix 2016).} 0-1