More incidents than usual occurred during this session.
No doubt to mark the arrival of our friend Christophe, whose first connection to the course it was.
The faithful were present for the service of which here is the report
Note: an influx of computer variants disrupted the purely intellectual research, which is a shame
---
Master's words
---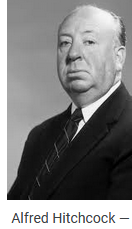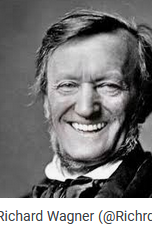 "What do you think of my talent? -- Nothing, you're sitting on it" (line from A. Hitchcock).
"It's not that I put money above everything else, but I have everything else -- health, art, genius, love -- and money alone fails me" (R. Wagner).
"Chess is a game of information. But Black always has one more piece of information than White. So he has the advantage! (M. Suba). Fischer reasoned similarly, when he answered ...c5 to e4 and ...e5 to c4; or ...Ne7 to Nf3 and ...Nf6 to Ne2.
I was asked again the question that so amazes me every time: "Has your title of international master served you well?" One expects at least that I will talk about some financial advantages. Not even that: of course you don't have to pay the entry fees for the tournaments anymore, but I have always played quite little and besides, my two favourite tournaments were Le Touquet and Cannes for which, courtesy of the organisers, the so-called "master of endgames" was already invited long before his title. No, his only use was this: having repeatedly stated that this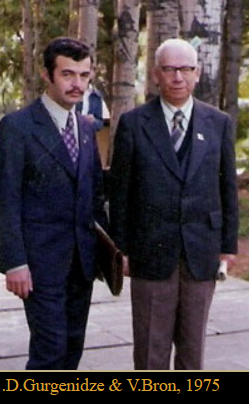 damned IM title was worthless, with so many talented, sometimes great, players not getting it (the most brilliant example being the 1970 French champion Jacques Maklès) and so many players with it showing considerable shortcomings, especially in endgames as you can imagine, I could shout my opinion louder after winning the said title, without being hit with the poor but inevitable argument: "you say that because you are jealous"!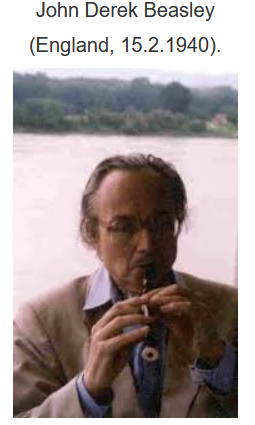 Since then, I have raised the bar: I am now only interested in the "considerable shortcomings" of world-class players, it is more enjoyable! Besides, being a grandmaster is hardly of any use anymore. I'm not sure things have changed much since the anecdote I told 10 years ago on a forum that still had some dynamism. Here it is again.
One day, Grandmaster Ossip Bernstein forgot his umbrella on a Paris bus. He went to the RATP lost property, filled in the form and signed it. The person in front of him is, providentially, a good player and problemist, André Savalle. "Are you Grandmaster Ossip Bernstein? "Yes", replies the person concerned, quite flabbergasted. André then retracts the usual bureaucratic maze and gives him back his umbrella. Ossip concludes: "This is the first time my GM title has served me well".
A high-flying performance to stop an opponent's pawn that will promote itself: 10 knight moves in a row, including 9 forced ones. Then a nice mate net using the opponent's figures as blockers.
A Rook endgame where the White King goes around the park before taking shelter, but this is not a coquetry. Then a defeat of the Chigorinian Knight against the Shepherd's Bishop, but there was a rescue. Even several, echoing (55th, 57th & 64th) or not (59th). And a double (or even triple) Knight on the edge, but neither on a5 nor on h5, as in the Spanish or East Indian game, but on e8 and f8 (and incidentally on c8)!
Exercises for the next lesson: a Rook domination, an animal rampage and, last but not least, a curious pawn ending.
In both games of the day, we started with 1 e4 and... Black won. Innocent joke: far be it from me that the opening of the king-pawn is a losing one, of course! In the first one, a stunning move, in the true sense of the word (explanation on the 35th). And in the other, an unexpected sacrifice when one knows the player who executes it. Where we learn (or rather confirm) that it is better to open a new line, or activate a new trick, than to recover material. Let us finally note a strange echo between these two games: in the first, a g4! turns out to be superior to the prosaic DxPf5, while in the second a ...f4! turns out to be superior to the prosaic ...QxPg3.
After the 2# of the Marjan selection (most of them more spectacular than difficult), a 3# from a super-grandmaster, cute French twins, a strategic 3# (also French), a German 4# with a curious back-and-forth of two Bishops, a beautiful Alsatian 4# corrected by yours truly and finally a curious Czech-Slovak 8-moves. I know that Czechoslovakia no longer exists, I meant that it is a collaboration between a Czech and a Slovak. The three pawns on the 2nd row give an idea but, a word of advice, don't play a pawn on the first move!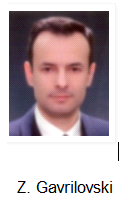 In the first helpmate 2#, is it necessary to look for a solution with castle short? Its composer is not unknown to you, we paid him a tribute ten years ago: http://lecoursdumaitre.e-monsite.com/en/pages/cours/cat-2008/may-13-2008.html . He was a columnist for a beautiful French magazine at the time when it celebrated artistic chess and was appreciated all over the world. Then two nice 3# helpmates from our friend André. They are twins illustrating the same theme. Finally two long Croatian selfmates, honoured in the (also beautiful) Phénix magazine, for which we omitted to remove the solution. Please look for them for a few minutes.
Have a good time. See you in early May if Deus vult.
Master's diagrams
[Event "?"] [Site "?"] [Date "1993.??.??"] [Round "?"] [White "Didaktikos"] [Black "0011.01"] [Result "1-0"] [SetUp "1"] [FEN "8/B6K/8/1k6/8/p7/1N6/8 w - - 0 1"] [PlyCount "35"] [EventDate "1993.??.??"] [SourceDate "2000.07.25"] {Computer composition. How to neutralise the black pawn? Two formations are ideal: Na1 & Bd4 (or elsewhere on the long diagonal) or Ba1 & Nc3 blocking all access to the Black King. Another one: Na3 & B on the long diagonal when bK is far from b3, for example in c1.} 1. Nd1 $8 Kc4 {we must prevent Bd4.} (1... a2 2. Bd4 $8 (2. Nc3+ $2 Ka6 $8 $11) 2... Kc4 3. Ba1 $1 Kd3 4. Nc3 $1 {leaves time for the White King to return}) 2. Ne3+ $8 (2. Bb8 $2 Kd4 $3 {[#]} (2... Kd5 $2 3. Ne3+ $1 Ke4 4. Nc2 $1 a2 5. Na1) (2... Kd3 $2 3. Be5 $1 Kc2 4. Nc3 $8 Kb3 5. Nb5 $1) (2... a2 $2 3. Be5 $8 Kb3 4. Ba1) 3. Kg6 a2 $8 4. Kf5 Kd3 $8 5. Be5 Kc2 $8 6. Ne3+ Kb1 $8 $11) 2... Kd3 (2... Kc3 3. Bb8 $1 (3. Nd5+ Kc4 4. Nb6+ {: text}) 3... Kd3 4. Nf1 $1 a2 (4... Ke2 5. Nh2 $1) 5. Be5 $8 Kc2 6. Kg6 Kb1 7. Nd2+ $8 Kc2 8. Nc4 $8 Kb1 9. Na3+ $8) 3. Nd5 $3 {[#]} Kc4 $1 ( 3... a2 $6 4. Nb4+ $8) (3... Kc2 $6 4. Bd4 a2 5. Kg6 Kb1 6. Nc3+ $8 {: text on 15th}) 4. Nb6+ $3 {[#]Amazing interception of the Bishop. This kind of aesthetic effect is sought after by composers, but sometimes the raw machine achieves the same result.} Kc5 $1 (4... Kb3 5. Bb8 $1 a2 6. Be5 $8 Kc2 7. Nc4 $1 {as already seen}) (4... Kd4 5. Na4+ $1 (5. Nd7+ {: text}) 5... Kc4 6. Bb8 $8 Kb4 7. Nb6 $8 Kc5 8. Nd7+ $8 {(as in the text, but with Bishop on b8 instead of a7, wich simplify)} Kd5 9. Nf6+ $8 Ke6 (9... Kd4 10. Kg6 $1 a2 11. Kf5 $8) 10. Ne4 $8 a2 (10... Kd5 11. Nd2 $1) 11. Nc5+ $8 Kd5 12. Nb3 $8) (4... Kb5 5. Nd7 $8 Kc4 6. Bb8 $1 Kd5 7. Nf6+ $8 {idem}) 5. Nd7+ $8 {Continues to paradoxically away from the crucial square a1, as in Grigoriev's studies.} (5. Nc8+ $6 Kd5 6. Nb6+ $8) (5. Na4+ $2 Kb4 $8 $11) 5... Kd5 (5... Kc4 $6 6. Bb8 $1 (6. Ne5+ $1 Kd5 7. Nd3 $8 {: text on 9th move}) 6... Kd5 7. Nf6+ $8 {as already seen with 4...Kd4}) 6. Nf6+ $3 {[#]} (6. Bb8 $2 a2 $8 7. Be5 Ke6 $8 $11) 6... Ke5 (6... Kc4 7. Bb8 $8 Kd4 8. Kg6 $1 a2 9. Kf5 $8) 7. Ng4+ $8 Ke4 ( 7... Kf4 8. Ne3 $1 (8. Nf2 $6 a2 9. Bd4 $8 Kf3 10. Nh3 $8) 8... a2 9. Nc2 $8 Ke4 10. Kg6) 8. Nf2+ $8 (8. Ne3 $6 Kd3 9. Nd5 $8 {back to the 3rd move}) 8... Kd5 (8... Kf3 9. Nd3 $1 (9. Bd4 $1 Ke2 10. Ng4 $1 Kd3 11. Bg7 a2 12. Ne5+ $1 Kc3 13. Nc6+ $1 Kc2 14. Na5 $1) 9... Ke2 (9... a2 10. Ne1+ $8 Ke2 11. Nc2 $8) 10. Nc1+ $1 Kd2 11. Nb3+ Kc2 12. Na1+ Kb1 13. Bd4 $1) 9. Nd3 $8 (9. Nd1 $6 Kc4 10. Ne3+ $8 {back to the 2nd move}) 9... Kc4 {After 9 forced moves by the virtuoso Knight, there is a choice.} 10. Nc1 $1 {The simplest, albeit 2nd line for the computer.} ({Also good is the 1st line} 10. Ne1 $1 Kc3 11. Nf3 $1 ( 11. Bb8 $1 Kd2 12. Nf3+ $8 Kd3 13. Ng5 Kd4 14. Kg6 a2 15. Kf5 $1) 11... Kd3 12. Nd4 $8 Kc3 (12... a2 13. Nb3 $8 Kc2 14. Na1+ $8) 13. Ne6 $3 {[#](the Grigoriev-style distancing continues)} a2 14. Bd4+ $8 Kc2 15. Nc5 $8 Kb1 16. Nb3 $8 Kc2 17. Na1+ $8) 10... Kc3 11. Kg6 $1 Kc2 (11... Kb2 12. Ne2 $8 a2 13. Bd4+ $8 {idem}) 12. Be3 $8 (12. Ne2 $2 a2 $8 13. Bd4 Kd3 $8 $11) (12. Na2 $2 Kb2 $8 13. Nb4 a2 $1 14. Bd4+ Kb1 $8 $11) 12... Kb2 (12... Kb1 13. Nb3 $8 Kb2 14. Nc5 $1 a2 15. Bd4+ $8 Kb1 16. Nb3 $8) (12... Kc3 13. Kf5 $1) 13. Ne2 $8 (13. Nd3+ $2 Kb1 $8 14. Bd4 a2 $8 {: too late for Nc5-b3}) 13... a2 14. Bd4+ $8 Kb1 15. Nc3+ $8 Kb2 16. Nb5+ $8 Kb1 17. Na3+ $8 Kc1 18. Kf5 $1 1-0 [Event "?"] [Site "?"] [Date "2005.??.??"] [Round "?"] [White "Gurgenidzé, D & Akobia Y"] [Black "1034.12"] [Result "1-0"] [SetUp "1"] [FEN "N7/8/7k/8/2n3PK/4b1p1/5p2/4Q3 w - - 0 1"] [PlyCount "23"] [EventDate "2005.??.??"] [SourceDate "2000.07.25"] 1. Qh1 $8 (1. Qa1 $2 Nd2 $1 ({less clear} 1... g2 $6 2. Qh8+ Kg6 3. Qg8+ Kf6 4. g5+ $1 Ke5 5. Qg7+ $1) 2. Qf6+ Kh7 3. Qf7+ Kh6 4. Qf8+ Kh7 $1 5. Qf5+ Kg8 $1 6. Nc7 f1=Q $8 $11) 1... Nd2 (1... g2 2. Qxg2 $8 Nd2 3. g5+ $8 Kg7 4. Qb7+ $8 { : text with Pg3 less}) 2. g5+ $3 (2. Kxg3+ $2 Kg7 $1 3. Qb7+ Kf8 $1 4. Qb8+ Kf7 $1 5. Nc7 (5. Qc7+ Ke6 $1) 5... f1=Q $8 6. Qe8+ Kg7 $1 7. Ne6+ Kf6 $8 $11) 2... Kg7 (2... Bxg5+ 3. Kxg3+ $8 Kg7 4. Kxf2 $18) 3. Qb7+ $8 Kg6 {How can you oppose Black having one more piece, after the impending promotion ?} (3... Kf8 4. Qb8+ $8 Kf7 (4... Ke7 5. Qe5+ $8 Kd7 6. Qxe3 $8 f1=Q 7. Qxd2+ $8) (4... Kg7 5. Qe5+ $1 Kf8 6. Qf6+ $1 Kg8 7. Qe6+ $1 Kh8 {(...Kf8 Nc7 threatens mate in 4)} 8. Qe8+ Kg7 9. Qe7+ $1 Kg8 10. g6 $8) 5. Nc7 $8 Kg7 (5... Bxg5+ 6. Kxg5 $8 Ne4+ 7. Kh6 $1) (5... f1=Q 6. Qe8+ $8 Kg7 7. Ne6+ $8 Kh7 8. Qh5+ $8 Kg8 9. Qg6+ $8) 6. Qb2+ $1 Kg8 7. Qa2+ $1 (7. Nd5 $1 f1=Q 8. Nf6+ $8 Kf7 9. Qb7+ $8) 7... Kg7 (7... Kf8 8. Qe6 $1) 8. Ne8+ $1 Kf8 9. g6 $8 f1=Q 10. g7+ $8 Ke7 11. Qa3+ $3 {[#]} Kd8 12. Qd6+ $1) (3... Kh8 $6 4. g6 $18) 4. Qc6+ $8 Kf5 $1 (4... Kg7 5. Qf6+ $1 Kg8 (5... Kh7 6. Qf7+ Kh8 7. g6) 6. Qe6+ $1 {as already seen}) (4... Kf7 5. Nc7 $1 (5. Qf6+ $1) 5... Bxg5+ (5... f1=Q 6. Qe8+ $8 { as above}) 6. Kxg5 Ne4+ 7. Qxe4 f1=Q 8. Qe8+ $1 Kg7 9. Ne6+ $8) 5. Nc7 $3 {[#]Threatens mat in 4.} (5. Qd5+ $2 Kf4 $8 6. Nc7 Nf3+ $8 7. Kh5 $8 g2 $8 8. Qd6+ $8 Ke4 $8 $11) (5. Qf6+ $2 Ke4 6. Qe6+ Kd3 $1 $11) 5... Bxg5+ (5... f1=Q 6. Qe6+ $1 Kf4 7. Qf7+ $1 Ke5 8. Qd5+ $8 Kf4 9. Ne6#) (5... Kf4 6. Nd5+ $1 Ke5 ( 6... Kf3 7. Nc3+ {followed by mat}) 7. Nxe3 $18) 6. Kxg3 $8 Bh4+ $1 (6... f1=N+ 7. Kh3 $1 $18) (6... Ne4+ 7. Kg2 $8 $18) 7. Kxh4 $8 f1=Q {Do you see mat in 5 ? } 8. Qe6+ $8 Kf4 9. Nd5+ $8 Kf3 10. Qg4+ $8 Kf2 11. Qg3+ $8 Ke2 12. Nc3# $1 1-0 [Event "?"] [Site "?"] [Date "2001.??.??"] [Round "?"] [White "Beasley, J."] [Black "0400.12"] [Result "1-0"] [SetUp "1"] [FEN "6K1/R3P3/8/p7/p3r3/4k3/8/8 w - - 0 1"] [PlyCount "17"] [EventDate "2001.??.??"] [SourceDate "2000.07.25"] {After A. Mandler 1958, and dedicated to his memory.} 1. Kf7 $8 {It is necessary to promote without allowing the black king to relay an "a" pawn. On the chess salvos from the Black rook, it will be necessary to take shelter, but not too soon.} (1. Kf8 $6 Rf4+ 2. Ke8 $2 {(with bR in f4, this lets the win escape)} (2. Kg8 $1) 2... Kd3 $1 (2... Rf5 $2 3. Kd8 $1 Rd5+ 4. Rd7 $1 Re5 5. e8=Q Rxe8+ 6. Kxe8 a3 7. Ra7 {and both pawns fall}) 3. Kd8 {(attempt to counter ... Rd4+, but this rook will have another passage)} (3. Rxa5 Kc2 $3 {[#]} 4. Kd7 Rd4+ $8 5. Ke6 Re4+ $8 6. Re5 Rxe5+ $8 7. Kxe5 a3 $8 8. e8=Q a2 $8 $11 {: wK is out of the area; if Black had placed his King on c3 on move 3, it would now be played Kd5! preventing promotion, and on ...Kb2 Kc4! ...a1Q Qe2+!!}) (3. Kd7 Rd4+ $8 {(...Te4? Txa5! ...Td4+ Re6!)} 4. Ke6 Re4+ $8 5. Kd6 Rxe7 $1 6. Kxe7 Kc3 $1 7. Rxa5 Kb3 $1 $11) 3... Re4 $8 (3... Rd4+ 4. Rd7 $8) 4. Rxa5 Kc3 $1 5. Rxa4 Rxa4 $8 6. e8=Q Ra8+ $8 {: the other passage is the 8th row !}) (1. Rd7 $2 Rxe7 $8 (1... a3 $2 2. Kf7 $1 a2 3. Rd1 $8) 2. Rxe7+ Kd3 $1 (2... Kd2 $2 3. Rc7 $8 a3 4. Rc5 $8 a4 5. Rc4 $3 {[#]}) 3. Rc7 a3 $8 4. Rc5 a4 $8 5. Ra5 Kc3 $11) 1... Rf4+ (1... Kd3 2. Rxa5 $8 Kc3 (2... Rf4+ 3. Ke6 $1 Re4+ 4. Re5) 3. Rxa4 $8 ) 2. Ke6 $3 {[#]} (2. Ke8 $2 Kd3 $1 {above}) 2... Re4+ (2... Kd3 3. Rxa5 $1) 3. Kd7 $8 {[#]} Rd4+ (3... Kd3 4. Rxa5 $8 Kc3 5. Rxa4 $8) 4. Ke8 $3 {[#]Occupy the square expected after having walked the "schoolchildren's path". The result is that, compared to the trial, bR is on d4 instead of f4.} (4. Kc6 $6 Re4 $1 5. Kb5 $2 a3 $1 $11) 4... Kd3 (4... Rd5 5. Kf7 $1 Rf5+ 6. Ke6 $8) (4... Re4 5. Rxa5 $8 Kd2 (5... Kd3 6. Rc5 $1 {(ou Rd7!)} Kd4 7. Rc7 $1) 6. Kd7 $8 (6. Rc5 $2 a3 $8 7. Ra5 Re3 $8) 6... Kc2 (6... Rd4+ 7. Ke6 $8) 7. Rxa4 $8) (4... Ke2 5. Rxa5 $8 Kd2 6. Kf7 $1) (4... a3 5. Rxa5 $8 Rd3 6. Kf8 $1) 5. Rd7 $8 {And this is the difference !} (5. Rxa5 $2 Kc2 $3 {as already seen}) (5. Kf7 $2 Rf4+ $8 6. Ke6 Re4+ $8 {followed by ...Rxe7}) 5... a3 6. Rxd4+ $8 Kxd4 7. Kd7 $1 a2 8. e8=Q $8 a1=Q 9. Qh8+ $8 1-0 [Event "?"] [Site "?"] [Date "1907.??.??"] [Round "?"] [White "Berger, Chigorin"] [Black "0044.66"] [Result "1/2-1/2"] [SetUp "1"] [FEN "4k3/pp3pp1/2p2n1p/2b2B2/2P2B2/1P5P/P4PP1/4K3 b - - 0 28"] [PlyCount "97"] [EventDate "1907.??.??"] [SourceDate "2000.07.25"] 28... Ke7 29. Be5 Ne8 30. Ke2 Bd6 31. Bc3 b6 32. g3 f6 33. f4 Bc5 34. Be4 Kd7 35. b4 Be7 36. Kf3 Nd6 37. Bd3 Ke6 38. g4 g5 39. a3 Nf7 40. Bf5+ Kd6 41. Bg6 Nd8 42. fxg5 (42. f5 Nb7 (42... Kd7) 43. Be8 a5) 42... hxg5 43. Ke4 Ne6 44. Bf7 Ng7 45. Be1 Kd7 46. Bc3 Bd8 47. b5 Ke7 48. Bg8 Kf8 $2 (48... Kd7 $1) 49. Bh7 $2 (49. bxc6 $1 Kxg8 50. Bxf6 Bc7 51. Bxg5 Kf7 (51... Ne6 52. Bf6) 52. Bf4 $18) 49... cxb5 50. cxb5 Ke7 51. Bb4+ Ke6 52. Bg8+ Kd7 53. Kd5 Be7 54. Bxe7 Kxe7 55. Kc6 Ne8 {Another continuation was suitable, but not exactly simpler.} (55... f5 $1 56. Kb7 (56. gxf5 Nxf5 57. a4 Nh6 58. Bc4 g4 $11) 56... f4 $1 57. Bd5 $1 (57. Kxa7 Ne6 58. Kxb6 f3 59. Bh7 $8 Nf4 60. Bg8 $8 Ne6 $11) 57... Kd6 58. Bg2 Ne6 59. Kxa7 Kc5 60. a4 {(how to deal with the two levers h4 & a5 ?)} Nf8 $3 {[#](... by a Knight on the strip !)} (60... Nd4 $2 61. h4 $3 gxh4 {(...f3 Bxf3! then h5-h6-h7 & a5)} 62. g5 $8 f3 63. Bf1 $8 f2 64. g6 $8 Ne6 65. a5 $8 $18) 61. h4 (61. Kb7 Ne6 $1) 61... gxh4 $8 62. g5 Ng6 $8 63. Kb7 (63. a5 h3 $3 {[#]} 64. Bxh3 {(Be4 ...f3!! Bxf3 ...Ne5!!)} bxa5 $8 65. b6 Ne7 $8 66. b7 {(threatens Bg2)} Nc6+ $8 67. Ka8 a4 $8 68. Bg2 a3 $8 69. Bxc6 $8 a2 $8 $11) 63... Ne5 $8 64. Kc7 f3 $8 65. Bf1 Ng6 $3 (65... Nf7 $2 66. g6 $8 Ng5 67. Kd7 Ne4 68. g7 $18 ) (65... h3 $2 66. Bxh3 $8 Ng6 67. Bf1 $3 Nf4 68. Kb7 $8 f2 69. Ka6 $1 $18) 66. a5 Nf4 $1 (66... h3 $1 67. Bxh3 Nf4 $8 68. Bf1 bxa5 69. g6 $8 Nxg6 70. b6 $11) 67. axb6 h3 $8 68. Bxh3 Nxh3 $8 69. b7 f2 $8 70. b8=Q f1=Q $8 71. Qb6+ Kc4 $1 72. g6 Qf4+ $1 73. Kb7 Qg5 $1 {(or on g4)} 74. Qc6+ Kb4 $1 75. b6 Nf4 $8 76. Qd6+ Kb5 $11) 56. a4 ({Dangerous is also} 56. Kb7 Nd6+ $1 57. Ka6 Kd7 $1 58. a4 Kc7 $1 (58... f5 $1) 59. Kxa7 Nc8+ $3 {(Knight on the strip !)} (59... Nb7 $2 {(the most natural way, to "prevent" the a5 push; but on the contrary, it is strengthens !)} 60. a5 $3 {[#]} bxa5 {(...Nxa5 Bd5!)} 61. b6+ $8 Kc6 62. Bb3 $1 {(or Bf7! ...Nc5 Bb3!!)} Nc5 63. Ba4+ $3 Kd5 64. b7 $8 Nxb7 65. Kxb7 f5 66. Kb6 $1 f4 67. Kxa5 $8 $18) 60. Ka6 (60. Ka8 Nd6 61. Bh7 Nc8) 60... Nd6 $1 61. a5 bxa5 62. b6+ Kb8 63. Kxa5 f5 64. Bd5 fxg4 65. hxg4 Nc8 $1 66. Kb5 Nd6+ $8 67. Kc5 Ne8 $8 68. Bf7 Nf6 $8 $11) 56... Nd6 $8 57. Kc7 Ne4 (57... f5 $1 {(a breakthrough' again, but even more savagely)} 58. Kb8 (58. gxf5 Nxf5 59. Kb7 Kd6 60. Kxa7 Kc5) 58... f4 $3 (58... Kd7 $2 59. Kxa7 f4 60. Bd5 Kc7 61. h4 $1 gxh4 62. Bg2) 59. Bd5 Ne8 $3 {[#](very difficult, if not inhumane: a new move at the tape, echoing the 60th in the suite of the 55th)} (59... Kf6 $2 60. Bg2 $1 Ke5 61. Kxa7 Nc4 62. Bf1 $8 Kd5 63. h4 $8 gxh4 64. g5 $8) (59... Kd7 $2 60. Kxa7 Kc7 61. Ka6 $1 Nc8 62. h4 $1 gxh4 63. Bg2) 60. Kxa7 Nf6 $8 {(but basically logical: we go to d7 to control b6)} 61. Bg2 Nd7 $8 62. Kb7 Kd6 $8 63. h4 gxh4 $8 64. g5 Ke7 $1 65. g6 Nc5+ $8 {(liquidation now)} 66. Kxb6 Nxa4+ $8 67. Ka5 Nc5 $8 68. b6 h3 $1 (68... f3 $1 69. Bxf3 h3 $11) 69. Bxh3 f3 70. Kb5 Nb7 $8 $11) 58. Bb3 Nc5 59. Bc2 {White has virtually a pawn more, Pa7 being condemned. He has a bishop against knight, while there are pawns on the whole board. In these conditions, a black rescue is hypothetical. However...} Ke6 $2 {this allow an immediate win.} (59... Ne6+ $2 60. Kb7 Kd6 61. Kxa7 Kc5 62. a5 $18) ({The rescue was} 59... Nd7 $3 60. Kb7 Kd6 $1 61. Kxa7 Kc7 $8 62. Bd1 Nc5 $1 63. a5 Nd7 $3 {[#]} (63... bxa5 $2 64. b6+ $8 Kd6 65. b7 Nxb7 66. Kxb7 Ke5 67. Bc2 a4 68. Bxa4 f5 69. Bd7 $18) 64. axb6+ (64. a6 Nc5) 64... Nxb6 $8 65. Bb3 Nc8+ 66. Ka6 Nb6 67. Be6 Na4 68. Ka7 Nb6 $8 $11) 60. Kc6 $6 (60. a5 $3 bxa5 61. Kc6 $8 {(Knight is lost)} Nd7 62. Bf5+ $8) 60... Ke5 61. a5 $8 Ne6 62. axb6 $2 {Let the beast escape, who will not benefit from it!} (62. Kb7 $3 Nc5+ 63. Kxa7 $8 bxa5 64. Kb6 $8 Kd6 65. Kxa5 $8 Kc7 {(a tempo is missing for ...Nd7)} 66. Bf5 $1 (66. b6+ Kb8 67. Bf5 $1) 66... Nb3+ 67. Kb4 $8 Nd4 68. Kc5 $8 $18) ( 62. a6 $2 Nf4 $1 (62... Nc5 63. Bf5 Nb3 $1) 63. Kb7 Kd6 $8) 62... Nd4+ $8 63. Kb7 axb6 $8 64. Bd3 f5 $3 {[#]The same breakthrough, for the last time!} ({ game ended with} 64... Kd6 $2 65. Kxb6 $8 Kd7 66. Ka7 Kd6 67. b6 Kd7 68. Ka8 {1-0 Berger-Chigorin}) 65. Kxb6 (65. gxf5 Nxb5 $8 66. Bxb5 Kxf5 $8 $11) ( 65. Bxf5 Nxb5 $8) 65... f4 $8 (65... fxg4 $2 66. hxg4 Kf4 67. Bf5 $8 Nxf5 68. Kc5 $3 {[#]} (68. gxf5 $2 Kxf5 $8 $11) 68... Ng7 69. Kd5 $8 Ne8 70. b6 $8 Nf6+ 71. Kc6 $1 $18) (65... Nxb5 $2 66. Bxb5 f4 67. Bc6) 66. Kc7 (66. Kc5 Ne6+ 67. Kc6 Nd8+ 68. Kd7 Nb7 $8) 66... Ne6+ $1 (66... f3 67. b6 Ne6+ 68. Kd7 $1 Nc5+ 69. Kc6 Nb3 70. Ba6 $3 Nd4+ (70... Na5+ 71. Kb5) 71. Kd7 $1 Nb3 72. Kc7 Nc5 73. Bc4 $1 {for Kc6}) 67. Kc8 (67. Kc6 Nd8+ 68. Kd7 Nb7) 67... Nc5 $1 (67... f3 $1) 68. b6 f3 $8 69. Bb5 Kf4 70. Kc7 f2 $1 (70... Ke5 $2 71. Bc4 $1) (70... Ne6+ $2 71. Kd6 Nd8 72. Ke7 Nb7 73. Kf6 f2 74. Kg6 Nd6 75. Bf1 Nb7 76. Kh5 Nd6 77. h4 $18) (70... Kg3 $1 71. Kc6 Nb3 $1 72. Kd5 Na5 $8 $11) 71. Bf1 Kg3 $8 72. b7 ( 72. Kc6 Nb3 $1 (72... Ne6 $1)) 72... Nxb7 $8 73. Kxb7 Kh2 $8 74. Kc6 Kg1 $8 75. Bd3 Kg2 $1 (75... f1=Q $1 76. Bxf1 Kxf1 77. Kd5 Kg2 $8 78. Ke4 Kxh3 $8 79. Kf3 $8 Kh4 80. Kf2 $8 Kxg4 81. Kg2 $8 $11) 76. Kd5 Kxh3 $8 {Black Knight's defensive prowess would have pleased Chigorin greatly.} 1/2-1/2 [Event "EU-chT"] [Site "Oberhausen"] [Date "1961.??.??"] [Round "3"] [White "Hort, V."] [Black "Keres, P."] [Result "0-1"] [ECO "C71"] [PlyCount "106"] [EventDate "1961.??.??"] [EventType "team"] [EventRounds "10"] [EventCountry "GER"] [SourceDate "2000.07.25"] 1. e4 e5 2. Nf3 Nc6 3. Bb5 a6 4. Ba4 d6 5. d4 (5. c3) (5. Bxc6+ bxc6 6. d4) 5... b5 6. Bb3 Nxd4 7. Nxd4 exd4 8. Bd5 (8. c3 dxc3 9. Nxc3 (9. Qd5 Be6 10. Qc6+ Bd7 $11) 9... Nf6 10. e5 $6 dxe5 11. Bxf7+ Ke7 12. Qb3 (12. Qxd8+ Kxd8) 12... c5 $1 13. Bd5 c4 $17 {Sanal,V (2474)-Adhiban,B (2666)/Doha 2016}) (8. Qxd4 $2 c5 9. Qd5 (9. Qc3 c4) 9... Be6 10. Qc6+ Bd7 11. Qd5 c4) (8. a4 Bb7 9. Qxd4 Nf6 10. Nc3 Be7 11. f3 O-O 12. O-O c5 13. Qf2 Bc6 (13... c4 14. Ba2 b4) 14. Be3 Qb8 15. Rfd1 Qb7 16. Nd5 Bxd5 17. Bxd5 Nxd5 18. Rxd5 bxa4 19. c3 Rab8 20. Bc1 f5 21. Rxf5 Rxf5 22. exf5 Qb3 $11 {Naiditsch,A (2557)-Fleck,J (2408)/ Essen 2002}) 8... Rb8 9. Bc6+ (9. Qxd4 Ne7 (9... Bd7 10. Qc3 Nf6 11. O-O Be7 12. a4 bxa4 13. Bc6 O-O 14. Rxa4 d5 $1 $15 {Derreumaux,P-Scheipl,R/Strasbourg 1973}) 10. a4 c5 11. Qc3 Nxd5 12. exd5 {(Mecking,H-Sanchez,L/Bogota 1970)} b4 13. Qg3 Qe7+) 9... Bd7 10. Bxd7+ Qxd7 11. Qxd4 Nf6 12. O-O Be7 13. Nc3 (13. Rd1 Qe6 14. Nc3 O-O {1/2-1/2 Savon,V (2595)-Bronstein,D (2585)/Baku 1972/URS-ch}) ( 13. a4 O-O 14. axb5 axb5 15. Nc3 b4 16. Nd5 Nxd5 17. Qxd5 Rb5 18. Qc4 Rc5 19. Qd3 Bf6 20. Be3 {1/2-1/2 Relange,E (2490)-Anic,D (2455)/FRA 1998}) 13... O-O 14. a4 (14. Bg5 $2 b4 $1 15. Nd1 (15. Nd5 $2 Nxd5 16. Qxd5 Rb5 $19) 15... Rfe8 (15... Rb5 16. Bh4 Qg4 $17) 16. Re1 c5 17. Qd3 Nxe4 18. Bxe7 Rxe7 $17 {Gipslis, A-Keres,P/Parnu 1960}) (14. Bd2 Rfe8 15. Qd3 b4 16. Ne2 $2 (16. Nd5) 16... Qc6 17. f3 d5 $17 {Stoltz,G-Alekhine,A/Bled 1931}) (14. f3) (14. Re1 Rfe8 15. Bg5 $6 b4 $1 16. Nd5 $4 Nxd5 {0-1 Bernstein,O-Alekhine,A/Paris 1933}) (14. a3 a5 15. Re1 Rfe8 16. Qd3 Bf8 17. Bd2 c6 18. f3 Qb7 19. a4 b4 20. Ne2 d5 $15 { Blatny,F-Keres,P/Luhacovice 1969}) (14. Be3 Rfe8 15. f3 Qc6 16. a3 a5 17. Qd3 a4 18. Rfd1 Nd7 19. Nd5 Ne5 20. Qd2 Bf8 21. Bd4 Qb7 22. Qg5 Re6 23. Nf4 Rh6 24. Kh1 Re8 25. Nd3 Rg6 26. Qf5 Rf6 27. Qh3 Rfe6 {Medina Garcia,A-Keres,P/Wijk aan Zee 1969}) (14. Bf4 b4 15. Ne2 Rfe8 16. Rfe1 Qe6 17. Ng3 Nd7 18. Qa7 $4 Nc5 $19 {Benko,P-Barcza,G/Budapest 1952}) 14... Rfe8 {White opening is not a success.} (14... b4 15. Nd5 Nxd5 16. Qxd5 Bf6) 15. Qd3 b4 16. Nd5 a5 17. b3 ( 17. Bf4 Nxd5 18. Qxd5 Bf6 $15 {PK}) (17. Nxe7+ Qxe7 18. Re1 {PK} Qe5 19. Rb1 Ng4 20. Qg3 Qxg3 21. hxg3 f5 $15) (17. f3) 17... Nxd5 18. exd5 Bf6 19. Rb1 c5 ( 19... c6 20. dxc6 Qxc6 21. Be3 d5 22. Rbd1 Rbd8) 20. Bf4 Be5 21. Be3 (21. Bxe5 Rxe5 22. Rfe1 Rbe8 $11 {PK}) 21... Rbc8 $1 {Threatens ...c4.} 22. Qc4 Qf5 23. Qb5 $2 (23. Rbd1 {PK}) 23... Qxc2 24. Qxa5 (24. Rfe1 Ra8) 24... f5 $1 {[#]Black gains a clear advantage.} 25. f3 (25. Rfc1 Qe4) (25. g3 $2 f4 $1 26. gxf4 (26. Bxf4 Bd4 $1) 26... Qg6+ 27. Kh1 Qe4+ 28. f3 (28. Kg1 Bxf4 29. Bxf4 Qxf4) 28... Qxe3 29. fxe5 Qxe5) 25... Bb2 (25... Qd3 {PK} 26. Bf2 Qxd5 27. Qa6) (25... Bxh2+ 26. Kxh2 Rxe3 {PK} 27. Qa6) (25... f4 $1 26. Bf2 Bd4 $1 {[#]} 27. Bxd4 cxd4 {PK } 28. Qa6 d3 29. Rbd1 Re2 30. Kh1 Rxg2 31. Qxc8+ Qxc8 32. Kxg2 Qc2+ 33. Kh1 Qxb3 $19) 26. Qa6 $1 Qxb3 27. Bf2 c4 $1 (27... Qc2 {PK} 28. Qxd6 b3 (28... Bc3 29. Qd7 $1 c4 30. d6) (28... Bd4 $1) 29. Qb6 (29. Rbe1 Bd4) 29... c4 30. d6 Rcd8 31. Bh4) 28. Qb7 $1 (28. Qxd6 $2 c3 29. Rbe1 c2 $19) 28... Rb8 (28... c3 $4 29. Bd4) (28... Qa3 $1 {PK} 29. Rfe1 (29. Rfd1 Qxa4) (29. a5 b3 30. a6 Bf6) 29... Rf8 30. a5 b3 31. a6 Bf6 $19) 29. Qa7 (29. Qc6 $1 Rbc8 30. Qd7 $1 (30. Qxd6 $2 c3 $1 31. Bd4 Qc4) 30... Kh8 31. Rfe1) 29... Ra8 $6 (29... Qc2 $1 30. Rxb2 (30. Qa6 b3 31. a5 Be5) 30... Qxb2 31. Bd4 Rb7 $3 {[#]PK} 32. Qxb7 Qxd4+ 33. Kh1 c3 $19) 30. Qb7 Reb8 (30... Rab8 31. Qa7 (31. Qc6) 31... Qc2 $1) (30... Qa3 ) 31. Qd7 Qc2 $6 (31... Kh8 $1 32. Qxd6 Rd8 33. Qe7 (33. Qe6 c3) 33... Rxd5 34. Rfe1 Rdd8) 32. Qxd6 {Black did not make the most of his pawn chain. His advantage has melted away. But he will pose new problems.} b3 (32... Kh8 33. Qc5 (33. Ba7 Rb7) 33... c3 (33... Rxa4 34. d6) 34. Bd4 (34. d6 $2 Qxa4) 34... Qxa4 35. Bxg7+ $1 (35. Rbe1 $1 Rc8 36. Bxg7+ $1) 35... Kg8 36. Qe3 $1 (36. Qf2 $1) 36... Qe8 37. Be5 Rb7 38. Rfe1 $11) (32... Bc3 33. Qe6+ Kh8 34. d6 Qd3) 33. Qe6+ Kh8 34. d6 $132 Bf6 (34... c3 35. d7 $1 (35. Bd4 {PK}) 35... Qxb1 (35... f4 36. Bd4) 36. Rxb1 c2 37. Qxf5 cxb1=Q+ 38. Qxb1 Be5 39. Bg3 Bxg3 40. hxg3 b2 $11) (34... Ba3 35. d7 (35. Bd4 {PK}) 35... b2 36. Bd4 Qxa4 37. Qf7 (37. Rfe1) 37... Rg8 38. Rfd1 Rad8 39. Bf6 $1 Rdf8 40. Bxg7+ Rxg7 41. Qxf8+ Bxf8 42. d8=Q Rg8 43. Qd2 $8 Qa7+ 44. Kf1 (44. Kh1 Bg7 45. Rxb2 c3 46. Ra2 cxd2 47. Rxa7 Re8) 44... Qc7 45. Qxb2+ Bg7 46. Qb6 Qxh2 $11) 35. Rfc1 Qxc1+ $3 {[#]At that moment, Hort was getting up. But, shattered by his opponent's blow, he wanted to sit down again. The effect of the surprise threw him off balance and he fell from his chair. Since then, this move has become legendary: how to make your opponent fall down.} (35... Qd2 36. Be1 Qd4+ 37. Bf2 Qd2 $11) 36. Rxc1 b2 37. Rb1 c3 38. Qe2 {White is in a very dangerous situation, which is probably only tenable on analysis.} (38. Qxf5 Rxa4 $8 {PK} 39. Be1 $8 (39. d7 $2 Ra1 40. Be1 Rxb1 41. d8=Q+ Rxd8 42. Qxb1 Rc8 $19) 39... Ra1 40. Bxc3 $8 Bxc3 41. Kf2 Rd8 42. f4 Rxb1 43. Qxb1 Rxd6 44. h4 $1 (44. f5 $2 Ra6 45. Qe4 h6 46. Ke2 Rb6 $1 47. Qb1 Rb4 $19) 44... h6 45. h5 $1 (45. Qe4 $2 Rd1 $1) 45... Re6 (45... Ra6 46. Qe4 $11) 46. Qf5 Rf6 47. Qb5 Rxf4+ 48. Ke3 Rf8 49. Ke4 {seems to fit}) (38. Qc4 {(the best ?)} Rb4 $1 (38... Rc8 39. Bc5 $8 h6) 39. Qxb4 (39. Qc5 Rbxa4 40. d7 $8 Ra1 41. Qc8+ Bd8 42. Be1 h6 $11) 39... c2 $8 40. Rf1 c1=Q $8 41. d7 h6 42. Qb7 $1 Kh7 43. Qxa8 Qxf1+ 44. Kxf1 b1=Q+ 45. Be1 $8 Qd3+ $8 46. Kf2 $8 Qd4+ 47. Ke2 $11) 38... Rxa4 39. d7 h6 (39... Rg8 $1 40. Be1 $1 Ra1 {PK} 41. Qc2 Rd8 {(forces White to perform a a new defensive exploit)} 42. g4 $3 {[#]} ({and not the obvious} 42. Qxf5 $2 Rxb1 43. Qxb1 Rxd7 44. g4 {(Kf2 ...Rc7!-+)} h6 $1 {(...Rc7 Bxc3!)} 45. g5 hxg5 46. Qg6 Rd8 $8 $19) 42... fxg4 (42... Rxd7 43. g5 Rxb1 44. Qxb1 Be5 45. Qxf5 Rd8 46. Bxc3 Bxc3 47. Qb1 Ra8 48. Kf2 Ra1 49. Qe4) 43. fxg4 Rxd7 (43... h6 44. g5 hxg5 45. Qg6) 44. g5 Rxb1 (44... Re7 45. Qd1 $1) 45. Qxb1 Be5 46. Kf2 {(the g5 pawn prevents the coordination of the black forces)} Rc7 (46... Rd8 47. Ke2 Rc8 48. Bxc3 Bxc3) 47. Qf5 Kg8 48. Ke2 $1 (48. Qxe5 $2 Rf7+ $8) 48... Rf7 (48... c2 $2 49. Bb4 $1) 49. Qb1 Rc7 (49... g6 50. Kd3) 50. Qf5 $11) (39... Raa8 $2 40. Be1) 40. Qe8+ Kh7 41. d8=Q $2 {A bad sealed move.} (41. Qxb8 $1 c2 $8 ( 41... Ra1 $2 42. Re1 $3 {(Rf1= PK ...c2 Qxb2)} c2 43. d8=Q $1 Bxd8 44. Qxb2 $8 $18) 42. Qxb2 Bxb2 43. Rf1 Ra8 $1 44. Bb6 $1 Ra1 45. d8=Q Rxf1+ 46. Kxf1 c1=Q+ 47. Kf2 Bc3 {PK} 48. g3 Bf6 49. Qd6 $8 Qh1 50. Ke2 (50. h4 Qh2+ 51. Kf1 Bxh4) 50... Qxh2+ 51. Bf2 Qh5 $15) 41... Rxd8 $1 (41... c2 $6 42. Qg8+ Kg6 43. Qge8+ Kh7 $11) (41... Bxd8 $4 42. Qxa4) 42. Qxa4 Rd2 $8 {[#]} 43. Rxb2 $6 ({Last chance was} 43. Qb5 c2 44. Qf1 $8 (44. Qxf5+ $2 g6 45. Qxc2 Rxc2 46. Be3 Bd4) 44... Rd5 $3 {[#](to protect f5 when the Queen is on b1 ; this very difficult move, indicated by Keres, seems to be the only win)} (44... cxb1=Q $2 45. Qxb1 Rd8 46. g4 Ra8 47. Kg2 Kh8 48. Qxf5 $11) (44... Rd8 $2 45. Be3 $8 cxb1=Q 46. Qxb1 Ra8 47. Kf2 Kg8 48. Qxf5 $8 $11) 45. h3 (45. Be3 cxb1=Q 46. Qxb1 Ra5 $8 47. Kf2 Kg8 $8 48. Qc2 Ra1 $8 49. Qc8+ Kf7 $8 $19 {PK}) (45. g3 cxb1=Q $2 {(... Ra5!!)} 46. Qxb1 $11 g6 47. Kg2 Bg7 {PK} 48. Be1 Rd7 49. g4 $1 fxg4 50. f4 $3 {[#]} Ra7 51. f5 $1 Bf6 {(...gxf Qxf5+=)} 52. Qd3 $1 g5 53. Qb3 $14) (45. g4 Ra5 $8 46. Rxb2 Bxb2 47. Be3 Ra1 48. Qxa1 Bxa1 49. Bc1 fxg4 50. fxg4 Bf6 $1 {PK} 51. Kf2 Bg5 $19) (45. Re1 Bc3 $1 {PK ; even stronger ...Ra5!}) 45... Ra5 46. Rxb2 Bxb2 47. Be3 Ra1 48. Qxa1 Bxa1 49. Bc1 Bd4+ 50. Kf1 f4 51. Bxf4 Bb2 $19) 43... cxb2 44. Qb3 Rd8 45. Qc2 (45. g4 Ra8 $1 $19) 45... Rb8 $1 (45... Ra8 $1) 46. Qb1 (46. Qxf5+ g6 $8 (46... Kh8 $2 47. Bb6 $3 {[#](Db1? ...Ta8 PK)} Be5 $3 { (...Rxb6 Qc8+ = or ...Bd4+ Bxd4)} 48. Qd3 $3 Bc7 49. Bxc7 b1=Q+ 50. Qxb1 Rxb1+ 51. Kf2 $17) 47. Qb1 Ra8 $1 $19) 46... g6 $1 47. g4 Ra8 $1 48. Kg2 Ra1 $8 49. Qc2 b1=Q 50. Qc7+ Bg7 $8 51. Bd4 Qf1+ 52. Kg3 f4+ $1 53. Kxf4 Qc1+ $8 0-1 [Event "The Hague"] [Site "The Hague"] [Date "1921.??.??"] [Round "5"] [White "Euwe, M."] [Black "Rubinstein, A."] [Result "0-1"] [ECO "B29"] [PlyCount "66"] [EventDate "1921.??.??"] [EventType "tourn"] [EventRounds "9"] [EventCountry "NED"] [SourceDate "2000.07.25"] 1. e4 c5 2. Nf3 Nf6 3. e5 Nd5 4. d4 (4. Nc3 Nxc3 5. dxc3) 4... cxd4 5. Qxd4 e6 6. c4 {Nowadays, we prefer to place the Bishop on this square.} (6. Bc4 Nc6 7. Qe4 d6 (7... f5 8. Qe2 $1 Nde7 9. O-O Ng6 {(Khalifman,A-Karasev,V/USSR 36/(204) 1983)} (9... Qc7 10. Re1 Ng6 11. h4 Rg8 12. Bb5 {Caruana,F (2523)-Shytaj,L (2451)/Porto Mannu 2007}) 10. Re1 Be7 11. Nc3) 8. exd6 (8. O-O Nb6 9. Bb5 Bd7 10. exd6 Bxd6 11. Nc3 a6 12. Be2 f5 13. Qd3 Qc7 14. Be3 Ne5 15. Nxe5 Bxe5 16. f4 Bf6 {Leko,P (2738)-Naiditsch,A (2654)/Dortmund 2007}) 8... Nf6 9. Qe2 Bxd6 10. O-O (10. Bg5 h6 11. Bh4 Qa5+ 12. Nbd2 g5 13. Bg3 Bxg3 14. hxg3 {(Matulovic, M-Sahovic,D/Jugoslavija (ch) 21/273 1976)} Bd7) 10... O-O 11. Nc3 (11. Bg5 Qa5 12. Bxf6 gxf6 13. Nc3 Ne5 14. Rad1 Nxc4 15. Qxc4 Qb4 16. Qe2 {Jansa,V-Regan,K/ Budapest 26/342 1978}) 11... a6 12. Bg5 h6 13. Bxf6 Qxf6 14. Ne4 Qe7 15. Nxd6 Qxd6 16. Rad1 Qc7 17. Rfe1 Bd7 18. Qe4 Rae8 19. c3 e5 {(Balashov,Y-Pribyl,J/ Moscow 23/333 1977)} 20. Bd5 Kh8 21. Nh4 Be6 22. Nf5 $16) (6. c3 Nc6 7. Qe4 d6 8. Nbd2 dxe5 9. Nxe5 Bd6 10. Bb5 O-O 11. Nxc6 bxc6 12. Bxc6 Rb8 {Schmidt, W-Kirov,N/Lublin 12/326 1971}) (6. g3 Nc6 7. Qe4 d6 8. Bg2 Qc7 9. exd6 Bxd6 10. O-O f5 11. Qe2 O-O 12. c4 Nf6 13. Nc3 a6 {Kamsky,G (2740)-Ibarra Jerez,J (2538) /Caleta 2013}) 6... Nc6 7. Qd1 (7. Qe4 f5 8. Qe2 (8. exf6 Nxf6 9. Qc2 Bc5) 8... Bb4+ 9. Bd2 Nf4 10. Qe3 Bxd2+ 11. Nbxd2 Ng6 12. c5 Qa5 13. a3 b6 14. Rc1 bxc5 (14... f4) 15. Rxc5 f4 16. Qc3 Qxc3 17. bxc3 O-O 18. Bd3 $14 {Sokolov,A (2552)-Landenbergue,C (2410)/chT-FRA GpA 2009}) 7... Nde7 $1 {[#]Threatens ...Nxe5.} 8. Bd2 (8. Nc3 Ng6) 8... Ng6 9. Qe2 (9. Bc3 Qc7 10. Qe2 {idem}) 9... Qc7 10. Bc3 b6 11. h4 (11. g3 Bb7 12. Bg2 Ncxe5) 11... d6 $1 {Give a pawn to complete development.} 12. exd6 Bxd6 13. Nbd2 $6 (13. Bxg7 Rg8 (13... Nf4 14. Qc2 Nb4 15. Qd2 Rg8 16. Bc3) 14. Bh6 (14. Bc3 Nf4 15. Qc2 Bb7 $1) 14... Bb7 15. Nc3 O-O-O (15... Nf4 $2 16. Bxf4 Bxf4 17. Nd5) 16. O-O-O Nf4 17. Bxf4 Bxf4+ 18. Kb1 Ne5 $44) 13... Nf4 14. Qe3 $6 (14. Qd1) (14. Qe4) 14... Bc5 15. Qe4 f5 16. Qc2 O-O (16... Bb7 17. Rh2 O-O 18. g3 Nb4 19. Bxb4 Bxb4 20. O-O-O) 17. g3 Ng6 18. h5 (18. Bg2) 18... Nge5 19. Nxe5 Nxe5 $17 20. b4 $2 (20. Bg2 Bb7 $1 ( 20... Bxf2+ $6 21. Kxf2 Ng4+ 22. Ke2 Bb7 23. Bxb7 Qxb7 24. Rhg1) 21. Bxb7 Qxb7 22. Rf1 Ng4 23. b4 Bd6 24. O-O-O Qe7 $17) (20. Be2 Bb7 21. Rh2 Rad8 22. O-O-O ( 22. h6 g6 23. f4 Nc6 $17) 22... Ng4 23. Bxg4 fxg4 24. Nb3 (24. h6 g6 25. Nf1 e5 $17) 24... Rxd1+ $1 (24... Bf3 25. Re1) 25. Qxd1 (25. Kxd1 Be7) 25... Bxf2 26. Qxg4 Rf5 $1 27. Nd2 (27. Qe2 Bxg3 28. Qxe6+ Qf7 29. Re2 Qxe6 30. Rxe6 Kf7 31. Nd4 Rxh5) 27... Qxg3 28. Rh4 $1 Qxg4 29. Rxg4 e5 30. h6 g6 31. Ne4 Be3+ 32. Bd2 Bd4 $17) 20... Bxf2+ $3 {[#]Five years later, Alekhine will sacrifice a Knight on the same square against... Rubinstein, who also knows what music is.} ( 20... Be7 21. h6 (21. Bg2 Bb7 22. Bxb7 Qxb7 23. O-O Bf6 24. Rae1 Nf3+ 25. Nxf3 Qxf3) 21... g6 22. Bg2 Bb7 23. Bxb7 Qxb7 24. O-O Nf7 (24... Bf6 25. Rae1 Nf3+ $2 26. Nxf3 Qxf3 27. Bxf6 Rxf6 28. Qb2 Raf8 29. Rxe6) (24... Nf3+ 25. Nxf3 Qxf3 26. Rae1) 25. Qb2) ({Good, but much weaker, is} 20... Bb7 $1 21. Rg1 Bd6 22. h6 g6) 21. Kxf2 Ng4+ 22. Ke2 $8 Qxg3 $2 {However, Alekhine does a better job of the "follow-up" of the sacrifice. This unfortunate capture results in... one less open line (the "f" file) and one less active piece (the Tf8) !} (22... a5 {(interesting but less clear)} 23. Qb2 (23. bxa5 $2 Bb7 24. Rh3 Qc5 $19) 23... f4 $1 24. bxa5 (24. Bg2 Bb7 25. Bxb7 Qxb7 26. Rag1 f3+ 27. Kd1 f2) 24... bxa5 25. Bh3 (25. gxf4 Qxf4 26. Qb6 $1 e5 27. Bh3 Rb8 $1 {(Qxb8 . ..Qe3+! & ...Qxc3)} 28. Qc5 Rd8 29. Bg2 Rb7 $17) 25... e5 26. Raf1 Rb8 27. Bxa5 $1 f3+ 28. Ke1 $8 (28. Rxf3 $2 Rxf3 $1 29. Bxc7 Re3+ $8) 28... Qa7 $1 29. Qc3 e4 $17) ({The good continuation of the brilliant sacrifice was} 22... Bb7 $3 23. Rh3 f4 $3 {[#](forces the column opening)} (23... Rad8 $1 24. Ke1 {(Re1?! hoping for Kd1-c1 but ...Be4! then ...Bd3+ & ...Nf2+)} f4 $3 {idem}) 24. Ke1 (24. gxf4 Qxf4) 24... Rad8 $3 {(threatens ...Ne3)} (24... Ne3 $2 25. Qd3 $8 Rad8 26. Qe2 $8 Nc2+ 27. Kd1 $8 Nxa1 28. gxf4) 25. Bd3 $1 {(a diagonal was also opened, hence this dangerous counter-attack)} Rf5 $3 {[#](to hell with avarice)} (25... h6 $1 {(also good)} 26. Bh7+ {(Fe2 ...f3)} Kh8 27. Qg6 Ne5 $1) (25... Ne3 $4 26. Bxh7+ Kh8 27. h6 $3 Nxc2+ 28. Bxc2 $18) 26. Bxf5 (26. Nb3 f3 27. Kd2 Nf2 28. Nd4 Rf6 $19) (26. gxf4 Qxf4 27. Kd1 Ne3+ 28. Rxe3 Qxe3 29. Bxf5 Qg1+ 30. Ke2 Qg2+ 31. Ke1 exf5 {(threatens ...f4-f3)} 32. Qxf5 Qg3+ $8) 26... exf5 { (principle of transformation of advantages: the file is again closed, but an important White defender has been eliminated; Black has one less Rook but several Rook less but several threats: ...Re8+, ...Qe7+, ...fxg3)} 27. gxf4 Qxf4 $8 {(obviously, castle long, if it were legal, would do a lot of good business...)} 28. Qa4 {(avoiding at least ...Ne3+ on Kd1)} (28. Qb3 Nf2 29. c5+ Bd5) 28... Nf2 $3 {[#](no escape in d1 and Rh3 is dominated !)} ({less strong} 28... Ne3 29. Qb3 Ng2+ 30. Kd1 Qg4+) 29. Qb5 Nxh3 30. Kd1 Be4 $19) (22... f4 23. Qe4 (23. Bg2 Ne3 24. Qe4 Nxg2 25. Be5) (23. Re1) 23... f3+ $1 (23... Bb7 $6 24. Qxe6+ Rf7 25. Qxg4 Bxh1 26. gxf4) 24. Nxf3 $8 Bb7 $8 25. Qxe6+ Qf7 26. Qxf7+ Rxf7 $44) (22... Ba6 23. Rg1 $1 (23. Bg2 $2 Rad8 $3 $19) (23. Re1 $6 Bxc4+ 24. Nxc4 Qxc4+ 25. Kd2 Qd5+ $8 26. Bd3 Rad8 $1 {(rather than ...Rfd8 Rh4! for Rxg4)} 27. Rhf1 Rf7 $1) 23... Rad8 24. Re1 (24. Ke1 Ne3 25. Qb3) 24... Bxc4+ 25. Kd1 Bxf1 26. Rgxf1 Qxg3 27. Kc1 Ne3 28. Qb3 Nxf1 29. Nxf1 Qg5+ 30. Nd2 $11) 23. Bd4 {After the previous mistake, White now has a good play. But it is not the most accurate.} (23. Qd3 $1 Qf2+ 24. Kd1 Bb7 25. Rh3 $8 e5 26. Qe2 Qf4 27. Kc2 Rad8 28. Re1 e4 $44) (23. Rh3 $1 Qf2+ 24. Kd1 Rd8 (24... Ne3+ 25. Rxe3 Qxe3 26. Qd3) 25. Kc1 Ne3 26. Rxe3 Qxe3 27. Bg2 Bd7 $1 28. Kb2 ( 28. Bxa8 $2 Ba4 $1) 28... Rac8 $11) 23... Bb7 24. Rh3 $8 Qd6 (24... Qf4 25. Qc3 Rad8 26. Be3 $8 (26. Bg1 $2 Rxd2+ $1 27. Qxd2 Qe5+) 26... Nxe3 27. Qxe3 Qg4+ 28. Kf2 f4 29. Qc3 e5 30. c5 $1 e4 31. Nxe4 $3 {[#]} Bxe4 32. Bc4+ Kh8 33. Rg1 Rd2+ $1 (33... Qd7 34. h6 Qd2+ 35. Be2 $11) 34. Qxd2 Qxh3 35. Qd4 $8 Qh2+ 36. Kf1 Qh3+ 37. Kf2 (37. Ke1 Bg2 $1) 37... Qh4+ 38. Kf1 $8 $11) 25. Qc3 ({Also} 25. Bc3 Rfd8 (25... f4 26. Rd3) 26. Qd3 Qf4 27. Qg3 $8 Rxd2+ $1 28. Bxd2 Bf3+ 29. Qxf3 $8 (29. Ke1 $2 Qe4+) 29... Qe5+ $8 30. Kd3 Rd8+ $8 31. Kc2 $8 Qxa1 $8 32. Bc3 Qxa2+ $8 33. Bb2 $8 Rd2+ $1 34. Kxd2 $8 Qxb2+ 35. Ke1 Qxb4+ 36. Kd1 Qb1+ 37. Kd2 $11) (25. Qd3 $6 e5 26. Bg1 Qh6 27. Qc3 (27. c5 e4 28. Qc3 f4) 27... e4 28. Kd1 f4 29. Kc2 e3 30. Nf3 a5 $1 $17) 25... e5 (25... Rad8 26. Bg1 f4 27. h6 $1 gxh6 (27... Nxh6 28. c5) 28. Re1 (28. c5 f3+ 29. Kd1 $8 Qf4) 28... Rf5 29. Rd3 Qxd3+ 30. Qxd3 f3+ 31. Qxf3 Rxd2+ 32. Kxd2 Rxf3 33. c5 $15) 26. Bg1 f4 (26... Rad8 27. Ke1) 27. c5 $1 Qh6 (27... Qe6 28. Ke1 Bd5 29. h6 Nxh6 30. Bc4) 28. Ke1 (28. Kd1 Rad8 (28... e4) 29. Rd3 Qxh5) 28... e4 29. Rh4 $2 {The real mistake. The black phalanx is impressive, but the additional figure can act.} (29. Nc4 $1 e3 (29... f3 30. Be3) 30. Nd6 f3 (30... Bc6 31. b5) 31. Nxb7 Kh8 (31... f2+ 32. Bxf2 exf2+ 33. Kd1 Rfe8 34. Kc2) 32. Nd6 bxc5 33. bxc5 f2+ 34. Bxf2 Qf4 $1 35. Be2 Qxf2+ 36. Kd1 Qg2 $1 37. Rh4 Rf1+ 38. Bxf1 Qxf1+ 39. Qe1 (39. Kc2 Qf2+) 39... Qd3+ 40. Kc1 Rb8 41. Rxg4 Qa3+ $8 42. Kd1 $8 Qd3+ 43. Kc1 $11) (29. Bd4 e3 30. Nc4 Nf2 $6 (30... bxc5 $1 31. bxc5 Qg5 32. Nd6 Bc6) 31. Nxe3 $8 Nxh3 (31... fxe3 $2 32. Rg3) (31... bxc5 32. bxc5) 32. Bc4+ Kh8 33. Ng4 $8 $16) 29... Qg5 $1 $19 30. Qh3 (30. Rxg4 Qxg4 31. Bd4 e3 ) (30. Rh3 e3 31. c6 (31. Nf3 Bxf3 32. Rxf3 Ne5) 31... Bxc6 32. Qxc6 exd2+ 33. Kxd2 Rad8+) 30... Ne3 $1 (30... Ne5 $1 31. Bd4 e3) 31. Bxe3 (31. Bf2 Rad8 32. Bc4+ Nxc4 33. Nxc4 e3 $19) 31... fxe3 32. Bc4+ (32. Nb3 Rxf1+ (32... Qf6) 33. Kxf1 Ba6+) (32. Nxe4 Rxf1+ 33. Kxf1 Ba6+ $8) 32... Kh8 33. Nf1 Qf6 0-1 [Event "2#"] [Site "?"] [Date "1998.??.??"] [Round "?"] [White "Kopaiev, V."] [Black "4858.42"] [Result "1-0"] [SetUp "1"] [FEN "1b1RKN2/4BBP1/4pp1q/3NkP2/1R4Q1/3n1P2/1n1Pr3/4r3 w - - 0 1"] [PlyCount "0"] [EventDate "1998.??.??"] [SourceDate "2000.07.25"] 1-0 [Event "2#"] [Site "?"] [Date "2015.??.??"] [Round "?"] [White "Kovacevic, M."] [Black "1184.42"] [Result "1-0"] [SetUp "1"] [FEN "B2N2b1/2n5/2R5/1p1k1p2/8/PK3Pb1/1BPP4/Q7 w - - 0 1"] [PlyCount "0"] [EventDate "2015.??.??"] [SourceDate "2000.07.25"] 1-0 [Event "2#"] [Site "?"] [Date "1954.??.??"] [Round "?"] [White "Musante, H."] [Black "4528.25"] [Result "1-0"] [SetUp "1"] [FEN "2BQ4/Bp1N1p2/r2n3K/1P1k1ppn/PqR3N1/1p6/4R3/8 w - - 0 1"] [PlyCount "0"] [EventDate "1954.??.??"] [SourceDate "2000.07.25"] 1-0 [Event "2#"] [Site "?"] [Date "1960.??.??"] [Round "?"] [White "Sammelius, C."] [Black "1558.22"] [Result "1-0"] [SetUp "1"] [FEN "4r3/3p3b/B7/nQP5/1N1k1P2/R1N5/2p1n2K/2B1R3 w - - 0 1"] [PlyCount "0"] [EventDate "1960.??.??"] [SourceDate "2000.07.25"] 1-0 [Event "2#"] [Site "?"] [Date "2012.??.??"] [Round "?"] [White "Gavrilovski, Z."] [Black "4555.13"] [Result "1-0"] [SetUp "1"] [FEN "2K1bN2/3p1Q2/1p1N1Rp1/2k5/1n1rB3/P7/5R2/2q3B1 w - - 0 1"] [PlyCount "0"] [EventDate "2012.??.??"] [SourceDate "2000.07.25"] 1-0 [Event "2#"] [Site "?"] [Date "1891.??.??"] [Round "?"] [White "Te Kolsté, JW."] [Black "1175.44"] [Result "1-0"] [SetUp "1"] [FEN "4Rb2/Q6P/3p1k2/p4N1P/PN2p2P/2Kp4/bB6/5n2 w - - 0 1"] [PlyCount "0"] [EventDate "1891.??.??"] [SourceDate "2000.07.25"] 1-0 [Event "2#"] [Site "?"] [Date "2011.??.??"] [Round "?"] [White "Dikusarov, A."] [Black "1441.03"] [Result "1-0"] [SetUp "1"] [FEN "8/8/3B4/2R1p3/2N5/3pKQpb/8/1r2k3 w - - 0 1"] [PlyCount "0"] [EventDate "2011.??.??"] [SourceDate "2000.07.25"] 1-0 [Event "2#"] [Site "?"] [Date "1963.??.??"] [Round "?"] [White "Bachl, E."] [Black "4458.03"] [Result "1-0"] [SetUp "1"] [FEN "4K2n/pB1R4/r1q5/4p3/2N1kbQ1/6p1/8/4NnB1 w - - 0 1"] [PlyCount "0"] [EventDate "1963.??.??"] [SourceDate "2000.07.25"] 1-0 [Event "2#"] [Site "?"] [Date "1958.??.??"] [Round "?"] [White "Velicki, M."] [Black "1775.12"] [Result "1-0"] [SetUp "1"] [FEN "3B4/2b5/2K1p3/4k1Nn/2R4N/5rp1/4Pr2/1b3Q2 w - - 0 1"] [PlyCount "0"] [EventDate "1958.??.??"] [SourceDate "2000.07.25"] 1-0 [Event "2#"] [Site "?"] [Date "1964.??.??"] [Round "?"] [White "Kacheev, NP."] [Black "1721.11"] [Result "1-0"] [SetUp "1"] [FEN "6Q1/8/5P2/4rk2/4Nr1p/2B1R2K/8/1B6 w - - 0 1"] [PlyCount "0"] [EventDate "1964.??.??"] [SourceDate "2000.07.25"] 1-0 [Event "2#"] [Site "?"] [Date "2015.??.??"] [Round "?"] [White "Murashov, P."] [Black "1885.51"] [Result "1-0"] [SetUp "1"] [FEN "4R3/1np2N2/K7/2PR2Q1/2kP3b/Pr5r/BPN1P3/6Bb w - - 0 1"] [PlyCount "0"] [EventDate "2015.??.??"] [SourceDate "2000.07.25"] 1-0 [Event "3#"] [Site "?"] [Date "1959.??.??"] [Round "?"] [White "Eaton, VL."] [Black "3755.25"] [Result "1-0"] [SetUp "1"] [FEN "3N3B/7p/3RB1pP/3N4/3Pk3/1p1p2K1/1rbp4/1qr1n3 w - - 0 1"] [PlyCount "0"] [EventDate "1959.??.??"] [SourceDate "2000.07.25"] 1-0 [Event "3#"] [Site "?"] [Date "1959.??.??"] [Round "?"] [White "Guilbot, F."] [Black "0102.30"] [Result "1-0"] [SetUp "1"] [FEN "8/8/5N2/8/3PPk1P/5N2/4K2R/8 w - - 0 1"] [PlyCount "0"] [EventDate "1959.??.??"] [SourceDate "2000.07.25"] {Twin (a).} 1-0 [Event "3#"] [Site "?"] [Date "1959.??.??"] [Round "?"] [White "Guilbot, F."] [Black "0102.30"] [Result "1-0"] [SetUp "1"] [FEN "8/8/8/5N2/8/3PPk1P/5N2/4K2R w K - 0 1"] [PlyCount "0"] [EventDate "1959.??.??"] [SourceDate "2000.07.25"] {Twin (b).} 1-0 [Event "3#"] [Site "?"] [Date "1959.??.??"] [Round "?"] [White "Marceil, A."] [Black "0404.03"] [Result "1-0"] [SetUp "1"] [FEN "8/8/8/8/2R5/2p5/3p1K1p/rn1N3k w - - 0 1"] [PlyCount "0"] [EventDate "1959.??.??"] [SourceDate "2000.07.25"] 1-0 [Event "4#"] [Site "?"] [Date "1953.??.??"] [Round "?"] [White "Kraemer, A."] [Black "0787.26"] [Result "1-0"] [SetUp "1"] [FEN "R5nr/3Np2p/7p/2B5/1P4p1/3B1kP1/nb1pp2K/4rb2 w - - 0 1"] [PlyCount "0"] [EventDate "1953.??.??"] [SourceDate "2000.07.25"] 1-0 [Event "4#"] [Site "?"] [Date "1930.??.??"] [Round "?"] [White "Fraenkel, F."] [Black "1761.18"] [Result "1-0"] [SetUp "1"] [FEN "8/Kp2N3/1p2p1Rp/bpr1k1pp/1r2p3/4P3/8/1b1Q4 w - - 0 1"] [PlyCount "0"] [EventDate "1930.??.??"] [SourceDate "2000.07.25"] {Version AV : PNg5 en sus pour éviter une démolition.} 1-0 [Event "8#"] [Site "?"] [Date "2014.??.??"] [Round "?"] [White "Fica, A & Labai Z"] [Black "3758.56"] [Result "1-0"] [SetUp "1"] [FEN "qrB5/1p1N1KR1/nB1N4/1P1kPp2/2pp3n/r5p1/b1PPP1p1/8 w - - 0 1"] [PlyCount "0"] [EventDate "2014.??.??"] [SourceDate "2000.07.25"] 1-0 [Event "h#2"] [Site "?"] [Date "1960.??.??"] [Round "?"] [White "Oudot, J."] [Black "3161.62"] [Result "1-0"] [SetUp "1"] [FEN "b7/7P/6p1/6qP/6Pb/3p1kNP/3P3P/4K2R b K - 0 1"] [PlyCount "0"] [EventDate "1960.??.??"] [SourceDate "2000.07.25"] 1-0 [Event "h#2 2 sol"] [Site "?"] [Date "2013.??.??"] [Round "?"] [White "Janevski, Z."] [Black "0435.12"] [Result "1-0"] [SetUp "1"] [FEN "8/4K3/2P5/2nNNpp1/4kbR1/3r4/8/8 b - - 0 1"] [PlyCount "0"] [EventDate "2013.??.??"] [SourceDate "2000.07.25"] 1-0 [Event "h#3 b) after key move"] [Site "?"] [Date "1961.??.??"] [Round "?"] [White "Savalle, A."] [Black "0020.11"] [Result "1-0"] [SetUp "1"] [FEN "8/8/8/5KB1/8/3k4/1P1p4/3B4 b - - 0 1"] [PlyCount "0"] [EventDate "1961.??.??"] [SourceDate "2000.07.25"] 1-0 [Event "h3 b) Pf5 on f4"] [Site "?"] [Date "1961.??.??"] [Round "?"] [White "Savalle, A."] [Black "0430.23"] [Result "1-0"] [SetUp "1"] [FEN "8/8/4p3/K2p1p2/4k1PR/2r5/5P2/4b3 b - - 0 1"] [PlyCount "0"] [EventDate "1961.??.??"] [SourceDate "2000.07.25"] 1-0 [Event "s#7"] [Site "?"] [Date "2013.??.??"] [Round "?"] [White "Predrag, N."] [Black "0211.12"] [Result "0-1"] [SetUp "1"] [FEN "8/8/3N4/8/2p3R1/3k1p2/2R2P2/B1K5 w - - 0 1"] [PlyCount "14"] [EventDate "2013.??.??"] [SourceDate "2000.07.25"] 1. Bh8 $1 (1. Re4 $2 c3 2. Re5 (2. Rd2+ cxd2+ 3. Kd1 {stalemate}) 2... Kd4 3. Kd1 Kxe5 $1) 1... c3 2. Rg7 $1 {Ambush.} Kd4 3. Rg5+ Kd3 4. Re5 $1 { Ambush-bis.} Kd4 5. Kd1 Kd3 6. Rd2+ $1 cxd2 7. Re2 fxe2# $1 0-1 [Event "s#11"] [Site "?"] [Date "2013.??.??"] [Round "?"] [White "Filipovic, M."] [Black "0021.22"] [Result "0-1"] [SetUp "1"] [FEN "8/8/1P6/7p/3P4/6Np/7k/4BK1B w - - 0 1"] [PlyCount "22"] [EventDate "2013.??.??"] [SourceDate "2000.07.25"] 1. Ba8 $1 h4 2. Ne4 Kh1 3. Nc3+ $1 {In the reserve.} Kh2 4. b7 Kh1 5. b8=R+ $1 Kh2 6. Rb7 $1 {Ambush.} Kh1 7. Rf7+ $1 Kh2 8. Rf3 $1 {Ambush-bis.} Kh1 9. Rg3+ Kh2 10. Ne2 {The reserve is used as a blocker.} hxg3 11. Bg2 hxg2# $1 0-1