Some technical problems for this second course of October.
They did not prevent the Master from giving his course and the best proof is the report below
---
Master's words
---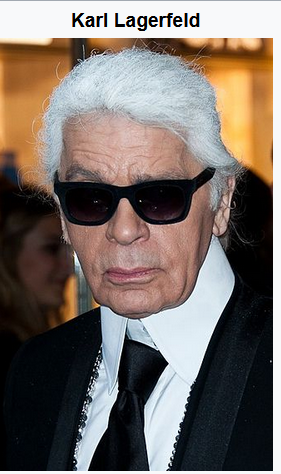 Travelling friends have told me that on Greek islands (Santorini, Mykonos...) tourists gather to watch the sunset, and finally applaud! In my life, I've never seen anyone applaud anything other than a performance, a work, a piece of art. But then, do they applaud the work of God? I would be surprised if there were no atheists in those crowds. So what is it? A mystery.
"I have travelled all over the world for 20 years, and never met a chess player who agreed to accompany me to visit an art gallery" (A. Karpov). Music, painting, chess are arts, maybe even haute couture... Two pleasant quotes from K. Lagerfeld:
"I want to be nice but I don't want it to show
"My business has always been to work harder than others to show them how useless they are.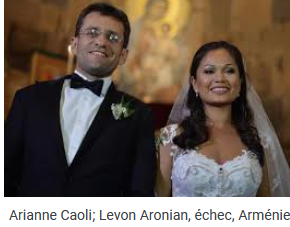 A remark: KL says he is in favour of "the 48-hour week". It all depends on what you are doing. I used to be hesitant on this point. Since I've been in the renaissance (fools say "retired") I'm for the 56-hour week, which I apply to myself.
Two players can be considered "players of the year": our Maxime (to whom we wish a happy birthday) and Levon Aronian, to whom we offer our best wishes on the occasion of his wedding three weeks ago. Here are a few quotes from the latter to help us understand him better. Some of what he said is at odds with the slouching German-Pratin politics that has since infected the state milieu. They are, however, quite nuanced. Needless to say, we are delighted with them. Here they are in the language in which I found them.
"Women cannot play chess. Women are generally much too emotional for chess. If they want to play really well they have to change their character and suppress their natural instincts. They have to take on male qualities. After all chess is a rough and hard game. As a chess player one has to be able to control one's feelings, one has to be as cold as a machine. We men do not let ourselves be seduced by our emotions and feelings. But there is a paradox : the best chess players are the most emotional ones. One must be very passionate and romantic if one wants to create a masterpiece that is to last for centuries".
"Many people believe that chess and mathematics are closely connected. But we chess players are not necessarily good at maths. Chess becomes a logical game when you approach the endgame. In the middlegame it is a game of intuition, of creativity and passion. I sometime love logical chess, the geometry of certain games. But I am not a logically structured chess player. As I said I am a romantic. I love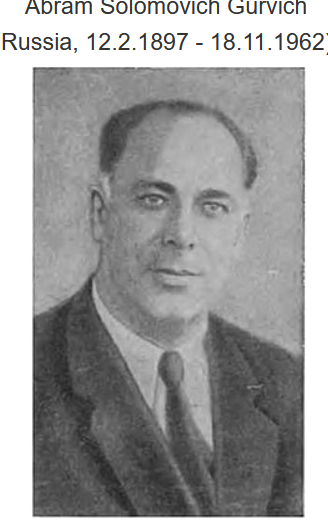 literature, art and music".
"A gentleman at the board can suddenly turn into a barbarian. Like Anand. He is a metamorphic player. In a flash he can change into a completely different person, from an almost dogmatic player into a beast".
All Our first diagram is an example of conjugated squares, where a simple reasoning gives us very quickly the complex of boxes. The second is a nod to Grigoriev... and Spassky. Finally a fight of two Rooks against Queen where one is even more at ease... with only one Rook.
The Labyrinth: a study by a great Romanian composer, considered nightmarish 70 years ago, which nowadays seems more accessible. Is it correct? A variant worries us on the 4th move. Notice to the great analysts... or better equipped!
Two topical endgames (the last "world cup") sometimes leading to... inhuman, but fortunately containing many clear lessons, as well as artistic elements. Both with the same material, rook and pawn against bishop and pawn, without a passed pawn. In one is a study including a 12 move manoeuvre to transmit the line. Purists will say 11.5 since, by definition, one more white move is played. There are not many examples (the study I published last year with N+2P/R has "only" 8... or more exactly 7.5). I remember such a feat in the rook ending against 3 linked pawns. http://www.france-echecs.com/article.php?art=20131108214634298 see 07/12/2013.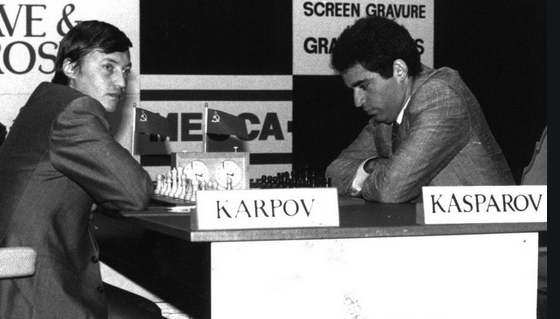 In the other, there is a partial echo-chameleon and then a subtle reciprocal zugzwang which could also inspire great composers. Both are exciting, but with one difference: the number of decisive mistakes will be 20 and... 1 !
Three exercises for the next session, the second being a reversal of an unsolvable study.
The game of the day is one of the most characteristic of Karpov's entire career: there is nothing, or almost nothing, but always a small threat of something (the "pequeñas ventajas" Arturo Pomar spoke of). When it lasts 30 moves, it's tiring, even for a mastodon. It reminds us of the famous sentence of L. Psakhis: "The best way to get a big advantage is to play for a small advantage".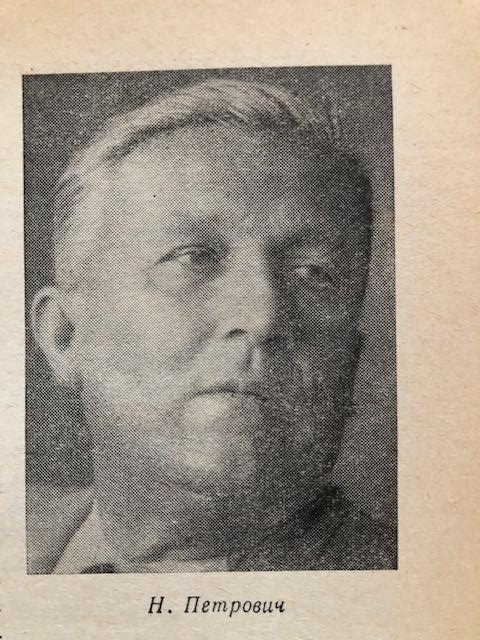 For practice, a good dose of 2# as usual, among them two French works. In 3#, a 19th century amusette, a pretty old Bohemian, a festival of declensions, and then an astonishing focal piece by a great Hungarian composer whose name is unfortunately often associated with a completely uninteresting theme. Then a 4#.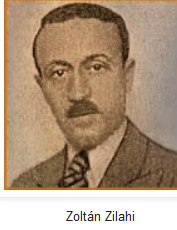 French proposed at the Russian championship last year. Another 4#, Austrian, where the White King sets the example. A 5# bishop story, then a farandole around the c3 square. The first helpmate 2# is "with set play" (we would now say "helpmate 1,5#") where White moves first. The first helpmate 3# (with twin) is the correction of a demolished problem. The second, by the same author, I found difficult. The last one also has a set play, but obvious. Finally a masterpiece in selfmate, combining a Greek cross with a St Andrew's cross.
A good treat. See you in a month for the last course of the calendar year, given the December break. Deus vos custodiat.
Master's diagrams
[Event "?"] [Site "?"] [Date "1938.??.??"] [Round "?"] [White "Moravec, J."] [Black "(+0000.32a2c5)"] [Result "1-0"] [SetUp "1"] [FEN "8/8/8/2kPp3/2p1P3/4P3/K7/8 w - - 0 1"] [PlyCount "15"] [EventDate "1938.??.??"] [SourceDate "2000.07.25"] {Where would you play your King? Let us reason methodically. If the White King accesses a4, it is won (...c3 Kb3 or ...Kb6 Kb4). Black must therefore at Ka3 reply ...Kb5 (d6 ...Kc6 Kb4 ...Kxd6 Kxc4 ...Kc6=). But then, Black to move, on ...Ka5, d5-d6 is clear (at ...Kxd6 will reply Kb5) . The squares a3 & b5 are thus conjugated. When the wK is on c3, the bK must be on c5 (if he is on b5, d5-d6 wins). Then, White's move, d6 ...Kxd6 Kxc4 ...Kc6 draws again. The squares c3 & c5 are thus also conjugated. It follows that if wK is on b2 (ready for Ka3 or Kc3), bK must be on b6 (ready for ...Kb5 or ...Kc5). New couple: b2 & b6. Finally c2, linked to b2 & c3, is logically conjugated to b5, linked to b6 & c5.} 1. Kb1 $3 {[%csl Ya3,Gb2,Yb5, Gb6,Yc2,Rc3,Rc5] Let's summarise the pairs of conjugated squares: a3/b5, c3/c5, b2/ b6, c2/b5. But b1 & c5 are not: White would win by Ka2! or Kc1!.} (1. Ka1 $2 Kb5 $8 {(because the wK does not have access to a3)} 2. Kb1 Ka5 $1 $11 {or ...Ka6! to be ready to occupy b5 or b6}) (1. Kb2 $2 Kb6 $3 {ZZ [#]} 2. Ka3 (2. Kc2 Kb5 $8 {ZZ}) 2... Kb5 $8 $11 {ZZ}) (1. Ka3 $2 Kb5 $8 {(wK in a4 would be decisive, we said)} 2. Ka2 (2. Kb2 Kb6 $8) 2... Ka5 $1 (2... Kc5 $2 3. Kb1 $8 {: text}) (2... Ka6 $1 3. Kb1 Ka5 $3) 3. Kb1 Ka6 $3 {[#](as already said, to be close to b5 and b6)} 4. Kc2 Kb5 $8 5. Kc3 Kc5 $8 {ZZ} 6. Kb2 Kb6 $8 7. Kc2 Kb5 $8 $11) 1... Kb5 {What happens next is simple.} (1... Kb4 $6 2. d6) (1... Kb6 2. Kb2 $8) (1... Kd6 2. Kc2 (2. Kb2)) 2. Kc2 $8 {ZZ} Kb6 3. Kb2 $3 { ZZ [#]} (3. Kc3 $2 Kc5 $8 {as already seen}) 3... Kb5 (3... Kc5 4. Kc3 $8 {ZZ} Kb5 5. d6 $8 Kc6 6. Kxc4 $8 {text}) (3... Ka5 4. d6 $1 Kb6 5. Kc3 $8 Kc6 6. Kxc4 $8 { idem}) 4. Ka3 $3 {ZZ[#]} Ka5 (4... Kc5 5. Ka4 $8 Kb6 6. Kb4 $8) 5. d6 $8 Kb6 6. Kb4 $8 Kc6 7. Kxc4 $8 Kxd6 8. Kb5 $8 1-0 [Event "?"] [Site "?"] [Date "1958.??.??"] [Round "?"] [White "Moravec, J."] [Black "(=0000.32c5d2)"] [Result "1/2-1/2"] [SetUp "1"] [FEN "8/4p3/8/2K1PP2/5P2/6p1/3k4/8 w - - 0 1"] [PlyCount "15"] [EventDate "1958.??.??"] [SourceDate "2000.07.25"] {The black pawn seems faster, no ?} 1. f6 $3 exf6 (1... g2 2. fxe7 $8 g1=Q+ 3. Kd6 $1 (3. Kc6 $6 {(unnecessarily risky, but instructive in itself)} Qa7 $1 4. Kd6 $8 {(e8Q? ...Qa4+, chameleon echo of the 3rd move comment)} Qa4 5. f5 $8 Ke3 6. f6 $8 Qe8 7. e6 $8 Qb8+ 8. Kd7 $1 Qb5+ 9. Kd6 $8 {(Kd8? ...Qd5+!)} Qb6+ 10. Kd7 $8 Qd4+ 11. Kc6 $8 Qe4+ 12. Kd6 $8) 3... Qb6+ 4. Kd7 $8 Qb7+ 5. Kd8 $8 Qd5+ 6. Kc7 Qe6 7. Kd8 $8 $11 {and Black is missing the square d6}) 2. exf6 $8 g2 3. Kd6 $3 {[#]} (3. f7 $2 g1=Q+ $8 4. Kd6 Qa7 $3 {(taking up the idea of Grigoriev in his famous study, Spassky's favourite)} (4... Qe3 $2 5. Kd7 $8) 5. f8=Q (5. Ke6 Qc5 $1 $19) 5... Qa3+ $8) 3... g1=Q 4. Ke7 $3 {[#]} (4. f7 $2 Qa7 $8 $19 {again}) 4... Qc5+ 5. Ke8 $8 {The control of the e5-square saves White: bK will be able to protect the Pf6 without having to block it.} Qc6+ (5... Qc8+ 6. Ke7 $8) 6. Ke7 $8 Qc7+ 7. Ke8 $8 Qxf4 8. f7 $8 1/2-1/2 [Event "?"] [Site "?"] [Date "1960.??.??"] [Round "?"] [White "Gurvitch, A."] [Black "3200.11g7e8"] [Result "1-0"] [SetUp "1"] [FEN "4k3/1q1p2K1/R1RP4/8/8/8/8/8 w - - 0 1"] [PlyCount "15"] [EventDate "1960.??.??"] [SourceDate "2000.07.25"] {The Rooks seem to be in trouble, but the Black King even more so.} 1. Rab6 $8 (1. Rcb6 $2 Qg2+ $8 2. Kf6 Qf3+ $1 3. Ke5 $1 Qe3+ 4. Kd5 $11) (1. Rc8+ $4 Qxc8 2. Ra3 Qc6 $1 3. Re3+ Kd8 $19) 1... Qa8 (1... Qxc6 2. Rb8+ $8) 2. Rc8+ $3 {[#]Don't give it a chance.} (2. Rc2 $2 Qa1+ $8 3. Rbb2 Qg1+ $8 4. Rg2 (4. Kh7 Kf7 $1 5. Rf2+ $8 Ke6 $8 $11) 4... Qd4+ $8 5. Kh7 Qh4+ $1 (5... Qxd6 $2 6. Rb8+ $3 Ke7 7. Rg7+ $8) (5... Qe4+ $1) 6. Kg6 Qe4+ $8) 2... Qxc8 3. Rb3 $3 {[#]Prevent the check in c3. The Queen will not live again.} Qa8 (3... Kd8 4. Rf3 $1 {ou en h3}) 4. Re3+ $8 Kd8 5. Kf8 $8 Kc8 6. Re8+ $8 Kb7 7. Rxa8 $8 Kxa8 8. Ke7 1-0 [Event "?"] [Site "?"] [Date "1944.??.??"] [Round "?"] [White "Farago, P."] [Black "3004.72h7g5"] [Result "1/2-1/2"] [SetUp "1"] [FEN "1Nn5/7K/p2P2P1/P1p1PPk1/8/P7/3P4/1q6 w - - 0 1"] [PlyCount "17"] [EventDate "1944.??.??"] [SourceDate "2000.07.25"] {The "Labyrinth", this study was called. However, I know of works by this author that are much more "labyrinthine" work by this author! This one seems understandable to me, with even some pedagogical aspects. Even if it is hardly recommendable for a resolution contest! All the more so as it is perhaps unsolvable: see 4th black hit. Nevertheless, the set offers us a festival of brilliant moves.} 1. d7 $1 (1. g7 $2 Qxf5+) 1... Qb7 (1... Qh1+ 2. Kg7 $1 (2. Kg8 $6 Ne7+ 3. Kf7 Qh8 4. g7) 2... Qb7 $8 (2... Qh6+ $2 3. Kf7 Qh8 4. g7 $18) 3. f6 {(threatens f7)} Qxb8 4. d8=Q $8 Qxe5 5. Qxc8 $11) 2. e6 $1 {The most natural, threatening to win by Nc6.} (2. Kh8 $2 {(all the same tempting)} Kh6 $8 (2... Qc7 $2 3. g7 $8 Ne7 4. Nc6 $3 {[#]} Nxc6 {(...Qxc6 g8Q+ ...Nxg8 d8Q+)} 5. g8=Q+ $8 Kxf5 $8 6. Qf8+ Kxe5 7. Qxc5+) 3. g7 $1 Ne7 $8 4. Nc6 $1 (4. d8=Q $6 Ng6+ $8) 4... Ng8 $3 {[#]} (4... Qxd7 $4 5. Nxe7 $8 Qxe7 6. g8=N+ $8) 5. f6 (5. e6 Qb2 $8) (5. Kxg8 Qxd7 $8) 5... Qxd7 $8 6. Ne7 (6. Nd8 Nxf6 $1 7. exf6 Qxd8+ 8. g8=N+ Kg6 $19) 6... Nxe7 7. fxe7 (7. f7 Ng6+ 8. Kg8 Qe6 $19) 7... Qe8+ $1 8. g8=Q Qxe7 $8 $19) (2. g7 $2 Ne7 $8 3. Nc6 Qxd7 $8 4. Nxe7 Qxe7 $8 5. f6 Qd7 $1 6. Kh8 (6. e6 Qd3+ $1 7. Kh8 {(otherwise ...Kxf6)} Qh3+ $8 8. Kg8 Kxf6 $19) 6... Qh3+ $8 7. Kg8 Kh6 $1 (7... Kg6 $1) 8. Kf8 {(on Kh8 it's mat in 2)} Qc8+ $8 9. Ke7 Kh7 10. e6 Kg8 $19) (2. Kg8 $2 Qxb8 $1 3. Kf7 (3. d8=Q+ Ne7+ $8) 3... Qc7 4. Ke8 (4. Ke6 Qc6+) 4... Qxe5+ $8) (2. f6 $2 Qh1+ $1 3. Kg7 Qh6+ 4. Kf7 Qxg6+ $8 5. Kf8 Qh6+ $1 6. Ke8 (6. Kg8 Kg6) 6... Qh8+ $8 7. Kf7 Kf5 $1 $19) (2. d4 $2 Kxf5 $1 (2... cxd4 $1 3. e6 {(Kh8 ...Qc7)} Kxf5 $8 4. Nc6 Kf6 $1) 3. d5 Kg5 $8 4. a4 (4. d6 Nxd6 5. exd6 Kf6) (4. e6 Kf6 $8) 4... Nd6 $3 {[#]} 5. e6 (5. exd6 Kf6 $8 6. g7 Qb1+ $8) 5... Ne8 $1 6. e7 Nf6+ $8 7. Kg7 Nxd7 $6 (7... Nh5+ $1 8. Kf8 Qb2 $8 {with mat in 2 on d8Q}) 8. e8=Q Nf6+ $8 9. Qf7 Nh5+ $8 10. Kh7 Qxb8 $8 11. Qe6 Qc7+ $1 12. Qf7 Qe5 $1 $19) 2... Kxf5 (2... Kf6 $2 3. Nc6 $8 Qc7 4. g7 $8 $18) (2... Nd6 3. g7 $8 Qh1+ 4. Kg8 Nb7 5. e7 Qd5+ $8 6. Kh8 $11) (2... Qh1+ $2 3. Kg8 $8 Ne7+ 4. Kf7 $8 $18) (2... Qc7 $6 3. Nc6 $8 Na7 4. Ne5 $1 Kxf5 $8 5. g7 Qd8 $8 6. Nf7 $1 Qh4+ $8 7. Nh6+ $8 {with even a white advantage}) 3. e7 $1 (3. Nc6 $2 Kf6 $8 4. Kh6 (4. g7 Qb1+ $8 {(...Ne7? g8N+!!)}) (4. d3 { (menace g7)} Qc7 $8 5. g7 Qh2+ 6. Kg8 Ne7+ $8 7. Kf8 Qh7 $1 {et mat en 2}) (4. Kh8 Qxc6 $1 5. d8=Q+ Ne7 $1 6. Qf8+ Kxe6 $8 $19) 4... Qxc6 $1 (4... Ne7 $1 5. d8=Q Qxc6 $8 {idem}) 5. d8=Q+ Ne7 $8 6. Qf8+ (6. Qh8+ Kxe6 $8) 6... Kxe6 $8 7. Qf1 $1 (7. g7 $2 Ke5+) 7... Qd6 $1 8. Qc4+ (8. Qh3+ Nf5+ 9. Kh5 Kf6 10. Qc3+ Nd4 $19) 8... Kd7 $1 9. Qa4+ (9. Qg4+ Kc6 $19) 9... Kd8 $1 10. Qc2 Qf4+ $3 11. Kh7 Nf5 $19) (3. g7 $2 Ne7 $8 4. Nc6 Qxc6 $1 5. g8=Q Qh1+ $1) 3... Kf6 (3... Nxe7 4. d8=Q $8 Nxg6+ $8 (4... Nc6+ $2 5. Qd7+ {wins}) 5. Qd7+ Qxd7+ 6. Nxd7 $11) (3... Qh1+ 4. Kg7 $8 Qa1+ 5. Kh7 $11) 4. e8=N+ $1 {[#]The solutionist will get this far, pruning the tries fairly quickly, unless he has persisted on 2 Kh8? But now the matter becomes more complicated, although we are two moves away from the critical position.} (4. e8=Q $2 Qh1+ $8 5. Kg8 Ne7+ $8 6. Qxe7+ Kxe7 7. g7 Qh5 $1 8. d3 Qg6 9. Kh8 Qh6+ 10. Kg8 Qd6 11. Kh7 Qh2+ 12. Kg6 Qxb8 $19) (4. dxc8=Q $2 Qxc8 $8 5. g7 Kf7 $1 ({or even better} 5... Qf5+ $1 {followed by mat in 4}) 6. Nd7 Qg8+ $8) (4. d8=Q $2 Qh1+ $8 5. Kg8 Nxe7+ $8) 4... Kg5 ( 4... Ke7 $1 {(seems to refute)} 5. g7 Qe4+ $1 (5... Qh1+ 6. Kg8 $1) 6. Kh6 Qh1+ (6... Qh4+ $6 7. Kg6 Qg4+ 8. Kh7 Qh3+ 9. Kg6 {(Kg8 ...Kd8)} Qg2+ {idem}) 7. Kg6 Qg2+ 8. Kh5 Na7 (8... Qd5+ $2 9. Kh4 Na7 10. d8=Q+ Kxd8 11. Nf6 $8 $11) 9. d3 ( 9. Nd6 Qh3+ 10. Kg5 Qg3+ 11. Kf5 Qd3+ 12. Kg4 Qg6+ 13. Kf3 Qe6 $1) 9... Qg3 $1 {Z} 10. a4 Qh3+ (10... Qg2 11. Kh6 Nc6 $2 12. g8=Q $1 $11 Qxg8 13. Nxc6+ Kxd7 14. Nf6+) 11. Kg5 Qe3+ $1 12. Kh5 (12. Kg4 Qd4+ {then ...Kf7}) 12... Qg3 $1 {Z} 13. Nc7 $1 Qh3+ (13... Nc6 $2 14. Nd5+) 14. Kg5 Qg2+ $1 15. Kf5 Nc6 16. Nxc6+ Kxd7 $19 {: paradoxically, the fortress holds less well with the g7 than with the g6-pawn !}) (4... Kf5 $2 5. g7 Qh1+ 6. Kg8 Qd5+ 7. Kf8 $8) 5. Kg7 $8 (5. Ng7 $2 Qh1+ $8 6. Kg8 Kxg6 $8 $19) (5. g7 $2 Qh1+ $1 6. Kg8 Qd5+ $8 7. Kf8 (7. Kh7 Ne7) 7... Qf5+ {and mat in 3}) 5... c4 $1 (5... Qb2+ 6. Kh7 Qb7 $8 7. Kg7 $8 $11) (5... Kf5 6. Kh6 $11) 6. a4 $3 {[#]This ZZ is the highlight of the study. Materially, White has only one knight and 3 pawns for the Queen, but isn't the d7-pawn worth gold ?} (6. Kh7 $2 Qh1+ $1 7. Kg7 Qh6+ $8) (6. Kf7 $2 Qd5+ $1 7. Kg7 (7. Kf8 Kxg6) 7... Ne7 $8) (6. Nf6 $2 Nd6 $8 7. Nc6 (7. Nxa6 Kf5 $1 8. Nc5 Qg2 $8) (7. Nh7+ Kf5) 7... Ne8+ $3 {[#]} 8. Kf8 (8. Nxe8 Qxd7+ $8 9. Kf8 Qf5+) 8... Nxf6 $8 9. d8=Q Qxc6 $8 10. Kf7 (10. g7 Qe6 $8) 10... Kf5 $1 ( 10... Qb7+ $1 11. Ke6 Qe4+ $3) 11. Kf8 (11. g7 {: mat in 2}) 11... Kxg6 $19) 6... Qa7 (6... Kf5 7. Kh6 $1 Qh1+ $8 8. Kg7 $11 Qa1+ $2 9. Kf7 $18) (6... Kh5 7. Kh7 $1 Kg5 8. Kg7 $8 $11) (6... Na7 $2 7. Nd6 $8 Qb2+ 8. Kh7 $8 $18) (6... Qb2+ 7. Kf7 $1) 7. Kh7 $1 {there is no more check on h1.} ({Or} 7. Nf6 $1 Nd6 8. Nc6 $8 {and with the Queen under attack, ...Ne8+ is no longer possible}) 7... Qb7 8. Kg7 $8 Qb2+ 9. Kf7 $1 1/2-1/2 [Event "?"] [Site "?"] [Date "2017.??.??"] [Round "?"] [White "Aronian, Dubov"] [Black "0130.12"] [Result "1-0"] [SetUp "1"] [FEN "8/4k3/R7/1p4p1/2b5/8/6P1/6K1 w - - 0 45"] [PlyCount "105"] [EventDate "2017.??.??"] [SourceDate "2000.07.25"] {It's a win, it will be a win. Fine, but we'll go from winning to draw (and vice versa) 20 times! What a crime to play these endgames in blitz !} 45. Kf2 $8 Kf7 $1 46. Rb6 $1 (46. Rc6 $6 Be6 47. Rb6 $8 Bc4 48. Kg3 $8) 46... Be6 $1 {Hanging on to the b5-pawn is not better.} (46... Bd3 47. Kf3 $1 Bf1 ( 47... Bf5 $1 48. Rxb5 {(better Ke3-d4-e5)} Kf6 49. Rc5 $3 Kg6 50. Ke3 $8 Kf6 51. Kd4 $8 Be6 52. Ke4 $8 {: see below at 77th}) 48. g3 Bd3 {(threatens ... Bf5=)} 49. Kg4 $8 Ke7 50. Kxg5 $18) 47. Rxb5 {This would be a draw on a board 8x9 with an extra row at the bottom (see comment on move 52).} (47. Kg3 $1 Kf6 48. Rxb5 $1 Bd7 49. Rb8 $1 (49. Rb6+ $6 Kf5 $1) 49... Kf5 50. Rf8+ $1 Kg6 51. Rd8 $8 Be6 (51... Bf5 52. Kf3 $8) 52. Rd6 $8 Kf5 53. Rc6 $1 Bd7 54. Rc7 $3 {: see the 68th of the long sequence of the 47th move}) (47. Kf3 $2 Bd5+ $8 48. Kg3 Be4 $1 (48... Ba8 $1) 49. Rxb5 Kg6 $8 $11 {suivi de ...Rh5, nid pour le RN} ) 47... Kf6 $6 {The best move would have led to an inhuman sequence, even in extra-slow cadence. Although... if you peel it back a bit, it contains many elements accessible to the human brain.} (47... Kg6 $1 {(for ...Kh5!) } 48. Rb6 $8 Kf5 (48... Kf7 49. Ke3 $1 Bd5 50. g3 $3 {(this move is only good because bK is confined to his 2nd row; imagine him on e5, ...Bf7!! Rb5+ ...Kf6 Ke4 ...Bg6+!! would draw)} Be6 51. Ke4 Bg4 52. Ke5) 49. Kg3 $1 Bd7 $1 (49... Bd5 $2 50. Rb5 $8 {but if the Bishop could play a8 or e4, it would be perfect}) (49... Bc4 50. Rb4 $8 Bf7 51. Rb5+ $1 Kg6 52. Rb6+ $8 Kh5 $6 { (...Kf5 Rc6! see further on 66th)} 53. Kh3 $8) 50. Kf3 $8 {(threatens g4+ then Rg6)} Be8 $1 51. Rd6 $1 Bf7 $1 52. Kg3 $3 (52. g4+ $2 Ke5 {then ...Be6}) 52... Bb3 53. Kh3 $3 {[#](threatens again g4+ and Rg6)} Be6 $1 {(which he hastened to correct)} (53... Bf7 54. Rc6 $1 Be8 55. Ra6 $3 {: see 60th}) 54. Rc6 $1 ( 54. g4+ $2 Kf6 $11 {: g4 loses its effectiveness when the Bishop is on the diagonal c8-h3}) 54... Bd7 55. Rc7 $8 Be8 56. Rc5+ $8 Kg6 (56... Kf4 $6 57. g3+) 57. Rd5 $3 {[#]} Bf7 58. Rd6+ $8 Kf5 59. Rc6 $1 (59. Rh6 $1) (59. Rb6 $6 Be6 $1 60. Rc6 $1) 59... Be8 (59... Be6 60. Kg3 $3 Bd7 61. Rc7 $8 {below on 68th}) 60. Ra6 $3 Bd7 (60... Bf7 61. Kg3 $8) 61. Ra7 $8 Be6 62. Kg3 $8 Bc4 63. Ra4 $8 Bf7 64. Ra5+ $8 Kg6 (64... Kf6 $6 65. Kg4 $1 Be6+ 66. Kh5 $1) 65. Ra6+ $8 Kf5 66. Rc6 $3 Be8 67. Rc8 $8 Bd7 68. Rc7 $8 Ba4 (68... Be6 69. Rc5+ Kg6 70. Kf3 $3 Bf5 71. Ke3 $8 Kf6 72. Kd4 $8) 69. Rc4 $8 Bd1 (69... Be8 70. Kf3 Bd7 71. Rc5+ Kg6 72. Ke4) 70. Kh3 $3 {[#](écho of 53rd)} Bb3 $1 (70... Kg6 71. Rd4 $8 {(g4? ... Bb3 recovering the formation ...Kf7 & ...Be6)} Be2 72. Rd2 $8 Bc4 73. Rd6+ $8 Kf5 74. g4+ $1 Ke5 75. Rg6 $8) 71. Rc5+ $1 Kf6 72. Kg3 $1 Bd1 (72... Be6 73. Kf3 $1) 73. Rc1 $8 (73. Rc6+ $6 Kf5 74. Rc1 Be2 $1) 73... Bb3 (73... Ba4 74. Kf3 $8) (73... Be2 74. Re1 $8 Bh5 75. Kh3 $3 {(triple echo !)} Kf7 76. Rf1+ $1 Kg7 {(White have prevent ...Kg6)} 77. Rf5 $1 Kh6 78. Rf6+ $1 Kg7 79. Ra6) 74. Rc6+ $8 Kf5 75. Rc5+ $8 Kf6 76. Kf3 $8 Be6 77. Ke4 $8 Bd7 (77... Bb3 78. Rc6+ $8 Be6 79. Rb6 $1 Kf7 80. Ke5) 78. Kd5 $8 Ba4 (78... Be6+ 79. Kd6 $8 Bb3 80. Rc1 $1 {idem}) 79. Rc1 $1 Bb3+ 80. Kd6 $8 Kf5 81. Ke7 $3 {(it happens that expeditions to the heights of the chessboard are successful)} Kf4 {(with the pawn on g3, ...Kg4 would immediately draw)} 82. Rc5 $3 (82. Rc3 $2 Bd5 $8 $11) 82... Bd1 (82... g4 83. Rc3 $8 Bd1 84. g3+ $8) 83. Rc3 $3 {[#]} Bh5 ( 83... Kf5 84. Rc4 $1 Be2 85. Rd4 $1) (83... Bg4 84. Kf6 $1 Bd7 85. Rc7 $8 Be8 86. Rc8 $8 Bd7 87. Rc3 $8 Be8 88. Rf3+ Kg4 89. Rf5 $1 Bd7 90. Rxg5+) 84. Kf6 $1 Be2 85. Ra3 $3 Bd1 86. Ra1 $8 Be2 87. Ra2 $8 Bd1 (87... Bb5 88. Rf2+ $1 Kg4 89. Rf5 $8) 88. Rd2 $8 Bh5 89. Rf2+ $1 Kg3 90. Rf5 $8 Bg4 91. Rxg5 $8 Kf4 92. Rg7 $1 Bc8 93. Kg6 $1 Kg4 (93... Bg4 94. Kh6 $1) 94. Rc7 $1 Ba6 95. Kf6 $1 Kf4 96. Rc5 $1 Bb7 97. Rf5+ $1 (97. Rg5 Bc8 98. Kg6 Bg4 99. Kh6 Kg3 100. Rg8 Kh4 101. Rg7 Kg3 102. Kg5 Bc8 103. Kh5+) 97... Kg4 98. Rg5+ $8 Kf4 99. Rg8 Bd5 100. Rg7 Be4 101. g4 $18) 48. Kf3 $1 {It is curious that the White pawn must remain on g2. The g2-g4 push is premature when the bB is on the c8-h3 diagonal. And g2-g3 will have the disadvantage of making the pawn more accessible to the bK after ...Kf5 when the wK is on d6-e7 (see comment above on the 81st black move).} Bf5 49. Rc5 $1 Bd3 (49... Be6 50. Ke4 $8 Bd7 51. Kd5 $8 {(see above on 78th)}) (49... Bb1 $6 50. Kg4 $1) 50. Ke3 $8 Bf5 51. Kd4 $8 Bb1 $6 {Black does not understand that the correct diagonal is c8-h3.} (51... Be6 $1 52. Ke4 $8 { as on 49th}) 52. Rc1 $6 {Missing a clear win, contrasting with the monstrous continuation studied above.} (52. g4 $1 Ba2 {(for ...Be6=)} 53. Rf5+ $8 Kg6 54. Ke5 $8 Bb1 {(square c0 is missing !)} 55. Rf6+ $1 Kg7 56. Rb6 Bd3 57. Rb3 Bc2 58. Rb7+ $1 Kg6 59. Rb2 $3 {[#](the key-scheme)} Bd3 {(this time, it is missing the a0 square)} 60. Kd4 $3 {(domination)} Bf1 {(only square)} 61. Rb6+ $1 (61. Ke4 $1) 61... Kf7 62. Ke4 $8 (62. Ke5 $6 Bd3 $1 {and everything has to start again}) 62... Be2 63. Kf5 $8 $18) 52... Bg6 53. Rc6+ $1 Kg7 54. Ke5 Bb1 55. Ra6 (55. Rc7+ $1 Kg6 56. g4 $1 Bd3 57. Rb7 $1 Bc2 58. Rb2 $8 {as above}) 55... Bc2 56. Rd6 Kf7 57. Rf6+ $6 (57. g4 $1) 57... Kg7 58. Rf2 (58. g4 $2 {will no longer :} Bd1 $8 59. Kf5 Bxg4+ $8) 58... Bb1 59. Rb2 Bd3 60. Rd2 (60. Rb7+ $1 Kg6 61. g4 $1) 60... Bb1 61. Ke6 $6 {A pointless expedition.} Be4 62. Re2 $6 Bd3 63. Rd2 (63. Rb2 $1) 63... Be4 64. Ke5 $1 Bb1 {White will again muddy.} 65. Rd4 Kf7 66. Ra4 Bc2 67. Ra5 Bb1 68. Rc5 Kg6 69. Rc1 Bd3 70. Rd1 (70. g4 $1) 70... Bc2 71. Rd2 Bb1 72. Ke6 $6 Be4 73. g3 $2 {But this lets go of the win.} (73. Ke5 $1 Bb1 74. g4 $1) 73... Bb1 $2 {What remains untapped.} (73... Bf5+ $1 74. Ke5 Bc8 $1 75. Rd6+ (75. Rc2 Bd7) 75... Kh5 $8 76. Rd4 Bh3 77. Kf6 Bc8 $1 78. Rd5 Kg4 $8 79. Rxg5+ Kf3 $8 80. Ke5 Bg4 $11) ( 73... Kh5 $1 74. Ke5 Bb7 $1 {prevents Kf5} (74... Bf3 $1)) 74. Rb2 $2 {Bis.} ( 74. g4 $1) 74... Bd3 $2 {idem.} (74... Bf5+ $8 75. Ke5 Bd7 76. Rb6+ Kh5 $8 $11) 75. Ke7 $2 {Ter.} (75. g4 $8) 75... Be4 $2 {Idem. In addition to the moves already considered (...Bf5! & ...Kh5!) Black has the interposition body.} (75... Kf5 $1 76. Rb4 Be2 $1 77. Rd4 Bf3) 76. Rb6+ $2 {Quater. Seems to be forcing the right move...} (76. g4 $8) 76... Kg7 $2 {...That Black refuse} (76... Kf5 $8 77. Rb5+ Kg4 $8 78. Rb4 Kxg3 $1 (78... Kf5 $1) 79. Rxe4 g4 $1 80. Kf6 Kf3 $8 $11) (76... Kh5 $2 {(is no longer working because the B is not on the right diagonal)} 77. Kf6 $8 Bd3 (77... Kg4 78. Rb4 $8) 78. Rd6 $8 Be4 79. Re6 $1 Bg2 80. Re5 $8 $18) 77. Rb5 Kg6 78. Rb4 $2 {The "nigger fight in a tunnel" continues.} (78. g4 $8) 78... Bc2 $2 (78... Kf5 $8) 79. Kf8 $2 {Quo vadis ?} (79. g4 $1) 79... Kf6 $2 (79... Kh5 $3 {(the cozy nest that was about)} 80. g4+ (80. Kg7 Bf5 $1 $11) 80... Kh4 $8 81. Rd4 Bh7 82. Kg7 Bc2 83. Kf6 Bh7 84. Ke5 Bc2 $11) 80. Kg8 $1 {Black complacency offers a new passage.} (80. g4 $1 Bd1 81. Kg8 $8 $18) 80... Bd3 {White wins again if he composes a mini-study.} (80... Kf5 81. g4+ $8 Kf6 {(this position would be excellent, Black to move, hence...)} 82. Kh8 $3 {[#](hurray!! A sort of wink to the two Kh3!!! seen in the "inhuman suite")} (82. Rb6+ $6 Ke5 83. Kg7 $2 {(Rb4!)} Kf4 $8 84. Rb4+ Kg3 $8 85. Kf6 Kh4 $8 $11 {: ideal shelter}) (82. Kf8 $6 Bd1 $1 83. Kg8 $8 {(threatens Kh7)} Bc2 $1 84. Kh8 $8) 82... Kg6 (82... Bd3 83. Rb6+ $1 Kf7 {(...Ke5 Kg7! see further)} 84. Rb2 $8 {(the bB is in a focal position)} Be4 {(...Kg6 Rd2! ...Be4 Kg8! and of course ...Kf8?! Rf2+)} 85. Rb5 $8 Kg6 $1 86. Kg8 $3 {(threatens mat)} Kf6 87. Kf8 $3 Bc2 88. Rb6+ $8 {(Rb4?! ...Bd1! and White is in Z, he must return on g8)} Ke5 89. Rb4 $3 {(threatens Kg7)} Kf6 90. Kg8 $3 {: return, getting the key pattern, move changed, with 3 moves ahead}) (82... Bd1 83. Kh7 $8) 83. Rb6+ $1 Kf7 84. Rb5 $1 Kf6 $1 (84... Kg6 85. Kg8 $3 Kf6 86. Rb4 $3 {idem}) ( 84... Be4 {(leads to a curious ZZ)} 85. Rxg5 Kf6 86. Rg7 $3 {[#]} {(Rg8? ...Bg6! ZZ)} Bg6 87. Rg8 $3 {(ZZ ; ...Kf7 g5!)} Kg5 88. Kg7 $8 {(a ZZ as straight as an "i" !) }) (84... Bg6 85. Rb7+ $1 {(and not Rxg5? Kf6!=)} Kf6 86. Kg8) 85. Rb2 $1 Be4 ( 85... Bd3 $6 86. Kg8 $3 {win 5 moves}) 86. Re2 $1 Bd3 87. Rf2+ $8 Kg6 88. Rd2 $8 Be4 89. Kg8 $3 {(back)} Kf6 {(threatens ...Ke5=)} 90. Re2 $8 Bd3 $1 { (continuing to hold h7)} (90... Ke5 $6 91. Kg7 Kf4 92. Rxe4+ $8 {as in the game!}) 91. Rb2 $8 Be4 92. Rb5 $8 Bc2 (92... Bd3 93. Rb6+ $8 {: see 94th}) 93. Rb4 $3 {[#](the move is changed side ; after all, it only required... 12 moves! A duodecagonulation, so to speak)} Bd3 (93... Bd1 94. Kh7 $8) 94. Rb6+ $8 {(transposes into the game at the 93rd)} Ke5 95. Kg7 $8 Kf4 {(it was draw with the B on c2, but...)} 96. Rb4+ $8 Kg3 97. Rb3 $8 $18 { : the difference with the continuation of the 82nd}) 81. Rd4 $1 Bc2 82. Rd2 $2 {Let the win slip away again, but it is much more difficult than on move 52.} ( 82. g4 $1 Ke5 83. Rb4 $8 Kf6 84. Kh8 $3 {as studied above}) (82. Kh8 $1 Kg6 83. g4 $8) 82... Bb1 $2 (82... Be4 $3 83. g4 (83. Rd6+ Kf5 $1) 83... Ke5 $8 $11) (82... Bf5 $2 83. Rd6+ $8 Ke5 84. Rb6 $1 Bd3 (84... Ke4 85. Rf6 $8) 85. Rb4 $8 Kf6 86. g4 $1 Bc2 87. Kh8 $3 {as already seen}) 83. Rf2+ (83. g4 $1) 83... Kg6 84. Rb2 $2 (84. g4 $8) 84... Bd3 ({Simpler} 84... Bf5 $1 85. Rb5 (85. Rb6+ Kh5 $8) 85... Bd7) 85. Rb6+ Kf5 (85... Kh5 $1 $11) 86. Rb4 Kf6 $2 {We returned to the 80th...} (86... Be2 $1 87. Kg7 Bf3 $1 88. Kh6 Be2 $1 $11) ( 86... Be4 $1 87. g4+ Kxg4 $1 88. Rxe4+ Kf3 $11) 87. Rd4 $1 Bc2 88. Rd2 $2 {And the same mistakes continue.} Bb1 $2 (88... Be4 $8) (88... Bf5 $2 89. Rd6+ $8 {as in the 82nd}) 89. Rf2+ Kg6 90. g4 $3 {[#]FINALLY! But the emotions are not over.} Be4 ({Cleverer was} 90... Bd3 {forcing the unique} 91. Kf8 $3 (91. Rd2 $2 Bc4+ $8 92. Kf8 Be6 $8 93. Rd4 Kf6 $8 $11) 91... Ba6 (91... Bc4 92. Ke7 $8) 92. Rb2 $1 Bc8 93. Rb6+ $1 Kh7 94. Rb4 $8 Kg6 95. Ke7 $8 Kg7 96. Rc4 $1 Bb7 97. Ke6 $18) 91. Rd2 $1 {Prevents ...Bd5-e6=.} ({The only other way was} 91. Kf8 $1 Bd5 92. Ke7 $8) 91... Kf6 92. Rb2 $2 {Another floating.} (92. Re2 $1 {: see the 90th move of our 80th variation}) 92... Bd3 $2 (92... Ke5 $8 93. Kg7 Kf4 $8 94. Rb4 Kxg4 $8 95. Rxe4+ Kf3 $8 96. Ra4 g4 $8 $11) 93. Rb6+ $1 Ke5 94. Kg7 $8 Kf4 95. Rb4+ $8 Be4 (95... Ke5 96. Kh6 $8) ( 95... Kg3 96. Rb3 $8 {as already said}) 96. Rxe4+ $1 (96. Kf6 $1) 96... Kxe4 97. Kg6 {It's the famous trebuchet : ...Kf4 Kh5!.} 1-0 [Event "?"] [Site "?"] [Date "2017.??.??"] [Round "?"] [White "Grischuk, Vachier-Lagrave"] [Black "0130.11"] [Result "1/2-1/2"] [SetUp "1"] [FEN "R4b2/5kp1/8/5K2/8/8/7P/8 b - - 0 40"] [PlyCount "108"] [EventDate "2017.??.??"] [SourceDate "2000.07.25"] {In this one, there will be only one fault and inaccuracies, which will be only on one side. It's a win, it will be a draw.} 40... g6+ (40... Bc5 41. Ra6 $3 ( 41. Rb8 g6+ 42. Ke5 $8 Kg7 43. Rb7+ $8 Kh6 44. Rb5 $8 Be7 {(otherwise Kf6)} 45. Ke6 $1 Bg5 46. Rd5 $1 {Z} Bf4 47. Kf6 $1 Be3 {(...Bxh2 Rd3!)} 48. Kf7 $8 Bf4 49. h3 $8) 41... Be7 42. Ra7 $1 g6+ 43. Ke5 $8 Kf8 44. Ke6 Bg5 45. Rd7 Kg8 46. Rd5 $1 Bh4 47. Rd4 $1 Be1 48. Rd8+ Kg7 49. Rd7+ Kh6 50. Kf7 $8 Bc3 51. Rd6 Be5 52. Rxg6+ Kh5 53. h3 Kh4 54. Rh6+ Kg5 55. Re6 $8 Bg3 56. Re4 $18) 41. Kg5 $8 Bc5 $1 (41... Be7+ 42. Kh6 $8 Bb4 $1 {(this time more clever than ...Bc5 h4!)} 43. Ra7+ $1 (43. h4 $2 Be1 $3 44. Ra4 Kf6 $8 {would not go with B on f2}) 43... Be7 44. h3 $1 Kf6 45. Ra6+) 42. Kh6 $8 (42. Ra6 $2 Be3+ $8 (42... Be7+ $2 43. Kh6 $8) 43. Kg4 Bd4 $11) 42... Be3+ 43. Kh7 g5 44. Kh6 $6 (44. h3 $1 Bf4 (44... Kf6 45. Rf8+) 45. Ra6 $1 Be3 46. Ra3 $1 Bf4 47. Rf3 $3 {[#]} Kf6 48. Kh6 $8 Kf5 49. Kh5 $8 Ke5 50. Kg4 Ke4 51. h4 $1 $18) 44... Bf4 $1 45. Ra2 $8 (45. h3 $2 g4+ $8) 45... g4+ $1 46. Kh5 g3 $1 47. h3 $3 (47. h4 $2 {(recommended by "dried cod" )} Be3 $8 48. Kg4 Bf2 $8 49. Kf3 Kg6 $1 $11) 47... Be3 48. Kg4 $1 Bf2 49. Kf3 Kg6 50. Ra5 $6 {The method of win is difficult, the "wild rates" certainly do not allow to discover it. And very low is the probability that one has studied it beforehand, even (and especially) if one is a "super-grandmaster", whose schedule is too dense. Let us not forget that the recent "2nd world player" (Italian-American) did not have (or capture) the time to study our François-André's win (dating however from 1749) in Rook and Bishop against Rook, which cost him a match for the title of world champion.} (50. Ra4 $1 Be1 51. Rg4+ $1 Kh6 (51... Kf5 52. h4 $1 g2 53. h5 $1) 52. Kf4 $1 Bf2 53. Kf5 $1 Kh5 (53... Be1 54. Rh4+ $8 Kg7 55. Re4 $8 { idem}) 54. Rg8 $1 Kh6 55. Rh8+ $8 Kg7 56. Rh4 $8 Be1 57. Re4 $3 {[#]} Bf2 58. Re6 $8 Kh7 59. Rg6 $8 {[#](a key-position)} Kh8 (59... Be1 60. Kg5 $3 {(this can never be played with Bishop on f2)} Bf2 61. Kh5 $8 Be1 62. h4 $1 Bf2 63. Rg4 $1 {(Re6? ...Kg7!)} Be1 64. Re4 $8 Bf2 65. Re7+ $8 Kg8 66. Kg6 $8 Kf8 67. Re2 $8 {idem, with P already on h4}) 60. Rg4 $3 Kh7 $1 (60... Be1 $6 61. Re4 Bf2 62. Kg6 {and mat}) 61. Kf6 $8 Be1 62. Rh4+ $3 Kg8 63. Re4 $3 {[#](as in the 57th, the two Kings in "echo-chameleon" one floor higher)} (63. Kg6 $1 Bf2 64. Re4 $8 {is the same}) 63... Bf2 64. Kg6 $8 Kf8 (64... Bc5 65. Rg4 Bf2 66. h4 $1 {(taking advantage of the fact ...g2 Rxg2 ...Bxh4 Kh5+ is impossible)} Kf8 67. h5 $8 $18) 65. Re2 $3 {[#](with bK on f8, the ...g2 push is forbidden)} Bc5 66. h4 $18) 50... Kh6 51. Rb5 $6 Kg6 52. Rd5 $6 (52. Rb4 $1) 52... Kh6 53. Re5 Kg6 54. Rb5 $6 (54. Re4 $1) 54... Kh6 55. Rb4 $1 Kg5 56. Rg4+ $3 {[#]} Kh6 57. Ke4 $1 Be1 58. Kf5 $8 Bf2 59. Rg6+ $6 (59. Rg8 $3 Be1 (59... Kh7 60. Rg6 $8) 60. Rh8+ $1 Kg7 61. Re8 $3 Bf2 62. Re6 $3 Kh7 (62... Kf7 63. Rg6 $1 Ke7 {(...Fe1 h4! ...g2 h5!) } 64. Kf4 $1 Kf7 65. Rg4 Kf6 66. Kf3 Kf5 67. h4) 63. Rg6 $8 {as explain on 50th}) 59... Kh7 {This is the key position in the above analysis (of White's 50th move, after 59 Rg6) but with White to move, which is less favourable. A triangulation is necessary.} (59... Kh5 60. Rg8 $1 Kh6 61. Rh8+ Kg7 62. Rh4 $1 {: see 50th}) 60. Kf6 $6 {A smoky expedition. Perhaps the White player has read, or heard of, this German book in which (Genov-Loeffler game 1992) a totally unproductive walk to the heights of the chessboard.} (60. Rg4 $1 {: see the 64th}) 60... Bd4+ 61. Kf7 $6 Bf2 62. Kf6 $1 {It was a joke.} Bd4+ 63. Kf5 $8 Bf2 64. h4 $2 {Here, on the other hand, we are no longer laughing.} (64. Rg4 $1 Be1 (64... Kh6 65. Rg8 $3 {as indicated in the 59th}) (64... Kh8 $6 65. Kg6 $1) 65. Kf6 $3 {(we have already encountered this in the continuation of the 50th -- at move 61 -- but with the bishop on f2)} (65. Kg5 $6 Kg7 66. h4 $2 Bf2 $8 {ZZ} 67. h5 {(on a check on the right, bK goes to the left and vice versa)} Kh7 $8 68. Re4 {(Rf6 ...Rh6 ou h6 ...Fe3+)} g2 $11 ) (65. Rh4+ $1 Kg7 66. Re4 $3 Bf2 67. Re6 $3 {as already seen}) 65... Bf2 66. Kg5 $1 Kg7 67. h4 $3 {(curious ZZ)} Be1 (67... Kh7 68. Kh5 $3 Be1 69. Re4 $8 { as already seen on the 50th (variation 59...Be1)}) (67... Kf7 68. h5 $8 {(Kf5? ...g2!=) } Kg7 69. h6+ $8 Kh7 70. Kh5 $8 Be1 71. Rg7+ $1 Kh8 72. Kg6 $1 g2 73. Kh5 $1) 68. h5 $8 Kh7 69. Rd4 $1 ({even better} 69. Re4 $1 Bd2+ {(...Bf2 Re7+! as below, in simpler form)} 70. Kh4 $1 g2 71. Rg4 $8) 69... Bf2 (69... g2 70. Rg4 $8) 70. Rd7+ $8 Kg8 71. Kf6 $1 ({strangely the natural move} 71. Kg6 $2 { don't go :} Kf8 $8 72. Kf6 {(Td2 ...Re7)} Ke8 $8 $11) (71. Kh6 Kf8 72. Rg7 $8 Be3+ 73. Kh7 $8 Bf2 74. h6 $8 $18) 71... Be1 (71... Bb6 72. Rg7+) 72. Kg6 $1 ( 72. h6 $1 Bc3+ 73. Kg6 $8) 72... Kf8 73. Rd1 $1 Bf2 74. h6 $8 g2 75. h7 $8 Bd4 76. Rg1 $1 $18) 64... Be1 $1 $11 {It is now unwinnable, except of course in case of a blunder. But there won't be any !} (64... g2 $2 65. Rxg2 $8 Bxh4 66. Rh2 $8) 65. h5 (65. Kg5 g2 $8 66. Kh5 Bxh4 $8 $11) 65... Bf2 $8 {The move ...Kh8 is good when the bB is on f2, not on e1.} (65... Kh8 $2 66. Re6 $1 Bf2 67. Kg6 $18) 66. Kf4 Be1 $1 (66... Kh8 $1) 67. Kf3 Bf2 $8 (67... Kh8 $2 68. Re6 $3 { (always this essential saving of time by the attack of the Bishop)} Bf2 69. Re7 $3 {[#]} Kg8 (69... Bc5 70. Re8+ $8 Kg7 71. Kxg3 $8) 70. h6 $1 Kh8 71. Rb7 $1 Kg8 (71... Be1 72. Kf4 $1) 72. Rg7+ $1 Kh8 (72... Kf8 $6 73. Rg4 {then h7}) 73. Ke4 $1 Be1 74. Kf4 $1 (74. Kf5 $6 Bf2 75. Kf6 {(Kg6? ...g2!=)} Bd4+ $1 76. Kf7 $8 g2 77. Rxg2 $8 Kh7 78. Rh2 {in Vancura style}) 74... Bf2 (74... Bb4 75. Kf5 $8 {and not Kxg3? .. .Fd2=}) 75. Kf5 $8 Be1 76. Kg6 $1 g2 77. Kh5 $1 $18) 68. Ke2 Kh8 $8 69. Kf3 Kh7 $8 70. Kf4 Be1 $1 (70... Kh8 $1) 71. Kg4 Bf2 $8 (71... Kh8 $2 72. h6 $8 Bf2 73. Kh5 $8 Kh7 74. Rg4 $1 Be1 (74... Be3 75. Rg7+ $1 {(Rxg3 ...Bxh6 Rc3!! is our 624 exercice)} Kh8 76. Rxg3) 75. Rg7+ $1 Kh8 76. Kg6 {as already seen on 64th}) 72. Kf5 Be1 $1 (72... Kh8 $1) 73. Kf4 Bf2 $8 74. Ke5 Be1 75. Kf6 Bf2 $1 ( 75... Bc3+ $1) 76. Kf5 Be1 $1 77. Kg5 Bf2 $1 (77... Bd2+ $1) 78. Kf5 Be1 $1 79. Ke4 Bf2 80. Kf3 Be1 81. Re6 Bf2 $8 {There can be no zugzwang: Black would have ...Kg7!!.} 82. h6 {The last trap.} Bc5 $3 {[#]The game was perfect, it remains so.} (82... Kh8 $2 83. Re7 $8 Kg8 84. Rg7+ $1 {: see 67th}) (82... Bd4 $2 83. Kxg3 $18) 83. Kxg3 Bf8 $8 84. Kg4 Bxh6 $8 85. Kf5 Bd2 86. Kf6 {Threatens Kf7 then Rg6.} Kh6 $1 {Aiming for right corner h1.} (86... Kg8 $6 87. Rc6 $1 (87. Kg6 Kf8 $8) (87. Re7 {(threatens Rf7)} Bc3+ $8 88. Kg6 Kf8 $8) 87... Be1 $8 (87... Be3 $2 88. Rc4 $8 Kh7 89. Rg4 $1 {for Rg6 & Kf7}) 88. Rc4 Kh7 $8 89. Rg4 Bc3+ 90. Kf7 Kh6 $8 $11) 87. Rc6 Kh5 88. Kf5 Kh4 $8 {No royal counterpart, Kling & Horwitz beg us !} 89. Rc2 Be3 $1 (89... Be1 $1 ) (89... Ba5 $2 90. Kf4 $8 Kh3 91. Kf3 $8) (89... Bb4 $2 90. Rc4+ $8) 90. Re2 Bb6 91. Re6 Bc7 92. Rc6 Bb8 93. Rc3 Bg3 94. Rxg3 1/2-1/2 [Event "Moscow"] [Site "?"] [Date "1985.??.??"] [Round "4"] [White "Karpov, A."] [Black "Kasparov, G."] [Result "1-0"] [ECO "D55"] [PlyCount "125"] [EventDate "1985.??.??"] [SourceDate "2000.07.25"] {40/538} 1. d4 d5 2. c4 e6 3. Nc3 Be7 4. Nf3 Nf6 5. Bg5 h6 6. Bxf6 Bxf6 7. e3 O-O 8. Qc2 Na6 $146 9. Rd1 (9. cxd5 Nb4 10. Qb3 Nxd5 $11 {AK}) 9... c5 10. dxc5 (10. cxd5 Nb4 11. Qb3 Nxd5 12. Nxd5 exd5 $11) 10... Qa5 11. cxd5 Nxc5 12. Qd2 ( 12. d6 Bd7 {/\ Rac8 AK}) (12. Be2 {(ou a3)} Na4 $1) (12. dxe6 Bxe6 $44) (12. Nd4 exd5 13. a3 Ne6 $1 14. Ndb5 $6 (14. Be2 Nxd4 15. exd4 Be6 16. O-O $11) (14. Nb3 Bxc3+ {(...Qc7)} 15. Qxc3 Qxc3+ 16. bxc3 Nc7 $11) 14... a6 $1 15. b4 (15. Nd4 Nxd4 16. exd4 Bg4 $1 $36) 15... Qd8 16. Rxd5 Bd7 $1 (16... Qb6 $4 17. Rd6 $1 $18) (16... Qe8 $6 17. Nd6 Qc6 18. Nde4 $1) (16... Qe7 $6 17. Nd6 Nd4 {(... Nf4 Rd2)} 18. Qd3 Be6 19. Nde4 Nb5 $1) 17. Qd2 (17. Nd6 Bc6 18. Rd1 Nd4 $1 19. exd4 Qxd6) (17. Ne4 axb5 18. Qd1 Bd4 $1) 17... axb5 18. Rxd7 (18. Ne4 Bd4 $1 19. exd4 Qh4) 18... Qxd7 $1 (18... Bxc3 $2 19. Rxd8 Bxd2+ 20. Rxd2 Rxa3 21. Bxb5 Rb3 $11) 19. Qxd7 Bxc3+ 20. Ke2 Rfd8 21. Qxb7 Ng5 $3 $19 {Piket,J (2625) -Sturua,Z (2545)/Debrecen 56/512 1992[#]}) 12... Rd8 (12... exd5 $2 13. Nxd5 $16 { AK}) (12... Bxc3 13. Qxc3 Qxc3+ 14. bxc3 exd5 15. Rxd5 $16 {AK}) 13. Nd4 {"The only attempt to fight for the initiative" (AK).} (13. Be2 Bxc3 14. Qxc3 Qxc3+ 15. bxc3 Rxd5 $11 {AK}) 13... exd5 14. Be2 Qb6 (14... Ne6 15. Nb3 Bxc3 16. bxc3 $14 {AK}) 15. O-O Ne4 (15... Ne6 16. Nf3 d4 17. Ne4 dxe3 18. Nxf6+ gxf6 19. Qxe3 $14 {AK}) 16. Qc2 Nxc3 17. Qxc3 $14 Be6 (17... Bf5 18. Qd2 Be4 { (0,5-0,5 Vaganian-Tal 1985)} 19. Bg4 $14 {AK} a5 (19... Re8) (19... Rd6) 20. h3 ) 18. Qc2 $1 Rac8 19. Qb1 {"The Queen has retreated to the safety of a square from where she can quickly return to the centre if necessary" (AK).} Rc7 20. Rd2 Rdc8 (20... Bxd4 21. Rxd4 {"would probably have led to a draw, but passive play is not in GK's temperament" (AK)} Rdc8 22. Bd3 Rc5 23. h3 Qc7) 21. Nxe6 $1 {[#]A new case (after Alekhine-Nimzovitch, Sultan Khan-Flohr, Fischer-Petrossian and many others) of a "good Knight" deliberately exchanging himself for a "bad Bishop".} (21. Rfd1 Bxd4 22. Rxd4 Rc2 23. R4d2 Bf5 {AK}) 21... fxe6 (21... Qxe6 22. Rfd1 $14 {AK}) 22. Bg4 {"The bB strikes in a vacuum, while the wB is able to create dangerous threats" (AK).} (22. Rfd1 Qb4 {/\ Qd2= AK}) 22... Rc4 23. h3 Qc6 24. Qd3 (24. Qg6 Qe8 {AK}) 24... Kh8 (24... a5 25. f4 Rc5 (25... Qb6)) 25. Rfd1 a5 26. b3 Rc3 27. Qe2 Rf8 (27... Rc1 28. Rxc1 Qxc1+ 29. Kh2 Qc6 30. g3 $14 {but GK "apparently underestimates opponent's threats" AK}) 28. Bh5 $1 {[#]"The Bishop hits the tape and bounces in another direction, like a billiard ball". (AK).} Bd8 29. Bg6 b5 {A serious waste of time according to AK, who gives this move a "?".} (29... Bc7 30. Bd3 Qd6 31. g3 Qe5 32. Qg4 Qf6 {with fortress: considered indispensable by AK; it was in any case simpler}) 30. Bd3 b4 31. Qg4 {[/\ Qg6]} Qe8 32. e4 $1 (32. h4 Kg8 (32... h5 $6 33. Qg3 Bc7 34. Qg6 Bd8 35. g3 $16 {AK}) 33. h5 Bg5 {AK}) 32... Bg5 (32... Bb6 {(not considered by AK)} 33. exd5 exd5 34. Bf5 Re3 $1 {[#]} (34... Rf6 35. Rxd5 g6) 35. Rf1 (35. fxe3 Bxe3+ 36. Kh1 {(Kh2 ...Qe5+)} Bxd2) (35. Rxd5 Re1+ 36. Kh2 $8 Bxf2) 35... Re1 $11 36. Rxd5 $4 Bxf2+ $1 37. Kxf2 Qe3#) 33. Rc2 (33. Re2 $2 Rf4 {AK} 34. Qg3 dxe4 $19) 33... Rxc2 (33... Qf7 34. Re2 $14 {AK} Rc6) (33... Qc6 34. Qe2 Rc8 35. Rxc3 bxc3 36. exd5 exd5 37. Bc2 $14 {AK}) (33... Qc8 34. exd5 $1 ( 34. Qe2 Qc5 $1) 34... exd5 (34... Rxc2 $2 35. Qe4) 35. Re2) (33... Rf4 34. Qe2 Rf8) 34. Bxc2 Qc6 (34... Bd8 $1 35. exd5 exd5 36. Qd4 (36. Qg6 Qxg6 37. Bxg6 Bb6 38. Rd2 Rf6) 36... Qe2 $11) 35. Qe2 Qc5 {[/\ Rf2, Be3]} 36. Rf1 Qc3 $6 {[/ \ Qd2]} (36... Bf6 37. exd5 Qxd5 (37... exd5 $2 38. Qd3 Kg8 39. Re1 $1 $18) 38. Qg4 Bd4 39. Qg6 Kg8 $8) 37. exd5 exd5 38. Bb1 $1 {[#]} Qd2 (38... Bf6 39. Qg4 Qe5 40. Qg6 Kg8 41. Qh7+ Kf7 42. Qd3 Kg8 43. Rd1 Rd8 44. Qb5 d4 45. Qd3 $14) 39. Qe5 { "After 18 moves "on the white keys" (as the grandmaster -- and pianist -- Taïmanov would say), at least a move on black square! (AK). Perhaps it was necessary to continue on the same keys.} (39. Qxd2 Bxd2 40. Rd1 Bg5 41. Rxd5 Rd8 $11 {AK}) (39. Qe6 $1 {AK} Bh4 ({may be better} 39... Bf6 40. Qf5 Kg8 $8 41. Bc2 {(for Rd1)} Qg5 42. Qe6+ Kh8 43. f4 Qh5 44. Rd1) 40. Qg6 Bxf2+ 41. Kh1 Kg8 $8 42. Qh7+ Kf7 43. Bg6+ {(23rd move on "white keys" !)} Ke6 ( 43... Kf6 $6 44. Bh5 $1 Qf4 {(...Qd4? Qc2!)} 45. Qg6+ Ke5 46. Qxg7+) 44. Qxg7 Qe2 $1 (44... Rf6 $2 45. Bh5 $1) 45. Rc1 Bc5 $8 46. Bd3 $1 Qe3 (46... Qxd3 47. Re1+) 47. Rd1 Rf2 48. Ba6 $16) 39... Rd8 $6 (39... d4 $2 40. Qe4 Kg8 41. Bd3 $18 {AK}) (39... Bf6 {AK} 40. Qf5 Kg8 41. Bd3 Rd8) 40. Qf5 Kg8 41. Qe6+ Kh8 ( 41... Kf8 $2 42. Bg6 Qf4 43. Re1 $18 {/\ Qe8 AK}) 42. Qg6 Kg8 43. Qe6+ Kh8 44. Bf5 $1 {[#]} (44. Re1 Rf8 {AK}) 44... Qc3 $8 (44... Bf6 $2 45. Re1 Rf8 46. Qe8 Kg8 47. Bg6 $18) 45. Qg6 (45. Re1 Rf8 46. Rd1 (46. Qe8 Qf6) 46... Bf6 47. Qxd5 (47. Bb1 Qe5) 47... Bh4 48. g3 Qf6 49. Qxa5 Bxg3 50. fxg3 Qxf5 51. Qxf5 Rxf5 52. Rd4 Ra5) 45... Kg8 46. Be6+ Kh8 47. Bf5 (47. Bxd5 Qf6) 47... Kg8 48. g3 (48. Qh7+ Kf8 49. Be6 Ke7) 48... Kf8 49. Kg2 (49. h4 Be7 $1 50. Be6 Qf6) 49... Qf6 (49... Be7 50. Rd1 (50. Rc1 Qe5 51. Qh7) 50... Rd6 51. Qh7) 50. Qh7 {threatens f4.} Qf7 ( 50... g6 51. Bxg6 Qg7 52. f4 Bf6 53. Rd1 $16 {AK}) 51. h4 Bd2 (51... Bf6 52. Re1 Qg8 53. Qg6 Qf7 54. Qg4 {AK}) (51... Be7 52. Re1 {AK} Bc5 $8 53. Re6 { (considers Ra6xa5, all else being equal)} (53. Re2 {(threatens Be6)} Qg8 $8 54. Qg6 Qf7 55. Qg4 {is similar}) 53... Qg8 (53... d4 $6 54. Re5 $1) 54. Qg6 Qf7 55. Qg4 $16) 52. Rd1 Bc3 53. Rd3 $1 Rd6 $2 {The cracking mastodon.} (53... Qg8 54. Qg6 Qf7 55. Qb6 {AK} Bf6 56. Be6 Qe8 57. Rxd5 $16) (53... Bf6 { (not considered by AK)} 54. Re3 $1 Qg8 $8 55. Qg6 Qf7 56. Qg4 d4 57. Rf3 h5 58. Qe4 Qd5 59. Qc2 Rd6 60. Be4 Qe5 61. Bd3 $16) (53... Ke7 54. Rf3 (54. Re3+ Kd6 55. Be6) 54... Kd6 55. Bg4 Bf6 56. Qd3 Qc7 57. Rf5 $16) 54. Rf3 $1 $18 {[#]} (54. Re3 $2 {("an inaccuracy can be enough to ruin everything" AK)} g5 $1 {AK} (54... g6 $1) 55. Rxc3 $1 bxc3 $8 (55... Qxh7 $2 56. Rc8+) 56. Qh8+ Ke7 $8 (56... Qg8 $6 57. Qxc3 Qf7 58. Qh8+ Qg8 59. Qe5 $3 {[#]} Rd8 $6 {(...Rb6 Qc3!! or ...Rc6 Qb8+)} 60. Qf6+ Ke8 61. Bd3 $3 Rb8 62. Qd6 $1) 57. Qe5+ Re6 58. Bxe6 Qxe6 59. Qc7+ Ke8 60. Qxc3 gxh4 61. gxh4 Qg4+ 62. Qg3 Qe4+ 63. Qf3 Qxh4 64. Qxd5 $14) 54... Ke7 {"The King is forced to leave his shelter" (AK).} (54... Bf6 55. Re3 $1 {(threatens Qh8+ then Re8+)} g5 (55... g6 56. Qxh6+ Bg7 57. Qf4 Rd8 {(...Rb6 Bxg6!!)} 58. Qg5 $1 Rd6 59. Bd3 $18) 56. Qxh6+ $8 {(AK, who enjoys the interception R-B) } Qg7 57. hxg5 $18) (54... Rf6 55. Re3 $1 (55. Bg6 $1) 55... g5 (55... Rxf5 56. Qh8+ {idem}) 56. Qh8+ $8 {(and now the B-R interception! "Typical in problems" he says, without going so far as to quote the Grimshaw theme)} Qg8 57. Re8+ $8) 55. Qh8 $1 {Certainly the simplest.} (55. Re3+ $1 {(a " guilty haste " according to AK; even...)} Kd8 56. Qh8+ $8 Kc7 57. Qc8+ $8 Kb6 58. Qb8+ $8 Kc5 {(/\ Rc6, Qc7 AK)} ({on} 58... Kc6 {the same move is even stronger}) 59. a4 $3 {[#](not the only win, but the most fun)} (59. Bd3 $1 {(or Re8!)} Rc6 (59... Re6 60. Qb5+) (59... Rb6 60. Qa8 $1) 60. Re8 $1 Qc7 (60... Kd4 61. Bb5 $1 Re6 62. Rf8) 61. Qb5+ $8 Kd4 62. Bf5 {(threatens Rc8)} Qb6 63. Qd3+ Kc5 64. Qe3+ Bd4 65. Qe7+ $8) 59... Qxf5 (59... Rb6 60. Qa8 Qxf5 61. Qxa5+ {idem}) (59... Rc6 60. Qb5+) 60. Qc7+ Rc6 61. Qa7+ $8 Rb6 62. Qxa5+ $8 Kc6 63. Qa8+ $8 Kc5 (63... Kd6 64. Qd8+ $1 Kc6 65. Qe7 {idem}) 64. Qa7 $3 {[#] (threatens a5)} (64. a5 $2 Rf6 $1) 64... Kc6 (64... Bd4 65. Rf3 {followed by a5}) 65. Qe7 $3 {(even stronger than a5 ...Rb5 Qa6+)} (65. Re7 $2 Qc8 $1) 65... Qd7 66. Re6+ $8) 55... d4 {AK does not comment here, considering that one wins against all defences, which is also true.} (55... Qf8 56. Re3+ $8 Kf7 57. Be6+ $1 Rxe6 58. Qxf8+ Kxf8 59. Rxe6) (55... Be5 56. Qb8 $1 {(cloue la TN)} (56. Bh3 $1 Rf6 57. Re3 $1 Rxf2+ 58. Kg1 {AK} Qf8 59. Rxe5+) 56... g6 57. Bg4 Qg7 58. Qb7+ Ke8 59. Qc8+ Ke7 60. h5 $1 g5 61. Kh2 $1 {Z} a4 (61... d4 62. Qb7+ Ke8 63. Qa8+ Ke7 64. Qxa5 d3 65. Qc5 d2 66. Re3) 62. Qb7+ Ke8 63. Qa8+ Ke7 64. Qa7+ Ke8 (64... Kd8 65. Rf7) 65. Qxa4+) (55... Bd4 56. Qc8 $1 Bb6 (56... Rf6 57. Qd7+ Kf8 58. Qd8+ Qe8 59. Qxa5 $1 {(stronger than Qxd5)} Qb8 60. Qxd5) ( 56... Rd8 57. Qc7+ Ke8 58. Qc6+ Ke7 59. h5 $1 {Z}) 57. g4 $1 g6 (57... h5 58. Re3+ $1 Bxe3 59. Qc7+ Ke8 60. Qxd6) 58. Qb7+ $8 (58. Bd3 $2 Rf6) 58... Ke8 59. Qb8+ $8 Ke7 60. Bc8 $3 {[#]} Qg8 (60... Rf6 61. Qe5+ $8) 61. Qb7+ Ke8 (61... Kd8 62. Rf6 $1) 62. Bd7+ $1 Rxd7 63. Qxb6 $18) (55... Bd2 56. Be6 $3 {[#]} (56. Qc8 $1 Rf6 57. Qc5+) 56... Qxe6 57. Qxg7+ $8 Kd8 58. Rf8+ $8) 56. Qc8 $1 (56. Rf4 $1 d3 57. Re4+ $8 Kf6 58. Qb8 $3 {[#](as in the Q/R+P endgame, the promotion is opposed, not by blocking the pawn, but by attacking the rook that supports it !)} Rd5 59. Qb6+ $1 Kxf5 60. g4+ Kxe4 61. Qe3#) (56. Qa8 $1 Rf6 57. Rf4 $3 Rxf5 58. Qe4+) 56... Rf6 (56... Qd5 57. Qc7+ $8 Ke8 58. Be4 $1 Qxe4 59. Qxd6 $18) 57. Qc5+ (57. Rf4 $1 Kd6 (57... Qd5+ 58. Kg1 Qc6 59. Qg8 {followed by Re4+}) 58. Qa6+ Kc5 59. Qxa5+ Kc6 60. Be4+ Kd6 61. Qb6+ Ke7 62. Qc7+) 57... Ke8 (57... Kd8 58. Rf4 $1 (58. Qc8+ $1 Ke7 59. Rf4 $1 {as already said}) (58. Qxa5+ Qc7 59. Qd5+ {AK} Qd6 60. Qa8+ Ke7 61. Qb7+ Kf8 62. Bg6) 58... Qc7 59. Qd5+ $8 Qd6 60. Qxa5+ Qc7 61. Qa8+ Ke7 62. Re4+ Kd6 63. Qe8 $1 Bb2 64. Qb5 $1 {[#](the "defences" ...Qc6 & ...Qc5 give way to an immediate mate)} Bc3 65. Kh2 $1 (65. Re8 $2 Qc6+) 65... h5 66. Re8 $18) 58. Rf4 $1 {[#]} Qb7+ 59. Re4+ Kf7 (59... Re6 60. Qc4 $3 {[#]} Rxe4 61. Qg8+ $8 Ke7 62. Qxg7+ $8 {AK}) 60. Qc4+ $1 (60. Bh7 $1) 60... Kf8 61. Bh7 $3 {[#]} Rf7 (61... Qf7 62. Qc8+) 62. Qe6 $1 (62. Qc5+ $1 Re7 63. Qd6 $1 Qd7 64. Rf4+) 62... Qd7 63. Qe5 $1 {The different coloured Bishops, a factor of drawing? What a joke !} (63. Qe5 $1 Qd8 (63... Re7 64. Qf4+ Ke8 { (...Rf7 Qb8+)} 65. Bg6+) (63... Qe7 64. Qb8+) 64. Qc5+ $1 (64. Bg6 $1) 64... Re7 65. Rf4+ Ke8 66. Qc6+ Qd7 67. Bg6+ {AK}) (63. Qb6 $1 Qc7 64. Qb5 $3 Re7 65. Rf4+ Rf7 66. Bg6 $3) 1-0 [Event "2#"] [Site "?"] [Date "2013.??.??"] [Round "?"] [White "Heyl, P."] [Black "4258.02"] [Result "1-0"] [SetUp "1"] [FEN "K3B3/1Np1NR2/4k3/4n2p/2q5/1Q6/b7/2B1Rn2 w - - 0 1"] [PlyCount "1"] [EventDate "2013.??.??"] [SourceDate "2000.07.25"] 1. -- 1-0 [Event "2#"] [Site "?"] [Date "1961.??.??"] [Round "?"] [White "Larsson, GL."] [Black "1818.04"] [Result "1-0"] [SetUp "1"] [FEN "2K3B1/2n5/3pN3/Np1k1nRr/3pr1p1/6Q1/8/4R3 w - - 0 1"] [PlyCount "1"] [EventDate "1961.??.??"] [SourceDate "2000.07.25"] 1. -- 1-0 [Event "2#"] [Site "?"] [Date "1892.??.??"] [Round "?"] [White "Valle, G."] [Black "1552.35"] [Result "1-0"] [SetUp "1"] [FEN "2RbN3/2p1P2B/pNP1Rp2/Pk3p2/rB6/p7/K7/4Q3 w - - 0 1"] [PlyCount "1"] [EventDate "1892.??.??"] [SourceDate "2000.07.25"] 1. -- 1-0 [Event "2#"] [Site "?"] [Date "2013.??.??"] [Round "?"] [White "Guida, M."] [Black "1755.76"] [Result "1-0"] [SetUp "1"] [FEN "3K4/p3Q3/2PNPP1P/r1rBkN2/1P1Rp2P/1pPn1ppb/3B1p2/8 w - - 0 1"] [PlyCount "1"] [EventDate "2013.??.??"] [SourceDate "2000.07.25"] 1. -- 1-0 [Event "2#"] [Site "?"] [Date "1958.??.??"] [Round "?"] [White "Wermelinger, C."] [Black "4848.16"] [Result "1-0"] [SetUp "1"] [FEN "1B1R1R2/1pp1K1p1/1N2p1p1/4k1N1/2r1b3/r4p2/3P4/1nq1Q2n w - - 0 1"] [PlyCount "1"] [EventDate "1958.??.??"] [SourceDate "2000.07.25"] 1. -- 1-0 [Event "2#"] [Site "?"] [Date "2013.??.??"] [Round "?"] [White "Shanshin, V."] [Black "1325.21"] [Result "1-0"] [SetUp "1"] [FEN "3K4/3Qn3/8/3N2N1/1Bk5/2p1P3/2B1P3/3r4 w - - 0 1"] [PlyCount "1"] [EventDate "2013.??.??"] [SourceDate "2000.07.25"] 1. -- 1-0 [Event "2#"] [Site "?"] [Date "2010.??.??"] [Round "?"] [White "Barth, M & Papack D"] [Black "1588.42"] [Result "1-0"] [SetUp "1"] [FEN "1b1n4/4p3/2pNb1R1/4k3/PPP2rP1/8/1NB3nQ/BK1R4 w - - 0 1"] [PlyCount "1"] [EventDate "2010.??.??"] [SourceDate "2000.07.25"] 1. -- 1-0 [Event "2#"] [Site "?"] [Date "2013.??.??"] [Round "?"] [White "Loustau, JM."] [Black "4785.23"] [Result "1-0"] [SetUp "1"] [FEN "q6B/1N1b4/p2pN1r1/r7/3Pk3/pQ5B/2P2R1b/K5n1 w - - 0 1"] [PlyCount "1"] [EventDate "2013.??.??"] [SourceDate "2000.07.25"] 1. -- 1-0 [Event "2#"] [Site "?"] [Date "1956.??.??"] [Round "?"] [White "Bosik, V."] [Black "1478.15"] [Result "1-0"] [SetUp "1"] [FEN "8/1n4bK/1p4Q1/r2p1p2/PRpk4/3p1b2/3Nn2B/3N4 w - - 0 1"] [PlyCount "1"] [EventDate "1956.??.??"] [SourceDate "2000.07.25"] 1. -- 1-0 [Event "2#"] [Site "?"] [Date "1958.??.??"] [Round "?"] [White "Van Koll, AJ."] [Black "1258.34"] [Result "1-0"] [SetUp "1"] [FEN "8/3p2KB/nNp2p1Q/2P1P1RN/3k2P1/2R5/6p1/B3n1b1 w - - 0 1"] [PlyCount "1"] [EventDate "1958.??.??"] [SourceDate "2000.07.25"] 1. -- 1-0 [Event "2#"] [Site "?"] [Date "2011.??.??"] [Round "?"] [White "Lipton, M."] [Black "4243.02"] [Result "1-0"] [SetUp "1"] [FEN "k1K5/b5p1/8/3R4/6p1/5R2/1n4B1/1Q5q w - - 0 1"] [PlyCount "1"] [EventDate "2011.??.??"] [SourceDate "2000.07.25"] 1. -- 1-0 [Event "3#"] [Site "?"] [Date "1893.??.??"] [Round "?"] [White "Stent, J."] [Black "0111.10"] [Result "1-0"] [SetUp "1"] [FEN "8/N2K4/1k6/1B6/8/2P5/8/R7 w - - 0 1"] [PlyCount "1"] [EventDate "1893.??.??"] [SourceDate "2000.07.25"] 1. -- 1-0 [Event "3#"] [Site "?"] [Date "1874.??.??"] [Round "?"] [White "Makovsky, K."] [Black "1141.11"] [Result "1-0"] [SetUp "1"] [FEN "3N4/8/B4p2/4k3/1K1R4/8/5P2/Qb6 w - - 0 1"] [PlyCount "1"] [EventDate "1874.??.??"] [SourceDate "2000.07.25"] 1. -- 1-0 [Event "3#"] [Site "?"] [Date "1929.??.??"] [Round "?"] [White "Petrovic, N."] [Black "4888.52"] [Result "1-0"] [SetUp "1"] [FEN "8/nQ2R3/2q3PB/2p1n3/2P1k2N/p1P1P2P/r1rR2N1/bB1b2K1 w - - 0 1"] [PlyCount "1"] [EventDate "1929.??.??"] [SourceDate "2000.07.25"] 1. -- 1-0 [Event "3#"] [Site "?"] [Date "1934.??.??"] [Round "?"] [White "Fleck, F."] [Black "3528.54"] [Result "1-0"] [SetUp "1"] [FEN "3qn1N1/8/2pBP1R1/8/4p1p1/1P2PkN1/2PpRPr1/n2K3B w - - 0 1"] [PlyCount "1"] [EventDate "1934.??.??"] [SourceDate "2000.07.25"] 1. -- 1-0 [Event "4#"] [Site "?"] [Date "1974.??.??"] [Round "?"] [White "Lochet, J."] [Black "0055.45"] [Result "1-0"] [SetUp "1"] [FEN "2n5/1ppb4/P1p3pN/2B1k1P1/5Np1/6P1/B1P5/3K4 w - - 0 1"] [PlyCount "1"] [EventDate "1974.??.??"] [SourceDate "2000.07.25"] {A. Feoktistov version.} 1. -- 1-0 [Event "4#"] [Site "?"] [Date "1935.??.??"] [Round "?"] [White "Schneider, St"] [Black "0358.32"] [Result "1-0"] [SetUp "1"] [FEN "n1nb3r/6N1/5p2/4P2p/2P1k3/1N4B1/4BP2/2K5 w - - 0 1"] [PlyCount "1"] [EventDate "1935.??.??"] [SourceDate "2000.07.25"] 1. -- 1-0 [Event "5#"] [Site "?"] [Date "2004.??.??"] [Round "?"] [White "Predrag, N."] [Black "1340.82"] [Result "1-0"] [SetUp "1"] [FEN "8/PP1P1P2/P7/4p3/4P3/3B4/prPPK3/kb1Q4 w - - 0 1"] [PlyCount "1"] [EventDate "2004.??.??"] [SourceDate "2000.07.25"] 1. -- 1-0 [Event "5#"] [Site "?"] [Date "1990.??.??"] [Round "?"] [White "Kuzovkov, A."] [Black "3548.75"] [Result "1-0"] [SetUp "1"] [FEN "1K4nn/1P6/pN1p4/1p2P3/1P1k1Pp1/4R1P1/2RPp1Pq/3Nb1Br w - - 0 1"] [PlyCount "1"] [EventDate "1990.??.??"] [SourceDate "2000.07.25"] 1. -- 1-0 [Event "h#2 with Set Play"] [Site "?"] [Date "1958.??.??"] [Round "?"] [White "Bukovinszky, L & Sztankovszky I"] [Black "3357.24"] [Result "1-0"] [SetUp "1"] [FEN "7B/4pb2/1P1pr1p1/5kpn/2P2Nn1/4q3/1K2B3/8 b - - 0 1"] [PlyCount "1"] [EventDate "1958.??.??"] [SourceDate "2000.07.25"] 1... -- 1-0 [Event "h#2"] [Site "?"] [Date "1959.??.??"] [Round "?"] [White "Zilahi, Z."] [Black "4670.11"] [Result "1-0"] [SetUp "1"] [FEN "8/7K/6Qp/6b1/3B3r/3b3r/5P2/1q4k1 b - - 0 1"] [PlyCount "1"] [EventDate "1959.??.??"] [SourceDate "2000.07.25"] 1... -- 1-0 [Event "h#3 b) Bh7 on b1"] [Site "?"] [Date "1959.??.??"] [Round "?"] [White "Leibovici, P."] [Black "3354.12"] [Result "1-0"] [SetUp "1"] [FEN "8/5p1B/8/3k3r/5B1q/1p3N1P/8/3b1Kn1 b - - 0 1"] [PlyCount "1"] [EventDate "1959.??.??"] [SourceDate "2000.07.25"] {AV correction.} 1... -- 1-0 [Event "h#3 b) Bc5 on a7"] [Site "?"] [Date "1959.??.??"] [Round "?"] [White "Leibovici, P."] [Black "3746.12"] [Result "1-0"] [SetUp "1"] [FEN "R5r1/4p3/3b4/2B1kPn1/1p2nr2/4q3/8/3K4 b - - 0 1"] [PlyCount "1"] [EventDate "1959.??.??"] [SourceDate "2000.07.25"] 1... -- 1-0 [Event "h#3 with Set Play"] [Site "?"] [Date "1953.??.??"] [Round "?"] [White "Santiago, JB."] [Black "0001.22"] [Result "1-0"] [SetUp "1"] [FEN "8/3K4/8/2pk4/4p3/1P3N2/2P5/8 b - - 0 1"] [PlyCount "1"] [EventDate "1953.??.??"] [SourceDate "2000.07.25"] 1... -- 1-0 [Event "s#3"] [Site "?"] [Date "2016.??.??"] [Round "?"] [White "Kuzovkov, A."] [Black "3848.38"] [Result "0-1"] [SetUp "1"] [FEN "nR5R/2pPPp2/1pK1N3/1P3pB1/2N1r1kp/3p1b1p/4p1r1/4nq2 w - - 0 1"] [PlyCount "1"] [EventDate "2016.??.??"] [SourceDate "2000.07.25"] 1. -- 0-1