This session experienced some technical jolts with the debut of Jitsi.
Although convenient to use, the interface had a few freezes that made us go back to our first love, thus depriving us of the presence of a great PG composer that we had lost sight of for a long time.
The course therefore resumed with Team Viewer as support and with the core group.
A microphone breakdown ("between the back rooms", the Countess would have added [french joke]) deprived the clerk of a few strokes of the paw
Here is the detailed report written by the Master
---
Master's words
---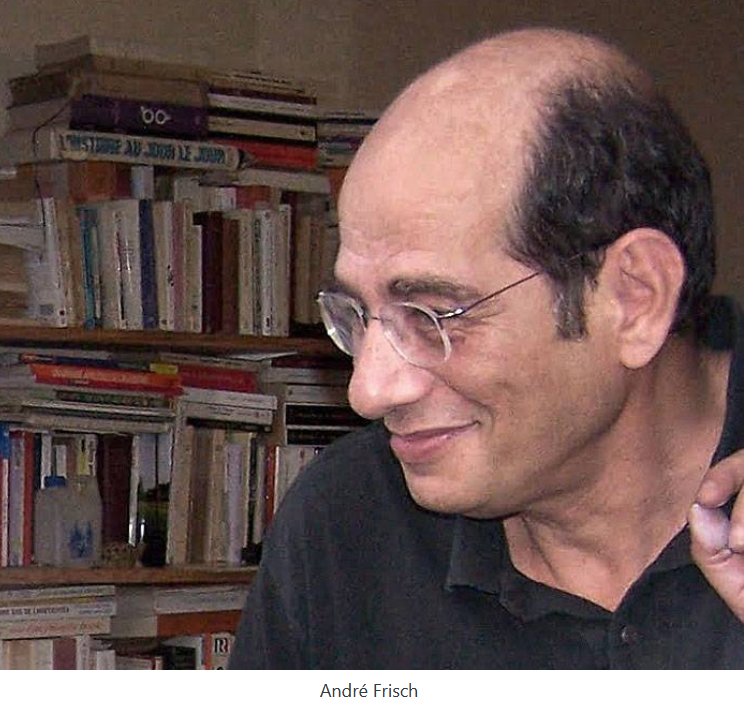 The sadness of the day. After all the persons of great value disappeared in 2016, it is the turn of André Frisch, international grandmaster in chess bookshop. True Mr Smile, he welcomed in his domain of the Saint-André-des-Arts street (it is not invented!) any quidam showing a beginning of interest for Chess, guided him with an infinite patience, guessed his preferences, making of him, most often, a convinced follower.
Without him, my work on endgames would have remained in the drawers. I mean, it would not even have started. Thirty-seven years ago, André asked me to write a book on the endgames for the "Librairie Saint-Germain" collection that he had launched. The previous book being a collection of games commented by Karpov, I was sensitive to the immense honour that had been done to me, while stammering that it would involve an immense amount of work, that one volume would not be enough, that if he wished, I could rather present a collection of very beautiful problems, with anecdotes and solutions perfectly written, very clear, that it would capture much less time, etc. Without breaking his smile for a second, he replied that a book on problems would have too little audience, that he didn't mind two volumes, that he would leave me plenty of time... And so the Endgames' Marquis was born. Thank you. To God, André.
Quote of the day: "Who was the greatest player? If Chess is an art, Alekhine. If it is a science, Capablanca. If it is sport, Lasker" said Xavier Tartacover. But the difficulty is that it is all three at the same time.
The anger of the day. The French language is riddled with unnecessary complications (why say "quatre-vingts" instead of the simple "octante"?) but it also possesses qualities of sobriety, which are being undermined nowadays. Not to mention the grotesque " taux d'alcoolémie " (when alcoolémie means alcohol level), I bristle every time I hear the ridiculous " Françaises, Français " shouted by imbeciles who hope to pass themselves off as " feminists " (!), the horrible " celles-z-et ceux " (sic !) and the unbearable " bonjour à toutes-z-et à tous " (resic !) The word "man" sometimes refers to the human being (from the Latin homo) and sometimes to the male (from the Latin vir), and the context is generally clear enough, without the need to make it more cumbersome. A famous comedian dealt with this question in a dazzling way: would you say "Belges, Belges"?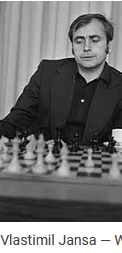 The anecdote of the day, read in the excellent book by Vlastimil Jansa, wonderful man, superb player and best teacher in the world (now that MD has passed away, I won't be quibbled about it). "A few years ago my garden was ravaged by moles. I went to see my friend George, a practical, know-it-all man. He gave me a list of specialist shops. But I found such a wide range of products that I couldn't decide. I went back to George and asked him which product was the most effective. He was silent for a moment and then said, "How the hell should I know? Do you think I'm a mole? I laughed more than I should have, because I live this anecdote constantly, and in both directions. Being practically useless, I often ask friends for advice, but sometimes too much: they know much more than I do, but not everything! Conversely, when I am asked about chess endgames or problems, I don't always know how to answer: I have seen thousands of each, but I am far from being omniscient.
The studies of the day. An elementary exercise, or more exactly, with elementary material, including however two ZZ. I present it as an entry exercise to the chess school which it will be necessary to create one day or another. Hoping not to wait 100 years, as for Lyautey's tree ("It will take 100 years? All the more reason to start right away"). Then two studies by the same author, almost 50 years apart. Paradox: it is the oldest one that contains ZZs!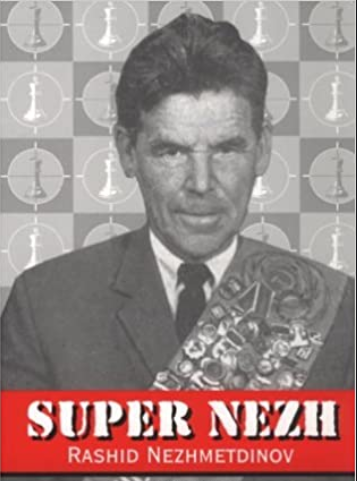 The practical endgames of the day. In a seemingly ordinary rook endgame, you are waiting for the King to go west but... you see him go east. On closer inspection, you see that this is the only way! Then a sacrifice that could (should) have gone wrong. I've said over and over again to be wary of them in the endgame, even if you really want them in the middle game. These two examples are presented by another great pedagogue, Dražen Marović.
Game of the day. The man who had a score of 3/4 against Tal here outclasses the record holder for longevity, who died just after his 99th birthday, a Hungarian who stayed in Paris but preferred to settle in the "workers' paradise", whose championship he won in 1940.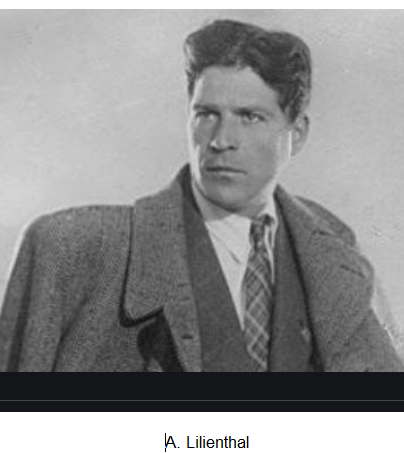 The fairy positions of the day. Don't confuse the symmetrical Circé and anti-circé with the symmetrical anti-circé and Circé !?
The training of the day. After the 2# Marjan, some Francuzi are featured in the 3#, 4# and helpmate sections. Echo-cameleon of pins, then four varied Czech model mates, a superb and difficult Austrian logic problem, a French loydesque (look closely at the Queen's white play), and finally a repetition that is not a repetition. The first helpmate and the last one are the only ones that will make you think. Don't miss the circular movement of the knight in the 6,5# helpmate. Two months ago we talked about the Popandopoulo theme: here is a very easy selfmate (promise to hide the solution, as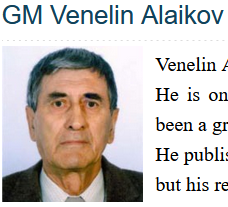 usual). Finally a Proof Game (there hasn't been one for a long time) that is very pleasant to look for (just manoeuvres, no promotions) in honour of the greatest German problemist.
Have a good time. See you, God willing, in a little month.
Master's diagrams
[Event "?"] [Site "?"] [Date "1969.??.??"] [Round "?"] [White "Van_Breukelen, G."] [Black "+0010.10c6f3"] [Result "1-0"] [SetUp "1"] [FEN "6B1/8/2K5/8/8/5k1P/8/8 w - - 0 1"] [PlyCount "15"] [EventDate "1969.??.??"] [SourceDate "2000.07.25"] {Admission exercise to the Marquis Chess College.} 1. Kd7 $3 (1. Kd5 $2 Kf4 $8 2. Ke6 (2. Kd6 Kf5 $8) 2... Kg3 $8 $11 (2... Kg5 $2 3. Ke7 $8 {: texte})) ( 1. Kd6 $2 Kf4 $8 2. Ke7 {[%csl Ge7,Yf8,Gg5,Yg6]} Kg5 $3 {[#](ZZ : the bK will join h8 or capture the pawn)} 3. Kf8 (3. Be6 Kg6 $1 4. Kf8 Kh7 $8 $11) (3. Kf7 Kh4 $8 ) (3. Ke8 Kf6 $1 {(or Kh5 but not Kh6? Kf7!)} 4. Kf8 Kg6 $8 {idem}) (3. Bf7 Kh6 $8) 3... Kg6 $8 {[#](ZZ : force access in g7 or h7)} 4. Be6 (4. h4 Kh5 $1) 4... Kh7 $8 $11) 1... Kf4 (1... Kg3 2. Be6 $8 Kh4 3. Ke7 $1 Kg5 4. Kf7 $1 Kh6 5. Bf5 $1 (5. Kg8 $1) 5... Kg5 6. Bg4 $1 Kh6 7. Kg8 $8) 2. Ke8 $3 {[#]Astonishing but necessary journey.} (2. Ke7 $2 Kg5 $8 {: c'est le ZZ déjà vu}) (2. Kd8 $2 Kf5 $3 {[#]} (2... Ke5 $2 3. Ke7 $8) 3. Ke8 Kf6 $8) (2. Kd6 $2 Kf5 $8) 2... Kg5 ( 2... Kf5 3. Kf7 $1 {(taking advantage of the fact that the bK cannot attack the pawn)} (3. Bf7 $1 Kg5 4. Kf8 $8 Kh6 5. Kg8 $8) 3... Kg5 4. Kg7 $1) 3. Ke7 $3 {ZZ [#]} (3. Kf7 $2 Kh4 $8 $11) (3. Kf8 $2 Kg6 $8 {: ZZ already seen}) 3... Kg6 (3... Kh6 4. Kf6 $1 Kh5 5. Kg7) 4. Kf8 $8 {ZZ [#]} Kh6 (4... Kf6 5. Bf7 $1 {(ou en h7)} Kg5 6. Kg7 $1 Kh4 7. Be6 $8 Kg5 8. Bg4 $1 Kh4 9. Kg6) 5. Kf7 $8 Kg5 (5... Kh5 6. Kg7 $1 Kg5 7. Be6 $1 Kh5 8. Bd7 Kg5 9. Bg4 $1) 6. Kg7 $1 (6. Bh7 $1 Kh6 7. Bf5 $1 Kg5 8. Bg4 $1) 6... Kf5 (6... Kh4 7. Be6 $8 {as already seen}) 7. Kh6 $1 (7. Be6+ $1 Kxe6 8. h4 $8 Kf5 9. h5 $8) 7... Kf6 8. h4 1-0 [Event "?"] [Site "?"] [Date "1984.??.??"] [Round "?"] [White "Marwitz, J."] [Black "=0440.12h2b3"] [Result "1/2-1/2"] [SetUp "1"] [FEN "8/8/1b6/2p5/5r2/1k2B3/2pRP2K/8 w - - 0 1"] [PlyCount "12"] [EventDate "1984.??.??"] [SourceDate "2000.07.25"] {The c2 pawn costs a rook, doesn't it? Unless...} 1. Rxc2 $1 (1. Rd3+ $1 {instructively demolishes :} Ka4 2. Bxf4 $8 (2. Rc3 $2 Re4 $8 3. Kg2 Rxe3) 2... Bc7 3. Bxc7 c1=Q 4. Kg2 $8 c4 (4... Qe1 5. Re3 $8) 5. Rf3 $1 {(or on g3)} Qe1 (5... c3 6. Kf2 $1) 6. Re3 $8 c3 7. Bg3 $3 Qd2 8. Bf4 $3 Kb3 9. Kf2 $11) (1. Bxf4 $2 Bc7 $3 {[#]} (1... c1=Q $2 2. Rd3+ $8) 2. Rd3+ Kb4 3. Bxc7 c1=Q $19) 1... Rh4+ (1... Kxc2 2. Bxf4 $8) (1... Re4 2. Rxc5 $8 $11) 2. Kg3 $8 Re4 3. Bxc5 $8 (3. Rxc5 $2 Rxe3+ $8 4. Kf4 Bxc5 $8) 3... Bc7+ 4. Bd6 $3 {[#]This is a version: the original had the bB on a7 in the diagram, hence 4 Kf3 too, the original intention.} (4. Kf3 $2 {(would be correct with the bB on b8)} Rf4+ $8 5. Ke3 Kxc2 $8 6. Bd6 Rc4 $1 {(or on f7)} 7. Bxc7 Rxc7 $19) 4... Bxd6+ 5. Kf3 $8 Rf4+ 6. Ke3 $8 Kxc2 $1 {Stalemate.} 1/2-1/2 [Event "?"] [Site "?"] [Date "1937.??.??"] [Round "?"] [White "Marwitz, J."] [Black "+0400.22b3e6"] [Result "1-0"] [SetUp "1"] [FEN "8/8/pP2k3/7r/1p6/1K6/7P/R7 w - - 0 1"] [PlyCount "15"] [EventDate "1937.??.??"] [SourceDate "2000.07.25"] {White has virtually one more pawn, but how can he pass if one black figure takes care of one pawn, and the other figure of the other pawn ?} 1. b7 $8 (1. Rxa6 $2 Kd7 $1 $11) 1... Rb5 (1... Rh8 2. Rxa6+ Kd7 3. Ra8 $1 $18) 2. Rxa6+ $8 Kf7 $1 (2... Kd5 3. Ra5 $8 $18) (2... Kd7 3. Rh6 $3 {[#]} (3. Rg6 $2 Kc7 $8 4. Ka4 Rh5 $8) 3... Kc7 (3... Rxb7 4. Rh7+ $8 Kc8 5. Rxb7 $8 {and pawn run}) 4. Ka4 $1 Rg5 (4... b3 5. Kxb5 $8 b2 6. Rh7+ {(or b8Q+ then Rb6+)} Kb8 7. Kc6) 5. Rb6 $1 Kb8 6. Rxb4 $8) (2... Ke7 $6 3. Ra7 $1 (3. Rh6 $1)) 3. Ra7 $8 (3. Rh6 $2 Kg7 $1 $11) 3... Kf6 $1 (3... Kg6 4. h4 $8 {: text}) 4. h3 $3 {[#]Festina lente.} (4. h4 $2 Kg6 $8 {ZZ [#]} 5. h5+ Kh6 $8 {ZZ} 6. Kc4 (6. Kc2 b3+ $8 7. Kb2 Rb4 $8 $11) 6... b3 $8 7. Ra6+ Kh7 $3 {(pn g7, there would be the recycling Rg6-g1)} 8. Kxb5 b2 $8 9. Kb6 b1=Q+ $8 10. Ka7 Qg1+ $8 11. Ka8 Qg2 $11) (4. Kc4 $2 b3 $8 $11) 4... Kg6 5. h4 $8 {ZZ [#]} Kh6 6. h5 $8 {ZZ} Kxh5 (6... Rb6 7. Ra6 $8 Rxa6 8. b8=Q $8) 7. Ra5 $1 (7. Ka4 $1 {(or on c4)} b3 (7... Rb6 8. Ra5+ Kg4 9. Rb5 $8) 8. Ra5 $8) 7... Rxa5 8. b8=Q $8 1-0 [Event "?"] [Site "?"] [Date "1982.??.??"] [Round "?"] [White "Larsen, Browne"] [Black "0400.33"] [Result "1-0"] [SetUp "1"] [FEN "4r3/1P3pp1/5k1p/8/5P2/5KP1/1R6/8 b - - 0 58"] [PlyCount "46"] [EventDate "1982.??.??"] [Source "ChessBase"] {EFII 1642 ; 34/F10.} 58... Rb8 {White's plan is usually to run with the king to the Queen's side, win the black rook and finish with the Rook against one or two black pawns on the kingside. Or, if the bK has moved also to the west, get a winning pawn endgame on the east side. But here, two circumstances bring a correction, one negative and one positive: White has one less pawn in the east but immobilises the bR and thus has the zugzwang, the absolute weapon.} 59. Kg4 $3 {[#]It was not expected on this side!} (59. Ke4 $2 Ke6 $1 (59... Ke7 $1 60. Kd5 Kd7 61. f5 Kc7 $8 62. f6 gxf6 $1 63. Ke4 Rxb7 64. Rxb7+ Kxb7 65. Kf5 Kc6 $11) 60. Rb6+ (60. f5+ Kd6 $8 { (Marovic)} (60... Kd7 $2 61. f6 $1 {BL} g6 62. Kd5 $8 Kc7 63. Rc2+ $8 Kd7 {(... Rd8 Rc6)} 64. Re2 $8 $18) 61. g4 (61. f6 g6 $8) 61... Kc6 62. Ke5 Rxb7 63. Rxb7 Kxb7 64. f6 (64. Kd6 g6 $8 65. fxg6 fxg6 66. Ke6 h5 $11) 64... g6 $8 65. Kd6 h5 $8 66. gxh5 gxh5 67. Ke7 h4 $11) 60... Kd7 61. Kd5 Kc7 62. Kc5 Rxb7 63. Rxb7+ Kxb7 64. Kd6 $8 g5 $1 (64... Kc8 $1 65. Ke7 f5 $8 66. Kf7 g5 $8 67. Kg6 gxf4 $8 68. gxf4 Kd7 69. Kxf5 Ke7 70. Kg6 Kf8 $1 $11) 65. fxg5 hxg5 66. g4 (66. Ke5 Kc6 67. Kf6 Kd5 {DM}) 66... f5 $3 {DM} 67. gxf5 g4 $8 $11) (59. Rb6+ $2 Ke7 $8 60. Ke4 Kd7) 59... Ke6 (59... Ke7 60. f5 {idem}) (59... g6 60. Rb6+ Ke7 (60... Kg7 61. f5 Kh7 62. Kf4 {BL}) 61. f5 $18 {BL}) 60. f5+ $1 Ke5 (60... Kf6 61. Rb4 $1 {(the simplest)} (61. Rb6+ Ke5 62. Rb1) 61... Ke5 (61... Ke7 62. Kh5) 62. Rb6 $1 {[#]} Ke4 (62... Kd5 63. Kh5) (62... h5+ 63. Kg5) (62... f6 63. Re6+ Kd5 64. Re7) 63. Rb5 g6 64. fxg6 $1 (64. f6 $2 Kd4 $8) 64... fxg6 65. Rb6 Ke5 66. Kh4 $1 Kf5 67. g4+ Ke5 68. Rxg6 $8 Rxb7 69. Rxh6 $18) (60... Kd7 61. Kh5 {BL} Ke7 62. Rb6) (60... Kd6 61. Kh5 Ke5 62. g4) 61. Rb4 {Z selon BL.} (61. Rb6 $1 {as already seen }) 61... g6 (61... Kf6 62. Rb1 Ke7 (62... Ke5 63. Rb6 {as on 60th}) 63. Kh5) (61... Kd6 62. Kh5 {BL} Ke5 63. g4 Kf6 64. Rb6+ Ke5 65. f6 gxf6 66. Kxh6 $18) 62. fxg6 fxg6 63. Rb6 $1 Kd4 (63... Ke4 64. Re6+ {BL}) 64. Rxg6 Rxb7 65. Rxh6 Rg7+ 66. Kf4 (66. Kh4 $1 Ke5 67. g4 $8 Kf4 68. Rf6+ $8 Ke5 69. g5) 66... Rf7+ 67. Kg5 Ke5 (67... Rg7+ 68. Rg6 (68. Kh4 {as above}) 68... Rh7 69. g4) 68. g4 Rf8 69. Kh5 Rf7 70. g5 Kf5 71. Rh8 $1 Ke6 72. Re8+ (72. g6 Ra7 73. Kh6) 72... Kf5 73. g6 Ra7 74. Rf8+ (74. Kh6 Ra1 75. Rf8+) 74... Ke6 75. Rf1 (75. Kh6 ) 75... Ra2 76. Kh6 Ke7 77. g7 Rh2+ 78. Kg6 Rg2+ 79. Kh7 Rh2+ 80. Kg8 Ra2 ( 80... Rh3 81. Re1+ Kd7 82. Re4) 81. Rh1 $1 (81. Rh1 $1 Rg2 82. Kh8 Kf7 83. Rf1+ (83. Rh7)) 1-0 [Event "?"] [Site "?"] [Date "1954.??.??"] [Round "?"] [White "Fairhurst, Keres"] [Black "0013.66"] [Result "0-1"] [SetUp "1"] [FEN "6k1/5pnp/6p1/p2p4/Pp1P4/1P3P2/6PP/2B3K1 b - - 0 35"] [PlyCount "33"] [EventDate "1954.??.??"] [Source "ChessBase"] 35... Nf5 36. Bb2 Ne3 37. Bc1 Nc2 38. Bb2 f5 39. Kf2 f4 40. g4 fxg3+ $2 {Burn the ships: the Knight will not be able to come out by e3. Black counts on his "high-speed train": the "h" pawn.} (40... Kf7 $1 41. Ke2 g5 42. Kd2 Ne3 $8 ) 41. hxg3 h5 42. Ke2 $4 {It's not a bad idea to capture the beast but some preparation was needed.} (42. f4 $3 Kf7 43. Ke2 Kf6 44. Kd2 Kf5 45. Kxc2 Kg4 46. Bc3 $3 {[#](the revenge of the "bad" Bishop: it is a "big pawn", you say? Well, that makes a 3 to 2 majority on Queen's side !)} bxc3 (46... Kxg3 47. Be1+ $8 Kxf4 48. Kd3 g5 49. Bd2+ Kg4 50. Ke2 {DM} h4 51. Kf2 Kf5 52. Bxb4 $18) 47. b4 $8 Kxg3 (47... axb4 48. a5 $8) 48. f5 $3 {[#](opens the b8-h2 diagonal with time saving)} (48. b5 $6 h4 49. f5 $8) 48... gxf5 49. b5 $8 h4 50. b6 h3 51. b7 h2 52. b8=Q+ Kg2 53. Qg8+ $8 {Marovic} ) 42... g5 $1 43. Kd2 (43. Kf2 Kf7 44. Ke2 Kf6 45. Kf2 h4 46. g4 Ke6 $1 47. Ke2 h3 48. Kf2 Ne1 $1 {for ...Nd3-c1}) 43... h4 $1 44. gxh4 gxh4 45. Ke2 Kf7 46. Kf2 Kg6 47. Kf1 Kg5 48. Kg1 Ne1 49. Bc1+ Kf5 50. Be3 Nxf3+ 51. Kf2 Ke4 0-1 [Event "URS-ch21"] [Site "Kiev"] [Date "1954.??.??"] [Round "7"] [White "Lilienthal, A."] [Black "Nezhmetdinov, R."] [Result "0-1"] [ECO "E70"] [PlyCount "66"] [EventDate "1954.??.??"] [EventType "tourn"] [EventRounds "19"] [EventCountry "URS"] [SourceDate "2000.07.25"] 1. d4 Nf6 2. c4 c5 3. d5 d6 4. Nc3 g6 5. e4 Bg7 6. Bd3 O-O 7. Nge2 Nbd7 {Quite rare.} (7... e6 {(almost always played)} 8. O-O (8. Bg5 h6 9. Bh4 exd5 10. exd5 Nbd7 11. f4 g5 12. Bg3 Ng4 13. O-O Ne3 14. Qd2 Nxf1 15. Rxf1 gxf4 16. Bxf4 Ne5 17. Bxh6 f5 18. Bxg7 Kxg7 19. Nf4 Rh8 20. h3 $44 Qe7 21. Nce2 Bd7 22. Ng3 Rhf8 $3 {[#]} (22... Nxd3 $1 23. Qxd3 Qe5 24. Ne6+ Bxe6 25. dxe6 f4) (22... Raf8 $2 {(the wrong rook, though the most natural)} 23. Ne6+ Bxe6 24. dxe6 $18 { (Moiseenko,A (2699)-Bacrot,E (2714)/Tromso 2013)} Nxd3 25. Qxd3 Qxe6 26. Nxf5+) 23. Ne6+ (23. Bc2 Rf7) (23. Qc2 Qg5) 23... Bxe6 24. dxe6 Nxd3 25. Qxd3 Qxe6 26. Nxf5+ Kh8 $8) 8... exd5 (8... Ng4 9. Bc2 (9. dxe6 fxe6 10. f4 Nc6 11. h3 Nf6 12. Be3 a6 13. Qd2 e5 14. f5 Nd4 15. Bg5 Qe8 16. Bxf6 Bxf6 17. Nd5 $16 { Agdestein,S (2628)-Topalov,V (2772)/Flor & Fjaere 2014}) 9... Na6 10. a3 Nc7 11. Rb1 b6 {Dreev,A (2698)-Ivanchuk,V (2752)/Merida 2005}) 9. cxd5 (9. exd5 Ng4 10. f4 Re8 11. h3 Nh6 12. Bd2 Nf5 13. Qb3 Na6 14. Rae1 {Sokolov,I (2677) -Radjabov,T (2644)/Sarajevo 2003}) 9... Nbd7 10. Bg5 Ne5 11. Bc2 h6 12. Bc1 Re8 13. f4 Nc4 14. Bd3 Na5 15. Ng3 (15. Qe1) 15... Ng4 16. e5 Qh4 17. h3 Qxg3 18. hxg4 Bxg4 19. Qd2 c4 20. Bc2 dxe5 21. Ne4 Qh4 22. Qxa5 exf4 23. Rxf4 $2 ( 23. Qc5 f5) 23... Bd4+ 24. Nf2 Re2 {0-1 Georgiev,V (2517)-Chatalbashev,B (2579) /Borovets 2008}) (7... e5 8. h3 Na6 9. Bg5 h6 10. Be3 Nc7 11. Qd2 Kh7 12. a3 a5 13. a4 Na6 14. O-O-O Nb4 15. Bb1 Bd7 16. g4 Rh8 17. Rdg1 Kg8 18. f4 exf4 19. Bxf4 Qe7 20. Qe3 Rf8 21. Qg3 Ne8 22. h4 Be5 {Romanov,E (2598)-Malakhov,I (2425) /St Petersburg 2010}) (7... Na6 8. O-O Nc7 9. f4 a6 10. a4 b6 11. Ng3 Rb8 12. Kh1 Bd7 13. e5 Nfe8 14. Qe2 e6 15. Bd2 b5 16. axb5 axb5 {(Romanov,E (2624) -Chadaev,N (2573)/Olginka 2011)} 17. dxe6 Bxe6 18. Nxb5 Nxb5 19. cxb5 dxe5 20. Ne4) 8. Ng3 (8. Nf4 Ne5 9. Be2 b6 10. h4 h5 11. f3 Rb8 12. Nh3 a6 13. a4 Re8 14. Nf2 e6 15. Bg5 exd5 16. Nxd5 Be6 17. Ne3 (17. O-O) 17... Qd7 18. Nh3 Nc6 { Steinitz,W-Tinsley,S/Hastings 1895}) (8. Bc2 Nb6 (8... Ne8 9. O-O Nc7 10. a4 Na6 11. f4 Nb4 12. Be3 e6 13. dxe6 fxe6 14. Qd2 Nf6 15. Rad1 Ng4 16. Bb1 Nc6 17. Kh1 Nxe3 18. Qxe3 Nd4 {Caruana,F (2781)-Nakamura,H (2769)/Wijk aan Zee 2013}) 9. b3 e6 10. dxe6 (10. O-O exd5 11. exd5 Re8 12. Rb1 Nh5 13. h3 f5 14. f4 Ng3 $1 {Ubilava,E (2500)-Murey,J (2545)/Belgrade 1988}) 10... fxe6 11. O-O d5 12. Bg5 Qe8 13. exd5 exd5 14. cxd5 {(Capablanca,J-Marshall,F/Berlin 1928)} Ng4 $1 15. Qd2 Qe5 16. g3 h6 17. Bf4 Qh5) (8. O-O Ne5 9. Ng3 Nxd3 10. Qxd3 a6 11. Bd2 e6 {Kholmov,R-Kortschnoj,V/Vilnius 1953}) (8. f4 e6 (8... e5 9. dxe6 fxe6 10. O-O a6 11. h3 b6 12. g4 Bb7 13. Ng3 Ne8 $1 14. g5 Nc7 15. h4 b5 16. cxb5 axb5 17. Nxb5 {(Sunye Neto,J (2480)-Murey,J (2535)/Palma de Mallorca 1989) } Nxb5 18. Bxb5 Bd4+ 19. Kh2 d5 $44) 9. O-O exd5 10. exd5 Ne8 11. Bd2 f5 12. Qc2 Nc7 {Moiseenko,A (2657)-Nakamura,H (2779)/Doha 2016}) 8... e6 (8... a6 9. O-O b5 (9... e6) 10. cxb5 Nb6 11. a4 Nfd7 12. Rb1 axb5 13. axb5 Bb7 14. Bc2 Qc7 {Meister,Y (2488)-Kritz,L (2534)/Hoeckendorf 2004}) 9. dxe6 (9. O-O exd5 10. exd5 Ne5 11. Be2 a6 12. h3 Rb8 13. a4 Ne8 14. f4 Nd7 15. Bd2 f5 {Zamikhovsky, A-Shianovsky,V/Kiev 1959}) 9... fxe6 10. h4 {The Hungarian Grand Master is looking for the fight, he will be served.} (10. O-O) 10... Ne5 (10... d5 11. cxd5 exd5 12. exd5 (12. h5) 12... Ne5 13. Be2 c4 14. h5 Qb6) (10... Qa5) 11. Be2 a6 12. h5 Qe7 13. hxg6 (13. f4 Nc6 14. hxg6 hxg6 15. Bf3) (13. h6 Bh8 14. Be3 Nc6) 13... hxg6 14. Bg5 {The bishop is not very useful here. Besides, Black will admonish him with ...Nf7.} (14. Be3 {(seems better, keeping an eye on c5, while Black considers ...d6-d5)} Bd7 (14... b5 15. cxb5 axb5 16. Nxb5 {(Fxb5? ...Cfg4!)} d5 17. f4 d4 $3 {[#]} 18. fxe5 dxe3 19. exf6 Qxf6) 15. f4 Nc6 16. Qd2 Rad8 17. O-O-O Nd4 18. e5 (18. Bf3 b5) 18... dxe5 19. fxe5 Nh7 20. Bd3 Be8 21. Rh3) 14... b5 {Tatar's style.} (14... Bd7) 15. cxb5 axb5 16. Nxb5 (16. Bxb5 c4 $1 (16... Ba6) (16... Nf7)) 16... Nf7 {More ambitious than the immediate push.} (16... d5 17. exd5 (17. f4 Nf7 18. e5 $2 Nxg5 $1 19. exf6 Qxf6) 17... exd5 18. Bxf6 Bxf6 19. Qxd5+ Be6 20. Qe4 (20. Qd6 Qxd6 21. Nxd6 Nd7 22. Bc4 Bxc4 23. Nxc4 Ne5 $44) 20... Rxa2 (20... Rfd8) 21. Rxa2 Bxa2 $44) 17. Qd2 ({ the bleeder was} 17. Bf4 Rd8 18. Qc2 Ba6 (18... d5 $2 19. e5) 19. a4 Ng4 $1 20. Ra3 Nge5) 17... d5 (17... Nxg5 18. Qxg5 Kf7 19. e5 dxe5 20. Rd1 $1) 18. exd5 exd5 19. O-O Bb7 (19... Nxg5 20. Qxg5 Ra6) 20. a4 (20. Bf4 Ra4 (20... Nd7 21. Bf3) 21. b3 Ne4 $1 22. Qc2 Nfg5 $3 {[#]} 23. Bxg5 (23. Bd6 Nxd6 24. bxa4 Nde4) 23... Qxg5 24. bxa4 Nxg3 25. fxg3 Qe3+ 26. Kh2 $11) 20... Qd7 (20... Rae8 21. Bf4 Ne5) 21. Bxf6 $6 (21. Bf4 Rae8 (21... d4 22. Bc4) (21... c4 22. Qc2) (21... g5 22. Bxg5 Nxg5 23. Qxg5 Nh7 24. Qd2) 22. Rac1) 21... Bxf6 22. Qc2 Kg7 (22... Nh8 23. Rad1 (23. Qxc5 Bxb2) 23... Rac8 24. Bf3) 23. Bh5 $6 (23. Qxc5 Bxb2 ( 23... Rfc8 24. Qb4 Rh8) 24. Rab1 (24. Rad1 Bc6 {(...Rxa4? Qc2!)} 25. a5 Rfc8 { (...Rxa5 Qb4)} 26. Qb4 Be5 27. Nd4) 24... Be5 (24... Bf6 25. Nc7) 25. f4 Rac8 ( 25... Rfc8 26. Qf2) 26. Qb6 Rc6 27. Qe3 d4 28. Qd3) 23... Nh8 $1 {[#]This Knight will have a devastating role, but for the moment he is regaining his strength.} (23... Ne5 24. f4 Nc4 25. Qxg6+ Kh8 26. Be2) 24. Ra3 (24. Bf3) 24... Be5 (24... c4 $2 25. Bxg6 $1) 25. Bxg6 $2 {Too optimistic. May not lose, but cedes the initiative to blacks.} (25. Bf3) (25. Be2) (25. Qxc5 Rf4 26. Re1 Rc8) 25... Nxg6 26. Nh5+ Kh6 27. Rh3 $1 {Even if we see the following combination, we play this move, because there is nothing better !} (27. Qe2 $2 d4 $1 {(or ...Rae8 but not ...Rg8 f4!)} (27... Qf5 $4 28. Rh3 $8 d4 29. g4 $3 (29. Ng3+ $2 Qxh3 30. gxh3 Rf3 $3) 29... Qg5 30. f4 $1) 28. Rh3 (28. f4 Bxf4 $1 29. Nxf4 Nxf4) 28... Bxg2 $3 {[#]} 29. Kxg2 Rg8 $3 {(a rare case of two R-N versus K batteries operating at the same time)} 30. Nf4+ Qxh3+ $8 (30... Nh4+ $4 {(witty but wrong)} 31. Kh1 $8 Qc6+ 32. f3 $8 $18) 31. Nxh3 Nf4+ $8 {(Umnov theme !)} 32. Kf3 Nxe2 33. Kxe2 Rxa4 $19) (27. Qd1 $6 Nf4 $1 (27... Nh4 $1) (27... Rxa4 $1) 28. Nxf4 Bxf4) (27. f4 $2 Nxf4 $1 (27... Bxf4 28. Nxf4 Nxf4 29. Qd2 Qg4 30. Nc7 d4 31. Ne6 $1) 28. Nxf4 Rxf4 29. Rxf4 Bxf4 30. Qxc5 Rc8 $19) 27... Qxh3 $3 {[#]} (27... Kg5 28. Re1 (28. Qxc5 Rxa4 29. Qe3+ Bf4 30. Nxf4 Raxf4 31. Nd4 Kf6 32. Rg3) 28... Bb8 ( 28... Bc6 $2 29. Rxe5+ $1 Nxe5 30. f4+ Rxf4 31. Nxf4 Kxf4 32. Qf2+ Kg5 33. Qh4+ ) (28... Qf5 $2 29. Qc1+ $1 Bf4 30. Ree3 $3 Qxh3 31. Nxf4 $1 Qxe3 32. Ne6+) 29. Ree3 (29. Qxc5 Rxa4 30. b4 $11) 29... Qf5 30. Qd2 Qxf2+ $8 31. Qxf2 Rxf2 32. Kxf2 Bc8 (32... Rxa4 33. Ng7 $11) 33. Rh1 Rxa4 34. Nc3 Rb4 35. b3) 28. gxh3 Kxh5 29. Qxc5 {Rook and two bishops against Queen and three vulnerable pawns: a kind of balance, but it is up to the one who will prove that his King is safer than the opposite King.} (29. Re1 Rae8 30. a5 Rg8) (29. Qe2+ $6 Kh6 30. Qe3+ Rf4 31. Qxc5 d4 $1) (29. b3 d4 $1 30. Qxc5 Rf5 $1 $19) 29... Rf3 $1 (29... Rg8 30. Re1 Rxa4 31. Kf1 Rc8 32. Qb6) (29... Rxa4 30. Nd6 Ba8 31. Qc7 Raf4 32. Ra1 $1) 30. Nd4 $2 {The Knight blocking the passed pawn and limiting the b7-Bishop: a strategic dream, but in reality a mistake, even if Black keeps the advantage after 30 Re1.} (30. Re1 $1 Rf5 $1 (30... Rg8 31. Kf1 $1 (31. Re3 $2 d4 $1 32. Rxf3 Bxf3 33. Kf1 Rd8 $1 $19) (31. Qc2 $2 Bc8 $1) (31. Kg2 $1 Nh4+ 32. Kf1) 31... Bg3 32. Re2 Rc8 33. Qd4 Rc1+ 34. Re1 Rxf2+ 35. Qxf2 Rxe1+ 36. Kxe1 Bxf2+ 37. Kxf2 Kg5 38. Ke3 Kf6 39. Kd4 Nf4 40. Nc7 $11) 31. Qb6 (31. Qc2 Raf8 32. Qd1+ Kh6 33. Qd2+ Bf4 34. Qd3 Ne5 35. Rxe5 Bxe5 36. Nd4 Rf4) 31... Rg5+ 32. Kf1 (32. Kh1 Rb8 33. Nd4 $8 Bc8 $8 34. Qa7 $8 Rb7 $8 35. Qa8 $8 Rc7 $1 36. Qa5 (36. Nf3 d4 $1 37. Rxe5 Rxe5 38. Qb8 Rec5 39. Nxd4 Rc1+ 40. Kh2 Bb7 41. f3 Rd7) 36... Rf7 37. Qd2 Bxh3 38. Rg1 Rxg1+ 39. Kxg1 Rf4 (39... Rg7 40. Qd1+) 40. Ne2 Rg4+ 41. Ng3+ Bxg3 42. fxg3 Rxg3+ 43. Kh1 Bg2+ 44. Kg1 (44. Kh2 Rg4) 44... Be4+ 45. Kf1 Nh4 $19) 32... Bc8 33. b3 Bf5 $1 (33... Bxh3+ 34. Ke2) (33... Nf4 34. Re3) 34. Ke2 Rc8 35. Nd4 (35. Nd6 Rc2+ 36. Kd1 Bxd6 37. Qxd6 Rxf2 38. Re2 Rf3 $17) (35. Qa7 Nh4 $1) 35... Be4 $1 (35... Nf4+ 36. Kd2 Be4 37. Rxe4 dxe4 38. Qb7 Rc7 39. Qxe4 Bxd4 40. Qxf4) 36. Nc6 (36. Ne6 Nf4+ 37. Nxf4+ Bxf4 38. Qd4 Rc2+ 39. Kd1 Rc1+ 40. Ke2 Be5 $19) 36... Nf4+ 37. Kd2 Bc3+ $1 38. Kxc3 Rxc6+ 39. Qxc6 d4+ 40. Kxd4 Bxc6 41. Re5 Bg2 $17) 30... Rxh3 $19 31. Ne2 (31. Qc2 Bh2+ (31... Rf8) 32. Kh1 Rf8 33. Qe2+ (33. Re1 Bg3+ {(rather than ...Be5xd4 Qd1+)} 34. Kg2 Nf4+ 35. Kg1 Bxf2+ $3 {[#]} 36. Kxf2 {(Qxf2 ...Rg8+)} Nd3+ $1 { (even better than ...Rh2+)} 37. Ke2 Rf2+ 38. Kd1 Nxb2+) 33... Kh4 $1 {[#](the bK is perfectly safe here, the threats are ...Be5xd4 and ...Bd6+ followed by ...Nf4; the B-P battery immobilises the wN)} ({good too is} 33... Kh6 $1 34. Qg4 Rh5 $8 {(threatens ...Rf4)} 35. Qxh5+ Kxh5 36. Kxh2 Rf4 $19) 34. f4 ( 34. Qe6 Be5+ $8 35. Kg1 Rf6 $8) 34... Bxf4+ 35. Kg1 Be3+ 36. Qxe3 Rxe3 37. Rxf8 Re4 $1 $19) (31. Re1 Bxd4 32. Qxd4 Rg8 $1 33. Kf1 Ba6+) 31... Nf4 $3 {[#]The best, but Knight's other move leads to a fascinating fight.} (31... Nh4 $1 {(threatens mat in 4 by ...Nf3+ then ...Rh2+)} 32. Ng3+ (32. f4 Bb8 $8) 32... Kg4 $3 (32... Bxg3 $2 33. fxg3 Rg8 34. Kf2) (32... Kg6 $2 33. Qb6+) (32... Kg5 $2 33. Qe7+) 33. f3+ (33. Qb4+ d4 34. Qxb7 Nf3+) 33... Kxg3 $8 {(threatens ...Rg8 then ...Nxf3+)} 34. Qe3 (34. Qf2+ Kf4) 34... Bf6 $3 {[#]} (34... Bd4 $2 35. Qxd4 Nxf3+ 36. Rxf3+ Kxf3 37. Qc3+) 35. Qb6 (35. f4+ Kg4 $8 36. Qe6+ Nf5 $8 37. Qxf6 Rg8 $8 {(threatens ...d4 then ...Kg3)} 38. Kf2 {(Qe6 ...Rg7)} Rh2+ $1 39. Ke1 Re8+ $8 40. Kd1 Ne3+ $8 41. Ke1 Nxf1+ $8 42. Kxf1 Kf3 $1 43. Qc3+ Re3 $8) 35... Kf4 $3 {[#](to hell with greed)} (35... Bg5 $4 36. Qc7+ $8) (35... Be5 $6 36. Qe3 $8 {repetition}) (35... Ra6 $4 36. Qc7+ $8) 36. Qxf6+ (36. Qc7+ Be5) (36. Rf2 Rg3+ ) 36... Nf5 $8 {(the famous "King's friend")} 37. Rf2 (37. Re1 Rg8+ $8 38. Kf1 Ba6+ {(or ...Rxf3-e3xe1+ then ...d4)} 39. Qxa6 Rh1+ $8 40. Kf2 {(otherwise ...Rg2+)} Rh2+ 41. Kf1 Rgh8 $19) (37. Qf7 Rc8 $1 38. Qxb7 Rg3+ $1) (37. Kg2 Rg3+ 38. Kh2 Rg7 $1) 37... d4 $3 {[#](the coordination of the black forces is impressive)} ( 37... Rg8+ $2 38. Rg2 {(Kf1 ...Rh6)} Rxg2+ 39. Kxg2 Rxf3) (37... Rxa4 38. Qc3 Rc4 39. Qd2+ Ne3 $2 40. b3 $18) (37... Rc8 38. Rd2 Rg8+ 39. Rg2 {above}) ( 37... Ba6 38. Rg2) (37... Rh6 38. Qf7) 38. Re2 (38. Kf1 Ba6+ 39. Ke1 Rh6 40. Qf7 Rc8 41. Kd2 Rhc6) (38. Rg2 Bxf3 39. Qg5+ Ke5 $1 40. Qc1 Bxg2) (38. Kg2 Rah8 ) 38... Rg8+ $1 (38... Bxf3 $1 39. Qe5+ Kg5 $8) 39. Kf2 (39. Rg2 Rh1+ $1 {(not the only move, but the most brilliant)} 40. Kxh1 Bxf3 $19) 39... Rxf3+ 40. Ke1 Rg1+ 41. Kd2 Be4 $1 42. Qa6 Rd3+ 43. Qxd3 Bxd3 44. Kxd3 Rg3+ 45. Kd2 (45. Kc4 d3) 45... Nd6 $19) (31... Rg8 $2 32. Ng3+ $8 Bxg3 33. fxg3 Nh4 (33... Ne5 $2 34. Rf5+) (33... Rxg3+ 34. Kf2) 34. Kf2 Rgxg3 35. Ke1) (31... Rxa4 $2 32. f4 $8 $11) (31... d4 $2 32. Nf4+ $3 Nxf4 33. Qxe5+ Kg6 (33... Kg4 34. Qg7+) 34. Qd6+ Kf5 35. Qd7+ $8 Kf6 (35... Ne6 $2 36. Qf7+ $3) 36. Qxd4+ $8 Kg6 (36... Kf5 37. Qd7+ $8) 37. Qd6+ $8 Kh5 38. Qe5+ $8 Kg4 39. f3+ Bxf3 40. Qg7+) 32. Nxf4+ (32. Qb5 Nxe2+ 33. Qxe2+ Kh4 34. Qxe5 Rg8+ 35. Qg3+ Rgxg3+ 36. fxg3+ Kxg3 37. Rf7 Bc6) (32. Ng3+ Rxg3+ $8 {[#]} 33. fxg3 Bd4+ $8 34. Qxd4 Ne2+ $8) (32. Qc2 Rg8+ (32... Kh6 $1) 33. Ng3+ Rgxg3+ 34. fxg3 Bd4+ 35. Rf2 Bxf2+ (35... Rxg3+) 36. Qxf2 Rxg3+ $8) 32... Bxf4 33. Kg2 (33. f3 Rh2) 33... Rc8 $3 {[#]} (33... Rc8 $3 34. Qb6 ( 34. Qxc8 Bxc8) (34. Kxh3 Rxc5) 34... Rg8+ $8 35. Kxh3 Bc8+ $8) (33... Rg8+ $6 34. Kxh3 Bc8+ 35. Qxc8 Rxc8 36. Rd1 Rd8 37. a5 d4 38. b4 d3 39. b5 d2 40. a6 ( 40. b6 Rd3+ $1 41. Kg2 Rb3) 40... Rd3+ 41. Kg2 Ra3) (33... Rh2+ $2 34. Kf3 $8 Bg5 35. Qb4 $11) (33... Kg4 $2 34. f3+ Rxf3 35. Rxf3 d4 36. Qxd4 Bxf3+ 37. Kf2 Ra5 38. b4 (38. Qd7+) 38... Rd5 39. Qg7+ Bg5 40. a5 Rd2+ 41. Ke1 Re2+ 42. Kf1 Re7 43. Qd4+ Bf4 44. a6 Be2+ (44... Rh7 45. a7) 45. Kf2 Bxa6 46. Qd1+ Kf5 47. Qd5+ Kf6 48. Qf3 $11) 0-1 [Event "2#"] [Site "?"] [Date "2013.??.??"] [Round "?"] [White "Gasparyan, A & Tschobanian S"] [Black "1555.16"] [Result "1-0"] [SetUp "1"] [FEN "B7/8/p1bNp2Q/1p2Rpr1/1P1k4/1pn5/1B2R1p1/2K1N3 w - - 0 1"] [PlyCount "1"] [EventDate "2013.??.??"] [SourceDate "2000.07.25"] 1. -- 1-0 [Event "2#"] [Site "?"] [Date "1969.??.??"] [Round "?"] [White "Pettersen, L."] [Black "1358.23"] [Result "1-0"] [SetUp "1"] [FEN "1BN1Qnr1/3Np3/BpK1kb2/8/4P2p/n6P/8/8 w - - 0 1"] [PlyCount "1"] [EventDate "1969.??.??"] [SourceDate "2000.07.25"] 1. -- 1-0 [Event "2#"] [Site "?"] [Date "1929.??.??"] [Round "?"] [White "Van Dijk, J."] [Black "4832.27"] [Result "1-0"] [SetUp "1"] [FEN "5b2/1ppQp1p1/1P4pr/rR5p/3pkN2/8/q2P4/2N2RK1 w - - 0 1"] [PlyCount "1"] [EventDate "1929.??.??"] [SourceDate "2000.07.25"] 1. -- 1-0 [Event "2#"] [Site "?"] [Date "1961.??.??"] [Round "?"] [White "Jonsson, NG."] [Black "4888.22"] [Result "1-0"] [SetUp "1"] [FEN "1b6/q2p1N2/2r1R2p/1b1rnR2/NQ1nk3/7B/2P1P3/6BK w - - 0 1"] [PlyCount "1"] [EventDate "1961.??.??"] [SourceDate "2000.07.25"] 1. -- 1-0 [Event "2#"] [Site "?"] [Date "1967.??.??"] [Round "?"] [White "Dyummel, F."] [Black "1858.12"] [Result "1-0"] [SetUp "1"] [FEN "1Q2n2R/2b3N1/p2kP1N1/1r2pr2/2KB3n/8/1R4B1/8 w - - 0 1"] [PlyCount "1"] [EventDate "1967.??.??"] [SourceDate "2000.07.25"] 1. -- 1-0 [Event "2#"] [Site "?"] [Date "1958.??.??"] [Round "?"] [White "Hermanson, H."] [Black "4245.13"] [Result "1-0"] [SetUp "1"] [FEN "8/Nq6/8/bp3R2/1kP1N3/1p1Q1p2/8/RnB2K2 w - - 0 1"] [PlyCount "1"] [EventDate "1958.??.??"] [SourceDate "2000.07.25"] 1. -- 1-0 [Event "2#"] [Site "?"] [Date "2013.??.??"] [Round "?"] [White "Storozhenko, I."] [Black "4558.07"] [Result "1-0"] [SetUp "1"] [FEN "8/qp6/4p1Kb/pB6/n2p2Q1/N3k2p/1B1pNp1r/n2R1R2 w - - 0 1"] [PlyCount "1"] [EventDate "2013.??.??"] [SourceDate "2000.07.25"] 1. -- 1-0 [Event "2#"] [Site "?"] [Date "1996.??.??"] [Round "?"] [White "Lewis, G."] [Black "1828.55"] [Result "1-0"] [SetUp "1"] [FEN "1B2R2K/2rP3n/p4p2/QrNP1Pp1/1P1kN3/3p4/B2P1p2/2Rn4 w - - 0 1"] [PlyCount "1"] [EventDate "1996.??.??"] [SourceDate "2000.07.25"] 1. -- 1-0 [Event "2#"] [Site "?"] [Date "1891.??.??"] [Round "?"] [White "Tucker, FG."] [Black "1752.35"] [Result "1-0"] [SetUp "1"] [FEN "8/8/1P1Kp2Q/rp6/p2N2bR/Ppk3rp/1N1p3P/B2B4 w - - 0 1"] [PlyCount "1"] [EventDate "1891.??.??"] [SourceDate "2000.07.25"] 1. -- 1-0 [Event "2#"] [Site "?"] [Date "1927.??.??"] [Round "?"] [White "Van Dijk, J."] [Black "1885.17"] [Result "1-0"] [SetUp "1"] [FEN "N7/p2prp2/5p1K/QPkp1RNp/1R3n1r/4b3/B2p4/B4b2 w - - 0 1"] [PlyCount "1"] [EventDate "1927.??.??"] [SourceDate "2000.07.25"] 1. -- 1-0 [Event "3#"] [Site "?"] [Date "1958.??.??"] [Round "?"] [White "Scotti, L & Oudot J"] [Black "0252.34"] [Result "1-0"] [SetUp "1"] [FEN "7b/8/KP2ppR1/RBPk4/1P1p2N1/3p2N1/3B4/8 w - - 0 1"] [PlyCount "1"] [EventDate "1958.??.??"] [SourceDate "2000.07.25"] 1. -- 1-0 [Event "3#"] [Site "?"] [Date "1919.??.??"] [Round "?"] [White "Matousek, F."] [Black "1408.15"] [Result "1-0"] [SetUp "1"] [FEN "4QR2/6p1/p7/3k3p/N4p1r/2p3P1/K1Nn4/3n4 w - - 0 1"] [PlyCount "1"] [EventDate "1919.??.??"] [SourceDate "2000.07.25"] 1. -- 1-0 [Event "4#"] [Site "?"] [Date "1958.??.??"] [Round "?"] [White "Eberle, St"] [Black "1057.04"] [Result "1-0"] [SetUp "1"] [FEN "1B5n/6n1/7b/8/1p1pB3/4kp2/4pN2/1K4Q1 w - - 0 1"] [PlyCount "1"] [EventDate "1958.??.??"] [SourceDate "2000.07.25"] 1. -- 1-0 [Event "4#"] [Site "?"] [Date "1950.??.??"] [Round "?"] [White "Segal, L."] [Black "4544.15"] [Result "1-0"] [SetUp "1"] [FEN "3nq3/5p2/3p1r2/1R1B3p/1b1N3p/2k5/2Pp4/1K1R2Q1 w - - 0 1"] [PlyCount "1"] [EventDate "1950.??.??"] [SourceDate "2000.07.25"] 1. -- 1-0 [Event "4#"] [Site "?"] [Date "1956.??.??"] [Round "?"] [White "Richter, Ft"] [Black "1041.01"] [Result "1-0"] [SetUp "1"] [FEN "8/2p5/8/5K2/k7/N7/Q7/2b1B3 w - - 0 1"] [PlyCount "1"] [EventDate "1956.??.??"] [SourceDate "2000.07.25"] 1. -- 1-0 [Event "h#3 2 sol"] [Site "?"] [Date "2016.??.??"] [Round "?"] [White "Popa, N."] [Black "3776.34"] [Result "1-0"] [SetUp "1"] [FEN "8/8/1ppn2b1/R4q2/3b1kP1/1p1B4/1p1PP3/1Kn1rr2 b - - 0 1"] [PlyCount "1"] [EventDate "2016.??.??"] [SourceDate "2000.07.25"] 1... -- 1-0 [Event "h#3 2 sol"] [Site "?"] [Date "2007.??.??"] [Round "?"] [White "Bouchez, L."] [Black "0013.45"] [Result "1-0"] [SetUp "1"] [FEN "8/1p6/1k1n4/pPp5/1pP1P3/1p1KP3/8/5B2 b - - 0 1"] [PlyCount "1"] [EventDate "2007.??.??"] [SourceDate "2000.07.25"] 1... -- 1-0 [Event "h#6,5"] [Site "?"] [Date "2000.??.??"] [Round "?"] [White "Livnat, N."] [Black "+3331.05a1g8"] [Result "1-0"] [SetUp "1"] [FEN "6kN/7p/7p/8/3p2q1/6p1/p6r/K5b1 w - - 0 1"] [PlyCount "1"] [EventDate "2000.??.??"] [SourceDate "2000.07.25"] 1. -- 1-0 [Event "h#4,5 2 sol"] [Site "?"] [Date "2007.??.??"] [Round "?"] [White "Dowd, St & Degenkolbe M"] [Black "0001.24"] [Result "1-0"] [SetUp "1"] [FEN "8/8/8/2k5/3pp3/2p1N3/2PpP3/3K4 w - - 0 1"] [PlyCount "1"] [EventDate "2007.??.??"] [SourceDate "2000.07.25"] 1. -- 1-0 [Event "s#6"] [Site "?"] [Date "1986.??.??"] [Round "?"] [White "Alaikov, V."] [Black "1742.18"] [Result "0-1"] [SetUp "1"] [FEN "5R2/3PQ3/1NB1N3/4k3/b4pp1/rpppp3/1p1p2r1/3K4 w - - 0 1"] [PlyCount "12"] [EventDate "1986.??.??"] [SourceDate "2000.07.25"] 1. d8=N {(2 Nc5+)} b1=B (1... Bxc6 2. Ng5+ {[#]} Kd4 3. Nf3+ gxf3 4. Ne6+ Ke4 5. Ng5+ {[#]} Kd4 6. Nxf3+ Bxf3#) (1... Bb5 2. Nxf4+ {[#]} Kd4 3. Ne2+ Rxe2 4. Ne6+ Ke5 5. Nf4+ {[#]} Kd4 6. Nxe2+ dxe2#) 2. Nc5+ {[#]} Kd4 3. Nxb3+ Rxb3 4. Ne6+ Ke5 5. Nc5+ {[#]} Kd4 6. Nxb3+ Bxb3# {Popandopoulo theme. A proof that there are easy 6-moves selfmates !} 0-1 [Event "PG 11,5"] [Site "?"] [Date "2014.??.??"] [Round "?"] [White "Rittirsch, M."] [Black "3848.88"] [Result "*"] [SetUp "1"] [FEN "rnr4k/pp2nppp/2pp4/2P1pb2/8/3q4/P1PPPPPP/RN2KBNR b KQ - 0 12"] [PlyCount "0"] [EventDate "2014.??.??"] [SourceDate "2000.07.25"] {This problem won first prize in the HPR 70th anniversary competition.} *