Another great audience for this second course of the season despite Pierre's absence with the return of Abdel and Han.
On the programme was a superb Becker study accessible to the vulgum pecus as it is a Rook ending on which we spent a certain amount of time, even a certain time, but it was worth it.
Today's game is a Sicilian correspondence game played in the blessed days when there were no computers, the trade-off being that there was no electronic course report!
Below is the Master's report, as usual, precise and elegant.
Good reading to all.
Next session november 26.
---
Master's words
---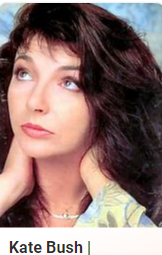 "One understands absolutely nothing of modern civilisation if one does not first admit that it is a universal conspiracy against every kind of inner life" (G. Bernanos).
"How could you leave me When I needed to possess you? I hated you, I loved you, too" (Kate Bush).
"I am ready to recognise the superiority of women over men, on the express condition that they finally give up the idea of becoming our equals" (S. Guitry).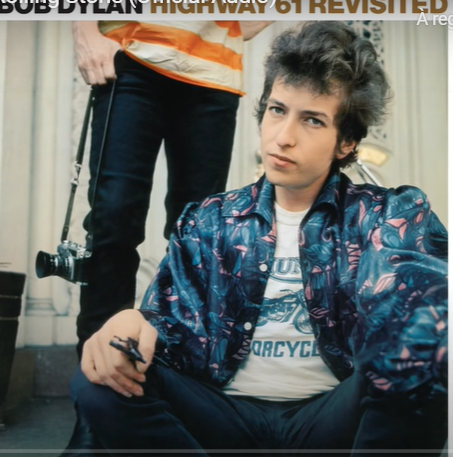 "Sometimes it's an advantage that people think you're crazy" (Thelonious Monk).
"What is a great life but a thought of youth executed by middle age?" (A. de Vigny). " Graying? -- No, distinguished!
"Centrists in politics? -- In the centre, there is only the hole in the ass...". (A. Bercoff in October 2022, who omits to quote Léon Daudet, who said this a century ago, in the middle of the "assemblée nationale-sic", again an anticipation).
"Now I wish I could write you a melody so plain That could hold you dear lady from going insane That could ease you and cool you and cease the pain Of your useless and pointless knowledge" (B. Dylan).
"What do you want? -- That this country loves us as much as we love it" (Rambo 2).
We have known for a long time that conjugated squares do not only occur in the King's endgame. But here is a unique case: with rook and pawn material on each side, 4 reciprocal zugzwangs involving a white rook on the e1-e4 half-column and a black rook on the a1-a4 half-column! One of the motives is to bring the Black Rook as close as possible to the White King to prohibit an enfilade. With some additional ZZ. Complex, but finally clear, in the author's style.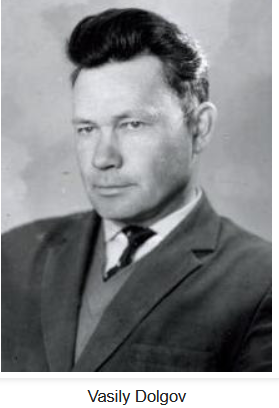 Curious struggle of 2 bishops against rook and strong pawn. White will accept to be pinned in one variation. In another, he will resort to the "mazette move", in other words... check. Which we prefer, of course, to the unpinning! And, icing on the cake, a two-colour echo.
A demonstration of the Queen + Knight pair, with a sacrifice of the aforementioned, a very known idea but always rejoicing. Finally, a problem of defensive relay ("change of function") between Black King and Knight. With, at the most unexpected moment, a complete King's Rosace.
Exercises: a practical endgame leading, as often, to a study, or even several. Then a real study, resembling a problem. A rescue with two minus pieces, another one facing surging pawns.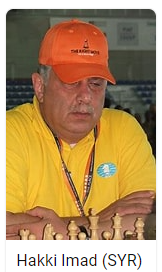 Time for "Sicilian madness". The game of the day is multiple, featuring a Syrian super-talent who every day scrolled through all the games he had played in the tournament, to the delight of the spectators. He crushes a US GM but is excessively kind in the end. He follows convincing evidence that the correspondence game does not always result in long games of dodging.
Fabel's little riddle (stated in the last lesson): no, you cannot place the black king on c1 for 1 0-0# because castling would be illegal, as the bK had to break it to get to c1. The only solution is therefore : bKf3 for 1 0-0#. We thus obtain : Ke1, Rg2 & h1, Bd4, Pb2 & c2 / Kf3, Be4. Isn't this the easiest "retrograde analysis" in history?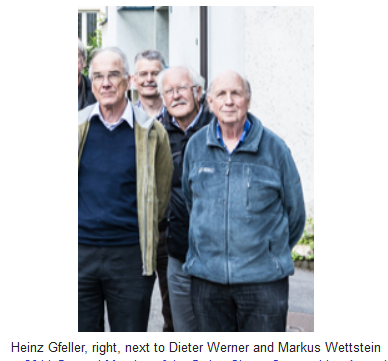 Training: two works by the great Argentine, one Finnish with 6 tries. Afterwards, the trickiest ones seemed to be the 7th, 9th, 10th & 11th. Finally a masterpiece by Marjan with 4 changed mates.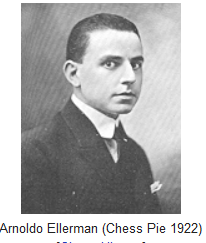 A surprising 3# that takes us back to... 1915 ! Then a superb cycle from a world champion. A triple echo in 4 moves. A "philidorian" helpmate from Mister Jones. A long Macedonian particularly pleasant to search. In selfmate, a festival of sacrifices and finally, a Pickaninny which tortured the engines, but where we leave the solution.
A good treat. See you in four weeks if Deus vult.
---
Master's diagrams
[Event "?"] [Site "?"] [Date "2010.??.??"] [Round "?"] [White "Becker, R."] [Black "0400.12"] [Result "1/2-1/2"] [SetUp "1"] [FEN "8/5k2/5pR1/8/P1p2K2/8/8/7r w - - 0 1"] [PlyCount "27"] [EventDate "2010.??.??"] [SourceDate "2022.01.01"] 1. Rg3 $8 {Consider Ra3 or Rc3.} (1. Rg2 $2 Ra1 $8 (1... Rf1+ $2 2. Ke4 $1 Ra1 3. Kd4 $1 Rxa4 4. Rf2 $8 {(the "safety distance" of 3 lines between wR & bP) } Ra1 5. Kxc4 $8 Rd1 6. Kc5 $1 {(but not on c3)} Kg6 7. Rg2+ $8 Kh5 8. Rf2 $8 {(no ...Rd6)} Kg5 9. Rg2+ $8) (1... c3 $2 2. Rc2 $1 $11) 2. Re2 (2. Ke4 Rxa4 $8 3. Kd4 f5 $8 4. Ke5 Ra5+ $8 5. Kd4 Kf6 $8 {(neither ...c3? Kxc3 ...Rd5 Rd2!! nor ...Ke6? Rg6+!!)} 6. Kxc4 Ke5 $8 7. Re2+ Kf4 $8) 2... c3 $8 (2... Ra3 $6 {(waste of time) ZZ3} 3. Re1 Ra2 $8 {ZZ2} 4. Re3 Ra1 $8 {ZZ1 : see 5 Re3? below}) 3. Ke3 (3. Re4 c2 $1 4. Rc4 c1=Q+) (3. Rc2 Rxa4+ $8) 3... Rxa4 $8 4. Kd3 Ra6 $1 5. Kxc3 (5. Rc2 Rc6 $1) 5... Rd6 $8 $19) (1. Rg4 $2 c3 $8 (1... Ra1 $2 2. Kf5 $8 Rf1+ 3. Rf4 $8 $11) 2. Rg2 (2. Ke3 c2 $8) 2... Rh4+ $1 3. Ke3 Rxa4 $8 4. Kd3 Ra6 $3 5. Kxc3 Rd6 $8 $19 {again}) 1... Rf1+ (1... Ra1 2. Re3 $8 {ZZ1 : text on 3rd}) 2. Rf3 $8 (2. Ke4 $2 Ra1 $8 {(wK hinders his Rook, which intends to go to e4)} 3. Kd4 (3. Rc3 Rxa4 $8) 3... Rxa4 $8 4. Rg1 f5 $8 5. Ke5 Ra5+ $8 6. Kd4 Kf6 $8 7. Kxc4 Ke5 $8 {(wR has the correct distance, but its counterpart defends the pawn)} 8. Kd3 (8. Re1+ Kf4 $8 9. Rf1+ Ke4 $1 {(...Ke3 Kb4! ...Re5 Kc3 ...f4?? loses !)} 10. Re1+ {(Kb4 ...Ra2!)} Kf3 $8) 8... Kf4 $8 9. Ke2 (9. Rf1+ Kg3 $8) 9... Ra2+ $8 10. Kd3 Kf3 $19) 2... Ra1 {[%csl Ya1,Ra2, Ga3,Re1,Ge2,Ye3] It is remarkable that the conjugated squares are all between e1 & e4 (White Rook), between a1 & a4 (Black Rook). The couples are e4/ a4, e3/a1, e2/a3 and e1/a2. The ZZs are numbered according to the row of the Black Rook.} (2... Rxf3+ 3. Kxf3 Ke6 4. Ke4 $1 f5+ 5. Kd4 $8 $11) 3. Re3 $8 {[#]ZZ1} Ra2 (3... Rxa4 4. Re4 $8 {: text on 6th}) 4. Re1 $3 {[#]ZZ2} (4. Re4 $2 Rxa4 $8 { [%csl Ya4,Ye4] ZZ4} (4... c3 $2 5. Rc4 $1 $11) 5. Kg4 (5. Rd4 Ke6 $3 {(or ... Kg6! Re4 ...Kh5!! as follows)} 6. Re4+ Kd5 $8 $19) (5. Kf3 {(or Ke3)} f5 $3 6. Rd4 Ke6 $8 7. Kf4 Rb4 $8 8. Kg5 Ke5 $8 9. Rf4 Kd5 $1 10. Kxf5 Rb3 $1 {and not .. .c3? Rxb4 ...c2 Rb8!!=}) (5. Kf5 Ra5+ $8 6. Kf4 Rc5 $8 $19) (5. Re1 Ra5 $1 { for ...Rc5!}) 5... Kg6 $3 {[#]} 6. Kf4 (6. Rd4 f5+ $8 7. Kf4 Kf6 $8 8. Rd6+ Ke7 $8 9. Rc6 {(Rd4 ...Ke6!!)} Kd7 $8 10. Rc5 Kd6 $8 11. Rxf5 {(Rc8 ...Kd5!)} Ra3 $3 {[#] (horizontal cut; ...c3+? Ke3!! ...Rc4 Rf1!!)} 12. Ke4 {(Rf8 ...Rh3!)} Rd3 $8 {(vertical cut)} 13. Ra5 Rd1 $8 14. Ra3 Kc5 $8 $19) 6... Kh5 $8 {[#]ZZ7} 7. Rd4 {(wR is less good here than in e4, see the variation 6...Kg6)} (7. Kf5 Ra5+ $8 8. Kxf6 Rc5 $8) 7... Kh4 $8 8. Kf5+ {(Kf3+ ...Kg5!!)} (8. Re4 Kh3 $8 9. Kf3 {(Kf5 ...Ra5+!! as already seen)} Ra3+ $8 10. Kf2 c3 $8 11. Re3+ Kg4 $1 12. Re4+ Kf5 $1 13. Rc4 Ra2+ $3 14. Ke3 Rh2 $1) 8... Kg3 $8 9. Kxf6 Kf3 $8 (9... Kf2 $2 10. Re4 $8) 10. Ke5 Ke3 $8 {(and bR better here than in b4, compare with the text in the 12th !)} 11. Kd5 (11. Re4+ Kd3 $1) 11... Ra5+ $8 12. Kxc4 Ra4+ $8 { win by enfilade}) 4... Ra3 (4... c3 5. Re4 $8 c2 6. Rc4 $8 Rxa4 7. Kf5 $3 {[#] (the old Bernstein-Smyslov 1946 trick and others, such as Wiemer-Fahnenschmidt 1984 and Motwani-Granda Zuniga 1988)} Ra5+ 8. Kf4 $11) 5. Re2 $3 {[#]ZZ3} ({Not} 5. Re4 $2 Rxa4 $8 {ZZ4 as already seen}) (5. Re3 $2 Ra1 $8 { (ZZ1 encountered on the 3rd move, but on the other side)} 6. Re2 (6. Re4 {(or Kg4 or Rc3)} Rxa4 $8) 6... c3 $8 7. Ke3 (7. Re4 c2 $1 {: bR is on a1, in comparison with the sequence 4...c3}) 7... Rxa4 $8 {as studied in 1 Rg2?}) (5. Rc1 $2 Rxa4 $8 $19) 5... Rxa4 (5... c3 6. Re4 $8 {: see 4...c3}) (5... Ra1 6. Re3 $8 {: return on 3rd move}) (5... Kg6 6. Re8 $1 Rxa4 7. Rc8 $8) 6. Re4 $3 {[#] [%csl Ya4,Ye4] ZZ4} Rb4 (6... Kg6 {(Here, Black on to move would play ... Kh5!! as studied in 4 Re4?)} 7. Rd4 $3 {[#](ZZ6 : Black has not ...Ke6 and ...f5 does not check)} (7. Kg4 $2 f5+ $8) 7... Kh5 (7... Kf7 8. Re4 $8) ( 7... Rb4 8. Re4 $8) (7... f5 8. Rd6+ $8) 8. Re4 $1 {[#]ZZ7} ({or} 8. Rd5+ $1 Kh4 9. Rc5 $8) 8... Kh4 (8... Rb4 9. Rd4 $8) 9. Kf5+ $8 Kg3 10. Kxf6 $8 Kf3 11. Ke5 $8 {(unlike the 4 Re4? try, the bK does not go to e3)} Ra5+ (11... Rb4 12. Kd5 $1) 12. Kd4 $8 $11) 7. Kg4 $8 {[#]ZZ5} (7. Rd4 $2 Ke6 $3) 7... Kg6 8. Kf4 $8 {[#]ZZ6bis} (8. Rd4 $2 f5+ $8 9. Kf4 Kf6 $8 {as already seen on 4th}) 8... Kh5 9. Rd4 $8 (9. Kf5 $2 Rb5+ $8 10. Kxf6 Rc5 $8 11. Ke6 (11. Re2 c3 $1 {or ...Kg4! is similar}) 11... c3 $8 12. Re1 c2 $1 13. Rc1 Kg4 $8 14. Kd6 Rc8 $8 15. Kd5 (15. Kd7 Rc3 $1) 15... Kf3 $8 16. Kd4 Ke2 $8 $19) (9. Ke3 $2 Kg5 $1 $19) 9... Kh4 {bR is on b4 instead of a4 as in try 4 Re4?.} 10. Kf5+ $8 (10. Re4 $2 Kh3 $8 11. Kf5 (11. Kf3 Rb3+ $8 12. Ke2 c3 $8 13. Kd3 f5 $1) 11... Rb5+ $8 {as in 9 Kf5?}) 10... Kg3 11. Kxf6 $8 Kf3 12. Ke5 $1 {Or on e6.} Ke3 13. Kd5 $8 Rb5+ 14. Kxc4 $8 {There is no more ...Ra4+.} 1/2-1/2 [Event "?"] [Site "?"] [Date "1969.??.??"] [Round "?"] [White "Dolgov, V."] [Black "0320.02"] [Result "1/2-1/2"] [SetUp "1"] [FEN "6B1/8/8/6K1/3k4/6B1/3p4/5r2 w - - 0 5"] [PlyCount "17"] [EventDate "1969.??.??"] [SourceDate "2022.01.01"] {EFIII 1036. End of a demolished study.} 5. Bb3 $8 Kc3 (5... Rb1 6. Bf4 $1 Kc3 7. Bxd2+ $1) (5... Rg1 6. Kh4 $8 {(unpinning required)} Kd3 7. Bf4 $8 Rb1 8. Bc4+ $1 (8. Bxd2 $1) (8. Ba4 $2 Rb4 $8) 8... Kxc4 9. Bxd2 $8 $11) 6. Ba4 $8 (6. Bf4 $2 Rxf4 $8 $19) 6... Kb4 (6... Ra1 7. Be5+ $8 Kb4 8. Bf4 $1 (8. Bxa1 $2 Kxa4 $8) 8... Kc3 9. Bxd2+ $1) 7. Bc2 $8 Rg1 {Where would you play your King ?} ( 7... Rc1 8. Bd6+ $3 {[#]} (8. Bf4 $2 Rxc2 $8 $19) 8... Kb5 (8... Kc3 9. Ba4 $8) 9. Bb3 $8 $11) 8. Kg4 $3 {[#]Accept a self-pin, with a light heart.} (8. Kf4 $2 { (prohibits Bishop's access to e5 and f4)} Kc3 $1 (8... Ra1 $1) (8... Rc1 $2 9. Ke3 $1) 9. Ba4 Ra1 $8 $19) (8. Kh4 $2 {(too far)} Rc1 $8 (8... Ra1 $2 9. Bf4 $8) 9. Bd6+ {(no longer works with King on h4)} Kc3 $1 (9... Kc4 $1 10. Ba4 Ra1 $1 11. Bf4 {(Bc2 ...Kc3!!)} Rxa4 $8 12. Bxd2 Kd3+ $8) 10. Ba4 Kd3 $3 {[#]} (10... Ra1 $2 11. Be5+ $8 Kb4 12. Bf4 $8) 11. Kg3 (11. Bf4 Rc4 $8) 11... Rc2 $8 (11... Rc4 $2 12. Bd1 $8 $11) 12. Bb5+ Rc4 $8 $19) 8... Rc1 (8... Kc3 {(could be as a main line !)} 9. Ba4 $8 Kd3 (9... Ra1 10. Be5+ $8 {: text} ) 10. Bb5+ $3 {[#](the more natural moves fail, but the check, a "mazette" move, saves, in bicolor echo with the one seen in 7...Rc1)} (10. Bb3 $2 Rb1 $8 11. Ba4 Rb4+ $1) (10. Kf3 $2 Ra1 $8 11. Bb3 {(Bb5+ ...Kc2!! Be2 ...Re1!! : no Bg4 or Bh5 )} Rf1+ $8 {(...Kc3? Ke2!!)} 12. Kg2 Rb1 $8 13. Ba4 Ra1 $3 14. Bb5+ {(Bb3 ...Kc3!! Bf4 ...Kxb3 with pin ...Ra2)} Ke3 $8 15. Bf2+ Ke4 $8 16. Be2 Re1 $8 17. Bh5 Kd3 $8 18. Bg6+ Re4 $3 {[#]} 19. Bh5 Re2 $8 20. Bg6+ Kc3 $19) (10. Kf4 $2 Rc1 $8 11. Bb5+ Rc4+ $3 {: this time, a counter-check !}) ( 10. Kh3 $2 Ra1 $3 11. Bb5+ Ke3 $8) 10... Ke3 11. Ba4 $8 $11) (8... Ra1 9. Bf4 $1 (9. Be5 $1) 9... Kc3 10. Bxd2+ $1) 9. Bd6+ $1 (9. Kf3 $1 Rxc2 10. Ke2 $8 Kc3 11. Bf4 $1 Ra2 (11... Rb2 12. Bg5 $1 {also, not falling into the Be5+? trap }) 12. Bg5 $1 $11) 9... Kc3 (9... Kc4 10. Ba4 $1 (10. Kf3 $1) 10... Ra1 11. Bf4 $8 (11. Bc2 $2 Kc3 $8) 11... Rxa4 12. Bxd2 $8 Kd3+ 13. Bf4 $8 $11) 10. Ba4 $8 Ra1 (10... Kd3 11. Bf4 $8 Rc4 12. Bd1 $1 $11 {was impossible with wK on h4 }) 11. Be5+ $8 Kb4 12. Bc2 $1 (12. Bf4 $1 Kc3 13. Bxd2+ $1) 12... Rc1 13. Bd6+ $1 {We are back on 9th move.} 1/2-1/2 [Event "?"] [Site "?"] [Date "1985.??.??"] [Round "?"] [White "Kralin, N."] [Black "4301.21"] [Result "1-0"] [SetUp "1"] [FEN "7Q/1P6/8/8/4qN2/4Ppk1/2r5/K7 w - - 0 4"] [PlyCount "19"] [EventDate "1985.??.??"] [SourceDate "2022.01.01"] {Study shortened by 3 moves due to demolition. Facing the black threats, will the famous Queen + Knight couple do wonders ?} 4. Qh3+ $8 (4. Ne2+ $2 Kf2 $1 5. Nc3 $8 $11) 4... Kf2 5. Qh4+ $8 (5. Qh2+ $2 Kxe3 $1 6. Qg1+ $8 f2 7. Qg3+ $8 Qf3 8. Ng2+ $8 Ke4 9. Qg6+ $1 (9. Qh4+ $1 Kd5 10. Qd8+ $8) 9... Kd5 (9... Qf5 10. Qxf5+ $8 Kxf5 11. Ne3+ $8 Ke4 12. b8=Q Kxe3 $11) 10. Qg8+ $8 Kd4 11. Qd8+ $8 Kc3 12. Qa5+ $8 Kd4 $11) 5... Kf1 (5... Kxe3 6. Qe1+ $8 Re2 (6... Kd4 7. Ne6+ $1 Kd5 8. Qxe4+ $8 Kxe4 9. b8=Q) (6... Kxf4 7. b8=Q+ $8 Kf5 8. Qf8+ $1) 7. Qc3+ $8 Kxf4 (7... Kf2 8. Nd3+ $8 Kf1 9. b8=Q $8 Qa4+ 10. Kb1 $8 Qa2+ 11. Kc1 $18) 8. b8=Q+ $8 Qe5 9. Qf8+ $1 Kg5 10. Qxe5+ $1 Rxe5 11. Qxf3 $8 $18) (5... Kg1 6. Nh3+ $8) 6. Qh1+ $8 Kf2 7. Nh3+ $8 Ke2 {This is all well and good, but still ?} (7... Kxe3 8. Qe1+ $8 Kd3 9. Qxe4+ $8 Kxe4 10. b8=Q $1 $18) ( 7... Kg3 8. b8=Q+ $8) 8. Qxf3+ $3 {[#]Is this reasonable ?} (8. Nf4+ $2 Kd2 $8 9. Qh2+ $8 Kxe3 10. Qg1+ $8 {as already seen}) (8. Ng1+ $4 Kd3 $1 $19) 8... Qxf3 (8... Kxf3 9. Ng5+ $8 Kxe3 10. Nxe4 $8 Rc1+ 11. Kb2 $18) 9. Ng1+ $8 Kd1 $1 {Relaunch the business.} 10. Nxf3 $8 Rc5 $1 {You planned this ?} 11. Nd4 $3 {[#]} ( 11. b8=Q $2 Ra5+ $8 12. Kb2 Rb5+ $8 13. Qxb5 {model stalemate and half-mirror}) (11. b8=R $2 Ra5+ $1 12. Kb2 Ke2 $8 $11) 11... Rc4 $1 12. b8=R $3 {[#]} (12. b8=Q $2 Ra4+ $8 13. Kb2 Rb4+ $8 14. Qxb4 {semi-mirror stalemate echo}) (12. Nc6 $2 Kc2 $8 13. Nd4+ $8 Kc1 $8 $11) 12... Kd2 (12... Rc3 13. Rb3 $1) 13. Rb3 $1 1-0 [Event "?"] [Site "?"] [Date "1915.??.??"] [Round "?"] [White "Bernstein Ja, Kupchik A"] [Black "0003.31"] [Result "1-0"] [SetUp "1"] [FEN "8/8/6P1/2k5/3n1P2/P7/2pK4/8 b - - 0 69"] [PlyCount "12"] [EventDate "1915.??.??"] [SourceDate "2022.01.01"] {A matter of relay.} 69... Nf5 {Does White to move win ?} (69... Ne6 70. f5 $8 Ng7 71. f6 $8 $18) 70. Kxc2 $2 (70. a4 $3 {(confines the Black King to the Queen's side, and ipso facto the Knight on the King's side)} Kb4 (70... Kd5 {(too late)} 71. a5 $8 Ke6 72. a6 $1 $18) 71. Kxc2 $8 Kxa4 72. Kd3 $8 Kb5 73. Ke4 $8 Ne7 (73... Ng7 74. Ke5 $1) 74. f5 $1 Kc6 75. Ke5 $1 Kd7 76. g7 $1 Ng8 (76... Ke8 77. f6 $1 Kf7 78. fxe7 $8) (76... Nc6+ 77. Ke4 $1 Ne7 78. f6 $8 $18) 77. f6 $8 Nh6 78. Kd5 $3 {[#]} (78. g8=Q $2 Nxg8 79. f7 Ne7 $8 80. Kf6 Nd5+ $8 81. Kg6 Nf4+ $8) (78. Kf4 $2 Ke6 $8) 78... Ng4 (78... Kd8 79. f7 $1) (78... Ke8 79. Ke6 $8) 79. f7 $8 $18) 70... Kd5 $1 {Or on d6. Black can now make the "change of function": King on the kingside, Knight on the queenside.} (70... Ne7 $1 71. g7 Kd6 $3 {(or on d5)} 72. a4 (72. f5 Ke5 $8 73. a4 Kf6 $8) 72... Ke6 $8 73. a5 Kf7 $8 74. a6 Nc6 $1 $11 {or on c8}) 71. a4 Ke6 $2 {But it is still necessary not to leave 2 linked pawns on the said king-side !} (71... Ne7 $3 72. g7 (72. a5 Nxg6 $8 73. a6 Kc6 $8) 72... Ke6 $8 {as above}) 72. a5 $1 {No one will refuse such a move but, assuming you have touched your King by accessing your drink, what decision do you make? Where do you play your King ?} (72. Kb2 $2 {(or on d2)} Nd6 $3 $11) (72. Kc1 $2 Nd4 $3 $11) (72. Kd1 $2 Kf6 $3 73. a5 Ne3+ $1 74. Ke2 Nc4 $8 (74... Nd5 $2 75. f5 $8) 75. a6 (75. f5 Nxa5 $8) 75... Kxg6 $8 76. a7 Nb6 $8 77. Ke3 Kf5 $1 78. Kd4 Kxf4 $1 {and bK comes back in time}) (72. Kd3 $2 Kf6 $1 (72... Ne7 $1) 73. a5 Ne7 $8 74. a6 Nc6 $3 75. f5 Nb4+ $8) (72. Kb3 $2 Kf6 $8 73. a5 Kxg6 $1 74. a6 Nd4+ $8 75. Kc4 Nc6 $8 $11) (72. Kc3 $2 Kf6 $1 (72... Ne7 $1) 73. a5 Kxg6 $1 74. a6 Nd6 $8 $11) (72. Kb1 $3 {(the only good square, away from the noise and the fury !)} Kf6 73. a5 $8 Ne7 74. a6 $1 Nc6 75. f5 $8 $18) 72... Kf6 73. a6 $1 Nd4+ 74. Kb2 Nc6 75. f5 $8 {It is true that Black has succeeded in the "change of function" in question, but with a delay, so that the reinforcement of the "f" pawn had time to arrive.} 1-0 [Event "corr "] [Site "?"] [Date "1976.??.??"] [Round "?"] [White "Baluev, A."] [Black "Vidican, A."] [Result "1-0"] [ECO "B99"] [PlyCount "51"] [EventDate "1976.??.??"] [SourceDate "2022.01.01"] {21/441} 1. e4 c5 2. Nf3 d6 3. d4 cxd4 4. Nxd4 Nf6 5. Nc3 a6 6. Bg5 e6 7. f4 Be7 (7... Qb6) 8. Qf3 Qc7 (8... h6 9. Bh4 g5 10. fxg5 Nfd7 11. Nxe6 fxe6 12. Qh5+ Kf8 13. Bb5 $1 Rh7 $1 $10 {Gligoric,S-Fischer,R Portoroz izt 1958}) 9. O-O-O Nbd7 10. Bd3 (10. Be2 b5 11. Bxf6 Nxf6 (11... Bxf6 $2 12. e5 $1 Bb7 13. Ndxb5 $1 axb5 14. Nxb5 $18) (11... gxf6 $6 {as in Tal,M-Villeneuve,A/ Paris 1966, but with Be2 instead of g4, which is less favourable to Black}) 12. e5 (12. a3 Rb8 $1 {/\ b5-b4}) 12... Bb7 $8 13. exf6 $3 {[#](the "!!" for panache more than for accuracy)} (13. Qg3 dxe5 14. fxe5 Nd7) 13... Bxf3 $8 14. Bxf3 $8 Bxf6 $1 (14... Rc8 $6 15. fxe7 b4 $3 {(and not ...d5?, proposed by a world champion chatterbox, which Bobby says makes no sense : f5!! +-)} 16. Nce2 g6) 15. Bxa8 d5 $6 (15... Qc4 $1 16. Ne4 $1 Qxa2 $1 17. Nxd6+ $2 {(Nxf6+)} Kd7 $3 $19) 16. Bxd5 $1 Bxd4 17. Rxd4 exd5 18. Nxd5 Qc5 19. Re1+ Kf8 20. c3 $44 {Keres,P-Fischer,R/Bled/Zagreb/Belgrade 1959}) (10. g4 { (most frequently played, even in the 21st century) Gligoric,S-Fischer,R 1959; Smyslov,V-Fischer,R 1959 etc.}) 10... b5 (10... h6 11. Qh3 (11. Bh4 b5 $2 { (a mistake after interposing ...h6 Bh4; better ...g5)} 12. e5 $1 Bb7 13. Nxe6 $3 {[#]} fxe6 14. Bg6+ Kf8 15. exf6 $3 Bxf3 16. fxe7+ Kg8 17. gxf3 $18 { Gligoric,S-Bobotsov,M/Hastings 1959}) 11... Nb6 (11... Nc5 12. Rhe1 Rg8 13. Bh4 g5) 12. Bh4 (12. f5) (12. Rhe1) 12... e5 13. Nf5 $8 g6 14. Nxe7 $1 (14. Rhe1 $1 gxf5 15. exf5 $44) 14... Bxh3 $8 (14... Qxe7 $2 15. Qe3 $18) 15. Bxf6 Be6 $8 ( 15... Bd7 $2 16. Ned5) 16. f5 $1 Rf8 17. fxe6 fxe6 18. Bb5+ $8 axb5 19. Nxb5 $8 Qb8 20. Nxd6+ $8 Qxd6 21. Rxd6 Nc4 22. Bg7 $3 {[#]} (22. Rf1 $2 Nxd6 23. Nxg6 Rg8 24. Bxe5 Nc4) (22. Rxe6 $2 Kf7 $1) (22. Rd3 $2 Rxa2 $1 23. Kb1 Rxb2+ 24. Kc1 Rxf6) 22... Rxa2 $1 (22... Rf7 23. Rxe6 $11) (22... Nxd6 $2 23. Bxf8 $18) 23. Kb1 $8 Rxb2+ $8 24. Ka1 $8 Rf2 $1 25. Rxe6 $8 Kf7 $1 (25... Rbxc2 $1 26. Nd5+ $2 { (Nf5+!)} Kd7 $8 27. Re7+ {(Monti,G-Chiesa,D/corr 1977)} Kd6 $3 28. Bxe5+ Nxe5 $19) 26. Rf6+ $8 Rxf6 27. Bxf6 Kxf6 28. Nd5+ $8 Ke6 $15) 11. Rhe1 $1 (11. Bxf6 Nxf6 12. e5 $6 (12. g4 Bb7 $11) 12... Bb7 $1 13. Qg3 (13. exf6 $2 {(has no more sense with Bishop on d3)} Bxf3 $19) 13... dxe5 14. fxe5 Nd7 15. Qxg7 Qxe5 16. Qxe5 Nxe5 17. Be4 Bxe4 18. Nxe4 Rg8 $15) 11... Bb7 12. Qg3 b4 (12... O-O-O $6 13. Bxb5 $1) (12... Nc5 $2 13. e5 $1) (12... h6) 13. Nd5 $3 {[#]} exd5 14. e5 {Very rare in the 3rd millennium.} (14. exd5 Kd8 15. Nc6+ $1 Bxc6 16. dxc6 Qxc6 (16... Nc5 17. Bh4 $1 Rg8 $1 18. Bf5 $1 {[#](thinner than the immediate capture, played in Wang Hao-Dominguez Perez 2012)} Qxc6 19. Bxh7 {(idea was ...Rh8 Rxe7!!)} Re8 20. Rxe7 Rxe7 21. Qxg7 Nxh7 22. Qxf7 Raa7 23. Qxh7 Qe4 24. Qxe4 Nxe4 25. Rd4 Kc8 26. Bxe7 Rxe7 27. Rxb4 Nc5 28. Rd4 Kd7 {1/2-1/2 Csonka,B (2498)-Manish Anto,C (2354)/Budapest HUN 2021}) (16... Nb6 17. Bh4 Rg8) 17. Bxf6 $8 Nxf6 $8 ( 17... Bxf6 $2 18. Be4) 18. Qxg7 Re8 19. Qxf7 Ra7 20. Rxe7 Raxe7 21. Qxf6 Qc5 ( 21... Kc7 22. Qd4 Qb6 23. Qxb6+ Kxb6 {(Navara,D (2646)-Shirov,A (2710)/Prague 2005)} 24. g4 Re3 $1 25. Bxh7 Rf3 $1 $11) 22. Bxa6 (22. Bxh7 Kc7 23. Qf5 $8) 22... Kc7 23. Qd4 Re4 (23... Qxd4 24. Rxd4 Re4 25. Rxe4 Rxe4 26. g3 Re1+ 27. Kd2 Rh1 $11 {Ortiz Suarez,I (2531)-Sanchez Alvarez,R (2428)/San Pedro de Macoris DOM 2022}) 24. Qxc5+ dxc5 25. g3 c4 26. b3 c3 27. Bd3 Re1 $15 {Mai,A (2177)-Mishra,A (2524)/Reykjavik ISL 2022}) 14... dxe5 $8 15. fxe5 Nh5 $1 ( 15... O-O-O 16. Nf5 $1 Bf8 17. exf6 Qxg3 18. hxg3 gxf6 (18... Nxf6 $2 19. Nh6 $3 $18) 19. Bf4 $14) (15... Ne4 $2 16. Bxe4 $8 Bxg5+ 17. Qxg5 dxe4 18. Nf5 $8 Qxe5 19. Rf1 $1 f6 (19... Bc6 20. Nxg7+ Kf8 21. Qh6 $1 Qxg7 22. Qxc6) 20. Qxg7 O-O-O 21. Nd6+ $1 Kc7 22. Nxb7 Rhg8 23. Qxh7 Rh8 24. Qf7 Rhf8 25. Rxd7+ $1 Rxd7 26. Qxf8 $18) 16. e6 $6 (16. Qh4 $1 Bxg5+ $8 17. Qxg5 g6 $8 18. e6 (18. Qh6 O-O-O) (18. g4 $6 Ng7) 18... Nc5 $1 (18... Qf4+ 19. Qxf4 Nxf4 20. exd7+ Kxd7 $14) 19. exf7+ $8 Kxf7 $8 20. Rf1+ $8 Kg8 $8 (20... Ke8 $2 21. Bxg6+ $1) 21. Nf5 $8 Rf8 (21... Ne6 $1 22. Nh6+ Kg7 23. Nf5+ $8 Kg8 24. Nh6+ Kg7 25. Nf5+ { 1/2-1/2 Manish Anto,C (2349)-Mishra,A (2485)/Budapest HUN 2021}) 22. Ne7+ Kg7 23. Bxg6 Ne6 $8 24. Nf5+ $8 Rxf5 $8 {(...Kg8? runs into a mate in 2)} 25. Qxf5 hxg6 26. Qxe6 Bc8 (26... a5 27. Rf2) 27. Qxd5 Bf5 28. Rf2 $14) 16... Nxg3 $1 {We must take the bull by the horns.} (16... Bxg5+ $6 17. Qxg5 Ndf6 ( 17... Qf4+ 18. Qxf4 Nxf4 19. exd7+ Kxd7 20. Bf5+ Kd6 21. g3 Ng6 22. Bh3 Ne7 23. Re3 $16) 18. exf7+ Kxf7 19. Ne6 (19. Rf1 $1 Qxh2 20. Nf5 $16) 19... Qd6 20. Be2 $3 {[#]} g6 21. Bxh5 Nxh5 $6 (21... Rae8 $1 22. Bg4 $8 Bc8 $1 23. Rf1 Rxe6 $8 24. Bxe6+ Qxe6 25. Rxd5 Re8 26. Rd4 $11) 22. Qh6 $1 Kg8 (22... Bc8 $2 23. Ng5+ $1 Kf6 24. Ne4+ $1) 23. g4 Re8 $8 24. gxh5 Rxe6 25. Rxe6 Qxe6 26. Qf4 $1 (26. Rg1 Qh3 $1 27. Qf4 Qxh5 $8 28. Re1 Bc6 29. Qf6 Bd7) 26... h6 (26... Bc6 27. h6) ( 26... Qf5 27. Qc7 $1) 27. hxg6 Qe7 28. Qf2 $1 h5 29. Re1 Qf8 30. Qg3 $16) 17. exf7+ Kxf7 $1 {Same remark.} (17... Kf8 $6 18. Rxe7 $8 Qd6 (18... Qf4+ $2 19. Bxf4 Kxe7 20. Bxg3 Kxf7 21. Nf5 $1 Bc6 22. Re1 $1) 19. Ne6+ $8 Qxe6 20. Rxe6 Nh5 $2 (20... Nc5 $8 21. Re8+ Rxe8 22. fxe8=Q+ Kxe8 23. hxg3 $11) 21. Rde1 $1 $18 Nhf6 (21... Kxf7 22. Re7+ $1) (21... Ndf6 22. g4 $1) 22. Bf4 $6 (22. Bxf6 $1 Nxf6 23. Rb6 $3 {[#]} Bc8 {(...Rb8 Bxa6! or ...Ra7 Rxf6!)} 24. Rxf6 $8 $18) (22. Re7 $1 {for Bf4-d6}) 22... g5 $6 (22... Ne4 23. Bxe4 dxe4 24. Bd6+ Kxf7 25. Re7+ Kg6 26. Rxd7) (22... Kxf7 $2 23. Re7+ $8 Kg8 24. Bf5 $8 $18) 23. Bxg5 Kg7 24. Re7 Rhb8 25. f8=Q+ Kxf8 26. Bh6+ (26. Bxh7 Nxh7 27. Rxh7) 26... Kg8 27. Bf5 (27. R1e3) 27... Nf8 28. Rg7+ Kh8 29. Ree7 Bc8 30. Rg5 $1 {(0,5-0,5 Hakki-De Firmian, Gausdal 1980 ; it seems that while AV was leading the tournament with Dan Cramling with 4/5, leaving A. Miles at 3.5, our friend Imad preferred to stay in the shadows with a strange proposal of a draw; the story doesn't say if De Firmian burned a candle)} Ng6 (30... Bxf5 31. Bg7+ Kg8 32. Bxf6+ Ng6 33. Rg7+ Kf8 34. Rxf5 Rc8 35. Rxh7) 31. Bg7+ Kg8 32. Bxf6 Rb7 33. Bxc8 Rxe7 34. Bxe7 Rxc8 35. Bxb4 $18) (17... Kd8 $6 18. Rxe7 $8 Nf6 (18... Kc8 19. Re8+) 19. Rxc7 Kxc7 20. hxg3 Rhf8 21. Ne6+ Kd6 22. Nxf8 Rxf8 23. Rf1 $16) 18. Rxe7+ Kg8 $8 19. hxg3 Qxg3 $1 (19... Qe5 $2 20. Bf5 $16) ( 19... h6 20. Bd2 Qc5 $1 (20... Qxg3 $2 21. Rxd7 $18) 21. Nf5 (21. Rxd7 Qxd4) 21... g6) 20. Ne6 $8 Qe5 $8 21. Rf1 (21. Rxd7 $2 Qxe6 22. Rxb7 a5) (21. Bh4 Nf8 22. Re1 Qxe6) (21. Bf5 $2 g6 $1) 21... Nc5 $2 (21... Nf8 $1 {(9 years after its Norwegian adventure the US GM is doing better !)} 22. Bf5 (22. Bf6 $2 Qe3+ $8 23. Kb1 Nxe6 $19) (22. Bf4 $2 Qxe6 $19) 22... g6 $1 (22... Bc8 23. Re8 {(Nxf8? ...Qxf5!)} Kf7 $8 24. Re7+ $8 Kg8 25. Re8 $11 {1/2-1/2 Hellers, F-De Firmian,N/Biel 1989}) 23. Nxf8 $8 (23. Bh3 $2 h6 $1) 23... Qxe7 24. Bxe7 gxf5 25. Nd7 (25. Rxf5 Re8 $17) 25... Kf7 $1 26. Bxb4 d4 27. g4 Be4 $1 28. gxf5 Rhe8 $17) (21... Rb8 $6 22. Bh4 $1 h5 $8 23. Re1 Rh6 $8 24. Rxe5 Nxe5 25. Bf5 $1 g6 26. Rg7+ Kh8 27. Bf6 gxf5 28. Rxb7+ Rxf6 29. Rxb8+ Kh7 30. Nf4 $14) ( 21... h5 $6 22. Bg6 $1 Rf8 23. Rxf8+ $8 Nxf8 24. Bf7+ $8 Kh7 25. Nxf8+ $8 Rxf8 26. Rxe5 Rxf7 $11) 22. Bf5 $8 Ne4 $2 (22... Nxe6 23. Bxe6+ Qxe6 24. Rxe6 h5 ( 24... d4 $2 25. Re7 $1) 25. Be3 $44) (22... Qxe6 23. Bxe6+ (23. Rxe6 h6 $8) 23... Nxe6 24. Bd2 (24. Rxe6 h5) 24... Bc6 25. Rxe6 Bb5 26. Rfe1 $44) (22... Bc8 $2 23. Re8+ $8 Kf7 24. Rxh8 Bxe6 25. Bxh7+ $8 Bf5 26. Rxa8 $8 g6 27. Ra7+ $1) (22... g6 $2 23. Nxc5 Qxe7 24. Bxe7 gxf5 25. Nxb7 Ra7 26. Bxb4 Rxb7 27. Bc3 Rf7 28. Re1 $1 $18) 23. Bxe4 $1 (23. Nc7 $1 Qxe7 24. Bxe7 h5 25. Nxa8 Ng3 ( 25... Bxa8 26. Bg6) 26. Be6+ Kh7 27. Rf3 Ne2+ 28. Kd2 Nd4 29. Nc7 $18) 23... dxe4 (23... Qxe6 24. Rxe6 dxe4 25. Rb6 $1 Bc8 26. Rxb4 h5 27. Rxe4) 24. Rf6 $3 {[#]Is this possible? With one less Queen (against a simple Knight) we give still a Rook ?} (24. Rf5 $2 Qxe6 $8 25. Rxe6 h6 $11) (24. Bf6 $4 Qxe6 $3 25. Rxe6 gxf6 $19) 24... Qxg5+ $6 (24... Qxe6 25. Rfxe6 Bd5 (25... h6 26. Bd2) 26. Rd6 Bf7 27. Ra7 $1 Rf8 28. Rdd7 $18) (24... gxf6 $2 25. Rg7#) (24... Qxf6 $2 25. Bxf6 gxf6 26. Rg7#) 25. Nxg5 Bd5 (25... gxf6 26. Ne6 $8 h5 27. Rg7# $1 { model mat}) 26. Rxa6 1-0 [Event "add bK for 1#"] [Site "?"] [Date "1950.??.??"] [Round "?"] [White "Fabel, K."] [Black "0240.20"] [Result "1-0"] [SetUp "1"] [FEN "8/8/8/8/3Bb3/5k2/1PP3R1/4K2R w K - 0 1"] [PlyCount "1"] [EventDate "1950.??.??"] [SourceDate "2022.01.01"] {It is placed on f3 to} 1. O-O# {But not on c1 because to get there, Black's king would have to break white castling.} -- 1-0 [Event "2# "] [Site "?"] [Date "1966.??.??"] [Round "?"] [White "Ellerman, A."] [Black "4542.02"] [Result "1-0"] [SetUp "1"] [FEN "5r1b/8/8/3p4/1Qq1kN1N/2pR1R2/2B1K3/8 w - - 0 1"] [PlyCount "0"] [EventDate "1966.??.??"] [SourceDate "2022.01.01"] 1-0 [Event "2#"] [Site "?"] [Date "1965.??.??"] [Round "?"] [White "Ellerman, A."] [Black "0128.12"] [Result "1-0"] [SetUp "1"] [FEN "B6K/8/8/7R/3k2p1/N3p1B1/1nP2n2/1N6 w - - 0 1"] [PlyCount "0"] [EventDate "1965.??.??"] [SourceDate "2022.01.01"] 1-0 [Event "2#"] [Site "?"] [Date "1966.??.??"] [Round "?"] [White "Hannelius, J."] [Black "4415.05"] [Result "1-0"] [SetUp "1"] [FEN "8/3B1p2/3p1NR1/4kp2/1Q6/2N3pK/3p4/2qr1n2 w - - 0 1"] [PlyCount "0"] [EventDate "1966.??.??"] [SourceDate "2022.01.01"] 1-0 [Event "2#"] [Site "?"] [Date "1964.??.??"] [Round "?"] [White "Michel, F."] [Black "4072.33"] [Result "1-0"] [SetUp "1"] [FEN "1B6/5PKp/4Q3/1N1pN1p1/4k3/2q5/b3PP2/2b5 w - - 0 1"] [PlyCount "0"] [EventDate "1964.??.??"] [SourceDate "2022.01.01"] 1-0 [Event "2#"] [Site "?"] [Date "1974.??.??"] [Round "?"] [White "Koder, G."] [Black "4210.12"] [Result "1-0"] [SetUp "1"] [FEN "8/6B1/3pQ3/1p2q3/4k3/2R2R2/3P2K1/8 w - - 0 1"] [PlyCount "0"] [EventDate "1974.??.??"] [SourceDate "2022.01.01"] 1-0 [Event "2#"] [Site "?"] [Date "1978.??.??"] [Round "?"] [White "Burger, R."] [Black "1024.04"] [Result "1-0"] [SetUp "1"] [FEN "2N2n2/1pppp3/8/3k4/2p3Q1/8/B5K1/6B1 w - - 0 1"] [PlyCount "0"] [EventDate "1978.??.??"] [SourceDate "2022.01.01"] 1-0 [Event "2#"] [Site "?"] [Date "1951.??.??"] [Round "?"] [White "Clark, CHD."] [Black "1285.18"] [Result "1-0"] [SetUp "1"] [FEN "8/3ppB2/1Q1p1p1R/5kp1/p1N4P/R7/1p1B1Npn/b5Kb w - - 0 1"] [PlyCount "0"] [EventDate "1951.??.??"] [SourceDate "2022.01.01"] 1-0 [Event "2#"] [Site "?"] [Date "1997.??.??"] [Round "?"] [White "Subotic, M."] [Black "1117.41"] [Result "1-0"] [SetUp "1"] [FEN "4Q3/4P3/8/1N1nPn2/4k3/3pP3/3K2PB/4R3 w - - 0 1"] [PlyCount "0"] [EventDate "1997.??.??"] [SourceDate "2022.01.01"] 1-0 [Event "2#"] [Site "?"] [Date "1995.??.??"] [Round "?"] [White "Lewis, T & Barnes B"] [Black "1425.42"] [Result "1-0"] [SetUp "1"] [FEN "8/8/2p5/1PR3B1/3Pk1n1/2r2N1p/2P2P1N/1Q4KB w - - 0 1"] [PlyCount "0"] [EventDate "1995.??.??"] [SourceDate "2022.01.01"] 1-0 [Event "2#"] [Site "?"] [Date "2003.??.??"] [Round "?"] [White "Heyl, P."] [Black "1827.24"] [Result "1-0"] [SetUp "1"] [FEN "1R6/2p5/4p3/1RBp4/p1k2N2/1r3Q1K/Bn1P3P/n1r5 w - - 0 1"] [PlyCount "0"] [EventDate "2003.??.??"] [SourceDate "2022.01.01"] {Given at the German Championship 2018.} -- 1-0 [Event "2#"] [Site "?"] [Date "1950.??.??"] [Round "?"] [White "Larsen, L."] [Black "4548.23"] [Result "1-0"] [SetUp "1"] [FEN "1Q4n1/8/3N4/p3Rpp1/1R1B1k2/2qbr3/5PPN/4n2K w - - 0 1"] [PlyCount "0"] [EventDate "1950.??.??"] [SourceDate "2022.01.01"] 1-0 [Event "2#"] [Site "?"] [Date "2017.??.??"] [Round "?"] [White "Kovacevic, M."] [Black "1878.02"] [Result "1-0"] [SetUp "1"] [FEN "2RBR1n1/3p4/nNNk4/K7/b1p5/4Q3/4r3/2r3b1 w - - 0 1"] [PlyCount "0"] [EventDate "2017.??.??"] [SourceDate "2022.01.01"] 1-0 [Event "3#"] [Site "?"] [Date "1986.??.??"] [Round "?"] [White "Gfeller, H."] [Black "1275.66"] [Result "1-0"] [SetUp "1"] [FEN "1b6/p2p1p2/P2p1P2/P2k1pQR/1PNNb3/2K1p3/4PBnP/3R4 w - - 0 1"] [PlyCount "0"] [EventDate "1986.??.??"] [SourceDate "2022.01.01"] 1-0 [Event "3#"] [Site "?"] [Date "2007.??.??"] [Round "?"] [White "Marandiuk, M."] [Black "1748.26"] [Result "1-0"] [SetUp "1"] [FEN "7r/1n1p1bN1/1Qp5/2p1p1n1/PNk4r/R2p2p1/P7/1K4B1 w - - 0 1"] [PlyCount "0"] [EventDate "2007.??.??"] [SourceDate "2022.01.01"] 1-0 [Event "4# "] [Site "?"] [Date "2017.??.??"] [Round "?"] [White "Petrasinovic, P."] [Black "1011.02"] [Result "1-0"] [SetUp "1"] [FEN "8/3N4/8/3k4/4p2p/BK5Q/8/8 w - - 0 1"] [PlyCount "0"] [EventDate "2017.??.??"] [SourceDate "2022.01.01"] 1-0 [Event "h#3 2 sol"] [Site "?"] [Date "2002.??.??"] [Round "?"] [White "Jones, Ch"] [Black "3776.47"] [Result "1-0"] [SetUp "1"] [FEN "5r2/b1p2r1p/1qPR3p/6BK/8/2pPPnPn/2pkppb1/8 b - - 0 1"] [PlyCount "0"] [EventDate "2002.??.??"] [SourceDate "2022.01.01"] 1-0 [Event "h#5,5"] [Site "?"] [Date "2017.??.??"] [Round "?"] [White "Mihajloski, Z."] [Black "3607.08"] [Result "1-0"] [SetUp "1"] [FEN "1rr5/5p1p/Kpq1n2p/8/2p2p2/2Nppk2/n7/8 w - - 0 1"] [PlyCount "0"] [EventDate "2017.??.??"] [SourceDate "2022.01.01"] 1-0 [Event "s#3"] [Site "?"] [Date "2000.??.??"] [Round "?"] [White "Nikoletic, V."] [Black "4857.53"] [Result "0-1"] [SetUp "1"] [FEN "4N3/2P1pP1b/1BK1Q3/r1n3P1/3kpP1p/2R5/3P2n1/1B1Rr2q w - - 0 1"] [PlyCount "0"] [EventDate "2000.??.??"] [SourceDate "2022.01.01"] 0-1 [Event "s#4"] [Site "?"] [Date "2001.??.??"] [Round "?"] [White "Janevski, Z."] [Black "1482.84"] [Result "0-1"] [SetUp "1"] [FEN "5b2/1pP1p1pr/bP3P1P/BPK1k2P/1NB1PpRQ/3P4/8/6N1 w - - 0 1"] [PlyCount "8"] [EventDate "2001.??.??"] [SourceDate "2022.01.01"] {The problem engine of Fritz 15 (!) does not solve this selfmate, which the Fritz 11 does.} 1. Rg2 $1 {(2 d4+)} (1. Rg6 $2 {(for d4+ & Qe1+)} f3 $1) 1... Rxh6 (1... Bxb5 2. Nc6+ bxc6 (2... Bxc6 3. Rg5+ {idem}) 3. Rg5+ Kxf6 4. Bc3+ e5# {[#]}) ( 1... f3 2. Qg3+ Kxf6 3. Qg6+ Ke5 4. Qd6+ exd6# {[#]}) (1... g5 2. Rxg5+ Kxf6 3. Rg6+ Ke5 4. Qf6+ exf6# {[#]}) 2. d4+ Kxe4 3. Re2+ Kf5 4. c8=B+ e6# {[#]Pickaninny.} 0-1