A plethora of listeners for this last course of the season, and this despite the absence of two regulars who went to the countryside (and incidentally to the cooler weather!).
The return of Pierre, Abdel and the arrival of Maurice did not affect the stability of the meeting and the analyses were lively!
Below is the Master's report, still in good shape.
Good reading to all and good summer rest.
---
Master's words
---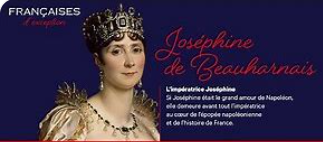 "You humiliate too much but do not punish enough" (Josephine to Napoleon).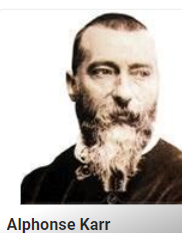 "Not a newspaper in which one can find twenty lines in which there is neither stupidity nor bad faith" (Al. Karr). Would he say "10 lines" nowadays? Or five?
"There is a tendency today to regard great size as greatness" (J. Bryce, 1838-1922, who was unlikely to have known the "endless dwarf")
"Stavisky killed himself with a bullet fired from 10 feet away. What it is to have a long arm" ("Le Canard enchaîné" in 1934).
"Information does not inform us, it conforms us, soul and language" (M. Druon).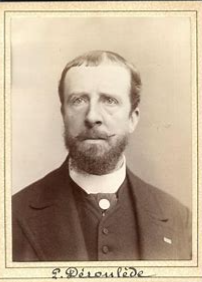 "He who does not love his mother more than other mothers and his country more than other countries loves neither his mother nor his country" (P. Déroulède).
"To make concessions to Russia today is to give in to the law of the strongest. To make none is to bow to the law of the craziest" (H. Guaino).
"All those whose conscience has capitulated, all those who blindly obey men or laws without ever appealing to justice and truth, are slaves through their own fault" (Lanza del Vasto).
"I do not seek to be loved, but to be understood" (J.-P. Belmondo in "L'héritier", 1973).
"The earth is round, but everything on earth is flat" ("Gigi" by Minnelli, 1958).
"Inelegance causes more break-ups than infidelity" (ibidem).
"In my opinion... -- Opinions are like assholes, everyone has one" (Cl. Eastwood in "The Last Target", 1988).
Should one strive to be active or simply defend oneself? In the middle of the game, the first option is generally preferable; in the ending, it is rather the opposite, except... in this case. This being said, this activity is less a taking of initiative than a process to reduce the opponent's pawns.

Nice rescue on the Baltic: bicoloured echoing stalemates. Then an overpowering Bishop, first against a Rook (with a jealous but cooperative Knight!), but also, all alone this time, against a black Queen. Finally, another 4-figure rescue, against a very threatening pawn, with of course (do you think I forgot them?) a reciprocal zugzwang!
The game of the day is known as one of the very rare defeats of an "invincible" champion. His opponent, we are told, had to learn chess twice following a serious accident causing a loss of memory. But this game is far from being reduced to the Queen sacrifice, quite obvious, of the 31st move. Do not miss the analyses of the 25th, 27th and 30th moves. With a new example of my favourite theme: the good move and the bad move are interchanged after a slight modification of the position. Note also, in the context of the Bishop-Knight rivalry, the two sacrifices on the same square in the 25th move variation.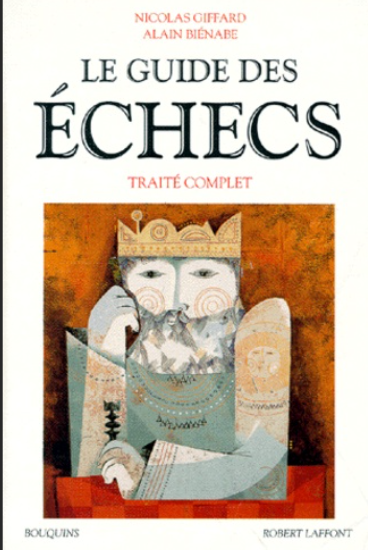 Two very clear fairy tales in homage to Alain Biénabe, author of a marvellous book which happens to be... half a book, the problem section of the "Guide des Echecs" (1993, reedition 2009, unfortunately amputated of a tasty passage on a hypothetical "ministry of intellectual health"!)
Training: the 2# are on the whole easier than usual (holidays are approaching), only the 6th, 8th, 10th & 11th will take you a bit more time. The first 3# is an extended 2# which, as it is, had the scalp of a star! The second is a true 3# where White is generous. In the 9# (we leave the solution) the reason for the key is only understood at mate.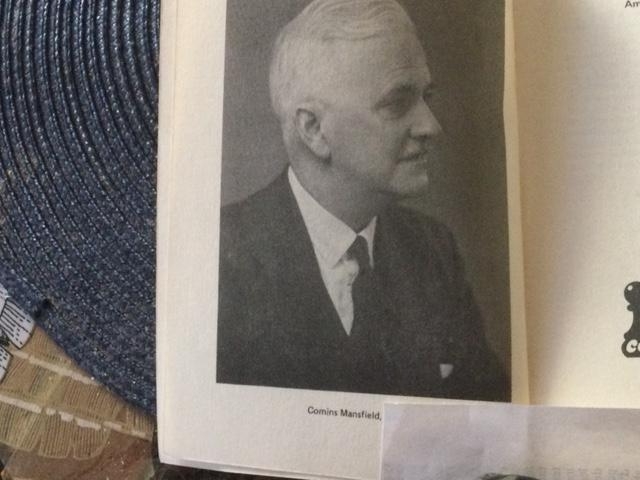 Helpmate 2# has an echo-chameleon of pinning and reciprocal captures. Double checks in the one in 3. Promos in Towers in Alain B's one in 7. The selfmate 2# is not difficult, with its 5 battery variants. Neither is the one in 3, an old PAP with 4 promos, where 4 different units administer mate. Finally, the proof that there are very easy 7# selfmates: without the Rook, it would be immediate, wouldn't it? So...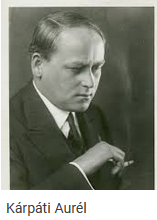 Have a good time. Don't miss the report on the recent French Resolution Championship http://lecoursdumaitre.e-monsite.com/en/pages/solving-competitions/cat-2022/2022-french-solving-championship.html . "We're stayin' alive". Excellent summer fun. Deus vos custodiat.
---
Master's diagrams
[Event "?"] [Site "?"] [Date "1993.??.??"] [Round "?"] [White "Speelman, J."] [Black "0000.33"] [Result "1/2-1/2"] [SetUp "1"] [FEN "8/7p/6p1/1k1p4/5PP1/4PK2/8/8 w - - 0 1"] [PlyCount "30"] [EventDate "1993.??.??"] [SourceDate "2022.01.01"] 1. Kg3 $1 {Can Black parry (or ignore) the Kg3-h4-g5 threat ?} (1. e4 Kc6 $1 (1... dxe4+ $6 2. Kxe4 Kc6 $8 3. Ke5 Kd7 $8 4. Kf6 h5 $8 $11 {at the right moment, with the wK blocking the "f" pawn}) (1... d4 $2 2. g5 $3 {[#](e5? ...h5!! or Ke2?! ...h5! f5!!)} Kc5 {(...Kc4 Ke2!! ...Kc3 Kd1!!)} 3. Ke2 $1 Kd6 4. Kd2 $1 Kc6 5. Kc2 $1 Kd6 6. Kb2 $1 Kc6 7. Ka2 $1 Kc5 8. Kb3 $1 Kb5 9. f5 $1 $18) 2. e5 h5 $1 (2... Kd7 $1 3. f5 $6 {(g5!=)} gxf5 4. gxf5 h5 $1 5. f6 $8 Ke6 {(...h4 Kg4!!)} 6. Kf4 $8 d4 7. Kg5 $8 d3 $8 8. Kg6 $8 $11) 3. f5 $1 hxg4+ $8 (3... gxf5 $2 4. gxh5 $8 $18) 4. Kxg4 $8 gxf5+ $8 5. Kxf5 Kd7 $11) (1. Ke2 Kc5 2. Kd3 Kd6 3. Kd4 h5 $1 (3... Ke6 $1 4. Kc5 h5 $1 5. f5+ $8 Kf6 6. gxh5 $1 gxh5 $8 7. Kxd5 $8 $11) 4. gxh5 $8 gxh5 $8 5. Kd3 $8 h4 6. Ke2 $8 Ke6 7. Kf2 Kf5 8. Kf3 h3 $1 9. Kg3 d4 $1 10. exd4 $8 h2 $1 $11) (1. f5 gxf5 2. gxf5 Kc5 $1 3. Kg4 (3. Kf4 Kd6 $8 4. Kg4 {(Kg5 ...Ke5! ZZ)} Ke7 $1 {or on d7}) 3... Kd6 $8 4. Kh5 Ke7 $8 (4... Ke5 $2 5. Kg5 $8 {[#]ZZ}) 5. Kg5 $8 (5. Kh6 $2 Kf6 $8 $19) 5... Kf7 $8 6. Kf4 $1 Kf6 7. e4 $8 dxe4 $8 8. Kxe4 $11) 1... g5 $3 {[#]Parry it, yes.} (1... Kc5 $2 {(but not ignore it)} 2. Kh4 $8 d4 (2... Kd6 3. Kg5 $8 Ke6 4. Kh6 $8) (2... h6 3. g5 $1 {(or f5!)} h5 4. f5 $8) 3. exd4+ $8 Kxd4 4. f5 $8 {[#]} (4. Kg5 $2 Ke4 $8 $11) 4... gxf5 (4... Ke5 5. fxg6 $1 hxg6 6. Kg5 $8) 5. gxf5 $8 Kd5 6. Kh5 $3 {[#] (transposing in exercise 18 of a certain book)} (6. Kg5 $2 Ke5 $8 {ZZ} 7. f6 Ke6 $8 $11) 6... Kd6 7. Kh6 $8 Ke5 (7... Ke7 8. Kg7 $8) 8. Kg5 $8 {[#](ZZ seen on the first move, without e3 & d5 pawns)} Kd6 (8... h6+ 9. Kg6 $8) (8... h5 9. f6 $8 Ke6 10. Kg6 $8) (8... Kd5 9. Kf6 $8 h5 10. Ke7 $1 {for 14 Qa8+}) 9. Kf6 $8 h5 10. Kg7 $1 h4 11. f6 $8 {for 13 f8Q+}) (1... Kc4 $2 2. Kh4 $8 (2. f5 $2 gxf5 $1 3. gxf5 Kc5 $8 $11) 2... d4 (2... Kd3 3. f5 $8 $18) 3. exd4 $8 {idem }) (1... h5 $2 2. f5 $1 $18) 2. fxg5 (2. Kf3 Kc4 $1 3. f5 Kc5 $8 4. e4 Kd6 $8 ( 4... dxe4+ $2 5. Kxe4 $8 Kd6 6. Kd4 $8) 5. exd5 Kxd5 $8 6. Ke3 Ke5 $1 7. Kd3 h5 $11) (2. f5 Kc5 $1 {(or on c6, with barrier)} 3. Kf3 Kd6 $1 4. e4 Ke5 $1 (4... h6 $1 5. Ke3 Ke5 $8 $11) (4... dxe4+ $2 5. Kxe4 $8 h6 6. Kd4 $8 $18) 5. exd5 Kxd5 $8 {as already seen}) 2... Kc4 $1 3. Kf4 (3. Kf3 Kd3 $1 4. Kf4 Ke2 $1 5. e4 dxe4 $1 6. Kxe4 Kf2 $8 7. Kf4 Kg2 $8 $11) (3. Kh4 $2 Kd3 $8 $19) 3... Kd3 $1 ( 3... Kc3 $6 4. e4 $1 d4 $8 5. g6 $1 hxg6 $8 6. e5 $8 d3 7. e6 d2 8. e7 d1=Q 9. e8=Q {with needless suffering}) 4. g6 (4. Kf3 Kc3 $1 5. Kf4 (5. e4 $2 d4 $8 $19 ) 5... Kd3 $1 $11) 4... hxg6 $8 5. g5 $8 Ke2 $6 ({Simpler} 5... d4 $1 6. exd4 $8 (6. e4 $2 Kc4 $8 $19) 6... Kxd4 $8 $11) 6. e4 d4 $8 7. e5 d3 8. e6 d2 9. e7 d1=Q 10. e8=Q+ Kf2 $1 (10... Kf1 $1) 11. Qe3+ (11. Qxg6 Qd2+ $1 {or on f3, but not on d4}) 11... Kg2 $8 12. Qg3+ Kh1 $3 {[#]} 13. Qf3+ Qxf3+ 14. Kxf3 Kh2 $8 15. Kg4 Kg2 $8 1/2-1/2 [Event "?"] [Site "?"] [Date "1923.??.??"] [Round "?"] [White "Mattison, H."] [Black "0134.35"] [Result "1/2-1/2"] [SetUp "1"] [FEN "4k3/n1P1p2R/p3p2P/4P1bN/4K1p1/8/1p6/8 w - - 0 1"] [PlyCount "16"] [EventDate "1923.??.??"] [SourceDate "2022.01.01"] {EFIII 1300.} 1. Rh8+ $8 Kf7 (1... Kd7 2. Rb8 $8 Kxc7 (2... Nb5 $2 3. c8=Q#) 3. Rxb2 (3. h7 $2 Kxb8 $19) 3... Bxh6 $8 $11) 2. Rb8 $8 Nb5 3. Rf8+ $8 (3. Rxb5 $2 axb5 $8 4. c8=Q b1=Q+ $8 5. Kd4 Qb4+ $1 {and mate in 2}) (3. c8=Q $2 b1=Q+ $1 { followed by mate}) 3... Kg6 $8 {The Rf1 withdrawal seems forced, no?} (3... Kxf8 $2 4. c8=Q+ $8 Kf7 5. Qc2 $8 b1=Q 6. Qxb1 $8 Nc3+ 7. Kd3 Nxb1 8. h7 $8 $18) 4. Nf4+ $3 {[#]Not really !} ( 4. Rf1 $2 Nxc7 $1 (4... Bc1 $1 5. Nf4+ Kh7 $1 $19) 5. Rb1 (5. Nf4+ Bxf4 $1 6. Kxf4 Nd5+ $8) 5... Bc1 $1 6. Nf4+ Kxh6 7. Nd3 Nb5 $1 $19 {for ...Nc3+}) 4... Kh7 $1 (4... Bxf4 5. c8=Q $8 (5. Kxf4 $2 Nxc7 $8) 5... b1=Q+ 6. Kxf4 $8 $11) (4... Kxh6 5. Rh8+ $8 Kg7 6. Nxe6+ $1 Kg6 $8 7. Nf4+ $1 Bxf4 8. c8=Q $1 $11) 5. Rh8+ $3 (5. c8=Q $2 b1=Q+ $8 6. Ke3 Qe1+ $8 7. Kd3 Qd1+ $1 (7... Qg3+ $1 8. Ke2 Nd4+) 8. Kc4 (8. Ke3 Qf3+ $1 9. Kd2 Bxf4+) 8... Qc2+ 9. Kb4 Qxc8 10. Rxc8 Bxf4 $8 $19) (5. Nd3 $2 b1=Q $1 6. c8=Q Qh1+ $1 {and mate}) (5. Rf7+ $2 Kxh6 $8 6. c8=Q b1=Q+ $8 7. Ke3 Bxf4+ $1 8. Kxf4 Qf1+ $8) 5... Kxh8 6. c8=Q+ $8 Kh7 7. Qc2 $3 {[#]} (7. Ke3 $2 Bxf4+ $8 8. Kxf4 b1=Q $8 9. Qxe6 Qg6 $1 (9... Qc1+ $1 10. Kxg4 Qxh6 $1) 10. Qxe7+ Kxh6 $8 11. e6 Kh5 $1 12. Qc5+ Kh4 $8 { (for ...g3!)} 13. e7 Qd6+ $1 14. Qxd6 Nxd6 $19) (7. Nd3 $2 b1=Q $1 8. Qg8+ (8. Qxe6 Qh1+ $1 9. Kf5 Nd4+) 8... Kxg8 9. h7+ Kf7 $3 10. h8=Q Nc3+ $1 11. Kd4 Ne2+ $1 {followed by mate}) 7... b1=B (7... b1=Q 8. Ke3+ $3 {[#]} (8. Qxb1 $2 Nc3+ $8) 8... Qxc2 $1 {stalemate : a kind of two-colour echo}) 8. Nd3 $3 {[#]} Bxc2 $1 {Model pinning stalemate. Study much appreciated by A. Gipslis. Given at the German solving championship 2003.} (8... Nd6+ $2 9. exd6 $8 Bxc2 10. d7 $8 $18) 1/2-1/2 [Event "?"] [Site "?"] [Date "1989.??.??"] [Round "?"] [White "Kalinin, A."] [Black "0414.12"] [Result "1-0"] [SetUp "1"] [FEN "4K2k/Nr1p3p/8/6BR/3Pn3/8/8/8 w - - 0 4"] [PlyCount "17"] [EventDate "1989.??.??"] [SourceDate "2022.01.01"] {Study corrected by amputation of 3 moves. Black considers, on Nc8, the pinning Rb5. Is it likely to compromise the win?} 4. Nc8 $8 (4. Bf4 $2 Rxa7 $8 5. Be5+ Kg8 $8 6. Rh4 Ng5 $8 {(save the check on a8 for the right moment)} 7. Bf6 (7. Rg4 h6 $1) 7... Ra5 $8 8. Rh5 {(would win with white King on e7)} Ra8+ $8 9. Ke7 (9. Kxd7 Ra7+ $1) 9... Ne4 $1 $11) (4. Be7 $2 Rxa7 $8 5. Re5 d5 $8 $11) 4... Rb5 $1 (4... Rb4 5. Kf7 $1 Rxd4 6. Bh6 $1 $18) 5. d5 $8 (5. Bf6+ $4 {(to "win" the Rook, but actually loses the plot)} Nxf6+ $8) 5... Rxd5 (5... Nxg5 6. Rxg5 $8 $18) 6. Bc1 $3 {[#]"secret passage".} Nf6+ $1 (6... Rxh5 7. Bb2+ $8 Kg8 8. Ne7# $1) (6... Nd6+ 7. Kf8 $8 Nf5 8. Bb2+ $1) (6... Nc3 7. Bb2 $1 Rd3 8. Rc5 $1) 7. Kf8 $8 {f7 square "belongs" to Knight.} (7. Kf7 $2 Rxh5 $8 8. Bb2 Rf5 $11) 7... Rxh5 (7... h6 8. Rxh6+ $8 Nh7+ 9. Ke8 $8 Kg7 (9... Re5+ 10. Ne7 $8) (9... Rb5 10. Nd6 $1 Rb8+ 11. Ke7 $1 Rb1 12. Rg6 $1) 10. Ne7 $8 Nf6+ (10... Ng5 11. Rg6+ $1) 11. Rxf6 $8 $18) (7... Nxh5 8. Bb2+ $8 {with mate}) (7... Rd3 8. Bb2 $1) 8. Bh6 $3 {[#]Makes a gift of his to the Rook, before doing so to the Knight.} (8. Bb2 $2 h6 $1 (8... Rf5 $1 $11) 9. Bxf6+ Kh7 $11) (8. Nd6 $2 h6 $8 9. Bb2 $8 Kh7 $15) 8... Rg5 $1 (8... Rxh6 9. Nd6 $8 {followed by mate, thanks to blockade of h7 pawn}) (8... Ne8 9. Nd6 $8 Nxd6 (9... Rf5+ 10. Nxf5 $8) (9... Rxh6 10. Nf7# $1) 10. Bg7# $1) 9. Bxg5 $8 Ng4 (9... h5 10. Bxf6+ $8) 10. Bh6 $3 {[#]Echo sacrifice.} Nxh6 {Transposing in T. Gorgiev, 1938.} 11. Nd6 $8 {ZZ} Ng4 12. Nf7# $1 1-0 [Event "?"] [Site "?"] [Date "1971.??.??"] [Round "?"] [White "Grzeban, G."] [Black "3110.22"] [Result "1-0"] [SetUp "1"] [FEN "4q3/8/1p6/3R4/p7/k3B3/P1P5/K7 w - - 0 1"] [PlyCount "11"] [EventDate "1971.??.??"] [SourceDate "2022.01.01"] {The connoisseurs will remember... Mitrofanov! The 2nd move is the real key. Can be presented with Fg5 at the start.} 1. Bd2 $8 {Threatens mate.} (1. Bc1+ $2 Kb4 2. Bd2+ Kc4 $8 3. Rd3 $1 $11) 1... Qh8+ 2. Re5 $3 {[#]A la Mitro !} (2. c3 $4 Qh1+ $8 {and mate in 2}) 2... Qxe5+ (2... Qh1+ 3. Re1 $8 (3. Be1 $4 Qf3 $1 $19) 3... Qd5 4. Re3+ $8) (2... Qg7 {(or on f6)} 3. c3 $8 Qg1+ 4. Re1 $8 $18) (2... b5 3. c3 $8 {idem}) 3. c3 $3 {Again threatens mat. And there is no check on the first rank.} Qxc3+ (3... Qe1+ 4. Bxe1 $8) 4. Bxc3 $8 {Follow by mat in 2.} b5 5. Kb1 $1 (5. Bd2 $1 b4 6. Bc1#) 5... b4 6. Bb2# $1 {G. Grzeban alias G. Bagdasarian (1902-1991).} 1-0 [Event "?"] [Site "?"] [Date "1987.??.??"] [Round "?"] [White "Manvelian, A."] [Black "0206.02"] [Result "1/2-1/2"] [SetUp "1"] [FEN "8/8/8/8/2p5/8/K1p1nR2/Rn2k3 w - - 0 1"] [PlyCount "16"] [EventDate "1987.??.??"] [SourceDate "2022.01.01"] {Stalemate after 8 moves, but the key-move is on 4th : have on mind ZZ !} 1. Rh2 $8 (1. Rf3 $2 Kd2 $8 (1... c1=Q $2 2. Rxb1 $8 $11) 2. Rf2 (2. Rxb1 Nc3+ $8 3. Rxc3 cxb1=Q+ $8 4. Kxb1 Kxc3 $8 $19) 2... c3 $8 {[#]} (2... c1=Q $2 3. Rxb1 $8 Qc3 {(... Qc2+ Rb2!!)} 4. Rb2+ $8 Ke3 5. Rfxe2+ $1) (2... Kd3 $2 3. Rf1 $8 Kd2 {(...Nd2 Rh1!)} 4. Kb2 $8 $11) 3. Rf1 (3. Rxb1 cxb1=Q+ 4. Kxb1 c2+ $8) 3... Nc1+ $8 4. Rxc1 Kxc1 $8 5. Kb3 Kd1 $19) (1. Rxb1+ $2 cxb1=Q+ 2. Kxb1 Kxf2 $8 $19) (1. Rxe2+ $2 Kxe2 $8 2. Rxb1 cxb1=Q+ 3. Kxb1 Kd2 $1 $19) 1... c1=Q 2. Rh1+ $8 (2. Rxb1 $2 Nc3+ $8 {followed by mate}) 2... Kd2 (2... Kf2 3. Rxc1 $8 Nxc1+ 4. Kxb1 $11 ) 3. Rxc1 $8 Nxc1+ 4. Kb2 $3 {[#]No hurry !} (4. Kxb1 $2 c3 $8 {[#](ZZ : the Rook will not succeed in sacrificing against the pawn)} 5. Ra3 (5. Ra8 c2+ $8 6. Kb2 Nd3+ $8) 5... c2+ $8 6. Kb2 (6. Ka1 Nb3+ $8 7. Rxb3 c1=Q+ $8) 6... Na2 $1 $19 {or on b3}) 4... c3+ (4... Nd3+ 5. Kxb1 $8 c3 6. Ra2+ $1) 5. Kxb1 {[#]ZZ} Kd1 (5... c2+ 6. Kb2 $11) (5... Nb3 6. Ra2+ $8) 6. Ra3 $3 {This woud lose with black King on d2.} (6. Ra8 $2 c2+ $8 7. Kb2 (7. Ka1 Nb3+ $8) 7... Nd3+ $8) 6... c2+ 7. Ka1 $3 {[#]} (7. Kb2 $2 Nb3 $8 $19 (7... Na2 $2 8. Rd3+ $8)) 7... Kd2 ( 7... Nb3+ {(ineffective with bK on d1)} 8. Rxb3 $8 c1=Q+ 9. Rb1 $8 $11) (7... Na2 8. Rb3 $8 Kd2 (8... Nc3 9. Rxc3 $8) 9. Rb2 $1 $11 {or on b1}) 8. Rc3 $3 {[#]} Kxc3 $1 {Model stalemate. Given at the 2009 German championship.} (8... Nb3+ 9. Kb2 $8 $11) 1/2-1/2 [Event "Moscow"] [Site "Moscow"] [Date "1925.??.??"] [Round "?"] [White "Capablanca, JR."] [Black "Ilyin Zhenevsky, A."] [Result "0-1"] [ECO "B25"] [PlyCount "74"] [EventDate "1925.11.10"] [EventType "tourn"] [EventRounds "21"] [EventCountry "URS"] [SourceDate "2022.01.01"] 1. e4 c5 2. Nc3 Nc6 3. g3 g6 4. Bg2 Bg7 5. Nge2 d6 6. d3 Nf6 (6... e5 7. O-O Nge7 8. a3 O-O 9. Rb1 h6 10. b4 b6 {Eljanov,P (2716)-Najer,E (2663)/Natanya 2009}) (6... e6 7. O-O Nge7 8. Bg5 O-O (8... f6 9. Be3 e5 10. f4 Nd4 11. h3 Be6 12. Kh2 Qd7 13. Nd5 {Jobava,B (2713)-Druska,J (2430)/Minsk 2017}) 9. Qd2 e5 10. a3 Be6 11. Rab1 Rc8 12. b4 b6 13. Nd5 f6 14. Be3 Nd4 {Predojevic,B (2652)-Ruck, R (2556)/SLO 2009}) (6... Rb8 7. a3 (7. O-O Nf6 8. f4 O-O 9. h3 Nd7 10. Kh2 { Jobava,B (2683)-Cvitan,O (2499)/Skopje 2015}) 7... b5 8. O-O e6 9. Be3 b4 10. axb4 cxb4 11. Na4 Nge7 12. Qd2 {Short,N (2683)-Nakamura,H (2786)/London 2013}) 7. O-O O-O (7... h5 8. h3 Bd7 9. Nd5 Nxd5 10. exd5 Nd4 11. c3 Nxe2+ 12. Qxe2 O-O $11 {Aronian,L (2764)-Grischuk,A (2766)/Paris 2018}) 8. h3 (8. Bg5 Bd7 ( 8... Qb6 9. Rb1 e6) (8... h6 9. Be3 Rb8) 9. Qd2 Nd4 10. Nxd4 cxd4 11. Ne2 e5 12. c3 dxc3 13. Nxc3 {Wei Yi (2733)-Kulaots,K (2542)/Moscow 2019}) 8... a6 ( 8... Rb8 9. Be3 (9. f4 Nd7 {(...Bd7 Kadric-Sadhwani 2018 or ...Ne8 Predke-Najer 2018)} 10. g4 b5 11. Ng3 b4 12. Nce2 c4 $1 {[#](Jobava,B (2707) -Wojtaszek,R (2726)/Warsaw 2010)} 13. dxc4 $2 Qb6+ $1 14. Kh1 Na5 $1) 9... e5 (9... b5 10. Qd2 b4 11. Nd1 Nd7 12. Bh6 Bxh6 13. Qxh6 Nd4 14. Qd2 e5 {Vachier Lagrave,M (2745)-Dominguez Perez,L (2754)/Beijing 2013}) 10. f4 exf4 11. Nxf4 b5 12. Qd2 b4 13. Nce2 Nd7 {Ghaem Maghami,E (2593)-Ibrahimov,R (2537)/Dubai 2009}) 9. Be3 Bd7 (9... Rb8 10. Qd2 (10. d4) 10... b5 $1 11. Bh6 e5 12. Bxg7 Kxg7 13. Nd5 Nxd5 14. exd5 Nd4 15. c3 $6 (15. Rae1) 15... Nxe2+ 16. Qxe2 f5 $15 {Boutteville,C-Huguet,B/Paris 1962}) 10. Qd2 Re8 (10... b5) 11. Nd1 (11. Bh6 Bh8) 11... Rc8 12. c3 Qa5 (12... e5) 13. g4 Red8 $6 (13... h5) 14. f4 (14. Bh6) 14... Be8 15. g5 (15. Nf2) 15... Nd7 $6 (15... Nh5 16. Bf3 f6) 16. f5 b5 17. Nf4 b4 18. f6 (18. Nd5 $1 bxc3 19. bxc3 e6 20. Nf4 $1 (20. Nf6+ $1)) (18. h4) 18... Bf8 $6 (18... exf6 $1 19. Nd5 $1 bxc3 20. bxc3 fxg5 $8 21. Bxg5 c4 (21... f6 22. Nxf6+ Nxf6 23. Bxf6 Rd7 24. Ne3 $16) 22. d4 $1 {(for Qf4, Ne3)} (22. Bxd8 Rxd8 23. dxc4 {(d4 ...Nxd4)} Rb8) 22... Nxd4 $8 23. cxd4 Qxd2 24. Bxd2 Bxd4+ 25. Nf2 $1 {(does not confine his d2 Bishop)} (25. N1e3 c3 $1 26. Be1 $8 c2 27. Rc1 Nb6 28. Bf2 Nxd5 $8 29. Nxd5 Bb2 $8 {(was suggested at the time)} 30. Bh4 Bb5 31. Rfe1 Bd4+ {(...Bxc1?! Rxc1)} 32. Bf2 $14) 25... c3 (25... Ne5 26. Bc3 $16) (25... Bxa1 26. Rxa1 $16) 26. Bg5 $1 f6 $8 27. Be3 $1 Bxe3 $8 28. Nxe3 Ne5 29. Rac1 Rc5 (29... Ba4 30. Nd5 $1) 30. Rfd1 $16) 19. Nf2 $6 {Has the disadvantage of preventing the Qd2-f2-h4 plan after the opening of the "h" column. Gratified with a "?" by E. Bogoljubov, who finds however that it is not easy to continue the attack.} (19. fxe7 $1 Nxe7 (19... Bxe7 20. Nd5) 20. Qf2 $1 Bg7 ( 20... bxc3 21. Nxc3) 21. Bd2 Ne5 22. Ne3 $16) (19. h4 $1 {(combines goat and cabbage)} h5 (19... Nde5 20. c4 $1 {(h5! ...bxc3 bxc3)} h5 $2 21. gxh6 $1 $18) 20. gxh6 Nxf6 (20... Bxh6 $2 21. Nd5 $1 Bxe3+ 22. Qxe3 Nxf6 23. Rxf6 $1 exf6 24. Qh6 {followed by mate}) 21. Nd5 $1 (21. h5 $1 $16) 21... Ne5 22. Rxf6 $1 exf6 23. Qf2 $16) (19. Qf2 $1 bxc3 (19... exf6 20. Nd5 $8) 20. fxe7 $1 Nxe7 21. Nxc3 Bg7 22. Ncd5 $1 Nxd5 23. Nxd5 $16) 19... bxc3 20. bxc3 e6 (20... h5 21. gxh6 $1 Nxf6 22. Nd5 Ne5 (22... Nxd5 23. exd5 Ne5 24. Ne4 $1) 23. Bg5 Nxd5 24. exd5 Rb8 25. h4 $16) 21. h4 $1 Rb8 (21... h5 22. gxh6 $8 Nxf6 23. h5 $1 gxh5 24. N2h3 $1 ) 22. h5 Rb6 $6 {Self-pin of c5 pawn.} (22... Rb5 23. hxg6 hxg6 24. Nd1 $1 c4 25. Qf2 $1 cxd3 26. Nxe6 $1 Rdb8 27. Nxf8 Nxf8 28. Qh4 $1) (22... Nce5 23. hxg6 hxg6 24. Qe1 $1 (24. Kh2 Rb5 25. Rh1) 24... Rb5 25. a4 Rb3 26. Nd1 $1) 23. hxg6 hxg6 24. Nd1 $3 {[#] Back! Make way for the Queen. Is it not the mark of the greats to be able to admit one's mistakes ?} ({Also to be considered} 24. Qe2 $1 Qxc3 25. Qf3 $1 Nde5 26. Qh3 Nd4 27. Kh2 $1 $18) 24... Nde5 25. Qf2 $1 (25. Bh3 $6 Rdb8 $6 {EB} (25... d5 $1) 26. Kh2 $1 d5 (26... Bd7 27. Kg3 $1) 27. exd5 $1 exd5 28. Kg3 $1 d4 29. Qh2 $3 dxe3 (29... c4 30. Rh1 $8 {(Bg2? ...Nxd3! Bd5!... Rb2!)} Nf3 31. Kxf3 $8 Ne5+ 32. Kg3 $8 Nf3 {(echo)} 33. Kxf3 $8 Bc6+ 34. Kg4 $8 dxe3 {(...Bxh1 Qxh1)} 35. Nxe3 $8 Rb5 36. Ne6 $3 {[#](Nfd5? ...Rxd5!)} Bxh1 37. Rxh1 $8 fxe6 {(...Qb6 Nd4!!)} 38. Qf4 $1 Kf7 39. Nxc4 $18) 30. Be6 $3 {[#](Bishop is jealous of the Knight !)} (30. Rh1 $2 Nf3 $3 31. Kxf3 $8 Ne5+ $8 32. Kg3 Nf3 $8 33. Kxf3 Bc6+ $8 34. Kg4 $1 Bxh1 $8 35. Qxh1 Rb1 $11) 30... e2 (30... Nf3 31. Kxf3 $8 Ne5+ 32. Kg3 $8 Bc6 33. Nxe3 $8 fxe6 34. Nxg6 $1 Nf7 35. Nxf8 $1 Kxf8 36. Qh7 $1 $18) 31. Rh1 $8 e1=Q+ 32. Rxe1 Nf3 33. Kxf3 $8 Nd4+ 34. cxd4 $1 (34. Kg4 $6 c4 $1 35. Rh1 $2 {(Bd5!!)} Qxg5+ $3) 34... Qxe1 35. Nxg6 $3 Bg7 36. fxg7 Qf1+ 37. Nf2 $18) (25. Qe1 $1 Ng4 26. Bd2 $1) (25. Bf3 $1 Rdb8 26. Qh2 $1 {for Kg2, Rh1}) 25... Ng4 26. Qh4 Nce5 {White dominates and has several wins.} (26... Nxe3 27. Nxe3 $8 Qxc3 28. Ng4 $1 {(threatens Nh6xf7+ then Qh8-h7+)} Qd4+ 29. Rf2 $1 (29. Kh1 $1) 29... Qxa1+ 30. Bf1 $18 {for Nh6+ or Rh2}) 27. d4 $2 {EB remains almost silent here, even though it is a decisive mistake! He merely points out the plan to conduct a white Rook on the "h" column.} (27. Bf3 $3 {(the above-mentioned plan)} Nxe3 ( 27... Nxf3+ 28. Rxf3 $8 Nh6 29. gxh6 $18) 28. Nxe3 Rb2 (28... Qxc3 29. Kg2 $1 Rb2+ {(...Qd2+ Rf2 then Rh1)} 30. Kg3 $1 {(or Ne2! ...Qxd3 Rh1!! ...Rxe2+ Kg3 . ..Rg2+! Kxg2!!)} Qd2 31. Rae1 $1 {(for Re2!)} Nxf3 32. Kxf3 $8 $18) 29. Ne2 $3 {[#]} (29. Ng4 $1 Nxg4 30. Bxg4 Qxc3 31. Rae1 $1 e5 32. Nxg6 $3 {(or Rf3! or Ne2!, but this exploits the line break c3-g7)} fxg6 33. f7+ $8 Bxf7 34. Rxf7 $8 Qxe1+ {(...Kxf7 Qh7+!)} 35. Qxe1 Kxf7 36. Qf1+ $8 Ke8 37. Be6 $1 Rb7 38. Bd5 $1 Rc7 39. Qf6 $18) (29. Rf2 $1 Rdb8 {(...Rxf2 Kxf2 for Rh1 ; or ...Qxc3 Raf1!! ...Qd4 Kg2!!)} 30. Be2 $1 Rb1+ 31. Rxb1 Rxb1+ 32. Nf1 $18) (29. Nd1 $1 Rxa2 30. Rxa2 Qxa2 31. Rf2 $2 {(Be2!! for Rf2)} Qd2 $3 {[#]} 32. Be2 Qe1+ $8 33. Kh2 {(Kg2? ...c4!! d4 ...Nd3! : the possibility of Ng2 should be kept!)} d5 34. exd5 $8 {(d4? ...dxe4!!)} Rxd5 $3 35. Nxd5 exd5 $17) (29. Be2 $1 Qxc3 30. Rad1 $1 {(or on e1)} Qd4 31. Kf2 $3) 29... d5 (29... Bb5 {(...Nxd3 Ng4!)} 30. Kg2 $1 {(or Ng4!)} Nxf3 31. Kxf3 $1 {(or Rxf3!)} Bxd3 32. Ng3 $1 {(or Nf4!)} Qb5 {(for ... Be2+!)} 33. c4 $3 {[#]} Bxc4 34. Nxc4 $8 Qxc4 35. Rh1 $3 Qd3+ 36. Kg4 $8 $18 {: Knight is the perfect friend of the King !}) 30. Kg2 $3 {[#](the simplest)} (30. Kf2 $6 Nxd3+ $1 31. Kg2 $8 Nf4+ 32. Qxf4 Qxc3 33. Nd1 $1) (30. Ng4 $3 Nxg4 31. Bxg4 $8 dxe4 32. Kg2 $1 {(or Rf2!)} e3 33. Rh1 $8 Bc6+ 34. Bf3 $8 Rxe2+ 35. Kg1 $1 $18) 30... Nxf3 31. Kxf3 $8 dxe4+ 32. dxe4 $1 (32. Kg4 $1 Rxe2 33. Rh1 $8 $18) 32... Bb5 33. Nf4 $6 {(forgets a fantastic counter-play, but not really serious)} ( 33. Rf2 $1 {(the simplest)} Rxe2 34. Rxe2 $8 Bxe2+ 35. Kxe2 $8 Qb5+ 36. Kf3 $8 Rd2 37. c4 $3 {[#](once again, this pawn is the hero)} Qb2 {(the Queen is intercepted by her Rook)} 38. Rh1 $8 $18) (33. Rae1 $1 Bxe2+ 34. Rxe2 Rxe2 35. Kxe2 {idem}) (33. c4 $2 Rd3 $3 34. Rae1 $8 Rxe3+ $1 35. Kxe3 Qd2+ 36. Kf2 $8 Bxc4 37. Rh1 $8 Bh6 $3 $11) 33... Rd3 $3 (33... Bxf1 34. Rxf1 $8 $18) 34. Nxd3 {(Rh1?? ...Rxe3+!! Kg4 ...Rg2+!!)} Bxd3 {(for ...Be2-h5)} 35. Rae1 $8 (35. Rf2 $2 Qb5 $1) 35... Qxa2 (35... Bxf1 36. Rxf1 $8 Qb5 37. c4 $1) 36. Rh1 $8 Rf2+ $1 37. Qxf2 $8 Bxe4+ 38. Kxe4 $8 Qxf2 39. Rd1 $3 {[#]} (39. Rb1 $4 Bd6 $8 $19) 39... Qb2 40. Rb1 $3 (40. Rd8 $4 Qb7+ $8 41. Nd5 exd5+ $8 42. Kd3 c4+ $8 43. Kc2 Qb3+ $8) 40... Qxc3 41. Rb8 $6 (41. Rhd1 $1 Qa5 42. Rb8 $8 $18) 41... Qd4+ $1 42. Kf3 Qd6 $1 43. Rc8 $3 (43. Rhb1 $2 e5 $1 44. Rc8 e4+ $8 45. Kg2 Qf4 $8 $17) 43... c4 (43... Qd7 44. Rxf8+ Kxf8 45. Rh8#) 44. Rd1 $1 Qa3 45. Rdd8 $1 c3 46. Rxf8+ $1 Qxf8 47. Rxf8+ Kxf8 48. Ke4 $18) (27. Bd2 $1 Rdb8 28. Bh3 $1 (28. Nf2 $1 Rb2 {(...Nxf2 Kxf2!!)} 29. Nxg4 Nxg4 30. Be1 $1) 28... Rb1 (28... Rb2 29. Nxb2 Rxb2 30. Bxg4 Rxd2 31. Rab1 $18) 29. Rxb1 $8 Rxb1 30. Bxg4 $8 Qxa2 31. Be1 $1 { (for Rf2)} Nxg4 32. Qxg4 $18) (27. Re1 $1 Bd7 (27... Rdb8 28. Nf2 $8 Nxf2 {(.. .Nxe3 Rxe3)} 29. Kxf2 $8 Rb2+ 30. Kg3 $8 $18) 28. Nf2 $1 Rb2 $1 (28... Nxf2 29. Kxf2 $8) 29. Nxg4 $1 Nxg4 30. Nxg6 $1 (30. Qxg4 $2 e5 $8) (30. Re2 $1 Rxe2 31. Nxe2 Nxe3 32. Kf2 $3) 30... fxg6 31. Qxg4 $8 Be8 $1 (31... e5 32. f7+ $1) 32. c4 $1 (32. Qxe6+ $6 Bf7 33. Qh3 Qxc3) 32... Rxa2 33. Rab1 Rb2 34. Qxe6+ Bf7 35. Qh3 $18) 27... Nxe3 $8 28. Nxe3 Qxc3 $1 (28... cxd4 $2 29. Nc4 $1 (29. cxd4) 29... Nxc4 30. Rf3 $8 $19) 29. dxe5 $1 Qxe3+ 30. Kh1 {Was criticised by EB, while both King's moves lead to a draw; simply, the good black's reply and the bad one are interchanged.} (30. Kh2 Rb2 $8 (30... dxe5 $2 31. Nxg6 $3 fxg6 32. Rf3 $8 Qe2 33. Re1 $8 {[#](it is necessary to avoid that at Rh3 one replies ...Qh5! and the immediate Raf1? would allow a ...Rb7! or ...Bf7!)} Qd2 34. Ref1 $8 {(beware of Rh3? ...Qf4+!)} Qe2 {(...Rb2 R1f2!!)} 35. Rh3 $8 Qh5 36. Qf2 $3 Qg4 37. f7+ $8) 31. Rad1 (31. Rae1 Qc3 $1 $11 {EB : with wK on h2, no Rf3}) 31... Rdb8 $3 (31... Qxe4 $2 32. Kg3 $3 {[#]} Qxe5 (32... Rxg2+ 33. Nxg2 $8 Qxe5+ 34. Rf4 $8 {(Nf4?? ...Bc6!!)} Qc3+ 35. Rf3 $8 Qe5+ 36. Nf4 $8 $18 {: the white diagonal has been preintercepted}) 33. Rf3 $1 (33. Rh1 $2 Rxg2+ $1 34. Kxg2 Bc6+ 35. Kf2 Bxh1 36. Rxh1 Bh6 $3 37. Qxh6 Qxf4+ $8) (33. Rd3 $1) 33... Bc6 34. Rh1 $8 $18) 32. exd6 $1 (32. Rd3 $2 Rxg2+ $3 33. Kxg2 Rb2+ $8) 32... Bc6 $8 33. d7 Rd8 $8 34. Rde1 (34. Nxg6 Rxg2+ $8 35. Kh1 $8 Rg1+ $3 {[#]} 36. Kh2 $8 Rg2+ $8) 34... Qd2 $8 35. Re2 $1 (35. Rf3 $2 Bd6 $8 $19) (35. Kh1 e5 $1 $11) 35... Qxe2 $8 36. Nxe2 Rxe2 37. Re1 $1 (37. Rf3 $2 Rxe4 $1) 37... Rxe1 38. Qxe1 Rxd7 $11) 30... dxe5 $8 $11 (30... Rb2 $2 31. Rae1 $1 Qc3 32. Rf3 $3 $18) (30... Rdb8 $2 31. Rae1 $1 (31. exd6 $1) (31. Rf3 $4 Rb1+ $8) 31... Qc3 32. exd6 $1 $18) 31. Rf3 $2 {On the 27th move White let the win slip; now they miss the draw. These two mistakes filled with ease the spectators and the future winner of the tournament, the commentator of this game.} (31. Nxg6 $3 fxg6 32. Rf3 $8 Qe2 $8 33. Raf1 $8 (33. Re1 $2 {(does not fit with the wK on h1)} Rd1 $8 $19) (33. Rh3 $2 Qh5 $8 34. Qg3 Rd1+ $8) 33... Rd1 $1 ( 33... Bf7 $6 34. Rh3 $1 Qh5 35. Qg3 $16) 34. f7+ $8 Bxf7 $8 35. Rxf7 $8 Rxf1+ $1 (35... Bg7 $1 36. Rxg7+ $8 Kxg7 $11) 36. Bxf1 $8 Qh5 $8 37. Qxh5 $8 gxh5 38. g6 Rb1 (38... Bh6 39. Rc7 $1) (38... Rb4 39. Bh3 $1) 39. Kh2 Rb4 40. Rc7 Bh6 ( 40... Rxe4 $6 41. Bh3 $1) 41. Bh3 Rb6 $11) 31... exf4 $3 {[#]Is it really a "Queen sacrifice" ?} ({Even stronger than} 31... Qxf4 $1 32. Rxf4 exf4 33. Qxf4 Rb2) 32. Rxe3 fxe3 33. Qe1 Rb2 $1 34. Qxe3 Rdd2 35. Bf3 c4 $1 36. a3 (36. e5 c3 $1 {[#]} 37. Qxc3 Rh2+ $1 38. Kg1 Rhc2 $1 {for ...Bc5+ & ...Bb5+}) 36... Bd6 $1 (36... Rd3 $1) 37. Qa7 (37. Rd1 Rxd1+ $1 38. Bxd1 Rb1 $8 $19 {for ...Ba4}) 37... c3 $1 (37... Rh2+ $1 38. Kg1 Rh3 39. Qe3 Bc7 $1 {for ...Bb6}) (37... c3 $1 38. Qe3 (38. Qa8 c2 $3 39. Qxe8+ Bf8 $8 40. Rg1 Rb1 $1 $19 {or ...Rh2+! for ...c1Q+}) 38... Rh2+ 39. Kg1 Rh3 $1 (39... c2 $1) 40. Qxc3 Bh2+ $8 41. Kf1 Bb5+ $8 42. Ke1 {(to the Queen side)} Bg3+ $1 43. Kd1 Ba4+ 44. Kc1 Rb3 $1 (44... Rc2+ $1 45. Qxc2 Bf4+) (44... Rf2 $1) 45. Qc8+ Kh7 $8 46. Qf8 Bf4+ $8 47. Kd1 { (back on the King side)} Rb2+ $1 48. Ke1 Bg3+ $1 49. Kf1 Rh1+ $3 {[#]} 50. Bxh1 Bb5+ $8 51. Kg1 Bh2# $1 {model mat}) 0-1 [Event "2#"] [Site "?"] [Date "1928.??.??"] [Round "?"] [White "Marin, y Llovet V"] [Black "4018.22"] [Result "1-0"] [SetUp "1"] [FEN "n4K2/4p3/8/2kp3Q/B1N5/1P1P1n2/2N5/4q3 w - - 0 1"] [PlyCount "0"] [EventDate "1928.??.??"] [SourceDate "2022.01.01"] 1-0 [Event "2#"] [Site "?"] [Date "2012.??.??"] [Round "?"] [White "Ferron de la Fuente, E."] [Black "3854.21"] [Result "1-0"] [SetUp "1"] [FEN "1b2Rr1B/8/6B1/4R3/4nk2/q3p2P/r3Q1KP/2N5 w - - 0 1"] [PlyCount "0"] [EventDate "2012.??.??"] [SourceDate "2022.01.01"] 1-0 [Event "2#"] [Site "?"] [Date "1994.??.??"] [Round "?"] [White "Larsen, L."] [Black "4258.40"] [Result "1-0"] [SetUp "1"] [FEN "b3R3/q7/5Q2/1n2PN2/2P1k1P1/8/1n3RPB/3N1BK1 w - - 0 1"] [PlyCount "0"] [EventDate "1994.??.??"] [SourceDate "2022.01.01"] {After H.V. Tuxen, 1930.} -- 1-0 [Event "2# "] [Site "?"] [Date "1958.??.??"] [Round "?"] [White "Isarjanov, V."] [Black "1255.14"] [Result "1-0"] [SetUp "1"] [FEN "Q7/2N5/2N4K/3n2pB/2p1kP1R/4pR2/2b1p3/2B5 w - - 0 1"] [PlyCount "0"] [EventDate "1958.??.??"] [SourceDate "2022.01.01"] {ABC-BCA cycle through a try and not the usual artificial set play. And if the keys are symmetrical, the play is not.} -- 1-0 [Event "2#"] [Site "?"] [Date "1957.??.??"] [Round "?"] [White "Lacny, L."] [Black "1742.55"] [Result "1-0"] [SetUp "1"] [FEN "1b5Q/2ppp1rr/pP2P1p1/P1Pk1NR1/1K4N1/5P2/8/1B6 w - - 0 1"] [PlyCount "0"] [EventDate "1957.??.??"] [SourceDate "2022.01.01"] {ABC-BCA cycle. Finally a problem by this author with a try and not a horrible set play !} -- 1-0 [Event "2#"] [Site "?"] [Date "1965.??.??"] [Round "?"] [White "Savournin, J."] [Black "4525.33"] [Result "1-0"] [SetUp "1"] [FEN "4R1B1/q3N2Q/2p3p1/2r1N1p1/3Pk1Pn/2PR4/3BK3/8 w - - 0 1"] [PlyCount "0"] [EventDate "1965.??.??"] [SourceDate "2022.01.01"] 1-0 [Event "2#"] [Site "?"] [Date "1949.??.??"] [Round "?"] [White "Foschini, E."] [Black "1782.02"] [Result "1-0"] [SetUp "1"] [FEN "1B4b1/6R1/4rp2/1Qr2kNN/3b4/1B2p3/6K1/8 w - - 0 1"] [PlyCount "0"] [EventDate "1949.??.??"] [SourceDate "2022.01.01"] 1-0 [Event "2#"] [Site "?"] [Date "1965.??.??"] [Round "?"] [White "Gooderson, AR."] [Black "1288.15"] [Result "1-0"] [SetUp "1"] [FEN "6N1/B1RpR3/1n1pb3/1N2k1n1/3p2Qb/1B1p2p1/3P2K1/8 w - - 0 1"] [PlyCount "0"] [EventDate "1965.??.??"] [SourceDate "2022.01.01"] 1-0 [Event "2#"] [Site "?"] [Date "1968.??.??"] [Round "?"] [White "Mansfield, C."] [Black "1858.52"] [Result "1-0"] [SetUp "1"] [FEN "1Q2bR2/5n1p/rN6/1P2PP1P/R1N1k1nr/2K3pB/4P3/2B5 w - - 0 1"] [PlyCount "0"] [EventDate "1968.??.??"] [SourceDate "2022.01.01"] 1-0 [Event "2#"] [Site "?"] [Date "1971.??.??"] [Round "?"] [White "Turkstra, J."] [Black "1244.26"] [Result "1-0"] [SetUp "1"] [FEN "2n1Nb2/3ppp2/R1P2p2/2pk1B2/1p1P4/8/4Q1K1/3R4 w - - 0 1"] [PlyCount "0"] [EventDate "1971.??.??"] [SourceDate "2022.01.01"] 1-0 [Event "2#"] [Site "?"] [Date "1936.??.??"] [Round "?"] [White "Paalanen, E."] [Black "4578.24"] [Result "1-0"] [SetUp "1"] [FEN "B1n2Nb1/1R4p1/p1qp4/p1PkN3/5Q2/1nR5/3rPbK1/8 w - - 0 1"] [PlyCount "0"] [EventDate "1936.??.??"] [SourceDate "2022.01.01"] 1-0 [Event "2#"] [Site "?"] [Date "1940.??.??"] [Round "?"] [White "Anderson, GF."] [Black "1445.26"] [Result "1-0"] [SetUp "1"] [FEN "4N3/1p4p1/1B6/3p1n2/4kPRp/1Q2p2P/pN4K1/rb6 w - - 0 1"] [PlyCount "0"] [EventDate "1940.??.??"] [SourceDate "2022.01.01"] 1-0 [Event "3#"] [Site "?"] [Date "1923.??.??"] [Round "?"] [White "Sackmann, F."] [Black "4215.15"] [Result "1-0"] [SetUp "1"] [FEN "n7/3Q4/4B2K/p1kP2R1/Rq5p/4p3/N2pp3/2N5 w - - 0 1"] [PlyCount "0"] [EventDate "1923.??.??"] [SourceDate "2022.01.01"] {Strangely signed by V. Krizhanivskyi in January 2018, who merely added a move to Sackmann's 2# to mislead the solutionists. Given at the Polish Championship 2018. Had the scalp of Murdzia.} -- 1-0 [Event "3#"] [Site "?"] [Date "2017.??.??"] [Round "?"] [White "Sygurov, A."] [Black "1548.55"] [Result "1-0"] [SetUp "1"] [FEN "7K/b2B2p1/2PP2R1/3k1P1N/1PpPp3/1np1Q1p1/2Nn1r2/R7 w - - 0 1"] [PlyCount "0"] [EventDate "2017.??.??"] [SourceDate "2022.01.01"] {Seven Queen's sacrifices. Given at the 2018 Polish Championship.} -- 1-0 [Event "9#"] [Site "?"] [Date "1986.??.??"] [Round "?"] [White "Tribowski, M."] [Black "0015.46"] [Result "1-0"] [SetUp "1"] [FEN "7n/K4p2/4p1p1/k1N1P3/P1pp4/4p3/1PN3PB/8 w - - 0 1"] [PlyCount "17"] [EventDate "1986.??.??"] [SourceDate "2022.01.01"] 1. Bf4 $1 (1. Bg3 $2 d3 $1 2. Nd4 Kb4 $1 3. Kb6 c3 $1 4. Nc6+ Kc4 5. b3+ Kd5 6. Nd7 Ke4 $1 7. Nf6+ Kf5 8. Ne7+ Kg5) 1... g5 {Remote blocking.} (1... f5 $2 2. exf6) (1... d3 $2 2. Bxe3) 2. Bg3 $1 d3 3. Nd4 Kb4 4. Kb6 $1 {(5 Nc6#)} c3 5. Nc6+ Kc4 6. b3+ Kd5 7. Nd7 $1 {(8 Nf6#)} Ke4 8. Nf6+ Kf5 9. Ne7# $1 1-0 [Event "h#2 4 sol"] [Site "?"] [Date "2018.??.??"] [Round "?"] [White "Janevski, Z."] [Black "3162.32"] [Result "1-0"] [SetUp "1"] [FEN "3N4/b7/2Pp4/3b4/KpqkP3/3N4/2R2P2/8 b - - 0 1"] [PlyCount "0"] [EventDate "2018.??.??"] [SourceDate "2022.01.01"] 1-0 [Event "h#3"] [Site "?"] [Date "1968.??.??"] [Round "?"] [White "Karpati, A."] [Black "0054.13"] [Result "1-0"] [SetUp "1"] [FEN "6B1/B1p3p1/p1K3P1/2N5/3k4/5n2/8/7b b - - 0 1"] [PlyCount "0"] [EventDate "1968.??.??"] [SourceDate "2022.01.01"] 1-0 [Event "h#7"] [Site "?"] [Date "2013.??.??"] [Round "?"] [White "Bienabe, A."] [Black "0063.17"] [Result "1-0"] [SetUp "1"] [FEN "bbn5/k7/3p4/p7/4p3/4p3/1p2Pp1p/7K b - - 0 1"] [PlyCount "0"] [EventDate "2013.??.??"] [SourceDate "2022.01.01"] {Triple promotion in Rook.} -- 1-0 [Event "s#2"] [Site "?"] [Date "1975.??.??"] [Round "?"] [White "Madsen, A."] [Black "1864.37"] [Result "0-1"] [SetUp "1"] [FEN "3b3n/2p1RP2/1p4pP/4NpKb/r1P1k3/1Q2pp2/3Rpr2/8 w - - 0 1"] [PlyCount "0"] [EventDate "1975.??.??"] [EventType "game"] [SourceDate "2022.01.01"] 0-1 [Event "s#3"] [Site "?"] [Date "1976.??.??"] [Round "?"] [White "Petkov, P."] [Black "1225.24"] [Result "0-1"] [SetUp "1"] [FEN "8/8/p3p3/p1N1P3/B1K5/Bn1R3Q/2kpP3/R4N2 w - - 0 1"] [PlyCount "0"] [EventDate "1976.??.??"] [SourceDate "2022.01.01"] 0-1 [Event "s#7"] [Site "?"] [Date "1940.??.??"] [Round "?"] [White "Weber, W."] [Black "1113.01"] [Result "0-1"] [SetUp "1"] [FEN "8/7R/8/7Q/7n/7k/5Bp1/6K1 w - - 0 1"] [PlyCount "0"] [EventDate "1940.??.??"] [SourceDate "2022.01.01"] 0-1