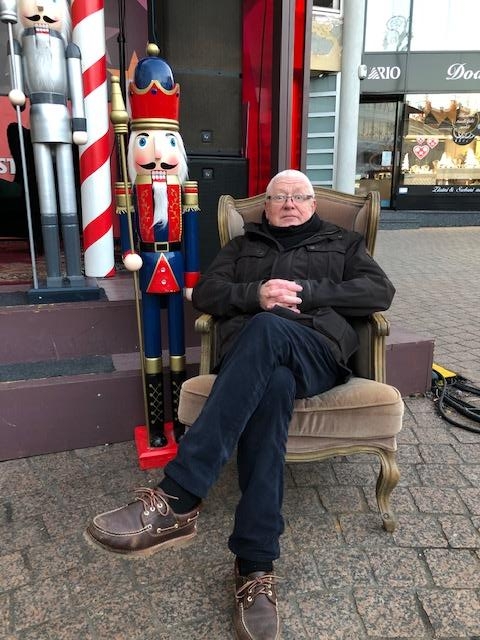 For this new year, the Mestre had a difficult start on Teams, but once launched, such beautiful lines to delight the audience.
Probably because of the cold, the neurons frozen, and confined no doubt, only the hard core warriors used extreme conditions were present.
Below is the Master's report written without mittens.
---
Master's words
---
For this new year (of grace?) and new decade, courage against the madmen of all kinds. After all, hope is "despair overcome" (G. Bernanos). Thank you to all our friends, it is thanks to their loyalty (which, as Saint-Exupéry said, is a citadel) that this course continues.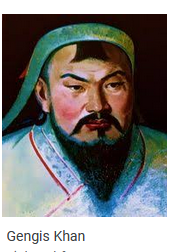 And let's not forget: diamonds (of our course) are forever! RIP Sean Connery.
"If you stand by me, I will never grow old" (Genghis Khan).
"You will be protected by the new technology -- The best weapon is the brain -- Times have changed -- For some" (Rambo 2 in 1985).
"God delivers us from the venom of the snake, the fang of the tiger and the vengeance of the Afghan. Do you understand what that means? -- that you better not to annoy them?" (Rambo 3, 1988).
"I think God loves a crazy men" (ibidem).
"Who do you capture this man for? God? -- No, God would have mercy, he would not" (ibidem).
"I hope that one day we will play together in heaven" (Edson Arantes do Nascimento, known as Pelé, in memoriam Diego Maradona, the cosmic kite).
"Let Macron, Castex, Véran and all the others vaccinate themselves first to establish that they have indeed been sold vaccine and not pineapple juice" (F. Philippot).
"The history of humanity and of mammalian life in general is that of the integration of viruses into our genome. But never by human industrial interventionism on the whole species at once in over-reaction to an essentially non-lethal infection for the host" (J. Son-Forget).
"To be "dans le vent " is a dead leaf ambition" (Gustave Thibon, famous sentence quoted on 30-11-2020 by... the Interior Ministry -sic of our country, without recognizing its author).
In the pawn endgame, three linked passed pawns constitute a frightening force. If the opponent has the same, the fight is bloody: the slightest mistake costs a whole point, except when you manage to transpose in the Queen endgame. Our example is a record of the number of errors per square centimetre in a book of endgames. A curiosity: Kf3, Pa5, b3 & c4 / Kc6, Pf5, g6 & h4 is a ZZ, but if you place the Pb3 on b4 & the Pg6 on g5, the side to move wins; however, by keeping the pawns on b4 & g5, but with wKg2 / bKb7, it becomes a ZZ again! Dive into this exciting universe, but with caution: multiply the pauses, as I had to do myself!
This is followed by an amusing Bishops' endgame. Two women players make a mistake, but would the "men" have done better? 3 black mistakes, 2 white on a length of 45 moves, we know "2700" who do worse.
Finally an acrobatics where the winning of a figure is necessary to win, but it does not happen as expected.
As "homework" (easier than those for January): a King facing 2 hares, a "bad" Bishop, a good Rook and a strong temptation.
The hero of our game of the day tells us interesting things in his remarkable book, already quoted in our lecture: "Chess without compromise". See http://lecoursdumaitre.e-monsite.com/pages/cours/cat-2019/26-novembre-2019.html
"The result of a chess game depends much less on the efforts made by the player than is generally believed. His task is thus reduced to seek the best possible moves, without worrying about the result" (A. Beliavsky).

"I am not a good coach, because I am only able to produce serious ideas in a state of high concentration, which I only achieve in a tournament game" (A. Beliavsky).
In a Queen Gambit, a solid but not especially aggressive opening, Black begins by "equalising", as Keres advised, before looking for opportunities to play for the win. Black's attack on the Queen-side does not seem fierce, but a mistake is enough to make things go wrong. In short, a game perfectly led by Black.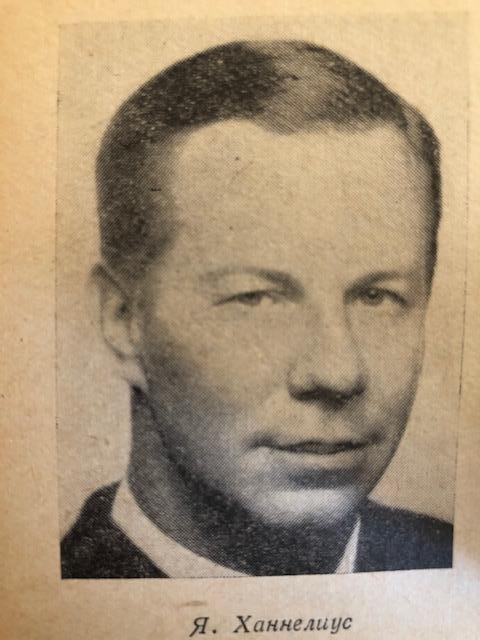 Training: we start with a "Novotny" festival with no less than 6 candidate moves. Take your time and see how 5 of them are refuted, by (obviously) distinct moves. The next 3 also contain false leads. In the Mikan, everything is prepared, but... The rest is easier, with some spectacular keys.
Model mates in the first 3#, triple "Grimshaw" in the 2nd and a very similar phenomenon in the 3rd. Then a logical 5# and the solution to the 9# given in October.
helpmate 2#: very "moral" (!) as a piece that dies in one solution mate in another! Bloodshed also in the Latvian 3# helpmate and the russian selfmate.
The list of photos (now over 800!) is with the index.
Have a good time. Zostańcie z Bogiem. Isten áldjon. Que Deus vos proteja.
Master's diagrams
[Event "?"] [Site "?"] [Date "1956.??.??"] [Round "?"] [White "Maizelis, I."] [Black "0000.33"] [Result "1/2-1/2"] [SetUp "1"] [FEN "8/6p1/8/P1k2p2/2P2K1p/8/1P6/8 w - - 0 1"] [PlyCount "22"] [EventDate "1956.??.??"] {After Maizelis. EFI 370, EFI bis 391 = 2013 edition (corrected only in... microscopic part). Resulted in maximum error density. The traditional knowledge (concave formation, the ZZ with wKg1 facing f4, g4 & h4 pawns , etc.) supported by a thought appropriate to the Reti effect (the White King forgets the fight against the pawns to frolic towards the West) help us to untangle the skein. Let us also recall the essential 2nd ZZ: Kg3 / Pf5, g4 & h3 (1 Kh2 f4!! or 1...f4+ 2 Kh2!!) and its consequence with bPf7: 1...f5!! or 1 Kh2 f6! To analyse properly the said struggle, one can place on the the Queen side, for example, wPa6 & c6 / bKb8. Let us retain in particular that Kf2 / Pf5, g6 & h4 is a White gain whatever who have the move: to Black, 1...f4 or g5 2 Kg1!! ; White 1 Kf1! or 1 Kg2! With wKf3, Black to move wins (1...g5!! 2 Kg2 f4!! -- concave formation -- or 2 Kf2 h3!!). With wKf4, Black to move wins in the same way (1...g5+!!) but also White to move (1 Kf3 g5!!). Let's put the wK back on f2. With bPg7, Black wins (1...f4!! or 1 Kg2 f4!!). With bPg5, only if he moves (1...h3!! but 1 Kg1!! f4 2 Kg2!!). It appears therefore that f2 is the best of these 3 squares for the King and g6 the worst for the pawn-Knight. Of course, f1 is also excellent.} 1. b4+ $1 {Wrongly criticised by Maizelis, who did not expect this move to be declared as a win, as they dare to do 57 years later.} (1. Kf3 $1 {(the official IM solution)} g5 $2 (1... g6 $2 2. b4+ $3 {: see in the analysis, Black to move, on the 4th}) (1... Kc6 $3 {[#]} 2. Kf4 $1 {(or Kf2! or Kg2! but neither b4? ...Kc7! nor b3? ...g6!)} Kc5 $1 $11 {Maizelis}) 2. b3 $2 (2. b4+ $3 {(more in line with our reading grid)} Kc6 3. Kf2 $8 $18 {: see below 2 Kf3? g5??}) (2. Kg2 $1 {(or f2)} g4 {(or ...f4)} 3. b4+ $8) 2... g4+ $8 3. Kg2 $8 h3+ $1 (3... Kc6 $2 4. b4 $8 Kb7 {(...Kc7 a6! or ...f4 Kg1!!)} 5. c5 $8 $18) (3... f4 $1 4. b4+ $1 {(ou Kg1! f3!! Kf2 ...h3! Kg3 ...Kd4! =)} Kd4 $8 5. a6 $1 f3+ $8 6. Kg1 $1 Ke3 $1 7. a7 Ke2 $8 $11) 4. Kg3 $8 f4+ $1 (4... Kd4 $1) 5. Kh2 $8 f3 $1 6. Kg3 $8 {(would win if the chessboard was larger !)} Kd4 $3 {[#](isn't that cheating? Of course, with for example wPa6 & c5 / bKc6, bPc7, White would win)} (6... h2 $1 7. Kxh2 Kd4 $8) 7. a6 $8 Ke3 $1 (7... h2 $1) 8. a7 $8 f2 $1 9. a8=Q f1=Q $8 10. Qa7+ $8 Kd3 (10... Kd2 11. Kxg4 $1 {(or Qd4+!)} Qg2+ 12. Kh4 $1 {and ...h2 is impossible}) 11. Qd7+ $1 {(or on h7 but not Kxg4? ...Qg2+ then ...h2)} Kc2 12. Qh7+ $8 Kxb3 13. Qb7+ $8 Kc3 14. Qg7+ $8 $11) (1. b3 $2 g6 $2 {(a "!" is still given to this move in 2013)} (1... g5+ $2 2. Kf3 $8 {( +- in 2013)} g4+ $8 3. Kg2 $8 f4 $1 {(or first ...h3+!)} 4. b4+ Kd4 $3 {(as above)} 5. a6 f3+ $8 6. Kf2 {(otherwise ...Ke3!)} h3 $8 $11) (1... Kc6 $3 2. Kf3 {(b4 ...g5+! Kf3 ...Kc7!!)} Kc7 $1 {(or ...g6! but not ... g5?? Kg2!! ...f4 b4!!)} 3. c5 Kb7 $3 4. Kg2 f4 $8 5. Kg1 Kb8 $1 {(or ...g5!)} 6. Kg2 g5 $8 $19) 2. Kf3 $2 (2. b4+ $8 Kc6 $8 {(still -+ in 2013)} 3. b5+ $8 Kb7 $8 4. c5 $1 $11 {with a saving Ke5! as in the text}) 2... Kc6 $8 {[#]ZZ} (2... g5 $4 {(labelled with a "!" and a "-+" in 2013)} 3. b4+ $1 Kc6 4. Kf2 $3 {is discussed further below}) 3. b4 Kb7 $8 4. c5 g5 $8 5. Kg2 f4 $8 $19) (1. -- $11 {Black to move :} g6 $2 {(again this instructive mistake)} (1... g5+ $1 2. Kf3 $8 g4+ $8 $11 {symmetrically to the text}) (1... Kc6 $1 2. Kf3 $3 { (the equivalent of 1 Kf3! Kc6!!)} Kc5 3. b4+ $1 Kc6 $8 4. b5+ $8 {(text with Kf3 instead of f4, which does not change the result, at least here !)} Kb7 5. c5 $1 {(or b6! but not a6+? ...Ka7!!)} Kb8 $8 6. c6 $1 Kc7 $8 7. a6 $1 Kb6 $8 8. Kf4 $8 g5+ 9. Ke5 $8 h3 $8 10. Kd6 $1 $11) 2. Kf3 $3 {[#](White wins, while it's a draw with the bP on g7)} Kc6 3. b3 $1 {ZZ} (3. Kf2 $1) (3. b4 $4 Kb7 $3 4. Kf2 f4 $8) 3... Kc5 (3... Kc7 4. c5 $8 Kb7 5. Kf2 $3 f4 6. Kg2 $8 $18 {whereas ..g7-g6 would change everything in this ZZ}) 4. b4+ $3 {(required, but can be played after a foreplay Kf2! or Kg2!)} Kc6 5. b5+ $1 (5. Kf4 $4 { (still given +- en 2013)} g5+ $1 {(or ...Kc7! c5 ...g5+!!)} 6. Kf3 Kc7 $8 {(.. .h3?? Kg3!)} 7. a6 {(Kf2 ...f4!!)} Kb6 $8 8. b5 h3 $8 9. Kg3 g4 $8 10. c5+ Ka7 $8 $19) (5. Kf2 $1 $18) (5. c5 $1 Kb5 6. Kg2 $1 f4 7. Kg1 $8 $18) 5... Kb7 ( 5... Kc7 6. a6 $1) 6. a6+ {(with the bP on g7, this would lose and White would be content with c5! ...Kb8!! c6! followed by Kf4-e5! as in the text)} Ka7 7. Kf2 $3 {[#](we noted at the beginning that it was a very good square !)} (7. c5 $4 g5 $3 8. Kg2 f4 $8 $19) (7. Kg2 $4 f4 $8 {ZZ}) 7... f4 (7... g5 8. Kg2 $1 {(or on f1, for ...g4 Kg1!!)} g4 9. c5 $1) 8. Kg2 $8 {(ZZ ; the right square for wK would be g1, for bK b6, and so it balances out: Black loses if he moves)} (8. c5 $4 h3 $3) 8... Kb6 9. c5+ $1 (9. Kg1 $1) 9... Ka7 10. c6 $1 Kb6 11. Kg1 $3 g5 12. Kg2 $8 g4 13. Kg1 $8 $18 {: key-scheme}) 1... Kc6 $8 $11 {The Queen side favours White, the King side Black. So ?} 2. b5+ $3 {[#]It is surprising that this is the only way to... not lose.} (2. c5 $2 Kb5 $1 {(...g5+!)} 3. Kf3 g5 $8 4. Kf2 (4. Kg2 f4 $8) 4... h3 $8 (4... g4 $4 5. Kg2 $8 f4 6. Kg1 $8 $18) 5. Kg3 (5. Kf3 f4 $8) 5... g4 $8 $19) (2. a6 $2 {(would win with wKg1 / bPf3 & h3, but...)} g5+ $8 3. Kf3 Kb6 $8 4. b5 h3 $8 {(winning echo of 2 a6?)} 5. Kg3 (5. Kf2 f4 $8) 5... g4 $8 $19) (2. Kf3 $2 g5 $4 {(the move generally indicated as winning, also in 2013 ; but here it is not a ZZ, as with wPb3 / bPg6, it is the total opposite : the player to move wins !)} (2... Kb7 $1 {(or on c7)} 3. c5 g5 $1 4. Kg2 f4 $8 $19 {ZZ}) 3. Kf2 $3 {[#](the right square again)} (3. Kg2 $4 Kb7 $3 {[#](this time it is really a ZZ)} 4. Kf2 f4 $8 5. Kg2 {(Kg1 ...Ka7! or ...Kc7! and not ...g4?? c5!!)} g4 $1 6. c5 {(Kg1 ...Ka6!)} g3 $1 7. b5 Kb8 $3 $19) (3. a6 $4 Kb6 $8 4. b5 h3 $8 5. Kg3 {(Kf2 ...f4!!)} g4 $8 $19 {ZZ}) (3. c5 $4 { (too soon !)} Kb5 $1 {(or on b7, for b5 ...Kb8!!)} 4. Kf2 {(Kg2 ...f4!!)} h3 $3) (3. b5+ $4 Kc5 $1 {(oo on b7, c7)} 4. a6 Kb6 $8 5. c5+ Ka7 $8 $19) (3. -- Kc7 $3 $19) 3... Kb7 (3... h3 4. Kg3 $8 g4 5. a6 $8 Kc7 {(...Kb6 b5!!)} 6. c5 $8 f4+ 7. Kh2 $8 f3 8. Kg3 $8 Kc6 9. b5+ $8 Kc7 10. a7 $1 Kb7 11. b6 $8 $18) ( 3... Kc7 4. c5 $3 Kb7 5. b5 $1 {(or Kg1!)} h3 6. Kg3 $1 g4 7. b6 $3) 4. Kg2 $3 {[#] (same ZZ, changed move)} (4. c5 $4 h3 $3 5. Kg3 g4 $8 6. b5 Kb8 $3 $19) 4... Kc7 (4... Ka7 5. c5 $8) (4... f4 5. c5 $8 g4 6. Kg1 $3) (4... g4 5. c5 $8 {idem}) 5. c5 $8 Kb8 (5... Kb7 6. Kh3 $1) (5... f4 6. a6 $8 Kb8 {(...g4 b5!)} 7. c6 $8 g4 8. b5 $1 {or Kg1!}) 6. Kh2 $1 (6. Kf2 $1) 6... f4 (6... g4 7. a6 $1 ) 7. Kg1 $3 Kb7 (7... g4 8. b5 $1) 8. b5 $1 (8. Kg2 $1 g4 9. Kg1 $8) 8... g4 9. b6 $8 $18) 2... Kc7 $1 {Would win against wKg1 / bPf3 & h3.} (2... Kb7 $1 3. a6+ $1 Kb6 $1 4. c5+ $1 Ka7 $8 5. c6 $1 Kb6 6. Ke5 $3 h3 $8 $11) (2... Kc5 $2 3. b6 $8 Kc6 4. c5 $8 {: see below}) 3. b6+ $8 (3. c5 $2 g5+ $8 (3... Kb8 $2 { (recommended in 2013; would indeed be indicated against wKg1 / bPf3 & h3)} 4. c6 $8 Kc7 $1 5. a6 $1 Kb6 $8 6. Ke5 $3 $11) 4. Kf3 (4. Ke3 h3 $1) 4... Kb8 $8 $19) (3. a6 $2 g5+ $8 (3... Kb6 $2 {(recommended in 2013 ; same remark)} 4. c5+ $1 Ka7 $8 5. c6 $1 Kb6 $8 6. Ke5 $3 $11) 4. Kf3 (4. Ke3 h3 $1) 4... Kb6 $8 $19) 3... Kb7 $3 {[#]Not mentionned in 2013.} (3... Kc6 $2 4. c5 $8 Kb7 (4... g5+ 5. Ke5 $1 {(or Kxg5! but not Kxf5? as indicated again in 2013, one must keep the Pf5 to shelter the wK)} h3 6. a6 $8 {(compare with the text where the bK is on b7)} h2 7. a7 $8 Kb7 8. c6+ $8 Kxb6 9. a8=Q $8 h1=Q 10. Qd8+ $1 Ka6 11. c7 $18) 5. Ke5 $3 {[#]("cheating" too, in two-color echo of the 6...Kd4!! of the variation 1 Kf3)} (5. Kf3 $4 g5 $8 $19) 5... h3 6. Kd6 $8 h2 7. c6+ $8 Ka6 8. c7 $8 h1=Q 9. c8=Q+ $8 Kxa5 10. b7 $8 Qh2+ 11. Ke7 $8 Qe5+ 12. Kf8 $8 Qd6+ 13. Kg8 $8 Qd5+ 14. Kh8 Qh1+ 15. Kxg7 $8 Qg2+ 16. Kf8 $8 $18) 4. c5 $1 (4. Kf3 $1 Kc6 $1 {(or on a6)} (4... g6 $2 5. Kf2 $8 g5 6. Kg2 $1) 5. c5 $8 Kb7 $8 6. Kf4 $8 {idem}) 4... g5+ $8 5. Ke5 $8 {Overrun reminding the famous Reti's study (Kh8, Pc6 / Ka6, Ph5): the defending White King reconverts to attack.} h3 $8 6. Kd6 $8 h2 $1 7. c6+ $8 Ka6 $8 8. c7 $8 h1=Q $8 9. c8=Q+ $8 Kxa5 $1 10. b7 Qh2+ $8 (10... Qd1+ $2 11. Ke7 $1 Qe2+ 12. Kf6 Qb2+ 13. Kg6 Qb6+ 14. Kh5 $18) 11. Ke7 Qh7+ $8 {This would be lost with the pawn on g7 (see 3...Kc6?). Question to the curious: have you ever seen in your life so many mistakes in 13 lines (1st edition) and 16 lines (2nd edition) of an endgames book ?} 1/2-1/2 [Event "?"] [Site "?"] [Date "1985.??.??"] [Round "?"] [White "Dahl I, Borisova B"] [Black "0040.33"] [Result "1-0"] [SetUp "1"] [FEN "8/pp6/8/1B1p2k1/6b1/1P2K3/P5P1/8 b - - 0 37"] [PlyCount "90"] [EventDate "1985.??.??"] [Source "ChessBase"] [SourceDate "1999.07.01"] {EFV 1527. White advantage, due to the distant passed pawn.} 37... Kf6 38. Kd4 (38. Be2 Bd7 39. Kd4 Bc6 40. Bf3 Ke6 41. g3 (41. Kc5 $6 Ke5) 41... b6) 38... Ke6 39. Bd3 Kd6 $2 (39... Bh5 $1 40. Bh7 Bf7 $8 {: one square is missing ("i6")}) 40. Bg6 $1 {[#]The Bf7 threat will allow the g2-pawn to progress.} Be6 (40... a5 41. Bf7 $18) 41. Bh5 $1 b6 (41... Bg8 42. Bf3 (42. g4 Ke6) 42... Be6 43. g4) (41... Bf5 42. Bf7 (42. g4 Bb1 43. g5 Ke6) 42... Be4 43. g4) 42. g4 $1 {[#]} (42. Bf3 $1) 42... a5 43. a3 $1 (43. g5 $1) 43... Bg8 44. g5 $1 $18 Be6 45. Be8 (45. Bf3 $1) (45. b4 $1) 45... Ke7 46. Bb5 Bf7 47. Bd3 Bg8 48. b4 $1 axb4 49. axb4 Ke6 50. Bc2 $1 Kd6 51. Bf5 $1 (51. g6 $1) 51... Bf7 52. g6 $1 Bg8 53. Bg4 Ke7 54. Ke5 $1 (54. Bf3 $1 Kd6 55. Bd1 Be6 56. Bb3 Bg8 57. Ba4 Be6 58. Bb5 Bg8 59. Be8 $1 Be6 60. Bf7 $18) 54... d4 {A nice bait !} (54... Kf8 55. Kf6 $1 (55. Bf3 $1) 55... d4 56. g7+ $8 Ke8 57. Be6 $3 Bh7 58. Kg5 $1 d3 59. Kh6 $1 d2 60. Kxh7 $8 {for g8Q-f7-f8-c8-d7+}) 55. Kxd4 $2 {The King is too well placed! He has no reason to retreat.} (55. Bf5 $1 Bb3 56. Bd3 $1 Ba2 57. Bc2 $1 Be6 (57... Bc4 58. Kxd4 $1) (57... Bg8 58. g7 $1) 58. g7 $1 Bg8 59. Bd3 $1 {Z} Ke8 60. Kxd4 $18) 55... Kf6 $8 $11 56. Bf3 (56. Bh5 Bb3 $1) 56... Be6 57. Bd5 Bd7 58. Bf7 Bg4 59. Be8 Be2 (59... Bf3 $11) 60. Kd5 Bf1 $2 (60... Bd3 $1 61. Kc6 b5 $8 62. Kb6 Kg7 $3 63. Ka5 (63. Ka6 Kf8 $8) 63... Kf6 $3 {(ZZ ; or on f8!)} 64. g7 Kxg7 $8 65. Bxb5 Be4 $3 {[#]} 66. Bc4 Bc6 $8 67. Bb3 (67. Kb6 Ba4 $1) 67... Kf6 $1 {(or on f8)} 68. Ba4 Be4 69. b5 Ke7 $1 70. b6 (70. Ka6 Bd3 $3) 70... Bb7 $8 71. Bb5 Kd8 $1 72. Ba6 Kc8 $11) (60... b5 $1 61. Kc5 Bd3 $8 $11 {: text}) (60... Kg7 $1 61. Kc6 Kf8 $1 (61... b5 $1 62. Kb6 Bd3 $8 {as above}) 62. Bf7 b5 $8 63. Kb6 Bd3 $11) (60... Bf3+ $2 61. Kd6 $8) 61. Kc6 $8 $18 b5 {Can we imagine that Kc5 is not the best move ?} 62. Kc5 $2 (62. Kb6 $3 { (seems to be in the way of the pawn)} Bd3 $1 (62... Be2 63. Bxb5 $8 Bf3 64. Bd3 ) 63. Ka5 $3 {[#](the White King will support his Bishop on a4, but this idea will succeed only if his colleague is far enough away: this ZZ will precisely move him away !)} (63. Bxb5 $2 Bxg6 $8 64. Bc4 Be8 $1 65. Bd5 Ke7 66. Bc6 Bh5 $11) 63... Kg7 ( 63... -- {White to move, bK would come closer, as already seen in 60... Bd3!}) 64. Bxb5 $8 Bxg6 {(the bB cannot occupy the great diagonal)} 65. Bc4 $1 {(or on e2 but not f1)} Be8 (65... Be4 66. b5 $1 Kf6 67. b6 Bb7 {(...Ke5 Ka6!)} 68. Ba6 $8 Be4 69. Bc8 $8 Ke7 70. Ka6 $8) 66. Bb3 $8 Kf6 67. Ba4 $8 Bh5 68. b5 $8 Bf3 (68... Ke7 69. b6 $8 Bf3 70. Ka6 $8 Kd8 71. Ka7) 69. Bc2 $1 (69. Bb3 $1 Ke7 70. Bc4 $8) (69. b6 $2 Bb7 $8 $11) (69. Ka6 $2 Be2 $8 $11) 69... Ke7 70. Bd3 $3 {[#](allowing Ka6)} Kd6 71. Ka6 $1 Kc5 (71... Kc7 72. Ka7 $8) 72. b6 $1 Bg2 73. Ka7 $8 Bf3 74. Ba6 $8 Kb4 75. Bb7 $8 Bg4 76. Be4 Bc8 77. Bf5 $18) 62... Bd3 $8 $11 63. g7 (63. Bxb5 Bxg6 $8 $11) 63... Kxg7 $8 64. Bxb5 Bc2 $1 ( 64... Bg6 $1) (64... Bf5 $2 65. Bc4 $1 Bd7 66. Kd6 $8 Be8 67. Bd5 $8 $18) 65. Bc4 Ba4 $1 66. Bd5 Kf6 $1 67. Kd6 (67. Bc6 Bc2 68. b5 Ke7 $8 69. b6 Kd8 $8 $11) 67... Bb5 $8 68. Kc5 (68. Bc6 Bd3) 68... Bf1 $2 {The worst square !} (68... Ba4 $1 {(or on e8, d7)} 69. Kb6 Ke7 70. Kc7 Bb5 $8 $11) (68... Bd3 $1 {(or on e2)} 69. Bc4 Bg6 $1 (69... Bc2 $1) 70. b5 (70. Kd6 Be8 $8) 70... Ke7 $8 71. b6 Kd8 $8 72. Be6 {(otherwise ...Rc8-b8)} Be4 $8 73. Bd5 Bd3 $11) ({With this one !} 68... Ba6 $2 69. Bc4 $8 Bb7 70. Kd6 $1 $18 {then b5-b6}) 69. Bc4 $8 Bg2 (69... Bh3 70. Kd6 $8) 70. b5 (70. Kd6 $1 Bf3 71. b5) 70... Ke5 (70... Ke7 71. Kb6 $8 Kd6 72. Ka7 $1 Kc5 73. Be2 $1) 71. b6 Bb7 (71... Bf3 72. Bb5 $8 Bb7 73. Bd7 $1 {Z} Ba6 74. Kc6 $8) 72. Bb5 $1 (72. Bb3 $1 {Z} Bf3 73. Ba4 $1 Bb7 74. Bd7 $1) 72... Ke6 73. Bc6 $8 Bc8 (73... Ba6 74. Bf3 Kd7 75. Bg4+ $8 Kd8 76. Kc6 $8 Bc8 77. Be2 $1 {Z : text}) 74. Bf3 Ke7 75. Kc6 $8 Kd8 76. Be2 $1 {It was also possible to transpose into the famous ZZ of Dehler-Chéron.} (76. Kd6 $6 Ba6 $1 {(for ... Kc8)} 77. Bg4 $3 {[#]} (77. Be2 $2 Bb7 $8 78. Bg4 Be4 79. Be6 Bb7 $3 {[#]ZZ} 80. Kc5 { (Bg4 ...Be4 or Bd5 ...Kc8!!)} Bf3 $1 {but not ...Ke7? Bd5!! ...Ba6 Kc6!! ... Kd8 Be6!! and not Bc4? ...Bxc4 b7 ...Bd5+!!}) 77... Bb7 78. Be6 $3 {[#]ZZ} Ba6 79. Kc6 $8 Bd3 80. Kb7 $8 Be4+ 81. Ka7 $1 $18) 76... Bf5 77. Kb7 $8 Be4+ 78. Ka7 $1 Ke7 79. Ba6 $1 Kd8 80. Bb7 $8 Bf5 81. Bf3 Bc8 82. Bg4 $1 1-0 [Event "?"] [Site "?"] [Date "1978.??.??"] [Round "?"] [White "Beliavski, Alb"] [Black "0414.00"] [Result "1-0"] [SetUp "1"] [FEN "2K5/7R/3r2k1/8/1B6/5N2/5n2/8 w - - 0 1"] [PlyCount "27"] [EventDate "1978.??.??"] {You have to win a figure to win the game. In order to do this, you must plan the 3rd move.} 1. Rh2 $1 (1. Rh8 $6 Rf6 2. Ne5+ $1 Kf5 3. Kd7 {: the heptocephalic monster demonstrating a humanly incomprehensible win, the study can be considered correct}) 1... Rb6 (1... Ng4 2. Bxd6 $18) 2. Bd2 $1 { Threatens both black pieces.} (2. Bc5 $2 Rc6+ $8) (2. Ba5 $6 Rb5 3. Rg2+ $1 Kf7 4. Ng5+ $1 Ke8 5. Bd2 $1 {: same remark on the "incomprehensible win"}) 2... Ng4 $1 (2... Ne4 3. Rh6+ $8) 3. Ne5+ $3 {[#]} (3. Rg2 $6 Kh5 $1 4. Kc7 $1 {idem}) 3... Nxe5 (3... Kf5 4. Rh5+ $8) 4. Rh6+ $8 Kf7 (4... Kf5 5. Rxb6 $8 Nc4 6. Rb5+ $8 Ke4 7. Bb4 $1) 5. Rxb6 $8 Nc4 {Seems to be regaining the material.} 6. Rb7+ $8 Ke8 $1 {threatens a fork.} (6... Ke6 7. Bb4) 7. Kc7 $3 {[#]The only way, exploiting the Knight's remoteness.} (7. Bf4 $2 Nd6+ $3 {[#]} 8. Bxd6 {stalemate}) (7. Rb3 $2 Nxd2 $8 8. Rd3 Nf1 $8 9. Kc7 Ke7 $8 $11) 7... Nxd2 8. Rb2 $8 (8. Rb4 $2 Ke7 $8 9. Kc6 Ke6 $8) (8. Kd6 $2 Ne4+ $8 (8... Nc4+ $2 9. Ke6 $1) 9. Kd5 Ng5 $8 10. Rg7 Nf7 $8 $11) 8... Nc4 (8... Nf3 9. Re2+ $8 Kf7 10. Rf2 $8) (8... Ne4 9. Re2 $8) 9. Rc2 $1 (9. Rb4 $1 Nd2 10. Kd6 $1 Kf7 11. Rd4 $1 Nb3 12. Rd1 $1) 9... Na3 10. Re2+ $1 Kf7 11. Kc6 $1 Nc4 (11... Nb1 12. Rc2 $1) 12. Kc5 $1 Na5 (12... Na3 13. Kb4) 13. Rb2 $1 Ke6 14. Rb5 $1 1-0 [Event "Linares "] [Site "?"] [Date "1991.??.??"] [Round "?"] [White "Gelfand, B."] [Black "Beliavsky, Ale"] [Result "0-1"] [ECO "D37"] [WhiteElo "2700"] [BlackElo "2640"] [PlyCount "64"] [EventDate "1991.??.??"] {51/415} 1. Nf3 d5 2. d4 Nf6 3. c4 e6 4. Nc3 Be7 5. Bf4 (5. Bg5 {(the traditional move)} O-O (5... h6 6. Bxf6 Bxf6 7. e3 O-O 8. Rc1 c6 9. Bd3) 6. e3 h6 7. Bh4 b6 8. Rc1 Bb7 9. Bxf6 Bxf6 10. cxd5 exd5 11. b4 {Kortchnoï,V (2665) -Spassky,B (2630)/Belgrade 1977}) 5... O-O 6. e3 c5 {Was forbidden on 5 Bg5.} 7. dxc5 Bxc5 8. Qc2 (8. a3 Nc6 9. Rc1 d4 10. Nxd4 e5 11. Nb3 Bxa3 12. bxa3 exf4 13. Qxd8 Rxd8 14. exf4 Be6 $44 {Kramnik,V (2710)-Beliavsky,A (2635)/Beograd 59/ 443 1993}) 8... Nc6 9. a3 Qa5 (9... Be7 10. O-O-O Bd7 11. cxd5 $2 Nxd5 12. Nxd5 exd5 13. Rxd5 Rc8 {AB}) 10. O-O-O {In the 21st century, we prefer to leave the King in e1 !} (10. Rd1 Re8 (10... Rd8 11. Be2 Ne4 12. cxd5 Nxc3 13. bxc3 exd5 14. O-O h6 15. a4 {Carlsen,M (2845)-Anand,V (2779)/Shamkir 2019}) (10... Be7 11. Be2 dxc4 12. Bxc4 Nh5 13. O-O Nxf4 14. exf4 g6 15. g3 {Kramnik,V (2759)-Carlsen,M (2772)/Dortmund 2009}) 11. Nd2 e5 12. Bg5 Nd4 13. Qb1 Bf5 14. Bd3 Bxd3 15. Qxd3 Ne4 16. Nxd5 Nxg5 17. b4 (17. exd4 Bxd4 18. b4 Qd8 {Korobov,A (2670) -Caruana,F (2822)/Bucharest 2019}) 17... Qd8 18. bxc5 Nde6 19. Qf5 Nxc5 20. h4 Nge6 21. Nf3 Qa5+ 22. Ke2 f6 $11 {Caruana,F (2819)-Nakamura,H (2754)/Zagreb 2019}) (10. Ra2 Qd8 11. Be2 dxc4 12. Bxc4 Bd6 {Postny,E (2619)-Beliavsky,A (2526)/Skopje 2019}) 10... Bd7 {In the 21st century, we prefer to enter the other Bishop in e7.} (10... Be7 11. g4 (11. Rg1 a6 12. g4 dxc4 13. Bxc4 b5 14. g5 Nh5 15. Bd3 b4 $1 16. Bxh7+ Kh8 17. Be4 bxc3 18. Bxc6 cxb2+ 19. Kb1 Nxf4 $1 {(...Qxa3? Qxb2+/- Mamedyarov,S (2764)-Nakamura,H (2743)/Saint Louis 2019)} 20. Bxa8 e5 $3 {[#]} 21. Nxe5 $8 {(exf4? ...Qxa3-+)} Qxe5 22. exf4 Qxf4 $11) 11... dxc4 12. Bxc4 a6 {(...Nxg4 Rhg1)} (12... e5 13. g5 exf4 14. gxf6 Bxf6 15. Nd5 Ne7 16. Nxf6+ gxf6 17. Rhg1+ Kh8 {Van Wely,L (2645)-Short,N (2690)/Wijk aan Zee 68/369 1997}) 13. g5 Nh5 14. Bd6 (14. Bd3 g6 15. Be4 Nxf4 16. exf4 Qc7 17. h4 $1 Qxf4+ 18. Kb1 $44) 14... Bxd6 15. Rxd6 Ne5 $1 16. Be2 Nxf3 17. Bxf3 Qxg5 $8 18. Ne4 Qf5 19. Bxh5 Qxh5 20. Rg1 f5 (20... Qxh2 $2 21. Nf6+ Kh8 22. Rdd1 $8 $18 {/\ Rh1}) ( 20... Qh6 21. f4 b5) 21. Nf6+ $3 {[#]} Rxf6 22. Qc7 $8 Qh6 $1 (22... g6 $2 23. Rd8+ Rf8 24. Rxf8+ Kxf8 25. Rd1 $18) (22... Bd7 $1 23. Rxd7 Rf7 $8 24. Qxb7 $14) 23. Rd8+ Rf8 24. Rxf8+ Kxf8 25. Rd1 Bd7 $8 26. Rxd7 b5 27. Kb1 (27. Rf7+ Kg8 28. Re7 $44 {AB}) 27... Re8 28. Qd6+ (28. Qe5 Re7 $11 {Akopian,V (2630)-Beliavsky, A (2620)/Yerevan (ol) 67/496 1996}) 28... Kg8 29. Ra7 $1 (29. Qxa6 Qxh2 {AB}) 29... f4 $1 30. Ka2 $1 (30. Qxf4 Qg6+ 31. Ka2 e5) (30. exf4 Qxh2) 30... Rf8 $1 (30... fxe3 31. fxe3 Rf8 {(...Qxe3? Qd7)} 32. Qg3 $16) 31. e4 $1 (31. Rxa6 fxe3 32. fxe3 Qxe3 33. Qxe6+ Qxe6+ 34. Rxe6 Rf5) 31... Qxh2 32. Qxe6+ Kh8 33. Qxa6 $14 Qxf2 $2 (33... Rg8 $1) 34. Rf7 $2 (34. Ra8 $3 Qc5 35. Qxb5 $1) 34... Kg8 $1 (34... Qc5 $2 35. Qc6 $3 {[#]but not Qxb5? ...Qc8!!=}) (34... Rg8 $1) 35. Rc7 h6 $11) (10... Ne4 11. Nb5 a6 12. Nc7 e5 $8 13. Rxd5 exf4 14. Qxe4 Qxc7 15. Rxc5 $8 fxe3 16. Bd3 g6 17. fxe3 Be6 {Karjakin,S (2782)-Anand,V (2760)/Stavanger 2018}) 11. g4 (11. Kb1 Rfc8 (11... dxc4 $6 12. Bxc4 {(Cd2)} Be7 {(...Rfc8 Ne4!) } 13. Ng5 $6 Rfd8 $1 14. h4 Ne5 15. Bxe5 Qxe5 16. f4 {(Akopian,V (2605)-Garcia, G (2540)/Philadelphia 61/440 1994)} Qc7 17. Bb3 Be8 $11) (11... Be7 12. g4 $1 dxc4 13. Bxc4 Rfd8 14. g5 Nh5 15. Bd6 Be8 {(...Rac8)} 16. Bxe7 Nxe7 17. Bd3 { Beliavsky,A (2615)-Sitnik,I (2160)/Bled 1996}) 12. cxd5 (12. g4 {: text}) 12... Ne7 $1 13. dxe6 {(Be5 ...Nexd5)} (13. Ne5 Nfxd5 $1 14. Nxd7 Bxa3 15. Be5 Bb4 $1) 13... Bxe6 14. Ng5 Bxa3 $1 (14... Bf5 15. Bd3) 15. Nxe6 $8 Ned5 (15... fxe6 16. Qb3) 16. Nc7 $1 {[#]} (16. Be5) 16... Nxc7 (16... Nxf4 17. Nxa8) 17. Qa4 ( 17. bxa3 $2 Ncd5 18. Nxd5 Rxc2 19. Nxf6+ gxf6 20. Kxc2 Rc8+ $8) (17. Bc4 Ne6) ( 17. Qb3 Bb4) 17... Qxa4 18. Nxa4 {(Van Wely,L (2635)-Georgiev,K (2660)/Elista (ol) 74/(433) 1998)} Bb4 19. Be5 b5 20. Bxf6 gxf6 21. Rd4 $11) (11. cxd5 exd5 ( 11... Nxd5 12. Ng5 g6 13. Nge4 Be7) 12. Bg5 Ne7 13. Bxf6 gxf6 14. Nd4 (14. Nxd5 $2 Nxd5 15. Rxd5 Bxe3+) 14... Rfc8) (11. Nd2 Be7 (11... Ne7 12. cxd5 exd5 13. Nb3 Qb6 14. Nxc5 Qxc5 15. Bd3 {Kempinski,R (2520)-Boensch,U (2555)/Bundesliga 2000}) 12. g4 Rfc8 13. Be2 b5 14. g5 (14. cxb5 Nd8 15. g5 Rxc3 $3 16. Qxc3 { (bxc3 ...Bxb5!)} Rc8 $8 17. Bc4 $3 Qxc3+ 18. bxc3 Ng4 19. Bg3 dxc4 20. a4 Be8 21. h3 Nxf2 22. Bxf2 a6 23. Kc2 $16) 14... Ne8 $6 (14... b4) 15. cxb5 $1 (15. Nb3 $2 Qb6 $1 16. cxd5 Na5 17. Nxa5 Qxa5 18. d6 $11 {Kempinski,R (2528)-Short, N (2683)/Internet ICC 2000}) 15... Nb8 16. Nc4 $3 {[#]} dxc4 (16... Qd8 17. h4) 17. Bf3 $1 (17. Bxb8 Bxb5 18. Bg3 Bc6) 17... Bc6 18. bxc6 Nxc6 19. h4 $16) 11... Rfc8 (11... dxc4 12. Bxc4 Rfd8 13. Nd2 Ne7 14. Nb3 Qb6 15. g5 Nfd5 16. Nxd5 exd5 17. Nxc5 Qxc5 18. Bd3 $14 {Gulko,B (2575)-Portisch,L (2590)/Reggio Emilia 1991}) (11... b5 12. cxb5 Ne7 13. g5 $1 (13. Ne5 Rfc8 {Kosic,D (2515)-Brenjo,S (2472)/Novi Sad 2000}) 13... Nh5 14. Be5) 12. Kb1 (12. g5 Nh5 13. cxd5 $2 (13. Ne5 Be8 $13) (13. Bg3 b5 $1) 13... Bxa3 $3 {[#]} (13... Ne7 $2 $11 {Adianto,U (2580) -Short,N (2680), Internet (1.1) 2000}) 14. Kb1 (14. bxa3 Nd4 $1 15. Nxd4 Rxc3 $19) 14... Nxf4 15. exf4 Nb4 16. Qb3 Bxb2 $3 17. Kxb2 Rxc3 $1 18. Kxc3 Rc8+ 19. Bc4 (19. Kb2 Ba4 $1) 19... b5 $19) (12. h4 b5 $1 13. cxb5 Ne7 {is similar to our game : Shabalov,A (2505)-Tisdall,J (2435)/Oslo 1991}) 12... b5 $3 {[#]A bold, but logical decision.} (12... dxc4 13. Bxc4 $6 (13. Nd2 $1 Ne7 14. Nxc4 $14 {Khalifman,A-Kotronias/Sochi/1989}) 13... Ne7 $1 (13... Bxa3 $1) 14. Ne5 Bc6 (14... Be8 $1) 15. g5 Nh5 (15... Nfd5) 16. Nxf7 $1 {[#]} Bxh1 (16... Kxf7 $2 17. Bxe6+ $3 Kxe6 18. Qb3+ Kf5 {(...Nd5 Rxd5!)} 19. Qf7+ Nf6 20. gxf6 $18 { Coursaget,N (2316)-Lobzhanidze,D (2460)/France 2004}) 17. Bxe6 Nxf4 18. exf4 Rc6 $11) (12... Bf8 13. g5 Nh5 14. Bg3 Ne7 15. Ne5 Be8 16. Be2 f6 $14 {Gelfand, B-Beliavsky,A/Linares/1990}) (12... Bxa3 13. bxa3 b5 $3 {[#]} 14. cxb5 (14. Nxb5 a6 15. Nc3 dxc4 $1 16. Bd6 Ne8 $1) 14... Ne7 15. Be5 Ne4 $44) 13. cxb5 (13. cxd5 b4 $6 (13... Bxa3 $3 14. Bxb5 {(bxa3 ...Ne7!)} Nb4 15. Qa4 Qxa4 16. Bxa4 Rxc3 17. bxc3 {(Bxd7 ...Rb3)} Bxa4 18. cxb4 Bxd1 19. Rxd1 Nxd5 $19) 14. dxc6 $8 (14. Na4 $2 Bf8 15. dxc6 Bxc6 $19 {AB}) 14... Bxc6 15. Ne5 $3 {[#]} (15. axb4 Bxb4 16. Be2 $2 {(Ne5!)} Bxc3 17. bxc3 Be4 18. Rd3 Nd5 $19 {or ...Rab8+ AB}) 15... Bxh1 16. Nc4 Qa6 17. Nd6 Qc6 (17... Qa5 18. Nc4 $11) 18. Bb5 Qb6 19. Nxc8 Rxc8 20. axb4 Bxb4 21. Nd5 $3 Rxc2 22. Nxb6 Be4 23. Rd8+ Bf8 24. Ka2 $11) (13. Nxb5 $6 a6 $1 (13... Ne7 14. b4) 14. Nc3 $8 (14. Bc7 Rxc7 15. Nxc7 Qxc7 {(...Rb8!!)} 16. cxd5 Qb6 17. dxc6 Bxc6 $40 {AB}) (14. Nbd4 Nxd4 15. Nxd4 {(exd4 ...Bxa3)} Ba4 16. Qd2 {(b3 ...Ne4!)} Qb6 17. Rc1 Ne4 $19 {: AB is satisfied with -/+}) 14... Bxa3 $1 15. bxa3 Qxa3 (15... dxc4 16. Bxc4 {(Bd6 ...Ne8!)} e5 $1) 16. Qb2 (16. Qc1 Qa5 17. Rd2 dxc4 18. Ra2 Qc5) 16... Rab8 $1 17. Bxb8 Rxb8 18. Nb5 Qa4 $1 (18... Qa5 {AB} 19. Ne5 Be8) 19. Rc1 axb5 $19) (13. g5 Nh5 14. cxb5 (14. Ne5 bxc4 15. Nxd7 Nxf4 16. Nxc5 Qxc5 17. exf4 Rcb8 18. Ka1 Nd4 $44) 14... Nxf4 $1 (14... Ne7 $2 15. Be5 $1 a6 16. b4 Qxa3 17. bxc5 axb5 18. Qb2 {AB}) 15. exf4 (15. Qa4 Qxa4 $1 {(or ...d4! AB)} 16. Nxa4 Bd6 $1 $17) (15. bxc6 Bxc6 16. exf4 Bxa3 $1 17. bxa3 Rab8+ 18. Ka2 d4 $3 $19) 15... Ne7 $1 16. Ne5 Be8 $17 {AB}) (13. b4 $2 Bxb4 $1 14. axb4 Nxb4 15. Qb2 bxc4 $19) 13... Ne7 $1 14. Nd2 {"Threatens a fork and parry ...Bxa3" (AB).} (14. Be5 Nxg4 (14... a6 $1 15. b4 Bxb4 16. axb4 Qxb4+ 17. Qb2 Qxg4 18. Bxf6 Qf5+) 15. Bxg7 Nxe3 (15... Kxg7 $1 16. Rg1 h5 $1 17. h3 Bxa3 $1 18. hxg4 h4) 16. fxe3 Kxg7 17. h4 (17. e4 $1 Bxa3 18. exd5) 17... Bxe3 18. Rd3 (18. Qg2+ Kf8 19. Ng5 Rxc3 $1 $13) 18... Qb6 (18... Bf4 19. Rg1+ Kf8 20. Qg2 Nf5 21. Qg4) 19. Qg2+ (19. Qe2) 19... Kf8 20. Ng5 (20. Ne5 Be8 $8 21. Ng4 Rxc3 $1 22. Rxc3 $8 {(bxc3? ...Bxb5 Rxe3 ...Bd3+!)} Bd4 $8 $15 {Kishnev,S (2510)-Barsov,A (2440)/Zwolle 57/409 1993}) 20... Nf5 $1 (20... Bxg5 21. Qxg5 Qf2 22. Qh6+ Ke8 23. Qg7) 21. Nxh7+ Ke7 $8 22. Rxd5 Rxc3 $8 23. Rxd7+ $8 Kxd7 24. Qxa8 $11) (14. Rc1 $1 {AB} Bxa3 $1 (14... a6 $1) 15. bxa3 Ne4 16. Be5 f6 17. Bd4 e5 18. Nxe5 fxe5 19. Bxe5 Bxb5 $1 20. Bxb5 Nxc3+ 21. Bxc3 Qxb5+ 22. Ka1 Rc4 $44 (22... Qa6 $44)) (14. Qa4 Qb6 (14... Qd8) 15. g5 Nh5 16. Be5 a6 $1) ( 14. h3 $2 Bxa3 $1 (14... a6 $1)) (14. g5 Ne4 $1 15. Nxe4 (15. Bd3 Nxc3+ 16. Qxc3 Qxc3 17. bxc3 Ng6 $11) 15... Bxe3 $3 {[#]} 16. Qxc8+ $8 Rxc8 17. Bxe3 dxe4 18. Rxd7 exf3 19. Rxe7 Qe1+ 20. Ka2 Qd1 $3 $11) 14... Qd8 $1 {Wise retreat.} (14... Bxa3 15. Nb3 $1 (15. g5 Nh5 {(...Ng4? Nb3!)} 16. Nb3 Qb6 17. bxa3 Nxf4 18. exf4 a6 $44) 15... Qd8 $1 (15... Qb4 $2 16. Rd4 $18) (15... Rxc3 16. Nxa5 Rxc2 17. Kxc2) 16. bxa3 Ne4 17. Be5 $8 Ng6 18. Qb2 $1 Nxf2 $8 19. Qxf2 Nxe5 20. Qb2 Qf6 21. Rc1 Qf3 22. Rg1 $16) 15. Nb3 (15. g5 Nh5 16. Bg3 Ng6 17. Nb3 Bb6 $44) (15. Be2 d4 $6 (15... Bxa3 $1) (15... a6 $1 16. bxa6 Bxa3) 16. Nce4 $1 (16. exd4 $2 Bxa3 $1 17. Qb3 Ned5 $1) 16... Nxe4 (16... Bxa3 17. Nxf6+ gxf6 18. Qb3) 17. Nxe4 Bxa3 18. Qd3 $16) 15... Ne4 $1 {[#]Highlights the bR/wQ vis-à-vis.} (15... Bb6 16. Bd3 Ng6 17. Bg5 {AB} a6 $1 18. bxa6 Ba4 19. Rc1 d4 $11) 16. Nxc5 (16. Nxe4 $2 Bxe3 $8 17. Qxc8 (17. Nec5 Bxf4 $17) 17... Rxc8 18. Bxe3 dxe4 $17 {AB}) (16. Be5 $2 Bd6 $1 17. Bxd6 Nxd6 $17 {AB}) (16. Bd3 Nxc3+ 17. Qxc3 Bxe3 18. Bxh7+ Kxh7 19. Qxe3 Bxb5 $11) (16. f3 Nxc3+ 17. Qxc3 Bd6 $11) 16... Rxc5 17. Be5 $8 Nxc3+ (17... Ng6 18. Bd4 Nxc3+ 19. bxc3 (19. Bxc3 Bxb5) 19... Rcc8 { threatening ...e5!)} (19... Rxb5+ 20. Bxb5 Bxb5 21. f4 Qd6 {can be considered}) 20. h4 $1 (20. f4 Qa5 $1 21. a4 a6 $1 $17) 20... e5 21. h5 $8 $11) (17... Bxb5 18. Qxe4 ( 18. Bxb5 Nxc3+ 19. Bxc3 Rxb5 $11) 18... dxe4 (18... Bxf1 19. Qf3) 19. Rxd8+ Rxd8 20. Bd4 $8 Rxc3 21. bxc3 $8 Bxf1 22. Rxf1 Nc6 23. Kc2 e5 24. Bc5 Rd5 25. Bb4 $8 {AB} f6 26. c4 Rd3 $11) (17... Rac8 18. Bd4 Nxc3+ 19. Bxc3 Bxb5 20. Bxb5 Rxb5 $11) 18. Bxc3 Bxb5 19. Bxb5 (19. b4 $2 Ba4 $1 $17 {AB}) 19... Rxb5 {Summary the White King is not very well protected, the Knight aims at c4" (AB, who does not speak about advantage but visibly prefers Black).} 20. h4 (20. f4 {(/\ f5)} Nc8 $1) (20. Ka1 Nc8 $1) 20... Rc8 {"Too slow" (AB).} ({He prefers} 20... Nc8 21. h5 (21. Qa4 $6 Nd6 $1 22. Qd4 f6 23. g5 e5 24. Qg4 f5 25. Qg3 $2 { (Qa4! ...Qb6!)} Nc4 $1 26. Bxe5 Qb6 $19 {AB}) (21. e4 Nb6 {(/\ Nc4-/+)} 22. Qd3 Na4 $1 {(...Nc4 a4! ...Rb3 Qd4!)} 23. Qxb5 Nxc3+ 24. bxc3 Rb8 25. Qxb8 Qxb8+ 26. Kc2 dxe4 27. Rd4 f5 $15) 21... Nd6 22. h6 Nc4 (22... g6) 23. Ka1 (23. Qxh7+ $2 Kxh7 24. hxg7+ Kg6 $8 $19) (23. Ka2 {(for b3)} Rab8 $1 24. Rb1 {(hxg7? ... Rxb2+!)} g6) 23... g6 $8 (23... Rab8 $2 24. hxg7 $18) 24. e4 $1 {[#]} (24. Qd3 Rab8 25. f4 Qb6 $17 {AB}) 24... Rab8 $1 25. exd5 exd5 (25... Nxb2 26. Bxb2 Rxb2 27. Qc3 f6 28. dxe6 Qe7 29. Rb1 $11) 26. Rhe1 Nxb2 27. Rb1 Nc4 28. Rxb5 Rxb5 29. Bb4 $1 Qf6+ 30. Qc3 $11) 21. h5 (21. Rc1 Qb6 22. Qe2) 21... Qd6 (21... h6 22. g5 d4 $1 23. Qa4 (23. gxh6 $2 Nd5 $3) 23... Rxg5 $11) 22. Qa4 {Criticized by AB. } (22. h6 Qxa3 23. hxg7 (23. Qd3 Rb7) 23... Ng6 (23... f5 24. Qe2 Qb3) 24. Rd3 (24. Rc1 Rc4 25. f4 d4 $1 26. exd4 Ra4 27. Qh2 {(Qe4 ...Qa2+ & ...Rc4)} Qa2+ 28. Kc2 h5 $1) (24. Rxh7 $2 Rxc3 $1) 24... Qa6 $1 {(/\ Ra5)} (24... Rc6) 25. Qd2 $1 (25. Qd1 e5 $1 26. g5 {(Rxd5? ...Rxc3)} d4 $1 27. Qh5 Nh4 $3 {[#](stronger than ...Kxg7 AB ; and not ...Rxb2+? Kxb2!=)} 28. Qxh4 $2 {(best g6 with black advantager)} Rxb2+ $3 29. Kxb2 Qxd3 $19 {now that h7 is defended}) (25. Qe2 Rb3 $1 26. Rc1 $2 {(Qc2 ...Qb5)} d4 $3 {[#](or ...Ne5! but not ...Rcb8? Rd2)} 27. exd4 Nf4 $19) 25... Rb3 26. f4 {(against ...Ne5)} d4 $1 27. Rxd4 (27. exd4 Nxf4 28. Rf3 Ra3 $1 29. Qxf4 Ra1+ 30. Kc2 Qe2+ 31. Kb3 Qc4+ 32. Kc2 e5 $3 {[#]} 33. Qxf7+ Qxf7 34. Rxf7 Rxh1 $17) 27... Rcxc3 28. f5 $1 (28. Qh2 $1 Kxg7 {(...h5 gxh5 ...Ra3!)} 29. Qh6+ $8 Kf6 $8 30. Qg5+ $8 Kg7 $11) (28. Rd8+ $2 Kxg7 29. Qd4+ e5 $8 $19) 28... Kxg7 (28... Ne7 $2 29. Rd8+ Kxg7 30. Rxh7+ $3) 29. fxg6 Qb7 $1 30. Rf1 (30. gxf7 Qxh1+ 31. Ka2 $11) 30... hxg6 $11) (22. Ka1 {(AB, with less predictable consequences)} Rbc5 (22... h6 $6 23. g5 $1) 23. Ka2 Rc4 $1 (23... d4 $6 24. Rxd4 Nd5 25. e4 $16) 24. h6 g6 25. Qd2 $13) 22... Qb8 $1 23. Be5 (23. Rc1 Rc4) (23. Qd4 f6) 23... Qb7 24. g5 $2 {The real mistake.} ( 24. Rc1 $1 Nc6 (24... f6 25. Rxc8+ Nxc8 26. Rc1 $1 $11) (24... d4 $2 25. Rxc8+ Nxc8 26. Rc1) (24... Rc4 $2 25. Rxc4 dxc4 26. Rd1 $1) 25. h6 $2 (25. Rc2 $2 d4 $1 26. Bxd4 e5 $1 27. Bc3 Nd4 $1) (25. Ka1 $1 {(the right defence)} d4 26. Bxd4 Rb8 27. Rb1 $1) 25... d4 $1 (25... f6 26. Bc3 Rb8 $36 {AB} 27. Qc2 g6 28. f4 e5 29. Rh2) 26. Bxd4 Rb8 27. Ka1 Rxb2 28. Bc3 gxh6 $17) (24. Ka1 $6 f6 $1 25. Bc3 Rxc3 $3 {[#]} 26. bxc3 Qc6 $3 27. Qd4 (27. Qc2 Qc5 $1 28. Ka2 Qc4+ 29. Ka1 Rb3 $1 30. Qc1 Nc6) 27... e5 (27... Qa6 28. Ka2 Nc6) 28. Qd3 (28. Qd2 Rb3 $1) 28... e4 $1 (28... Rb3 29. Rd2) 29. Qd4 Qa6 $1 30. Ka2 Nc6 31. Qd2 Ne5 32. Rb1 Nc4 33. Qc1 Rxb1 34. Kxb1 Nxa3+ 35. Ka2 Nc4+ 36. Kb1 h6 $17) 24... Nc6 $1 25. Rc1 (25. Bc3 d4 $3 26. Bxd4 Rb8 $1 {likewise}) 25... d4 $3 {[#]The winning move. One of the squares b2 or b8, then the other, will be conquered.} (25... Nxe5 $4 26. Qxb5 $1) (25... Rd8 $6 26. Bc3 $1 Rb8 27. Qc2 Na5 28. Ka2 Nc4 29. g6 (29. Rb1 Rb3 $1 30. Rhc1 Qb5 31. Bb4 Rxb4 32. b3 $3 Qc6 $1 $17) 29... fxg6 30. hxg6 h6 31. Rh4 Qa6 $17) 26. Bxd4 (26. exd4 Rd8 $3 (26... Rxb2+ 27. Ka1 Rb6) 27. Ka1 (27. Bc7 $2 Rxb2+ $1 28. Ka1 Rxf2) 27... Nxe5 28. dxe5 Rxb2 29. Rhd1 Rb8 30. Qc4 Rxf2 $19) 26... Rb8 $1 27. Bc3 $8 (27. Rc2 $2 Nxd4 $19) 27... Rxb2+ $8 28. Ka1 $8 Rb6 $1 29. g6 ( 29. Qc2 Qa6 $1 {(given by AB, but there is more stronger)} (29... Ra6 $3 { (it was after all the threat)} 30. a4 {(Bb2 ...Na5!!)} Qe7 $3 31. Qa2 {(Bb2 .. .Qb4!)} Rab6 $3 {: see 29 Qc4}) 30. Ka2 (30. Qa2 Rb3 $1) 30... Rb4 $1 (30... Qc4+ $1 31. Ka1 Rb3 $1 32. Bb2 Qa6 33. Qc4 $8 Qxc4 34. Rxc4 Rxb2 35. Rxc6 Rxf2 $17) 31. Rb1 $8 (31. g6 $2 hxg6 32. h6 {(hxg6 ...Ra4! also or ...R8b5! threatening ...Qxa3+!)} Ra4 $1 {(or ...e5!)} 33. Qb3 $1 {(because ...Rxb3?? h7+!!)} e5 $3 { (stronger than the immediate ...Qe2+! by simply attacking the wQ)} 34. Bxe5 Qe2+ $1 35. Rc2 Rxa3+ $3 {[#]} 36. Qxa3 {(without the precaution 33...e5!!, the capture Kxa3 would resist)} Qxc2+ $8 37. Bb2 Nb4+ 38. Ka1 gxh6 39. Qxa7 Rd8 $19) 31... Qc4+ $8 32. Ka1 $8 Rb3 $3 33. Rxb3 $8 Rxb3 34. Rc1 $8 Rxa3+ 35. Kb1 Ra6 $1 $17) (29. Qc4 Ra6 $3 30. Qa2 (30. a4 Na5 $1) 30... Qe7 $3 31. a4 Rab6 $3 {(for ... Rb3!)} (31... Nb4 32. Bxb4 Qxb4 33. Rc4 $8) 32. Rb1 (32. Rc2 h6 $3 {[#](for strengthen ...Nb4!)} 33. gxh6 Nb4 $3 34. Bxb4 Rxb4 35. Rhc1 Qf6+ $3 36. Rc3 Rb3 37. Qc2 Ra3+) (32. Bd4 Nxd4 $1 33. exd4 Qb7 $1 {(or ...Rb4!)} 34. Rb1 Rb4 $1 35. Rhc1 Qb6 $1 $19) 32... Qc5 $1 (32... Nb4 $1 33. Bxb4 Rxb4 34. Rhc1 h6 $3) 33. Rxb6 (33. Rbc1 Rb3) 33... Rxb6 34. Bb2 (34. Rc1 Na5 $1) 34... Nb4 35. Rd1 h6 $1 36. gxh6 (36. Rd8+ Kh7 37. Qb1+ Nc2+ $8) 36... Rb8 $1 (36... Nxa2 $4 37. Rd8+ Kh7 38. hxg7 $18) 37. Rc1 Qxc1+ $8 38. Bxc1 Nxa2 39. Kxa2 gxh6 $19) 29... Ra6 $1 (29... fxg6 $1 30. Qc2 Ra6 $1) 30. gxf7+ $6 (30. gxh7+ {(the most stubborn) } Kxh7 $8 31. Qc2+ Kg8 $1 (31... f5 32. Bb2 Na5 33. h6 Nb3+ 34. Qxb3 Qxb3 35. hxg7+ Kg6 $8 36. g8=Q+ Rxg8 37. Rhg1+ Kf7 $8 38. Rc7+ Kf8 $8 39. Rc8+ Ke7 $8 40. Rgxg8 Rb6 $17) 32. Qa2 (32. Bb2 Na5 $1 33. Qc3 Nb3+ 34. Kb1 e5 $1) 32... Qe7 $1 (32... Na5 $1 33. Bb4 Qe4 $1) 33. Bb2 Rab6 $1 34. Bc3 Rb3 $1 (34... Ra6 $1 35. h6 Qxa3 $1 36. Rc2 Nb4 $1 37. Bxb4 Qd3 $8 38. Ba5 Rxa5) 35. h6 $1 Rxa3 $8 36. hxg7 Rxa2+ $1 (36... f6 37. Rcg1) 37. Kxa2 Nb4+ $8 (37... f6 $2 38. Rcg1 Qxg7 39. Bxf6) 38. Kb1 (38. Ka1 Nc2+ $8) 38... Nd3+ $8 39. Kc2 f6 $8 40. Rcg1 ( 40. Kxd3 Qd7+ $1 41. Bd4 Qb5+ $1 42. Kd2 e5 43. Rh8+ Kxg7) 40... Ne1+ $3 {[#]} (40... Nb4+ $2 41. Bxb4 $8 Qxb4 42. Rh8+ Kf7 43. g8=Q+ $8 Rxg8 44. Rgxg8 $11) 41. Bxe1 (41. Rxe1 Kf7 $8 42. Rh8 Rg8 $19) (41. Kc1 Qa3+ $8) (41. Kd1 Qd6+ $1) 41... Qc5+ $8 42. Bc3 Kf7 $1 43. Rh8 (43. g8=Q+ Rxg8 44. Rh7+ Kf8 $8) 43... Rg8 $1 $19) 30... Kxf7 (30... Kh8 $4 31. h6 e5 32. Bxe5 $18) 31. Qf4+ Kg8 32. Qd6 Nd4 $1 0-1 [Event "2#"] [Site "?"] [Date "1965.??.??"] [Round "?"] [White "Hannelius, J."] [Black "3888.23"] [Result "1-0"] [SetUp "1"] [FEN "4n2B/8/2p3pP/3B1kNp/r3R1NK/r3R1P1/bb6/q6n w - - 0 1"] [PlyCount "0"] [EventDate "1965.??.??"] 1-0 [Event "2#"] [Site "?"] [Date "2016.??.??"] [Round "?"] [White "Storozhenko, I."] [Black "4288.27"] [Result "1-0"] [SetUp "1"] [FEN "2B1R3/8/KppNN3/b1pkPp2/Q1p1pPpn/2R5/5n2/q4bB1 w - - 0 1"] [PlyCount "0"] [EventDate "2016.??.??"] 1-0 [Event "2#"] [Site "?"] [Date "2016.??.??"] [Round "?"] [White "Murashov, P."] [Black "0888.70"] [Result "1-0"] [SetUp "1"] [FEN "6Bb/1nB1R3/2P3N1/r1n3NK/1PPkP3/3P3R/1P1P4/1b2r3 w - - 0 1"] [PlyCount "0"] [EventDate "2016.??.??"] 1-0 [Event "2#"] [Site "?"] [Date "2016.??.??"] [Round "?"] [White "Moen, K."] [Black "1451.13"] [Result "1-0"] [SetUp "1"] [FEN "7B/5p1B/Nb6/3R4/1pk5/r4p2/P2Q4/7K w - - 0 1"] [PlyCount "0"] [EventDate "2016.??.??"] 1-0 [Event "2#"] [Site "?"] [Date "1961.??.??"] [Round "?"] [White "Mikan, I."] [Black "1352.12"] [Result "1-0"] [SetUp "1"] [FEN "4b1Q1/5r2/2p3NB/2K2kP1/3p4/3N1B2/8/8 w - - 0 1"] [PlyCount "0"] [EventDate "1961.??.??"] 1-0 [Event "2#"] [Site "?"] [Date "1916.??.??"] [Round "?"] [White "Defourny, E."] [Black "4588.24"] [Result "1-0"] [SetUp "1"] [FEN "1b2b3/4Q1NB/K1pn2r1/Np6/3kPppP/R7/2RB1n1q/8 w - - 0 1"] [PlyCount "0"] [EventDate "1916.??.??"] 1-0 [Event "2#"] [Site "?"] [Date "1881.??.??"] [Round "?"] [White "Plachutta, J."] [Black "4121.41"] [Result "1-0"] [SetUp "1"] [FEN "3R4/2q1B3/B2N4/P3pQ2/3kP3/5PK1/1P6/8 w - - 0 1"] [PlyCount "0"] [EventDate "1881.??.??"] 1-0 [Event "2#"] [Site "?"] [Date "2017.??.??"] [Round "?"] [White "Tominic, I."] [Black "4528.13"] [Result "1-0"] [SetUp "1"] [FEN "5Q2/2n1p3/2N5/3N1p2/r3k2K/4Bp2/n2R1PB1/q3R3 w - - 0 1"] [PlyCount "0"] [EventDate "2017.??.??"] 1-0 [Event "2#"] [Site "?"] [Date "1963.??.??"] [Round "?"] [White "Guilbot, F."] [Black "1858.30"] [Result "1-0"] [SetUp "1"] [FEN "2R2B2/2n1rNN1/6Q1/KP4nR/2bk3r/1P6/3P4/7B w - - 0 1"] [PlyCount "0"] [EventDate "1963.??.??"] 1-0 [Event "2#"] [Site "?"] [Date "1926.??.??"] [Round "?"] [White "Simay-Molnar, A."] [Black "1471.33"] [Result "1-0"] [SetUp "1"] [FEN "N7/bp2KPr1/1pk3PQ/1Rpb4/P7/8/8/7B w - - 0 1"] [PlyCount "0"] [EventDate "1926.??.??"] 1-0 [Event "2#"] [Site "?"] [Date "1895.??.??"] [Round "?"] [White "Schuler, R."] [Black "1251.13"] [Result "1-0"] [SetUp "1"] [FEN "5R2/4p3/4Qb2/8/R2pPN2/2B1k1p1/6B1/3K4 w - - 0 1"] [PlyCount "0"] [EventDate "1895.??.??"] 1-0 [Event "2#"] [Site "?"] [Date "1973.??.??"] [Round "?"] [White "Suchkov, V."] [Black "1110.10"] [Result "1-0"] [SetUp "1"] [FEN "8/8/8/4R3/8/3P1k2/7B/Q3K3 w - - 0 1"] [PlyCount "0"] [EventDate "1973.??.??"] 1-0 [Event "2#"] [Site "?"] [Date "2014.??.??"] [Round "?"] [White "Manolas, E."] [Black "4751.34"] [Result "1-0"] [SetUp "1"] [FEN "2BN3B/q2b1pK1/3p2p1/2prk3/3R1r2/5P2/3PP3/1Q6 w - - 0 1"] [PlyCount "0"] [EventDate "2014.??.??"] 1-0 [Event "3#"] [Site "?"] [Date "1964.??.??"] [Round "?"] [White "Grande, J."] [Black "0124.20"] [Result "1-0"] [SetUp "1"] [FEN "7R/8/8/8/6PN/3B3k/7P/K2n2B1 w - - 0 1"] [PlyCount "0"] [EventDate "1964.??.??"] 1-0 [Event "3#"] [Site "?"] [Date "1964.??.??"] [Round "?"] [White "Van Dijk, NGG."] [Black "1554.26"] [Result "1-0"] [SetUp "1"] [FEN "Kn4Nb/8/pQ2B2p/R5r1/P1p1k1p1/R2pPp2/8/4B3 w - - 0 1"] [PlyCount "0"] [EventDate "1964.??.??"] 1-0 [Event "3#"] [Site "?"] [Date "1961.??.??"] [Round "?"] [White "Savournin, J."] [Black "4754.64"] [Result "1-0"] [SetUp "1"] [FEN "8/1pp2R2/qrbPP1P1/pp2kP2/7r/1BPQ4/1K2P2N/2B4n w - - 0 1"] [PlyCount "0"] [EventDate "1961.??.??"] 1-0 [Event "5#"] [Site "?"] [Date "1968.??.??"] [Round "?"] [White "Breuer, J."] [Black "0042.34"] [Result "1-0"] [SetUp "1"] [FEN "8/8/3kN3/1B1N1K2/1pP5/1p3p2/PpP5/b7 w - - 0 1"] [PlyCount "0"] [EventDate "1968.??.??"] 1-0 [Event "9#"] [Site "?"] [Date "2008.??.??"] [Round "?"] [White "Rimkus, M."] [Black "0782.37"] [Result "1-0"] [SetUp "1"] [FEN "8/b1BpK2b/3p1pB1/1p1p1p2/1PpPk3/6R1/1N2N1P1/5r1r w - - 0 1"] [PlyCount "17"] [EventDate "2008.??.??"] 1. Nd1 $1 (1. Nc3+ $2 Kxd4 $1 2. Nxb5+ Ke5 3. Rg4 Rf4 $1) 1... Rxd1 2. Nc3+ Kxd4 (2... Kf4 $2 3. Bxd6#) 3. Nxb5+ Ke4 $1 (3... Ke5 $2 4. Rg4 $3) 4. Nxd6+ Kf4 (4... Ke5 5. Nxf5+ {likewise or Rg4!}) 5. Nxf5+ d6 (5... Ke4 $2 6. Nd6+) 6. Bxd6+ Ke4 7. Re3+ $1 Bxe3 8. Ng3+ Kd4 9. Ne2# {Complete circuit of the Knight. Presented at the 2017 Belgian Championship. Not solved by the winner (Van Beers).} 1-0 [Event "h#2 5 sol"] [Site "?"] [Date "1983.??.??"] [Round "?"] [White "Molnar, A."] [Black "0782.01"] [Result "1-0"] [SetUp "1"] [FEN "1B3R2/b3k3/KN6/1rpB1r2/bN6/8/8/8 b - - 0 1"] [PlyCount "0"] [EventDate "1983.??.??"] 1-0 [Event "h#3 2 sol"] [Site "?"] [Date "2018.??.??"] [Round "?"] [White "Ketris, I."] [Black "3684.15"] [Result "1-0"] [SetUp "1"] [FEN "8/1p1N1ppB/r2nb3/2Kp2P1/3B2k1/2b5/6rp/6q1 b - - 0 1"] [PlyCount "0"] [EventDate "2018.??.??"] {Presented at the Latvian Championship 2018.} -- 1-0 [Event "s#3"] [Site "?"] [Date "2015.??.??"] [Round "?"] [White "Azhusin, A."] [Black "4488.27"] [Result "0-1"] [SetUp "1"] [FEN "5Bn1/b1QB4/4R3/rpPk1p1N/qp1p2p1/p2Kp3/2N1P3/3b2n1 w - - 0 1"] [PlyCount "0"] [EventDate "2015.??.??"] 0-1