There were still some technical problems with the greffier for this second course but the meeting room was already there, allowing the Master to begin.
A few more listeners came to the meeting, which would not have been possible with Team Viewer.
Below is the Master's animated report with some nice finds that you can enjoy without moderation.
---
Master's words
---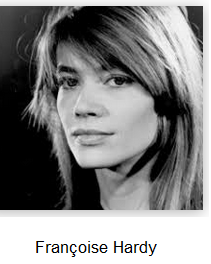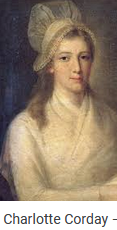 "I wear miniskirts, simply because I don't have mini legs; if I had mini legs, I would perhaps wear maxi skirts. In France, people sometimes have a mini-mind" (Françoise Hardy).
"You have to stay there shouting the truth until you are knocked out. You must never go away" (Marie-Charlotte de Corday d'Armont, known as Charlotte Corday).
"In allowing man, nature has made a miscalculation" (E. M. Cioran).
"Optimism and pessimism are for cowards unable to appreciate the mystery of life" (F. P. Yockey).
"There are two kinds of investigations in France, those so that we know something and those so that we don't know something" (B. Blier in "Quand la femme s'en mêle", 1957).
"A unique phenomenon in the history of the world, France is the only country that abhors, hates and curses its past, the most glorious of all peoples" (Maréchal H. Lyautey in 1912). What would he say a century later?
"Trom xua snoc" (Goulven Pennaod).
"There is a peak of "covid" because we multiply the tests; if tomorrow we multiply the IQ tests, we will observe a peak of morons" (read on the internet).
"If it is possible, it is done, if it is impossible, it will be done" (Napoleon I).
"Lasker plays such stupid chess. I cannot stand it!" (D. Janowski).
"A master who, proving unable to win by his own abilities, tries to score a point by exhausting a physically less trained opponent, perfectly deserves to lose" (A. Alekhine).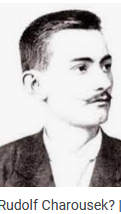 To win a pawn endgame, you sometimes have to play... pawn moves, it is a truism. But if there is only one, it is better to check the conditions to dare to do it. The black dilemma: out of the 3 moves available for the King, two allow the push (although in different ways) while the 3rd forbids it but... loses the opposition. Thus, 3 distinct plans adapted to the 3 moves of the Black King.
Students are struggling to invent effects like the one we see spontaneously emerging in our Bishops endgame from practice, whose hero was, in addition to being a French bi-champion, the first international master of our country. Does your King prefer the left? Mine will go to the right. He prefers the right, mine will go to the left. And I cannot repeat enough that tournament games are prodigious breeding grounds for reciprocal zugzwangs. Note that in a recent Ukrainian-Czech game, this idea is found again, in an infinitely simpler way. In Kf7, Bc4, Pf6 / Kf4, Bf3, Black avoids 91...Ke5? 92 Kg7!! and 91...Kg5? 92 Ke7!! but escapes by 91...Bh5+!! to eventually copy the White King.
Rest: choosing the right side for the King with tripled pawns against a Queen. Remind those with a good memory of the first example of this course: http://lecoursdumaitre.e-monsite.com/pages/cours/cat-2018/5-juin-2018.html
For the next course, a pawn endgame considered to be drawn for 45 years and even, by some, 75. And a skein with several authors of the 19th century, from which we extract a more accessible exercise.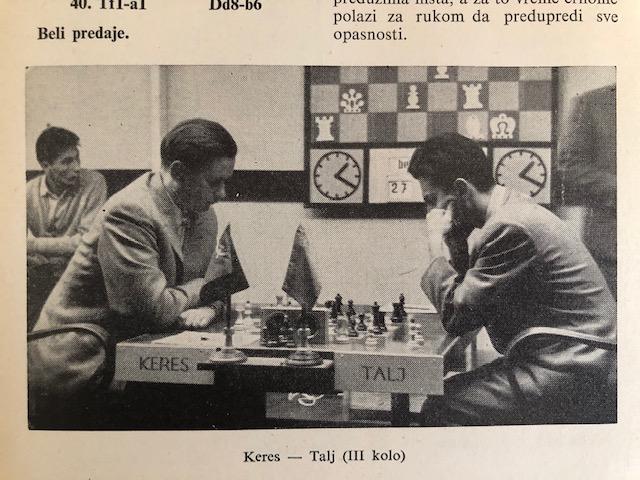 Estonian-Latvian battle of the titans from 1959, to which we alluded in the last course. Note the incredible precision of about 15 moves following the adjournment, at a time when competition was still civilised. Note also the nice traps on the 30th & 48th moves, typical of the one who was to become world champion the following year.
In fairytale, a "SAT", a funny kind by the great Finnish specialist, adorable companion of libations when he doesn't get lost in pickaninnâneries.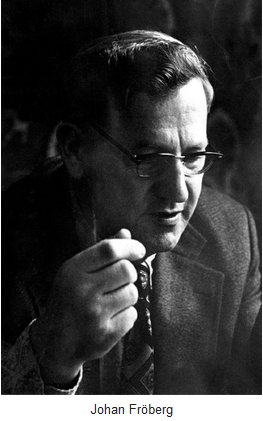 Training: an unchained Queen, a dish of rigatoni, virtual Grimshaw, a rook placement, another unchained Queen, but black, an amusement from an author who embarrassed Steinitz, a little "where to play the Queen", then "where to play the Knight", the next 3 quite simple, finally a Velimirović attack, not Dragoljub's, but Milan's!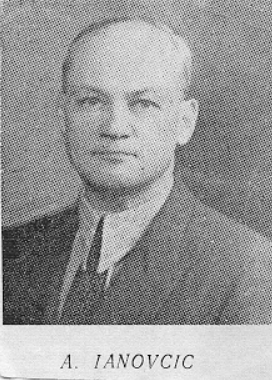 Among the 3#, only the 2nd one might take a little time. Two 4# are also pleasant and a circuit in 9 moves by the great specialist of helpmates recently deceased. In helpmate, twins with a clear strategy, then a "4 solutions" where we find the same white moves at another number. The one in 3 moves is strong, good luck. In the one in 5.5 (White to move), we guess the mate square, but how to get there? Finally, a selfmate in 4 ending, as the author's name indicates, with two model mates.
Have a good time. See you, if Deus vult, in a few weeks for the last lesson of the year.
Master's diagrams
[Event "?"] [Site "?"] [Date "1897.??.??"] [Round "?"] [White "Charousek R, Kosterka Z"] [Black "0000.32"] [Result "1-0"] [SetUp "1"] [FEN "8/4k1p1/8/4KPp1/6P1/7P/8/8 w - - 0 1"] [PlyCount "51"] [EventDate "1897.??.??"] [EventType "swiss"] [SourceDate "2010.01.01"] {EFI 1221, EFI bis 1439. What is the key square? It seems that the game was drawn, the win being demonstrated later by J. Kvicala.} 1. Ke4 $1 {To win back the opposition, the only way is to use the h3-h4 lever. The White King must then be either on f3, with the idea of ...gxh4 g5 followed by Kg4, or on g3 (for ...gxh4+ Kxh4). But there is a difficulty: the first idea only works if the Black King is far from d6, the second if he is far from f6.} (1. Kd4 $1 Kd8 (1... Kd6 2. Ke4 $8) 2. Ke3 $1 Ke7 (2... Ke8 3. Ke4 $1) 3. Kf3 $8 {: see below}) (1. Kd5 $6 Kd7 2. Ke4 $1 Ke8 $1 {idem}) (1. -- Kf7 (1... Kd7 2. f6 $1) 2. Kd5 $1 Ke7 3. Kc6 $1 {: see text at 9th move}) 1... Ke8 $1 {Opposition: odd number of squares between e4 & e8.} (1... Kf8 {(or on f6)} 2. Kd5 $8 Ke7 3. Kc6 $8 {idem}) (1... Kd6 {(or on d8)} 2. Kd4 $8) 2. Kf3 $3 {[#] It is imperative to go through this square.} (2. Ke3 $1 Ke7 $1 (2... Kd7 3. Kd3 $8 Ke7 {(...Kc7 Ke4!)} 4. Kc4 $8 {: text at 5th}) 3. Kf3 $3 {[#]} Kd6 (3... Kf6 4. Ke4 $8 {idem}) (3... Kf7 4. h4 $8 {: see 2nd black move}) (3... Kd7 4. Kg3 $8 {: see also 2nd black move}) 4. Ke4 $8 Ke7 5. Ke5 $8 Kf7 6. Kd5 $8 Ke7 7. Kc6 $8 {: text at 9th}) (2. Kd3 $1 Kd7 3. Ke3 $8 Ke7 4. Kf3 $8 {idem}) 2... Ke7 { The proximity of d6 condemns the h3-h4 plan (then g5, Kg4) and that of f6 the plan Kg3 and then h4. But the disadvantage is significant: the distant opposition after 3 Ke3!} (2... Kf7 3. h4 $3 {[#]} (3. Kg3 $2 Kf6 $8 {: see below}) 3... gxh4 (3... Kf6 4. h5 $8 Kf7 5. Ke4 Ke8 6. Ke5 Ke7 7. f6+ gxf6+ 8. Kf5 Kf7 9. h6 ) 4. g5 $8 h3 (4... Ke7 5. Kg4 $8 Kd6 6. Kxh4 $8 Ke5 7. Kg4 $8 Kd6 8. Kh5 $1 { (or g6! ...Ke7 Kf4!)} Ke7 9. Kg6 $1 Kf8 10. Kh7 $3 {but not f6? ...Kg8!!}) 5. Kg3 $1 Ke7 6. Kxh3 Kd6 7. Kg4 $1 (7. Kh4 $1 Ke5 8. Kg4 $8) 7... Ke5 {(it's not a ZZ)} 8. g6 $8 (8. f6 $2 Ke6 $8 9. Kh5 Kf7 $3) 8... Kf6 (8... Kd6 9. f6 $1) 9. Kf4 $8 Ke7 10. Ke5 $8 Kd7 11. f6 $8 $18) (2... Kd7 3. Kg3 $3 {[#]} (3. Ke4 $6 Ke8 $1 {coming back to the first move}) (3. h4 $2 gxh4 $8 4. g5 Kd6 $8 {: see below}) 3... Kd6 (3... Ke7 4. h4 $8 gxh4+ 5. Kxh4 $8 Kf6 6. Kh5 $8 g6+ 7. Kh6 $1) 4. h4 $8 gxh4+ 5. Kxh4 $8 Ke7 (5... Ke5 6. Kg5 $8) 6. g5 $1 (6. Kg5 $1 Kf7 7. Kf4 $8 Kf6 8. g5+ $8 Kf7 9. g6+ $1) 6... Kf7 (6... g6 7. f6+ $8 Kd7 8. Kg4) 7. Kh5 $1 (7. g6+ $1) 7... g6+ 8. Kh6 $8 $18) 3. Ke3 $3 {Remote opposition: odd number of squares between e3 & e7.} (3. h4 $2 {(should only be played with the bK on f7 or e8)} gxh4 $8 4. g5 Kd6 $3 {[#]} 5. Kg4 Ke5 $8 6. f6 gxf6 $1 (6... Ke6 $1) 7. g6 f5+ $1 (7... Ke6 $1 8. Kxh4 Ke7 $8 9. Kh5 Kf8 $8 10. Kh6 Kg8 $8 $11) 8. Kxh4 (8. Kg5 h3 $8) 8... Kf6 $8 9. Kh5 Kg7 $8 $11) (3. Kg3 $2 { (should only be played with the bK on d7)} Kf6 $3 {[#]} 4. h4 (4. Kf3 Ke5 $8 5. Ke3 { (simple opposition is not enough here)} Kd5 $8 6. Kd3 Ke5 $8 7. Kc4 $2 Kf4 $19 ) 4... gxh4+ $1 (4... g6 $1 5. fxg6 gxh4+ $8) 5. Kxh4 (5. Kf4 g5+ $1) 5... g6 $8 $11 {: with bKf7, Kg5!! should win}) 3... Kd7 4. Kd3 $8 (4. Ke4 $6 Ke8 $1 { stagnant}) 4... Ke7 (4... Kc7 5. Ke4 $8 Kd6 6. Kd4 $8) 5. Kc4 $8 {Overflow.} Kd8 (5... Kd6 6. Kd4 $8 {: this time the simple opposition is effective !}) 6. Kd4 $8 {Again, three squares between the Kings.} Ke8 7. Kc5 $8 {Overflow, one row up.} Kd7 8. Kd5 $8 Ke7 9. Kc6 $8 (9. Ke5 $6 {(waste of time) } Kf7 10. Kd6 $6 Kf6 11. Kc6 $1 Ke7 12. Kc7 $8) 9... Kf6 (9... Kf8 10. Kd6 $8) 10. Kd6 $8 Kf7 11. Kd7 $8 Kf8 (11... Kf6 12. Ke8 $8 g6 13. fxg6 $8 Kxg6 14. Ke7 $8) 12. Ke6 $8 Ke8 13. f6 $8 g6 14. f7+ $8 Kf8 15. Kd6 $3 {[#]The last precaution.} (15. Kf6 $2 {stalemate}) (15. Kd7 $2 Kxf7 $8 $11) 15... Kxf7 16. Kd7 $8 {Simple opposition is effective again.} Kf6 (16... Kf8 17. Ke6 $8) 17. Ke8 $8 Kg7 18. Ke7 $8 Kh7 19. Kf7 $8 Kh6 20. Kf6 $8 (20. Kg8 $2 {stalemate}) 20... Kh7 21. Kxg5 $8 Kg7 22. h4 $8 (22. Kf4 $6 Kf6 23. Ke4 $8 (23. h4 $2 g5+ $8) 23... Ke6 24. h4 $8 Kf6 25. Kd5 $8) 22... Kh7 (22... Kf7 23. Kh6 $1 Kf6 24. g5+ $1) 23. Kf6 $8 Kh6 24. g5+ $1 Kh5 25. Kf7 Kxh4 26. Kxg6 $8 1-0 [Event "?"] [Site "?"] [Date "1986.??.??"] [Round "?"] [White "Haïk A, Vaiser A"] [Black "0040.32"] [Result "1-0"] [SetUp "1"] [FEN "2b5/2k5/8/2PB2pp/8/5PP1/8/6K1 w - - 0 43"] [PlyCount "53"] [EventDate "1986.??.??"] [Source "ChessBase"] [SourceDate "1999.11.16"] {EFV 1582 ; 41/F26.} 43. Kf2 Bd7 44. f4 gxf4 $8 45. gxf4 h4 $8 46. Be4 h3 47. Kg3 Bc8 $1 48. Kh4 Bd7 49. c6 Bc8 $1 (49... Bxc6 $2 50. Bxc6 $8 Kxc6 51. Kxh3 $8 Kd6 52. Kg4 Ke6 53. Kg5 $8 $18) (49... Be6 $1) 50. Kg5 Kd6 $2 {The "active" move, curiously, is a losing one.} (50... Kd8 $1 51. f5 Ke8 $1 52. f6 Ba6 $1 (52... Be6 $2 53. c7 $8 h2 54. Bc6+ $8 Kf8 55. Bd5 $8 Bc8 56. Kf4 $8) (52... h2 $1) 53. c7 h2 $1 54. Bc6+ Kf8 55. Bd5 Ke8 $8 (55... Bc8 $2 56. Kf4 $3 {: see further}) 56. Kf4 Kd7 $8 57. Kg3 h1=Q $1 58. Bxh1 Ke6 $1 $11) (50... Be6 $1 { (or on a6)} 51. f5 Bc4 $1 52. f6 h2 $1 (52... Kd8 $1) 53. Kh6 (53. Kg6 Bd3 $1) 53... Kd8 $8 54. Kg7 Ke8 $8 $11) 51. f5 $8 (51. Kf6 $2 h2 $1 52. f5 Ba6 $1 ( 52... Kc7 $1 53. Ke5 Kd8 $1 54. f6 Ke8 $1) 53. Kg7 Bd3 $1 54. f6 Bxe4 $8 $11) 51... Ke7 {The other options lead to unbearable Queen endgames.} (51... h2 52. f6 $8 Be6 53. Kg6 $8 Ke5 54. Bg2 Bd5 55. Bxd5 $8 Kxd5 56. c7 $8 h1=Q 57. c8=Q $8 Qg1+ 58. Kf7 $18) (51... Ke5 52. f6 $8 Kxe4 53. f7 $8 h2 54. f8=Q $8 h1=Q 55. Qxc8 $8 Qc1+ 56. Kg6 $8 Qg1+ 57. Kf7 $8 Qf2+ 58. Ke8 $8 Qf6 59. Qd7 $8 Qh8+ 60. Ke7 $8 Qh4+ 61. Kd6 $8 Qg3+ 62. Kc5 $8 Qf2+ 63. Kb5 $1 Qb2+ 64. Ka5 Qa3+ 65. Kb6 $8 Qb4+ 66. Kc7 $1 Qa5+ 67. Kb8 $8 Qe5+ 68. Kc8 $1 Qf6 69. Kc7 $3 {[#]} (69. c7 $2 Qf8+ $1 70. Kb7 Qb4+ $8) (69. Kb7 Qb2+ 70. Kc7 $1 Kf4 71. Qd3) 69... Ke5 (69... Qe5+ 70. Qd6 $1) 70. Qg4 $1 Qf7+ 71. Kc8 $8 Qf8+ 72. Kb7 $8 Qf7+ 73. c7 $8 Qd5+ 74. Kc8 $3 {[#](second blocking of the pawn)} Kf6 75. Qb4 $1 Kf7 76. Kb8 $8 Qe5 77. Kb7 $8 Qd5+ 78. Ka7 $8 $18) 52. Kg6 $2 (52. f6+ $3 Kf8 (52... Ke8 53. Bd5 $3) 53. Bf3 $1 {Z} (53. Bh1 $1) (53. Bd5 $2 h2 $8 {ZZ}) 53... h2 (53... Kf7 54. Bd5+ $8 Ke8 55. Kg6 $1 Kf8 $1 56. Kh6 $3 {(or on h5)} h2 57. Kg5 $8 {idem}) 54. Bd5 $3 {ZZ} Ke8 (54... Be6 55. c7 $8 Bc8 56. Kf4 $8) 55. Kf4 $3 {: see the 62nd}) 52... h2 $1 (52... Kf8 $1) 53. Bh1 Kf8 $1 (53... Ba6 $1) 54. Kf6 Ba6 55. Bg2 Bc8 56. Bd5 Ba6 $1 (56... Ke8 $1) 57. Ke5 Bc8 58. Be4 Ke7 59. Bf3 Kf7 60. f6 Kf8 $2 {Here again, the "natural" King's movement loses out. Now, instead of 61 Fh1? White could place his opponent in zugzwang. How ?} (60... Ke8 $1 61. Bh5+ Kf8 $8 $11) (60... Bg4 $1 61. Bd5+ Kg6 $1 ( 61... Ke8 $1) 62. c7 Bc8 $8 {(not in h3 because of an ultimate Be6!)} 63. f7 Kg7 $8 64. Kd6 Kf8 $8 $11) 61. Bd5 $3 {[#]A remarkable ZZ, which was almost impossible to discover in the middle of the competition, even before the " savage cadences ". The White King could also be on g5} (61. Bh1 $2 {(played in the game)} Kf7 62. Bd5+ Kf8 $8 {[#]ZZ} 63. c7 Ke8 $1 {(or ...Ba6!)} 64. Kd6 (64. Kf4 Kd7 $1) 64... Kf8 65. Kc6 Ke8 66. Kd6 Kf8 67. Ke5 Ke8 68. Bc6+ Kf7 69. Be4 Kf8 70. Bd5 {(with the pawn on c7, it is no longer a ZZ)} Ke8 $1 (70... Ba6 $1) 71. Kd6 Kf8 72. f7 Ba6 $8 73. Kd7 Bb5+ $8 74. Kd8 {(0,5-0,5 Haïk-Vaiser)} Ba6 $8 {(there is another one here, but simpler)} 75. Bg2 ({Black to move : } 75. -- h1=Q 76. Bxh1 Kxf7 77. Kd7 $1 Kf6 78. Kd6 $1 $18 {for Bc6-d7, ...Bb7, Kc5-b6}) 75... Kxf7 $8 $11) 61... Ke8 ({It's draw, White to move :} 61... -- $11 62. Kf4 (62. c7 {is the game : see 61 Bh1?}) (62. Bg2 Kf7 $1 63. Bd5+ Kf8 $8 $11) (62. f7 Ke7 $1 63. c7 Bg4 $1 $11) 62... Ke8 $3 {[#](new ZZ)} 63. Ke3 (63. c7 Kd7 $1 {or ...Ba6!}) (63. Kg3 h1=Q $3 64. Bxh1 Kf7 $8 65. Kf4 Kxf6 $8 $11) 63... Be6 $3 {[#](in the text, it will be impossible, the pawn being already on c7)} (63... Bf5 $2 64. c7 $8 Bg4 {(...Kd7 c8Q+! then f7)} 65. Kf2 $8 {: see 62...Kf8}) (63... Kd8 $2 64. c7+ $8 Kd7 65. Kf2 $8) 64. c7 Kd7 $3 {(or firstly ...h1Q)} 65. Bxe6+ Kxc7 $8 66. Bd5 Kd6 $8 $11) (61... Ba6 62. Kd4 $1 { (or on f4)} Ke8 63. Ke3 $8 Kd8 (63... h1=Q 64. Bxh1 Kf7 65. Kd4 $1 Kxf6 66. Kc5 $1 Ke7 67. Kb6 $18) (63... Bc4 {(it is worse than in e6 !)} 64. c7 $8 Ba6 { (...Kd7 f7!)} 65. Kf2 $8 Kd7 66. Kg2 $1 $18) 64. Kf2 $8 Bc4 65. f7 $8 Ke7 66. c7 $8 Bxd5 (66... Ba6 67. Kg2 $8) 67. f8=Q+ $1 Kxf8 68. c8=Q+ $8 Ke7 69. Qc7+ $1) 62. Kf4 $3 {[#]ZZ. The White King will now have to prefer the opposite side to the one chosen by his rival: on ...Kd8, he will have to go to g3, on ...Kf8, he will have to go to e3.} (62. Kd4 $2 Be6 $1 (62... Kd8 $1) 63. c7 (63. Bg2 Bh3 $1) 63... Kd7 $8 (63... Bc8 $2 64. Ke3 $8) 64. Bxe6+ Kxc7 $8 65. Bd5 Kd6 $8 $11 {as already seen}) (62. c7 $2 Kd7 $1 (62... Ba6 $1) 63. f7 Ke7 $8 $11) 62... Be6 {Would draw with the wK in e3 or g3, but...} (62... Kd8 {(black King will be too far from f7)} 63. Kg3 $3 {[#]} (63. Ke3 $2 {(the bad side)} Be6 $8 64. Bg2 Kc7 $1 $11 {white King too far from h2.}) 63... Be6 64. Bf3 $1 (64. Bg2 $1 Ke8 65. Kxh2 $8 Kf7 66. c7 $1 Bc8 $1 {(...Kxf6 Bh3!!)} 67. Bh3 $8 Bb7 68. Kg3 $8 Kxf6 69. Kf4 $8 Ba6 70. Ke4 $8 Bb7+ 71. Kd4 $8) 64... Ke8 65. Bh5+ $8 (65. Kxh2 $2 Kf7 $8) 65... Kd8 66. Kxh2 $8 Kc7 67. Bf3 $18) (62... Kf8 {(black King will be too far from d7)} 63. c7 $1 (63. Ke3 $1 Be6 64. c7 $8 { likewise}) (63. Kg3 $2 {(the bad side)} h1=Q $3 64. Bxh1 Kf7 $8 65. Kf4 Kxf6 $8 66. Ke4 Ke6 $1 $11 {: white King too far from c6}) 63... Ba6 (63... Ke8 64. Ke3 $8 Kd7 65. Kf2 $8) (63... Bd7 64. Ke3 $8) 64. Ke3 $3 {[#]} Ke8 (64... h1=Q 65. Bxh1 Kf7 66. Kd4 $1) 65. Kf2 $8 h1=Q (65... Bc8 66. Kg2 $1) (65... Kd7 66. Kg2 $1) 66. Bxh1 $8 Kf7 67. Ke3 $8 Kxf6 68. Kd4 $8 Ke7 69. Kc5 $8 Bc8 70. Kb6 $1 Kd6 71. Bg2 $1 $18 {and the wK accesses b8}) (62... Ba6 63. Ke3 $8 (63. c7 $2 Kd7 $8 64. f7 Ke7 $8 $11) 63... Bc8 (63... Bc4 64. c7 $8 Ba6 65. Kf2 $8) 64. c7 $8 (64. Kf2 $2 Be6 $3 $11 {as already seen with wKe3}) 64... Kd7 65. Kf2 $8 {: text}) 63. c7 $8 {The refusal to choose a side for the bK will not work.} Bc8 (63... Kd7 64. Bxe6+ $1 (64. c8=Q+ $1 Kxc8 65. Bxe6+ Kc7 66. Bd5 $8) 64... Kxc7 65. Bd5 $8 Kd6 66. Bf3 Ke6 67. Kg5 $8 $18) (63... Bd7 64. Ke3 $8 Bf5 65. Kf2 $1 {idem}) (63... h1=Q 64. Bxh1 Kd7 65. Ke5 $8 Bf7 $1 66. Bd5 $8 Bg6 67. Kf4 $3 {[#]} Kxc7 68. Kg5 $8 Be8 69. Be4 $3 {(or on f3)} (69. Kh6 $2 Kd6 $8 70. Be4 Ke5 $8 $11) 69... Kd6 70. Bg6 $8 Bb5 71. Kh6 $8 Bc4 72. Kg7 $8 Ke5 73. Bf7 $8 Be2 74. Bb3 Bh5 75. Bc2 $8 Ke6 76. Bg6 $8 $18) 64. Ke3 $3 {[#]The bK is closer to d7 than in the already studied suite 62...Kf8, but after c6-c7, it is missing a hair.} (64. Kg3 $2 h1=Q $3 65. Bxh1 Kf7 $8 66. Kf4 Kxf6 $8 67. Ke4 Ke6 $1 { as already seen}) 64... Kd7 {Black to move, would draw by ...Kd6! or even ...Ba6! threatens ...h1Q then ...Bc4!.} (64... Bf5 65. Kf2 $1) (64... h1=Q 65. Bxh1 Kf7 66. Kd4 $1) (64... Be6 {allows mate in 2}) 65. Kf2 $3 {[#]} Kd6 (65... h1=Q 66. Bxh1 Ke6 67. Ke3 $8 Kxf6 68. Kd4 $8 Ke6 69. Kc5 $8 Kd7 70. Kb6 $8 Kd6 71. Bg2 $1 $18 {as already seen}) 66. Kg2 $3 {Or first f7!.} Bf5 (66... Kxd5 67. f7 $8) (66... Kxc7 67. f7 $8) 67. Kxh2 Kd7 68. c8=Q+ $1 (68. Kg3 $6 Bg6 69. Kf4 Kxc7 70. Kg5 $8) (68. f7 $6 Ke7 69. Kg3 $1) 68... Kxc8 69. f7 $1 1-0 [Event "?"] [Site "?"] [Date "2005.??.??"] [Round "?"] [White "Didaktikos"] [Black "3000.30"] [Result "1/2-1/2"] [SetUp "1"] [FEN "3K4/3P4/8/3P4/3P4/3q4/8/6k1 w - - 0 1"] [PlyCount "9"] [EventDate "2005.??.??"] [SourceDate "2010.01.01"] {Asymmetry. Which side to come out ?} 1. Kc7 $8 (1. Ke7 $2 Qe4+ $1 2. Kd6 Qf4+ $8 3. Ke7 (3. Kc6 Qb8 $3) 3... Qh4+ $3 {[#]} 4. Ke8 (4. Kd6 Qd8 $3) 4... Qe4+ $8 5. Kf8 Qxd5 $8 6. Ke7 Qe4+ $1 7. Kf7 Qxd4 $8 $19) (1. d6 $2 Qxd4 $8 $19) 1... Qc4+ ( 1... Qg3+ 2. Kc8 $1 (2. d6 $1) 2... Qc3+ 3. Kb7 $1 $11) 2. Kd6 $3 {[#]} (2. Kb8 $2 Qxd5 $8 3. Kc7 Qc4+ $1 4. Kb7 Qxd4 $8 $19) 2... Qb4+ 3. Kc7 $8 {There is one square missing on the left of a4.} Qa5+ 4. Kc8 $8 Qc3+ (4... Qa6+ 5. Kc7 $1) 5. Kb7 $1 {Or in b8. Could be dedicated to W. Pauly's memory.} 1/2-1/2 [Event "Candidates Tournament"] [Site "Bled/Zagreb/Belgrade"] [Date "1959.10.21"] [Round "24"] [White "Tal, M."] [Black "Keres, P."] [Result "0-1"] [ECO "D34"] [PlyCount "158"] [EventDate "1959.09.07"] [EventType "tourn"] [EventRounds "28"] [EventCountry "CRO"] [SourceDate "2010.01.01"] {At the time of this game, five rounds before the end, Tal is 2.5 (!) points ahead of Kérès.} 1. Nf3 d5 2. d4 (2. g3 Nf6 3. Bg2 e6 4. O-O Be7 5. c4 O-O 6. d3 c5 7. cxd5 exd5 8. d4 Nc6 9. Nc3 {(as on the 8th black move, but with one less time)} h6 10. dxc5 Bxc5 $11 {Grischuk,A (2761)-Bacrot,E (2708)/Paris 2017}) 2... c5 3. c4 e6 4. cxd5 exd5 5. g3 Nc6 6. Bg2 Nf6 7. O-O Be7 8. Nc3 O-O 9. Bg5 (9. dxc5 Bxc5 10. Na4 (10. Bg5 d4 11. Bxf6 Qxf6 12. Ne4 Qe7 13. Nxc5 Qxc5 14. Qb3 {Onischuk,A (2699)-Akobian,V (2626)/Montreal 2009}) 10... Be7 11. Be3 Re8 12. Rc1 {Wojtaszek,R (2701)-Delchev,A (2622)/Haguenau 2013}) 9... Be6 {This has almost fallen into disuse.} (9... cxd4 10. Nxd4 h6 ( 10... Re8 11. e3 Be6 12. Rc1 h6 13. Bxf6 Bxf6 14. Nxc6 bxc6 15. Na4 Qa5 16. Rxc6 Rad8 17. a3 {(Cc5)} d4 $11 {Gelfand,B (2733)-Ivanchuk,V (2779)/Monaco 2011}) 11. Be3 (11. Bf4 Re8 12. Rc1 {Fressinet,L (2666)-Todorovic,G (2471)/ Budva 2009}) 11... Re8 12. Rc1 Bf8 13. Nxc6 bxc6 14. Bd4 (14. Na4 Bd7 15. Bc5) 14... Bg4 15. Re1 {Bosiocic,M (2551)-Kuzubov,Y (2635)/Zuerich 2009}) (9... c4 10. Ne5 (10. e3 Be6 11. b3 cxb3 12. Qxb3 Na5 13. Qb2 Ne4 14. Nxe4 dxe4 15. Bxe7 Qxe7 16. Nd2 {Ding Liren (2778)-Mamedov,R (2704)/Shamkir 2018}) 10... Be6 11. b3 (11. Qd2 h6 12. Bxf6 Bxf6 13. f4 Ne7 {Zhu Chen (2447)-Edouard,R (2659)/Doha 2014}) 11... Qa5 (11... h6 12. Bxf6 Bxf6 13. Nxc6 bxc6 14. bxc4 dxc4 { Donchenko,A (2570)-Demuth,A (2515)/Montpellier 2015}) 12. Qd2 Bb4 13. Nxc6 bxc6 14. Bxf6 gxf6 15. Rfc1 Rad8 16. bxc4 dxc4 17. e3 f5 (17... c5 18. d5 Bxc3 19. Rxc3 Bxd5 20. Bxd5 Rxd5 21. Qc2 {Mamedyarov,S (2747)-Akobian,V (2617)/ Caleta 2012}) 18. Bxc6 f4 19. a3 fxe3 20. Qxe3 Bxc3 21. Rxc3 $16 {So,W (2656) -Akobian,V (2628)/Wijk aan Zee 2010}) 10. dxc5 (10. Rc1 c4 11. Ne5 Rc8 12. e3 Nd7 13. Nxc6 bxc6 14. Bxe7 Qxe7 15. b3 Nb6 16. bxc4 Nxc4 17. Na4 {Martinovic,S (2403)-Ljubicic,F (2471)/Split 2008}) 10... Bxc5 11. Na4 (11. Rc1 Be7 12. Nd4 h6 13. Be3 Ne5 (13... Qd7 14. Na4 Bh3 15. Nxc6 bxc6 16. Bc5 {Dautov,R (2610) -Espig,L (2429)/Bundesliga 2003-4}) 14. Nxe6 fxe6 15. Bh3 Qd7 16. Qa4 Nc6 $8 17. Nb5 Rfd8 18. Rfd1 {Gundavaa,B (2461)-Khamrakulov,D (2524)/Subic Bay 2009}) (11. Bxf6 Qxf6 12. Nxd5 Qxb2 13. Nc7 Rad8 14. Qc1 Qxc1 15. Raxc1 {Krush,I (2470)-Schneider,D (2487)/ICC INT 2008}) 11... Bb6 $1 {[#]The activity of Ra8 is considered more important than the alteration of the pawn structure.} (11... Be7 12. Be3 {PK, who prefers to choose a more risky variation, but off-the-beaten-track usual paths}) 12. Nxb6 axb6 13. Nd4 (13. Be3 Ra6 {PK} (13... Re8 {PK}) ( 13... Bf5 {PK}) (13... Ng4)) (13. Qd3 Nb4 14. Qb3 Nc6 15. Rfd1 d4 16. Qd3 Ra5) (13. Qb3 d4) 13... h6 14. Bf4 (14. Be3 Ng4 {PK} 15. Bf4 Qf6 (15... Nge5) 16. Nxe6 fxe6 17. e4) 14... Qd7 15. a3 $6 {"White overestimates his position, believing he can calmly build up pressure with Qd3, Rfd1 and Rac1. But it is not so dominant that he can completely ignore Black's counterplay. (PK).} (15. Nxe6 $1 fxe6 16. Qb3 $14 {PK} (16. e4 Rfd8 17. e5 Ne4) 16... Nd4 17. Qd3 Nc6) (15. Re1 {Ragozin}) 15... Bh3 $1 16. Qd3 Rfe8 17. Rfe1 Bxg2 18. Kxg2 Re4 $1 {[#]"Black pieces get active and White is gradually reduced to the defensive" (PK).} 19. Nf3 (19. Nb5 g5 $1 (19... d4) 20. f3 gxf4 (20... Re7 21. Be3) (20... Rxf4 21. gxf4 Nh5 22. e3 $1 gxf4 23. Nd4 $1 {(e4? ...Kh8!)} Ne5 24. Qf5 $1 $16) 21. fxe4 Ne5 22. Qd4 $8 (22. Qb3 $2 Neg4 $1 23. h3 Ne3+ 24. Kh2 Nfg4+ $3 25. Kg1 {(hxg4 ...Qxg4-+)} Nf2 $3 {[#](...Ne5? Kh2!)} 26. Kxf2 Qxh3 27. Rg1 {(gxf4 ...Ng4+)} Qh2+ $8 28. Kf3 dxe4+ $8 29. Kxe4 Qxe2 $1 {(...Re8+! Kd3 ...Nf1!!)} 30. gxf4+ {(Nd6 ...Nc4+ Kxf4 ...Ne5!! for ... .Ng6+ Kf5 ...Ra5+!!, a nice justification of 11...Bb6!)} Ng2+ $8 31. Kf5 Re8 $19 ) (22. Qc3 $2 Neg4 $1 23. gxf4 Nxe4 24. Qf3 Kh8 $19) 22... Neg4 23. gxf4 $1 ( 23. h3 $2 Ne3+ 24. Kh2 Nfg4+ $1 25. Kg1 $8 Ne5 $3 {[#](...Nf2 is no longer going to work because the wQ will be able to capture in e4)} 26. Kh2 $8 Re8 $8 27. gxf4 N5g4+ $3 {(return)} 28. hxg4 Rxe4 29. Qd3 Nxg4+ $8 30. Kg1 Ne3 $3 {(new return)} 31. Kf2 Qh3 $19) 23... Qxb5 24. h3 $8 {(seems to regain material advantage but...)} Qc4 $3 {[#]} 25. Qxc4 (25. Qd3 $2 dxe4 $3) (25. e3 $4 Qc2+ $8) 25... Ne3+ $8 26. Kf3 Nxc4 27. exd5 Re8 28. Rad1 (28. e4 $2 Nd2+) 28... Ne4 $11) (19. Be3 $6 Ng4 $1) (19. e3 $2 g5 $1) (19. Nxc6 bxc6) 19... Rae8 20. Bd2 d4 $3 {[#]"Threatens, among other things ... Qe6" (PK).} (20... Qe6 21. Bc3 $1 Rxe2 22. Bxf6 gxf6 23. Rxe2 Qxe2 24. Qc3 Qe6 25. Re1) 21. e3 $6 (21. Qb5 {PK} R4e6 (21... Ng4) 22. Rad1 (22. Qxb6 $6 d3 $1 23. exd3 Ne5 $17) 22... Rd6 (22... Ne4 23. Bb4) 23. Bf4 $6 (23. Qxb6 $6 d3 $1) (23. Bc1 $1 $11) 23... Rd5 24. Qxb6 Rh5 $1 {for ...Nd5!}) 21... Qd5 $1 $17 { Increasing initiative.} 22. exd4 (22. Kg1 Ng4 $1 23. exd4 Rxe1+ 24. Rxe1 Nge5 $1 {[#]} 25. Nxe5 Nxe5 26. Rxe5 $8 Rxe5 $17) 22... Rxd4 $1 (22... Ne5 23. Qc3 $8 {PK} Nxf3 24. Qxf3 g5 25. h3 $11) (22... g5 23. h3 h5 $1 24. Bxg5 Ne5 $1 25. dxe5 $8 Qxd3 26. Red1 $1 Qb3 27. Bxf6 $8 Qxb2 (27... Re2 28. Nd4 $1 Qd5+ 29. Nf3 $11) 28. Rab1 Qxa3 29. Rb5 Qa4 30. Rbd5 $1 $11) 23. Rxe8+ $8 Nxe8 24. Qe2 $8 Nd6 $1 25. Be3 (25. Re1) 25... Rd3 $1 {[#]"Black pieces now control the whole board" (PK).} 26. Kg1 $8 (26. Bxb6 $2 Nc4 $1 {PK} 27. Be3 N6e5 $19) 26... Nc4 $1 {The knight has gone through e8-d6-c4 instead of g4, but the objective is still e5, with a supplement.} 27. Ne1 (27. Rc1 N6e5 $1 ( 27... b5) 28. Nxe5 Nxe5 $17) 27... Rb3 28. Rc1 $1 (28. Rd1 Qe6 $1 (28... Qe4 { PK})) (28. Bc1 $2 Nd4 $1 {PK} 29. Qf1 g5 $19) 28... Nxe3 $1 (28... Nxb2 $2 29. Rb1 $11 {PK}) (28... N6e5 $1) 29. fxe3 Qe5 (29... Qe4 30. Rc3 (30. Ng2 $2 Nd4 $1 31. Qd1 Rxb2 $1) 30... Rxc3 31. bxc3 Ne5 $17) (29... Qg5) 30. Ng2 {Nice trap.} (30. Nd3 Qe4 $1 {PK} 31. Nf2 (31. Rc3 Nd4 $1) 31... Rxe3 $17) (30. Nf3 Qxe3+ 31. Qxe3 Rxe3 32. Kf2 Rb3 $17) 30... Rxb2 $1 (30... Nd4 $2 31. Qd1 $3 {[#]} ( 31. Qc4 $2 Nf3+ $8 32. Kf2 Rxb2+ $1 {(or ...Nd2!)} 33. Kxf3 Qh5+ $3 34. Ke4 Rxg2 35. Qc8+ Kh7 36. Rf1 Rxh2 $17) 31... Rxe3 $8 32. Nxe3 Qxe3+ 33. Kg2 $16) 31. Qd3 {Black has only half a pawn more but his activity has not diminished.} Qe6 {"Allowing white counterplay" (PK).} (31... g5 $1 {PK}) (31... Ra2 $1) (31... Qf6 32. Rf1 Ne5 $1 33. Rxf6 (33. Qe4 Qc6 $1) 33... Nxd3) (31... b5) 32. Nf4 $1 Rb3 (32... Qa2 $1 33. Qe4 (33. Qd7 Rxh2 34. Rf1 {idem}) 33... Rxh2 (33... Qxa3) 34. Rf1 {PK} Rd2 $1 {(control d5)} 35. Qe8+ Kh7 36. Qe4+ g6 37. Nh5 Rd8 $1 (37... Ne7 $1) (37... Ne5 38. Nf6+ $8 Kg7 39. Nh5+ Kf8 40. Nf4 g5 41. Qxe5 gxf4 42. Qb8+) 38. Nf6+ (38. a4 Qb3 $19) 38... Kg7 $8 (38... Kh8 $2 39. Qf4 $1 Kg7 40. Ng4 $1) 39. Ne8+ Kh8 $1 40. Nf6 Qxa3 41. Qf4 g5 $1 (41... Qf8 $1) 42. Qf5 Qxe3+ $8 (42... Qd3 $2 43. e4 $3 $11) 43. Kg2 Qd3 $8 $19) 33. Rc3 (33. Nxe6 Rxd3 34. Nd4 Ne5 $1 {PK} (34... Rxa3 35. Nxc6 bxc6 36. Rxc6 Rb3 { PK} 37. Kf2) 35. Rc7 Rxe3 (35... Rxa3) 36. Rxb7 Nc4 $17) 33... Rxc3 34. Qxc3 Qe4 $1 (34... Qe7 $1 35. Qb3 (35. Kf2 b5) 35... Qc5) (34... Qf5 $1) 35. Qb3 ( 35. Qd3 Qxd3 36. Nxd3 b5) 35... b5 $1 (35... Ne5 $1 36. Qxb6 Kh7 $1 37. h3 Qf3 $1) 36. Qxb5 (36. Qd3 Qxd3 37. Nxd3 Na5) 36... Qxe3+ {The half-pawn has become a whole pawn.} (36... Ne5) 37. Kf1 Qf3+ 38. Kg1 Qe3+ 39. Kf1 g5 $1 (39... Nd4 $1 40. Qxb7 (40. Qd3 Qxd3+ {(or ...Qc1-b2+! then ...b5 ; or ...Qe5!)} 41. Nxd3 b5 $19 {PK}) 40... g5 $1 41. Qc8+ Kg7 $3 (41... Kh7 $6 42. Qc4 $1 Kg7 43. Nd5) 42. Qg4 f5 $1 43. Nh5+ Kg6 $1 44. Nf4+ {(Qd1 ...Nf3!)} Qxf4+ $3 {[#]}) 40. Ne2 $8 (40. Qxb7 $2 Qf3+ $1) 40... Ne5 $1 41. Qxb7 Nd3 $3 {[#]Sealed move. The extra pawn has been returned, but for a brilliant play.} 42. Qc8+ $8 (42. Qg2 $2 Qb6 $1 ( 42... g4 $1 {PK}) (42... Qd2 43. Kg1 $8) 43. Nc3 (43. Qf3 Qb1+ $8) 43... Qf6+ $8) 42... Kg7 $8 43. Qf5 (43. Qc3+ f6 $8 44. Qd4 Qf3+ $8) 43... Qd2 $3 {[#]The only winning move.} 44. Nd4 $1 (44. Qe4 $2 Qe1+ $8 45. Kg2 Qf2+ $8 46. Kh3 Qf1+ $8 47. Kg4 Nf2+ $1) (44. Qf3 $2 Qd1+ $8 45. Kg2 Ne1+ $8) (44. Ng1 $2 Qd1+ $1 45. Kg2 Qc2+ $8 46. Kf3 (46. Kf1 Qb1+ $8 47. Kg2 Nf4+ $1 {PK}) 46... Qf2+ $1 ( 46... Ne1+ $1 47. Kg4 Qd1+ $1 48. Nf3 Nxf3 $1) 47. Ke4 (47. Kg4 h5+ $1 48. Kxg5 f6+ $8 {PK}) 47... Nc5+ $1 48. Ke5 f6+ $1) 44... Qe1+ $8 (44... Qd1+ $2 45. Kg2 Ne1+ 46. Kf2 $8 Qxd4+ 47. Kxe1 {PK} Qg1+ 48. Ke2 Qxh2+ 49. Kf3 $132 (49. Qf2)) (44... Qe3 $6 45. Ne2 $1 Qd2 $8 {: waste of time}) 45. Kg2 Qe3 $3 {[#]} 46. Qd5 $1 { This position was the subject of a "Kotov test" in his famous book.} (46. Nb3 $2 Qe2+ $1 47. Kh3 Nf4+ $1 {PK} (47... Ne1 $1)) (46. Nf3 $2 Qe2+ $1 47. Kh3 Nf2+ $8 48. Kg2 Nd1+ $1 49. Kh3 Qf1+ $8 {PK} 50. Kg4 Ne3+ $8) (46. Nc6 $2 Qd2+ $3 47. Kh3 (47. Kf1 Qd1+ 48. Kg2 Qc2+) (47. Kg1 Qc1+ 48. Qf1 Qc5+ $1 {PK}) 47... Nf2+ $1 48. Kg2 Ng4+ $1 49. Kh3 h5 $3 $19 {PK}) (46. Nb5 $2 Qe2+ $1 ( 46... Ne1+ $1 47. Kf1 Nf3 $8) 47. Kg1 (47. Kh1 Ne1 $1 {PK}) (47. Kh3 Nf4+ $1) 47... Ne5 $3 $19 {PK}) (46. Qd7 $2 Qf2+ $8 {PK} 47. Kh3 Qf1+ $1 48. Kg4 Ne5+ $8 ) (46. Nc2 $2 Qe2+ $1 47. Kg1 Qxc2 $19 {PK}) (46. h4 $2 Qxd4 $8 47. hxg5 h5 $1 $19) 46... Qf2+ $8 (46... Qd2+ $2 47. Kf3 $8 {PK} Qf2+ 48. Ke4 $8 Qg2+ $8 49. Nf3 $8 $11) 47. Kh3 $8 Qf1+ $8 48. Kg4 {The Knight does not have access to the coveted e5 square, except by a... very bad way, but fortunately there is something else.} Nf2+ $3 {[#]} (48... h5+ $2 49. Kxg5 $8 {(the other capture gives a mate in 2)} Qf6+ $2 (49... f6+ $8 50. Kh4 $8 Ne5 $8 51. Qe6 $8 $11) 50. Kxh5 Ne5 {(here he is on e5, we threaten mate but...)} 51. Qd6 $3 $18 {: a Tal's style diabolical trap !}) (48... Qd1+ $2 49. Kf5 $8 $11) 49. Kf5 Qd3+ $3 {[#]} (49... Qb1+ $2 50. Ke5 $8 Nd3+ (50... Ng4+ 51. Kd6 Qb8+ 52. Kc5 $1 {PK}) 51. Kd6 $1 ( 51. Kf5 $1) 51... Qb8+ 52. Ke7 $1 (52. Kc6 {PK} Qa8+ 53. Kd6 Qxa3+ 54. Kd7 Qa7+ 55. Kc8 Qc5+) 52... Qc7+ 53. Ke8 $8 Ne5 54. Nf5+ Kf6 55. Qd6+ Qxd6 56. Nxd6 $11 ) (49... Qa6 $2 50. Nc6 $3 {PK} Qc8+ 51. Ke5 $8 Ng4+ 52. Kd4 $11) (49... Nd1+ $2 50. Qf3 $8 {PK} Qg1 51. Ke5 $11) 50. Ke5 Ng4+ $1 51. Kd6 Qxa3+ 52. Kc7 Qe7+ $1 (52... Nxh2 $2 53. Qe5+ $8 f6 54. Qe4 $1 $11) 53. Kc8 (53. Kb8 Qe8+ $1 ( 53... Ne3 54. Nf5+ Nxf5 55. Qxf5) 54. Kb7 Nxh2 $19) (53. Kb6 Qf6+ $1 (53... Ne3 $1 54. Qb3 Qd8+ $1) 54. Kc5 Nxh2 55. Qe4 Qd8 $3 56. Qe5+ Kh7 57. Qe4+ Kg8 58. Nf5 h5 $19) 53... Ne3 $1 {[#]"What I was aiming at in my adjournment analysis" (PK).} (53... Qe8+ $1 54. Kb7 Nxh2 {("was also possible, but I did not want to take my Knight away from the centre of the action" PK)} 55. Nf5+ Kg6 56. Qd3 Qe5 $1 57. Ne7+ Kh5 $8 58. Nf5 Ng4 $1 $19) 54. Qb5 (54. Nf5+ Nxf5 55. Qxf5 Qe6+ {PK}) (54. Qc6 Qe5 $1) 54... Qe4 $1 (54... Qd6 $1) 55. Qb2 (55. Qc5 Nf1 $1 (55... f5 $1 56. Kd8 Nd5) (55... Qd5 $1 56. Qc3 Qc4+) 56. Kd8 (56. Qc3 Kg6) 56... Nxh2 57. Nf5+ Kg6 58. Ne7+ (58. Nd6 Qd3 $1) 58... Kh7 $1 59. Ke8 Ng4 $3 60. Kxf7 Ne5+ $8 61. Ke8 Ng6 $19) 55... Kg6 56. Qb6+ f6 $1 (56... Kh5 $1 57. Qf6 (57. h3 Qe8+ 58. Kb7 Qd7+) 57... Kg4 $1 {PK} 58. Kd7 h5 $1 $19) 57. Ne6 Nc4 $1 58. Qa6 Ne5 $1 {[#]moral is saved: the Knight is back on THE square !} 59. Nc7 $1 Qc2 (59... Qg4+ $1 60. Kb7 Qb4+ 61. Kc8 h5 $1 62. Qa2 (62. Nd5 Qc5+ 63. Nc7 Qf8+ 64. Kb7 Qb4+ 65. Kc8 h4 $1) 62... Qg4+ $1 63. Kb7 (63. Kb8 Qc4 $1 64. Qb1+ f5 $1 65. Qb6+ Qc6 $1) 63... Qe4+ $1 64. Kc8 Qc6 $1 $19) (59... Qc6 60. Qxc6 $8 (60. Qa2 $2 Nc4 $1 61. Qc2+ f5 62. Qe2 Nb6+ 63. Kb8 Nd7+ $1 64. Kc8 Nf6 $1 65. Qa2 f4 $1 $19) 60... Nxc6 61. Kd7 Nd4 62. Nd5 Kf7 $1 (62... Kf5 $2 63. Ke7 $1) 63. Ne3 h5 64. Kd6 Nf3 65. Nf1 $1 g4 66. Kd5 f5 67. Kc4 Kf6 68. Kd3 h4 69. gxh4 Nxh4 70. Ke2 $11) 60. Qd6 (60. Qe6 Qf5 $1 $19 {PK}) (60. h4 Qf5+ $1 61. Kb8 ( 61. Kb7 Qf3+ {PK}) 61... Nd7+ $1 62. Ka7 Qf2+ $1 {PK}) (60. Qb5 $1 Qc4 $1 ( 60... Qxh2 61. Qe8+ $1 Kf5 $8 62. Qe6+ Ke4 $8 63. Ne8 $1 Qxg3 64. Nd6+ $1 Kf3 65. Qxf6+ Qf4 66. Qxh6) 61. Qe8+ Qf7 62. Qd8 h5 $1 63. Qd6 (63. Nd5 $2 Nc6 $1) 63... Qc4 $1) 60... Qxh2 61. Nd5 Qf2 $1 (61... Qxg3 $1 {PK} 62. Qxf6+ Kh5 $8 63. Qe6 Ng4 $19) 62. Kb7 (62. Qe6 Qxg3 $1 (62... Qc5+ $1 63. Kb7 Qf8 $1 {PK}) 63. Qxf6+ Kh5 $8 $19) 62... Qxg3 $1 (62... Nf7 $1 63. Qf8 Qb2+ 64. Kc8 Qc2+ 65. Nc7 Qc4) 63. Qxf6+ Kh5 $8 64. Qe6 $1 {threatening Nf6-e4.} Ng4 $3 {[#]} 65. Ne7 (65. Qf7+ Kh4 66. Ne7 Qg2+ $1 {PK} (66... Kh3 $1) 67. Kc7 Qg3+ $1 68. Kb7 Kh3 $1 $19) 65... Qf3+ $1 66. Kc8 (66. Kc7 Qf6 $1 {PK}) 66... Kh4 $1 67. Nf5+ Kh3 $8 (67... Kh5 $4 68. Qf7# {just for "fun"}) 68. Kd8 (68. Nxh6 Qf8+ $8 {PK}) 68... h5 $1 (68... Qf4 $1) 69. Qg6 Ne5 $1 {[#]Again !} 70. Qe6 Ng4 71. Qg6 Ne5 { And again.} 72. Qe6 Qd3+ $1 (72... Qc3 $1 {(or on f4)}) 73. Nd4+ (73. Kc7 Qc4+ $1) (73. Nd6+ Ng4 $8 {PK}) (73. Ke8 Qd7+ $3 {PK} 74. Qxd7 Nxd7 75. Kxd7 g4 $19) 73... Ng4 $8 74. Qd5 Nf2 $1 {"The simplest" (PK).} 75. Kc8 h4 76. Qe5 Qe4 77. Qf6 Qf4 78. Nf5 Ne4 79. Qe6 Qg4 {"A terrible tussle" (PK).} 0-1 [Event "2#"] [Site "?"] [Date "1957.??.??"] [Round "?"] [White "Ianovcic, AF."] [Black "4585.15"] [Result "1-0"] [SetUp "1"] [FEN "3N3K/pp6/4Rp1B/r1Rb4/3kn3/P6Q/p3Bb1p/2N4q w - - 0 1"] [PlyCount "0"] [EventDate "1957.??.??"] [SourceDate "2010.01.01"] 1-0 [Event "2#"] [Site "?"] [Date "1932.??.??"] [Round "?"] [White "Stocchi, O."] [Black "4582.10"] [Result "1-0"] [SetUp "1"] [FEN "4b2b/RK1P1krq/7B/3N1B2/5Q2/5N2/8/6R1 w - - 0 1"] [PlyCount "0"] [EventDate "1932.??.??"] [SourceDate "2010.01.01"] 1-0 [Event "2#"] [Site "?"] [Date "2016.??.??"] [Round "?"] [White "Abdullaev, S."] [Black "1558.54"] [Result "1-0"] [SetUp "1"] [FEN "4br2/2Qp3N/2NP2n1/2pB2Rp/KP3k2/R6P/p1P2P2/B5n1 w - - 0 1"] [PlyCount "0"] [EventDate "2016.01.22"] [SourceDate "2010.01.01"] 1-0 [Event "2#"] [Site "?"] [Date "2014.??.??"] [Round "?"] [White "Rapiron, L."] [Black "1487.24"] [Result "1-0"] [SetUp "1"] [FEN "2Q5/1b2bp2/p7/2p1p3/1rN1k1Pn/1B4P1/3RKB2/4n3 w - - 0 1"] [PlyCount "0"] [EventDate "2014.??.??"] [SourceDate "2010.01.01"] 1-0 [Event "2#"] [Site "?"] [Date "2015.??.??"] [Round "?"] [White "Popescu, P."] [Black "4512.35"] [Result "1-0"] [SetUp "1"] [FEN "8/6N1/3Bprp1/2p1R3/2Pq1kp1/2R3p1/KQ1P2P1/4N3 w - - 0 1"] [PlyCount "0"] [EventDate "2015.??.??"] [SourceDate "2010.01.01"] 1-0 [Event "2#"] [Site "?"] [Date "1894.??.??"] [Round "?"] [White "Pulitzer, W."] [Black "1475.31"] [Result "1-0"] [SetUp "1"] [FEN "2bR1N2/8/2pn1P1r/2N1k3/4P2B/8/5QPb/1K6 w - - 0 1"] [PlyCount "0"] [EventDate "1894.??.??"] [SourceDate "2010.01.01"] 1-0 [Event "2#"] [Site "?"] [Date "1957.??.??"] [Round "?"] [White "Cubat, A."] [Black "1445.03"] [Result "1-0"] [SetUp "1"] [FEN "6b1/2p1K1p1/4n3/4k3/Q3p1rN/7N/B3R3/8 w - - 0 1"] [PlyCount "0"] [EventDate "1957.??.??"] [SourceDate "2010.01.01"] 1-0 [Event "2#"] [Site "?"] [Date "1960.??.??"] [Round "?"] [White "Hermanson, H."] [Black "1754.41"] [Result "1-0"] [SetUp "1"] [FEN "5n2/8/2KR4/2p2r2/2P3P1/2BNkBQ1/2P3P1/2b2r2 w - - 0 1"] [PlyCount "0"] [EventDate "1960.??.??"] [SourceDate "2010.01.01"] 1-0 [Event "2#"] [Site "?"] [Date "1959.??.??"] [Round "?"] [White "Kanonik, D."] [Black "4452.32"] [Result "1-0"] [SetUp "1"] [FEN "q6b/N2RB3/6P1/2p1k3/2r1P1B1/1p2P3/1Kbn4/6NQ w - - 0 1"] [PlyCount "0"] [EventDate "1959.??.??"] [SourceDate "2010.01.01"] 1-0 [Event "2#"] [Site "?"] [Date "1932.??.??"] [Round "?"] [White "Harpur, MD."] [Black "0525.33"] [Result "1-0"] [SetUp "1"] [FEN "5r2/3pp3/1P1P1nR1/R2pkN2/3N4/6P1/8/B4K1B w - - 0 1"] [PlyCount "0"] [EventDate "1932.??.??"] [SourceDate "2010.01.01"] 1-0 [Event "2#"] [Site "?"] [Date "1952.??.??"] [Round "?"] [White "Avramescu, V & Zaharia B"] [Black "1185.11"] [Result "1-0"] [SetUp "1"] [FEN "5N2/5Rn1/3Nb1P1/4k1K1/Q2b4/4p3/8/2B4B w - - 0 1"] [PlyCount "0"] [EventDate "1952.??.??"] [SourceDate "2010.01.01"] 1-0 [Event "2#"] [Site "?"] [Date "2009.??.??"] [Round "?"] [White "Velimirovic, M."] [Black "1845.36"] [Result "1-0"] [SetUp "1"] [FEN "r7/b5p1/1pN1pkPp/1p3NR1/1r2B1RP/Bp1Q2P1/7n/3K4 w - - 0 1"] [PlyCount "0"] [EventDate "2009.??.??"] [SourceDate "2010.01.01"] 1-0 [Event "3#"] [Site "?"] [Date "1963.??.??"] [Round "?"] [White "Froeberg, H."] [Black "0501.03"] [Result "1-0"] [SetUp "1"] [FEN "R7/3Kp3/8/8/8/NR1p4/p7/k2r4 w - - 0 1"] [PlyCount "0"] [EventDate "1963.??.??"] [SourceDate "2010.01.01"] 1-0 [Event "3#"] [Site "?"] [Date "2017.??.??"] [Round "?"] [White "Ataiants, G."] [Black "0788.45"] [Result "1-0"] [SetUp "1"] [FEN "1Bb1B1K1/3ppR2/n1P1k1Pb/1N1p3N/3P1Pp1/4n1p1/8/2r2r2 w - - 0 1"] [PlyCount "0"] [EventDate "2017.??.??"] [SourceDate "2010.01.01"] 1-0 [Event "3#"] [Site "?"] [Date "1928.??.??"] [Round "?"] [White "Brunner, E."] [Black "1035.31"] [Result "1-0"] [SetUp "1"] [FEN "8/8/bN5Q/2p1k3/1P4P1/2n1NP2/8/K7 w - - 0 1"] [PlyCount "0"] [EventDate "1928.??.??"] [EventType "game"] [SourceDate "2010.01.01"] 1-0 [Event "4#"] [Site "?"] [Date "1965.??.??"] [Round "?"] [White "Paboucek, F."] [Black "0102.02"] [Result "1-0"] [SetUp "1"] [FEN "2N5/6p1/8/1p6/1N4K1/k7/8/1R6 w - - 0 1"] [PlyCount "0"] [EventDate "1965.??.??"] [SourceDate "2010.01.01"] 1-0 [Event "4#"] [Site "?"] [Date "2017.??.??"] [Round "?"] [White "Fornasari, C."] [Black "1603.03"] [Result "1-0"] [SetUp "1"] [FEN "8/8/5K2/8/4Q3/6pp/5p1r/5krn w - - 0 1"] [PlyCount "0"] [EventDate "2017.??.??"] [SourceDate "2010.01.01"] 1-0 [Event "9#"] [Site "?"] [Date "2008.??.??"] [Round "?"] [White "Rimkus, M."] [Black "0782.37"] [Result "1-0"] [SetUp "1"] [FEN "8/b1BpK2b/3p1pB1/1p1p1p2/1PpPk3/6R1/1N2N1P1/5r1r w - - 0 1"] [PlyCount "0"] [EventDate "2008.??.??"] [SourceDate "2010.01.01"] 1-0 [Event "h#2 (b) bQb6"] [Site "?"] [Date "1967.??.??"] [Round "?"] [White "Trillon, JM."] [Black "3441.01"] [Result "1-0"] [SetUp "1"] [FEN "5k2/4p2K/q4b2/5N2/8/5B2/5r2/5R2 b - - 0 1"] [PlyCount "0"] [EventDate "1967.??.??"] [SourceDate "2010.01.01"] 1-0 [Event "h#2 4 sol"] [Site "?"] [Date "2018.??.??"] [Round "?"] [White "Onkoud, A."] [Black "3757.72"] [Result "1-0"] [SetUp "1"] [FEN "1B1R4/4q1p1/2P1P3/1BpPPP1N/3bk3/rr6/n4PP1/n5K1 b - - 0 1"] [PlyCount "0"] [EventDate "2018.??.??"] [SourceDate "2010.01.01"] 1-0 [Event "h#3 4 sol"] [Site "?"] [Date "2017.??.??"] [Round "?"] [White "Bidlen, A."] [Black "3140.12"] [Result "1-0"] [SetUp "1"] [FEN "8/8/3k4/4b3/5p2/1K3p2/BR1q2P1/8 b - - 0 1"] [PlyCount "0"] [EventDate "2017.??.??"] [SourceDate "2010.01.01"] 1-0 [Event "h#5,5"] [Site "?"] [Date "2018.??.??"] [Round "?"] [White "Stojoski, P."] [Black "0676.04"] [Result "1-0"] [SetUp "1"] [FEN "8/6r1/3p4/2p5/pnrb2B1/1k3p1b/8/5n1K w - - 0 1"] [PlyCount "0"] [EventDate "2018.??.??"] [SourceDate "2010.01.01"] 1-0 [Event "s#4"] [Site "?"] [Date "1932.??.??"] [Round "?"] [White "Prokop, F."] [Black "1525.02"] [Result "0-1"] [SetUp "1"] [FEN "8/5p2/1R1R3N/2k5/1rn2p1N/B1Q2K2/4B3/8 w - - 0 1"] [PlyCount "0"] [EventDate "1932.??.??"] [SourceDate "2010.01.01"] 0-1