Some technical problems for the Master, struggling to find the classroom (for someone who has left the teaching staff, this is normal!)
A good presence for this last course of 2020 where the Master took care not to put off the newcomers too much by presenting an accessible fairy tale, the details of which are given below.
---
Master's words
---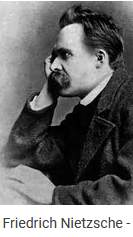 "The man to come will have a sickly fear of danger. He will adopt and glorify the posture of the victim. He will be a permanently angry man who will disguise its weakness and fear of suffering as moral greatness" (F. Nietzsche).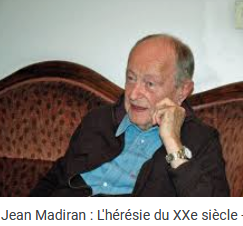 "It is not the revolution that has made France world famous, it is the prestige of France that has spread "revolutionary ideas" throughout the world. France has gained nothing. [...] Two hundred years ago, France was the leading nation in the world. It was so by the number of its inhabitants, by military power, by economic wealth, by letters and arts, by intellectual and moral prestige. Since 1789, through ups and downs, it has constantly fallen from its first material and moral rank" (J. Madiran in 1990).
"I am independent, alone and poor, and I am beginning to believe that this is a strength" (Y. Farge).
"I was struck by the censorship exercised in this country of freedom. France suffers from the dictatorship of the single thought" (A. Orlov in 2013). What would he say now that 19 months are spent in prison for opinion?
"Apparently, the junction of leftism and Islam is failing" (Papacito on 23-10-2020, already quoted on 26-11-2019).
"The life expectancy is 82 years and the average age of the covid dead is 84, so this virus has saved us two years" (Franjo Reno).
"I wish that for just one time, you could stand inside my shoes, and for that one moment I could be you: you'd know what a drag it is to see you" (B. Dylan with 55 years to spare).
"Only dead men are free" (B. Dylan, 55 years later).
"She told me I was old, ugly and a prick -- you're lucky, she usually leaves without giving any explanation" ("You only die twice").
"I am a mixture of anarchist and conservative, in proportions yet to be determined" (J. Gabin in "Le président", 1961).
"I was for a long time one of the most hated. It was a sorrow, it is now a pride" (ibidem).
"In every burglar, there is a police prefect sleeping" (ibidem).
"How about a cruise on the Nile? -- There are two things I hate most of all: the heat and the natives -- so we'll go" ("Death on the Nile", 1978).
"I know from experience that women are not attracted to men who are good to them" (ibidem).
"For Wesley So, playing chess is a way to honour God, "whatever I accomplish I offer up to Him as a sacrifice of praise". My compliments to the new US Champion.
Nikolai Grigoriev is, as you know as well as I do, the (very) great specialist in pawn endgames. So much so that, on the rare occasions when he is wrong, it takes a tiny fraction of the rest of the world 50 years to notice. And the majority, 75 years to... not realise it. Apart from the inevitable conjugate squares, what I find most instructive in this example is that it is not always ideal to keep a tempo in reserve. Let's also remember that if a waiting move is necessary to win the vertical opposition, another one is necessary for... the horizontal opposition which will follow!
The 19th century study by several authors (including the famous Kling & Horwitz) would be unpublishable nowadays, as it has 4 keys. But all of them arrive, at the 3rd move, at the same position as in the diagram, after transmission of the line. And the party begins... An incredible royal circuit is necessary before considering driving the rook on the front row, realizing with delay the idea that immediately came to mind. In passing, a revision of Ercole del Rio's classic (1750) with Rook and pawn-Bishop against Bishop.
For January, the terrible struggle of 3 passed pawns on both sides, where the slightest mistake often costs the whole point, then a curious female bishop endgame and finally, easier, an exercise without pawns.
The game of the day is historic in two ways: it gave the winner of the Candidates tournament a dream score (4-0) against the man who would go on to achieve a 6-0 double in the Candidates (tournament turned match) 12 years later. It began an unbreakable friendship between these two great champions. The winner's story is unique in the history of tournaments.
A special Christmas fairytale course (a bit early) with some surprises. Adabashev's problem is to take back the last white move and replace it with a mate. And similarly one floor up, then another and finally a last one. Hide the solution to appreciate it, then present it to your club.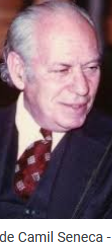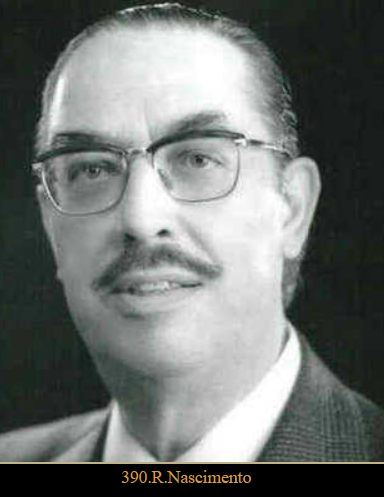 Then a nice example of the Master of Twins (see Thèmes/64 n° 6 to 12, 1957-1958), chronicler and problemist who helped so much to the development of artistic Chess in our country (at the exact opposite of the current media representatives, self-imposed, of Chess), a twin, thus, with a (very simple) retrograde analysis. He must be turning in his grave when he sees the monstrous discriminants currently practised in twins, triplets, quadruplets... up to the apotheosis of ugliness, the zeropositions, which at least have the merit to qualify exactly their authors.
Another problem of the same benefactor of Chess, where all the units are used, including those which are absent from the diagram: you never saw that? It is however easy. Then a French work too, where you can't see what the opponent is playing. And what else? Would you like us not to see our own moves?
Training: we start with the famous devil's game of Tartacover. In his breviary, he tells us about Paolo Boï (1528-1598) playing against a young girl of dazzling beauty. He reaches a winning position but the latter, seeing that she is mate in 2, changes the white Queen into... a black Queen. Paolo then realises that he is playing against the devil. However, he realises that with the black Queen there is still mate in 2, but differently. It's up to you to beat the devil (twice)!
Some other 2#, our favourite being the last one (Finnish) but some will make you think a bit (beware, Mari's problem really does have 3 white rooks). The 3# are nice. The 5# is very nice: "the Bishop guided by the Queen", I commented in 1963.
Model promos and mates by the great Abdu. Then an h#3 by a remarkable author who remains young, especially since it is... his name! A festival of promotions in the h#7 3-solution. The 5# inverse of our national hero is easier than the s#5 usually are (ask Mr Gamnitzer) and has a nice chameleon echo.
Good luck with that. Deus vos custodiat.
Master's diagrams
[Event "?"] [Site "?"] [Date "1938.??.??"] [Round "?"] [White "Grigoriev, ND."] [Black "0000.33"] [Result "1-0"] [SetUp "1"] [FEN "k7/8/1p6/p1p5/2P4K/8/PP6/8 w - - 0 1"] [PlyCount "27"] [EventDate "1938.??.??"] {EFI 351.} 1. a4 $8 {Prevents the possibility of ...b5 and ensures the b2-b3 tempo at any time. However, one must be aware that the pawn is sometimes better on b3 than on b2, which may seem surprising. The reason is that c4 is protected in case of counter-attack by ...Ke5.} (1. Kg5 $2 a4 $1 (1... Kb7 $1 2. Kf6 {(a4 ...Kc6!!)} a4 $8) 2. Kf6 Kb7 $1 (2... a3 $1 3. bxa3 {(b3 ...Kb7)} b5 $1) 3. Ke6 b5 $1 $11) 1... Kb7 (1... Kb8 2. Kg5 $1 (2. Kh5 $1 Kb7 {(...Kc7 Kg6!!)} 3. Kh6 $3 Kc8 4. Kg7 $1 Kc7 5. b3 $3) (2. Kg4 $2 Kc7 $8 {[%csl Yc6,Gc7, Gg4,Yg5,Gg6] ZZ}) (2. Kh3 $2 Kc8 $3 {[%csl Rb7,Rh4] (...Kb7? Kh4!!)} 3. Kh4 Kd7 $1 $11 {or Kd8!}) 2... Kc8 (2... Kb7 3. Kf6 $1) (2... Kc7 3. Kg6 $3 {: text on 4th}) 3. Kf5 $8 (3. Kf4 $2 Kd7 $8 {ZZ} 4. Kf5 Kd6 $8) (3. Kf6 $2 Kd7 $8 { [%csl Gd7,Gf4,Gf6] ZZ}) 3... Kd7 4. Kf6 $8 {ZZ : text on 6th}) 2. Kh5 $3 {[#] Discovered, or at least published, only in 1985. Still ignored in the 2013 edition of the encyclopaedia (EFI bis 368) where it is written ( innocently) : = !} (2. Kg5 $2 Kc6 $3 {[#]ZZ} (2... Kc7 $2 {(...Kc8? Kf5!!)} 3. Kg6 $3 {: text on 4th}) 3. Kf5 (3. Kg6 Kc7 $8 {ZZ}) (3. Kf6 Kd7 $8 {ZZ}) (3. b3 Kc7 $1 {or on d7 because Kf5 ...Kc7! or ...Ke7! is not enough}) 3... Kd6 $3 {[#]ZZ} 4. Kf6 (4. b3 Kd7 $1 {or elsewhere}) 4... Kd7 $8 5. Kf7 {(b3 ...Kd6!! with real opposition)} (5. Ke5 Ke7 $8 6. Kd5 Kd7 $8 {(it would require two waiting moves here)} 7. b3 Kc7 $8 8. Ke6 Kc6 $8 $11) 5... Kd6 $8 {(compare with the text on the 8th: the pawn is on b2, which will save an essential time for the defence)} 6. Ke8 {(the much hoped-for overflow will fail)} (6. Kf6 Kd7 $8 {: the dogs of faience}) 6... Ke5 $3 {[#](decontainment)} 7. Kd7 Kd4 $8 8. Kc6 (8. b3 $2 Kc3 $8 $19) 8... Kxc4 $8 9. Kxb6 $8 Kb4 $1 10. b3 Kxb3 $1 (10... c4 $1 11. bxc4 $8 Kxc4 $8 $11) 11. Kxc5 $8 Kxa4 12. Kc4 $8 $11) (2. Kg3 $2 Kc6 $1 { [%csl Rc7,Gd6,Yd7,Gd8,Gf3,Yf4,Rg4]} (2... Kc8 $1 3. Kf3 Kd8 $3 4. Ke4 Ke8 $8) ( 2... Kc7 $2 3. Kg4 $3) 3. Kg4 (3. Kf3 Kd6 $3) 3... Kc7 $3 (3... Kd7 $2 4. Kf4 $3) 4. Kf4 Kd7 $8 $11) 2... Kc8 (2... Kc7 3. Kg6 $8 {: text}) (2... Kc6 3. Kg5 $3 {ZZ} Kc7 4. Kg6 $8 {idem}) 3. Kg5 $3 {[%csl Gc6,Yc7,Yg4,Gg5,Yg6]} Kc7 (3... Kd8 4. Kf5 $3 Kd7 5. Kf6 $8 {: text}) 4. Kg6 $3 {ZZ} Kd6 (4... Kc6 5. b3 $3 { (real opposition, this time a single tempo move is enough)} (5. Kg7 $2 Kd6 $8 6. Kf6 Kd7 $8 {ZZ}) 5... Kc7 6. Kg7 $8 Kc6 (6... Kc8 7. Kf6 $3) (6... Kd7 7. Kf7 $8 {: text on 8th}) 7. Kf8 $3 {: these two overflows work well !} ) (4... Kd7 5. Kf6 $8 {: text}) 5. Kf5 $3 {[%csl Gd6,Rd7,Gf5,Rf6] [#] ZZ. "Anti-opposition": White has the "tempo" b2-b3. And cannot allow . .Ke5 when the pawn is still on b2.} (5. Kf6 $2 Kd7 $8 $11 {as studied in 2nd move}) (5. Kf7 $4 Ke5 $8 $19) 5... Kd7 (5... Ke7 6. Ke5 $8 {wins the vertical opposition and will ensure the horizontal opposition thanks to the tempo of pawn}) 6. Kf6 $3 {[#]ZZ : new anti-opposition.} (6. b3 $2 Ke7 $1 {(or on c7)} 7. Ke5 Kd7 $8 8. Kd5 Kc7 $8 9. Ke6 Kc6 $8 $11) 6... Kd6 (6... Kd8 7. Ke6 $8) 7. b3 $3 {[#]} Kd7 8. Kf7 $8 Kd6 (8... Kd8 9. Ke6 $8) 9. Ke8 $3 Ke5 10. Kd7 $1 Kd4 11. Kc6 $1 Kc3 12. Kxb6 $8 Kb4 (12... Kxb3 13. Kb5 $8) 13. Kc6 $1 {Or on a6.} Kxb3 14. Kb5 $3 {[#]A well-known theme.} 1-0 [Event "?"] [Site "?"] [Date "1856.??.??"] [Round "?"] [White "Kling, J & Horwitz B"] [Black "0130.11"] [Result "1-0"] [SetUp "1"] [FEN "8/4K1k1/8/R2b1P2/8/8/p7/8 w - - 0 1"] [PlyCount "35"] [EventDate "1856.??.??"] {EFIII 800. From Kl & H, with also Healey, Campbell and Zytogorski! And later Karstedt, Tarrasch & J.Berger. A beautiful collection!} 1. Ra7 $1 { Several keys, but a single "bouquet". The difficulty of the study lies mainly in the fact that the plan that comes to mind, to convert the rook on the 1st row, is not of any rest. A feat will be necessary: to push the Black King on the "h" file, which seems difficult whereas the Rook cannot give check on the "g" file !} (1. f6+ $2 Kg6 $8 {[%csl Ga3,Ra4,Ya5,Ga6, Ya7,Gb3,Rc4,Yd5,Gf7,Yg8] (pairs of conjugated squares: a6/f7, a4/c4, a3/b3 ; a7 corresponds to d5 & g8, similarly a5)} 2. Ra6 (2. Ra4 Bc4 $3 {ZZ}) (2. Ra3 Bb3 $3 {ZZ}) (2. Ra7 Bg8 $3 {: not a ZZ because ...Bd5!!}) 2... Bf7 $3 {[#]ZZ} 3. Ra8 (3. Kf8 Bc4 $3 {preventing f7+}) 3... Bd5 $8 {(no more a ZZ because of ... Bxa8!)} 4. Ra5 Bg8 $8 5. Kf8 Bf7 $1 (5... Be6 $2 6. f7 $8 Bc4 7. Ra7 $8 {ZZ : text on 15th}) (5... Bc4 $1 6. f7 Kf6 $3 7. Ke8 Bxf7+ $8 {or 7 Ra7 ...Kg6!!}) 6. Ra7 Be6 $1 {(or on d5, b3 but not c4 because f7!! ZZ)} 7. f7 Bc4 $3 {[#] (new ZZ)} 8. Ra3 (8. Ke8 Bxf7+ $8) 8... Kf6 $8 (8... Bb3 $2 9. Ra6+ $8) 9. Rf3+ Kg6 $1 10. Rg3+ Kf6 $1 11. Rg1 Bxf7 $1 12. Rf1+ Kg6 $1 13. Rg1+ Kf6 $8 $11 ) (1. Kd6 $6 Bc4 $1 2. Ke7 $8) (1. Ra4 $1 {(threatens Rg4-g1)} Bc4 $1 2. Ra8 $3 Bd5 $1 3. Ra5 $3 {: text}) (1. Ra3 $1 Bb3 $1 2. Ra8 $8 Bd5 $1 3. Ra5 $8 {idem} ) (1. Ra6 $1 Bf7 $1 {(...Bg8?! allow f6-f7+)} 2. Ra8 $8 Bd5 $1 3. Ra5 $8 {idem }) 1... Bg8 $1 (1... Bf7 $6 2. Ra6 $1 (2. f6+ $1 Kg6 3. Ra6 $3 {[#]ZZ} Bc4 {(... Bd5?! f7+!)} 4. Ra4 $8 Bb3 5. Rg4+ $8) 2... Bd5 (2... Bc4 3. Rg6+ $1 Kh7 4. Rg1 $8 Bd3 5. Rh1+ $3 {(f6? ...Bb1!!=)} Kg8 6. f6 $8 Bc4 7. Rg1+ $1 Kh7 8. f7 $1) 3. Rg6+ $6 {(simpler f6+!, but this is very instructive)} (3. f6+ $1 Kg8 4. Ra5 $1 {(or elsewhere, simple Z)} Bc4 5. Ra8+ $1 {(or Rg5-g1)} Kh7 6. f7 $8 $18) 3... Kh7 4. Rg1 $1 Be4 $1 {(White has succeeded in exiling Black king, but the threat of ...Bb1 complicates)} 5. Kf7 $8 Kh6 (5... Bd5+ 6. Kf8 $1 Be4 7. f6 $8 Bb1 8. Rg7+ $8 Kh6 9. Ra7 $8) 6. Kf6 $3 (6. f6 $2 Bb1 $8 7. Rh1+ $8 Kg5 $11) 6... Kh7 7. Ra1 $8 Bb1 {(where would you play white King ?)} 8. Kf7 $3 {[#](back)} (8. Ke6 $2 Kg7 $1 {(or on g8)} 9. f6+ Kf8 $8 10. f7 Bc2 $1 {(or ...Bg6! or ... Bd3! Rc1 ...Ba6!! ZZ)} 11. Rc1 Bb3+ $8 12. Kf6 Bc4 $8 $11 {ZZ and not ...Bxf7? Rc8+ then Ra8 ...a1Q+ Rxa1 ...Bc6 Rc1! ...Bd7 Rb1!!}) 8... Kh6 9. f6 $8 Be4 10. Ke7 $1 Bd5 11. f7 $18) (1... Bc4 2. f6+ $8 Kg6 3. Ra4 $3 {[#]ZZ}) (1... Bb3 2. f6+ $8 Kg6 3. Ra3 $3 {[#]ZZ}) 2. Ra8 $3 (2. f6+ $2 Kg6 $8 $11) 2... Bd5 {Where would you play your rook? Unless you prefer to push your pawn ?} 3. Ra5 $3 {[#]Diagram, "to move" changed.} (3. f6+ $2 Kg6 $8 $11 {as studied on 1st move}) 3... Bg8 $1 (3... Kh6 $6 4. Ra6+ $1 Kh7 5. f6 $1) (3... Bc4 $6 4. f6+ $8 Kg6 5. Ra4 $3) 4. Ra7 $3 {[#]} (4. f6+ $2 Kg6 $8 $11) 4... Bd5 $1 {The best square: f6+? remains forbidden, as studied in the 1st move.} (4... Bf7 5. Ra6 $1 {above} (5. f6+ $1 Kg6 6. Ra6 $3)) (4... Bc4 5. Ra4 $1 (5. f6+ $1)) (4... Bb3 5. Ra3 $1 (5. f6+ $1)) 5. Kd6+ $3 {[#]Only (and difficult) decision, to force access of the White King on f6.} (5. Ra3 $6 Bb3 $1) 5... Bf7 6. Ke5 $8 {[#]ZZ. The black king must move away.} Kh6 $1 (6... Kf8 $6 7. Kf6 $8 (7. f6 $2 a1=Q+ $1 {(or ...Bb3!)} 8. Rxa1 Bb3 $1 $11 {Ercole del Rio, 1750}) 7... Bd5 $1 8. Ra3 $1 Kg8 (8... Ke8 9. Kg7 $1) 9. Ke7 $1 (9. Rg3+ $6 Kf8 10. Rg1 $2 Bb3 $11 ) 9... Kg7 (9... Bb3 10. f6 $1 {: no ...Kg6!}) 10. f6+ $1 Kg6 11. Rg3+ $8 { and Rg1}) (6... Kg8 $1 7. Kf6 $8 Bd5 8. Ra3 $1 Bb3 9. Ra8+ $3 Kh7 10. Ke7 $3 { : text}) (6... Kh8 $6 7. f6 $1 {(simpler than Kf6)} Kg8 (7... Bb3 8. Kd6 $8 Kg8 9. Ke7 $8) 8. Kd6 $8 Kf8 (8... Bc4 9. Ke7 $8) 9. Ra8+ $8 Be8 10. Rxa2 $1 Bb5 11. Rc2 $1 {(no Ercole del Rio there, Bishop doesn't acces to the good diagonal a2-g8)} Bd3 (11... Ba4 12. Rc3 $1 Bd1 13. Ke5 $1) 12. Rc1 $1 Bg6 13. Ke5 $1 Bf7 $6 14. Rc8+ $8) 7. Kf6 $8 {The transfer of the rook to the 1st row would be premature, because the Black King would join f8.} (7. f6 $2 Bc4 $1 ( 7... Kg6 $1)) (7. Ra3 $6 Kg7 $1 8. Rg3+ $6 (8. Ra7 $8) 8... Kf8 $1 9. Rg1 $2 ( 9. Ra3 $8) 9... Bb3 $1 $11 {: the f5-pawn is no longer dangerous; if it advances, one can even drop a2}) 7... Bd5 $1 (7... Bg8 8. Ra8 $1 Kh7 9. Ke7 $8 Bd5 {: text on 10th black move}) (7... Bc4 8. Ke7 $8 Bd5 (8... Kg5 9. f6 $8 Kg6 10. Ra4 $8) 9. Ra6+ $3 Kg5 10. f6 $8 $18 {: ...Kg6 is not good when the rook is on a6, unless the bishop is on f7, as studied in the 1st move}) 8. Ra3 $1 {Or on a4 or a6.} (8. Ke7 $2 Kg5 $3 9. f6 (9. Ra5 a1=Q $1 10. Rxa1 Kxf5 $8) 9... Kg6 $8 10. Ra6 Bf7 $8 $11) 8... Bb3 9. Ra8 $3 {[#]} Kh7 (9... Bg8 10. Ke7 $8 Bd5 (10... Kh7 11. f6 $1 Bd5 12. Ra3 $1 Kg6 13. Rg3+ $8 {idem}) 11. Ra6+ $1 Kh7 {(text at 10th black move with RBa6)} 12. f6 $1 Bc4 13. Ra3 $1 (13. Ra5 $6 Kg6 14. Ra4 $3) ( 13. Ra4 $2 Kg6 $8 $11) 13... Kg6 14. Rg3+ $8 {et Tg1}) (9... Kh5 10. Kg7 $3) 10. Ke7 $3 {[#]Return, completing the squared circuit.} Bd5 $1 {After 8 moves, black's King is on h7 instead of g7! White will will have 2 advantages. With the rook on a7, the bishop will have many difficulties: 1) the White King will have access to f8, which will compromise the conjugated square g8; 2) the other conjugated square d5 will not be accessible anymore because of Kd6+, the defence ...Bf7 having disappeared.} (10... Kg7 11. f6+ $1 Kg6 12. Ra3 $8 {already seen}) (10... Bg8 11. f6 $1 Bd5 12. Ra3 $1) 11. Ra3 $1 {The most instructive.} ({Kl & H gave} 11. Ra6 $1 Bc4 (11... Bb3 12. f6 $1) (11... Kg7 12. f6+ $1 {: see 1...Bf7!}) 12. Ra7 $1 (12. Ra5 $1 Bd5 $1 13. Kf8 $1 Bc4 14. Ra7+ $3 {(no mate in one as with the Rook at a3, but still...)} Kh6 15. f6 $1 Kg6 16. f7 $8 {: text at 15th}) (12. Ra4 $6 Kg7 $1 {and everything would have to be done again}) 12... Bb3 (12... Bg8 13. Kf8+ $3) 13. f6 $1 Kg6 14. Ra3 $8 {ZZ} Bd5 15. Rg3+ $8 {& Tg1}) (11. Ra4 $1 Bc4 12. Ra3 $1) (11. Ra7 $6 Kg7 $1 {: back to 4th move}) (11. Ra5 $6 Kg7 $1 {: back to 1st !}) 11... Bb3 $1 (11... Kg7 12. f6+ $1 (12. Rg3+ $6 Kh7 13. Rg1 {back in 1...Bf7}) 12... Kg6 13. Rg3+ $8 Kf5 14. Rg1 $8 Bb3 15. f7 $18) 12. Kf8 $3 {[#]Uses the vacated space (the 1st advantage). We also win by Ra7! but an Kf8 will be necessary anyway.} (12. f6 $2 Kg6 $8 {ZZ} 13. f7 Bxf7 $8 14. Ra6+ Kg7 $8 $11) ({Or} 12. Ra7 $1 {(now that the two conjugated squares, d5 & g8, are forbidden)} Kg7 (12... Bg8 {(as in the 1st Black move, but with bKh7 instead of g7, hence...)} 13. Kf8+ $3 {[#](1st advantage)} Kh8 14. f6 $1) (12... Bd5 13. Kd6+ $3 {[#]: 2nd advantage} ) (12... Bc4 13. f6 $1 Kg6 14. Ra4 $8) 13. f6+ $8 Kg6 (13... Kg8 14. Ra8+ $1) 14. Ra3 $8 {(known ZZ)} Bc4 15. Rg3+ $8) 12... Kh6 ({On} 12... Bc4 $6 13. Rh3# {, would the quasi-mirror model mat be a consolation ?}) 13. f6 $8 Kg6 (13... Bc4 14. f7 $1 {idem}) 14. f7 $1 (14. Ke7 $1 Bc4 15. Rg3+ $8) 14... Bc4 ( 14... Bxf7 {(or on d5)} 15. Ra6+ $8 {: no ...Kg7!}) 15. Ra7 $8 {[#]ZZ already noted in 1 f6+?.} ({And no longer} 15. Rg3+ $2 Kf6 $1 16. Rg1 Bxf7 $1 17. Rf1+ Kg6 $1 {as already seen}) 15... Kf6 {Rook and Bishop are in focal position.} (15... Bxf7 16. Ra6+ $8) 16. Ke8 $3 {[#]Only works with the black king on f6.} (16. -- Kg6 $8 $11) 16... Bb5+ (16... Bxf7+ 17. Rxf7+ $8) (16... a1=Q 17. f8=Q+ $1) 17. Kd8 $8 Kg7 18. Ke7 $8 {Completing the new circuit e7-f8-e8-d8-e7 !} 1-0 [Event "Candidates Tournament"] [Site "Bled/Zagreb/Belgrade"] [Date "1959.10.26"] [Round "27"] [White "Fischer, R."] [Black "Tal, M."] [Result "0-1"] [ECO "B87"] [PlyCount "104"] [EventDate "1959.09.07"] [EventType "tourn"] [EventRounds "28"] [EventCountry "CRO"] 1. e4 c5 2. Nf3 d6 3. d4 cxd4 4. Nxd4 Nf6 5. Nc3 a6 6. Bc4 e6 7. Bb3 (7. O-O Be7 8. Bb3 Qc7 9. f4 b5 10. f5 b4 $2 (10... e5) 11. fxe6 $1 (11. Nce2 $2 e5 12. Nf3 Bb7 $15) 11... bxc3 12. exf7+ Kf8 {(Fischer,R-Blackstone,J Davis sim 1964) } 13. Rf3 $1 cxb2 (13... Nxe4 $2 14. Bd5 $18) 14. Bxb2 $16) 7... b5 (7... Be7 8. f4 O-O 9. Qf3 Qc7 10. f5 $1 (10. O-O b5 11. f5 b4 12. Na4 {(fxe6)} e5 13. Ne2 Bb7 {Fischer,R-Tal,M/Bled/Zagreb/Belgrade 1959/Candidates}) 10... e5 (10... Nc6 11. Be3 Nxd4 12. Bxd4 b5 13. a3 {(g4 ...b4 Minic,D-Jansa,V/Budva 1963)} e5 14. Bf2 Bb7 15. O-O {Matulovic,M-Bednarski,J/Polanica Zdroj 1963}) 11. Nde2 b5 (11... Nbd7 $2 12. g4 $1 d5 {(Honfi,K-Ghitescu,T/Miskolc 1963)} 13. g5 $1 dxe4 14. Qg2 $18) 12. a3 Bb7 13. g4 $40) 8. f4 {In the 21st century, almost all that is played 0-0 or Fg5.} (8. O-O Be7 (8... b4 9. Na4 Nxe4 10. Re1 Nf6 11. Bg5 $40) 9. Qf3 Qc7 {(...Bb7? Bxe6!)} (9... Qb6 10. Be3 Qb7 11. Qg3 O-O (11... b4 12. Na4 O-O 13. f3 Nbd7 {Kasimdzhanov,R (2661)-Wojtaszek,R (2719)/ICC 2020}) 12. Bh6 Ne8 13. Rad1 Bd7 14. f4 Nc6 15. Nxc6 Qxc6 16. f5 Kh8 17. f6 Bxf6 18. Rxf6 gxh6 19. Rxh6 Rg8 {Vocaturo,D (2598)-Gomez Garrido,C (2524)/Barcelona 2017}) 10. Qg3 b4 (10... O-O 11. Bh6 Ne8 12. Rad1 Bd7 {Blomqvist,E (2492)-Anand,V (2784)/Caleta 2016}) 11. Nce2 g6 12. a3 $2 (12. Bh6 $1) 12... Nxe4 13. Qe3 Nf6 14. axb4 O-O $13 {Fischer,R-Olafsson,F Buenos Aires 1960}) (8. Qf3 Bb7 9. Bg5 b4 10. Na4 Nbd7 11. O-O Qa5 12. Bxf6 Nxf6 13. Rfe1 Be7 $10 {Byrne,R-Evans,L ch-USA 1967}) (8. Bg5 Be7 9. Qf3 Qc7 10. e5 Bb7 11. exd6 Bxd6 12. Qe3 Bc5 $11 { Radjabov,T (2710)-Topalov,V (2741)/Shamkir 2017}) 8... b4 (8... Bb7 9. Be3 (9. O-O Be7 10. Be3 {(e5)} b4 11. Na4 {(Zeller,F (2465)-Kulaots,K (2531)/Deizisau 2002)} Bxe4) (9. e5 dxe5 10. fxe5 Bc5 $6 {(...Nfd7) (Nakamura,H (2686)-Felecan, F (2377)/Chicago 2008)} 11. Nxe6 $1) 9... Nc6 (9... Nbd7 10. O-O Rc8 {Colovic, A (2459)-Cheparinov,I (2625)/Dos Hermanas 2006}) 10. f5 Nxd4 11. Qxd4 e5 12. Qd3 $14 {Cornette,M (2418)-Sulypa,A (2489)/Sautron 2005}) 9. Na4 (9. Nce2) 9... Nxe4 $6 {Black, sure to win the tournament, wants to have fun.} (9... Bb7 $1 {(more cautious, however)} 10. e5 (10. O-O Bxe4) 10... dxe5 (10... Nfd7 11. Nf3 dxe5 12. f5) 11. fxe5 Nfd7 (11... Nd5 12. O-O Qh4 $1 13. Kh1 Nd7 $11 {Dely,P-Polugaevsky,L/Budapest 1965}) 12. O-O (12. Qh5 g6) 12... Nxe5 13. Bxe6 Nbc6 $1 (13... fxe6 $2 14. Qh5+) 14. Nxc6 (14. Be3 fxe6 15. Nxe6 Qe7 $1) 14... Qxd1 15. Rxd1 Bxc6 16. Bb3 Rd8 17. Bf4 f6 $11 {Kinnmark,O-Ivkov,B/Halle 1963}) (9... Be7 10. O-O (10. e5 dxe5 11. fxe5 Nfd7) 10... O-O 11. e5) 10. O-O (10. Qf3 $6 d5) 10... g6 {given a "?" throughout the literature, but what was proposed is not very convincing.} (10... Bb7 11. f5 $1 e5 12. Ne6 $1 {[#]} fxe6 ( 12... Qe7 13. Nb6 fxe6 14. fxe6 Nf6 {(Kreiman,B (2400)-Lesiege,A (2485)/New York 1993)} 15. Be3 $1 Nc6 16. c3 $1) 13. Qh5+ Kd7 14. fxe6+ $1 (14. Be3 $1) 14... Kc8 15. Be3 $1 Nf6 16. Rxf6 $1 gxf6 {(...Qxf6 Qe8+)} 17. Nb6+ Kc7 { (Platonov,I-Mukhin,M/Kiev 1970)} 18. c3 $3 d5 (18... bxc3 19. Rc1) 19. Rd1 $18) (10... Nc5 11. f5 $1 {[#]} (11. Nxc5 $2 dxc5 12. Qf3 Ra7 $1 13. f5 Qxd4+ $1 {(... cxd4 Bf4 ...Qb6)} 14. Be3 Qe5 $1 {(...Qf6? Qg3! idem on ...Bb7)} 15. fxe6 Bxe6 16. Rad1 Bd6) 11... Nxb3 12. fxe6 $1 (12. cxb3) 12... Nxd4 13. exf7+ Kd7 14. Qxd4 Nc6 15. Nb6+ Kc7 16. Nxa8+ Kb7 17. Qd5 $18) (10... Nf6 {(the lesser evil ?) } 11. g4 $1 (11. Qf3 d5 12. f5 e5 13. Re1 e4 14. Qg3 Bb7) (11. f5 e5 12. Qf3 Ra7) 11... Ra7 (11... h6 12. g5) 12. g5 (12. Be3) 12... Ne4 13. f5 e5 14. Nf3 g6 (14... Bxf5 15. Be3) 15. fxg6 hxg6 16. Qd5 f5 17. Nxe5 $1) (10... d5 11. f5 $1 e5 (11... Be7 $2 12. fxe6 fxe6 13. Nxe6 $1 Bxe6 14. Qh5+ g6 15. Qe5 $18 { Delanoy,A (2135)-Touzane,O (2355)/Montpellier 1997}) (11... Ra7 12. fxe6 fxe6 13. c4 $1 $16) 12. Nf3 $1 (12. Ne6 fxe6 13. Qh5+ Ke7 14. Bg5+ Nf6 15. Rad1 Nc6) 12... Bb7 13. Nxe5 Be7 14. c4 $1 $16) (10... Be7 11. f5 $1 e5 12. Bd5 $16) 11. f5 $1 {[#]} (11. Be3 $1 Bh6 (11... Bg7 12. Nb6 $1 Qxb6 13. Nf5) (11... Be7 12. f5 $1) 12. Nxe6 fxe6 (12... Bxe6 13. Bd5) 13. Nb6) 11... gxf5 (11... exf5 12. Bd5 $1 ( 12. Be3 $1) 12... Ra7 13. Nxf5 $1 gxf5 14. Qd4 $1 {: action on the whole chessboard !}) 12. Nxf5 $1 Rg8 (12... d5 13. Nh6 (13. Be3 $1) 13... Bxh6 14. Bxh6 Rg8 (14... Qh4 $2 15. Bxd5 $3) 15. c4 $1 dxc4 16. Qf3 (16. Qxd8+ Kxd8 17. Bc2 $16) 16... f5 17. Bxc4 Rg6 18. Rae1 $16) (12... exf5 13. Qd5 $1 Be6 (13... Ra7 14. Qd4 $1) 14. Qxa8 Bg7 15. Qb7 $1 $16 (15. Be3 $1)) (12... Bb7 13. Nd4 $1 (13. Nh6 $2 Bxh6 {Szeles-Sax 1972}) (13. Qg4 $1) 13... Nf6 14. Nxe6 $1 fxe6 15. Bxe6 $16) (12... Nc6 13. Bd5 $1 Qc7 14. Bxe4 exf5 15. Bxf5 $16) (12... Qc7 13. Be3 $1 Rg8 (13... exf5 $6 14. Nb6) 14. Nb6 $1 (14. Nd4 $1) 14... Bb7 15. Ba4+ Kd8 16. Nxa8 Bxa8 17. Nh4 $16) 13. Bd5 $3 {[#]} Ra7 (13... exd5 14. Qxd5 Bxf5 15. Qxf5 $1 (15. Rxf5 $1 Ra7 $8 16. Qxe4+ Re7 $8 17. Qxb4 $16 Re2 $2 {(...Nc6 Qc4)} 18. Rf2 $1 Rxf2 19. Qe1+) (15. Qxa8 $2 Qc8 $1 $17) 15... Ra7 $8 16. Qxe4+ Re7 17. Qxb4 Rg6 18. Nc3 $16) (13... exf5 14. Bxa8 Qa5 (14... Be6 15. Qd4) 15. c4 $1 $16) 14. Bxe4 $1 $16 (14. Be3 {(probably not better but exciting)} exd5 (14... Nc5 $6 15. Qh5 $1 Rg6 {(...exd5 Bxc5+-)} 16. Rae1 $1 Rc7 17. Qxh7 $1 Nxa4 18. Bh6 $3 $18) 15. Bxa7 Qg5 16. Ne3 $1 Bh6 (16... Be6 17. c4 $1) 17. Qxd5 Qg6 $8 {(Black has one more piece and moreover is threatening mate; is it possible that they are nevertheless at a disadvantage ?)} 18. Ng4 $3 {[#]} (18. Rf2 $2 Nxf2 19. Kxf2 Qf6+) 18... Bxg4 $8 {(...Qxg4 allow checkmate in 2)} 19. Rae1 $8 {(attack changed side)} f5 20. Rxe4+ $1 (20. Bxb8 $6 Bf3 $3 {[#]} 21. g3 Qxg3+ $3 22. hxg3 Rxg3+ 23. Kh2 Rg2+ $8 24. Kh1 Rf2+ $8 25. Kg1 $11) 20... fxe4 21. Rf6 $3 {[#](really ?)} Qg7 (21... Qxf6 22. Qxg8+ Ke7 23. Qxg4 e3 24. Qe4+) 22. Bd4 $1 (22. Bxb8 $4 Be3+ $8 23. Kh1 Qxf6 24. Qxg8+ Ke7 $8 25. Qxh7+ Kf8 $8 $19) (22. Qxe4+ Qe7 $8 23. Qxe7+ $8 Kxe7 24. Rxh6 $8 Bf5 25. c3 $14) (22. Rxh6 $4 Qxa7+) (22. Re6+ $2 Bxe6 23. Qxe6+ Kf8 24. Qxd6+ $8 Kf7 25. Qd5+ $8 Kg6 $8 26. Qe6+ Kh5 $11) 22... Bh3 {(idem ...Bd7)} 23. Re6+ $3 {[#]} Bxe6 24. Qxe6+ Qe7 $8 25. Qxg8+ Bf8 $8 (25... Kd7 $2 26. Nb6+) (25... Qf8 $2 26. Qe6+ Qe7 27. Qxh6) 26. Qd5 (26. Qg4 Nd7) 26... e3 27. Kf1 $16) 14... exf5 $8 15. Bxf5 $1 (15. Bd5 Rg6 16. a3) (15. Bf3 Bg7 16. Be3) 15... Re7 $1 (15... Bxf5 16. Rxf5 Qd7 17. Qe2+ Be7 (17... Qe6 18. Qf2) 18. Qh5) 16. Bxc8 $1 (16. Bxh7 $6 Rg7 17. Bd3 Qd7 18. c4 Qc6) (16. c4 Bxf5 17. Rxf5 Nd7) (16. c3 $1 Bxf5 (16... Bb7 17. Bh3) 17. Rxf5 Qc7 (17... bxc3 $6 18. Nxc3 {or Bg5}) 18. cxb4) 16... Qxc8 17. Bf4 $6 { Allows a double attack that saves Black.} (17. c3 $1 Qg4 (17... Qc6 18. Rf2 $16) 18. g3 Qxd1 19. Rxd1 Nc6 20. cxb4 Nxb4 21. Bf4 $16) (17. Qxd6 $4 Rxg2+ $1 (17... Re2 $1) 18. Kxg2 Re2+ 19. Kf3 Bxd6 $19) (17. Rf2 $1 Nd7 (17... Rg6 18. c3) 18. Bf4 $1 Qc6 (18... Ne5 19. Qxd6) 19. c3 Re4 20. g3 Rg6 21. cxb4 $16) (17. g3 $1 Qb7 18. Bf4 $1 Qa7+ 19. Kh1 (19. Rf2) 19... Qb7+ 20. Qf3 $16) 17... Qc6 $1 $11 18. Qf3 (18. Rf2 Qxa4 19. Bxd6 Rd7 $1 (19... Qb5 $1 20. Bxe7 Bxe7 21. Qf3 Rg7 22. Re1 Nc6) 20. Qe2+ Kd8 21. Bxb8 Bc5 $11) 18... Qxa4 $1 (18... Qxf3 19. Rxf3 Re2 20. Rf2 Rxf2 21. Kxf2 $14) 19. Bxd6 $8 Qc6 $1 20. Bxb8 (20. Bxe7 Qxf3 21. Rxf3 Bxe7 $11) 20... Qb6+ (20... Qxf3 21. Rxf3 Re2 (21... Bg7 22. c3 $16) 22. Kf1 (22. Bg3 Bc5+ 23. Bf2 Rxc2) 22... Rgxg2 (22... Rxc2 $6 23. Re1+ {idem ...Texg2}) 23. Ba7 Rxc2 24. Re1+ Be7 $8 25. Bc5 Rxh2 $8 26. Rxe7+ $8 Kd8 $8 27. Rd3+ $8 Kc8 28. Bg1 Rc1+ $8 29. Re1 Rxe1+ 30. Kxe1 Rxb2 $11) 21. Kh1 Qxb8 22. Qc6+ $2 {Tal tells us about the scene. This position was the theatre of a famous psychological duel. Each player has his own habits: some play their move first and then write it down, the others do the opposite. Moreover, Fischer himself would later actively protest against the famous "opposite", explaining that the game sheet is not a notebook for school exercises. But in this game, he first wrote the best move 22.Rae1! and not in the descriptive notation he was used to, but in "European" notation, almost in Russian! And to put his game sheet in plain sight, rather awkwardly... He wants my visa, I thought. How should I react? Frown - impossible, smile - he might understand. There was nothing left for me to do but to get up and walk quietly between the chessboards. I passed Petrossian, exchanged a joke with him. And Fischer, still a big child, stood there looking distraught, glancing sometimes at me, sometimes at his assistants, in the front row of the room, instead of calculating the variants. He glanced at me again (which I supported) and crossed out his move! He played Qc6+, whereupon I gained a decisive advantage in a few moves. After the game, when I asked Fischer why he had not played 22.Rae1, he replied: "but you laughed when I wrote it!"} (22. Rae1 $1 {(only leads to a tie. Tal is only talking about the "best move". !)} Kd8 $1 (22... Rg6 $2 23. Qxf7+ Kd7 24. Rd1+ $1 Rd6 25. Rxd6+ Kxd6 26. Rf6+) (22... Kd7 $1) 23. Qd3+ $1 ({simpler} 23. Rxe7 $1 Bxe7 24. Qd5+ $8 {(Qxf7?! ...Rg6! Qxh7 . ..Qd6!)} Bd6 {(...Kc7 Qe5+)} 25. Rf6 $3 {(Rxf7 -- threatens Qe6 -- ...Re8!)} Rg6 $8 26. Rxf7 $8 Qb5 $8 27. Qa8+ $8 Bb8 $8 28. Rf8+ $8 Kc7 $8 29. Rf7+ $8 Kc8 30. Rf8+ $8 Kc7 $11) (23. Rd1+ $6 Kc7 $8 {(...Kc8? Qc6+)} 24. Qf4+ {(Rd4 ...Qb7!)} Kb7 $8 25. Rd6 Qe8 $8 26. Qxb4+ {(Qf3+ ...Re4)} Qb5 $17) 23... Rd7 (23... Kc8 24. Rxe7 {(or Qf5+)} Bxe7 25. Qxa6+ Qb7 {(...Kd7 Rxf7)} 26. Qxb7+ $8 Kxb7 27. Rxf7 $8 Re8 28. Rxh7 $11) 24. Qxh7 $8 (24. Qxa6 $6 Bd6 $1) 24... Rg4 (24... Rg7 25. Qh4+ $8 Kc7 26. Qc4+) 25. Qf5 Rg7 26. Qa5+ Rc7 27. Qd5+ Rd7 $11) 22... Rd7 $8 23. Rae1+ (23. Rad1 $2 Bd6 $1 (23... Qb7 $1) 24. Rf6 (24. Rxf7 Qc7) 24... Rg6 $8 25. Rdxd6 $2 Qxd6 $1) (23. Rxf7 $2 Qd6 $8) 23... Be7 $8 (23... Kd8 $4 24. Rxf7 $3 {[#]} Be7 25. Rfxe7 $8 Rxe7 26. Rd1+ {and mate}) 24. Rxf7 $2 (24. Qf6 $1 Rf8 $1 (24... Kd8 $1 25. Qxf7 Re8 $8 26. Qxh7 Kc7 $17) 25. Qxa6 Qb7 $1 26. Qh6 Qd5 27. Qxh7 Kd8 28. c3 $17) 24... Kxf7 $19 25. Qe6+ (25. Qxd7 Qd6 $8) 25... Kf8 $8 26. Qxd7 (26. Rf1+ Kg7 27. Rf7+ (27. Qxd7 Qe5 $1) 27... Kh8 28. Qxd7 Rd8 $1 29. Qg4 Qe5 $1 $19) 26... Qd6 $1 27. Qb7 Rg6 28. c3 $1 a5 (28... bxc3 29. Qc8+ Bd8 30. Qxc3 Rh6) 29. Qc8+ (29. cxb4 Qxb4 $1 30. Qa8+ (30. Qf3+ Rf6) 30... Kg7) (29. Qa8+ Qd8 $1) 29... Kg7 30. Qc4 Bd8 (30... Rf6 31. cxb4 Qxb4) 31. cxb4 axb4 {The observation that the h7-pawn has a promotion square of the wrong colour is important. Is this the promise of a rescue? No, in the presence of these heavy forces.} (31... Qxb4 32. Qe2 a4) 32. g3 (32. Qe4 Bc7 33. Qe7+ Kg8 34. Qe8+ Qf8) (32. a3 {(to try !)} bxa3 33. Qc3+ Bf6 34. Qxa3 Qd4) 32... Qc6+ (32... Qd7 33. Qxb4 Rb6) 33. Re4 Qxc4 34. Rxc4 Rb6 $1 (34... Be7 35. a3 $1 b3 36. Rc7 Re6 37. Rb7) 35. Kg2 (35. a3 $2 b3 $1) 35... Kf6 36. Kf3 Ke5 37. Ke3 Bg5+ 38. Ke2 Kd5 39. Kd3 Bf6 40. Rc2 $6 (40. b3 Be7 41. Rd4+) 40... Be5 41. Re2 Rf6 42. Rc2 Rf3+ 43. Ke2 Rf7 44. Kd3 {EFIII 1254.} Bd4 $1 $19 {[#]} 45. a3 (45. b3 Rf3+ $1 46. Ke2 Rf2+ 47. Kd3 Rxc2 48. Kxc2 Ke4 $19) (45. Re2 Rf3+ 46. Kc2 Kc4 $1 47. b3+ (47. Rd2 Rf1 48. Re2 Ra1) 47... Kd5 48. Re7 Rf2+ 49. Kd3 Bc5 $19) 45... b3 $1 46. Rc8 (46. Re2 Rf3+ 47. Kd2 Bxb2 $19) (46. Rd2 Rf3+ 47. Ke2 Rf2+) 46... Bxb2 (46... Rf3+) 47. Rd8+ Kc6 (47... Ke6 48. Rb8 (48. Re8+ Kd7 49. Rb8 Rf3+) 48... Rf3+ 49. Kc4 Rc3+ 50. Kb4 Ba1 $1 {(the right move with the bK in e6)} 51. a4 b2 $19) 48. Rb8 Rf3+ 49. Kc4 Rc3+ 50. Kb4 Kc7 $1 {exact text.} ( 50... Ba1 $4 {(often suggested, but ...)} 51. Rc8+ $8 (51. a4 $4 b2 $1) 51... Kb7 52. Rxc3 b2 53. Rb3 $8 $18) 51. Rb5 Ba1 $1 52. a4 b2 0-1 [Event "-1 puis 1#"] [Site "?"] [Date "1939.??.??"] [Round "?"] [White "Adabashev, M."] [Black "0230.20"] [Result "1-0"] [SetUp "1"] [FEN "8/8/8/7R/R1PP1k2/8/5K2/3b4 w - - 0 1"] [PlyCount "0"] [EventDate "1939.??.??"] {The idea is to play back the last white move and replace it with an immediate mate. 1st quadruplet: capture c2-c4 then 1 d4-d5#. 2nd quadruplet (one row higher): capture bxPc5 then 1 d5xc6 e.p.#. Favourable prejudice for the satisfaction of the statement, nothing proving that ...c7-c5 was the last move. 3rd quadruplet (one row up): capture b5xc6 e.p. then 1 d6-d7#. 4th quadruplet (one row higher): capture c6-c7 then 1 d7-d8N#. Presented on a forum on 28-9-2006 under the title "Quadruplets for all audiences" and much appreciated. Show it to your club, if possible using 4 chessboards, which allows you to leave the 2nd one for the end !} -- 1-0 [Event "2# b) remove black pawn"] [Site "?"] [Date "1948.??.??"] [Round "?"] [White "Seneca, C."] [Black "0122.61"] [Result "1-0"] [SetUp "1"] [FEN "8/3B4/8/2P2p2/2P2P2/BP1P4/1Pk1N1N1/R3K3 w Q - 0 1"] [PlyCount "3"] [EventDate "1948.??.??"] {The last move could have come from the black pawn and so castling is legal (black king king arrived by d3 when the pawn was on d2). In the twin (- Pf5) this is no longer the case, the last move having necessarily been ...Kb1-c2, following Ra2-a1+.} 1. Nc3 $1 ({twin : remove Pf5} 1. Be8 $1 Kxd3 (1... Kxb3 2. Nd4# ) 2. Bg6 {# but not 1 Nc3? Kxd3!}) 1... Kxd3 (1... Kxb3 2. Ba4#) 2. O-O-O# 1-0 [Event "2#"] [Site "?"] [Date "1955.??.??"] [Round "?"] [White "Seneca, C."] [Black "1511.75"] [Result "1-0"] [SetUp "1"] [FEN "2kr1N2/pRpp2p1/Pp1B2P1/1P6/6Q1/8/P1PP2P1/4K2R w K - 0 1"] [PlyCount "3"] [EventDate "1955.??.??"] {The last black move was ...0-0-0 (the rook cannot come from e8, the king from b8), which has two consequences: the Rb7 comes from a promotion; the move preceding castling was cxb5 or hxg6: see below. 9 white captures (hxg, bxa, e2xd3xc4xb5, fxPexdxcxb7-b8R) corresponding to the 3 missing black pawns and 6 figures. The only difficulty: how to capture the original pawns f7 & h7. The f7-pawn could have moved to the "d" file (or to "e", leaving its colleague e7 to move on "d", which amounts to the same thing) or to promote itself by . ..fxexd1=X (or f1). In each case: 2 black captures. The h7-pawn could have moved to the "g" file, either ...hxg so that White also makes hxg, or promote itself by ...h2xg1=X, coming back to the same. In each case: 1 black capture. In total, 3 black captures. This corresponds to the 3 missing white moves (considering that b7 is a promoted pawn). These captures did not uncastled the white king. Signore Ceriani would be happy: the 32 personaggi have played their role !} 1. O-O $1 {Blocus.} (1. Rf1 $2 Re8+ $1) 1... Rxf8 (1... Re8 2. Qxd7#) (1... cxd6 2. Qc4#) (1... c5 2. Rb8#) 2. Rxf8# 1-0 [Event "3# kriegspiel"] [Site "?"] [Date "1965.??.??"] [Round "?"] [White "Trillon, JM."] [Black "0555.34"] [Result "1-0"] [SetUp "1"] [FEN "2B3nK/4p3/4R3/3P1p1N/r6p/1RPNp2k/1P6/b5B1 w - - 0 1"] [PlyCount "5"] [EventDate "1965.??.??"] {In Kriegspiel, one ignores the moves played by the opponent. We can ask the referee if one of our pawns can capture ("Are there any", title of a book by G.F. Anderson). When we try a move, if it is possible it is ratified; if not, we can try something else. The referee also partially informs if the opponent captures or checks} 1. Rg6 $1 { In normal chess, this move exerts 4 threats: Nf2+, Ndf4+, Nhf4+ and Bxf5+. But Black could have parried any of these threats. It is therefore necessary to be very clever. Are there any (pawn captures)? If the answer is no, do Ndf4+! (but not the other knight, in case ...Rg4 was played). If the answer is yes, it means that the Pe7 (in e6 or e5) or the rook on one of the squares d4, b4 or a3. Try cxd4 (but not cxb4? because, if accepted ...Bxb2+; nor bxa3? Bxc3+). If the move is accepted, make then 3 Nf2#. Otherwise, play Nf2+ ...exf2 and ask again: is there any? If the answer is no, it is proof that Black had played 1...e5, the en passant is no longer possible. Then make 3 c4#. If the answer is yes, try 3 cxb4. In case of refusal, we deduce that Black had played 1...Ra3 or 1...e6. Try 3 Bxf5, which will be accepted in case of 1...Ra3. In case of refusal, so 1...e6, the rook is not in a3 and one can quietly finish with 3 c4#.} Rg4 (1... Rd4 2. cxd4 e5 (2... Nh6 3. Bxf5+ $2 ) (2... Bxb2 3. Nf2#) 3. Nf2# (3. Ndf4+ $2 exf4)) (1... e5 2. Nf2+ $1 (2. Ndf4+ $2) 2... exf2 3. c4#) (1... Rb4 2. Nf2+ (2. cxb4 $2 Bxb2+) 2... exf2 3. cxb4#) (1... Ra3 2. Nf2+ (2. bxa3 $2 Bxc3+) 2... exf2 3. Bxf5#) (1... e6 2. Nf2+ exf2 3. c4#) 2. Ndf4+ (2. Nhf4+ $2 Kg3 $1) 2... Rxf4 3. Nxf4# {"Reasoning classy logic, full of confusing traps" (Br. Larsson).} 1-0 [Event "2#"] [Site "?"] [Date "1936.??.??"] [Round "?"] [White "Barthe, V."] [Black "1517.43"] [Result "1-0"] [SetUp "1"] [FEN "1B6/2N1P3/4pQ2/R3nrp1/2Rnk3/1P3p2/2P2P2/6K1 w - - 0 1"] [PlyCount "0"] [EventDate "1936.??.??"] 1-0 [Event "2#"] [Site "?"] [Date "1936.??.??"] [Round "?"] [White "Barthe, V."] [Black "3517.43"] [Result "1-0"] [SetUp "1"] [FEN "1B6/2N1P3/4pq2/R3nrp1/2Rnk3/1P3p2/2P2P2/6K1 w - - 0 1"] [PlyCount "0"] [EventDate "1936.??.??"] 1-0 [Event "2#"] [Site "?"] [Date "1958.??.??"] [Round "?"] [White "Pavlov, Y."] [Black "1217.21"] [Result "1-0"] [SetUp "1"] [FEN "2B5/1K6/6n1/6R1/3pk3/Q7/3PNP2/4n2R w - - 0 1"] [PlyCount "0"] [EventDate "1958.??.??"] 1-0 [Event "2#"] [Site "?"] [Date "1989.??.??"] [Round "?"] [White "Golab, M."] [Black "4588.44"] [Result "1-0"] [SetUp "1"] [FEN "1q1b1r2/6B1/1pR1Pp2/2p1kB2/1pP3RN/P4b2/1P1Q1Nn1/1K2n3 w - - 0 1"] [PlyCount "0"] [EventDate "1989.??.??"] {One of the very few "Fleck themes" worthy of interest !} -- 1-0 [Event "2#"] [Site "?"] [Date "1949.??.??"] [Round "?"] [White "Nascimento, R."] [Black "1585.14"] [Result "1-0"] [SetUp "1"] [FEN "B2KR3/4nr2/1Bppp1P1/3k4/R2Nb1N1/4p3/3b1Q2/8 w - - 0 1"] [PlyCount "0"] [EventDate "1949.??.??"] 1-0 [Event "2#"] [Site "?"] [Date "1949.??.??"] [Round "?"] [White "Ten Cate, P."] [Black "1855.33"] [Result "1-0"] [SetUp "1"] [FEN "3r4/2Q5/8/1pnNpP1p/3k2bR/1rNP4/1R3P1K/BB6 w - - 0 1"] [PlyCount "0"] [EventDate "1949.??.??"] 1-0 [Event "2#"] [Site "?"] [Date "1956.??.??"] [Round "?"] [White "Ten Cate, P."] [Black "1582.24"] [Result "1-0"] [SetUp "1"] [FEN "1Q6/4p3/5p2/2p2Pp1/K3kr2/b1PRN1B1/4B2N/4R2b w - - 0 1"] [PlyCount "0"] [EventDate "1956.??.??"] 1-0 [Event "2# "] [Site "?"] [Date "1951.??.??"] [Round "?"] [White "Mari, A."] [Black "0982.23 (3TB)"] [Result "1-0"] [SetUp "1"] [FEN "KNk5/1p3Pp1/1B4b1/1p3R2/6R1/7B/2NP1r1b/2R1r3 w - - 0 1"] [PlyCount "0"] [EventDate "1951.??.??"] {M. Lipton version 2017.} -- 1-0 [Event "2# "] [Site "?"] [Date "1969.??.??"] [Round "?"] [White "Tikkanen, T."] [Black "1224.66"] [Result "1-0"] [SetUp "1"] [FEN "3B4/pPp5/P1R1P3/1p3p2/1Pnk1p2/1B1N1Pp1/4Q1P1/1R2K3 w - - 0 1"] [PlyCount "0"] [EventDate "1969.??.??"] 1-0 [Event "2#"] [Site "?"] [Date "1979.??.??"] [Round "?"] [White "Tikkanen, T."] [Black "4858.15"] [Result "1-0"] [SetUp "1"] [FEN "8/Bn6/3pQp2/p1r2p1n/2Nk4/Kp3Rqb/3PR3/1B2r1N1 w - - 0 1"] [PlyCount "0"] [EventDate "1979.??.??"] 1-0 [Event "2#"] [Site "?"] [Date "1972.??.??"] [Round "?"] [White "Tikkanen, T."] [Black "1847.43"] [Result "1-0"] [SetUp "1"] [FEN "3nQ1K1/2P5/2pP2R1/2rk4/P2N4/1R1pP3/Bnp3b1/3r4 w - - 0 1"] [PlyCount "0"] [EventDate "1972.??.??"] 1-0 [Event "3#"] [Site "?"] [Date "1955.??.??"] [Round "?"] [White "Eberle, St"] [Black "1441.02"] [Result "1-0"] [SetUp "1"] [FEN "1B2b1R1/6pr/1p6/8/8/8/8/Q2NK2k w - - 0 1"] [PlyCount "0"] [EventDate "1955.??.??"] 1-0 [Event "3#"] [Site "?"] [Date "1963.??.??"] [Round "?"] [White "Glaeser, G."] [Black "1451.34"] [Result "1-0"] [SetUp "1"] [FEN "4N3/4p2K/6R1/2p1k1p1/2Pr2P1/P6p/8/Q1B2b1B w - - 0 1"] [PlyCount "0"] [EventDate "1963.??.??"] 1-0 [Event "3#"] [Site "?"] [Date "1936.??.??"] [Round "?"] [White "Biscay, P."] [Black "1431.00"] [Result "1-0"] [SetUp "1"] [FEN "6R1/b7/6Q1/8/4K3/3N4/7r/7k w - - 0 1"] [PlyCount "0"] [EventDate "1936.??.??"] 1-0 [Event "5#"] [Site "?"] [Date "1963.??.??"] [Round "?"] [White "Grunenwald, A."] [Black "1630.06"] [Result "1-0"] [SetUp "1"] [FEN "1r5k/1r2b1p1/1p1p1pK1/8/8/2Q1p2p/8/8 w - - 0 1"] [PlyCount "0"] [EventDate "1963.??.??"] 1-0 [Event "h#2 3 sol"] [Site "?"] [Date "2014.??.??"] [Round "?"] [White "Abdurahmanovic, F."] [Black "4340.13"] [Result "1-0"] [SetUp "1"] [FEN "8/b6B/1Q6/7p/2k2q1r/p7/1P1p2K1/8 b - - 0 1"] [PlyCount "0"] [EventDate "2014.??.??"] {Cycle of moves and functions, says Ch. Jones.} -- 1-0 [Event "h#3 4 sol"] [Site "?"] [Date "2018.??.??"] [Round "?"] [White "Mladenovic, M."] [Black "3315.01"] [Result "1-0"] [SetUp "1"] [FEN "8/8/1N6/4k3/3p4/1q1n4/3K2Br/4N3 b - - 0 1"] [PlyCount "0"] [EventDate "2018.??.??"] {Presented to the Branko Atanackovic Solving Memorial 2018.} -- 1-0 [Event "h#7 3 sol"] [Site "?"] [Date "2015.??.??"] [Round "?"] [White "Ilincic, B."] [Black "0063.17"] [Result "1-0"] [SetUp "1"] [FEN "8/6pp/7b/7p/5n2/ppp5/1p1Pb3/1K1k4 b - - 0 1"] [PlyCount "0"] [EventDate "2015.??.??"] 1-0 [Event "s#5"] [Site "?"] [Date "1984.??.??"] [Round "?"] [White "Caillaud, M."] [Black "1115.32"] [Result "0-1"] [SetUp "1"] [FEN "5B2/5R1p/3pP1k1/3N4/5P1K/6n1/5NQP/8 w - - 0 1"] [PlyCount "0"] [EventDate "1984.??.??"] {Presented at the German Solving Championship 2018.} -- 0-1