Big audience for this first marsian course with no less than 5 (!) listeners and no or few technical problems despite the number of speakers.
For this big crowd, a big part with some big variations and, in the fairy part, a big composition with, there too, big variations.
Next session on March 28
Below is the mondialised version of the Master's report
---
Master's words
---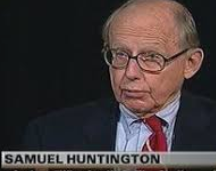 "France, in particular, has undergone a lightning civilizational collapse whose dramatic significance no one seems to have understood. This nation, which for a thousand years had been the intellectual spearhead of Western civilisation, fell apart at in the years 1970-1980. In less than two generations, there has been an explosion of illiteracy, common crime, political corruption, and a large-scale reshuffling of its population, which has deposed it as the historic nation of Western Europe. The French, paradoxically, refuse to look at their situation objectively and seem to want to settle into denial until they die. The future will clearly be without them" (S. Huntington, 1997).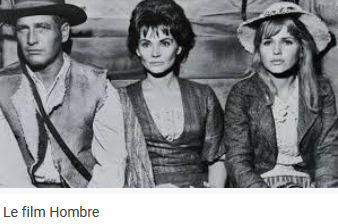 "The structure that is going to disappear, the lock that must be broken, is the nation" (E. de Rothschild, 18-7-1970).
"The French nation is dissolving in Europe, globalisation, immigration and multiculturalism" (E. Zemmour on 6-12-2009).
"Let the dead bury the dead -- the trouble is, with you, the living are not much better" (Paul Newman and Diane Cilento in "Hombre").
"He asked for my daughter's hand in marriage, he bit his fingers off, it's making his feet grow".
"My age? Since I was 18, I'm 75. I'm tired of human stupidity and enthusiastic about beauty".
"When I was eleven, I was in love with a little nine-year-old trapeze artist whose stage name was Mercédès: you could say that my love life began on a high note.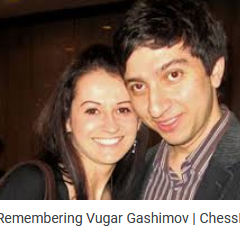 "He who does not create, crouches".

A Rook endgame featuring, after a float, a tragically missing player. It gives us the opportunity for a general review of Rook and "e" & "f" pawns against "g" pawn.An amusement composed by the great player of our game of the day, its prolongation in 45 moves by the king of the kilometre, then a case of discouragement (understandable) against the same hero. The man who gets discouraged must remind Christian Bauer of something.
A festival of under-promotions from a regular of our course, whom I met (already) almost 5 years ago: great humour, but he never laughs! Very courteous and modest, and a great talent. "Not like some people", that's what you were expecting, right? Well, so be it!
Exercises: a failed rescue of the aforementioned Spanish-French-American genius, a prestidigitation rook by the same one, a rescue of our French woman champion who almost got checked a fortnight ago (would you have known how to finish it?) and another magic rook with Queen and Bishop against Queen.
"Morphy was above all an artist; and the best way to appreciate an artist is not to dissect him" (Ph. W. Sergeant, author of a magnificent 1916 book on Morphy)
.

We have nothing against this profession of faith. But if the analysis engines of the modern era, beyond a few unimportant mistakes, give us new aspects of the depth of his game, why deprive us of it?
Morphy was a great friend of Arnous de Rivière, a regular in our course (see Belgrade 2016)!

The latter is featured both in our game of the day and in an incredible endgame, an exercise we will develop in the next session.
PM had a few things in common with Fischer: a clear look, a willing jaw, a delightful smile, a perfect behaviour in front of the board. Yes, a great respect for the concentration of his opponent, which is not given to all. Just a habit: looking at the sky when he was sure to win. Also, the desire to analyse the game with his opponent. Sometimes bad starts. And later, a great mistrust for everything, which some were quick to call "paranoia".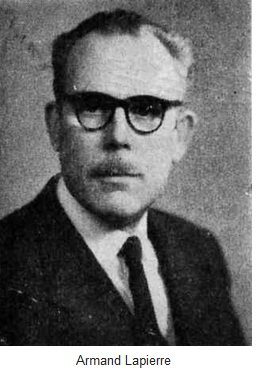 Training: a lot of sacrifice and testing. The easiest seems to be the Zepler, but I don't think so. Issler and Groeneveld illustrate the same theme. Which do you think is my favourite of the two? And yours? To match, it's up and to the right. In the last 2#, three units can occupy a square, which one would you place there?
Two cute 3# from the former president of the French problemists, then an illustration of the "Swiss theme": the threat set up by the 2nd white move is changed from the one this same move set up as a try, so the parry is now weakening. A cousin of the Roman theme. Then an equally logical 5#, where a less conclusive defender is selected.
h#2 easy, an h#7 with just a white pawn, finally a selfmate 4# with a twin, this is quite rare, but very affordable. You will be rewarded for your research by the beauty of the mates.
Have a good time. See you in 3 weeks if Deus vult..
Master's diagrams
[Event "?"] [Site "?"] [Date "1999.??.??"] [Round "?"] [White "Vaulin A, Gashimov V"] [Black "0800.77"] [Result "1/2-1/2"] [SetUp "1"] [FEN "6k1/p1p2rp1/1p1p3p/4rp2/1PP5/4P1P1/P4P1P/2RR2K1 w - - 0 27"] [PlyCount "105"] [EventDate "1999.??.??"] [SourceDate "2000.07.25"] 27. Rd3 a5 $6 (27... g5) 28. f4 $1 Re4 29. bxa5 bxa5 30. Kf2 Rfe7 (30... g5 31. Rd5 a4 32. Ra5 c5 33. Rxa4 Rfe7 34. Rc3 Kf7 35. Ra6 Rb7) 31. Rcc3 g6 32. Rd5 a4 33. Ra5 Kf7 34. Kf3 h5 35. h3 c6 36. Rxa4 d5 37. Ra6 $1 dxc4 $6 (37... Rxc4 $1 38. Rxc4 dxc4 39. Rxc6 Ra7 40. Rxc4 Rxa2) 38. Rxc6 $16 Ra7 $1 39. a3 Ra4 40. g4 hxg4+ 41. hxg4 Re6 $1 42. Rc5 $1 (42. R6xc4 Rxc4 43. Rxc4 fxg4+) 42... fxg4+ $8 (42... Kf6 $2 43. g5+ $8 Kf7 44. R5xc4 $18) 43. Kxg4 Kf6 44. Rc7 (44. Kf3 Rea6 $1) 44... Rea6 $2 (44... Re8 $1 45. R7xc4 Rxc4 46. Rxc4 Rxe3 $11 47. Rc6+ Kf7 48. a4 Ra3 $11) 45. e4 $1 Rxa3 46. e5+ $1 Ke6 47. Rxa3 Rxa3 48. Rxc4 $18 Ra1 49. Rc6+ $8 ({Black to move} 49. -- Rh1 $2 {(an instructive mistake)} (49... Rg1+ $3 {[#]} 50. Kf3 Kf7 51. Rc6 Ke7 $11 {as in Portisch-Sax 1975}) 50. Rc6+ $8 Kf7 51. Kg5 $2 {(echo mistake)} (51. Rc7+ $8 Ke6 52. Kg5 $8 {: text}) 51... Rh5+ $1 (51... Rg1+ $1 52. Kh4 Rh1+ 53. Kg4 Rg1+ 54. Kf3 Ke7 55. Rf6 Ke8 $11 {Kopaïev 1958}) 52. Kg4 Rf5 $3 $11 {[#]} (52... Rh1 $2 53. Rc7+ {: text}) (52... Kg7 $6 53. Rc7+ Kg8 $2 {(...Kf8!!)} 54. e6 $8 Kf8 55. Rf7+ $3 Kg8 56. f5 $3 Rxf5 57. Rxf5 $8 gxf5+ 58. Kxf5 $18) 53. Rc7+ Kg8 $1 (53... Ke6 $2 54. Rg7 $1) (53... Kf8 $1 54. e6 Rf6 $1) 54. Ra7 (54. e6 Kf8 $8) 54... Kf8 $8 55. Ra6 Kg7 56. Rb6 Kf7 57. Rb3 Ke7 58. Rg3 Ke6 $1 (58... Kf7 $1 59. Kf3 Rh5 $1) 59. Rg2 ( 59. Kf3 g5 $3 60. Rxg5 Rxg5 $8 61. fxg5 Kf5 $3 $11 {[#]}) (59. Rh3 Kf7 $1 60. Rh7+ Kf8 $1 61. Ra7 Kg8 $1 $11) 59... Rh5 $1 {(it's a draw but not without danger)} ( 59... Kf7 $1 60. Kf3 Rh5 $1) (59... Ke7 $2 60. Kf3 $8 Kf7 61. Rg5 $3) 60. Kf3 Kf5 $1 (60... Rh6 $1) 61. Rg3 Rh6 $3 {[#]} 62. Rg5+ Ke6 63. Ke4 Kf7 $1 64. Kd5 Rh4 $1 $11) (49. Kg5 $2 Rg1+ $3 50. Kh6 Kf5 $8 51. Rc6 (51. Kg7 g5 $1) 51... Kxf4 $8 52. e6 g5 $1 (52... Kf5 $1 53. Kg7 Re1 $8 $11) 53. Kg6 Re1 $8 $11) 49... Kf7 50. Rc7+ $8 (50. -- Kg7 51. -- {with bK on g7, it's a draw :} (51. Rc7+ Kh6 $8 52. e6 Ra8 $8 {(...Re1? e7! then Kf3 and on ...Re6 f5!)} 53. Rd7 Rb8 $1 54. e7 Re8 $8 $11) 51... Rf1 $2 {\/but not if bR is on f1} (51... Re1 $1 52. Rc7+ Kh6 $8 $11) (51... Rg1+ $1 $11) 52. Rc7+ $8 Kh6 53. e6 $8 g5 54. Kf5 $3 {: exercise 282 [#]}) 50... Ke6 (50... Kf8 51. Kg5 $8 Rf1 (51... Ra6 52. Rd7 $1) 52. Rc6 $1 Rg1+ 53. Kf6 Kg8 54. e6 $18) (50... Kg8 51. Kg5 $8 Rg1+ (51... Rf1 52. Kxg6) 52. Kf6 $1 $19) 51. Kg5 $8 Rg1+ 52. Kh6 $3 {[#]This was also studied by Kopayev. Of course, leaving Pf4 behind is illusory.} Rg4 53. Rc6+ $8 { Switchback !} Kd7 (53... Ke7 54. Rf6 $8 Kd7 55. Kg7 $1) 54. Rf6 $8 (54. Rd6+ $6 Ke7 55. Rf6 $8) 54... Ke8 55. Kh7 $1 (55. Kg7 $1 Ke7 56. Rf7+ $1 Ke8 (56... Ke6 57. Kf8 $8 g5 58. Rf6+ $8 Kd5 59. e6 $8 {1-0 Grosar-Barcenilla 1996 with colours reversed}) 57. e6 $3 {[#](it is not a ZZ: White to move would play e7!)} Rg1 58. Kf6 $1 Rg4 59. f5 $3 {[#]} gxf5 60. Ra7 $18) 55... Kd7 {This is the Kopayev's position, but inverted moving, which makes no difference.} 56. Rf7+ (56. Kg8 $1 Ke7 57. Kg7 $1 Ke8 58. Rf7 $8 Rg1 (58... Kd8 59. Kf8 $1 Rh4 60. e6 $1 Rh8+ 61. Kg7 Rh4 62. Kxg6) 59. Kf6 $1 (59. e6 $1 Rg4 60. e7 $8) 59... Rg4 60. f5 $1 gxf5 61. Ra7 $1 (61. e6 $2 Rh4 $8) 61... Rh4 62. Ra8+ $8 Kd7 63. e6+ $8 { with promotion}) (56. Kg7 $1 Ke7 57. Rf7+ $1) 56... Ke6 57. Rf6+ Kd7 58. Rf7+ $6 Ke6 59. Kg7 $1 (59. Rf6+ $2 Kd7 {would lead to a triple repetition}) 59... g5 $1 {[#]The best chance...} (59... Kd5 60. Rd7+ $1 Ke6 61. Rd6+) (59... Rg1 60. Rf6+ $1 Ke7 61. Rxg6) 60. Rf6+ $2 {...Who succeeds.} (60. f5+ $8 Kxe5 61. Kg6 $8 (61. f6 $2 Ra4 $1 62. Re7+ Kf4 $8 {(Sharif-Iuldachev 1999)} 63. f7 Ra8 $8 64. Re8 Ra7 $8 $11) 61... Rg1 $1 (61... Rg2 62. Re7+ $1 {(or f6!)} Kf4 63. f6 $8 Ra2 64. Re1 $3 Ra8 65. f7 Rf8 66. Rf1+ $8) 62. f6 $3 {[#]} (62. Re7+ $2 Kf4 $8 63. f6 Ra1 $1 64. Re2 Ra8 $1 65. f7 Rf8 $8 66. Rf2+ Ke3 $8 67. Rg2 {(otherwise ...g4)} Kf4 $8 68. Rxg5 Rxf7 $8 $11) 62... Ra1 (62... g4 63. Re7+ $8 Kd6 {(...Kf4 f7!)} 64. Re2 $1 $18) 63. Rb7 $1 (63. Re7+ $2 Kf4 $8 64. f7 Ra6+ $3 65. Kg7 {(Kh5 ... Rf6! Re1 ...Kg3!)} Ra8 $8 66. Re8 Ra7 $8 $11) 63... g4 (63... Rf1 64. Re7+ $1 { (f7? ...Ke6!)} Kf4 65. f7 $1 Kg4 66. Ra7 $1) 64. f7 $8 Rf1 65. Re7+ $1 Kd6 66. Re2 $1 g3 67. Kg7 $8 $18) 60... Kd5 $8 61. Rd6+ (61. e6 gxf4+ $8) (61. f5 Kxe5 $8 62. Kg6 Ra4 $1 63. Kxg5 Rg4+ $8 64. Kxg4 Kxf6 $11) 61... Ke4 $8 62. Rg6 { Three ways to capture the f4-pawn. Which one do you choose ?} Kxf4 $2 { Restarts the game.} (62... Rxf4 $8 {(hardly obvious)} 63. e6 (63. Rxg5 Rf5 $1 $11) (63. Rf6 $2 Kxe5 $8 $19) 63... Rf5 $3 {[#]} 64. e7 Re5 $8 65. Kf7 Rxe7+ $8 66. Kxe7 Kf4 $8 {(wR is badly placed, hindering the path of its King to the "h" column, via g6)} 67. Rf6+ (67. Kf6 g4 $8) 67... Ke3 68. Ke6 { (and now Kf6 is prevented)} (68. Kf7 -- {if wR was on f7 :} 69. Kf6 $1 g4 70. Rg7 $8 Kf3 71. Kg5 $8 g3 72. Kh4 $8 $18) 68... g4 $8 69. Kf5 g3 $8 $11) (62... gxf4 $2 {(you will have eliminated this one !)} 63. Rxg4 $8 Kxe5 64. Kg6 $1 (64. Rg6 $2) 64... f3 65. Kg5 $8 f2 66. Rf4 $8 $18) 63. e6 $8 Rg1 64. e7 $1 (64. Rf6+ $1 Kg3 65. e7 $8 Re1 66. Kf7 $8 {idem}) 64... Re1 65. Rf6+ $8 Kg3 66. Kf7 $8 Rxe7+ (66... g4 67. Re6 $8) 67. Kxe7 g4 68. Ke6 $1 Kh2 69. Rh6+ $6 {The White's driver does not know exercise 130.} (69. Ke5 $1 g3 70. Kf4 $8 g2 71. Rh6+ $8) (69. Kf5 $1 g3 70. Kg4 $1 g2 71. Rh6+ $8 Kg1 72. Kg3 Kf1 73. Rf6+ $8 Kg1 74. Rf7 $1 Kh1 75. Rh7+ $8 Kg1 76. Rh2 $18) 69... Kg2 70. Kf5 $2 { White holds on to the last mistake.} (70. Rf6 $3 {(preventing body interposition)} g3 71. Ke5 $8 Kh2 72. Kf4 $8 g2 73. Rh6+ $8 Kg1 74. Kg3 $8 {as above}) 70... Kf3 $8 71. Ra6 g3 $8 72. Ra3+ Kf2 $8 73. Kg4 g2 $8 74. Ra2+ Kg1 $1 (74... Kf1 $1) 75. Ra6 (75. Kg3 Kh1 $8 76. Rxg2 {stalemate} ) 75... Kf2 $1 (75... Kh2 $2 76. Rh6+ $8) (75... Kf1 $1) 76. Ra2+ Kg1 77. Kh3 Kh1 $8 78. Ra1+ (78. Rxg2 {stalemate}) 78... g1=Q 79. Rxg1+ 1/2-1/2 [Event "?"] [Site "?"] [Date "1964.??.??"] [Round "?"] [White "Taimanov, Stahlberg"] [Black "0400.43"] [Result "0-1"] [SetUp "1"] [FEN "8/6k1/1p3pP1/4p3/8/2Pr2PK/P7/4R3 b - - 0 47"] [PlyCount "47"] [EventDate "1964.??.??"] [SourceDate "2000.07.25"] 47... Rxc3 48. Rb1 Rc6 49. a4 Kxg6 50. Kg4 f5+ 51. Kh4 Re6 52. Kh3 e4 53. Ra1 Kg5 54. a5 bxa5 55. Rxa5 Rd6 56. Re5 (56. g4 $2 Rd3+) 56... Rd2 (56... Kf6 57. Re8 Re6 58. Ra8 Re5 59. Ra6+ Ke7 $11 {Taimanov-Stahlberg}) 57. Re8 Ra2 58. Rf8 $2 {Variation of the game. Exercise 282.} (58. Rg8+ $1 Kf6 (58... Kh6 59. Rf8 Rf2 60. Re8 $11) (58... Kh5 59. g4+ $1) 59. Re8 $1 (59. g4 $2 Ra3+ $1 {(...f4? Rf8+!)} 60. Kh4 f4 $8 61. Rf8+ Ke5 $8 62. Rf5+ Kd4 $8 63. Rxf4 Rf3 $8 $19) (59. Rf8+ $2 Ke5 $8 60. Re8+ Kd4 $1) 59... Re2 (59... Ra5 60. Kg2 Kf7 61. Rb8 Ra2+ 62. Kf1 $11) 60. Ra8 $1 (60. g4 $2 Re3+ $8) 60... Re3 61. Kg2 $11) 58... e3 $3 {[#]} (58... Rf2 $2 59. Re8 $1 Re2 60. Rf8 $11) 59. g4 (59. Re8 e2 $8 60. Re3 Kf6 $8 61. Re8 (61. Kh4 e1=Q $1 62. Rxe1 Rh2#) 61... Rb2 $1 62. Re3 (62. g4 f4 $1) 62... f4 $1 63. gxf4 Rb3 $1 $19) 59... Kf4 $3 {[#]The material no longer matters : everything for the e3 hero.} (59... fxg4+ $2 60. Kg3 Re2 (60... e2 61. Re8 $1) ( 60... Ra3 61. Rg8+ $1 Kf5 62. Re8 $8) 61. Rg8+ $1 (61. Re8 $1 Re1 62. Re5+ Kf6 63. Re8 Kf5 64. Re7 $8 Rg1+ 65. Kh2 $8 $11) 61... Kf5 62. Rg5+ $1 {[#]} (62. Rxg4 $2 Rg2+ $8) (62. Ra8 $1) 62... Kf6 63. Rxg4 $11) (59... f4 $2 60. Rf5+ $8) 60. Rxf5+ (60. gxf5 e2 $1 61. Re8 Ra3+ $1 62. Kg2 Re3 $8 $19) 60... Ke4 61. Rf8 ( 61. Rf1 e2 $1 62. Re1 Kf3 63. Kh4 Kf2 $1 (63... Rd2 $1 64. Kg5 Rd1 $8 65. Rxe2 Kxe2 66. Kf5 Rf1+ $3 {[#]}) (63... Ra4 $2 64. Kh5 $8 $11) 64. Rh1 e1=Q 65. Rxe1 Kxe1 66. g5 Rg2 $3 {[#]} 67. Kh5 Ke2 $1 68. g6 Kf3 $1 69. Kh6 Kf4 70. g7 Kf5 $8 71. Kh7 Rh2+ $3 {[#]} 72. Kg8 Kg6 $8 73. Kf8 Rf2+ $8) (61. Kg3 Ra1 $8 62. Rf4+ Kd3 $19) 61... e2 $8 62. Re8+ Kf3 63. Rf8+ Ke3 $8 64. Re8+ Kf2 $8 65. Rf8+ Kg1 $8 66. Re8 Ra3+ $8 67. Kh4 Kf2 $8 68. Rxe2+ (68. g5 Re3 $8 69. Rf8+ Kg2 $19) 68... Kxe2 69. g5 Kf3 70. g6 Kf4 0-1 [Event "?"] [Site "?"] [Date "1858.??.??"] [Round "?"] [White "Morphy, P."] [Black "4667.48"] [Result "1-0"] [SetUp "1"] [FEN "1rb2nnb/1p1pp1P1/4p1k1/P1p3pN/4P2P/Kp3Qp1/4r2q/8 w - - 0 1"] [PlyCount "15"] [EventDate "1858.??.??"] [EventType "match"] [EventCountry "ENG"] [SourceDate "2000.07.25"] {You have White. An easy win, no ?} 1. Qf7+ $3 (1. gxh8=N+ $2 Kh6 $8 (1... Kh7 $2 2. Qf7+ $8 {and mate in 2}) 2. Nf7+ $8 Kh7 $8 3. Nxg5+ $8 Kh8 $11) 1... Kxf7 (1... Kh7 2. gxf8=Q+) 2. gxh8=N+ $3 {[#]} Ke8 3. Ng7+ Kd8 4. Nf7+ Kc7 5. Ne8+ Kc6 6. Ne5+ Kb5 7. Nc7+ Kxa5 8. Nc4# {Will be (more than largely) extended by H.F.L. Meyer & O. Blathy in 1890.} 1-0 [Event "?"] [Site "?"] [Date "1890.??.??"] [Round "?"] [White "Meyer, HFL & Blathy O"] [Black "3878.38"] [Result "1-0"] [SetUp "1"] [FEN "b2b3R/1np2pp1/2N5/n1PK4/pP3P2/N1k2p2/Rpp3p1/r1B2rq1 w - - 0 1"] [PlyCount "89"] [EventDate "1890.??.??"] [SourceDate "2000.07.25"] {Checkmate in 45 moves.} 1. Nb5+ $1 (1. Bxb2+ $2 Kb3 $19) 1... Kd3 (1... Kb3 $2 2. Rxb2#) 2. Ne5+ Ke2 3. Nc3+ Kf2 (3... Ke1 $2 4. Nd3#) 4. Nd3+ $1 {[#]} Kg3 5. Ne4+ Kg4 6. Ne5+ Kf5 7. Ng3+ Kf6 8. Ng4+ Ke7 (8... Kg6 $2 9. f5#) 9. Nf5+ Kd7 10. Ne5+ Kc8 11. Ne7+ Kb8 12. Nd7+ $1 (12. N5c6+ $2 Nxc6 {: so this Na5 must be moved }) 12... Ka7 13. Nc8+ Ka6 14. Nb8+ Kb5 15. Na7+ Kxb4 16. Na6+ Kc3 (16... Kb3 $2 17. Rxb2+ Kc3 18. Nb5+ Kd3 19. Nb4+ Ke2 20. Rxc2+ {and mate in 2}) 17. Nb5+ Kd3 18. Nb4+ Ke2 19. Nc3+ Kf2 20. Nd3+ $1 {[#]as in 4th move, Pb4 less !} Kg3 21. Ne4+ Kg4 22. Ne5+ Kf5 23. Ng3+ Kf6 24. Ng4+ Ke7 25. Nf5+ Kd7 26. Ne5+ Kc8 27. Ne7+ Kb8 28. Nd7+ Ka7 29. Nc8+ Ka6 30. Nb8+ Kb5 31. Rxb2+ $1 {Nuance.} Nb3 {Releasing c6.} 32. Na7+ {Compare with the position at move 15: black Knight has moved from a5 to b3.} Kb4 (32... Ka5 $2 33. Bd2+ Nxd2 34. Rb5#) 33. Nbc6+ $1 (33. Na6+ $4 Ka5 $19) 33... Kc3 34. Nb5+ Kd3 35. Nb4+ (35. Ne5+ { (small dual)} Ke2 36. Nc3+ Kf2 37. Nd3+) 35... Ke2 36. Nc3+ (36. Rxc2+ $6 { (waste of time)} Nd2 $1 37. Rxd2+ Ke3 38. Re2+ $3 (38. Rd3+ $4 Kf2 $19) 38... Kxe2 39. Nc3+ Kf2 40. Nd3+ {: text}) 36... Kf2 37. Nd3+ $1 {[#]} Kg3 38. Ne4+ Kg4 39. Ne5+ Kf5 40. Ng3+ Kf6 41. Ng4+ Ke7 42. Nf5+ Kd7 43. Ne5+ Kc8 44. Ne7+ Kb8 { Two and a half laps.} 45. N5c6# {The hound returns to its original square to checkmate.} 1-0 [Event "?"] [Site "?"] [Date "1858.??.??"] [Round "?"] [White "Owen J, Morphy"] [Black "4400.44"] [Result "1/2-1/2"] [SetUp "1"] [FEN "8/1p3rk1/6p1/p2P2Qp/P7/6P1/2q3KP/3R4 w - - 0 40"] [PlyCount "27"] [EventDate "1858.??.??"] [EventType "match"] [EventCountry "ENG"] [SourceDate "2000.07.25"] 40. Rd2 (40. Qd2 Qxa4 41. d6) 40... Qe4+ 41. Kh3 $8 Qe1 (41... Qxa4) 42. d6 Qf1+ 43. Rg2 $8 Rd7 44. Qe5+ (44. Qxa5) 44... Qf6 45. Qb2 $2 (45. Qxf6+ $1 Kxf6 46. Rf2+ $1 Ke6 (46... Ke5 47. Rb2) 47. Kh4 Rxd6 48. Kg5) 45... Rxd6 46. Qxb7+ Kh6 {White made a move, but gave up as soon as Black replied. Could you resist better ?} 47. Qc8 $3 {[#]The creator of the 1 e4 b6 opening misses a great opportunity.} (47. Qb5 $2 g5 $1 {0-1 Owen-Morphy}) 47... g5 ( 47... Rc6 $1 {(keeps the advantage)} 48. Qd7 $8 (48. Rf2 $2 Qxf2 $8 49. Qxc6 Qf1+ $8 50. Qg2 {(on Kh4 follows the same move)} Qf5+ $8 51. g4 Qd3+ $8 52. Qg3 hxg4+ $1 53. Kg2 Qxg3+ 54. Kxg3 Kg5 $8 $19) 48... Rc4 $1 (48... Rd6 49. Qc8 $8) 49. Qd2+ $8 (49. Ra2 $2 Qf1+ $8 50. Rg2 Rc2 $8) 49... g5 $1 50. Rf2 $8 Qe6+ 51. Kg2 $8 h4 $8 (51... Rxa4 52. h4 $1) 52. Qd1 h3+ 53. Kg1 $8 Rc3 $3 {[#]} (53... Qb6 $2 54. Qf1 $1) 54. Rd2 (54. Qf1 Kg7 55. Qd1 Qc6 $1) 54... Qb6+ 55. Kf1 Rc6 $17) (47... Rd4 48. Ra2 $1 (48. Qc1+ $1) 48... Qf1+ 49. Rg2 Rxa4 $6 50. Qh8+ $8 Kg5 51. Qd8+ $8 Qf6 $2 52. Qd2+ $8) 48. Rf2 $3 {[#]What you should have seen.} Qxf2 (48... g4+ 49. Kg2 $8) 49. Qh8+ $8 Kg6 50. Qg8+ $8 Kf5 51. Qf7+ $8 Rf6 $8 52. Qd5+ $8 Kg6 53. Qg8+ $8 1/2-1/2 [Event "?"] [Site "?"] [Date "2002.??.??"] [Round "?"] [White "Costeff, G."] [Black "4508.83"] [Result "1-0"] [SetUp "1"] [FEN "1R4Q1/P2NP2P/1q2R3/2P2npp/1P3kn1/8/2PPPp2/1r2NK2 w - - 0 1"] [PlyCount "17"] [EventDate "2002.??.??"] [SourceDate "2000.07.25"] 1. Re4+ $8 (1. Qxg5+ $4 Kg3 $8 $19) 1... Kg3 (1... Kxe4 2. a8=Q+) 2. Rxg4+ $8 ( 2. Qb3+ $4 Kh2 $8) 2... hxg4 3. Qb3+ $3 {[#]} Rxb3 4. cxb3 $8 {Now, if Black Queen is playing on a6, we promote a Queen on a8 or h8, parrying mate. But if she comes on c6 or h6, what do you do ?} Qh6 (4... Qc6 5. a8=B $3 {[#]} (5. a8=Q $2 Ne3+ $1 6. dxe3 Qh1+ $8 7. Qxh1 fxe1=Q+ 8. Kxe1 {stalemate}) 5... Qa6 6. h8=B $3 {[#]} (6. h8=Q $2 Ne3+ $8 7. dxe3 fxe1=Q+ 8. Kxe1 Qxe2+ $8 9. Kxe2 {stalemate}) 6... fxe1=Q+ 7. Kxe1 $18) (4... Qa6 {(or e6)} 5. a8=Q (5. h8=Q)) 5. h8=R $3 {[#]} (5. h8=Q $2 Ne3+ $1 6. dxe3 Qh1+ $8 7. Qxh1 fxe1=Q+ 8. Kxe1 {stalemate}) (5. a8=Q $2 Ne3+ $1 6. dxe3 Qh1+ $8 7. Qxh1 fxe1=Q+ 8. Kxe1 {stalemate}) (5. a8=B $4 Ne3+ $1 6. dxe3 Qh2 $1 {followed by mate}) 5... Qa6 6. a8=R $3 {[#]} (6. a8=Q $2 Ne3+ $8 7. dxe3 fxe1=Q+ 8. Kxe1 Qxe2+ $8 9. Kxe2 {stalemate}) 6... Ne3+ (6... Qc6 7. e8=Q) 7. dxe3 Qxe2+ 8. Kxe2 f1=Q+ 9. Kd2 $1 {Double underpromotion.} 1-0 [Event "?"] [Site "Paris"] [Date "1863.??.??"] [Round "?"] [White "Arnous de Rivière, J."] [Black "Morphy, P."] [Result "1-0"] [ECO "C54"] [PlyCount "109"] [EventDate "1863.??.??"] [EventType "game"] [EventCountry "FRA"] [SourceDate "2000.07.25"] 1. e4 e5 2. Nf3 Nc6 3. Bc4 Bc5 4. d3 {This is how we play... in the 21st century !} Nf6 5. O-O h6 6. c3 d6 7. b4 (7. a4 a5 8. Na3 O-O 9. Nc2 Be6 10. Bxe6 fxe6 11. Be3 Bxe3 12. Nxe3 Qe8 $11 {Fressinet,L (2662)-Anton Guijarro,D (2666)/Riyadh 2017}) 7... Bb6 8. a4 (8. Nbd2 O-O (8... Ne7 9. Bb3 c6 10. d4 Ng6 11. Nc4 O-O { Kravtsiv,M (2672)-Grischuk,A (2772)/Riyadh 2017}) 9. Bb3 Ne7 10. Nc4 Ng6 11. h3 Be6 12. Bc2 Re8 13. a4 c6 14. Nxb6 axb6 15. d4 exd4 16. cxd4 d5 17. e5 Ne4 18. Re1 Bf5 {Xu,Y (2444)-Cheparinov,I (2698)/Saigon 2017}) 8... a5 (8... a6 9. Nbd2 O-O 10. Bb3 d5 (10... Ne7) 11. Bb2 Be6 {Yusin-Kasimdzhanov / Dubai 2014}) 9. b5 Ne7 10. Bb3 (10. Nbd2 O-O 11. Re1 (11. Ba3 Ng6 12. Re1 Nh7 {Ghaem Maghami-Maghsoodloo / Amol 2018}) 11... Ng6 12. d4 Re8 (12... c6 13. bxc6 bxc6 14. Ba3 Re8 15. Qc2 d5 $11 {Nijboer,F (2546)-Gledura,B (2585)/Bundesliga 2017} ) 13. Qb3 Be6 14. Bxe6 Rxe6 15. d5 (15. Ba3 Qb8 16. Nc4 exd4 17. Nxb6 cxb6 18. Nxd4 Rxe4 19. Rxe4 Nxe4 20. Re1 Nf6 $11 {Shankland,S (2705)-L'Ami,E (2619)/ Douglas 2019}) 15... Re8 16. Nc4 Bc5 17. b6 cxb6 $6 (17... c6) 18. Ba3 Qc7 $6 ( 18... Rc8 19. Bxc5 Rxc5 20. Nxb6 Qc7) 19. Bxc5 Qxc5 20. Nfd2 $16 {Sadzikowski, D (2522)-Gumularz,S (2483)/Warsaw 2019}) 10... O-O 11. Nbd2 Ng6 12. Nc4 (12. Re1 Bg4 13. h3 Bh5 14. Nf1 Nh4 15. N1h2 Nxf3+ 16. Nxf3 Qd7 17. Be3 $11 { Alekseenko,K (2674)-Akopian,V (2638)/Douglas 2019}) 12... Bg4 (12... Bc5 13. d4 exd4 14. cxd4 Bb4) (12... c6) 13. Nxb6 cxb6 14. Qe2 $6 {Imprecise.} (14. h3 Bh5 15. d4 (15. g4 $2 Nxg4 $1 16. hxg4 Bxg4 $19) 15... Nf4 (15... Nh4 16. g4 $1 Nxg4 $6 17. Nxh4 $1) 16. Re1 Re8 17. Bxf4 exf4 18. e5 $14) 14... Nh4 $1 $15 15. Kh1 Qc8 16. Bd2 $6 (16. Rg1 Qxc3 17. Rb1 d5 $1 18. exd5 Rfe8 $15) 16... Bxf3 17. gxf3 Qh3 18. Rg1 $8 Nxf3 19. Rg2 $8 Ng4 (19... d5 $1 20. exd5 Rfe8 $17) ( 19... Rac8 $1) 20. Rag1 $2 {The player in first has seen the key move of the defence, but wants to pass the rook first, which is a decisive mistake.} (20. Bd1 $3 Ngxh2 (20... Nxd2 $2 21. Rxg4 $18) (20... Nfxh2 21. Rg3 {is equivalent to}) 21. Rg3 $8 Qf1+ $1 (21... Qh5 {(or on h4)} 22. Kg2 $8) 22. Qxf1 Nxf1 23. Rxf3 Nxd2 24. Re3 {(two more black pawns, but the knight is locked in)} f5 25. Ra2 $8 Nb1 $8 26. Bb3+ Kh8 27. Re1 Nxc3 28. Rc2 Nxa4 29. Bxa4 $14) 20... g5 $2 {The capture on g7 was not to be feared, but this lets the win and even gives White some chances.} (20... Ngxh2 $1 21. Rxg7+ (21. Rg3 Qh5 22. Kg2 $4 Nh4+ $8) 21... Kh8 22. R1g3 $8 (22. R7g3 $2 Rg8 $3 $19) 22... Qh5 $1 (22... Qh4 $2 23. Kg2 $8 $16) (22... Qf1+ $2 23. Qxf1 Nxf1 24. Bxh6 $1 $18) 23. Bd1 $1 (23. Qd1 $2 {(only move under consideration at the time)} Nf1+ $1 24. Kg2 N1xd2 $19) 23... f5 $3 {[#](the threat was Kg2)} (23... Nf1+ $2 24. Kg2 Nxg3 25. Rxg3 Nh4+ $8 26. Kf1 Qxe2+ $8 27. Kxe2 Ng6 28. Rh3 $44) (23... Ng4+ $2 24. Kg2 Nh4+ $8 25. Kg1 $8 Kxg7 $8 26. Rxg4+ Ng6 27. Qf1 $44) 24. exf5 $8 (24. Kg2 f4 $1 $19) 24... Nf1+ $1 (24... Rxf5 $1) 25. Kg2 Nxg3 26. Rxg3 Nh4+ $8 27. Kf1 $6 (27. Kh3 Qxe2 28. Bxe2 Nxf5 $19) 27... Nxf5 $3 {[#]} 28. Rg8+ (28. Rg1 Qh3+ $1) (28. Rg2 Qh1+ $1 29. Rg1 Ng3+) 28... Kxg8 $8 $19) (20... Nfxh2 $4 21. Rg3 $8 Nxf2+ (21... Qh5 $2 22. Kg2 $18) 22. Qxf2 Ng4+ 23. Rxh3 Nxf2+ 24. Kg2 Nxh3 25. Kxh3 Kh7 26. Bd5 $16) (20... Nxg1 $6 21. Kxg1 $1 Nf6 $8 22. Rg3 Qh5 23. Qf1 Nh7 24. Bd1 Qh4 $8 25. Qg2 $44) ({Or the amazing} 20... d5 $3 { (to allow ...Ra8-d8-d6-g6 -- or f6 or... d2 -- and drive Bb3 crazy)} 21. Bd1 (21. exd5 $6 f5 $1) (21. Bxd5 Rad8 $1 {(no more Bd1 ; or ...Ngxh2! Rg3 ...Qh5!)} 22. Bb3 Rd6 $1 23. Bd1 Rf6 24. Be3 Kh8 {with the decisive threat ...Ngxh2}) 21... dxe4 $1 22. dxe4 (22. Qxe4 $2 Nfxh2 $1) 22... Nxg1 23. Qxg4 (23. Kxg1 Rad8 $1 24. Qxg4 Qd3 $3 $19 {[#]}) 23... Qxg4 24. Bxg4 Rad8 $1 25. Be3 h5 $3 26. Bxb6 (26. Bxh5 Nh3) 26... Rd2 $19) 21. Bd1 $3 {[#]Obviously even better, once the queen Rook is activated.} Ngxh2 (21... Nxg1 22. Qxg4 Qxg4 23. Bxg4 h5 (23... f5 24. exf5 h5 25. Bxh5 Nh3 26. Bxg5 Kh8 27. Be3) 24. Bxh5 Nh3 25. Rg3 Nf4 26. Rxg5+ Kh7 27. Bxf4 exf4 28. Bg4 $14) 22. Rg3 $8 {Where do you move your Queen ?} Qh4 $1 {[#]The good and the bad are opposite to what was believed at the time.} (22... Qh5 $2 23. Kg2 $1 (23. Rxg5+ hxg5 24. Rxg5+ Qxg5 {(...Qg6!)} 25. Bxg5 Kh7 $1 {(...Kg7? Qe3! ...Rh8 Kg2 ...Rh5! Bxf3 . ..Nxf3 Bf6+!!)} 26. Bh4 $1 {(Qe3 ...Rg8!)} Kg7 27. Bg3 Rh8 $8 $11) (23. Bxg5 $4 Ng4+ $1) 23... g4 (23... f5 24. Rxf3) 24. Rh1 $8 Kh7 (24... f5 25. exf5 Rxf5 26. Qxf3 $8 Rxf3 27. Bxf3 $8 Nxf3 28. Rxh5) 25. Qe3 $3 {[#]} Rg8 26. Bxf3 gxf3+ 27. Kg1 Rxg3+ 28. fxg3 Rg8 29. Qf2 $8 Qh3 30. Be1 $18) 23. Kg2 $8 g4 $8 24. Rh1 f5 $6 {Quite logical, but perhaps there is a better way.} (24... Kh7 25. Qe3 $1 Rg8 $1 26. Qxb6 (26. Bxf3 $4 gxf3+ 27. Kg1 {(compare to the preceding sequence with bQh5)} Rxg3+ $8 28. fxg3 Qxg3#) (26. Qxh6+ Qxh6 27. Bxh6 Kxh6 28. Bxf3 $8 gxf3+ 29. Kxh2 Rg6 $11) 26... h5 ({or} 26... Rg7 27. Be3 $1 {(Qxb7 ...f5! then ...f4 ; or Qxd6 ...h5! then ...Rd8)} Rc8 28. c4 Rd8 29. Qxa5 Rf8 30. d4 f5 $1 31. exf5 $8 Kh8 $1 32. Bc2 $4 {(f6!)} Qh3+ $3 {[#]} 33. Rxh3 gxh3+ 34. Kxh3 Rg4 $3 $19 {but not ...Rfg8?? Be4! ...Rg4 Bxf3 ...Nxf3 Qd8!!}) (26... Nxd2 27. Rxh2 $8 Qf6 28. Rh5 $1) 27. Be3 (27. Qxb7 Qf6 $1 {pushing on f2}) ( 27. c4 Rg7) 27... Qe7 28. Rxh2 Nxh2 29. Kxh2 Rg6 30. Bd2 Rag8 31. Qe3 R8g7 ( 31... h4 $2 32. Rxg4) 32. c4 h4 33. Rg2 Kg8 {(for ...g3+)} 34. Be1 $1 {: white material advantage is not easily achieved}) 25. exf5 Rxf5 $6 ( 25... Kh8 {(less evil ?)} 26. Qe3 $1 (26. Bb3 Rxf5 27. Be6 $1 Raf8 $1 28. Bxf5 Rxf5 29. Qe4 $1 Qf6 $1) 26... Rxf5 27. Qxh6+ $8 (27. Qe4 $4 Qh3+ $3 {[#]} 28. Rxh3 gxh3+ 29. Kxh3 Rh5+ 30. Kg2 Rg8+ {and back row mate}) 27... Qxh6 28. Bxh6 Rh5 $8 29. Be3 Rh4 30. Bxb6 Kg7 31. Bxf3 Nxf3 32. Rxh4 Nxh4+ 33. Kf1 $16) 26. Qe4 $3 {[#]Gets a huge advantage.} (26. Qxf3 $4 Rxf3 27. Bxf3 Nxf3 28. Rxh4 Nxh4+ 29. Kf1 h5 $19) (26. Bb3+ $2 Kh8 $1 27. Be6 Raf8 $1 (27... Rf6 28. Bxg4 $1) 28. Bxf5 Rxf5 29. Qe4 Qf6 $1 (29... Rf6 $2 30. Be3 $18) 30. Rxh2 (30. Be3 Nh4+ $1 31. Kg1 N4f3+) 30... Nxh2 31. Kxh2 {(one more figure, but...)} Rxf2+ $8 32. Rg2 g3+ $3 {(only possible rescue)} 33. Kh3 (33. Kxg3 Rxd2 $8 34. Rxd2 Qg5+ $8) 33... d5 $3 {[#]} 34. Qe3 (34. Qxd5 Qf5+ $8 35. Kh4 {(Rxg3 ...Txd2) } Qf6+ $1) (34. Qg4 Rxg2 $8 35. Qc8+ $8 Kg7 $11) 34... Rf1 $3 35. Qxh6+ $8 (35. Kxg3 $2 Qg6+ $1 36. Kh2 Qh5+ $8 37. Kg3 Rf4 $3 $19) (35. Qxg3 $2 Rf3 $8) 35... Qxh6+ 36. Bxh6 Rh1+ $8 37. Kxg3 Rxh6 $11) 26... Raf8 27. Bxf3 $2 {Too impatient !} (27. Be3 $8 h5 (27... Rh5 28. Bxf3 Rxf3 29. Bxb6 $1 {(or d4!)} Kh8 {(...Rxg3+ solves nothing, as wK goes to f2)} 30. c4 $1 Rf7 31. Be3 $18) ( 27... Kh8 28. Bxf3 $8 gxf3+ 29. Kg1 $8 $18) 28. Bxf3 Rxf3 29. Qg6+ $1 (29. Rxh2 $1 Rxg3+ 30. fxg3 Qf6 31. Rh1) 29... Kh8 30. Qh6+ $3 {[#](to control f4)} Kg8 31. Rxh2 $1 Rxf2+ 32. Bxf2 Rxf2+ 33. Kxf2 Qxh2+ 34. Rg2 $8 Qf4+ (34... Qh4+ 35. Ke2 $18) 35. Qxf4 exf4 36. Rg1 Kf7 37. Re1 $18) 27... Rxf3 $8 28. Qg6+ $2 {And flatly wrong: omits the difficult 31st move tip !} (28. Rxf3 $8 gxf3+ 29. Kg1 Qxe4 30. dxe4 Ng4 31. Rh4 $17 {is hardly brilliant but more bearable}) 28... Kh8 29. Qxh6+ (29. Rxf3 gxf3+ $8 30. Kg1 Rg8 $8 $19) 29... Qxh6 30. Bxh6 Rxf2+ 31. Kg1 {Now Black has win, but...} Rf1+ $2 (31... R8f5 $3 {(prevents Rg2 and so holds on to the two extra pawns)} 32. Bg5 (32. Be3 Rf1+ $8 33. Kg2 Rxh1 $8 34. Kxh1 Nf1 $3 {[#]} 35. Rxg4 Nxe3 $19) (32. Rg2 Rf1+ $1 33. Kxh2 Rh5+ $1) (32. Rxh2 Rf1+ $8 33. Kg2 R5f2#) 32... Rf1+ $1 (32... Rc2 $2 33. Rg2 $8 $17) 33. Kxh2 Rxh1+ $8 34. Kxh1 Rxg5 {(Rook is a bad blocker, in contrast to the King !)} 35. Rg2 Kg7 36. Kh2 (36. Rf2 Rh5+ $1 37. Kg2 Rh3) 36... Kf6 37. Kg3 Rh5 $1 38. d4 (38. Kxg4 Rg5+ {wins pawn endgame}) 38... Kg5 $19) (31... R8f7 $2 32. Rg2 $8 Rxg2+ 33. Kxg2 Nf3 $11) 32. Kxh2 R8f2+ 33. Rg2 g3+ $8 34. Kxg3 $8 Rf3+ $2 {Victory is now white.} (34... Rxh1 $8 35. Rxf2 Rxh6 {(as at the end of the 26 Bb3+? variation, with white Rook on f2 instead of g2 -- and incidentally the Pd5 on d6 -- hence...)} 36. Rf8+ $1 (36. Rf7 Rh7 $8 37. Rf8+ Kg7 38. Rd8 Kf6 $1 39. Rxd6+ Kf5 40. Rxb6 e4 $1 41. d4 Rc7 $1) 36... Kg7 37. Rb8 $1 Kf6 (37... d5 38. Rxb7+ Kf8 39. Kg4 e4 40. dxe4 dxe4 41. Kf4 Re6 42. Ke3 Ke8) 38. Rxb7 Ke6 39. Rxb6 Rh1 40. c4 Kd7 41. Kf3 Rh3+ {and the win is far from assured}) 35. Kg4 $1 (35. Kh2 $1 Rxh1+ 36. Kxh1 Kh7 (36... Rxd3 37. Bf8 $1) (36... Rh3+ 37. Rh2 $8) 37. Bg5 Rxd3 38. Rd2 $1 Rxc3 39. Rxd6 Rc4 40. Rxb6 Rxa4 41. Rxb7+ Kg6 42. Bd8 $18) 35... Rxh1 36. Kxf3 Rxh6 37. c4 $2 {Amazing mistake.} (37. Ke4 $1 {(simple and good)} Rh3 38. Rg6 Rh4+ 39. Kd5 Rxa4 40. Rxd6 $18) 37... Kh7 $1 $11 (37... Rf6+ $1 38. Ke4 Rf4+ 39. Kd5 Rd4+ 40. Ke6 Rxd3 41. Kd7 Rd4 42. Kc7 Rxc4+ 43. Kxb7 Rxa4 44. Kxb6 d5 45. Rg5 Re4 46. Kxa5 d4 47. b6 Re1 $11) 38. Ke4 (38. Rg4 Rg6 39. Rh4+ Kg7 40. Ke4 Kf6 41. Kd5 Rg3 42. Rh6+ (42. d4 Rd3) 42... Kf5 43. Kxd6 Rxd3+ 44. Kc7 Rd4 $11) 38... Rh4+ $1 39. Kf5 Rf4+ $2 {Amazing mistake (bis).} (39... Rh3 $3 40. Rd2 Rh6 $8 $11) (39... Rd4 $2 40. Kf6 $8 (40. Rg3 Kh6 $8 {(...e4? Rg4!)} 41. Ke6 Kh5 $8 42. Kd7 Kh4 $8) 40... Rxd3 41. Rg7+ $8 Kh6 42. Rxb7 $8 Rd4 43. Rxb6 $8 e4 44. Rb8 $8 Kh7 45. Rc8 $8 e3 46. Re8 $8 Rf4+ 47. Kg5 $8 Rxc4 48. Rxe3 $8 Kg7 (48... Rb4 49. Kf6) 49. Re7+ $8 Kf8 50. Rh7 $1 (50. Ra7 Ke8 51. Rxa5 Rb4 52. Kf5 Kd7 53. Ra6) 50... Rb4 (50... Kg8 51. Ra7) 51. Kf6 $18) 40. Ke6 $8 $18 Rd4 41. Rg3 $1 e4 (41... Kh6 42. Kd7 $18) 42. Rg4 $1 (42. dxe4 $1 Rxe4+ (42... Rxc4 43. Kxd6 Rxe4 {(...Rxa4 e5)} 44. Kc7) 43. Kd5 $8 Rh4 44. Re3 $1 $18 {: black pawns will be crunched}) 42... Rxd3 43. Rxe4 Kg6 44. Rg4+ Kh7 (44... Kh5 45. Rg7) 45. Kd7 Ra3 (45... Kh6 46. Kc7) 46. Kxd6 Rxa4 47. Kc7 Rb4 ( 47... Ra1 48. Kxb7) 48. Kxb6 a4 49. Ka5 (49. Kxb7) 49... Rb1 50. c5 (50. Kxa4) 50... a3 51. Ra4 Rb3 52. Kb6 Kg6 53. Ra5 $1 Rc3 54. Ra7 (54. Kxb7 Rxc5 55. Ra6+ $1 Kf5 56. b6 Rc3 57. Ka7) 54... Kf5 55. Rxb7 1-0 [Event "2#"] [Site "?"] [Date "1981.??.??"] [Round "?"] [White "Groza, St"] [Black "1445.03"] [Result "1-0"] [SetUp "1"] [FEN "2KN4/4pp2/2p2R1n/4k3/2r1B3/8/3N1Q1b/5R2 w - - 0 1"] [PlyCount "0"] [EventDate "1981.??.??"] [SourceDate "2000.07.25"] 1-0 [Event "2#"] [Site "?"] [Date "1949.??.??"] [Round "?"] [White "Zappas, B."] [Black "1888.44"] [Result "1-0"] [SetUp "1"] [FEN "K1n5/2Pp4/3P1Q1R/1BPknp1b/NP1Np3/3p3r/8/B1R1br2 w - - 0 1"] [PlyCount "0"] [EventDate "1949.??.??"] [EventType "tourn"] [SourceDate "2000.07.25"] {Presented at the parallel open of the 2017 Ukrainian Championship.} -- 1-0 [Event "2#"] [Site "?"] [Date "1960.??.??"] [Round "?"] [White "Michel, F."] [Black "1888.20"] [Result "1-0"] [SetUp "1"] [FEN "b1B2b2/B7/6Rr/3k2n1/2NPNP2/5n1r/8/K1R1Q3 w - - 0 1"] [PlyCount "0"] [EventDate "1960.??.??"] [SourceDate "2000.07.25"] 1-0 [Event "2#"] [Site "?"] [Date "1957.??.??"] [Round "?"] [White "Denes, St"] [Black "4428.34"] [Result "1-0"] [SetUp "1"] [FEN "2n5/1pKNP2q/2Np4/r2k1P2/4p3/2B3Q1/2np2P1/1R3B2 w - - 0 1"] [PlyCount "0"] [EventDate "1957.??.??"] [SourceDate "2000.07.25"] 1-0 [Event "2#"] [Site "?"] [Date "2013.??.??"] [Round "?"] [White "Witt, A."] [Black "0285.41"] [Result "1-0"] [SetUp "1"] [FEN "3b4/1K3b2/3N4/p1NkP3/3P1P2/1P3n2/1B4R1/3R3B w - - 0 1"] [PlyCount "0"] [EventDate "2013.??.??"] [SourceDate "2000.07.25"] 1-0 [Event "2#"] [Site "?"] [Date "1969.??.??"] [Round "?"] [White "Kamensky, V."] [Black "1572.12"] [Result "1-0"] [SetUp "1"] [FEN "8/2Rp3B/1K4bb/4P2R/pN1k4/r2N4/4Q3/8 w - - 0 1"] [PlyCount "0"] [EventDate "1969.??.??"] [SourceDate "2000.07.25"] 1-0 [Event "2#"] [Site "?"] [Date "1952.??.??"] [Round "?"] [White "Issler, W."] [Black "4442.06"] [Result "1-0"] [SetUp "1"] [FEN "1B6/3K3p/5p2/pp2pr2/N2k3q/1Q5p/2R2b2/5N2 w - - 0 1"] [PlyCount "0"] [EventDate "1952.??.??"] [SourceDate "2000.07.25"] {R. Diot considers this complete Ruchlis with ampliative key as worthy of the prototype } -- 1-0 [Event "2#"] [Site "?"] [Date "1955.??.??"] [Round "?"] [White "Groeneveld, C."] [Black "1128.43"] [Result "1-0"] [SetUp "1"] [FEN "1B6/2pQ2P1/8/R1pPp1n1/K2k4/8/1P1N1P2/4nBN1 w - - 0 1"] [PlyCount "0"] [EventDate "1955.??.??"] [SourceDate "2000.07.25"] {Complete Ruchlis with " motivating try ".} -- 1-0 [Event "2#"] [Site "?"] [Date "1984.??.??"] [Round "?"] [White "Fokin, Y & Sushkov Y"] [Black "1512.26"] [Result "1-0"] [SetUp "1"] [FEN "3K4/pNRN1p2/5p2/4ppQ1/2Pk4/4r3/1P2p3/1BR5 w - - 0 1"] [PlyCount "0"] [EventDate "1984.??.??"] [SourceDate "2000.07.25"] 1-0 [Event "2#"] [Site "?"] [Date "2015.??.??"] [Round "?"] [White "Kovacevic, M."] [Black "1851.23"] [Result "1-0"] [SetUp "1"] [FEN "3b4/2r5/3r4/BP6/pp1NRP2/1pkB3R/5Q2/5K2 w - - 0 1"] [PlyCount "0"] [EventDate "2015.??.??"] [SourceDate "2000.07.25"] 1-0 [Event "2#"] [Site "?"] [Date "1928.??.??"] [Round "?"] [White "Zepler, E."] [Black "1302.23"] [Result "1-0"] [SetUp "1"] [FEN "3N4/8/Q5N1/2pk4/4rp2/2P1pK2/4P3/8 w - - 0 1"] [PlyCount "0"] [EventDate "1928.??.??"] [SourceDate "2000.07.25"] 1-0 [Event "2#"] [Site "?"] [Date "1968.??.??"] [Round "?"] [White "Velikoslavsky, V."] [Black "4581.15"] [Result "1-0"] [SetUp "1"] [FEN "1b1q2N1/3P1Bpp/p1Qp4/5k2/1r4RB/2p1RK2/b7/8 w - - 0 1"] [PlyCount "0"] [EventDate "1968.??.??"] [SourceDate "2000.07.25"] 1-0 [Event "3#"] [Site "?"] [Date "1922.??.??"] [Round "?"] [White "Lapierre, A."] [Black "1010.24"] [Result "1-0"] [SetUp "1"] [FEN "8/8/6pp/3p2pk/3P4/8/7P/Q2KB3 w - - 0 1"] [PlyCount "0"] [EventDate "1922.??.??"] [SourceDate "2000.07.25"] 1-0 [Event "3#"] [Site "?"] [Date "1962.??.??"] [Round "?"] [White "Lapierre, A."] [Black "1001.03"] [Result "1-0"] [SetUp "1"] [FEN "K1Q5/8/8/Np2p3/kp6/8/8/8 w - - 0 1"] [PlyCount "0"] [EventDate "1962.??.??"] [SourceDate "2000.07.25"] 1-0 [Event "3#"] [Site "?"] [Date "1936.??.??"] [Round "?"] [White "Brunner, E."] [Black "3584.04"] [Result "1-0"] [SetUp "1"] [FEN "2kb1N2/K1n2p2/p2Rp3/2R1BB2/3p4/8/3r1q2/1b6 w - - 0 1"] [PlyCount "0"] [EventDate "1936.??.??"] [SourceDate "2000.07.25"] 1-0 [Event "3#"] [Site "?"] [Date "1955.??.??"] [Round "?"] [White "Kupper, J."] [Black "0118.03"] [Result "1-0"] [SetUp "1"] [FEN "1Bn5/6p1/2R5/3p4/Np1k4/8/3NK2n/8 w - - 0 1"] [PlyCount "0"] [EventDate "1955.??.??"] [SourceDate "2000.07.25"] 1-0 [Event "5#"] [Site "?"] [Date "1965.??.??"] [Round "?"] [White "Trautner, R."] [Black "3458.14"] [Result "1-0"] [SetUp "1"] [FEN "1r6/1qn5/6R1/b2p3B/N1P5/3N4/1p1pnB1p/1K1k4 w - - 0 1"] [PlyCount "0"] [EventDate "1965.??.??"] [SourceDate "2000.07.25"] {Presented at the Warsaw Grand Prix 2017.} -- 1-0 [Event "h#2 2 sol"] [Site "?"] [Date "1965.??.??"] [Round "?"] [White "Chicco, A."] [Black "3864.02"] [Result "1-0"] [SetUp "1"] [FEN "b3KRR1/6N1/8/p7/r3n3/q7/7p/2b3kr b - - 0 1"] [PlyCount "0"] [EventDate "1965.??.??"] [SourceDate "2000.07.25"] 1-0 [Event "h#2 2 sol"] [Site "?"] [Date "1966.??.??"] [Round "?"] [White "Antonoff, G."] [Black "3782.13"] [Result "1-0"] [SetUp "1"] [FEN "1B5K/1bN1p3/8/6p1/q4b2/p6N/RP4rk/5B1r b - - 0 1"] [PlyCount "0"] [EventDate "1966.??.??"] [SourceDate "2000.07.25"] 1-0 [Event "h#7"] [Site "?"] [Date "2017.??.??"] [Round "?"] [White "Fiebig, R."] [Black "0066.12"] [Result "1-0"] [SetUp "1"] [FEN "1bb5/8/4k1n1/5n2/8/p7/p2P4/K7 b - - 0 1"] [PlyCount "0"] [EventDate "2017.??.??"] [SourceDate "2000.07.25"] 1-0 [Event "s#4 b) Rd3 on a6"] [Site "?"] [Date "1965.??.??"] [Round "?"] [White "Rusek, J."] [Black "1552.51"] [Result "0-1"] [SetUp "1"] [FEN "B3R2B/1r2b3/7p/8/1QN1k3/1K1RN1P1/P1PP2P1/8 w - - 0 1"] [PlyCount "0"] [EventDate "1965.??.??"] [SourceDate "2000.07.25"] 0-1