For this last course of the year, the attendance was sparse as it was reduced to 2 listeners!
A few problems with the microphone, with a shift in the sounds, but no breakdown.
A case of collective blindness is to be noted on a mate in 2 moves!
Below is the animated and detailed report of the Master
---
Master's word
---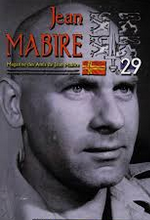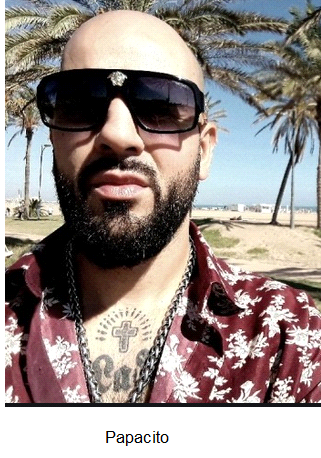 "We will not change the world, but the world will not change us" (J. Mabire).
"150 years of communism among teachers. Now they are being robbed by suburbanites in their classrooms. It's the civilisational colissimo they ordered!" (Ugo Gil Jimenez aka Papacito, "blogger").
The linguistic minute. Homophobia: this term, repeated by thousands of people, really means, if the words have any meaning, "fear of the same", therefore fear of similar people. Nothing to do with the meaning given to it, to designate those who do not like sodomites and sapphists... These are often the same language massacres that speak of "traffic" instead of circulation, miss "opportunities" instead of occasions, write the word "événement" with a grave accent in the second place, say "en fait" three times a minute without reason, or practice the idiotic "bonjour à toutezéhatousses" (hello to all of you) and the inept "cellezéceux". Or speak of "fâchisme", when the correct word is "fascism" (pronounced "sss"): you don't climb on the "chène", you saw wood, you don't ch... it.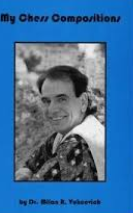 "The real question is not whether machines think, but whether men do" (B.F. Skinner).
"The conquest of space and the great discoveries are nothing, compared to the treasures of ingenuity deployed to excuse laziness and justify ignorance" (M. Vukčević, "Chess by Milan", 1981).
Read on the internet: "Chuck Norris beat alpha zero 10-0".
A masterpiece by the grandmaster par excellence of an already distant period: the 20th century. It is a curious bishop-knight ballet where the white King must show an inhuman precision, his side having one rook less (for a modest pawn in 3rd). Before the analysis engines, they knew how to... analyse.
Then a practical rook endgame with pawn passed to Queen-side. A clever choice of the right square for the white king. Later, we see a player ranked 2560 showing his ignorance of an elementary draw with King and pawn against King and Rook. As they say all over the world: déjà vu.

Then a world champion at work. About this study of Smyslov (a fortress often incompletely analyzed), let us quote an astonishing text, extracted from the book of Alexander Beliavsky, the hero of our game of the day, "Chess without compromise".
"Smyslov's longevity in chess is explained by a disposition which was always characteristic for him: he never lets himself be disturbed, convinced since a long time with Ecclesiastes that "all is vanity and agitation of the mind". I have often heard him quote this phrase, interpreted not in a pessimistic way, but rather in this sense: one should not worry about temporary blows of fate and conflicts, one should calmly go on with one's life, trusting in Providence, whose decisions we are not able to understand, let alone change. Life is an invaluable gift, which we must use joyfully and with care, and gratitude to the one who has allowed it. This is how the 7th World Champion feels, this is how he lives and this is how he... wins.

As a tribute to Roger Ferry, I had the choice of many endgames. I preferred a small example of his constant realism, taken from a Paris championship.
Exercises: a pawn endgame echoing this lesson http://lecoursdumaitre.e-monsite.com/en/pages/cours/cat-2011/may-10-2011.html , an exciting didukhery, a rescue with one less Bishop.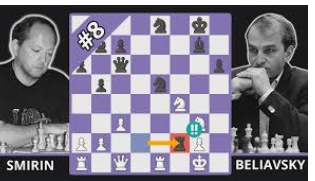 A Spanish Breyer, you know, the homecoming of the knight, 9...Nc6-b8!!!, which helped Spassky become world champion. The fire is set on the board, but not by the one you expect in this role. And his opponent is not the extinguishing type. A curious case of 2 crossed chess in 32 Dd1, with a record blindness, the audience (including your "master") passing by a mate in 2!
Answer to some readers : I'll have to open one day two very damning files : the one of the "Pole" editions and the one of the sub-forum abusively named "france-échecs". But more interesting works occupy me.
Training: a checkmate in 1 (yes!) in homage to a new excluded from the said sub-forum, from which they exclude consistently the best speakers.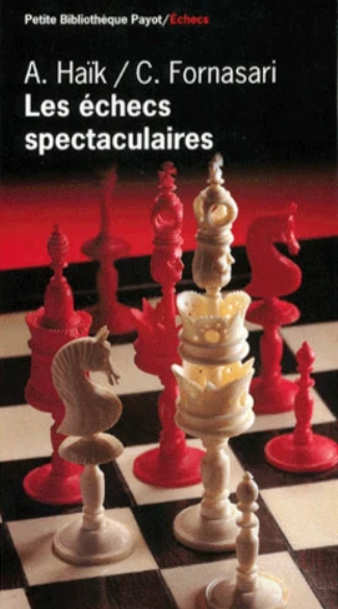 The 2# are not all difficult but... prepare the digestive for the Zappas! Fortunately, you'll get some rest with friend Fred. The first 3# is quite spiritual. It follows 4 multimoves including 2 from Carlos (have you forgotten "Echecs-Hebdo" ?); the one from 1962 is the only one that will make you think (a bit). Then some helpmates. The 4 solutions of the first one (where White to move) are in two groups. The last one (Hungarian) can deceive the eye. Finally a selfmate 2# where everything is prepared but... how to do nothing? And another one, more difficult, from the great Polish specialist, with 4 false lanes.
Have a good time. See you next year! Idzcie z Bogiem.
Master's diagrams
[Event "?"] [Site "?"] [Date "1975.??.??"] [Round "?"] [White "Kasparian, G."] [Black "0326.20"] [Result "1/2-1/2"] [SetUp "1"] [FEN "4nrk1/8/5P2/8/2K3n1/2P1B3/B7/8 w - - 0 1"] [PlyCount "31"] [EventDate "1975.??.??"] [SourceDate "2000.07.25"] 1. Kb5+ $8 (1. Kb4+ $2 Kh7 $8 2. Bb1+ Kh8 $8 3. Bc5 Rf7 $8 4. Bg6 Rb7+ $8 {: as the king cannot go to a6, Black quietly captures f6 on the next move}) (1. f7+ $2 Kxf7 $8 2. Bc5 Rh8 $8) 1... Kh7 (1... Kh8 2. Bc5 $8 Rxf6 3. Bd4 $8 $11) 2. Bb1+ $8 (2. Bc5 $2 Rxf6 $8 3. Bb1+ Kh6 $8 $19) 2... Kh8 3. Bc5 $8 Rf7 4. Bg6 $8 (4. Ba2 $2 Rb7+ $8 5. Ka6 (5. Kc6 Rc7+ $1 6. Kb6 Ngxf6 $1) 5... Rb2 $8 6. f7 Nc7+ $8 {(wK cannot leave the "a" column)} 7. Ka5 Rxa2+ $8 8. Kb6 {(but now...)} Ne6 $8 $19) 4... Nd6+ $1 (4... Rb7+ 5. Ka6 $8 Rb8 6. f7 Nc7+ 7. Ka7 $8 $11) (4... Nc7+ 5. Ka4 $1 Rd7 6. f7 $1 Ne6 7. Bd4+ $1 {(or of course f8Q+)} Rxd4+ $8 8. cxd4 $8 $11) 5. Ka4 $3 {[#]Avoid staying in reach of Nd6 (by ...Nc4+) and also the 6th rank.} (5. Bxd6 $2 Rxf6 $8 6. Bh5 Rf5+ $8 7. Kb6 Rxh5 $8 8. c4 Ne3 $1 9. c5 Kg8 $19) (5. Ka6 $2 Rd7 $8 6. f7 (6. Bd4 Nf7 $1 {(or ...Kg8!)} 7. Kb6 Nge5 8. Bh5 Kg8 $19) 6... Nxf7 $8 7. Bf5 (7. Bd4+ Nfe5 $1 8. Bf5 Rd6+ $8) 7... Rd5 $8 8. Bd4+ Nge5 $1 9. Be6 Rd6+ $8 {: the disadvantage of having come on a6}) (5. Kb6 $2 {(Ka5 is not better)} Nc4+ $1 (5... Rxf6 $1 6. Bd4 Ne5 $3 7. Bxe5 {(Kc5 ...Nb7+!)} Nc4+ $8) 6. Kb5 Rxf6 $8 7. Bd4 Nge5 $8 (7... Nce5 $2 8. Bh5 $8) 8. Bd3 Nd6+ $8 9. Kc5 Ndf7 $8 10. Kd5 Rd6+ $8 11. Kc5 Kg8 $1 12. Bxe5 Rxd3 $8 $19) (5. Kb4 $2 Rb7+ $1 6. Ka4 Ne5 $19) (5. Kc6 Ne5+ $8) 5... Rd7 6. f7 $8 (6. Bd4 $2 Kg8 $8 7. Bh5 Nh6 $1 $19) 6... Nxf7 (6... Kg7 7. Bf5 $1 $11) 7. Bd4+ $3 (7. Bf5 $2 {(too soon)} Rc7 $8 (7... Rd5 $2 8. Bd4+ $8 Nge5 9. Be6 $8) 8. Bd4+ (8. Bb6 Rb7 $1) 8... Nge5 $8 9. Be6 ( 9. Bg6 Kg8 $8) 9... Kh7 $8 {and Black Knights have found their harmony}) 7... Nfe5 (7... Kg8 8. Bf5 $8 {: the Rook cannot escape on check}) (7... Nge5 8. Bxf7 $8) 8. Bf5 $8 Rg7 $1 {What do you play with one less rook ?} 9. Ka3 $3 {[#]Prelude to an amusing ballet of the Knights with the Bishop of white squares.} (9. c4 $2 Rc7 $3 {[#]} 10. c5 (10. Bxg4 Rxc4+ $8) 10... Rf7 $1 (10... Kg8 $6 11. Kb5 Rb7+ $8 {(...Nc6? Be6+! ...Kf8 Kb6!)} 12. Ka6 Re7 $3 13. Kb6 Ne3 $1) 11. c6 (11. Bxg4 Rf4 $8 $19) 11... Rxf5 $8 12. c7 Rf8 $8 13. Kb5 Kg8 14. Kb6 Nc4+ 15. Kc5 Nge5 $19) (9. Ka5 $2 Nc6+ $1 10. Kb6 Nxd4 11. cxd4 Kg8 $19) (9. Kb5 $2 Kg8 $8 10. Bxg4 (10. c4 Rg5 $1) 10... Rxg4 $8 11. Bxe5 Rg5 $8 $19) (9. Kb3 $2 Rb7+ $1 (9... Kg8 $1 10. Bxg4 Rb7+ $8) 10. Kc2 Kg8 $8 $19) (9. Bxg4 $2 Rxg4 $8 {(pinning the Bishop)} 10. Kb5 (10. Kb3 Re4 $1 11. Kc2 Kg8 $1) 10... Kg8 $1 11. Bxe5 Rg5 $19 {as already seen}) 9... Ne3 $1 (9... Kg8 10. Bxg4 $1 {(because a7 is protected !)} Rxg4 11. Bxe5 $8 $11) (9... Nc4+ 10. Kb4 $1 Nge5 11. Bd3 $1 { (or on e6)} Rb7+ 12. Kc5 $8 Rc7+ 13. Kd5 $8 Rd7+ 14. Kc5 $8 $11) 10. Ka4 $3 {[#] Avoid all pitfalls.} (10. Bd3 $2 Re7 $3 (10... Nxd3 $2 11. Bxg7+ Kxg7 12. c4 $1 $11 {: Black cannot block the pawn on c5}) (10... Rg5 $2 11. Bxe3 $8 {: no intermediate Rook check}) 11. Bxe3 (11. c4 {(or Ka4)} Kg8 $1) 11... Nxd3 $8 $19) (10. Ka2 $2 Rg2+ $1 (10... N3c4 $1 11. Be6 Rg2+ $8) 11. Kb3 Nxf5 $1 $19) (10. Bxe5 $2 Nc4+ $8) (10. Be6 $2 Nc2+ $1) 10... N3c4 (10... Re7 11. Bxe3 $8) 11. Be6 $3 {[#]It is necessary to attack the Knight in order not to give the Rook time to flee the fatal diagonal.} (11. Be4 $2 Rc7 $1 12. Bd5 Kh7 $1 (12... Nb2+ $1 13. Ka3 Nbd3 $8 14. Be4 Kg8 $8) 13. Kb4 Kg6 $19) 11... Nb2+ (11... Nb6+ 12. Kb5 $1 Nbd7 13. Bxd7 $11) (11... Rc7 12. Bxc4 $8 Rxc4+ 13. Kb3 $11) (11... Kh7 12. Bxc4 $8 $11) 12. Ka3 $8 {The "b" column and the 5th row are always prohibited.} (12. Kb5 $2 Rg5 $1 (12... Kh7 $1) 13. c4 Kh7 $1 (13... Nbd3 $6 14. c5 Nf4 $8) 14. c5 Ned3 $3 {(prevents c5-c6)} 15. Bc4 Kg6 $1 $19) (12. Kb3 $2 Nbd3 $1 (12... Rb7+ $1) 13. Bf5 Rb7+ $8) (12. Ka5 $2 {(or Kb4?)} Nc6+ $1) 12... Nbd3 13. Bf5 $8 Nc4+ 14. Ka4 $3 {[#]Also avoids the 2nd row.} (14. Kb3 $2 Nde5 $8 15. Be6 Rb7+ $1 (15... Na5+ $1 16. Ka4 Nac6 $8) 16. Ka4 Kh7 $1 $19) (14. Ka2 $2 Nde5 $8 15. Be6 Rg2+ $8 16. Ka1 Kh7 $8 $19) 14... Nde5 15. Be6 $8 Nb2+ 16. Ka3 $8 1/2-1/2 [Event "?"] [Site "?"] [Date "2011.??.??"] [Round "?"] [White "Bacrot, Robson"] [Black "0400.43"] [Result "1-0"] [SetUp "1"] [FEN "8/R4p2/4k1p1/7p/P6P/4K1P1/r4P2/8 w - - 0 58"] [PlyCount "67"] [EventDate "2011.??.??"] [SourceDate "2000.07.25"] 58. a5 Kf6 $6 (58... f6 $1 {(well known counter-play in Portisch-Petrossian 1974)} 59. a6 Kf5 $1 (59... g5 $1) 60. f3 (60. Ra8 Kg4 $1) 60... Ra3+ $1 61. Kd4 g5 $1) 59. a6 {White to move, Kd4! would be Tal-Gipslis 1983, after which you should not have captured f2 but rather played ...g5!.} Ke6 $2 (59... g5 $1 60. hxg5+ Kxg5 61. f3 h4 $1 62. g4 $6 h3 $1 63. Rxf7 Kh4 $8 64. Kf4 Ra4+ $8 65. Kf5 Kg3 $11) (59... Ra4 60. f3 (60. Ra8 Kf5) 60... g5 61. hxg5+ Kxg5 62. Ra8 $1 { and ...h4 is no more possible}) 60. Ra8 $6 (60. Kd4 $1 Rxf2 (60... f6 {(too late)} 61. Ra8 $1 Kf5 62. f3 Ra3 63. a7 $3 {and white King runs to... h6 (!) as in Unzicker-Lundin 1954}) 61. Rc7 $1 Ra2 62. a7 Kf5 63. Kc4 $3 {[#]} Kg4 ( 63... Ra1 64. Kb5 $8) (63... f6 64. Kb5 $8) 64. Kb3 $8 Ra6 65. Rc4+ $8 Kxg3 66. Ra4 $8 Rxa7 67. Rxa7 Kxh4 68. Kc3 $1 (68. Rxf7 $2 Kg3 $8 69. Kc3 h4 $8) 68... Kg3 69. Kd2 $1 h4 70. Ke2 $1 Kg2 (70... h3 71. Kf1 $8) 71. Rxf7 $1 (71. Ra4 $6 Kg3 {(...h3 Rg4+!)} 72. Kf1 $1) 71... h3 {(here we are in a certain exercise 133)} 72. Rf2+ $3 {[#]} ({thematic tries :} 72. Rf6 $2 h2 $1 73. Rxg6+ Kh1 $8 $11 ) ({and} 72. Rf4 $2 h2 $8 73. Rg4+ Kh3 $8 74. Rxg6 $8 $11) 72... Kg3 (72... Kg1 73. Rf4 $1 {(or Kf3!)} h2 74. Rg4+ $8 {(King has no more access on h3)} Kh1 75. Kf2 $1 {followed by mate in 2}) 73. Rf6 $3 {[#]} h2 (73... g5 74. Kf1 $1 $18) 74. Rxg6+ $8 {(King has no more access h1)} Kh3 75. Kf2 $8 h1=N+ 76. Kf3 $8 $18) 60... Kf6 (60... Kf5 $1 61. f3 Ra3+) 61. Kf3 (61. f3 Ra3+ $1 62. Ke4 g5 $1 63. hxg5+ Kxg5 64. Kd5 Kf5 $8 (64... Kf6 $2 65. Kc6 $1 Rxf3 66. Rh8 $3 Ra3 67. Kb6 Rb3+ 68. Kc5 $1 Ra3 69. Kb4 $3 $18) 65. a7 Kf6 $11) 61... Ra4 62. Ke2 Ra3 63. Ra7 Ke6 64. Kd2 Ra2+ (64... Kf6) (64... f6 $2 65. Ra8 $1 Kf5 66. a7 {: see 60th}) 65. Ke3 $6 (65. Kc3 $1 {(creates maximum difficulties)} Rxf2 66. Rc7 $1 Ra2 67. a7 $8 f6 (67... Kd6 68. Rxf7 $8 Kc5 69. Rc7+ Kb6 70. Rg7 $1 Kc5 71. Kd3 Kd5 72. Rxg6 Rxa7 73. Ke3 $1 Ke5 74. Rg5+ $1) 68. Kb3 Ra1 69. Kb4 Kd6 70. Rg7 $1 Kc6 71. Rf7 $3 f5 72. Rg7 $1 Ra2 73. Rxg6+ $8 Kb7 74. Rg5 $3 (74. Kc5 Ra4 $1 75. Rf6 {(Rg7+ ...Ka8)} Kxa7 76. Kd5 Rg4 $1 77. Rxf5 Rxg3 78. Rxh5 Rg4 $8 $11) (74. Rf6 Rf2) 74... Kxa7 (74... Rf2 75. Rxh5 $8) 75. Rxf5 Rg2 76. Rg5 $8 $18) 65... Kf6 66. Ra8 (66. Kd4 g5 $1) 66... Ra3+ (66... Kf5 $1 67. f3 Ra3+) 67. Kd4 (67. Ke4 g5 $1 68. hxg5+ Kxg5 69. a7 Kf6 $1 {: this time the plan to bring the King to h6 is met with ...Ra4 & ...h4!}) 67... Ra2 $2 (67... Kf5 $3 68. Ra7 (68. Kc5 Kg4 $8 69. Kb5 Kf3 $1 70. Rf8 Kxf2 $8 71. Rxf7+ Kxg3 $8 $11) 68... Kg4 $1 69. Rxf7 Rxa6 70. Ke5 g5 $1 71. Rg7 Kf3 $1 72. Rxg5 Kxf2 73. Kf4 Ra4+ $1 74. Kf5 Ra6 $3 {[#](against Kg6)} 75. g4 (75. Rxh5 Kxg3 $8) 75... hxg4 76. Kxg4 Ra4+ $8 77. Kh5 Kf3 $11) (67... g5 $2 68. hxg5+ Kxg5 69. Kc5 $1) 68. Kc5 $1 $18 Rxf2 ( 68... Kf5 69. f3 f6 70. a7 $1 {: see 60tn move}) 69. Rd8 ({More precise} 69. Rf8 $1 {allowing White King to go to a8}) 69... Ra2 70. Kb6 Rb2+ 71. Kc6 Rc2+ 72. Kb7 Rb2+ {Where would you play your King ?} 73. Ka8 $2 (73. Ka7 $3 Kf5 (73... Rb3 74. Rb8 $8 Rxg3 75. Rb5 $8 Re3 76. Kb6 $8 Re6+ 77. Ka5 $8 Re7 78. Rc5 $3 $18) (73... Re2 74. Rd5 $1 Rb2 75. Rd6+ $1 Kf5 76. Rb6 $8 Re2 77. Rb4 $8 $18) 74. Rb8 $8 Ra2 {(idem on ...Rg2)} 75. Rb4 $3 {[#]taking advantage of the fact that a6 is defended: the White King has simply "waited" for his pawn}) 73... Kf5 $8 (73... Rb3 $2 74. a7 $1 Kf5 75. Rb8 $8 Rxg3 76. Rb5+ $1 (76. Rb4 $1) 76... Kf4 77. Rb4+ Kf5 78. Kb7 $18) 74. a7 (74. Rb8 Ra2 $8 75. Rb5+ Kg4 $8 76. Rg5+ Kh3 77. Kb7 Re2 $1 78. a7 Re7+ $8) 74... Kg4 $8 75. Rb8 Ra2 76. Rb3 f6 $1 (76... f5 $1 77. Kb7 (77. Rb6 Kxg3 $8) 77... f4 $1 78. gxf4 Kxh4 $11) 77. Rb6 (77. Kb7 g5 $8 78. Rb6 Rxa7+ $8 79. Kxa7 Kxg3 $11) 77... g5 $1 (77... Kxg3 $1 78. Rxf6 Kxh4 $11) 78. Rxf6 gxh4 $8 79. gxh4 Kxh4 $1 (79... Rb2 $1 80. Rf8 Kxh4 81. Rb8 Ra2 $11) 80. Kb7 {Threatens Ra6.} Rxa7+ $8 81. Kxa7 Kg3 82. Rg6+ Kf3 $1 83. Rh6 Kg4 $8 84. Kb6 h4 $8 85. Kc5 h3 $1 (85... Kg3 $1) 86. Kd4 Kg3 $8 87. Ke3 h2 $2 {Inadmissible mistake at this level, or so it is claimed. This will not prevent some from pretending that the players of our time play "much better" (sic) the endgames than in the past.} (87... Kg2 $8 88. Rg6+ (88. Ke2 h2 $8 89. Rg6+ Kh1 $8 $11) 88... Kf1 $8 $11 {as known by all readers of a certain book published almost 30 years before this game}) 88. Rg6+ $8 Kh3 89. Kf2 $8 h1=N+ 90. Kf3 $8 Kh2 91. Rg7 $1 1-0 [Event "?"] [Site "?"] [Date "1998.??.??"] [Round "?"] [White "Smyslov, V."] [Black "0002.12"] [Result "1/2-1/2"] [SetUp "1"] [FEN "8/kp4K1/1N6/1P6/8/6N1/1p6/8 w - - 0 1"] [PlyCount "13"] [EventDate "1998.??.??"] [SourceDate "2000.07.25"] 1. Nd5 $8 (1. Ne4 $2 b1=Q $8 2. Nc8+ Kb8 3. Ncd6 Qf1 $1 4. b6 Qg1+ $1) (1. Nc8+ $2 Kb8 2. Nd6 b1=Q $19) 1... b1=Q 2. b6+ $8 {The fortress must not catch water. What knight move do you play if the king comes on a6? And if he comes to to b8 ?} Ka6 (2... Kb8 3. Nh5 $3 {[#](To oppose ...Kd7)} (3. Ne2 $2 Qb2+ $1 4. Nec3 Qf2 $1 {then ...Kc8}) 3... Qg1+ (3... Qf5 4. Nhf6 $8) 4. Kf7 $3 (4. Kf8 $2 Qc5+ $8) (4. Kh6 $2 Qh2 $1 5. Ndf6 Qd6 $1) 4... Kc8 (4... Qf2+ 5. Nhf6 $8) 5. Nhf6 $3 {[#]} Kd8 6. Ke6 $3 {[#]} (6. Kf8 $2 Qg6 $8 $19) 6... Qg5 7. Kf7 $1 (7. Kd6 $1 Qf5 8. Kc5 $8) 7... Qe5 8. Kf8 $1 (8. Kg6 $1 $11) 8... Qe6 9. Kg7 $8 $11) (2... Ka8 3. Nh5 $8 $11) 3. Ne2 $3 {[#]To oppose ...Kb5.} (3. Nh5 $2 Qf5 $1 4. Nhf6 Kb5 $1 $19) 3... Qf1 (3... Qb2+ 4. Nec3 $8 {is indicated in the official solution}) (3... Ka5 4. Nec3 $8 Qf5 5. Kg8 $8 $11) 4. Nec3 $3 {[#]} Qf5 5. Kg8 $3 {[#] Because f6 (at a knight step of the wK) is forbidden to the bQ.} (5. Kh6 $2 Qg4 $3 6. Kh7 Qg5 $8 7. Kh8 Qg6 $8 $19) 5... Qd7 (5... Qg6+ 6. Kf8 $8 Qh7 7. Ke8 $8 Qg7 8. Kd8 $8 Qf7 9. Kc8 $8 $11 {and no ...Qe7}) (5... Ka5 6. Kg7 $8 $11) 6. Kf8 $3 {[#]} (6. Kh8 $2 Qf7 $1 (6... Qg4 $1)) 6... Ka5 7. Kg8 $8 {e7 access is prohibited.} 1/2-1/2 [Event "Paris-ch"] [Site "Paris"] [Date "1973.11.04"] [Round "8"] [White "Villeneuve, A."] [Black "Ferry, R."] [Result "0-1"] [ECO "A12"] [SetUp "1"] [FEN "6k1/pp3pp1/2p1p2p/4q3/2P5/1P4P1/P4PKP/3Q4 w - - 0 27"] [PlyCount "14"] [EventDate "1973.??.??"] [EventType "swiss"] [EventCountry "FRA"] [SourceDate "2000.07.25"] 27. Qd8+ Kh7 28. Qe7 (28. Qd7 Qe4+ 29. Kg1) 28... Qe4+ 29. Kh3 $4 {Attempt to compose an helpmate?} (29. Kg1 {was quietly drawing}) 29... Qf3 $1 $19 {[#]} 30. Qxb7 (30. Qc5 g5 $1 31. Qe3 Qxe3 32. fxe3 Kg6 $19) 30... g5 $1 31. Qc7 Qxf2 ({More rapid} 31... Kg6 $1 32. Qe5 (32. Qd8 Kh5 $1) 32... Kh5 $1 33. c5 f5 $1 {and mate}) (31... g4+ $2 32. Kh4 Qf5 $2 33. Qf4 $16) 32. Qxc6 (32. g4 Qh4+ (32... h5) 33. Kg2 Qxg4+) 32... Qf1+ 33. Qg2 g4+ 0-1 [Event "USSR (ch)"] [Site "?"] [Date "1989.??.??"] [Round "?"] [White "Smirin, I."] [Black "Beliavsky, A."] [Result "0-1"] [ECO "C95"] [WhiteElo "2530"] [BlackElo "2620"] [PlyCount "76"] [EventDate "1989.??.??"] [SourceDate "2000.07.25"] {48/484} 1. e4 e5 2. Nf3 Nc6 3. Bb5 a6 4. Ba4 Nf6 5. O-O Be7 6. Re1 b5 7. Bb3 d6 8. c3 O-O 9. h3 Nb8 {The Breyer defence, Spassky's great speciality... with both colours.} (9... Bb7 10. d4 Re8 11. Ng5 (11. Nbd2 Bf8 12. a4 h6 13. Bc2 exd4 14. cxd4 Nb4 15. Bb1 c5 16. d5 Nd7 17. Ra3) 11... Rf8 12. Nf3 {: AB was rightly afraid of it !}) 10. d4 Nbd7 11. Nbd2 Bb7 (11... Re8 $4 12. Bxf7+ $1 Kxf7 13. Ng5+ Kg8 14. Ne6 $18) 12. Bc2 Re8 13. Nf1 Bf8 (13... d5 {48/ (484)}) 14. Ng3 g6 15. Bg5 (15. a4 {(the most played, even 30 years later)} c5 ( 15... Bg7 16. Bd3 c6 17. Bg5 Nf8 $6 18. Qd2 $16 {Saric,I (2703)-Neverov,V (2496)/Skopje 2019}) 16. d5 c4 17. Bg5 h6 (17... Nc5 18. Nh2 h6 19. Be3 h5 20. Qf3 Nh7 21. Qe2 $14 {Vachier Lagrave,M (2780)-Amin,B (2704)/Brest 2019}) 18. Be3 Nc5 19. Qd2 (19. Kh1 Rb8 {(...Rc8 AB)} 20. Qd2 h5 21. Ng5 Bh6 22. axb5 axb5 23. f4 h4 24. fxe5 Rxe5 25. Nf3 Bxe3 26. Qxe3 Nxd5 {(...Re8 47/(443))} 27. Qh6 hxg3 28. Nxe5 dxe5 29. Rad1 Nf4 $1 {(...Nd3!)} 30. Rxd8+ Rxd8 31. Qg5 Rd2 32. Qxe5 $8 Nce6 33. Bd1 $1 {1/2-1/2 Popovic,P (2550)-Lalic,B (2500)/Vrsac 48/(486) 1989}) (19. Nd2 Nfd7 20. Qe2 Qc7 21. Ra3 Nb6 22. a5 Nbd7 23. Rc1 Bc8 24. Ngf1 Bg7 25. Nxc4 bxc4 26. Qxc4 {Moussard,J (2576)-Akash,G (2394)/Biel 2019}) 19... h5 20. Ng5 {(or Ra3, Beliavsky,A (2585)-Spassky,B (2620)/Reggio Emilia 43/(446) 1986)} (20. Bg5 {33/480} Be7 21. Bh6 (21. Ra3 Rb8) 21... Nh7 (21... Bf8 22. Bg5 Be7 23. Ra3 Rb8 24. Bh6 Bc8 25. axb5 axb5 26. Be3 {(Georgiev,K (2590) -Beliavsky,A (2620)/Haifa 48/(486) 1989)} Nfd7 {AB}) (21... Nfd7 {44/430}) 22. Ra3 Rb8 23. Rea1 Bc8 24. axb5 axb5 25. Ra7 Bb7 (25... Bd7 {AB}) (25... Rb7 26. Ra8 Qc7) 26. Qe3 {(Adams,M (2600)-Salov,V (2645)/Wijk aan Zee 51/366 1991)} Qb6 27. R7a2 Ra8) 20... Bh6 (20... Bg7 {(...h4?! Nf1 ; ...Nh7 30/298)} 21. Rf1 (21. axb5 axb5 22. Rxa8 Bxa8 23. f4 exf4 24. Bxf4 Qe7 25. Nf3 Bb7 26. Bg5 Qc7 27. Nd4 Nh7 28. Bh6 Be5 {Short,N-Spassky,B/Montpellier (ct) 1985 40/445}) (21. f4 {Short}) 21... Qe7 22. Rae1 (22. f4 exf4 {(...h4? fxe5! & Bd4)} 23. Bxc5 dxc5 24. Qxf4 Qe5) 22... Nfd7 (22... h4 23. Ne2 Bh6 24. Nc1 bxa4) 23. h4 Rf8 24. Qd1 Bc8 25. Qe2 Rb8 26. Ra1 Nf6 27. axb5 axb5 28. Ra5 (28. Ra2) 28... Ng4 29. Bd2 ( 29. Bxc5 dxc5 30. f3 Nh6 31. Rfa1 f6) 29... Qc7 30. Rfa1 $2 (30. Ra3 $11) 30... Na4 $1 $17 {Koch,J (2420)-Villeneuve,A (2365)/Pau 1988}) 21. f4 (21. Re2 Qe7 22. Rae1 h4 23. Nf1 Nh5 24. g3 hxg3 25. fxg3 f6 {(...Bc8 or ...Rf8)} 26. g4 { (Nunn,J (2585)-Beliavsky,A (2630)/Szirak (izt) 44/429 1987)} Nf4 $1 27. Bxf4 Bxg5 28. Bxg5 {(Fe3 ...Rg7)} fxg5 29. Rf2 Rf8 30. Nh2 Rf4 $17 {AB}) 21... h4 22. fxe5 (22. Nf1 Bxg5 23. fxg5 Nfxe4 $17) 22... Rxe5 23. Nf3 (23. Nf1 Bxg5 24. Bxg5 Nfxe4 25. Bxd8 Nxd2 26. Rxe5 dxe5 27. Be7 Nxf1 28. Bxc5 Ng3 $11 {AB}) 23... Bxe3+ 24. Qxe3 Nxd5 $15 25. Qd4 (25. Qd2 Nf6 26. Nxe5 dxe5 27. Nf1 Bxe4 $11 {AB}) 25... Ne6 26. Qd2 Ndf4 27. Nxe5 Qg5 $1 {[/\ Nh3]} 28. Re3 $2 (28. Nf3 $1 Qxg3 29. axb5 $13) (28. Nxc4 bxc4 29. Nf1 d5) 28... dxe5 29. Nf1 Rd8 30. Qf2 Nc5 (30... b4 $1 31. Rae1 b3 32. Bb1 Nc5) 31. Kh2 Ncd3 (31... bxa4 $1 $19 {/\ Bc6, Rb8 b2}) 32. Bxd3 Nxd3 33. Qe2 f5 34. axb5 axb5 35. exf5 gxf5 36. Ra7 Rd7 37. b3 (37. g3 f4 $1 $19) 37... Rg7 (37... f4 $6 38. Rxb7) (37... Nc1 $1 38. Qf2 f4) 38. Rxb7 (38. g3 f4 $1) 38... Rxb7 $19 {Nunn,J (2615)-Beliavsky,A (2645)/Linares 45/422 1988}) (15. b3 Bg7 (15... d5 {(...c5 14/297 ; or ...a5)} 16. exd5 (16. Bg5 h6 $1 17. Bxf6 Qxf6 18. exd5 exd4 $132 {AB}) (16. dxe5 Nxe5 17. Nxe5 Rxe5 18. f4 {(Bf4 Re6)} Rxe4 19. Nxe4 dxe4 $44 {AB}) 16... Nxd5 17. dxe5 Nxc3 18. Qd3 (18. Qd4 $2 Nxe5 $1 19. Qxc3 Nxf3+ 20. gxf3 Bg7 $19) 18... Nd5 19. Bg5 Qc8 20. Qd4 Bg7 21. Nf5 $1 (21. Rad1 c5 22. Qh4 Nxe5 23. Nxe5 Rxe5 $17) 21... gxf5 22. Bxf5 {[/\ Qg4]} Re6 $8 23. Qh4 Nf8 24. Nd4 c5 $15 25. Rac1 Qc7 26. Nxe6 (26. Bxe6 Nxe6 {(...fxe6 Qg4)} 27. Nf5) 26... fxe6 27. Bb1 { (Polgar,J (2540)-Beliavsky,A (2640)/Muenchen 51/364 1991)} Bxe5 28. Rxc5 Bh2+ 29. Kh1 Qxc5 30. Kxh2 Qc3 31. f4 Qg7 $17) 16. d5 (16. a4 d5 17. dxe5 Nxe4 18. Bxe4 dxe4 19. Bg5 exf3 20. Bxd8 Raxd8 {Byrne,R-Spassky,B/San Juan (m/3) 17/326 1974}) 16... Nb6 (16... Bf8 17. Bg5 h6 18. Be3 c6 19. c4 a5 20. Qd2 Kh7 21. Nh2 $1 {Polgar,J (2595)-Spassky,B (2565)/Budapest (m/2) 56/388 1993}) (16... Rc8 17. c4 c6 18. Be3 Nb6 19. Nd2 cxd5 20. cxd5 Nbxd5 $1 {(à la Spassky)} 21. exd5 Nxd5 $44 {Dragun,K (2594)-Piorun,K (2655)/Poznan 2016}) 17. Be3 (17. a4 bxa4 { (c6)} 18. bxa4 c6 {(...a5 Bd3)} 19. Rb1 $13) (17. c4 bxc4 18. bxc4 Nxc4 19. Rb1 Nb6) 17... Rc8 (17... c6 18. dxc6 Bxc6 19. Bxb6 Qxb6 20. Qxd6 Rad8 21. Qa3 $8 Bf8 22. b4 Bh6 $44 23. Rad1 Rxd1 24. Rxd1 Bf4) 18. Qe2 (18. Nd2 {(/\ c4)} Nbxd5 19. exd5 Nxd5 $13) (18. Bd3 c6) (18. Qd2 {9/253}) 18... c6 19. c4 cxd5 20. cxd5 Nbxd5 $1 {[#]} 21. exd5 Nxd5 22. b4 (22. Be4 Nc3 23. Bxb7 Nxe2+ 24. Nxe2 d5 $15 { Kamsky,G (2695)-Van der Sterren,P (2605)/Wijk aan Zee (m/2) 59/379 1994}) (22. Rac1 Nc3 {(...Nxe3 for ...d5)} 23. Qd2 Nxa2 24. Ra1) (22. Rec1 e4) 22... Nxb4 (22... Nxe3 23. fxe3) 23. Bb3 Bd5 {Polgar,J (2595)-Spassky,B (2565)/Budapest (m/10) 56/(388) 1993}) 15... h6 (15... c5 16. d5 c4 17. Qd2 Qc7 18. Nh2 Bg7 19. Rf1 Rf8 $6 (19... h5 20. f4 Nh7) 20. Kh1 (20. f4) 20... Kh8 21. f4 $1 $16 { Bacrot,E (2728)-Postny,E (2648)/Port Marly 2009 : the opening of the "f" column matters more than the concession of the e5 square, as in Spassky-Portisch 1977}) 16. Bd2 Bg7 (16... exd4 17. cxd4 c5 18. d5 (18. Bf4 cxd4 19. Nxd4 Ne5 20. b3 d5 $11 {Fischer,R-Spassky,B (2560)/S.Stefan/Beograd (m/3) 55/359 1992}) 18... Nb6 19. Ba5 Nfd7 20. b3 Bg7 21. Rc1 Qf6 22. Rb1 b4 23. Ne2 Qe7 {Fischer, R-Spassky,B (2560)/S.Stefan/Beograd (m/5) 55/360 1992}) 17. Qc1 {Here again, few players do without the traditional a2-a4 push.} (17. a4 c5 ( 17... c6 18. axb5 axb5 19. Rxa8 Qxa8 20. Nh4 Qd8 $6 {(...exd4)} 21. Qc1 Kh7 $2 {(...Ch7)} 22. Nhf5 $1 gxf5 23. Nxf5 Re6 24. Bxh6 Ne8 25. Bg5 $1 Bf6 $6 26. Bxf6 Qxf6 27. d5 $1 Re7 28. g4 {1-0 So,W (2773)-Kamsky,G (2678)/Saint Louis 2016}) (17... Nb6 18. Qc1 Kh7 19. b3 bxa4 20. bxa4 a5 21. dxe5 dxe5 22. Bb3 Qe7 23. Be3 {Yu Yangyi (2738)-Piorun,K (2651)/Caleta 2017}) 18. d5 c4 19. b4 cxb3 (19... Nh7 $6 20. Be3 h5 21. Qd2 Rf8 22. Ra3 Ndf6 23. Rea1 Qd7 24. R1a2 Rfc8 25. Qc1 Bf8 26. Qa1 {: Fischer,R's alekhinian tripling (2785)-Spassky,B (2560)/Sv Stefan (m/1) 55/358 1992}) 20. Bxb3 Nc5 21. c4 Qd7 22. cxb5 (22. Ba5 Rec8 23. Bc2 bxc4 24. Nd2 {Vaibhav,S (2521)-Rajesh,V (2404)/Abu Dhabi 2014}) 22... axb5 23. a5 $14 {Vachier Lagrave,M (2773)-Adams,M (2737)/London 2015}) ( 17. Rc1 c5 (17... c6 18. Bb1 {(a4)} Qc7 19. h4 h5 {Najer,E (2626)-Bruzon Batista,L (2698)/Tromso 2013}) 18. d5 Nb6 19. Bd3 Qc7 20. Nh2 Na4 21. Rb1 c4 22. Bc2 Nc5 23. Ng4 Kh7 24. Qf3 Nxg4 25. hxg4 Qe7 26. b3 {Spassky,B-Unzicker,W/ Santa Monica 2/305 1966}) 17... Kh7 (17... h5 18. Bh6 (18. Bg5 Nf8 {(...c5)} 19. Qd2 Qe7 20. Bh6 N6h7 21. b4 Bxh6 22. Qxh6 Qf6 {Adhiban,B (2619)-Baramidze, D (2612)/Tromso 2014}) 18... Nh7 19. Qd2 Bxh6 20. Qxh6 Qf6 21. a4 Ndf8 22. d5 {Smirin,I (2530)-Giorgadze,G (2470)/USSR (ch) 48/(484) 1989}) 18. h4 (18. a4 { AB} c5 19. d5 c4 20. b4 cxb3 21. Bxb3 Nc5 22. Qa3 Nfd7 (22... Qc7 23. Bc2 Reb8 24. Be3 Nfd7 25. a5 Bc8 26. Nd2 {Bartel,M (2646)-Gretarsson,H (2547)/Baku 2016} ) 23. Be3 Qc7 24. Reb1 Reb8 25. Nd2 Nb6 (25... Bc8) 26. a5 Nbd7 27. Bc2 $14 { Palac,M (2577)-Swiercz,D (2656)/Gjakova 2016}) (18. Bb3 Re7 19. dxe5 dxe5 20. c4 c5 21. Qc2 {1/2-1/2 Kaplan,J-Spassky,B/San Juan 1969}) 18... d5 {"This move is always in the air: it completely satisfies the classic rule of respond in the centre to an attack on the wing" (AB).} (18... exd4 19. cxd4 c5 20. e5 dxe5 21. dxe5 Ng4) (18... c5 19. d5 c4 20. h5 Nc5 (20... Nxh5 21. Nxh5 gxh5 22. g3 Nc5 23. Nh4 Bc8) 21. b4 cxb3 22. axb3 a5 23. b4 axb4 24. Rxa8 Qxa8 25. cxb4 $16 {Firouzja,A (2685)-Haznedaroglu,K (2448)/Konya 2019}) 19. exd5 (19. h5 dxe4 20. hxg6+ fxg6 21. Nxe4 (21. Nxe5 Nxe5 22. dxe5 Rxe5) 21... exd4 $1 (21... Nxe4 $6 22. Bxe4 Bxe4 23. Rxe4 exd4 24. Rxe8 Qxe8 25. cxd4 Rc8 26. Qc6 Nb6 27. Qb7 $16 {Geller,E-Rubinetti,J/Siegen (ol) 10/362 1970}) 22. Qb1 (22. Neg5+ $2 hxg5 23. Nxg5+ Kg8 24. Bxg6 Rxe1+ {(or ...Ne5! Bxe8 ...Qd5!)} 25. Qxe1 Nf8 26. Bf7+ Kh8 27. f3 N6h7 $19 {AB}) (22. Nxf6+ $6 Qxf6 23. Nxd4 c5 $17) 22... Nxe4 23. Bxe4 Bxe4 24. Rxe4 dxc3 (24... c5) 25. Bxc3 $15) 19... exd4 20. Nxd4 $6 ( 20. h5 dxc3 $6 {(risky)} (20... Rxe1+ 21. Qxe1 d3 22. Bxd3 Bxd5 23. Be2 $11) ( 20... Bxd5 21. Nxd4 Rxe1+ 22. Qxe1 Qe8 23. Nde2 $3 {[#]} Ne5 24. Nf4 Rd8 {(Spassky, B-Berrios Pagan,A/San Juan 1969)} 25. Be3 $1 Nfg4 26. Bd4 $16) (20... d3 21. Bxd3 Rxe1+ 22. Qxe1) 21. Bxc3 Bxd5 (21... Nxd5 22. Bxg7 Kxg7 23. Rxe8 Qxe8 24. Qd2 $44 Qf8 25. hxg6 fxg6 26. Qd4+) (21... Rxe1+ 22. Qxe1 Bxd5 23. Rd1) 22. Nh4 (22. Qf4 $1 Rxe1+ 23. Rxe1) (22. hxg6+ fxg6 23. Qf4 $1 Nf8 {(...c5 Nh4)} 24. Ne5) 22... Nf8 (22... Rxe1+ 23. Qxe1 Nxh5 24. Nxh5 Qxh4) (22... Nxh5 23. Rxe8 Qxh4 24. Bxg7 $1 {(Rxa8 ...Nxg3)} Nxg7 25. Rxa8 Bxa8 26. Qe3) 23. Rd1 $1 (23. Nhf5 gxf5 24. Nxf5 $44 {AB} Rxe1+ $8 25. Qxe1 Kg8 26. Rd1) (23. Rxe8 Qxe8 $2 { (...Nxe8)} 24. Nhf5 gxf5 25. Nxf5 Qd8 26. Ne7+ Ne4 27. Bxg7 Kxg7 28. Nf5+ Kf6 29. f3) 23... c6 (23... Re6 24. Nhf5) 24. hxg6+ fxg6 25. Nxg6 $1 Nxg6 26. Qb1 Ne4 27. Nxe4 Kh8 28. Qc1 $16) (20. Rxe8 Qxe8 21. cxd4 Bxd5 22. h5 Bxf3) (20. cxd4 Rxe1+ 21. Bxe1 Bxd5) 20... Ne5 $1 21. Ne6 $1 {[#]The "!" is mainly for the surprise effect.} (21. h5 Qxd5 22. hxg6+ fxg6 23. Ne4 Nxe4 (23... Neg4) 24. Bxe4 Qf7 25. Bxb7 (25. Qc2 c5) 25... Nd3 $8 26. Qd1 $8 Qxf2+ 27. Kh1 Rad8 $1 28. Rxe8 $8 (28. Rf1 $2 Rxd4 $1) 28... Rxe8 $44) 21... Qxd5 $1 (21... fxe6 $6 22. Rxe5 Ng4 23. Rh5 $1) 22. Nf4 $8 Qc6 (22... Qd8 {(not considered by AB)} 23. Rxe5 $1 {[#]} (23. f3 Kg8) (23. h5 Nfg4) 23... Rxe5 24. h5 $8 Rg5 25. hxg6+ fxg6 26. Ne6 $1 Rxg3 (26... Qd5 27. Nxg5+ hxg5) 27. fxg3 $8 (27. Nxd8 $2 Rxg2+ 28. Kf1 Rxd8 $19) 27... Qe7 (27... Qd6 28. Nxg7 {(Nf4 ...Be4)} Qd5 $1 29. Qf1 $8 Qxd2 30. Re1 $8 Bxg2 31. Qxf6 Qxe1+ 32. Kxg2 $11) 28. Qe1 (28. Nxg7 Qe2 {(...Qxg7)} 29. Qf1 Qxd2 {above}) (28. Nf4 $6 Be4) 28... Re8 $1 29. Nxg7 Qe2 $1 (29... Qc5+ 30. Qf2 Qxf2+ 31. Kxf2 Ng4+ 32. Kf1 $8 Kxg7 33. Bd1 $1 $11) 30. Qf2 $1 ( 30. Qf1 Kxg7 31. Re1 $2 Qxd2) 30... Ng4 $1 (30... Kxg7 31. Re1 $1 Qxf2+ 32. Kxf2) 31. Qf1 $3 Kxg7 32. Re1 Qxf1+ 33. Kxf1 Rf8+ 34. Ke2 Bxg2 $15) 23. h5 $1 ( 23. Ne4 $6 Nc4 $1 (23... Nfg4 24. f3 Nxf3+ $1) (23... Nd5 24. Ne2 f5) (23... Rad8 24. h5 Kg8 $1 25. Nxf6+ Qxf6 {threatens ...Qg5}) 24. Nxf6+ (24. f3 Rad8) 24... Bxf6 25. h5 Kg8 $1 (25... Bg5 $1 26. hxg6+ Kg7 $1 27. f3 fxg6 {(threat including ...Qd6)} 28. Rxe8 Rxe8 29. Bb3 Qd6 30. Bxc4 bxc4 31. b3 Rf8 $19) 26. hxg6 fxg6 27. Rxe8+ (27. Bxg6 Rxe1+ 28. Qxe1 {(Bxe1 ...Bg5)} Nxd2) 27... Rxe8 28. Bxg6 Re5 $1 (28... Re2 $2 29. Bd3 $8 Rxd2 30. Bxc4+) (28... Re7 $1) (28... Rd8 $1 29. Qc2 {(Fe3 ...Fg5! AB)} Rxd2 $1 30. Qf5 Qd6 $1 31. Re1 Rd1 $19) 29. f3 Bg5 $1 $19) (23. a4 Kg8 (23... Nfg4 24. Be4 $8) 24. axb5 axb5 25. Rxa8 Bxa8 26. f3) (23. Rxe5 $2 Rxe5 24. h5 {no longer fits with the bQ in c6 :} Nxh5 25. Ngxh5 Rxh5 $19) 23... Rad8 {"Although logical, this gives White a break" (AB). However, it seems that White is holding anyway.} (23... Kg8 { (threatens ...g5)} 24. hxg6 fxg6 25. Bb3+ $1 (25. f3 $2 Nxf3+ $3 26. gxf3 Qxf3 {AB } 27. Rxe8+ Rxe8 28. Be1 Re2 $3 {[#]} 29. Ngxe2 Qh1+ 30. Kf2 Ng4+ {followed by mate in 2} ) 25... Nc4 26. f3 g5 $1 27. Nfe2 $1 (27. Nfh5 $2 Nxh5 28. Nxh5 g4 $1) 27... Qb6+ (27... Qd5 28. Qc2) 28. Nd4 $8 (28. Kh1 $2 g4 $1) 28... Nd5 29. Bxc4 bxc4 30. Qc2 $11) (23... Nfg4 24. Be4 Qb6 25. Be3 Nxe3 26. Rxe3 Bxe4 27. Rxe4 Nc4 $11) 24. hxg6+ fxg6 25. Qb1 $6 {But this "attacking move" is not very good.} ( 25. Be3 $6 Kg8 $1 (25... Kh8 $2 26. Bxg6 $1) 26. Bd4 (26. Bb3+ Kh8 $1) 26... g5 ) (25. a4 $1 Nd3 (25... Kg8 26. axb5 axb5 27. Bb3+ Nc4 {(...Kh8 Rxe5)} 28. f3) 26. axb5 axb5 27. Bxd3 Rxe1+ 28. Qxe1 Rxd3 29. f3 $11) (25. Rxe5 Rxe5 26. Bxg6+ Kh8 27. Qc2 $44) 25... Rxd2 (25... Nfg4 $1 {(not considered by AB)} 26. Be3 $6 (26. Be4 $1 Qf6 27. Qc2 Bxe4 28. Rxe4 $8 {(Nxe4? ...Qh4)} Nc4 $17) 26... Qf6 $3 {[#]} (26... Nxe3 $6 27. Rxe3 $11) 27. Re2 $6 (27. Bxg6+ Nxg6 28. Ngh5 Qc6) 27... Qh4 $1 28. Bxg6+ {(where do you play your King ?)} Kh8 $3 {(threatens ...Qh2+ then ... Bxg2+, ...Qh1+!! with a nice checkmate of both Knights)} (28... Kg8 $2 29. Nf1 $11 Nf3+ $2 30. gxf3 Bxf3 31. Bh7+ $8 Kf7 32. Qg6+ $8 {followed by mat in 2}) 29. Be4 (29. Nf1 Nf3+ $3 {[#]} 30. gxf3 Bxf3 31. Ng3 Rxe3 $1 32. Kf1 Rxe2 33. Nfxe2 Qh2) 29... Qh2+ $1 30. Kf1 Rd1+ $3 {[#]} (30... Nxe3+ $1 31. Rxe3 Nc4 32. Bxb7 Nxe3+ 33. fxe3 Qxg3) 31. Qxd1 Bxe4 32. Re1 $1 (32. Rd2 Nxe3+) 32... Bxg2+ $3 33. Nxg2 Rf8 $8 34. Qd5 Qxg3 35. Ke2 Nxe3 $1 (35... Nxf2 36. Bf4) 36. fxg3 Nxd5 $19) 26. Bxg6+ $8 Kg8 $1 (26... Nxg6 $2 27. Qxg6+ Kh8 (27... Kg8 $2 28. Ngh5) 28. Nf5 $1 (28. Ngh5 Rg8) 28... Rg8 29. Re6 {(+- according to AB)} Qc5 $8 30. Rf1 $8 Qf8 (30... Be4 31. Rxf6 Rd6 32. Rxd6 cxd6 33. g4 $16) 31. Nxg7 Qxg7 32. Qxf6 Qxf6 33. Rxf6 Kg7 (33... Rxb2 $6 34. Re1 $18) 34. Re6 $16) (26... Kh8 27. Bxe8 Qc5 $1 (27... Nxe8 $2 28. Rxe5 $1 {(Re3! for Qe1!)} Bxe5 29. Ng6+ Kg7 30. Nh5+ $8 Kh7 $8 31. Nxe5+ Qe4 32. Qxe4+ Bxe4 33. Re1 Bb7 34. Ng4 $16) 28. Re2 (28. Nge2 $6 Nfg4 29. Rf1 Qe7 $17) 28... Rxe2 $8 29. Ngxe2 Nxe8 30. Nd4 $132 {AB}) 27. Bxe8 Nxe8 ( 27... Qb6 {(or on c5)} 28. Re2 Rxe2 29. Ngxe2 Nxe8 $11) 28. Qc1 $2 {An unfortunate return.} (28. Qf5 $1 Nd6 (28... Nd3 29. Rxe8+ Qxe8 30. Nxd3 $11) (28... Qf6 29. Qxf6 Bxf6 30. Nfh5 Bh8 31. f4 $11) (28... Rxb2 $2 29. Rxe5 $18) 29. Qe6+ $8 Ndf7 (29... Nef7 $2 30. Ngh5 Ne4 $8 31. Nxg7) 30. Qxc6 Bxc6 31. Re2 { (AB give =/+ on 1998)} Rxe2 32. Ngxe2 Bd7 (32... Ng5 33. Rd1) 33. Rd1 Nd6 34. b3 (34. Nh5 Bh8) 34... Bf6 35. Nd5 Bd8 36. f3 $11) (28. Rxe5 $2 Bxe5 $19 {because the bK is not in h8}) (28. Ne4 $2 Rd7 $1 $19) 28... Rxf2 $3 $18 {[#]} (28... Rd8 $2 29. Qe3 (29. Nf5 $6 Qf6) 29... Rd3 30. Qe2 $11) 29. Kxf2 (29. Re2 Rxe2 30. Ngxe2 Ng4 $19) 29... Nd3+ $8 30. Nxd3 Qxg2+ $8 31. Ke3 Nd6 $3 {[#]"I had seen this "quiet" move at the beginning of the combination" (AB).} (31... Bf6 $2 32. Nh5 $8 ( 32. Ne2 $2 Bg5+ $8 33. Ndf4 {(idem if the other Knight covers)} Nd6 $8 $19) 32... Bg5+ 33. Ndf4 $8 Qf3+ (33... Nd6 $2 34. Nf6+ $3 Kf7 35. Kd3 $1 $18) 34. Kd2 Qxh5 (34... Nd6 35. Qd1) 35. Kc2 Qf7 $1 36. Qe3 $1 Ng7 37. Qa7 (37. Rf1) 37... c5 $8 38. Qxc5 Qxf4 39. Qd4 $11) (31... Nf6 $4 32. Ne2 $1 $18) (31... Qxg3+ $4 32. Kd2 $8) 32. Rf1 (32. Qd1 Bf6 $3 {[#]("an other quiet move, threatening ...Bg5+" AB)} (32... Qxg3+ $1 33. Kd2 Bf3 $8 34. Re8+ {(Qb3+ ...Nc4+ Kc1 ...Bg4!)} Nxe8 35. Qg1 Qd6 $19) (32... Nc4+ $2 33. Kf4 Qd5 34. Re8+ Kh7 35. Qh5 $1 $18) 33. Ne5 {(avoiding the 2 cases of cross-check)} (33. Qg4+ Bg5+ 34. Nf4 Nc4+ $8 {(...Bc8?? Qxg5+!)} 35. Kd4 Qf2+ $3 {[#]followed by mate; the only other winning move is ...c5+, but after Kxc5 you still have to play Qf2+! while ...Qc6+? is a losing move}) (33. Qb3+ Nc4+) (33. Nh5 Nf5+ 34. Kf4 Qg5#) 33... Qxg3+ $1 (33... c5 $1 34. Qxd6 Bg5+ $8 {followed by mate}) 34. Kd2 Be4 $3 {[#] (threatens mate in 2)} (34... Bxe5 $1) 35. Qg4+ Bg5+ $8 36. Ke2 Qxe5 $19) (32. b3 Qxg3+ $1 (32... Bf6 $1 33. Nh5 $6 Nf5+ 34. Kf4 Qf3#) 33. Kd2 Qg2+ 34. Re2 (34. Ke3 Nf5+ {followed by mate}) 34... Ne4+ 35. Kd1 Qf1+) 32... Nc4+ $1 (32... Bf6 $1 { with, on the capture, a mate in 2 !}) (32... Qxg3+ 33. Ke2 $1 Qg4+ $8 34. Ke1 Qe4+) 33. Kf4 Qd5 $1 (33... h5 $1 34. Qe1 Qh3 $1 35. Qe8+ Kh7) 34. Kg4 (34. Nf5 Qe4+ 35. Kg3 Qxd3+) 34... Bc8+ $1 (34... Qxd3 35. Kh3 Be5) 35. Kh4 (35. Nf5 Qg2+ $1 (35... Qxd3 $1) 36. Kh4 Kh7 $1 {for ...Bf6+}) 35... Qd8+ $1 {"Black seems to be settling down for another game" (AB).} 36. Kh5 Qe8+ $1 37. Kh4 Qe7+ $1 38. Kh5 Ne3 $1 0-1 [Event "1#"] [Site "?"] [Date "2012.??.??"] [Round "?"] [White "Iglesias, J."] [Black "9998.00"] [Result "1-0"] [SetUp "1"] [FEN "n2B1R1N/rQ5K/7R/N3k3/Q7/6q1/2RBq2B/1b1rRn2 w - - 0 1"] [PlyCount "0"] [EventDate "2012.??.??"] [SourceDate "2000.07.25"] {How many seconds did it take to you ?} -- 1-0 [Event "2#"] [Site "?"] [Date "1957.??.??"] [Round "?"] [White "Mansfield, C."] [Black "3585.52"] [Result "1-0"] [SetUp "1"] [FEN "4Kn1B/2P5/3b1P2/RN2kBp1/3N4/1pP3Pr/q1P1bQ2/4R3 w - - 0 1"] [PlyCount "0"] [EventDate "1957.??.??"] [SourceDate "2000.07.25"] 1-0 [Event "2#"] [Site "?"] [Date "1958.??.??"] [Round "?"] [White "Pustovoi, B."] [Black "1888.03"] [Result "1-0"] [SetUp "1"] [FEN "8/2R1K3/b7/B6Q/Bn1Np3/4p3/N2kpnRr/2b2r2 w - - 0 1"] [PlyCount "0"] [EventDate "1958.??.??"] [SourceDate "2000.07.25"] 1-0 [Event "2#"] [Site "?"] [Date "1948.??.??"] [Round "?"] [White "Lewis, T."] [Black "1588.56"] [Result "1-0"] [SetUp "1"] [FEN "2bN1b2/2R3pR/1P1kP2p/p6p/1ppBP1nP/2r1n1NB/1QP5/6K1 w - - 0 1"] [PlyCount "0"] [EventDate "1948.??.??"] [SourceDate "2000.07.25"] {Presented at the Riga Open 2017.} -- 1-0 [Event "2#"] [Site "?"] [Date "1964.??.??"] [Round "?"] [White "Vakhlakov, Y."] [Black "4888.25"] [Result "1-0"] [SetUp "1"] [FEN "K1Bn2rn/4p3/p3Rb2/3pNk1P/r6R/q5pP/1p1BQ3/1b3N2 w - - 0 1"] [PlyCount "0"] [EventDate "1964.??.??"] [SourceDate "2000.07.25"] {Presented at the 2017 European Championships. Got the scalp of Mukoseev.} -- 1-0 [Event "2#"] [Site "?"] [Date "1969.??.??"] [Round "?"] [White "Maruta, H."] [Black "4885.42"] [Result "1-0"] [SetUp "1"] [FEN "n7/1B1RK3/2q2p2/1b3RP1/N1N1kPP1/1Q1p1r2/2rB2P1/6b1 w - - 0 1"] [PlyCount "0"] [EventDate "1969.??.??"] [SourceDate "2000.07.25"] {Presented at the 2017 European Championships. Got the scalp of Mladenovic.} -- 1-0 [Event "2#"] [Site "?"] [Date "1948.??.??"] [Round "?"] [White "Van Dijk, Nic"] [Black "1745.12"] [Result "1-0"] [SetUp "1"] [FEN "8/Kp1r4/1Q6/8/2k2N2/4n2R/Pp2N3/1r3Bb1 w - - 0 1"] [PlyCount "0"] [EventDate "1948.??.??"] [SourceDate "2000.07.25"] 1-0 [Event "2#"] [Site "?"] [Date "1993.??.??"] [Round "?"] [White "Zappas, B."] [Black "4888.07"] [Result "1-0"] [SetUp "1"] [FEN "4R1B1/3Qb2r/Kpp2RN1/2p3p1/2p1k3/2BNrpn1/b3p3/2n2q2 w - - 0 1"] [PlyCount "0"] [EventDate "1993.??.??"] [SourceDate "2000.07.25"] {Presented at the 2017 Russian Championship. Was only solved by two competitors ! } -- 1-0 [Event "2#"] [Site "?"] [Date "1987.??.??"] [Round "?"] [White "Kisis, I."] [Black "1284.14"] [Result "1-0"] [SetUp "1"] [FEN "6R1/b7/1p1pK3/4NP2/3k1ppQ/8/2R1b3/2Bn3B w - - 0 1"] [PlyCount "0"] [EventDate "1987.??.??"] [SourceDate "2000.07.25"] 1-0 [Event "2#"] [Site "?"] [Date "1925.??.??"] [Round "?"] [White "Duvergé, JFA."] [Black "1454.43"] [Result "1-0"] [SetUp "1"] [FEN "3R3B/4n2p/2pNQ3/KP1rP3/1Ppk4/8/3Pb3/1B6 w - - 0 1"] [PlyCount "0"] [EventDate "1925.??.??"] [SourceDate "2000.07.25"] 1-0 [Event "2# "] [Site "?"] [Date "1924.??.??"] [Round "?"] [White "Lazard, F."] [Black "1133.01"] [Result "1-0"] [SetUp "1"] [FEN "8/8/8/4K3/2p1n3/3k4/1Q2R3/1b6 w - - 0 1"] [PlyCount "0"] [EventDate "1924.??.??"] [SourceDate "2000.07.25"] 1-0 [Event "2#"] [Site "?"] [Date "1930.??.??"] [Round "?"] [White "Fegan, BG."] [Black "4558.32"] [Result "1-0"] [SetUp "1"] [FEN "2b2Q1K/B4P2/pn6/r1nNR3/3k4/4RP2/B2N1P1p/7q w - - 0 1"] [PlyCount "0"] [EventDate "1930.??.??"] [SourceDate "2000.07.25"] 1-0 [Event "2# "] [Site "?"] [Date "1971.??.??"] [Round "?"] [White "Bwee, Touw Hian"] [Black "1257.46"] [Result "1-0"] [SetUp "1"] [FEN "1B3n2/4PQ2/1p2p3/1Pp1P1p1/3NkPpb/R6n/B4p2/3R1K2 w - - 0 1"] [PlyCount "0"] [EventDate "1971.??.??"] [SourceDate "2000.07.25"] 1-0 [Event "3#"] [Site "?"] [Date "1948.??.??"] [Round "?"] [White "Latzel, G."] [Black "4515.24"] [Result "1-0"] [SetUp "1"] [FEN "8/6p1/5kN1/1Rp3NP/nrp3P1/1q1p4/QR1B2K1/8 w - - 0 1"] [PlyCount "0"] [EventDate "1948.12.??"] [SourceDate "2000.07.25"] 1-0 [Event "3#"] [Site "?"] [Date "2008.??.??"] [Round "?"] [White "Keller, M."] [Black "1488.17"] [Result "1-0"] [SetUp "1"] [FEN "n3RK2/3k1p2/Npp4n/1p1pP3/5p1B/pQN5/8/1Bbr1b2 w - - 0 1"] [PlyCount "0"] [EventDate "2008.??.??"] [SourceDate "2000.07.25"] 1-0 [Event "4#"] [Site "?"] [Date "2017.??.??"] [Round "?"] [White "Fornasari, C."] [Black "0201.11"] [Result "1-0"] [SetUp "1"] [FEN "8/8/3N4/8/4p3/2P1k3/5R2/3K1R2 w - - 0 1"] [PlyCount "0"] [EventDate "2017.??.??"] [SourceDate "2000.07.25"] 1-0 [Event "4#"] [Site "?"] [Date "1962.??.??"] [Round "?"] [White "Duringer, R."] [Black "1377.35"] [Result "1-0"] [SetUp "1"] [FEN "8/3N4/K1p1p2p/2PkP1nn/7Q/pb1P4/1b2pB2/4r3 w - - 0 1"] [PlyCount "0"] [EventDate "1962.??.??"] [SourceDate "2000.07.25"] 1-0 [Event "5#"] [Site "?"] [Date "1961.??.??"] [Round "?"] [White "Grunenwald, A."] [Black "0025.13"] [Result "1-0"] [SetUp "1"] [FEN "4k1B1/2Bp1N2/3Pp1N1/2p5/2n5/8/8/K7 w - - 0 1"] [PlyCount "0"] [EventDate "1961.??.??"] [SourceDate "2000.07.25"] 1-0 [Event "6#"] [Site "?"] [Date "2017.??.??"] [Round "?"] [White "Fornasari, C."] [Black "0021.11"] [Result "1-0"] [SetUp "1"] [FEN "1B6/8/4B3/8/4k3/4p3/2P1N3/7K w - - 0 1"] [PlyCount "0"] [EventDate "2017.??.??"] [SourceDate "2000.07.25"] 1-0 [Event "h#2,5 4 sol"] [Site "?"] [Date "2007.??.??"] [Round "?"] [White "Dragoun, M."] [Black "3777.06"] [Result "1-0"] [SetUp "1"] [FEN "8/2r1N2b/2Rqp2n/1p2bB2/p2k1p2/8/Kp1prn2/8 w - - 0 1"] [PlyCount "0"] [EventDate "2007.??.??"] [SourceDate "2000.07.25"] 1-0 [Event "h#3 b) Pg5 on h2"] [Site "?"] [Date "2017.??.??"] [Round "?"] [White "Heinonen, U."] [Black "0314.27"] [Result "1-0"] [SetUp "1"] [FEN "8/7p/5n1p/4pkP1/3pr2p/3pPB1p/4N3/6K1 b - - 0 1"] [PlyCount "0"] [EventDate "2017.??.??"] [SourceDate "2000.07.25"] 1-0 [Event "h#4 2 sol"] [Site "?"] [Date "2017.??.??"] [Round "?"] [White "Csak, J."] [Black "3326.13"] [Result "1-0"] [SetUp "1"] [FEN "B7/B7/q7/2Kp4/2Pp2p1/6r1/1n6/4n2k b - - 0 1"] [PlyCount "0"] [EventDate "2017.??.??"] [SourceDate "2000.07.25"] 1-0 [Event "s#2"] [Site "?"] [Date "1965.??.??"] [Round "?"] [White "Gafarov, M."] [Black "1543.87"] [Result "0-1"] [SetUp "1"] [FEN "Qn3Bkr/p2pPp1p/P1pPRP1p/1pK1P2P/1P1P4/8/6b1/6R1 w - - 0 1"] [PlyCount "0"] [EventDate "1965.??.??"] [SourceDate "2000.07.25"] 0-1 [Event "s#2"] [Site "?"] [Date "2012.??.??"] [Round "?"] [White "Tura, W."] [Black "4868.46"] [Result "0-1"] [SetUp "1"] [FEN "2n1N1b1/p2p3n/1p1p1R2/1P1RN3/pPK1kP2/2bp2Q1/1rqP4/2r5 w - - 0 1"] [PlyCount "0"] [EventDate "2012.??.??"] [SourceDate "2000.07.25"] 0-1