No technical problems for this course, which seems to confirm the good performance of the new version of Team Viewer.
Only the core group was present, probably because of the holidays and the Bundesliga.
Below is the animated version of the Masterclass.
Have a good read
P.S.: contrary to what was announced in the previous course, Shrove Tuesday is now, and you'll have to go into Lent until the next course!
---
Master's word
---
"
I have shed blood, but bloodletting is part of the combinations of political medicine" (Napoleon in the film "Austerlitz" by Abel Gance).
"In France, we only admire the impossible" (ibidem).
"The drama of old age is not that you get old, it is that you stay young" (O. Wilde).
"Have you noticed that the number of the Beast is also the sum of the integers from 1 to 36, thus of all the numbers of the roulette wheel?".
"I want to be the Queen of Paris -- Very well, don't go out of there, and even... don't go out of here!" (S. Guitry).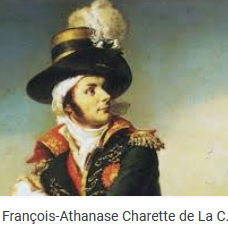 "I believed then that chess problems were composed either by prisoners or by people unable to move" (S. Didukh).
Note: The two first quotations had been selected before I knew that a mini-tournament in honour of the aforementioned emperor was going to take place on the Vendée soil. It is natural, now, to add this one, for a necessary counterweight.
"My soul to God, my life to the King, my heart to the Ladies, my honour to myself" (F.-A. Charette de la Contrie).
Our introductory study is a beautiful domination of a Black Rook, which will not be able to sacrifice itself against the White Bishop, leaving two impotent Knights. The 4th, 5th & 6th moves are very precise. Enjoy it well!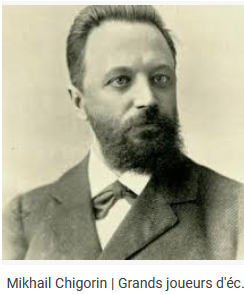 The pawn endgame is not very difficult, but it is a joy. Then an orgy of heavy pieces: studies are not always endgames ! Although... the refutation of a try is one, not simple at all!
A very difficult Bishop + Knight + pawn-Rook against Rook endgame occurred in a famous Tchigorine-Mason game of 1901. White won by a nice tactical pattern (a kind of echo of our first study), but the complexity of this endgame escaped the two players, which is understandable: they were playing with their own brains and after the game, did not have modern electronic crutches.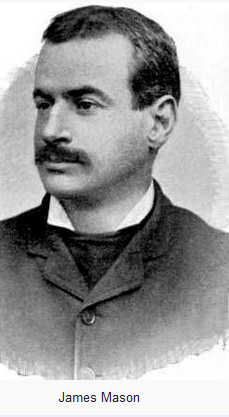 A little research shows us that the famous Kotov lost the same final against a Swiss master in 1946. That can happen, but 70 years later, the people of "chess base", a hyper-media site, have understood absolutely nothing of what is going on, even though they have the said crutches, see the "megabase" (sic!) 2018. But of course, if I write that these people are clowns, as I once did on a sub-forum, I will be labelled as an extremist! Details on request. In the meantime, enjoy the many reciprocal zugzwangs that pop up from who knows where! And the switchbacks are also legion.
The difficulties with this material are not new. With a Knight-pawn instead of a rook-pawn, a study by Vladimir Bron was awarded first prize half a century ago in the competition organised for André Chéron's 70th birthday. Bad luck, the study was unsolvable. As we keep repeating, at the time one used only one's own brain, and therefore people who maliciously criticize the analysts of the time, while claiming, as a perfect phoney, that they should not be denigrated, are a bunch of hacks. Do you see an allusion to a prolific and catastrophic author with a monosyllabic name? You have a good imagination.
Exercises for next month: a pawn endgame to get back to basics, a Knights endgame rescue, a rook acrobatics.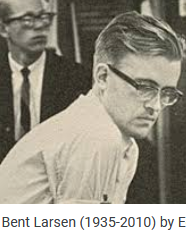 Today's game presents us with an "obvious" quality sacrifice, as it gives a comfortable game. Another question is whether it really gives an advantage and, if so, how much. An essential pedagogical element is training with heterogeneous materials. Is this currently taught? But, by the way, where are the French teachers? Judging by the desperate lack of succession in our country, they have almost all gone abroad, and those who remain are particularly mediocre.
For a change, a fairy tale exercise for the next lesson: put a white knight on f4 and a white pawn on g4 on the chessboard. That's all. There is no White King. The question is: add the black King and a white Queen so as to obtain an illegal cluster (invented by T.R. Dawson in 1933) of 4 units, (thus wQ + wN + wP + bK), such that if we remove any of the 3 white units, the position becomes legal. Oh, I forgot the essential: we are in Martian circé (invented by R.-J. Millour in 1980), which means that a unit can capture (or check) only from its presumed birth square. For example a white rook on a white square checks from h1: with a bK on h8, the move Ra3-a4 checks. Exercise composed by D. Innocenti.
Some 2# for practice. The 4th (Danish) seemed to us the most difficult. The last one seems to have been composed by a woman ("Laurie Hill"). Is this a pseudonym? Possibly, since C. Hill was an alias of B.G. Laws. Moreover, this name is feminine in France, but often masculine on the other side of the Channel. I shall continue to search desperately for female composers...

Fiftieth anniversary of the death of Pierre Biscay. The International Federation (FIDE) was, as is well known, created in 1924 by Pierre Vincent, a man of an
immense culture, sportsman and chess enthusiast. Another Pierre (Biscay)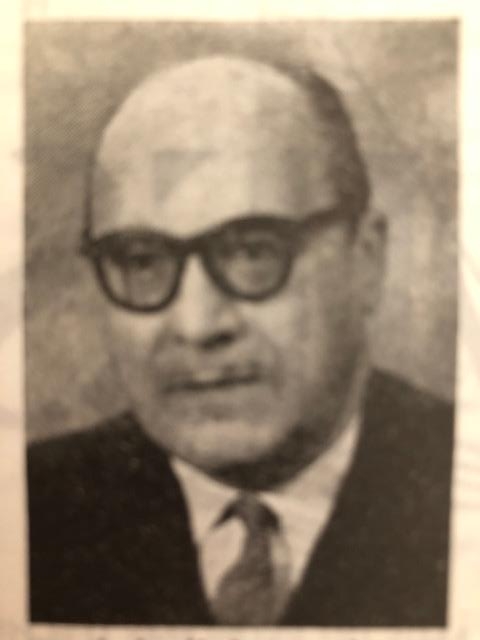 was President of the French Federation (FFE) from 1932 to 1955. As well as being a correspondence or blind player, he was a brilliant problemist. What followed was more chaotic. Among the presidents who followed, what are we to think of the one who, in a tournament, proposed to several players to lose deliberately in order to favour an international master norm? And what to think of the last one to date, who goes so far as to refuse any right to existence to Artistic Chess ? One measures the decline.
His style is strategic, he collaborated with Chéron for his 1934 book, entitled rightly "Les Echecs artistiques". After a spectacular 2#, here is indeed the strategy with, in 3#, a Roman theme, a Novotny, an anti-dual; then in 4#, an ambush and a corner visit. Finally the 5#, which looks like a 4#, until a fine defence is found. Another 5# had been shown on 15 April 2014 http://lecoursdumaitre.e-monsite.com/pages/cours/cat-2014/15-avril-2014.html .
Also a tribute to the Lithuanian composer M. Rimkus, who died in February. One of the best composers in the world in the category "helpmates". A beautiful echo-chameleon in 8.5 (White starts and mate at his 9th) and 4 echo mates (counting the twin) in a 3.5. Solutions on request, as is traditional!
Have a good time. See you in April. Adeus.
Master's diagrams
[Event "?"] [Site "?"] [Date "1987.??.??"] [Round "?"] [White "Gromov, M."] [Black "0312.00"] [Result "1-0"] [SetUp "1"] [FEN "1N6/8/8/5k2/8/3r4/B6N/2K5 w - - 0 1"] [PlyCount "15"] [EventDate "1987.??.??"] [SourceDate "2000.07.25"] {Black Rook goes goat !} 1. Bb1 $8 Ke4 2. Ng4 $8 (2. Nf1 $2 Kd4 $8 3. Nc6+ Kc3 $8 4. Ne7 Rf3 $1 5. Nd5+ Kd4 $8 $11) 2... Kd4 3. Nc6+ $8 Kc3 (3... Kc4 4. Nge5+ $1) (3... Ke4 4. Nf2+ $1) 4. Nf2 $3 {[#]Domination.} Rd5 (4... Rf3 5. Nd1+ $1 {(or on e4)} Kb3 (5... Kc4 6. Ne5+ $8) 6. Nd4+ $8) (4... Rd7 5. Ne4+ $8 Kc4 (5... Kb3 6. Nc5+ $8) 6. Ne5+ $8) 5. Bg6 $3 {[#]Again.} (5. Nd1+ $2 Kb3 $8 $11) 5... Kc4 (5... Kb3 6. Bf7 $8 Kc4 7. Ne4 $1) (5... Rb5 6. Ne4+ $8 {followed by a fork}) (5... Rd7 6. Ne4+ $8 {idem}) 6. Ne4 $3 {[#]And again.} (6. Bf7 $2 Kc5 $8 $11) 6... Kb5 (6... Rb5 7. Nd6+ $8) 7. Nc3+ $8 Kxc6 8. Be4 $8 1-0 [Event "?"] [Site "?"] [Date "2000.??.??"] [Round "?"] [White "Chau, Villeneuve"] [Black "0000.33"] [Result "0-1"] [SetUp "1"] [FEN "8/1pp5/3p4/3P4/2P2k2/1P6/2K5/8 b - - 0 41"] [PlyCount "33"] [EventDate "2000.??.??"] [SourceDate "2000.07.25"] 41... Ke3 $1 (41... Ke4 $1 42. Kc3 Ke3 $8 43. b4 Ke4 $1 (43... b5 $2 44. cxb5 $8 Ke4 45. Kc4 $1 Ke5 46. b6 $8 cxb6 47. Kb5 $8 $11) 44. b5 b6 $8 45. Kb4 Kd4 46. Kb3 Kd3 47. Kb4 Kc2 $8 $19) 42. Kc3 Ke4 $8 43. Kb4 (43. b4 b5 $1 (43... Ke3 $1 {as above})) 43... Kd4 $1 {Ou en d3.} 44. Kb5 {succession of 14 forced moves...} (44. Ka4 Kc3 $8 (44... Kc5 $6 45. Ka5 $1 b5 $2 46. cxb5 $8 Kxd5 47. b6 $1 $11) 45. Ka3 b5 $1 46. cxb5 Kd4 $8 47. Kb4 Kxd5 $8) 44... Kc3 $8 45. Ka4 $1 {The most "questioning" defence, as they say! How does Black exploit his beautiful royal position ?} ( {In the game was played} 45. b4 $6 Kd4 $8 46. c5 Kxd5 (46... dxc5 47. bxc5 Kxd5 $8) 47. cxd6 Kxd6 (47... cxd6 48. Kb6 Kc4 $8 49. Kxb7 Kb5 $8 $19) 48. Kc4 c6 (48... Kc6 49. b5+ Kd6 $1) (48... Ke5 49. Kc5 Ke4 $1 50. b5 {(Rc4 ...b6!)} b6+ $1 51. Kc6 Kd4 $8 52. Kxc7 Kc5 $8 $19) 49. Kd4 (49. b5 c5 $8) 49... b5 ( 49... b6 50. Ke4 Ke6 51. Kd4 Kf5) 50. Kc3 (50. Ke4 c5 $8) 50... Ke5 51. Kd3 Kd5 $8 52. Kc3 Ke4 $8 53. Kc2 Kd4 54. Kb3 Kd3 55. Ka2 Kc3 56. Ka3 Kc4 {0-1}) (45. c5 $6 dxc5 $8 46. Kxc5 Kxb3 $8 $19) 45... b6 $3 {Other moves are only waste of time.} 46. Ka3 (46. Kb5 Kxb3 $8 $19) 46... b5 $8 {[#]} 47. cxb5 Kd4 $8 48. Kb4 Kxd5 $8 49. Ka5 (49. b6 cxb6 $8 50. Kb5 Ke4 $1 (50... Kd4 $2 51. Kxb6 $11) 51. Kxb6 d5 $8 52. b4 d4 $8 $19) 49... Ke5 $3 {[#]} (49... Ke4 $2 50. Ka6 $8 d5 51. Kb7 $8 $11) (49... Kc5 $2 50. b4+ $8 Kc4 51. b6 $8 cxb6+ 52. Kxb6 $8 d5 53. Kc6 $11) 50. b6 {would draw with bK on d5 (see 44th white move) but...} (50. Kb4 Kd4 $1 (50... d5 $1) 51. b6 cxb6 $8 52. Kb5 d5 53. Kxb6 Kc3 $1 $19) (50. Ka6 d5 $8 51. Kb7 Kd6 $8 $19) (50. b4 d5 $8 $19) 50... cxb6+ $8 51. Kxb6 d5 $8 52. Kc5 d4 $8 53. Kc4 (53. b4 d3 $8) 53... Ke4 $8 54. b4 d3 $8 55. Kc3 Ke3 $8 56. b5 d2 $8 57. Kc2 Ke2 $8 0-1 [Event "?"] [Site "?"] [Date "2009.??.??"] [Round "?"] [White "Aliev, I."] [Black "4800.30"] [Result "1/2-1/2"] [SetUp "1"] [FEN "5K1k/2R5/2r5/6PP/7P/4r3/q7/1R2Q3 w - - 0 1"] [PlyCount "22"] [EventDate "2009.??.??"] [SourceDate "2000.07.25"] {White, with 3 more pawns, is in great danger. Perhaps because he has too much material...} 1. Rh7+ $8 (1. Qxe3 $2 Qg8+ $8 2. Ke7 Rxc7+ $8 3. Kd6 (3. Kf6 Qf8+) 3... Qd8+ $8 4. Ke5 Re7+ $1) 1... Kxh7 2. Rb7+ $8 (2. g6+ $2 Kh8 $8 3. g7+ Kh7 $19) 2... Kh8 3. Rh7+ $3 {[#]Again !} (3. Qxe3 $2 {(leads to a long "monster" win)} Qg8+ $1 (3... Qa8+ $1 4. Qe8 Rc8 $8 5. Re7 $1 Qf3+ $1 6. Rf7 Rxe8+ $8 7. Kxe8 Qxh5 $8 8. Ke7 $1 Kg8 $8 {(...Qxh4? Kf6!=)} 9. Rf4 Kg7 $1) 4. Ke7 Qg7+ $8 5. Kd8 Qf8+ $8 6. Qe8 Rc8+ $8 7. Kxc8 Qxe8+ 8. Kc7 Qxh5 9. Rb6 $1 Kg7 10. Rh6 Qd1 $3 {[#]} (10... Qf7+ $2 11. Kc6 $1 Qc4+ 12. Kd7 $1 $11) ( 10... Qe2 $2 11. Kd6 $3 {(Kd7? ...Qe5!!)} Qe4 12. h5 $8 $11) 11. Kc6 Qd4 $1 12. Kc7 Kf7 $1 13. Rf6+ Ke7 $1 14. Rh6 Qc5+ 15. Kb7 Kd7 16. Rh7+ Kd6 17. Rh6+ Ke5 $19) 3... Kxh7 4. g6+ $8 Kh8 (4... Kh6 $2 5. Qxe3+) (4... Rxg6 5. hxg6+ $8 Kxg6 6. Qg1+ $8 Kf5 (6... Kf6 $2 7. Qg5+ Ke6 8. Qg8+) 7. Qxe3 $8 $11) 5. g7+ $8 Kh7 6. Qb1+ $3 {[#]} Kh6 (6... Qxb1 $2 7. g8=Q+ {and mate in 2}) 7. Qxa2 $8 (7. g8=N+ $2 Qxg8+ $8 8. Kxg8 Rg3+ $8 9. Kf8 Rg7 $3 10. Qf5 (10. Qb8 Rf6+ $1) 10... Rcc7 $3 {[#]} (10... Ra6 $2 {(threatens mate but...)} 11. Qe6+ $3) 11. Qe6+ Kh7 $8 12. Qf5+ Kh8 $8 13. Qe6 Rc8+ $8 14. Qxc8 Rg8+ $8) 7... Rf6+ 8. Qf7 $8 (8. Kg8 $2 Re8#) 8... Rxf7+ 9. Kxf7 $8 Rf3+ 10. Kg8 $8 Rg3 11. Kh8 $3 {[#]} Rxg7 {stalemate.} 1/2-1/2 [Event "?"] [Site "?"] [Date "1901.??.??"] [Round "?"] [White "Chigorin, Mason"] [Black "0311.10"] [Result "1-0"] [SetUp "1"] [FEN "8/k7/8/P7/NKB5/8/8/6r1 w - - 0 133"] [PlyCount "23"] [EventDate "1901.??.??"] [SourceDate "2000.07.25"] {In this very difficult endgame, it is still possible to understand some things.} 133. Nc3 Rg4 $1 (133... Rg6 $1) (133... Ka8 $2 134. a6 $8 Ra1 (134... Ka7 135. Ka5 $8) 135. Ba2 $8 Kb8 136. Kb5 $18) 134. Nb5+ Kb7 $1 ( 134... Ka6 $1) (134... Ka8 $2 135. a6 $8) 135. Nd6+ Ka7 (135... Kc7 136. Kc5 Rg6 $1 (136... Rg5+ $2 137. Bd5 $8) 137. Nb5+ Kb7 $11) 136. Nc8+ Kb7 137. Ne7 $1 {A key-square for the Knight, like its symmetrical b4 and also (and especially) b5, even if this move is not winning here: it would be with wKb5 & bRf4.} Ka7 (137... Rf4 $2 138. a6+ $1 Ka7 139. Nc8+ $8 Kb8 (139... Ka8 $6 140. Kc5 $1) 140. Nd6 $8 Rf6 141. Kc5 $8 Rg6 142. Bd3 $1 {leads to an inhuman win}) (137... Rh4 $1 138. a6+ Kc7 $11) 138. Kb5 {A major crossroads.} (138. a6 Rxc4+ $1 139. Kxc4 Kxa6 $11) 138... Rg7 $1 (138... Rg1 $1 139. Nc6+ (139. a6 Ra1 $1 $11) 139... Kb7 $8 140. a6+ Kc7 $8 $11 {[#] we will review the importance of this square for Black King, however, there are situations where access to c7 is not enough}) ( 138... Kb8 $1 139. a6 Rg7 $3 (139... Kc7 $2 140. a7 $8 Kb7 {(...Rg5+ Ka6! ... Rg3 Nd5+!)} 141. Bd5+ $8 Kxa7 142. Nc6+ $8 Kb7 143. Ne5+ $8) 140. Nc6+ Kc7 $8 $11) (138... Rf4 $2 {(same remark as on 137th)} 139. Bd3 $1 (139. Nc6+ $6 Kb7 140. Ne7 $3 {(return assuming mistake)} Rh4 $1 141. Be2 $3 {(but not a6+? .. .Kc7!!)} Rh2 142. Bf3+ $8 Kc7 143. Nd5+ $1 Kb8 144. Nb4 $3 {: key-square}) 139... Rf3 140. Nc6+ $8 Kb7 141. Nb4 $3 {[#](key-square bis)} Kc7 {(...Ka7 a6!)} 142. Be4 $8 Rh3 143. Na6+ $8 (143. Bd5 $2 Rh5 $8 {would transpose into Kotov-Christoffel 1946 with reversed colours, lost by the famous GM and analysed in spite of common sense by the "chessbasists".}) 143... Kd6 (143... Kd8 144. Kb6 $1 Rb3+ 145. Kc6 $1) 144. Bb7 $1 Rh6 (144... Rb3+ 145. Nb4 $8) 145. Kb6 $1 Kd7+ 146. Ka7 $8 Kd6 147. Nb8 $3 Kc5 148. Bc8 $1 $18 {: a plan is a6, Bb7, Ba8! & Kb8}) ( 138... Rg2 $2 139. a6 $8 Rb2+ 140. Ka5 $8 {(threatens Nc8+)} Kb8 141. Bb5 $1 Ra2+ (141... Kc7 142. Nd5+ $8 {for Kb6}) 142. Kb6 $8 $18) (138... Kb7 $2 139. a6+ $8 Kb8 (139... Kc7 140. a7 $8 Kb7 141. Bd5+ $8 {: bR falls, but it would be draw with Rook on h4 !}) 140. Bd5 $8 Rg1 141. Nc6+ $8 Kc7 {(for ...Rg5=)} ( 141... Ka8 142. Kb6 Rg6 143. Bf3 $3 {: see 140 a6!}) 142. Nd4 $8 {: see below 138...Rg5+}) (138... Rg5+ $2 139. Bd5 $8 Rg1 140. Nc6+ $8 {(with the bR on h5, ...Kb7!! Ne7+ ...Kc7! would cancel, but not ...Ka8? Ne7+! ...Ka7 a6! as in Kurajica-Yakovich 1992 with reversed colours: see below 140 a6!)} Kb7 (140... Ka8 141. Ka6 $3 Rd1 142. Bf3 $1 {for Nd4-b5}) 141. a6+ $8 Kc7 142. Nd4 $3 {[#]} (142. Nb4 $2 Rg5 $8 143. a7 Rxd5+ $8) 142... Rb1+ {(the Rook has no longer access on g5, but even on h5, Ne6+ would win)} 143. Bb3 $8 Rc1 144. Ne6+ $8 Kc8 $1 (144... Kb8 145. Kb6 $8) 145. Ba2 $1 (145. Bd5 $1 Rb1+ 146. Kc5 $1 Kb8 $1 {(...Rc1+ Kb6! for Ka7!)} 147. Be4 $3 Rb2 148. Nd4 $1 Ka7 149. Bd3 $8 {not simpler}) (145. Kb6 $2 Rb1 $8) 145... Rd1 {(to check on d6)} 146. Bc4 $3 Kb8 (146... Rb1+ 147. Ka5 $1 Kb8 148. Nd4 $8 Rc1 {(...Rd1 Nb5!!)} 149. Bb5 $1 {(or Bf7-e8)} Kc7 {(elsewhere Kb6!)} 150. Ne6+ $8 Kd6 151. a7 $1 Rc8 152. Bc4 Kc6 153. Ka6 $1) 147. Kb6 $8 {(it must be banned ...Ka7)} Rd6+ 148. Kc5 $8 Rd1 149. Nd4 $3 {(return on this beautiful square 7 moves after)} Rc1 ( 149... Rb1 150. Nb5 $2 {(Bd3! ...Rd1 Bf5!)} Rc1 $3 151. Kb4 Ra1 $8 $11) 150. Nb5 $3 {[#](it's a ZZ !)} Ka8 (150... Ra1 151. Kb6 $8 $18) (150... Rc2 151. Kb4 $3 Rd2 152. Be6 $3 {(prevents ...Td7)} Rd1 153. Kc5 $1 Ra1 154. Kb6 $8 $18) ( 150... Kc8 151. Kb6 $1 Rxc4 152. Nd6+ $8) (150... -- {White to move :} 151. Kb4 Ra1 $8 152. Nd6 Ka7 $1 $11) 151. Kb4 $8 Ra1 152. Bd5+ $8 Kb8 153. Bb7 $3 {[#] (recycling Bishop)} Rg1 154. Ka5 $1 Rg6 155. Be4 $1 Rg7 156. Bc6 $1 (156. Kb6 $6 Rb7+ $1) 156... Rb7 {(on ...Rh7 follows the same move)} 157. Nd6 $3 {[#](a win missed in Stefansson-Rublevsky 2015 with reversed colours)} Rb1 (157... Rb6 158. a7+ $8 Kxa7 159. Nc8+ $8) (157... Rh7 158. Kb6 $1 Rg7 159. Bb7 Rxb7+ 160. Nxb7 $8) 158. Nb5 $1 {(new switchback)} Ra1+ 159. Kb6 $8 $18) (138... Rh4 $2 139. Bd5 $3 Rh6 140. Nc6+ $1 Kb7 141. a6+ $1 Kc7 142. Bf3 $3) 139. Nc6+ Ka8 $2 {Make way for white King.} (139... Kb7 $8 140. Bd5 (140. a6+ Kc7 $8 { (key square for King)} 141. Bd5 Rg5 $8 $11) 140... Rg5 $8 {(by placing the Rook on f6, we get a missed ZZ in the 2008 Marcelin-Sasikiran game, with inverted colours)} 141. Nb4+ Kc7 $8 142. a6 Rh5 $1 {(or on f5)} 143. a7 (143. Kc5 Rg5 $1) 143... Rxd5+ $8 144. Nxd5+ Kb7 $8 $11) 140. Bd5 $6 {Fall back into the inhuman!} (140. a6 $1 {(the stalemate trap will be foiled)} Rg5+ (140... Rh7 141. Be6 $1 {for Kb6, Bc8-b7+}) 141. Kb6 $8 Rb5+ (141... Rd5 142. Be2 $1) 142. Kc7 $8 Rd5 (142... Rh5 143. Be6 $1 Rh7+ 144. Kb6 $8) 143. Be2 $1 Rg5 (143... Rd7+ 144. Kb6 $8) 144. Bf3 $1 Rg3 145. Bd5 {(the good plan is to bring the White Bishop to b7, via c8)} Re3 $1 (145... Rg5 146. Be6 $1) 146. Kb6 $8 Re6 $1 147. Bc4 $1 Rf6 148. Bb3 $3 Re6 149. Bd1 $3 Rg6 (149... Re2 150. Nd4 $1 Rb2+ 151. Nb5) 150. Bf3 $1 {Z} Rh6 151. Bg4 $3 Re6 $1 {(prevents Bc8)} 152. Bh3 $1 { (Z ; or on f5)} Re8 153. Bd7 $1 Rc8 154. Na5 $1 {(for Bc6+)} Rb8+ 155. Nb7 $1 Rh8 156. Bc6 $1 Rc8 (156... Rb8 157. Bd5 {Z}) 157. Nd6+ Rxc6+ 158. Kxc6 Ka7 159. Kb5 $8 $18) 140... Rb7+ $1 (140... Rg1 141. Ka6 $1 Rd1 142. Bf3 Rb1 143. Nd4+ $1 Kb8 144. Nb5 $8 Rf1 145. Bc6 $1 Rf7 146. Kb6 $1 Rb7+ 147. Kc5 $8 Rh7 148. a6 $8 $18 {: see 138...R5+?}) 141. Kc5 $8 Rb1 $1 142. Be4 $2 {An incalculable win was possible.} (142. Be6 $3 Rc1+ (142... Rb2 143. Bc8 $1 Rb5+ 144. Kd6 $8 Rd5+ 145. Kc7 $8 Rd7+ 146. Kb6 $8 Rc7 147. Ba6 $3 Rh7 148. Be2 $8) ({the spiritual idea is} 142... Kb7 143. a6+ $3 {[#]} Kc7 {(...Kxa6 Bc8+ ...Rb7 Nd8)} 144. Bd5 $8 Ra1 {(no ...Rg5! which would draw)} 145. Kb5 $8 Rb1+ 146. Nb4 $8 $18) 143. Kb6 $8 Rb1+ 144. Kc7 $8 Rb7+ 145. Kd6 $8 Rh7 146. Bc8 $1 Rh6+ 147. Kc5 $1 Rh8 148. Ba6 $3 Rh5+ (148... Rg8 149. Kb6 Rg7 150. Be2 $3 {idem}) 149. Kb6 $8 Rh7 150. Be2 $3 {[#]} Rb7+ 151. Kc5 $8 Rg7 $1 152. a6 $8 Rg2 153. Bf3 $8 Rb2 154. Be4 $3 Re2 155. Bd5 $8 Rb2 156. Nd4+ $8 Ka7 157. Bc4 $8 Rb6 $1 158. Nc6+ $8 Ka8 159. Nb4 $1 {(or on e7)} Rh6 160. Nc6 $1 Rh4 $1 {(for ...Rxc4 on Kb5)} 161. Nd4 $3 Ka7 162. Be2 $3 {[#](back)} Re4 $1 (162... Rh3 163. Nc6+ $8 Ka8 164. Kb6 $1) 163. Nc6+ $8 Ka8 164. Bb5 $3 Re2 $1 165. Kb6 $8 Rb2 166. Ne7 $3 {[#] {(the key square we were talking about)} Kb8 167. Nd5 $8 Kc8 168. Nc7 $8 Ra2 169. Bc6 $1 Ra1 170. Nb5 $1 $18) 142... Rb2 $2 (142... Re1 $3 {(c3, e3, g3, h3, a4 & e8 are the only other squares on chessboard where the rook can be placed to draw !)} 143. Bd5 {(hopes to repair the mistake)} Rc1+ $1 {(or on a1, f1, g1)} ( 143... Kb7 $1 $11) (143... Rd1 $2 {(or b1?)} 144. Be6 $3 Kb7 145. a6+ $3 Kc7 { (...Rxa6 Bc8 model mate)} 146. Bd5 $8 {as already seen}) 144. Bc4 Kb7 $11) ( 142... Rc1+ $2 {(ou en a1)} 143. Kb6 $8 Re1 (143... Rb1+ 144. Nb4+ $3 {(but not Kc7? ...Rb7+! Kd6 ...Rg7!!)} Kb8 145. Bxb1) 144. Bd3 $1 (144. Bf5 $6 Rb1+ 145. Kc7 $8 Rb7+ 146. Kd6 $8) 144... Rb1+ 145. Bb5 $3 Rb2 146. Ne7 $3 Rb1 147. a6 $1 Kb8 148. Nd5 $8 Ra1 149. Nb4 Kc8 150. a7 $18) 143. Nb4+ $8 ({Black to move :} 143. -- Re2 $1 144. Bd3 $3 {[#]} Re3 145. Ba6 $1 (145. Bc4 $1 Rc3 146. Kb5 $8 Rc1 147. Bd3 $1) 145... Rb3 146. Kd6 $1 Rh3 147. Kc7 $1 Rh7+ 148. Kb6 $8 Rg7 149. Be2 $3 $18 {: see higher 142 Be6!!}) 143... Ka7 144. Bc2 $3 { Unexpected enclosure.} 1-0 [Event "?"] [Site "?"] [Date "2008.??.??"] [Round "?"] [White "Marcelin, Sasikiran"] [Black "0133.01"] [Result "1/2-1/2"] [SetUp "1"] [FEN "8/p6R/8/1kb5/8/1K5n/8/8 b - - 0 57"] [PlyCount "42"] [EventDate "2008.??.??"] [SourceDate "2000.07.25"] 57... Nf4 58. Rb7+ Bb6 59. Rf7 Ne6 60. Rf5+ Bc5 61. Rf7 Nd4+ 62. Kc3 Nc6 63. Rf5 a5 64. Rh5 Nd8 65. Rd5 Nb7 66. Rh5 Ka4 67. Kb2 $1 {Or on c2, but not on d2 !} Bd4+ 68. Ka2 Nd6 69. Rh3 Kb4 70. Rb3+ Kc4 71. Rh3 $1 (71. Ka3 $2 Nb5+ $8 72. Ka2 Nc3+ $8 73. Kb2 Be5 $1 74. Ka3 Bd6+ $8 75. Kb2 Bb4 $8 76. Ka1 $1 a4 $1 77. Rb2 Nd5 $1 78. Rh2 a3 $19 {: the right setting will be Ka4, Bc3, Nb4}) 71... Nb5 72. Rg3 $1 a4 73. Rh3 $1 {Good moves are becoming scarce.} (73. Rf3 $2 Nc3+ $1 74. Kb2 (74. Ka3 Bc5+ $8 75. Kb2 a3+ $8 76. Kc2 Nd5 $1) 74... Kb4 $8 {ZZ [#]} 75. Kc2 (75. Rh3 a3+ $1 76. Kc2 Bf6 $8 {is discussed further below}) (75. Rf8 a3+ $8 76. Kc2 Nd5 $8 77. Rb8+ Bb6 $8 78. Rc8 Ne3+ $8 79. Kc1 Ba7 $3 {(...Bc5? Kb1!)} 80. Ra8 Bc5 $3 81. Rc8 {(Kb1 ...Kb3!)} Bd6 $1) 75... Nd5 $3 (75... a3 $2 76. Rf4 $8 ) 76. Rh3 Bg7 $3 (76... Bf6 $2 77. Rg3 $3 {ZZ} a3 {(...Be5 Rg5! or ...Bd4 Kb1! for ...a3 Rg4!)} 78. Rg4+ $8) 77. Rg3 (77. Rh4+ Ka3 $8 {(it is not only the pawn who is competing for the corner)} 78. Rh3+ {(Rb1 ...Rb3)} Ka2 $8 79. Rh4 a3 $8) (77. Kb1 a3 $3 78. Rh4+ Kb3 $8) 77... Bf6 $3 {[#](ZZ : good defence Rg4+ on ...a3 cannot be maintained)} (77... Be5 $2 78. Rg5 $8) (77... Bd4 $2 78. Kb1 $3 a3 79. Rg4 $8) 78. Kb1 (78. Rg8 Ka3 $8) (78. Rh3 a3 $8) (78. Rd3 Kc4 $1 79. Rh3 Bc3 $1 80. Rh4+ Bd4 $8 81. Rh3 Ne3+ $3 {forces entry into b3}) (78. Rg4+ Ka3 $8 ) 78... a3 $8 79. Rf3 (79. Rg4+ Kb3 $8 80. Rg3+ $6 Nc3+) 79... Bc3 $1 $19 { see below (74... Black to move ... he wins)}) (73. Rg8 $1 Kb4 74. Ra8 $1 (74. Rf8 $2 Nc3+ $8 75. Kb2 a3+ $8 {as already seen}) (74. Rb8 $1) 74... Nc3+ 75. Kb2 $8 ( 75. Ka1 $2 Ka3 $8) 75... a3+ 76. Rxa3 $1 Nb5+ 77. Ka2 $8 Nxa3 $1 {model stalemate}) 73... Kb4 74. Rf3 $3 {[#]A curious ZZ: the f3-square was inadvisable in the previous move but is now saving.} ({In the game, there was} 74. Rh4 $2 a3 $8 75. Rg4 (75. Rh3 Nc3+ $8 76. Ka1 Bf6 $1 77. Rh6 {(Rf3 ...Bg5!)} Nd5+ $1 78. Ka2 Ka4 $8 $19) 75... Nc3+ $1 76. Ka1 Ne2+ $1 {(0-1, Marcelin-Sasikiran)} 77. Ka2 (77. Kb1 Kb3 $8) 77... Nc1+ $1 78. Kb1 a2+ $8) (74. Rg3 $2 Nc3+ $8 75. Kb2 Ne4+) (74. Rd3 $2 Nc3+ $8 75. Kb2 a3+ $1 76. Kc2 Nb5 $1 77. Kb1 Ka4 $3 $19 { preparing transfer of the knight to b4}) (74. -- {Black to move (and thus with wR on h3 instead of f3): he wins by} Nc3+ $8 75. Kb2 a3+ $1 {(or first ...Bf6!)} 76. Kc2 Bf6 $3 {[#](preventing Rh4+)} (76... Nb5 $2 77. Rh4 $8) 77. Rf3 (77. Rh5 Nb5 $1 {(threatens ...a2)} 78. Kb1 Ka4 $1 79. Rf5 Bd4 $1 80. Rh5 Nc3+ 81. Kc2 Na2 $3 $19 {since we can't go through d5 !}) (77. Rh6 Nd5 $1 { (still threatens ...a2)} 78. Kb1 Kb3 $1 79. Rh3+ Bc3 $1 80. Rh2 Nb4 $1 $19) 77... Nd5 $8 78. Kb1 (78. Rb3+ Ka4 $8) 78... Bc3 $1 79. Ka2 Ka4 $8 {(for ...Nb4+ & . ..Kb3)} 80. Kb1 Kb3 $1 81. Rf2 Nb4 $8 82. Ra2 $1 {(a small trap)} (82. Rg2 Nd3 $1 83. Rh2 Bb2 $1 84. Rxb2+ Nxb2 $8) 82... Ka4 $1 (82... Nd3 $2 83. Rxa3+ $8 Kxa3 84. Kc2 $11) 83. Rb2 Nd3 $1 84. Rb3 a2+ $8 85. Kxa2 Nc1+ $8) (74. Rh5 Nc3+ $8 75. Kb2 a3+ $1 76. Kc2 Ne4 $3 (76... Nb5 $2 77. Rh4 $8 a2 78. Rxd4+ $8) 77. Kb1 Ka4 $1 (77... Kb3 $6 78. Rb5+ $1 Ka4 $8 79. Rb8 Nc3+ $8 80. Kc2 Nb5 $1) 78. Rh3 (78. Rh4 Kb3 $8) 78... Nc3+ $8 79. Kc2 Nd5 $1 80. Kb1 Nb4 $19) 74... Nc3+ {White to move, we would transpose in the analysis of the 73rd & 74th moves after the inevitable ...Nc3+ Kb2.} (74... a3 75. Rxa3 $1) 75. Kb2 $8 {[#]An other ZZ, whom we met, changed move, at the commentary of the 73rd.} a3+ ( 75... Nb5+ {(repeat)} 76. Ka2 $3 {back on 74th} (76. Kc2 $2 Na3+ 77. Kd2 Bc3+ $3 78. Rxc3 {(Kc1 ...Kb3)} Nb1+ $8)) (75... Be5 76. Rf5 $8) (75... Ne2+ 76. Kc2 $8 Bc3 (76... a3 77. Rxa3 $1) 77. Rf2 $1 Nd4+ 78. Kb1 $8 a3 79. Ka2 $8) 76. Kc2 $8 Be5 {The equivalent of ...Bf6 (when the rook on h3) does not have the same strength.} (76... Nb5 77. Rf4 $8 Ka4 78. Rh4 $1 a2 79. Rxd4+ $8) (76... a2 77. Kb2 $8) 77. Rf5 $3 {[#]Compare with Rh6 (on ...Bf6) which was countered by ... Nd5! threatens ...a2.} Bd4 (77... a2 78. Kb2 $8) (77... Bd6 78. Rh5 $1) 78. Rf4 $1 1/2-1/2 [Event "?"] [Site "?"] [Date "1946.??.??"] [Round "?"] [White "Kotov, Christoffel"] [Black "0133.21"] [Result "0-1"] [SetUp "1"] [FEN "8/8/1R6/p1n1k3/Pb2P3/8/4K3/8 b - - 0 54"] [PlyCount "47"] [EventDate "1946.??.??"] [EventType "tourn"] [SourceDate "2000.07.25"] 54... Nxa4 (54... Kxe4 {(a little more dangerous, but insufficient)} 55. Rh6 Kd4 {(threatens ...Kc3)} 56. Rh3 $8 Nxa4 57. Kd1 $8 Nc5 58. Kc2 $11) 55. Rh6 Kxe4 56. Rh4+ Kd5 57. Kd3 Nc5+ 58. Kc2 Kc6 59. Kb2 Kb5 60. Ka2 Na4 61. Rh5+ Bc5 (61... Nc5 62. Rg5 $11) 62. Kb3 Nb6 63. Kc3 Nc4 64. Rg5 $1 {Does not deserve the "?" assigned by "tchaisse base" in the base... 2018-sic.} (64. Kb3 $1 a4+ 65. Kc3 $10) 64... Nd6 65. Rd5 (65. Kb3 a4+ 66. Kb2 $1 ({all moves draw, except... the one indicated by the "tchaisse basistes". :} 66. Kc3 $2 Ne4+) 66... Kb4 67. Rg4+ $1 (67. Kc2 $1) (67. Rg2 $2 {(no "2nd row defence" here!)} Bd4+ $8 68. Kb1 Nb5 $3 69. Kc2 Bc3 $3 70. Rg4+ Nd4+ $8 71. Kb1 Kb3 $8 {(...a3? Ka2!)} 72. Rg2 Nb5 $8 73. Rb2+ Kc4 $8 74. Rg2 Bb4 $3 75. Ka2 Nc3+ $8 76. Ka1 Ba3 $8 77. Rh2 Kb3 $8 78. Rg2 Be7 $1 {and there is still a lot of manoeuvring to do.. .})) (65. Rg4 Bb4+ 66. Kb3 {(the only bad square is d4, but even there it is on this, win is very difficult)} Nb7 {(indicated -+ by the same)} 67. Rg5+ Nc5+ 68. Kb2 $11) 65... Ka4 66. Kb2 $1 (66. Rh5 $1) 66... Kb4 67. Rh5 Nb5 68. Kc2 a4 69. Rh4+ $1 Bd4 70. Kb1 $2 {This is the only mistake in this 6-unit endgame, obviously not noticed by "tchaisse base". The White King prefers to return to his coffin, leaving a royal square to his black colleague.} (70. Rg4 $1 a3 71. Rh4 $1 a2 72. Rxd4+ $3 Nxd4+ 73. Kb2 $8 $11) (70. Kd3 $6 Kb3 71. Rh5 $8 Kb4 72. Rh4 $8) 70... Kb3 $8 71. Rh3+ Bc3 $1 (71... Nc3+ $1 { is also successful :} 72. Ka1 (72. Kc1 a3) 72... Bf6 $1 73. Rg3 a3 $1 74. Rf3 Bg5 $1 {(for ...Bc1)} 75. Re3 $1 Bf4 $1 76. Re1 Bd2 77. Rc1 Na4 $1 78. Rc8 (78. Rb1+ Nb2) 78... Bc3+ 79. Rxc3+ Kxc3 $8 $19) 72. Rg3 (72. Rh5 Na3+ $1 ( 72... Nd4 $6 73. Rh2 $1) 73. Kc1 Nc2 $1 74. Rb5+ Nb4 75. Rb8 a3 $19) 72... Na3+ $1 73. Kc1 Nc4 $1 74. Rg8 Bd2+ $1 75. Kd1 (75. Kb1 {leads to mate in 2}) 75... a3 76. Ra8 Ba5 $1 (76... a2 {is a K + B + N against King alone}) 77. Rb8+ Nb6 0-1 [Event "Tilburg "] [Site "?"] [Date "1979.??.??"] [Round "?"] [White "Karpov, An"] [Black "Larsen, Be"] [Result "1-0"] [ECO "B15"] [PlyCount "79"] [EventDate "1979.??.??"] [SourceDate "2000.07.25"] {28/196} 1. e4 c6 2. d4 d5 3. Nd2 dxe4 4. Nxe4 Nf6 {A very convenient system to avoid (in principle) tactical surprises. But is it ideal against Karpov ?} 5. Ng3 {Avoiding simplifications.} (5. Nxf6+ gxf6 (5... exf6)) 5... g6 (5... h5 6. Bg5 $6 (6. h4) 6... h4 7. Bxf6 $2 (7. N3e2) 7... hxg3 8. Be5 Rxh2 $3 {[#]} 9. Rxh2 Qa5+ $8 10. c3 Qxe5+ $8 11. dxe5 gxh2 {0-1 Schuster-Carls, C/Bremen 1914}) (5... e6 6. Nf3 c5 7. Bd3 cxd4 8. Nxd4 Bc5 9. Nb3 Be7 10. O-O O-O 11. Qe2 Nbd7 12. Rd1 Qc7 13. Nf5 exf5 14. Qxe7 Re8 15. Qb4 Ne5 16. Bf4 Nxd3 17. cxd3 Nd5 18. Bxc7 Nxb4 {Godena,M (2505)-Parligras,M (2642)/Batumi 2018}) 6. Nf3 Bg7 7. Be2 (7. Bc4 O-O 8. O-O Bg4 9. c3 Nbd7 10. h3 Bxf3 11. Qxf3 e6 $11 { Abravanel,C (2320)-Villeneuve,A (2310)/Rouen 1987}) (7. Bd2 Bg4 8. c3 Nbd7 9. Be2 O-O 10. O-O Nd5 11. c4 N5b6 12. Ba5 Qb8 {1/2-1/2 Spielmann,R-Tartakower,S/ Mannheim 1914}) 7... O-O 8. O-O Qb6 (8... Bg4 {AK, who thinks that bQ has a better square}) (8... Nbd7 9. c3 Qc7 10. Bd2 c5 {Thomas,G-Sultan Khan,M/ Hastings 1931}) 9. b3 Bg4 (9... a5 10. a4 Na6 11. h3 Nb4 12. Re1 Qc7 13. Bb2 b6 {Sax,G (2590)-Larsen,B (2620)/Tilburg 1979}) 10. Bb2 a5 11. a4 (11. h3) 11... Nbd7 (11... c5 12. dxc5 Qxc5 13. Ne5 Bxe2 14. Qxe2 Nc6) 12. h3 (12. Nd2 Bxe2 13. Qxe2 {AK} Rfe8 14. Rfe1 Rad8) (12. Ne5 Nxe5 13. dxe5 Rfd8 (13... Bxe2 14. Qxe2 Nd5 {AK}) 14. Qe1 Bxe2 15. exf6 $6 (15. Qxe2 Nd5 $11) 15... Bxf1 16. fxg7 Ba6 17. Bc3 $1 (17. Qxe7 $6 {AK} Qb4 $1 {[#](White threatened Ne4)} 18. Qg5 Qd2 $1 $17) 17... Qc7 18. Bxa5 b6 19. Bc3 $44) 12... Bxf3 13. Bxf3 Rad8 14. Qe2 $14 {^^} (14. Qe1 Nd5 (14... Rfe8 $1 15. Bc3 Ra8 {AK}) (14... e5 $1 15. dxe5 Rfe8 $1 $11) 15. Bxd5 cxd5 16. Qxe7 Bxd4 (16... Rfe8) 17. Bxd4 Qxd4 18. Rad1 Qc5 19. Rfe1 (19. Qg5 $1 d4 20. Qh4) 19... Rfe8 $1 (19... Qxe7 $6 20. Rxe7 Nc5 21. Rc7 b6 22. Rc6 {AK}) 20. Qxe8+ Rxe8 21. Rxe8+ Kg7 22. Rd2 Nf6) 14... Rfe8 15. Rfe1 (15. Rad1) 15... Nf8 (15... Nd5 16. Qc4 {AK} Nf4 17. Bc1 Nd5) (15... e5 16. dxe5 Nd5 (16... Nxe5 $1 17. Bxe5 Nd7 18. Bc7 Rxe2 19. Bxb6 Rxe1+ 20. Rxe1 Nxb6 21. Ne4 {AK} Bf8 22. g4 Kg7 $11) 17. Bxd5 cxd5 18. Qb5 $1 {[#]} Qxb5 19. axb5 Rc8 (19... Bxe5 20. Bxe5 Nxe5 21. f4 {(Re2!)} Nd7 22. Rxe8+ {AK} Rxe8 23. Rxa5 Rc8 24. Ra7) (19... Nxe5 20. Bxe5 Bxe5 21. Rxa5 {AK} Rc8 22. Ra7 Rxc2 23. Rxb7 Re6 $1 {(threatens ...Bxg3!)} 24. Rb1 Bd4) 20. Re2 Nxe5 21. Kf1 {(threatens Rae1)} Nd7 22. Rxe8+ Rxe8 23. Bxg7 Kxg7 24. Rxa5 Rc8 25. Ra2 Rc5 26. Ne2 Rxb5 27. Ke1 $14) (15... Qb4 16. Ba3 (16. Qc4 {AK} Qxc4 17. bxc4 Nb6 18. c5 Nc4 19. Bc3 Nd5) 16... Qxd4 17. Rad1 Qf4 18. Bxe7 Rc8 $11) 16. Qc4 (16. Rad1 Ne6 17. Qc4 Ng5 18. Be2 Nge4 {AK} (18... Nd5 19. Bc1 Bf6) 19. Qd3 Nxg3 20. Qxg3 Nd5 $11 ) 16... Ne6 (16... Nd5 $1 {AK}) (16... Qb4 17. Qxb4 axb4 18. a5 Nd5) 17. Rxe6 $1 {[#]AK does not comment on this move, probably considering it (not without reason) as obvious !} (17. Rad1 Ng5) 17... fxe6 18. Qxe6+ $36 Kh8 19. Re1 $1 (19. h4 Rxd4 $1 20. Bxd4 Qxd4 21. Re1 Qxh4 $11 {AK}) (19. d5 $6 Nh5 $1 (19... Nxd5 20. Bxg7+ Kxg7 21. Bxd5 Rxd5 {AK}) 20. Bxg7+ Nxg7 21. Qe5 cxd5 22. Bxd5 $2 Qc5 $19) (19. Rd1 Qc7 $11 {AK}) 19... Qb4 (19... Qc7 20. c4 (20. Qf7 Nd5 21. h4 Qc8) 20... Qd6 21. Qe3) (19... Rxd4 20. Bxd4 Qxd4 21. Qf7) 20. h4 $1 (20. Kf1 Qd2 { AK}) (20. Re2 Nd5 {AK}) 20... Qd6 (20... Rd6 21. Qe2 e5 (21... Nd5 $6 22. Ne4 Re6 23. Qd1 Nf6 24. Bc3 Qb6 {(better ...Qa3)} 25. Ng5 $1 Rxe1+ 26. Qxe1 $18 { AK} e6 $6 27. Nf7+ Kg8 28. Nd6 Re7 29. Nc8) 22. dxe5 Nd7 $11 (22... Qxh4 $2 23. exf6 $18) 23. Ne4 $2 (23. Bc3 $3 Qxc3 24. Ne4 $8 Nxe5 25. Nxc3 Nxf3+ 26. gxf3 Rxe2 27. Nxe2 $11) 23... Nxe5 $1 (23... Bxe5 $4 24. Nxd6 $18 {AK}) 24. Bxe5 Rxe5 $17) (20... Nd5 {AK} 21. Rd1 Nc3 22. Rd3 Nxa4 23. Bc1 Rd6 24. Qe3 Nb6 25. c4 $44 e5 (25... c5 26. d5) 26. h5 $1) 21. Qh3 (21. Qc4 {AK} Qb4 22. Qf1 Nd5) 21... e6 {?! according to AK.} (21... Qd7 22. Re6 Qc8 (22... Kg8 23. Bg4 {(Ne2 for .. .Kf7 Nf4)} h5 {(...Nxg4!)} 24. Be2 Kf7 $2 {(...Rf8!)} 25. Bc4 $1 Nd5 26. Ne4 { ("with an exceptionally complicated play" AK)} Rf8 27. Ng5+ Kg8 28. Qd3 $1 { (ou Txg6)} Rf6 29. Qe4 $1 $16) (22... Rf8 23. h5 Nxh5 24. Nxh5 Rxf3 25. gxf3 gxh5 $11) 23. h5 $1 Rd6 $1 24. d5 $1 Kg8 (24... Nxh5 $2 25. Bxh5) (24... cxd5 $2 25. Rxd6 {AK} Qxh3 26. gxh3 exd6 27. h6 $18) (24... Rxe6 $2 25. dxe6) 25. Bxf6 $1 Rxe6 $8 (25... Bxf6 $2 26. hxg6 hxg6 27. Qh6 $18) 26. Bc3 $3 {[#]} (26. dxe6 exf6 $8 27. hxg6 hxg6 28. Be2 f5) 26... cxd5 $1 (26... Bxc3 27. dxe6 Rf8 28. hxg6 hxg6 29. Qg4 $16) 27. Bxd5 Qxc3 28. Qxe6+ Kh8 29. hxg6 Qxc2 30. gxh7 Qb1+ 31. Nf1 Qxh7 $11) (21... Qb4 $6 22. Re2 $1 Nd5 (22... e5 23. dxe5 Nd5 24. Re4) 23. Bxd5 cxd5 24. h5) 22. h5 $1 {[#]} gxh5 (22... Nxh5 23. Bxh5 (23. Nxh5 gxh5 24. Qxh5 Bxd4 $2 25. Rd1 $18) 23... gxh5 24. Re4 $1 (24. Qxh5 Bxd4 25. Ne4 Qe7 26. Bxd4+ Rxd4 27. Nf6 $1 Rf8 28. Rxe6) (24. Nxh5 $6 Bxd4 $1 25. Nf6 Re7 $8 26. Bxd4 Qxd4 27. Rxe6 $2 {AK} Qf4 $3 {[#](mate threat; less strong ...Rf7 Ne4)} 28. Qh5 {(g3 ...Df3)} Rd2 $1 $19) 24... c5 25. Qxh5 Qc7 $1 (25... cxd4 $2 26. Rh4 $1) (25... Bxd4 26. Nf5 $1) (25... Re7 26. Bc1) 26. Nf5 Bf6 $8 27. g3 b6 28. c4 cxd4 29. Nxd4 e5 $11) (22... Kg8 23. Ne4 Nxe4 24. Rxe4 $16) 23. Re5 $3 {[#]} (23. Nxh5 $1 Nxh5 24. Qxh5 (24. Bxh5 Re7) 24... Qf4 25. Bc1 Qf5 26. Bg5) 23... Re7 ( 23... Qb4 24. Nxh5 Nxh5 25. Rxh5 $16) (23... h6 24. Bxh5 $1 (24. Nxh5 Nxh5 25. Rxh5 Qf4 26. Rh4 Qf5 27. Rxh6+ Bxh6 28. Qxh6+ Kg8 29. d5 e5 $8 30. dxc6 bxc6 31. Qxc6 $11) 24... Nxh5 (24... Re7 25. Bf3 $16) 25. Rxh5 Qf4 26. Rh4 Qf6 ( 26... Qd2 27. Ne4 Qxc2 28. Bc3 $1 $16) 27. Rg4 Rd7 28. Nh5 Qf5 $8 29. Nxg7 Rxg7 30. d5 e5 $8 31. Qxh6+ Qh7 (31... Rh7 $2 32. Qg5 Qxg5 33. Rxg5 Rhe7 34. d6 $18) 32. Rh4 Qxh6 33. Rxh6+ Rh7 34. Rd6 $16) 24. Qh4 (24. c3 $1 {AK} Rf8 25. Bc1 $1 (25. Nxh5 Nxh5 26. Rxh5 e5 $1 $11) 25... Kg8 26. Nxh5 Nxh5 27. Rxh5 e5 28. Be2 $16) (24. Nxh5 $2 Nxh5 25. Rxh5 Bxd4 $17) 24... Rf8 $1 $11 25. Nxh5 {Gratified with a "?" by AK.} (25. Rxa5 Nd5 26. Nxh5 Qb4 27. Ra7 (27. Rc5 $2 Qe1+ 28. Kh2 Ref7) 27... Ref7 $1 (27... Be5 $1) 28. Nxg7 Rxg7 29. Qe4 Qd6 $11) (25. c3 {AK} b6 $1 26. Bc1 c5 27. Ba3 h6) (25. c4 {AK} Qb4 $1) (25. Be4 Nxe4 26. Nxe4 {AK} Qc7 27. Rxh5 Rf4 28. Rxh7+ Kg8 29. Qh5 $8 Rxe4 30. Rxg7+ $8 Kxg7 (30... Rxg7 31. Qe8+) 31. d5+ $8 e5 32. Qg5+ $8 Kf7 33. Qf5+ (33. Qh5+) 33... Ke8 34. Qxe4 cxd5 35. Qxd5 $11) 25... Nxh5 26. Rxh5 Bf6 27. Qe4 Rd8 $1 $11 {The forgotten move by AK.} 28. Rxa5 (28. c3 e5 $1 29. d5 $1 {[#]} (29. dxe5 $2 Bxe5 30. Rxe5 Qxe5 $8 31. Qxe5+ Rxe5 32. c4 Rde8 {(no f4, says AK)} 33. Bxc6 bxc6 34. f4 Kg7 35. Kf2 Kg6 36. Bxe5 Kf5 $17) 29... cxd5 30. Qf5 $1 Rf7 31. c4 $1 {(wakes up the pair of Bishops nicely)} e4 (31... d4 $2 32. Bd5) 32. Rxh7+ (32. Rh6 $11) 32... Rxh7 33. Bxf6+ Kg8 34. Bh5 Rdd7 35. g4 d4 36. c5 Qc6 37. Bg6 d3 38. Bxh7+ Rxh7 39. Qg6+ Kf8 40. Qxh7 Qxf6 41. Qxb7 d2 42. Qc8+ $8 Ke7 $8 43. Qc7+ Ke8 44. Qc8+ $8 Qd8 45. Qe6+ $8 Kf8 $11 46. Qh6+ $8 Ke7 47. Qh7+ $8 Ke8 48. Qxe4+ $8) ( 28. Qg6 $2 Bxd4 29. Be4 Rdd7 $1 $17 {AK}) (28. Bc3 {(not considered by AK)} Bxd4 29. Bxa5 Rdd7 (29... b6 30. Be1) 30. c3 Ba7 31. Bb4 Qg3 $1 (31... c5 $6 32. Ba3 $14) 32. Bc5 Bxc5 $8 33. Rxc5 Qg7 34. Re5 $44) 28... Bxd4 29. Bc1 $1 Rf7 {Criticised by AK.} (29... e5 $1 30. Bg5 $8 Rde8 31. Bxe7 Qxe7 $8 {(wR is locked up)} (31... Rxe7 $2 32. Ra8+ Kg7 33. c3 $1 Bxc3 34. Qg4+ $1 Qg6 35. Qc4 $18) 32. Bh5 $8 {(threat was ...Bb6)} Rf8 33. Bf3 $8 $11 {AK}) (29... Rf8 30. Bh6 (30. Rh5 Rf5 $1 31. Rh4 Re5) 30... Rg8 31. Rh5) 30. Rh5 { "Now White has again initiative" (AK).} Bf6 (30... Rg8 31. Rh6 Qc5 32. Kh2 $44 Rgg7 33. Rxe6 Re7) 31. Be3 (31. Bf4 Qe7 (31... Qd4 32. Qxe6 Re7 {AK} 33. Qf5 $1 Rf8 34. g3 $16) 32. g3 Rd5 33. Rh3 e5 34. Be3 Bg5 35. Bh5) 31... Bd4 $11 {Offer of draw declined by AK.} 32. Bg5 (32. Bxd4+ Qxd4 33. Qxe6 $2 Rxf3 $19 34. gxf3 Rg8+) 32... Rg8 $138 {[/\ Bxf2+ and ...Rxg5 for ... Qd2+]} 33. Kf1 {"A trap" (AK).} c5 $2 (33... Qe5 34. Qxe5+ Bxe5 35. Be4 Rgf8 36. Be3 $14) (33... Qb4 $4 34. Bf6+ {AK}) (33... Bxf2 $4 34. Bf6+ $1 {followed by mat} (34. Kxf2 $4 Rxg5)) (33... e5 $1 {for ...Qg6}) 34. Bc1 $6 {[/\ Rh6]} (34. Bf4 $1 Qe7 (34... Qxf4 $2 35. Rxh7+) (34... e5 35. Bxe5+) (34... Qf8 35. Be5+ Bxe5 36. Qxe5+ Qg7 37. Rxh7+ $1 Kxh7 38. Qh5+ Qh6 39. Qxf7+ Kh8 40. Be4 $16) ( 34... Qa6+ $2 35. Be2 $1 {, "f" column being blocked}) 35. Be5+ Bxe5 36. Qxe5+ Rgg7 37. Be4 Kg8 38. Qxc5 $16) 34... Qa6+ $1 (34... e5 $1) 35. Kg1 (35. Qe2 $4 Rxf3 {AK} 36. gxf3 Rg1+) 35... b5 $2 {A counter-trap into which a Karpov cannot fall into.} (35... Qd6 $1 36. Rh6 {AK} Qd5 37. Qxd5 exd5 38. Bxd5 ( 38. Kf1 Re8) 38... Rxf2 39. Bxg8 Rxc2+ 40. Kh2 Kxg8 $11) (35... Qc6 $1 36. Qxc6 (36. Qxd4+ cxd4 37. Bxc6 bxc6 38. Bb2 Rd7) 36... bxc6 37. Kf1 e5 38. Rh4 {AK} Rb8 39. Ke2 c4 $132) 36. Bf4 $1 (36. c3 $1 Bf6 (36... Bxc3 37. Rxc5 b4 38. Be3) 37. Rxc5 bxa4 38. bxa4 Rc8 39. Be2 $1 (39. Qe2 Ra8 $8) 39... Qa8 $8 40. Qxe6 Rxc5 41. Qxf7 Bg7 (41... Qd8 42. Be3 $1 Rxc3 43. a5 $18) 42. Be3 Rxc3 43. Qd7 { (for Bd4)} (43. a5 Ra3 44. a6 $18) 43... Be5 44. Qe7 $1 Qb8 45. Bf4 $1 $18) ( 36. axb5 $4 Qa1 $1 37. Qe1 Rxf3 $19) 36... bxa4 37. Be5+ $1 (37. bxa4 Qb6 38. g3 $1 Qd8 39. Be2 (39. Qxe6 $2 Rxf4) 39... Rgg7 40. Bd3 Qf6 41. Be3 Bxe3 42. Qxe3 Qf3) 37... Bxe5 38. Qxe5+ Rgg7 $8 {Where we find Karpov's passion for the white bishop of white squares !} (38... Rfg7 $2 39. Rxh7+) 39. Rg5 $2 { But this passion had to be justified in other ways.} (39. Be4 $3 Kg8 40. Rh6 $3 {[#]} Qa5 ({normal move leads to a nasty surprise :} 40... Re7 41. Qb8+ Kf7 { (do you see the mate in 2 ?)} 42. Rf6+ $1 Kxf6 43. Qf4#) 41. Rxe6 Qe1+ 42. Kh2 Qxf2 (42... Rf8 43. Rg6 $1 hxg6 44. Bd5+) 43. Re8+ $8 Rf8 44. Bd5+ $8 Kh8 ( 44... Rgf7 45. Qg5+ Kh8 46. Bxf7 Qxf7 47. Rxf8+ Qxf8 48. bxa4 $18) 45. Rxf8+ Qxf8 46. bxa4 h6 47. a5 $1 Kh7 48. Be4+ $1 Kg8 (48... Kh8 49. a6) 49. Qe6+ $3 {[#]} ( 49. a6 Re7 $1 50. Qg3+ Rg7) 49... Qf7 (49... Rf7 50. Bg6) (49... Kh8 50. Qxh6+ $8 Kg8 51. Bd5+) 50. Qxf7+ Kxf7 51. a6 $8 Ke6 52. Bb7 $8 $18) 39... axb3 $4 $138 {However, the game remained balanced, notwithstanding time constraints.} (39... Rc7 $6 40. Qf6 Qc8 $8 41. bxa4 Rcf7 42. Qc3 $14) (39... Qb6 $1 { (ou en c8)} 40. bxa4 {(+/- according to AK)} Qc7 $1 $11 41. Qxc5 Qxc5 42. Rxc5 Rc7 $1 43. Re5 Rxc2 44. Rxe6 Ra7) (39... Kg8 $2 40. Rxg7+ $3 (40. Bh5 $1 Rxg5 41. Qxg5+ {AK} Kf8 42. Qh6+ $1 Ke7 43. Bxf7 Kxf7 44. Qxh7+) 40... Rxg7 41. Qb8+ $8 Kf7 42. Bh5+ $8 Ke7 (42... Rg6 43. Qh8 $1) 43. Qe5 $3 {[#](such an obvious return... afterwards !)} (43. Qh8 $1 Rf7 44. Bxf7) (43. Qe8+ $2 Kd6 $8 44. Qf8+ Re7 $8 45. Be8 Qa8) 43... Rg8 (43... Kf8 44. Qf6+ Kg8 45. Qd8#) 44. Qc7+ $8 Kf6 45. Qf7+ Ke5 46. Qxg8 a3 47. Qg3+ $1 Kf5 (47... Kf6 48. Qf4+ Ke7 49. Qc7+ Kf6 50. f4) (47... Kd5 48. Bf3+ $1 Kd4 49. c3+) (47... Kd4 48. c4 $1) 48. Qg7 $1 a2 49. Bg4+ $1 {followed by mat in 3}) (39... h6 $2 40. Qb8+ (40. Rg6 {AK}) 40... Kh7 41. Be4+) 40. Qb8+ 1-0 [Event "2#"] [Site "?"] [Date "1959.??.??"] [Round "?"] [White "Jonsson, NG."] [Black "1648.25"] [Result "1-0"] [SetUp "1"] [FEN "8/2PpK2B/p3p3/2Qpk2p/rN3N1r/6P1/bn3n2/8 w - - 0 1"] [PlyCount "0"] [EventDate "1959.??.??"] [SourceDate "2000.07.25"] 1-0 [Event "2#"] [Site "?"] [Date "1996.??.??"] [Round "?"] [White "Gavrilovski, Z."] [Black "1842.15"] [Result "1-0"] [SetUp "1"] [FEN "8/1p1NK1Q1/4p3/RB2N3/r2pkp2/2Ppr2b/5R2/8 w - - 0 1"] [PlyCount "0"] [EventDate "1996.??.??"] [SourceDate "2000.07.25"] 1-0 [Event "2#"] [Site "?"] [Date "1956.??.??"] [Round "?"] [White "Kofman, R."] [Black "4855.24"] [Result "1-0"] [SetUp "1"] [FEN "7R/3pKB2/R2N3P/4Bpkp/r6p/r1b4P/3n2N1/1q4Q1 w - - 0 1"] [PlyCount "0"] [EventDate "1956.??.??"] [SourceDate "2000.07.25"] 1-0 [Event "2#"] [Site "?"] [Date "2002.??.??"] [Round "?"] [White "Knuppert, H."] [Black "4455.55"] [Result "1-0"] [SetUp "1"] [FEN "4K3/1N1QP2P/P2NP1n1/1p1B2Rp/q2k3r/pp1p4/1b1B1P2/8 w - - 0 1"] [PlyCount "0"] [EventDate "2002.??.??"] [SourceDate "2000.07.25"] 1-0 [Event "2#"] [Site "?"] [Date "1988.??.??"] [Round "?"] [White "Pachl, F."] [Black "1480.20"] [Result "1-0"] [SetUp "1"] [FEN "1B6/8/8/4R3/1K1k2P1/1b2rP1Q/8/1B4b1 w - - 0 1"] [PlyCount "0"] [EventDate "1988.??.??"] [SourceDate "2000.07.25"] 1-0 [Event "2#"] [Site "?"] [Date "1990.??.??"] [Round "?"] [White "Segers, M."] [Black "1828.44"] [Result "1-0"] [SetUp "1"] [FEN "3R4/r1B1QKn1/1p1P2N1/p1p1P3/3kp3/2R1NP2/BPnr4/8 w - - 0 1"] [PlyCount "0"] [EventDate "1990.??.??"] [SourceDate "2000.07.25"] 1-0 [Event "2#"] [Site "?"] [Date "1954.??.??"] [Round "?"] [White "Haring, WH."] [Black "1155.32"] [Result "1-0"] [SetUp "1"] [FEN "1b3B2/6N1/1P2P2p/Knpk1NR1/B7/3P4/7Q/8 w - - 0 1"] [PlyCount "0"] [EventDate "1954.??.??"] [SourceDate "2000.07.25"] 1-0 [Event "2#"] [Site "?"] [Date "1930.??.??"] [Round "?"] [White "Waidl, V."] [Black "4888.56"] [Result "1-0"] [SetUp "1"] [FEN "2B1Nnrb/2p2p1p/p1P4N/R2Pk2b/3R2rn/2P1P1pK/2Q1p1P1/1q4B1 w - - 0 1"] [PlyCount "0"] [EventDate "1930.??.??"] [SourceDate "2000.07.25"] 1-0 [Event "2#"] [Site "?"] [Date "1939.??.??"] [Round "?"] [White "Broughton, S."] [Black "4588.12"] [Result "1-0"] [SetUp "1"] [FEN "4K3/1Pb1B1p1/Rqn1k1N1/1N4Rp/2b2r2/3n4/4B3/Q7 w - - 0 1"] [PlyCount "0"] [EventDate "1939.??.??"] [EventType "team-tourn"] [SourceDate "2000.07.25"] 1-0 [Event "2#"] [Site "?"] [Date "1948.??.??"] [Round "?"] [White "Numello, L."] [Black "4145.33"] [Result "1-0"] [SetUp "1"] [FEN "4KR1B/1p2N1N1/6p1/2P1k1p1/1n5q/2P2P2/8/2b3Q1 w - - 0 1"] [PlyCount "0"] [EventDate "1948.??.??"] [SourceDate "2000.07.25"] 1-0 [Event "2#"] [Site "?"] [Date "1969.??.??"] [Round "?"] [White "Hermanson, H."] [Black "1448.15"] [Result "1-0"] [SetUp "1"] [FEN "8/1B1n4/r3pRN1/2bp2K1/1nP1kN1p/2Q1pp2/8/8 w - - 0 1"] [PlyCount "0"] [EventDate "1969.??.??"] [SourceDate "2000.07.25"] 1-0 [Event "2#"] [Site "?"] [Date "1937.??.??"] [Round "?"] [White "Salardini, E."] [Black "1752.51"] [Result "1-0"] [SetUp "1"] [FEN "3R4/2r1PB2/3B1K1p/2P5/3k1P2/r4P2/3PbN2/3N2Q1 w - - 0 1"] [PlyCount "0"] [EventDate "1937.??.??"] [SourceDate "2000.07.25"] 1-0 [Event "2#"] [Site "?"] [Date "1977.??.??"] [Round "?"] [White "Hill, L."] [Black "1045.12"] [Result "1-0"] [SetUp "1"] [FEN "8/3Np1Qb/2Kp4/5kNB/8/8/5P1n/8 w - - 0 1"] [PlyCount "0"] [EventDate "1977.??.??"] [SourceDate "2000.07.25"] 1-0 [Event "2#"] [Site "?"] [Date "1957.??.??"] [Round "?"] [White "Biscay, P."] [Black "0852.44"] [Result "1-0"] [SetUp "1"] [FEN "4R3/b3N3/2PB3p/r2p1N2/P1p1kPR1/7r/2K2pP1/1B6 w - - 0 1"] [PlyCount "0"] [EventDate "1957.??.??"] [SourceDate "2000.07.25"] 1-0 [Event "3#"] [Site "?"] [Date "1964.??.??"] [Round "?"] [White "Biscay, P."] [Black "1343.10"] [Result "1-0"] [SetUp "1"] [FEN "4n2K/5B2/7k/Q7/8/8/2P1b3/3r4 w - - 0 1"] [PlyCount "0"] [EventDate "1964.??.??"] [SourceDate "2000.07.25"] 1-0 [Event "3#"] [Site "?"] [Date "1936.??.??"] [Round "?"] [White "Biscay, P."] [Black "1431.00"] [Result "1-0"] [SetUp "1"] [FEN "6R1/b7/6Q1/8/4K3/3N4/7r/7k w - - 0 1"] [PlyCount "0"] [EventDate "1936.??.??"] [SourceDate "2000.07.25"] 1-0 [Event "3#"] [Site "?"] [Date "1964.??.??"] [Round "?"] [White "Biscay, P."] [Black "1785.63"] [Result "1-0"] [SetUp "1"] [FEN "2b2Q1r/4RN2/3Pp1n1/pP1k3r/1P4P1/1Pp1BP2/7b/K1NB4 w - - 0 1"] [PlyCount "0"] [EventDate "1964.??.??"] [SourceDate "2000.07.25"] 1-0 [Event "4#"] [Site "?"] [Date "1929.??.??"] [Round "?"] [White "Biscay, P."] [Black "1110.78"] [Result "1-0"] [SetUp "1"] [FEN "8/p1p1p3/B1P1P1R1/2P2p1P/2P1pk2/P1Q1p2p/4P2p/7K w - - 0 1"] [PlyCount "0"] [EventDate "1929.??.??"] [SourceDate "2000.07.25"] 1-0 [Event "4#"] [Site "?"] [Date "1933.??.??"] [Round "?"] [White "Biscay, P."] [Black "1031.20"] [Result "1-0"] [SetUp "1"] [FEN "b6Q/8/8/8/5K2/6N1/2P2k1P/8 w - - 0 1"] [PlyCount "0"] [EventDate "1933.??.??"] [SourceDate "2000.07.25"] 1-0 [Event "5#"] [Site "?"] [Date "1933.??.??"] [Round "?"] [White "Biscay, P."] [Black "3847.06"] [Result "1-0"] [SetUp "1"] [FEN "kn1R1K2/b1R2p2/1p6/2p2N2/rr1p1p2/8/2p5/1q2nB2 w - - 0 1"] [PlyCount "0"] [EventDate "1933.??.??"] [SourceDate "2000.07.25"] 1-0 [Event "h#8,5 2 sol"] [Site "?"] [Date "2014.??.??"] [Round "?"] [White "Rimkus, M."] [Black "3001.05"] [Result "1-0"] [SetUp "1"] [FEN "k7/1N6/q7/8/8/3pppp1/5p2/5K2 w - - 0 1"] [PlyCount "0"] [EventDate "2014.??.??"] [SourceDate "2000.07.25"] 1-0 [Event "h#3,5 2 sol b) bRd4 on e6"] [Site "?"] [Date "2014.??.??"] [Round "?"] [White "Rimkus, M."] [Black "3311.00"] [Result "1-0"] [SetUp "1"] [FEN "8/8/7q/1K2kB2/3r4/2N5/8/8 w - - 0 1"] [PlyCount "0"] [EventDate "2014.??.??"] [SourceDate "2000.07.25"] 1-0