Some freezing problems for this first course of 2019, but fortunately largely solved by switching to Team Viewer 14.
The core group was present and very admiring of the positions presented by the Master (see the domination of the rook, among others)
Here is the report below.
---
Master's words
---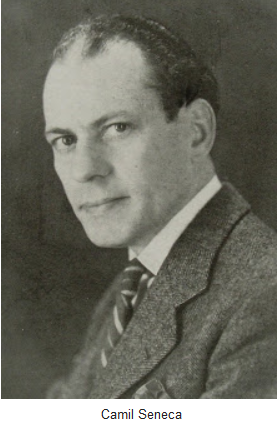 Health and... passion. "We formulate the wish that 2019 will see the harmonization of the efforts of all the good wills to make triumph, with more brightness still, our common ideal: the art of Chess" (Camil Seneca, after slight modification of the date, instead of 1966).
"God created the cat to give man the impression that he can caress the tiger".
"To age well: to gain in transparency what one loses in colour" (G. Thibon).
"He has an extraordinary memory: he always makes the same mistakes" (W. Steinitz about Staunton).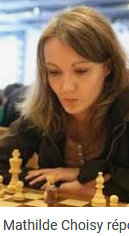 "The misfortune of our century is that stupidity has begun to think" (J. Cocteau, quoted by Daphne du Barry).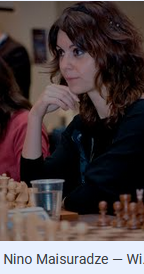 "I like better what touches me than what surprises me" (F. Couperin, quoted by V. Halberstadt).
For once, we begin with an example of "women's chess", an expression often wrongly considered pejorative. Because, except for a few cases, 50 years of study of "men's chess" hardly convinced me of a dazzling mastery in the endgame, likely to eclipse what was formerly called the fair sex.
A frenzied tactical festival where the whole board vibrates (not all studies are endgames!) with a very precise 2nd move. Then a question of the right square of a white Bishop, to have the ZZ on the right side.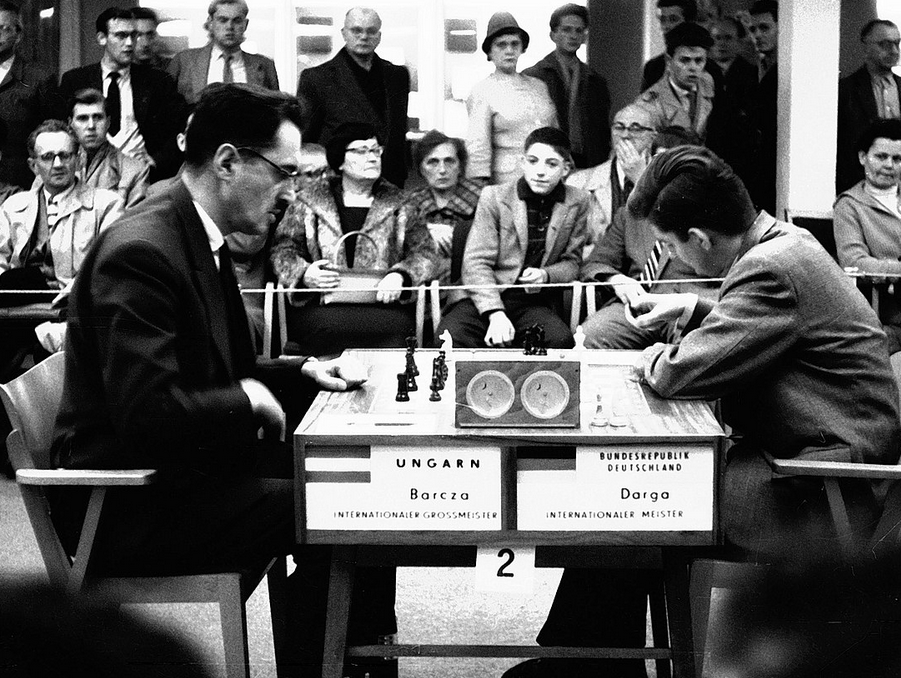 Rook and knight do not usually win against rook, unless they made some Centurini. But if pawns limit the action of the defensive rook, it can become a party. A game by a great Hungarian finalist inspired a composer of studies. See the result, without forgetting that, if nature often imitates art (see for example Gulko-Short) the reciprocal approach is allowed. This game is also rich in lessons, the fault occurring on the 87th move: where do you play your King?
As homework for the next lesson, a very simplified version, by yours truly, of a study that was rewarded, then revealed to be unsolvable. Then a nice use of one more Rook, facing a dangerous pawn. Finally a beautiful domination of the lumberjack emperor.
The two games of the day highlight a great strategist demanding on the principles, facing a boa constrictor sometimes unstoppable. In the
first, a dubious opening is not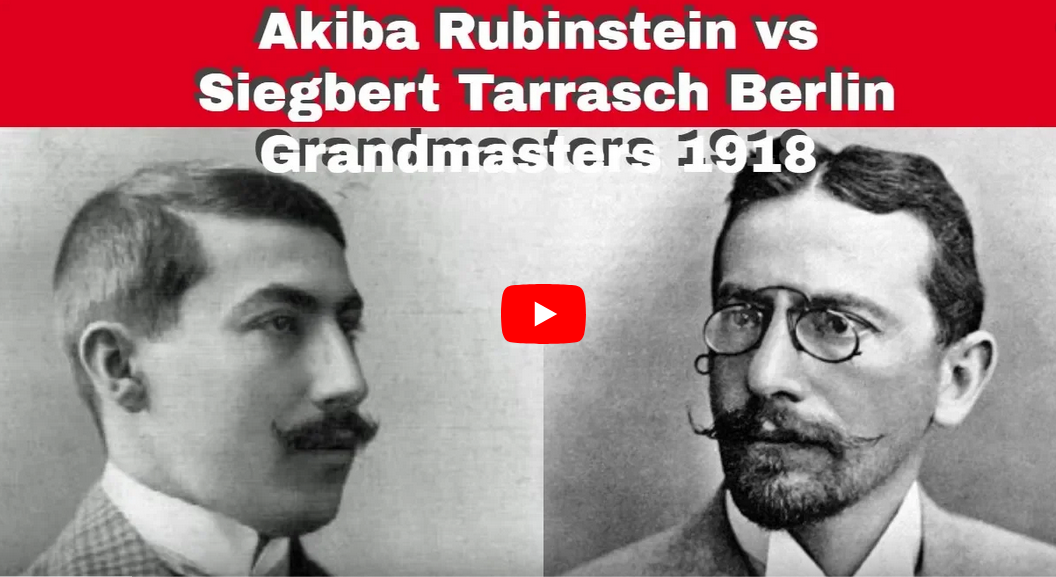 refuted at best, so that it follows a curious phase where White, with a slight material disadvantage, seems to retreat. He will jump much better soon after. If you've never seen a pair of raging bishops, this is the time. Note that Peter's suggestion 21 a5! (instead of Nd1!!) surprised us all, as the 21...Nxa5 move is simply a losing one, necessary is a simple development like 21...Bd7.
The second one will also be the triumph of a Bishop, the one of white squares, reminding us of a famous game of a world championship 34 years ago. Don't miss the ZZ commentary on 38...Qd6. As well as the echo 38...43.
Return of professor Migsund Dreuf for twins of the same author as on 23 October.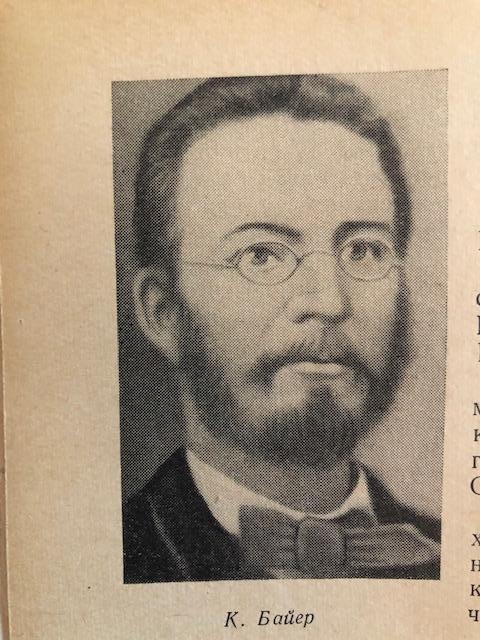 A dozen 2# of varying difficulty: the 1st, 3rd, 5th, 7th, 8th (with twin), 9th & 12th took me a little longer. A brilliant Danish 3# repaired by a Frenchman. Then other 3#: same co-author, but very different, finally a Giegold for good humour. A logical and fairly easy 4#, given at the 2017 Ukrainian championship. A 5# from the 19th century, revised by a Russian composer. Surprising journeys of the White Queen. Rest with a logical 7# from Alsace.
An old 2# helpmate with no apparent play and only one solution! And a slightly less old 3# helpmate, with twin. A very affordable selfmate 5 to finish.
A good treat. See you at the end of January or beginning of February. Deus vos custodiat.
Master's diagrams
[Event "?"] [Site "?"] [Date "2015.??.??"] [Round "?"] [White "Choisy, Maisuradzé"] [Black "3111.22"] [Result "1/2-1/2"] [SetUp "1"] [FEN "8/2q2B2/1p3kP1/p3R3/P7/5NK1/8/8 b - - 0 94"] [PlyCount "25"] [EventDate "2015.??.??"] [SourceDate "2010.01.01"] {The four white units on the kingside must win, but one always beware of a Queen.} 94... b5 $6 ({The most resistant leads to curious skirmishes :} 94... Kg7 95. Kg4 Qd7+ 96. Be6 Qxa4+ 97. Kh5 $3 {[#] (an exception to the principle inherited from Mitrofanov : play on a square of a different colour from the Queen's to avoid diagonal checks)} (97. Kg5 $2 Qc6 $1 98. Nh4 Qc1+ $8) 97... Qf4 (97... Qc6 98. Nh4 $8 Qh1 99. Bg4 ) 98. Bd5 $8 {(threatens Re7+)} Qf6 {(...Qh6+ is not better)} 99. Kg4 $1 (99. Rg5 $1 {for Nh4}) 99... Qd6 (99... b5 100. Re6 Qd8 101. Nd4 $1 Qxd5 102. Nf5+ $8 Kf8 103. Rf6+ $8 Ke8 104. g7 $8 $18) 100. Rf5 $1 (100. Rg5 $1) 100... Qd7 ( 100... Kxg6 101. Nh4+ $8 Kg7 102. Rg5+ $1 Kf8 103. Rg8+ $8) 101. Kg5 $8 Qd8+ 102. Kh5 $8 Qh8+ 103. Kg4 Kxg6 104. Ne5+ $8 Kg7 105. Rf7+ $8 Kh6 106. Be4 $1 ( 106. Re7 $1) 106... Qg8+ 107. Kh3 $1 Qh8 108. Kh4 $8 Qd8+ 109. Kg3 $8 Qg8+ 110. Ng4+ $1 Kh5 111. Rf5+ $8) 95. axb5 a4 96. b6 $1 (96. Kg4 $1) 96... Qxb6 (96... Qb8 97. Bd5 $1 Kxg6 (97... Qxb6 98. Re6+ $1) 98. b7) 97. Re4 $2 {Missing an easy win.} (97. Re6+ $1 Qxe6 98. Bxe6 Kxe6 ({on} 98... Kxg6 {the famous K+B+N/K endgame that everyone now knows how to make, thanks to an Ukrainian female world champion !}) 99. Kg4 a3 (99... Kf6 100. Kh5 $8) 100. Kg5 $1 a2 101. Nd4+ $8) 97... a3 $1 98. Rf4+ Kg7 $8 99. Bc4 (99. Nd4 a2 $8 100. Bxa2 Kxg6 $8 101. Bf7+ Kh7 $1 {: the white advantage should not be enough, despite predictable torture}) 99... Kxg6 100. Ne5+ {Where would you play your King ?} Kh6 $2 (100... Kg5 $3 101. Rg4+ Kf5 $8 102. Nf3 Qd6+) (100... Kg7 $2 101. Rg4+ $8 {: see next move}) 101. Nf7+ $2 {One could better coordinate White forces, by noting that the Black King does not pass easily on the "f" file.} (101. Rh4+ $3 Kg7 (101... Kg5 102. Nf7+ $3 Kf5 103. Bd3+ $8 {followed by Rh6+}) 102. Rg4+ $3 {[#]} Kh7 (102... Kh6 103. Nf7+ $8) ( 102... Kf8 103. Nd7+ $8) 103. Bg8+ {and mate in 2}) 101... Kg7 102. Rf2 Qc7+ 103. Rf4 $8 Qa7 104. Ng5 a2 $2 {Gives White another chance.} (104... Qg1+ $1 105. Kh4 (105. Kf3 Qxg5 106. Rg4 $8 $11) 105... Qh2+ 106. Kg4 Qg2+ 107. Kh5 (107. Kf5 a2 $1) 107... Qh1+ 108. Rh4 Qd1+) (104... Kg6 $1 {(at the point where Bd3+ does not go)} 105. Nf3 (105. Ne6 Qe3+) 105... a2 $1) 105. Bxa2 $2 (105. Ne6+ $3 Kh6 (105... Kh8 106. Rf8+ $1 Kh7 107. Bd3+ $8 Kh6 108. Rh8+) (105... Kg6 106. Bd3+ $8) 106. Rf6+ $8 (106. Rh4+ $2 Kg6 $11) 106... Kh7 107. Bd3+ $1 Kg8 108. Rf8# {model mate !}) 105... Qxa2 106. Nf3 Qb3 1/2-1/2 [Event "?"] [Site "?"] [Date "2010.??.??"] [Round "?"] [White "Markovic, M."] [Black "3558.11"] [Result "1/2-1/2"] [SetUp "1"] [FEN "q2nn3/2R5/1R6/4K3/1B1p1N2/2PN1b2/k1B5/r7 w - - 0 1"] [PlyCount "31"] [EventDate "2010.??.??"] [SourceDate "2010.01.01"] {In view of the black threats, major resources are needed.} 1. Bb3+ $8 (1. Nc5 $2 Nxc7 $1 2. Bb3+ Kb1 $19) 1... Kxb3 (1... Kb1 $2 2. Bd5 $3 Bxd5 3. Bc5+ {winning}) 2. Bd6+ $3 {[#]Prepare a battery for when the black king is on h2 !} (2. Bc5+ $2 Kc2 $8 3. Rb2+ Kd1 $8 4. Nf2+ Ke1 $8 5. N2d3+ Kf1 $8 6. Rf2+ Kg1 7. Rxf3 (7. Nh3+ Kh1) 7... Qxf3 $8 8. Bxd4+ Kf1 $8 $19) (2. Ba5+ $2 Ka3 $1 3. Bb4+ Ka2 $19) 2... Kc2 (2... Ka4 $2 3. Nb2+ Ka5 4. Nc4+ Ka4 5. Rb4#) 3. Rb2+ $8 Kd1 4. Nf2+ $8 Ke1 5. N2d3+ $8 Kf1 6. Rf2+ $8 Kg1 7. Rg7+ $3 {[#]To deflect Ne8 and thus free the Bd6.} (7. Rg2+ $2 Bxg2 8. Ne2+ Kh2 $1 9. Kxd4+ (9. Rh7+ Bh3 $19) 9... Nxd6 $8 $19) 7... Nxg7 8. Rg2+ $8 Bxg2 9. Ne2+ $8 Kh2 (9... Kf1 10. Ng3+ $8) 10. Kxd4+ $8 Kh3 11. Nf2+ $8 Kh4 12. Be7+ $8 Kh5 13. Nf4+ $8 Kh6 14. Ng4+ $8 Kh7 15. Nf6+ $8 Kh6 (15... Kh8 $2 16. Ng6#) 16. Ng4+ {"It is necessary to watch almost every square on the board" (S. Didukh).} 1/2-1/2 [Event "?"] [Site "?"] [Date "2011.??.??"] [Round "?"] [White "Vlasenko, V."] [Black "0014.13"] [Result "1/2-1/2"] [SetUp "1"] [FEN "5K2/7B/8/4p3/5p2/Nk1P3p/4n3/8 w - - 0 1"] [PlyCount "25"] [EventDate "2011.??.??"] [SourceDate "2010.01.01"] 1. Nc4 $8 (1. Nb1 $2 h2 $1 2. Be4 Ng3 3. Bf3 Kc2 $1 $19) 1... h2 (1... f3 2. Nd2+ $8) (1... Ng1 2. Nxe5 $1 {(Be4? ...f3! then ...Kc2-d1)} ({Less precise is } 2. Nd2+ $6 Kc3 (2... Kc2 3. Nf1 $8 Kd1 4. Nh2 $1 Ke2 5. Bf5 $8 Kf2 6. Bxh3 $8 Nxh3 7. Ng4+ $8) 3. Nf1 $8 Nf3 4. Be4 $8 Nd2 5. Nh2 $8 Nxe4 6. dxe4 $8 Kd4 7. Kf7 Kxe4 8. Kf6 $8 (8. Kg6 $2 Ke3 $8) 8... f3 9. Kg5 $8 $11) 2... h2 (2... f3 3. Ng4 $1) 3. Be4 $8 f3 4. Nxf3 $8 h1=Q 5. Nd2+) 2. Be4 $8 Ng3 {Where would you play your bishop?} 3. Bf3 $3 {[#]} (3. Bg2 $2 e4 $8 4. Nd2+ (4. Na5+ Kc3 $8 5. dxe4 h1=Q 6. Bxh1 Nxh1 7. e5 f3 $1 $19) (4. Ne5 f3 $1 {(or ...e3!)} 5. Nxf3 exf3 6. Bxf3 Kc3 $1 $19) 4... Kc3 $8 5. Nxe4+ (5. dxe4 Kxd2 $8) 5... Nxe4 $8 ( 5... Kxd3 $2 6. Nf2+ Ke2 7. Ng4 $8 h1=Q 8. Bxh1 Nxh1 9. Ne5 $11) 6. dxe4 Kd4 $3 {ZZ [#]} 7. Kf7 {(it would obviously be worse on "e" and on "g")} (7. Bh1 Ke3 $8 8. e5 f3 $8 9. e6 f2 $8) 7... Ke3 $8 8. e5 f3 $8 9. e6 fxg2 $8 10. e7 g1=Q 11. e8=Q+ Kf2 $8 {(compare with the text : wK is on f7 instead f8)} 12. Qe5 h1=Q $19 {: we are not in Fontana's draw situation !}) 3... e4 4. Nd2+ $8 Kc3 5. Nxe4+ $8 Nxe4 (5... Kxd3 6. Nf2+ Ke3 7. Ng4+ $8 Kxf3 8. Nxh2+ $8 Kg2 9. Ng4 $8 f3 10. Ke7 $11) 6. dxe4 $8 (6. Bxe4 $2 Kd4 7. Ke7 Ke3 $8 $19) 6... Kd4 (6... Kd3 7. e5 $8 Ke3 8. Bg2 $8 {idem}) 7. Bg2 $3 {[#]This ZZ is the highlight of the study.} (7. Bh1 $2 Ke3 $8 8. e5 f3 $8 9. e6 f2 $8 10. e7 f1=Q+ 11. Kg7 Qxh1 12. e8=Q+ Qe4 $19) 7... Ke3 8. e5 $8 f3 9. e6 $8 fxg2 10. e7 $8 g1=Q 11. e8=Q+ $8 Kf2 12. Qf7+ $8 {This square had to be kept free for the King.} Ke2 (12... Ke1 13. Qe6+ $1) 13. Qc4+ $1 (13. Qa2+ $1) 1/2-1/2 [Event "?"] [Site "?"] [Date "1983.??.??"] [Round "?"] [White "Kralin, N & Sokolenko L"] [Black "0401.13"] [Result "1-0"] [SetUp "1"] [FEN "3k4/1pN5/8/2p5/K3R3/1p6/P7/1r6 w - - 0 1"] [PlyCount "17"] [EventDate "1983.??.??"] [SourceDate "2010.01.01"] {Can we save the last white pawn? Or lose it wisely? Inspired by the Darga-Barcza game 1963(see after his 89th move).} 1. Ne6+ $8 (1. axb3 $2 Kxc7 $11) 1... Kc8 (1... Kd7 {(or e7)} 2. Nxc5+ $8 Kd6 3. Nxb3 $8 $18) 2. axb3 $8 (2. a3 $2 b5+ $1 3. Kxb5 b2 $8 4. Re2 Ra1 $8 5. Rxb2 Rxa3 $8 $11) 2... b5+ (2... b6 3. Re3 $1 Kd7 4. Kb5 $18) 3. Ka3 $8 (3. Kxb5 $2 Rxb3+ $8 4. Kc6 ( 4. Kxc5 Rb1) 4... Rh3 $1 (4... Rb4 5. Re3 Rh4 $8) 5. Nxc5 (5. Ra4 Kb8 $8) 5... Rh6+ $8) 3... c4 4. b4 $8 Rb3+ 5. Ka2 Rxb4 (5... Kb8 6. Nd4 $1) (5... Rh3 6. Re5 $1) 6. Nc5 $3 {[#] Locking up the rook ?} Kd8 (6... Kc7 7. Na6+ $8) 7. Ka1 $3 {[#]But yes !} (7. Rd4+ $2 Ke7 $1 8. Ka1 Kf6 $11) (7. Ka3 $2 Rb1 $8 $11) 7... Kc8 8. Rd4 $8 Kb8 9. Na6+ $8 {Presented at the 2007 Greek Championship.} 1-0 [Event "?"] [Site "?"] [Date "1963.??.??"] [Round "?"] [White "Darga, Barcza"] [Black "0403.31"] [Result "0-1"] [SetUp "1"] [FEN "8/8/4pk2/1r3n2/5P1P/3R2PK/8/8 w - - 0 65"] [PlyCount "56"] [EventDate "1963.??.??"] [SourceDate "2010.01.01"] {The black material advantage is normally insufficient, but there is enough to torture.} 65. Ra3 (65. g4 {(the simplest: the passed pawns are made to be pushed)} Ne7 66. h5 $11) 65... Nd6 66. Kg4 Nc4 67. Rc3 Rb4 68. h5 Ne5+ 69. Kh3 Nf7 70. Rc5 Rb3 71. Kg2 Nd6 72. Rg5 Ne4 73. Rg6+ Kf5 74. Rg8 Rb2+ 75. Kh3 Nf2+ 76. Kh4 Kf6 77. Rg6+ (77. h6) 77... Kf7 78. Rh6 $6 (78. Kg5 Ne4+ 79. Kh6) 78... Ne4 $1 79. Rh7+ Kf6 80. Kh3 Rb3 81. Rh6+ $8 Kf7 82. Rg6 $8 Rd3 83. Kg2 $6 {Leaves fewer options than Kh2.} (83. Kh4 $2 Rd1 $1 84. Kg4 (84. Rh6 Rg1 $1) (84. Kh3 Rh1+ $8 85. Kg4 Nf6+ $8) 84... Nf6+ 85. Kf3 (85. Kg5 {leads to mate in 3}) 85... Nxh5 $19) (83. Kh2 $1 Nf6 84. g4 $1 (84. Rg5 $1 {as in the text}) 84... Nd5 85. f5 $8 e5 86. Re6 $1 (86. h6 $1 Nf4 87. Ra6) 86... Re3 (86... Nf6 87. g5 $11) 87. g5 Nf4 88. g6+ $8 Kf8 89. Ra6 $1 (89. Rf6+ $1 Ke7 90. Rf7+ Ke8 91. h6 Rh3+ 92. Kg1 Rxh6 93. Kf2 Rh3 94. Rh7 {is also good}) ({but not} 89. Rb6 $2 {: sometimes you have to go as far as you can !}) 89... Rh3+ 90. Kg1 Rxh5 91. Ra8+ $8 Ke7 92. Ra7+ $8 Kd6 93. g7 $8 Rg5+ 94. Kf2 { (threatens f6)} (94. Kh2 Nh5 $1 95. Ra6+ Kc5 96. f6 Nxf6 $1 97. Rxf6 Rxg7 $19) 94... Nh5 95. Ra6+ $8 Kc5 {(would win with Rook on b6 !)} (95... Ke7 96. Re6+) (95... Kd7 96. f6) 96. f6 Rf5+ 97. Ke3 $11) 83... Nf6 (83... Rd5 84. g4 $11) 84. Rg5 $3 {[#]} (84. g4 $2 {don't work anymore :} Nd5 $8 $19) 84... Rd5 $1 (84... Ne4 85. Rg6 Rd5 86. g4 $11) 85. g4 $8 (85. Rxd5 $2 exd5 86. Kf3 (86. h6 Kg6 $8) 86... Nxh5 $8 87. g4 (87. f5 Ke7 88. Kg4 Nf6+ $8 89. Kf4 Kd6 $1 90. g4 Nd7 $1 91. g5 Nf8 $1 92. g6 {(f6 ...Re6)} Nd7 $8 $19) 87... Nf6 $8 88. g5 (88. f5 Nh7 $1) 88... Ne4 $1 (88... Nh5 $2 89. f5 $8) (88... Nd7 $1) 89. Ke3 Ke6 $19) (85. h6 $2 Rxg5 $8 86. fxg5 Nh7 $19) 85... Rd6 (85... Rxg5 86. fxg5 Nxg4 (86... Ne4 87. g6+ $8 Kf6 88. Kf3 $11) 87. Kf3 Ne5+ 88. Ke4 Nc6 89. Kf4 $8 e5+ 90. Kf5 $8 $11) (85... Rd2+ $1 {(quite poisoned)} 86. Kh3 $1 Nd5 87. Kh4 Nxf4 88. Ra5 Rd1 89. Rb5 (89. Ra8) 89... Rd5 (89... Kg7 90. g5 Rh1+ 91. Kg4 Nxh5 92. Re5 $8 Kf7 93. g6+ $8) 90. Rb8 Ng2+ 91. Kg3 Ne1 92. Kf4 $6 ({simpler} 92. Ra8 $1 Nd3 93. Kh4) 92... Nd3+ 93. Ke3 Ne5 94. Kf4 $8 Nc4 95. Rb4 Nd6 96. g5 e5+ 97. Kg4 Rd1 98. h6 Kg6 99. Rb6 $8 Rd4+ 100. Kf3 $8 Kh7 $1 (100... Kxg5 101. h7 $8 $11) 101. Ke2 $3 {[#]} Nf5 102. Rf6 $8 Rf4 103. Kd3 $8 {(otherwise ...Nd4)} e4+ 104. Ke2 Rf3 105. Ke1 $8 Nd4 106. Rd6 $8 Rd3 107. Rd7+ $8 Kg6 (107... Kg8 108. Re7) 108. h7 $8 Nc2+ 109. Ke2 $8 Rh3 110. Re7 $8 $11) 86. Kf3 $6 (86. h6 $1 {(push the passed pawns)} Rd2+ 87. Kf3 $1 (87. Kh3 $1) 87... Nd5 (87... Rh2 88. Rg7+ Kf8 89. g5) 88. h7 Rh2 89. Rh5 Rxh5 90. gxh5 Kg7 91. Ke4 $11) 86... Rd3+ 87. Kg2 $2 {Natural (we forbid ...Rh3). However, as in the 83rd, the g2-square is uncomfortable. But this time it is more serious.} (87. Kf2 $1 Rh3 (87... Ne4+ 88. Ke2 $8) 88. Kg2 $1 (88. Rg6 $1) 88... Ra3 89. h6 $1 (89. f5 $1 e5 90. h6 $8 ) 89... Nd5 90. Rg7+ $8 Kf8 91. f5 $11) (87. Ke2 $1 Rh3 88. h6 $3 {[#]} (88. f5 $2 e5 $8 89. Rg6 Rg3 $1 90. h6 Rxg4 $8) (88. Kf2 $2 Ne4+ $1 89. Kg2 Nxg5) 88... Rxh6 89. Ra5 Nxg4 90. f5 $1 e5 91. Kf3 $8 Nh2+ 92. Ke4 $11) 87... Nd5 $3 {[#]} 88. f5 Nf4+ $1 (88... e5 $1) 89. Kf2 (89. Kh2 e5 $1 {is similar}) 89... e5 $1 {White Rook is locked up.} (89... Nh3+ $1 90. Ke2 Rd6 $3 (90... Nxg5 $2 91. fxe6+ $8) 91. fxe6+ (91. Rg6 Nf4+ $8) 91... Rxe6+ $8) 90. h6 (90. Ke1 e4 $1 91. h6 ( 91. f6 e3 92. Re5 e2) 91... Rh3 92. Rg7+ Kf8 93. Ra7 e3 $8 $19 {demonstrates once again the strength of the famous R+N+P trio}) (90. f6 Kxf6 (90... e4 91. Re5 Rf3+ $8) 91. Rf5+ Ke6 $8 $19) 90... Nh3+ $1 (90... e4 $1 91. Rg7+ Kf8 92. f6 e3+ $8 93. Kf3 e2+ $8 94. Kf2 Rd1 $19) 91. Ke2 Nxg5 92. Kxd3 Kg8 $1 0-1 [Event "Hastings Six Masters"] [Site "Hastings"] [Date "1922.??.??"] [Round "?"] [White "Rubinstein, A."] [Black "Tarrasch, S."] [Result "1-0"] [ECO "A84"] [PlyCount "65"] [EventDate "1922.??.??"] [EventType "tourn"] [EventRounds "10"] [EventCountry "ENG"] [SourceDate "2010.01.01"] 1. d4 e6 2. c4 f5 3. g3 c5 {The combination of ...c5 and ...f5 does not have a good reputation.} 4. Nf3 (4. e3) 4... cxd4 5. Nxd4 Nf6 6. Bg2 Nc6 (6... Be7 7. O-O O-O 8. Nc3 Nc6 9. b3 a6 10. Bb2 Qc7 11. Rc1 f4 12. e3 fxe3 13. fxe3 Qa5 14. Qe2 Rb8 {(Flohr,S-Bondarevsky,I/Leningrad 1959)} 15. Ne4 $1 $16) 7. O-O Bc5 8. e3 O-O 9. Nc3 a6 10. a3 Qc7 11. b4 Be7 12. Bb2 Ne5 $6 {A bold but incorrect undertaking} (12... d6 13. Rc1 Nxd4 14. exd4 Bd7) (12... Nxd4 13. Qxd4 Rb8 ) 13. c5 $1 (13. Nxf5 $2 {(premature)} exf5 14. Nd5 Nxd5 15. Qxd5+ Nf7) 13... Nc4 $6 (13... Kh8) 14. Nxf5 $1 {[#]The refutation, even better than the White player thinks !} (14. Na4 Nxb2 15. Nxb2 Rb8) (14. Bc1 Kh8 $1 15. Qb3 d5 $1 16. cxd6 Nxd6) 14... Bxc5 (14... exf5 15. Qb3 d5 16. Nxd5 $18) (14... Bd8 15. Nd6 (15. Bc1) 15... Nxb2 16. Qc2) (14... Nxb2 15. Nxe7+ Kf7 16. Qb3 Kxe7 17. Qxb2) 15. bxc5 {We could end the game in style.} (15. Qe2 Nxb2 16. Qxb2 (16. bxc5 Qxc5) (16. Rac1 Ba7 17. Ne7+ Kf7) 16... Ba7) (15. Nd5 $3 Nxd5 (15... exd5 16. Bxf6 Rxf6 17. Qxd5+) 16. Qg4 $3 {[#]} d6 (16... Rf7 17. Nh6+ Kf8 18. Nxf7 Nxb2 19. bxc5 Kxf7 20. Bxd5 exd5 21. Qf5+ Ke7 22. Qxd5 d6 23. Rfc1 $18 ) 17. Nxg7 $1 (17. Nh6+ $6 Kh8 18. Qxc4 Bb6 $8) 17... Ncxe3 18. fxe3 Rxf1+ 19. Bxf1 $1 (19. Rxf1 Nxe3 20. Qg5 Nxf1+ $8) 19... Bxe3+ (19... Nxe3 20. Qg5 Nxf1+ 21. bxc5 $18) 20. Kh1 Qf7 21. Nf5+ Qg6 (21... Kf8 22. Nxd6) 22. Nxe3 Nxe3 23. Qd4 $1 Nc2 24. Qh8+ Kf7 25. Rc1 e5 26. Qd8 $1 Qe4+ 27. Bg2 Qxg2+ 28. Kxg2 Bh3+ 29. Kxh3 Rxd8 30. Rxc2 $18) 15... Qxc5 16. Nh6+ $6 (16. Ne4 $1 Qxf5 17. Nxf6+ ( 17. Bxf6 gxf6 18. Rc1) 17... gxf6 18. Bc3 Rb8 19. Qd4 d5 (19... b5 20. Qa7 Rb6 21. Bd4) 20. e4 $16) 16... gxh6 17. Bc1 (17. Na4 $6 Nxb2 18. Nxc5 Nxd1 19. Rfxd1 d5) (17. Qc2 Nxb2 18. Qxb2 Qe5 19. Qd2) 17... Qe5 $6 (17... Rb8) (17... d6 18. e4 e5) 18. Qd3 $1 {The compensation for the missing pawn is obvious : better development and a pair of bishops.} Qc5 (18... d5 19. e4 $1) (18... Na5 19. Rb1) (18... Nd6 $2 19. f4 Qc5 20. Na4) (18... Qc7 19. e4) 19. a4 {One could of course also play e4 or place the knight on a4 or e4.} d6 { Apparently timid, but the master of the central action did not appreciate the opening of the game that would follow the advance ...d7-d5.} (19... d5 20. e4 $1 d4 ( 20... Ng4 21. Qe2) 21. Ne2 (21. Nb1 e5 22. Bxh6 Rf7 23. Nd2 Be6 24. h3) 21... e5 22. Bxh6 {(the relative power of the two White Bishops is momentarily reversed)} Rf7 23. Rfc1 Be6 24. h3 Re8 (24... Nd7 25. f4 $16) 25. f4 Nb2 $1 26. Rxc5 (26. Qb1 Nc4 27. f5 $6 d3+) 26... Nxd3 27. Rc2 Nb4 28. Rb2 Nd3 29. Rb6 ) 20. e4 (20. Ne4 Nxe4 21. Qxe4) 20... Kg7 $6 (20... h5 21. Nd1 e5 22. Be3 Nxe3 23. Nxe3 Be6 24. Rfc1) (20... Rf7 21. Nd1 (21. Bxh6 $2 Ng4) 21... Bd7 22. Ne3) 21. Nd1 $3 {[#]Quite poisoned: you go back with one less pawn, but...} (21. a5 $1 Nxa5 $2 (21... Bd7 $1) 22. Ba3 $1 (22. Be3 Qc7) 22... Qc4 23. Qxd6 Rf7 24. e5 $1 Ne8 25. Qd8 Qxc3 26. Qxe8 Nc4 27. Bc1 $18) 21... Bd7 $6 {Clear underestimation of the white resort, but it is not easy to defend.} (21... e5 {(seems to be the less evil)} 22. Ne3 Be6 23. h3 Rfd8 (23... Rac8 24. Rd1) 24. Nxc4 Bxc4 25. Qf3 $3 {[#]} Bxf1 (25... Rf8) 26. Bxh6+ $1 Kf7 27. Bxf1 {followed by Bg5 or Rc1 & Bc4+ would be a way to check Bishops' strength}) (21... Ng4 22. Qe2 e5 23. h3 (23. Bh3 h5) 23... Nf6 24. Ne3) 22. Ne3 $1 b5 {Doesn't help, but...} (22... Nxe3 23. Bxe3 Qc7 24. Qd2 Ng4 (24... Rf7 25. Rfd1) 25. Qb2+ e5 26. Bb6 {and Rfd1 +-}) 23. Nxc4 (23. axb5 axb5 24. Rxa8 Rxa8 25. Nxc4 bxc4 26. Qd2 Ng8 27. Bb2+ (27. Rd1 c3) 27... e5) 23... bxc4 24. Qd2 $1 {Threatens Ba3, besides Qxh6+.} Ne8 $6 (24... c3 25. Qxh6+ Kh8 26. Ba3 Qe5 (26... Qc7 27. e5) 27. Rad1 c2 28. Rxd6 $18) (24... Rac8 25. Qxh6+ Kg8 26. Ba3 Qe5 27. Rad1 Ne8 (27... Nxe4 28. Qe3 Nf6 29. Qa7 $1 $18) 28. f4 $1 Qf6 (28... Qg7 29. Qxg7+ Kxg7 30. a5 ) 29. Qxf6 Rxf6 30. e5 Rf7 31. exd6 Bxa4 32. Rd4 Ng7 33. Rc1 Bb5 34. Rc3 { (for Bf1)} Nf5 35. Re4 $18) 25. e5 $1 $18 {[#]} Rb8 (25... d5 $2 26. Qxh6+ Kh8 27. Ba3) (25... Rc8 26. Qxh6+ Kg8 27. Qg5+ $1 Ng7 (27... Kf7 28. Rd1) 28. Ba3) 26. Qxh6+ Kg8 27. Qg5+ $1 {Bishops are indeed dragons.} Kf7 (27... Kh8 28. Qe7) (27... Ng7 28. Ba3 {: the black}) 28. Bf3 $1 {... and white's one.} Rg8 (28... Ng7 29. Ba3 $1) 29. Qh5+ (29. Bh5+ Kf8 30. Qf4+ Kg7 31. Be3) 29... Kg7 (29... Kf8 30. Bh6+) (29... Ke7 30. exd6+) (29... Rg6 30. Qxh7+) 30. Be4 $1 {White and black.} Qxe5 (30... Rh8 31. Bh6+ Kg8 32. Qg4+ Kf7 33. Qf4+) (30... Kf8 31. Bh6+ Ng7 32. Rfb1 $1) 31. Qxh7+ Kf8 (31... Kf6 32. Qxg8 Qxe4 33. Bg5+ Kf5 ( 33... Ke5 34. Rae1) 34. Qh7+) 32. Qxd7 Qxe4 33. Bh6+ (33. Bh6+ Ng7 34. Bxg7+ Rxg7 35. Qxd6+) 1-0 [Event "Karlsbad"] [Site "Karlsbad"] [Date "1923.??.??"] [Round "?"] [White "Rubinstein, A."] [Black "Tarrasch, S."] [Result "1-0"] [ECO "D34"] [PlyCount "89"] [EventDate "1923.04.??"] [EventType "tourn"] [EventRounds "17"] [EventCountry "CSR"] [SourceDate "2010.01.01"] 1. d4 d5 (1... Nf6 2. g3 c5 3. dxc5 e6 4. Bg2 Bxc5 5. Nf3 O-O 6. c4 Nc6 7. O-O d5 8. cxd5 exd5 9. Bg5 Be6 10. Nc3 {(text on the 10th black move, but with still Black to move !)} d4 (10... Be7) 11. Bxf6 Qxf6 12. Ne4 Qe7 13. Nxc5 Qxc5 14. Qd2 {(Spasov,V (2599)-Berbatov,K (2481)/Kyustendil 2010)} Rad8 $11) 2. c4 e6 3. Nc3 c5 4. cxd5 exd5 5. Nf3 Nc6 6. g3 Nf6 7. Bg2 Be7 8. O-O O-O 9. Bg5 Be6 10. dxc5 Bxc5 11. Ne1 {This move is no longer played nowadays.} (11. Rc1 Be7 (11... Bb6 12. b3 {(Qa4 ...h6 Villeneuve-Messa 1987)} d4 13. Ne4 Qe7 14. Nh4 $1 Kh8 15. Bxf6 gxf6 16. Qd2 $16 {Korchnoi,V (2605)-Piket,J (2590)/ Nijmegen (m/3) 57/400 1993}) 12. Nd4 h6 13. Be3 Qd7 (13... Ng4 14. Bf4 g5 15. Nxe6 fxe6 16. Bd2 {Smejkal,J-Ljubojevic,L/Milano 20/549 1975}) 14. Na4 Bh3 15. Nxc6 bxc6 16. Bc5 Bxg2 17. Kxg2 {(Dautov,R (2610)-Espig,L (2429)/Bundesliga 2003-4)} Rfe8 $11) (11. Na4 Bb6 12. Nxb6 axb6 13. Be3 Re8 14. Re1 Ra6 15. Bd4 Ne4 16. b3 b5 17. a3 Qd7 {Geller,E-Sarapu,O/Sousse (izt) 4/612 1967}) (11. Bxf6 Qxf6 12. Nxd5 Qxb2 13. Nc7 Rad8 14. Qc1 Qxc1 15. Raxc1 b6 (15... Be7 16. Nxe6 fxe6 17. Rc4 Bf6 18. e3 Rd6 {Jussupow,A (2610)-Spraggett,K (2575)/Quebec (m/3) 47/489 1989}) 16. Nxe6 fxe6 17. Rc4 Nd4 18. Nxd4 Rxd4 19. Rxd4 Bxd4 20. e3 Bc5 21. Rd1 Rf7 $11 {Petrosian,T-Spassky,B/Moscow (m/16) 7/466 1969}) 11... d4 12. Bxf6 Qxf6 13. Ne4 Qe7 14. Nxc5 Qxc5 15. Nd3 Qb6 (15... Qd6 16. Qd2 Bd5 17. Qf4 Qd8 18. Rfc1 Bxg2 19. Kxg2 Re8 20. Rc2 Re7 $11 {Sandor,B-Ostojic,P/Beverwijk 1966}) 16. Nf4 $1 {[#]} (16. Qd2 Rac8 17. Rfc1 Ne7 18. b3 Nd5 19. Bxd5 Bxd5 20. Rxc8 Rxc8 21. Rc1 Re8 22. Nf4 (22. Nb4) 22... Bc6 23. Rc4 Rd8 $11 {Dus Chotimirsky, F-Leonhardt,P/Karlsbad 1911}) 16... Qxb2 $6 {Suddenly the game opens up. } ({ More careful is} 16... Rfe8 17. Qd2 Rad8 18. b3 Nb4 19. Rac1 Bd5 20. Nxd5 Nxd5 21. Bxd5 Rxd5 22. Rc4 h5 $11 {Flohr,S-Euwe,M/Amsterdam 1932}) 17. Nxe6 fxe6 18. Rb1 Qxa2 19. Rxb7 {For the pawn, White has a strong Bishop and Black structure is weak.} Qa6 $8 (19... Qc4 $2 20. Qd2 Rab8 21. Rc1 Qa6 22. Rc7) 20. Qb3 $1 Nd8 (20... Na5 $2 21. Qa4 $1 (21. Qb5) 21... Rf5 22. Qd7 $1 Nxb7 23. Bxb7 $18) (20... Rae8 21. Qb2 Nd8 22. Ra1 Qd6 23. Rbxa7 Nf7) 21. Rd7 Rc8 22. Qb2 $1 (22. Qb4 $2 Qxe2 23. Qe7 Qe5 (23... Qg4)) 22... e5 23. Ra1 $6 { Push black Queen on a good square.} (23. f4 Qg6 24. Qa3) (23. Qb4 $1 Nc6 (23... Qxe2 $2 24. Bd5+) (23... Re8 24. f4 $1 exf4 25. Re7 $1) (23... Qf6 24. f4 $1 Nc6 25. Qb7 Rfe8 26. fxe5) 24. Qb3+ $1 (24. Qd6 Nb8) 24... Kh8 25. Rd6 d3 (25... Rfd8 26. Qe6 $1) 26. exd3 Nd4 27. Rxa6 Nxb3 28. Rxa7 $16) 23... Qf6 $1 ( 23... Qb6 $2 24. Raxa7 $18) 24. e3 $6 (24. Qb3+ $1 Kh8 25. Qf3 a6 (25... Rf7 26. Qd5 $1 Qxf2+ $2 27. Kh1 $18) 26. Rxa6 Rc1+ 27. Bf1 Qxf3 28. exf3 h6 29. h4) (24. f4 exf4 25. Rf1 Qb6 (25... Ne6) 26. Bd5+ Kh8 $11 27. Qa3 $2 d3+ $1 28. Kh1 $2 Ne6 $3 29. Rd6 dxe2 $19) 24... dxe3 (24... Kh8 $1 25. exd4 (25. Raxa7 dxe3 26. fxe3 Qg5 27. Qd2 Ne6 $11) 25... Qf5 $1 {[#](threatens ...Rc2)} 26. Qb5 Qxf2+ 27. Kh1 Rc2 28. Qf1 $11) 25. fxe3 Nc6 $6 (25... Qg5 26. Qa3 Rf6) 26. Qd2 $6 { Threatens Rd6, but it is safe.} (26. Qb7 $2 Nb8 $1 27. Rf7 (27. Re7 Kh8) 27... Rxf7 $8 28. Qxc8+ Rf8 $11) (26. Rf1 $1 {(was stronger, but very difficult)} Qg6 (26... Qh6 27. Rxf8+ Rxf8 28. Qc3 $1 $18) 27. Bd5+ $1 Kh8 28. Rdf7 $1 Rxf7 29. Rxf7 h5 (29... h6 30. Qb7 $18) 30. Qf2 $3 {[#]} (30. Qb7 $2 Ne7 $3 31. Qxe7 Rc1+ $8 32. Kg2 Rc2+ $8 33. Rf2 Rxf2+ $8 34. Kxf2 Qc2+ $8 35. Ke1 Qc1+ ) 30... Nd8 {(the idea was Rf5 & Qf3, or in the reverse order of moves; now the now the Knight will interpose itself in g5)} (30... Rb8 31. Rf8+ $3 {(but not Rf5 immediately: ...Ne7)} Kh7 32. Rf5 $3 Ne7 33. Be4 $3) 31. Rf8+ $8 Kh7 32. Qf1 $3 {[#](threatens Qd1! then Be4!! while limiting the action of the Black Rook)} Rb8 (32... Qg4 33. Qd3+ $1 g6 34. Bf3) (32... e4 33. Qd1 $1) 33. Qc4 $1 Rb1+ 34. Kg2 Rb2+ 35. Kh3 Qg4+ 36. Qxg4 hxg4+ 37. Kxg4 Rb8 38. Re8 Kg6 (38... a5 39. Kg5) 39. h4 a5 40. Rf8 Nc6 41. Be4+ Kh6 42. Rf5 g6 43. Rf6 $18) 26... Nb8 ( 26... Kh8 $1 27. Rd6 Rfd8 $8 $11) (26... Rfd8 $4 27. Bxc6) (26... e4 27. Qd5+ Kh8 28. Rf1 Qc3 29. Qxe4 Rg8) 27. Rdxa7 Rcd8 28. Qe2 h6 (28... Kh8 29. Rf1 (29. Rb7 Rd7 $11) 29... Qb6 30. Rxf8+ Rxf8 31. Rb7 Qf6 32. h3 Nc6 33. Qa6 Nd8 34. Qxf6 gxf6 35. Rd7 (35. Re7 Nf7) 35... Ne6 {and white advantage is unreachable }) 29. Be4 (29. Rf1 Qg6) (29. Rb7 Rd7) 29... Rd7 30. Ra8 Rdd8 31. Rf1 Qd6 ( 31... Qxf1+ $1 32. Qxf1 Rxf1+ 33. Kxf1 Kf7 34. Ke2 Ke7 35. h4 Nd7 36. Ra7 Kf6 37. Ra6+ Ke7 38. Bf5 Nf8 39. e4 Rd6 $11) 32. Rxf8+ (32. Kg2 Rxf1 (32... Qb4 $6 33. Rxf8+ Rxf8 34. Qd3 {: text}) 33. Qxf1 Qd2+ 34. Kh3 Qd7+) 32... Rxf8 33. Kg2 Qb4 $6 {Black plays with fire (on board).} (33... Nd7 $1 {was more comfortable :} 34. Qa2+ (34. Qa6 Qd2+ $1) 34... Kh8 $8 35. Rxf8+ Nxf8 36. h4 Qd1 {does not leave White with much chance of win}) 34. Qd3 $1 (34. Qg4 $1 Qd2+ 35. Kh3 $8 Qd7 $8 36. Bc2 $1 h5 {(avoiding bringing the wK closer to the Pe5)} 37. Qxd7 Nxd7 38. Ra7 Nf6 39. Bg6 Rb8 40. Kh4) 34... Kh8 $1 (34... Nd7 35. Qd5+ Kh8 36. Rxf8+ Nxf8 37. Qxe5 Qd2+ 38. Kf3 Qd1+ 39. Kf4 Qf1+ 40. Kg4 $8 Qd1+ 41. Kh3 $1 (41. Bf3 Qd7+ 42. Qf5 $8 h5+ $1 43. Kf4 $8 Qd6+) 41... Qf1+ 42. Bg2 $16) 35. Ra7 $1 Qb2+ 36. Kh3 Qb6 37. Ra8 Rd8 $6 {They will end up getting burned.} (37... Qe6+ 38. Kg2 Qf6 39. h4 Qf2+ 40. Kh3 Qf7 41. Qd6 (41. g4 h5 $1 42. gxh5 Nd7 43. Rxf8+ Nxf8) 41... Qd7+ 42. Qxd7 Nxd7 43. Ra7 Nf6 44. Bg6 Kg8 45. Ra5 $16) ( 37... Qc5 $1 38. Qd1 (38. Kg2 Qb4 39. h4 $6 {(Ra7)} Nd7 $1) (38. Ra2 Qe7) 38... Qe7 (38... Qxe3 $4 39. Qd6 $1 $18) 39. Qg4 Qf7 40. Qg6 Qxg6 41. Bxg6 Nd7 42. Ra7 Rf6) 38. Qc4 $3 {[#]Queen gets the maximum radiance.} (38. Qc3 $2 Qe6+ (38... Qd6 39. Ra7 Nd7 $1) 39. Kg2 Qf6 (39... Rc8 40. Qb4) 40. Ra1 Rf8) ( 38. Qf1 $1 Qe6+ 39. Kg2 Qg4 40. Qd3 $3 Qg5 41. h4 $1 Qe7 42. Ra7 $1 Qe8 43. Qc4 $1) 38... Nd7 (38... Qxe3 $2 39. Qb4 $3 {[#]} (39. Qc7 $2 Qg5 $8 40. Rxb8 Qh5+ $8) ( 39. Qd5 $2 Qd4 $1 {(or ...Qg5)} 40. Qb7 Qd6) 39... Qe2 (39... Qg5 40. Rxb8 { because now square e1 is controlled}) 40. Rxb8 $8 Qf1+ (40... Qh5+ 41. Kg2 Qe2+ 42. Kg1 Qd1+ 43. Kf2) 41. Bg2 $8 Qf5+ 42. g4 $8 Qd3+ 43. Kh4 $8 $18) ( 38... Rf8 39. Bc2 (39. Qc6 Qxc6 40. Bxc6 g6 41. Be4 Kg7) (39. Qd5 Qc7 40. Qe6 Qd7 $1) 39... Qb7 40. Qd3 Qd7+ 41. Kg2 Qb7+ 42. Kg1 e4 43. Qxe4 Qxe4 44. Bxe4 $16) (38... Qd6 39. Ra7 $1 Rf8 (39... Nd7 $2 40. Qf7 $3 {[#](total paralysis : see below the same position, but with the wQ on g4)} Qd1 41. Bc6 $18) ( 39... Qf6 40. Rf7 Qa6 41. Qc7 Qc8+ 42. Qxc8 Rxc8 43. Kg4 $16) 40. Bb1 Nd7 41. Qg4 Rd8 $6 (41... Rf7 42. Qe4 Nf6 43. Ra8+ Rf8 44. Rxf8+ Qxf8 45. Qxe5 $16) 42. Be4 $3 {[#](places Black in zugzwang, moreover a ZZ, because White to move would not know what to do)} (42. Bf5 $2 Qf6 $8 {(same move would follow on Bc2)} 43. Bxd7 $2 {(Rxd7=)} Qf1+ 44. Kh4 g5+ 45. Kh5 Qf7+ {for ...Qh7+ & ... Rg8+}) 42... Kg8 (42... Qe7 {(on ...Qf6 one can capture d7, Bishop covering the check on f1)} 43. Qf5 $1 Kg8 44. Bc6 $18) (42... -- {White to move :} 43. Rb7 {(Qf5 ...Nf6! ; Bf5 ...Qf6! as already seen)} Kg8 $8 44. Bf5 Qa6 $8 45. Rxd7 Rxd7 46. Bxd7 Qf1+ $8 47. Kh4 Qf6+ $8 48. Kh5 Qf7+ $8 49. Qg6 $8 Qxd7 $8 $11) 43. Bf5 $3 Qf6 44. Bxd7 $1 {(with the bK in g8, the wK will be safe in g5)} Qf1+ 45. Kh4 g5+ (45... Qf6+ 46. Kh5 $8 Qf7+ 47. Qg6 $8 Rxd7 48. Ra8+) 46. Kh5 Qf7+ 47. Kxh6 Qh7+ 48. Kxg5 $18) (38... Qf6 39. Qc7 (39. Qb5 Qd6 40. Qb7) 39... Qf1+ 40. Bg2 Qf8 41. Qxe5 Nd7 42. Rxd8 Qxd8 43. Qd4 $16) 39. Qc6 $6 (39. Rxd8+ $2 Qxd8 40. Qe6 $6 {Z} Nf6 (40... Qc8 $2 41. Bf5 $1 {but not Qf5? ...Nb6!}) 41. Qxe5 Nxe4 42. Qxe4 Qd7+) (39. Ra6 $1 Qb8 (39... Qxe3 40. Rd6 $18) 40. Qf7 $1 {(threatens Rxh6+)} Nf8 41. Ra7 $1 Ne6 42. Kg4 $1 {(threatens Qg6)} Qb5 43. Qxe6 Qe2+ 44. Bf3 $8 h5+ 45. Kh3 $8 Qxf3 46. Qg6 $8 Qf6 47. Qxf6 gxf6 48. Kh4 f5 49. Kxh5 f4 50. exf4 exf4 51. g4 $8 (51. gxf4 $2 Rd2 $8 52. h4 Rg2 $8 $11) 51... Rf8 52. Ra2 $18) 39... Rxa8 $8 40. Qxa8+ Nb8 (40... Qb8 $2 41. Qxb8+ Nxb8 42. Kg4 Kg8 43. Kf5 Nd7 44. Bd5+ Kf8 45. Be6 $18) 41. Qd5 $1 (41. Bd3 Qd6 42. Qe4 Kg8 43. Qh7+ Kf7 44. Bc4+ Kf6) 41... Qc7 (41... Qf6 $1 42. Qb5 (42. Kg2 Qe7 43. Bf5 g5) 42... Qe6+ $1 43. g4 Nd7 $3 {[#]} 44. Bf5 Qb6 $3 45. Bxd7 Qxe3+ 46. Kg2 Qd2+) (41... Na6 $2 42. Qf7 Qd8 43. Qg6 $18) 42. Bf5 $1 Nc6 (42... Na6 $2 43. Qe6 $1) 43. Qc4 $3 {[#]Back on the nice square (see 38th move).} Qd6 (43... Qb7 44. Qe6 $1) (43... h5 44. e4 $3 {[#](cuts the large white diagonal to threaten Qe6)} (44. Qe6 $6 Ne7 $1 45. Qf7 g6 $1 46. Bxg6 $2 Qd7+ 47. Kg2 Qc6+ $1) 44... Qd6 45. Qf7 $1 $18) (43... e4 44. Kg2 (44. Qd5) 44... Qb7 45. Qxe4) (43... g5 44. Qe6) (43... g6 $1 {(less evil ?)} 44. Bxg6 $16 Qd7+ 45. g4 (45. Qg4 Qxg4+ 46. Kxg4 Ne7) (45. Kh4 Qd8+) 45... Kg7 46. Be4 (46. Bh5 Nd8) 46... Ne7 47. Qc5 Qe6 48. Kg3 h5 $1 49. h3 (49. gxh5 Kh6) 49... Qf6 50. Qc7 hxg4 51. hxg4 Kh6) 44. Qf7 $1 Qd8 45. Qg6 $1 {Reminiscent of the 4th of the 1984-85 K-K match (the black Bishop of black squares being replaced by a Knight).} 1-0 [Event "2#"] [Site "?"] [Date "1968.??.??"] [Round "?"] [White "Trillon, JM."] [Black "0234.86"] [Result "1-0"] [SetUp "1"] [FEN "2k5/1pP1p1p1/1P2p3/1p2N1P1/4P2b/n3p1P1/2P1P1P1/R3K2R w KQ - 0 1"] [PlyCount "3"] [EventDate "1968.??.??"] [SourceDate "2010.01.01"] {See twin : Pc2 on b2.} 1. O-O $1 (1. O-O-O $2 {illegal}) 1... Bxg5 2. Rf8# {Black pawns have made 3 captures, corresponding to the 4 missing white units (the Bf1 having been captured at home). It follows that, the Bf8 having also be captured at home, the Bh4 comes from a promotion without change of file (so ...h2xg1=B impossible). The only possibility is that of the a7-pawn in a1 (the Pb5 coming from c7), which has broken castle long.} 1-0 [Event "2#"] [Site "?"] [Date "1968.??.??"] [Round "?"] [White "Trillon, JM."] [Black "0234.86"] [Result "1-0"] [SetUp "1"] [FEN "2k5/1pP1p1p1/1P2p3/1p2N1P1/4P2b/n3p1P1/1P2P1P1/R3K2R w KQ - 0 1"] [PlyCount "3"] [EventDate "1968.??.??"] [SourceDate "2010.01.01"] {see twin : Pb2 on c2.} 1. O-O-O $1 (1. O-O $2 {illegal}) 1... Nc4 2. Rd8# { As in the twin, Bh4 can only come from a promotion without change of file. The only possibility is the promotion of Pc7 to c1 (the Pb5 coming from a7), since a Ba1 would have been walled in. But this requires that the c2-pawn to have made two captures to get to c7. That is a total of 6 captures by white pawns. Now, 7 black units are missing, including Bf8 which has never played. The participation of the Ph7 is thus necessary: it had to promote in h1, breaking castle short.} 1-0 [Event "2#"] [Site "?"] [Date "1915.??.??"] [Round "?"] [White "Defourny, E."] [Black "1788.23"] [Result "1-0"] [SetUp "1"] [FEN "r3b3/1nPB4/r4p2/pN1k4/4R1N1/Bn1p2P1/3b4/1K2Q3 w - - 0 1"] [PlyCount "0"] [EventDate "1915.??.??"] [SourceDate "2010.01.01"] 1-0 [Event "2#"] [Site "?"] [Date "1945.??.??"] [Round "?"] [White "Umnov, E."] [Black "4885.02"] [Result "1-0"] [SetUp "1"] [FEN "q3b3/1r4pR/1r3k2/5N1B/p5Qn/B5NK/1b6/4R3 w - - 0 1"] [PlyCount "0"] [EventDate "1945.??.??"] [SourceDate "2010.01.01"] 1-0 [Event "2#"] [Site "?"] [Date "1961.??.??"] [Round "?"] [White "Wiesel, J."] [Black "1188.23"] [Result "1-0"] [SetUp "1"] [FEN "Q3B3/1K2n3/3bkP2/1N5R/p3NpP1/2Bp4/2n5/5b2 w - - 0 1"] [PlyCount "0"] [EventDate "1961.??.??"] [SourceDate "2010.01.01"] 1-0 [Event "2#"] [Site "?"] [Date "1951.??.??"] [Round "?"] [White "Poulsen, E."] [Black "1822.14"] [Result "1-0"] [SetUp "1"] [FEN "8/5B2/2p4p/B3R2K/1rrk1p2/3NpP2/3R4/5NQ1 w - - 0 1"] [PlyCount "0"] [EventDate "1951.??.??"] [SourceDate "2010.01.01"] 1-0 [Event "2#"] [Site "?"] [Date "1937.??.??"] [Round "?"] [White "Grunfeld, M."] [Black "1788.21"] [Result "1-0"] [SetUp "1"] [FEN "Q3b3/2Pn1r2/3NkB2/n7/4N1P1/8/r5Bp/2b1R2K w - - 0 1"] [PlyCount "0"] [EventDate "1937.??.??"] [SourceDate "2010.01.01"] 1-0 [Event "2#"] [Site "?"] [Date "2013.??.??"] [Round "?"] [White "Burger, R & Kovacevic M"] [Black "4485.33"] [Result "1-0"] [SetUp "1"] [FEN "6bq/1p3p1r/1Q2P3/1P1k1N2/4NP2/b6p/1n6/B3RB1K w - - 0 1"] [PlyCount "0"] [EventDate "2013.??.??"] [SourceDate "2010.01.01"] 1-0 [Event "2#"] [Site "?"] [Date "1930.??.??"] [Round "?"] [White "Hermanson, H."] [Black "4257.36"] [Result "1-0"] [SetUp "1"] [FEN "B3b3/3pp2N/2q3p1/1RPkP1N1/pK6/p4p1Q/P1R4n/B4n2 w - - 0 1"] [PlyCount "0"] [EventDate "1930.??.??"] [SourceDate "2010.01.01"] 1-0 [Event "2# b) TNd2"] [Site "?"] [Date "1975.??.??"] [Round "?"] [White "Cheylan, Y."] [Black "4254.06"] [Result "1-0"] [SetUp "1"] [FEN "8/8/7B/bp5B/pQ2p3/2pp4/1R1n1Np1/K1k2qR1 w - - 0 1"] [PlyCount "0"] [EventDate "1975.??.??"] [SourceDate "2010.01.01"] 1-0 [Event "2#"] [Site "?"] [Date "1983.??.??"] [Round "?"] [White "Rudenko, V."] [Black "1248.23"] [Result "1-0"] [SetUp "1"] [FEN "8/5bB1/2pR1P2/2p5/Qn3n1R/KNkP4/2p5/2N5 w - - 0 1"] [PlyCount "0"] [EventDate "1983.??.??"] [SourceDate "2010.01.01"] 1-0 [Event "2#"] [Site "?"] [Date "1926.??.??"] [Round "?"] [White "Rovere, V."] [Black "0158.16"] [Result "1-0"] [SetUp "1"] [FEN "K3BB2/2p5/ppN4R/pknp4/b2p4/1n1P1N2/8/8 w - - 0 1"] [PlyCount "0"] [EventDate "1926.??.??"] [SourceDate "2010.01.01"] 1-0 [Event "2#"] [Site "?"] [Date "1951.??.??"] [Round "?"] [White "Poulsen, E."] [Black "1188.11"] [Result "1-0"] [SetUp "1"] [FEN "8/5bB1/3bB3/6kp/3R1N1N/7Q/4n1P1/4n2K w - - 0 1"] [PlyCount "0"] [EventDate "1951.??.??"] [SourceDate "2010.01.01"] 1-0 [Event "2#"] [Site "?"] [Date "1976.??.??"] [Round "?"] [White "Bwee, Touw Hian"] [Black "1458.12"] [Result "1-0"] [SetUp "1"] [FEN "1b2Q3/5N2/2p5/1rR2p2/5k2/2N1n3/3nB2P/2B4K w - - 0 1"] [PlyCount "0"] [EventDate "1976.??.??"] [SourceDate "2010.01.01"] 1-0 [Event "3#"] [Site "?"] [Date "1950.??.??"] [Round "?"] [White "Joergensen, W."] [Black "4558.65"] [Result "1-0"] [SetUp "1"] [FEN "1BbR1n2/1Q1rRp1q/P1N1P1P1/pP1k2Pp/8/2p1pnN1/3PB3/K7 w - - 0 1"] [PlyCount "0"] [EventDate "1950.??.??"] [SourceDate "2010.01.01"] {D. Forlot version 2013: with wQa7 and bPb7 (without a6), there is demolition 1 Qxe3.} 1-0 [Event "3#"] [Site "?"] [Date "1978.??.??"] [Round "?"] [White "Rossomakho, F & Kozlov A"] [Black "1547.34"] [Result "1-0"] [SetUp "1"] [FEN "bN2Q3/5P1B/p7/n4rp1/p3Rp2/1n1k1P2/RP6/3K4 w - - 0 1"] [PlyCount "0"] [EventDate "1978.??.??"] [SourceDate "2010.01.01"] 1-0 [Event "3#"] [Site "?"] [Date "2014.??.??"] [Round "?"] [White "Kirillov, V & Rossomakho F"] [Black "1728.07"] [Result "1-0"] [SetUp "1"] [FEN "3RK1N1/8/4k2p/4pppp/1pp4r/3n1NB1/1r2B1n1/7Q w - - 0 1"] [PlyCount "0"] [EventDate "2014.??.??"] [SourceDate "2010.01.01"] 1-0 [Event "3#"] [Site "?"] [Date "1972.??.??"] [Round "?"] [White "Giegold, F."] [Black "4214.26"] [Result "1-0"] [SetUp "1"] [FEN "2K5/4p1n1/R3p1R1/1p1kP3/2pPp3/N1pqB3/3Q4/8 w - - 0 1"] [PlyCount "0"] [EventDate "1972.??.??"] [SourceDate "2010.01.01"] 1-0 [Event "4#"] [Site "?"] [Date "2000.??.??"] [Round "?"] [White "Kutzborski, D."] [Black "3748.34"] [Result "1-0"] [SetUp "1"] [FEN "4RB2/3K4/p1p3p1/2rk4/q1r2Ppn/nNbP1N2/4P3/8 w - - 0 1"] [PlyCount "0"] [EventDate "2000.??.??"] [SourceDate "2010.01.01"] 1-0 [Event "5#"] [Site "?"] [Date "1860.??.??"] [Round "?"] [White "Bayer, C."] [Black "1678.44"] [Result "1-0"] [SetUp "1"] [FEN "6b1/1N2p3/3pp3/2P1k1KP/2P5/3P2p1/r2nN3/br2Bn1Q w - - 0 1"] [PlyCount "0"] [EventDate "1860.??.??"] [SourceDate "2010.01.01"] {A. Feoktistov's Version.} 1-0 [Event "7#"] [Site "?"] [Date "1962.??.??"] [Round "?"] [White "Grunenwald, A."] [Black "4040.16"] [Result "1-0"] [SetUp "1"] [FEN "kBQ3K1/2p3p1/1p6/8/1p6/5p2/p1P2b2/q7 w - - 0 1"] [PlyCount "0"] [EventDate "1962.??.??"] [SourceDate "2010.01.01"] 1-0 [Event "h#2"] [Site "?"] [Date "1923.??.??"] [Round "?"] [White "Neukomm, JRG."] [Black "4886.16"] [Result "1-0"] [SetUp "1"] [FEN "3B4/p2p1nb1/Pppkp3/R3rq2/7r/4R1n1/Q3p3/4KB1b b - - 0 1"] [PlyCount "0"] [EventDate "1923.??.??"] [SourceDate "2010.01.01"] 1-0 [Event "h#3 b) Nd3 en d5"] [Site "?"] [Date "1963.??.??"] [Round "?"] [White "Caresmel, A."] [Black "3011.01"] [Result "1-0"] [SetUp "1"] [FEN "8/4K3/6p1/5qk1/8/3N4/8/1B6 b - - 0 1"] [PlyCount "0"] [EventDate "1963.??.??"] [SourceDate "2010.01.01"] 1-0 [Event "s#5"] [Site "?"] [Date "1960.??.??"] [Round "?"] [White "Weber, W."] [Black "1216.33"] [Result "0-1"] [SetUp "1"] [FEN "n1Q5/1Ppn4/1pK2R2/1P1P2p1/6k1/8/7R/4B3 w - - 0 1"] [PlyCount "0"] [EventDate "1960.??.??"] [SourceDate "2010.01.01"] 0-1