Still some technical problems for this second course of the season, but, despite the "chopping" of the Master's speech and untimely disconnections, the core group (Pierre, Daniel and the clerk) enjoyed the variations of the studies and the game of the day.
As a result, the fairy part is a bit shorter than usual.
Below is the Master's report
---
Master's words
---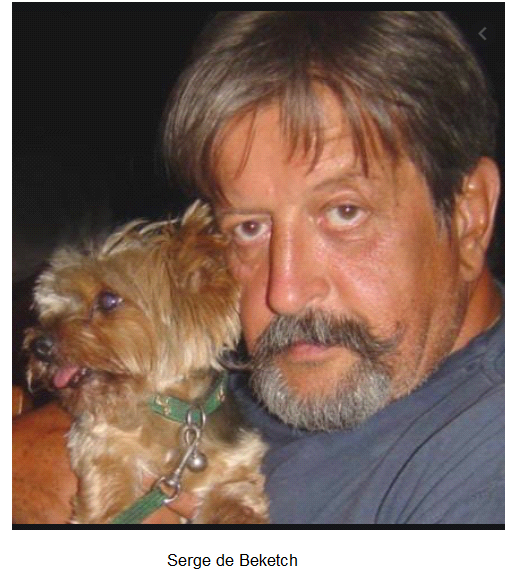 "Why is she so beautiful? -- So you can love her -- Why is she so dumb? -- So that she can love you".
"I laugh at any master who has not been able to laugh at himself" (F. Nietzsche).
"To believe that France can be saved by the ballot box is to believe that one can fight against the mafia by changing the sponsors" (S. de Beketch).
"When we speak of a 'delicate affair', we are always talking about an extremely indelicate affair" (Noblesse oblige, 1949).
"Did you always want to be a painter? -- No: at three I wanted to be a cook, at six, Napoleon. Since then, my ambition has only grown" (S. Dali's reply).
"Irony and grace: France" (lent to Louis XV by Guitry). Are you telling me that this France no longer exists? But it is up to you to make it come back to life.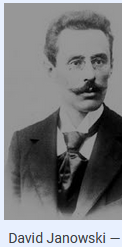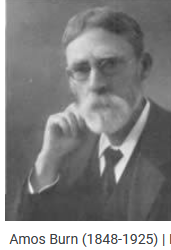 We all know from Tartacaviar that tactics is what you do when there is something to do and strategy is what you do when there is nothing to do. An obvious corollary is that, in an endgame, where by definition there is something to do, at least if you want to win the game, tactics reign supreme. Except of course in the case where one decides to do nothing, in order to draw, because one believes in the natural resistance of one's inferior position, as studied in the last session.
Janowski was a very brilliant player but... hated endgames. But, as we know, everything happens. So here he is, winning a draw endgame. And without even having to "set fire to it", although his opponent is called Burn. That's for today's game. The commentator is the Austrian grandmaster Georg Marco, who knows very well how complex the endgame can be if you study it seriously: nothing more to say about it a century later!
He advises "never hope for a miracle". He is right, but they often happen!
How can a study with a 38-moves solution be, let's say without traumatising anyone, quite easy? But thanks to these two factors: heavy and constraining threats, which prevent one from skirting, then a repetitive manoeuvre, so that one goes directly from the 16th to the 31st.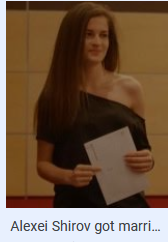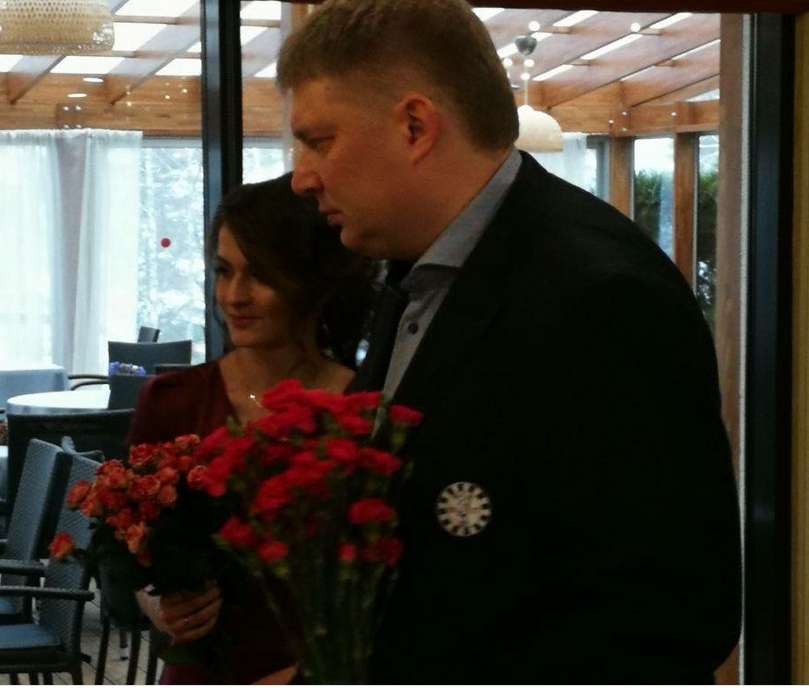 With four units, one can build nice "ZZ", that is to say in clear language: a position where everyone wishes not to play.
4 exercises for the next session, two very simple and two less simple (a ZZ with B+N against two pawns and a triple echo to capture the black Queen).
Speaking of "setting fire": a Spanish M.I. provokes the fight. Against whom? Against the great arsonist, the most enterprising player of the last half-century, the most represented in our course. The most prestigious will win, but the merits are shared. See especially the moves from 16 to 26.
A visit from Dr Migsund Dreuf and his retroanalysis. It's all about "en passant". The author, friend of the multiple French champion J.-L. Seret, succeeds in a clear and nevertheless fascinating demonstration. Or exciting and yet clear, depending on your taste.
Training: 12 mats in 2, only the 3rd, 5th, 7th, 8th, 10th & 12th took me a little longer. The first three 3#s express a theme named after a German city, where one defender is replaced by another, clearly less efficient. The 4th is from one of the best authors in the same country.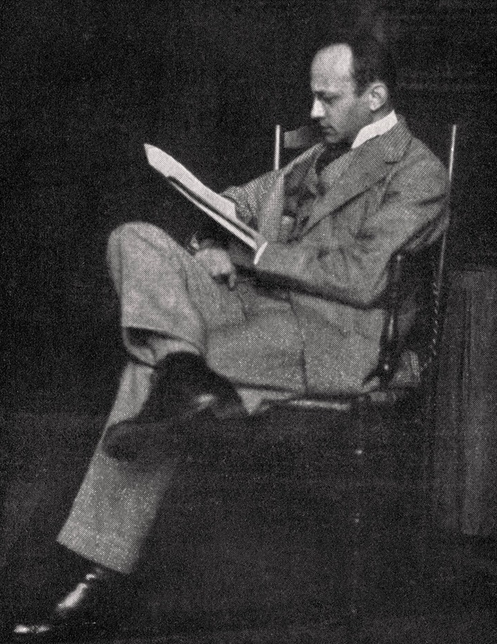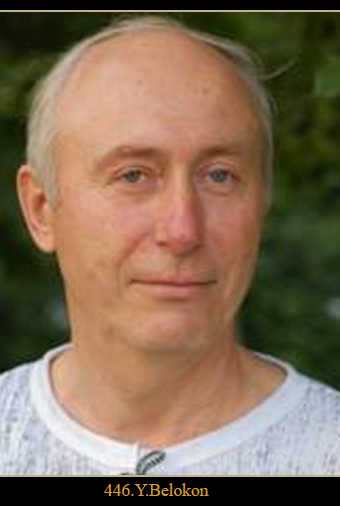 The 4# are quite difficult: the first one is a mate festival, the other one requires two knight sacrifices. In the 5#, the second moves require more attention than the key. For a rest, a Brazilian helpmate 2# and a waltz of Bishops from "Monsieur Plume". Australian triples, two promotion festivals. Finally, two selfmates from Nice, the second one quite difficult. Solutions, as usual, on request (click above and to the right to send me your protests).
Have a good time. Once more, contemplate so many beautiful things (private joke)! See you soon (leave a little). Deus vos custodiat.
Master's diagrams
[Event "?"] [Site "?"] [Date "1905.??.??"] [Round "?"] [White "Burn, Janowski"] [Black "0040.55"] [Result "0-1"] [SetUp "1"] [FEN "8/7k/p5p1/1pb1P2p/2p5/8/PP4PP/4B1K1 w - - 0 31"] [PlyCount "52"] [EventDate "1905.??.??"] [Source "ChessBase"] {Georg Marco tells us: "In view of the shortness of human life, it seems inappropriate to penetrate further into the mysteries of this endgame". Let's give it a try, after all, life has become a little longer since 1906. And the analysis engines save us a little time !} 31. Bf2 $1 {We need to catch the bull by the horns. The weakness of Pe5 would be even more palpable on the other reply.} (31. Kf1 $2 g5 $1 (31... Bd4 $2 32. Bc3 $1 $11 Bxc3 $2 33. bxc3 g5 34. Ke2 Kg6 35. Ke3 Kf5 36. Kd4 a5 {(...Ke6 Ke4) } 37. a3 $1 {(Kc5? b4=)} g4 38. g3 Ke6 39. Ke4 $1 $18) 32. h3 $6 (32. Ke2 Kg6 33. Kf3 Bd4 34. Bc3 Bxc3 35. bxc3 Kf5 $19 {GM}) (32. Bf2 Be7 $1 33. Ke2 Kg6) 32... Kg6 (32... Bd4 $1 33. b3 c3) 33. b3 (33. g4 hxg4 34. hxg4 Bd4 35. Bc3 Bxc3 36. bxc3 Kf7 $19 {GM}) 33... Bd4 34. bxc4 bxc4 35. Ke2 Kf5 $19) 31... Be7 ({On} 31... Bxf2+ $2 32. Kxf2 {weakness becomes strength :} Kg7 33. Ke3 Kf7 34. h4 Ke6 35. Kd4 $18 {GM}) 32. Bd4 $2 {This move and the next one are not commented by GM.} (32. Bb6 $1 g5 33. Kf2 $8 Kg6 34. Ke3 $8 Kf5 35. Kd4 $8 $11) 32... g5 (32... Kh6 33. Kf2 Kg5 34. Ke3 (34. b3 Kf4) 34... Kf5 35. h3 Bg5+ 36. Kf3 h4 $1 (36... Bf4 $4 37. g4+ hxg4+ 38. hxg4+ Kg5 39. e6 Bd6 40. Ke4 $18) 37. Bc3 Bd8 38. Ke3 Bb6+ 39. Kf3 a5 40. a3 a4 $19) 33. h3 {For a fortress with g4.} (33. Kf2 Kg6 34. h3) 33... Kg6 $2 {"The fruit was ripe and had to be to be picked immediately" (GM).} (33... h4 {(securing the f5 square, says GM: but is that enough ?)} 34. Kf2 Kg6 35. g4 $1 (35. Ke3 Kf5 {GM} 36. Bc3 Bc5+ 37. Bd4 Bb4) 35... hxg3+ 36. Kxg3 Kf5 37. Kf3 Bd8 38. b3 cxb3 39. axb3 Bc7 40. Ke3 Bxe5 41. Bb6) (33... g4 $1 {(rather like this ?)} 34. hxg4 hxg4 35. Kf2 Kg6 36. Ke3 Kf5 37. Bc3 (37. b3 Bg5+ 38. Ke2 Bf4) 37... b4 38. Bd4 b3 $3 {[#]} (38... Bf8 39. b3 c3 40. Kd3 Kf4 41. e6 Kf5 42. Bb6 Kxe6 43. Bd4 Kf5 44. Bb6 Kf4 45. Bc7+) 39. axb3 Bg5+ $8 40. Ke2 cxb3 41. Kd3 Bf4 $8 42. e6 Kxe6 $8 43. Kc4 Be5 $8 $19) 34. g4 $3 {[#]Certainly relieves White, but there will still be sport.} hxg4 35. hxg4 Kf7 36. a3 Ke6 37. Kf2 Kd5 38. Ke3 a5 {Described as "defective" by by GM, but that's as good as it gets.} (38... Bd8 39. Bc3 $1 Bc7 40. e6 $8 Bd8 ( 40... Kxe6 41. Ke4 $11) 41. Bg7 Kxe6 42. Ke4 a5 43. Bh8 {"resists tenaciously", according to GM, and does even better: comfortable draw}) 39. Bb6 $1 $11 a4 (39... c3 {(a very dangerous attempt)} 40. bxc3 $8 a4 41. Kd2 $3 {[#]} (41. Kd3 $2 Bxa3 $8 42. Bd8 Bc1 $8) 41... Kxe5 (41... Bxa3 42. Bd8 $8) (41... Kc4 42. Be3 $1) 42. c4 $3 {(sacrifice for royal activity)} bxc4 43. Kc3 $8 Kd5 (43... Bxa3 44. Be3 $8) 44. Be3 $8 Bf6+ 45. Kc2 $8 Ke4 46. Bc1 Kf3 47. Bxg5 $8 Bxg5 48. Kc3 $8 Be7 49. Kxc4 Bxa3 50. Kb5 $11) (39... Bc5+ 40. Bxc5 $8 Kxc5 41. e6 $1 (41. Ke4 $1 b4 $8 42. axb4+ axb4 43. e6 $8 Kd6 44. Kd4 Kxe6 45. Kxc4 $8 Ke5 $8 $11) 41... Kd6 42. Kd4 $8 Kxe6 43. Kc5 $1 Ke5 44. Kxb5 $8 Kf4 $8 $11 {GM}) (39... b4 40. axb4 $6 (40. a4 $1 b3 41. Bxa5 Bc5+ 42. Kd2 $8 Kxe5 $8 43. Kc3 Kd5 $8 44. Kd2 $8 Ke4 {(...Bd4?! Bc3)} 45. Kc3 $11) 40... axb4 41. Bd4 $8 Bf8 42. b3 $3 {[#]} cxb3 (42... c3 43. Kd3 Be7 44. Be3 Kxe5 45. Bc1 $3) 43. Kd3 $1 ( 43. Bb2 $1) 43... Bc5 $1 (43... Bg7 44. e6 $1) 44. Bb2 $3 {[#]} (44. e6 $2 Be7 $3 45. Bb2 Kxe6 46. Kc4 Bf6 $8) 44... Bf2 45. Bc1 $1 $11) 40. Bd4 $8 b4 (40... Bd8 41. Bc3 $1) 41. axb4 $8 Bxb4 42. e6 $3 {[#]The only drawing move, as Marco brilliantly demonstrates, notwithstanding an error in the 48th.} (42. Bb6 $2 c3 $8 (42... Kxe5 $2 43. Bd4+ $8 {(Bd8? ...c3!!)} Kd5 44. Bf6 $8 Bd6 45. Kd2 $3 {[#](Bxg5? ... c3!! Bf6 ...Be5!!)} Be5 46. Bxg5 $8 Bxb2 47. Kc2 $11 {GM} Bg7 {(...a3 Be7)} 48. Bc1 Ke4 49. g5 Kf5 50. Bd2 {(Rb1!)} a3 51. Kb1 $8 c3 52. Bc1 $8 Bf8 53. Kc2 { (Fe3)} a2 54. Bb2 $8 Bg7 55. Ba1 $3 Kxg5 56. Kb3 c2 57. Kxc2 $8 Bxa1 58. Kb3 $8 $11) (42... Bc5+ 43. Bxc5 $8 Kxc5 $8 44. e6 $8 Kd6 45. Kd4 $1 Kxe6 $8 46. Kxc4 $8 Ke5 $8 47. Kb4 Kf4 $8 $11 {GM}) 43. bxc3 Bxc3 $8 (43... Bc5+ $2 44. Bxc5 Kxc5 45. Kd3 $1 Kd5 46. e6 $8 Kxe6 47. Kc4 $8 Ke5 48. Kb4 $8 Kd5 49. c4+ $8 Kd4 $8 50. c5 $8 {GM} Kd5 51. Kb5 $8 $11) 44. e6 Bf6 $3 {[#]} (44... Kxe6 $2 45. Kd3 $8 Bf6 46. Kc4 $11 {GM}) 45. Kd3 a3 $8 46. e7 (46. Kc2 a2 $8 47. e7 a1=Q $8 48. e8=Q Qb2+) 46... Bxe7 $8 47. Kc3 Ke4 $8 48. Kb3 Kf4 $19 {GM}) 42... Kxe6 43. Ke4 $1 (43. Bg7 $1 Kd5 (43... c3 44. bxc3 $8 Bd6 45. Kd3 $1) 44. Bf6 $8 Bd6 45. Kd2 $8 $11) 43... Be1 {The ...c3 push is not enough.} (43... c3 44. bxc3 $8 Be7 45. Kd3 $8 a3 46. Kc2 $8 (46. c4 $2 Bf6 $1) 46... Kd5 47. Kb3 $11) 44. Be3 $1 ({You can stay on the big diagonal, but it is not necessary, contrary to what Schlechter says} 44. Bg7 $1 c3 45. Kd3 $3 {[#]} (45. bxc3 $2 a3 $8 46. c4 Bb4 $1 47. Kd3 Bd6 $8 $19 {GM}) 45... cxb2 46. Bxb2 $8 Bb4 (46... Kd5 47. Ba3 $11) 47. Kc4 $1 (47. Bc1 $2 {GM} a3 $8 48. Kc2 a2 $8 49. Kb2 {(Fb2 ...Fe7)} Ba3+ $3 {[#]}) (47. Bd4 $1 a3 48. Kc2 $1) 47... a3 48. Bd4 $1 Be7 49. Kb3 $8 Bf6 50. Be3 $11) 44... c3 45. bxc3 $1 {Wrongly blamed.} (45. Kd3 $1 {("escaped the sagacity" of Schlechter, says GM)} cxb2 46. Kc2 $8 Bc3 (46... a3 47. Bxg5 $8 Ke5 48. Be7) 47. Bxg5 $8 a3 48. Kb1 $8 Bd4 49. Bd2 $1 Kd5 50. Bb4 $8 Bc5 51. Bc3 $8 Bd4 52. Bb4 $8 $11 {: perfect analysis of GM}) (45. Bd4 $2 cxb2 $8 46. Bxb2 Bb4 $1 47. Kd4 a3 $19 {Schlechter}) 45... a3 {"The ending is classically beautiful (GM). But not quite the one intended. He adds that "Chess players must never hope for a miracle" which occurs only by the mistake of the 45th move, according to him. In reality, by the 48th move !} (45... Bxc3 46. Kd3 $8 Be5 47. Kc4 $1 Bf4 48. Bb6 $11) 46. Bc1 $8 a2 47. Bb2 $8 Bf2 48. Ba1 $2 {The real mistake, which "escaped the sagacity" of GM, to use his own words.} (48. Kd3 $3 {(rushes towards the main enemy)} Kd5 (48... Bg3 49. Kc2 Kd5 50. Kb3 $8) (48... Ke5 49. Kc2 $1 {(ou en c4)} Kf4 50. Kb3 $8 Kxg4 51. Kxa2 $8 Kf5 52. Ba3 $8 g4 53. Bd6 $8) 49. c4+ $3 {[#]} Kc5 50. Ba3+ $8 Kb6 51. Bb2 $8 Ka5 52. Kc3 $1 (52. c5 $1 Bxc5 53. Kc4 $1) (52. Bc3+ $1 Ka4 53. Kc2 $1) 52... Ka4 53. Ba1 $3 {(or first c5! as this pawn has no meaning)} Bc5 (53... Ka3 54. Bb2+ $1) 54. Kb2 $1 Kb4 (54... Bd4+ 55. Kxa2 Bxa1 56. Kxa1 Kb4 57. Kb2) 55. Kxa2 $8 Kxc4 56. Bf6 $11) (48. c4 $2 Bc5 $1 49. Kd3 Bd6 $8 { (for ...Be5)} 50. Ke4 Be7 $19) (48. Kf3 $2 Bb6 $1 (48... Bc5 $1 49. Ke4 Ba3 $8 50. Ba1 Be7 $8 51. Kd4 Bf6+ $8 52. Kc4 Ke5 $8 {as in the game}) 49. Ke4 Kd6 $8 50. Ba3+ Kd7 $1 (50... Kc6 $1 51. Bb2 Kc5 52. Kd3 Kb5 {idem}) 51. Bb2 Kc6 52. Kd3 Kb5 $1 53. Ba1 Bf2 $3 {[#](a difficult win !)} (53... Ka4 $2 54. Kc2 $8 Ka3 55. Bb2+ $8) (53... Bc5 $2 54. Kc2 $8 Kc4 55. Kb2 $8) 54. Bb2 (54. Kc2 Kc4 $8 55. Kb2 Be1 $3 {[#](the justification)} 56. Kc2 {(Kxa2 ...Bxc3! essential)} Bg3 $8 57. Kb2 Be5 $8 58. Kc2 Bf6 {Z} 59. Bb2 Be7 $8 60. Ba1 Ba3 $8) 54... Bc5 $8 {Z} 55. Ba1 (55. c4+ Kb4 $8) (55. Kc2 Ba3 $1 56. Ba1 Kc4 $8) 55... Ba3 $8 {Z } 56. Kd2 (56. c4+ Kb4 $8 57. c5 Kxc5 $8 58. Kc3 Kd5 $8 59. Kb3 Bd6 60. Kxa2 Be5 $8) 56... Kc4 $8 57. Kc2 Bd6 58. Bb2 (58. Kb2 Be5 $8) 58... Bc5 59. Ba1 ( 59. Kd2 Kb3) 59... Ba3 $19) 48... Kd6 $1 49. Kd3 (49. c4 Kc5 50. Kd3 Kb4 $1 $19 {for ...Kb3, ...Bc5-a3-b2}) 49... Ke5 $1 50. Kc4 Kf4 $8 51. Kb3 Kxg4 $8 52. Kxa2 Kf5 53. Bb2 g4 54. Ba3 g3 $1 (54... Ke6 55. Bc1 g3 56. Bf4 g2 $8 57. Bh2 Kf5) 55. Bd6 g2 $8 56. Bh2 Kg4 0-1 [Event "?"] [Site "?"] [Date "2012.??.??"] [Round "?"] [White "Becker, R."] [Black "4001.14"] [Result "1-0"] [SetUp "1"] [FEN "8/P4Np1/4Q3/1k1p4/8/2p2q2/4p3/2K5 w - - 0 1"] [PlyCount "75"] [EventDate "2012.??.??"] [SourceDate "2000.07.25"] {Is the solution long? More than 35 moves? But as soon as you have found the 3rd move, everything goes perfectly. In the meantime, Black has heavy threats.} 1. Qe8+ $8 (1. a8=Q $4 Qf4+ $1) (1. Qd7+ $2 Kb6 $8 2. a8=N+ Kc5 $11) 1... Kc5 (1... Kb6 {(idem ...Rb4)} 2. Qb8+ $8 Kc5 3. Qc7+ $8 Kd4 (3... Kb5 4. Nd6+ $8) (3... Kb4 4. Qb6+ $8) 4. Qb6+ $8 {followed by a Knight fork}) 2. Qf8+ $3 (2. Qe7+ $2 Kb6 $8 (2... Kd4 $2 3. Qb4+ $8 {: text})) 2... Kd4 ( 2... Kb6 {(or b5)} 3. Qb8+ $8 {as already seen}) 3. Qb4+ $3 {[#]It is essential to spare the Pg7, not only to avoid the stalemate, but to that it hinders his Queen nearly 30 moves later.} (3. Qxg7+ $2 Ke3 $1 (3... Kc5 $1 4. Qf8+ Kd4 $8 5. Qb4+ Ke3 $8 6. Qxc3+ {idem}) 4. Qxc3+ Kf2 $8 5. Qxf3+ Kxf3 6. Ne5+ Ke3 $8 7. Ng4+ Kd3 $8 8. Nf2+ Ke3 $1 9. Nd1+ Kd3 $8 10. a8=Q e1=Q $8 11. Qxd5+ Ke2 12. Qe5+ Kf1 $8 13. Qh2 Qxd1+ $8 14. Kxd1 {stalemate}) 3... Ke3 4. Qxc3+ $8 Kf2 5. Qxf3+ $8 Kxf3 6. Ne5+ $8 Ke3 7. Ng4+ $8 Kd3 (7... Kf3 8. Kd2 $8 ) 8. Nf2+ $8 Ke3 (8... Kc3 9. Nd1+ $8 {idem}) 9. Nd1+ $8 Kd3 10. a8=Q $8 e1=Q 11. Qxd5+ $8 (11. Qa6+ $2 Kd4 $8 $11) 11... Ke2 {This would not win without a black pawn on the "g" file, or failing that, a bPf3 (Qc4#) or a bPf2 (Kc2!! ... Kf1 Qh1+ for Qh5+ and Ne3+!!).} 12. Qe5+ $8 (12. Kc2 $2 Qg3 $3 {[#]: compare with the text at move 32} (12... Qh4 $2 13. Qd3+ $1 {(or on g2)} Ke1 14. Qd2+ $8 Kf1 15. Ne3+ $8)) 12... Kf1 13. Qh2 $3 {[#]The bP must now be waited for by a repetitive manoeuvre.} g6 14. Qh1+ $8 Ke2 15. Qg2+ $8 Kd3 16. Qd5+ $8 Ke2 17. Qe5+ $8 Kf1 18. Qh2 $8 g5 19. Qh1+ $8 Ke2 20. Qg2+ $8 Kd3 21. Qd5+ $8 Ke2 22. Qe5+ $8 Kf1 23. Qh2 $8 g4 24. Qh1+ $8 Ke2 25. Qg2+ $8 Kd3 26. Qd5+ $8 Ke2 27. Qe5+ $8 (27. Qe4+ $6 Kf1 28. Qh1+ $8 Ke2 29. Qg2+ $8 Kd3 30. Qd5+ $8 Ke2 31. Qe5+ $8) 27... Kf1 28. Qh2 $8 g3 {Forbids this square to bQ.} 29. Qh1+ Ke2 30. Qg2+ $8 Kd3 31. Qd5+ $8 Ke2 32. Kc2 $3 {[#]Threatens mate.} Kf1 {No ... Qg3.} (32... Qg1 33. Qe4+ $1 Kf1 34. Ne3+ $8 Kf2 (34... Ke2 35. Ng4+ {idem}) 35. Ng4+ $1 Kf1 36. Qf3+ Qf2+ (36... Ke1 37. Qd1#) 37. Nxf2 $8) (32... g2 33. Qd3#) (32... Qf1 33. Qe4#) 33. Qh1+ $8 Ke2 34. Qg2+ $8 Qf2 35. Nxf2 (35. Qe4+ Kf1+ 36. Nxf2 $8) 35... gxf2 36. Qe4+ $1 Kf1 37. Qg4 $1 (37. Qh1+ $1 Ke2 38. Qd1+) 37... Ke1 38. Qd1# 1-0 [Event "?"] [Site "?"] [Date "2010.??.??"] [Round "?"] [White "Abramenko, S."] [Black "0431.21"] [Result "1-0"] [SetUp "1"] [FEN "2k5/8/4P3/bR6/r7/8/6Pp/2N4K w - - 0 1"] [PlyCount "21"] [EventDate "2009.??.??"] [SourceDate "2000.07.25"] {The first 5 moves are requested. Watch out for ZZ !} 1. e7 $8 (1. Rf5 $2 Kd8 $1 ) (1. Nb3 $2 Bc7 $1 2. e7 Re4 $8) 1... Kd7 2. Nb3 $8 Bb4 $1 (2... Kxe7 3. Rxa5) (2... Bb6 3. Rxb6) (2... Bc7 3. Nc5+ $8) (2... Rb4 3. Nc5+ $1) 3. Rd5+ $8 (3. Rb7+ $2 Ke8 $8 $11) 3... Ke8 $1 (3... Kxe7 4. Rd4 $8 {texte}) 4. Rd8+ $3 {[#]} (4. Rd4 $2 Kxe7 $8 {ZZ [#]} 5. g3 (5. Rf4 Ke8 $1 6. g3 Ke7 7. g4 Ke8 8. g5 Ke7 9. g6 Ra6 $1) (5. Kxh2 Bd6+ $8) (5. Nc5 $6 Ra1+ $1) 5... Kf6 $1 6. Kxh2 Ra2+ $8) 4... Kxe7 5. Rd4 $8 {ZZ [#] : Black will have to move away from d6, which will allow White's King to rise.} Kf6 (5... Ke8 6. Kxh2 $8 Bd6+ 7. Rxd6 $8 $18) (5... Ke6 6. Nc5+ $8 (6. Rh4 $2 Kf7 $3) (6. Rf4 $6 Ke7 $1 7. Rd4 $8) 6... Bxc5 (6... Ke5 7. Rxb4 $8 Rxb4 8. Nd3+ $8) 7. Rxa4 $8 Bg1 8. Rf4 $1 $18) (5... Ra3 6. Rxb4 $18 ) 6. Kxh2 $8 Ke5 7. Kh3 $1 (7. g3 $2 Ra2+ $8) (7. Rg4 $1 Kf5 8. Kh3 $8) 7... Kf5 8. g3 $1 (8. Rg4 $1) 8... Ke5 9. Kg4 $1 Ke6 (9... Kf6 10. Nc5 $1 Ra5 11. Ne4+ $8) 10. Nc5+ $1 (10. Rf4 $1 Kd5 11. Kf3 $1 Kc6 12. g4 Kb5 13. Nd4+ $8 { (for Nc2)} Ka5 14. Nc6+ $8) 10... Ke5 11. Rf4 $8 1-0 [Event "Leon"] [Site "?"] [Date "1995.??.??"] [Round "?"] [White "Sion Castro, M."] [Black "Shirov, A."] [Result "0-1"] [ECO "B89"] [WhiteElo "2390"] [BlackElo "2710"] [PlyCount "66"] [EventDate "1995.??.??"] [SourceDate "2000.07.25"] {63/215} 1. e4 c5 2. Nf3 d6 3. d4 Nf6 4. Nc3 cxd4 5. Nxd4 Nc6 6. Bc4 e6 7. Be3 Be7 8. Qe2 {The famous Velimirovic attack.} a6 9. Bb3 Qc7 10. O-O-O O-O (10... Na5 11. g4 b5 12. g5 Nxb3+ 13. axb3 Nd7 14. Nf5 $1 {[#]} exf5 15. Nd5 Qd8 16. exf5 Bb7 17. f6 Bxd5 (17... gxf6 18. Rhe1) 18. Rxd5 gxf6 19. Bd4 Kf8 20. Qh5 $1 h6 21. Rg1 Ne5 22. f4 Ng6 23. gxf6 Bxf6 24. Rxg6 $3 {[#]} Bxd4 (24... fxg6 25. Qxg6 Qe7 26. Bxf6 Qe3+ 27. Rd2) 25. Rgxd6 Be3+ 26. Kb1 Qe7 27. Rd7 $1 (27. Rxh6 $2 Rg8 $8 28. Rh8 {(Koch,J (2390)-Kozul,Z (2490)/Marseille 1989)} Bxf4 $1) 27... Qe8 ( 27... Qe6 28. f5 $1 Qe8 29. f6 $1 {(threatens Re7)} Qe6 30. Rd8+) 28. Qh4 $1 { (threatens Rd8)} Qe6 (28... Bb6 29. Qf6) 29. R7d6 Qe4 30. Qf6 $18) 11. Rhg1 Nd7 ( 11... b5 12. g4 b4 13. Nd5 $1 {[#](pleasant to play, even more so against Tal !)} exd5 (13... Nxd5 14. exd5 Nxd4 15. Rxd4) 14. Nxc6 Qxc6 15. g5 $8 dxe4 $6 (15... Nxe4 $1 16. Bxd5 Qa4 $1 17. Bxa8 Nc3 $3 {[#]} 18. bxc3 Be6 {in Tal's style}) 16. gxf6 Bxf6 17. Bd5 Qa4 18. Bd4 (18. Bg5 $1) 18... Bxd4 19. Rxd4 Be6 20. Qxe4 (20. Bxa8 Qxa2) 20... Rac8 (20... Bxd5) 21. Bxe6 (21. Rxb4 $1 Bxd5 22. Rxg7+ $1) 21... fxe6 22. Rxd6 Qxa2 23. Rxg7+ $1 Kxg7 24. Rd7+ Rf7 25. Rxf7+ Kxf7 26. Qb7+ Kf6 27. Qxc8 {1/2-1/2 Gipslis,A-Tal,M/Moscow 1967}) 12. g4 Nc5 13. Nf5 $1 b5 14. Bd5 $1 {[#]One can be a "simple" international master and... set fire on the chessboard against the Great Arsonist !} Bb7 $1 (14... exd5 15. Nxd5 Qb7 16. e5 $1 Ne6 17. exd6 Bd8 18. f4 f6 $6 (18... a5 19. Qf3 Kh8) 19. Qf3 Rf7 $2 ( 19... Rb8 $1) 20. d7 $3 {[#]} Rxd7 21. Qe4 $1 Kh8 (21... Nf8 22. Bc5 $1 {Kogan,A (2592)-Roser,K (2355)/Port Barcares 2005}) 22. Qxe6 Re7 23. Qd6 $16) (14... Re8 $2 15. Nxe7+ Rxe7 16. e5 $1 Nb7 (16... exd5 17. Nxd5 Qd8 18. Nxe7+ Qxe7 19. Rxd6) 17. exd6 Nxd6 (17... Qxd6 18. Be4 Qc7 19. g5 $1 Ne5 20. Bxh7+) 18. Bf4 exd5 19. Nxd5 Rxe2 20. Nxc7 Ra7 21. Bxd6 $16) 15. g5 Rfc8 $1 {Suggested by Z. Lanka, compatriot of AS. Qh5 can now be answered by ...g6 Qh6 ... Bf8.} (15... exf5 $6 16. g6 $1 hxg6 17. Rxg6 Ne5 18. Rxg7+ $3 Kxg7 19. Rg1+ Ng6 20. exf5 Rh8 21. Bd4+ Bf6 22. fxg6 fxg6 23. Qg4 Rh6 24. Bxf6+ Kh7 (24... Kxf6 25. Qd4+) 25. Re1 Bxd5 26. Nxd5 Qc8 27. Re7+ Kg8 28. Rg7+ Kf8 29. Rg8+ Kxg8 30. Ne7+ {1-0 Sokolov,And-Salov,V Nikolaev 1983 36/322}) (15... b4 $2 {(the "active" move is brilliantly refuted)} 16. Qh5 $3 {[#]} (16. Nxe7+ Qxe7 17. Bxc6 Bxc6 18. Bxc5 dxc5 19. Nb1) 16... bxc3 {(...exf5 g6! ...hxg6 Qxg6)} (16... Ne5 {(...g6 Qh6! ...gxf5 g6!)} 17. Rg3 $1 exf5 18. exf5 bxc3 (18... Rfc8 19. g6 $1) (18... Ncd3+ 19. Rxd3 Nxd3+ 20. Kb1 {(threatens g6)} Bxd5 21. Nxd5 Qb7 22. Rh3 h6 23. Qf3 $1) 19. g6 $1 $18 cxb2+ 20. Kb1 $8 hxg6 21. fxg6 Nxg6 22. Qxg6 Ne6 23. Bxe6 Bf6 24. Qxf6 fxe6 25. Qxe6+ Qf7 26. Rxg7+ {1-0 Sion Castro,M (2405)-Rivera Kuzawka, D (2320)/Cordoba 1991}) 17. Rg3 $3 {[#](for Rh3)} (17. Rg4 $2 exf5) 17... Qb6 ( 17... exf5 18. g6 $8 hxg6 19. Qxg6) (17... Nd3+ 18. cxd3 Nb4 19. Bc4) (17... Rfc8 18. Rh3) 18. bxc3 $18 {Sokolov,And}) (15... g6 $6 16. Nh6+ (16. Rg3 $2 exf5) 16... Kh8 17. a3 exd5 18. exd5) (15... Ne5 16. Bxb7 Qxb7 17. Nxe7+ Qxe7 18. f4 Ng6 (18... Nc6 19. Qf2 b4 20. Bxc5) 19. a3) (15... exd5 $2 16. Nxd5 Qd7 (16... Qd8 17. Bxc5 $18) 17. Nf6+ $1) 16. Rg3 $1 {the logical continuation.} Ne5 { Certainly not the only move, but the savage white attack, although it can be countered, does not seem to be refuted.} (16... b4 17. Rh3 $1 g6 18. Nh6+ Kg7 ( 18... Kf8 19. Nxf7 $1 bxc3 20. Qf3 $1) 19. Bxc6 bxc3 (19... Bxc6 20. Qf3 Be8 21. Nf5+ $1 exf5 $6 22. Bd4+) 20. Qf3 Rf8 $3 {[#]} (20... cxb2+ $2 21. Kb1 Rf8 { (Efimov-Starodubtsev 1989 48/355)} 22. Bxc5 $1 Qxc6 23. Bxd6 Rac8 24. Be5+ $1 f6 25. gxf6+ Bxf6 26. Bxf6+ Rxf6 27. Qb3 $1 $18) 21. Bxb7 (21. Bxc5 Bxg5+ $1 { (it was useful to leave the wK in c1, further on 2 even more convincing examples)} 22. Kb1 dxc5 23. Rd7 Qf4 $1) 21... Qxb7 22. b3 Nxe4 23. Qg4 (23. Nxf7 e5) 23... f5 24. Qh4 Kh8 25. Nxf5 Bxg5 26. Nxd6 Bxh4 27. Nxb7 Bxf2 $11) ( 16... exf5 17. Bxf7+ $1 (17. g6 hxg6 18. exf5 Nb4) (17. Bxc5) 17... Kxf7 18. Qh5+ Kg8 (18... Kf8 $2 19. g6 $1 hxg6 20. Rxg6) 19. Rh3 Ne5 20. Qxh7+ Kf7 21. Qxf5+ Kg8 $11) (16... Bf8 17. Qh5 g6 18. Nh6+ (18. Qh4 exf5 19. Rh3 h6 20. gxh6 ) 18... Kh8 $8 19. Qh4 b4 20. Rh3 (20. Qf4) 20... bxc3 21. Bxc5 $2 (21. Ng4 $1 h5 $1 22. Nf6 Bg7 $1 {(...cxb2+?)} 23. Qg4 Ne5 $1 24. Rxh5+ Bh6 $3 25. Rxh6+ Kg7 26. Qf4 {(threatens Ne8+! but...)} Ncd3+ $3 {[#]} 27. Rxd3 $8 Nxd3+ 28. cxd3 cxb2+ 29. Kxb2 Qc2+ 30. Ka1 $11) (21. b4 $1 exd5 {(...Nxb4? Bd4+)} 22. exd5 Ne5 23. f4) 21... dxc5 22. Ng8 (22. Ng4 Qf4+) 22... h5 $8 23. Nf6 Bg7 $8 24. Bxc6 Bxc6 $3 {[#](but not ...cxb2+??)} 25. Qg4 Bxf6 $19 26. Rxh5+ (26. gxf6 Qe5) 26... gxh5 27. Qxh5+ Kg8 28. gxf6 Qf4+ $3 {: the difference, which is hardly "small"}) 17. Bxb7 (17. Rh3 Ng6 $2 (17... exf5 $1 18. f4 Nxe4 {(or ...Ncd3+)} 19. fxe5 g6 20. Nxe4 Bxd5 21. exd6 Qc6) 18. Qh5 $1 Nf8 19. Nxg7 $3 {[#]} (19. Bd4 $6 Bxd5 20. Qh6 $1 Bxg5+ $8 21. Qxg5 f6 {(Brunner,L-Wittman/Graz/1991)} 22. Qxg7+ (22. Nh6+ $2 Kh8 23. Qxf6 e5 $1 {AS}) 22... Qxg7 23. Nxg7 Bc6 (23... Bxe4 24. Nh5 Bg6 25. Nxf6+ Kf7 26. Bxc5 Rxc5 27. Nfe4) 24. Nh5 Ncd7) 19... Bxd5 (19... Kxg7 20. Bd4+ Kg8 21. Qh6 e5 22. Bxc5 {(ou g6)} dxc5 23. Rg1) 20. Qh6 e5 (20... Bxg5 21. Bxg5 $1) 21. Nh5 Nce6 22. exd5 b4 23. dxe6 Nxe6 24. Nf6+ Bxf6 25. gxf6 {1-0 Fedorov,A (2580)-Lanka,Z (2575)/Pula 69/242 1997}) (17. f4 b4 $6 (17... exf5 $2 18. Bxc5 $1 {(also fxe5!)} Ng6 {(...dxc5 fxe5)} 19. Be3 b4 20. Bxb7 Qxb7 21. Nd5 fxe4 22. f5 $1 {AS} Ne5 23. f6 $18) (17... Ng6 18. Bxb7 {(rather than Nxg7 d'AS : ...exd5)} Qxb7 19. Qh5 $1 exf5 20. exf5 Nf8 21. f6 Ne4 22. Nd5 $1 Nxg3 23. hxg3) (17... exd5 18. fxe5 dxe5 19. exd5 $16) (17... Bxd5 $1 18. Nxe7+ Qxe7 19. exd5 {(fxe5 ...Cxe4)} b4 $1) 18. Bxc5 $1 dxc5 (18... bxc3 19. Bxb7 cxb2+ 20. Kb1 Qxb7 21. Nxe7+ Qxe7 22. Bxd6 $18) 19. Nxe7+ Qxe7 20. Bxb7 Qxb7 21. fxe5 bxc3 22. Rxc3 $16 {AS} Qc7 23. Rd6 $16) (17. Bxc5 dxc5 18. Nxe7+ Qxe7 19. Bxb7 Qxb7 20. f4 {is not sharp enough !}) (17. Qh5 $2 g6 18. Qh6 Bf8) 17... Nxb7 (17... Qxb7 18. Nxe7+ (18. f4 exf5 19. fxe5 Nxe4 {AS}) 18... Qxe7 19. f4 Ned7 {(...Cg6 f5)} (19... Nc4 20. Bd4 $1 Nd7 (20... b4 21. Qxc4 bxc3 22. Bxc3 $16) (20... g6 21. Rh3 $16) 21. Rh3 $1 (21. Qh5 $1) 21... b4 (21... Nf8 22. f5 $1 exf5 23. Nd5 $40) 22. Qh5 $1 Nf8 23. Bxg7 $1 Kxg7 (23... bxc3 24. Bxc3 $40) 24. f5 $1 f6 $6 (24... exf5 25. exf5 $40) 25. Qh6+ Kh8 (25... Kf7 26. g6+) 26. gxf6 Qf7 27. Ne2 $40 {AS}) 20. f5 $6 (20. a3 $1 $14) 20... b4 21. f6 Qe8 22. Nb1 (22. fxg7 $2 bxc3 23. Qh5 cxb2+ 24. Kb1 Nxe4 25. Rh3 Nc3+ 26. Kxb2 Nxd1+ 27. Kc1 Kxg7 28. Qh6+ Kg8 29. g6 Nxe3 30. Qxh7+ Kf8 $19 {AS}) 22... Nxe4 23. Rh3 Rxc2+ $1) 18. Nxe7+ (18. Bb6 Qd7 19. Bd4 exf5 20. Bxe5 Qe6 (20... fxe4 $13) 21. Bd4 b4 $6 (21... fxe4 $1 22. Qxe4 Qxe4 23. Nxe4 $11) 22. exf5 $1 (22. Nd5 { AS} Nc5 $11) 22... Qxf5 23. Qxe7 bxc3 24. Rxc3 $16) (18. Rh3 $1 {is very promising (prompting us to criticize the 16th black move) :} g6 (18... b4 19. Nxe7+ Qxe7 20. Qh5 h6 21. f4 $1 bxc3 22. fxe5 cxb2+ 23. Kb1 Qc7 24. Rd2) 19. Nh6+ Kf8 20. f4 Nc4 21. Bd4 b4 22. Nd5 $3 exd5 23. Ng4 $1 Kg8 24. exd5 $18) 18... Qxe7 19. Bd4 {threatening f4 followed by f5 or Rh3. "Here I realised how precarious my situation was" (AS). But not yet enough, see the 20th !} (19. f4 Nc4 20. Bd4 (20. f5 {AS} b4) (20. Rh3 {AS} Nxe3 $1 {(...b4 Qh5! or ...g6 Bd4! . ..b4 Bf6 ...Qf8 Qf3)} 21. Qh5 h6 22. Rxe3 $14) 20... b4 21. Bf6 (21. Na4 e5 $1 $10) 21... Qc7 22. Qh5 bxc3 (22... d5 23. Qh4) 23. Bxc3 (23. Rh3 cxb2+ 24. Kb1 h6 $1) 23... d5 24. Qh4 $1 Nxb2 25. Rh3 $1 Nxd1 26. Qxh7+ Kf8 27. Qxg7+ Ke8 28. Rh8+ Kd7 29. Qxf7+ Kc6 30. Qxe6+ Kb5 31. Qxd5+ Nc5 $8 32. a4+ Kb6 $8 33. Rh6+ Ka7 $8 34. Be5 Ne3 35. Qd4 $44) (19. Rh3) (19. Qh5) 19... b4 $1 (19... Ng6 $1) 20. Na4 Nc4 $2 {Threatening ...Qd7 but too optimistic.} (20... Rc6 $1) (20... Nd7 $1) 21. b3 $1 Na3 (21... Qd7 22. Rh3 $1) 22. c4 $1 {Wrongly criticised by AS.} ( 22. Rd2 $13 {AS}) 22... bxc3 $8 23. Nb6 $2 {Missing a prestigious scalp.} (23. Qh5 $1 {(this idea, already encountered on the 15th black move, is not mentioned by AS)} e5 24. Rh3 $1 Qe6 (24... h6 25. Be3 $1) 25. Qxh7+ Kf8 26. Be3 $1 (26. Bxc3 $1 Ke7 27. f4 $1) 26... Ke7 27. g6 $3 {[#]} (27. Nb6 Rh8) 27... Qxg6 (27... Rh8 28. Bg5+ Kd7 29. Rxc3 $3 Rxh7 30. Nb6+ Ke8) 28. Qh4+ $1 (28. Qxg6 fxg6 29. Rg1) 28... f6 29. Rg3 Qf7 30. Nb6 $18) 23... Nb5 $8 $11 (23... c2 $2 24. Rd2 Nb5 25. Bb2 $18) 24. Bf6 {Not the best, but satisfying.} (24. Nxc8 $1 Rxc8 25. Qc2 $1 {(Bf6? ...Qc7)} (25. a4 c2 26. Rd2 Nxd4 27. Rxd4 d5 28. b4 $8 Na5 $1 { (...e5? exd5)} 29. bxa5 Qb7 $8 30. Qxc2 $8 Rxc2+ 31. Kxc2 $11) 25... d5 {(not . ..Na3? Rxc3!)} (25... Nc5 26. a4 $1 {(Bxc5 ...dxc5)} Na3 27. Qa2 Nxe4 28. Qxa3 Nxg3 29. hxg3 c2 30. Re1 Qxg5+ 31. Be3) (25... e5 26. Bxc3 Nd4 27. Qb2 Nc5 28. Kb1 Nxe4 29. Re3 $16) 26. a4 $1 Nxd4 27. Rxd4 Qc5 28. Rgd3 $8 (28. Rdd3 $2 d4 $19) 28... dxe4 29. Rxe4 Qxg5+ 30. Ree3 $16) (24. Nxa8 d5 $1 25. Rxc3 $1 (25. Qc2 $2 Qa3+ 26. Kb1 Qb4 $19) 25... Rxc3+ (25... Nxc3 26. Bxc3 Rxc3+ 27. Kb2 Rc6 28. exd5 Rd6 $11) 26. Bxc3 Nxc3 27. Qxa6 Nxd1 28. Kxd1 dxe4 $11) (24. a4 Nxd4 ( 24... c2 25. Rdd3 Nxd4 26. Rxd4 {as above}) (24... d5 25. Qc2 $8 {idem}) 25. Rxd4 d5 26. Qc2 Qc5 27. Nxc8 $8 Qxd4 $8 28. Rxc3 dxe4 29. Qd2 $44) (24. Qc2 d5 {transposes into what has been seen}) 24... Qc7 $1 25. Nxc8 $1 (25. Nxa8 $1 { (not considered by AS)} Qc5 $1 26. Qc2 $8 gxf6 27. gxf6+ Kh8 28. Nb6 $3 {[#]} (28. Rg7 $2 Qe5 $19 {/\ Qf4, Na3}) (28. e5 $2 Qa3+ $1 29. Kb1 Qb4 $3) 28... Qxb6 29. Rg7 $8 {(threatens Qe2)} Rg8 $8 30. Rdg1 $1 (30. Rxf7 $2 Nd4 31. Rxd4 Qxd4 32. Qe2 $8 Rg1+ 33. Kc2 Qd2+ 34. Qxd2 cxd2 35. Kxd2 Nc5 36. f3 Kg8) 30... Rxg7 31. Rxg7 Nd4 $8 32. Rxf7 $1 (32. Qd3 Nc5 $1 {(...Qxc5 Rxf7! rather than Qxa6 ...Nd8!)} 33. Qh3 Ncxb3+ $3 34. axb3 Nxb3+ 35. Kc2 Na1+ $3 {[#]} 36. Kd3 Qb5+ $8 37. Ke3 Nc2+ 38. Kf3 Qd3+ 39. Kg4 Qxe4+ 40. Kh5 Nd4 41. Qe3 $8 $11) 32... Kg8 33. Rg7+ $8 Kf8 34. Qd1 $1 Qc5 $8 35. b4 $3 {[#]} (35. Rg8+ $2 Kf7 $8) 35... Qe5 $8 (35... Qxb4 $2 36. Rg8+ $3) 36. Qg4 $8 Qxf6 $8 37. Rxb7 $8 h5 $3 {[#]} (37... c2 $2 38. e5 $1 dxe5 39. Rxh7) (37... h6 $2 38. h4 $8 h5 39. Qg5 $3) 38. Rb8+ $8 (38. Qxh5 $4 Qf4+) 38... Ke7 $8 39. Rb7+ $8 Kf8 $8 $11) 25... Rxc8 26. a4 $2 (26. Rd4 $3 { (threatens Rc4)} Nxd4 27. Bxd4 Qa5 28. Qc2 $8 $11) (26. b4 $2 c2 $1) (26. Qh5 $2 Qc5 $1 27. Rh3 Qa3+ (27... gxf6) 28. Kc2 gxf6 29. Qxh7+ Kf8 30. Qh8+ Ke7 31. Qxc8 Qb2+ $8 32. Kd3 Nc5+ $8 33. Ke3 c2 $8 34. gxf6+ Qxf6 $8 $19) 26... e5 $1 ( 26... Qa5 $1 27. Qc2 $1 (27. Qa2 $2 {AS} Nc5 $1 28. b4 Qxb4) 27... e5 (27... Na3 28. Rxc3) 28. Rd5 Na3 $1 (28... Nc5 $1 29. Bd8 $3 Qb4 $1 30. Rxc5 Qxc5) 29. g6 $1 hxg6 (29... gxf6 $4 30. gxh7+ Kh8 31. Qd1) 30. Rxa5 Nxc2 31. Kxc2 Nxa5 32. Bg5 f6 33. Bc1 Nc6 34. Rxc3 Kf7 $17) 27. Qa2 $2 {Eventually, it breaks down. It's a pity, but when faced with a monstere...} (27. Qc4 $1 {(the only move according to AS, let's say the lesser evil)} Qb8 $6 {(AS does not consider this: a hunch ?)} (27... c2 28. Rd2 $8 Qxc4 29. bxc4 Nd4 30. Rxd4 $8 exd4 31. Bxd4 Rxc4 32. Rc3 $6 {(better Rb3)} Rxc3 33. Bxc3 Nc5 34. f3 $1 Nxa4 35. Bd4 Nc5 36. Kxc2 Ne6 37. Be3 f6 38. h4 Kf7 39. Kc3 Nd8 $17 {AS}) (27... Qd7 $1 28. Qb4 Na7 29. Qb6 Nc6 30. f4 c2 $1 31. Rd2) (27... Nc5 28. g6 $1 {AS}) (27... Na5 28. Qd5 $8) ( 27... Qxc4 $1 28. bxc4 Nd4 29. Rxd4 $8 exd4 30. Bxd4 $8 Rxc4 31. Rd3 Kf8 32. f3 Rxa4 33. Bxc3) (27... Nd4 $2 28. Rxd4 $1 {(Dxc7? ...Ce2+)} exd4 29. Qxc7 Rxc7 30. Bxd4 $18) 28. g6 $3 {[#](even without the Queen, there is still enough to attack)} (28. Qb4 $2 Na7 $8 {(...c2? Td2)} 29. Rxc3 {(Tdd3 ...a5!)} Nc6 30. Qb6 Nd4 31. Rc4 gxf6 $19) 28... Rxc4 $8 (28... hxg6 $2 29. Rxg6 Rxc4 30. Rxg7+ Kf8 31. Rh7 $18) 29. gxh7+ $8 Kxh7 $8 30. Rdg1 $8 {(threatens Rh3+)} (30. Rxg7+ $4 Kh6 $8 31. Rd3 Qc8 $8 32. bxc4 Nd4 $19) 30... Qf8 $8 (30... Qc8 $2 31. Rxg7+ Kh6 32. R7g5 $3 {[#] (bxc4?? Cc5-+ ou T7g4?? ...Dxg4-+)} Qh3 33. Bg7+ $8 {(Tg8?? ...Tc8! ou bxc4?? . ..Cd4!)} Kh7 34. Bf8 $3 $18) 31. Bxg7 (31. Rxg7+ Qxg7 $8 32. Rxg7+ $8 Kh6 $8 33. bxc4 Nd4 $8 34. f4 Nc5 35. Rg2 $3 Nd3+ 36. Kd1 $11) 31... Qc8 $8 32. Rg5 $8 f6 $8 33. Bxf6 $8 Qh3 $1 34. Rg7+ Kh6 $8 35. R7g6+ Kh7 $8 36. bxc4 Nd4 $11) ( 27. axb5 $2 Qa5 $3 28. Qg4 (28. Qc2 Qa1+ 29. Qb1 Qxb1+) (28. bxa6 Qa3+ 29. Kc2 Qb2+ 30. Kd3 c2) 28... Rc7 $1 (28... Qa1+ $1 29. Kc2 Qb2+ 30. Kd3 Nc5+ 31. Ke3 Ne6 $3) 29. Kc2 Qa2+ 30. Kd3 Nc5+ 31. Ke3 c2 $19) (27. Qg4 $2 Nc5 $8 (27... Nd4 $2 28. Rxd4 $8 exd4 29. Bxd4 $11) (27... c2 $2 28. Rdd3 $11) (27... Na3 $2 28. Rdd3 $11) (27... Qc5 $2 28. b4 $1) 28. axb5 Ne6 $3 {[#](a very quiet move with one rook less: by intercepting the g4-c8 diagonal, we activate the threat ... Qa5 and in addition one defends the kingside)} (28... Nxb3+ $2 29. Kc2 axb5 30. Kxb3 Qc4+ 31. Kc2 b4 32. Qxc8+ $8 Qxc8 33. Bxe5) (28... axb5 29. Qf5 Nxb3+ 30. Kc2 Qc4 31. Qxc8+ Qxc8 32. Rxc3 Nc5 33. Be7) 29. g6 (29. Kc2 Qa5 $1) (29. Qe2 c2 $1) 29... hxg6 $8 30. Bg5 Qa5 $1 31. Kc2 f5 $1 (31... Qa2+ 32. Kd3 d5 $1 33. exd5 f5) 32. exf5 e4 $1 33. Qxe4 (33. Rc1 gxf5) 33... Qa2+ $8 34. Kd3 Nc5+ $8) (27. Qh5 c2 $1 (27... Qc5 $1)) 27... c2 $8 $19 28. Rdd3 (28. Rd2 Nc3 $1 29. Qxc2 Nxe4 $19) 28... Qa5 $1 29. Rge3 (29. b4 Qxb4 30. axb5 Qe1+ $8) 29... Nc5 $1 30. Rd5 Nc3 $1 (30... Nd4 $1) 31. Qxc2 Nxd5 32. exd5 Nxb3+ 33. Rxb3 Qe1+ 0-1 [Event "2#"] [Site "?"] [Date "1920.??.??"] [Round "?"] [White "Van Dijk, J."] [Black "1775.13"] [Result "1-0"] [SetUp "1"] [FEN "1rn5/4p3/b1p1P3/2rk4/2pNRB2/6N1/2Q3K1/b7 w - - 0 1"] [PlyCount "1"] [EventDate "1920.??.??"] [SourceDate "2000.07.25"] 1. -- 1-0 [Event "2#"] [Site "?"] [Date "1955.??.??"] [Round "?"] [White "Belcsak, L."] [Black "1885.03"] [Result "1-0"] [SetUp "1"] [FEN "8/8/8/8/BNN1QR1B/K1pnpp2/4k3/1brR1rb1 w - - 0 1"] [PlyCount "1"] [EventDate "1955.??.??"] [SourceDate "2000.07.25"] 1. -- 1-0 [Event "2#"] [Site "?"] [Date "2016.??.??"] [Round "?"] [White "Markovtsy, V."] [Black "4725.48"] [Result "1-0"] [SetUp "1"] [FEN "8/1q3PBK/2pp1RP1/Npp1kprp/1P6/2p2Bp1/P1Q1n1N1/4r3 w - - 0 1"] [PlyCount "1"] [EventDate "2016.??.??"] [SourceDate "2000.07.25"] 1. -- 1-0 [Event "2#"] [Site "?"] [Date "2016.??.??"] [Round "?"] [White "Kovacevic, M."] [Black "1285.03"] [Result "1-0"] [SetUp "1"] [FEN "2K4b/3R1p1b/n3k3/1p4R1/2N1Np1B/5B2/8/1Q6 w - - 0 1"] [PlyCount "1"] [EventDate "2016.??.??"] [SourceDate "2000.07.25"] 1. -- 1-0 [Event "2#"] [Site "?"] [Date "1998.??.??"] [Round "?"] [White "Yarmonov, I."] [Black "1745.22"] [Result "1-0"] [SetUp "1"] [FEN "n3B3/b1rr2p1/2P1R3/3kpP2/4N3/5N2/4Q3/3K4 w - - 0 1"] [PlyCount "1"] [EventDate "1998.??.??"] [SourceDate "2000.07.25"] 1. -- 1-0 [Event "2#"] [Site "?"] [Date "1979.??.??"] [Round "?"] [White "Hermanson, H."] [Black "4424.42"] [Result "1-0"] [SetUp "1"] [FEN "n3B3/BKp1NQ2/8/3p3R/2k1qr2/P3P3/1PP5/8 w - - 0 1"] [PlyCount "1"] [EventDate "1979.??.??"] [SourceDate "2000.07.25"] 1. -- 1-0 [Event "2#"] [Site "?"] [Date "1966.??.??"] [Round "?"] [White "Bachl, E."] [Black "4758.13"] [Result "1-0"] [SetUp "1"] [FEN "1q6/3nQ3/B1p3r1/2Bk2NP/2R4K/3N2pp/8/b2nr3 w - - 0 1"] [PlyCount "1"] [EventDate "1966.??.??"] [SourceDate "2000.07.25"] 1. -- 1-0 [Event "2#"] [Site "?"] [Date "1997.??.??"] [Round "?"] [White "Retter, Y."] [Black "4788.43"] [Result "1-0"] [SetUp "1"] [FEN "n3B2q/2p2PpP/4k3/2B1p1KN/1NnPRP2/1Q4R1/8/2brrb2 w - - 0 1"] [PlyCount "1"] [EventDate "1997.??.??"] [SourceDate "2000.07.25"] 1. -- 1-0 [Event "2#"] [Site "?"] [Date "1966.??.??"] [Round "?"] [White "Mirri, G."] [Black "0545.01"] [Result "1-0"] [SetUp "1"] [FEN "R3b3/8/8/2K5/1pN5/1k6/7R/nr1NB3 w - - 0 1"] [PlyCount "1"] [EventDate "1966.??.??"] [SourceDate "2000.07.25"] 1. -- 1-0 [Event "2#"] [Site "?"] [Date "1960.??.??"] [Round "?"] [White "Warton, J."] [Black "1185.43"] [Result "1-0"] [SetUp "1"] [FEN "8/5b2/Np3P2/1Pp1B3/P1k2P1p/3R3B/5bQ1/1n2N2K w - - 0 1"] [PlyCount "1"] [EventDate "1960.??.??"] [SourceDate "2000.07.25"] 1. -- 1-0 [Event "2#"] [Site "?"] [Date "1926.??.??"] [Round "?"] [White "Cristoffanini, G."] [Black "1782.35"] [Result "1-0"] [SetUp "1"] [FEN "1b1Rr3/3B3b/1pr4p/1pBkp3/N5N1/1PQpP3/3P4/2K5 w - - 0 1"] [PlyCount "1"] [EventDate "1926.??.??"] [SourceDate "2000.07.25"] 1. -- 1-0 [Event "2#"] [Site "?"] [Date "2008.??.??"] [Round "?"] [White "Milewski, St"] [Black "1557.24"] [Result "1-0"] [SetUp "1"] [FEN "2K2n2/4pp2/2BPkpnR/p7/3B2P1/3R3N/r2b3Q/8 w - - 0 1"] [PlyCount "1"] [EventDate "2008.??.??"] [SourceDate "2000.07.25"] 1. -- 1-0 [Event "3#"] [Site "?"] [Date "1934.??.??"] [Round "?"] [White "Brunner, E."] [Black "0552.01"] [Result "1-0"] [SetUp "1"] [FEN "1B6/1r5B/1p6/8/8/R3N3/K3k2b/1N3R2 w - - 0 1"] [PlyCount "1"] [EventDate "1934.??.??"] [SourceDate "2000.07.25"] 1. -- 1-0 [Event "3#"] [Site "?"] [Date "1961.??.??"] [Round "?"] [White "Duringer, R."] [Black "1468.54"] [Result "1-0"] [SetUp "1"] [FEN "1Kn5/QpP2N2/b4p2/3P1k1P/4Np1R/5Pp1/6P1/b1n1r3 w - - 0 1"] [PlyCount "1"] [EventDate "1961.??.??"] [SourceDate "2000.07.25"] 1. -- 1-0 [Event "3#"] [Site "?"] [Date "1928.??.??"] [Round "?"] [White "Brunner, E."] [Black "4052.34"] [Result "1-0"] [SetUp "1"] [FEN "7b/6q1/1p4P1/1P3p1Q/2B1kp1p/5N1K/1N4P1/2B5 w - - 0 1"] [PlyCount "1"] [EventDate "1928.??.??"] [SourceDate "2000.07.25"] 1. -- 1-0 [Event "3#"] [Site "?"] [Date "1976.??.??"] [Round "?"] [White "Keller, M."] [Black "4428.47"] [Result "1-0"] [SetUp "1"] [FEN "1n6/5Q2/pqp4p/1Pp1nP2/R1pN1p1r/P2k1Bp1/1PN5/1KB5 w - - 0 1"] [PlyCount "1"] [EventDate "1976.??.??"] [SourceDate "2000.07.25"] 1. -- 1-0 [Event "4#"] [Site "?"] [Date "2016.??.??"] [Round "?"] [White "Petrasinovic, P."] [Black "1012.02"] [Result "1-0"] [SetUp "1"] [FEN "1Q6/2N5/3k1p2/8/p2B4/8/8/N5K1 w - - 0 1"] [PlyCount "1"] [EventDate "2016.??.??"] [SourceDate "2000.07.25"] 1. -- 1-0 [Event "4#"] [Site "?"] [Date "2006.??.??"] [Round "?"] [White "Pachl, F & Trommler S"] [Black "1558.43"] [Result "1-0"] [SetUp "1"] [FEN "3R2r1/8/B4p1B/2Pn2n1/3Pk1Pp/QN1Np3/R5P1/b6K w - - 0 1"] [PlyCount "1"] [EventDate "2006.??.??"] [SourceDate "2000.07.25"] 1. -- 1-0 [Event "5#"] [Site "?"] [Date "1985.??.??"] [Round "?"] [White "Chlubna, F."] [Black "3482.34"] [Result "1-0"] [SetUp "1"] [FEN "r4b2/7q/3R2b1/3P3p/P1P5/N2p2N1/1B1p1p2/1B1k1K2 w - - 0 1"] [PlyCount "1"] [EventDate "1985.??.??"] [SourceDate "2000.07.25"] 1. -- 1-0 [Event "h#2 2 sol"] [Site "?"] [Date "2006.??.??"] [Round "?"] [White "Vieira, R."] [Black "0578.23"] [Result "1-0"] [SetUp "1"] [FEN "3B2b1/7p/R7/p1n2R2/2rkNN1b/3P2pn/K5P1/8 b - - 0 1"] [PlyCount "1"] [EventDate "2006.??.??"] [SourceDate "2000.07.25"] 1... -- 1-0 [Event "h#2,5 b) Pc4 en c5"] [Site "?"] [Date "2006.??.??"] [Round "?"] [White "Feather, Ch"] [Black "0081.20"] [Result "1-0"] [SetUp "1"] [FEN "8/6b1/5Bb1/K4B2/2P2k2/4N3/6P1/8 w - - 0 1"] [PlyCount "1"] [EventDate "2006.??.??"] [SourceDate "2000.07.25"] 1. -- 1-0 [Event "h#3 b) bNe7 c) bBc6"] [Site "?"] [Date "2017.??.??"] [Round "?"] [White "Foster, G."] [Black "0044.00"] [Result "1-0"] [SetUp "1"] [FEN "8/4b1N1/2n3B1/3k4/8/3K4/8/8 b - - 0 1"] [PlyCount "1"] [EventDate "2017.??.??"] [SourceDate "2000.07.25"] 1... -- 1-0 [Event "h#3 2 sol"] [Site "?"] [Date "2017.??.??"] [Round "?"] [White "Belokon, Y & Ugnivenko O"] [Black "0033.42"] [Result "1-0"] [SetUp "1"] [FEN "6b1/1P3nPp/7P/2p2k2/3P4/8/K7/8 b - - 0 1"] [PlyCount "1"] [EventDate "2017.??.??"] [SourceDate "2000.07.25"] 1... -- 1-0 [Event "h#6 2 sol"] [Site "?"] [Date "2008.??.??"] [Round "?"] [White "Sizonenko, V."] [Black "0003.67"] [Result "1-0"] [SetUp "1"] [FEN "8/8/3p2p1/p1kPp3/Pp1pP1P1/1p1P4/7P/1nK5 b - - 0 1"] [PlyCount "1"] [EventDate "2008.??.??"] [SourceDate "2000.07.25"] {After V. Zalokotsky & M. Kolesnik.} 1... -- 1-0 [Event "s#3"] [Site "?"] [Date "1931.??.??"] [Round "?"] [White "Schiffmann, An"] [Black "1532.34"] [Result "0-1"] [SetUp "1"] [FEN "k6b/2RN4/1P2N2p/5R1P/8/p1p5/PQp3r1/2K4B w - - 0 1"] [PlyCount "1"] [EventDate "1931.??.??"] [SourceDate "2000.07.25"] 1. -- 0-1 [Event "s#7"] [Site "?"] [Date "1924.??.??"] [Round "?"] [White "Schiffmann, An"] [Black "4521.12"] [Result "0-1"] [SetUp "1"] [FEN "2Q2N1k/8/2BP4/1R6/p7/1p4R1/qr6/B5K1 w - - 0 1"] [PlyCount "1"] [EventDate "1924.??.??"] [SourceDate "2000.07.25"] 1. -- 0-1