A few technical problems for this new session with, among other things, a Madrasi freeze followed by a Circe rebirth in the form of a new conference identifier and, to top it all off, a microphone failure during the conference.
Nevertheless, an excellent session with some very nice material gleaned during the summer.
Enjoy reading the Master's report
---
Master's words
---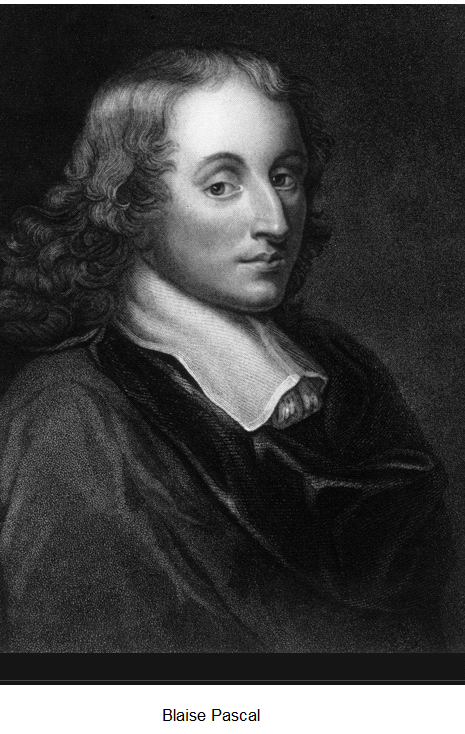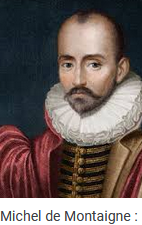 In this period of "back to school", let me introduce myself, I who was a teacher (a little) for 40 years (all the same): I was a kind of Martian, stuck between the teachers who don't like him too much because he is not enough (teacher) and... the pupils who like him enough because he is not too much.
"Telling the truth is useful to those who are told about it but disadvantageous to those who tell it, because they make themselves hated" (B. Pascal).
"To be always right is a great wrong" (Montaigne).
"When I will have only a pair of buttocks to think, I will go and sit him at the Academy" (G. Bernanos).
"Chess is not for timid souls. They require a whole man, who does not stop blindly at what has already been established, but who tries individually to probe the depths of the game. [...] Yes, Chess is difficult, requires work, a serious reflection, that only a careful research can satisfy. There is only the ruthless criticism which may lead to the goal. Alas, for many, criticism is seen as an enemy rather than a guide to the truth" (W. Steinitz).
As I have already told you, I am considerably behind in my reading. The reason: the obligation to "earn a living", a misleading formula that forces us for several decades to work in a profession that, even if one shows some skills, is not our main area of excellence. So it takes me a long time to simply... read what's in my library.
The last book I tackled was by Shereshevsky, you know, the author of "Strategy in the Endgame", a book that everyone is forced to admire, I should say adore, but which always seemed to me superficial, certainly interesting, but by no means a masterpiece. Moreover, its title is silly, as strategy is not practised in the endgames (only tactical) but in the previous stage, that of the pre-endgame or transposition to the endgame.
This time he is collaborating with a Leonid Slutsky, whom I have never heard of, on two volumes from 1991 and 1992, also with the silly title "Mastering the Endgame". A bit like writing a book called "You'll all be smart". The first volume is devoted to the so-called "open" (and semi-open: it starts with the most played Sicilian) openings, the second to the so-called "closed" openings.
Of course, the critics (who almost never read the book they are criticizing) have spoken of a super-preparedness of the openings that goes right through to the endgame. So I went into these two books thinking I would spend 2 or 3 hours on them and give them away quickly. Because I never throw away books, I give them away! A "Greek" gift? You be the judge.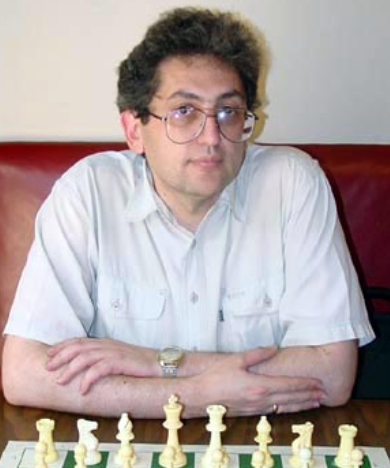 But I found them interesting. Not where it was suggested: they are not a dubious tip to evade the middle game, a magic wand to "master" anything, but only a good choice of classic games going indeed directly from stage 1 to stage 3, with synthesis of the comments published at the time, which makes me win again... a little time, before applying the "modern technique" of analysis! There are many errors in the analyses, although they are quite basic. So an excellent working material where everything remains to be done.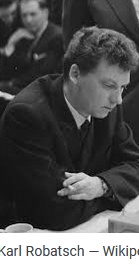 Certainly, the first volume starts very strong: a preface by Yusupov quoting a game with a "theoretical novelty" in the endgame at... 36th move, after which "White won". Unfortunately, I can't demonstrate the win (see Novikov-Tukmakov at 46). Any comments on this (or on anything else) will be welcome.
Another tasty piece is Robatsch-Portisch, where the white game is, according to the authors, a vale of tears. It is true that the technique of the Hungarian super-player was almost exemplary, leading at least to the opponent's foul. The trouble is that White has a draw on the 52nd move, which renders the above beautiful literature null and void. And there are many other gems, which we may see later.
In conclusion, if the title of these two books had been something like: "A collection of commented classical games, in which the middle game has been suppressed", we would have appreciated them, forgiving the lightness of the said comments, sometimes interesting. We would even have complimented them,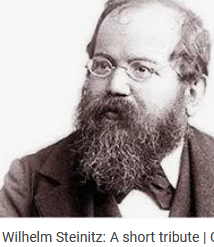 highlighting both a very good choice of games and some very valuable quotes from great players that we didn't know about.
Note an echo in these two endgames, between 46...Kd5!! and 54 Ke4! When you have one less piece, you usually feel compelled to act, to compensate for this inferiority. It is difficult to do nothing, because it supposes that one believes in a natural balance of the position. And then one simply waits, preparing to counter any opposing initiative. This requires a great deal of judgement.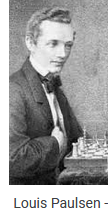 Two exercises for the next session, one much longer than the other.
News: our national hero missed a brilliant win in July against the "world champion" whom he had clearly dominated. Three days later, an echo of which the problemists spend their lives dreaming comes to mind... quite naturally. He himself mentions it ( http://www.mvlchess.com/2018/08/04/un-podium-sur-le-fil/ ) but it has also its place here, high place of artistic Chess!
The theme of the two games of the day is the royal walk. In the first one, the White player is known for this penchant, to the point that a famous problem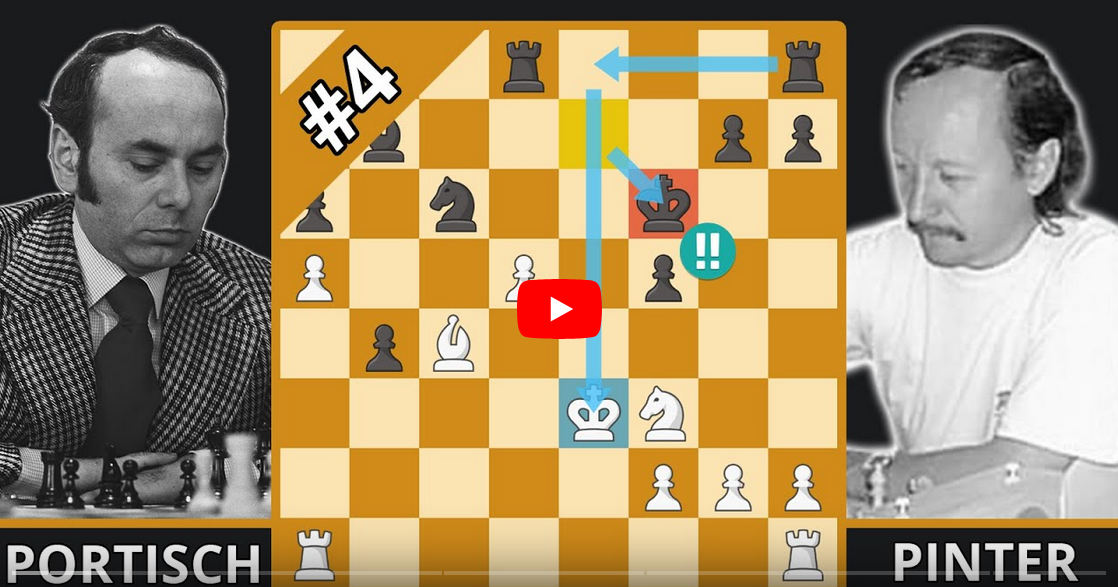 was dedicated to him, his key being 1 Ke2!! A century later, the protagonists are rather known for their calm style. Well, let's see... With problem moves, which is normal when we come back from Ohrid (see "solving competitions").
Training: about ten 2#, the easiest of which seem to me... the last three. Intense Queen activity in the first two 3#, the next one is from Nice, the last one German (a story about changing defenders). In the moremover, we sacrifice for a model mate.
One helpmate 2# where the 5th solution is not of the same family as the 4 others. Another more relaxing one, with Apparent Play (so 1.5# helpmate). A little visit from "Mister Jones" and some Australian tempi. To finish, a Macedonian strategy, then an echo-chameleon in selfmate.
A good treat. See you in a few weeks if Deus vult.
Master's diagrams
[Event "?"] [Site "?"] [Date "1984.??.??"] [Round "?"] [White "Novikov I, Tukmakov"] [Black "0010.36"] [Result "1-0"] [SetUp "1"] [FEN "8/p2B3p/1p2pkp1/8/3p4/8/P5PP/6K1 b - - 0 33"] [PlyCount "60"] [EventDate "1984.??.??"] [Source "ChessBase"] {EFV 256 ; 37/(523).} 33... e5 34. Kf2 e4 35. Bc6 Ke5 36. h4 $1 {"White used this innovation and won", says A. Yusupov laconically in his preface to the book "Mastering the Endgame" by Shereshevsky & Slutsky (1991) on the opening-ending connection.} h6 (36... Kf4 37. g3+ Ke5) ( 36... a6 37. a4 h6) 37. g3 g5 38. h5 $1 Kf5 39. a4 Ke5 40. Bb7 Kf5 41. Bc8+ Ke5 42. Ke2 Kd5 43. Bb7+ Ke5 44. Kd2 Kf5 $8 45. Bc8+ Ke5 46. Kc2 d3+ $2 {Why weaken the chain unnecessarily?} (46... Kd5 $3 {(knowing how to wait !)} 47. Bb7+ Ke5 $8 48. Kb3 {(now the Kc4 threat forces a pawn move, but the remoteness of the white king will be exploited)} e3 $3 {[#]} (48... d3 $2 49. Kc3 $8 Kf5 50. Kd2 Kg4 51. Bxe4 Kxg3 52. Bxd3 Kf2 53. Bf5 Kf3 54. Bd7 g4 55. Ke1 $18) (48... Kf5 $2 49. Bc8+ $8 Ke5 50. Kc4 d3 51. Kc3 {: see the game}) 49. Kc2 Kf5 $8 {(threatens ...Kg4)} (49... e2 $2 50. Kd2 d3 51. Ba6 Ke4 {(...Rd4 g4!)} 52. Bxd3+ Kf3 53. Bxe2+ $1 Kxg3 54. Bc4) 50. Bf3 (50. Bc8+ Ke4 51. Bb7+ $8 Kf5 $8 $11) 50... g4 $8 {(the threat was Kd3)} 51. Bc6 (51. Be2 $4 Ke4) 51... e2 $8 52. Kd2 d3 $8 {(these pawns are doomed but the bK will sneak on the King's wing)} 53. Bb5 (53. Bb7 Ke5 $8) 53... Ke4 $8 54. Bxd3+ Kf3 $8 55. Bxe2+ Kxg3 $8 {(it would be enough to put now the Bishop on f5 to win: see text at 53rd)} 56. Ke3 {(it is still very dangerous but...)} Kh3 $3 {[#]} (56... Kh4 $2 57. Kf4 $8 Kxh5 {(...g3 Bf1! as in the game)} 58. Bxg4+ Kg6 59. Ke5) 57. Kf2 (57. Bf1+ Kh2 58. Kf4 g3 $8 59. Kf5 a6 $11) (57. Kf4 g3 $8 $11) 57... Kh4 $8 (57... g3+ $2 58. Kg1 $8) 58. Kg2 a6 $3 {[#](let's be precise)} (58... Kxh5 $2 59. Kg3 $8) 59. Bd1 (59. Bxa6 Kxh5 $8 60. Kg3 Kg5 $8) (59. Kh2 Kxh5 $8 60. Kg3 Kg5 $8 61. Bxg4 b5 $8 62. a5 b4 $8 {idem}) 59... Kxh5 $8 (59... b5 $2 60. a5 $8) 60. Kg3 Kg5 $1 61. Bxg4 b5 $8 62. a5 b4 $8 63. Bc8 (63. Bh3 b3 $1) ( 63. Be2 Kf5 $8) 63... Kf6 $3 {[#](the final effort)} (63... b3 $2 64. Bxa6 $8) 64. Kf4 (64. Bxa6 Ke5 $1 65. Bd3 Kd6) 64... Ke7 $8 65. Ke5 b3 $8 66. Bxa6 b2 67. Bd3 Kd7 $8 68. Kd5 h5 $1 ({simpler} 68... Kc7 $1 69. Kc5 Kb7 $1) 69. a6 Kc7 $8 70. Kc5 h4 $8 71. Be4 h3 $8 72. a7 b1=Q $8 $11) 47. Kc3 $8 {The only way not to lose, which is a little more !} Kd5 48. Ba6 $3 {Z [#]} Ke5 (48... Kc5 $6 49. Bb7) 49. Bb7 $1 Kf5 50. Kd2 $8 Kg4 51. Bxe4 $8 Kxg3 52. Bxd3 $8 (52. Kxd3 $2 Kg4 $1 (52... g4 53. Bf5 Kf3 $1) 53. Bg6 Kf3 $8 54. Bf5 g4 $8 {: no more Ke1}) 52... g4 (52... Kf4 53. Ke2 Kg4 54. Kf2 Kxh5 55. Kg3 $8 a6 56. Bf5 b5 57. a5 $8 b4 58. Bd3 $18) (52... Kf3 53. Bf5 Kf4 54. Bd7 Kf3 55. Be6 Kf2 (55... Kf4 56. Ke2) 56. Kd3 Kf3 57. Kc4 $18) (52... Kg4 53. Bg6 $1 (53. Be2+ $1) 53... Kf3 54. Bf5 $1 (54. Ke1 $2 Ke3 $8) 54... g4 55. Ke1 $8 {: text}) 53. Bf5 $3 {[#] The key square: we prevent ...Kf2 & ...Kh2. Attacking the pawn from the rear: an old principle.} Kf3 (53... Kf4 54. Bd7 Kg5 55. Ke3 $1) (53... Kh4 54. Ke3 $8) 54. Ke1 $8 Kf4 (54... g3 55. Kf1 $8) 55. Bc8 Kg5 (55... a6 56. Kf2 $1 (56. Bxa6 $2 Kg5 $8) 56... b5 57. a5 $8) 56. Kf2 $8 Kxh5 57. Kg3 $8 Kg5 58. Bxg4 $8 h5 $1 {Black could have tried a final trap.} (58... a6 $6 59. Be2 b5 60. Bxb5 {1-0 Novikov I-Tukmakov}) 59. Bh3 $3 {[#]To stay out of reach of the Black King.} (59. Bc8 $2 h4+ $1 60. Kf3 Kf6 $8 61. Ke4 Ke7 $8 62. Kd5 Kd8 $8 63. Bf5 Kc7 $8 $11) (59. Be2 $2 h4+ $1 60. Kf3 Kf5 $11) 59... h4+ 60. Kf3 $8 Kf6 61. Ke4 $1 Ke7 62. Kd5 $1 Kd8 (62... a6 63. Bc8 $1 b5 64. a5 $8) 63. Kc6 $1 1-0 [Event "?"] [Site "?"] [Date "1962.??.??"] [Round "?"] [White "Robatsch, Portisch"] [Black "0004.66"] [Result "1/2-1/2"] [SetUp "1"] [FEN "5k2/3n1pp1/4p2p/p2p4/P4P2/1PN5/2P3PP/6K1 b - - 0 29"] [PlyCount "68"] [EventDate "1962.??.??"] [Source "ChessBase"] 29... Ke7 30. Nb5 f6 31. Kf2 e5 {Black is a bit better, his central pawns are more mobile. But converting into a win is another story... } 32. f5 $6 (32. Ke3 Nc5 33. Nc7 d4+ 34. Kd2 Kd7 35. Nb5 Kc6 $15) (32. fxe5 fxe5 33. Ke3 Nc5 34. Nc7 d4+ 35. Kd2 g5 $15) (32. h4 g6 (32... exf4 33. h5 Ne5 34. Nd4) 33. g4 g5 $15) 32... Nc5 33. Kf3 d4 $6 (33... Kd7 34. g4 Kc6 35. Na3 d4 36. Nc4 Nb7 $17) 34. Na3 $1 e4+ 35. Ke2 {"White is on the verge of defeat (sic)". (She & Slu).} (35. Kf4 d3 (35... Kd7 36. Nc4) 36. cxd3 exd3 37. Ke3 Nxb3 38. Kxd3 Nc5+ 39. Kd4 Nxa4 40. Nc4 $11) 35... Kd7 36. Nc4 (36. Nb5 $6 d3+ $8 37. Kd1 Kc6 38. Na3 Kd5) 36... Nb7 37. Kd2 $6 (37. c3 $1 dxc3 38. Kd1 $8 $11) 37... Kc6 38. c3 e3+ $1 {[#]} (38... Kc5 $6 39. cxd4+ (39. Nxa5 $2 Nxa5 40. b4+ Kc4 41. bxa5 dxc3+ $1) 39... Kxd4 40. g4) (38... d3 $6 39. b4) 39. Ke2 $1 (39. Kd3 $2 Nc5+) (39. Kc2 $2 Kd5 40. cxd4 Kxd4) 39... dxc3 (39... Kd5 40. cxd4 Kxd4 41. g4 $1 {[#]} (41. Nxe3 $2 Kc3) 41... Kc3 (41... Ke4 42. Nxe3) 42. Kxe3 Kxb3 43. Nb6 $11) 40. Kxe3 (40. Nxe3 Nc5 (40... Kc5 41. Nc2 {then Kd3-c3}) 41. Nc4 Nxb3 42. Kd3 $8 Nc5+ 43. Kxc3 Nxa4+ 44. Kd4 Kb5 45. Nxa5 Kxa5 46. Kd5 $11) 40... Kc5 41. Kd3 $8 Kb4 42. Kc2 $8 Nc5 43. Nxa5 $1 {[#]Sometimes criticised, sometimes given as "the best chance'.} (43. Ne3 Nxb3 44. Nd5+ $8 Kxa4 (44... Kc4 45. Nb6+) 45. Kxc3 $8 Nc5 46. Kc4 $8 (46. Nc7 $2 Ne4+ $1 47. Kb2 Nd6 48. g4 Kb4) 46... Nd7 ( 46... Ne4 47. Nb6+ $8 Ka3 48. Kb5 $8) 47. Nc3+ Ka3 48. Nb5+ Kb2 49. Nd6 a4 50. Kb4 $8 Nb6 51. Nb5 $8 Kc2 52. Nd4+ Kd2 53. Ne6) 43... Kxa5 44. Kxc3 $8 Kb6 ( 44... Ne4+ 45. Kd4 Nd6 46. g4) 45. a5+ $8 (45. Kc4 $2 Kc6 46. a5 Nb7 $1 47. b4 Nd6+) 45... Kc6 (45... Kxa5 46. b4+ Kb5 47. bxc5 Kxc5 48. g4 $11) (45... Kb5 46. Kd4 $8 Nxb3+ 47. Kd5 $8 h5 (47... Nc5 48. a6) 48. Ke6 Nd4+ 49. Kf7 $8 Nxf5 50. Kg6 $1 Ne3 51. Kxg7 $11) 46. b4 $8 Ne4+ (46... Nd7 47. Kd4 Ne5 48. a6 Kb6 49. b5) 47. Kd4 Nd6 48. g4 $8 Nf7 (48... h5 49. gxh5 $1 Nxf5+ 50. Ke4 Nd6+ 51. Kf4 Kb5 52. Kg4 {and the capture on b4 is only dangerous for Black}) 49. a6 $1 Nd6 50. Kd3 $1 (50. Ke3 $1 {(Euwe)} h5 (50... Kb6 51. Kd4) 51. gxh5 $8 Kb6 ( 51... Nxf5+ 52. Ke4) 52. b5 $1 (52. Kf4 $1 Kxa6 {(...Nf7 b5)} 53. h6 $8 gxh6 54. Kg4 $8) (52. h6 $2 Nxf5+ $8) 52... Nxb5 53. Kf4 $1 Kxa6 (53... Nd6 { (threatens ...Nf7)} 54. h6 $8 gxh6 55. Kg4 $8 {idem}) 54. h6 $1 gxh6 55. Kg4 $8 { (the white king is closer than in the game)} Nd6 56. Kh5 $8 Nxf5 57. Kg6 $8 $11) (50. h3 $2 {(gives g3 square)} h5 $3 51. gxh5 (51. Ke3 hxg4 52. hxg4 Kb6 $19) 51... Nxf5+ $8 52. Ke4 Ng3+ $8) 50... h5 (50... Kb6 51. Kd4 Kxa6 52. Kd5 Nf7 53. Ke6 $8 Ng5+ 54. Ke7 Nf3 55. h3 $1) 51. gxh5 $8 (51. h3 $2 hxg4 52. hxg4 Kb6 53. Kd4 Kxa6 54. Kd5 Nf7 55. Ke6 Ng5+ (55... Nh6) 56. Ke7 Nf3 57. Kf7 Ne5+ 58. Kxg7 Nxg4 $8 $19) 51... Kb6 {"The harvest begins" according to Shereshevsky & Slutsky. Really ?} 52. h6 $3 {[#]} (52. b5 $2 {(apparently the only significant mistake in the game !)} Nxb5 $8 $19 53. h6 gxh6 $8 54. Ke4 Nc7 $1 55. Kf4 Nxa6 56. Kg4 Kc5 57. Kh5 Kd5 58. Kxh6 Ke5 59. Kg6 Nb4 {0-1 Robatsch-Portisch}) (52. Kd4 $2 Kxa6 $8 53. Kd5 Nxf5 $8 54. Ke6 Nh6 $8 $19) 52... gxh6 53. Kd4 $8 ( 53. Ke3 $2 Kxa6 $8 54. Kf4 h5 $1) (53. b5 $2 Nxb5 $8 54. Ke4 Nc7) 53... Nxf5+ ( 53... Kc6 54. Ke3 Nxf5+ 55. Kf4 Ng7 56. b5+ Kb6 57. Kg4 h5+ 58. Kf4 $11) 54. Ke4 $3 {[#]With Olympian calm.} ({Impatience is wrong :} 54. Kd5 $2 Ne7+ $8 55. Ke6 f5 $8 56. Kxe7 (56. Ke5 Kxa6 $8 $19) 56... f4 $8 57. Kd6 f3 $8 $19) 54... Nd6+ (54... Ne7 55. b5 $8 {the Knight will be essential to the activation of the bK, which will create a breach}) (54... Ng7 55. b5 $8 Ka7 56. Kf4 $11) 55. Kd5 $8 f5 (55... Ne8 56. b5 $8 Kxb5 57. a7 $8 Nc7+ 58. Kd6 (58. Ke4) 58... Kb6 59. a8=N+ Nxa8 60. Ke6 $8 $11) 56. Kxd6 f4 57. b5 $1 f3 58. a7 $8 Kxa7 $8 59. Kc7 $8 f2 60. b6+ $8 Ka6 $8 61. b7 $8 f1=Q 62. b8=Q $8 Qf4+ 63. Kc8 $8 1/2-1/2 [Event "Biel"] [Site "Biel"] [Date "2018.07.29"] [Round "7.2"] [White "Carlsen, M."] [Black "Vachier Lagrave, M."] [Result "1/2-1/2"] [ECO "B90"] [WhiteElo "2842"] [BlackElo "2779"] [PlyCount "97"] [EventDate "2018.??.??"] [EventType "tourn"] [EventCountry "SUI"] [SourceDate "2010.01.01"] 1. e4 c5 (1... e5 2. Nf3 Nc6 3. Bc4 Bc5 4. O-O Nf6 5. d3 O-O 6. Re1 d6 7. c3 h6 8. Nbd2 a5 9. Nf1 Ne7 10. Bb3 Ng6 11. d4 Ba7 12. h3 Bd7 13. Ng3 a4 14. Bc2 Nh7 15. Nf5 Ng5 $2 (15... Bb6) 16. Nxg5 hxg5 17. Qh5 $1 Nf4 18. Bxf4 exf4 (18... gxf4 19. dxe5 dxe5 $2 20. Rad1 Qe8 21. Rxd7 $1 Qxd7 22. Qg4 {as in Keres-Gligoric 1959}) 19. h4 g6 20. Qh6 gxf5 21. exf5 f6 22. Qg6+ Kh8 23. hxg5 Bc6 24. Rad1 Qd7 25. Rd3 Qg7 26. Rh3+ Kg8 27. Re7 $18 Qxg6 28. fxg6 f5 (28... Rfe8 29. Reh7 $1 {(or Rxe8+ & gxf6)} fxg5 30. Rh8+ $8 Kg7 31. R3h7+ $8 Kf6 32. Rf7+ $8 Ke6 33. Rh5 $1 Kd5 {(...Rf8 Bf5+!)} 34. Rxg5+ Kc4 35. Rxf4) (28... Rae8 29. Rh8+ $3 Kxh8 30. g7+ $8 Kg8 31. Bh7+ $3 {[#](echo of the game against Carlsen played 3 days earlier)} Kxh7 32. gxf8=Q+) 29. Rhh7 Rfe8 30. Reg7+ Kf8 31. Rxc7 Kg8 32. Bxf5 Bb6 33. Rcg7+ Kf8 34. Rf7+ Kg8 35. d5 Bxd5 36. Rfg7+ Kf8 37. Rd7 Kg8 38. g7 Bf7 39. g6 {1-0 Vachier Lagrave,M (2779)-Navara,D (2741)/Biel 2018}) 2. Nf3 d6 3. d4 cxd4 4. Nxd4 Nf6 5. Nc3 a6 6. f3 e5 7. Nb3 Be6 8. Be3 h5 9. Qd2 Nbd7 10. Nd5 Bxd5 11. exd5 g6 12. Be2 Bg7 13. O-O a5 14. a4 O-O 15. Bb5 Qc7 16. c4 b6 17. h3 Nc5 18. Nxc5 bxc5 19. Ra3 Nh7 20. Rb3 f5 21. Bc6 Rab8 22. Rb5 f4 23. Bf2 e4 24. Qc2 Qe7 25. Qxe4 Qxe4 26. fxe4 Ng5 27. Re1 Nf7 28. Rb1 Ng5 29. Rxa5 Rb3 $1 {[#]} 30. Rb5 Rd3 31. Re1 $2 (31. e5 $1 Bxe5 32. Re1) 31... f3 $1 32. h4 Nf7 $2 (32... fxg2 $1 33. hxg5 Rd2 $3 {[#]} (33... Rdf3 $4 34. Re2 Rxf2 35. Rxf2 Bd4 36. Kxg2) 34. Be3 Rc2 $8 35. Bd7 (35. Rd1 Re2 $8 36. Ra5 Rxe3 37. Kxg2 Re2+ 38. Kh1 Rff2) (35. Ra5 Rf3 $3 {[#](...Be5?? Ra8!)} 36. Ra8+ Kh7 $8 37. Ra7 Rh3 $8 38. Bf2 Rh1+ 39. Kxg2 Rxe1 $19) 35... Be5 $3 {[#]} (35... Rf3 $4 36. Be6+ $8 Kh8 37. Rb8+ $8 Kh7 38. Rb7 $18) 36. Bh3 Rf1+ $3 37. Rxf1 Bh2+ $3 {[#]} 38. Kxh2 gxf1=Q+) (32... Rd2 $1) 33. a5 Ne5 34. a6 Rd2 35. a7 fxg2 36. a8=Q Nf3+ 37. Kxg2 Nxe1+ 38. Kf1 Rdxf2+ 39. Kxe1 Rxa8 40. Kxf2 Rf8+ 41. Ke2 Rf4 42. b4 cxb4 43. c5 Be5 44. cxd6 Bxd6 45. Kd3 Kf7 46. Rb6 Bc5 47. Rb5 Bd6 48. Rb6 Bc5 49. Rb5 1/2-1/2 [Event "Baden-Baden"] [Site "Baden-Baden"] [Date "1870.07.30"] [Round "13"] [White "Steinitz, W."] [Black "Paulsen, L."] [Result "1-0"] [ECO "C25"] [PlyCount "71"] [EventDate "1870.07.18"] [EventType "tourn"] [EventRounds "18"] [EventCountry "GER"] [SourceDate "2010.01.01"] 1. e4 e5 2. Nc3 Nc6 3. f4 exf4 4. d4 {[#]} Qh4+ 5. Ke2 {Steinitz's gambit.} d6 (5... d5) 6. Nf3 Bg4 7. Bxf4 O-O-O (7... f5 $1 8. Qd2 Nf6 9. exf5 O-O-O $36 10. g3 ( 10. Re1 Bxf3+ $1 11. Kxf3 Ne5+ $3 12. dxe5 Qh5+ $1 13. Kf2 Ng4+ 14. Kg1 dxe5) 10... Qh5 11. Bg2 d5 (11... Ne5 $1 12. Raf1 Nxf3 13. Bxf3 $6 Re8+ 14. Be3 g5 $3 {[#]} 15. fxg6 Bh6 $19) 12. h3 Bxf5 13. g4 Qg6 14. Nh4 Qe8+ 15. Kf2 Be4 16. Nxe4 $2 ( 16. Rhe1) 16... Nxe4+ (16... dxe4 $1 17. c3 Nd5) 17. Bxe4 dxe4 18. c3 Bd6 19. Kg2 g6 20. Rhf1 Qe6 21. Bxd6 Rxd6 22. Qe3 Re8 23. Kg1 Ne7 24. Ng2 Nd5 25. Qe2 h5 26. Nf4 Nxf4 27. Rxf4 e3 28. a3 Rd5 29. Raf1 Rg5 30. Rf8 {1/2-1/2 Averbakh, Y-Trifunovic,P/Rijeka 1963}) 8. Ke3 $1 {[#]} Qh5 (8... Bxf3 9. Qxf3 g5 10. Bg3 $8 Qh6 $8 11. Nd5 g4+ 12. Qf4 Qe6) 9. Be2 Qa5 $6 {What will the Queen be looking for? It is necessary to react while the white king is in the meadow.} (9... f5 10. h3 Bxf3 11. Bxf3 Qe8) (9... g5 $1 10. Nxg5 Nf6 11. h3 (11. d5 Ne5 12. Kd2 Nc4+) (11. Bxg4+ Nxg4+ 12. Kd2 Bh6) 11... Bxe2 12. Qxe2 Qg6 13. d5 Ne5 (13... Nb4 $1 {(threatens .. .Nbxd5+)} 14. Kd2 Re8 15. Rae1 h6) 14. Nf3 Bh6 15. Bxh6 Qxh6+ 16. Kf2 Rhg8 17. Rhg1 (17. Nxe5 dxe5 18. g4) 17... Kb8 (17... Nh5) 18. Qd2 Qg6 19. Qf4 Nh5 20. Nxe5 $2 (20. Qf5) 20... dxe5 21. Qxe5 (21. Qe3 f5) 21... Rde8 22. Qd4 Ng3 23. Rae1 Nf5 (23... Qg5 $1 24. Qe3 Qf6+ 25. Qf3 Qb6+ 26. Qe3 Qxb2) 24. Qd3 $2 (24. Qd2 Qb6+ 25. Ke2 $8 Nd4+ 26. Kd1 Nf3) 24... Qb6+ 25. Ke2 Rg3 $1 26. Qc4 (26. Qd2 Qxb2) 26... Qe3+ 27. Kd1 Qxg1 {0-1 Barle,J (2330)-Portisch,L (2635)/ Ljubljana 1975}) (9... Nf6 10. d5 (10. h3 g5 $1) 10... Ne5 11. Kf2 Be7 12. Qd4) 10. a3 $1 (10. d5 Ne5 (10... Qc5+ 11. Kd2) 11. Kf2) 10... Bxf3 {This exchange seems premature. However, the threat of b4, or d5 followed by b4, is scary; some measures (...g5 or ...f5) are necessary.} (10... Nf6 11. d5 (11. b4 Qh5 12. d5 g5 $1) 11... Ne5 12. Nxe5 (12. Kf2 $1) 12... Bxe2 13. Qxe2 dxe5 14. Bxe5 Qb6+ 15. Kd2 Re8 16. Bxf6 gxf6 $44) (10... Re8 11. Kf2 (11. d5 Qc5+ 12. Kd2) 11... Nf6) (10... Nce7 11. Kf2 f5 12. b4 Qb6 13. Be3 d5 14. e5 $16) 11. Kxf3 $1 {[#]} (11. Bxf3 $2 g5 $1 12. Bg3 Bg7 $17) 11... Qh5+ (11... g5 $2 12. b4 Qb6 13. Be3) (11... Nf6 12. b4 Qh5+ (12... Qb6 13. Be3) 13. Kf2) (11... f5 12. d5 Ne5+ 13. Kf2 Nh6 14. h3 Be7 15. Be3 {(threatens to win the Queen)} c6 16. b4 Qc7 17. Rf1 Rhf8 18. Kg1 {(this is called "artificial castling", no ?)} fxe4 19. Rxf8 $16) 12. Ke3 {Of vice ?} (12. Kf2 $1 {(simpler and better)} Qh4+ 13. g3 Qf6 14. d5 Nd4 15. Bc4 g6 (15... g5 16. Qg4+) (15... c5 16. dxc6 Nxc6 17. Kg2) 16. Kg2 Bh6 17. Rf1 $16) 12... Qh4 13. b4 $6 (13. g3 $1 Qe7 14. Kf2) 13... g5 $6 {It is rather the other push here.} (13... f5 $1 14. g3 Qf6) 14. Bg3 Qh6 15. b5 Nce7 16. Rf1 Nf6 (16... f5 17. exf5 Bg7 18. Qd3) 17. Kf2 Ng6 $6 (17... Nxe4+ 18. Nxe4 f5 19. Nxg5 Qxg5 20. Kg1) 18. Kg1 $1 $16 {A third of the moves in the game were made by the King. For what results? A dominant pawns center, a very weak attack on the Queen side, black figures not very harmonious on the kingside.} Qg7 $2 {Worsens the situation.} ( 18... Bg7 19. b6) (18... Nf4 $1 19. a4 d5 20. e5 Ne4 21. Nxe4 dxe4 22. c3 f6) 19. Qd2 $1 h6 $2 {Too slow.} (19... Nf4 20. Bxf4 (20. a4 $1) 20... gxf4 21. Qxf4 Be7 22. Bf3) (19... h5 20. b6 $1 (20. Qxg5 h4 21. Be1) 20... axb6 21. a4 $1) 20. a4 $1 $18 Rg8 (20... Be7 21. a5) (20... Re8 21. b6 $1) 21. b6 $3 {[#]} (21. Rxf6 $1 Qxf6 22. Nd5 Qg7 23. b6 $1) 21... axb6 (21... cxb6 22. Rxf6 $1) 22. Rxf6 $1 (22. a5 $1) 22... Qxf6 23. Bg4+ $1 Kb8 (23... Rd7 24. Nd5) 24. Nd5 Qg7 25. a5 $1 f5 (25... Ne7 26. axb6 Nxd5 (26... cxb6 27. Nxb6 Kc7 28. Qa5) 27. Ra8+ $1 Kxa8 28. Qa5+ Kb8 29. Qa7#) (25... b5 26. a6 $1 b6 27. a7+ $1 (27. Qc3 $1) 27... Kb7 28. Nxc7 $1 (28. a8=Q+ Rxa8 29. Rxa8 Kxa8 30. Nxc7+ Kb7 31. Ne8 $3 Qh8 32. Qc3 $1) 28... Kxc7 29. Qc3+ Kb7 30. Bc8+ $1) 26. axb6 cxb6 27. Nxb6 $1 (27. exf5 $1 $18) (27. Qb4 $1 $18) 27... Ne7 (27... fxg4 28. Ra8+ Kc7 29. Qc3+ Kxb6 30. Qa5+ Kc6 31. d5+ Kd7 32. Qxd8#) (27... Kc7 28. Qc3+ Kxb6 29. Rb1+ ) 28. exf5 $1 (28. Qb4 $1 Kc7 29. Na8+ Kc8 30. Bxf5+ Rd7 31. Qxd6 $1) 28... Qf7 29. f6 (29. Ra8+ Kc7 30. Qa5) 29... Nc6 (29... Qxf6 30. Qc3 $1 Nc6 31. Ra8+ Kc7 32. Nd5#) 30. c4 (30. d5) 30... Na7 31. Qa2 Nb5 32. Nd5 (32. Qa8+ Kc7 33. Qa5) 32... Qxd5 33. cxd5 Nxd4 34. Qa7+ Kc7 35. Rc1+ Nc6 36. Rxc6# 1-0 [Event "Magyarorszag (ch) "] [Site "?"] [Date "1984.??.??"] [Round "?"] [White "Portisch, L."] [Black "Pinter, J."] [Result "0-1"] [ECO "D41"] [PlyCount "66"] [EventDate "1984.??.??"] [SourceDate "2010.01.01"] {37/473} 1. d4 Nf6 2. c4 e6 3. Nf3 d5 4. Nc3 c5 5. cxd5 Nxd5 6. e4 Nxc3 7. bxc3 cxd4 8. cxd4 Nc6 {Fischer's improvement during his world championship. However, in the 21st century we are back to the classic treatment.} ({The old continuation is} 8... Bb4+ 9. Bd2 Bxd2+ 10. Qxd2 O-O 11. Bc4 (11. Bd3 b6 12. O-O Bb7 13. Rfd1 Nc6 14. Qb2 $6 Qf6 $1 15. Rac1 Rfd8 16. Bb5 Rac8 17. Ne5 $2 Nxe5 18. dxe5 Qf4 19. Rxc8 Rxc8 20. Qd4 g5 $1 {[#]Berliner,H-Fischer,R/Bay City 1963}) (11. Be2 Nd7 12. O-O b6 13. Rac1 Bb7 14. Qf4 Nf6 15. Bd3 Rc8 16. Rxc8 Bxc8 17. Rc1 Bb7 18. h3 Re8 19. e5 Nh5 20. Qg4 Bxf3 21. Qxf3 g6 22. g4 Ng7 23. Bb5 Rf8 24. Qe3 {Alekhine,A-Gruenfeld,E/Prague 1931}) (11. Rc1 b6 12. Bd3 Ba6 13. Bxa6 Nxa6 14. O-O Rc8 {Navara,D (2741)-Carlsen,M (2842)/Biel 2018}) 11... Nc6 (11... b6 12. O-O Bb7 13. Rfe1 Nd7 14. Rad1 Rc8 15. Bd3 {(or Bb3, Keres,P-Fine,R/Ostende 1937)} Re8 16. Qe3 {Kortchnoï,V (2660)-Najdorf,M (2560)/Wijk aan Zee 1971}) ( 11... Nd7 12. O-O b6 13. Rfe1 {(ou Tac1, Aronian,L (2793)-Kramnik,V (2808)/ Stavanger 2017)} Bb7 14. Rad1 Rc8 15. Bb3 Re8 16. h4 h6 17. Qf4 {Vachier Lagrave,M (2789)-Giri,A (2782)/Louvain 2018}) 12. O-O b6 13. Rad1 (13. Rfe1) 13... Bb7 14. Rfe1 Na5 (14... Rc8 15. d5 exd5 16. Bxd5 {Spassky,B-Petrosian,T/ Moscow 1969}) (14... Ne7 15. d5 exd5 16. exd5 Nf5 17. Ne5 $1 {Petrosian, T-Korchnoi,V/Il Ciocco (m/6) 23/547 1977}) 15. Bd3 (15. Bf1 Rc8 $14) 15... Rc8 16. d5 Qe7 (16... Qd6 17. Qg5 h6 18. Qh4) (16... exd5 17. e5 $1 {[#]Polugaevsky, L-Tal,M/Moscow 1969}) (16... Rc5) 17. Bb5 (17. Qf4 Nc4 18. Bf1 e5) 17... Nc4 $6 (17... exd5) 18. d6 Qf6 19. Qb4 Ne5 20. Nxe5 Qxe5 21. d7 Rcd8 22. Ba4 (22. Qa4) 22... g6 23. Rd4 (23. Qd6 Qxd6 24. Rxd6 Rb8 25. f3 Rfd8 26. Rc1 Kf8 27. Rc7 Ke7 $11 {Lautier,J (2676)-Pinter,J (2501)/chT-FRA 2004}) 23... Kg7 24. f3 h5 25. Red1 $16) 9. Bc4 b5 10. Be2 (10. Bd3 Bb4+ 11. Bd2 (11. Ke2 $6 $15 {Kotov-Purdy, J/Sydney/1963}) 11... Bxd2+ 12. Qxd2 a6 13. a4 O-O 14. Qc3 Bb7 $1 15. axb5 axb5 16. O-O (16. Bxb5 Rxa1+ 17. Qxa1 Qb6 $10) (16. Rxa8 Qxa8 17. Bxb5 Na7 $10) 16... Qb6 17. Rab1 (17. Rad1) 17... b4 18. Qd2 (18. d5) 18... Nxd4 (18... Rfd8 19. d5 exd5 20. exd5 Rxd5 $4 21. Bxh7+) 19. Nxd4 Qxd4 20. Rxb4 Qd7 21. Qe3 (21. Rfb1 $2 Ba6) 21... Rfd8 (21... Ra3 22. Rd4) 22. Rfb1 Qxd3 23. Qxd3 Rxd3 24. Rxb7 g5 25. Rb8+ Rxb8 26. Rxb8+ Kg7 27. f3 Rd2 28. h4 h6 29. hxg5 hxg5 {1/2-1/ 2 Spassky,B (2660)-Fischer,R (2785)/Reykjavik 1972}) (10. Bxb5 $4 Qa5+) 10... Bb4+ (10... Be7 11. O-O a6 12. a4 b4 13. d5 Na5 14. Bf4 exd5 15. exd5 O-O 16. d6 Bf6 17. Rc1 (17. Rb1 Bc3 18. Bd3 h6 {Van Wely,L (2605)-Ivanchuk,V (2740)/ Monte Carlo 1998}) 17... Bb7 18. d7 $16) (10... Bd6 11. O-O a6 12. a4 b4 13. d5 (13. e5 Be7) 13... exd5 14. exd5 Ne7) 11. Bd2 Qa5 (11... Bxd2+ 12. Qxd2 a6 13. a4 b4 14. O-O O-O 15. d5 $1) 12. Bxb4 {There are two more powerful moves here, which may explain why this variation has gone out of fashion.} (12. d5 exd5 13. exd5 Ne7 14. O-O Bxd2 15. Nxd2 O-O 16. Nb3 Qd8 17. Bf3 (17. Bxb5 Bb7 18. d6 Nf5) 17... Nf5 18. Rc1 Nd6 19. Qd4 Qb6 (19... Qf6 20. Qxf6 gxf6 21. Rc6) 20. Qf4 (20. Rc6 Qxd4 21. Nxd4 Rd8) 20... Bd7 21. Nd4 Rfe8 (21... Nc4 22. Rfe1) ( 21... Rae8 22. a4 $1 bxa4 23. Nc6) 22. Nc6 Nc4 23. Rfe1 Nb2 $2 (23... a6) 24. Be4 $1 Nc4 25. h3 (25. a4) 25... h6 26. Bd3 Nb2 27. Bb1 Bxc6 (27... Nc4) 28. dxc6 Rxe1+ 29. Rxe1 Qxc6 30. Be4 (30. Qb4) 30... Qc3 31. Rc1 Nd3 32. Qxf7+ $3 { 1-0 Jussupow,A-Ribli,Z/Montpellier (ct) 40/519 1985} (32. Rxc3 $2 Nxf4 33. Rf3 Ne2+ $8 34. Kf1 Re8 $8 35. Re3 Nd4 36. Bh7+ Kf8)) (12. a4 Bxd2+ (12... bxa4 13. Rxa4 Bxd2+ 14. Nxd2 Qd8 15. Qa1 (15. d5 {(Geller,E (2540)-Mikhalchishin,A (2505)/Riga 1985/URS-ch)} exd5 16. exd5 Ne7 17. O-O O-O) 15... O-O 16. O-O) 13. Qxd2 Qxd2+ (13... bxa4 14. Qxa5 Nxa5 15. Bb5+ Bd7 16. Bxa4 Nb7 17. Ke2) 14. Kxd2 bxa4 {(Georgiev,K (2555)-Pinter,J (2565)/Szirak 1985)} 15. Rxa4 Bd7 16. Kc1) 12... Qxb4+ 13. Qd2 Bb7 $1 $146 (13... Qxd2+ 14. Kxd2 a6 15. Rac1 $14) 14. a3 (14. Qxb4 Nxb4 15. Bxb5+ Ke7 16. O-O (16. Rb1 a5) 16... Bxe4 $11) 14... Qxd2+ 15. Kxd2 a6 16. a4 $1 b4 17. a5 (17. Rhc1 $1 $14) 17... Rd8 18. Ke3 f5 $1 {[/^ a8-h1]} 19. exf5 exf5 20. Bc4 $1 Ke7 $1 21. d5 Kf6 $1 {[#]Excellent Knight's sacrifice.} (21... Nb8 $2 22. Kd4 $1 $16) (21... Na7 $6 22. Kd4 $1 Nb5+ 23. Kc5) (21... Rhe8 22. dxc6 Kf8+ (22... Kf6+ {: texte}) 23. Kf4 $8 Re4+ $8 24. Kxf5 Bxc6 25. Rhd1 $1 (25. Bb3 $2 Rd6) 25... Rxd1 26. Rxd1 Rxc4 27. Ne5 $1 Be4+ 28. Ke6 $11) 22. dxc6 (22. Rhe1 $2 Ne7 $17) 22... Rhe8+ 23. Kf4 $8 { Black has a good game, but the situation is very complex.} Re4+ $2 {There were two better moves.} (23... g5+ $1 24. Kg3 $8 (24. Nxg5 $2 Rd4+ 25. Kg3 Rg4+ 26. Kh3 Bxc6 $17) 24... f4+ $8 25. Kh3 $8 (25. Kg4 $4 h5+) 25... Bc8+ ( 25... Bxc6 26. Rhe1 h5 27. Rxe8 Rxe8 28. Ne1 Re4 29. Bd3 b3 $1 $44) 26. g4 $8 h5 $8 27. Kg2 hxg4 28. Ne1 Bf5 $1 {(paralyzing the Knight)} (28... Rd2 $2 29. Nd3 $1 {rather than Ra2? (JP) ...Rd1!}) 29. Rf1 (29. Bb3 $2 Be4+) 29... f3+ 30. Kg1 {(artificial castle !)} Rh8 31. Bxa6 Rh7 32. c7 $1 Rdh8 33. Bb7 $8 Rxc7 ( 33... Rxh2 34. Nxf3) 34. a6 b3 35. Ra3 b2 36. Nxf3 $11) (23... Bxc6 $1 24. Rhe1 (24. Kg3 f4+ 25. Kh4 h6 $8 26. Rhe1 g5+ 27. Kh3 h5) 24... g5+ $8 25. Kg3 $8 f4+ 26. Kh3 h5 27. Rxe8 Bxe8 28. Ne1 Rd4 29. Rc1 Bd7+ 30. g4 hxg4+ 31. Kg2 Bc6+ 32. Kg1 Be4 $44) 24. Kg3 $16 Bc8 (24... Rg4+ 25. Kh3 Bxc6 26. Rac1 (26. Bxa6 {JP} Rg6 $1 27. Rhc1 Rh6+ 28. Nh4 Rd6) 26... Be4 (26... Rg6 27. Nh4 Rh6 28. Rhe1 Be4 29. f3) 27. Rhe1 Rf4 28. Re3 $16) (24... Bxc6 25. Rac1 (25. Bxa6 Rg4+ 26. Kh3 Rg6 27. Nh4 Rh6) 25... Rg4+ (25... Bb7 26. h3) (25... f4+ 26. Kh4 $1) (25... g5 26. h4) 26. Kh3 Rg6 (26... g5 27. Bxa6) (26... Rdd4 27. Be2 Bxf3 28. gxf3 $1) 27. Nh4 Rh6 28. Rhe1 $1 Rd6 29. Rcd1 $16) 25. Rac1 $3 {[#]The best move.} (25. Bxa6 Bxa6 26. Rhd1 Rxd1 27. Rxd1 Rg4+ 28. Kh3 Rc4 29. Rd6+ Ke7 30. Rd7+ Kf6 31. Rb7 g5 $1 $44 {JP}) (25. c7 $1 Rd6 (25... Rde8 26. Rhc1 Rg4+ 27. Kh3 f4 28. Be6 $3 {transposes into the note 27 c7!}) (25... Rg4+ 26. Kh3 Re8 27. Rhc1) 26. Bg8 $3 {[#]} f4+ (26... Rg4+ 27. Kh3 f4 28. Rhd1 Rxd1 29. Rxd1 g5 30. Rd6+ $8 Ke7 31. Re6+ $1) 27. Kh4 Ke7 $1 {(threatens of perpetual)} 28. Bxh7 Rh6+ 29. Kg5 Rxh7 30. Rhe1) (25. h3 $2 Rxc4) 25... Rg4+ 26. Kh3 f4 $1 {[#]Tension is at its highest.} 27. Ne5 $4 {A fun trick, but a losing move.} (27. Bxa6 $1 {(a good move for a... draw)} Rg3+ $8 (27... Be6 $2 {(...Bf5? Rc5!!)} 28. Bc4 $3 {[#] (rather than Rhe1?= JP)} Bf5 29. c7 Rd6 (29... Re8 30. Bd3 $1) (29... Rg3+ 30. Kh4 Rg4+ 31. Kh5) (29... Rg6+ 30. g4 Rxg4 {only fails because cxd8Q+ check}) 30. Rhd1 $1 Rxd1 31. Rxd1 g5 32. Rd6+ $8 Ke7 (32... Kg7 33. Nxg5 $8) 33. Re6+ $3 Kd7 34. Ne5+ $8) 28. Kh4 Rg4+ $8 (28... g5+ $2 29. Kh5 Bg4+ 30. Kh6 Rg8 31. hxg3 Rg6+ 32. Kxh7 Bf5 33. c7 $1 {(or Rh6! JP)} Rg7+ 34. Kh8 $18) 29. Kh3 $8 $11 {JP}) (27. c7 $3 {(a better move... to win)} Re8 (27... Rd6 28. Rhd1 $8 Rg6+ 29. g4 $3 fxg3+ 30. Kg2 $18) 28. Be6 $3 {[#](it is not a Novotny but, in a way, it's even better)} (28. Rhd1 $2 Rg3+ {(...g5? Rd6+! for Be6)} 29. Kh4 $11 Rg4+ 30. Kh5 $2 Re5+ $3 {[#]} 31. Nxe5 g6+) (28. Rhe1 $4 g5 $1 29. Be6 Rxe6 $8 30. Kxg4 Rxe1+) 28... Bxe6 29. Rc6 $1 h5 (29... Rg3+ 30. Kh4 Rg4+ 31. Kh5 Rg6 32. Rxe6+ $8 {is similar}) 30. Rxe6+ $8 Kxe6 31. Re1+ $8 Kd7 32. Rxe8 Kxc7 33. Re2 g5 (33... Rg6 34. Rb2) 34. g3 $1 fxg3 35. hxg3 $18 ) 27... Kg5 $1 {Given !! by JP, while...} (27... Kxe5 $2 28. Rhe1+ Kf6 29. Be6 $1 {JP} Bxe6 30. Rxe6+ Kxe6 31. Kxg4 b3 32. c7 Rc8 33. Kxf4 $14) (27... Rg3+ $3 {(even more convincing)} 28. Kh4 h5 $1 {(threatens mate in 2)} ({ also} 28... Rg6 $1 29. Nd7+ {(Nxg6 ...hxg6)} Rxd7 $8 30. Be6 $1 Rd5 $3 {[#]} 31. Bxc8 Rdg5 $3 32. Bg4 Rh6+ 33. Bh5 Rhxh5#) 29. Nf7 (29. Ng6 Rxg6 {threatens ... Rg4+ or ...Rh6}) 29... Rg4+ $8 30. Kh3 g5 $3 31. Nxg5 Kxg5 {followed by mate}) ( 27... h5 $2 28. Nd7+ $8 Rxd7 $8 29. cxd7 $8 Bxd7 $8 30. Rhd1 $1 Rg3+ 31. Kh4 Rg4+ 32. Kh3 $11) (27... Rg5+ $6 28. g4 $8 (28. Kh4 $2 Rg6 $3 29. Nxg6 hxg6 $8) 28... Rxe5 29. c7 Rd2 $17) 28. Nf7+ (28. Nf3+ Kh5 $8 (28... Kh6 $2 29. Rhe1 $3 {[#]} (29. Rhd1 $2 Rg3+ 30. Kh4 Rxf3 $1 31. gxf3 g5# {JP}) 29... Rg3+ 30. Kh4 Rxf3 31. Be6 $1 Rxf2 32. c7 Rd5 $1 33. Bxc8 Rh5+ 34. Kg4 Rg5+ 35. Kh4 $11) 29. Bf7+ (29. Rhe1 Rg3#) 29... g6 $8 30. Rc5+ Rg5+ $8 31. g4+ Bxg4+ $8 32. Kg2 Rxc5 $19) (28. Nxg4 $2 Bxg4#) 28... Kh5 $8 {Threatens mate.} 29. Be2 Rd3+ $8 30. g3 (30. Bf3 Rxf3+ 31. gxf3 Rg3# {JP}) 30... f3 $3 31. Rc5+ (31. Bxf3 Rxf3 32. Kg2 (32. Rc5+ Rg5+) 32... Rxf7 $19) 31... Rg5+ 32. g4+ Bxg4+ 33. Kg3 fxe2+ 0-1 [Event "2#"] [Site "?"] [Date "1960.??.??"] [Round "?"] [White "Carlsson, D."] [Black "4525.36"] [Result "1-0"] [SetUp "1"] [FEN "6B1/3rNpK1/PQ5p/2N3pP/p2k2n1/qpR5/1P1p3B/7R w - - 0 1"] [PlyCount "1"] [EventDate "1960.??.??"] [SourceDate "2010.01.01"] 1. -- 1-0 [Event "2#"] [Site "?"] [Date "1961.??.??"] [Round "?"] [White "Ekestubbe, G."] [Black "1555.24"] [Result "1-0"] [SetUp "1"] [FEN "8/3p1N1b/3pr3/3N4/3kppQ1/2RP2nR/B1P4B/K7 w - - 0 1"] [PlyCount "1"] [EventDate "1961.??.??"] [SourceDate "2010.01.01"] 1. -- 1-0 [Event "2#"] [Site "?"] [Date "2011.??.??"] [Round "?"] [White "Janevski, Z."] [Black "1841.35"] [Result "1-0"] [SetUp "1"] [FEN "Q7/3pPB2/2r2R2/4p2p/3Pk1Pr/2p4p/1b2K3/1N1R4 w - - 0 1"] [PlyCount "1"] [EventDate "2011.??.??"] [SourceDate "2010.01.01"] 1. -- 1-0 [Event "2#"] [Site "?"] [Date "1956.??.??"] [Round "?"] [White "Tuchakov, J."] [Black "0548.32"] [Result "1-0"] [SetUp "1"] [FEN "8/3Np3/1p5R/1N1n1B2/PPk5/K1P4R/1n2r3/6b1 w - - 0 1"] [PlyCount "1"] [EventDate "1956.??.??"] [SourceDate "2010.01.01"] 1. -- 1-0 [Event "2#"] [Site "?"] [Date "2001.??.??"] [Round "?"] [White "Kupper, J."] [Black "1428.22"] [Result "1-0"] [SetUp "1"] [FEN "5B1n/4N3/5p2/1Np1kB2/3r2n1/5RP1/1Q1P4/4K3 w - - 0 1"] [PlyCount "1"] [EventDate "2001.??.??"] [SourceDate "2010.01.01"] 1. -- 1-0 [Event "2#"] [Site "?"] [Date "1990.??.??"] [Round "?"] [White "Rossomakho, Y."] [Black "4558.43"] [Result "1-0"] [SetUp "1"] [FEN "1B1rQ3/3Rb2p/1p1q4/6N1/N1PkBP2/1P2p3/3nP3/n2R2K1 w - - 0 1"] [PlyCount "1"] [EventDate "1990.??.??"] [SourceDate "2010.01.01"] 1. -- 1-0 [Event "2#"] [Site "?"] [Date "1960.??.??"] [Round "?"] [White "Bachl, E."] [Black "1888.04"] [Result "1-0"] [SetUp "1"] [FEN "Qb1nR3/1r4nB/8/2BN1r2/1pp1Np2/2pk4/7R/3bK3 w - - 0 1"] [PlyCount "1"] [EventDate "1960.??.??"] [SourceDate "2010.01.01"] 1. -- 1-0 [Event "2#"] [Site "?"] [Date "2008.??.??"] [Round "?"] [White "Berg, W."] [Black "1228.43"] [Result "1-0"] [SetUp "1"] [FEN "8/2N4N/1PP1p1R1/p1n1k2P/p3n2R/B3K3/1PB5/4Q3 w - - 0 1"] [PlyCount "1"] [EventDate "2008.??.??"] [SourceDate "2010.01.01"] 1. -- 1-0 [Event "2#"] [Site "?"] [Date "1927.??.??"] [Round "?"] [White "Van Dijk, J."] [Black "1885.11"] [Result "1-0"] [SetUp "1"] [FEN "r1N3nb/5Q2/8/R1B1kp2/r7/5B1R/5PN1/1b5K w - - 0 1"] [PlyCount "1"] [EventDate "1927.??.??"] [SourceDate "2010.01.01"] 1. -- 1-0 [Event "2#"] [Site "?"] [Date "1950.??.??"] [Round "?"] [White "Musante, H."] [Black "1858.35"] [Result "1-0"] [SetUp "1"] [FEN "8/r1p1BNpr/2p2PB1/pR6/Rb2N2k/4nP1p/K5nP/2Q5 w - - 0 1"] [PlyCount "1"] [EventDate "1950.??.??"] [SourceDate "2010.01.01"] 1. -- 1-0 [Event "2#"] [Site "?"] [Date "1958.??.??"] [Round "?"] [White "Batsleer, I."] [Black "1575.12"] [Result "1-0"] [SetUp "1"] [FEN "8/3N3R/2Npk3/R2b1p2/1Pr4b/1Q6/Kn6/1B6 w - - 0 1"] [PlyCount "1"] [EventDate "1958.??.??"] [SourceDate "2010.01.01"] 1. -- 1-0 [Event "3# "] [Site "?"] [Date "1978.??.??"] [Round "?"] [White "Bogdanov, E & Makaronetz L"] [Black "4858.24"] [Result "1-0"] [SetUp "1"] [FEN "5N2/3r1q2/p1p4R/1nPbkr2/K4pRB/1p1Q2n1/1N2P1B1/8 w - - 0 1"] [PlyCount "1"] [EventDate "1978.??.??"] [SourceDate "2010.01.01"] 1. -- 1-0 [Event "3#"] [Site "?"] [Date "2001.??.??"] [Round "?"] [White "Marandiuk, M."] [Black "1748.48"] [Result "1-0"] [SetUp "1"] [FEN "nb1R2K1/1p4Q1/p2p4/N1pk2pP/P2Np1P1/r4ppr/5P1B/n7 w - - 0 1"] [PlyCount "1"] [EventDate "2001.??.??"] [SourceDate "2010.01.01"] 1. -- 1-0 [Event "3#"] [Site "?"] [Date "1960.??.??"] [Round "?"] [White "Schiffmann, An"] [Black "0111.21"] [Result "1-0"] [SetUp "1"] [FEN "5R1B/4N3/3p4/8/4kP2/2P5/4K3/8 w - - 0 1"] [PlyCount "1"] [EventDate "1960.??.??"] [SourceDate "2010.01.01"] 1. -- 1-0 [Event "3#"] [Site "?"] [Date "1957.??.??"] [Round "?"] [White "Leopold, R."] [Black "4244.25"] [Result "1-0"] [SetUp "1"] [FEN "3K4/3p3p/R2P4/2B1kpP1/1pR2N1Q/2p5/n1q5/1b6 w - - 0 1"] [PlyCount "1"] [EventDate "1957.??.??"] [SourceDate "2010.01.01"] 1. -- 1-0 [Event "7#"] [Site "?"] [Date "2001.??.??"] [Round "?"] [White "Koenig, W."] [Black "0778.36"] [Result "1-0"] [SetUp "1"] [FEN "rn6/1Np2K2/p3B3/p3k3/6pn/2pP2Pb/2Np1P1p/1R1r2b1 w - - 0 1"] [PlyCount "1"] [EventDate "2001.??.??"] [SourceDate "2010.01.01"] 1. -- 1-0 [Event "h#2 5 sol"] [Site "?"] [Date "2017.??.??"] [Round "?"] [White "Popa, N."] [Black "4133.35"] [Result "1-0"] [SetUp "1"] [FEN "6nq/4ppbQ/4PP1p/6p1/4KPp1/8/2R5/1k6 b - - 0 1"] [PlyCount "1"] [EventDate "2017.??.??"] [SourceDate "2010.01.01"] 1... -- 1-0 [Event "h#2 with set play"] [Site "?"] [Date "1961.??.??"] [Round "?"] [White "Rusek, J."] [Black "3044.41"] [Result "1-0"] [SetUp "1"] [FEN "6K1/6P1/8/5N2/5bkP/4p2n/2B1PP1q/8 b - - 0 1"] [PlyCount "1"] [EventDate "1961.??.??"] [SourceDate "2010.01.01"] 1... -- 1-0 [Event "h#3 2 sol"] [Site "?"] [Date "2012.??.??"] [Round "?"] [White "Jones, Ch"] [Black "0440.53"] [Result "1-0"] [SetUp "1"] [FEN "K7/8/4b1p1/2P1r1p1/2PpPP2/4k2P/8/5R1B b - - 0 1"] [PlyCount "1"] [EventDate "2012.??.??"] [SourceDate "2010.01.01"] 1... -- 1-0 [Event "h#3,5 2 sol"] [Site "?"] [Date "2017.??.??"] [Round "?"] [White "Foster, G."] [Black "0314.00"] [Result "1-0"] [SetUp "1"] [FEN "2r5/8/8/1n1k4/5K2/N7/8/2B5 w - - 0 1"] [PlyCount "1"] [EventDate "2017.??.??"] [SourceDate "2010.01.01"] 1. -- 1-0 [Event "h#6,5"] [Site "?"] [Date "2017.??.??"] [Round "?"] [White "Mihajloski, Z."] [Black "3340.01"] [Result "1-0"] [SetUp "1"] [FEN "8/8/8/r2k4/q4b2/8/1Kp5/2B5 w - - 0 1"] [PlyCount "1"] [EventDate "2017.??.??"] [SourceDate "2010.01.01"] 1. -- 1-0 [Event "s#5"] [Site "?"] [Date "1960.??.??"] [Round "?"] [White "Rusek, J."] [Black "1521.21"] [Result "0-1"] [SetUp "1"] [FEN "8/3p4/2P5/2PB1k2/R4N1K/3r4/2Q1R3/B7 w - - 0 1"] [PlyCount "1"] [EventDate "1960.??.??"] [SourceDate "2010.01.01"] 1. -- 0-1