More technical problems than usual for this last session of 2018, with, in addition to the cuts, the "chopping" of the sound and the Madrasis freezes.
As a result, the fairy part is even shorter than the previous course.
Below is the Master's report
---
Master's words
---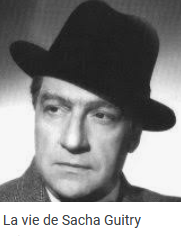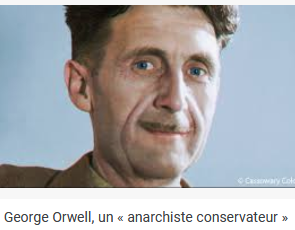 "You are beautiful! -- It seems! -- No, it appears!" (S. Guitry).
"Are you yawning? Are you bored with me? -- It's not that, but as you and I are one, I get bored when I'm alone" (A. de Rivarol answering his wife).
"A great civilisation is not conquered from without, until it is destroyed from within" (W. Durant).
"A people that elects corrupt, renegades, impostors, thieves and traitors is not a victim, but an accomplice" (G. Orwell).
"If we put a red dot on the head of every idiot, the world would look like a field of poppies" (M. Audiard).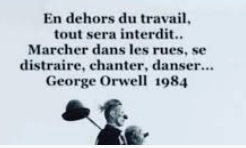 "Your generosity is misunderstood, try a little selfishness".
"If after a game I'm not tired, that's a bad sign. If I am exhausted, then everything is in order. After my game against Capablanca [1938] I was unable to stand up" (M. Botvinnik).
Blunderbuss. Heard recently a personage, believing himself important in the chess world, to say that Philidor, in short, was bad politically. Would you believe it, he was a Royalist, which in 1788 was a very original thing to say. Worse, go figure, he dared to flee the revolutionary turmoil. It would certainly have been entertaining to see our bloated man transplanted to this period, as in the Fernandel film, and to see him as a sans-culotte, mauled by the Robespierrists or others. He has probably never heard of J. de Maistre, L. de Bonald, R. de La Tour du Pin, A. de Rivarol or, let us be gentleman, Ed. Burke.
Fortunately, on the same medium, a talented young lady reminded that luck plays a great role in Chess tournaments (and, I add, in composition) by giving two clear examples, after Donner, Beliavsky and so many others (quotations on request).
Even limiting ourselves to our Chess microcosm, and to the only technical interventions, concerning endgames and others, I am often reproached to criticize some of my contemporaries, sometimes severely. By doing so, one does not go all the way to refute, or even try to do it, the said criticisms. And when one does protest, it is not directed against them, but against the person making them. Which tends to make me believe that they are justified. And thus to make me persevere in this alleged flaw!
A mate in 3 from the 18th century, intended for players rather than problem solvers: despite its 4 (!) variations, it looks like a game played on Saturday afternoon in the circle. Then a real game where Black admits defeat instead of mating or, failing that, drawing.
Don't miss the nice ZZ with Bishop & Knight against two pawns, which will end with a well known fortress with the same Bishop & Knight, against a Queen. A festival of forks for enfilades, with triple echo and... a little extra. It is signed by the world number 1.
A skein with rook and pawn in each side. The monster makes some inhuman moves, but the whole thing is very understandable. He gives us an echo-chameleon with an example from almost two years ago, see Taïmanov-Larsen (after the 55th move) in http://lecoursdumaitre.e-monsite.com/en/pages/cours/cat-2017/january-17-2017.html. A useful lesson is the notion of the "golden mean": the defensive King has 3 moves of a file at his disposal, but the central square will leave him more choice. We also find a theme dear to the problemists: the horizontal-vertical correspondence, about the cuts of the Black King by the White Rook.
Homework for January: a tactical festival, a choice of a good square for the Bishop, finally a Rook + Knight against Rook and pawns.
Tal-Botvinnik: the premiere of the match, which impressed me so much (at the tender age of 14) a few days after it had taken place (perfect live coverage only existed for the spectators in the hall at the time). Then the years, or rather decades, passed. I now have a strange feeling: the whole important phase, introduced by what appeared to me astonishing, the famous 11 Kd1!!?, lasts in fact only 8 moves, since after 18 h4! it is folded... Eight moves of a certain density, certainly. Let us note, there too, an echo-chameleon at moves 13 & 14.
And the 6th game: chess-poker. The wizard of Riga simply transforms a loss into a gain (see the 25th move). And this thanks to... a horizontal rook move, of which we saw some samples in the previous game! Have fun.
Coincidentally, the three moves of the King on the same file come back in the second fairy tale.
Practice: some easy 2-mates, then some not so easy 2-mates. A 3# given at the 2017 Lithuanian championship, another at the Slovakian one. A fun 4#, quite easy. The 5# is a classic illustrating the theme invented by the author. In the 6#, the same figure does all the work.
The helpmate 2# has a twin with, of course, echoing mats. In the 3#, it is a strategy echo. In the 5# helpmate, the mate board can be guessed, it remains to be manoeuvred. Finally a very affordable 5# selfmate.
Have a good time. See you in January if Deus vult.
PS: Oleg Pervakov, world number 1 in study composition, honoured me with a 4th prize for my 2016 Rpp/Rpp (see "moï etyudy"). Would he have bet to change my mind about the judges?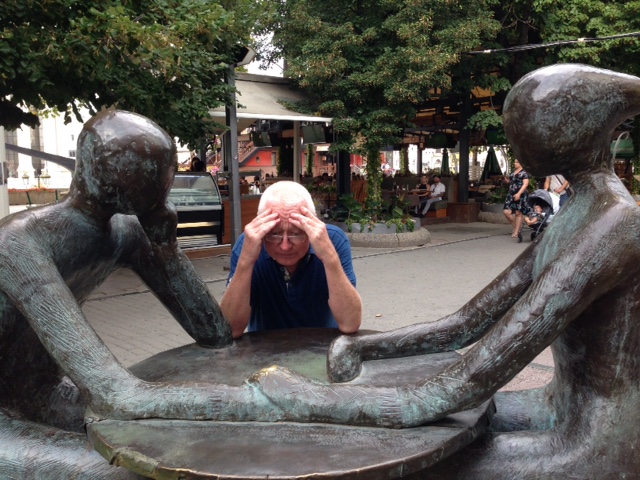 Master's diagrams
[Event "?"] [Site "?"] [Date "1750.??.??"] [Round "?"] [White "Del Rio, Ercole"] [Black "1704.13"] [Result "1-0"] [SetUp "1"] [FEN "5r1k/6pp/8/r5N1/6Q1/2n5/p5PK/4R3 w - - 0 1"] [PlyCount "5"] [EventDate "1750.??.??"] [EventType "schev (corr)"] [SourceDate "2010.01.01"] {Mat in 3 moves.} 1. Re8 $3 {Not the only win, but the shortest.} (1. Qf3 $1 Raa8 $1 2. Qd3 $1 g6 3. Qd7 $18) (1. Qh5 $1 h6 2. Nf7+ Rxf7 3. Qxa5) 1... Rxe8 (1... Ra8 {(on ...Rf5 one plays the same)} 2. Qf5 $1 {[#]} (2. Ne6 g6 3. Qd4+ Kg8 4. Qg7#) 2... g6 3. Qxf8#) (1... Kg8 2. Qe6+ $1 {[#]} Kh8 3. Rxf8#) (1... g6 2. Qd7 $1 {[#]} Rxe8 (2... Ra7 3. Rxf8#) 3. Qxh7#) 2. Qh5 $1 {[#]} Rxg5 (2... Rf8 3. Qxh7#) 3. Qxe8# 1-0 [Event "?"] [Site "?"] [Date "1994.??.??"] [Round "?"] [White "Sieglen, Gawehns"] [Black "4440.43"] [Result "0-1"] [SetUp "1"] [FEN "4R3/Q4ppk/7p/3B3b/Pq6/6P1/3r1P1P/6K1 w - - 0 29"] [PlyCount "10"] [EventDate "1994.??.??"] [SourceDate "2010.01.01"] 29. Bxf7 $4 {Black resigns here, instead of mating.} (29. Qa8 $1 Qc5 30. Rh8+ Kg6 31. Qc6+ Qxc6 32. Bxc6 $16) (29. Be4+ $1 Bg6 30. Bxg6+ Kxg6 31. h4 $16 ) 29... Qb1+ $8 30. Kg2 Qh1+ $3 {[#]This sacrifice forces a mate in 3, the other sacrifice draws, the other moves lose.} (30... Bf3+ $2 31. Kxf3 Qh1+ $8 32. Kg4 Qd1+ $8 33. Kf4 (33. Kh3 Qf1+ $8 34. Kh4 g5+ $8 35. Kg4 $8 Qd1+ {idem}) 33... g5+ $8 34. Ke4 (34. Ke5 Qe1+ $8 35. Qe3 $8 Re2 $8 36. Bh5 Rxe3+ 37. fxe3 Qxe3+ 38. Kf6 $11) 34... Qb1+ $1 35. Kf3 Qh1+ $8 36. Kg4 Qd1+ $8 37. f3 Rd4+ $8 38. Qxd4 Qxd4+ 39. Re4 $11) 31. Kxh1 (31. Kh3 Qf1+ $8 32. Kh4 g5+ $8 33. Kxh5 Qh3#) 31... Bf3+ $8 32. Kg1 Rd1+ $8 33. Re1 Rxe1# 0-1 [Event "?"] [Site "?"] [Date "2011.??.??"] [Round "?"] [White "Vlasenko, V."] [Black "0311.12"] [Result "1/2-1/2"] [SetUp "1"] [FEN "K7/1P2p3/8/7r/8/8/4p2N/6kB w - - 0 1"] [PlyCount "29"] [EventDate "2011.??.??"] [SourceDate "2010.01.01"] 1. Nf3+ $8 (1. b8=Q $2 Ra5+ $8 2. Kb7 (2. Qa7+ Rxa7+ $8 3. Kxa7 Kxh2) 2... Rb5+ $8 3. Kc7 Rxb8 $8 4. Nf3+ Kxh1 $1 5. Kxb8 e5 $1 (5... Kg2 $1) 6. Kc7 e4 $1 7. Ne1 Kg1 $1 $19) (1. Ka7 $2 Rxh2 $1 2. b8=Q e1=Q $8 $19) 1... Kf1 $1 (1... Kxh1 2. b8=Q $8 Ra5+ 3. Qa7 $8 Rxa7+ 4. Kxa7 Kg2 5. Ne1+ $8 Kf1 6. Nc2 $8 e5 7. Kb6 $8 e4 8. Kc5 $8 $11) (1... Kf2 2. b8=Q $8 Ra5+ 3. Qa7+ (3. Kb7) 3... Rxa7+ 4. Kxa7 e5 5. Nxe5 $8 e1=Q 6. Nd3+ $8) 2. b8=Q $8 (2. Ka7 $2 Rh8 $1 3. b8=Q Rxb8 $8 4. Kxb8 e5 $3 {ZZ [#]} 5. Nxe5 (5. Ka7 e4 $8 6. Nd2+ Kf2 $8 7. Nxe4+ Ke3 $8 8. Nf6 e1=Q $8 9. Bb7 Qa1+ $1) (5. Kc7 e4 $8 6. Nd2+ Kf2 $8 7. Nxe4+ Ke3 $8 8. Nc5 e1=Q 9. Bb7 Kd4 $19) 5... e1=Q $8 6. Nd7 $1 Qg3+ $1 7. Kb7 Qd6 $1 $19) (2. Nh2+ $2 Kf2 $8 3. Ng4+ (3. Nf3 Rxh1) 3... Kg1 $8 4. b8=Q Ra5+ $8) (2. Nd2+ $2 Kf2 $8 3. b8=Q Ra5+ $8) 2... Ra5+ {Two legal moves. Are they equivalent ?} 3. Qa7 $3 {[#]} (3. Kb7 $2 Rb5+ $8 4. Ka7 Rxb8 $8 5. Kxb8 e5 $8 $19 {ZZ above}) 3... Rxa7+ 4. Kxa7 e5 5. Kb8 $3 {ZZ. [#] The King must go away to prepare a fortress.} (5. Kb6 $2 e4 $8 6. Nd2+ Kf2 $8 7. Nxe4+ Ke3 $8 8. Nd6 (8. Nf6 $6 e1=Q 9. Bb7 Qb4+) 8... e1=Q 9. Bc6 Kd4 10. Nb5+ Ke5 11. Bb7 Qe3+ 12. Kc6 Qf2 $1 ) 5... e4 6. Nd2+ $8 Kf2 (6... Kg1 7. Bxe4 $8) 7. Nxe4+ $8 Ke3 8. Nf6 $3 {[#]} e1=Q 9. Bb7 $3 {[#]} Kd4 (9... Qg3+ 10. Ka7 $1) (9... Qa5 10. Nd5+ $8) 10. Nd5 $8 { Karstedt. This is studied in "all the endgame books", it is said traditionally.} Qe8+ 11. Ka7 $8 (11. Kc7 $2 Kc5 $1 $19) 11... Qa4+ 12. Kb8 $8 (12. Kb6 $2 Qa3 $1 13. Kc7 Qf8 $1 14. Kc6 Qc5+ 15. Kd7 Ke5) 12... Kc5 13. Ba8 $1 {Without fear or reproach.} (13. Nc3 $6 Qe8+ 14. Ka7 $8 Kd6 15. Nd5 $8 ) 13... Qe8+ (13... Kd6 14. Bb7 $1) 14. Ka7 $8 Qc8 15. Bb7 $8 1/2-1/2 [Event "?"] [Site "?"] [Date "2010.??.??"] [Round "?"] [White "Pervakov, O."] [Black "3144.32"] [Result "1-0"] [SetUp "1"] [FEN "6K1/8/3Rp2k/P5p1/8/6Pb/2B2P2/2n1N1q1 w - - 0 1"] [PlyCount "19"] [EventDate "2010.??.??"] [SourceDate "2010.01.01"] {Quite a short but wide solution: one junction on the 3rd move, two on the 4th. But it is all over by the 10th move at the latest. A secondary variation on the 2nd move, ignored by the usual commentators, gives a little more salt to the study} 1. g4 $8 {Threaten mate in 1, but also Rd7.} (1. Rd7 $2 Bf5 $8 (1... g4 $4 2. f4 $1)) (1. Nf3 $4 Qxf2 $8 $19) 1... Bxg4 (1... Qxg4 $6 2. Rd7 $8 Qf5 3. Bxf5 Bxf5 4. a6 $18) 2. Rd7 $8 Bf5 (2... Nd3 3. Rh7+ $8 (3. Bxd3 $2 Bf5 $8 4. Bxf5 exf5 $8 5. Nf3 $2 Qa1 $19) 3... Kg6 4. Nxd3 $8 Kf5 (4... Bf5 5. Ne5+ $1 Kf6 6. Nd7+ $8 Kg6 7. Rg7+ $8 Kh5 8. Bxf5 $18) 5. a6 $8 Qa1 6. Rf7+ $8 (6. a7 $2 Bf3 $8 7. Rf7+ Kg4 $8) 6... Ke4 7. a7 $1 {(threatens Ba4)} Kd4 (7... Bh5 8. Nf4+) 8. Rd7+ $1 Kc3 9. Rc7+ $8 Kd2 10. Nc5 $1 {(threatens Nb3+ or Be4)} Kxc2 11. Na4+) 3. Bxf5 $8 exf5 (3... g4 4. Rh7+ $8 Kg5 5. Nf3+ $3 {[#]} gxf3 6. Rg7+ $8) 4. Nf3 $3 {[#]} Qf1 (4... Qg2 5. Rh7+ $8 Kg6 6. Nh4+ $3 {[#]} gxh4 7. Rg7+ $8) (4... Qxf2 5. Rh7+ $8 Kg6 6. Ne5+ $8 Kf6 7. Ng4+ $3 {[#]} fxg4 8. Rf7+ $8) 5. Ne5 $8 g4 6. Nf7+ $8 Kh5 (6... Kg6 7. Rd6+ $8 Kh5 8. Rh6#) 7. Rd6 $8 g3 8. f3 $3 {[#]Black lacks the defence ...Qc1.} Qxf3 9. Rh6+ Kg4 10. Ne5+ $8 {Triple echo, with a very different main variation in addition.} 1-0 [Event "?"] [Site "?"] [Date "2002.??.??"] [Round "?"] [White "Casella, Anderson"] [Black "0400.11"] [Result "1/2-1/2"] [SetUp "1"] [FEN "8/6r1/1k6/8/7p/R6K/6P1/8 w - - 0 1"] [PlyCount "34"] [EventDate "2002.??.??"] [SourceDate "2010.01.01"] {Analysis according to Dvoretzky. Black's player should not be confused with the Swedish grandmaster Ulf Andersson} 1. Ra4 $2 {This should only be played after a precaution, in order to make the Black rook passive} ({Black to move would easily draw} 1. -- Kc6 $1 (1... Rg8 $1) 2. Ra2 Kd6 $1 3. Kxh4 Ke6 $1 4. g4 Rg8 $3 {(for ...Kf7)} 5. Rf2 Rh8+ $8) (1. Rc3 $2 Kb5 $8 2. Rc2 Rh7 $8 $11) (1. Ra2 $3 {(the only good move, threatening the black pawn)} Rh7 ( 1... Rg8 {(...Kc5 Kxh4 ...Rh7+ Kg5! ...Rh2 Rd2 ...Kc4 Kf4! ...Kc3 Ke3!)} 2. Kxh4 $1 {(or Rc2! ...Rh8 Rc4!)} Rh8+ 3. Kg5 $8 Rg8+ 4. Kf5 Rf8+ 5. Ke5 $1 Re8+ 6. Kf6 $8 Rg8 7. Rc2 $3 Kb7 (7... Kb5 8. Kf5 $8 Rf8+ 9. Kg6 $8 Rg8+ 10. Kh7 $3 Rg3 11. Kh6 $8 Rg8 $1 12. Rf2 $3 {[#]} Kc5 13. Rf5+ $8 Kd4 {(...Kd6 is analogous)} 14. Rg5 $8 Rh8+ 15. Kg7 $8 Rh4 16. g3 $8 {(g4? ...Ke4=)} Re4 {(...Rh1 g4 ... Rh4 Kf6!! ...Ke4 Re5+)} 17. g4 Ke3 18. Kh6 Kf3 19. Kh5 $8 $18) 8. Kf5 $8 Rf8+ 9. Ke4 Re8+ 10. Kf3 Rf8+ 11. Ke2 Rg8 12. Kf2 Rf8+ 13. Kg1 $8 Rg8 14. Rc4 $3 {[#]} Kb6 15. Kh2 $1 Kb5 (15... Rh8+ 16. Kg3 $1) 16. Rc3 $3 Kb4 17. Rg3 $3 Ra8 18. Rg5 $1 Kc4 19. Kh3 Kd4 20. Kh4 Ke4 21. g4 $18) 2. Ra4 $3 {[#](the active defence ...Rg3+ has disappeared; moreover, the capture on h4 will now gain a tempo)} Kc6 (2... Kc5 3. Rxh4 $8 Rg7 4. Rh6 $8 {: horizontal cut}) 3. Rxh4 $8 Rg7 4. Rd4 $8 { (vertical break)} Rh7+ (4... Kc5 5. Rg4 $1 Rh7+ 6. Rh4 $8 {as above}) 5. Kg4 $8 (5. Kg3 $2 Rh8 $3 {but with wK on h2, Kg1!! would win, see 2... Rg7?!}) 5... Kc5 (5... Rg7+ 6. Kf3 $8 Rf7+ 7. Ke3 $1 Re7+ 8. Kf4 $8 Rf7+ 9. Ke5 $8) (5... Rh8 6. Kf5 $1 Rf8+ 7. Ke6 $8 Kc5 8. Ra4 $1) 6. Rd2 $3 Rh8 (6... Rg7+ 7. Kf5 $1) (6... Kc4 7. g3 $1) 7. g3 $3 {[#]} (7. Kf5 $2 Rf8+ $8 8. Ke6 Rg8 $8) 7... Rg8+ 8. Kf4 $8 Rf8+ 9. Ke5 $8 Re8+ 10. Kf6 $8 Rg8 11. Rg2 $3 {[#]} (11. Rd3 $2 Kc4 $8 12. Ra3 Kd5 $8 $11) 11... Rf8+ 12. Kg7 $1 Ra8 13. g4 $1 $18 {and the pawn advances inexorably}) 1... Rg3+ $1 {The best, because without the need to discover "study moves", says Dvoretzky. He is right, provided that he continues in the same spirit.} (1... Kc6 $6 2. Rg4 (2. Rxh4 Kd6 $1) 2... Rf7 $3 {[#](a very difficult defence, but the gain on ...Re7? is no less difficult.)} (2... Re7 $2 {(on ...Ra7? or ...Rd7? there is also Rg6+! ; on ...Rh7? Rxh4 ...Rg7 Rd4!! ...Rh7+ one follows the route Kg4-f3-e3!-f4-e5!)} 3. Kxh4 $8 Kd7 (3... Rh7+ 4. Kg5 $8) (3... Kd6 4. Rg6+ $3 {[#]} Kd7 5. g4 $1 Rh7+ {(...Ke8 Rf6!)} 6. Kg5 $8 Ke7 7. Ra6 $1 Rg7+ 8. Kh5 $1 {(Rg6? ...Kf7!)} Rh7+ 9. Kg6 $8) 4. Kh5 $3 {[#]} (4. Kg5 $2 Ke8 $8 5. Rf4 Rg7+ $8) 4... Re2 (4... Ke8 5. Rf4 $8 Rh7+ 6. Kg6 $8) 5. Kg6 $1 Ke7 6. Kg7 $8 Ke6 7. Rg5 $3 Ra2 8. g4 $8 Rg2 9. Kh6 $8 (9. Rg6+ $2 Ke5 $8 10. Kh6 Kf4 $8 $11) 9... Rh2+ (9... Kf7 10. Rg7+ $8 Kf8 11. g5 $8 $18) 10. Rh5 $8 ({but not the tempting} 10. Kg7 $2 Rh4 $3 {[#]} 11. Kg6 Rh8 $3 12. Kg7 {(Ra5 .. .Rg8+)} Rh4 $8 13. Rg6+ Ke5 $8 $11) 10... Rg2 11. g5 $8 Kf7 12. Rh1 $1 (12. Kh7 $2 Rg1 $1 $11) 12... Rg3 13. Rf1+ Kg8 14. Ra1 $1 Rb3 {(for ...Rb8= but...)} ( 14... Kf7 15. Ra7+) 15. Ra8+ $8 Kf7 16. g6+ $8) 3. Kxh4 Kd7 $2 {(a mistake whose refutation is inhuman; ...Kd5? Rg6! -- break -- then g4, is simpler)} (3... Kd6 $3 {[#](the middle ground, says Dvo : "the golden mean")} 4. Kg5 (4. Re4 Kd5 $6 {(better ...Rh7+!)} 5. Re2 Rf8 $3) (4. Kh5 Ke7 $8 5. Kh6 Kf8 $1) (4. Rg6+ Ke7 $8 {(the bR in e7 prevented this !)} 5. g4 Kf8 $1) 4... Rf8 $6 ({simpler} 4... Ke5 $1 5. Kg6 Rf6+ $1) 5. Kh6 Ke5 $8 6. Rg7 Kf4 $1 7. g3+ Kf3 $8 8. g4 Rh8+ $8 9. Kg5 Kg3 $1 $11) 4. Kg5 $8 (4. Re4 $2 Rh7+ $8) 4... Ke6 $1 (4... Rf8 $6 5. Kh6 $8 Ke6 {(...Ke7 Re4+!)} 6. Rg7 $8 Kf6 7. Kh7 $8) (4... Rg7+ $6 5. Kh5 $1 Rh7+ 6. Kg6 $8) (4... Ke8 $6 5. Re4+ $8 Kf8 6. Rf4 $8) 5. Re4+ $8 {(what Ke5 prevented)} Kd5 6. Re2 $8 Rf8 7. Ra2 $3 {[#](as in Taimanov-Larsen, analysis of the 58th, but one row lower, which complicates the task)} (7. g4 $2 Rg8+ $8 {pushing the wK into g3}) 7... Rg8+ 8. Kf6 $8 {(but here, Dvo admits to being "unable to demonstrate the win", appalled by the 63 moves announced by the "monster".)} Kd6 9. Ra6+ $8 Kd7 10. Ra7+ $8 Kd6 11. Ra2 $3 {[#] (return, changed move)} Kd7 (11... Kd5 12. Ra5+ $8 Kd6 13. Rg5 $8 Rf8+ 14. Kg7 $8) 12. Kf7 $8 Rg3 13. Rd2+ $1 Kc7 14. Kf6 $1 Rg8 15. Kf5 $1 Rf8+ 16. Ke4 Rg8 17. Kf3 Rf8+ 18. Ke2 Rg8 19. Kf2 $8 Rf8+ 20. Kg1 $8 Rg8 21. Rd3 $8 { (step by step progress)} Kc6 (21... Ra8 22. Kf2 $8 Rf8+ 23. Ke3 $1 Rg8 24. Kf3 $8 Rf8+ 25. Ke4 $8 Re8+ 26. Kf5 $1 Rf8+ 27. Ke6 Rg8 28. g3) 22. g3 $8 Kc5 ( 22... Kb5 23. Kf2 $1 Kc5 24. Kg2 {idem}) 23. Kg2 $1 {Z} Kc6 (23... Kc4 24. Rd1 $1 Kc5 25. Kf3 $1 Rf8+ 26. Ke4 Re8+ 27. Kf5 Rf8+ 28. Ke6 Re8+ 29. Kf6 $8 Rf8+ 30. Kg7 $8 Rf3 31. Rg1 $8) (23... Rg7 24. Kf3 $1) 24. Kf3 $1 Rf8+ 25. Ke4 $8 Rg8 26. Kf5 $8 Rf8+ 27. Ke6 $1 Rg8 28. Kf7 $1 Rg4 29. Kf6 $8 Rg8 30. Re3 $3 {[#]} ( 30. Ra3 $2 Kd5 $8) 30... Kd6 31. Re6+ $8 Kd5 (31... Kd7 32. Re7+ $8 Kd6 33. Rg7 $8) 32. Re5+ $8 Kd6 33. Rg5 $8 Rf8+ 34. Kg7 $8 Ke7 35. Re5+ $1 Kd6 36. Ra5 $1 Re8 37. g4 $1 Re7+ 38. Kf6 Re6+ 39. Kf5 $8 Re1 40. g5 Ke7 41. Kg6 $1 $18) (1... Kc5 $6 2. Rg4 Rf7 $8 {idem}) (1... Rg8 $2 2. Rg4 $8 Rh8 3. Rxh4 $8 Rg8 4. g3 $8 Kc6 5. Rd4 $3 Rh8+ 6. Kg4 Kc5 7. Rd1 Rg8+ 8. Kf4 $8 Rf8+ 9. Ke5 $8 Re8+ 10. Kf6 $8 Rg8 11. Rg1 $8) 2. Kh2 Rd3 $6 {Seems risky because the right place for this rook is g8.} (2... Rg8 $6 {(the right square, but not at the best time)} 3. Rxh4 Kc6 $6 (3... Kc5 $1 4. Rh5+ Kd6 $1) 4. Rd4 $1 (4. g4 Kd7 5. Kg3 Ke7 $11) 4... Kc5 $1 (4... Rh8+ $1 5. Kg3 Rg8+ 6. Rg4 Rf8 $1) 5. Rd2 Rh8+ $8 6. Kg1 Rg8 $8 7. Kf2 Rf8+ $1 8. Ke3 Re8+ $1 9. Kf4 Rf8+ $8 10. Ke5 {(il would be lost with bR on f7)} Rg8 $1 11. Kf6 (11. Kf5 Rf8+ $8 12. Kg6 Rg8+ $8) 11... Kc4 $1 12. Kf5 Rf8+ $1) (2... Rg7 $6 {(illogic)} 3. Rxh4 Kc5 $3 {[#]} (3... Kc6 $2 4. Rd4 $3 Kc5 5. Rd2 $8 Rh7+ 6. Kg1 $8 Rg7 {(...Rh8 g3!!)} 7. Kf2 $8 Rf7+ 8. Ke3 $8 Re7+ 9. Kf4 Rf7+ 10. Ke5 Rg7 11. Kf5 $8 Rf7+ 12. Kg6 $8) 4. g4 Kd6 $11) (2... Kc6 $1 {(the simplest)} 3. Rxh4 Rg8 $3 {[#]} (3... Rd3 $1 {preventing all the same Rd4, is correct, but more dangerous}) 4. Rh6+ Kd7 $1 (4... Kd5 $6 5. Kh3 Ke5 $1 6. g4 Kf4 $8) 5. Kh3 Ke7 $1 $11) 3. Rxh4 Kc6 $1 {The middle ground again.} ( 3... Kc5 $6 {(leaves less choice)} 4. Rh3 (4. Rh6 Kd5 $8 5. g3 Ke5 $1 6. Kh3 Kf5 $8 7. Kh4 Rd4+ $8 8. Kh5 Rg4 $8 9. Rf6+ Kxf6 $8 10. Kxg4 Kg6 $8 $11) 4... Rd6 $3 {[#](avoids the offensive horizontal cut)} (4... Rd8 $2 {(idem on ... Rd5?)} 5. Rh6 $8 Kd5 6. Kh3 $1 Ke5 7. g4 $1) (4... Rd1 $2 5. Rh6 $8 Kd5 6. Kg3 $8 Ke5 7. Kg4 $8 Rg1 8. g3 $8) 5. Rh8 (5. g4 Rg6 $1 6. Kg3 Kd6 $1 7. Kf4 Ke7 $1 $11) (5. Re3 Rh6+ $1 6. Kg3 Kd6 $11) 5... Kd5 6. Re8 Rh6+ $1 {(there is indeed the checking distance)} 7. Kg3 Rg6+ $1 8. Kh3 Rh6+ $8 9. Kg4 Rg6+ $8) (3... Kc7 $6 {(idem)} 4. Rh3 (4. Re4 Kd6) 4... Rd6 $1 (4... Rd5 $1) (4... Rd8 $2 5. Rc3+ $1 Kb7 6. g4) (4... Rd4 $2 5. Re3 $3 Rh4+ 6. Kg3 $8 Rh8 7. Rd3 $8 {: it misses the move ...Kc5! which refutes the offensive vertical cut}) 5. Re3 (5. Rc3+ Kd7 $1) 5... Rh6+ $1 6. Kg3 Kd6 $1 {(but not ...Kd7? because it will miss 12...Kd5)} ( 6... Rh8 $2 7. Rd3 $8) (6... Rg6+ $1) 7. Kf4 Rf6+ $1 8. Kg5 Rf8 $8 9. g4 Rg8+ $8 10. Kf4 Rf8+ $8 11. Kg3 Rg8 $8 12. Re4 Kd5 $8 $11) (3... Rd8 $2 4. Rc4 Kb5 5. Rc3 $1 Kb4 6. Rh3 $3 Kc5 7. Rh6 $8 $18) 4. Re4 (4. Rh3 {(On this, there are 3 satisfactory moves from the bR, whereas there were 2 on 3...Kc7?! and one only on 3...Kc5?!)} Rd5 $1 (4... Rd8 $2 5. Rc3+ $8) (4... Rd2 $2 5. Re3 $8 Kd6 6. Kh3 $8 Ra2 7. g4 $1 Ra8 8. g5 $3 Ra4 9. g6 $1 Kd7 10. g7 $1 Ra8 11. Kh4 Rg8 12. Rg3 $8 Ke7 13. Kh5 $8 Kf7 14. Kh6 $8) (4... Rd6 $1 {(as above)} 5. Re3 Kd7 $1 $11 {(or Rh6+!)}) (4... Rd4 $1 5. Re3 Rh4+ $3 {(...Kd6? Kh3! or ... Rg4? Rd3 ...Rg8 g3)} 6. Kg3 Rh8 $8 7. Rd3 Kc5 $1 $11) 5. Re3 Kd6 $1 (5... Rh5+ $1) 6. Kh3 (6. g4 Rg5 $1 7. Kg3 Rg8 $8) 6... Rh5+ $1 7. Kg4 Rh8 $11) (4. Rh6+ Kd7 $1) 4... Kd5 $1 {Several moves draw, but vigilance is required.} ( 4... Rd8 $1 5. Re3 (5. g4 Rg8 6. Kg3 Kd5 $8) 5... Kc5 $8 (5... Rh8+ $2 6. Rh3 $8 Rg8 7. Rd3 $8) 6. g4 Rg8 $8 7. Kg3 Kd5 $1 (7... Kd6 $1) 8. Re7 Kd6 $8) (4... Kd7 $1 5. g3 Rd6 $1 (5... Rd5 $1) (5... Rd1 $2 6. Re3 $8)) 5. Re8 Ra3 $1 6. g3 Ra7 $3 {[#]} (6... Kd6 $2 7. Kh3 $8 Kd7 8. Re4 Kd6 9. Kh4 $1 Ra8 10. g4 $8 $18) (6... Ra1 $2 7. Kh3 $8 (7. g4 $2 Ra3 $8) 7... Kd6 8. g4 $1 $18) 7. g4 (7. Kh3 Rh7+ $8 ) 7... Ra3 $3 {[#]Defensive horizontal cut.} 8. Kg2 Kd6 9. Kf2 Kd7 10. Re4 Rb3 11. g5 Rb5 $1 12. Rg4 Ke7 $1 13. Kg3 (13. g6 Kf8) 13... Kf7 14. g6+ Kg7 15. Kh4 Rb6 16. Kh5 Rb5+ 17. Rg5 Rb1 1/2-1/2 [Event "W Ch"] [Site "Moscow"] [Date "1960.03.15"] [Round "1"] [White "Tal, M."] [Black "Botvinnik, M."] [Result "1-0"] [ECO "C18"] [PlyCount "63"] [EventDate "1960.03.15"] [EventType "match"] [EventRounds "21"] [EventCountry "URS"] [SourceDate "2010.01.01"] 1. e4 e6 2. d4 d5 3. Nc3 Bb4 4. e5 c5 5. a3 Bxc3+ (5... Ba5 6. b4 cxd4 7. Qg4 Ne7 (7... Kf8 8. bxa5 dxc3 9. Nf3 Ne7 10. Bd3 Nd7 {Unzicker,W-Botvinnik,M/ Amsterdam 1954}) 8. bxa5 dxc3 9. Qxg7 Rg8 10. Qxh7 Nbc6 (10... Nd7 11. Nf3 Nf8 12. Qd3 Qxa5 {Smyslov,V-Botvinnik,M/Moscow 1954}) 11. Nf3 {Fischer,R-Tal,M / Leipzig 1960}) 6. bxc3 Qc7 (6... Ne7 7. Qg4 cxd4 8. Qxg7 Rg8 9. Qxh7 Qa5 10. Rb1 {Alexander,C-Botvinnik,M/Soviet Union 1946}) 7. Qg4 (7. Nf3) 7... f5 {More common is the immediate output of the Knight.} (7... Ne7 8. Qxg7 Rg8 9. Qxh7 cxd4 10. Ne2 (10. Kd1 Nbc6 11. Nf3 Nxe5 12. Bg5 $4 Nxf3 $1 13. Bxe7 {(Fb5+ ... Fd7!)} Qxc3 14. Qxg8+ Kxe7 $19) 10... Nbc6 11. f4 Bd7 12. Qd3 dxc3 13. Qxc3 ( 13. Rb1 Nf5 14. g4 Rxg4 15. Bh3 Rg6) 13... Nf5 14. Rb1 Rc8 (14... d4 15. Qc4 Qa5+ 16. Bd2 Qxa3 17. Rxb7 {(Portisch,L-Uhlmann,W/Monte Carlo 5/208 1968)} Ne3 $1 {(recommended at the time, instead of ...Qa1+ played)} 18. Qd3 Qa1+ $2 {(... Nxg2+)} 19. Kf2 Ng4+ 20. Kg1 Ngxe5 {(misrepresented as favourable to blacks)} 21. fxe5 Nxe5 22. Qh7 O-O-O 23. Rxd7 Kxd7 24. Qe4 $18) 15. Bd2 a6 (15... d4 16. Qd3 Nce7 {[/\ Bc6]} 17. Nxd4 Nxd4 18. Qxd4 {Karpov,A-Agdestein,S/Oslo 37/327 1984}) 16. g3 b5 17. Bh3 Qb6 18. Qd3 (18. Bxf5 d4 19. Qd3 exf5 $13) 18... Nce7 19. g4 Nh4 20. Rf1 Rc4 21. Rb4 Rh8 22. Ng3 Nc6 23. Rb2 Qd4 $1 $11 {Tal,M (2630) -Farago,I (2475)/Wijk aan Zee 45/(340) 1988}) (7... f6 8. Bb5+ Nc6 9. Nf3 Qf7) 8. Qg3 Ne7 (8... cxd4 9. cxd4 Ne7 10. Bd2 O-O {Reshevsky,S-Botvinnik,M/Den Haag/Moscow 1948}) 9. Qxg7 (9. Bd2 O-O 10. Bd3 b6 11. Nh3 Ba6 {Smyslov, V-Botvinnik,M/Moscow 1957}) 9... Rg8 10. Qxh7 cxd4 11. Kd1 $1 {[#]Suggested as early as 1948 by Euwe. Tal himself considered this move to be dubious. But when you discover it at the age of 14, you are fascinated, especially when you see the result !} (11. Ne2 {(the main move when 7... f5 was not played, but here very rare)} Nbc6 12. f4 (12. Qh5+ Ng6 13. Bg5 { (f4)} Qxe5 {(...d3)} 14. f4 Qg7 15. h4 {Anand,V (2753)-Hansen,C (2610)/ Middelfart 2003}) (12. h4 Nxe5 13. cxd4 Nf7 14. h5 Qxc2 $6 15. Rh3) 12... Bd7 13. Qh3 {(the h7-d3 link is broken)} (13. Qh5+ Rg6) 13... dxc3 14. Qxc3 O-O-O 15. g3 Be8 {Byrne,R-Botvinnik,M/Monte Carlo 1968}) (11. Qh5+ Kd8 12. Ne2 dxc3 13. Bg5) 11... Bd7 {Considered by Tal as a reinforcement on the ... Nbc6 of Petrossian. Of course, the Queen cannot seriously capture any pawns, that's the main idea of the move.} (11... Nbc6 12. Nf3 Nxe5 $6 (12... dxc3 13. Rb1 a6 {(...Fd7 Fg5!)} 14. h4 b5) 13. Bg5 $1 {[#](woul be impossible with Pf5 on f7)} (13. Bb5+ $2 Bd7 $8 14. Bf4 $2 Qxc3 $8) (13. Bf4 $2 Qxc3 $8) 13... N5g6 (13... Nxf3 $4 14. Bb5+ $1 Bd7 15. Qxe7#) 14. Bxe7 (14. Bf6 $1 Bd7 {(...Tf8 Fg7 ...Tf7 Cg5)} 15. Ne5 $1 O-O-O 16. Nxg6 Nxg6 17. Bxd8 Qxd8 18. cxd4) 14... Nxe7 15. cxd4 Bd7 16. Bd3 {Gligoric,S-Petrosian,T/Bled/Zagreb/Belgrade 1959}) ( 11... Qxe5 $2 12. Nf3 Qf6 13. Qh5+ Ng6 14. cxd4) (11... Qxc3 $2 12. Rb1 d3 ( 12... Nbc6 13. Nf3) 13. Bxd3 Nbc6 14. Nf3) (11... dxc3 12. Nf3 Nbc6 13. Rb1 a6 (13... Bd7 $2 14. Bg5 $1) (13... Nxe5 $4 14. Bf4) 14. h4) 12. Qh5+ {The f5-pawn forces a diversion.} (12. Nf3 Ba4 $1 13. Rb1 (13. Bd3 $2 Qxc3) 13... Qxc3 (13... Nbc6) 14. Ne1 Qc7 (14... Nbc6 15. Rxb7) 15. h4 (15. Rb4 Bd7 16. Nf3 Nbc6 17. Bg5) 15... Nbc6 16. Bg5 O-O-O $11 {Ernst,T (2400)-Akesson,J (2275)/Sverige (ch) 74/312 1998}) (12. Ne2 Ba4 (12... dxc3 13. Qh5+ Kd8) 13. Qh4 (13. Nf4 Na6 $1) 13... Nd7 (13... Rg4 14. Qh5+ Kd7 15. f3) 14. Qxd4 (14. Rb1) 14... Bb5 15. Nf4 Bxf1 16. Rxf1 Nc5 17. Be3 b6) (12. Rb1 Ba4 (12... Nbc6) 13. Rb4 b5 14. Bxb5+ Bxb5 15. Rxb5 d3 16. Qh5+ Ng6 17. Bd2 d4 $1) (12. cxd4 Qc3 13. Rb1 Ba4 14. Qh5+ Ng6 15. Qe2 Qxd4+ 16. Qd2 Qxd2+ 17. Bxd2 Nxe5 18. Rxb7 Nbd7 19. Rb4) 12... Ng6 (12... Kd8 {(will be played at the rematch.)} 13. Nf3 (13. Ne2 dxc3 14. f4 {(Qf3)} Qc5 $1 {(Euwe)}) (13. Bg5 Qxc3 14. Ra2 Nbc6) 13... Qxc3 (13... Ba4) 14. Ra2 $1 Nbc6 (14... Ba4 $2 15. Bd2) 15. Rb2 Kc7 16. Rb5 a6 (16... Rh8 17. Qxh8 {(Qg5)} Rxh8 18. Bb2 Qxf3+ 19. gxf3 Ng6 {(...Rh4!)} 20. h4 $1 Ngxe5 21. h5 {Tal, M-Botvinnik,M (12) /Wch-Moscow/1961}) (16... Qa1 17. Qh6 d3) 17. Bb2 axb5 18. Bxc3 dxc3 19. Bxb5 Rxa3 20. Ke2 Rxg2 21. Rb1 (21. Qf7 Rg4) 21... Ra2 22. Kf1 Rg4 23. Bd3 Nb4 (23... Rb2 24. Rc1 Nb4 25. Qh6 $16 {Nakamura,H (2520)-Berg,E (2527)/Bermuda 2003}) 24. Ne1 Rb2 25. Ra1 Nec6 26. h3 Rg8 27. Qh7 Re8 { (threatens ...Nxd3 cxd3 ...b5)} 28. Bb5 Re7 $11) 13. Ne2 (13. Bg5 Ba4 $1 14. Rb1 ( 14. Ra2 Nc6 $132 {(Ragozin)} 15. Nf3 dxc3) 14... Qxc3 15. Bb5+ Bxb5 16. Rxb5 d3 17. Qh7 $1) (13. cxd4 Qc3 14. Rb1 Ba4 15. Qe2 {already seen}) (13. Rb1 Nc6 (13... Ba4 14. Rb4) 14. Nf3) 13... d3 $1 {Played after 37 mn.} (13... Nc6 14. cxd4 Rc8 ( 14... O-O-O 15. Qf3) 15. Ra2 {MT}) (13... dxc3 14. Nf4 $1 Kf7 15. Bd3 {("with unpleasant threats". MT)} (15. Qh7+ {Vukovic} Rg7 16. Qh6 Qxe5 {(...Nxf4)} 17. Nh5 Nc6 18. Qxg7+ Qxg7 19. Nxg7 Kxg7 20. Bg5) (15. Rb1) 15... Qxe5 $8 ( 15... Nc6 $2 16. Bxf5 $3 exf5 {(...Ncxe5 Bxe6+! idem)} 17. e6+ $1 Bxe6 18. Qh7+ $8 Rg7 19. Qxg7+ $1 {MT} Kxg7 20. Nxe6+ Kf7 21. Nxc7 Rc8 22. Nb5 $18) 16. g4 Nc6 $8 (16... Qh8 $2 17. Nxg6 Qxh5 18. gxh5) 17. gxf5 exf5 18. Rb1 b6 19. Rb5 Nce7 20. Re1 Rh8 (20... Qd6 21. Rxe7+ Kxe7 22. Qh7+ Kf8 23. Rxd5) 21. Qg5 (21. Rxe5 Rxh5 22. Rxe7+ Nxe7 23. Nxh5 Rh8 24. Nf4 Bxb5 25. Bxb5 Rxh2) 21... Qd6 22. Nxg6 Nxg6 $8 23. Bxf5 Rae8 {seems to hold}) (13... Ba4 14. Nf4 Qxc3 $2 (14... Qf7 15. Nxg6 Rxg6 16. Rb1) 15. Ra2 $3 {[#](the only nasty move !)} (15. Bd3 $2 Qxa1 $2 (15... Nd7 $1 16. Nxg6 $4 Qxd3+) 16. Nxg6 Nc6 17. Nf4+ $1 {MT} (17. Ne7+ Kd7 $1 18. Nxg8 Rxg8 $132 {was the first idea of MT}) 17... Kd7 18. Qf7+) 15... Kf7 16. Bd3 $1 Na6 17. Bxf5 exf5 18. e6+ $1 (18. Qh7+ $1 Rg7 19. e6+ $8) 18... Ke8 19. Nxg6 d3 20. Nf4+ Kd8 21. e7+ $3 {[#]} Kc8 22. Qxf5+ Kb8 23. Nxd3 $18) (13... Qxe5 $2 14. cxd4) 14. cxd3 $8 Ba4+ $6 {The most natural reply, but not the only one.} (14... Nc6 {("would have caused more problems for white" MT)} 15. d4 O-O-O 16. Qf3 (16. Qh3 $1 {is better, so that a Knight e5 does not gain time on the Queen}) 16... Qa5 {with the curious line, not indicated by Tal but perfectly in his mind :} 17. Bf4 (17. Ke1) 17... Ncxe5 $3 {[#](we capture the pawn that has just been overprotected)} 18. Bxe5 Nxe5 19. dxe5 d4 $1 20. Nxd4 $2 (20. Qd3 $1 Bb5 21. c4 $8 Ba4+ 22. Kc1 Qe1+ 23. Kb2 Qxf2 24. Qf3 Qh4 25. g3 Qh8 26. Rg1 Bc6 27. Qf2 Qxe5) (20. cxd4 $2 Ba4+ 21. Kc1 Qe1+ $1 {and mat in 2}) 20... Ba4+ 21. Ke2 (21. Kc1 Rxd4 $1 22. cxd4 Qe1+) 21... Rg4 $3 $19 {[#]}) (14... d4 $1 {(the most promising would be this sacrifice in echo-chameleon?)} 15. cxd4 Nc6 16. Qg5 (16. Bd2 O-O-O 17. h4 {(Tc1 ...Db6)} Kb8 18. Qh6 {(to repatriate wQ; the same move would follow on Qf3)} Nxd4 $1 19. Nxd4 Ba4+ 20. Ke1 Rxd4 21. Rc1 Bc6 {(...Dxe5+ De3)} 22. h5 Nxe5 23. Rh3 Ka8) 16... Qb6 17. Ke1 (17. h4 Nxd4 18. Nxd4 Qxd4 19. Rb1 Qxf2) 17... Rc8 18. Be3 Nce7 19. h4 Nd5 $44) 15. Ke1 Qxe5 $6 {Gives grist to the " Riga wizard".} (15... Nc6 {(Wouldn't Tal's comment in the previous move still valid? ?)} 16. d4 (16. f4 O-O-O {(ou ...d4)} 17. Bd2 {MT} Na5) 16... O-O-O 17. Bg5 {(Pachman)} (17. f4 $2 Na5 18. Qf3 Bc2 $1 {(Boleslavsky)}) (17. h4 $2 Ngxe5 $1 18. dxe5 d4 $3 {[#]in already seen style}) (17. Qh6 Kb8 18. Qd2 Na5 ) (17. Qh3 Rdf8) 17... Qb6 $1 (17... Rd7 18. Qh3) (17... Rdf8) 18. Rc1 (18. Bxd8 Qb2 19. Rc1 $4 Nf4) 18... Qb2 19. h4 Na5 20. Qf3 Nb3 21. Qd3 Nxc1 22. Bxc1 Qb3 $44) (15... Bb5 $6 16. Bd2 $1 (16. Bg5 Bxd3 17. Kd2 Qf7 $3 {[#]forgotten by MT}) 16... Bxd3 17. Nd4 $1 Bxf1 18. Kxf1 Qf7 19. Nb5 Kd7 20. Qe2 $16) (15... Nd7 $6 16. d4 O-O-O 17. Qh6 (17. Bg5 {(Pachman)} Rdf8 18. f4 Nh8 19. h4 Nf7) 17... Bb5 18. Qd2 $16) (15... d4 16. cxd4 Nc6 17. Bd2 O-O-O (17... Nxd4 18. Nxd4 Qxe5+ 19. Qe2 Qxd4 20. Qxe6+ Ne7) 18. Rc1 Kb8 19. Qh6 Qe7 20. Bg5 Qxa3 21. Bxd8 Rxd8 22. Qd2 (22. Qxg6 Qb4+) 22... Nb4 23. Rc3 Qa1+ 24. Qc1 Qa2 25. f3 Ne7 26. Qd2 Qb1+ 27. Kf2 Ned5 28. h4 $16) 16. Bg5 $1 {[#]Played after 18 minutes. "The essential problem for White is to confine the Black King to the centre. And the disappearance of the e5-pawn will create threats on this file." (MT). Let us add that Black having also sacrificed a pawn to worry the White King, the transpositions in the endgame are rather favourable to White.} (16. d4 Qh8 17. Qxh8 Rxh8 18. Bg5 $16) (16. h4 Nd7 17. Bg5) 16... Nc6 (16... f4 17. d4 $1 Qf5 ( 17... Qe4 18. Qh7) 18. Nxf4 {MT} Qc2 19. Bd3 $18) (16... d4 17. cxd4 Qa5+ 18. Bd2 $8 $16) (16... Qh8 17. Qxh8 Rxh8 18. h4) (16... Nd7 17. d4 Qg7 18. h4) 17. d4 Qc7 (17... Qe4 $6 18. Rc1 $1 $16 {MT} Qg4 19. Qh6) (17... Qh8 $6 18. Nf4 $1 $16 {MT} Qxh5 19. Nxh5) 18. h4 $1 $16 {White has one more pawn, his last reserve comes into play, his uncastled king is perfectly safe, which is not the case for his opponent. I call this a decisive advantage, even if I would diplomatically settle for a simple "+/-" !} (18. Nf4 $2 Nxd4 $1 19. Rc1 Qe5+) 18... e5 {Double capture threat in d4.} (18... Nce7 19. Bxe7 (19. Rh3 $1 Rh8 20. Qf3 O-O-O 21. h5 $18) (19. Qf3 $1) 19... Qxe7 20. Qg5 $1 {MT} (20. Nf4 Qc7)) 19. Rh3 $1 (19. Rb1 $1 exd4 20. Rh3 $1) 19... Qf7 (19... e4 20. g4 $1 {[#]} fxg4 (20... Qf7 21. gxf5 Qxf5 22. Re3) 21. Re3 Qf7 22. c4) (19... f4 $2 20. dxe5 $1 (20. Qg4 {MT} Qf7 21. c4 $1) 20... Qxe5 (20... Ncxe5 21. Nxf4 ) 21. Kd2) (19... exd4 $2 20. Nxd4 Nxd4 21. cxd4 $18) 20. dxe5 (20. Rb1) 20... Ncxe5 (20... Rh8 21. e6 $1 (21. Qf3 $1) 21... Qxe6 (21... Rxh5 22. exf7+ Kxf7 23. Ng3 {Euwe}) 22. Re3 Rxh5 23. Rxe6+ Kf7 24. Rxg6 $1 {MT} Kxg6 25. Nf4+) ( 20... Ngxe5 21. Nf4) 21. Re3 $1 Kd7 (21... Rh8 $2 22. Rxe5+ Kd7 23. Re7+ $1 Qxe7 24. Qxg6 $18 {MT}) 22. Rb1 (22. Nf4) 22... b6 (22... Bc6 {(threatens ...Rh8)} 23. Nf4 $1 (23. Nd4 f4 24. Rxe5 $1 Nxe5 25. Qxf7+ Nxf7 26. Bxf4 Rae8+ 27. Kd2 $16 {MT}) 23... Rae8 24. Qd1 $1 (24. Nxg6 Nxg6 25. Rb4) (24. Rb4 $1 Rh8 25. Qd1 ) 24... Ng4 25. Rxe8 Rxe8+ 26. Be2 Nxf4 27. Bxf4 Qf6 {(Euwe)} 28. Qd3 Kc8 29. g3) 23. Nf4 Rae8 (23... Rh8 24. Qe2 $1 (24. Nxg6 $1 Nxg6 25. Qe2 {MT} f4 {(... Rxh4? Qa6!)} 26. Qg4+ Kc7 {(...Rd6 Te7!!)} 27. Bxf4+ $1 Nxf4 28. Rb4) 24... Nxf4 25. Qa6 $3 {[#]} Bc6 26. Bxf4 Ng6 27. Bb5 $18) (23... Nxf4 24. Qxf7+ Nxf7 25. Re7+) 24. Rb4 $1 $16 {The second rook also enjoys the rows.} (24. Qe2 $1 Nc4 25. Nxd5 $1 Nxe3 26. Nxe3 Qg7 27. Rc1 Re4 (27... f4 28. Qa6) 28. g3) 24... Bc6 25. Qd1 $1 {Back home.} Nxf4 (25... Ng4 26. Rxe8 (26. Re2 {MT}) 26... Rxe8+ 27. Be2 {MT} Nxf4 28. Rxf4 Qe6 29. Kf1 (29. Qd3) 29... Nh2+ 30. Kg1 Qxe2 31. Qxe2 Rxe2 32. Kxh2 $18) 26. Rxf4 Ng6 27. Rd4 Rxe3+ (27... f4 28. Qg4+ {MT} Kc7 29. Bxf4+ Kb7 30. Bg5) 28. fxe3 (28. Bxe3 $6 f4) 28... Kc7 29. c4 $1 {[#] Everything breaks down.} dxc4 (29... Ne7 30. cxd5 Bxd5 (30... Nxd5 31. Bc4 {MT} Kd6 32. Bf4+ Kc5 33. Qc2 $18) 31. Bxe7 Qxe7 32. Rxd5 $1 (32. Qc1+ {MT} Bc6 33. Bb5 Qc5 $1) 32... Qxe3+ (32... Qxh4+ 33. Kd2) 33. Qe2 Qg3+ 34. Kd2) 30. Bxc4 Qg7 31. Bxg8 Qxg8 32. h5 1-0 [Event "W Ch"] [Site "Moscow"] [Date "1960.03.26"] [Round "6"] [White "Botvinnik, M."] [Black "Tal, M."] [Result "0-1"] [ECO "E69"] [PlyCount "92"] [EventDate "1960.03.15"] [EventType "match"] [EventRounds "21"] [EventCountry "URS"] [SourceDate "2010.01.01"] 1. c4 Nf6 2. Nf3 g6 3. g3 Bg7 4. Bg2 O-O 5. d4 d6 6. Nc3 Nbd7 (6... c5) 7. O-O e5 8. e4 c6 9. h3 (9. Be3 Ng4 10. Bg5 Qb6 11. h3 exd4 12. Na4 Qa6 13. hxg4 b5 14. Nxd4 bxa4 15. Nxc6 Qxc6 16. e5 Qxc4 17. Bxa8 Nxe5 $11) 9... Qb6 10. d5 cxd5 11. cxd5 Nc5 12. Ne1 (12. Re1 Bd7 (12... a5 13. Be3 Nfd7 14. Qc2 a4 15. Bf1 f5 16. exf5 gxf5 17. Ng5 e4 18. Ne6 $16 {Sargsyan,S (2453)-Fier,A (2583)/ Tsaghkadzor 2017}) 13. Bf1 a5 14. Nd2 Ne8 15. Nc4 Qd8 16. a4 f5 17. exf5 gxf5 18. f4 e4 19. Be3 b6 {Reshevsky,S-Evans,L/USA 1963}) (12. Nd2 Bd7 13. Qe2 Rfc8 14. Rd1 a5 {Laznicka,V (2668)-Bortnyk,O (2565)/Gjakova 2016}) (12. Qe2 Bd7 13. Be3 Rfc8 14. Rfc1 {Hort,V (2545)-Volke,K (2425)/Deutschland (ch) 52/594 1991}) 12... Bd7 (12... a5 13. Nd3 Nxd3 14. Qxd3 Qd8 15. Bg5 h6 16. Be3 b6 17. Qd2 Kh7 18. Rab1 {Petrosian,T-Shianovsky,V/Kiev 1957}) (12... Nfd7 13. Rb1 a5 14. Be3 f5 15. exf5 gxf5 16. Nd3 a4 17. a3 Qa5 {Kotov,A-Polugaevsky,L/Riga 1958/URS-ch} ) 13. Nd3 Nxd3 14. Qxd3 Rfc8 (14... Nh5 15. Be3 Qd8 16. Qe2 {MT} Qe8 $1 17. Kh2 f5 $1) (14... Ne8 15. Be3 Qd8 16. Rac1 f5 17. exf5 gxf5 18. f4 {MT} e4 19. Qd2) 15. Rb1 (15. Qe2) 15... Nh5 (15... a5 16. Be3 Qb4) 16. Be3 Qb4 17. Qe2 Rc4 ( 17... f5 $6 18. exf5 Bxf5 19. Rbc1 Nf6 20. Nb5) (17... a6) 18. Rfc1 (18. a3 Qb3 19. Rfc1) 18... Rac8 19. Kh2 $6 (19. Bf1 R4c7 (19... Nf6 20. g4) 20. a3 Qb3 21. Bxa7) 19... f5 $1 20. exf5 Bxf5 21. Ra1 (21. a3 Qb3 22. Ne4 (22. Ra1 Nf6) 22... Bxe4 (22... Rc2 $2 23. Rxc2 Rxc2 24. Qd1 {MT} Nf4 25. gxf4 exf4 26. Rc1 $1) 23. Bxe4 Nf6 $11) 21... Nf4 $3 {[#]The perfect speculative sacrifice "à la Tal". Mathematically incorrect, but so powerful! Hence the appreciation "!!". After all, as he himself says, "White is forced to consider a multitude of extremely violent variations". !} (21... Nf6 22. g4 Bd7 $11) 22. gxf4 exf4 23. Bd2 $2 (23. a3 $1 Qb3 24. Bxa7 Be5 {(threatens ...f3+)} (24... Ra8 25. Nb5 $1) (24... b6 25. a4 $1) 25. f3 $3 {(Kg1? ...b6! a4 ...R8c7!)} (25. Bf3 $2 b6 {(...Ra8!)} 26. Qd1 {(a4!)} Qxb2 27. Ra2 Rxc3 28. Rxb2 Rxc1 29. Qe2 { (Qd2 ...Be4 MT)} Bc2 $3 {[#](an incredible move, but MT still escapes -- with Rook vs Queen -- by ...R8c3! Rxb6! ...Bd3!!)} 30. Qb5 Bd1 $3 {(same move would have won on 30 Bxb6?)} 31. Kg2 Bxf3+ 32. Kxf3 R1c3+ 33. Kg4 $8 Bf6 $3 34. f3 h5+ $8 35. Kxf4 Be5+ $1 {(or ...Bh4!)} 36. Kg5 $8 Rxf3 37. Rg2 { (Re2 ...Rf5+! Kh4=)} Kh7 $8 38. Qd7+ $8 Bg7 $8 39. Bxb6 $8 Rcf8 40. Rf2 $1 Rxf2 $8 41. Bxf2 Rxf2 42. a4 Rf5+ 43. Kh4 Rf3 44. Kg5 $11) 25... b6 26. a4 $3 {[#](not mentioned by MT)} (26. Qd1 $2 Qxb2 $8 27. Ra2 Rxc3 28. Rxb2 Rxc1 29. Qd2 Bxb2 {MT} 30. Qxb2 Rb1 $11) (26. Qf2 $2 Bd4 {MT}) 26... Bxc3 (26... Rb4 27. Nd1 $1 Rxc1 28. Rxc1 Qxa4 29. Rc7) (26... Qb4 27. a5) 27. Rxc3 Rxc3 28. bxc3 Ra8 29. Qe7 $3 (29. a5 $2 Rxa7 30. Qe8+ Kg7 31. a6 {(Qb8 ...Rf7)} Qxc3 32. Qb8 Qxa1 33. Qxa7+ Kh6 $11) 29... Qxc3 30. Rg1 $18) (23. Bxa7 $2 Qa5 $1) 23... Qxb2 $2 ( 23... Be5 $1 24. f3 $8 (24. Bf3 $2 Qxb2 25. Nd1 Qa3 26. Rxc4 Rxc4 27. Qxc4 $2 Qxf3 {MT}) (24. Kg1 $2 Qxb2 25. Rab1 Bxb1 26. Rxb1 Qc2 27. Rc1 {(Fe4 ...Txe4)} Qf5 28. Qf3 Qh5 $19 {MT}) 24... Qxb2 $8 25. Nd1 $1 Qd4 (25... Qxa1 26. Rxa1 Bxa1 27. Qe7 Be5 28. Qxb7 $11) 26. Rxc4 Rxc4 27. Rc1 Rxc1 28. Bxc1 Qxd5 29. Bf1 $11 {MT}) 24. Rab1 $1 (24. Nd1 $2 Qe5 $1 25. Qf3 (25. Qxe5 $2 Bxe5 {MT} 26. Rxc4 Rxc4 27. Rc1 f3+) 25... Be4 $1 26. Qxe4 Qxe4 27. Bxe4 Bxa1 28. Rxa1 Rxe4 $17) 24... f3 $6 {"All the hopes of Blacks lay in this move" (MT).} ( 24... Bxb1 25. Rxb1 Qc2 26. Be4 (26. Nb5 Be5 27. Nxd6 Bxd6 28. Qe6+ Kg7 $8 29. Rxb7+ $1 R8c7 30. Rxc7+ Bxc7 31. d6 $16) 26... f3 $8 (26... Rxe4 $2 27. Qxe4 Qxd2 28. Qe6+) 27. Qe1 Qxd2 $1 28. Qxd2 Bxc3 29. Qe3 Re8 $1 30. Qxf3 Rexe4 31. Rxb7 $16) 25. Rxb2 $4 {And they will be happy! "With an extra piece, it is always nice to exchange the Queens!" (MT).} (25. Bxf3 $8 Bxb1 26. Rxb1 Qc2 27. Rc1 $1 (27. Be4 $1 {Flohr} Rxe4 28. Nxe4 $8 Qxb1 {(...Be5+ Kg2 and Nxd6 arrives all the same)} 29. Nxd6 Rf8 30. Qe6+ Kh8 31. Nf7+ Rxf7 32. Qxf7 Qf5 33. Qxf5 gxf5 34. Kg3 Kg8 35. Be3 {(for Kf4)} Be5+ 36. Kh4 Bf6+ 37. Kh5 $18) 27... Qf5 (27... Qb2 28. Bg4 $1 Be5+ 29. Kg2 $8) 28. Bg4 $1 Qe5+ 29. Qxe5 Bxe5+ 30. f4 $8 Rxf4 (30... Rxc3 31. Bxc8) 31. Bxc8 Rf2+ 32. Kh1 Rxd2 33. Ne4 $18) 25... fxe2 $19 26. Rb3 Rd4 $3 {[#]The forgotten move!} ({Or the same} 26... Be5+ 27. Kg1 ( 27. f4 Rxc3 $1 28. Rbxc3 {(Rcxc3 ...Bxf4+)} Rxc3 $8 29. Rxc3 Bxf4+ $3) 27... Rd4 $8 28. Be1 {: text}) 27. Be1 (27. Nxe2 Rxd2 $8 28. Rxc8+ Bxc8 $19) (27. Be3 Rxc3 $1 (27... Be5+ $1) 28. Rbxc3 Rd1 $1 29. Bd2 Rxd2 30. Re3 Rd1 $19) 27... Be5+ $1 (27... Bh6 28. Nxe2 Rxc1 $1) 28. Kg1 Bf4 $1 (28... Rxc3 $1 29. Rbxc3 Rd1 $8 30. Rc4 Bf4 $1 $19) 29. Nxe2 (29. Ra1 Rxc3 $8 30. Rxc3 Rd1 $8) 29... Rxc1 30. Nxd4 (30. Nxc1 Rd1) 30... Rxe1+ 31. Bf1 Be4 32. Ne2 (32. Rxb7 Bd3 {MT}) 32... Be5 33. f4 Bf6 34. Rxb7 (34. Kf2 Bh4+ 35. Ng3 Ra1) 34... Bxd5 35. Rc7 (35. Rxa7 Rxe2 36. Bxe2 Bd4+) 35... Bxa2 36. Rxa7 Bc4 37. Ra8+ Kf7 ( 37... Kg7 38. Re8 (38. Ra7+ Kh6 {MT}) 38... Bd4+ (38... d5 {MT}) 39. Nxd4 Rxe8 $19) 38. Ra7+ Ke6 39. Ra3 d5 40. Kf2 Bh4+ 41. Kg2 Kd6 42. Ng3 Bxg3 43. Bxc4 dxc4 44. Kxg3 Kd5 (44... Re7 {MT}) 45. Ra7 c3 46. Rc7 Kd4 (46... Kd4 47. Rd7+ Ke3 48. Rc7 Kd2) 0-1 [Event "2#"] [Site "?"] [Date "1931.??.??"] [Round "?"] [White "Cristoffanini, G."] [Black "1842.44"] [Result "1-0"] [SetUp "1"] [FEN "2b1R3/2Pp1P2/1p4P1/1p1kN2Q/rr1N2P1/Bp6/1K6/3R4 w - - 0 1"] [PlyCount "1"] [EventDate "1931.??.??"] [SourceDate "2010.01.01"] 1. -- 1-0 [Event "2#"] [Site "?"] [Date "1931.??.??"] [Round "?"] [White "Cristoffanini, G."] [Black "1785.24"] [Result "1-0"] [SetUp "1"] [FEN "bB1R2n1/8/1p1N1p2/4k3/2P3BK/2p1N1Pp/1r6/b2rQ3 w - - 0 1"] [PlyCount "1"] [EventDate "1931.??.??"] [SourceDate "2010.01.01"] 1. -- 1-0 [Event "2#"] [Site "?"] [Date "1996.??.??"] [Round "?"] [White "Pilchenko, V."] [Black "4755.35"] [Result "1-0"] [SetUp "1"] [FEN "6N1/b1p4p/KQ6/pp1Rr3/q2pkP2/4N2n/2P1BrP1/2B5 w - - 0 1"] [PlyCount "1"] [EventDate "1996.??.??"] [SourceDate "2010.01.01"] 1. -- 1-0 [Event "2#"] [Site "?"] [Date "1958.??.??"] [Round "?"] [White "Hegermann, Alb"] [Black "1185.25"] [Result "1-0"] [SetUp "1"] [FEN "2Q5/8/1N1pR1pK/Pp5p/1pNk4/3n4/1P6/1BB2bb1 w - - 0 1"] [PlyCount "1"] [EventDate "1958.??.??"] [SourceDate "2010.01.01"] 1. -- 1-0 [Event "2#"] [Site "?"] [Date "1992.??.??"] [Round "?"] [White "Ahues, H."] [Black "1588.03"] [Result "1-0"] [SetUp "1"] [FEN "3n2R1/7K/4Np2/5kN1/1n2bpp1/1Q6/4r1B1/B1b2R2 w - - 0 1"] [PlyCount "1"] [EventDate "1992.??.??"] [SourceDate "2010.01.01"] 1. -- 1-0 [Event "2#"] [Site "?"] [Date "1949.??.??"] [Round "?"] [White "Ahues, H."] [Black "1748.24"] [Result "1-0"] [SetUp "1"] [FEN "8/2pbKp2/1p6/1r2k3/1r1NP2R/2P3p1/1N1B1n1n/Q7 w - - 0 1"] [PlyCount "1"] [EventDate "1949.??.??"] [SourceDate "2010.01.01"] 1. -- 1-0 [Event "2#"] [Site "?"] [Date "1948.??.??"] [Round "?"] [White "Van Dijk, J."] [Black "1452.53"] [Result "1-0"] [SetUp "1"] [FEN "4BQK1/3Np2p/4R3/5Pp1/1Bb2k2/5P2/1NrP2PP/8 w - - 0 1"] [PlyCount "1"] [EventDate "1948.??.??"] [SourceDate "2010.01.01"] 1. -- 1-0 [Event "2#"] [Site "?"] [Date "1950.??.??"] [Round "?"] [White "Feigin, E."] [Black "1858.25"] [Result "1-0"] [SetUp "1"] [FEN "8/3R1KB1/2p3p1/1ppn1Rp1/1b2k1P1/1Q1NNrr1/5P2/4n2B w - - 0 1"] [PlyCount "1"] [EventDate "1950.??.??"] [SourceDate "2010.01.01"] 1. -- 1-0 [Event "2#"] [Site "?"] [Date "1949.??.??"] [Round "?"] [White "Stocchi, O."] [Black "1252.45"] [Result "1-0"] [SetUp "1"] [FEN "b3B2B/7Q/3PP3/1Np1Np2/Rp1pk3/1P4K1/5P1p/3R4 w - - 0 1"] [PlyCount "1"] [EventDate "1949.??.??"] [SourceDate "2010.01.01"] 1. -- 1-0 [Event "2#"] [Site "?"] [Date "1983.??.??"] [Round "?"] [White "Ahues, H."] [Black "1278.13"] [Result "1-0"] [SetUp "1"] [FEN "6R1/b1NN4/1p5K/1B1P4/3kp3/1R1pn3/6b1/1n4Q1 w - - 0 1"] [PlyCount "1"] [EventDate "1983.??.??"] [SourceDate "2010.01.01"] 1. -- 1-0 [Event "2#"] [Site "?"] [Date "1997.??.??"] [Round "?"] [White "Barth, M & Degener U"] [Black "1758.54"] [Result "1-0"] [SetUp "1"] [FEN "N3B2B/1np3rr/p3P2P/P6R/1Nk2ppK/P7/P2Q4/n4b2 w - - 0 1"] [PlyCount "1"] [EventDate "1997.??.??"] [SourceDate "2010.01.01"] 1. -- 1-0 [Event "2#"] [Site "?"] [Date "1919.??.??"] [Round "?"] [White "Blake, PF."] [Black "4788.14"] [Result "1-0"] [SetUp "1"] [FEN "n3B2K/p5Bp/r7/1NPk3r/4N1Qp/1n6/2Rp1b2/4qb2 w - - 0 1"] [PlyCount "1"] [EventDate "1919.??.??"] [SourceDate "2010.01.01"] 1. -- 1-0 [Event "3#"] [Site "?"] [Date "1990.??.??"] [Round "?"] [White "Marandiuk, M."] [Black "4142.26"] [Result "1-0"] [SetUp "1"] [FEN "6b1/2p2pq1/p1Q1p1P1/1p6/3kN3/P2p4/3R3B/K4N2 w - - 0 1"] [PlyCount "1"] [EventDate "1990.??.??"] [SourceDate "2010.01.01"] 1. -- 1-0 [Event "3#"] [Site "?"] [Date "1977.??.??"] [Round "?"] [White "Kapusta, V."] [Black "4475.17"] [Result "1-0"] [SetUp "1"] [FEN "1q6/n6b/3p4/1p4b1/p2Rp3/p1QB3p/N1Np1P2/1K1k3r w - - 0 1"] [PlyCount "1"] [EventDate "1977.??.??"] [SourceDate "2010.01.01"] 1. -- 1-0 [Event "4# "] [Site "?"] [Date "2014.??.??"] [Round "?"] [White "Salai, L & Klemanic E"] [Black "1477.36"] [Result "1-0"] [SetUp "1"] [FEN "3R4/2K2N2/1P1pp1n1/1p1kb3/pQ2p1B1/P3p1Nr/4P3/1b6 w - - 0 1"] [PlyCount "1"] [EventDate "2014.??.??"] [SourceDate "2010.01.01"] 1. -- 1-0 [Event "5#"] [Site "?"] [Date "1950.??.??"] [Round "?"] [White "Lepuschütz, H."] [Black "1531.06"] [Result "1-0"] [SetUp "1"] [FEN "3R3K/6p1/2N5/1pR1p3/r2ppb2/3k3p/5Q2/8 w - - 0 1"] [PlyCount "1"] [EventDate "1950.??.??"] [SourceDate "2010.01.01"] 1. -- 1-0 [Event "6#"] [Site "?"] [Date "1991.??.??"] [Round "?"] [White "Degener, U."] [Black "3158.16"] [Result "1-0"] [SetUp "1"] [FEN "8/q1p2BR1/2p4p/4Pk2/5B2/bpN4p/2n1Np2/1K2n3 w - - 0 1"] [PlyCount "1"] [EventDate "1991.??.??"] [SourceDate "2010.01.01"] 1. -- 1-0 [Event "h#2 b) +bPf6"] [Site "?"] [Date "1962.??.??"] [Round "?"] [White "Galmard, abbé R"] [Black "0322.00"] [Result "1-0"] [SetUp "1"] [FEN "8/8/2N1B3/8/1Br1k3/5N2/8/7K b - - 0 1"] [PlyCount "1"] [EventDate "1962.??.??"] [SourceDate "2010.01.01"] 1... -- 1-0 [Event "h#3 2 sol"] [Site "?"] [Date "1958.??.??"] [Round "?"] [White "Paros, G."] [Black "0776.33"] [Result "1-0"] [SetUp "1"] [FEN "8/2p2Bp1/2P3R1/1rk2P2/p7/b7/1nP5/2K2nrb b - - 0 1"] [PlyCount "1"] [EventDate "1958.??.??"] [SourceDate "2010.01.01"] 1... -- 1-0 [Event "h#5"] [Site "?"] [Date "2004.??.??"] [Round "?"] [White "Kalkavouras, I."] [Black "0337.01"] [Result "1-0"] [SetUp "1"] [FEN "8/8/2bk4/1p2N3/4r3/3Kn3/8/3n4 b - - 0 1"] [PlyCount "1"] [EventDate "2004.??.??"] [SourceDate "2010.01.01"] 1... -- 1-0 [Event "s#5"] [Site "?"] [Date "1961.??.??"] [Round "?"] [White "Pigits, Z."] [Black "1151.51"] [Result "0-1"] [SetUp "1"] [FEN "b7/1kPP4/3P3p/1P6/2N5/R2Q3B/7P/6BK w - - 0 1"] [PlyCount "1"] [EventDate "1961.??.??"] [SourceDate "2010.01.01"] 1. -- 0-1