No technical incident for this session, which is exceptional enough to be noted!
In addition to the regulars, we had the lightning visit of Abdel.
The Master, in full possession of his means, gave us a high quality lesson as you can see in the report below.
---
Master's word
---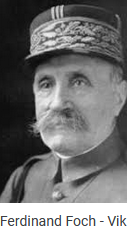 "In May 1968, it was forbidden to forbid. In May 2018, it is forbidden to forbid to forbid" (A. Bercoff).
"An assembly, to decide, must have an odd number. But three is already too many" (Maréchal F. Foch).
"She loves you, believe me, I can see clearly -- give me the address of your eye doctor" (in a 1969 "James Bond" film).
Did you know that? I am also a red: extremely dangerous retiree. Thank you Bruce and others.
"The study of openings leads only to confusion, does not teach us to think [...] We study openings because they immediately give us the impression of mastering our subject. [...] Endgames are thankless, they take a long time, but when you start to understand, you are happy. The openings are great, you learn quickly, and when you think you're a great player... you realise that in fact you don't understand anything" (E. Pichouron in 2002).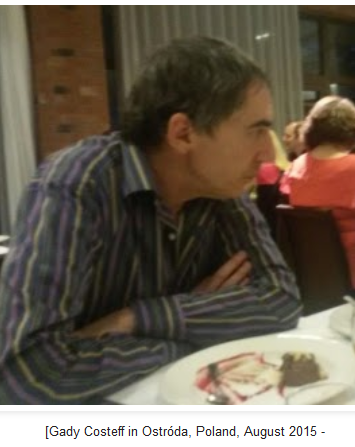 Festina Lente in pawn endgame. This study is often misunderstood: it is, of course, about leaving pawn moves to the opponent (to avoid stalemate), but not only, otherwise 1 Kd2 would win. However, this fundamental try is not mentioned in the Encyclopaedia of Endgames ("chess informant"), neither in the 2013 edition nor in the 1982 edition. The editors have also, three decades later, continued to call "Udo" (sic) the author of my exercise 61, namely the problemist and populariser Jean Oudot, whom we spoke of in the previous lesson. One progress, however: the ascetic "Lasa" becomes "Tassilo von Heydebrand und der Lasa" (phew!). Another progress in the new edition: the adoption of bold type. Yes, even though these brilliant editors had already understood in 1982 that bold type was necessary for the main variants, they adopted it for Informant 34 and following, but not for the Encyclopaedias, waiting for that... 30 years. People are strange.
Rook domination. She struggles to win one of the three white figures and then, after succeeding, suddenly runs out of space. Equestrian feast: five promotions in Knight in a remarkably economical form. Obviously, the analysis engines were not available at the time of Libourkine, Korolkov and Chéron...
A festival of pretty bishop moves that almost became an artistic study. But uniqueness is an essential criterion, and one does not tolerate two winning suites, each as ingenious as the other. And even if one is less complex, preferable for a player, and therefore deserving of the title of "main line", they say. After all, as V. Halberstadt reminded us, "a composer of studies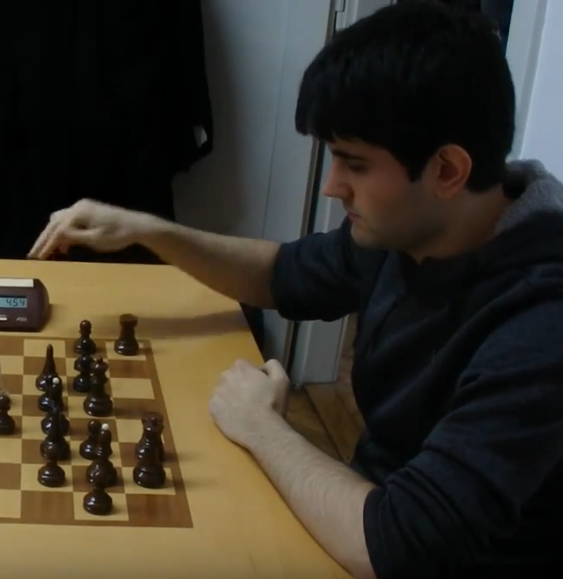 must maintain contact with the practical game". At least one can enjoy this great wealth of unusual material.
Three draws as exercises for the next course: a simple one, another more acrobatic one, then an unexpected annihilation of the black Queen.
Two little tactical jokes. Played at the same tournament as the day's game, where incredibly your master-bidder was, ending up in the cabbage, of course, but reliving, notwithstanding 95% of the suffering, some delicious joys of yesteryear. Our hero is one of the rising players in the country of the untouchable Ivan Šarić, European champion and then national champion, who seemed to me to have more trouble in the second championship than in the first!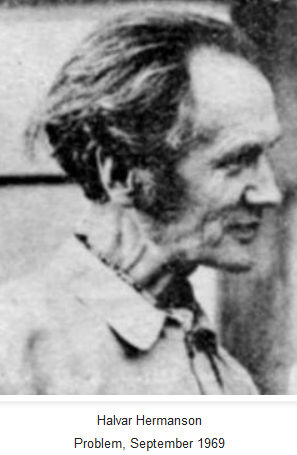 He is at the heart of an old controversy: is it right to lose, or rather to sacrifice, a bishop (g5-h4) against two pawns after ...h6 & ...g5, knowing that a g3 pawn prevents Bg3? Most of the time, in any case, Black refrains from ...g7-g5, which prompts the affirmative. He plays a Shirovian game, with the motto initiative at all costs. And if Black could play better and draw, a Black advantage is never shown, despite a flurry of extra pawns.
Half of the 2# in the Marjan selection are blockades: the key threatens nothing, but black damage is expected. No less than 6 variations in the first 3#, with 3 distinct units occupying the same square, both in the 2nd and 3rd move. Then an AB-BC-CD-DA cycle in the second, a Queen festival and some promotions.
Opening lines in the French 4#, nice mates in the Russian, permutation in the Italian. Interceptions in the first 2# helpmate, AB-BC-CA cycle in the second. The 6# helpmate has the curious characteristic of ridiculing the fritzoid problem-solving engine. Finally a selfmate of more than a century. Difficult? Not so much: you just have to find the mate table, after which everything flows naturally.
Have a good time. See you at the end of May or beginning of June. Deus vos custodiat.
Master's diagrams
[Event "?"] [Site "?"] [Date "1961.??.??"] [Round "?"] [White "Krivtsun, J."] [Black "0000.32"] [Result "1-0"] [SetUp "1"] [FEN "8/8/p7/8/1P6/7p/P4k1P/3K4 w - - 0 1"] [PlyCount "31"] [EventDate "1961.??.??"] [SourceDate "2000.07.25"] {To play the first move, you must have understood everything. Black defence consists in locking the king on h1 and looking for the stalemate. White thwarts this project by leaving a little freedom to the black "a" pawn. But he does not succeed in to leave his own "a" pawn on a2.} 1. a3 $3 {[#]} (1. a4 $2 Kg2 $1 2. Ke2 Kxh2 $8 3. Kf2 a5 $8 (3... Kh1 $2 4. a5 $8 h2 5. b5 $8 $19) 4. b5 {(idem bxa5)} Kh1 5. b6 h2 $8 $11) (1. Kd2 $2 {(one might think it best not to touch the pawn, but the question of zugzwang will take precedence)} Kg2 $1 2. Ke2 Kxh2 $8 {(threatens ...Kg3 then h2)} 3. Kf2 ({unfortunately} 3. Kf1 {don't work} Kg3 $8 {(...Kh1? Kf2! followed by a3! transposes into the text)} 4. Kg1 Kf4 5. a4 Ke4 $11) 3... Kh1 $8 {ZZ} 4. Kf1 Kh2 $3 {[#]} (4... h2 $2 5. Kf2 $1 a5 6. a4 $8 {: texte au 11e}) (4... a5 $2 5. b5 $8 h2 6. b6 $8 a4 7. b7 $8 a3 8. Ke2 $3 Kg1 9. b8=Q $8 h1=Q 10. Qb6+ $1 {as Polerio}) 5. Kf2 Kh1 $8 6. Kg3 {(the last attempt; here White would win if the pawn were on a3, transposing to the 9th move of the solution)} (6. a3 h2 $1 {ZZ} 7. a4 a5 {ZZ because Kf1? leads to a catastrophic ...b1Q+)}) (6. a4 a5 $8 7. b5 h2 $8 $11) 6... a5 $3 {[#]} (6... h2 $2 7. Kf2 $8 {(text with the pawn at a2 instead of a3, but the pawn is allowed to play two squares at the start !)} a5 8. a4 $3) 7. b5 (7. Kxh3 axb4 $8 {(we regret here that white pawn is not in a3 !)} 8. Kg3 Kg1 $8 9. Kf3 Kh2 $8 10. Ke3 Kg3 $1 $11) (7. a4 axb4 $11) 7... h2 $8 8. Kf2 $8 a4 9. b6 a3 $11) 1... Kf1 (1... Kg2 2. Ke2 $1 Kxh2 (2... Kg1 3. Kf3 $8) 3. Kf2 $8 {: text on 8th }) 2. Kd2 $8 Kf2 3. Kd3 $8 Kf3 (3... Kg2 4. Ke3 $1 {: text on 6th}) 4. Kd4 $3 {[#]} ( 4. a4 $2 Kg2 $8 {: see 1 a4?}) 4... Kf2 {As long as the black king does not move away from the h2-pawn, a3-a4 cannot be played.} (4... Ke2 {(idem on ...Kf4)} 5. a4 $1 Kf2 6. b5 $1 axb5 7. axb5 $1 (7. a5 $1 Kg2 8. a6 $8) 7... Kg2 8. b6 $8 Kxh2 9. b7 $8 Kg2 10. b8=Q $8 h2 11. Qg8+ {: white king is in the winning zone}) ( 4... Kg2 5. Ke3 $8 Kxh2 6. Kf2 $8 {: text on 8th}) 5. Ke4 $8 Kg2 (5... Ke2 6. a4 $8) (5... Kf1 6. Kf3 $1) 6. Ke3 $8 Kh1 (6... Kg1 7. Kf3 $8 {idem}) (6... Kxh2 7. Kf2 $8 {: text}) 7. Kf3 $3 (7. Kf2 $2 Kxh2 $8 {ZZ [#]} 8. a4 a5 $8 {as already seen in 1 a4?}) 7... Kxh2 8. Kf2 $8 {ZZ [#] compared to the 7 Kf2? suite, Black has an extra pawn move, which will avoid the stalemate.} Kh1 (8... a5 9. b5 $8 Kh1 10. b6 $8 h2 11. b7 $8 a4 12. Kg3 $1 Kg1 13. b8=Q h1=N+ 14. Kf3 $18) 9. Kg3 $3 {Still refraining from pushing the pawn.} (9. a4 $2 a5 $8 (9... h2 $2 10. Kf1 $8 a5 11. Kf2 $8) (9... Kh2 $2 10. a5 $8 Kh1 11. b5 $1) 10. b5 h2 $8 $11) 9... h2 (9... Kg1 10. Kxh3 $8 Kf2 11. a4 $8 Ke3 12. b5 $8 (12. a5 $2 Kd4 $1 13. b5 Kc5 $1 14. b6 Kc6 $11 {is a classical trap}) 12... axb5 13. axb5 $8 $18) (9... a5 10. Kxh3 $8 {compare to the suite 1 Kd2? the b4-pawn is protected}) 10. Kf2 $8 {ZZ} a5 11. a4 $3 {ZZ [#] to play like this, it is necessary the white king is not on f1 !} axb4 12. a5 $8 b3 13. a6 $8 b2 14. a7 $8 b1=Q 15. a8=Q+ Qb7 16. Qxb7# 1-0 [Event "?"] [Site "?"] [Date "1980.??.??"] [Round "?"] [White "Costeff, G."] [Black "0321.02"] [Result "1-0"] [SetUp "1"] [FEN "k7/1p6/2B5/3N4/3r4/5K2/4p3/4B3 w - - 0 1"] [PlyCount "21"] [EventDate "1980.??.??"] [SourceDate "2000.07.25"] {Three figures win against a rook, except for 2N+B. They still need to save them. This will be impossible, but...} 1. Nb6+ $8 (1. Nc7+ $2 Kb8 $8 2. Nb5 ( 2. Bg3 e1=Q $1) (2. Ne6 Rd6 $8 3. Bg3 e1=Q $1) 2... Rd3+ $1 3. Kxe2 bxc6 $8 $11 ) 1... Ka7 (1... Kb8 2. Bb5 $1 $18) 2. Nc8+ $8 Kb8 (2... Ka6 3. Be4 $8) (2... Ka8 3. Bb5 $1) 3. Ne7 $8 {Acrobatics are necessary in order not to lose a figure.} Rd1 $1 4. Bg3+ $8 (4. Kxe2 $2 Rxe1+ $8 5. Kxe1 bxc6 $8 $11) 4... Ka8 (4... Ka7 5. Kxe2 $1 Rg1 6. Bf2+) 5. Kxe2 $8 Rg1 6. Bf2 $8 (6. Bh2 $2 Rg7 $8 7. Nf5 Rh7 $8 $11) 6... Rg5 (6... Rg7 7. Nf5 $8 Rg5 8. Be4 $1 $18) 7. Be4 $3 {[#]} (7. Be3 $2 Re5 $8 8. Ng6 Rxe3+ $1) 7... Re5 8. Nd5 $3 {[#]} Rxe4+ 9. Kf3 $3 {[#] Domination.} Re5 10. Nb6+ $8 Kb8 (10... Ka7 11. Nc4+ $1) 11. Nd7+ $1 {(or Bg3! ...Kc7 Nc4!). An ideal study for a resolution contest. What for, of course, it has never been selected. This surprises you ?} 1-0 [Event "?"] [Site "?"] [Date "2008.??.??"] [Round "?"] [White "Sochniev, A."] [Black "0063.50"] [Result "1/2-1/2"] [SetUp "1"] [FEN "3K4/6P1/2P1PnPP/4kbb1/8/8/8/8 w - - 0 1"] [PlyCount "23"] [EventDate "2008.??.??"] [SourceDate "2000.07.25"] {Wouldn't it be nice if the 5 white pawns promoted themselves? But in what way ?} 1. e7 $8 (1. c7 $2 Bxe6 $8 2. h7 Nxh7+ $8) 1... Kd6 (1... Nd5 2. g8=Q (2. g8=N) 2... Bxe7+ 3. Ke8 Nf6+ 4. Kxe7 Nxg8+ 5. Kf8 Nxh6 6. g7 Be6 7. c7 $11) 2. c7 $8 (2. e8=N+ $2 Nxe8+ $8 3. Kxe8 Bxg6+ $8 4. Kf8 Bxh6 $8 5. Kg8 Bg5 $8 6. Kh8 (6. Kf8 Be7+ $8 7. Kg8 Kxc6) 6... Bf6 $8 7. Kg8 Ke7 $8 8. c7 Bf5 $8 9. c8=Q Bxc8 $8 10. Kh7 Bf5+ $8 11. Kg8 (11. Kh6 Kf7 $8) 11... Be5 $1 12. Kh8 Ke6 $1 13. Kg8 Kf6 $8 14. Kf8 (14. Kh8 Kg6 $8) 14... Bd6+ $8 15. Kg8 Kg6 $8 16. Kh8 Be5 $8 17. Kg8 Be6+) (2. h7 $2 Nxh7 $8 3. g8=N (3. g8=Q Bxe7+ $8 4. Ke8 Nf6+ $8 ) 3... Nf8 $1 4. g7 Ne6+ $8 5. Kc8 Nxg7+ 6. Kb7 Ne8 $19) 2... Ng8 {Threatens mat in 2.} (2... Nd5 3. g8=Q $8 Bxe7+ 4. Ke8 Nf6+ 5. Kf7 Be6+ 6. Kg7 Nxg8 7. c8=N+ $1 (7. h7 $2 Bf6+ $8 8. Kf8 Nh6 $8 9. g7 Be7+ $8 10. Ke8 Bf7#) (7. c8=Q $1 Bf6+ 8. Kf8 $11) 7... Bxc8 8. Kxg8 $11) 3. c8=N+ $8 {[#]} (3. c8=Q $2 Bxe7+ $8 4. Ke8 Bxg6#) 3... Bxc8 4. h7 $8 Bd7 {Threatens mat in 1.} 5. hxg8=N $8 {[#]} Bh4 6. Nf6 $8 Bxf6 7. g8=N $8 {[#]} Bg5 8. g7 $8 Bh4 9. Nf6 $8 Bxf6 10. g8=N $8 {[#]} Bh4 11. Nf6 $8 { Pour la 3e fois.} Bf5 (11... Bxf6 {stalemate}) 12. e8=N+ {[#]"Only 10 pieces to realize 5 Knight promotions" (S. Didukh).} 1/2-1/2 [Event "?"] [Site "?"] [Date "2018.??.??"] [Round "?"] [White "Villeneuve, A."] [Black "0310.31"] [Result "1-0"] [SetUp "1"] [FEN "1k6/8/1P6/2P1KB2/1r5p/5P2/8/8 w - - 0 0"] [PlyCount "25"] [EventDate "2018.??.??"] [SourceDate "2000.07.25"] {A large number of single moves by the white bishop, sweeping the chessboard.} 1. Be6 $3 {[#]To prevent ...Kb7, which Black would play if he had the line, comfortably cancelling (Be4+ ...Rxe4+!). Incidentally, we also prevent ... Rc4.} (1. c6 $2 Rb5+ $8 (1... Rxb6 $2 2. Kd6 $8 Ra6 3. Be6 $3 {(Kd7? ...Ra7+!)} Ra8 {(...Ra7 Bd7!! : text on 5th)} 4. c7+ $8 Kb7 5. Bd5+ $8) 2. Ke6 {(Kd6 impossible, Bishop being misplaced)} (2. Kf6 Rxb6 $8) 2... Kc8 $3 {[#]} 3. Bg4 (3. b7+ Kc7 $11) (3. Kf6+ Rxf5+ $8 4. Kxf5 h3 $8 5. b7+ $1 Kc7 6. Ke6 $8 $11) 3... Rxb6 $8 4. Kd6+ Kd8 $8 5. Bd7 (5. f4 Ra6 $8) 5... Ra6 $1 6. f4 h3 $8 (6... Ra7 $2 7. f5 $8) 7. Bxh3 Ra7 $3 8. Be6 Rd7+ $8 9. Ke5 Rh7 $1 10. f5 Kc7 $8 11. Bd7 Re7+ 12. Kf6 Re1 $11 {: Black must remain vigilant, but holds the draw}) (1. Bd7 $2 {(idem Bh3)} Kb7 $8 $11 {: no check on the long diagonal}) (1. Bg4 $4 Rxg4 $19) (1. Kd6 $2 Rd4+ $8 2. Kc6 Rf4 $11) (1. f4 $2 Rc4 $8 2. Kd6 Rxf4 $11) (1. Kd5 $2 Kb7 $1 (1... Rf4 $1)) 1... Rb1 (1... Kb7 2. Bd5+ $8 Ka6 3. f4 $8 h3 4. f5 $8 h2 5. f6 $8 Rb1 6. f7 $8 Re1+ 7. Kd6 $1 Rd1 8. f8=Q Rxd5+ 9. Kxd5 $1 (9. Ke6 $1 h1=Q 10. Qa8+) 9... h1=Q+ 10. Kd6 $18) (1... Rb5 2. Kd6 $1 Rb1 3. c6 $8 Rxb6 4. Kd7 $18) 2. c6 $8 (2. Kd6 $2 Rd1+ $8 3. Ke7 (3. Bd5 $2 h3 $19) (3. Kc6 Rh1 $1) 3... Rc1 $11) (2. f4 $2 Rc1 $1 3. Kd6 Rd1+ $8 4. Ke7 Kb7 $8 (4... Rc1 $2 5. f5 $8) 5. f5 h3 $8 6. f6 $8 h2 $8 7. f7 $8 h1=Q $11) 2... Rxb6 (2... Rb5+ 3. Kd6 $8 {(possible with Bishop on e6)} Rxb6 4. Kd7 $18) 3. Kd6 $8 {Otherwise ...Kc7.} Ra6 4. Bf5 $3 {[#]This return is the best move, keeping the access to the e4-a8 diagonal. If White could pass, the result would be exactly the same (access to d5 instead of e4, see variation 1 c6? Rxb6?).} (4. Bd7 $2 {(too soon ; this is thematic try)} Ka7 $3 (4... Ra7 $2 5. f4 $8 Ra6 6. Bg4 $3 {[#](f5?...h3!)} Ra7 7. f5 $8 {: see below 4 Bg4?!}) 5. f4 (5. Kc7 Ra3 $1 6. Kd8 Rxf3 $11) 5... Kb6 $8 6. Be6 ( 6. c7 $2 Kb7+ {: Bishop occupies the square belonging to the white King}) (6. Bg4 Ra2 $1) 6... Ra1 $1 7. c7 Rd1+ $8 8. Bd5 $8 Rc1 $1 9. f5 $8 Rxc7 10. f6 $11) (4. Bg4 $6 {(more complex but equally effective)} Ra8 $1 (4... Ka7 5. f4 $1 Kb8 6. Bd7 $1) (4... Ra7 5. Bd7 $8 {: text}) (4... Ka8 $6 5. Kd7 $1) 5. f4 $6 {(it condemns itself to 3 difficult suites instead of one)} (5. Bf5 $1 {transposes as 4 Bh3?! in the main suite with 2 moves behind}) (5. c7+ $2 Kb7 $8 {(the long diagonal is closed)}) (5. Kd7 $2 Ra7+ $8 6. Kd8 Rg7 $1 $11) 5... Ra7 $1 (5... Ka7 6. c7 $8 Kb7 7. Bf3+ $1) 6. f5 $8 (6. Bd7 $6 Ra6 $1 7. Bg4 $8 Ra7 8. f5 $8) 6... Rf7 (6... h3 7. Bxh3 $8 {(Bishop is on the wrong side of the half-diagonal e6-c8, which complicates the task)} Rh7 {(the rook would prefer to f6, f8, h6, h8 or on the column "d" !)} (7... Rf7 8. Bg2 $3 {(the pawn is tabou : c7+ & Bh3)} Rf6+ 9. Kd7 $8 Rf7+ 10. Ke6 $8 Rf8 11. f6 $8 Kc7 { (would draw with Bishop on h3)} 12. f7 $1 $18) 8. Bg2 $3 {[#]} Rh6+ 9. Ke5 $8 (9. Ke7 $2 Kc7 $8 10. f6 Rh2 $3 11. f7 Rxg2 $8 $11 {pour ...Te2-f2+}) 9... Rh5 ( 9... Rh2 10. Be4 $8 Kc7 11. f6 $8 Rf2 12. Ke6 $8) 10. Bf3 $1 (10. Ke6 $1 Rh2 11. Be4 $1 Re2 12. Ke5 Kc7 13. f6 $8 Kd8 14. f7 Ke7 15. c7) 10... Rh3 11. Bd5 $1 Kc7 12. f6 $8 Rh5+ 13. Ke6 $8 Rh6 14. Ke7 $1 Rh5 15. f7 $18) (6... Ra4 7. Bf3 $3 {(a little less surprising than with the bR on f7, but still...)} ( 7. Bh3 $2 Ra3 $1 8. Bg2 {(Bf1 ...Ra2)} Rd3+ $1) 7... h3 (7... Rf4 $6 8. c7+ $1 Kc8 9. Bd5 $1 Rd4 10. f6 $8) (7... Rd4+ 8. Ke5 $8 Rd3 {(...Rd8 f6!)} 9. Be4 $8 Rd1 10. f6 $8 Rf1 11. Bf5 $8 {(Kc7e6? ...h3 f7 ...Kc7!! and Ke7?? ...Re1! lose)} Re1+ 12. Kd6 $8 Rd1+ 13. Ke7 $8 Rf1 14. Kd8 $1) (7... Ra3 8. Bd5 $1 {(not c7+ . ..Kc8 Bd5 ...Ra6+!)} Ra7 9. f6 $1) 8. f6 $8 (8. Bd5 $4 Rd4 $8 $19) 8... Rf4 { (an illusory double attack)} 9. Kd7 $8 Rd4+ 10. Ke7 $8 Rd3 (10... Rf4 11. Bd5 $1) 11. Be4 $3 {[#](self-pin)} (11. Bh1 $2 Re3+ $8) 11... Rd4 ({as} 11... Re3 12. Kd7 $1) 12. Bh1 $3 {[#](another single move)} Rd1 13. f7 $8 Re1+ 14. Kd6 $8 Rf1 15. Bd5 $1 Rf6+ 16. Kd7 $18) (6... Rg7 7. Bf3 $8 h3 8. f6 $8 Ra7 9. Ke6 $1 Kc7 10. f7 $8 Ra8 11. Ke7 $1 $18) (6... Ra2 7. c7+ $1 (7. f6 $6 Rd2+ 8. Ke6 $3 {(Ke7? ...Kc7!! f7 ...Rf2!=)} Kc7 9. f7 $8 Rf2 10. Bf5 $8) 7... Kb7 8. Bf3+ $8 Kc8 9. f6 $8 Rd2+ 10. Bd5 $8 $18) 7. Bf3 $3 {[#](the only winning move is rather surreal, dropping the squares f5 & h3; note that if one were to place the bishop on g2, Black would escape by ...h3!! Bxh3 ...Rf6+!)} (7. Ke6 $2 Rf8 $1 8. f6 Kc7 $8 9. Bf3 Re8+ $8) (7. Bh3 $2 Rf6+ $1 {(or ...Rf8! Ke7 ...Rh8!)} 8. Kd7 Rf7+ $8 9. Ke6 {(Rd8 ...Tc7!)} Rf8 $3 10. f6 Kc7 $8 11. Bg2 h3 $1 12. Bf3 Re8+ $8) 7... Rf6+ (7... h3 8. Ke6 $8 {(Bd5? ...Rh7! f6 ...h2!)} Rf8 9. f6 $1) (7... Rxf5 8. c7+ $8 Kc8 9. Bg4 $8) 8. Kd7 $8 Ka7 (8... Rf7+ 9. Ke6 $1) 9. c7 $8 Rf7+ 10. Kd6 $1 Rf8 11. Ke7 $8 (11. f6 $2 Kb6 $3 12. f7 h3 $8 $11) 11... Rh8 12. Kd7 $8 Rh7+ 13. Kd6 $1 Rh6+ 14. Kc5 $1 ({more expeditious is} 14. f6 $1 Rxf6+ 15. Ke7 $8) 14... Rh8 15. Bd5 $1 (15. f6 $1 h3 16. Bd5 $1 {is the same}) 15... h3 {(idem on ...Rf8)} 16. f6 $8 h2 {(threatens ...h1Q for ...Rc1+)} 17. Bh1 $3 {[#]} (17. f7 $2 Rc8 $1 18. Kc6 Rf8 $3) 17... Rf8 (17... Rc8 18. Kc6 $8) 18. Kb5 $3 {Z} Rh8 19. Kc6 $8 Rf8 20. Kd7 $8 Rf7+ 21. Kd8 $1 Rxf6 22. Ke7 $8 $18) (4. Bh3 $6 Ra8 $1 (4... Ra7 5. Bd7 $8) 5. Bf5 $1 (5. f4 $6 Ra7 6. Bd7 $8) 5... Ra6 $1 (5... Ra7 6. Bd7 $8) 6. Be6 $8 (6. Bg4 $6 Ra8 $1) 6... Ra7 7. Bd7 $8 {: text at 5th}) (4. f4 $6 Ra7 5. Bd7 $8 Ra6 6. Bg4 $8 Ra7 7. f5 $8 {: voir 4 Fg4?! au 6e}) 4... Ra7 (4... Ka7 5. f4 $8 (5. Kd7 $4 Kb6 $8 6. c7 Ra7 $8 $19) 5... Kb8 (5... Kb6 6. c7 $8 Kb7+ 7. Kd7 $8 Rc6 8. Be4 $8) 6. Bd7 $8 Ka7 {(idem ...Rb6)} 7. Be6 $8 {: text}) (4... Ra8 $6 5. c7+ $1 Kb7 6. Be4+ $8 {(it was necessary that Bishop had to be in f5 or e6)}) (4... Rb6 $6 5. Kd7 $1) 5. Bd7 $3 {[#]The only way to prohibit the revival of the rook.} (5. f4 $2 Rf7 $1 $11) 5... Ra6 {The revenge of 4 Bd7? : the White Bishop occupied the square of the wK , now Black's rook captures, just as unfortunate, his king's square, forbidding the plan already seen ...Ka7-b6.} (5... h3 6. Bxh3 $8 Ra6 7. f4 $1 Ka7 8. Be6 $1 (8. Kd7 $2 Kb6 $8 $11) 8... Kb8 (8... Kb6 9. c7) 9. f5 $1) (5... Rc7 6. f4 $8 h3 7. Bxh3 $8) 6. f4 $8 {Z. Here, White to move should play Bg4!! ...Ra7 f5! ...Rf7 Bf3!! as in the suite 4 Bg4?! above.} Ka7 {We have encountered this in 4 Bd7? with Black to move, while...} (6... Rb6 7. Be6 $8 Ra6 8. f5 $8 {: text}) (6... Ra7 7. f5 $8 h3 8. f6 $8 h2 9. f7 $8 Rxd7+ 10. cxd7 $8 h1=Q 11. d8=Q+) (6... Ka8 7. Bc8 $3 {[#](again a difficult move by the Bishop)} (7. Bg4 $6 Kb8 $1 8. Bd7 {repeat moves}) (7. f5 $2 h3 $8 8. f6 h2 $8 $11) (7. Be6 $6 Ka7 $1 {Z} 8. Bg4 {: see below 7 Bg4?!}) 7... Rb6 (7... Ra3 8. c7 $1 Rd3+ 9. Ke7 $8 Rc3 10. Kd8 $8) (7... Ra7 8. c7 $8) 8. Be6 $1 Ra6 {(idem on ...Ka7)} 9. Kd7 $1 $18) (6... h3 7. Bxh3 $8 Ra7 (7... Ka7 8. Be6 $1 Ra3 9. c7) 8. Be6 $1 Rh7 9. f5 $8 $18) 7. Be6 $3 {[#]This return to the first move square takes advantage of the impossibility of ...Ra7-h7 and prevents ...Kb6 in time. Thus, after the Black rook has obstructed the a7-square at the expense of his King, it is the Black King himself who occupies the same square at the expense of his Rook !} ({More complicated is} 7. Bg4 $6 Kb8 $1 8. f5 (8. Bd7 $1 { : text}) 8... Ra4 $1 9. Bf3 $3 {as already seen on 4 Bg4?!}) (7. Bh3 $6 Kb8 $1 8. f5 $2 Ra3 $1 (8... Ra2 $1 9. c7+ Kb7 $8) 9. c7+ Kc8 $8) (7. f5 $2 h3 $8) 7... Kb8 (7... Kb6 8. c7 $8 Kb7+ 9. Kd7 $8 {as we know}) 8. f5 $8 h3 9. f6 $1 (9. Bd5 $1 h2 10. f6 $8 {idem}) 9... h2 10. Bd5 $8 {[#]} (10. f7 $2 Rxc6+ $3 (10... h1=Q $2 11. f8=Q+ {for Qg7-b2-c3+!}) 11. Kxc6 h1=Q+ 12. Kd6 $11) 10... Ra7 11. Ke6 $8 Kc7 12. f7 $8 Ra8 13. Ke7 {10 squares on both diagonals (only h3 is missing) must necessarily be visited, in one sequence or the other.} 1-0 [Event "?"] [Site "?"] [Date "2017.??.??"] [Round "?"] [White "Stocko, Tica Sv"] [Black "4840.66"] [Result "1/2-1/2"] [SetUp "1"] [FEN "1R6/2r1q1p1/1R1bp1kp/p2p1p2/r2P1PP1/2P5/P3Q1KP/4B3 b - - 0 39"] [PlyCount "33"] [EventDate "2017.??.??"] [SourceDate "2000.07.25"] 39... Kh7 $1 40. g5 Rd7 41. Ra8 Qf7 42. gxh6 (42. Bg3 Bc7 $1) 42... Bxf4 $2 { How can such a natural move be criticized ?} (42... gxh6 43. Raa6 Qe7) (42... Qg6+ 43. Bg3 Qxh6) 43. Bg3 $3 {[#]Incredibly dangerous, though a seemingly innocuous exchange proposal.} ({In the game, there was played} 43. Rxe6 $2 Rxa2 $8 44. Qxa2 Qxe6 45. Qc2 Bxh6 46. Rxa5 g6 47. Bf2 f4 48. Qd1 Qf5 49. Ra8 Qg5+ 50. Kf1 Rb7 51. Ra2 Qf5 52. Ra1 $2 (52. Kg2 $8 Qe4+ 53. Qf3) 52... f3 53. Bg3 Qh3+ {0-1}) ({Less impactful was} 43. hxg7 Qxg7+ 44. Kh1 Qg4 45. Rxe6 Qxe2 46. Rxe2 Bh6 47. Kg2) (43. Raa6 Re7 $11 44. hxg7 (44. Rxe6 $2 Rxe6 45. Rxe6 Rxa2 46. Qxa2 Qxe6 $17) (44. Bh4 g5) 44... Qg6+ (44... Qxg7+) 45. Kh1 Qg4 $3 (45... Rxg7 46. Bg3 $3 $18) 46. Qxg4 fxg4 $11) 43... Qg6 $8 {All everything else is an immediate loss.} (43... Bxg3 $2 44. hxg7 Kxg7 (44... Qxg7 45. Qh5+ $8) 45. hxg3 Re7 46. Qe5+ Kg6 47. Rbb8 $1 (47. Qh8 $1) 47... Rxa2+ 48. Kf3 Qf6 (48... Qh7 49. Rh8) 49. Rg8+ $8 Rg7 50. Rxg7+ $8 Qxg7 51. Qxe6+ $8) ( 43... Bxh6 $2 44. Rbb8 $1 {[#]} (44. Rxe6 f4 45. Qc2+) 44... Rb7 (44... g5 45. Rh8+ Kg6 46. Be5) (44... Rc4 45. Rh8+ Kg6 46. Raf8 Qe7 47. h4) 45. Rh8+ Kg6 46. Ra6 Re7 47. Bh4 $18) (43... g5 $2 44. Bxf4 $1 (44. Rb2) 44... gxf4 45. Rbb8 $1 (45. Qe5 $1 Rxa2+ 46. Kf1 $8) 45... f3+ (45... Qf6 46. Rh8+) 46. Qxf3 $8 Rxa2+ 47. Kf1 $8 Ra1+ 48. Ke2 Ra2+ 49. Kd3 Qf6 50. Qh5 $1 (50. Qg3 f4 $1) 50... Rc7 { (one of the threats was Rh8+)} 51. Rf8 $1 $18) 44. hxg7 (44. Rxe6 Rxa2 $1 45. Qxa2 Qxe6 46. Bxf4 Qe4+ 47. Kg3 g5 $8 48. Be5 f4+ $1 49. Kf2 Qe3+ $8 50. Kf1 Qc1+ $8 51. Kg2 Rb7 $8 52. Rh8+ (52. Rb8 Rxb8 53. Bxb8 Qxc3 $11) 52... Kg6 53. Rb8 f3+ $1 (53... Rxb8 $1 54. Bxb8 Qxc3) 54. Kf2 $8 Qh1 $8 55. Qd2 Qg2+ 56. Ke3 $8 Qg1+ $8 57. Qf2 $8 Qc1+ $8 58. Qd2 $8 $11) 44... Rxg7 $8 45. Raa6 Bxg3 $1 ( 45... Qg5 $1 46. Rxe6 Bxg3 $8 {idem}) 46. Rxe6 $8 Qg5 $8 (46... Qg4 $2 47. Rh6+ Kg8 48. Qe8#) 47. Rh6+ $8 Qxh6 48. Rxh6+ Kxh6 49. hxg3 Rc4 $1 {Black may be able to draw after a precise defence.} 50. Qe6+ (50. Qe3+ Kh5 51. a4 $1) 50... Kg5 (50... Rg6 51. Qe3+ Kh7 52. Kf2) 51. Qe5 $1 Rcc7 $1 (51... Rgc7 52. Qf4+ Kg6 53. Qd6+ Kg5 54. Qd8+ Kg6 55. Kf3 Rxc3+ 56. Kf4 $16) 52. Kf2 (52. a4 Rge7 53. Qf4+ Kg6) (52. Qf4+ Kf6 (52... Kg6 53. g4) 53. Qe5+ Kg5) 52... a4 53. Qf4+ Kg6 54. Qd6+ Kg5 55. Qd8+ Kg6 1/2-1/2 [Event "?"] [Site "?"] [Date "2017.??.??"] [Round "?"] [White "Tanriverdi, Salimova"] [Black "4853.46"] [Result "1/2-1/2"] [SetUp "1"] [FEN "b2rr1k1/p2q2p1/1p3p2/3P1p1p/2PBnQ1P/3B2P1/7K/R4R2 b - - 0 42"] [PlyCount "34"] [EventDate "2017.??.??"] [SourceDate "2000.07.25"] 42... Nd6 $1 43. Rfe1 $6 (43. Rfb1) 43... Rxe1 $1 ({In the game was played } 43... Re7 $6 44. Rxe7 Qxe7 45. Qf2 Qd7 46. Ra2 Ne4 47. Qf3 $2 (47. Qf4 $1 Bxd5 48. cxd5 Qxd5 49. Ra4 b5 50. Qc7 $3 $11 {[#]}) 47... Qc7 $2 (47... Bxd5 $1 48. cxd5 Qxd5 49. Ra4 b5) 48. Rg2 Nd6 49. Qxh5 Qd7 50. Re2 Ne4 $2 (50... b5 $1) 51. Bxe4 $2 (51. Rxe4 $1 fxe4 52. Bxe4 $18) 51... fxe4 52. Rxe4 {and White eventually won}) 44. Rxe1 $17 Bb7 {Threatens ...Ba6.} (44... b5 $1 $17) 45. Re6 {How do you refute white initiative ?} (45. Re2 Ba6 $1) (45. Bc3 b5 $1 46. c5 Nf7 47. d6 $6 Qc6) (45. Qf3 b5 $1) (45. Bxf6 gxf6 46. Re6 Ne8 $1 47. Bxf5 Qf7 $1) 45... Nxc4 $3 {[#]} (45... Bc8 $6 46. Bxf6 $1 $11) (45... Ba6 $2 46. Bxf6 $1 $18) 46. Bxf6 $8 (46. Bxc4 Bxd5 47. Bxd5 Qxd5 48. Bxf6 Qxe6 49. Bxd8 Qe2+ $8 50. Kh3 Qd1 $8 51. Kh2 Qxd8 $19) 46... Qxd5 $8 47. Re8+ $8 Rxe8 48. Bxc4 Re2+ $8 49. Kh3 $8 (49. Kg1 $2 Rg2+ $8 50. Kf1 (50. Kh1 Rf2+ $8 51. Bxd5+ Bxd5+) 50... Ba6 $3 {[#]} 51. Bxa6 Rc2 $3 $19) 49... Re1 $1 {[#]Not really winning, but gives emotions !} (49... gxf6 50. Bxd5+ Bxd5 51. Qh6 $8 $11) 50. Bxd5+ Bxd5 51. g4 $8 fxg4+ 52. Kg3 gxf6 53. Qh6 $1 Bf7 54. Qxf6 $8 Re6 55. Qd8+ Kg7 56. Qg5+ Bg6 57. Qd5 Rf6 58. Qd4 a5 59. Kg2 {Should draw with some suffering.} 1/2-1/2 [Event "Zadar"] [Site "Zadar"] [Date "2017.12.13"] [Round "6.2"] [White "Martinovic, Sa"] [Black "Tica, Sv"] [Result "1-0"] [ECO "E20"] [WhiteElo "2583"] [BlackElo "2461"] [PlyCount "55"] [EventDate "2017.??.??"] [EventType "swiss"] [EventCountry "CRO"] [SourceDate "2000.07.25"] {The best game of the tournament was, as it were, a birthday present to the Marquis.} 1. d4 ({60 years earlier, a provocative Fh4 in reply to . .h7-h6 had already occurred} 1. c4 e5 2. Nc3 Nf6 3. Nf3 Nc6 4. g3 Bc5 (4... Bb4 5. Bg2 O-O 6. O-O d6 7. d3 Re8 8. Bg5 Bxc3 9. bxc3 h6 10. Bh4 {[#]} Rb8 11. Rb1 Bd7 12. h3 Qe7 13. g4 Nd8 $11 {Nepomniachtchi,I (2751)-Palac,M (2525)/Tbilisi 2017}) 5. Bg2 O-O 6. O-O d6 7. d3 Be6 8. a3 a5 9. Bg5 h6 10. Bh4 {[#]} Nd4 (10... g5 $2 11. Nxg5 hxg5 12. Bxg5 Nb8 13. Ne4 Nbd7 14. Qc1 $18 {or Nxc5 then f4}) 11. Bxf6 Qxf6 12. Ne4 Qe7 13. Nxc5 dxc5 {1/2-1/2 Filip,M-Keres,P/Amsterdam 1956/ Candidates}) 1... Nf6 ({And another at the same time} 1... d5 2. c4 e6 3. Nc3 c5 4. cxd5 exd5 5. Nf3 Nc6 6. g3 Nf6 7. Bg2 Be7 8. O-O O-O 9. dxc5 Bxc5 10. Bg5 Be6 11. Rc1 Bb6 12. Rc2 h6 13. Bh4 {[#]} (13. Bxf6 Qxf6 14. Nxd5 $2 Bxd5 15. Qxd5 Nb4 ) 13... Re8 (13... g5 14. Nxg5 hxg5 15. Bxg5 Bd4 16. e3) 14. Rd2 g5 15. Nxg5 hxg5 16. Bxg5 Qe7 17. Bxd5 (17. Qa4 d4 $6 18. Bxc6 {(Garcia,R-Garcia,H/Buenos Aires 1972)} dxc3 $8 19. bxc3 Kg7 20. Bxe8 Qxe8 21. Qh4 $14) 17... Bh3 $2 ( 17... Ne5 18. Ne4 Neg4 $8 {(...Ned7? Bxb7)} 19. Bxe6 fxe6 $8 {(...Qxe6? Nxf6+ then Rd6)} 20. Qa4 {(h3 ...Qg7!)} Red8 $1 {[#](or ...Qg7, but not ...Rad8? : a new case on the theme "the good Rook")} 21. h3 Rxd2 22. hxg4 Rd4 $1 23. Nxf6+ $2 {(Qa3!)} Qxf6 $19 {which would be impossible if Black had played the wrong rook on d8}) 18. Qa4 $2 (18. Qc2 $3 {(menace Dg6+)} Ne5 19. Ne4 $18) ( 18. Ne4 $2 Qxe4 $3) 18... Bxf1 $2 (18... Qe5 $1 19. Qh4 Ng4 $1 20. Bg2 $1) 19. Qh4 Qc5 20. e3 $18 {Dely,P-Bilek,I/Budapest 1959}) 2. c4 e6 3. Nc3 Bb4 4. g3 O-O 5. Bg2 d5 6. a3 ({more usual is} 6. Nf3 dxc4 7. O-O Nc6 8. Re1 (8. Bg5 Rb8 9. a3 Bxc3 10. bxc3 h6 11. Bh4 {[#]} Re8 12. e4 e5 13. d5 Na5 {Wang Yue (2716) -Vitiugov,N (2722)/Ningbo 2010}) 8... Rb8 9. a3 Bxc3 10. bxc3 Na5 11. Rb1 b6 12. e4 Bb7 13. Bg5 h6 14. Bh4 {[#]} Qe8 (14... g5 $2 15. Nxg5 hxg5 16. Bxg5 Nc6 17. Qf3 Kg7 18. e5 $18 {or Rb5, an idea we will revisit}) 15. Bxf6 gxf6 16. Nd2 Kh7 17. Bf1 b5 18. Qf3 f5 19. Qf4 $16 {Romanishin,O (2560)-Savon,V (2545)/ Yerevan 1976}) 6... Bxc3+ 7. bxc3 dxc4 8. Nf3 (8. Qa4 Bd7 9. Qxc4 Bc6 10. f3 Qd5 $11 {Sadorra,J (2575)-Wang Hao (2680)/Chengdu 2017}) 8... Nc6 (8... b5 $2 9. a4 c6 10. O-O $16) 9. O-O Rb8 10. Rb1 Bd7 11. Bg5 h6 12. Bh4 $1 {[#]An excellent intuition: White has sufficient compensation for the loss of material.} Qe7 (12... g5 13. Nxg5 $8 hxg5 14. Bxg5 e5 $6 ({more careful} 14... Kg7 15. e4 Ne7 16. h4 $44) 15. Qc1 $3 {[#](threatening Bh4, and better than Qd2 because after ...Bf5, the d4-pawn will not be pinned)} (15. dxe5 {(of course, precede this with Bxc6 ...Bxc6 would allow ...Qxd1)} Nxe5 16. Qd4 $1 (16. h3 Qe7 17. f4 Neg4 $3 18. hxg4 $6 Qe3+ 19. Kh1 Nxg4) 16... Re8 17. Rfd1 Kg7 18. Qh4 (18. f4 Neg4 19. h3 Ne3 $11) 18... Rh8 19. Bxf6+ Qxf6 20. Qxf6+ Kxf6 21. f4 Nd3 22. exd3 Bg4 23. Rd2 $14) 15... exd4 (15... Bf5 16. Bxc6 $1 Bxb1 17. dxe5 $8 $18) (15... Re8 16. d5 Na5 17. Bh4 Nb3 {(...Bf5 Rb5)} 18. Qg5+ Kh7 { (prepares ...Nd2 on the f6 capture)} 19. Rbd1 b5 {(for ...Rb6-a6)} 20. d6 $1 c6 $6 21. f4 $1 $16) 16. Qf4 $1 (16. Bh4 Ne5) 16... Nh5 $8 17. Qh4 f6 18. Qxh5 Be8 (18... Qe8 19. Bd5+ Be6 20. Bxe6+ Qxe6 21. Qg6+ Kh8 22. Rb5 $3) 19. Qh6 fxg5 20. Rb5 $3 {[#](main theme)} Rf6 21. Rxg5+ Kf7 22. Qg7+ Ke6 23. e4 $3 $18) 13. e4 $1 {Refuse the lazy Bxf6.} (13. Bxf6 gxf6 (13... Qxf6 14. Ne5 Nxe5 15. dxe5 Qe7 16. Qd4) 14. Qc1 Kg7 $11) 13... Qxa3 $1 {Not too greedy.} ({Dangerous is} 13... g5 $6 14. Nxg5 $8 hxg5 15. Bxg5 e5 $8 16. f4 $3 (16. Bh4 b5 17. Qf3) 16... exd4 17. Rb5 $1 {[#](again)} (17. e5 Bg4) 17... Bg4 18. Bxf6 Bxd1 19. Bxe7 Nxe7 20. Rxd1 dxc3 21. Rg5+ Kh7 22. Rc5 $14) 14. Bxf6 gxf6 15. Qd2 Kg7 16. Qf4 $1 {The only chance of win, which does not seem too optimistic.} (16. e5 f5 (16... fxe5 17. Nxe5 Nxe5 18. dxe5 Bc6) 17. Ng5 (17. Ra1 Qe7) 17... Na5 (17... hxg5 $11) 18. Qe3 $44 hxg5 19. Qxg5+ Kh7 $11) 16... Qe7 {Attempt to calm the game} ({Or one could also catch the bull by the horns} 16... Qxc3 17. Qg4+ $1 (17. Rfc1 e5 18. Rxc3 exf4 19. Rxc4 Rfc8 $17) (17. e5 f5 18. Rfc1 Qd3 {(same move on 18 g4)} 19. Qh4 a5 20. Rd1 Qa3 $17) 17... Kh7 18. Rfc1 Qd3 (18... Qa3 19. Rxc4) 19. Qf4 $1 {(the white dynamism is worth the minus pawns)} (19. Bf1 $2 e5 $1 {(instead of ...f5 Qh5!)} 20. Qxd7 Qxf3) 19... e5 (19... b5 20. Qxf6) (19... Kg7 20. Bf1) 20. Qxf6 (20. dxe5 fxe5 21. Nxe5 Nxe5 22. Qxe5 Be6) 20... exd4 21. Rb5 $1 {[#](the key-move, threatening both Rh5, Ng5+ and Rg5 !)} Qa3 $8 22. Rxc4 Qe7 23. Qf4 Qd6 (23... Kg7 24. Qxc7) 24. Qh4 (24. e5 Qe7 25. Rbc5) 24... Qg6 $6 (24... Qe7 $1 25. Qf4 $11) (24... Be6 25. Rcc5 Rg8 26. Rh5 Rg6 27. Ng5+ Kg7 $8 28. e5 $3 Nxe5 $6 {(...Qd7=)} 29. Nxe6+ Rxe6 30. Rd5 $16) 25. Rg5 $1 Qe6 $8 26. Rcc5 $1 Rg8 27. Rcf5 $1 (27. Rgf5 $1 Kg7 28. Rcd5 $1) (27. Rcd5 $1) 27... Qe7 28. Rf4 $1 Rxg5 29. Rxf7+ $1 Rg7 30. Rxe7 Nxe7 31. Nxd4 $16) (16... b5 17. Qg4+ (17. Qxc7 Rfd8 18. d5) 17... Kh7 18. Qh4 Qe7 19. Rfe1 $44) (16... Qd6 17. e5 $1 (17. Qh4 Qe7 18. e5 f5) 17... fxe5 18. dxe5 Qe7 19. Rfd1 (19. Qxc4) 19... Be8 (19... b5 $2 20. Qf6+ $3 {[#]}) 20. Qg4+ Kh8 21. Qxc4 f6 22. Nd4 $14) 17. e5 $1 (17. Qxc7 $2 Rfc8 18. Qf4 e5) 17... f5 (17... fxe5 $6 18. Nxe5) 18. g4 $1 {[#]Relaunch the attack.} f6 (18... fxg4 19. Qxg4+ Kh7 20. Qe4+ Kh8 21. Qf4 f6 (21... Kh7 22. Kh1 Rg8 $6 23. Nh4 $1) 22. Qxh6+ Qh7 23. Qxh7+ (23. Qe3 Ne7 24. exf6 Nd5) 23... Kxh7 24. exf6 Rxf6 25. Ng5+ (25. Ne5 Nxe5 26. dxe5 Rg6) 25... Kg7 26. Rfe1 (26. Ne4 Rg6 27. Nc5 Be8) 26... Rg6 27. f4 $44) 19. gxf5 fxe5 ({Simpler} 19... exf5 20. e6 $1 (20. exf6+ Rxf6 $8 21. d5 Qe4 $1 22. Qxc7 Rg6 $3 {[#]} 23. Qxd7+ Kh8 $8 24. Kh1 Rxg2 $8 25. Qe6 $3 Qxf3 26. Qxh6+ $8 Kg8 27. Qe3 $8 $11) 20... Qxe6 $8 (20... Bxe6 $2 21. d5 $1 Bxd5 22. Nh4 $3 Be6 23. Qg3+ Kh7 24. Qg6+ Kh8 25. Qxh6+ Kg8 26. Ng6) 21. Qxc7 Qf7 22. Nh4 $1 Rg8 23. Kh1 Kh7 24. Rfe1 $14) (19... Kh7 20. exf6 (20. Rfe1) 20... Rxf6 21. Qxc7 Be8 22. Qxe7+ Nxe7 23. fxe6 Bc6 (23... Rxe6 24. Ne5) 24. Ne5 Bxg2 25. Kxg2 Rxe6 26. Nxc4 Nd5 $44) 20. Qg3+ $1 Kh7 $2 {Believing that the Queen on g6 will be less efficient than the Knight! But it is the decisive mistake.} (20... Kh8 $8 21. Nh4 (21. Nxe5 Nxe5 22. Qxe5+ Qf6 23. fxe6 Bxe6 24. Rxb7 $14) 21... Be8 22. Bxc6 Rg8 $8 23. Ng6+ $8 Bxg6 24. fxg6 bxc6 25. Qxe5+ Qg7 $8 26. Rxb8 Rxb8 27. Qxe6 c5 28. dxc5 Rg8 29. f4 {: the advantage is insignificant}) 21. Qg6+ $1 Kh8 22. Qxh6+ Kg8 (22... Qh7 23. Qxh7+ Kxh7 24. fxe6 $18) 23. Nh4 $2 {White having noticed that his opponent was afraid of a Knight on g6, leads him there. But he lets the win slip away. It must admit that it was not easy to see clearly among all these promising moves.} (23. fxe6 $1 Qxe6 (23... Bxe6 24. Qg6+ $1 Kh8 25. Ng5 $8 Bg8 26. Qh6+ Bh7 27. Rxb7 $3 {[#](Be4?? ...Qxg5+! and ...Rg8 ; yhe only other move is dxe5) } Rxb7 28. Nxh7 $3 {(Bxc6? ...Rf6!)} Qg7 29. Qxg7+ Kxg7 30. Nxf8 Kxf8 31. Bxc6 $18) 24. Qg5+ $8 Kf7 25. d5 $3 {[#]} Qxd5 26. Qh5+ $3 (26. Qh6 $6 Rg8 27. Ng5+) 26... Kg7 (26... Ke7 27. Nxe5 $1) (26... Kf6 27. Rbd1 Qe6 {(...Qf7 Qg5+)} 28. Ng5) ( 26... Kg8 27. Qg6+ Kh8 28. Ng5) 27. Rfd1 $1 (27. Rbd1 $1 {to keep the possibility Kh1 & Rg1 is also good}) 27... Qf7 (27... Qe6 28. Ng5 $8) 28. Qg5+ $8 Kh7 29. Qh4+ $1 ({or} 29. Qd2 $1 $18 {with 2 threats}) 29... Kg6 30. Ng5 $1 Qe7 31. Rxd7 $1 (31. Be4+ $1 Bf5 32. Kh1 $3) 31... Qxd7 32. Be4+ $8 Kf6 (32... Rf5 33. Kh1 $1 Rbf8 34. Rg1) 33. Qh6+ (33. Kh1 $1 Rh8 34. Nh7+ $8) 33... Ke7 34. Bxc6 $1 Qxc6 35. Qg7+ $8 Ke8 36. Re1 $1 (36. Rd1 $1) 36... Rf5 37. Qg8+ Ke7 38. Qh7+ Kf6 39. Ne4+ Ke6 40. Qg6+ Ke7 41. Qxf5 $18) (23. dxe5 $1 Rxf5 24. Rfd1 Be8 (24... Nxe5 25. Nxe5 Rxe5 26. Rd4 $18) 25. Bh3 $3 {[#]} Qg7+ (25... Rxf3 26. Bxe6+ Bf7 27. Kh1 $3) 26. Qxg7+ Kxg7 27. Bxf5 exf5 28. Rd5 $1 (28. Rb5 Nd8) 28... b6 29. Ng5 $1 Rc8 30. f4 $18) 23... exd4 $6 (23... Qg7 $1 24. Qxg7+ Kxg7 25. fxe6 Be8 $1 26. d5 Ne7 $11) (23... Rf6 $1 24. Ng6 Qg7 $11) 24. fxe6 (24. Ng6 Qg7 $8 25. Qxg7+ Kxg7 26. Nxf8 Kxf8 27. fxe6 Be8 28. f4 $16) 24... Bxe6 $2 {The last mistake.} (24... Qxe6 $8 25. Ng6 $1 Rf5 $1 26. Qh8+ (26. Kh1) 26... Kf7 27. Qh7+ Kf6 $8 28. Nh4 $1 (28. Kh1 Qf7 29. Qh4+ Kg7 $1 30. Rg1 Qf6 $8) ( 28. Qh6 Kf7) 28... Ra5 $1 (28... Rg5 $2 29. Qh6+) 29. Qg6+ (29. Kh1 Rg8) (29. cxd4 Qg4 $1 {(threatens ...Rh5)} 30. Qh6+ Kf7) 29... Ke7 30. Rbe1 Re5 $8 31. Rxe5 Nxe5 (31... Qxe5 32. f4) 32. Qg7+ Kd6 $8 (32... Nf7 $2 33. Ng6+ Kd8 34. Bh3 $3) 33. f4 Nc6 34. cxd4 b5 (34... c3) 35. Qg5 Nxd4 36. f5 Qe7 37. f6 Qe5 38. Qh6 $44) 25. Rb5 $1 {[#]Our theme again.} (25. Qg6+ Kh8 26. Rb5 $3) 25... Qf6 26. Rg5+ Kf7 27. Rg6 $1 Qxh4 28. Rg7+ 1-0 [Event "2#"] [Site "?"] [Date "1973.??.??"] [Round "?"] [White "Hermanson, H."] [Black "4755.33"] [Result "1-0"] [SetUp "1"] [FEN "2q1B1n1/B1p5/2pPP3/3k1N2/1R1N4/1P2Qp1K/3r3b/2r5 w - - 0 1"] [PlyCount "1"] [EventDate "1973.??.??"] [SourceDate "2000.07.25"] 1. -- 1-0 [Event "2#"] [Site "?"] [Date "1943.??.??"] [Round "?"] [White "Fleck, F."] [Black "1155.28"] [Result "1-0"] [SetUp "1"] [FEN "8/4pR2/3p4/p2pp2N/Q2Pk1p1/3pN2b/5PpB/3B1nK1 w - - 0 1"] [PlyCount "1"] [EventDate "1943.??.??"] [SourceDate "2000.07.25"] 1. -- 1-0 [Event "2#"] [Site "?"] [Date "1892.??.??"] [Round "?"] [White "Teed, FM."] [Black "1447.22"] [Result "1-0"] [SetUp "1"] [FEN "2Q5/8/4p3/1n1NB2n/r1b2p2/3k1P2/5P2/2R1K3 w - - 0 1"] [PlyCount "1"] [EventDate "1892.??.??"] [SourceDate "2000.07.25"] 1. -- 1-0 [Event "2#"] [Site "?"] [Date "1891.??.??"] [Round "?"] [White "La Mothe, BW."] [Black "1125.14"] [Result "1-0"] [SetUp "1"] [FEN "8/4p3/N2pp3/1Q2B3/2Npk3/3n2PB/8/3R2K1 w - - 0 1"] [PlyCount "1"] [EventDate "1891.??.??"] [SourceDate "2000.07.25"] 1. -- 1-0 [Event "2#"] [Site "?"] [Date "1892.??.??"] [Round "?"] [White "Silvera, AP."] [Black "1552.44"] [Result "1-0"] [SetUp "1"] [FEN "8/8/r3p3/1pk1NP2/7R/1P2NpQ1/p1P2BP1/Kb1R1B2 w - - 0 1"] [PlyCount "1"] [EventDate "1892.??.??"] [SourceDate "2000.07.25"] 1. -- 1-0 [Event "2#"] [Site "?"] [Date "1957.??.??"] [Round "?"] [White "Ten Cate, P."] [Black "1727.23"] [Result "1-0"] [SetUp "1"] [FEN "Q7/3Bpp2/1N2rrpK/1PB1k1n1/5n1R/3P4/8/8 w - - 0 1"] [PlyCount "1"] [EventDate "1957.??.??"] [SourceDate "2000.07.25"] 1. -- 1-0 [Event "2#"] [Site "?"] [Date "1961.??.??"] [Round "?"] [White "Groeneveld, C."] [Black "1585.33"] [Result "1-0"] [SetUp "1"] [FEN "Kb3Q2/1B4p1/1R2P2q/3NkP1n/2p4R/B1Pb1p2/7N/5r2 w - - 0 1"] [PlyCount "1"] [EventDate "1961.??.??"] [SourceDate "2000.07.25"] 1. -- 1-0 [Event "2#"] [Site "?"] [Date "2009.??.??"] [Round "?"] [White "Strebkovs, A."] [Black "1745.16"] [Result "1-0"] [SetUp "1"] [FEN "2Q1r3/2p3p1/p2N2p1/p1R5/3k1Nb1/B5r1/4pP2/4Kn2 w - - 0 1"] [PlyCount "1"] [EventDate "2009.??.??"] [SourceDate "2000.07.25"] 1. -- 1-0 [Event "2#"] [Site "?"] [Date "1954.??.??"] [Round "?"] [White "Bachl, E."] [Black "4885.13"] [Result "1-0"] [SetUp "1"] [FEN "4r1b1/2R2B2/r3q3/p1pn1N2/P1k5/1N5R/4p1Q1/4B1bK w - - 0 1"] [PlyCount "1"] [EventDate "1954.??.??"] [SourceDate "2000.07.25"] 1. -- 1-0 [Event "2#"] [Site "?"] [Date "2010.??.??"] [Round "?"] [White "Dowd, St & Degenkolbe M"] [Black "1884.21"] [Result "1-0"] [SetUp "1"] [FEN "1R2B1b1/8/8/r1k1Pn2/r6p/3QR3/2PN3K/b5B1 w - - 0 1"] [PlyCount "1"] [EventDate "2010.??.??"] [SourceDate "2000.07.25"] 1. -- 1-0 [Event "2#"] [Site "?"] [Date "1923.??.??"] [Round "?"] [White "Van Dijk, J."] [Black "1785.23"] [Result "1-0"] [SetUp "1"] [FEN "1r1Q1B1K/b1pN1Bp1/8/4R3/b2k3N/4p2r/1PP5/2n5 w - - 0 1"] [PlyCount "1"] [EventDate "1923.??.??"] [SourceDate "2000.07.25"] 1. -- 1-0 [Event "3#"] [Site "?"] [Date "2017.??.??"] [Round "?"] [White "Kuzovkov, A."] [Black "4685.57"] [Result "1-0"] [SetUp "1"] [FEN "3nbr2/r4pq1/1pPPpBpN/1B1kp3/pQ1P4/K1Pp1P2/8/2N3b1 w - - 0 1"] [PlyCount "1"] [EventDate "2017.??.??"] [SourceDate "2000.07.25"] 1. -- 1-0 [Event "3#"] [Site "?"] [Date "2017.??.??"] [Round "?"] [White "Shanshin, V."] [Black "4778.76"] [Result "1-0"] [SetUp "1"] [FEN "2n5/1qp3pr/1pPpNPP1/1NB3pP/r3kPQb/P1p5/n2RP3/Kb6 w - - 0 1"] [PlyCount "1"] [EventDate "2017.??.??"] [SourceDate "2000.07.25"] 1. -- 1-0 [Event "3#"] [Site "?"] [Date "2017.??.??"] [Round "?"] [White "Lambrinakos, P."] [Black "1311.01"] [Result "1-0"] [SetUp "1"] [FEN "8/1K2p3/1N1k1B2/8/7Q/8/4r3/8 w - - 0 1"] [PlyCount "1"] [EventDate "2017.??.??"] [SourceDate "2000.07.25"] 1. -- 1-0 [Event "3#"] [Site "?"] [Date "1987.??.??"] [Round "?"] [White "Djurasevic, B."] [Black "1688.57"] [Result "1-0"] [SetUp "1"] [FEN "5B2/p2P3B/4Pp1K/3NpQ2/nP1k1N1p/rP1Pp1p1/2pn4/1b1rb3 w - - 0 1"] [PlyCount "1"] [EventDate "1987.??.??"] [SourceDate "2000.07.25"] 1. -- 1-0 [Event "4#"] [Site "?"] [Date "1960.??.??"] [Round "?"] [White "Grunenwald, A."] [Black "1010.23"] [Result "1-0"] [SetUp "1"] [FEN "8/8/4Kp2/8/p7/P3P3/1p1P4/kB3Q2 w - - 0 1"] [PlyCount "1"] [EventDate "1960.??.??"] [SourceDate "2000.07.25"] 1. -- 1-0 [Event "4#"] [Site "?"] [Date "2014.??.??"] [Round "?"] [White "Ivanov, V & Kirillov V"] [Black "0102.32"] [Result "1-0"] [SetUp "1"] [FEN "1N5N/R5Pk/8/7p/7p/3KP2P/8/8 w - - 0 1"] [PlyCount "1"] [EventDate "2014.??.??"] [SourceDate "2000.07.25"] 1. -- 1-0 [Event "4#"] [Site "?"] [Date "1914.??.??"] [Round "?"] [White "Belli, N."] [Black "1134.42"] [Result "1-0"] [SetUp "1"] [FEN "Q7/5Kp1/8/8/1pN5/1P1PP3/n1P5/kb5R w - - 0 1"] [PlyCount "1"] [EventDate "1914.??.??"] [SourceDate "2000.07.25"] 1. -- 1-0 [Event "h#2 b) Pb5 on a6"] [Site "?"] [Date "2013.??.??"] [Round "?"] [White "Popa, N."] [Black "4630.14"] [Result "1-0"] [SetUp "1"] [FEN "8/5p2/1k6/pPp2r2/r1Q3K1/p7/6b1/7q b - - 0 1"] [PlyCount "1"] [EventDate "2013.??.??"] [SourceDate "2000.07.25"] 1... -- 1-0 [Event "h#3 3 sol"] [Site "?"] [Date "2008.??.??"] [Round "?"] [White "Semenenko, A & V, Kopyl & Zalo"] [Black "3351.48"] [Result "1-0"] [SetUp "1"] [FEN "7B/1p3p2/bP5p/1p1kPB2/3pqP2/1P1pp2r/6Np/4K3 b - - 0 1"] [PlyCount "1"] [EventDate "2008.??.??"] [SourceDate "2000.07.25"] 1... -- 1-0 [Event "h#6"] [Site "?"] [Date "1987.??.??"] [Round "?"] [White "Steele, J."] [Black "0010.06"] [Result "1-0"] [SetUp "1"] [FEN "7k/6p1/5p2/4p3/3p4/2p5/1p6/BK6 b - - 0 1"] [PlyCount "1"] [EventDate "1987.??.??"] [SourceDate "2000.07.25"] {The Fritz-problem engine does not solve this one! And not even after the 4th white move !!} 1... -- 1-0 [Event "s#5"] [Site "?"] [Date "1904.??.??"] [Round "?"] [White "Williams, PH."] [Black "4252.31"] [Result "0-1"] [SetUp "1"] [FEN "2B5/2K5/3B4/4p3/R1N2k1P/b4qN1/3P1R1P/Q7 w - - 0 1"] [PlyCount "1"] [EventDate "1904.??.??"] [SourceDate "2000.07.25"] 1. -- 0-1