Echo and larsen, what could be more normal for a chess course!
During the session, the clerk found his microphone out of order and had to endure a few remarks such as: "my congratulations to Madam"! [french joke]
The regulars were all present to listen to the good word of the Master, always at the top as you will be able to see it by reading the report below.
---
Master's words
---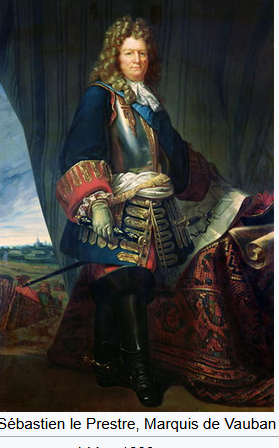 "I have married twice, both disasters: my first wife left, the second remained" (F. Blanche).
"Examine therefore boldly and severely, low all tenderness, for I dare to tell you that, on the fact of a very exact probity and sincere fidelity, I fear neither the King, nor you, nor the whole human race together. Fortune has made me the poorest gentleman in France, but as a reward, it has honoured me with a sincere heart, so free from all sorts of knavery that it cannot even suffer the imagination of it without horror" (S. Le Prestre, Marquis de Vauban, letter to Louvois, 1671).
"Patt sir! -- Patzer yourself" (J.Mieses).
"Chess makes a man wiser and clearer" (Vladimir Putin, who does not specify how Kasparov was before playing chess).
News: read on the internet a festival of nonsense about the next world championship match.
"Carlsen remains favourite for many reasons, the main one is that he has a good score against Caruana! ". Spassky had a very "good score" against Fischer until July 1972.
"It is assumed that Caruana might be better in some pure calculation positions, such as those with opposite castling attacks, but this is not proven". The opposite is even less proven: when does MC win by "opposite castling attack"?
"The advantage of Carlsen is that he is more a natural player, who plays with his intuition and feeling, while Caruana is a formidable chess machine, good in opening, calculation, endgame, positional play, but sometimes lacking some cogs, what we can call "game intelligence": choice of opening, time management, psychology of the opponent... which make chess not a simple mathematical discipline". If Caruana was "good in the endgame" and had a "mathematical" vision of Chess, he would certainly not have let escape his qualification 2 years ago, simply because he was unaware of Philidor's win with rook and bishop against rook. We can hope that he has since learned this.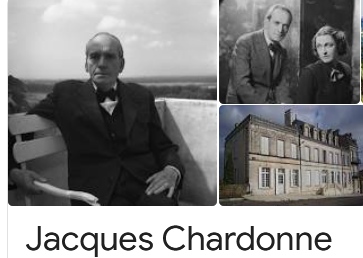 And MC showed perfectly against a Chinese (two successive defeats with White) what his "game intelligence" was when all he needed was precisely a good "intuition" to guess what could happen. Finally, I do not know that his "opening choices" are so refined.
Conclusion: you can find the best and the worst on the internet; lately, it's hardly the best. But "one should never complain, there is always worse" (J. Chardonne).
"It's no secret to anyone that in our day, FIDE has become a collection of incompetent bureaucrats, who have lost all connection, either with those who love chess or with the professionals: they work only for their own profit" (M. Dvoretzky).
"...How irrelevant I consider the direct comparison between champions of vastly different eras" (J. Watson). This last quotation is in response to those who have just re-launched the imbecilic "greatest player in history" formula.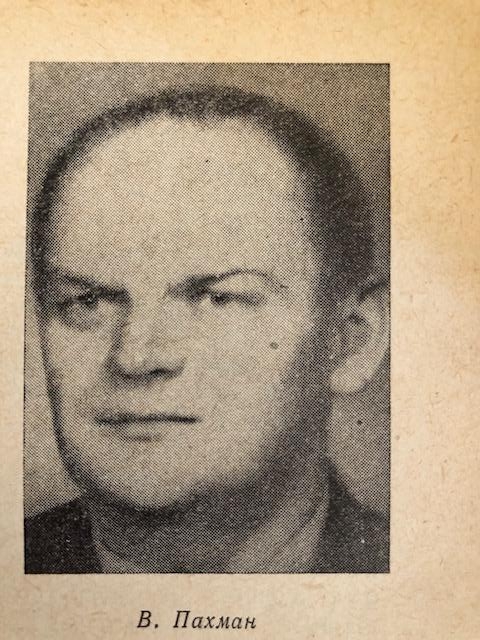 The stalemate is in the spotlight on this day. A small exercise with pawn-Bishop against Queen where one must be wary of a bad use of the knowledge acquired on the "good" and the "bad" side: one must first go from the bad side to find oneself on the good side at the right moment! Then a cute Alsatian study with an echo, an incredible nailing pat and another in the middle of the desert: the mirror after the anti-mirror. Finally, how to cancel with one less Bishop: where a rescue discovered in 1974 is "anticipated" by a 1955 game. It is good to evoke this kind of example (among thousand), at the time when many players tend to consider that Chess began with them, or their generation.
As homework, a study given in a recent solution contest and nevertheless very accessible. The two others are to transpose in the good Queen or Pawn endgame.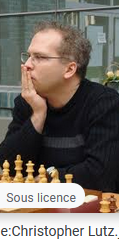 Today's game is typical of the 12th World Champion. He sacrifices a rook against a bishop (an "exchange", as they say) apparently to get a comfortable defence. But in reality... for the win, as his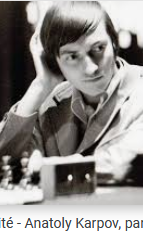 astonished opponent discovers. He will have to play precisely in discomfort the next 50 moves, without being able to establish which is the last mistake, at which moment the game becomes unplayable. As in the previous lesson (Rb5!), there is a key move which returns obsessively: the pawn sacrifice defence e4-e5! which transforms the big piece of wood d3 into a real Bishop. Karpov, with White, would not have missed it, nor would Tal or Spassky.
Twelve attempts, twelve different refutations by the great French specialist in the first 2#. A lot of spectacular also in the next part, which was particularly well supplied. The two 3# have been submitted to recent resolution contests, good luck for the 2nd! You should take it easy with the first 4#. The second can be summed up as strategy, sacrifice and nice mate. The 5# manoeuvre is a bit more convoluted than the one that immediately comes to mind. As for the 6#, it seems that it was liked since it was... recomposed several times! Remember that in a 2.5# helpmate, White starts. The 3rd helpmate was underjudged (one more). But in this course, prizes and mentions are never given, only beauty counts, which has no price. A long Finnish helpmate and finally, a selfmate of "Gam" from which I forgot to remove the solution.
There are still good judges! The Heinonen problem selected by your master-bidon (see here) has just been awarded a first prize by judge James Quah, a brilliant problem solver who is a regular on our course. In addition, two Turnbulls, presented on 10 June 2014 and 15 December 2015, received honourable mentions.
Have a good time. See you at the end of June or beginning of July for the last course before the summer holidays, if Deus vult.
Master's diagrams
[Event "?"] [Site "?"] [Date "1964.??.??"] [Round "?"] [White "Kostjoerin, Moehring"] [Black "0040.66"] [Result "0-1"] [SetUp "1"] [FEN "8/8/5K2/5P2/5P2/k7/2p5/8 w - - 0 63"] [PlyCount "18"] [EventDate "1964.??.??"] [Source "ChessBase"] [SourceDate "1998.11.10"] {Where would you play you King ?} 63. Kg7 $2 {With a f7-pawn against a Queen, the "small side" would be the right choice, to shorten the winning area of the opponent's King. But here, the good and the bad are (momentarily) switched. The reason is that the Queen has more difficulty in pinning the f6-pawn from the east than from the west !} (63. Ke7 $8 c1=Q 64. f6 $8 Qe3+ (64... Qc7+ 65. Ke8 $8 {and the Queen does not have the check on e5}) 65. Kf8 $8 {[#](with the Queen on g3, it would be lost)} Qc5+ (65... Qxf4 66. f7 $8) (65... Kb4 66. f7 $8 Kc5 67. Kg7 $1 {(at last on the small side !)} Qg3+ 68. Kh7 $1 Qxf4 69. Kg7 $1 $11) 66. Ke8 $8 {[#]} (66. Kg7 $2 Qd4 $1 {: text}) (66. Kg8 $2 Qc8+ 67. Kg7 Qc3 $1 {: text}) 66... Qc8+ 67. Ke7 $8 Qc7+ 68. Ke8 $8 $11) 63... c1=Q 64. f6 Qc3 $1 {[#]Mandler-style. If the White King was on e7, one could only win by the symmetrical pinning ...Qh4!} (64... Qg1+ $1 {(also wins, bK being just a good distance)} 65. Kf8 (65. Kh7 Qh2+ $1 66. Kg7 Qg3+ $1 67. Kf8 Kb4 $1) 65... Kb4 $1 66. f7 Kc5 $1 67. Ke7 {(the wK suffers from being on the large side: with Kg7/Qe1, it would be a draw, as above)} Qe3+ 68. Kf6 (68. Kd7 Qxf4) 68... Qd4+ $1 69. Ke7 Qd6+ 70. Ke8 Qe6+ 71. Kf8 Kd6 72. Kg7 Qg4+ $8 73. Kh7 Ke7 $19) 65. Kf7 (65. Kg6 Kb4 $1 66. f7 Qh8 $8 $19) 65... Kb4 $1 66. Ke7 Qc7+ $1 (66... Qe3+ $1 67. Kd7 (67. Kf8 Kc5 68. f7 Kd6) 67... Qxf4 68. Ke7 Kc5 $1 69. f7 {(now the large side is fatal: it would draw with the King on g7)} Qe5+ 70. Kd7 Qf6 71. Ke8 Qe6+ 72. Kf8 Kd6 73. Kg7 Qg4+ 74. Kf6 Qf4+ 75. Kg7 Ke7 $19) 67. Ke8 Kc5 $1 68. f7 Qb8+ $1 (68... Kc6 $1) 69. Ke7 Qd6+ $1 70. Ke8 Kc6 $1 71. f8=N Qxf4 0-1 [Event "?"] [Site "?"] [Date "1966.??.??"] [Round "?"] [White "Zeller, J."] [Black "0101.26"] [Result "1/2-1/2"] [SetUp "1"] [FEN "5R2/p2k4/2p2p2/1pK5/1P2P1N1/5p2/4p3/8 w - - 0 1"] [PlyCount "6"] [EventDate "1966.??.??"] [SourceDate "2010.01.01"] {It really seems impossible to prevent black promotion, doesn't it ?} 1. Rf7+ $8 (1. Nxf6+ $2 Ke7 $19) 1... Ke8 (1... Kc8 $2 2. Kxc6 Kd8 3. Kd6 Ke8 ( 3... Kc8 4. Rc7+ Kd8 5. Rc1) 4. Rxa7 e1=Q 5. Nxf6+ Kf8 6. Ke6 $8 $18) (1... Ke6 2. Rxf6+ $8 Ke7 $8 3. Rf7+ $3 {[#](echo)} Ke8 (3... Kxf7 $2 4. Ne5+) 4. Rd7 $1 { as in text}) 2. Rd7 $3 {[#]Threat of a classical perpetual.} Kxd7 (2... e1=Q 3. Nxf6+ $8 Kf8 4. Nh7+ $8 Kg8 5. Nf6+ $8 Kf8 (5... Kh8 $2 6. Rh7#) 6. Nh7+ $8) 3. Ne5+ $3 {[#]} fxe5 $1 {model stalemate.} (3... Kc7 $6 4. Nxf3 $8 Kb7 5. Ne1 $1 a5 6. bxa5 Ka6 7. Kb4 $16) 1/2-1/2 [Event "?"] [Site "?"] [Date "1980.??.??"] [Round "?"] [White "Pachman, V."] [Black "4107.10"] [Result "1/2-1/2"] [SetUp "1"] [FEN "8/8/6Q1/q7/k1n5/8/4P3/K2R1Nn1 w - - 0 1"] [PlyCount "14"] [EventDate "1980.??.??"] [SourceDate "2010.01.01"] {Black threatens mat in 2 and mat in 3. Do you resign ?} 1. Rd2 $3 {[#]} (1. Kb1 $2 Qb4+ $1 2. Kc2 Qb3+ 3. Kc1 Nxe2#) (1. Qc2+ $2 Kb4+ $8 2. Qa2 Qe5+ $8 3. Kb1 Na3+ $1) (1. Qg3 $2 Nxe2 $3 (1... Kb5+ $2 2. Kb1 Qb4+ 3. Kc2 $8 Qb2+ 4. Kd3 Qxe2+ 5. Kc3 $8 Qxd1 6. Qxg1 $11) 2. Qb8 Qc3+ $8 3. Kb1 (3. Ka2 Qc2+ $8 4. Ka1 Qxd1+ $8 5. Qb1 Qd4+ $1 6. Ka2 Nc3+ $8) 3... Na3+ $8 4. Ka2 Qc2+ $8 5. Ka1 (5. Qb2 Nc3+ $8) 5... Qxd1+ $8 6. Ka2 Nc3+ 7. Kb2 Qc2+ 8. Ka1 Qa2#) (1. Qd3 $2 Kb5+ $8 (1... Kb4+ $2 2. Kb1 Nxe2 3. Qxe2 $8 $11) 2. Kb1 Qb4+ $8) (1. Qb1 $2 Qc3+ $8) (1. Rd3 $2 Qe5+ $1) (1. Ka2 $2 Kb5+ $1 2. Kb1 Qb4+ $8) (1. Qc6+ $2 Kb3+ $8) 1... Kb3+ $1 (1... Qc3+ 2. Ka2 $11 Nxd2 3. Qa6+) (1... Nxd2 2. Nxd2 $8 Qc3+ 3. Kb1 $11) (1... Kb5+ 2. Kb1 Qb4+ 3. Kc1 $11) 2. Kb1 $8 Na3+ 3. Kc1 $8 ( 3. Ka1 $2 Nc2+ {followed by mate}) 3... Qc3+ {White are mated, no ?} (3... Qc5+ $2 4. Kd1 $8 $18) (3... Nxe2+ 4. Kd1 $8 Nc3+ 5. Ke1) 4. Qc2+ $3 {[#]Not exactly.} (4. Rc2 $2 Qe1#) (4. Kd1 $2 Qa1+) 4... Nxc2 5. Rd3 $3 {[#]Ah ?} Nxe2+ { But the support of the Rook disappears.} 6. Kd1 $8 Qxd3+ {Yes but...} 7. Nd2+ Ka4 $1 {Model pinning pat. Study proposed at the 2003 Czech Championship.} 1/2-1/2 [Event "?"] [Site "?"] [Date "1994.??.??"] [Round "?"] [White "Afek, Y."] [Black "3111.13"] [Result "1/2-1/2"] [SetUp "1"] [FEN "2N1B1k1/8/5Kp1/6P1/8/4p3/5pq1/5R2 w - - 0 1"] [PlyCount "18"] [EventDate "1994.??.??"] [SourceDate "2010.01.01"] 1. Ne7+ $8 Kf8 (1... Kh8 $8 2. Nxg6+ $8 Kg8 3. Bf7+ $1 Kh7 4. Nf8+ $1) 2. Bc6 $8 (2. Bb5 $2 Qf3+ $8) 2... Qxc6+ (2... Qxf1 3. Nxg6+ $8 Kg8 4. Bd5+ $8 Kh7 5. Nf8+ $8) 3. Nxc6 $8 e2 4. Rxf2 $8 e1=Q {Where would you play your Rook ?} 5. Rf3 $3 {[#]} (5. Ra2 $2 Qe8 $1 (5... Qf1+ 6. Ke5 Qf5+ 7. Kd6 Qf4+ 8. Kc5 Qxg5+) 6. Nb4 ( 6. Ra6 Qc8 $1) (6. Rc2 Qf7+ $1 7. Ke5 Qf5+ $8) 6... Qf7+ $1 7. Ke5 Qe7+ $8) (5. Rc2 $2 Qf1+ $1 6. Kxg6 {(otherwise ...Qf5+)} Qd3+ $1) (5. Rh2 $2 Qf1+ $8 6. Kxg6 ( 6. Ke5 Qf5+ $1 {then ...Qf4+}) 6... Qf7+ $1 {then ...Qg7-h7+}) (5. Rf4 $2 Qe3 $8 (5... Qg3 $2 6. Ke5+ $8 Kg7 7. Nd4 $1 Qxg5+ 8. Ke4 $8 $11) 6. Rf1 {(on Rc4 follow the same move)} Qd3 $8 {threatens mat}) 5... Qd1 $1 {Prevents natural move Ne5.} (5... Qe4 6. Ne5 $8) 6. Nd4 $3 {[#]No matter, let's go to the other square.} (6. Ne5 $2 Qd6#) 6... Qxd4+ (6... Kg8 7. Rf4 $1 Qd2 8. Ne6 $11) (6... Qb1 7. Rb3 $1 Qf1+ 8. Rf3 $1) 7. Ke6+ $8 (7. Kxg6+ $2 Kg8 $8 8. Rf6 Qd3+ $8 ( 8... Qe4+ $2 9. Kh5 $8 $11) 9. Rf5 {(otherwise mate in 2)} Kh8 $8 10. Kf6 Qd6+ $8 11. Kf7 Kh7 $8 12. Rf6 Qd7+ $1 13. Kf8 Qg7+) 7... Kg7 (7... Ke8 8. Rf8+ $8) 8. Rf7+ $8 Kg8 9. Rf8+ $8 Kxf8 $1 {Model and mirror stalemate.} 1/2-1/2 [Event "?"] [Site "?"] [Date "1973.??.??"] [Round "?"] [White "Sallay, Honfi"] [Black "0010.24"] [Result "1/2-1/2"] [SetUp "1"] [FEN "8/5k1p/6p1/3K1p2/8/6P1/pB5P/8 b - - 0 43"] [PlyCount "21"] [EventDate "1973.??.??"] [SourceDate "2010.01.01"] 43... g5 $1 {This would also be good with the Ph2 at h4, but not with, in addition, the wK at e5.} (43... Ke7 $1 44. Ke5 Kf7 $1 45. h4 Ke7 $8 46. Kf4 Ke6 $1 47. Kg5 Kd5 $8 48. Kh6 Ke4 $8 49. Kxh7 Kf3 $8 50. Kxg6 Kxg3 $8 51. h5 f4 $8 $11 ) 44. Ke5 Kg6 $1 (44... f4 $1 {(a little more perilous, but excellent)} 45. gxf4 gxf4 46. Kxf4 Kg6 $8 47. Kg4 Kh6 $3 {[#]} (47... h6 $2 48. Bc3 h5+ 49. Kf4 $1) 48. h3 (48. Kf5 Kh5 $8) 48... Kg6 $8 49. h4 Kh6 $8 50. h5 (50. Kf5 Kh5 $8) 50... a1=Q 51. Bxa1 {stalemate}) 45. Ba1 g4 $6 ({Simpler} 45... h5 $1 46. Bb2 ( 46. Ke6 $2 f4 $8 $19) (46. Kd4 h4 $1 47. gxh4 Kh5 48. hxg5 Kxg5 49. Ke3 Kg4 50. Kf2 Kh3 51. Kg1 f4 $11) 46... h4 $8 47. gxh4 Kh5 $1 (47... g4 $1) (47... gxh4 $2 48. Kf4 $18 {: h4-pawn is a nuisance, preventing ...Kh5!}) (47... f4 $1 48. Ke4 Kh5 $8) 48. hxg5 Kxg5 $8 49. Kd4 Kg4 $11) (45... f4 $1 {as above }) 46. Kf4 h6 $3 {[#]Prepare stalemate network.} (46... Kh5 $2 47. Kxf5 $8 h6 48. h3 $1 gxh3 49. Bf6 $1) 47. Bb2 Kh5 $8 {A. O'Kelly asked in February 1974: What do you think of this position where it's White to move ?} 48. h3 $1 (48. Bc3 Kg6 $8 49. Bd4 Kh5 $8 $11) (48. Kxf5 a1=Q 49. Bxa1 {pat}) 48... Kg6 $3 {[#]} ({ In the game was played} 48... gxh3 $2 49. Kxf5 $8 h2 50. Bf6 $8 {1-0 Sallay-Honfi}) 49. hxg4 (49. h4 Kh5 $8 $11) 49... fxg4 $8 50. Kxg4 h5+ $8 51. Kf4 {Transposes into Lipnitzky-Tal 1955.} (51. Kh4 Kh6 $8) 51... Kh6 $8 52. Kf5 {This would be lost with the pawn on g2 or h2, but here...} (52. Bc3 Kg6 $8) 52... h4 $3 53. gxh4 Kh5 $8 1/2-1/2 [Event "Dortmund "] [Site "?"] [Date "1993.??.??"] [Round "?"] [White "Lutz, Ch"] [Black "Karpov, An"] [Result "0-1"] [ECO "E12"] [WhiteElo "2550"] [BlackElo "2725"] [PlyCount "148"] [EventDate "1993.??.??"] [SourceDate "2010.01.01"] {57/492} 1. d4 (1. e4 c5 2. Nf3 d6 3. d4 cxd4 4. Nxd4 Nf6 5. Nc3 a6 6. Bc4 e6 7. Bb3 b5 8. a3 Be7 9. Be3 O-O 10. O-O Bb7 11. f3 Nbd7 12. Qd2 Ne5 13. Qf2 Qc7 14. Rac1 Kh8 15. Nce2 Rg8 16. Kh1 g5 {[#]} 17. h3 Rg6 18. Ng3 Rag8 19. Nxe6 $2 fxe6 20. Bxe6 Nxe4 $1 21. Nxe4 Rxe6 {0-1 Garcia Soruco,J-Fischer,R/Havana 1966}) 1... Nf6 2. c4 e6 3. Nf3 b6 4. a3 Ba6 (4... Bb7) 5. Qc2 Bb7 {Considering that the White Queen is less well placed on c2 than on d1 !} 6. Nc3 c5 {It no longer protects the d4-pawn.} 7. e4 cxd4 8. Nxd4 Nc6 {Transposes into a kind of Sicilian Paulsen with the wPc2 on c4 and the bPs on a7 & b6 instead of a6 and b5. } ({The nature of the "hedgehog" could be preserved by} 8... d6 9. Be2 Be7 10. Be3 a6 11. O-O O-O 12. Rfd1 Nbd7 13. f3 Rc8 14. Qb3 (14. Rac1) 14... Kh8 15. a4 Qc7 16. Rac1 Rg8 17. Qc2 g5 {[#](Fischer's plan from 1966 !)} 18. b4 Ne5 19. Qb1 Qb8 20. Qb3 Qa8 $11 {Timman,J (2590)-Ivanchuk,V (2730)/Amsterdam 67/ (576) 1996}) (8... Bc5 9. Nb3 Nc6 10. Bf4 O-O 11. Bd3 e5 12. Bg5 Be7 (12... h6) 13. Qe2 Ne8 14. h4 Bxg5 15. hxg5 Qxg5 16. Nd5 $44 {Krasenkow,M (2641)-Lutz,C (2644)/Essen 84/(414) 2002}) 9. Nxc6 Bxc6 10. Bf4 (10. Be2 Qc7 (10... Qb8 11. f4 e5 12. fxe5 Qxe5 {Arnold,M (2538)-Gareev,T (2674)/Saint Louis 2013}) {*} 11. Nd5 (11. f4 Bc5 12. Bd2 e5 13. Rf1 Bd4 14. O-O-O O-O {Lputian,S (2614) -Timman,J (2670)/Beograd 74/514 1999}) 11... Bxd5 12. exd5 exd5 (12... Bd6 {ou en c5}) 13. Bf3 Be7 (13... Qe5+) 14. O-O O-O 15. Bg5 Rae8 16. Bxf6 Bxf6 17. Bxd5 $14 {Piket,J (2605)-Adams,M (2715)/Tilburg 74/(514) 1998}) 10... Nh5 ( 10... Bc5 11. Be2 O-O 12. Rd1 a5 13. O-O Qe7 14. e5 (14. Bg5 e5 15. Bf3 Qe6 16. Nd5 $1 $16 {Yudin,S (2562)-Tiviakov,S (2684)/Moscow 2009}) (14. Kh1 e5 15. Bg5 h6 16. Bd2 Rac8 17. Qb1 Bd4 18. f3 {Dao Thien Hai (2581)-Yu Shaoteng (2516)/ Hyderabad 2005}) 14... Nh5 15. Bxh5 Qh4 16. Bf3 Bxf3 17. gxf3 Qxf4 18. Qe4 Qg5+ 19. Kh1 Rad8 $11 {Dzagnidze,N (2550)-Adams,M (2723)/Caleta 2011}) 11. Be3 (11. Bd2 Qc7 (11... Qb8 12. g3 f5 13. Bg2 Bd6 14. f4 Nf6 15. O-O-O O-O 16. Be3 fxe4 17. Nxe4 Nxe4 18. Bxe4 Bxe4 19. Qxe4 Qc7 $11 {Topalov,V (2640)-Kamsky,G (2695)/Las Palmas 60/(480) 1994}) 12. Nd5 $1 {[#]} Qb7 13. Bd3 Bd6 14. O-O Qb8 15. g3 exd5 16. exd5 Bb7 17. Rfe1+ Kd8 18. Bc3 Nf6 19. b4 Qc7 20. Qb2 Kc8 21. Bxf6 gxf6 22. Qxf6 $16 {Jobava,B (2696)-Iturrizaga,E (2605)/Khanty-Mansiysk 2009}) 11... Qb8 $1 {[#]} (11... Bc5 {45/(632)} 12. Qe2 Bxe3 13. Qxe3 e5 14. g3 h6 15. Be2 Qg5 16. Qd3 Nf6 17. h4 Qg6 18. Bf3 O-O {Galdunts,S (2437)-Sulskis,S (2573)/ Neustadt an der Weinstrasse 2009}) (11... Bd6 $4 12. Qd1 $18) (11... Qc7 12. O-O-O Bd6 13. g3 O-O (13... Be5 14. Nb5) 14. Be2 Nf6 15. f4 Bc5 16. Bxc5 bxc5) 12. g3 (12. O-O-O Bc5 (12... Bd6 13. g3 Be5 14. Bd3 {Kramnik}) (12... Nf6 13. Be2 Bd6 14. g3 Be5 15. Rhe1 O-O 16. f3 a6 17. Kb1 Rc8 18. Bd4 Bxd4 19. Rxd4 d5 {1/2-1/2 Arencibia,W (2535)-Bischoff,K (2545)/Havana 1998}) 13. Bxc5 bxc5 14. g3 Nf6 (14... O-O 15. f4 d6 16. Bg2 {Gurevich,M (2605)-Korchnoi,V (2625)/Biel (izt) 58/542 1993}) 15. f4 O-O 16. Bg2 e5 17. f5 Qd8 $11 {Khalifman,A (2625) -Nisipeanu,L (2580)/Las Vegas 1999}) 12... f5 (12... Bc5) 13. O-O-O Nf6 14. Bd3 (14. Bg2 {is more routine}) 14... Qb7 15. f3 (15. Nd5 $2 exd5 (15... fxe4 { AK} 16. Nxf6+ gxf6 17. Be2 O-O-O $17) 16. exd5 Bxd5 $19) 15... fxe4 (15... Be7 16. Rhf1 fxe4 17. Nxe4 $14 {AK}) 16. Nxe4 Nxe4 (16... Bxe4 17. fxe4 {AK} Ng4 $6 18. Bd4 e5 19. Be2) 17. fxe4 (17. Bxe4 Bxe4 18. fxe4 (18. Qxe4 $2 Qxe4 19. fxe4 Rc8 $17) 18... Be7 19. Rhf1 Rf8 $13 {AK}) 17... Bd6 (17... e5 $6 18. Rhf1 d6 { AK} 19. c5 $1 {[#]} bxc5 20. Bc4 Be7 (20... O-O-O 21. Bg5) 21. Qe2 $1) (17... Bc5) 18. Rhf1 Be5 19. Bf4 (19. Qe2 {(threatens Bg5 without fear ...h6)} O-O-O $1 20. c5 b5 21. Kb1 Rhf8) 19... Qb8 $1 {[#]Return.} (19... Qc7 20. Qc3 $1 {[#]} Bxf4+ (20... Bxc3 21. Bxc7) (20... d6 21. Bxe5 $16 {AK}) 21. Rxf4 (21. gxf4 O-O 22. e5) 21... e5 22. Rf5 d6 23. c5 $1 bxc5 24. Bc4 $16) (19... Bxf4+ 20. Rxf4 $14) 20. Qe2 ({In the event of} 20. Bxe5 Qxe5 $11 {we would not be studying this game !}) 20... O-O 21. Qh5 {ChL comments on his inexperience and surprise at the reply...} Rxf4 $3 {[#]Karpov is a worthy heir to Petrossian !} (21... Bxf4+ 22. gxf4 Rf6 (22... Rxf4 $2 23. e5 $18 g6 24. Bxg6) (22... Qe8 23. Qg5 $14) 23. e5 Rh6 24. Qg5 Rxh2 25. Qg3 Rg2 26. Qh3 h6 27. Bc2 $40) 22. gxf4 Bxf4+ 23. Kb1 Qe5 24. Qxe5 (24. Qf3 Rf8 25. Rf2 Rf6 {AK}) 24... Bxe5 {Here, ChL admits to having understood Black's compensations, but without realising that he has... chances of win.} 25. h3 (25. Rd2 d6 26. Rdf2 Bf6 27. Rg2 {ChL} Bd4 28. Kc2 Be8 (28... Rc8 29. b3) 29. Be2 $1 Bg6 30. Kd3 Bxb2 31. Bg4 Bf6 $8 (31... Be5 $2 32. Bxe6+ Kh8 33. Rxg6 hxg6 34. Rf3 Bf4 35. Rxf4 $18) 32. Bxe6+ Kf8 33. a4 Ke7 $11) 25... a5 26. b3 (26. Rf3 a4 27. Rdf1 Bf6 28. Rg3 Kh8 29. Re3 {ChL} Bd4 30. Rg3 Kg8 {for ...Ra5}) 26... d6 $1 {[#]"Bishop c6 has no more business on the Queen side" (AK).} 27. Rd2 Be8 28. Kc2 Bg6 29. Rdf2 Rc8 $1 {"Black has to keep both his rook and the coordination of his bishops but the "f" column being unavailable, there remains only the 5th row" (AK).} 30. Kd1 Bd4 31. Ra2 (31. Rg2 {ChL}) 31... Rc5 $1 {[#]} 32. Rg2 {It is not possible to speak of a black advantage, but the White player's thinking should now be oriented towards prophylaxis: he should concentrate on all the opponent's possibilities. In a word, he defends himself! Let's bet that Petrossian would not have lost this game, even if he would have liked to lead Black.} (32. b4 $1 Rg5 {AK} (32... Rh5 33. Be2 Rh4 34. Bg4 Bf7 35. Rd2 e5 36. Rf3 $1 Bxc4 $2 37. Rc2 $1) 33. Be2 $3 {[#]("defending oneself" does not prevent one from seizing an opportunity to counter-attack)} h6 (33... Bxe4 34. Rd2 $1 Be5 {(same reply on...e5)} 35. bxa5 bxa5 36. c5 $1 $36 Bd5 $2 37. Rxd5 exd5 38. c6 $18) 34. Bg4 Bf7 35. Rg2 h5 36. Bf3 $11) 32... Rh5 {Silently refuses the proposal of a draw ChL.} 33. Rf3 {For e4-e5.} Be8 (33... Rh4 34. Rg4 (34. Rxg6 hxg6 35. e5) 34... Rh6 35. e5 $1 {(we will return to this fundamental idea many times)} (35. Rgf4 Bf6 36. Kc2 {ChL}) 35... Bh5 (35... Bxd3 $2 36. Rxd4 $18) 36. exd6 $3 {[#]} Bxg4 37. hxg4 Be5 $8 (37... e5 $2 38. c5 $18) 38. d7 Bc7 39. b4 (39. Be2) 39... axb4 40. axb4 Rf6 41. Ke2 $11) (33... Re5 34. Rfg3 Bc5 35. a4 Kf7 (35... Rh5 $2 36. e5 $1 $16 {ChL}) 36. Kd2 $11) (33... Bc5 34. b4 $1 axb4 35. axb4 Bxb4 36. Rb2 Ba5 $8 (36... Bc5 $2 37. Ra2 $1 h6 38. Ra8+ Kh7 39. Rff8 $18) 37. e5 $1 {[#](same remark on the counter-attack)} (37. Rbf2 h6 $8 38. Rg2 {ChL}) 37... Rxe5 (37... Bxd3 38. Rxd3 dxe5 39. Rb5) 38. Bxg6 Re1+ 39. Kc2 hxg6 40. Rd3 Re2+ 41. Kb3 Rxb2+ 42. Kxb2 Bb4 43. Rf3 $1 Kh7 44. Rf7 g5 45. Re7 e5 46. Kc2 Kg6 47. Kd3 $11) 34. Kc2 g6 35. Be2 (35. Rg4 Rc5 36. Rgf4 Bg7 {ChL} 37. Rf1 g5 38. R4f2) 35... Re5 36. Bd3 Kg7 37. Rg4 g5 38. Rf1 (38. h4 Bh5 39. Rfg3 Bxg4 40. Rxg4 h5 (40... Be3 41. hxg5 Bxg5) (40... h6 41. b4) 41. Rxg5+ Rxg5 42. hxg5 h4 {AK} 43. e5 $1 {[#](once again the key move)} Bxe5 44. Kd1 Bf4 (44... Bb2 45. a4) 45. g6 h3 46. Ke2 d5 (46... h2 47. Be4) 47. cxd5 exd5 48. Kf3 $11) (38. Rfg3 {AK ou Tg2}) 38... Bc5 (38... Bg6 39. b4 h5 40. Rg2) 39. Kb2 (39. a4 {AK}) (39. h4 h6 40. hxg5 hxg5 41. Kb2 {ChL} (41. a4) 41... Bh5 42. Rg2 g4 43. Be2 $1 Rxe4 (43... Rg5 $2 44. Kc3 $1 Bxa3 45. Bxg4 $1) 44. Rh1 Bd4+ {(neither ...Rg6 nor ...Rh6 are possibles)} 45. Ka2 $11) 39... Bg6 {Threatens ...d5. } (39... Bh5 40. Rg2 Bg6 41. Re2 {AK} d5 42. cxd5 exd5 43. Rfe1 dxe4 44. Bxe4 Bh5 45. Rc2) 40. h4 $6 {ChL gives himself a "?" here, most probably exaggerated.} ( 40. Rg3 h6 41. Rgf3 h5 (41... Bxe4 42. Rf7+ Kg6 43. R1f6+ Kh5 44. Bxe4 Rxe4 45. Kc2 Bd4 46. Kd3 d5 47. cxd5 exd5 48. Rc6 {ChL}) 42. Rg3 h4 43. Rg2 {ChL} (43. Rgf3 g4 44. hxg4 Bxe4 45. Bxe4 Rxe4 46. Kc3 $1 Bxa3 47. Rh3 Rxg4 48. Rfh1 $11) 43... d5 44. b4 axb4 (44... Bd4+ 45. Kb3 dxe4 46. Be2) 45. axb4 Bxb4 46. cxd5 exd5 47. Rf5 $3 {[#]} Bxf5 48. Rxg5+ Kf6 49. Rxf5+ Rxf5 50. exf5 Ke5 51. f6 Kxf6 52. Kc2 $11) (40. Bb1 Bd4+ (40... h6 41. h4 {"is better than in the game, due to the weak squares g6 & h6" ChL}) 41. Kc1 Be3+ 42. Kb2 Bc5 43. Rg2 (43. Rh1) 43... h6 44. Rg4 $11) (40. Bc2 d5 41. cxd5 exd5 42. exd5 Re2 43. Rc4 Bd3 {ChL} 44. Rf3 $1 Bxa3+ (44... Bxc4 45. bxc4 h5 46. Rf5) 45. Kxa3 Bxc4 46. Bd1 Rd2 47. bxc4 Rxd1 48. Rg3 Kf6 (48... h6 49. h4) 49. Rb3) (40. Re1 $2 Bh5 41. Rg2 Bf3 { ChL} 42. Rd2 d5) (40. a4 $2 {(idem on Rg2)} d5) 40... gxh4 41. Rxh4 Rg5 {AK plays fast, believing that he has not crossed the control. But this move, criticized by both protagonists, does not seem inferior to their advice ...d5.} ( 41... d5 {(! according to AK)} 42. Bc2 (42. cxd5 exd5 43. b4 {(Bc2 ChL)} axb4 44. axb4 Be7 {(...Bxb4 exd5 ...Bxd3 Rg1+)} 45. Rg4 dxe4 46. Bc2 h5 47. Rg2 Kh6 {(... Bxb4 Rfg1 ...Re6 Bxe4)} 48. Kc3 h4 49. Kd4 Rb5 {(...Re6 Kd5)} 50. Rg4 Rxb4+ 51. Kc3 $11 {(activity compensates for the 3 pawns less)} Kh5 $2 52. Rfg1 $1 Bf5 { (...Bf7 Rg7)} 53. Rg8 $18) 42... dxe4 43. Rg4 h5 44. Rg2 Kh6 (44... Bd4+ 45. Ka2 Kh6 46. Re1 Bf5 47. b4 axb4 48. axb4 e3 49. Kb3 Bg4 50. Bd3 $11) 45. Rf6 ( 45. b4 axb4 46. axb4 Bxb4 47. Rf6 $1 Rg5 48. Bxe4 Rxg2+ 49. Bxg2 Kg5 50. Rxe6 $11) 45... Rg5 46. Rxg5 Kxg5 47. Rxe6 Bf5 48. Rxe4 Bxe4 49. Bxe4 Kf4 50. Bd5 h4 51. Kc3 Bxa3 52. Kd3 Kg3 53. Ke2 $11) 42. Rh2 Rg3 43. Bc2 Bd4+ 44. Kc1 a4 45. bxa4 Rxa3 46. Kd2 Rg3 47. Bd3 Rg5 (47... Bf6 {: voir 51e}) 48. Rfh1 Be5 (48... Kf6 49. e5+ $1 {[#]} (49. Rxh7 Bxh7 50. Rxh7 Rg2+ 51. Be2 Ke5 52. a5 {(Te7)} bxa5 53. Rh5+ Kxe4 54. Rh4+ Ke5 55. Rh5+ Kf6 56. Rxa5 {ChL} e5 57. Ra8 e4 58. Rh8) 49... dxe5 (49... Bxe5 50. Rf2+ {(Bxg6 ...Bxh2)} Kg7 {(...Ff5 Txh7)} 51. Bxg6 hxg6 52. Rhf1 $11) (49... Kxe5 50. Bxg6 hxg6 51. Re1+ Kf6 52. Kd3 $11) (49... Rxe5 50. Bxg6 hxg6 51. Kd3 Bc5 52. Rh3 $11) 50. Bxg6 hxg6 51. Rf1+ Ke7 (51... Rf5 52. Ke2 e4 53. Rh4) 52. Rf3 (52. Kc2 {(for Kb3-b4)} Rg3 53. Rh7+ Kd6 54. Rf8 e4 55. Rh4) 52... e4 53. Rb3 Ra5 (53... Kf6 54. Rb5) 54. Re2 $1 (54. Rh4 e3+ 55. Kd3 Bc5 56. Rg4 Rxa4 57. Rb2 $1 Ra3+ 58. Ke4 Rc3 59. Ke5 g5 60. Re2) 54... e3+ (54... Rxa4 55. Rxe4 e5 56. Rxd4 exd4 57. Rxb6) 55. Kd3 Bc5 56. Ra2 g5 57. Ke4 $11) 49. Rh3 (49. Rf2 Be8 50. Rb1 Bd4 51. Rh2 Bxa4 52. Rbh1 {ChL}) 49... Bd4 (49... Rg2+ 50. Ke3 (50. Kd1 Ra2 51. Bc2 $15 {AK}) 50... Ra2 51. Rb1 $11 Bh2 52. Rxh2 {ChL} Rxh2 53. Rxb6 Rh3+ 54. Kd2 d5 55. Rxe6) 50. R3h2 Rg3 51. Rf1 {As after the 47th white move.} Bf6 52. Rb1 (52. Rfh1 Bg5+ 53. Kc2 Kf6 54. e5+ $1 {[#]} (54. Rxh7 Bxh7 55. Rxh7 Rg2+ 56. Kb3 Ke5 $15 {ChL}) 54... Kxe5 55. Re2+ Kd4 (55... Kf6 56. Bxg6 hxg6 57. Rb1) 56. Bxg6 hxg6 57. Rxe6 $11) 52... Bg5+ 53. Kc2 Be3 54. Ra1 (54. Rbh1 Kf6 55. Kc3 Bf4 56. Rh3 Rg2 57. Kb4 $1 (57. Rxh7 Bxh7 58. Rxh7 Be5+ 59. Kb3 Rb2+ 60. Ka3 Rd2 {ChL} 61. Rh3 Bd4 62. Kb4 Ke5 63. Rf3) ( 57. Rf1 $1 Ke5 58. Kb4 h5 59. Kb5 Rb2+ 60. Kc6) (57. e5+ $1 Bxe5+ 58. Kb4) 57... Rb2+ 58. Ka3 Be5 59. Rf1+) 54... Bg1 55. Rd2 (55. Rh1 Bd4 56. Raf1 Rg2+ 57. Kb3 (57. Kc1 h5 {ChL}) 57... h5 58. Rh3) 55... Kf6 (55... e5 {(dangerous : the threat is ...h7-h1!)} 56. a5 bxa5 57. Rxa5 h5 58. Ra6 h4 59. Rxd6 h3 60. Rd7+ Kf6 61. Rd8 Kg7 (61... h2 62. Rh8) (61... Rg2 $2 62. Bf1 Rg3 63. Bxh3 $1) 62. Rd7+ Kh6 63. Rd6 Kg5 (63... h2 64. Rxh2+ Bxh2 65. c5 Bg1 66. c6 Bb6 67. Re6 Rg5 68. Re7 $11) 64. Rd5 Be3 (64... Kf4 65. Rd8 $8) 65. Rd1 $8 h2 66. Rh1 $8 Rg2+ 67. Kb3 Bf4 68. c5 Rg1 69. Rxh2 Bxh2 70. c6 Rc1 71. Bc4 Bxe4 (71... Bf7 72. c7 Be6 73. Rc5 Bc8 74. Kb2 Rd1 75. Rc6 Rd7 76. Kb3 {for Ka4 & Ba6}) 72. Rd2 Rb1+ 73. Ka3 Bf4 74. c7 Bf5 75. Rd8 $11) (55... Bd4 56. Rh1 (56. Ra2 h5) 56... Kf6 (56... h5 57. e5 $1) 57. e5+ $1 (57. Rdh2 Kg5 58. Rh6 Kf4 59. R1h3) 57... dxe5 (57... Bxe5 58. Rb1 Rg4 {ChL} 59. Bxg6 hxg6 60. Rxb6 Rxc4+ 61. Kb3 Rc3+ 62. Kb4) 58. Bxg6 Rc3+ 59. Kd1 hxg6 60. Rf1+ Kg7 61. Ra2 Rxc4 62. a5 bxa5 63. Rxa5 $11) (55... h5 56. a5 $1 (56. e5 $1) 56... bxa5 57. e5 $1 {ChL}) 56. a5 $1 {One could again eliminate the e4 weakness.} (56. e5+ $1 dxe5 (56... Kxe5 57. Re1+ Be3 58. Bxg6 hxg6 59. Rd3 Kf4 60. Rxd6 {ChL}) 57. Bxg6 hxg6 58. a5 bxa5 $8 59. Rxa5 e4 (59... Bd4 60. Rd3 Rg2+ 61. Rd2 $11 {ChL}) 60. Re2 Rg4 61. Kb3 Rg3+ 62. Kb4 $11) 56... bxa5 57. Rxa5 (57. e5+ $1 {(one more time)} Kxe5 (57... dxe5 58. Bxg6 hxg6 59. Rxa5 $11) 58. Re1+ (58. Rxa5+ Bc5 59. Ra8) 58... Be3 59. Bxg6 hxg6 60. Rd3 Kf4 61. Rxd6 e5 62. Rf6+ Kg5 (62... Ke4 63. Kb3 g5 64. Ka4 Kd3 65. Kb5) 63. Ra6 Bd4 64. Rxa5 Rc3+ 65. Kd2 Rxc4 66. Kd3 Rc3+ (66... Rb4 67. Ra6) 67. Ke4 Kg4 68. Ra6 g5 69. Rg6 $11 {ChL} Bf2 70. Re2 Bg3 71. Rg2 Rc4+ 72. Ke3 Kf5 73. Rxg5+ Kxg5 74. Rxg3+ Kf5 75. Rg8 $11) 57... Bc5 58. Ra1 (58. e5+ $1 {(perhaps not too late ?)} Kxe5 59. Bxg6 hxg6 60. Ra1 Kf5 (60... Rg4 61. Re2+) 61. Rf1+ $1 (61. Rd3 Rg4 {(- + according to ChL)} 62. Rf1+ Kg5 63. Kc3 e5) 61... Kg5 62. Rfd1 Kf6 63. Rxd6 $1 Bxd6 64. Rxd6 {(with a great counterplay c4-c5)} g5 65. c5 Rf3 66. c6 Rf5 67. Kd3 $1 (67. Kb3 $1 Rc5 68. Kb4 $8 Rc1 69. Kb5 $8 $11) 67... Rc5 68. Kd4 $8 Rc1 69. Ke4 $8 g4 (69... Ke7 70. Rd7+ $8) (69... Rc3 70. Kd4 $8) (69... Rc4+ 70. Kd3 $8) 70. Kf4 Rc4+ 71. Kg3 Ke5 72. Rd8 $11) (58. Rh2 Ke5 59. Ra1 (59. Ra8 $2 Rxd3 $1) 59... h5 60. Rah1) 58... Ke5 {Black king is activated, the next step is the Bishop's play via h5.} 59. Rf1 Bg1 {[/\ h5-h4-h3-h2]} 60. Rdd1 Be3 61. Rf8 {ChL gives a "? apparently unjustified, to this move.} (61. Rh1 {ChL} h5 62. Ra1 Kd4 63. Rad1 Ke5 64. Ra1) 61... Rg2+ 62. Kb3 Rh2 $1 63. Bb1 $6 {ChL only gives a "?!" to this move but it will become increasingly difficult to defend oneself actively. Perhaps a "?" is more deserved, at least in practical terms.} (63. Rh8 $1 {ChL} Bh5 (63... h5 64. Rg8 $1 Rg2 65. Rh1) 64. Re1 Bc5 65. Rxh7 Bd1+ 66. Rxd1 Rxh7 67. Ka4) (63. Rg8 $1 {(also prevents ...h5)} Bh5 (63... Rh3 64. Ka4 { (Kb4? ...Bh5! then ...Bc5+)} Bc5 65. Kb5) (63... Rh4 64. Kb4 Bxe4 65. Bxe4 Rxe4 66. Kb5 h5 67. Rh8) 64. Ra1 Kd4 65. e5 $3 {[#]} Kxe5 (65... Kxd3 $2 66. exd6) 66. Bxh7 $11) (63. Re1 $1 Bc5 64. Rg8 $1 Bh5 65. Rg5+ Kd4 66. e5 $1 {(as always)} Kxd3 (66... dxe5 67. Rg3 {(threatens mat)} Rh4 68. Bxh7) 67. exd6 Bxd6 68. Rxh5 $1 Rxh5 69. Rd1+ Ke4 70. Rxd6 e5 (70... Ke5 71. c5) 71. c5 $11) (63. Rdf1 Bh5 64. Rg8 Rh3 65. Kc2) 63... Bh5 $1 {[#]It is necessary to improve the location of this Bishop before the push ...h5-h4.} (63... h5 64. Rg8 $1 Rg2 (64... Bf7 65. Rg7) 65. Rh1 Rg4 66. Kb4) 64. Re1 (64. Rd3 Bd4 65. Kb4 (65. Bc2 Be2) 65... Rb2+ 66. Rb3 Bc5+ 67. Kc3 Rh2) 64... Bf2 65. Rf1 (65. Rc1 Be3 (65... Bg4 66. Ka4 $1 h5 67. Kb5 Be3 68. Re1 Bd2 69. Rg1) (65... Bc5 66. Rff1 {for Rh1}) 66. Re1 Bc5 67. Ka4 Rb2 68. Rh8 h6 $1 {(the rook must observe e8)} 69. Rh1 Bf3 70. R8xh6 Bxh1 71. Rxh1 Kd4 72. Rd1+ Kxc4 {is not very bright}) 65... Bc5 66. Re1 $6 { Loses, but the rescue, if it exists, was inhuman.} (66. Rc1 Be2 67. Ka4 Be3 68. Re1 Bd2 69. Rg1 h5 70. Kb5 h4 71. Kc6 Bh6 $1 (71... Bxc4 72. Rh8 {(threatens Rg4)} Be2 73. Rg6 $1 Bf4 74. Ba2) 72. Re8 Bf4 73. Kd7 Bxc4 74. Rh8 Be2 75. Re1 Bg3 76. Rc1 Rf2 {and torture goes on}) (66. Rh8 Be2 (66... h6 67. Rxh6 Bd1+ 68. Rxd1 Rxh6 69. Bd3) (66... Bg6 67. Rg8 $1 {(immobilises the "h" pawn)} Bxe4 68. Rg5+) 67. Rc1 h6 $1 {(idea is to prevent White from returning the quality by Rxe2 then Rxh5)} (67... h5 68. Ka4 $3 {[#]} h4 (68... Bf3 69. Rf1) (68... Be3 69. Re1 Bd2 70. Rxe2 Rxe2 71. Rxh5+) 69. Kb5 $1 Bg4 (69... h3 70. Rc2 $1) 70. Kc6 $1 h3 (70... Be3 71. Rf1) 71. Rh4 $3 Bf3 (71... Rg2 72. Rh1 $1) 72. Kd7 $1 Bf2 73. Rh6 Bg4 74. Rg6 Rg2 75. Rh1 $1 Bc5 76. Rxg4 Rxg4 77. Rxh3 $11) 68. Ka4 Be3 $1 69. Re1 Bd2 {(Rxe2 is not possible with the pawn on h6)} 70. Rg1 Bxc4 71. Rd1 Bf4 72. Rc8 Be2 73. Rg1 h5 74. Re8 {(for Ba2)} Be3 75. Re1 Bc5 76. Ba2 Bg4 {followed by ...h4}) 66... Be2 $1 $19 {[#]Black has 3 active figures (and a pawn) against only one for White.} 67. Ba2 (67. Ka4 Bxc4 68. Rc1 Be2 69. Ba2 h5 70. Re8 (70. Rh8 Rh4) 70... Bg4 71. Bb3 Re2 $19) (67. Rc1 {ChL} Be3 68. Re1 Rh3 $3 {[#]} 69. Kb2 Bxc4 $19) (67. Bc2 {(idem sur Tg8)} Rh3+ 68. Kb2 Bxc4 69. Rg8 h5 $44) 67... Rh3+ $1 (67... d5 $1 68. Rxe2 (68. Rc8 Bxc4+ ) (68. exd5 Bxf8) 68... Rxe2 69. Rc8 dxc4+ 70. Kxc4 Rxa2 71. Rxc5+ Kxe4 $19) 68. Kb2 Ba3+ $1 69. Ka1 (69. Kc2 Bd3+ 70. Kb3 Bc5 $1 {puis ...h5-h4}) 69... Bd3 $1 (69... Rh2 $1 70. Bb3 Bd3 $19) 70. Bb1 (70. Rb8 Bc5 $1 71. Kb2 h5 $19) 70... Bb4 $1 71. Rc1 (71. Bxd3 Bxe1) 71... Bd2 $1 72. Rd1 (72. Bxd3 Bxc1 73. Be2 h5 $19) 72... Bc3+ 73. Ka2 Bxc4+ 74. Ka3 Be2 $1 {Ends spiritually with a Rook domination, thanks to the R/B battery.} 0-1 [Event "2#"] [Site "?"] [Date "1988.??.??"] [Round "?"] [White "Savournin, J."] [Black "1858.65"] [Result "1-0"] [SetUp "1"] [FEN "4nB2/1KPp3r/1p5p/3R1N1P/4NkpP/4R1p1/1rPPn1BP/Q2b4 w - - 0 1"] [PlyCount "1"] [EventDate "1988.??.??"] [SourceDate "2010.01.01"] 1. -- 1-0 [Event "2#"] [Site "?"] [Date "1921.??.??"] [Round "?"] [White "Van Dijk, J."] [Black "4857.44"] [Result "1-0"] [SetUp "1"] [FEN "B2b2KB/2qr2np/2ppN1pr/1Rn1k3/6QP/5PP1/4P3/3R4 w - - 0 1"] [PlyCount "1"] [EventDate "1921.??.??"] [SourceDate "2010.01.01"] 1. -- 1-0 [Event "2#"] [Site "?"] [Date "1976.??.??"] [Round "?"] [White "Rimkus, M."] [Black "1855.25"] [Result "1-0"] [SetUp "1"] [FEN "4r3/b1PR1N2/2n1p1R1/5N2/1pP1k3/1p2p1KB/p7/r1Q3B1 w - - 0 1"] [PlyCount "1"] [EventDate "1976.??.??"] [SourceDate "2010.01.01"] 1. -- 1-0 [Event "2#"] [Site "?"] [Date "2005.??.??"] [Round "?"] [White "Milewski, St"] [Black "3558.32"] [Result "1-0"] [SetUp "1"] [FEN "2K5/B2B3N/3P2N1/5R2/1pP1k3/3p2Rr/2nq2Pn/b7 w - - 0 1"] [PlyCount "1"] [EventDate "2005.??.??"] [SourceDate "2010.01.01"] 1. -- 1-0 [Event "2#"] [Site "?"] [Date "1961.??.??"] [Round "?"] [White "Erdenbrecher, H."] [Black "4885.14"] [Result "1-0"] [SetUp "1"] [FEN "n3Qb2/1p1r1p2/6R1/2Bk3b/2N1N3/1KP1p2r/5p1q/1R5B w - - 0 1"] [PlyCount "1"] [EventDate "1961.??.??"] [SourceDate "2010.01.01"] 1. -- 1-0 [Event "2#"] [Site "?"] [Date "1984.??.??"] [Round "?"] [White "Burmistrov, S & Permyakov E"] [Black "4852.26"] [Result "1-0"] [SetUp "1"] [FEN "r3qb2/3N1P1R/p1p1kP1p/5R1r/1pN4p/4p2K/2B4B/3Q4 w - - 0 1"] [PlyCount "1"] [EventDate "1984.??.??"] [SourceDate "2010.01.01"] 1. -- 1-0 [Event "2#"] [Site "?"] [Date "1920.??.??"] [Round "?"] [White "Watney, CG."] [Black "1844.25"] [Result "1-0"] [SetUp "1"] [FEN "1rB5/1p1Np1K1/1p1kr1nR/bQ6/1p2p3/1P2P3/8/2R5 w - - 0 1"] [PlyCount "1"] [EventDate "1920.??.??"] [SourceDate "2010.01.01"] 1. -- 1-0 [Event "2#"] [Site "?"] [Date "1954.??.??"] [Round "?"] [White "Salai, L sr"] [Black "1414.34"] [Result "1-0"] [SetUp "1"] [FEN "1Q6/1p2p3/3r4/2RpkPpN/6P1/3P1n2/5B2/2K5 w - - 0 1"] [PlyCount "1"] [EventDate "1954.??.??"] [SourceDate "2010.01.01"] 1. -- 1-0 [Event "2#"] [Site "?"] [Date "2004.??.??"] [Round "?"] [White "Shanshin, V."] [Black "4722.34"] [Result "1-0"] [SetUp "1"] [FEN "3N4/3p1qr1/8/KQ1P1p1N/4kP2/1P2BR1r/3pp3/3B4 w - - 0 1"] [PlyCount "1"] [EventDate "2004.??.??"] [SourceDate "2010.01.01"] 1. -- 1-0 [Event "2#"] [Site "?"] [Date "1990.??.??"] [Round "?"] [White "Van Gool, JC."] [Black "4778.50"] [Result "1-0"] [SetUp "1"] [FEN "Kb1n1rr1/8/3N1NB1/3Q3P/3P1kPP/6Rq/2n2P2/7b w - - 0 1"] [PlyCount "1"] [EventDate "1990.??.??"] [SourceDate "2010.01.01"] 1. -- 1-0 [Event "2#"] [Site "?"] [Date "1955.??.??"] [Round "?"] [White "Van Dijk, J."] [Black "1245.24"] [Result "1-0"] [SetUp "1"] [FEN "8/8/2p1Qn2/2p5/2Pkb1Pp/4p2R/6RN/1BKN4 w - - 0 1"] [PlyCount "1"] [EventDate "1955.??.??"] [SourceDate "2010.01.01"] 1. -- 1-0 [Event "2#"] [Site "?"] [Date "1958.??.??"] [Round "?"] [White "Gebelt, V."] [Black "1848.11"] [Result "1-0"] [SetUp "1"] [FEN "8/2R1K3/N2p4/3k4/R2NnP2/5r2/1n1r2B1/3Q3b w - - 0 1"] [PlyCount "1"] [EventDate "1958.??.??"] [SourceDate "2010.01.01"] 1. -- 1-0 [Event "3#"] [Site "?"] [Date "1948.??.??"] [Round "?"] [White "Marik, B."] [Black "1358.03"] [Result "1-0"] [SetUp "1"] [FEN "r3n3/6p1/p7/7k/1Q2NB2/1n1Bp3/6N1/b6K w - - 0 1"] [PlyCount "1"] [EventDate "1948.??.??"] [SourceDate "2010.01.01"] {Presented at the Dutch Championship 2017.} 1. -- 1-0 [Event "3#"] [Site "?"] [Date "2017.??.??"] [Round "?"] [White "Krizhanivskyi, V."] [Black "4231.54"] [Result "1-0"] [SetUp "1"] [FEN "q2b4/3P4/4Pkp1/2Q2p2/1P1R3R/5p1P/5P1p/4N2K w - - 0 1"] [PlyCount "1"] [EventDate "2017.??.??"] [SourceDate "2010.01.01"] {Presented at the 2017 Polish Championship.} 1. -- 1-0 [Event "4#"] [Site "?"] [Date "1977.??.??"] [Round "?"] [White "Giegold, F."] [Black "1112.46"] [Result "1-0"] [SetUp "1"] [FEN "8/1p2R3/6p1/1K2p3/4PpNp/4pP1P/4P1B1/3QN1k1 w - - 0 1"] [PlyCount "1"] [EventDate "1977.??.??"] [SourceDate "2010.01.01"] 1. -- 1-0 [Event "4#"] [Site "?"] [Date "1919.??.??"] [Round "?"] [White "Ernst, G."] [Black "0231.02"] [Result "1-0"] [SetUp "1"] [FEN "3N4/p7/kp1R4/1R6/2K5/8/8/4b3 w - - 0 1"] [PlyCount "1"] [EventDate "1919.??.??"] [SourceDate "2010.01.01"] 1. -- 1-0 [Event "5#"] [Site "?"] [Date "1907.??.??"] [Round "?"] [White "Koehnlein, F."] [Black "0142.52"] [Result "1-0"] [SetUp "1"] [FEN "8/8/8/3B4/P5p1/N1PN1R2/1PP1P1p1/k5Kb w - - 0 1"] [PlyCount "1"] [EventDate "1907.??.??"] [SourceDate "2010.01.01"] 1. -- 1-0 [Event "6#"] [Site "?"] [Date "1916.??.??"] [Round "?"] [White "Sackmann, F."] [Black "0310.03"] [Result "1-0"] [SetUp "1"] [FEN "8/6p1/8/8/7r/3B4/5p1p/5K1k w - - 0 1"] [PlyCount "1"] [EventDate "1916.??.??"] [SourceDate "2010.01.01"] {We find the same problem in 1938 under the signature of JM Paradis (sic!). Then H. Kalbermatter 1987: Kh3, Rg3, Bd5 / Kh5, Rf8, Pc5 & h6.} 1. -- 1-0 [Event "h#2 3 sol"] [Site "?"] [Date "2010.??.??"] [Round "?"] [White "Medintsev, V."] [Black "3848.42"] [Result "1-0"] [SetUp "1"] [FEN "1n2r3/3N4/BP6/Pr1Pp3/2kqR3/PNb5/2RpK3/1n6 b - - 0 1"] [PlyCount "1"] [EventDate "2010.??.??"] [SourceDate "2010.01.01"] 1... -- 1-0 [Event "h#2,5 3 sol"] [Site "?"] [Date "2013.??.??"] [Round "?"] [White "Popa, N."] [Black "0771.00"] [Result "1-0"] [SetUp "1"] [FEN "b5rb/8/8/1r1k1N2/8/7K/2RB4/7n w - - 0 1"] [PlyCount "1"] [EventDate "2013.??.??"] [SourceDate "2010.01.01"] 1. -- 1-0 [Event "h#3 2 sol"] [Site "?"] [Date "2007.??.??"] [Round "?"] [White "Parzuch, St"] [Black "3771.31"] [Result "1-0"] [SetUp "1"] [FEN "r1B1R3/6Nq/2P5/4bP1r/b3k3/p3P3/K7/8 b - - 0 1"] [PlyCount "1"] [EventDate "2007.??.??"] [SourceDate "2010.01.01"] 1... -- 1-0 [Event "h#6,5 2 sol"] [Site "?"] [Date "2007.??.??"] [Round "?"] [White "Tanner, H."] [Black "0103.06"] [Result "1-0"] [SetUp "1"] [FEN "6k1/4R3/p7/p7/pnp5/p7/p7/K7 w - - 0 1"] [PlyCount "1"] [EventDate "2007.??.??"] [SourceDate "2010.01.01"] 1. -- 1-0 [Event "s#5"] [Site "?"] [Date "2017.??.??"] [Round "?"] [White "Gamnitzer, C."] [Black "1718.77"] [Result "0-1"] [SetUp "1"] [FEN "3N1r2/4N1B1/1pP1Ppp1/1P4p1/n1RP4/2p1kP2/p1PpP2Q/r1nK4 w - - 0 1"] [PlyCount "10"] [EventDate "2017.??.??"] [SourceDate "2010.01.01"] 1. Qg3 $1 {(2 Nf5+)} (1. Rxc3+ $2 Kxd4 $1) (1. Bxf6 $2 Rxf6 $1) 1... Rxd8 (1... Rg8 2. Nf5+ gxf5 3. f4+ Ke4 4. d5+ Kxd5 5. Qd3+ Nxd3#) (1... f5 2. Nxf5+ Rxf5 3. f4+ {idem}) (1... Nc5 2. Nf5+ gxf5 3. f4+ Ke4 4. dxc5+ {idem}) 2. Bxf6 $1 { (2 Txc3+)} Rxd4 (2... Nc5 $2 3. Rxc3+ N5d3 4. Rxd3+ Nxd3#) (2... Rd5 $2 3. Rxc3+ Nxc3# (3... Nd3#)) 3. Nd5+ $1 (3. Rxc3+ $2 Rd3 $1 4. Rxd3+ (4. exd3 Nc5 $1) 4... Nxd3+ 5. Bxa1) 3... Rxd5 4. Bxg5+ $1 Rxg5 5. Qg1+ Rxg1# {Follow the guide: how to drive the buried black rook to the mate square: a favourite theme of the author. Yet easier than the usual Gamni !} 0-1