Still the same concern of censorship for the sound-deprived clerk for this first course of the season.
Perhaps a change of equipment will help with future strokes
Below is the Master's report, very much on form after the summer break.
---
Master's words
---
Most of the people I met this summer said they "hated politics". But the rest of the conversation showed that they actually hate the political system ("elections, a c... trap") or the politicians, the vast majority of whom are dishonest or mediocre, if not both at the same time. But politics itself, the organisation of the city, is noble. As Jacques Bainville said, "dreams too need to be captured, and only politics can give them form". And is it not still true that "an intelligence, a spirit, a head can always lead by the nose these monsters with violent and short instincts which are called opinion, press and finance"?
"Having only friends is a merchant's obligation, making enemies is an aristocrat's occupation" (H. de Montherlant).
"In a world filled with friends, you lose your way" (Scott Walker).
Down: elo-prono-pedagogo-socio-debilo-dodo, but of course never Chess, except three or four speakers: the "Rance-Chess" sub-forum.
On the rise: Seneca, who reminds us: Mutantur non in melius, sed in aliud (they seek not the best, but the new). Let us try, at least in our course, to select according to value, not date.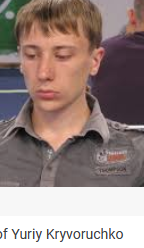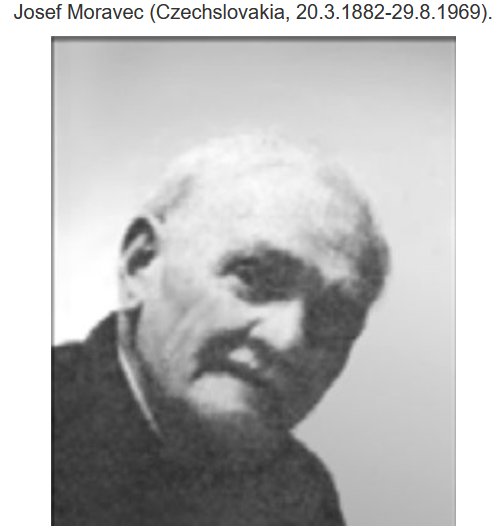 A comeback is a do-over, and it's with the pawn endings that we start: a 65-year-old Moravec jewel and... a ransack by a world championship contender, including a reciprocal zugzwang, obviously without his knowledge. In defence, it's good to keep your black pawn on h7 in a single-side pawn endgame. It is a pity that in the Rook endgame it is usually better to play it on h5!
Then two Rook endgames. Another "h" pawn story: a world champion known as a great finalist against... an author of a book of so-called "basic" endgames. Not very brilliant! And against the rook-pawn again, but accompanied by a bishop-pawn, a nice defence,
despite a slight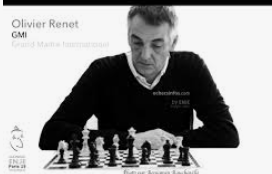 floating, from the former "best French team player", who beat Tal 30 years ago.
A Bishops' endgame becoming a Q+B/Q: a fantastic change of direction in the endgame, improving an idea from... 1913.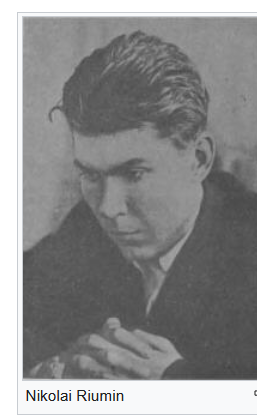 The first example of the legendary book by Kotov ("think like a grandmaster"). This book has rightly done great service to thousands of players. It is ironic, however, that from the very beginning of the book, the only winning move in the critical position is... not mentioned, the other candidate moves giving, at best, a tie.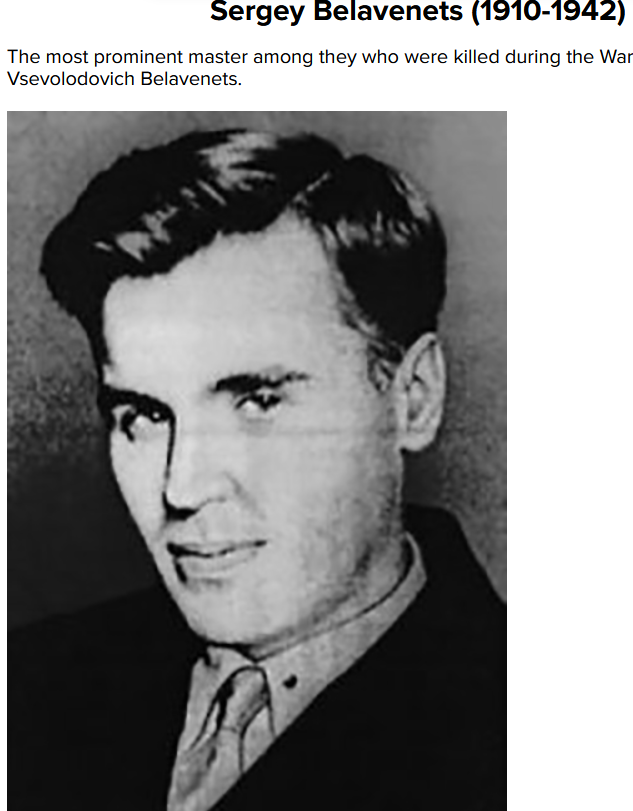 A quick word on current events: the "World Cup" is another example of how everything is decided in the endgame. We will soon talk about Aro-Dub and Grigri-MVL. We will omit however Rapport-Wei Yi, discovered by the floured beaks of "chess base", but entirely treated thanks to Ratmir Kholmov in our book... 33 years ago.
Fairy part : a first prize of a magazine which, half a century ago, was not yet a rag.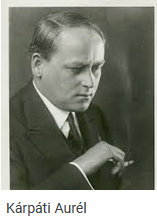 Practice: let's continue to inspect Marjan's 2# collection, adding a few more. In the 3# category there are four examples of Queen unleashed, two of which have a blooming pattern of mates. Then a 4# from a world champion and an old 5# combining two classic themes. In the 2# helpmate, each unit is given its due. Then two 3# helpmates that are more difficult than their author's usual style. One of them has only one solution, which is hardly ever done any more. Finally a nice 60s French selfmate. As usual, you can ease your suffering by asking me for the solution (under "contact" in "see more"). You are also welcome to comment on anything in the course. You will be kindly received!
Have a good time. See you in three or four weeks if Deus vult.
Master's diagrams
[Event "?"] [Site "?"] [Date "1952.??.??"] [Round "?"] [White "Moravec, J."] [Black "(=0000.11b5e5)"] [Result "1/2-1/2"] [SetUp "1"] [FEN "8/8/8/1K1pk3/8/8/1P6/8 w - - 0 1"] [PlyCount "17"] [EventDate "1952.??.??"] [SourceDate "2000.07.25"] 1. Kb4 $3 {Mixing the two: defence to b3 or c3 and attack to a5. But remains on the way of his pawn !} (1. b4 $2 d4 $8 2. Kc4 Ke4 $8 3. b5 d3 $8 4. Kc3 Ke3 $8 5. b6 d2 $8 6. b7 d1=Q $8 7. b8=Q Qc1+ $8 8. Kb3 Qb1+ $8) (1. Kc6 $2 d4 $8 {(this pawn is too fast)} 2. b4 d3 $8 3. b5 d2 $8 4. b6 d1=Q $8 5. b7 Qd6+) (1. Ka4 $2 {(would be the natural move, leaving the field free for the "b" pawn while providing for the neutralization of the d" pawn, but...)} Ke4 $8 (1... d4 $2 2. Kb3 $8) 2. Kb3 (2. b4 d4 $8 3. b5 d3 $8) 2... Kd3 $8 {(body barrage)} 3. Ka2 Kc2 $1 (3... d4 $1 4. b4 Kc2 $8 { idem}) 4. b4 d4 $8 {and we will end with...Qd5-a5#}) (1. Ka5 $2 d4 $8 2. Kb4 Ke4 $1 $19) 1... Kd4 {To which Black replies by blocking his pawn himself....} (1... Ke4 2. Kc3 $3 {[#](essential defence)} Ke3 3. Kc2 $8 Ke2 (3... d4 4. Kd1 $8) 4. Kc3 $8 Ke3 $8 5. Kc2 $8 $11) (1... d4 2. Kb3 $8 Ke4 (2... d3 3. Kc3 $8) 3. Kc2 $8 Ke3 4. Kd1 $8 $11) 2. Ka5 $3 {[#]... immediately exploited by White.} (2. Kb3 $2 Kd3 $8 {as already seen}) (2. b3 $2 Ke3 $8 (2... Kd3 $2 3. Kc5 $1 d4 4. b4 $8) 3. Kc3 d4+ $8 4. Kc2 Ke2 $8) (2. Ka3 $2 Ke3 $8 3. Ka2 d4 $8) 2... Kc4 (2... Ke3 3. b4 $8 d4 4. b5 $8 {idem}) 3. b4 $8 d4 4. b5 $8 d3 5. b6 $8 d2 6. b7 $8 d1=Q 7. b8=Q $8 Qa1+ 8. Kb6 $8 Qb2+ 9. Kc7 1/2-1/2 [Event "?"] [Site "?"] [Date "1948.??.??"] [Round "?"] [White "Najdorf, Kotov"] [Black "0000.32"] [Result "1/2-1/2"] [SetUp "1"] [FEN "6k1/7p/6p1/8/3K4/6P1/5P1P/8 b - - 0 48"] [PlyCount "51"] [EventDate "1948.??.??"] [SourceDate "2000.07.25"] {EFI 1176.} 48... Kf7 {How can a future world championship candidate not win this? ?} 49. Ke5 Ke7 {Here all legal moves win !} 50. g4 (50. f4) (50. h4) 50... Kf7 {Black's best chance is to not to touch the h7-pawn.} (50... h6 $6 51. f4 {wins even more simply}) 51. g5 Ke7 {A dreaming schéme.} 52. Kd5 $6 (52. f4 $1 Kf7 53. Kd6 $1 Kf8 54. Ke6 Ke8 55. Kf6 Kf8 56. h3 $1 (56. h4 $1 Kg8 57. Ke7 $1 Kg7 58. h5 $1 {idem}) 56... Kg8 57. Ke7 $1 Kg7 58. h4 Kg8 59. h5 $3 {[#]} Kg7 (59... gxh5 60. f5 h4 61. f6 $18) 60. hxg6 (60. Ke8) 60... Kxg6 (60... hxg6 61. Ke6) 61. Ke6 $8 Kg7 62. f5 $8) (52. h4 $1 Kf7 53. Kd6 $18) 52... Kd7 53. Ke5 Ke7 54. Kd5 $6 ( 54. f4 $1 {(or h4!) as above}) 54... Kd7 55. Ke4 $6 {Ouch, ouch... It is criminal to back down when an easy win is in our grasp. One possible explanation: two years earlier, in Buenos Aires, a similar Maderna-Ja Bolbochan had ended in a draw, which Najdorf was certainly aware of this. In short, White no longer believes in it !} ({But} 55. Ke5 $2 {is no longer going due to triple repetition after} Ke7) (55. f3 $1 {was indicated, followed eventually returning to e5 and repeating, reaching the time control to think quietly about the winning plan}) 55... Ke6 56. Kf4 $6 (56. f4 $1 Kd6 57. h4 $1 {: see below}) 56... Kd5 57. Kg4 Ke5 58. f4+ $1 {At least, one is tempted to say. But the Argentinian GM, who has made the task unnecessarily difficult for himself, will not be up to the task, having failed to understand the reciprocal zugzwang.} Ke6 (58... Ke4 59. h3 Kd5 60. f5 $1) 59. Kf3 $1 (59. h4 $2 Kd6 $1 {(or elsewhere, except in d5)} 60. f5 (60. h5 Ke6 $1 $11) 60... gxf5+ $8 61. Kxf5 Ke7 $8 62. h5 Kf7 63. Ke5 Ke7 64. g6 Kf8 $1 (64... h6 $1) 65. Kf6 Kg8 $1 (65... h6 $1) 66. g7 h6 $11) 59... Ke7 60. Ke3 (60. Ke4 $1 Ke6 61. h3 $3 {[#]} Kd6 62. h4 $8 {below}) 60... Kd7 61. Ke4 Kd6 62. Ke3 (62. h4 $1) 62... Kd7 63. Kd4 Ke6 64. Ke4 Kd6 {In the above game, the white pawn was already on h4, which changes everything: we are then in the ZZ on the wrong side, see text after the 66th black move.} 65. h3 $2 (65. h4 $3 {ZZ} Ke6 (65... Ke7 66. Ke5) 66. h5 $3 {[#]} (66. f5+ $2 gxf5+ $8 67. Kf4 h6 {(or ...Kf7)} 68. g6 Kf6 69. h5 Kg7 $11) (66. Ke3 $2 Kf5 67. Kf3 Ke6 68. Kg4 Ke7 69. h5 Ke6 $1 70. h6 Ke7 $11) 66... gxh5 (66... Kd6 67. hxg6 $8 hxg6 68. f5 $8) 67. f5+ $8 {(an essential tempo)} Kd6 68. Kf4 $8 Kd5 (68... h4 69. Kg4 $8 Ke5 70. f6 $8 h3 71. Kxh3 $8 Ke6 72. Kh4 h6 73. Kh5 $3 {[#](the exercise 50 stratagem)} hxg5 74. Kg6 $8 ) 69. g6 $1 (69. Kg3 $1 Ke5 70. f6 $8 Ke6 71. Kh4 $8 h6 72. Kxh5 $8 {as above}) 69... hxg6 70. fxg6 $8 Ke6 71. Kg5 $8 h4 72. Kh6 $3 {[#]} h3 73. g7 $8 Kf7 74. Kh7 $8 $18) (65. f5 $2 gxf5+ $8 66. Kxf5 Ke7 $11) 65... Ke6 $8 66. h4 Kd6 $8 {ZZ [#]} 67. Kd4 (67. h5 gxh5 $1 ({or} 67... Ke6 $1 68. h6 Kf7 $11 {: a well known fortress}) 68. f5 {(does not check, as was the case with bK on e6} h4 $8 69. Kf4 h3 $8 70. Kg3 Ke5 71. f6 Ke6 72. Kxh3 h6 $1 $11) 67... Ke6 $8 68. Ke4 Kd6 $8 69. f5 gxf5+ $8 70. Kxf5 Ke7 $8 71. Ke5 Kf7 72. h5 h6 $1 {[#]} (72... Ke7 $1) 73. g6+ Kg8 1/2-1/2 [Event "?"] [Site "?"] [Date "1938.??.??"] [Round "?"] [White "Capablanca, Fine"] [Black "0400.65"] [Result "1/2-1/2"] [SetUp "1"] [FEN "3r2k1/R4p1p/1p2p3/4p3/1P6/P3PK2/3r1PPP/7R b - - 0 24"] [PlyCount "36"] [EventDate "1938.??.??"] [SourceDate "2000.07.25"] 24... e4+ 25. Kg3 (25. Kxe4 Rxf2 26. g4 Rd5 27. a4 (27. h3) 27... Rb2 28. b5 h5 29. h3 Rb4+ 30. Kf3) 25... Ra2 26. Ra6 Rdd2 27. Rf1 Rdb2 28. Rxb6 Rxa3 29. b5 ( 29. Kf4 Rab3 (29... Raa2 30. Kxe4 Rxf2 31. Rxf2 Rxf2) 30. Kxe4 Rxb4+ 31. Rxb4 Rxb4+ 32. Kf3 h5) 29... Kg7 (29... Rab3 30. Kf4 Rb4 31. g4 Kg7) 30. h4 Rab3 ( 30... Raa2) 31. Kf4 Rxb5 32. Rxb5 Rxb5 33. g4 (33. Kxe4 Rb4+) 33... Rb4 34. Rc1 Rb2 35. Kg3 Kf6 36. Rc4 Ke5 37. Rc8 (37. Rc7 Kf6 38. g5+ Kg6 39. Rc4 h6) (37. g5 Kf5 (37... Rb7) 38. Rc5+ (38. Rc8 h6) 38... Kg6 (38... e5 $4 39. Rc6) 39. Re5 Rb4 40. Kg4 (40. Kf4 Rb2) 40... f5+ 41. gxf6 (41. Kg3 Rb6 42. Kf4 h6) 41... Kxf6 42. Rh5 Kg6) 37... Kf6 38. Rg8 h6 $2 {A good precaution? No, canes to get whipped! But the executioner is asleep.} (38... Rb1 39. g5+ Ke5 40. Rg7 f6 41. gxf6 (41. Rxh7 fxg5 42. hxg5 Kf5) 41... Kxf6 42. Rxh7 Rg1+ (42... Kg6 43. Ra7 Rh1) 43. Kh3 (43. Kf4 Rg2) 43... Ra1 $1 (43... Kf5 $2 44. Rf7+ $1 Kg6 45. Rf4) (43... Ke5 $2 44. Rf7 $1 Rh1+ 45. Kg4 Rg1+ 46. Kh5) 44. Kg2 Rb1 $1 (44... Ra8 45. Kg3 e5) 45. Rh8 e5 {(against Rf8-f4)} 46. Rg8 Kf5) 39. g5+ $1 {[#]} hxg5 40. Rxg5 $2 (40. h5 $3 {(How? A world champion with a reputation for his play in the endgame doesn't see that ?)} Rb1 41. Kg2 $3 {[#]} Rb5 42. h6 $8 $18) 40... Rb8 (40... Rb1) 41. Kh3 (41. Rg4 Ke5 42. h5 Ra8 43. h6 Rh8 44. Rh4 f5 $11 ) 41... e5 42. Rg1 1/2-1/2 [Event "?"] [Site "?"] [Date "2017.??.??"] [Round "?"] [White "Kryvoruchko, Renet"] [Black "0400.32"] [Result "1/2-1/2"] [SetUp "1"] [FEN "8/8/p3p3/6R1/1k4P1/7r/P1P5/2K5 w - - 0 39"] [PlyCount "85"] [EventDate "2017.??.??"] [SourceDate "2000.07.25"] 39. Re5 Kc3 $1 40. Rc5+ (40. Kd1 Rh6 41. Ra5 Kb4 (41... Rg6 42. g5 Kb4 43. Re5 Kc3 44. Ke2) 42. Rxa6 Rg6) 40... Kd4 41. Rc6 Rh1+ 42. Kb2 e5 43. Rxa6 e4 44. g5 e3 45. Re6 Rg1 46. g6 Rg3 47. a4 Kd5 $1 {[#]} 48. Re7 Rxg6 49. Rxe3 Kc4 $11 50. Re4+ Kc5 51. Kb3 Rg2 52. Re5+ Kc6 53. Rh5 Rg1 54. Kb4 Rb1+ (54... Rg4+ 55. c4 Rg1 $11) 55. Kc4 Ra1 56. Rh6+ Kc7 $1 (56... Kb7 $1 {gives a simpler defence, see move 58}) (56... Kd7 $2 {(nobody would play such a move, but it is instructive to see how it loses)} 57. Kb5 $8 Rc1 58. c4 $8 Kc7 59. a5 $8 ( 59. Rh7+ $6 Kd6 $1 60. a5 $2 Rb1+ $8) 59... Rc2 60. Rc6+ $3 {[#](a very curious manoeuvre)} (60. c5 $2 Rb2+ $8) 60... Kb7 61. a6+ $8 Kb8 (61... Ka7 62. Rc7+ $8 Kb8 63. Rb7+ $1 Ka8 64. Rd7 $3) 62. Rc5 $3 {[#]} (62. Rb6+ $2 Ka8 $3 $11) 62... Rb2+ 63. Ka5 $3 (63. Kc6 $2 Ka7 $11) 63... Ra2+ (63... Rh2 64. Kb6 $8) 64. Kb6 $8 Ra4 $1 (64... Rb2+ 65. Rb5 $8 {(the tip)} Ra2 66. c5) 65. Kb5 $8 Ra1 66. Rh5 Rb1+ 67. Ka5 $8 Rg1 68. Rh8+ Ka7 69. Rh7+ $8 Kb8 70. c5 $18) 57. Kb4 Rb1+ 58. Kc5 Ra1 $2 (58... Kb7 $8 59. Rh7+ Ka6 $8 {avoiding confinement on the 8th row}) 59. Rh7+ $8 Kb8 60. a5 $1 Ra2 ({Elementary is} 60... Rxa5+ $6 61. Kb6 $8) 61. c4 $1 Ra1 (61... Rc2 62. Kb5 $1 ({precaution: do not push the "a" pawn too soon :} 62. a6 $2 Rg2 $1 63. Kb5 Rb2+ $8 64. Kc6 Ra2 $8 65. c5 Rxa6+ $8) 62... Rb2+ 63. Kc6 $8 Ra2 64. c5 $1 {: text}) 62. Kc6 $1 Ra2 63. c5 $1 {With the pawn left on a5, this wins} Ra1 {Known rule: the relegation of the black king on its first rank is decisive when the pawns have reached the 5e.} 64. Rb7+ (64. Rh8+ $1 Ka7 65. Kc7 $1 Rxa5 66. c6 $8 Rg5 67. Kc8 $1 $18) 64... Ka8 (64... Kc8 65. Rb5 $1) 65. Rb5 $6 (65. Rd7 $1 Kb8 66. Rd8+ $1 Ka7 67. Kd6) 65... Ka7 {wR has locked itself in. The only win is to put it back in play.} 66. Kc7 $2 (66. Rb2 $8 {(ou en b3)} Rh1 (66... Rxa5 67. Kd6 $8 Ra1 68. Kc7 $8 Ka6 69. c6 $8) 67. Rd2 $3 {[#](threatens Kc7 without being bothered by a check sideways)} Rh5 68. Rd5 $1 Rh8 69. Rd7+ Ka6 70. Kc7 $8 Rg8 (70... Kxa5 71. Kb7 $8 Kb5 72. c6 $8) 71. c6 $8 {(it would be draw without Pa5)} Rh8 (71... Kxa5 72. Kb7) 72. Rd8 $1 Rh7+ (72... Rh6 73. Rd6 $1 Rh8 74. Kd7) 73. Kb8 $1 {(no ...Kb6)} Kxa5 74. c7 $18) (66. Rb4 $2 Rh1 $1 67. Rd4 Ka6 $8 68. Kc7 Kb5 $3 69. c6 Kc5 $8 {: wR is too close}) 66... Rh1 $1 67. c6 Rh7+ $8 68. Kd6 Rh6+ $8 69. Kd5 Rh5+ $1 (69... Rh8 $1) 70. Kc4 $8 Rh4+ $8 71. Kb3 Rh3+ $8 (71... Rh1 $2 72. Rb4 $3 {[#](a rather difficult move, like the Rc6-c5 manoeuvre seen on move 56)} Ra1 ( 72... Rc1 73. Rc4 $8 {(it's the idea)} Rb1+ 74. Ka4) 73. Kc4 $1 Rh1 (73... Rxa5 74. c7 $8 Ra1 75. Kd5 $1 Rc1 76. Kd6 $8) 74. Rb7+ $8 Ka6 75. Rb8 $8 {(threatens mate)} Rh4+ (75... Kxa5 76. Kd5 $1 {with the intention of sneaking in through b7}) 76. Kb3 $8 {(threatens now c6-c7)} Rh3+ 77. Ka4 $8 Rh4+ 78. Rb4 $8 {(back on this beautiful square)} Rh5 (78... Rh1 79. Rc4 $1) 79. Rb6+ $8 Ka7 80. Rb5 $8 Rh4+ 81. Rb4 $3 {[#](again : triple echo !)} Rh1 82. Rg4 $1 (82. Rc4 $2 {(no longer goes with bK on a7)} Kb8 $8) 82... Kb8 (82... Rc1 83. Kb5 $8) (82... Ka6 83. Rc4 $1 Rh7 {(for c7 ...Rxc7!)} 84. Kb4 $1 Rh8 85. Kc5 Kxa5 86. c7 Ka6 87. Kc6 $8) 83. Kb5 $8 Kc7 (83... Rb1+ 84. Rb4 $1 Rh1 85. Kb6) 84. Rg7+ $8 Kb8 85. Rb7+ $8 Ka8 (85... Kc8 86. a6 $8) 86. Kb6 $8 Rb1+ 87. Kc7 $8 Rh1 88. Rb8+ Ka7 89. Rd8 $18) 72. Ka4 Rc3 $8 73. Rb7+ Ka8 (73... Ka6) 74. Rb6 Rc1 75. Kb5 Rc2 $1 76. a6 Rc1 $1 77. Ka5 Rc2 78. a7 Kxa7 79. Rb7+ Ka8 80. Kb6 Rxc6+ $1 81. Kxc6 {Stalemate.} 1/2-1/2 [Event "?"] [Site "?"] [Date "1970.??.??"] [Round "?"] [White "Ellison, W."] [Black "+0040.32e6f3"] [Result "1-0"] [SetUp "1"] [FEN "6B1/6p1/4K1P1/8/2p5/4Pk2/2P5/5b2 w - - 0 1"] [PlyCount "43"] [EventDate "1970.??.??"] [SourceDate "2000.07.25"] {Tribute to Halberstadt.} 1. Ke7 $8 (1. Kf7 $2 Bd3 $3 2. cxd3 (2. c3 Kxe3) 2... c3 $8 3. Kxg7 c2 $8 $11) 1... Kxe3 (1... Be2 2. e4 $8 (2. Kf8 $2 Bd1 $8 3. c3 {(e4 ...Bxc2)} Bc2 4. Kxg7 Kxe3 5. Kf6 Bxg6 $8 $11) 2... Kxe4 (2... Bd1 3. Bxc4 Bxc2 4. Bd5 $8) 3. Kf8 Bd1 4. Kxg7 $8 Bxc2 5. Kh8 $1 Kd4 (5... c3 6. Bd5+ $1) 6. g7 $8 c3 7. Ba2 Bh7 8. Bb3 $18) 2. Kf8 $8 Kd2 3. Kxg7 $8 Kxc2 4. Kf6 $8 c3 (4... Bd3 5. g7 $8 c3 (5... Kc3 6. Be6 Bh7 7. Kf7 Kd4 8. Bf5) 6. Bd5 $1 Kd2 (6... Bh7 7. Be4+ $8) 7. g8=Q $8 c2 8. Qg5+) 5. g7 $8 Kb2 (5... Kd2 6. Bb3 $8 Bc4 7. Bxc4 $8 c2 8. g8=Q $8 c1=Q 9. Qg2+ $1 Kc3 (9... Ke3 10. Qg5+) 10. Qg3+ $1 Kb4 (10... Kxc4 11. Qc7+ $8) 11. Qb3+ $1 {: text on 19th}) 6. Bb3 $3 {[#]} Bc4 $1 (6... Kxb3 7. g8=Q+ $8 Kb2 8. Qb8+ $8 Ka2 9. Qf4 $1 (9. Qa7+ $1 Kb2 10. Qd4 $1 Bc4 11. Ke5) 9... c2 (9... Kb2 10. Qb4+ $1) 10. Qc1 $8) 7. Bxc4 $8 c2 8. g8=Q $8 c1=Q 9. Qb8+ $8 Ka1 (9... Kc3 10. Qg3+ $1 (10. Qb3+ {: text on 12th}) 10... Kb4 11. Qb3+ $1 {: text on 19th}) 10. Qa7+ $1 {Ou en a8.} Kb2 11. Qa2+ $1 { With the wKf5, it's Vandiest... 1991 ! There is then a dual: at the 17th move of the text, one can also play Qe4+.} (11. Qb6+ $1 Kc3 (11... Ka1 $6 12. Qa5+ $1 Kb2 13. Qb4+ $1) 12. Qb3+ $8 {: text}) 11... Kc3 12. Qb3+ $8 (12. Qa5+ $6 Kc2 $1 13. Qf5+ $8 Kb2 $1 14. Qb5+ $8 Kc3 15. Qb3+ $8 {and we lost 3 moves}) 12... Kd4 13. Qd3+ $8 {[#]Sinistrogyre.} Kc5 14. Qd5+ $8 Kb4 (14... Kb6 15. Qb5+ $8 Kc7 16. Qc5+ $8 Kb8 17. Qb6+) 15. Qb7+ $3 Kc3 (15... Kc5 $6 16. Qb5+ $1 {: text on 20th}) 16. Qf3+ $3 {[#]Change of direction! This reversal had been discovered by C. Mann in 1913 : 8/3Q4/1p2Bk1q/8/1pK5/8/8/r7 but this presentation is a better use of all the material.} Kd4 (16... Kb4 $6 17. Qb3+ $8 {: text on 19th}) 17. Qd5+ $8 Kc3 (17... Ke3 18. Qg5+) 18. Qd3+ $8 Kb4 19. Qb3+ $8 {Dextrogyre.} Kc5 20. Qb5+ $8 Kd4 (20... Kd6 21. Qb6+ $1 ( 21. Qd5+ $1 Kc7 22. Qc5+ Kd8 23. Qd6+) 21... Kd7 22. Be6+ $8) 21. Qe5+ $8 Kxc4 22. Qc7+ $8 1-0 [Event "URS-ch09"] [Site "Leningrad"] [Date "1934.??.??"] [Round "?"] [White "Riumin, N."] [Black "Belavenets, S."] [Result "1/2-1/2"] [ECO "B10"] [PlyCount "69"] [EventDate "1934.??.??"] [EventType "tourn"] [EventRounds "19"] [EventCountry "URS"] [SourceDate "2000.07.25"] 1. e4 c6 2. Nc3 d5 3. Nf3 dxe4 (3... Bg4) 4. Nxe4 Nd7 5. Bc4 Ngf6 6. Ng3 (6. Neg5 Nd5 (6... e6 7. Nxf7 (7. Qe2 {(/\ Nf7)} Nb6 $2 {(...Cd5)} 8. Ne5 $16) 7... Kxf7 8. Ng5+ (8. Bxe6+ Kxe6 9. Ng5+ Kf5) 8... Ke8 (8... Ke7) 9. Bxe6 $2 (9. Nxe6 Qa5 10. O-O) 9... Nc5 {Brih-Giffard, chT-FRA "top 16" 2007}) 7. Qe2 e6 8. d4 h6 9. Ne4 Be7 10. O-O (10. Bd2 {/\ 0-0-0}) 10... O-O 11. a4 a5 12. Ne5 Qc7 13. f4 {(Tseshkovsky,V-Dzindzichashvili,R/USSR 14/211 1972)} c5 $1) 6... e6 7. Qe2 Be7 8. O-O O-O 9. d4 Re8 10. Bb3 Bd6 11. Ne5 c5 (11... Qc7 12. f4 c5) 12. c3 cxd4 13. cxd4 {On this and the following diagrams, it looks as if the game started with 1 d4, doesn't it ?} b6 14. Bg5 (14. Ba4 h6 15. Nh5) 14... h6 15. Bf4 {Threatens Nxf7.} Qe7 $6 (15... Bxe5 16. dxe5 (16. Bxe5 Bb7) 16... Nd5) 16. Qf3 $1 {[#]} Ba6 (16... Bxe5 17. dxe5 Nd5 18. Nf5 exf5 19. Bxd5 Rb8 20. e6) 17. Rfe1 $6 (17. Nf5 $1 exf5 (17... Qf8 $2 18. Nxd7 $18) 18. Bxf7+ Qxf7 (18... Kh7 19. Bg6+ Kg8 20. Qb3+) 19. Nxf7 Bxf4 20. Qxf4 Kxf7 (20... Bxf1 21. Nd6) 21. Rfc1 $16) 17... Nf8 $1 (17... Qf8 $6 18. Nxf7 $1 Bxf4 $2 (18... Kxf7 19. Qc6 $1 Bxf4 $2 20. Rxe6 $1 $18) 19. Rxe6 $3 {[#]} Rxe6 (19... Kxf7 20. Ree1+) 20. Bxe6 $18) (17... Rac8 $2 18. Nxf7 $1) (17... Bxe5 $6 18. dxe5 Nh7 (18... Nd5 19. Nf5 $1) 19. Qg4 $1 Kh8 20. Ne4 $16) (17... Bb4 $6 18. Re3 (18. Nc6 Qf8) ( 18. Nxf7 Bxe1 19. Nd6 Bb4) (18. Nf5 $1 Qf8 19. Rec1) (18. Ng6 $2 Qd8 $1) (18. Red1 $1 {(threatens a3!)} Qf8 19. Ne4) 18... Bd2 $2 (18... Nxe5 19. dxe5 Nd5) 19. Nf5 $3 {[#]} (19. Nxf7 $2 Bxe3) (19. Ng6 $2 Qb4 $1) 19... exf5 (19... Qd8 20. Nxh6+) (19... Qf8 20. Nxd7 Nxd7 21. Bd6) 20. Bxf7+ Qxf7 21. Nxf7 Bxe3 22. Nxh6+) 18. Nh5 (18. Nf5 exf5 19. Bxf7+ Kh7 20. Bg5 $1 Red8 $3 {[#]} (20... Rec8 $2 21. Bd5 $1 Bxe5 22. dxe5) 21. Bd5 (21. Qxf5+ Kh8 22. Bd5 {(Ng6+ is too expensive)} Bxe5 23. Bxa8 hxg5) 21... Bxe5 22. dxe5 Rxd5 $1 23. exf6 Qd6 $1 24. Bf4 Qc6 $1 (24... Qd8 $2 25. Bc7 $1) 25. Rac1 Bc4 26. b3 Qxf6 27. Rxc4 Rad8 $11) 18... Nxh5 19. Qxh5 Bb7 20. Qg4 Qf6 (20... Bxe5 $1 21. Bxe5 Ng6 $11) 21. Re3 Rac8 22. Rae1 Red8 23. Rg3 Bb8 24. Bd2 a6 (24... Ng6 $6 {(weakens e6)} 25. Nxf7 $1 Rxd4 $1 26. Nxh6+ Kh7 (26... Kh8 $2 27. Rh3 $3 Nh4 28. Nf7+ $1) 27. Ng8 $3 {[#]} (27. Rh3 Nh4 $1) (27. Qxg6+ Qxg6 28. Rxg6 Rxd2 29. Rgxe6 Rf8 30. f3 Rxf3 $1) (27. Qh5 $4 Rh4) 27... Kxg8 (27... Rxg8 $2 28. Qh5#) 28. Qxe6+ $1 (28. Bxe6+ $2 Kf8 29. Bb4+ Rxb4 30. Qxb4+ Rc5 31. Rh3 Be5) 28... Qxe6 (28... Kh7 29. Rh3+ Nh4 30. Qe2 $1 $16) 29. Bxe6+ Kf8 30. Bxc8 Bxg3 (30... Rxd2 31. Bxb7 Bxg3 32. hxg3 Rxb2 33. Bd5 $16) 31. Be3 Bxc8 32. Bxd4 Bb8 (32... Bd6 33. Rd1 Be7 34. Rc1) 33. Bxg7+ Kxg7 34. Re8 $16) (24... Bxe5 25. dxe5 (25. Rxe5 Ng6) 25... Qg6 26. Qf4 ( 26. Qh4 Rxd2 27. Rxg6 Nxg6 28. Qa4) 26... Qh7 27. Qxh6 Bd5 28. Qxh7+ Kxh7 ( 28... Nxh7 29. Bh6 g6 30. Bd1) 29. Bg5 Rd7 30. Ba4 Rdc7 31. Ra3 $14) 25. Qh5 $1 (25. h4 b5 (25... h5 26. Qxh5 Rxd4 27. Ng4) (25... Bxe5 26. dxe5 Qg6 27. Qf4) ( 25... Bd6 26. Bc3) 26. a3 (26. Ba5) 26... h5 (26... Ba7 27. Bc3) 27. Qxh5 Rxd4 28. Ng4 Rxg4 29. Rxg4 Qxb2 30. Bh6 g6) 25... Ng6 $2 {Now, which one do you choose between the seven candidate moves? Five are captures, the sixth threatens a capture, the 7th who neither captures nor threatens to do so is... losing !} (25... Kh7 $1 26. Bc3 $1 g6 $1 27. Bc2 Qg7 28. Rh3 (28. d5 Rxc3 29. bxc3 Rxd5) (28. Ree3 f5 29. Qe2 b5 {(f4? Bxg6+!)} 30. h4 Bd5) 28... f5 $1 {(the famous "defensive high-speed train")} 29. Qg5 Bxe5 30. dxe5 Bd5 $11) (25... Bxe5 $2 26. dxe5) 26. Bc3 $4 {Should lose a full point.} (26. Nxf7 $3 {(the best move is not considered by AK)} Bxg3 (26... Kxf7 {(idem on ...Qxf7)} 27. Rxg6 {(or Bxe6+)} Qxg6 28. Bxe6+ Kf6 29. Qh4+) 27. Nxh6+ $3 {[#](probably the forgotten tip)} Kf8 (27... gxh6 28. Bxe6+ $8 Kf8 29. Bxh6+ Ke7 30. Bxc8+ Kd6 31. Re6+ ) 28. hxg3 $1 (28. fxg3 Qxd4+ 29. Be3 Qxb2) 28... Bd5 (28... gxh6 29. Rxe6) 29. Bb4+ (29. Bg5) 29... Ne7 (29... Ke8 30. Ng4) 30. Ng4 Qxd4 31. Ne5 $18) (26. Bxh6 $2 gxh6 27. Nxf7 (27. Ng4 Qf4 $1) (27. Qxh6 Rxd4 $1 {[#](AKonly examines ... Bxe5)} 28. f4 {(Nxg6...Bxg3 or Rxg6+ ...fxg Ng4 ...Qg7)} Bxe5 $1 29. fxe5 Qg7 $19) 27... Bxg3 28. hxg3 (28. Nxh6+ Kg7 29. hxg3 Rh8) 28... Bd5 $1 29. Nxd8 Bxb3 30. axb3 Rxd8 $17) (26. Ng4 $6 {(leads at best to a draw)} Qxd4 $1 {(the refutation, underestimated by AK)} (26... Qh4 $2 27. Nxh6+ $1 {(the same move, more devastating, would have followed on ...Qf5?)} Kf8 (27... gxh6 28. Rxg6+) 28. Qxh4 Nxh4 29. Nxf7 Rxd4 (29... Kxf7 {(...Bxg3 Nxd8)} 30. Bxe6+ Kf8 31. Rg4 $1 Nxg2 32. Bxc8 $1 {(AK give Bb4+)} Rxc8 33. Re6 b5 {(...Rc2 Rxb6)} 34. Bb4+ Kg8 35. Bc5) 30. Ng5 ({simpler} 30. Bc3 Bxg3 31. hxg3) 30... Rxd2 31. Nxe6+ Ke8 32. Rxg7 Bd5 33. Bxd5 Rxd5 {(seems to balance, but White has a "problem move". )} 34. Rc7 $3 {[#]} Rcd8 (34... Bxc7 35. Nxc7+) 35. Nf4+ Kf8 36. Nxd5 $18 ) 27. Nxh6+ (27. Bc3 Rc5 $1) 27... Kf8 $8 {(the acceptance of a sacrifice is never forced; in this case, the material is equal, but 3 white units are threatened)} (27... gxh6 $2 28. Rxg6+ {AK}) 28. Bc3 $6 {(the logical move, but perhaps not the best)} (28. Rxg6 $1 fxg6 29. Qxg6 Qf6 $8 30. Qh7 Rxd2 31. Qg8+ Ke7 {(seems to win for Black, since Rxe6+? ...Kd7!, but...)} 32. Nf5+ $3 {[#]} Qxf5 $8 33. Rxe6+ Qxe6 $8 {(otherwise mat in 3)} 34. Qxe6+ Kd8 35. Qg8+ Kc7 $8 36. Qxg7+ Rd7 $8 37. Qe5+ Kc6 38. Qc3+ Kd6 $8 39. Qf6+ {with probably a draw}) 28... Rc5 $1 (28... Rxc3 29. bxc3 Qf6 30. Ng4 Qf5 31. Qxf5 exf5 $11) 29. Qe2 (29. Bxd4 $2 Rxh5 30. Bxb6 Bxg3) (29. Qh3 Nf4) 29... Re5 $1 (29... Qd7 $2 30. Bxe6 $1 Qxe6 $8 31. Qxe6 fxe6 32. Rxg6 gxh6 33. Rf6+ Ke8 34. Rfxe6+ Kd7 35. Rxb6 Bc6 36. Rxa6 $14) (29... Nf4 30. Qf1 Rxc3 $8 31. bxc3 Qc5 32. Ng4 Rd2 $44) 30. Re3 (30. Qxe5 Nxe5 31. Bxd4 Rxd4 32. Nxf7 Kxf7 $17) 30... Rxe3 31. fxe3 Qe4 {(threatens ...Nh4)} 32. Bc2 Qh4 33. Ng4 f5 34. h3 {(threatens Qc4)} b5 35. Rd1 Ba7 36. Rxd8+ Qxd8 {with a better black piece play}) (26. Nxg6 $2 Bxg3 $8 27. hxg3 fxg6 28. Rxe6 Qxf2+ $1 (28... gxh5 29. Rxf6+ Kh7 {AK}) 29. Kxf2 gxh5 30. Rxb6+ Bd5 $17) (26. Rxg6 $6 fxg6 $8 27. Nxg6 Re8 28. Qg4 (28. Ne5 Bxe5 29. Rxe5 Qf7) 28... Kh7 29. Bxe6 Rcd8 30. Bf5 Kg8 $11) (26. Bxe6 $2 Qxe6 $8 27. Nxg6 fxg6 $8 28. Rxg6 Rd5 $1 29. Rexe6 Rxh5 30. Re7 Bd5 31. Rgxg7+ Kf8 $8 32. g3 Rc2 33. Bb4 $8 Rc1+ $8 34. Re1+ Kxg7 35. Rxc1 a5 $15) 26... Nf4 $1 27. Qg4 (27. Qd1 Bxe5 28. Rxe5 Qxe5 {: see text}) 27... h5 $1 28. Qd1 (28. Qg5 Qxg5 29. Rxg5 f6) 28... Bxe5 $1 (28... h4 29. Rg4 h3 30. g3 Ng2) 29. Rxe5 Qxe5 30. dxe5 Rxd1+ 31. Bxd1 g6 $2 (31... Rd8 $3 32. Bc2 (32. Bf3 Bxf3 33. Rxf3 Rd1+) 32... Be4 (32... Ne2+) 33. Ba4 Ne2+ 34. Kf1 Nxg3+ 35. hxg3 b5 36. Bb3 Bd5 $19) 32. Kf1 Bd5 (32... Rd8 33. Bc2) 33. Bb3 Bxb3 34. axb3 Nd5 35. Ke1 1/2-1/2 [Event "2#"] [Site "?"] [Date "1939.??.??"] [Round "?"] [White "Van Dijk, J."] [Black "1547.23"] [Result "1-0"] [SetUp "1"] [FEN "8/6B1/1pK1RP2/3N3n/3k4/pP1b2p1/3R1r2/1n4Q1 w - - 0 1"] [PlyCount "1"] [EventDate "1939.??.??"] [SourceDate "2000.07.25"] 1. -- 1-0 [Event "2#"] [Site "?"] [Date "1928.??.??"] [Round "?"] [White "Schiffmann, IA."] [Black "4522.37"] [Result "1-0"] [SetUp "1"] [FEN "B4R2/4R1KQ/2NPP1Np/2P3pp/4k3/2p4r/qp1pp3/6B1 w - - 0 1"] [PlyCount "1"] [EventDate "1928.??.??"] [SourceDate "2000.07.25"] 1. -- 1-0 [Event "2# "] [Site "?"] [Date "2012.??.??"] [Round "?"] [White "Narayanan, C."] [Black "4152.57"] [Result "1-0"] [SetUp "1"] [FEN "5B2/P1P3pq/1R2p2P/p2Pp3/K2pkP2/4p2Q/2N1B1Np/b7 w - - 0 1"] [PlyCount "1"] [EventDate "2012.??.??"] [SourceDate "2000.07.25"] 1. -- 1-0 [Event "2#"] [Site "?"] [Date "1947.??.??"] [Round "?"] [White "Joergensen, W."] [Black "1258.44"] [Result "1-0"] [SetUp "1"] [FEN "n1R5/2bB4/3nNp2/4pR2/PNkp1P2/P7/1Qp1P3/1bK5 w - - 0 1"] [PlyCount "1"] [EventDate "1947.??.??"] [SourceDate "2000.07.25"] 1. -- 1-0 [Event "2#"] [Site "?"] [Date "1886.??.??"] [Round "?"] [White "Flagg, JO."] [Black "0220.00"] [Result "1-0"] [SetUp "1"] [FEN "1R6/8/8/8/B2K4/8/kB5R/8 w - - 0 1"] [PlyCount "1"] [EventDate "1886.??.??"] [SourceDate "2000.07.25"] {You took less than 30 seconds, as expected. No ?} 1. -- 1-0 [Event "2#"] [Site "?"] [Date "1916.??.??"] [Round "?"] [White "Pasqualini, G."] [Black "4878.25"] [Result "1-0"] [SetUp "1"] [FEN "2b1R3/p2p3B/Q2R1p2/2K1Nr2/1p2k1Pn/n1b3P1/3p4/1q1Nr3 w - - 0 1"] [PlyCount "1"] [EventDate "1916.??.??"] [SourceDate "2000.07.25"] 1. -- 1-0 [Event "2#"] [Site "?"] [Date "2012.??.??"] [Round "?"] [White "Abdullaev, S."] [Black "1185.03"] [Result "1-0"] [SetUp "1"] [FEN "8/KB4N1/4p1p1/2B1kpQ1/4N3/1R6/4n1bb/8 w - - 0 1"] [PlyCount "1"] [EventDate "2012.??.??"] [SourceDate "2000.07.25"] 1. -- 1-0 [Event "2#"] [Site "?"] [Date "2012.??.??"] [Round "?"] [White "Svitek, M."] [Black "4875.44"] [Result "1-0"] [SetUp "1"] [FEN "4R2B/3Np3/qP6/r2p1P2/r3k1PK/b2bp1Qp/n1PR4/1N6 w - - 0 1"] [PlyCount "1"] [EventDate "2012.??.??"] [SourceDate "2000.07.25"] 1. -- 1-0 [Event "2#"] [Site "?"] [Date "2012.??.??"] [Round "?"] [White "Ahues, H."] [Black "1375.14"] [Result "1-0"] [SetUp "1"] [FEN "K5nb/3p4/p2Q2N1/7r/N3kpB1/4p3/4P3/1b6 w - - 0 1"] [PlyCount "1"] [EventDate "2012.??.??"] [SourceDate "2000.07.25"] 1. -- 1-0 [Event "3#"] [Site "?"] [Date "1908.??.??"] [Round "?"] [White "Tereshchenko, N."] [Black "1023.10"] [Result "1-0"] [SetUp "1"] [FEN "1n6/1P6/4k3/2B5/8/8/K1B5/7Q w - - 0 1"] [PlyCount "1"] [EventDate "1908.??.??"] [SourceDate "2000.07.25"] 1. -- 1-0 [Event "3#"] [Site "?"] [Date "1982.??.??"] [Round "?"] [White "Maruta, H & Touw Hian Bwee"] [Black "1565.64"] [Result "1-0"] [SetUp "1"] [FEN "4Rbn1/3p3K/2P1Np2/1b2pPP1/r3k1P1/2Q1P3/N1pRP3/8 w - - 0 1"] [PlyCount "1"] [EventDate "1982.??.??"] [SourceDate "2000.07.25"] 1. -- 1-0 [Event "3#"] [Site "?"] [Date "1982.??.??"] [Round "?"] [White "Larsen, L."] [Black "1455.43"] [Result "1-0"] [SetUp "1"] [FEN "7Q/8/4r2p/2RN1k1B/bB2nN1P/1P1Pp2p/4P3/2K5 w - - 0 1"] [PlyCount "1"] [EventDate "1982.??.??"] [SourceDate "2000.07.25"] 1. -- 1-0 [Event "3#"] [Site "?"] [Date "2016.??.??"] [Round "?"] [White "Lambrinakos, P."] [Black "1011.12"] [Result "1-0"] [SetUp "1"] [FEN "8/8/2p5/1N1P4/8/4k1B1/5p2/1Q3K2 w - - 0 1"] [PlyCount "1"] [EventDate "2016.??.??"] [SourceDate "2000.07.25"] 1. -- 1-0 [Event "4#"] [Site "?"] [Date "1998.??.??"] [Round "?"] [White "Marandiuk, M."] [Black "4668.56"] [Result "1-0"] [SetUp "1"] [FEN "3N1K2/1QNp1p2/ppPk4/4p3/pP6/5nnb/qbPPP3/5rr1 w - - 0 1"] [PlyCount "1"] [EventDate "1998.??.??"] [SourceDate "2000.07.25"] 1. -- 1-0 [Event "5#"] [Site "?"] [Date "1923.??.??"] [Round "?"] [White "Lindgren, F."] [Black "0012.65"] [Result "1-0"] [SetUp "1"] [FEN "1B1N4/4p3/N3P2p/3k2P1/2p4p/2PpK2P/3P2P1/8 w - - 0 1"] [PlyCount "1"] [EventDate "1923.??.??"] [SourceDate "2000.07.25"] 1. -- 1-0 [Event "h#2 4 sol"] [Site "?"] [Date "2016.??.??"] [Round "?"] [White "Janevski, Z."] [Black "0415.04"] [Result "1-0"] [SetUp "1"] [FEN "8/2p5/B1r5/2nkN3/3pNp2/1R3p2/8/6K1 b - - 0 1"] [PlyCount "1"] [EventDate "2016.??.??"] [SourceDate "2000.07.25"] 1... -- 1-0 [Event "h#3 2 sol"] [Site "?"] [Date "1961.??.??"] [Round "?"] [White "Karpati, A."] [Black "3870.11"] [Result "1-0"] [SetUp "1"] [FEN "6bR/5R2/1b6/8/1q1P3p/3k4/K5Br/6r1 b - - 0 1"] [PlyCount "1"] [EventDate "1961.??.??"] [SourceDate "2000.07.25"] 1... -- 1-0 [Event "h#3"] [Site "?"] [Date "1959.??.??"] [Round "?"] [White "Karpati, A."] [Black "3756.11"] [Result "1-0"] [SetUp "1"] [FEN "8/1K4Bq/8/2p5/5P2/nB1kn3/3r2R1/1r5b b - - 0 1"] [PlyCount "1"] [EventDate "1959.??.??"] [SourceDate "2000.07.25"] 1... -- 1-0 [Event "s#5"] [Site "?"] [Date "1958.??.??"] [Round "?"] [White "Zimmer, H."] [Black "1011.24"] [Result "0-1"] [SetUp "1"] [FEN "8/8/8/4p3/1p2N2p/1p3Q1P/1P6/1BK1k3 w - - 0 1"] [PlyCount "1"] [EventDate "1958.??.??"] [SourceDate "2000.07.25"] 1. -- 0-1