The new year saw the same faithful listeners as in 2016 to drink in the words of the Master.
A cable cut by the clerk's rabbit deprived him of part of the conference.
Best wishes to all.
Below is the report and at the bottom of the page, the photo of the Master against Murey.
---
Master's words
---
I am sometimes criticised for not keeping a close eye on recent tournaments. It was planned that, at least as far as the endings were concerned, I would comment on the news on the site corresponding to my 2012 book. Unfortunately, the publisher did not keep his promises, so that was impossible. It is therefore, ipso facto, the so-called "master class" that has the first place, see for example the Jobava-Radjabov (27 January 2015), Howell-Nakamura (24 February 2015) and Caruana-Svidler (4 October 2016) games. Regarding the last "world championship", I will note two rare relevant sentences that I could read on the already mentioned forum-trash:
""Carlsen dominated Karjakin in the final", is that a reference to the three winning endgames he failed to convert, or to the draw endgame he lost?"
"That's all talk. The result is 6-6. That's it. Over a game, I'm willing. But the two class difference... with only one win out of 12 games (!), we're still looking... In any case, it's not on these games that we'll find them, the two classes of difference. And the "if I hadn't played badly, I would have won" line of reasoning is a beginner's one.
And a few remarks gleaned from elsewhere on the internet, about an ex-world champion's unwelcome comment, especially unkind to his compatriot [only basic English is needed, the proof, I understood it all!]
"Kasp's ego is such that he has to present himself as the greatest and often disparages other players in order to build himself up. Of course, he will continue to praise Magnus, for he was his trainer and, thus, Magnus' success can partially connect to Kasparov. During the Gelfand/Anand match, he disparaged both players for no good reason. Obviously, there is also a political motive behind his comments about Karjakin, but, overall, Kasparov has a narcissistic need for attention and he goes about it by disparaging others in order to elevate himself.
"What did Russia do to Kasparov to make him turn?".
"The result of the match was 6-6. How does that make Karjakin unworthy? The only thing to be called unworthy is Kasparov's remark".
And, finishing with a flourish: "Kasparov needs to keep quiet. Just be Rex's lap dog".
Well done, gentlemen!
Finally, in front of the general media amazement (should I say bewilderment?) about this "Qh6+!!", I am forced to give again the game that anticipates it by 37 years. Which is much better: the move in question is the result of a combination of six moves. Its winner has not, to my knowledge, claimed any copyright.
The last course included a study co-authored by Botvinnik. It is therefore only natural to begin with one by Tal, also with two hands. His collaborator was also a genius, but underestimated because he was too prolific. And often, it is true, quantity is detrimental to quality. Then an acrobatic rescue of Czech origin.
In honour of Mark Taïmanov (but what is it with all of them wanting to leave us in recent months?), a miniature against a... super-defender and an endgame against an... excellent endgame player.
Game of the day: it's another pyromaniac of the chessboard who leads the game, against our favourite arsonist. This brilliant and very nice player, well known in our country, has a particularity which brings him closer to Kortchnoi, Jansa and some other sacred monsters: he is able to analyse for hours on end, without feeling the least the needs of ordinary humans, like hunger, thirst and sleep...
Enchantment: we are borrowing from our 'English friends' (some will be startled to read this, but the editors of the Problemist have no responsibility for Mers-el-Kebir) two diagrams from an article by P. Bissicks, R. Turnbull's colleague, who is also a regular contributor to our fairy column. It is not only a question of playing longer and longer moves, but of playing Black when you have White, and vice-versa ("vice", it is the case to say it). We follow with an initiation to Argentine Chess, which reverses the characteristics of Chinese pieces.
Here! The judges do not always wade in the sauerkraut. Here is that a first prize (from the same journal) has just been awarded to the Arestov study given at the already reported course of February 24, 2015, at the time when it was only an obscure original work, drowned in a stream of more or less confused works. Our listeners and readers will once again have been informed in advance. The 3rd prize (Timman) of the same competition was presented on 27 May 2014.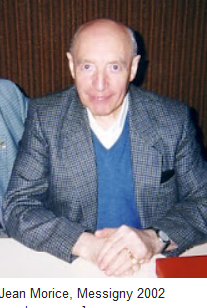 For practice: a couple of 2#s, one of which is a bit tricky, the last one. Then two beautiful 3# of the famous tandem (the first one gave me trouble). A logical 4# with sacrifices. Three helpmates that are not very difficult. Finally a selfmate by a very great composer, with a surprise effect. And, by popular demand, a demonstration of a very typical reflex, i.e. with several... white mats as refutations of tries.
Have a good time. And God bless you.
Master's diagrams
[Event "URS-ch otbor"] [Site "Beltsy"] [Date "1979.??.??"] [Round "?"] [White "Popov, N."] [Black "Novopashin, A."] [Result "1-0"] [ECO "D27"] [WhiteElo "2435"] [BlackElo "2435"] [PlyCount "63"] [EventDate "1979.??.??"] [EventType "swiss"] [EventCountry "URS"] [SourceDate "2010.01.01"] {28/C3} 1. d4 Nf6 2. c4 e6 3. Nf3 d5 4. Nc3 c6 5. e3 a6 6. a4 c5 7. Bd3 Nc6 8. O-O dxc4 9. Bxc4 Bd6 10. Qe2 Qc7 11. dxc5 Bxc5 12. e4 Ng4 13. g3 O-O 14. Bf4 e5 15. Nd5 Qd6 16. Be3 Nxe3 17. fxe3 Bg4 18. Qd3 Rad8 19. Kg2 Qh6 20. h4 Kh8 21. Qc3 Qg6 22. b4 Ba7 23. Nd2 a5 24. bxa5 f5 25. Rab1 f4 $6 (25... Rd7 26. a6 bxa6 27. Bxa6 Ne7 $1 28. Bb7 (28. Nxe7 Qxa6) 28... Rfd8) 26. exf4 $1 exf4 {The White plays and grabs the advantage.} 27. Nxf4 $3 {[#]Seems to lose a piece.} Rxd2+ $6 {Falls for it. It is now lost.} (27... Qf6 {(the lesser evil)} 28. Qb2 $1 {[#]} (28. Qc1 Qe7) (28. Qxf6 $2 Rxd2+) 28... Qxb2 (28... Nxa5 29. Bd5) 29. Rxb2 Nxa5 30. Bd5 Be3 31. Nb3 $16) 28. Qxd2 Qxe4+ 29. Kh2 Qxc4 (29... Rd8 30. Bd5) 30. Ng6+ $3 {[#]} hxg6 31. Rxf8+ Kh7 32. Qh6+ $3 {[#]One could also close with Rxb7 (rightly threatening Qh6+!), but such an immediate pleasure is not to be refused.} (32. Qh6+ $3 gxh6 (32... Kxh6 33. Rh8#) 33. Rxb7+) 1-0 [Event "?"] [Site "?"] [Date "1969.??.??"] [Round "?"] [White "Tal, M & Pogosjants E"] [Black "+4001.01c3e2"] [Result "1-0"] [SetUp "1"] [FEN "8/8/8/8/8/2K1p3/Q1N1k3/5q2 w - - 0 1"] [PlyCount "21"] [EventDate "1969.??.??"] [SourceDate "2010.01.01"] {Queen and Knight do not usually win against Queen. But here, isn't the bK not a bit congested ?} 1. Nd4+ $8 (1. Nb4+ $2 Kf3 $8) (1. Qc4+ $2 Kf2 $8 2. Qh4+ {(on Qf4+ follow same move)} Kg1 $8) 1... Ke1 (1... Kd1 2. Qb1#) 2. Qh2 $3 {[#]This pattern wQ / bK & bQ, the Queens separated by a Knight step, is well known, but will it be enough ?} Kd1 (2... e2 3. Nc2+ $8 Kd1 4. Qd6+ $8 Kc1 5. Qa3+ {followed by mate}) (2... Qf2 3. Nc2+ $8 (3. Qh1+ $6 Qf1 4. Qh4+ $8 Qf2 5. Nc2+ $8) 3... Ke2 (3... Kd1 4. Qh1+ Ke2 5. Nd4#) (3... Kf1 4. Qh1+ $8 {idem}) 4. Qh5+ $8 Kf1 (4... Qf3 5. Nd4+ $8) 5. Qh1+ $8 Qg1 (5... Ke2 6. Nd4#) 6. Qf3+ $8 (6. Nxe3+ $2 Kf2 $8 7. Nd1+ Kf1 $8) 6... Qf2 7. Nxe3+ $8 Kg1 8. Qd1+ $8 Kh2 9. Ng4+ $8) (2... Qa6 3. Qg1+ $1 Qf1 4. Qxe3+) 3. Qh7 $3 {[#] Threatens mate.} (3. Qh5+ $2 e2 $8 4. Nc2 Qf6+ $8) (3. Qc2+ $2 Ke1 4. Qe4 Kf2 $1 { (or ....e2! or ...Qh3!)} 5. Qf3+ Kg1 $8 6. Ne2+ Kh2 $3 {[#]} 7. Qxf1 {stalemate}) (3. Nc2 $2 Qf6+ $1) (3. Qb2 $2 Ke1 $8 4. Qa2 e2 $8) 3... Ke1 (3... Qe1+ 4. Kb3 $8 Qd2 ( 4... Qf2 5. Qb1+ Kd2 6. Qc2+ $8) 5. Qb1+ $6 (5. Qe4 $2 e2 $8) (5. Qh1+ $1 {: see 7th move}) 5... Qc1 6. Qd3+ $8 Qd2 7. Qf1+ $8 Qe1 8. Qf5 $8 Qd2 9. Nf3 $8 Qf2 (9... e2 10. Qb1+ $8 Qc1 11. Qd3+ $8) (9... Qg2 10. Qd3+ $8 Kc1 11. Qxe3+) 10. Qb1+ $1 Ke2 11. Nd4+ $1 {and mate in 2}) 4. Qh4+ $8 (4. Qe4 $2 Kf2 $1 {as already seen at 3rd white move}) (4. Qh2 $6 Kd1 5. Qh7 $8 Ke1 6. Qh4+ $8) 4... Kd1 { wQ is now in h4 instead of h2.} (4... Qf2 5. Nc2+ $8 Ke2 (5... Kf1 6. Qh1+ $8) 6. Qh5+ $8 {: see 2...Qf2}) 5. Qe4 $3 {[#]} Qe1+ (5... Ke1 6. Qxe3+ $8) 6. Kb3 $8 Qd2 (6... Qf2 7. Qb1+ $1 Kd2 8. Qc2+ $8 {idem}) 7. Nf3 $1 {[#]Only slightly faster.} (7. Qh1+ $1 Qe1 8. Qh5+ $1 (8. Qe4 $1 Qd2 9. Nf3 $8 {: text}) 8... e2 9. Nf3 $3 {[#]} Qg3 10. Qd5+ $8 {and mate in 2}) (7. Qb1+ $6 Qc1 8. Qd3+ $8 { : already seen in 3...Qe1+}) 7... Qf2 8. Qb1+ $1 Ke2 9. Nd4+ $1 Kd2 10. Qc2+ $8 Ke1 11. Qc1# $1 {model mate.} 1-0 [Event "?"] [Site "?"] [Date "1988.??.??"] [Round "?"] [White "Kos, V."] [Black "=0047.11c4e5"] [Result "1/2-1/2"] [SetUp "1"] [FEN "1N6/8/4p3/4k3/1nK4B/8/n1P4b/8 w - - 0 1"] [PlyCount "14"] [EventDate "1988.??.??"] [SourceDate "2010.01.01"] {How to save yourself with one less piece and one more that threatens to be locked up ?} 1. Kb3 $8 {Threatens c2-c3.} (1. Nd7+ $2 Kd6 $8 2. Nc5 Nd5 $19) (1. c3 $2 Nd5 $8 2. Be1 Ke4 $1) 1... Kd6 (1... Kd5 2. Nd7 $8 (2. c3 $2 Bxb8 3. cxb4 Nc1+ $8) 2... Bd6 3. Nf6+ $1 (3. Bg5 $1 Kd4 4. c3+ $1) 3... Kc6 (3... Ke5 4. Bg3+ $1) 4. Bg5 $8 {preventing the return of bN to the open air}) 2. c3 $8 (2. Bd8 $2 Bf4 $1 3. c3 Nc6 $8 4. Nxc6 Nc1+ $8 5. Kc2 Kxc6 $8 $19) (2. Be1 $2 Bf4 $1 3. Bxb4+ Nxb4 $8 4. Kxb4 Kc7 $8 5. Na6+ Kb6 $8 6. Nc5 Bd6 $8 $19) 2... Nc1+ 3. Kxb4 $8 Kc7 4. Na6+ $8 Kb6 5. Nc5 $8 Bd6 {The piece seems to be lost at last.} 6. Be7 $3 {[#]} (6. Bf2 $2 Nd3+ $8) 6... Bxe7 (6... Nd3+ 7. Kc4 $8 Bxc5 (7... Nxc5 8. Bxd6 $8) 8. Bd8+ $8 Kc6 9. Kxd3 $8) 7. Kc4 $8 Bxc5 $1 {Stalemate.} (7... e5 8. Nd7+ $8) 1/2-1/2 [Event "URS-ch27"] [Site "Leningrad"] [Date "1960.??.??"] [Round "13"] [White "Taimanov, M."] [Black "Polugaevsky, L."] [Result "1-0"] [ECO "D23"] [PlyCount "45"] [EventDate "1960.??.??"] [EventType "tourn"] [EventRounds "19"] [EventCountry "URS"] [Source "ChessBase"] 1. d4 d5 2. c4 dxc4 3. Nf3 Nf6 4. Qa4+ Nbd7 5. Nc3 e6 6. e4 c5 7. d5 (7. Be3) ( 7. Bxc4) 7... exd5 8. e5 d4 $6 (8... b5 {Kérès} 9. Qxb5 (9. Nxb5 $2 Ne4) 9... Rb8 10. Qa4 d4 11. exf6 (11. Nb5 a6) 11... dxc3 12. Bxc4 Rb4 13. Qd1 (13. Qc2 Nxf6 14. b3 Be6 15. O-O Bxc4 16. bxc4 Be7 17. Ne5 O-O 18. Qxc3 Bd6 19. Re1 {1/ 2-1/2 Miles,A (2595)-Karpov,A (2730)/Biel 1990}) 13... cxb2 (13... gxf6 14. b3 Ne5) 14. Qe2+ (14. Bxf7+ $2 Kxf7 15. Qd5+ Ke8 $8 16. f7+ Ke7 17. Bxb2 Bb7) 14... Be7 $8 {[#]} 15. Bxb2 (15. Bxf7+ Kf8) 15... Nxf6) 9. Bxc4 dxc3 10. exf6 Qxf6 ( 10... gxf6 11. O-O) 11. Bg5 $1 {And now, depending on Queen's move, one castling or the other !} Qc6 {Certainly the most spectacular.} (11... Qb6 12. O-O $3 {[#]} Bd6 (12... f6 13. bxc3 fxg5 14. Rad1 $3) 13. Rfe1+ Kf8 14. Re3 $1 (14. Bb3 $1 Qc7 15. bxc3) 14... h6 15. Rae1 g6 (15... Kg8 $2 16. Bxf7+) 16. Be7+ $1 Kg7 17. Bxf7 $3 {[#]} cxb2 (17... Kxf7 18. Qc4+) 18. Qc2 $18) 12. O-O-O $3 {[#]Each to his own tastes: Spassky, against the same opponent, offered only a Knight on a4, two years earlier !} cxb2+ (12... Be7 13. Qxc6 bxc6 14. Bxe7 (14. Rhe1 f6) 14... cxb2+ 15. Kxb2 Kxe7 16. Rhe1+ Kd8 (16... Kf8 17. Ng5) 17. Ne5 Kc7 18. Nxf7 Rf8 19. Re7 $18) (12... Qxa4 13. Rhe1+ Be7 14. Rxe7+ Kf8 15. Rxf7+ Ke8 ( 15... Kg8 16. Rfxd7+ Qxc4 17. Rd8+ Kf7 18. Ne5+ $8) 16. Re1+ Ne5 17. Rxe5+ Be6 18. Bxe6 $18) 13. Kxb2 (13. Kb1) 13... Be7 (13... f6 14. Rhe1+ Be7 15. Bb5) 14. Rhe1 f6 15. Bb5 Qb6 (15... Qc7 16. Bf4 $1) 16. Kc1 $1 $18 fxg5 (16... O-O 17. Rxe7 fxg5 18. Bxd7) 17. Bxd7+ Kf8 18. Rxe7 $1 (18. Bxc8 Rxc8 19. Rxe7 $1) 18... Kxe7 19. Qe4+ Kd8 (19... Kf6 20. Re1 Bxd7 21. Qe7+ Kg6 22. Qxg5+) 20. Bf5+ Kc7 21. Qe5+ $8 Kc6 22. Rd6+ Kb5 23. Qb2+ (23. Qb2+ Ka5 24. Qa3+ Kb5 25. Nd4+ $1 { (the most elegant)} cxd4 26. Bd3#) 1-0 [Event "?"] [Site "?"] [Date "1970.??.??"] [Round "?"] [White "Taimanov, Larsen"] [Black "0400.65"] [Result "1-0"] [SetUp "1"] [FEN "3r4/p3kp2/1p2pp2/7P/2P5/P3PKP1/5P2/R7 b - - 0 28"] [PlyCount "78"] [EventDate "1970.??.??"] [SourceDate "2010.01.01"] 28... Rc8 29. h6 $1 Rxc4 (29... Rh8 30. Rh1 Kf8 31. a4) 30. h7 Rc8 31. Rc1 Rh8 32. Rc7+ Kf8 33. Rxa7 Rxh7 34. Rb7 Rh1 35. Rxb6 Ra1 36. Rb3 $1 f5 37. e4 fxe4+ 38. Kxe4 Kg7 39. Kd4 Ra2 40. f3 Kg6 41. Kc5 e5 42. Kb5 f5 43. a4 e4 44. fxe4 fxe4 $11 45. a5 Kf5 46. a6 Ke5 $8 47. Rc3 (47. Kb6 Kd4 $8 48. a7 e3 $8 49. Kb7 e2 $8 50. Rb1 Rb2+ $8 51. Rxb2 $8 e1=Q $8 52. a8=Q Qe7+ $3 {[#]} 53. Kb8 Qf8+ 54. Ka7 Qa3+) (47. g4 Kd4 $1 48. Rb4+ Kd3 $8 49. Ra4 Rxa4 $8 50. Kxa4 e3 $8 $11) 47... Ra1 48. Rc5+ Kd6 (48... Kd4 49. Rc4+ Kd3 $8 $11) 49. Rc4 e3 $8 50. Re4 Rb1+ $1 (50... Ra3 $1) 51. Kc4 Ra1 $1 52. Kd3 Ra3+ 53. Ke2 Kd5 (53... Rxa6 $11) 54. Rxe3 Rxa6 $8 55. Kf3 Rf6+ $1 (55... Ra8 $1) (55... Rb6 $2 56. Re8 $3 $18) 56. Kg4 Rf8 $3 {Prepare frontal defence.} (56... Kd6 $2 57. Kg5 Rf8 58. Ra3 $1 {: see comment on 57th}) (56... Rf7 $2 57. Ra3 $1 Ke6 58. Ra6+ $3 {with horizontal cut}) 57. Kh5 (57. Kg5 Kd6 $2 (57... Rg8+ $1 58. Kf6 Kd4 $1 { (or ...Rf8+!)}) (57... Ra8 $1) 58. Ra3 $1 {[#]} (58. g4 $2 Rg8+ $8) (58. Rb3 $1 Rg8+ 59. Kf5 {idem}) 58... Rg8+ (58... Rb8 59. Kf6 $1) (58... Ke7 59. Ra7+ $3) 59. Kf5 $3 {[#](you should aim at square f7, but not f6 !)} (59. Kf6 $2 {(Kh6? ou Kf4? Ke7!)} Kd5 $3 60. Kf5 (60. Ra5+ Ke4 $8 {but this move is sometimes to be avoided !}) 60... Rf8+ $8 61. Kg5 Ke4 $2 (61... Rg8+ $8) (61... Ke5 $2 62. Ra6 $1) 62. Ra4+ $3 {[#](forgotten by the English megalomaniac on page 167 -- mirror position -- of his "error-free book" - sic - of 1992)} (62. g4 $2 Rg8+ $8 {is the continuation of in the said book}) 62... Ke5 (62... Kf3 63. Rf4+ $8) 63. g4 $1 (63. Ra6 $1 Rg8+ 64. Rg6 $8) 63... Rg8+ 64. Kh6 $8 $18 Kf6 65. g5+ $1) 59... Rf8+ (59... Kd5 60. Ra5+ $8 {because the bK no longer has access in e4}) (59... Ke7 60. Ra7+ $8) 60. Kg6 $8 Rg8+ (60... Ke5 61. Ra5+ $8 Ke4 62. g4 $8 Rg8+ 63. Kh5 $8 Rh8+ 64. Kg5 $8 Rg8+ 65. Kh4 $8 Kf4 66. Rf5+ $8 Ke4 67. Kg3 $1 Ra8 68. Rb5) 61. Kf7 $8 {: see 58...Kd6? at 60th}) 57... Rh8+ $1 (57... Kd6 $1 58. g4 Rh8+ $8) 58. Kg6 { See exercice 193.} Kd4 $1 (58... Rg8+ $1 59. Kf7 Rg4 $8 60. Kf6 Kd4 $8 61. Kf5 (61. Ra3 Ke4 $8 $11) 61... Rg8 $8 62. Ra3 Rf8+ $8 63. Kg6 Ke4 $8 {as in the text}) (58... Kd6 $2 {(as a move earlier, this is ruthlessly refuted)} 59. Ra3 $1 (59. Kg7 $1 Rh5 60. Ra3 $1 Rg5+ 61. Kf6 Rg8 62. Rd3+ $1 {idem}) (59. Rf3 $1 Rg8+ 60. Kf7 $8 {idem}) 59... Rg8+ 60. Kf7 $8 ( 60. Kf5 $6 {is a waste of time}) (60. Kf6 $2 {let win escape, as seen before}) 60... Rg4 61. Kf6 $8 Rg8 62. Rd3+ $8 Kc5 63. Ke6 $8 (63. Kf5 $6 Rf8+ 64. Ke6 Rg8 65. Ra3) 63... Kc4 64. Ra3 $3 {[#]} Kb4 65. Rf3 $1 (65. Kf7 $1 Rg4 66. Rf3 $8) 65... Kc5 66. Kf7 $8 Rg4 67. Kf6 $8 Kd5 68. Kf5 $8 Rg8 69. Rd3+ $8 {(Kings are one floor lower than in the 62nd !)} Kc4 70. Ra3 $3 {[#](the rook likes this square !)} Kb4 71. Rf3 $1 {(as 6 moves earlier, but with the wK on f5 instead of e6, so that g3-g4 threatens)} (71. Re3 Rf8+ 72. Kg6 Rg8+ 73. Kf6 Kc4 74. Re4+ $8 Kd5 75. Re5+ $8 Kd6 76. Rg5 $8) 71... Rf8+ (71... Kc5 72. g4 Kd6 73. Rd3+ $8 Ke7 74. g5 $8 Ra8 75. Kg6 $8 Kf8 76. Kh7 $8) 72. Kg4 $8 Rg8+ (72... Rd8 73. Rf5) 73. Kh5 $8 Kc5 74. g4 $8 Rh8+ (74... Kd6 75. g5) 75. Kg6 Rg8+ 76. Kf5 $8 Rf8+ 77. Ke4 $8 Rg8 78. Rf5+ $8 Kd6 79. g5 $1 Ke7 (79... Re8+ 80. Kf4 Re1 81. Rf6+ Ke7 82. Kf5 $18) 80. Kf4 $1 {(or Ke5!)} Rf8 81. g6 $3 {[#]} Ra8 82. Kg5 $18) (58... Ra8 $1 59. g4 Rg8+ $8 60. Kh5 $8 (60. Kf5 Rf8+ $8) 60... Rh8+ $8 61. Kg5 Rg8+ $8 62. Kh4 Rh8+ $8 63. Kg3 Rg8 $8) 59. Ra3 Ke4 $8 (59... Rg8+ $2 60. Kf7 Rg5 61. Kf6 $8 Rg8 62. g4 $1) (59... Ke5 $2 60. Ra5+ $1 Ke6 61. Kg7 $8 Rb8 62. g4 $1) 60. g4 (60. Kg7 Rh3 61. Kf6 Rh6+ $8 62. Kg5 Rh8 $3 63. Ra5 Kf3 $8 $11) 60... Rg8+ $8 61. Kh5 Rh8+ $8 62. Kg5 Rg8+ $8 63. Kh4 Ke5 $2 { This plausible move is the decisive mistake.} (63... Kf4 $1 64. Ra4+ Kf3 $3 {[#]} (64... Ke5 $2 65. Ra6 $8) 65. Rb4 (65. Kh5 Rh8+ $8) 65... Rh8+ $8 66. Kg5 Rg8+ $8 67. Kf5 Rf8+ $8 68. Ke6 Rg8 $1 (68... Rf4 $1)) (63... Rh8+ $1 64. Kg3 Ke5 $3 { (only now)} (64... Rg8 $2 65. Ra5 $1) 65. Rf3 (65. g5 Kf5 $1) (65. Ra6 Rh1 $1 {(or ...Rh7!)} 66. g5 Kf5 $8) 65... Rg8 $1 (65... Ke6 $1 66. g5 Ke7 $8 67. Kg4 Rf8 $8) 66. Rf4 Ke6 $1 67. Kh4 Ke5 $3 {[#]} (67... Rh8+ $2 68. Kg5 $8 Rg8+ 69. Kh6 $8) 68. Rf5+ Ke6 $8 69. Kh5 Rh8+ $8 70. Kg5 Rg8+ $8 71. Kf4 Ra8 $1 $11 (71... Rg7 $1)) 64. Ra6 $3 {[#]The cut-off point.} Kf4 (64... Rh8+ 65. Kg5 $8 Rg8+ 66. Kh5 Rh8+ 67. Rh6 $8 $18) 65. Rf6+ $1 (65. g5 $1) 65... Ke5 66. g5 $1 Rh8+ 67. Kg4 1-0 [Event "Luxembourg "] [Site "?"] [Date "1993.??.??"] [Round "?"] [White "Murey, J."] [Black "Shirov, A."] [Result "1/2-1/2"] [ECO "A21"] [WhiteElo "2530"] [BlackElo "2685"] [PlyCount "102"] [EventDate "1993.??.??"] [SourceDate "2010.01.01"] {58/26. "Grandmaster Murey has some incredible ideas, especially in the openings. The most famous is probably his 4...Nc6 in the Petroff. Imagine a new move on the 4th move only, in a position that has happened hundreds of times before! His creativity is exceptional" (AS).} 1. c4 e5 2. Nf3 d6 3. Nc3 f5 4. g3 Nf6 5. d4 e4 6. Nh4 {"What? The Knight goes on the strip, contradicting the classic rules! I thought I had to refute immediately" (AS).} g6 $146 (6... Be7 7. Bh3 $1 (7. Bg5 O-O 8. e3 c5 9. Qd2 Nc6 10. O-O-O cxd4 11. exd4 h6 {(possible is also ...Be6 since d5? Nxd5)} 12. Be3 Kh7 13. Ng2 d5 {Piasetski,L (2415)-Kovacevic,V (2540)/Toronto 1990}) 7... g6 8. O-O $14 (8. f3 O-O 9. Bg5 exf3 10. Nxf3 c6 11. O-O Na6 12. Qb3 Nc7 13. Rad1 Kg7 14. d5 c5 15. Qc2 Ne4 16. Bxe7 Qxe7 17. Bg2 Nxc3 18. Qxc3+ Qf6 {Sorokin,M (2561)-Ovetchkin,R (2543)/Salekhard 2006}) 8... c6 9. Bg5 (9. f3 $1) 9... Na6 10. Qd2 Nc7 11. f3 d5 12. fxe4 dxe4 13. Rad1 O-O 14. d5 $2 (14. Bh6) 14... cxd5 15. Bh6 (15. cxd5 Ncxd5 16. Nxd5 Qxd5) 15... d4 $1 16. Bxf8 Qxf8 17. Nb5 Nxb5 18. cxb5 Be6 $17 {Zhukhovitsky,S-Vasiukov,E/USSR (ch) 4/43 1967}) (6... c6 7. f3 (7. Bg5 Be7 8. f3 O-O 9. Bg2 exf3 10. Nxf3 Ne4 11. Bxe7 Qxe7 12. Qd3 Nd7 13. O-O Ndf6 {Polaczek,R (2400)-Conquest,S (2515)/London 1989} ) 7... exf3 8. exf3 g6 9. Bg5 Bg7 10. Qd2 Kf7 $6 11. O-O-O Re8 12. Bd3 Qb6 13. g4 $1 fxg4 {(Hergott,D (2320)-Miles,A (2540)/Groningen)} 14. Bxf6 $1 {[#]} Bxf6 15. Qh6 $18) 7. Bg5 $1 Bg7 8. Qd2 O-O {"Each move coasted me a lot of my time, because I didn't understand (and still don't understand) what was happening" (AS).} (8... h6 $2 9. Bxf6 Qxf6 10. Nd5 $1 Qf7 11. Nxg6 $1 $18 {AS}) 9. f3 $1 Qe8 { "Seems to be a mistake" (AS). not sure !} (9... exf3 10. Nxf3 b6 {(AS : "it was the right way to counteract Murey's inventive play")} (10... Qe8 $6 11. Bxf6 Bxf6 12. Bg2 $14 {(/\ 0-0, Rae1, e4 AS : "I didn't like this position")} Nd7 13. O-O c6 14. Rae1 Nb6 15. b3 d5 16. cxd5 Nxd5 17. Nxd5 cxd5) 11. Bg2 Bb7 12. d5 $1 (12. h4 Nbd7 13. h5) 12... c5 13. O-O Re8 14. Rae1 Nbd7 (14... Ba6 15. b3 Nbd7 16. a4 Qc7) 15. Qf4 Ne5) 10. Bg2 exf3 (10... Qf7 {AS}) 11. Bxf3 (11. Nxf3 $6 Ne4) 11... c5 {"Going into high risk mode, but I didn't see any other possibility" (AS). But there is.} (11... Nc6 {(?! selon AS)} 12. O-O-O Ne4 13. Bxe4 fxe4 14. Bh6 {AS} a5 (14... Bh3) 15. Bxg7 e3 $1 {[#]} 16. Qe1 (16. Qd3 $6 Nb4) 16... Kxg7 17. Rf1 Bh3 {and everything seems to fit}) (11... Ne4 $1 {(not considered by AS)} 12. Bxe4 fxe4 13. O-O-O Qf7 (13... Nc6) 14. Rhf1 $6 Qxf1 ( 14... Qxc4) 15. Rxf1 Rxf1+ 16. Kc2 Nc6) 12. Nb5 $1 Ne4 $1 {"there is nothing else" (AS).} (12... Qd7 13. dxc5 (13. O-O-O) 13... dxc5 14. O-O-O Qxd2+ 15. Rxd2 Nc6) 13. Bxe4 Qxe4 14. Nf3 $1 {[#]"I had underestimated this move" (AS).} (14. O-O-O $2 cxd4 15. Nc7 Be6 16. Qd3 (16. Nxa8 $2 Bxc4 $1 17. Qc2 Bxe2) 16... Bf7 17. Qxe4 fxe4 18. Nxa8 Na6 $44 {AS}) 14... cxd4 {"I had half an hour left to reach the 40th move. And my opponent continued to play at an impressive speed" (AS).} (14... Qc6) 15. Nc7 Na6 {"Probably the only way to have real counter-chances" (AS).} (15... f4 16. O-O fxg3 17. hxg3 Bh3 18. Rf2 {(+/- according to AS)} Nc6 (18... Nd7 19. Nxa8 Rxa8 20. Bf4) 19. Nxa8 Rxa8 20. Bf4 Bf5 (20... Qe7 21. Bh6 Bf6 22. Bg5) 21. Bxd6 Qe6 22. c5 Re8 23. b3 (23. a3 Qb3) 23... Qe3 (23... d3 24. Raf1 dxe2 25. Re1) 24. Bf4) (15... Be6 16. Nxa8 Bxc4 {(/\ d3)} (16... Na6 17. Rc1 {:see 16...Be6}) (16... Rc8) 17. Kf2 ( 17. Rc1 d3 18. Qe3) (17. Nc7 h6 18. Bf4) 17... Na6 18. Rac1 $1 (18. Rhc1 $1 b5 19. b3 $16 {AS}) 18... d5 (18... Bxa2 $2 19. Nc7 Nc5 20. b4 $1 $18) 19. b3 h6 20. Bf4 $1 (20. bxc4 hxg5 21. Nxg5) 20... g5 21. Bd6 Rxa8 22. bxc4 $18) 16. Nxa8 Bd7 {"To come to c6 some day" (AS).} (16... Be6 17. Rc1 Rxa8 18. O-O { (+/- according to AS)} Nc5 19. Bh6 (19. b4 Na4) 19... Bf6 20. Ng5 (20. b3 Bd7) 20... Qe5 21. Rfd1 Ne4 22. Nxe4 (22. Qf4 Bxg5 $1 23. Bxg5 Rc8) 22... fxe4 {: the less exchange seems to be compensated}) 17. Bh6 $1 {"Is it over? I was almost convinced, but I manage to find a chance". (AS).} Bxh6 18. Qxh6 d3 $1 (18... Rxa8 19. Ng5 Qe7 $8 20. O-O-O Bc6 21. Rhf1 $16) 19. O-O dxe2 $8 20. Rf2 $8 f4 $3 {[#]"This offers White an "easy win" which turns out to be an illusion" (AS).} (20... Rxa8 $2 21. Re1 $18 {AS}) (20... Bc6 $2 21. Re1 $18) 21. Qxh7+ {"Tempting but doesn't do much (AS).} (21. Re1 fxg3 $8 22. hxg3 Rxf3 23. Rexe2 $1 {JM} (23. Rfxe2 $2 Qd4+ 24. Kg2 Rf8 $17 {because Re7 is impossible}) 23... Qd4 $1 (23... Qb1+ 24. Kh2 Qf5 25. Rxf3 Qxf3 26. Qe3 Qf8) 24. Qh4 (24. Qg5 Bc6 $1 $13 {AS}) 24... Qxh4 25. gxh4 Rg3+ 26. Rg2 Rh3 $1 $44 { AS} 27. Re7 Bc6 28. Rh2 Rg3+ 29. Kf1 Rg4 30. b3 h5 (30... Rf4+ 31. Rf2 Rxh4 32. Nc7) (30... Re4 31. Rxe4 Bxe4 32. Rd2) (30... Nb4 31. Nc7) 31. Nc7 Kf8 32. Rhe2 Nxc7 33. Rxc7 Rxh4 34. Ree7 Rf4+ 35. Ke2 (35. Kg1 Rg4+ 36. Kh2 g5 $11) 35... Re4+ (35... Rf6 36. b4 a6 37. a4 Bf3+ 38. Ke3 $16) 36. Rxe4 Bxe4 37. Ke3 Bg2 38. Kf4 h4 39. Rd7 $16) 21... Kxh7 22. Ng5+ Kg8 (22... Kh6 23. Nxe4 f3 24. Nd2 Bc6) 23. Nxe4 f3 $8 {"One rook less, with barely 10 minutes for 17 moves, but still alive: these were my impressions, more or less, at this stage. My opponent was visibly irritated that he had not yet won. He played the rest of the game without inspiration. In spite of everything, I had no practical chances of winning". (AS).} 24. Nc3 (24. Nd2 Bc6 {/\ b6 AS}) (24. Nxd6 Bc6 {/\ Rd8! AS}) (24. Ng5 Bc6 25. Re1 Rf5 26. Ne6 (26. h4 b6 27. Nxf3 Bxf3 28. Rexe2 Bxe2 29. Rxe2 Rf8 30. Nxb6 axb6 31. Re6 Kg7 32. Rxd6 Rf6) (26. Nxf3 Bxf3 27. a3) 26... Nb4 27. Nac7 (27. Nd4 Rf7) 27... Nd3 (27... Re5 28. Nd4 Nd3 $8 29. Nc2 g5 30. h3) 28. Rexe2 fxe2 29. Rxe2 Re5 30. Rxe5 dxe5 31. b3 Kf7 (31... Nc1 32. Nd8 Nxa2) (31... Nb4 32. a3 Nc2 33. Nd5) 32. Nd8+ Ke7 33. Nxc6+ bxc6 34. Na6 Nc1) (24. Re1 Bc6 25. Ng5 {idem}) 24... Re8 $3 {[#]"Very precise" (AS).} ( 24... Bc6 $6 25. Nxe2 fxe2 26. Rxf8+ Kxf8 27. Kf2 b6 28. Nxb6 axb6 29. Kxe2 $16 {AS}) (24... Nb4 $6 25. Nxe2 fxe2 26. Rxf8+ Kxf8 27. Kf2 $8 (27. Re1 $2 Bg4) 27... Bg4 (27... Nc2 28. Rc1 e1=Q+ 29. Rxe1 Nxe1 30. Kxe1 Ke7 31. Nc7 $16) 28. h3 Nc2 29. hxg4 Nxa1 30. Kxe2 Nc2 31. Nc7 $16) 25. Re1 Bc6 $8 26. Nd5 (26. a3 $6 b6 $1 27. Nxb6 (27. Nd5 Bxd5 $8 28. cxd5 Re3 $8) 27... axb6 28. b4 Re3 $1 29. b5 $2 (29. Nxe2 $8 b5 $1 {(or ...Be4!)} 30. cxb5 Bxb5 31. Rxf3 $8 Rxf3 32. Nd4 $8 Rxa3 33. Nxb5 Rb3) 29... Ba8 $3 {[#](winning according to AS)} (29... Rxc3 30. bxc6 Nc7) 30. Na4 Nc5 31. Nxc5 dxc5 32. h4 Rxa3 $17) (26. Nxe2 Nb4 (26... fxe2 27. Rfxe2) 27. Nc7 Re7 28. Nd5 Bxd5 $8 (28... Nxd5 29. Rxf3) 29. cxd5 Nc2 30. Nc3 Nxe1 (30... Rxe1+ 31. Rf1) 31. Rd2 a6 32. Kf2 Kg7 33. h4 $14) 26... Bxd5 $8 27. cxd5 Re3 $1 28. a3 (28. h4 Rd3) 28... b5 $138 (28... Rd3 29. Rexe2 (29. Rxf3 $2 Rxf3 30. Rxe2 Rf8 {Na8}) 29... fxe2 30. Rxe2 Rxd5 {AS} 31. b4 (31. Re7 Rd1+ 32. Kf2 Rd2+ 33. Re2 Rd3 $11) 31... Kf7 32. Rc2 $11) 29. g4 b4 30. h4 (30. axb4 Nxb4 31. Nc7 Nc2 $1 32. Rxf3 Rxf3 33. Rxe2 Ne3 34. Rf2 Rxf2 35. Kxf2 Nxg4+ $11 {AS}) 30... bxa3 31. bxa3 Rxa3 32. Kh2 Nb4 33. Nc7 Nd3 34. Rexe2 ({ AS : "it's never too late to blunder" :} 34. Rxf3 $4 Nxe1 35. Rxa3 Nc2 $8 $19 {AS}) 34... fxe2 35. Rxe2 Ne5 36. Re4 Nf3+ 37. Kg2 Nxh4+ 38. Kf2 $11 { "Black now has an extra pawn, but his king is too passive to hope to win". (AS).} Ra2+ 39. Kg3 g5 40. Nb5 (40. Re6 {AS}) (40. Ne8 Rg2+ 41. Kh3 {: text}) 40... Rg2+ 41. Kh3 Rd2 42. Nxd6 Rxd5 43. Re8+ Kg7 44. Ne4 a5 45. Kg3 (45. Nxg5) 45... Ng6 46. Ra8 Ne7 47. Kf3 Rb5 48. Nd6 Rb3+ 49. Ke4 Rb4+ 50. Ke5 Rb1 51. Nc4 $1 Rb4 1/2-1/2 [Event "2#"] [Site "?"] [Date "1962.??.??"] [Round "?"] [White "Fillery, WEF."] [Black "1555.23"] [Result "1-0"] [SetUp "1"] [FEN "5B2/2p2p1B/R1b2r1R/2K1kn1P/2Q1N1pN/6P1/8/8 w - - 0 1"] [PlyCount "1"] [EventDate "1962.??.??"] [SourceDate "2010.01.01"] 1. -- 1-0 [Event "2#"] [Site "?"] [Date "1900.??.??"] [Round "?"] [White "Dossenbach, A."] [Black "1474.30"] [Result "1-0"] [SetUp "1"] [FEN "8/8/2RN4/1P4Q1/1K1k4/1n5r/1PP3Bb/5bN1 w - - 0 1"] [PlyCount "1"] [EventDate "1900.??.??"] [SourceDate "2010.01.01"] 1. -- 1-0 [Event "2#"] [Site "?"] [Date "1995.??.??"] [Round "?"] [White "Formanek, B."] [Black "1027.23"] [Result "1-0"] [SetUp "1"] [FEN "8/4P3/5Q1B/p2Np3/K3k3/1BP2pn1/5n2/8 w - - 0 1"] [PlyCount "1"] [EventDate "1995.??.??"] [SourceDate "2010.01.01"] {After A. Norlin 1879.} 1. -- 1-0 [Event "2#"] [Site "?"] [Date "1920.??.??"] [Round "?"] [White "Van Dijk, J."] [Black "1851.35"] [Result "1-0"] [SetUp "1"] [FEN "4RK2/p4QpB/1Np3p1/R7/3kP1b1/6p1/2PP1r1r/6B1 w - - 0 1"] [PlyCount "1"] [EventDate "1920.??.??"] [SourceDate "2010.01.01"] 1. -- 1-0 [Event "2#"] [Site "?"] [Date "1868.??.??"] [Round "?"] [White "Carpenter, G."] [Black "1555.43"] [Result "1-0"] [SetUp "1"] [FEN "1Q6/1Pr1p1p1/4P3/1nN4R/1B1kP3/4p1RB/bK1NP3/8 w - - 0 1"] [PlyCount "1"] [EventDate "1868.??.??"] [SourceDate "2010.01.01"] 1. -- 1-0 [Event "2#"] [Site "?"] [Date "1967.??.??"] [Round "?"] [White "Melnichenko, V & Gordian Y"] [Black "4788.43"] [Result "1-0"] [SetUp "1"] [FEN "6B1/6Bq/1pKP2N1/1Np2p2/4k3/r1Q2R1r/b1P2PPb/n1n5 w - - 0 1"] [PlyCount "1"] [EventDate "1967.??.??"] [SourceDate "2010.01.01"] 1. -- 1-0 [Event "3#"] [Site "?"] [Date "2013.??.??"] [Round "?"] [White "Rudenko, V & Chepijnyi V"] [Black "1282.25"] [Result "1-0"] [SetUp "1"] [FEN "8/b4p2/b3pP2/3p3K/Q1pp1kN1/5BR1/2P3R1/2N3B1 w - - 0 1"] [PlyCount "1"] [EventDate "2013.??.??"] [SourceDate "2010.01.01"] 1. -- 1-0 [Event "3#"] [Site "?"] [Date "2014.??.??"] [Round "?"] [White "Rudenko, V & Chepijnyi V"] [Black "4844.36"] [Result "1-0"] [SetUp "1"] [FEN "Q5NB/2p3R1/2K1pPp1/b3krqR/5p2/2PppP1n/r7/8 w - - 0 1"] [PlyCount "1"] [EventDate "2014.??.??"] [SourceDate "2010.01.01"] 1. -- 1-0 [Event "4# "] [Site "?"] [Date "2011.??.??"] [Round "?"] [White "Kuzovkov, A."] [Black "0882.36"] [Result "1-0"] [SetUp "1"] [FEN "5K2/pB2R2p/2pN4/2Pk3r/1P1p1R1B/1p5p/1b2P2r/1N1b4 w - - 0 1"] [PlyCount "1"] [EventDate "2011.??.??"] [SourceDate "2010.01.01"] 1. -- 1-0 [Event "h#2 2 sol"] [Site "?"] [Date "2016.??.??"] [Round "?"] [White "Jonsson, Ch"] [Black "4400.16"] [Result "1-0"] [SetUp "1"] [FEN "8/8/5pp1/2p1k1rR/K1p1p3/2q1p1P1/8/Q7 b - - 0 1"] [PlyCount "1"] [EventDate "2016.??.??"] [SourceDate "2010.01.01"] 1... -- 1-0 [Event "h#3 2 sol"] [Site "?"] [Date "1991.??.??"] [Round "?"] [White "Jones, Ch"] [Black "0371.22"] [Result "1-0"] [SetUp "1"] [FEN "B7/8/8/3pp3/b2k3b/N5r1/1PP2K2/8 b - - 0 1"] [PlyCount "1"] [EventDate "1991.??.??"] [SourceDate "2010.01.01"] 1... -- 1-0 [Event "h#3 "] [Site "?"] [Date "1935.??.??"] [Round "?"] [White "Schmitz, H."] [Black "0431.04"] [Result "1-0"] [SetUp "1"] [FEN "6K1/8/1pR1N3/2rb4/8/2kp4/1p1p4/8 b - - 0 1"] [PlyCount "1"] [EventDate "1935.??.??"] [SourceDate "2010.01.01"] 1... -- 1-0 [Event "s#4"] [Site "?"] [Date "1984.??.??"] [Round "?"] [White "Kubbel, L."] [Black "1541.46"] [Result "0-1"] [SetUp "1"] [FEN "2N5/2p1Q1R1/P1k4p/1p5p/1R2Kp1r/2pP1B2/2P1P3/b7 w - - 0 1"] [PlyCount "1"] [EventDate "1984.??.??"] [SourceDate "2010.01.01"] 1. -- 0-1 [Event "réflex #2"] [Site "?"] [Date "1977.??.??"] [Round "?"] [White "Morice, J."] [Black "4754.25"] [Result "0-1"] [SetUp "1"] [FEN "8/3P3B/2p3p1/4p3/4r2b/N2kn1rR/p1pPq3/K4QB1 w - - 0 1"] [PlyCount "4"] [EventDate "1977.??.??"] [SourceDate "2010.01.01"] 1. Qf4 $3 (1. Qxe2+ $2 Kd4 $1 2. Qc4#) (1. Qf3 $2 g5 $1 2. d8=Q#) (1. Qf5 $2 Rg5 $1 2. d8=Q#) (1. Qf6 $2 Kd4 $1 2. Qd6#) (1. Qf7 $2 c1=N $1) (1. Qf2 $2 { (ou en g2)} c1=B $1) (1. Qf8 $2 Kd4 2. Qd6#) 1... Rxh3 (1... c1=N 2. dxe3 {[#]} Nb3#) (1... c1=B 2. dxe3 {[#]} Qb2#) (1... Qd1+ 2. Nb1 axb1=Q# (2... cxb1=Q#) (2... Qxb1#)) 2. Nb1 {[#]} cxb1=Q# (2... axb1=Q#) 0-1
The Master vs. Murey (Le Touquet 2005)