greffier's word
---
Back from the wilderness, the Master gave the conferencee to his faithful flock.
Below is the masterly report
Master's words
---
A curious ZZ with Bishop and two pawns against Rook. The white King goes up to the battlefield, but not too fast. In fact, he ends up going back down!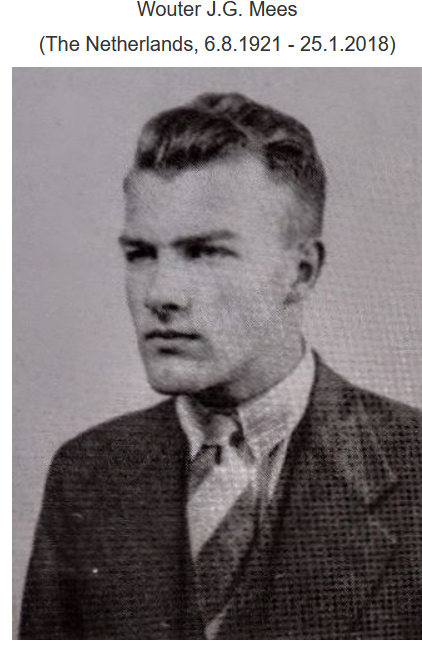 Two endgames by W. Mees, a brilliant Dutch author born in 1921, and often imitated, even copied. One, extended by one of his compatriots, is itself an extension of Grigoriev, which also contains a fine allusion to Vinje's masterpiece (see the lecture of 13 January 2009). The other (which was the 'assignment' for today) is a strangely overlooked Letztform in the form of perfectly harmonious twins, which Camil Seneca, so exacting on the matter, would have applauded. This is a far cry from most modern twins, or even triplets or quadruplets with twisted discriminators, not to mention the abominable "zeropositions", whose first two syllables aptly describe their authors.
The exercise for next time is a problem-study (mat in 11) of a great composer who had the same idea as your master-bidon: rather than celebrating his 60th birthday (how common, even vulgar...), celebrate his 64th instead, right?
A little "Jansa test" where attack and defence are balanced, the two Bishops getting nothing against the two Knights, to the point that White sacrifices them both.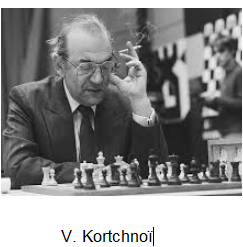 The game of the day reminds us that two Knights often dominate two Bishops when it comes to attack the opponent's King. It is extracted from Timman's book, published in 2004, entitled "the power of pieces" and devoted precisely to the pieces known as minor, although essential! The analyses of the former number 3 worldwide, on the whole, are not famous, they are even sloppy, but he makes up for it when he uses his immense experience to find links between several very different openings, but leading to similar situations. And in this area, the expert's superiority is striking.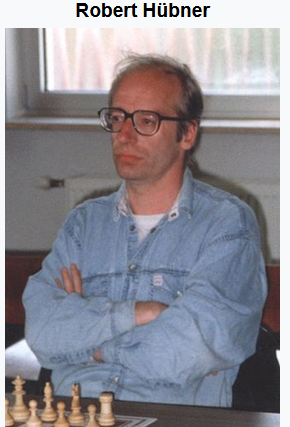 Even if the work is botched, he makes up for it when he uses his immense experience to find links between several very different openings, but leading to similar situations. And in this area, the expert's superiority is striking.
Those who are interested in current affairs will see a link with the last game (Kar-Car) of this year's candidates' tournament. Its winner had the mission to draw with White, he did better. Black's King's worries must, in this opening, largely limit ambitions. But if one is not in the perspective of "winning at all costs", this famous Kožul variation is perfectly playable, far from a "bin", as a short-lived French player with a vague title proclaimed ten years ago.
One of the most popular events in the other microcosm, that of chess problems, is the "solving-show", where competitors have a few minutes to solve mates in 2, in front of a room which only dreams to do better, in the rare cases where it is possible. Here is a selection of problems where your master bucket was not bad, consolation for the morning's test where he was wrong.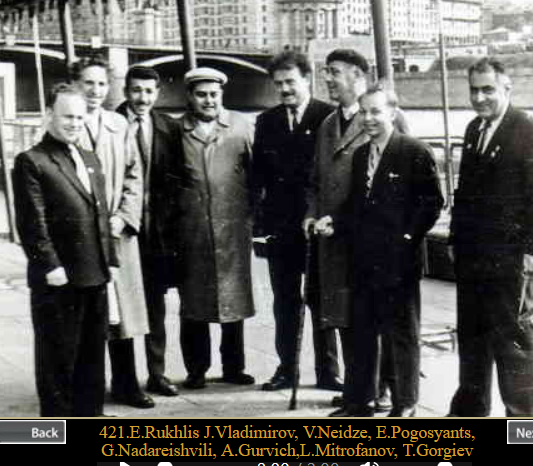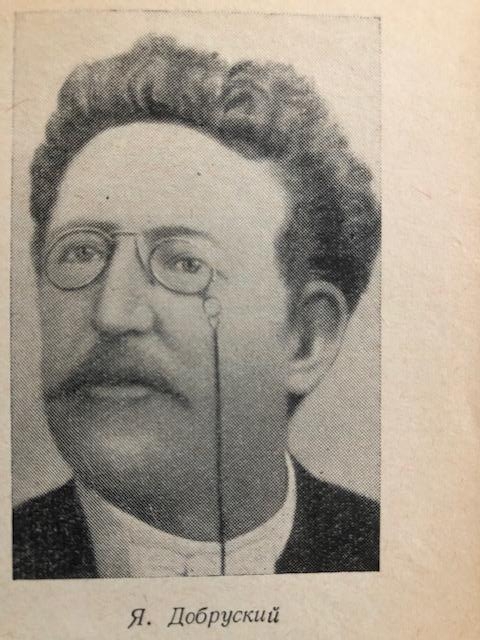 A 2# by the aforementioned Dutch author, also with twin, and just as harmonious. Then two Bohemian 3#, one of which was corrected by yours truly. A nice 4# from the Glyfada open, an easy but fun 5#. An excellent 3# helpmate with 4 solutions, composed by a regular of the course. Then a weird 4# helpmate with 2 solutions, the "Fritz" problem engine drying on... the easiest one! Finally a long, not very complicated helpmate. The theme of the 3# selfmate is well known to our followers. As for the last problem, a fit of magnanimity led me to leave the solution, which you will have the will to hide, for a moment at least.
Among the fairy compositions, a masterpiece by our friends Eric Huber and Vlaicu Crisan, which makes us relive a feeling we had 20 years ago with the anti-circe: spending almost half an hour to understand a mate in one move, and another to understand how it was forced. In other words, almost an hour for a one-move selfmate... after the key!
Unless you have a major problem, I'll see you on Saturday 4 June, for the Tuesday 7 June lesson of course! It will be a normal class, the new formula making a more important place for fairy tales and ipso facto making the traditional June fairy tales class useless (for the December one, nothing is decided yet). And, who knows, maybe there will be a closing class for the school year on June 21 or 28.
Master's diagrams
[Event "?"] [Site "?"] [Date "1993.??.??"] [Round "?"] [White "Novitzky, F."] [Black "+0310.20h3a2"] [Result "1-0"] [SetUp "1"] [FEN "5r2/P1P5/8/4B3/8/7K/k7/8 w - - 0 1"] [PlyCount "17"] [EventDate "1993.??.??"] [EventType "rapid"] [SourceDate "2010.01.01"] 1. Kg3 $3 {Refuses the apparently logical move 1 Kg4 for a more discreet move.} (1. Kg4 $2 Kb3 $22 {ZZ[#]} 2. c8=Q (2. Bf6 Ra8 $8 3. Kf5 (3. Be5 Rf8 $8 {repeat the moves}) 3... Kc4 $1 4. Ke6 Kc5 $1 5. Bd4+ Kc6 $8) (2. Bd6 Rc8 $1 ( 2... Ra8 $1) 3. Kf5 Kc4 $1 4. Ke6 Ra8 $3 {[#]} 5. Be5 Kc5 $1 6. Bd4+ Kc6 $8) (2. Kg5 Kc4 $1 (2... Ka4 $1) 3. c8=Q+ Rxc8 $8 4. Bb8 Rc5+ $8 5. Kf4 Ra5 $8) (2. Bf4 Ra8 $1 (2... Kc3 $1 3. Kf3 Kd4 $1) 3. Kf3 (3. Kf5 Kc4 $1) 3... Re8 $1 4. Be5 Rc8 $3 {[#]} 5. Ke4 Kc4 $1) 2... Rxc8 $8 3. Bb8 Rc4+ $8 4. Kf5 Ra4 $1 $11) (1. c8=Q $2 Rxc8 2. Bb8 Rc3+ $8 3. Kg2 Ra3 $8) (1. Bf6 $2 Ra8 $8 (1... Rc8 $2 2. Kg4 $8 Kb3 3. Kf5 $8 Kc4 4. Ke6 $8 Ra8 5. Bd4 $8 {: see below 2...Kc2}) 2. Kg4 Kb3 $8 ( 2... Ka3 $2 3. Be5 $3) 3. Be5 Rf8 $8 {already seen}) (1. Kg2 $2 Kb3 $1 (1... Rc8 $1) 2. Kg3 Rc8 $1 (2... Ra8 $2 3. Kf4 $8 Rc8 4. Kf5 $8) (2... Kc2 $1 3. Bf6 Ra8 $8) 3. Kf4 Kc4 $1) 1... Kb3 (1... Kb1 2. Bf6 $1 Ra8 3. Kf4) 2. Kg4 $22 {[#]ZZ : this position was to be obtained, Black to move.} (2. c8=Q $2 Rxc8 3. Bb8 Rc3+ $8 {followed by check on c4 or c2}) (2. Bf6 $2 Rc8 $1 (2... Ra8 $1 3. Be5 Rc8 $8)) 2... Ra8 (2... Kc2 {(idem on ...Ka2)} 3. Bf6 $3 {[#]} (3. Bg7 $6 Re8 4. Bf6 $1) (3. Kg5 $2 Kd3 $8 4. Bf6 Ra8 $8) 3... Ra8 4. Kf5 $8 Kb3 5. Ke6 $8 Kc4 6. Bd4 $3 {[#]} (6. Kd6 $2 Kb5 $8) 6... Kxd4 (6... Kb5 7. Kd7 $8) 7. Kd6 $8 Kc4 8. Kc6 $8) (2... Ka4 {(idem on ...Kc4)} 3. c8=Q $1 Rxc8 4. Bb8 $8 Rc4+ 5. Kf3 $1 {: no ... Ra4}) (2... Rc8 3. Kf5 $3 {[#]} (3. Kf4 $2 Kc4 $1) 3... Kc4 4. Ke6 $8 Ra8 5. Bd4 $3 { above}) (2... Re8 3. Kf4 $3 {[#]} (3. Kf5 $2 Kc4 $1 {: on c8Q there will be ... Rc5-a5}) 3... Ra8 (3... Kc4 4. c8=Q+ $1) (3... Rc8 4. Kf5 $8 {: above}) 4. Ke4 $8 Kb4 5. c8=Q $8 {: text}) (2... Kb4 3. Bd6+ $1 (3. c8=Q $1 {as text} )) (2... Rg8+ 3. Kf4 $8 (3. Kf5 $2 Kc4 4. Ke6 Kc5 5. Kd7 Kb6 $8) 3... Ra8 4. Ke4 $8 {idem}) 3. Kf4 $3 {[#]For the second time, the White King restricts himself to a horizontal movement.} (3. Kf5 $2 Kc4 $1 4. Ke6 Kc5 $1 {already seen}) 3... Re8 ( 3... Kb4 4. c8=Q $8 Rxc8 5. Bb8 $8 Rc4+ 6. Ke3 $8 Rc3+ 7. Kd2 $8 {idem}) (3... Rc8 4. Kf5 $8 {already seen on 2...Rc8}) (3... Ka4 {(idem on ...Kc4)} 4. c8=Q $8 Rxc8 5. Bb8 $8) 4. Ke4 $8 {The 3rd horizontal move is this time normal.} (4. Bf6 $6 Ra8 5. Be5 $8 {: waste of time}) 4... Kb4 (4... Kc4 5. c8=Q+ Rxc8 6. Bb8 $8) (4... Ka4 5. c8=Q Rxc8 6. Bb8 $8 Rc4+ 7. Kd3) 5. c8=Q $1 Rxc8 6. Bb8 $8 Rc4+ 7. Kd3 $1 {And now he can't think of anything better than to back away !} Rc3+ 8. Kd2 $3 {[#]} Ra3 9. Bd6+ $8 1-0 [Event "?"] [Site "?"] [Date "1997.??.??"] [Round "?"] [White "Van_Reek, J."] [Black "+0003.20d8f3"] [Result "1-0"] [SetUp "1"] [FEN "3K4/7n/8/8/8/5k2/P6P/8 w - - 0 1"] [PlyCount "13"] [EventDate "1997.??.??"] [SourceDate "2010.01.01"] {After W. Mees 1946, what most sources do not specify.} 1. Ke7 $8 (1. a4 $2 Nf6 $8 2. a5 (2. Ke7 Nd5+ $1 3. Ke6 Nc3 $1 4. a5 Kg4 $11) 2... Nd5 $8 3. a6 Nb4 $8 4. a7 Nc6+ $8 $11) (1. h4 $2 Nf6 $1 (1... Nf8 $1 {(prevents Ke7)} 2. Ke8 Ne6 $8) (1... Kg4 $2 2. Ke7 $8 {: text}) 2. Ke7 Nd5+ $1 3. Ke6 (3. Kd6 Ke4 $1 4. h5 Ne3 $8 5. a4 Nf5+ $8 6. Kc5 Ke5 $8 7. a5 Ne7 $8) 3... Ke4 $8 4. a4 (4. h5 Nf4+ $8 5. Kd6 Nxh5 $1 6. a4 Ng7 $1 {(or on g3 but not f6)} 7. a5 Nf5+ $8 8. Kd7 Nd4 $8) 4... Nf4+ $1 5. Kd6 Nd3 $8 6. h5 Kf5 $8 $11) 1... Kg4 (1... Ke4 2. h4 $8 Kd5 3. a4 $1 (3. Kf7 $1 Ke5 4. a4 $8 Nf6 5. a5 $8) 3... Ke5 4. a5) (1... Kf4 2. h4 $8 Ke5 3. a4 $8 Nf6 4. a5 $8 Nd5+ 5. Kf7 $8 Kf5 6. a6 $1 (6. h5 Kg5 7. a6 $8 Nb6 8. a7 $8 Kxh5 9. Ke8 $3 {idem}) 6... Nb6 7. a7 $1 Kg4 8. Ke8 $3 {[#]: royal creeping}) (1... Ng5 2. h4 $8 {(this would not win if the pawn was on a3, as in the important study by Vinje)} Ne4 (2... Nh3 3. a4 $1 Ke4 4. Kd6 $1) 3. h5 $8 Ke3 (3... Ng3 4. a4 $8 Nxh5 5. a5 $8 Nf4 6. a6 $1 Nd5+ 7. Kd6 $1 Nb6 8. Kc7 $8 Nd5+ 9. Kb7) (3... Kf4 4. h6 $8 Ng5 5. Kf6 $8 (5. Kd7 $2 Ke5 $8 6. Kc6 Kf6 $8 7. a4 Nf3 $1 8. a5 Nd4+ $8 9. Kb6 Nf5 $8 {as below 2 a4?}) 5... Nh7+ 6. Kg6 Nf8+ 7. Kg7 $8 Ne6+ 8. Kf6 $8 Nf8 9. a4 $8 Ke4 10. Ke7 $3 {[#]} Nh7 11. Kd6 $8 Kd4 12. a5) 4. h6 $8 Ng5 5. Kf6 $8 (5. Kd6 $2 Kd4 $1) 5... Nh7+ (5... Kf4 6. a4 $1) 6. Ke5 $8 Kd3 7. Kd5 $8 Kc3 8. Kc5 $8 {(the control of square b3 is necessary)} Kb2 (8... Nf6 9. a4 $1) 9. a4 $8) 2. h4 $3 {[#]What is the use of moving this pawn closer to the black king, which can swallow it without loss of time ?} (2. a4 $2 {(here begins a small "study within a study")} Ng5 $8 3. Kd6 Nf3 $3 {[#]} (3... Ne4+ $2 4. Kc6 $8) (3... Nf7+ $2 4. Kc7 $8) 4. Kd5 Nh4 $3 {[#](à la Grigoriev)} 5. a5 Nf5 $8 6. Kc6 Nd4+ $8 7. Kb6 Nf5 $3 {[#]} 8. a6 Nd6 $8 9. Kc7 (9. a7 Nc8+ $8) 9... Nb5+ $8 10. Kc6 Na7+ $8 11. Kb6 Nc8+ $8 {: ten consecutive forced moves of the Knight, let's say 7 if we admit that the last 3 are classical; but this little ballet is known since 1946}) 2... Kf5 {This is chosen as the main variation because there is no dual, but the explanatory variation is of course 2...Kxh4.} (2... Kxh4 3. a4 $1 (3. Kd6 $1 Ng5 4. a4 $8 {idem}) 3... Ng5 4. Kd6 $8 (4. a5) 4... Nf3 5. Kd5 $8 {(the tip the bN no longer has the h4 square)} Ne1 6. a5 $1 (6. Kc4 $1 Nf3 7. a5 $8 Ne5+ 8. Kb5 $8 {idem}) 6... Nd3 7. Kc4 $8 Ne5+ (7... Nf4 8. a6 $1 Ne6 9. a7 Nc7 10. Kc5) 8. Kb5 $8 Nf7 9. Kc5 $1 Ne5 10. a6 $8 Nd7+ 11. Kb5 $1) 3. a4 $8 (3. h5 $2 Nf6 $6 (3... Ke5 $1 4. a4 Kd5 $1 {is simpler}) 4. h6 Kg6 $6 (4... Ke5 $1 5. a4 Nh7 $8 6. a5 Kd5 $8) 5. h7 Nxh7 $8 6. a4 Nf6 $1 (6... Ng5 $1 7. a5 Nf3 $8 8. a6 Nd4 $8) 7. Kd6 Kf7 $8 8. a5 Ke8 $8 9. a6 Kd8 $8 10. a7 Ne8+ $8) (3. Kd6 $2 Nf8 $8 4. a4 Ne6 $8 5. a5 Nd4 $8) 3... Nf6 4. Kd6 $8 (4. a5 $2 Nd5+ $8) 4... Ne4+ (4... Ne8+ 5. Kc6 $1) 5. Kc6 $8 Ke6 (5... Nf2 6. a5 $8 Nd3 7. Kb5 $8 Nf4 8. a6 $8) 6. h5 $8 (6. a5 $2 Nd6 $8 7. a6 Nc8 $8) 6... Nd6 7. h6 $8 1-0 [Event "?"] [Site "?"] [Date "1940.??.??"] [Round "?"] [White "Mees, W."] [Black "+0011.10h1c6"] [Result "1-0"] [SetUp "1"] [FEN "N4B2/8/2k5/8/8/8/P7/7K w - - 0 1"] [PlyCount "11"] [EventDate "1940.??.??"] [SourceDate "2010.01.01"] {The a8 soldier must be saved. To do this, there are two ways. One good and one bad. Same question by placing the a2-pawn on a3.} 1. Bc5 $3 {[#]} (1. Bd6 $2 Kxd6 $8 2. Nb6 Kc5 $8 3. Na4+ (3. Nd7+ Kb4 $8) 3... Kb4 $8 4. Nb2 Ka3 $8 $11) (1. a3 -- { twin} 2. Bd6 $3 {[#]} (2. Bc5 $2 Kxc5 $8 3. Nc7 Kc4 $8 4. Kg2 Kb3 $1 5. Nb5 Ka4 $8 $11) 2... Kxd6 3. Nb6 $8 Kc5 4. Na4+ $8 Kc4 5. Nb2+ $8 Kb3 6. a4 $8 $18) 1... Kxc5 2. Nc7 $8 Kb4 (2... Kc4 3. Kg2) 3. Nd5+ $8 Kc4 (3... Ka3 4. Nc3 $8 Kb4 5. a4 $1) 4. Nf4 $1 (4. Ne3+ $1 Kc3 (4... Kb4 5. Nc2+) 5. Kg2) 4... Kb4 5. Ne2 $1 (5. Nd3+ $1) 5... Ka3 6. Nc1 $1 {Published in "la Revue des Echecs" no 1.} 1-0 [Event "Biel (izt) "] [Site "?"] [Date "1985.??.??"] [Round "16"] [White "Sokolov, And"] [Black "Short, N."] [Result "1/2-1/2"] [ECO "B70"] [PlyCount "46"] [EventDate "1985.??.??"] [SourceDate "2010.01.01"] {40/245 ; Jansa test.} 1. e4 c5 2. Nf3 d6 3. d4 cxd4 4. Nxd4 Nf6 5. Nc3 g6 6. Be2 Bg7 7. O-O O-O 8. Bg5 Nc6 9. Nb3 a5 10. a4 Be6 11. f4 Rc8 12. Kh1 Nb4 13. Bh4 Nd7 $1 14. f5 $146 (14. Qd2 {39/(258)}) 14... Bxb3 15. cxb3 Bxc3 16. bxc3 Rxc3 17. fxg6 $1 (17. Bc4 $2 Nc2 $1 18. Rc1 Rxc4 19. bxc4 Ne3) (17. Bg5 Nf6 ( 17... Rc5)) 17... hxg6 18. Qd2 $1 (18. Bg5) 18... Rc2 19. Qh6 $1 Rxe2 (19... Ne5) 20. Rf3 $1 {threatens Rh3 (or Bg5 followed by Rh3).} Qe8 $3 {[#]To allow the saving move ...f6.} (20... Ne5 $2 21. Bf6 $3 (21. Rh3 $2 f6) 21... exf6 22. Rh3 $18) (20... Qb6 $2 21. Rh3 $1 (21. Bf6 $2 Nxf6 22. Rh3 Nh5 $8 23. Rxh5 $8 $11) 21... Qd4 22. Qh7+ $3 {[#]} (22. Bf6 $4 Qxa1+ $1) 22... Kxh7 23. Bf6+ Kg8 24. Rh8#) (20... Rxg2 $2 21. Kxg2 Qe8 $8 22. Rg3 $1 (22. Rc1 $16) 22... Nf6 23. Rf1 $18) 21. Bf6 $1 (21. Rh3 $2 f6 $8 22. Bg5 (22. Bxf6 Nxf6) 22... Kf7 $8 23. Qh7+ Ke6 $19) (21. Bxe7 $2 Qxe7 22. Rh3 f6 $1 23. Qh8+ Kf7 24. Rh7+ Ke6 25. Rxe7+ Kxe7 26. Qg7+ Rf7 27. Qxg6 Nd3 $17) (21. Bg5 $2 f6 $8 22. Rh3 Kf7 $8 {idem}) ( 21. Raf1 $2 f6 $1 (21... Rxe4 22. Bf6 $11) 22. Rh3 Kf7 $1 (22... Ne5 $2 23. Bxf6 $1 Rxf6 $2 24. Qh8+ Kf7 25. Rxf6+ $1 exf6 26. Rh7+ Ke6 27. Qxe8#) 23. Qh7+ Ke6 $19) (21. e5 $2 Rxe5 $1) 21... Nxf6 $8 22. Rh3 $8 Nh5 $8 23. Rxh5 $8 gxh5 $8 1/2-1/2 [Event "Linares "] [Site "?"] [Date "1985.??.??"] [Round "?"] [White "Huebner, R."] [Black "Korchnoi, V."] [Result "1-0"] [ECO "B57"] [PlyCount "73"] [EventDate "1985.??.??"] [SourceDate "2010.01.01"] {39/231} 1. e4 c5 2. Nf3 d6 (2... Nc6 3. d4 cxd4 4. Nxd4 Qb6 5. Nb3 Nf6 6. Nc3 e6 7. Be3 Qc7 8. Bd3 d6 {(this is the text after the 9th white move, but changed move)} 9. O-O (9. f4 a6 10. Qf3 Be7 11. O-O-O Nb4 12. g4 b5 13. Kb1 Nd7 14. Rhf1 {Kravtsiv,M (2621)-Fedorchuk,S (2633)/Lviv 2015}) 9... a6 10. a4 b6 11. Qe2 Be7 12. f4 O-O 13. Rae1 Bb7 14. Rf3 Rfe8 15. Qf2 {Naroditsky,D (2438) -Ehlvest,J (2586)/Saint Louis 2011}) 3. d4 cxd4 4. Nxd4 Nf6 5. Nc3 Nc6 6. Bc4 ( 6. Bg5 e6 7. Qd2 a6 8. O-O-O Bd7 9. f4 h6 (9... b5 10. Bxf6 gxf6 11. Kb1 Rc8 12. Nce2 h5 13. h4 Rg8 14. Rh3 Rg4 15. g3 Qb6 16. Bg2 Rg8 17. Bf3 Nxd4 18. Nxd4 Rc4 19. f5 e5 20. Nb3 Bc6 {Brkic,A (2578)-Kozul,Z (2601)/Opatija 2012}) 10. Bh4 b5 11. Bxf6 gxf6 12. f5 Qb6 13. fxe6 fxe6 14. Nxc6 Qxc6 15. Bd3 h5 16. Kb1 b4 17. Ne2 Qc5 18. Rhf1 Bh6 19. Qe1 a5 20. b3 Rg8 21. g3 Ke7 22. Bc4 Be3 23. Rf3 Rg4 24. Qf1 Rf8 25. Nf4 Bxf4 26. Rxf4 a4 27. bxa4 Bxa4 28. Qd3 Bc6 29. Bb3 Rg5 30. e5 $1 {[#]} Rxe5 31. Rc4 Rd5 32. Qe2 Qb6 33. Rh4 Re5 34. Qd3 Bg2 35. Rd4 d5 36. Qd2 Re4 $2 (36... Be4) 37. Rxd5 $3 {[#]} exd5 38. Qxd5 $16 {Karjakin,S (2760) -Caruana,F (2794)/Moscow 2016}) 6... Qb6 (6... e6) 7. Nb3 e6 8. Be3 Qc7 9. Bd3 {This position is also often found... with White to move ! See above 2...Nc6.} Bd7 $146 (9... Be7 {21/349}) (9... a6 {25/400}) 10. f4 Rd8 ( 10... Be7 11. Qf3 O-O 12. g4 $40) 11. Qf3 a6 12. O-O-O (12. g4 d5 13. exd5 (13. e5 d4 {Timman}) (13. O-O-O) 13... Nb4 14. O-O-O Bd6 {[#]} (14... Nbxd5) 15. f5 (15. dxe6 Bc6 $1 16. Ne4 $2 Nxd3+) 15... O-O 16. Bg5 Nbxd5) 12... Nb4 13. g4 (13. Kb1 Nxd3 14. cxd3 {/\ Rc1}) 13... Nxd3+ (13... Bc6 14. g5 Nd7 15. Nd4) 14. Rxd3 (14. cxd3 Ba4 15. Kb1 $1 Bxb3 16. axb3 d5 17. Bd4) 14... Bc6 15. Bd4 $1 (15. g5 Nxe4 16. Nxe4 d5 {(preparing a Queen sacrifice à la Andersson)} 17. Rhd1 $1 (17. Qf2 dxe4 18. Bb6 Qxb6 19. Qxb6 exd3 20. Rd1 Bd6 $1 $44) 17... Be7 18. Qf2 dxe4 19. Bb6 Qxb6 20. Qxb6 exd3 21. Rxd3 (21. Na5 dxc2 22. Rxd8+ (22. Re1 Bd5 $1 23. Nxb7 $2 Rb8 24. Nd6+ Kd7) 22... Bxd8 23. Qc5 Bxa5 24. Qxa5 O-O) (21. cxd3 Rd5) 21... Rxd3 22. cxd3 O-O (22... h6 $2 23. Na5 $1 Bd8 24. Qd4) 23. Qc7 Bd8 24. Qe5 Bd5 $14) (15. Rhd1 d5 $1) (15. Nd4 {(what most people would play)} Be7 16. g5 Nd7) 15... Rc8 $6 {[/\ Be4]} (15... d5 $2 16. Bxf6 dxe4 17. Rxd8+ Qxd8 18. Bxd8 exf3 19. Rd1) (15... e5 $1 16. Be3 Rc8 $1 {(threatens ...Bxe4)} ( 16... Nxe4 $6 17. Nxe4 d5 {(the same idea, but with g5 to g4 and e6 to e5, but it is not sure that the two "extra tempi" are useful for Black)} 18. Rhd1 (18. Qf2) 18... Be7 19. Qf2 $1 dxe4 20. Bb6 Qxb6 21. Qxb6 exd3 22. Na5 $1 (22. fxe5 Bg5+ 23. Nd2 dxc2 24. Kxc2 O-O) (22. Rxd3 exf4 $44) 22... dxc2 (22... Be4 23. Qe3) 23. Rxd8+ Bxd8 24. Qc5 Bxa5 25. Qxe5+ {: the nuance}) (16... h5 $6 17. g5 Nxe4) 17. Rd2 (17. g5 Bxe4) 17... Nxe4 18. Nxe4 d5 19. Qf2 dxe4 20. Bb6 Qb8 $11) 16. Bxf6 {Logical continuation.} (16. Kb1 e5 $1 17. Bf2 (17. Be3 $2 Bxe4 $1) 17... exf4 (17... Be7) 18. Qxf4 Nd7 {JT} (18... Nxe4 $4 19. Nxe4) 19. Nd4 Ne5 20. Rh3 (20. Rd2) 20... Ng6) (16. Rd2 $1 {(the best according to JT)} d5 (16... e5 17. fxe5 dxe5 18. Bc5 Bxc5 (18... h6 19. Bxf8 Kxf8 20. h4) 19. Nxc5 h6 20. h4) (16... Be7 $2 17. g5) 17. Bxf6 (17. e5 Ne4 18. Nxe4 dxe4 19. Qe3 h5 $2 {JT} (19... Bd5 $1) 20. Bb6 Qb8 21. g5 Be7 22. Nc5 $16) (17. Qe3 Nxe4 18. Nxe4 dxe4 19. Bb6 Qb8) 17... dxe4 18. Nxe4 Bxe4 $8 (18... gxf6 $2 19. Nxf6+ Ke7 20. Qf2 $3 {[#]} (20. Ne4 {JT} f5 21. gxf5 exf5 22. Nbc5 fxe4 23. Re1 (23. Qh3)) (20. Qc3 $1 Bxh1 21. g5 $1 Bd5 22. Qe3 Bxb3 23. Qc5+ Qxc5 24. Rd7#) 20... Bxh1 21. Qh4 $3 {[#]} Qc6 22. Nd4 Qa4 23. Nf5+ exf5 24. Nd5+ Kd7 (24... Ke8 25. Nc7+ $1 Rxc7 26. Rd8# ) 25. Nb6+ {and the bQ falls}) (18... Bb4 19. Bxg7) 19. Qxe4 gxf6 20. Nd4 (20. Rf1 {JT}) 20... Bd6 (20... Be7 21. Kb1 O-O 22. c3 Rfd8 23. Rhd1) 21. Kb1 Rd8 ( 21... Bxf4 22. Nxe6) 22. f5 e5 23. Nf3 Bc5 (23... O-O 24. g5) 24. Rhd1 O-O 25. g5 Rxd2 26. Rxd2 Be7 27. Qh4 Qc6 28. gxf6 Qxf6 29. Qe4 $16) 16... gxf6 17. f5 $16 {[Xe6, f6]. Obtaining late a kind of "Kozul variation" (see 6 Bg5) where the wBf1 has been exchanged for a Black Knight.} (17. Nd4) 17... Be7 ( 17... Bb5 18. Rdd1 Bc4 19. Kb1) 18. fxe6 (18. Kb1 $1 {JT}) 18... fxe6 19. Nd4 { Finally the expected move !} Bd7 {Black's position is not bad, but it is more difficult to deal with because of the uncertainty concerning the Black King. And the pair of Bishops is quite modest, facing the two white beasts.} 20. Kb1 ( 20. g5 Qc5 $1 (20... fxg5 $2 21. Qh5+ Kd8 22. Qh6)) 20... Qa5 (20... b5) (20... Qc5 21. Qh3 h5 22. Rhd1 (22. g5 $2 fxg5 23. Nxe6 Qe5 $19 {JT}) 22... b5) 21. Nce2 h5 22. gxh5 Qxh5 23. Qg2 Kf7 (23... Kd8 $2 24. Nf4 Qe5 25. Qg4 f5 26. exf5 exf5 27. Qg3 {/\ Ke1+-}) (23... e5 24. Nf5 Bxf5 25. exf5 Qxf5 26. Qxb7 Kf7 27. Ng3 Qe6 28. Rf1 Rxh2 29. Ne4 {(threatens Ng5+ and Nxd6+)} Ke8) 24. Ng3 (24. Nf4 Qg5 ) 24... Qg4 25. a3 (25. h3 Qg5 26. Nf3 Qf4 27. Ne2 Qh6 {JT}) 25... Rh3 $6 ( 25... Rcg8 26. Qf2 Qh4) (25... Rc5 $11 {JT}) 26. Rf1 $1 (26. Rg1 Rch8 (26... Rc5 27. Qf2 Qh4 28. Nf3 Qf4 29. Ne2) (26... e5 27. Ndf5 Bxf5 28. Nxf5 Qxg2 29. Rxg2 Rxd3 (29... Rh7 30. Rxd6) 30. Rg7+ Kf8 31. cxd3) (26... Rg8 27. Qf2 Qh4 28. Nf3 Qf4 29. e5 $1 {[#]} fxe5 30. Nxe5+ dxe5 31. Rf3) (26... Ke8 27. Qf2 Qh4 28. Nf3 Qf4 (28... Qh7 29. Qb6) 29. Ne2 Qxe4 30. Rg8+ Bf8 31. Ne5 $3 {[#]} Rh6 (31... Rxd3 32. Qxf6) 32. Ng4 Ke7 33. Ng3 Qh7 34. Nxh6) 27. Qf1 Rxh2 28. Rb3 Bc6 29. Nf3 R2h3 30. Nf5 Qf4 31. Qg2 exf5 32. Qg6+ Ke6 33. Ng5+ Kd7 34. Nxh3 Qxe4) (26. Qf2 Rch8 (26... Qh4 27. e5) 27. Rb3 b5) 26... Bc6 $2 (26... Rch8 27. e5 $1 dxe5 (27... d5 28. exf6 Bxf6 29. Qd2 $3) (27... Rxh2 $2 28. Qxb7) 28. Nf3 Ke8 29. Nxe5 $1 {[#]} fxe5 30. Qxb7 Qa4 31. Rfd1 $1 Qc6 (31... Rxh2 32. Rxd7 Qxc2+ 33. Ka1 { JT} R8h7 34. Ne4 $1 (34. Qb8+ Kf7 35. Qxe5)) (31... Bc6 32. Qb8+ Kf7 33. Rf1+ { (JT including comments from the editors of the Informant)} Bf6 (33... Kg6 34. Qxe5 Qg4 35. Rd4 $18) 34. Qxe5) 32. Rxd7 Qxb7 33. Rxb7 R3h4 (33... Rxh2 34. Rdd7 R8h7 35. Ne4) 34. Rb8+ (34. Rdd7 R8h7) 34... Kf7 35. Rf1+ Kg7 36. Rb6 $16) (26... Ke8 27. Rf4 Qxf4 28. Qxh3) (26... Rhh8 27. e5 $1 dxe5 28. Qxb7 exd4 29. Qxd7 Rcd8 30. Qc7) (26... Rc5 27. Rf4 (27. e5 dxe5) 27... Qxf4 28. Qxh3 Bf8 29. Qh7+ Ke8) 27. Rf4 $1 {[#]} Qxf4 (27... Rxh2 28. Qxh2 Qxf4 29. Qh5+) 28. Qxh3 $18 Qe5 (28... Bd7 29. Qh7+ Kf8 30. Nh5 $18) 29. Nf3 $1 {JT compliments this good move, which is not the best.} (29. Ngf5 $3 {(not mentioned by JT, pity: the White Knights are supreme, moreover, the square they form with the two bishops they dominated is worth a look !)} Ke8 ( 29... exf5 30. Qh5+ $8 Kf8 31. Rg3 $1 {(ou en h3)} Qxd4 32. exf5 $1) (29... Bxe4 30. Qh7+) 30. Nxe7 (30. Nxc6) 30... Kxe7 31. Qh7+ Kd8 32. Nxc6+ Rxc6 33. Rg3 $3 $18) (29. Qh7+ Ke8 $8 30. Nf3 Qf4 {JT} 31. Nh4 $1) (29. Nxe6 $1 Bxe4 ( 29... Qxe6 30. Nf5 $1 Qxe4 31. Nh6+) 30. Nxe4 Qxe4 31. Ng5+ fxg5 32. Qxc8) 29... Qa5 (29... Qf4 30. Qh5+ $1 {JT} (30. Qh7+ Ke8 31. Nh4 {/\ Ng6}) 30... Kg7 31. Nd4 (31. Nh4 Rg8 32. Ng6) 31... Bd7 32. Nge2 $18) (29... Qc5 30. b4 $1 (30. Rc3) 30... Qc4 (30... Qb5 31. Nd4 Qe5 32. Ngf5 $1 {as above}) 31. Qh5+ Kg7 32. Nd2 Qxc2+ (32... Qb5 33. Nf5+ $1) 33. Kxc2 Be8+ 34. Rc3 Rxc3+ 35. Kxc3 Bxh5 36. Nxh5+) 30. Qh7+ (30. b4 $1 Qb5 31. Nd4 (31. Nf5) 31... Qe5 32. Ngf5 $1 {as above with Pb2 on b4}) (30. e5 $6 Bxf3 $8 31. exd6 Qe1+ 32. Ka2 Be4 33. Nxe4 Qxe4) 30... Ke8 (30... Kf8 $1 31. Qh8+) 31. Nh5 $1 (31. Rc3 $1) 31... Ba4 32. Rd2 $1 (32. b3) 32... Qb5 (32... Qc5 33. Rg2 $1) 33. Nd4 $2 (33. Qh8+ $1 Kd7 (33... Bf8 34. Nxf6+ Ke7 35. e5 $1 Qf1+ 36. Ka2 Qxf3 37. exd6+ Kf7 38. d7 Rd8 39. Qh7+ Kxf6 40. Qh4+) 34. Nxf6+ Kc7 (34... Bxf6 35. Qxf6 Re8 36. Ne5+ Kc7 37. Nf7 $3 {[#]}) 35. Qh7 Kd8 (35... Qf1+ 36. Ka2 Qxf3 37. Qxe7+ Kb8 38. Qxd6+) 36. Qg8+ Kc7 37. Qxe6 Qf1+ 38. Ka2 Bf8 39. Rd4 $1 Bc6 (39... Bb5 40. a4) 40. Rc4 Qxf3 41. Rxc6+ bxc6 42. Qf7+ Kb6 43. Nd7+) (33. Ng7+ Kd7 34. Qh3 f5 35. exf5 (35. Nxe6) 35... Bf6 36. Nd4 Qe5 37. Ngxe6 Qe1+ 38. Ka2 Qxd2 39. Qh7+ Be7 40. f6 Re8 41. f7 $1) 33... Qg5 $1 (33... Qf1+ 34. Ka2 Qc4+ (34... Qc1 35. Qg8+ ) 35. b3 Qc3 36. Nxf6+ $1 (36. Qg8+ $1 Kd7 37. Qxe6+ Kd8 38. Rd3 {JT}) (36. Rd3 $4 Bxb3+ $1) 36... Bxf6 37. Qg8+ Kd7 38. Qxe6+ Kc7 39. Nb5+ $1 Bxb5 40. Qxd6#) 34. Rd1 (34. Ng7+ Kd7 35. Rd1 Qe5 {: see below}) (34. Nf4 $6 Qxf4 35. Qg8+ Kd7 (35... Bf8 36. Qxf8+) 36. Qxe6+ Kd8 37. Qg8+ $8 Kd7 $8 $11) 34... e5 $2 (34... Bd7 $2 35. Ng7+ Kd8 36. Ngxe6+) (34... Qe5 $3 {(not mentioned by JT) } 35. Ng7+ (35. Rd3 Kd8 (35... Kd7 36. b3 Bc6 37. Nf3) (35... Rc4 36. c3 $1 Bc6 37. Nxc6 bxc6 38. Qg8+ Kd7 39. Ng7 d5 40. Qe8+ Kd6 41. Ka2 $1 Rxe4 42. Qc8 $1) 36. Ng7 Kd7 37. Ngxe6 Bxc2+ 38. Nxc2 Qxe6 {(as below, but with wRd3 instead of d1)} 39. Nd4 Qg4 40. Rg3 Qf4 $8 41. Qh3+ f5 $8 42. Qxf5+ Qxf5 43. Nxf5 Bf6 44. Rd3 Rc6 45. h4 Ke6 $14) (35. h4 Rc4) (35. Rd2 Qg5 $1 {repeat moves} (35... Rc4 $2 36. Ng7+ $1)) (35. b3 Bc6) 35... Kd7 36. Ngxe6 (36. b3 Bc6 37. Ndxe6 (37. Nf3 $2 Qxe4) 37... Bxe4) (36. Qh3 Qxe4 37. b3 Bc6 38. Ngxe6 (38. Ndxe6 Qf3 $1) 38... f5 $8) (36. Rd3 Rc4 37. c3 Bc6) 36... Bxc2+ $8 37. Nxc2 Qxe6 38. Ne3 (38. Nd4 Qg4 39. Re1 Rc4) 38... f5 $3 {[#]} 39. Qxf5 Rf8 40. Qxe6+ Kxe6 41. Nf5 Rh8 42. Rd2 Rh3 $14 {: the extra pawn is unrealisable}) (34... Kd7 $2 35. b3 $1 (35. Qf7 $2 Qe5 $1 36. Nf3 Bxc2+ 37. Ka2 Qxh5 38. Qxh5 Bxd1) 35... Rc5 (35... Bb5 36. Qf7 Qe5 37. Nf3 $1 Qc3 38. Nd4 $1 {valve effect}) 36. Ng7) 35. Ng7+ $1 (35. Nf5 $1) 35... Kd7 36. Qh3+ Kc7 (36... f5 37. Ngxf5 $8 exd4 38. Nxd4+ (38. Nxe7+ Kxe7 39. Qxc8) 38... Kc7 39. Ne6+) 37. Nge6+ 1-0 [Event "2#"] [Site "?"] [Date "1942.??.??"] [Round "?"] [White "Wurzburg, O."] [Black "4257.03"] [Result "1-0"] [SetUp "1"] [FEN "1KnB4/8/2pkB2R/2R1p3/6p1/1NQ3b1/5n2/7q w - - 0 1"] [PlyCount "1"] [EventDate "1942.??.??"] [SourceDate "2010.01.01"] 1. -- 1-0 [Event "2#"] [Site "?"] [Date "2004.??.??"] [Round "?"] [White "Kupper, J."] [Black "1158.03"] [Result "1-0"] [SetUp "1"] [FEN "K7/8/2N2pn1/8/3p1k2/3B2R1/3N1pnB/2Q4b w - - 0 1"] [PlyCount "1"] [EventDate "2004.??.??"] [SourceDate "2010.01.01"] 1. -- 1-0 [Event "2#"] [Site "?"] [Date "1958.??.??"] [Round "?"] [White "Michel, F."] [Black "1562.21"] [Result "1-0"] [SetUp "1"] [FEN "6bK/1p6/r2P2R1/R1NNk3/6P1/8/3Q4/b7 w - - 0 1"] [PlyCount "1"] [EventDate "1958.??.??"] [SourceDate "2010.01.01"] 1. -- 1-0 [Event "2#"] [Site "?"] [Date "1909.??.??"] [Round "?"] [White "Van Beek, H & Wurzburg O"] [Black "4115.22"] [Result "1-0"] [SetUp "1"] [FEN "8/3p4/1K1N4/1PN5/p2k4/PqR3B1/6Q1/1n6 w - - 0 1"] [PlyCount "1"] [EventDate "1909.??.??"] [SourceDate "2010.01.01"] 1. -- 1-0 [Event "2#"] [Site "?"] [Date "1910.??.??"] [Round "?"] [White "Atkinson, HL."] [Black "+0255.14a5f5"] [Result "1-0"] [SetUp "1"] [FEN "4N3/2p3pB/6Rb/K3pk2/8/3nRP1p/7B/5N2 w - - 0 1"] [PlyCount "1"] [EventDate "1910.??.??"] [SourceDate "2010.01.01"] 1. -- 1-0 [Event "2#"] [Site "?"] [Date "1966.??.??"] [Round "?"] [White "Bartolovic, H."] [Black "4471.41"] [Result "1-0"] [SetUp "1"] [FEN "b1Q2bK1/8/3P1Rp1/1P1k4/r4P2/1NBPq3/8/8 w - - 0 1"] [PlyCount "1"] [EventDate "1966.??.??"] [SourceDate "2010.01.01"] 1. -- 1-0 [Event "2#"] [Site "?"] [Date "1957.??.??"] [Round "?"] [White "Ruchlis, E."] [Black "1880.13"] [Result "1-0"] [SetUp "1"] [FEN "2r5/2Rp3B/7p/1p1k1b2/3PR2r/B7/K1Q5/b7 w - - 0 1"] [PlyCount "1"] [EventDate "1957.??.??"] [SourceDate "2010.01.01"] 1. -- 1-0 [Event "2#"] [Site "?"] [Date "1892.??.??"] [Round "?"] [White "Laws, BG."] [Black "1138.31"] [Result "1-0"] [SetUp "1"] [FEN "nn4Q1/4R3/1Pk2P2/8/P1N5/3N3b/6p1/6K1 w - - 0 1"] [PlyCount "1"] [EventDate "1892.??.??"] [SourceDate "2010.01.01"] 1. -- 1-0 [Event "2# b) Ba8 on g8"] [Site "?"] [Date "1959.??.??"] [Round "?"] [White "Mees, W."] [Black "0021.20"] [Result "1-0"] [SetUp "1"] [FEN "B7/3PBP2/3Nk3/8/3K4/8/8/8 w - - 0 1"] [PlyCount "1"] [EventDate "1959.??.??"] [SourceDate "2010.01.01"] 1. -- 1-0 [Event "3#"] [Site "?"] [Date "1872.??.??"] [Round "?"] [White "Dobrusky, J."] [Black "1048.01"] [Result "1-0"] [SetUp "1"] [FEN "8/2K5/8/2Nk1nN1/Q7/b1p5/2Bn4/8 w - - 0 1"] [PlyCount "1"] [EventDate "1872.??.??"] [SourceDate "2010.01.01"] 1. -- 1-0 [Event "3#"] [Site "?"] [Date "1956.??.??"] [Round "?"] [White "Havel, M."] [Black "1042.27"] [Result "1-0"] [SetUp "1"] [FEN "8/1N2p3/4P1Kp/1p2k2P/1b1p1p2/p4p2/Q4N2/B7 w - - 0 1"] [PlyCount "1"] [EventDate "1956.??.??"] [SourceDate "2010.01.01"] {AV version: without e6, h5 & h6, demolished by 1 Qc2.} 1. -- 1-0 [Event "4#"] [Site "?"] [Date "2001.??.??"] [Round "?"] [White "Marandiuk, M."] [Black "4778.65"] [Result "1-0"] [SetUp "1"] [FEN "2K4n/p1Q2p2/2PP4/1p1k1P2/pP2R1P1/1b3Bbr/q1r1P1Np/1N3n2 w - - 0 1"] [PlyCount "1"] [EventDate "2001.??.??"] [SourceDate "2010.01.01"] 1. -- 1-0 [Event "5#"] [Site "?"] [Date "2011.??.??"] [Round "?"] [White "Fomichev, E."] [Black "0111.06"] [Result "1-0"] [SetUp "1"] [FEN "B7/3N2Kp/4p3/5p2/2p5/1pp5/6R1/7k w - - 0 1"] [PlyCount "1"] [EventDate "2011.??.??"] [SourceDate "2010.01.01"] 1. -- 1-0 [Event "h#3 4 sol"] [Site "?"] [Date "2008.??.??"] [Round "?"] [White "Onkoud, A."] [Black "0464.25"] [Result "1-0"] [SetUp "1"] [FEN "8/p7/P1nrk3/R3pp2/p4p2/2P1b3/K1N1b3/7B b - - 0 1"] [PlyCount "1"] [EventDate "2008.??.??"] [SourceDate "2010.01.01"] 1... -- 1-0 [Event "h#4 2 sol"] [Site "?"] [Date "2016.??.??"] [Round "?"] [White "Kostenko, Maksimenko & Beloko"] [Black "0443.05"] [Result "1-0"] [SetUp "1"] [FEN "8/8/4k3/3pBp2/8/bp1p1n2/2p5/r1R2K2 b - - 0 1"] [PlyCount "1"] [EventDate "2016.??.??"] [SourceDate "2010.01.01"] 1... -- 1-0 [Event "h#8"] [Site "?"] [Date "1956.??.??"] [Round "?"] [White "Kardos, T."] [Black "0330.58"] [Result "1-0"] [SetUp "1"] [FEN "krb5/1p1p4/1P1P4/p3p3/4Pp2/Pp6/pP2p3/K7 b - - 0 1"] [PlyCount "1"] [EventDate "1956.??.??"] [SourceDate "2010.01.01"] 1... -- 1-0 [Event "s#3"] [Site "?"] [Date "2015.??.??"] [Round "?"] [White "Selivanov, A."] [Black "4678.57"] [Result "0-1"] [SetUp "1"] [FEN "Q4N2/1P2k1NP/Bp2p1P1/pP2ppp1/rbK1br2/q1P2p2/8/2n1n3 w - - 0 1"] [PlyCount "1"] [EventDate "2015.??.??"] [SourceDate "2010.01.01"] 1. -- 0-1 [Event "s#6 "] [Site "?"] [Date "2014.??.??"] [Round "?"] [White "Soroka, I."] [Black "1250.54"] [Result "0-1"] [SetUp "1"] [FEN "R5Q1/2k4P/5P2/3R2P1/B5p1/2p2pPb/2Pp1B2/3K4 w - - 0 1"] [PlyCount "12"] [EventDate "2014.??.??"] [SourceDate "2010.01.01"] 1. Rda5 $1 Kb7 (1... Bg2 2. Qg7+ {[#]} Kd6 3. Rd8+ Ke6 4. Bd7+ Kd6 5. Bxg4+ {[#]} Kc6 6. Bxf3+ Bxf3# $1) (1... Bf1 2. R8a7+ {[#]} Kd6 3. Bc5+ Ke5 4. Re7+ Kf5 5. Bf2+ {[#]} Bb5 6. Re2 $3 {[#]} fxe2# $1 {: the most difficult variation}) (1... Kd6 2. Qd5+ Kc7 3. Qc5+ { : texte}) 2. Qd5+ {[#]} Kc7 3. Qc5+ Kb7 4. Bc6+ Kc7 5. Bxf3+ {[#]} Kd7 6. Bxg4+ Bxg4# $1 { Three different batteries.} 0-1