greffier's word
---
The faithful listeners attended the second session of 2016 of the Master who had returned from far away places where he could recharge his batteries.
Pierre was live from South America, where it was 6am. Despite the indecent hour for a Saturday, he was in particularly good shape.
Eric, Daniel and myself completed the picture.
Here is the masterly report.
Master's words
---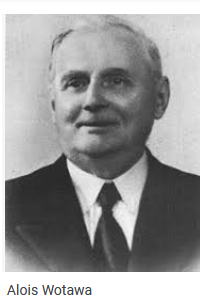 When you have 3 figures accompanied by a modest pawn, what a satisfaction to sacrifice them all to promote. The marshal's baton!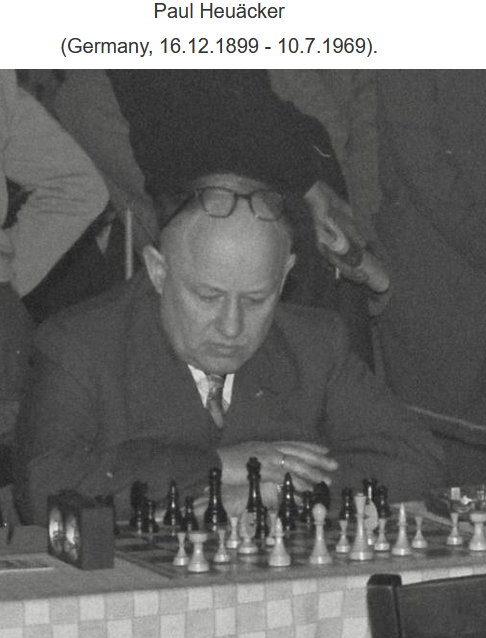 Our endgame of the day is based on a misunderstanding. It was presented as a miraculous draw "reminding a study" (ah! how studies have good back among those which, in addition, ignore the artistic Chess). It is in reality a win requiring, certainly, a great precision, a win certainly difficult to require in full game but which should not have escaped the many analysts, supposed to have all their time...
Then a study advised by the one who was our best composer, although of Ukrainian origin. A great ZZ to avoid a bad pawn ending.
Precisely, in the pawn endgame, a refusal of a capture to avoid a classic by Polerio.
In the game of the day, the "fire onboard" is set by... the opponent of the well known arsonist. This game was played in Brno, which I had the pleasure to discover last summer.
The fairy section leaves an important place to Finland, a curious country on the chess level: no great players, but great composers and... even greater solutionists.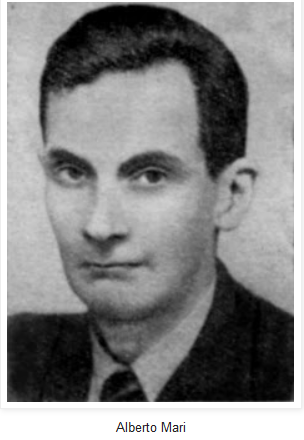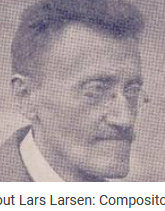 For practice, some rather odd 2#, a miniature 3# discovered in my wanderings, then the prototype of the Siers theme, an excellent French cycle, a 4# from the 19th century and another more recent one, given to the "youth" section of the January international tournament. Two nice Finnish helpmates, an easy looking selfmate, an AUW and a... double AUW!
Master's diagrams
[Event "?"] [Site "?"] [Date "1953.??.??"] [Round "?"] [White "Wotawa, A."] [Black "+0321.10h3f6"] [Result "1-0"] [SetUp "1"] [FEN "1B6/8/5kP1/8/8/7K/8/1r1B2N1 w - - 0 1"] [PlyCount "11"] [EventDate "1953.??.??"] [SourceDate "2010.01.01"] 1. Be5+ $8 (1. Bc2 $2 Rxb8 2. Nf3 Rb2 $1) 1... Kxe5 2. g7 $8 Rb8 3. Bb3 $3 {[#]} Rxb3+ 4. Nf3+ $3 {[#]Roman theme.} Rxf3+ 5. Kg2 $8 (5. Kg4 $4 Rf1 $19) (5. Kh2 $6 Rf2+ 6. Kh3 Rf3+ 7. Kg2 $8) 5... Rf6 6. g8=Q $8 1-0 [Event "?"] [Site "?"] [Date "1984.??.??"] [Round "?"] [White "Vaiser, Martinovic"] [Black "0400.22"] [Result "0-1"] [SetUp "1"] [FEN "8/5p2/8/6pR/5k2/r4P1P/4K3/8 w - - 0 44"] [PlyCount "30"] [EventDate "1984.??.??"] [SourceDate "2010.01.01"] 44. h4 Ra2+ 45. Kd1 {A bluff that... succeeds : all of them gratify this move with a "!!". } (45. Ke1 Ke3 $8 46. Kd1 (46. Kf1 Kxf3 $8 {below}) 46... gxh4 47. Rxh4 Ra1+ 48. Kc2 f5 49. f4 Rf1 $19) (45. Kf1 Kxf3 $8 46. Kg1 (46. Ke1 gxh4 $1 47. Rxh4 Ra1+ 48. Kd2 f5 $8) 46... Rg2+ $8 (46... gxh4 $2 47. Rf5+ $8 Kg3 48. Rxf7 $8) (46... g4 $2 47. Rf5+ $8 Kg3 48. h5 $8) 47. Kh1 (47. Kf1 Rh2 48. Rxg5 { (on Kg1 follows ...Rxh4 followed on the capture of ...Rg4+)} Rh1+ $8 49. Rg1 Rxg1+ 50. Kxg1 Kg4 $8) 47... g4 $8 (47... Rg4 $2 48. hxg5 $8 Kg3 49. Kg1 $1 {(g6! is good also)} Rh4 50. Rh6 $3 Ra4 51. Kf1 $8) 48. Rf5+ Kg3 $8 49. Rxf7 Rf2 $3 $19 {[#] : this last move, necessary to prevent Rf1, is found as well in exercise 682 as well as in the 56...Rf1 variation of Carlsen-MVL 2015}) (45. Kd3 gxh4 $8 (45... f6 $2 46. Rh6 $8 gxh4 47. Rxf6+ $8) 46. Rxh4+ Kxf3 $8 47. Rh5 Kg4 $8 48. Rh1 f5 $8 49. Rg1+ Kf3 $8 50. Rf1+ Rf2 $8 51. Rh1 f4 $19) 45... f6 $3 {[#]Neither the "pope" Dvo, nor the 2 players have noticed this logical win. either Black will keep a strong knight-pawn, or his remaining pawn will control from f6 the useful square e5.} (45... gxh4 $2 {(played in the game)} 46. Rxh4+ $8 Ke3 (46... Kxf3 47. Rh5 $1 Kg4 48. Rb5 f5 49. Ke1 Ra3 50. Kf2 f4 51. Rb2 Rh3 {0,5-0,5 Vaiser-Martinovic}) 47. Rh5 $1 (47. Re4+ $1 Kxf3 48. Re5 $8) 47... Ra1+ 48. Kc2 Rf1 49. Re5+ $8 {[#]} Kf4 (49... Kxf3 50. Rf5+ $1 Ke2 51. Rxf1 Kxf1 52. Kd3 $11) 50. Rh5 $8 Rxf3 51. Kd2 $8 Re3 52. Rh4+ $1 Kg5 53. Kxe3 Kxh4 54. Kf4 $8 $11) 46. Rh6 $1 {The best chance, but Black will exploit the distance from the wK.} (46. hxg5 fxg5 47. Ke1 (47. Rh3 Rf2 $1 48. Ke1 Rxf3 $8 49. Rh8 g4) 47... Ra3 $8 48. Ke2 Re3+ $8 49. Kf2 Rxf3+ $8 50. Kg2 Ra3 $1 {(this would be Philidor if wR were not so pitiful)} 51. Rh8 (51. Rh1 Ra2+ $8 52. Kh3 g4+ $8 53. Kh4 g3) 51... Ra2+ $8 52. Kg1 {(for Rf8-f1)} Kg3 $8 53. Kf1 g4 $19) (46. Ke1 Kxf3 $1 (46... Ke3 $1 47. Kf1 Kxf3) 47. hxg5 (47. Rh6 Kg3 $1) 47... Kg4 $1 48. Rh8 fxg5 $8 49. Kf1 Kg3 $8 $19) 46... gxh4 $3 {[#]According to the eternal principle that you cannot capture two pieces at the same time.} 47. Ke1 {With the wK already in e1, either of these captures would draw.} (47. Rxh4+ Ke3 $3 {[#](this woul draw with bP on f7)} 48. Rh3 (48. Rh5 Ra1+ $8 49. Kc2 Rf1 $8 {: there is no more Re5+}) (48. Re4+ Kxf3 $8 {: Similarly, there is no more Re5}) 48... Ra1+ $8 49. Kc2 f5 $1 (49... Rf1 $6 50. f4+ Rf3 $8 51. Rh1 Rxf4 $8 52. Kd1 Kf2) 50. f4+ Kxf4 51. Kd2 Kg4 $8 52. Rh8 Kf3 $1 53. Rh3+ Kg2 54. Rh4 Kg3 $19) (47. Rxf6+ {(this would obviously be a draw with wR on f7)} Kg5 $8 48. Rf8 h3 $1 49. Rg8+ Kf6 50. Rh8 h2 $19 {: it lacks White's move Kf1}) 47... f5 $8 {The f6-pawn has done its job, it must now continue its journey.} (47... -- 48. Rxh4+ $1 (48. Rxf6+ $1 Kg5 (48... Kg3 49. Rg6+ $8 Kxf3 50. Rf6+ $1 Kg3 51. Rg6+ $8 Kh2 52. Kf1 $11) 49. Rf8 $1 h3 50. Rg8+ $1 Kf4 51. Rf8+ Kg3 52. Rg8+ $8) (48. Kf1 $1 Kg5 49. Rh8) 48... Ke3 (48... Kxf3 49. Rh3+ $1 Kg2 50. Rh5 $8 Kg3 51. Rf5 $1) 49. Kf1 $8 Kxf3 50. Rh3+ $8 Kg4 51. Rb3 $11) 48. Rh5 (48. Rxh4+ Kxf3 $8 (48... Kg3 $2 49. Rh5 $3 f4 50. Kf1 $8) 49. Rh3+ Kg2 $8 50. Rh4 Kg3) 48... Kg3 $8 (48... Kxf3 $2 49. Rxf5+ $8 Kg3 ( 49... Kg4 50. Rf8) 50. Rg5+ $8) 49. Rg5+ Kh2 $8 50. f4 (50. Rxf5 h3 $8 51. Kf1 (51. Rg5 Rg2 $8 52. Rh5 Kg3 $8) 51... Kg3 $8 52. Rf8 Ra1+ $1 53. Ke2 h2 54. Rg8+ Kf4) (50. Kf1 h3 51. Rg8 Rg2) 50... h3 $8 51. Kf1 Rb2 $22 {[#]Or c2 or d2.} ( 51... Rg2 $2 52. Rxf5 $8 Kg3 53. Rg5+ $8) 52. Rxf5 (52. Rg8 Rb4 $1) (52. Ke1 Rb4 $1 53. Rxf5 Kg3 $1 54. Ke2 h2) 52... Kg3 $8 53. Rg5+ Kxf4 $8 54. Rh5 Kg3 $8 55. Rg5+ Kf3 $8 56. Rf5+ Kg4 $8 57. Rf8 Rb1+ $8 58. Kf2 h2 $8 0-1 [Event "?"] [Site "?"] [Date "1955.??.??"] [Round "?"] [White "Heuacker, P."] [Black "+3101.44f3e1"] [Result "1-0"] [SetUp "1"] [FEN "8/1p3p1p/1P1p1P1P/q2P1R2/8/4NK2/8/4k3 w - - 0 1"] [PlyCount "23"] [EventDate "1955.??.??"] [Source "ChessBase"] [SourceDate "2000.10.30"] 1. Rh5 $8 (1. Rg5 $2 Qa4 $3 2. Rg4 Qd7 $3 {[#]} 3. Rg2 Qh3+ $3) 1... Qa4 {Preparing the exit of the bK on d2.} (1... Qa2 2. Rh1+ $8 {: text}) (1... Qa8 2. Rh2 $8 Qa6 3. Rb2 {: text}) (1... Qb5 {(or ...Qa6)} 2. Rh2 $8 {idem}) (1... Qc5 {(on ... Qc3?! the same move give mat in 2)} 2. Rh1+ $1 ({or} 2. Rh2 $1 Qb5 3. Ra2 {: texte}) 2... Kd2 3. Rd1+ $8 Kc3 4. Rc1+ $8) (1... Qxb6 $6 2. Rh1+ $8 Kd2 3. Nc4+ $8) (1... Qa3 $6 2. Rh2 $8 Qa2 3. Rc2 $8 {idem}) 2. Rh4 $3 {[#]} (2. Rh2 $2 Qf4+ $1) 2... Qa2 (2... Qd7 3. Rh2 $3 Qb5 (3... Qg4+ 4. Nxg4 $8) 4. Ra2 $8 {: text} ) (2... Qe8 3. Rd4 $3) (2... Qb3 3. Rh2 $8 Qb2 (3... Qa2 4. Rc2 $8 {: text}) ( 3... Qb5 4. Ra2 $1 {: text}) 4. Rh1+ $8 Kd2 5. Nc4+ $8) 3. Rh1+ $8 Kd2 4. Rh2+ $8 Ke1 5. Rc2 $8 (5. Rg2 $2 Qf2+ $3 {[#]}) 5... Qa6 (5... Qb2 6. Ng2+ $8) 6. Rb2 $3 {[#]} ( 6. Rf2 $2 Qd3 $3 {ZZ[#]} 7. Rh2 (7. Rf1+ $2 Qxf1+ 8. Nxf1 Kxf1 $19 {: the justification for the 'h' pawns, without which it would be + -}) 7... Qe4+ $3 {[#]} 8. Kxe4 {pat}) 6... Qd3 (6... Qa2 7. Ng2+ $1) 7. Rf2 $3 {ZZ[#]} (7. Rg2 $2 Qe4+ $8) 7... Qa6 (7... Qe4+ 8. Kxe4 $8) 8. Rc2 $3 {As in the 5th black move, but changed move. } Qb5 (8... Qd3 9. Rc1+ $8 Kd2 10. Rd1+ $8) 9. Ra2 $3 (9. Rg2 $6 Qa6 $1 (9... Qb2 10. Rg1+ $8 Kd2 11. Nc4+ $8) 10. Rc2 $8) 9... Qd3 10. Ra1+ $8 Kd2 11. Rd1+ $8 Kc3 12. Rxd3+ $8 {Published in the first issue of Themes-64. A study much appreciated by V. Halberstadt.} 1-0 [Event "?"] [Site "?"] [Date "2012.??.??"] [Round "?"] [White "Pallasz, E."] [Black "0000.34"] [Result "1/2-1/2"] [SetUp "1"] [FEN "8/2ppK3/8/6p1/2p5/2P2k2/PP6/8 w - - 0 1"] [PlyCount "27"] [EventDate "2012.??.??"] [SourceDate "2010.01.01"] {A tribute to S. Kozlowski.} 1. a4 $8 Ke4 2. Kd8 $3 {[#]} (2. Kxd7 $2 Kd5 $8 3. Kxc7 Kc5 $8 4. Kb7 g4 $8 5. a5 g3 $8 6. a6 g2 $8 7. a7 g1=Q $8 8. a8=Q Qg7+ $8 9. Kc8 (9. Ka6 Qf6+) 9... Qf8+ 10. Kb7 Qe7+ 11. Ka6 Qd6+ 12. Kb7 Qd7+ $8 13. Kb8 (13. Ka6 Qb5+ $8 14. Ka7 Qb6#) 13... Kb6 $8) (2. a5 $2 Kd5 $8 3. Kxd7 Kc5 $8) 2... Kd5 (2... g4 3. a5 $8) 3. Kxc7 $8 (3. a5 $2 Kc6 4. Kc8 Kb5 $19) 3... Kc5 4. Kb7 $8 g4 5. a5 $8 g3 6. a6 $8 g2 7. a7 $8 g1=Q 8. a8=Q $8 Qh1+ 9. Kb8 $8 (9. Ka7 $2 Qa1+ $8 10. Kb8 Qxb2+ $8) 9... Qxa8+ 10. Kxa8 Kb5 11. Kb7 Ka4 12. Kb6 $8 (12. Ka6 $2 Kb3 13. Kb5 d5 $19) 12... Kb3 13. Kc5 $8 {Illustration of an anti-Polerio defence.} d6+ 14. Kd5 1/2-1/2 [Event "Brno "] [Site "?"] [Date "1991.??.??"] [Round "?"] [White "Shirov, A."] [Black "Murshed, N."] [Result "1-0"] [ECO "D20"] [WhiteElo "2610"] [BlackElo "2510"] [PlyCount "79"] [EventDate "1991.??.??"] [SourceDate "2010.01.01"] {52/381} 1. d4 d5 2. c4 dxc4 3. e4 Nc6 (3... e5 4. Nf3 exd4 5. Bxc4 (5. Qxd4)) 4. Be3 e5 $146 {"Somewhat suspicious" (AS).} (4... Nf6 {(50/410, the more usual)} 5. Nc3 e5 6. d5 Na5 (6... Ne7 7. Nf3 Ng6) 7. Qa4+ Bd7 8. Qxa5 a6 $1 {AS} 9. d6 Bxd6 10. Nd5 Nxe4 11. O-O-O) 5. d5 Nce7 6. Bxc4 Ng6 7. Bb5+ { "Attempt to refute the black formation" (AS).} (7. Qb3 {(simpler and stronger according to AS)} Nf6 (7... Bd6 8. Bb5+ Kf8 9. Ne2 N8e7 10. Nbc3 $14 {AS} ) (7... a6) 8. d6 $1 {(+/- according to AS)} Bxd6 9. Bxf7+ Kf8 10. Nf3 Nf4 (10... Nxe4 11. O-O Nf4 {idem}) 11. O-O Nxe4 12. Bc4 $1 (12. Nbd2 Nxd2 13. Nxd2 a5 $1 ( 13... Qg5 14. g3 Ne2+ 15. Kh1) 14. Bc4 a4 15. Qc3) (12. Nc3 Nxc3 13. bxc3 $11) 12... Rb8 13. Nbd2 Nxd2 14. Nxd2 b5 15. Bxf4 exf4 16. Rfe1 c5 17. Bd5 Qc7 18. Qf3 Bf5 19. a4 a6 20. Ne4 $16) 7... Bd7 8. Qb3 Nf6 {"I did not expect this move, which was obviously prepared at home" (AS).} (8... b6 9. Bxd7+ Qxd7 10. Ne2 Bd6 11. Nbc3 N8e7 12. O-O O-O 13. Nb5 $16 {AS}) 9. Bxd7+ Nxd7 10. Qxb7 Rb8 11. Qc6 Nh4 $1 {"Another surprise" (AS).} (11... Rxb2 12. Nf3 Bb4+ 13. Nbd2 $16 {AS}) (11... Qh4 12. Nc3 (12. Nd2 Bb4 13. Ngf3 Qxe4 14. O-O Bxd2 15. Nxd2 Qf5 16. Bxa7 Rd8 (16... Rxb2 17. Nc4 Rc2 18. Bc5 $1) 17. Bc5) (12. Qc2 Nc5 ( 12... Nf6 13. Bxa7) 13. Bxc5 Bxc5 14. Qxc5 (14. Nf3 Qg4) 14... Qxe4+ 15. Qe3 Qxg2 16. Qf3 Qxf3 17. Nxf3 Rxb2 18. Nc3) 12... Rxb2 13. Nf3 Qd8 14. O-O) 12. Kf1 $8 {"At this point I felt very optimistic: what could be the idea of Black ?" (AS).} Bc5 $1 {[#]"The next two moves took me almost an hour, so that I would only have half an hour more to achieve control" (AS). In sum, it is Black here who puts the "fire on board". !} (12... Rxb2 13. g3 Ng6 14. Nd2 $1 $16 {AS}) 13. Bxc5 $8 {"The only move not to lose !" (AS).} (13. g3 $2 Rb6 14. Qa4 Bxe3 15. fxe3 Rxb2 $1 {AS} (15... Qf6+ $2 16. Ke2 Rxb2+ 17. Nd2 $13 {AS}) 16. Qa6 (16. Ke1 Ng2+) 16... O-O 17. Nc3 f5 $19) (13. Nf3 $2 Rb6) 13... Qg5 $1 14. Nd2 (14. Nc3 $2 Qxg2+ 15. Ke2 Qxh1 16. Qxc7 Qg2 $1 $17) (14. Ke2 {(not considered by AS)} Rxb2+ (14... Qxg2 15. Nd2) (14... Nxg2 15. Nd2 (15. Kd1 $1 Nf4 16. Ne2) 15... Nf4+ 16. Kd1 Qg2 17. Kc2) 15. Kd3 Qc1 $1 (15... Qxg2 $2 16. Nd2) 16. Bb4 $3 {[#]} ( 16. Be3 $2 Qd1+ 17. Nd2 {(17 Bd2 Nxg2! is even worse)} Qxa1 18. d6 O-O $1 19. Qxd7 cxd6) 16... Qf1+ $8 (16... Qd1+ $2 17. Nd2) 17. Kc3 $8 Rxb4 (17... Qc1+ 18. Kd3 $11) 18. Kxb4 Ke7 19. a4 Rb8+ 20. Ka3 Rxb1 21. Rxb1 Qxb1 22. Qc3 { (for Qb4+)} (22. Qxc7 Nxg2) (22. Qc4 a5) 22... Qf1 23. Nf3 Qxg2 24. Nxh4 Qxh1 25. Nf5+ Kd8 26. d6 cxd6 27. Nxd6 Qd1 (27... Qxh2 $2 28. Qc8+ Ke7 29. Nf5+) 28. Qc8+ Ke7 29. Nf5+ Kf6 $8 30. Qc6+ Kg5 31. Qc3 $1 {(return)} h5 32. f4+ $1 Kg6 $8 33. fxe5 $11) 14... Qxd2 $1 (14... Qxg2+ $2 15. Ke2 Rxb2 (15... Qxh1 16. Ngf3 $1 {(Anderssen's style)} Qxa1 17. Nxe5 Rd8 18. Nxf7 $1 $18 {AS}) 16. Kd3 $3 Qxh1 (16... Rxd2+ 17. Kxd2 $18) 17. Nc4 Rb8 18. Nxe5 Rd8 19. Nxf7 $18 {AS}) 15. Ba3 Qd3+ 16. Ne2 $8 Nxg2 $1 (16... Qxe4 17. Rg1 Nf5 18. Rc1 (18. Qxc7 Qxd5 19. Qc2 $1 {AS} Ne7 20. f3 Rc8 (20... Nb6) 21. Qa4 Qb7 (21... Qc4 22. Qxa7 Nc6 23. Qe3 Nd4 24. Rd1 Nxe2 25. Qxe2 Qxa2 26. Kf2) 22. Rd1 h5 $11) (18. Rd1 Nd6 $1 19. f3 (19. Qxc7 Nb5) 19... Qe3) 18... Rd8 (18... Qd3 19. Ke1) (18... Ne7 19. Qxc7 (19. Bxe7 Rxb2 $1 20. Re1 Rxe2 $1 21. Rxe2 Qb1+ $8 22. Re1 $11) 19... Qxd5 20. Nc3 Qe6 (20... Qd3+ 21. Ke1) 21. Rd1 Qa6+ 22. Ke1 Rb7 $8 23. Nd5 $1 Qc6 $8 24. Qxc6 Nxc6 25. Ne3 $16) 19. Qxc7 (19. Bc5 h5 20. f3 Qh4) 19... Qd3 20. Qc2 (20. Qxa7 Nd4 $11) 20... Qxc2 $8 21. Rxc2 h5 (21... Nf6 22. g4 Nh4 23. Nc3) 22. Rc7 $16) 17. Qc3 $1 (17. Rg1 $2 Nf4 $1 18. Re1 Qh3+) (17. Kxg2 Qxe4+ $1 (17... Qxe2 18. Rae1 $1 Qg4+ 19. Kf1 Qh3+ 20. Ke2 Qg2 21. Ke3 $1) 18. Kg1 Qxe2 19. Qxc7 $11 ) 17... Qxc3 {"We thought we would make the endgame, but it's not that simple. No doubt probably the best decision anyway" (AS, who forgets one detail, or two).} (17... Qxe4 18. f3 Qe3 (18... Qc2 19. Rc1) 19. Rc1 $1 Rc8 $3 {[#] (how can this move be better than ...Rb7 ?)} (19... Qxc3 20. Rxc3 Nh4 21. Rxc7 Nxf3 22. Kf2 $1 e4 (22... Nd2 $2 23. Ke3 $1 (23. Rd1 Ne4+ 24. Ke3 $16 {AS})) (22... Ng5 23. Rhc1) 23. Ng3) (19... Rb7 20. Rg1 (20. d6 O-O (20... c5) 21. Ng3 Qxc3 22. Rxc3 Nf4 23. Rxc7 Rxc7 24. dxc7 Rc8 25. Bd6 f6 26. Nf5 Nd5 27. Ke2 Kf7) 20... Qxc3 21. Rxc3 Nh4 22. Rxg7 Nf5 {(not considered by AS)} (22... Ng6 23. Ng3 $1 $16 Nf4 (23... Nf6 $2 24. d6 $1 cxd6 25. Rxg6 $1 $18 {AS} (25. Nf5 $1)) (23... Nb6 24. d6) 24. d6 Ne6 25. dxc7 Rxc7 26. Rxc7 Nxc7 27. Nf5) ( 22... Nf6 23. d6) (22... Nb6 23. Rb3 $1 {(would not make sense with bR on c8) } Rb8 (23... Ng6 24. Nc3 Ne7 {(threatens ...Nf5-d4)} 25. Bc5 Rb8 26. d6) 24. Ng3 ( 24. d6) 24... Rd8 25. Ne4 Nxd5 26. Rb5 Nf5 27. Nf6+) 23. Rg5 $3 {[#]} (23. Rg2 Ne7) ( 23. Rg4 Ne7 24. Rd3 h5 25. Rg2 Nb6) 23... Ne7 (23... Nh4 24. Ng3) 24. d6 $1 cxd6 (24... Nd5 25. dxc7 Rxc7 26. Rxc7 Nxc7 27. Rg4) 25. Ng3 $1 (25. Bxd6 Rxb2) 25... Nc5 (25... f6 26. Ne4 $1) 26. Bxc5 f6 27. Ne4 $1 (27. Rg7) 27... dxc5 28. Nd6+ Kf8 29. Nxb7 fxg5 30. Rxc5 $16) 20. Rg1 (20. d6 c5) 20... Qxc3 21. Rxc3 Nh4 22. Rxg7 Nb6 $1 23. Rd3 (23. d6 cxd6 24. Bxd6 $6 Nf5) 23... Ng6 24. b3 (24. h4 Nxh4) 24... Rd8 25. Nc3 Nf4 26. Re3 Ng6 27. Re2 Rd7 (27... Nxd5 28. Rxg6 $1) 28. f4 f6 29. Rxd7 Kxd7 30. fxe5 fxe5 $11) (17... Nf4 {(not considered by AS)} 18. Qxd3 Nxd3 19. Rg1 g6 20. Rg3 (20. b3 Nb4 21. Rc1 Kd8 22. Bxb4 Rxb4 23. Rg3 Rf8 24. Rgc3 Rb7) 20... N7c5 (20... Nxb2 21. Rc3) 21. f4 exf4 22. Nxf4 Nxf4 23. Bxc5 Kd7 24. b4 Rhe8 25. Re1 a5 26. Rf3 g5 27. h4 h6 $11) 18. Nxc3 Nf4 19. Rg1 g6 20. Ne2 $1 (20. Rd1 Rb6 21. Ne2 Nxe2 22. Kxe2 Kd8 (22... Nf6 23. Rg5) 23. f3 Nf6 24. Ke3 Kd7) (20. b3 f5 21. exf5 gxf5 22. d6 cxd6 23. Rd1 Kf7 (23... Rb6 24. Bxd6 Rc6 25. Bb4) 24. Rxd6 Nf6 25. Rg5 Rb6 $1 26. Rxb6 axb6 27. Rxf5 Ke6 28. Rg5 Rc8 $44) 20... Kd8 {"Good defence" (AS).} (20... Nd3 21. Rg3 $1 N7c5 $1 (21... Nxb2 $2 22. Rc1 Kd8 23. Rgc3 $18 {AS}) 22. f4 $1 (22. Rd1 Nxf2 $1 23. Kxf2 Nxe4+ 24. Ke3 Nxg3 25. hxg3) 22... exf4 23. Nxf4 Nxf4 24. Bxc5 Kd7 25. b4 $14) 21. Rc1 (21. Nxf4 exf4 22. Rg4 (22. d6 cxd6 {gives nothing}) 22... f3 23. Rf4 Ne5 24. b3 Re8 25. Bb2 Rb5 26. Rd1 Rc5 27. Rd2 a5 28. h4 Kc8) 21... Nf6 $2 {"But this is a mistake" (AS). The only one in the game !!} (21... Nd3 $1 22. Rc2 Nb4 (22... f5 $2 23. exf5 gxf5 {AS} 24. Ng3 $1 {[#]}) (22... Nf6) 23. Rc4 (23. Bxb4 Rxb4 24. Rg3 Rf8 25. Ra3 Rb7 $11) 23... Nxa2 24. Ra4 (24. Kg2 Nb6) 24... Rb7 25. Kg2 (25. Rg3 Nb6 26. Rb3 Kc8 27. Ra6 Nxd5 $1 28. Rf3 Ndb4) 25... Nb6 26. Ra6 Nc4 27. Ra1 (27. Ra4 Nxa3 28. bxa3 Kd7) 27... Nb4 28. Bxb4 Rxb4 29. Rc1 (29. Rxa7 Kd7) 29... Re8 (29... Nd6 30. Rxa7 Ne8 31. Nc3 $14) 30. Rxa7 Re7 $11) (21... Re8 $6 22. Rg3 Rb7 23. Rf3) (21... Rb5 $6 22. Rg3 Rb7 23. Rgc3) (21... Nb6 $2 22. Nxf4 exf4 23. Rg4) 22. Nxf4 $16 exf4 23. d6 $1 {[#]} (23. f3 Nd7 $1 {AS} 24. b3 Ne5 25. Rc3 f6 26. Kg2 (26. h4)) 23... Rc8 (23... cxd6 $2 24. Bxd6 Rxb2 25. Be5 Rb6 26. Bc7+ {AS}) (23... Rb7 24. f3 Re8 25. Rg2 $1 $16 {AS} Re6 26. Rd2) 24. f3 Re8 (24... Nd7 25. dxc7+ Rxc7 26. Be7+ Kc8 27. Ke2) 25. Rg5 $1 cxd6 (25... Re6 26. Rgc5 $1 (26. Ra5 $6 cxd6 27. Rxc8+ Kxc8 28. Rxa7 Nd7 $1 $132 {AS }) 26... Ne8 $8 27. dxc7+ Rxc7 28. Bb4 $1 $16 {AS}) 26. Rxc8+ Kxc8 27. Bxd6 Nh5 28. Rc5+ (28. Rd5) (28. b4) 28... Kd7 29. Be5 Rc8 (29... f6 30. Bd4 {AS}) ( 29... Re6 30. Ke2) 30. Rxc8 Kxc8 31. Ke2 {Nh5 is weak} Kd7 32. Bd4 a6 33. Kd3 g5 34. b4 f6 35. a4 Kc6 (35... Ng7 36. Bxf6 Ne6 37. Kc4 $18 {AS}) 36. e5 $1 fxe5 ( 36... f5 37. e6 Kd6 38. b5 axb5 39. a5 $18 {AS}) 37. Bxe5 Kd5 38. Bd4 h6 (38... Ng3 39. hxg3 fxg3 40. Be3 g2 41. b5 axb5 42. axb5 h5 43. Ke2) 39. b5 axb5 40. axb5 $138 1-0 [Event "2#"] [Site "?"] [Date "1920.??.??"] [Round "?"] [White "Mari, A."] [Black "1587.32"] [Result "1-0"] [SetUp "1"] [FEN "1bn3b1/2r2Ppp/1QP2k2/R7/3N3n/5P2/B7/B3R2K w - - 0 1"] [PlyCount "1"] [EventDate "1920.??.??"] [SourceDate "2010.01.01"] 1. -- 1-0 [Event "2#"] [Site "?"] [Date "1870.??.??"] [Round "?"] [White "Boileau, J."] [Black "1140.22"] [Result "1-0"] [SetUp "1"] [FEN "8/8/pR1P4/1pk5/4K3/6b1/2PB4/5Q2 w - - 0 1"] [PlyCount "1"] [EventDate "1870.??.??"] [SourceDate "2010.01.01"] 1. -- 1-0 [Event "2#"] [Site "?"] [Date "1948.??.??"] [Round "?"] [White "Larsen, L."] [Black "4107.42"] [Result "1-0"] [SetUp "1"] [FEN "7K/3Q1p2/3NP3/2P1k1n1/2pnP3/4P3/2q2R2/8 w - - 0 1"] [PlyCount "1"] [EventDate "1948.??.??"] [SourceDate "2010.01.01"] 1. -- 1-0 [Event "3#"] [Site "?"] [Date "1996.??.??"] [Round "?"] [White "Babic, M."] [Black "0120.10"] [Result "1-0"] [SetUp "1"] [FEN "7R/k1P5/8/1B4B1/8/4K3/8/8 w - - 0 1"] [PlyCount "1"] [EventDate "1996.??.??"] [SourceDate "2010.01.01"] 1. -- 1-0 [Event "3#"] [Site "?"] [Date "1947.??.??"] [Round "?"] [White "Siers, Th"] [Black "0244.45"] [Result "1-0"] [SetUp "1"] [FEN "8/1p2RB1p/4Nnp1/R7/pP2k1P1/5pPP/3Kb3/8 w - - 0 1"] [PlyCount "1"] [EventDate "1947.??.??"] [SourceDate "2010.01.01"] 1. -- 1-0 [Event "3#"] [Site "?"] [Date "1970.??.??"] [Round "?"] [White "Goumondy, C."] [Black "4874.48"] [Result "1-0"] [SetUp "1"] [FEN "4Qn1q/1pp1pp1p/RbpkPr1R/2p5/1P2pP1B/1rN5/P7/Kb6 w - - 0 1"] [PlyCount "1"] [EventDate "1970.??.??"] [SourceDate "2010.01.01"] 1. -- 1-0 [Event "4# "] [Site "?"] [Date "1865.??.??"] [Round "?"] [White "Von Cywinski, A."] [Black "4358.44"] [Result "1-0"] [SetUp "1"] [FEN "1b3Q2/q2p3N/n3p3/1Bp5/4k1pr/3N3P/3P1P1P/B2n2K1 w - - 0 1"] [PlyCount "1"] [EventDate "1865.??.??"] [SourceDate "2010.01.01"] 1. -- 1-0 [Event "4#"] [Site "?"] [Date "1959.??.??"] [Round "?"] [White "Zucker, M."] [Black "1061.06"] [Result "1-0"] [SetUp "1"] [FEN "6bb/1p3p2/p7/1p4p1/8/N3p3/4Q3/k1K5 w - - 0 1"] [PlyCount "1"] [EventDate "1959.??.??"] [SourceDate "2010.01.01"] 1. -- 1-0 [Event "h#6"] [Site "?"] [Date "2014.??.??"] [Round "?"] [White "Tanner, H."] [Black "0010.12"] [Result "1-0"] [SetUp "1"] [FEN "8/8/8/8/K2pp3/8/k1BP4/8 b - - 0 1"] [PlyCount "1"] [EventDate "2014.??.??"] [SourceDate "2010.01.01"] 1... -- 1-0 [Event "h#7"] [Site "?"] [Date "2011.??.??"] [Round "?"] [White "Tanner, H."] [Black "0310.03"] [Result "1-0"] [SetUp "1"] [FEN "6B1/3p4/1pp5/4kr2/6K1/8/8/8 b - - 0 1"] [PlyCount "1"] [EventDate "2011.??.??"] [SourceDate "2010.01.01"] 1... -- 1-0 [Event "s#3"] [Site "?"] [Date "1970.??.??"] [Round "?"] [White "Weber, W."] [Black "1355.15"] [Result "0-1"] [SetUp "1"] [FEN "8/8/3N1B2/5p2/5knQ/3pp3/3prpPN/3B1Kb1 w - - 0 1"] [PlyCount "1"] [EventDate "1970.??.??"] [SourceDate "2010.01.01"] 1. -- 0-1 [Event "s#3"] [Site "?"] [Date "1950.??.??"] [Round "?"] [White "Knoeppel, J."] [Black "1552.57"] [Result "0-1"] [SetUp "1"] [FEN "5br1/4p1p1/4PkP1/4Rp1K/2BP1R2/5p1p/1pp2PPB/1N3QN1 w - - 0 1"] [PlyCount "1"] [EventDate "1950.??.??"] [SourceDate "2010.01.01"] 1. -- 0-1 [Event "s#3"] [Site "?"] [Date "1913.??.??"] [Round "?"] [White "Pauly, W."] [Black "1252.65"] [Result "0-1"] [SetUp "1"] [FEN "8/B1R4p/pP5Q/k6N/p1P5/K1p1P3/P1P3pP/bR3N1B w - - 0 1"] [PlyCount "1"] [EventDate "1913.??.??"] [SourceDate "2010.01.01"] 1. -- 0-1