greffier's word
---
For this second course, a start with some technical problems quickly overcome by the Master for whom modern means have no more secret.
To the hard core composed of Daniel, not yet tired after his role in "les 10 stères de l'Ouest", Pierre and the greffier, were joined 2 surprise listeners: Eric the Shogi Master and Abdel who needs no introduction.
Here is the masterly report
---
le mot du Maître
---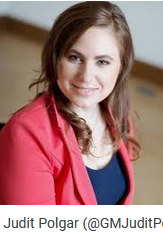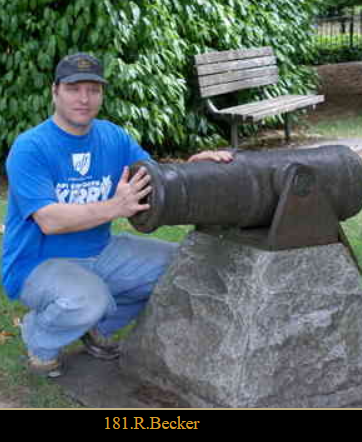 An exercise to solve for the next session. Don't miss the 4th move.
A small final where a great retired player exploits an opponent's mistake well. The problem is that the mistake is not the one we thought. A bad point for all the analysts at the time. Let us note that a 3rd possibility includes a very precise refutation of 12 moves.
Becker's study has two phases: the first one where we have to compare two Queen's endgames, one to be won and the other not. The second one where the White King plays an apparently incomprehensible move. But all this is explained in detail (how lucky you are) and made very simple. On the other hand, I don't recommend it for a solving tournament.
Kozlowski's was given in such a competition. If you didn't know it won, you wouldn't win. For example in a game. But here we have to find out.
A game of the day and a half: we find our magician from Riga. First for a good combination. The jealous computer retorts that we could win a move earlier, by sacrificing more... or by sacrificing nothing! Then an explosion by the liberating push, which normally "equalises", but here does much better, because of a slight anomaly in the white formation: wKf2 instead of g1, pawns f3 & g3 instead of f2 and g2.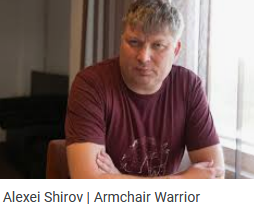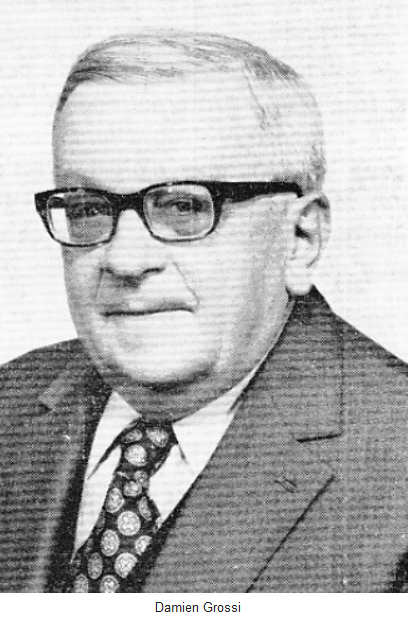 For practice, some 2#, including a Zago 3x2 that you will spot. Note that the Becker here is not the same ! Then two 3# from very different world champions (the second one looks easier but isn't!) and two strategic 4#, one of which is French. Finally, a long problem by a composer, also French, who is well known but hardly in this genre. Inexplicably, I forgot to remove the solution.
The most popular 2# helpmate in the Ostroda quick-show: they are strip-tease style triplets. A 3# helpmate where the 3 solutions are well related. Then the selfmate 2#... the most popular of the same quick-show and two Shinkman of the solving-show, which were also a big hit... among those who didn't know them! The last one traumatised some!
Practise well. The next class will take place, God willing, on Tuesday 3 November.
Master's diagrams
[Event "?"] [Site " "] [Date "2001.??.??"] [Round "?"] [White "Al Modiahki, Polgar J"] [Black "0400.34"] [Result "0-1"] [SetUp "1"] [FEN "8/8/1p2kpp1/7p/5P1P/1r4P1/5K2/3R4 w - - 0 63"] [PlyCount "42"] [EventDate "2001.??.??"] [SourceDate "2010.01.29"] 63. Rd8 Rc3 64. Rb8 Rc6 65. Re8+ Kd5 66. f5 gxf5 67. Rh8 b5 68. Rxh5 b4 69. Rxf5+ Kc4 70. Ke3 b3 71. Rf1 b2 72. Kf4 Kd3 73. Rf3+ Kc2 74. Rf2+ Kb3 75. Rxb2+ Kxb2 76. g4 $1 {Indicated everywhere as the decisive mistake.} (76. Kf5 $1 {(the simplest)} Kc3 77. h5 $1 Rc5+ 78. Kxf6 Rxh5 79. g4 $8) (76. h5 $2 {(lost, but refutation is not trivial)} Rc5 $3 {[#]} 77. g4 Rg5 $8 78. h6 Rg6 $8 79. h7 Rh6 $8 80. Kf5 Kc3 $8 81. h8=Q Rxh8 $8 82. Kxf6 Rf8+ $3 {[#]} 83. Ke6 Rg8 $8 84. Kf5 Kd4 $1 85. g5 Kd5 $1 86. Kf6 Kd6 $8 87. g6 Rf8+ $8) 76... Rc1 $1 { Dangerous.} 77. Kf5 $8 (77. g5 $2 Rf1+ $8 78. Ke4 f5+ $8 79. Ke5 f4 $8 80. g6 f3 $8 81. Kf4 f2 $8 82. Kf3 Rh1 $1 (82... Rg1 $2 83. Kxf2 $8 Rxg6 84. Kf3 $8 Kc3 85. Kf4 $8 Kd4 86. h5 $8 (86. Kf5 $2 Rh6 $1 87. Kg5 Rh8 $3 88. h5 Ke5 $1 89. Kg6 Ke6 90. h6 Rg8+ $8)) (82... Kc3 $1 83. h5 Kd4 84. g7 Rg1 $8 85. Kxf2 Rxg7 $8 86. Kf3 Rg5 $1) 83. Kxf2 Rxh4 $8 84. Kf3 Rh6 $1) 77... Rf1+ 78. Ke6 $2 {Here is the real (only) error in the game !} (78. Kg6 $3 Kc3 79. h5 $8 Kd4 80. h6 $8 Ke5 81. h7 $8 Rh1 82. Kg7 $8 Kf4 83. Kxf6 $3 {[#]} (83. h8=Q $2 Rxh8 $8 84. Kxh8 Kxg4 {is obviously losing}) 83... Rxh7 84. g5 $8 {(bR is poorly placed)} Ra7 85. g6 $8 Ra6+ 86. Kf7 $8 Kf5 87. g7 $8 Ra7+ 88. Kf8 $1 (88. Kg8 $1 Kg6 89. Kh8 $8) 88... Kf6 89. g8=N+ $8 Ke6 90. Nh6 $8) 78... Kc3 $8 79. h5 ( 79. g5 f5 $8 80. g6 f4 $8 81. Kf5 f3 $8 {as already seen}) 79... Kd4 $8 80. h6 Rh1 $8 81. Kxf6 Rxh6+ $8 82. Kf5 (82. Kf7 Ke5 $1 83. g5 Ra6 84. g6 Ra7+) 82... Kd5 83. g5 Rh1 (83... Rh1 84. Kf6 Rf1+ (84... Kd6 85. g6 Rf1+ $8) 85. Ke7 Rg1 $8 86. Kf6 Kd6 $8 87. g6 Rf1+ $1 (87... Kd7 88. Kf7 Rf1+ $8)) 0-1 [Event "?"] [Site "?"] [Date "1938.??.??"] [Round "?"] [White "Kozlowski, S."] [Black "+3214.12a3b5"] [Result "1-0"] [SetUp "1"] [FEN "8/n7/1p2N3/1k6/p7/K1R5/2P1R3/1q4B1 w - - 0 1"] [PlyCount "15"] [EventDate "1938.??.??"] [Source "ChessBase"] [SourceDate "2000.10.30"] 1. Nc7+ $8 (1. Re5+ $2 Ka6) 1... Ka5 2. Bxb6+ $3 {[#]} (2. Re5+ $2 b5 $8 3. Bb6+ $8 Kxb6 4. Re6+ $8 Kb7 $8 5. Nd5 $8 b4+ (5... Nc8) 6. Kxa4 $8 Qa2+ (6... bxc3 7. Rb6+ $8) 7. Kxb4 $8 Qxd5 8. Re7+ Kb6 9. Rxa7 $1 Kxa7 10. Rd3 $11) 2... Kxb6 ( 2... Qxb6 3. Re5+ $8) 3. Nd5+ $8 (3. Na8+ $2 Ka5 $1 $19) (3. Re6+ $2 Kb7 $8 4. Rc4 (4. Kxa4 Qa2+) 4... Qc1+ (4... Qd1) 5. Kxa4 Qa1+ 6. Kb3 Qb1+) 3... Ka5 ( 3... Kb7 4. Rc7+ $1 Ka6 5. Re6+ $8) (3... Ka6 4. Re6+ $8 Ka5 5. Rc5+ $8 Nb5+ 6. Rxb5+ {text}) (3... Kb5 4. Rb3+ $8 axb3 5. Nc3+ $8) 4. Rc5+ $8 Nb5+ 5. Rxb5+ Qxb5 6. Re5 $3 {[#]} Qc5+ (6... Qb8 7. Nc7+ $8 Kb6 8. Rb5+ $8 Kxc7 9. Rxb8 $8 Kxb8 10. Kxa4) 7. Nb4 $8 Qxe5 8. Nc6+ $8 {Presented at the 2015 Israeli Championship.} 1-0 [Event "?"] [Site "?"] [Date "2011.??.??"] [Round "?"] [White "Becker, R."] [Black "0000.35"] [Result "1/2-1/2"] [SetUp "1"] [FEN "8/1p2k3/4p1p1/8/1p2K3/6p1/2PP2P1/8 w - - 0 1"] [PlyCount "25"] [EventDate "2011.??.??"] [SourceDate "2010.01.29"] 1. Kd4 $8 (1. Ke5 $2 {(thematic try)} g5 $8 (1... b5 $2 2. d4) 2. Kd4 Kd6 $8 (2... Kf6 $2 3. Kc4 e5 4. Kxb4 $11) 3. Kc4 e5 $8 (3... Ke5 $2 4. Kxb4 Kd4 5. Kb3 e5 6. Kb2 $8 e4 7. Kc1 $8 e3 8. Kd1 $3 {[#]}) 4. Kxb4 Kd5 $8 5. Kc3 (5. Kb5 e4 $1 6. Kb6 (6. c3 e3 $1) 6... Kd4 $1 7. Kxb7 e3 $8 8. dxe3+ Kxe3 $8 {ZZ} 9. Kb8 Kd4 $8 {and the wK does not have the passage through f4: compare to text, variation 8.. .Kd4}) (5. Kb3 e4 $8 (5... Kd4 $2 6. Kb2 $8 {as already seen}) 6. Kc3 (6. Kb2 e3 $8 7. dxe3 Ke4 $8) 6... g4 7. d3 e3 8. d4 Ke4 9. d5 b5 {idem}) 5... e4 6. d3 e3 7. d4 Ke4 8. d5 b5 $3 {[#]} (8... Kxd5 $2 9. Kd3 $8) (8... e2 $2 9. Kd2 $8 Kxd5 10. Kxe2 Kd4 11. Kd2 Kc4 12. Kc1 Kc3 13. Kd1) 9. d6 b4+ $8 10. Kb3 (10. Kc4 e2 $8 11. d7 e1=Q 12. d8=Q Qc3+ 13. Kb5 Ke3 14. Qxg5+ Kf2 15. Qd5 Kg1 16. Qe4 Qd2 { idem}) (10. Kb2 e2 11. d7 e1=Q 12. d8=Q Ke3 13. Qb6+ Ke2) 10... e2 $8 11. d7 e1=Q 12. d8=Q Qc3+ 13. Ka4 Ke3 $8 14. Qxg5+ Kf2 $8 15. Qd5 Kg1 $3 {[#]} (15... Qxc2+ $2 16. Kxb4 $8 Kg1 17. Ka5 $1 $11 Qxg2 18. Qd4+ Qf2 19. Qd1+ Kg2 20. Qd5+ $1 Qf3 21. Qd2+ Kf1 22. Qc1+ $8 Kf2 23. Qb2+ Qe2 24. Qf6+ $8 Kg1 25. Qa1+ Kh2 26. Qh8+ $8 Kg2 27. Kb6 $1 Kf1 28. Qh1+ Kf2 29. Qa1 $3 {[#]} g2 30. Qf6+ $8 Qf3 31. Qb2+ $8 Kg3 32. Qg7+ $8 Qg4 33. Qc3+ $8 Kh4 34. Qh8+ $8) 16. Kb5 (16. Qe4 Qd2 $1) 16... Qxc2 17. Kxb4 Qxg2 18. Qd4+ Qf2 19. Qd1+ Kg2 20. Qd5+ Qf3 21. Qd2+ Kf1 22. Qc1+ Kf2 23. Qb2+ Qe2 24. Qf6+ Kg1 25. Qa1+ Kh2 26. Qh8+ Kg2 27. Ka5 (27. Qh6 Qe5 $1) (27. Qa8+ Kf1 $1 28. Qh1+ Kf2 29. Qh4 Qe5 $3) 27... Kf1 28. Qh1+ Kf2 29. Qh4 (29. Qa1 Qe1+ $1) 29... Qe5+ 30. Kb6 Kf3 $19) (1. Kf4 $2 Kf6 $8 2. Kxg3 Kg5 $8 {ZZ} 3. Kf3 Kf5 $8 {ZZ} 4. Ke3 e5 $1 5. d3 g5 6. Kf3 g4+ $8 7. Ke3 b6 $1 8. g3 b5 9. Ke2 e4 $19) 1... Kd6 (1... g5 2. Kc4 $1 Kd6 3. Kxb4 Kd5 4. Kb5 e5 5. Kb6 $11) (1... b3 2. cxb3 $8 Kd6 3. Ke4 (3. b4 e5+) 3... e5 4. b4 Ke6 5. b5 b6 6. Kf3 (6. Kd3) 6... Kd5 7. Ke3 $3 {ZZ[#]} g5 (7... Kc5 8. Ke4 $8 Kc4 9. Kxe5 Kd3 10. Kf4) 8. Kf3 Kc5 (8... Kd4 9. Kxg3 $8) 9. Ke4 $3 Kc4 (9... Kxb5 10. Kxe5) 10. Kxe5 Kd3 11. Kf5 Ke2 12. d4 Kf2 13. d5 Kxg2 14. d6 Kf3 15. d7 g2 16. d8=Q g1=Q $11) 2. Kc4 $8 e5 3. Kxb4 $8 (3. d3 $2 Kc6 $8 4. Kxb4 Kd5 $8 5. Kc3 ( 5. c3 e4 $8) 5... Kc5 $8 (5... e4 $2 6. Kd2) 6. Kd2 Kb4 $8 7. Ke2 Kc3 $8 8. Kd1 b5 9. Kc1 b4 10. Kd1 b3 11. cxb3 Kxb3 $19) 3... Kd5 4. Kb5 $8 (4. Kc3 $2 e4 $8 5. d3 e3 6. d4 Ke4 7. d5 b5 $1 {as already seen}) 4... e4 5. Kb6 $8 Kd4 6. Kxb7 $8 e3 7. dxe3+ $8 Kxe3 8. Kb8 $3 {ZZ[#] Succeeding in facing the 4 constraints: not to disturb the c2-pawn, not to lose the said pawn, not to move too far away from g3, not to be placed on a check of the future Queen g1.} (8. c4 $2 Kd4 $8) (8. Kc7 $2 Kf2 $8) (8. Kb6 $2 Kf2 $8) (8. Ka8 $2 Kd4 $8) (8. Kc6 $2 Kf2 $8) (8. Ka6 $2 Kd4 $8 9. Kb5 Kc3 $8) 8... g5 {Asks exactly the same questions.} (8... Kd4 9. Kc7 $8 Kc3 10. Kd6 $8 Kxc2 11. Ke5 $8 Kd3 12. Kf4 $8 $11) (8... Kf2 9. c4 $8 Kxg2 10. c5 $8 Kf2 11. c6 $8 g2 12. c7 $8 g1=Q 13. c8=Q $8 Qb1+ 14. Ka7 $11) 9. Kb7 $3 {ZZ[#]To receive the same answers !} (9. Kc7 $2 Kf2 $8) (9. Ka8 $2 Kd4 $8) 9... Kd4 (9... Kf2 10. c4 $8) (9... g4 10. Kb8 $3 {[#](passage through f4 is assured again)} Kf2 (10... Kd4 11. Kc7 Kc3 $2 12. Kd6 $18) 11. c4 $8 Kxg2 12. c5 $8 Kf2 13. c6 $8 g2 14. c7 $8 g1=Q 15. c8=Q $8 Qb1+ 16. Ka8 Qe4+ 17. Ka7 $11) 10. Kc6 $8 Kc3 11. Kd5 $8 Kxc2 12. Ke4 $8 Kd2 13. Kf3 $8 1/2-1/2 [Event "Troll Masters"] [Site "Gausdal"] [Date "1990.??.??"] [Round "4"] [White "Shirov, A."] [Black "King, D."] [Result "1-0"] [ECO "E20"] [WhiteElo "2500"] [BlackElo "2515"] [PlyCount "77"] [EventDate "1990.01.??"] [EventType "swiss"] [EventRounds "9"] [EventCountry "NOR"] [SourceDate "2010.01.29"] 1. d4 e6 2. c4 Bb4+ 3. Nc3 c5 4. d5 Nf6 5. f3 exd5 6. cxd5 d6 7. e4 O-O 8. Nge2 a6 9. Ng3 b5 10. a4 bxa4 11. Qxa4 Nbd7 12. Be2 Nb6 13. Qc2 a5 14. O-O c4 15. Nd1 Nfd7 16. Ne3 Ba6 17. Nef5 g6 18. Nh6+ Kh8 19. Be3 a4 20. f4 f6 21. Rad1 Qc7 22. Kh1 Kg7 23. f5 Ne5 24. fxg6 hxg6 25. Ng4 (25. Qc1) 25... Nxg4 26. Bxg4 c3 27. Rf3 Nc4 28. Be6 Nxe3 29. Rxe3 Rh8 30. Rf3 Qc4 (30... a3 31. bxa3 (31. bxc3) 31... Ba5 32. e5 $1 dxe5 33. d6 Qb7 34. Nf5+) (30... Bc4 31. e5 $1 Bb3 32. Qe4 Bxd1 33. Rxf6) (30... Qe7 31. Rd4 $1) (30... Rh7 31. bxc3 (31. Rd4) 31... Bc5 32. Qxa4) 31. bxc3 (31. Rxf6 $1 Kxf6 (31... Rxh2+ 32. Kxh2 Rh8+ 33. Bh3 Kxf6 34. Rf1+ Kg7 35. Qf2 $8) 32. Qf2+ Ke5 33. Qe3 $1 (33. Qf7 $1) 33... Kf6 (33... Rh5 34. Nxh5) 34. Qf4+) (31. Qf2 $1 Bc5 (31... Raf8 32. Nf5+ $1 gxf5 33. Rg3+) 32. Nf5+ $3 Kf8 (32... gxf5 33. Qg3+ $1 Kf8 34. Qg6) 33. Qg3 $8 g5 34. Nxd6 c2 35. Rxf6+) 31... Bc5 32. e5 $3 {[#]} (32. Qc1 Rh4) 32... dxe5 (32... fxe5 $2 33. Rf7+ Kh6 34. Qc1+ g5 35. Rf6+) 33. Nf5+ $3 {[#]} gxf5 (33... Kf8 34. Nd6 $1 {(or in d4, or in e3)} Qb3 (34... Bxd6 35. Qxg6) (34... Qh4 35. Rh3) 35. Rxf6+ Ke7 36. Rf7+ Kxd6 (36... Kd8 37. Rd7# {Arabic mat}) 37. Rd7# {: shoulder pad mat}) 34. Rg3+ $8 Kf8 (34... Kh6 35. Qxf5) 35. Qxf5 $8 Qf4 (35... Qh4 36. Rh3 $8 Kg7 (36... Qxh3 37. gxh3 Ke7 38. Qg6) 37. Rxh4 Rxh4 38. g3 $1 (38. Qf3 Rah8 39. Qg3+) 38... Rh6 39. d6) 36. Qg6 $8 Ra7 37. Rh3 $1 (37. d6 $1 Bxd6 38. Rh3 $8 {idem}) 37... Rxh3 38. Qg8+ Ke7 39. d6+ $8 (39. d6+ Bxd6 40. Qf7+ $8 Kd8 41. Rxd6+) 1-0 [Event "Moskva (GMA)"] [Site "?"] [Date "1989.??.??"] [Round "?"] [White "Gheorghiu, F."] [Black "Shirov, A."] [Result "0-1"] [ECO "E81"] [WhiteElo "2515"] [BlackElo "2450"] [PlyCount "56"] [EventDate "1989.??.??"] [SourceDate "2010.01.29"] {47/715. "I was not in a very good frame of mind, having 1.5 out of 4, with no hope of an honourable place. no hope of a top spot. I decided to just play an interesting game, without worrying about the result. All the more so as my opponent was the very experienced Romanian grandmaster whom everyone in Riga remembered from the 1979 interzonal" (A. Shirov).} 1. d4 Nf6 2. c4 g6 3. Nc3 Bg7 {"I don't consider East Indian to be completely correct, but I like this opening where the possibilities for creative play are far superior to others" (AS).} 4. e4 d6 5. f3 O-O 6. Be3 c5 (6... Nc6 ) 7. Nge2 (7. dxc5 dxc5 8. Qxd8 Rxd8 9. Bxc5 Nc6 (9... Nfd7) 10. Ba3 b6 11. Nge2 e6 12. Rd1 Nd7 13. b3 Bb7 14. g3 Nde5 15. Bg2 Nd3+ 16. Kf1 a6 17. f4 b5 18. Bc1 bxc4 19. bxc4 Na5 $11) (7. d5 e6) 7... Nc6 8. Qd2 b6 $1 (8... a6 $2 9. dxc5 dxc5 10. Qxd8 Rxd8 11. Bxc5 Nd7 12. Be3 Na5 13. Nf4 Ne5 $2 14. Bb6) (8... e6 $1 9. O-O-O Nd7 (9... b6) 10. Bh6 Bxd4 11. Nxd4 cxd4 12. Nb5 e5 13. Nxd6 Nc5 $1 14. Bxf8 Qxf8 $44 {AS}) (8... e5) 9. Rd1 (9. d5 Ne5 10. Ng3 h5 $1 11. Be2 h4 12. Nf1 a6 {Timoschenko,G 2455-Lanka,Z 2420, SSSR 1988} 13. Bh6 $13) (9. g4) 9... e6 $1 $146 (9... e5 10. dxc5 dxc5 11. Nd5 (11. Qxd8) 11... Nd4 12. Nec3 $14 {AS}) 10. g3 (10. d5 {AS}) 10... Ba6 (10... Re8 11. dxc5 dxc5 12. Qxd8 Rxd8 (12... Nxd8 $6 13. Nb5) 13. Rxd8+ Nxd8 14. Bg2 $11 {AS}) 11. b3 Re8 12. Kf2 $6 (12. Bg2 $6 d5 $1 $15 13. e5 (13. dxc5 dxc4 14. Qxd8 Rexd8 15. Rxd8+ Rxd8 16. cxb6 axb6 17. Bxb6 Rb8 $36 {AS}) (13. cxd5 exd5 14. dxc5 bxc5 15. exd5 Nd4 $1) (13. Nb5 cxd4 (13... dxe4 14. dxc5) 14. Nexd4 Nxd4 15. Bxd4 e5 (15... dxe4 16. fxe4) 16. Bb2 d4 17. O-O Bb7) 13... cxd4 14. Bxd4 Nxd4 15. Nxd4 dxc4 16. exf6 Qxf6 17. Ne4 Qe7) (12. d5 $6 exd5 13. cxd5 (13. Nxd5 Nxd5 14. Qxd5 Nb4 15. Qd2 $2 (15. Qxd6 Nc2+ 16. Kf2 Bd4 $1 {AS}) 15... d5 $1 16. a3 dxe4 17. axb4 (17. Qxd8 Nc2+ 18. Kd2 Raxd8+ 19. Kxc2 Rxd1 20. Kxd1 exf3) 17... Qxd2+ $1 {AS} 18. Rxd2 exf3) (13. exd5 $2 Ne5) 13... Ne5 14. Ng1 (14. Bg2 Nd3+ 15. Kf1 c4 $13 { AS in Informant}) (14. Kf2 Qe7 15. Bg2 b5) 14... Bxf1 (14... b5) (14... Bc8 $13) 15. Kxf1 Qd7 $17 {AS}) (12. dxc5 $1 dxc5 13. Bg2 $11 {AS}) 12... d5 $3 {[#]The "liberating thrust" sets the fire on board. "It was an intuitive move: I calculated almost nothing, and even now I am unable to assess the position correctly. But my opponent was obviously not prepared for the irrational situation that arises" (AS). Later, AS is still of the opinion that black is better. He quotes the comment of Kramnik (13 years old!) who was passing by: "It is hard to believe that White can survive". AS himself was 16 at the time of this game.} 13. e5 ( 13. dxc5 dxe4 $15 14. Qxd8 Rexd8 15. Rxd8+ Rxd8 16. Nxe4 Nxe4+ 17. fxe4 bxc5 ( 17... Ne5 18. cxb6 Ng4+ 19. Kf3 Nxe3 20. Kxe3 Bh6+ 21. Kf2 axb6 22. Nc3 Rd2+ 23. Be2) 18. Nf4 (18. Nc1 {AS})) (13. cxd5 exd5 14. exd5 (14. e5 Bxe2 $1 15. Bxe2 cxd4 $1 16. Bxd4 Nxd4 17. Qxd4 Rxe5 $1 $17 {AS}) 14... Nxd5 (14... Bxe2 15. Bxe2 Nxd4) 15. Nxd5 Bxe2 16. Bxe2 cxd4 $17) (13. exd5 {(not considered by AS)} exd5 14. dxc5 Ne5 (14... dxc4 15. Qxd8 Raxd8 16. Rxd8 Rxd8 17. cxb6 axb6 18. bxc4 $11) 15. Bf4 (15. cxd5 $2 Neg4+) (15. Nxd5 $2 Neg4+ $1 16. fxg4 Ne4+) 15... Qc8 16. c6 (16. Kg2 $6 dxc4) 16... dxc4 17. Bxe5 Rxe5 18. Nd4 Nd5 (18... b5)) 13... cxd4 14. Bxd4 Nd7 (14... Nh5 15. g4 Qh4+ 16. Kg2 Nxd4 17. Qxd4 Bb7 18. gxh5 Qg5+ 19. Kf2 (19. Ng3 Bxe5) 19... Bxe5 20. Qe3 Qh4+ 21. Kg1 Qxh5 22. Bg2 Rad8 $44) 15. cxd5 (15. f4 {("counter-shirovian" move)} dxc4 16. Bg2 Qc7 17. Ne4 Red8 18. Qe3 Bf8 19. Bf3 {: compensation is far from obvious}) 15... Ncxe5 $15 16. Nf4 (16. dxe6 fxe6 {(Xf3 AS)} 17. Qe3 $1 Ng4+ (17... Qe7 18. h3) 18. fxg4 e5 19. Bxb6 Rf8+ 20. Kg1 Qxb6) 16... Bb7 $1 (16... Bxf1 17. Rhxf1 Nxf3 18. Kxf3 e5 19. Ne6 (19. Bxe5 Bxe5 $13 {AS}) 19... fxe6 20. Be3 Nf6 21. d6) (16... Nd3+ 17. Bxd3 Bxd4+ 18. Kg2 Bxc3 19. Qxc3 Rc8 20. Qb2 Bxd3 21. dxe6 $1 {[#]} Rc2+ (21... Qf6 22. Qxf6 Rc2+ 23. Kh3 Nxf6 24. Rxd3 Rxa2 25. Re1) 22. Qxc2 Bxc2 23. Rxd7 fxe6 24. Rxd8 Rxd8 25. Re1 Rd2+ 26. Re2 Rxe2+ 27. Nxe2 e5 $15) 17. Be2 (17. Bb5 Nxf3 $1 18. Kxf3 e5 19. Bxe5 Bxe5 $1 $15 {/\} 20. Bc6 $6 Bxc3 $1 (20... Rc8 $1 {AS}) 21. Qxc3 Ne5+ 22. Kg2 Rc8) (17. dxe6 $1 {(not considered by AS)} fxe6 (17... Bxf3 $2 18. exd7 Qxd7 19. Bb5 Qb7 20. Bxe8 Ng4+ 21. Kg1) (17... Nc5 $2 18. Qe3 $1) (17... Nxf3 $2 18. exf7+ Kxf7 19. Bc4+ Kf8 20. Bxg7+ Kxg7 21. Qxd7+) 18. Be2 Qe7 (18... Bxf3 19. Bxf3 Nxf3 20. Kxf3 e5 21. Bxe5 (21. Bxb6 axb6 22. Qd5+ Kh8 23. Qxd7 exf4 $8 24. Qxd8 Rexd8 25. Rxd8+ Rxd8 26. Rd1 $11) 21... Nxe5+ 22. Kg2 $11) (18... Nc5 19. Kg2) 19. Rhf1 Rf8 20. Kg1 g5 21. Nh5 Nxf3+ (21... Bxf3 22. Nxg7 Qxg7 23. Qe3 g4 24. Bxf3 gxf3 25. Nb5 $44 ) 22. Bxf3 Bxd4+ 23. Qxd4 Bxf3 (23... Rxf3 $2 24. Qxd7) 24. Qxd7 Qc5+ 25. Rf2 Bxh5 26. Qxe6+ Bf7 27. Qf6 $1 (27. Qe4 $2 Rae8 $1 (27... Qxc3 $2 28. Rxf7 $3 {[#]} Qc5+ 29. Kh1 Kxf7 30. b4 $3 Qe7 31. Rf1+) 28. Qf5 Re5 29. Qf3 Re3 $19) (27. Qe1 Rae8 28. Ne4) 27... Bxb3 {(all white figures are under attack, but...) } 28. Rd5 $3 {[#]} Rxf6 (28... Qxf2+ 29. Qxf2 Rxf2 (29... Bxd5 30. Qd2) 30. Rxg5+ Kf7 31. Kxf2 Be6 32. Ke3 Rc8 33. Nb5 (33. Kd4)) (28... Bxd5 29. Qxg5+ $8 Kh8 30. Qe5+ $8) 29. Rxc5 Rg6 30. Rc7 Be6 31. Ne4 $44) (17. Ne4 Bxd5) (17. Bg2 Nxf3) 17... exd5 $15 18. Nfxd5 (18. Rhe1 {(the less evil according to AS)} Nc5 (18... Rc8) 19. Kg2 (19. Bb5 $2 Ned3+) 19... Qd6 {AS} (19... Ne6)) (18. Rhf1 Rc8) 18... Nf6 $1 {[#]} 19. Nf4 $2 (19. Bxe5 $1 {(not considered by AS, who sees the decisive mistake one move earlier)} Rxe5 20. Bc4 $8 (20. Nf4 $2 Ng4+ $1) (20. Nxf6+ $2 Qxf6 21. Rhf1 (21. Kg2 Rxe2+) 21... Rh5) 20... b5 (20... Qf8) (20... Qd6) (20... Kh8) ( 20... Rf5 21. Kg2 b5 22. Rhe1 (22. Nxf6+ Bxf6 23. Qxd8+ Rxd8 24. Rxd8+ Bxd8 25. Be2 Rc5 26. Rd1) 22... Nxd5 (22... bxc4 23. Ne7+) 23. Nxd5 Kh8 24. g4 $1 bxc4 25. gxf5 c3 $44 26. Qd3 Qg5+ 27. Kf1) 21. Rhe1 $3 {[#]} (21. Nxf6+ $2 Qxf6 22. Bd5 ( 22. Nd5 Qc6 $19) (22. Be2 Rae8 $19) 22... Rd8 $19) (21. f4 $2 Rh5 $1 (21... Ne4+ 22. Nxe4 Rxe4 23. Bxb5 Rd4)) (21. Qf4 $2 Nxd5 22. Bxd5 Bxd5 23. Qd2 Qb6+) 21... bxc4 (21... Rxe1 22. Qxe1 $8 bxc4 23. Ne7+ $8 Kf8 $8 24. Rxd8+ Rxd8 25. bxc4 Re8 26. Nxg6+ hxg6 27. Ne2 Kg8 28. Qb4 Bc6) 22. Rxe5 $8 Nxd5 23. Rxd5 $8 Bxd5 24. Qxd5 (24. Nxd5 c3 25. Qc2 $15) 24... Qb6+ (24... Qf8 25. Qa5) 25. Kg2 Rc8 26. Ne4 c3 (26... cxb3 27. axb3 Rc2+ 28. Kh3 $11) 27. Nd6 Rc7 28. Nc4 Qf6 $15 29. Qd8+ Qxd8 30. Rxd8+ Bf8 31. Rd3 $6 (31. Rd1) 31... Bb4 $1 32. Rd1 Re7 33. Kf2 (33. Kf1 $2 c2 $19) 33... Bc5+ 34. Kf1 $15) (19. Nxf6+ Qxf6 20. Rhe1 ( 20. Qf4 Qxf4 21. gxf4 Ng4+ $1 22. Kg3 (22. Kg1 Rad8 (22... Ne3 {AS})) (22. fxg4 Bxd4+) 22... Ne3 23. Bxg7 Nxd1) (20. h3 Nxf3 21. Bxf6 Nxd2 22. Bxg7 Bxh1 23. Bf6 Ne4+ 24. Nxe4 Bxe4) (20. Rhf1 Rad8) 20... Qf5 (20... Ng4+ 21. Kg1 Qxd4+) 21. Bxe5 Rxe5 22. Qd3 Qh3 23. Bf1 (23. Kg1 Rh5) 23... Qxh2+) 19... Qe7 $1 ( 19... g5 20. Bxe5 Qxd2 21. Rxd2 Rxe5 22. Nd3 Rf5 23. Rc1 Rd8 $17) 20. Rhe1 (20. h3 Rad8) (20. Bxe5 Qxe5 21. h3 Bf8) 20... Rad8 $19 {"It is already difficult to suggest something for White: the whole black arsenal -- 7 figures -- participates in the attack! (AS). However, it would be enough to place the pawn g3 to g2 and the wK to g1 to make everything in order !} 21. Qc1 (21. Bb5 Rxd4 $1 22. Qxd4 Nfg4+ $1 (22... Neg4+ $2 23. Kg2) 23. fxg4 Nxg4+ 24. Kf1 Qxe1+ 25. Rxe1 Nxh2+ 26. Kg1 Bxd4+) (21. Qe3 Rxd4 (21... Bxf3) 22. Qxd4 Neg4+ $1 23. Kg2 Ne3+ 24. Kh1 Nxd1 25. Rxd1 (25. Qxd1 Qe3 26. Qd3 Bxf3+) 25... g5 $1 (25... Ng4 $1) 26. Nh3 (26. Ng2 Ne4 $1) 26... g4 $1) (21. Nb5 a6) (21. Kg1 Qb4) (21. Kf1 Bxf3) 21... g5 $3 {[#]"To all these figures is added a pawn !" (AS).} (21... Neg4+ 22. Kg1 Rxd4 23. Rxd4 Bxf3 24. Nb5 g5) (21... Nfg4+ 22. fxg4 Rxd4 23. Ncd5 Qd7) (21... Rc8 22. h4) (21... Rxd4 $6 22. Rxd4 Nfg4+ 23. Kg2 $8 (23. fxg4 $2 Nxg4+ 24. Bxg4 Bxd4+ 25. Kf1 Qxe1+ 26. Qxe1 Rxe1+ 27. Kxe1 Bxc3+ 28. Ke2 f5) 23... Qc5 24. Nb5 $1) 22. Bb5 (22. Nh3 g4 $1 23. Bb5 (23. Ng5 gxf3 24. Nxf3 Nfg4+) 23... gxf3 $1 24. Bxe8 Nfg4+ 25. Kf1 (25. Kg1 Rxd4 $1) 25... Nxh2+ 26. Kg1 f2+ $1 27. Kxh2 Ng4# {AS}) (22. Ng2 Nfg4+ $1 (22... Rxd4 23. Rxd4 Qc5 ( 23... g4 $1) 24. Nb5 Neg4+ 25. fxg4 Ne4+ 26. Kg1 Nc3 $1 27. Kh1 Bxd4 28. Nxd4 Qxd4 29. Qxg5+ Kh8 30. Bf3 Ne4 $1 (30... Rxe1+ 31. Nxe1 Ne4 32. Qe7) 31. Bxe4 Rxe4) (22... Neg4+ 23. Kg1 Rxd4) 23. fxg4 Qf6+ 24. Kg1 Qc6 $1) 22... Rxd4 $1 $19 23. Rxd4 Nfg4+ 24. Kf1 (24. fxg4 Nxg4+ 25. Kf1 Nxh2+ 26. Kg1 (26. Kf2 Bxd4+ ) 26... Qxe1+) 24... Nxh2+ 25. Kg2 Nhxf3 26. Nfd5 Nxd4 27. Bxe8 Qe6 $1 (27... Qxe8) 28. Qe3 Nc2 {"After this victory I decided to continue playing "relaxed", finishing with 5.5 out of 9" (AS).} 0-1 [Event "2#"] [Site "?"] [Date "1961.??.??"] [Round "?"] [White "Larsen, L."] [Black "4555.24"] [Result "1-0"] [SetUp "1"] [FEN "5B1b/2pP1Q2/B3N3/1r1p3K/N1k4p/R5p1/2P1R3/5nq1 w - - 0 1"] [PlyCount "1"] [EventDate "1961.??.??"] [SourceDate "2010.01.29"] 1. -- 1-0 [Event "2#"] [Site "?"] [Date "1944.??.??"] [Round "?"] [White "Mentasti, G."] [Black "4285.12"] [Result "1-0"] [SetUp "1"] [FEN "3bb3/N2Q4/8/p1R5/qkNP4/6R1/1B1p1K2/1n1B4 w - - 0 1"] [PlyCount "1"] [EventDate "1944.??.??"] [SourceDate "2010.01.29"] 1. -- 1-0 [Event "2#"] [Site "?"] [Date "1925.??.??"] [Round "?"] [White "Maybee, E."] [Black "1715.22"] [Result "1-0"] [SetUp "1"] [FEN "7B/8/8/1R3p1K/N1r1k2p/1Q5N/3PrP2/4n3 w - - 0 1"] [PlyCount "1"] [EventDate "1925.??.??"] [SourceDate "2010.01.29"] 1. -- 1-0 [Event "2#"] [Site "?"] [Date "1948.??.??"] [Round "?"] [White "Becker, GA."] [Black "1218.02"] [Result "1-0"] [SetUp "1"] [FEN "8/2n5/5p1Q/8/p2k4/N1N1R1R1/1n4K1/B7 w - - 0 1"] [PlyCount "1"] [EventDate "1948.??.??"] [SourceDate "2010.01.29"] 1. -- 1-0 [Event "2#"] [Site "?"] [Date "1977.??.??"] [Round "?"] [White "Lukyanov, V."] [Black "1815.01"] [Result "1-0"] [SetUp "1"] [FEN "8/4n3/3r3r/QpNR1B2/2k5/1N6/8/KR6 w - - 0 1"] [PlyCount "1"] [EventDate "1977.??.??"] [SourceDate "2010.01.29"] 1. -- 1-0 [Event "3#"] [Site "?"] [Date "1917.??.??"] [Round "?"] [White "Havel, M."] [Black "1054.03"] [Result "1-0"] [SetUp "1"] [FEN "8/6n1/6Q1/2B2p2/2b3B1/7p/1K2p3/4kN2 w - - 0 1"] [PlyCount "1"] [EventDate "1917.??.??"] [SourceDate "2010.01.29"] 1. -- 1-0 [Event "3#"] [Site "?"] [Date "1972.??.??"] [Round "?"] [White "Loschinsky, L."] [Black "4848.55"] [Result "1-0"] [SetUp "1"] [FEN "3RK1B1/p1P1Pn2/3Pk1NR/1p1p2P1/1Q1bN1P1/1p1p4/q1r1n3/5r2 w - - 0 1"] [PlyCount "1"] [EventDate "1972.??.??"] [SourceDate "2010.01.29"] 1. -- 1-0 [Event "4#"] [Site "?"] [Date "1930.??.??"] [Round "?"] [White "Zepler, E."] [Black "0840.24"] [Result "1-0"] [SetUp "1"] [FEN "1r5R/b5P1/1p4K1/1p3p2/rp6/kP6/7R/3B4 w - - 0 1"] [PlyCount "1"] [EventDate "1930.??.??"] [SourceDate "2010.01.29"] 1. -- 1-0 [Event "4#"] [Site "?"] [Date "1931.??.??"] [Round "?"] [White "Grossi, D."] [Black "3452.45"] [Result "1-0"] [SetUp "1"] [FEN "BN2K3/2N1p3/1PPkP3/2pp4/5P2/1R3p2/2r2p1B/4qb2 w - - 0 1"] [PlyCount "1"] [EventDate "1931.??.??"] [SourceDate "2010.01.29"] 1. -- 1-0 [Event "11#"] [Site "?"] [Date "1973.??.??"] [Round "?"] [White "Goumondy, C."] [Black "0084.56"] [Result "1-0"] [SetUp "1"] [FEN "8/1b3p2/7b/3PBPpn/ppP1p3/pP1k4/2N3P1/1B2K3 w - - 0 1"] [PlyCount "21"] [EventDate "1973.??.??"] [SourceDate "2010.01.29"] 1. Nd4+ $1 (1. Nxb4+ $2 Ke3 2. Nc2+ Kd3 3. Nxa3+ Ke3 4. c5 Ba6 5. Nc2+ Kd3 6. Nb4+ Ke3 7. d6 Nf4 $1 (7... Nf6 $1)) (1. Nxa3+ $2 Ke3 2. Nc2+ Kd3 3. c5 Ba6 4. Nxb4+ Ke3 5. d6 Nf4 $1) (1. c5 $2 a2 $1) 1... Ke3 (1... Kc3 $2 2. Nc6+ Kxb3 3. Na5#) 2. f6 $1 Ng3 (2... Ng7 $2 3. Ne2 Nf5 (3... Ne6 4. dxe6) 4. Bh2) 3. Nc2+ $1 Kd3 4. Nxa3+ (4. c5 $2 a2 $1) 4... Ke3 5. Nc2+ $1 (5. c5 $2 bxa3 $1) 5... Kd3 6. c5 $1 Ba6 (6... axb3 $2 7. Na3+ Ke3 8. Nc4#) 7. Nxb4+ Ke3 8. d6 $1 Bb7 ( 8... Bc4 $2 9. bxc4) 9. Nc2+ $1 {Third return.} Kd3 10. Na3+ Ke3 11. Nc4# 1-0 [Event "h#2 b) without bN c) neither Bh1"] [Site "?"] [Date "1999.??.??"] [Round "?"] [White "Backe, E."] [Black "0424.00"] [Result "1-0"] [SetUp "1"] [FEN "KB3R2/8/8/8/3kr3/3N4/4n3/7B b - - 0 1"] [PlyCount "1"] [EventDate "1999.??.??"] [SourceDate "2010.01.29"] 1... -- 1-0 [Event "h#3 3 sol"] [Site "?"] [Date "1979.??.??"] [Round "?"] [White "Lindgren, B."] [Black "0656.14"] [Result "1-0"] [SetUp "1"] [FEN "8/nBn1r3/1pP2p2/2bk4/8/pp1r2B1/8/K7 b - - 0 1"] [PlyCount "1"] [EventDate "1979.??.??"] [SourceDate "2010.01.29"] 1... -- 1-0 [Event "s#2"] [Site "?"] [Date "1994.??.??"] [Round "?"] [White "Zalokotski, R."] [Black "1228.14"] [Result "0-1"] [SetUp "1"] [FEN "1nBK4/3p1Q2/p1p2n2/RN1N1k2/6R1/7P/p7/B7 w - - 0 1"] [PlyCount "1"] [EventDate "1994.??.??"] [SourceDate "2010.01.29"] 1. -- 0-1 [Event "s#2"] [Site "?"] [Date "1877.??.??"] [Round "?"] [White "Shinkman, W."] [Black "4784.34"] [Result "0-1"] [SetUp "1"] [FEN "4n3/pB4N1/2Q2R2/1P2k3/p3p3/PbK2Pp1/1B1r2r1/4b2q w - - 0 1"] [PlyCount "1"] [EventDate "1877.??.??"] [SourceDate "2010.01.29"] 1. -- 0-1 [Event "s#2"] [Site "?"] [Date "1873.??.??"] [Round "?"] [White "Shinkman, W."] [Black "4185.04"] [Result "0-1"] [SetUp "1"] [FEN "2q4b/1b6/2n5/N7/p1Q3R1/k1pNB3/p4p2/K4B2 w - - 0 1"] [PlyCount "1"] [EventDate "1873.??.??"] [SourceDate "2010.01.29"] 1. -- 0-1