greffier's word
---
Master, in his castle in Cannes, was still in good shape for this new cybernetic session.
A few technical problems occurred during this 21st century course, mainly due to the duration (!!) of the course.
Indeed, every 3 hours, a break forced the Master to regenerate a new meeting id.
Pierre, who is now a regular of this kind of course, joined Daniel and me to reinforce the audience.
---
Master's words
---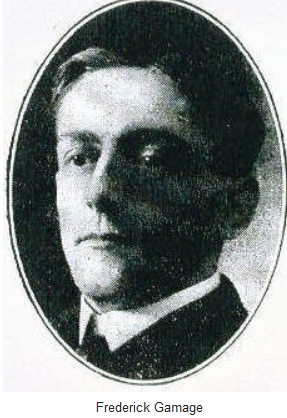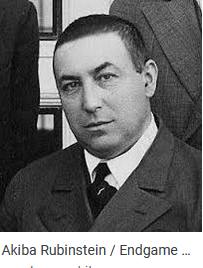 As the European Championship has been widely covered, we will settle for a selection of 6 problems from the open, which are much easier. Only the 3# and the 2# helpmate will make you think a bit.
The practical endgame and the study each have a ZZ. But in the game played, it is strangely... at the moment the game stops. The result is that Black had an extra opportunity to save himself, unnoticed by the Romanian expert, by getting the same position earlier, but with the changed move. On the other hand, in the study, the ZZ represents only a tiny part of its wealth, as it only serves to force a black pawn to drop a square, whereas by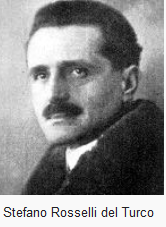 elsewhere, it will be necessary to manoeuvre 9 moves to remake the same check, but with another black pawn disappeared from the chessboard. When we look at the soporific games of the super-tournaments of the news, and we savour the beauty of this study and this endgame, there is no match.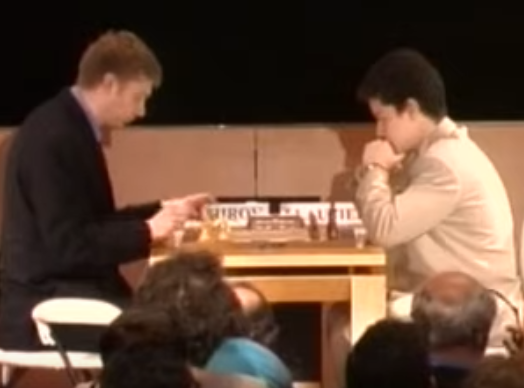 The game of the day pitted the 'French Shirov' against the 'Latvian Lautier', at least if we are to believe a plumitif of a French magazine, a magazine which at the time still enjoyed a certain notoriety. This writer was, nolens volens, the source of the outpouring of energy that was deployed there. I couldn't resist the pleasure of putting the same opponents back into play, for (at least) one such... hot extract. In both cases, the game "should not" have been lost by our compatriot. But it was.
The fairy session is devoted to problems which do not pass, or pass very badly, in "chess base" notation, royal coitus in madrasi or Mars circe, in particular, not being much appreciated. Our master clerk, who has become a master tamer of this kind of beasts, will make all this more... human, or at least more animal, in the good sense of the term!
Finally, an easy and amusing Anglo-Bosnian 6# helpmate, seen a few days ago.
I wish you all a good summer and many artistic joys.
Master's diagrams
[Event "2#"] [Site "?"] [Date "1996.??.??"] [Round "?"] [White "Zheltonozhko, Pletenev & Richkov"] [Black "1458.34"] [Result "1-0"] [SetUp "1"] [FEN "8/1p1rN2n/4R3/1P3B2/pK1kNPbQ/4pp2/2P5/1n2B3 w - - 0 1"] [PlyCount "1"] [EventDate "1996.??.??"] [SourceDate "2010.01.01"] 1. -- 1-0 [Event "3#"] [Site "?"] [Date "2004.??.??"] [Round "?"] [White "Gamage, F."] [Black "1888.47"] [Result "1-0"] [SetUp "1"] [FEN "8/6pn/1pK1NPBp/1rpR2p1/1p1br1P1/p2k1b1Q/1PR2P1n/N1B5 w - - 0 1"] [PlyCount "1"] [EventDate "2004.??.??"] [SourceDate "2010.01.01"] {Posthumous problem.} 1. -- 1-0 [Event "5#"] [Site "?"] [Date "1908.??.??"] [Round "?"] [White "Herland, S."] [Black "0441.74"] [Result "1-0"] [SetUp "1"] [FEN "8/8/2P3p1/5P1N/6P1/1PBPp3/prP1p1P1/kbR1K3 w - - 0 1"] [PlyCount "1"] [EventDate "1908.??.??"] [SourceDate "2010.01.01"] 1. -- {Given at the Iasi Open 2015. A moment of rest for the participants although... the "grandmaster" Marin has dried up !} 1-0 [Event "s#2"] [Site "?"] [Date "2005.??.??"] [Round "?"] [White "Bourd, E."] [Black "4888.26"] [Result "0-1"] [SetUp "1"] [FEN "2N2r1b/1npB1p2/R1b2k2/1p3NpQ/PP1Kp3/2B2rp1/8/q1n2R2 w - - 0 1"] [PlyCount "1"] [EventDate "2005.??.??"] [SourceDate "2010.01.01"] 1. -- 0-1 [Event "h#2 b) Nh7 on f8"] [Site "?"] [Date "2006.??.??"] [Round "?"] [White "Navon, E."] [Black "3778.28"] [Result "1-0"] [SetUp "1"] [FEN "7b/3Kp2N/p2BR2p/r3pn1p/pPrnkNbP/4pp2/3q4/8 b - - 0 1"] [PlyCount "1"] [EventDate "2006.??.??"] [SourceDate "2010.01.01"] 1... -- 1-0 [Event "h#5,5 2 sol"] [Site "?"] [Date "1999.??.??"] [Round "?"] [White "Abdurahmanovic, F & Ellinghoven B"] [Black "0376.03"] [Result "1-0"] [SetUp "1"] [FEN "8/1n6/3n3r/p2kpp2/4b3/1K6/1B6/b7 w - - 0 1"] [PlyCount "1"] [EventDate "1999.??.??"] [SourceDate "2010.01.01"] 1. -- 1-0 [Event "?"] [Site "?"] [Date "1924.??.??"] [Round "?"] [White "Rubinstein, Rosselli del Turco"] [Black "0800.77"] [Result "1-0"] [SetUp "1"] [FEN "rr6/p1p3p1/3pkp1p/5R2/3pP1PP/PP1P4/1KP5/5R2 w - - 0 27"] [PlyCount "55"] [EventDate "1924.??.??"] [Source "ChessBase"] [SourceDate "2000.11.22"] 27. g5 $1 {Typical minority attack.} (27. b4 c5 {Marin} (27... a5)) 27... hxg5 28. hxg5 Rf8 (28... fxg5 29. Rxg5 Rg8 30. Rg6+ Ke7 31. Rf5 (31. b4 a5 32. Kb3 {MM}) 31... Rad8 (31... a5 32. Rd5) 32. Ra5 Kf7 33. Rg4 Ra8 34. Rd5 $16) 29. b4 (29. gxf6 Rxf6 30. Rxf6+ gxf6 31. b4 (31. Rf5 c5) 31... Rh8 (31... a5) 32. Kb3 c6 (32... Rh2 {MM} 33. Rf5) 33. Rf5 d5) 29... a5 30. Kb3 (30. gxf6 axb4 31. axb4 Rxf6 32. Rxf6+ gxf6 33. Kb3 Ra7 (33... c6) 34. Kc4 Ra2 35. Rf2 Ra4 36. Kb5 Ra3 37. Kc6 Rc3+ {MM}) 30... axb4 31. axb4 c5 (31... Ra7 32. Kc4 Ra2 33. R1f2 Ra4 34. Ra5 $1 {MM}) 32. c3 (32. bxc5 $4 Rfb8+ 33. Kc4 Ra4#) 32... Rac8 (32... dxc3 33. bxc5) 33. gxf6 gxf6 $6 (33... Rxf6 $142 34. Rxf6+ gxf6 35. b5 dxc3 36. Kxc3 Ra8 37. Rb1 d5 $1 38. b6 dxe4 39. dxe4 Ke5 {MM} (39... Kd7 40. Rf1 Ra4) 40. Kc4 Kxe4 41. Re1+ Kf4 42. Kxc5 f5 $11) 34. bxc5 (34. b5 {MM} dxc3 35. Kxc3 Ra8 36. Rb1 Rfb8) 34... dxc5 (34... Rxc5 35. Rxc5 (35. cxd4 Rb8+ 36. Ka4 Rxf5 37. Rxf5 Rb1 {MM}) 35... dxc5 36. Rf5 Rb8+ 37. Kc4 dxc3 38. Kxc3 (38. Rxc5 c2 39. Kd4 c1=Q 40. Rxc1 f5 41. Rc6+ Kd7 $8 $11) 38... Rb5 39. Kc4 Ra5 40. Rxc5 Ra4+ 41. Kc3 Ra1 42. Kd4 $16) 35. Kc4 dxc3 36. Kxc3 (36. Rxc5 Rxc5+ 37. Kxc5 Rc8+ 38. Kd4 c2 39. Rc1 f5 $11) 36... Rc6 37. Kc4 Rc7 38. e5 $6 (38. Rxc5 Rxc5+ 39. Kxc5 Rc8+ 40. Kd4 Ra8 {enters in comment of 34th black}) 38... Rd7 39. Rxf6+ {Criticized by M. Marin.} (39. exf6 Rff7 (39... Rd4+ 40. Kc3 Rd6 ( 40... Rd5 $2 41. Rxd5 Kxd5 42. f7 $18) 41. f7 Rd7 42. R1f3 {MM} Ra7 43. Rf6+ Ke7 44. Kc4 Rc7 45. Rh6 Rcc8 46. Rh7 Rc7 47. Rh5) (39... Kf7 40. Rg5 (40. Rxc5 Ra8 $1) 40... Ke6 41. Rxc5 (41. Rg7 Rd4+ 42. Kxc5 Rd5+ 43. Kc6 Rc8+ 44. Kb6 Rxd3 45. Re7+ Kd6) 41... Rd6 42. Rc7 $1 Rxf6 43. Re1+ Kf5 44. d4 Rd8 45. d5 ( 45. Rf1+ Kg6 $8 46. Rg1+ Kf5 47. d5 Rh6) 45... Rh6 46. Rf7+ (46. Kc5 Rh2) 46... Kg6 $8 47. Rfe7 Rh4+ (47... Rh2 48. Re8 Rc2+ 49. Kd3) 48. Kc5 Rh2 49. R1e6+ Kf5 50. Rf7+ Kg5 51. d6) 40. Rxc5 (40. R5f4 Rd6 41. R1f3 Rc6 42. Rh4 Rd6 43. Kxc5 Rc7+) 40... Rd6 $8 {[#]} (40... Rxf6 $4 41. Rc6+ {MM}) 41. Re1+ (41. Rcf5 Rc7+) (41. Rc8 Kd7 42. Ra8 Rc6+) 41... Kxf6 (41... Kd7 $1) 42. d4 Ra7 (42... Re7 $2 43. Rf5+ $8) 43. d5 Ra4+ 44. Kc3 (44. Kb5 Rd4 $11) 44... Kf5 $11 45. Rh1 Ke5 (45... Rg4) 46. Rh5+ Kf6 $8) 39... Rxf6 40. exf6 Kf7 $8 41. Rf3 Rc7 $8 42. Rf5 (42. Kd5 Rc8 43. Kd6 c4 44. Kd7 Rc5 $8 $11 {MM}) 42... Rd7 $6 {Allows White to activate his rook, but probably not a decisive mistake. See the 47th move.} (42... Ra7 $1 43. Rf2 (43. Rxc5 Kxf6 $11) 43... Rc7) 43. Rd5 $1 Ra7 44. Rd6 Rc7 $8 (44... Ra5 $2 45. Kd5 $1 (45. Rb6 $1) 45... Rb5 46. Ra6 $1 Rb3 47. Kc4) 45. Kd5 Rc8 $8 46. Ke5 Rc7 $2 {A mistake not noticed by MM.} (46... Re8+ $3 47. Kf5 Re1 $1 48. Rd7+ Kf8 49. Rd5 Kf7 $1 (49... Re3 $1 50. Kf4 Re6) 50. Rxc5 Rf1+ $8 51. Ke5 Re1+ $8 52. Kd6 Kxf6 (52... Rd1) 53. d4 Re6+ $1 (53... Re8 $1 54. Rc7 Rd8+ $8 55. Rd7 Ra8 $8 56. d5 Ra6+ $8) 54. Kc7 Re7+ $8 55. Kd8 Ra7 $1 ( 55... Re6 $1) 56. Rc6+ Kf5 $8 57. d5 Ke5 $1 58. d6 Kd5 $8 59. Rb6 Kc5 $8 $11) ( 46... c4 $2 47. Rd7+ $8 Kf8 (47... Ke8 48. Rh7 $8 Rc6 (48... cxd3 49. Rh8+ $8 Kd7 50. Rxc8 d2 51. Rc5 $3 {[#]} d1=Q 52. Rd5+ $8 Qxd5+ 53. Kxd5 {MM}) 49. Rh6 $3 {[#] (threatens f7+)} (49. f7+ $2 Ke7 $8 50. Kd5 Rd6+ $8 51. Kxc4 Rc6+ 52. Kb5 Rd6) 49... Kf7 50. Kd5 $8 Rc8 51. dxc4 $18) (47... Kg6 48. Rg7+ Kh6 49. d4 $8 (49. dxc4 $2 Rxc4 $8 50. Rg8 Rc7 $8 51. Ke6 Rc6+ $8) 49... c3 50. Rg1 $3 c2 51. f7 $8 Kh7 52. d5 $18 {MM}) 48. Kf5 $8 c3 (48... cxd3 49. Kg6 $8 Ke8 50. Rxd3) 49. Kg6 $8 Ke8 (49... c2 50. Rh7 $8 Ke8 51. f7+ $8 Ke7 52. f8=Q+ $1 Kxf8 53. Rh8+) 50. Re7+ $1 (50. Ra7 $1 c2 51. Kg7 $8 Kd8 52. f7 $8 Rc7 53. Ra1) 50... Kd8 51. Re1 c2 52. f7 $8 {MM}) 47. Rd8 $2 {...And not by the "great Akiba" either.} ( 47. Rd5 $3 {ZZ} Rc8 (47... c4 48. Kd6 $8 Rc8 49. Kd7 $8) (47... Kg6 48. Ke6 Rc6+ 49. Ke7) (47... -- 48. Kd6 (48. Rd8 Ra7 $1 49. Rh8 Ra1 50. Rh7+ Kf8 51. Rd7 Re1+ 52. Kd6 Rf1) 48... Rc8 $8 49. Kd7 Rh8 $1 (49... Ra8 $2 50. Rxc5 $8 Kxf6 51. d4 $8 Ra7+ 52. Rc7 $8 Ra5 53. Kd6 $8 Ra6+ 54. Rc6) (49... Rf8 $1 50. Rxc5 Kxf6 $8 51. d4 Rf7+ $8) 50. Rxc5 Kxf6 $8 51. d4 Rh7+ $3 {[#]} 52. Kd6 Rh8 $3 53. d5 Rd8+ $8 54. Kc7 Ke7 $8 $11) 48. Rd7+ $8 Kf8 (48... Kg6 49. Rg7+ Kh6 50. Kd6) 49. Kf5 $1) 47... c4 $2 {This one too: MM says there is no better, while AR does not refute.} (47... Ra7 $3 {(ou en b7)} 48. Rh8 (48. Kf5 Ra1 $1 49. Rd7+ Kf8 {idem}) 48... Ra3 $1 (48... Ra1 $1) 49. Rh7+ Kf8 50. Rd7 {(MM believes it's winning)} (50. Ke6 Ra6+ $8 51. Kf5 Ra1) 50... Ra1 $3 {[#](ou a2)} 51. Ke6 Re1+ $8 52. Kd5 Rf1 53. f7 Rc1 $8 54. Kd6 (54. Rc7 Rd1 $8) 54... Rc2 $1 (54... Kg7 $1) 55. Rc7 Rd2 $8 $11) (47... Rc6 $2 48. Rd7+ $8 Kf8 49. Kf5 $18 { MM}) 48. Rh8 $2 (48. Kd6 $8 c3 (48... Ra7 49. dxc4 $8) 49. Rh8 $3 {[#]} Kxf6 (49... c2 50. Rh7+ $8) (49... Ra7 50. Rh7+ $8) 50. Kxc7 $8 c2 51. Rh1 (51. Rh6+ Ke5 52. Rc6 $8) 51... Ke5 52. Rc1 $8 {MM}) 48... Rc6 $8 (48... Rc5+ $2 49. Kd6 $8) (48... Kg6 $2 49. f7 (49. Kd6)) 49. Rh7+ (49. Kd5 Rxf6 50. dxc4 Ke7 51. c5 Kd7 $11 {MM}) 49... Kf8 $8 (49... Kg8 $2 50. f7+ $8 Kf8 51. Kd5 $8 {MM}) (49... Kg6 $2 50. Rg7+ $8 Kh6 51. Rg8 $1 Rc7 52. dxc4 {MM}) 50. Kf5 c3 $1 {Risky but not losing.} (50... cxd3 $1 {(most comfortable)} 51. Kg6 (51. Rd7 Rc1 $11) 51... Ke8 $8 52. Re7+ (52. Rh8+ Kd7 53. Rh1 Rc2 54. f7 Rg2+ 55. Kf6 Rf2+ 56. Kg7 Rg2+ 57. Kf8 d2 $11) (52. Rh4 Rd6 $8) 52... Kd8 $8 53. Re1 (53. Re3 Rd6 $8 54. Kg7 d2 $8 55. f7 $8 d1=Q $8 56. f8=Q+ $8 Kc7 $8 57. Rc3+ Rc6 $8 {MM}) 53... d2 $1 (53... Kd7 $1 54. Rd1 (54. Kg7 Rc2 55. f7 Rg2+ $8 56. Kh6 Rf2 {MM}) 54... Rd6 $8 55. Kg7 Rd4 $1 56. f7 Rg4+ $8 57. Kf6 Rf4+ $8 58. Kg6 Ke7 59. Re1+ Kd7 $11 {MM}) (53... Rc2 $2 54. f7 $8 Rg2+ 55. Kh5 Rh2+ 56. Kg4 Rh8 57. Kf5 d2 58. Rh1 $3 {MM} Rf8 59. Ke6) (53... Rd6 $1 54. Kg7 d2 $8 55. Rd1 Rd3 $8 {idem}) 54. Rd1 Rd6 $8 55. Kg7 Rd3 $3 {[#]} (55... Rd4 $2 56. f7 $8 Rg4+ 57. Kf6 $8 Rf4+ 58. Ke6 $8 Re4+ 59. Kf5 $8) 56. f7 Rg3+ $8 57. Kf6 Rf3+ $8 58. Ke6 Re3+ $8 {avec la "distance de sécurité" !}) 51. Kg6 Ke8 $8 52. Rh8+ {MM says this is a mistake, but in reality White cannot win.} (52. Re7+ Kd8 $8 53. Re1 (53. Kg7 c2 $1 54. f7 $8 Kxe7 55. f8=Q+ $8 Kd7 56. Qf5+ $1 Ke8 57. Qe4+ Kd7 $8 58. Qg4+ Ke8 59. Qh5+ Kd7 60. Qh3+ $2 Kc7 $8 {MM}) 53... c2 $3 {[#]} (53... Kd7 $2 54. Kg7 $1 Kd6 55. f7 $1 Rc8 56. f8=Q+ Rxf8 57. Kxf8 Kd5 58. Re4 $1 $18 {MM} c2 59. Rc4 $8) 54. Rc1 $8 Kd7 $3 {ZZ[#]} (54... Ke8 $2 55. Kg7 $8) 55. Kg7 (55. d4 Rc3 $1 (55... Kd8 $1 56. Kg7 Rc3 $8) (55... Ke8 $2 56. Kg7 $8)) (55. Kf7 Rc3 $1 (55... Rc5 $1) (55... Rc7 $1)) 55... Ke6 $1 (55... Rc7 $1 56. f7 Ke6 $8 {idem}) 56. Re1+ (56. f7 Rc7 $8 57. Kg8 {idem}) 56... Kd5 $8 57. f7 Rc7 $8 (57... Rc8 $2 58. Rc1 $8) 58. Rc1 Ke6 $8 59. Kg8 Rxf7 $8 60. Re1+ Kd5 $1 (60... Kf6 $1 61. Rf1+ Kg6 62. Rg1+ Kf6 $8) 61. Kxf7 Kd4 $8 $11) (52. Rh1 c2 $8 53. Kg7 Rc7+ $8 54. Kg8 c1=Q $1 (54... Kd7 $1) 55. Rxc1 Rxc1 56. f7+ Kd7 57. f8=Q Rc8 $3 {MM[#]} 58. Qxc8+ Kxc8 59. Kf7 Kd7 $8 $11) 52... Kd7 53. Rh1 c2 $2 (53... Ke6 $1 54. f7 Kd5+ $8 {below}) (53... Kd6 $1 {S. Rosselli} 54. f7 Kd5+ $3 {[#]} (54... Ke5+ $2 55. Kg5 $3 {[#]} (55. Kg7 $2 Rc8 $11 {SR}) 55... Rc8 56. Re1+ $8 Kd4 57. Re8 $1) ( 54... Ke7+ $2 55. Kg7 $8) (54... Kc5+ $2 55. Kg7 $1 Rc7 56. Rh4 $8) 55. Kg5 ( 55. Kg7 Rc7) 55... Rc8 $8 56. Re1 Rf8 $8 (56... c2 $2 57. Rc1 $8 Ke6 58. Rxc2) 57. Kf6 Kd4 $11) (53... -- {White to move would win by} 54. Rf1 $1 { or elsewhere, but not by the two most natural moves} (54. Kg7 $2 Ke6 $1 (54... Rc7 $1) 55. f7 Rc7 $8) (54. Rc1 $2 c2 $8 {ZZ}) 54... Ke6 (54... c2 55. Rc1 $8 {text}) 55. f7 $8) 54. Rc1 $8 {[#]It is rare that a resigning position is a ZZ, but it is.} (54. Rc1 Ke8 (54... Rc7 55. f7 $8 Ke7 56. Re1+ $8 (56. Kg7 $2 Ke6 $8 57. Re1+ Kd5 $8 {as already seen in the analysis of the 52nd move })) (54... Rc8 55. f7 $8 Ke6 56. Rxc2 $8) (54... Ke6 55. f7 $8 Ke7+ 56. Kg7 $8) (54... -- $11 {: voir 52e}) 55. Kg7 $8 Rc7+ 56. Kg8 $8 Rc8 57. f7+ $8 Ke7+ 58. Kg7 $8) 1-0 [Event "?"] [Site "?"] [Date "2013.??.??"] [Round "?"] [White "Becker, R."] [Black "4000.02"] [Result "1-0"] [SetUp "1"] [FEN "8/8/p3K3/3p4/3N4/6k1/7q/5Q2 w - - 0 1"] [PlyCount "41"] [EventDate "2013.??.??"] [SourceDate "2010.01.01"] {The d5-pawn obstructs two important lines. It must therefore be eliminated. Then Qd5, in order to return to the game, must have the b5 square. As it is impossible to capture the a6-pawn without freeing the DN, there will be only one solution: put Black in zugzwang, so that he is forced to play ...a6-a5 , this precaution having however to precede the capture of d5, at a moment when Queen + Knight coordination is maximal. "Simple chess", once one understands this !} 1. Ne2+ $8 (1. Qf3+ $2 Kh4 {[#](ZZ : see 4th text move)} 2. Qf6+ (2. Nf5+ Kg5 3. Ne3 Qf4 $1) 2... Kg3 (2... Kg4 3. Qf5+ Kg3 $8 4. Qd3+ Kg4 $8 {idem}) 3. Qg5+ (3. Qe5+ Kg2 $8 {see further}) 3... Kf2 $8 4. Qd2+ Kg3 $8 5. Qd3+ (5. Qc3+ Kg4 $8) (5. Nf5+ Kh3 $8 6. Qc3+ { (mini-exercise 1, where the Pa6 can be removed)} (6. Qd3+ {(mini-exercise 2, by deleting a6 as well)} Kg4 $3 {[#]} (6... Kg2 $2 7. Ne3+ $8 Kh1 8. Qf1+ Qg1 9. Qh3+ Qh2 10. Qf3+ $8) 7. Ne3+ Kf4 $3 {[#]: the d5-pawn saves Black, see text at move 19}) (6. Qe3+ Kg4 $1 (6... Kg2 $1)) 6... Kg2 $3 {[#]} (6... Kg4 $2 7. Ne3+ $8 Kf4 8. Qe5+ $1) 7. Ne3+ Kh1 $3 {[#](same remark, Qc6 does not check)} 8. Qe1+ Qg1 9. Qh4+ Qh2 {and Qe4+ followed by Qb1+ is prevented}) 5... Kg4 $8 6. Qf5+ (6. Qg6+ Kf4 $8) (6. Qf3+ Kh4 $8 {gives back the ZZ}) 6... Kg3 $8 7. Qe5+ Kg2 $8 8. Qxd5+ Kf1 $3 {[#](this time, it is the a6 pawn that saves Black, by forbidding Qb5+, see text on the 9th move)} 9. Qc4+ Kg2 $8 10. Qc6+ (10. Qe2+ Kh1 $8) 10... Kh3 $3 {[#](wQ lacks a check on h7 or h5)} (10... Kg3 $2 11. Qf3+ $8 {: see text on 13th}) 11. Qf3+ Qg3 $8 12. Qf1+ Qg2 $8 $11) (1. Nf5+ $2 Kg4 2. Ne3+ Kg3 $8) (1. Qd3+ $2 Kg4 $8 2. Qf5+ (2. Qf3+ Kh4 $8) 2... Kg3 $8 3. Qe5+ (3. Qg5+ Kf2 $8 {: see 7th move variation}) 3... Kg2 $8) 1... Kh4 (1... Kg4 $6 2. Qf5+ $8 Kh4 3. Qh7+ $8) 2. Qf6+ $8 Kh3 (2... Kh5 $6 3. Qh8+ $8) 3. Qf3+ $8 (3. Qf5+ $2 Kg2 $8) 3... Kh4 4. Nd4 $3 {ZZ[#]} (4. Nf4 $2 Kg5 $1 (4... Qc2 $1 5. Qh3+ Kg5 6. Qg3+ Kh6 {(g6 is defended)} 7. Qh4+ Kg7) 5. Nh3+ Kh4 $8 6. Nf2 Qg3 $1 $11) 4... a5 $1 (4... Qg1 5. Nf5+ $8 (5. Qf4+ $2 Qg4+ 6. Nf5+ Kh3 $8 ) (5. Qf6+ $2 Kh3 $8 6. Qh6+ Kg2 $8) 5... Kg5 6. Ne3 $3 {[#]} Kh4 (6... Kh6 7. Ng4+ $8 Kg5 8. Qf6+ $8) (6... d4 7. Qf6+ $8) 7. Kf7 $3 {[#]} Kg5 (7... d4 8. Ng2+ $8 Kg5 9. Qf4+) 8. Qf6+ $8 Kh5 9. Qh8+ $8) (4... Qb8 5. Nf5+ $8 Kg5 6. Qg2+ $8 Kh5 7. Qh3+ $1) (4... Kg5 5. Qf5+ $8 Kh6 6. Qf6+ $1 Kh7 7. Nf5 $8 Qe2+ (7... Qc7 8. Qh6+ $1 Kg8 9. Ne7+ $1) 8. Kf7 $8 Qh5+ 9. Kf8 $8) (4... Qb2 $6 5. Nf5+ $8 Kg5 6. Qg3+) (4... Qh3+ $6 5. Nf5+ $8) (4... Qg3 $6 5. Nf5+ $8) 5. Qf6+ $8 Kg4 ( 5... Kh3 6. Qf5+ $8 {idem}) 6. Qf5+ $8 Kg3 (6... Kh4 $6 7. Nf3+ $8) 7. Qe5+ $8 (7. Qg5+ $2 Kf2 $8 (7... Kh3 $2 8. Qh5+ $8 {: comment below}) 8. Qd2+ Kg3 $8 {as already seen with first move}) 7... Kg2 $1 (7... Kh3 8. Qh5+ $8 Kg3 ( 8... Kg2 9. Qf3+ $1 Kg1 10. Ne2+ $8) 9. Nf5+ $8 Kg2 10. Ne3+ $8 Kg1 11. Qd1+ $8 Kf2 12. Ng4+ $1) 8. Qxd5+ $8 Kf1 $1 (8... Kg3 $6 9. Qg5+ $1 {text on 16th}) ( 8... Kf2 $6 9. Qf3+ $1 Ke1 10. Qc3+ $1 (10. Qe4+ $1) 10... Kf1 11. Qd3+ $8) ( 8... Kh3 $6 9. Qh5+ $1) 9. Qb5+ $3 {[#]The difference, which is hardly "small" !} Kg2 (9... Kf2 10. Qe2+ $1 Kg3 11. Nf5+ $1 Kh3 12. Qf3+) 10. Qb7+ $8 Kh3 (10... Kf1 11. Qb1+ $8 Kf2 (11... Kg2 12. Qe4+ $8 {text}) 12. Qc2+ $1 Kg3 13. Nf5+ $1 Kh3 14. Qd3+ $1 {: text on 19th}) (10... Kg3 $6 11. Qf3+ $1) 11. Qh7+ $8 {Now the return to this column is possible.} Kg2 (11... Kg3 $6 12. Nf5+ $1) 12. Qe4+ $8 Kg3 (12... Kf1 13. Qd3+ $8 Kf2 (13... Kg2 14. Qf3+ $8) 14. Qe2+ $1 Kg3 15. Nf5+ $1) (12... Kh3 13. Qf5+ $8 {text}) 13. Qf3+ $8 (13. Qd3+ $6 { (waste of time)} Kf4 14. Qf3+ $8 Kg5 15. Qf6+ $8 Kg4 16. Qf5+ $8) 13... Kh4 14. Qf6+ $8 {as on 5th, d5 pawn less.} Kg4 (14... Kh3 15. Qf5+ $8) 15. Qf5+ $8 Kg3 16. Qg5+ $8 {In the absence of the Pd5, the bad becomes good and the good is only wasting time.} (16. Qe5+ $6 Kg2 $1 {and you have to do it all over again, that's 9 lost moves !}) 16... Kf2 17. Qd2+ $8 Kg3 18. Nf5+ $8 Kh3 19. Qd3+ $1 {Here we are in the mini-exercises, but without the Pd5, which leads to an inevitable dual.} (19. Qc3+ $1 Kg2 (19... Kg4 20. Ne3+ $8) 20. Ne3+ $8 Kh1 21. Qc6+ $1 (21. Qe1+ $6 Qg1 22. Qh4+ $8 Qh2 23. Qe4+ $8 Kg1 24. Qb1+ $1 {ou en g6} ) 21... Kg1 22. Qc1+ $8 {: these two suites inoperative if bPd5}) 19... Kg2 ( 19... Kg4 20. Ne3+ $8 Kf4 21. Qd6+ $8 {thanks to disappearance of Pd5}) 20. Ne3+ $8 Kf3 (20... Kf2 21. Ng4+ $1) (20... Kg3 21. Nf1+ $8) (20... Kh1 21. Qb1+ $1 { (ou en f1)} Qg1 22. Qe4+ Kh2 23. Qh4#) 21. Nf1+ $8 1-0 [Event "Wch U18"] [Site "Timisoara"] [Date "1988.??.??"] [Round "?"] [White "Shirov, A."] [Black "Lautier, J."] [Result "1-0"] [ECO "E48"] [PlyCount "93"] [EventDate "1988.??.??"] [EventType "swiss"] [EventRounds "11"] [EventCountry "ROM"] [SourceDate "2010.01.01"] 1. d4 Nf6 2. c4 e6 3. Nc3 Bb4 4. e3 c5 5. Bd3 Nc6 6. Nge2 cxd4 7. exd4 d5 8. cxd5 Nxd5 9. O-O O-O 10. Bc2 Bd6 (10... Re8 11. Qd3 g6 12. Rd1 Bf8 13. Qf3 {AS} ) (10... Qh4 {AS}) 11. Ne4 (11. Qd3 Qh4 {AS}) 11... Be7 12. a3 b6 (12... Qb6 $6 13. Qd3 g6 14. Rd1 Rd8 15. Qf3 e5 16. Ng5 Nf6 17. Qb3 Qxb3 18. Bxb3 $16 {Salov, V (2710)-Timman,J (2635)/Sanghi Nagar (m/3) 61/594 1994}) (12... Re8 13. Qd3 g6 14. Bh6 b6 {idem}) (12... e5 $11 {AS} 13. dxe5 Nxe5) (12... Qc7 13. Qd3 Rd8 14. Rd1 b6 15. N4c3 g6 16. Bb3 Nxc3 17. Qxc3 Ba6 {Yashtylov,A (2315)-Shaposhnikov, E (2500)/Samara 2000}) (12... Bd7 13. Qd3 g6 14. Bh6 Re8 15. Rac1 Rc8 16. Bb1 a6 17. Rfd1 Na5 18. b4 {Gonzalez Zamora,J (2521)-Ricardi,P (2515)/Turin 2006}) 13. Qd3 g6 14. Bh6 Re8 15. Rfe1 $146 (15. Rac1 Bb7 16. Ba4 (16. Rfd1 Rc8 17. Qg3 Nf6 (17... Qc7 18. Nf4 Nb8 {(Lutz,C (2445)-Marciano,D (2325)/Bad Wildbad 1990)} 19. Nxd5 Bxd5 20. Bf4 Qd8 21. Nd6 Bxd6 22. Bxd6) 18. Ng5 Qd6 (18... Qd5) 19. Qh4 Na5 20. Nf4 Rc4 (20... Nc4) 21. Nxf7 $1 Kxf7 {(Semkov,S (2470)-Psakhis, L (2550)/Yerevan 1988)} 22. Bg5 $1 Rxc2 23. Rxc2 e5 24. Bxf6 Bxf6 25. Qxh7+ Bg7 26. Nxg6 exd4 27. Nh4 $13) (16. Bb3) 16... Rc8 17. Rfd1 a6 (17... Bf8 18. Qh3 Qe7 19. Nf4 Bxh6 20. Qxh6 Nxf4 21. Qxf4 Red8 {Alvarez,J (2379)-Charbonneau,P (2386)/Bermuda 2002}) 18. Bxc6 (18. N2g3 b5 19. Bb3 Na5 20. Ba2 Rxc1 21. Bxc1 Nf6 22. Nc5 Bxc5 23. dxc5 Qxd3 24. Rxd3 Bd5 {Bunzmann,D (2595)-Avrukh,B (2585)/ Biel 1999}) 18... Rxc6 19. Rxc6 Bxc6 20. Qxa6 Qa8 21. Qxa8 Rxa8 22. N2c3 Rc8 23. Rc1 Bb7 24. Nxd5 Rxc1+ 25. Bxc1 Bxd5 26. f3 {Gelfand,B (2680)-Anand,V (2760)/Shenyang 2000}) 15... Bb7 16. Rad1 Rc8 17. N2c3 (17. Bb1 Nb8 18. N2c3 Nd7 19. Nb5 Ba6 20. Qb3 Bxb5 21. Qxb5 N7f6 {Krush,I (2452)-Sargissian,G (2660)/ Las Vegas 2009}) (17. Bb3 $1 a6 18. N2g3 Nb8 19. Qf3 Rc7 $6 (19... Nd7) 20. Nh5 Nd7 $8 21. h4 N7f6 $2 (21... Rc8) 22. Nhxf6+ Nxf6 23. d5 $18 {Kamsky,G (2695) -Short,N (2665)/Linares (m/5) 61/595 1994}) 17... a6 $6 (17... Na5 $1 18. Qg3 Nc4 19. Ba4 Bc6 20. Bb3 Nxc3 21. Nxc3 (21. bxc3 $2 Bxe4 $1 22. Rxe4 Nd6 23. Rg4 Nf5 $17 {Shirov,A-Psakhis,L (2560)/USSR 46/767 1988}) 21... Bd6 (21... Bd5) 22. Bf4 Bxf4 23. Qxf4 Qd6 24. Qxd6 Nxd6 25. d5 exd5 $11 {AS}) 18. Qg3 Bh4 (18... Nf6 19. Ng5 {(pour Cxe6)} Bd6 (19... Nh5 20. Qg4 f5 21. Bb3 $1 Bxg5 22. Qxg5 $16 {AS}) (19... Qd6) 20. Qf3 Rc7 21. Nce4 Nxe4 22. Bxe4 $16 {AS}) 19. Qh3 Be7 20. Rd3 $6 {AS even gives himself a "?".} (20. Nxd5 Qxd5 (20... exd5 21. Nc3 {pour Ff5}) 21. Nc3 (21. Bb3 $1 Qh5 22. Bxe6 Qxh3 23. Bxh3) 21... Qd6 22. d5 exd5 23. Rxd5 Bf8 24. Re4 Rxe4 25. Nxe4 Qe6 26. Qxe6 fxe6 27. Nf6+ Kf7 28. Rd7+ Ne7 ( 28... Kxf6 29. Bxf8 Rxf8 30. Rxb7) 29. Bxf8 Rxc2 30. h4 $14 {AS} Bc6 31. Rxe7+ Kxf6 32. Rxh7 e5) 20... f5 $1 (20... Na5 21. Rg3) 21. Ng3 (21. Nxd5 exd5 22. Nc3 Bg5 23. Rxe8+ Qxe8 24. Kf1 $11) 21... Bf6 22. Nge2 Qd7 (22... Qd6 $15) 23. Red1 Na5 24. Nf4 Nc4 (24... Nxf4 25. Bxf4 Nc4 26. Bc1 b5 $15 {AS}) (24... Nxc3 25. Rxc3 (25. bxc3 Be4 26. Rg3 Bxc2 27. Nxg6 hxg6 28. Rxg6+ Kf7 29. Qh5 Ke7 30. Rxf6 Kd6) 25... Rxc3 26. Qxc3 Rc8 27. Qd2 Qxd4 28. Qxd4 Bxd4 29. Rxd4 Rxc2 30. Rd8+ Kf7 31. Nd3 $11) 25. Ncxd5 Bxd5 26. Rg3 Re7 (26... Nxb2 $2 27. Nxg6) 27. Rdd3 {gets further entangled but, as the sequel will show, sometimes a bad plan is better than no plan at all } (27. Nxd5 {was simpler but without prospects :} Qxd5 (27... exd5 28. Bxf5) 28. Bb3 Rd7 29. Bg5 ({ more cautious} 29. Rgd3 b5) 29... Bxd4 30. Bf6 $6 (30. Rgd3 e5 31. Be3 Qe4) 30... Bxf6 $1 {[#]} 31. Rxd5 Rxd5 32. Qh6 (32. Re3 Nd2 $1) 32... Bg7 $1 (32... Bxb2 33. h4) (32... Be5 33. Rxg6+ hxg6 34. Qxg6+ Kf8 35. Qxe6 Rcc5 36. Qxf5+) 33. Qg5 $6 f4 $1 34. Qxf4 Nd2 $1 $19) 27... Nd6 {Gratified of a "?!" by AS.} (27... Nxb2 $1 28. Nxg6 hxg6 29. Rxg6+ Bg7 30. Bxg7 Rxg7 31. Rdg3 Rxc2 {(supposed to give the best chances for blacks according to AS, but is it really true that ?)} 32. Rxg7+ ( 32. Qh6 Rc7 $8 33. h4 Qe7 34. Rxg7+ Qxg7 $15 {AS}) 32... Qxg7 33. Rxg7+ Kxg7 34. Qg3+ Kf8 (34... Kf7 35. h4 Nd1 36. Qd6 {idem}) 35. h4 Nd1 36. Qb8+ (36. Qg5 ) (36. Qd6+ Ke8 37. Qb8+ Kd7 38. Qa7+) 36... Kf7 37. Qd6 $1 (37. Qxb6 Nxf2 38. Qa7+ Kf6 39. Qb8 Ne4 40. Qh8+) (37. Qa7+) 37... Nxf2 38. Qd7+ Kg6 39. Qe8+ Kh6 $11) 28. Bd1 $6 {The "preparation" of the sacrifice does not bring anything, so It is better to do it right away, avoiding the complexity that will follow. But it is understand that White hopes for more.} (28. Nxg6 hxg6 29. Rxg6+ Bg7 30. Bxg7 Rxg7 31. Rxg7+ Qxg7 32. Rg3 Rxc2 33. Rxg7+ Kxg7 34. f3 {(threatens Qg3+)} Nf7 (34... Nc4 35. Qg3+ Kf7 36. Qc7+) 35. Qg3+ Kf6 36. h4 (36. Qh4+ Kg6 $11) 36... Rxb2 37. h5 Ra2 38. Qg6+ Ke7 39. h6 Rxa3 40. h7 Ra1+ 41. Kh2 a5 42. Qg7 Ke8 $8 43. Qg8+ Ke7 $8 $11) 28... Ne4 $1 (28... Rc1 $2 29. Nxg6 $1 (29. Nh5 $1)) 29. Nxg6 $8 hxg6 30. Rxg6+ Bg7 $6 {AS considers this move to be a "bad foul", not seeing the resource with wQ's lock (see move 31). However, it is a mistake, insofar as, by 30...Rg7!, Black could play for the win !} (30... Rg7 $1 31. Rxf6 {(AS gives an "!" undoubtedly undeserved)} (31. Bxg7 Bxg7 32. f3 (32. Qh4 Qf7) 32... Nd6 33. Qh4 Kf8 34. b3 Rc1 (34... Nb5 35. Qg5 Nxa3 36. h4) 35. Kf2 Qc7 (35... Nb5) 36. Qg5 Nf7 37. Qd2 Kg8 $1 38. Qe3 (38. h4 Kh7 $1 39. h5 Bh6 40. Rxh6+ Nxh6 41. Qg5 Ng8) (38. Re3 Ra1 ( 38... Kh7 39. Rexe6) 39. g3 Nd6 40. Rexe6 Bxe6 41. Rxe6 Nb5) 38... Ra1 39. g3 Rxa3 (39... Kh7 40. Rxe6) 40. Rc3 Ra2+ 41. Be2 Qd7 42. h4 Kh7 43. h5 Nh8 $19) ( 31. Qh5 Rxg6 (31... Qf7 32. Bxg7 Bxg7 33. f3 Nf6 34. Qh6 Kf8 35. Qg5 Ng8 $17) 32. Qxg6+ Bg7 33. f3 Nd6 $17) 31... Nxf6 32. Bxg7 Qxg7 33. Rg3 Ng4 34. Qh5 Kf8 $1 (34... Rc1 35. Qe8+ Kh7 36. Qh5+ Qh6 37. Qf7+ Kh8 38. Qe8+ Kg7 39. Qe7+ Kg6 40. Qe8+ Kg5 41. Qg8+ Qg6 (41... Kf4 42. Rxg4+ fxg4 43. Qxg4#) 42. Qd8+ Kf4 43. Qd6+ Kg5 $8 $11 (43... e5 $2 44. Rxg4+ Qxg4 45. Qh6+ Qg5 46. g3+ Ke4 47. Qxg5 Rxd1+ 48. Kg2 Kxd4+ 49. Kh3) (43... Ke4 $2 44. f3+ Kd3 (44... Kxd4 45. Qf4+) 45. fxg4+ Kd2 (45... Kxd4 46. Qf4+) 46. Qf4+ Kxd1 47. Qf1+ $8 (47. Qf2 $2 {AS} f4 $3) 47... Kd2 48. Rd3+ $8 Kc2 49. Rc3+ $8) 44. Rxg4+ (44. Qd8+ Kf4 $11) 44... fxg4 45. h4+ $8 gxh3 46. Qe5+ $8 Kh6 $8 47. Qh8+ $8 Qh7 $8 48. Qf6+ $8 Qg6 $11) (34... Qh7 35. Bxg4) 35. Bxg4 fxg4 36. h3 {(compensation according to AS, but insufficient)} Qxd4 $1 {(fearless...)} 37. Rxg4 (37. Qxg4 Rc1+ 38. Kh2 Qxg4 39. Rxg4 Rc2) 37... Qxb2 38. Qh4 (38. Qg6 Ke7 (38... Rc1+ 39. Kh2 Ke7)) ( 38. Qh7 Qc1+ $8 39. Kh2 Qc7+) (38. Qh6+ Ke7 $8) 38... Qe5 $1 39. Rf4+ (39. Rg3 Be4) 39... Ke8 {(...and without reproach)} 40. Qg3 Qc3 $1 $19) (30... Kf7 $2 31. Qh5 $1 (31. Bh5 $1) 31... e5 32. Rg7+ $1 (32. dxe5 $1) 32... Ke6 33. Qxf5+ $3 {[#]} Kd6 34. dxe5+ Bxe5 35. Qxe4 (35. Qxd7+ Rxd7 36. Rxd7+ Kxd7 37. Bg4+) 35... Bxh2+ 36. Kxh2 Rxe4 37. Rxd7+ Kxd7 38. Rxd5+ Kc6 39. Rh5 $18) (30... Kh7 $2 31. Bf8+) 31. Qh4 (31. Qh5 Bb7 (31... Qe8 $2 32. Rh3 $1 Nf6 33. Qg5 $8 Qf8 34. Rg3 (34. Qh4) 34... Ng4 35. h3 Nxh6 36. Rxh6 $1 f4 37. Rg4 $18) (31... Nf6 32. Qh4 Ne8 $8 (32... Ne4 $2 33. Bxg7 Rxg7 34. Rh3 $3 {[#]}) 33. Bg5 (33. Rh3 e5) 33... Be4 34. Rh3 Kf8 $1) 32. Bf4 (32. d5 exd5 33. Rh3 $2 Nf6 {with a time saving decisive}) (32. Rh3 $2 Qxd4) (32. Bb3) 32... Rf7 (32... Nf6 33. Qh4 Ne4 $11) 33. Be5 Rf6 34. Bxf6 Nxf6 35. Qh6 Qf7 36. Rxg7+ Qxg7 37. Rg3 Ng4 38. Qxe6+ Qf7 39. Qe3 (39. Qe2 Re8 40. Qd2) 39... Kf8 (39... Re8 $2 40. Bb3 $1) 40. Qd2 Ke8 41. h3 Nf6 $11) 31... Bc4 $2 {The real decisive mistake.} (31... Qe8 $1 32. Qh5 Bc6 $3 {[#]} (32... Nf6 $2 33. Qg5 Qf8 (33... Rcc7 34. Qxf6) 34. Rg3 Ng4 35. f3 $1 (35. Qh5 $1 Nf6 36. Qh4) 35... Nxh6 36. Rxh6 f4 37. Rg4 {(it is the suite 31 Qh5 with Pf3 rather than h3)} Rc1 (37... Bxf3 38. gxf3) 38. Qh5 Rxd1+ 39. Kf2 $18 { AS}) (32... Rec7 $2 33. Rh3 $1 Nf6 34. Qg5 Qf8 35. Rg3 Ne8 36. Qh5 $1 (36. h4 $2 f4 $1) (36. Qh4) 36... Qf7 (36... f4 37. Bxg7 Rxg7 38. Rh6 $1 Rxg3 39. Rh8+ Kg7 40. Qh7+) 37. h4 Rc1 38. Bxg7 Nxg7 39. Kh2 {: Q and 2P should prevail over 2R}) (32... f4 $2 33. Rh3 Nf6 $8 (33... Rc1 $2 34. Rxg7+) 34. Qg5 $1 Qf8 ( 34... Qd7 35. Rxf6) 35. Qxf4 Ne8 36. Qh4 Rec7 37. Bxg7 (37. Bd2 Rc1) 37... Rxg7 38. Rh6 Rxg2+ 39. Kf1 $18) (32... Qf8 $2 33. Rh3 $1 Nf6 34. Qh4 Rec7 (34... Rcc7 $2 35. Bxg7 Rxg7 36. Qh8+ Kf7 37. Rxf6+) (34... f4 35. Qxf4) 35. Kf1 $1) 33. Bb3 (33. Rh3 $2 Qxg6 $3 {[#]} 34. Qxg6 Be8 $19 {: probably what AS missed} ) (33. f3 $6 Qxg6 (33... Nd6) 34. Qxg6 Be8 35. Qxg7+ Rxg7 36. fxe4 (36. Bxg7 Bb5 37. fxe4 Bxd3 38. Bh6 Bc2) 36... fxe4) 33... Bd5 $11) (31... Bb7 $6 32. d5 $1 exd5 33. Rh3 (33. f3) 33... Nf6 34. Rxg7+ Rxg7 35. Qxf6) 32. Bxg7 $1 Rxg7 33. Rh3 $1 Qxd4 (33... Rxg6 34. Qh8+ Kf7 35. Rh7+) 34. Qh8+ Kf7 35. Rxg7+ Qxg7 36. Qxc8 $18 Bd5 37. Qd7+ Kf6 38. Qxg7+ Kxg7 39. Bb3 (39. f4) 39... Ng5 40. Rg3 Kf6 41. Bxd5 exd5 42. Rc3 Ke5 43. Rc6 d4 44. Rxb6 d3 45. Kf1 Ne4 46. h4 Kd4 47. h5 1-0 [Event "Manila (izt)"] [Site "?"] [Date "1990.??.??"] [Round "11"] [White "Lautier, J."] [Black "Shirov, A."] [Result "0-1"] [ECO "E63"] [WhiteElo "2570"] [BlackElo "2580"] [PlyCount "64"] [EventDate "1990.??.??"] [SourceDate "2010.01.01"] {49/694. "I was in a competitive mood for this 2nd match against JL. Firstly because qualification for the candidates' tournament required a victory. Then because the Europe-Echecs magazine had qualified me as "second Lautier". I wanted to reverse the terms of the proposition" (A. Shirov).} 1. d4 Nf6 2. Nf3 g6 3. g3 Bg7 4. Bg2 O-O 5. O-O d6 6. c4 Nc6 7. Nc3 a6 8. h3 {A sort of echo of the previous black move. The idea is also an echo: Black having decided to delay the central move ...e7-e5, preparing instead ...Rb8 and . ...b5, White in turn delays e2-e4. He prepares Be3 (by suppressing ...Ng4) which, whatever happens, i.e. even after ...e7-e5 anyway, will support d4.} (8. d5 Na5 9. Nd2 c5) 8... Bd7 (8... Rb8 {- 49/(694)}) (8... e5 9. Be3 exd4 (9... Rb8 10. Rc1 exd4 11. Nxd4 Na5 12. b3 c5 13. Nf3 b5 14. cxb5 axb5 15. Ng5 Bb7 16. Nge4 Nxe4 17. Nxe4 Bxe4 18. Bxe4 Re8 19. Bf3 Rc8 20. Qd3 c4 21. Qd5 Re5 22. Qd2 Re8 {Gutman,L-Razuvaev,Y/Ashkhabad 1978/}) (9... Re8 10. Qd2 e4 11. Ng5 d5 12. Nxd5 Nxd5 13. cxd5 Qxd5 14. Rac1 f5 15. h4 Rd8 16. Rfd1 Qxa2 17. d5 {Reicher,E-Bednarski,J/Wijk aan Zee 1973}) 10. Nxd4 Ne5 11. b3 Nh5 12. Qd2 f5 13. Bg5 Bf6 14. Bh6 Bg7 15. Bxg7 Nxg7 16. Nd5 Rb8 17. e3 Ne6 18. Rad1 Nc5 {(Villeneuve,A-Caminade,C/Paris 1970)} 19. f4 Nf7 20. Qa5 c6 21. Qxd8 Nxd8 (21... Rxd8 22. Nxc6) 22. Nb6 $16) 9. Bg5 {"I doubt that it is better than the usual 9 Be3, since the provoked ...h6 reply can be useful for Black" (AS).} (9. Be3) (9. e4) 9... h6 10. Be3 Rb8 11. Nd5 (11. Rc1 b5 12. Nd2 (12. cxb5 axb5 13. Nd2 e5 14. dxe5 Nxe5 15. b3 b4 16. Nce4 Nd5 17. Bd4 f5 $11 { Anapolsky,S (2445)-Sulypa,A (2445)/zt 2000}) 12... e5 (12... Na5 $6 13. cxb5 axb5 14. b4 Nc4 15. Nxc4 bxc4 16. b5 $1 $14) 13. dxe5 Nxe5 $13) (11. Qd2 Kh7 12. Nd5 Ne4 (12... b5) 13. Qc2 f5 14. Nh4 e6 (14... Bxd4) 15. Bxe4 fxe4 16. Nf4 g5 (16... Rxf4 17. Bxf4 Nxd4) 17. Nxe6 {(winning according to AS)} (17. Qxe4+ Kg8) 17... Qe7 $3 {[#]} (17... Bxe6 $2 18. Qxe4+) 18. Nxf8+ (18. Qxe4+ $2 Kg8) 18... Rxf8 19. Ng2 Nxd4 20. Bxd4 Bxd4 21. Rad1 Bb6 $44) 11... b5 $146 {"The first risky decision", says AS first, only to play it again 5 years later.} (11... e6 12. Nxf6+ Qxf6 13. Qd2 g5 (13... Kh7 14. Rac1 Qe7 15. d5 Ne5 16. Nd4 $14 {Debarnot-Camara/Sao Paulo/1972}) 14. Rac1 {AS} (14. b4) 14... Qg6 15. Rfd1 (15. c5 d5) 15... Ne7) 12. Nxf6+ exf6 13. cxb5 (13. d5 Ne7 $22 14. c5 Nf5) (13. b3) (13. Qd2 bxc4 14. Bxh6 Bxh6 15. Qxh6 Rxb2 16. Nh4 Ne7 (16... Qe8 17. Bd5 { [%csl Rg6][%cal Gd5g8]} Be6 18. Bxc6 Qxc6 19. Nxg6 $10) (16... Re8 17. Nxg6 fxg6 18. Qxg6+ Kf8 19. Qh6+ Kg8 $10 (19... Ke7 $4 20. Qg7+ Ke6 21. d5+ Ke5 22. Rad1 $1)) 17. Bd5 $1 {[%cal Yh4g6]} Nxd5 $1 (17... Nf5 $6 18. Nxf5 Bxf5 19. e4 c6 (19... Be6 20. Bxe6 fxe6 21. Qxg6+ $40) 20. exf5 cxd5 21. fxg6 $16) (17... Bf5 $2 18. Nxf5 Nxf5 19. Qxg6+ $16) 18. Nxg6 $1 $10 {[%cal Yh6h8]} fxg6 19. Qxg6+ Kh8 20. Qh6+ {Timman,J (2590)-Shirov,A (2695)/Amsterdam 1995}) (13. c5 d5 (13... dxc5 14. d5 Na5 15. Bxc5 Re8 16. Rc1 f5 17. b3) 14. Qd2 (14. Ne1 Be6 15. Nd3 g5 16. f4 Qd7 17. g4 $6 f5 $1) 14... Kh7 (14... g5)) 13... Rxb5 $1 {[#]"The second risky decision: the black pawns on the Queen's side are irreparably weak, but the black pieces are beautifully coordinated " (AS).} (13... axb5 14. d5 $1 (14. Qd2 Kh7 15. Rfc1 $1 $36) 14... Ne5 (14... Ne7 15. Nd4) 15. Nd4 {AS} Nc4 16. Bc1 {x c7}) 14. Qd2 (14. Qc1 g5 15. Nxg5 fxg5 16. Bxc6 Bxc6 17. Qxc6 Rxb2 18. Qxa6 Qa8 $132) (14. d5 Ne7 15. Nd4 Rxd5 (15... Rxb2 16. Rb1 Rxa2 17. Qb3 Ra4 18. Rfc1 $44) 16. Bxd5 Nxd5 17. Bc1 Re8 $1 (17... Qe7 18. e4 Qxe4 $2 19. Re1 $18) 18. Re1 Qa8 $1 19. e4 $6 Nb6) 14... g5 $1 {"The third and final risky decision, after which only sacrifices will be made !" (AS).} (14... Kh7 {(is possible, but less suitable for the previous play, says AS, although he adds that he was considering to play it against Timman in 1995 !)} 15. d5 Ne7 16. Nd4 Rxd5 17. Bxd5 Nxd5 18. h4 $13) 15. d5 $1 {"Very logical: we must forbid ...Ne7-d5" (AS).} (15. Rac1 Ne7) (15. Rfc1 Ne7 $1 (15... f5 $2 16. Nxg5) 16. Ne1 Nf5 $13) (15. a4 Rb3 16. d5 Ne5 17. Nd4 (17. Rfc1 Qb8 $132) 17... Nc4 18. Qc2 Nxe3 (18... Rb4) 19. Qxb3 Nxf1 20. Rxf1 f5 {("everything is in order" AS)} 21. Nc6 (21. Qd3 Qf6 22. e3 f4 ) 21... Qa8 (21... Bxc6 22. dxc6 Qb8 23. Qb7) 22. Qc4 Re8) (15. Ne1 Ne7 16. f3 (16. d5 Qc8 17. Kh2 f5) 16... f5 17. Bf2 f4 $1) (15. h4 Qb8 16. b3 Ne7) 15... Ne7 (15... Ne5 16. Nd4 (16. Rac1 Nxf3+ 17. exf3 f5 18. b4) 16... Nc4 17. Qc3 Nxe3 18. fxe3 Rc5 19. Qd3 f5 20. a4 (20. Nxf5 Bxf5 21. Rxf5 Bxb2) 20... Qe7 21. b4 Rc4 $3 22. Qxc4 Qxe3+ 23. Kh2 Bxd4 24. Rf3 Qe5 25. Raf1 g4 26. Rf4 (26. Ra3 Re8) 26... Be3 27. Qxc7 gxh3 (27... Bc8 28. Rc4) (27... Bxf4 28. Rxf4 Bxa4 29. hxg4 (29. e4 gxh3 30. Rxf5 Qe8 31. Bxh3 Qxe4 32. Qxd6 Rc8 $11)) 28. Kxh3 Bxf4 29. gxf4 Qe7 30. Qa7 Kh7 31. Rf2 (31. Qxa6 Rb8 32. b5 $2 Qxe2) (31. a5 Qxe2) 31... Rc8 32. Qxa6 Rb8 33. Qa7 Rxb4 34. a5 Ra4 $14) 16. Nd4 (16. Ne1 Nf5) (16. Nh2 Qc8 $1 (16... f5 17. Rab1 f4 18. gxf4 Nf5) 17. a4 (17. h4 Qb7 $1) 17... Rb3 ) 16... Rxd5 $1 {[#]"The first sacrifice, although it was a forced one" (AS).} (16... Rb8 17. f4 $1 {/\ f5+/-} Qc8 18. g4 Qb7 19. Rac1 Rfc8 (19... Nxd5 20. Nf5) 20. b3 $16) 17. Bxd5 Nxd5 $44 18. Nf5 $1 (18. Kh2 Qa8 $1 (18... Qc8 19. Nf5 (19. g4 h5 $132) 19... Bxf5 20. Qxd5 Bxh3 21. Rfc1 Be6 (21... Re8 22. Qa5 Re7) 22. Qc6 f5 23. Rc2 $14) (18... Nxe3 $2 19. fxe3 $1 $16) 19. Nc2 (19. Rad1 Re8) 19... c5 20. f4 Re8 $132) (18. g4 Qc8 (18... Re8) 19. Nf5 (19. f3 Nxe3 20. Qxe3 f5 {AS}) 19... Bxf5 20. Qxd5 Be6 21. Qd3 f5) 18... Bxf5 (18... Nxe3 $2 19. fxe3 $1) 19. Qxd5 Bxh3 20. Rfd1 (20. Rfc1 {(more logical according to AS)} Be6 (20... f5 21. Rc2 (21. Bd4 Bxd4 22. Qxd4) 21... f4 $1 22. gxf4 Qd7) (20... Qb8) 21. Qb7 f5 (21... c5 22. Qxa6) 22. Rxc7 Bd5 {AS} 23. Qb6 (23. Qxd5 Qxc7) (23. Qa7 f4 24. Rd1) 23... f4 (23... Bxb2 24. Rd1) 24. Rd1 fxe3 25. Rxd5 exf2+ 26. Kxf2 Qf6+ 27. Ke1 Qxb2 28. Qxb2 Bxb2 29. Ra7 $14) 20... Re8 (20... f5) 21. Rac1 (21. Rd2 f5 22. Bd4) 21... f5 22. Rd2 {"It seems that White has defended everything, and that sooner or later black's weaknesses on the Queen side must decide. This should not happen, I decided on the next move" (AS).} (22. Qc6 Bxb2 (22... Rxe3 23. fxe3 Qe7 24. Rd3 (24. Kf2) 24... Bxb2 25. Rc4 Be5 26. Kf2 $16) (22... f4 23. gxf4 gxf4 24. Bxf4 Bxb2 25. Rc4 $16) 23. Rc2 Be5 24. Qxc7 Qxc7 (24... Qa8 25. Qc6 $14) 25. Rxc7 Bxg3 26. Rd3 Be5 27. Bxg5 Bg4 28. Re7 Rc8 29. Bxh6 Bxe2 30. Rh3 $14) (22. Qd2 Re4 (22... Qd7) 23. Kh2 f4) (22. Bd4 Bxd4 23. Qxd4 Rxe2 {AS} 24. Rc6 Qa8 (24... Qb8 25. Rdc1) 25. Qc3 f4 26. gxf4 Rxb2 27. fxg5 hxg5 28. Rc1 Rb6 29. Qg3 Rxc6 (29... g4 30. Rxc7) 30. Qxg5+ Kf8 31. Qh6+ $8 Kg8 (31... Ke7 $2 32. Qh4+) 32. Qg5+ Kf8 $11) 22... Rxe3 $3 {[#] "The 2nd and main sacrifice; JL is happiest when he attacks himself, it's clear he wasn't prepared for this". (AS).} (22... Qb8 23. Bd4) (22... Re7 23. Bd4) (22... Re4 23. Rdc2) 23. fxe3 Qe7 24. Kf2 $1 (24. Qf3 Bg4 $1 (24... g4 25. Qf2 c5 26. b4 $1) 25. Qf2 c5 {AS}) (24. Qd3 Be5 (24... h5) 25. Kh2 g4 $6 { /\ Qh4} (25... Bg4 $1 26. Rc4 h5) 26. Qxf5 Bxg3+ (26... h5 27. Rd5) 27. Kxg3 Qxe3+ 28. Kh4 Qe7+ (28... Qxd2 29. Rxc7) 29. Kh5 g3 30. Qf4 f5 31. Rxc7 Qxc7 32. Kh4 $16) (24. e4 fxe4 25. e3 h5) (24. Kh2 Bg4 25. Kg2 (25. Qa8+ Kh7 26. Qa7 Qe4) (25. e4 Be5) 25... h5) 24... Be5 {"The black Queen is more active than the white one, the two bishops are not inferior to the rooks, the two pawns up and the weakness of the white king are also important factors" (AS).} ( 24... h5 25. Rh1 Bg4 26. Qa8+ $1 (26. Qb7 h4) 26... Kh7 27. Qb7 Be5 28. Rc2) ( 24... f4 $6 25. exf4 gxf4 26. gxf4 Qh4+ 27. Ke3 $1 Be6 28. Qa8+ (28. Qf3) 28... Kh7 29. Qe4+ f5 $1 30. Qf3 (30. Qxe6 $4 Qg3#) 30... c5 31. b3 (31. Kd3 Bxa2) ( 31. Rg1 Bxa2 32. Qb7 Qh3+ $8 33. Kf2 Qh2+ 34. Kf1 Qxf4+ 35. Ke1 Qh4+ 36. Kd1 Qa4+) 31... Bf7 32. Rg1 Bh5 33. Qh1 Qe7+ 34. Kd3 $16) 25. Rh1 $6 (25. Qd3 c5 ( 25... h5 26. Rh1 Bg4 {AS}) 26. Rg1 (26. Rh1 c4) 26... Qb7 27. Qd5 Qb4 28. a3 Qg4 29. Qc6 Qc4 30. b4) (25. Rg1 h5 26. Rd4 h4 $1 27. gxh4 g4 28. Rf4 Qxh4+ 29. Rg3 Qf6) (25. b4 g4 (25... Bxg3+ $2 26. Kxg3 Qxe3+ 27. Kh2 Qf2+ 28. Kh1 $18) ( 25... h5 $2 26. Rdc2 h4 (26... f4 27. gxf4 gxf4 28. Rg1+ Bg4 29. exf4 Bxf4 30. Ke1) 27. gxh4 g4 28. Ke1) 26. Qa8+ (26. Rd3 h5 27. Qa5 h4 28. Rxc7 Qf6 $11) 26... Kg7 27. Qa7 (27. Rg1 $6 h5) 27... Bxg3+ 28. Kxg3 Qe5+ 29. Kh4 Qf6+ 30. Kg3 $11) ({A strong possibility, not mentioned by AS, is} 25. Rdc2 $1 c5 26. b4 $1 g4 (26... cxb4 27. Rc7 Qf6 $8 28. Ra7 f4 29. gxf4 $8 Be6 30. Qe4) ( 26... f4 27. gxf4 gxf4 28. Rg1+ Kh7 29. Ke1 $1 Qf6 30. exf4 (30. Qf3 Bc3+) (30. Qa8 h5) 30... Qxf4 31. Rc4 Bd4 32. Rxd4 cxd4 33. Qf3 Qxf3 34. exf3 $16) 27. Rc3 $1 {[#]} (27. bxc5 $2 Bxg3+) (27. Qd3 $1 h5 28. bxc5 (28. Qxf5 h4) 28... h4 29. Kg1 Bxg3 30. Kh1 $1) 27... Bxc3 (27... cxb4 28. Rc7 Qf6 29. Rb7 f4 30. exf4 Bxf4 31. Qxf7+ Qxf7 32. Rc8+ Kg7 33. Rxf7+ Kxf7 34. Rc7+) 28. Rxc3 Qf6 (28... cxb4 29. Rc6 $16) 29. Rd3 $16) ({also dangerous} 25. Rd3 h5 (25... c5 26. Rh1 g4 {AS}) (25... Bxb2 26. Rh1 g4 (26... Bg4 27. Rxh6) 27. Qxf5) 26. Qb7 h4 27. Rxc7 Bxg3+ 28. Kg1 Qe5 29. Rxf7 (29. Qd5 Bf2+ $3 {[#]} 30. Kh1 Qxd5+ 31. Rxd5 g4 32. Rxf5 (32. Rxd6 g3) 32... g3 {(it is difficult to see how 2B could better dominate 2R, however...)} 33. Rg5+ Kf8 {(AS gives -+)} 34. Ra7 $1 (34. e4 $2 Be3) 34... Bf1 35. Ra8+ $8 Ke7 $8 36. Rag8 $8 {[#](clustering)} Bxe3 (36... Bxe2 37. Kg2) 37. Rg4 Bf2 38. R8g7 Kf6 39. Rg8 Ke7 $11) (29. Qa8+ $1 Kg7 30. Qd5 Bf2+ 31. Kh1 Qxd5+ 32. Rxd5 Bg4 (32... g4 $2 33. Rxf5) 33. Rc3 Bg3 34. Rc2 Be5 35. Ra5) 29... d5 (29... Bf2+ 30. Kh1 $8) 30. Rg7+ $3 (30. Re7 $2 Bf2+ 31. Kh1 Bg2+ 32. Kxg2 Qg3+ 33. Kh1 Qh3#) 30... Qxg7 31. Qxd5+ Kh7 32. Qe6 $1 (32. Qc6 Qg6 33. Rd7+ Kh6 34. Qc3 Kh5 35. Qh8+ $8 Kg4 $8 36. Qa8 Kh5 $11) 32... Qg6 33. Qe7+ $8 Kh6 (33... Qg7 {AS} 34. Qe6 Qg6 $11) 34. Rd8 $8 Qg7 $8 35. Qe6+ $8 Kh5 $8 36. Rg8 $8 (36. Rd7 $2 Qg6) 36... Bh2+ $3 {[#]} (36... Qh7 $6 37. Qe8+ Kg4 38. Qa8 $1 (38. Rh8 Bh2+ $3 39. Kf2 Bg3+ 40. Kg1 $11 {Klovans}) 38... Bg2 $3 {[#]} 39. Qxg2 h3 40. Rxg5+ Kxg5 41. Qxg3+ Kf6 42. Kh2 $16) 37. Kh1 (37. Kxh2 Qc7+ 38. Kh1 $8 Qc1+ 39. Kh2 $11) 37... Qb7+ 38. e4 $8 Qxe4+ 39. Qxe4 fxe4 40. Kxh2 Bf5 (40... Bd7 41. Rg7 Bb5 42. Re7 Bxe2 43. Rxe4 $14) (40... Be6 41. Rh8+ Kg4 42. Re8 Kf5) 41. Ra8 g4 42. e3 g3+ 43. Kg2 Bg4 44. Rh8+ Kg5 $11) 25... Bxg3+ $3 {[#] The 3rd sacrifice, says AS, but it is not "decisive", contrary to what he claims.} 26. Kxg3 $8 (26. Kf3 $2 g4+ $1 (26... Be1 $1) 27. Kxg3 Qxe3+ 28. Kh4 Qf2+ 29. Kh5 Qf4 30. Kh4 (30. Qa8+ Kg7 31. Qd8 g3 $19) 30... Bg2 $1 (30... Qg5+ 31. Kg3 f4+ 32. Kh2 Qh4) 31. Qd4 (31. Qxg2 g3+ 32. Kh3 Qg4#) 31... Qg5+ 32. Kg3 Bxh1 $17) 26... Qxe3+ 27. Qf3 $8 (27. Kh2 $2 Qf2+ 28. Kxh3 g4#) 27... Qxd2 28. Qa8+ (28. Rxh3 {(blamed by AS, yet seems satisfactory)} g4 29. Qa8+ Kg7 30. Rh1 $8 (30. Rh4 $2 Qe1+ $1) (30. Rh2 $2 Qe3+ $8 31. Kh4 Qe7+ $1 32. Kg3 Qe5+ $1 33. Kg2 Qxe2+ 34. Kg1 Qe1+ 35. Kg2 f4 $19) 30... Qe3+ (30... Qxe2 { (not considered by AS; last chance to demonstrate a black advantage ?)} 31. Qd5 $1 (31. Qc6 Qe5+ 32. Kh4 Qxb2 33. Qc1 Qe2) 31... Qe3+ (31... Kg6 32. Qa8 Qe5+ 33. Kh4 Kg7 34. Qg2) 32. Kg2 Kg6 (32... f4 33. Rd1) 33. Rf1 f4 34. Rd1 ) (30... Qg5 31. Kf2) 31. Kh2 $8 (31. Kh4 $2 Qf2+ 32. Kh5 Qxe2 33. Kh4 Qf2+ 34. Kh5 g3 $19) (31. Kg2 $2 Qxe2+ $1) 31... Qxe2+ (31... f4 32. Qg2 g3+ 33. Kh3 Qe6+ 34. Kh4 Qf6+ 35. Kg4 Qg5+ 36. Kf3 Qd5+ 37. e4 $1 fxe3+ 38. Kxg3) 32. Qg2 Qe5+ (32... Qe6 33. Qd2 Kg6) 33. Kg1 $8 d5 (33... Kg6 {AS} 34. Qh2 $3 {[#]} (34. Qd2 $6 h5 35. Rh2 h4 $1) 34... Qe1+ 35. Kg2 Qe2+ 36. Kg1 Qe3+ 37. Kg2 $1 (37. Kf1 $2 Qc1+) (37. Qf2 Qe4 38. Rh2 h5) 37... Qg5 38. Qh4 $1 {[#]} (38. Rf1 h5 39. Qf4) 38... Qd2+ 39. Kg3 Qe3+ 40. Kg2 $11) (33... Qe3+ 34. Qf2 Qe4 35. Rh2) 34. Rh5 $1 {[#]} Qe1+ (34... f6 35. Qd2 Qg3+ 36. Kf1 Qf3+ 37. Qf2 Qd3+ 38. Qe2 Qb1+ 39. Kf2 Kg6 40. Qe8+ Kg7 41. Qe3 Qxb2+ 42. Kg3 Qb1 43. Qxh6+ Kf7 44. Qe3 $16) (34... Kg6 $2 35. Qxg4+ $1) 35. Qf1 Qxf1+ 36. Kxf1 Kg6 37. Rh2 h5 38. Rd2 h4 (38... c6 39. Rc2) 39. Rxd5 h3 40. Ra5 g3 41. Rxa6+ Kg5 42. Kg1 f4 43. Ra3 Kg4 44. Ra4 $1 {[#]} (44. Ra6 $1 {(only other move)} h2+ $1 (44... f3 $2 45. Rf6 $3 $18) 45. Kh1 $8 f5 46. Rg6+ Kh3 47. Rh6+ Kg4 48. a4 f3 $8 49. Rxh2 $8 gxh2 50. Kxh2 Kf4 $8 51. Kg1 $8 Ke3 52. Kf1 $8 Kd4 $11) (44. Rc3 $2 h2+ 45. Kg2 f3+) (44. Ra8 $2 h2+ 45. Kh1 f3 $8 46. Rg8+ Kf4 $8 47. Rh8 f2 48. Kg2 f5 49. a4 Ke3 50. a5 Ke2 51. Re8+ Kd2 52. Rd8+ Kc2 53. Rh8 f4 $1 $19) 44... Kf3 45. Rc4 $1 Ke3 46. Rxc7 f3 47. Re7+ $8 Kd3 48. Rxf7 Ke2 49. Re7+ $8 Kd3 50. a4 h2+ 51. Kh1 f2 52. Rf7 Ke2 53. Re7+ $8 Kd3 $11) (28. Qd3 $2 Qxd3+ 29. exd3 Bg4 30. Rxh6 Be2 31. d4 Bc4 $17) 28... Kg7 29. Kxh3 (29. Rxh3 $6 {(not considered at this time by AS)} Qxe2 $1 (29... g4 30. Rh1 $8 {: see 28th}) (29... Qe1+ 30. Kh2 Qxe2+ 31. Qg2) 30. Qg2 Qe5+ 31. Kf2 Qxb2+ 32. Kg1 Qe5 33. Qd2 Kg6 $17 {mais be winning}) 29... Qxe2 (29... g4+ 30. Kh2 Qxe2+ 31. Qg2 {: see 28 Rxh3}) 30. Qd5 $2 (30. Qg2 $1 g4+ ( 30... Qh5+ 31. Kg3 Qg4+ 32. Kf2 Qd4+ 33. Ke1 $13) 31. Kh2 $8 Qe5+ {: see 28 Rxh3; AS intended to transpose into this already studied sequence, which however does not seem to win}) (30. Qc6 $2 Qf2 $1 31. Qc3+ Kg6 32. Qg3 g4+ (32... Qxb2) 33. Kh4 Qd2 34. Qc3 Qg2 35. Qe1 Qxb2 $19) 30... Kg6 $6 (30... g4+ $2 31. Kg3 $8 (31. Kh4 $2 Qf2+ 32. Kh5 g3 $19) 31... Kg6 32. Qa8) (30... f4 $2 31. Rg1 Qxb2 ( 31... Qf2 32. Rxg5+ $1 hxg5 33. Qxg5+ $10) 32. Rg2) (30... Qf2 $3 $19) 31. Qd4 $6 (31. Qg2 g4+ $1 32. Kh2 Qe5+ $1 33. Kg1 (33. Qg3 Qxb2+) 33... h5 34. Qh2 f4 $19) 31... f4 $1 (31... h5 $1) 32. Rg1 {[#]} (32. Qd5 g4+ 33. Kh4 Qf2+ $1 34. Kxg4 Qg3#) 32... f5 $1 (32... f5 $1 33. Qxf4 Qh5+ $1) (32... h5 $2 33. Qxf4 $8) 0-1 [Event "h#6 2 sol"] [Site "?"] [Date "2015.??.??"] [Round "?"] [White "Jones, Ch & Abdurahmanovic"] [Black "0010.12"] [Result "1-0"] [SetUp "1"] [FEN "6B1/3p1p2/K7/8/8/8/6P1/7k b - - 0 1"] [PlyCount "1"] [EventDate "2015.??.??"] [SourceDate "2010.01.01"] 1... -- 1-0