last of last
---
Farewell to Paris... and to Marie
... turns out, 8 years later, to be perfectly appropriate, since during this period, I have indeed seen neither of them again!
---
Tradition until the end, in the best (chess-loving friends) and the worst, always the same, the endless sabotage of the transporters. More than 25 minutes of waiting at the RER C, which succeeds in a theoretical novelty, stopping one station before the Porte de Clichy, and thus forcing your fake double decimator to rush as best he can into a filthy crowded bus, where some fat humanoids like pigs block the doors, immobilizing ipso facto the machine. After 4 minutes, the least stupid one gets off the bus, unblocking the situation.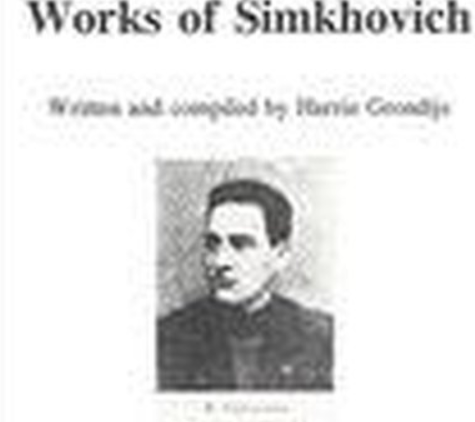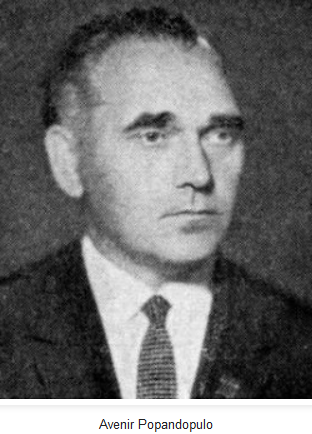 A little extra practice, you got the gist of it a fortnight ago. The Larsen and the Pachman seemed to me more difficult than the others, but none of them are trivial.
Two relaxation exercises (Simkhovitch, Gorgiev), triples with sub-promotions, then a modern (i.e. computer-assisted) masterpiece: a single ZZ, but with a thematic essay, awarded a first world cup prize, for once deserved.
In today's game: the same opponents as in the last course, three years later. They have grown up, the game is even crazier...
See you on Saint Glin-glin's day. May God keep you.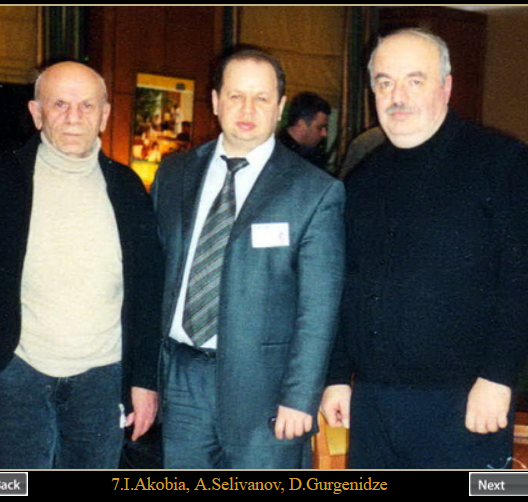 And I forgot: enjoy your meal!
Master's diagrams
[Event "3#"] [Site "?"] [Date "1960.??.??"] [Round "?"] [White "Larsen, L."] [Black "0155.46"] [Result "1-0"] [SetUp "1"] [FEN "7K/1nbBBp2/2Np4/1PPk3p/1Pp5/2ppR3/4P3/6N1 w - - 0 1"] [PlyCount "1"] [EventDate "1960.??.??"] 1. -- 1-0 [Event "3#"] [Site "?"] [Date "1961.??.??"] [Round "?"] [White "Seilberger, JJPA."] [Black "1488.44"] [Result "1-0"] [SetUp "1"] [FEN "7b/2R5/6N1/pBPp2P1/K1pk4/4pP1b/1P2Qnr1/1N4Bn w - - 0 1"] [PlyCount "1"] [EventDate "1961.??.??"] 1. -- 1-0 [Event "4#"] [Site "?"] [Date "1958.??.??"] [Round "?"] [White "Popandopoulo, A."] [Black "0850.44"] [Result "1-0"] [SetUp "1"] [FEN "R7/K1B5/1pRp2P1/pk2PPr1/p7/P7/6Bb/7r w - - 0 1"] [PlyCount "1"] [EventDate "1958.??.??"] 1. -- 1-0 [Event "4#"] [Site "?"] [Date "1954.??.??"] [Round "?"] [White "Pachman, V."] [Black "1747.17"] [Result "1-0"] [SetUp "1"] [FEN "5K2/p2p2pp/2pQ4/rp4pr/4k1B1/n1b5/1R3P2/2n3N1 w - - 0 1"] [PlyCount "1"] [EventDate "1954.??.??"] 1. -- 1-0 [Event "?"] [Site "?"] [Date "1940.??.??"] [Round "?"] [White "Simkhovitch, F."] [Black "=0046.20h4h8"] [Result "1/2-1/2"] [SetUp "1"] [FEN "3n3k/3B4/1P6/3n2P1/7K/8/8/5b2 w - - 0 1"] [PlyCount "20"] [EventDate "1940.??.??"] 1. b7 $8 Nxb7 2. Bc6 $8 Nd6 3. Bxd5 $8 Nf5+ 4. Kh5 $8 (4. Kg4 $2 Ne3+ $8) 4... Be2+ 5. Kg6 $8 Ne7+ 6. Kf7 $3 {[#]} Nxd5 7. g6 $8 Bh5 8. Kf8 $3 {[#]} Nf6 (8... Bxg6 $1 { pat}) 9. g7+ $8 Kh7 10. g8=Q+ (10. g8=R) (10. g8=B+) (10. g8=N) 10... Nxg8 $1 {[#]} { Stalemate.} 1/2-1/2 [Event "?"] [Site "?"] [Date "1934.??.??"] [Round "?"] [White "Gorgiev, T."] [Black "+0341.22e4e7"] [Result "1-0"] [SetUp "1"] [FEN "6r1/P1P1k3/b2p4/2p4B/4KN2/8/8/8 w - - 0 1"] [PlyCount "17"] [EventDate "1934.??.??"] {p. 174 position A} 1. Nd5+ $8 (1. Bg4 $2 Ra8 $1 (1... Bb7+ 2. Nd5+ Kf7 $8)) 1... Kd7 (1... Ke6 2. c8=Q+ Rxc8 3. Bg4+ $8) 2. c8=Q+ $1 (2. c8=R $1) 2... Rxc8 (2... Kxc8 3. a8=Q+) 3. Bg4+ $8 Kc6 4. Bxc8 $8 Bb7 5. Kd3 $3 {[#]} (5. Ne7+ $2 Kb6+ 6. Bxb7 Kxb7 7. Nc6 c4 8. Kd4 c3 (8... d5) 9. Kxc3 d5 $11 {"theorical draw"}) 5... Ba8 6. Kc4 $8 Bb7 7. a8=Q $1 (7. a8=R $1) (7. Kb3 $2 Ba8 $8 8. Ka4 Kxd5 $1 $11) (7. Kc3 $2 Ba8 $8 8. Bh3 Kb7 $1 $11) 7... Bxa8 8. Ba6 $3 {[#]} Bb7 (8... Kd7 9. Nb6+ $8 Kc7 10. Nxa8+ $8 Kb8 (10... Kc6 11. Bc8 $1 d5+ 12. Kd3) 11. Nb6 $8 Ka7 12. Kb5 $8) 9. Bb5# {Presented at the Dutch Championship 2002. AV took 11 minutes.} 1-0 [Event "?"] [Site "?"] [Date "1938.??.??"] [Round "?"] [White "Halberstadt, V."] [Black "+0016.10e7g7"] [Result "1-0"] [SetUp "1"] [FEN "6B1/4K1k1/8/5P2/8/8/4n2n/8 w - - 0 1"] [PlyCount "23"] [EventDate "1938.??.??"] {Simplified presentation: triplets with the position of the 5th Black move, the one of the the 2...Nd4 variation, and the one with the B in h7. In other words: a) Bh7 b) Bg6 c) Bf5. Version published in 1952.} 1. f6+ $8 Kh8 2. Bd5 $8 (2. f7 $2 Nf4 $8) 2... Nf4 (2... Nd4 3. Be4 $8 Ng4 (3... Ne6 4. Kxe6 $8 Ng4 5. f7 $8 Kg7 6. Ke7 $8) 4. f7 $8 Nf5+ 5. Bxf5 $8 Nh6 6. f8=R+ $3 {[#]} (6. f8=Q+ $2 Ng8+) 6... Kg7 (6... Ng8+ 7. Ke6) 7. Ke8 $1 (7. Be6 $1) 7... Ng8 8. Rf7+) 3. Be4 $8 Ng4 (3... Ng6+ 4. Bxg6 $8) 4. f7 $8 Ng6+ 5. Bxg6 $8 Nh6 $1 {Transposing in S. Filaretov 1925 : 8/ 4Kp1k/4B3/5P2/8/8/8/3n4 1 f6 Nf2 2 Bxf7 Ng4 3 Bg6+!! (3 Bg8+? Kh8!! 4 f7 Ne5) Rh6 4 f7 Ch6 etc.} 6. f8=B $3 {[#]} (6. f8=Q+ $2 Ng8+ 7. Ke8 {stalemate}) (6. f8=R+ $2 Kg7 $8 (6... Ng8+ $2 7. Ke6) 7. Bc2 (7. Bf7 Nf5+ $8 8. Ke8 Nd6+ $8) 7... Ng8+ $8 8. Ke8 Nf6+ $8) 6... Ng4 (6... Ng8+ 7. Ke6) 7. Bf5 $1 Ne5 (7... Ne3 8. Be6 $1 Ng2 9. Kf7 Nh4 10. Bh3 Nf5 11. Bg4 $1 Ne3 12. Bg7+ Kh7 13. Bh5) 8. Kf6 $1 (8. Bh6 $1 Nf7 (8... Kg8 9. Kf6 Nc6 (9... Nf7 10. Be6 Kh7 11. Bf8 Nh8 12. Bf5+ Kg8 13. Bc5 Nf7 14. Be6 {Filaretov}) 10. Bf4 Nd8 11. Bd6) (8... Nc6+ $6 9. Kf8) 9. Be3 $1 (9. Bf8 Ne5 10. Kf6 Nf3 11. Bg6) 9... Kg7 10. Bd4+ {Filaretov}) 8... Nf7 ( 8... Nc6 9. Bh3 Kh7 10. Be6 Nd4 11. Bd5 Nb5 12. Kf7) (8... Kg8 9. Bd6 Nf3 (9... Nc6 10. Bd7 (10. Kg6 Kh8 11. Be4 Nd8 12. Bd5 Ne6 13. Be5+ {VH}) 10... Nd4 11. Kg6) (9... Nf7 10. Be6) 10. Be4 (10. Bd7 Kh7 11. Bf4 $1) 10... Nd4 11. Kg6 Kh8 (11... Ne6 12. Bd5) 12. Kh6 Nb5 (12... Ne6 13. Bh7 Ng7 14. Kg6 {VH}) 13. Be7 Nd4 14. Bh7) 9. Ba3 $1 (9. Be6 $1 Nd8 10. Bd5) (9. Be7 $2 Nh6 $8 10. Be6 Ng8+ $8) (9. Bd7 $1 Kg8 10. Be7) 9... Nh6 (9... Nd8 10. Bd7 Kh7 11. Be7 Nb7 12. Bf5+ Kg8 13. Bc2 Na5 14. Kg6 Nc4 15. Bb3 Kh8 16. Kh6) 10. Bh3 Kh7 (10... Kg8 11. Kg6 ) (10... Ng8+ 11. Kg6) 11. Bf8 $1 Ng8+ 12. Kg5 1-0 [Event "?"] [Site "?"] [Date "2010.??.??"] [Round "?"] [White "Akobia, Y."] [Black "0451.02"] [Result "1-0"] [SetUp "1"] [FEN "1BNk2B1/8/8/p7/4b3/6p1/2r5/1K3R2 w - - 0 1"] [PlyCount "19"] [EventDate "2010.??.??"] [EventType "rapid"] {A brilliant example of "assisted" composition that is nevertheless fully understandable.} 1. Rf8+ $8 (1. Ka1 $2 Kxc8 (1... g2 2. Rf8+ Kd7)) 1... Kd7 2. Nb6+ $8 (2. Nd6 $2 Bg6 $8 (2... Bd3 $2 3. Rf7+ $8 (3. Rf3 $2 g2) 3... Kd8 4. Bh7 $3) (2... Rf2+ $2 3. Nxe4 $8 Rxf8 4. Bxg3 $8) 3. Ka1 (3. Rf6 Rc8+ $8 4. Rxg6 Rxb8+ $8 5. Ka2 Rb6 $8) 3... g2 $1 (3... Rc1+ $1 4. Ka2 g2 5. Ba7 g1=Q { idem}) 4. Ba7 Rc1+ 5. Ka2 g1=Q 6. Bxg1 Rxg1 $11) 2... Ke7 (2... Kc6 3. Bd5+ $8 Bxd5 4. Kxc2) 3. Rf4 $8 (3. Rf7+ $2 Ke8 $8 {(bK is better there)} 4. Rf4 Re2+ $8 (4... Bd3 $2 5. Bf7+ $8 Ke7 6. Nd5+ $8 Kd8 7. Rd4) 5. Rxe4+ Rxe4 $8 6. Nc4 ( 6. Bd5 Rb4+) 6... g2 $1 7. Ba7 Rg4 $11) (3. Bd5 $2 Kxf8 (3... g2) 4. Bxe4 g2) 3... Re2+ (3... Rc4+ 4. Ka2 $1 (4. Rxe4+ $1 {texte}) 4... Rb4 5. Rxe4+ (5. Bc4) 5... Rxe4 6. Bxg3 $8 Rg4 7. Nd5+ $8 Kf8 (7... Kd8 8. Bc7+ $8) 8. Bd6+ $8) 4. Rxe4+ $8 Rxe4 {bK is now on e7 instead of e8.} 5. Nd5+ $8 (5. Bxg3 $2 Rb4+ $8) 5... Kf8 (5... Kd8 6. Bxg3 $1 (6. Bc7+ $1 Kd7 7. Bxg3 $8) 6... Rg4 7. Bc7+ $8) 6. Bd6+ $3 {[#]This intermediate check is infinitely more effective than that of the 3rd move !} (6. Bxg3 $2 Kg7 $3 {ZZ[#]} (6... Rg4 $2 7. Bd6+ $8 Kg7 8. Be6) 7. Bh7 (7. Bf2 Re2 $1 (7... Re8 $1 8. Bh7 Rf8)) (7. Ka1 Ra4+ $8) (7. Ka2 Re2+ $1 (7... Re8 $1 8. Bh7 Re2+ $8)) (7. Kc1 Rc4+ $8) (7. Kc2 Re2+ $1 (7... Re8 $1 8. Bh7 Rc8+) 8. Kd3 Rg2 $8) 7... Rg4 $8 8. Be5+ (8. Bc7 Rg1+ $8) (8. Bf2 Rg2 $8 ) (8. Bd6 Rg1+ $8) 8... Kxh7 $8 9. Nf6+ Kg6 $8 10. Nxg4 Kf5 $8 $11) 6... Kg7 7. Bxg3 $22 {ZZ[#]} a4 (7... Rg4 8. Be5+ $8 Kxg8 9. Nf6+ $8 {: the RN is further away from f5}) (7... Re8 8. Bh7 $3 {[#]} Rd8 9. Be4 $8) (7... Re2 8. Nf4 $8 Re3 9. Bd5 $1 ( 9. Bc4 $1)) 8. Ka1 $3 {[#]} a3 (8... Rc4 9. Be6 $8 Re4 10. Bd7 $1) (8... Re2 9. Nf4 $8 Re3 10. Bd5 $1) (8... Re8 9. Bh7 $8 Rd8 10. Be4 $8) (8... Rg4 9. Be5+ $8 { already seen}) (8... Re8 9. Bh7 $8 {already seen}) 9. Bh7 $3 {[#]} (9. Kb1 $2 Re2 $8 10. Nf4 Rb2+ $8) 9... Rd4 (9... Rg4 10. Bd6 $1 {(or on c7, b8)} Rg1+ 11. Bb1 $3 { should be the main variation, despite the trial}) (9... Re2 10. Bd3 $1) 10. Be5+ $8 1-0 [Event "Riga op"] [Site "Riga"] [Date "1986.??.??"] [Round "?"] [White "Shirov, A."] [Black "Zhuravliov, V."] [Result "1-0"] [ECO "A80"] [PlyCount "63"] [EventDate "1986.??.??"] [EventType "swiss"] [EventRounds "9"] [EventCountry "URS"] 1. d4 d5 2. Nc3 f5 3. g4 {[#]Uncle Lap's Köben gambit? Or the bigam? Right, AS is now 14 years old, but recognises that this is not an extraordinary opening...} fxg4 4. Bf4 (4. h3 g3 $1 5. fxg3 Nf6 {AS}) 4... Nf6 5. h3 c6 (5... Bf5) (5... g3 6. Bxg3 {keeping possibility f3, e4}) 6. Qd3 Na6 7. O-O-O Qa5 {For ...Nb4.} 8. Qe3 $1 {"The other moves are not satisfying" (AS).} (8. a3 $6 b5 {AS}) (8. Kb1 $6 b5 {AS}) 8... b5 {AS gives a "?!" that sounds harsh.} (8... Bf5 9. hxg4 Nxg4 10. Qg3 Nf6 11. Bh3 Ne4 {AS} ) 9. hxg4 b4 10. Nb1 Qxa2 {AS grants a "?" which also seems severe.} ( 10... Nxg4 11. Qg3 Nf6 (11... Qxa2 12. Bh3 h5 13. f3) 12. Bh3 {AS} (12. Nh3 Bf5 ) 12... Ne4 13. Qe3 c5 {[#]} (13... b3 14. axb3 c5 15. f3) 14. f3 (14. dxc5 Qxc5) ( 14. Nd2 Nxd2 15. Bxc8 Rxc8 16. Qe6 Rd8 17. Rxd2 Qxa2 $11) 14... cxd4 (14... Nf6 15. Bxc8 Rxc8 16. Qe6 Kd8) 15. Qxd4 Nf6 16. e4 $1 Qxa2 17. exd5 (17. e5 Nh5) 17... Bxh3 18. Nxh3 Rc8 19. Qxa7 Qc4 (19... b3 20. c3) 20. Rd2 Nc5 21. Kd1 Kf7 (21... g6 22. d6) 22. d6 (22. Ng5+ Kg8) 22... h6 (22... Nd5) 23. Re1 Ncd7 24. Qe3 Qa2 (24... exd6 $2 25. b3 $1) 25. dxe7 Qxb1+ 26. Ke2 Qa2 27. Kf2 Re8 28. Bd6 Bxe7 29. Bxe7 g5 30. Rd6 $14) 11. Bh3 $1 (11. g5 $2 b3 $6 {AS} (11... Ng4 $1 12. Qg3 b3 $1 {[#]} 13. cxb3 Bf5 (13... Nb4 14. Bh3 Bf5) 14. Nc3 Qa1+ 15. Kd2 Qxb2+ 16. Ke1 e5 $1 {[#]} 17. Bd2 (17. dxe5 $2 Bb4) 17... exd4 18. Nxd5 $1 Rd8 $1 ( 18... cxd5 19. Bh3) 19. Bh3 Rxd5 20. Bxg4 Bd6 21. Qh3 Rf8) (11... Nd7 12. Nf3) 12. gxf6 (12. c3 $2 Bf5 13. Rd3 Ne4 $1 {for ...Nxc3 AS}) (12. Nc3 Qa1+ (12... Ng4 13. Nxa2 Nxe3 14. fxe3 bxa2 15. Kd2 {AS} Bf5 16. Ra1 c5) 13. Kd2 $8 (13. Nb1 $2 bxc2 14. Kxc2 Nb4+ 15. Kc1 Bf5 $19) 13... Qxb2 14. gxf6 Qxc2+ $1 (14... gxf6 15. Rc1 (15. Bh3 {AS} Bxh3 16. Rxh3 Nb4) 15... e6 (15... Nb4 $2 16. Na4) 16. Nf3) (14... Nb4) 15. Ke1 gxf6 $15) (12. Qxb3 Qxb3 13. cxb3 Ne4 14. Rh2 c5 15. f3 Nd6 16. Nc3) 12... bxc2 13. Kxc2 Bf5+ (13... Nb4+ 14. Kc3 $1) 14. Kd2 Qxb2+ 15. Ke1 Nb4 16. Qc3 Qxc3+ 17. Nxc3 Nc2+ 18. Kd2 Nxd4 19. Kc1 Ne6 20. f7+ $1 (20. fxe7 Bxe7) 20... Kxf7 21. Be5 Nc5 22. Nf3 e6 $11) (11. f3 c5 (11... Bb7 ) (11... Nd7) 12. dxc5 Bb7) 11... b3 (11... Nxg4 12. Qg3 h5 13. f3) 12. c3 (12. Qxb3 Qxb3 13. cxb3 Bxg4) 12... Nxg4 $8 {The computer here overestimates Black.} (12... Bxg4 $2 13. Bxg4 $1 (13. Nf3 $2 {AS} Bxh3 14. Rxh3 Ne4) 13... Nxg4 14. Qe6 $1 {[#](forgotten by AS)} Nxf2 15. Qxc6+ Kf7 16. Nf3 $18) 13. Qg3 (13. Bxg4 Bxg4 14. Qe5 O-O-O 15. f3 (15. Qg5 Bd7 16. Nf3 Kb7) 15... Bd7 16. e4 e6 17. Nh3 h6) 13... Bf5 14. Rd3 $8 h5 $1 (14... Bxd3 15. exd3 Nf6 16. Be6 {AS} c5 $1 {[#](in you don't open the game when you're underdeveloped, do you? ?)} ( 16... g6 17. Nf3 Bg7 18. Ng5 $1) 17. Be5 (17. Be3 Qa5 $1) (17. dxc5 $2 Nxc5) ( 17. Nf3 cxd4 18. Nxd4 (18. Ng5 dxc3) 18... Nc5 $1 19. Rxh7 $1 (19. Qe3 Qa6) 19... Nxe6 $8 20. Qg6+ (20. Rxh8 $1 Nxd4 $8) 20... Kd7 21. Qf5 $8 Rxh7 22. Qxe6+ $8 Kd8 23. Bc7+ $3 {[#]} Kxc7 24. Qc6+ $8 Kb8 $8 25. Qb5+ $8 Kc7 $11) 17... cxd4 18. Bxd4 Qa5 $1 19. Nf3 Nc7 20. Qh3 Qa6 21. Ng5 Nxe6 22. Nxe6 Qc6 23. Nd2 Rb8 24. Nf3 $14) 15. f3 $2 {AS, playing the anti-hero, castigates himself to the point of to give a "??" to this move. It is true that Ng1 is now "Ujtelkian", but does this deserves such opprobrium? ?} (15. Nf3 $1 {AS} e6 $1 (15... c5 16. Bxg4 (16. Nfd2 g5 $1 17. Bxg5 Rg8 18. Qh4 Bg6) (16. Ne5 c4 $1 (16... Nxe5 17. Bxf5 Nxd3+ 18. Qxd3) 17. Bxg4 hxg4 18. Rxh8 cxd3 19. Nxd3 Nb4 $3 {[#]} 20. Be5 Nxd3+ 21. exd3 O-O-O (21... Kf7) 22. Bc7 (22. Bb8 Qa5) 22... Bxd3 23. Qxd3 Kxc7 $11) 16... Bxg4 17. Ne5 Bf5 18. Qg5 e6 19. Rxh5 Rg8 (19... Rxh5 20. Qxh5+ g6 21. Qh8) 20. Qg2 $1 {[#]} (20. Rh6 $1 Nc7 21. Rxe6+ $3 {[#]} Bxe6 22. Qg6+ Kd8 $8 (22... Ke7 $2 23. dxc5 ) 23. Nf7+ $8 Kd7 24. Bxc7 Qa6 25. Bf4 (25. dxc5) 25... Rc8 (25... Be7 26. Ne5+ ) 26. e4 $1 c4 27. Re3 Qb6 $1 28. Nd2 $1 (28. Ne5+ Kd8 $8) 28... dxe4 29. Nxe4) (20. Qg3 O-O-O 21. Rxf5 exf5 22. Nc6 Rh8 $1) 20... Be4 (20... O-O-O 21. Rxf5 $1 {[#]} exf5 22. Nc6 $1) 21. Qg4 Nc7 22. f3 Bxd3 23. Nxd3 O-O-O 24. Bxc7 Kxc7 25. Qxe6 $18) (15... g6 16. Nh4) 16. Nh4 Bh7 (16... Bxd3 17. exd3 c5 18. Nf3 (18. Ng6 $2 cxd4)) (16... Be4 17. f3 g5 (17... Bxd3 18. exd3 c5 19. Qe1 $1 Kd7 20. Ng6) 18. Bxg5 Rg8 19. Bxg4 Rxg5 20. Bxh5+ Rxh5 21. fxe4) 17. Bxg4 Bxd3 18. Bxh5+ Rxh5 19. exd3 O-O-O 20. Qg6 Rh8 21. Qf7 (21. Qxe6+ Kb7 22. Qf7+ Kb6) 21... c5 $1 22. Qxe6+ Kb7 23. Qf7+ Kc6 24. c4 $1 dxc4 25. Qg6+ Kb7 26. Qe4+ Kb6 27. Qg6+ Ka5 28. Qc6 Bd6 29. Bd2+ Nb4 30. Qb7 Bb8 31. Re1 Rxh4 (31... c3 32. Bxc3 Bf4+ 33. Re3 Rxd4 $11) 32. Bxb4+ cxb4 33. Re5+ Bxe5 34. Qxa7+ Kb5 35. Qb7+ Ka5 $11) 15... h4 $1 (15... g5 16. Bxg5 Rg8 17. fxg4 Rxg5 18. Nf3) 16. Qg2 Bxd3 (16... g5 17. e4) 17. exd3 Nf6 18. Be6 (18. Ne2 Kd8 (18... g5 19. Qxg5 Nb8 20. Bc8 a5 21. Qe5 $1) 19. Qg6 (19. Qh2 g5 20. Bxg5 Bh6) 19... Nc7) (18. Qg6+ Kd8 19. Ne2 Nc7) 18... Kd8 $1 {[#]The "forgotten" move. Black manages to exchange one of his bad piece for an attacker.} 19. Nh3 (19. Qh2 Qa5 {(for ... Nc7) AS}) 19... Nc7 20. Ng5 Nxe6 21. Nxe6+ Kc8 22. Qh3 Kb7 23. Nc5+ Kb6 24. Nd7+ Nxd7 (24... Ka6 25. Nc5+ Kb6 26. Qe6 {AS} (26. Nd7+ Ka6 $11) 26... Rd8 ( 26... g5 27. Bxg5 Rd8) 27. Na3 Qa1+ 28. Nb1 $11) 25. Qxd7 e5 (25... Qa4 26. c4 $1 (26. Na3 $2 e5) 26... dxc4 (26... e5 27. c5+ $8 Bxc5 28. dxc5+ $8 Ka6 29. Bxe5 Rad8 30. Qc7 Rc8) 27. Nc3 Qa1+ 28. Kd2 Qxb2+ $8 29. Ke3 $8 Qxc3 $8 30. Qc7+ $8 Kb5 $8 31. Qb7+ $8 Ka4 $8 32. Qxc6+ Ka3 33. Qa6+ Kb4 $11) 26. Bxe5 Qa4 27. c4 Bb4 {AS gives a "?".} (27... Rh6 $1 28. Nc3 (28. cxd5 Qb4 (28... Ka6) 29. Nc3 Qe7 30. Qg4 Rd8) (28. c5+ Ka6) 28... Qa1+ $8 29. Nb1 Bb4 (29... Ka6 30. cxd5 (30. Rxh4 $2 Rg6) 30... cxd5) (29... dxc4) 30. Qxg7 Re6 31. f4 {(with a dubious compensation AS)} Rxe5 $1 {[#]} (31... Ka6 32. Qg4 Rae8) (31... Rae8 32. Qg2 Qa6 33. c5+ (33. Qe2 Rg8) 33... Kb7) (31... Rc8) 32. dxe5 (32. fxe5 $2 Bc3 $3 {[#]} 33. Rh2 $8 (33. bxc3 Qa2 $1) 33... Bxd4 34. Re2 h3) (32. Qxe5 Bc3) 32... Bc5 $1 (32... dxc4) 33. Re1 (33. Rh3 $2 Bd4) 33... dxc4 $1 (33... Rf8 34. e6) (33... Bd4 34. Re2 h3 35. Qg3) (33... Bf2 34. Re2 $8 Bg3 35. Qf6) 34. Qf7 (34. dxc4 $2 Rd8 $3 {[#]threatens both ...Rd4, ...Rd2 and ...Be3+}) 34... Bd4 35. Re2 Qa4 36. Qxc4 (36. dxc4 Rd8 37. Na3 Qb4 $19) 36... Qxc4+ 37. dxc4 h3 (37... Rg8) 38. Rh2 Be3+ 39. Kd1 Rh8 $19) (27... dxc4 28. Nc3 Qa1+ 29. Kd2 Qxb2+ 30. Ke3 Qxc3 31. Qc7+ Kb5 32. Qb7+ Ka4 $11) 28. Rg1 $1 (28. cxd5 $2 Rac8) 28... Rag8 $2 (28... Rhg8 $2 29. Bc7+ Ka6 30. Rg6 {AS}) (28... g5 $1 29. Bxh8 (29. Rxg5 $2 Rhg8 $1 { : here! We control both the g7 & g6 squares! Wonder of geometry}) 29... Rxh8 30. Rxg5 Qa6 $3 {[#]} (30... Bf8 $2 {(one is never better developed than at home -- sweet home -- however...)} 31. Rf5 $3 {[#] (threatens Rf7 or Qd8+)} (31. Rg6 dxc4 $1 32. d5 Rh6 $11 {AS}) (31. Rxd5 Rg8 $1 { AS}) (31. Qd8+ Kb7 32. f4 (32. Rf5 $4 Bh6+) 32... Qb4 $8 33. Qd7+ Kb8 $8 34. Qe8+ Kb7 35. Kd1 Qe7 36. Qxe7+ Bxe7 37. Rg7 Re8 38. Nd2 $14) (31. c5+ Ka6 32. Qc8+ Ka5 33. Qc7+ Ka6 (33... Kb4 $2 34. Na3) 34. Rg6 (34. Rf5 Qb5 35. Rf7 Bxc5) 34... Rh6 35. Rg4 Rh8) 31... Qb4 (31... Qa6 $2 32. Qd8+ Kb7 33. Rf7+) (31... Qa5 32. Kd1 (32. Re5 Rg8 33. Qd8+) 32... Qa1 33. c5+) 32. Nc3 $3 {[#]} Qe7 (32... dxc4 33. Rf7) 33. c5+ Ka5 34. Qxc6 Qe3+ (34... Qe1+ 35. Nd1 Bh6+ 36. f4) 35. Kd1 Qxd3+ 36. Ke1 Qe3+ 37. Ne2 Rg8 38. Qc7+ Kb4 39. Qb7+ Ka5 (39... Kc4 40. Qxd5+ Kb4 41. Qxg8) 40. Qxa7+ Kb4 41. Qb7+ Ka5 42. Kf1 Qd3 43. Qb6+ Ka4 44. Rf7 Rg7 45. Qc6+ Kb4 (45... Qb5 46. Qxb5+ Kxb5 47. Rxf8) 46. Rxf8 Qd1+ 47. Kf2 $18) (30... dxc4 $2 31. Rg7 $1 Qa6 32. Qc7+ $8 Kb5 33. dxc4+ Ka4 (33... Kxc4 34. Qe5 $1 Qa5 35. Qe2+) 34. Nc3+ $1 Bxc3 35. bxc3 {(threatens Qxc6+!)} Rh5 (35... Ra8 36. Kb2) 36. Kb2 $1 (36. d5 $1 Rxd5 37. Qb8 Qxc4 38. Rg4) 36... Qxc4 37. Qe7 $1 ( 37. Re7 $1 Rg5 38. Qxa7+ $8 Ra5 39. Qb6 $8) 37... Kb5 38. Qe8 $1 {[#]} (38. Qb7+ $1 Ka4 39. Re7 $1 {(as on 37 Re7!)} (39. Qxa7+ Ra5 40. Qe7 Kb5 41. Qb7+ Ka4 42. Re7) 39... Rg5 40. Qxa7+ $8 Ra5 41. Qb6) (38. Rg6 $2 Qa4) 38... Qa4 (38... Ka6 39. Rc7 $1 (39. Qc8+ Kb5 40. Re7) 39... Rh6 40. Qc8+) (38... Rh8 39. Rb7+ Ka6 40. Qe7 $8) 39. c4+ $3 {[#]} (39. Qxh5+ $2 Ka6 $8 $11 40. Kc1 Qa1+) (39. Rb7+ $2 Ka6 $8 40. Rxb3 Rb5 $8) 39... Qxc4 (39... Kxc4 40. Qe2+ $3) 40. Qxh5+ Ka6 41. Qc5) 31. Rg7 (31. Rg6 Qc8 32. c5+ Kb5) 31... Ka5 $1 (31... Rc8 $1 32. c5+ (32. Qf7 h3 33. Rh7 h2 $1 34. Rxh2 Rf8 $1 35. Qd7 dxc4 36. Rh7 $2 cxd3) 32... Kb5 33. Qxa7 h3 34. Rb7+ Ka5 35. Nc3 $8 Bxc3 36. bxc3 $8 Rf8 37. Kb2 $11) (31... dxc4 $2 32. Qc7+ $8 {already seen}) 32. Rg6 (32. Qf7 $2 h3) 32... Rc8 33. Nd2 Bxd2+ 34. Kxd2 dxc4 35. Rg5+ Kb6 $8 (35... Ka4 $4 36. Qd6 (36. Rc5)) (35... c5 $2 36. dxc5) 36. Rg7 c3+ 37. bxc3 b2 $11) (28... dxc4 $1 29. dxc4 Ba5 30. Bc7+ $8 Ka6 31. Bxa5 Kxa5 (31... h3 32. Bc3 h2 33. Rh1 Qxc4 $11) 32. Rg5+ (32. Nc3 Qa1+ 33. Nb1 $11) 32... Kb6 33. Rb5+ (33. c5+ Ka6 34. Rg6 Rhc8 $1) 33... cxb5 $8 34. Qd6+ $8 Kb7 $11) 29. Bc7+ $1 (29. Rg6 $1 Rh6 30. Bc7+ $1 (30. c5+ $2 Ka6 $8 31. Bb8 $2 Rxb8 32. Rxg7 Kb5)) 29... Ka6 30. Rg6 $1 Rh6 31. Bb8 $3 {[#]} Rxb8 32. Rxg7 $138 {"Congratulations on your elegant playing" (A. Vitolinsh, himself a Latvian master of sacrifice). "This game is far from perfect, but gave me a lot of aesthetic pleasure" (AS). To us too, thank you Alexei !} 1-0