the greffier was absent yesterday, so no verbatim report.
You have not lost everything, however, as the Master's famous electronic report ensures that you are correctly informed (and without error!).
See you on December 13 for the pre-Christmas fairy tale (fairy Christmas !).

Yours sincerely.
Le greffier

Four helpmates. The one in 2 moves has three solutions, only the third one can make you think a little. The one in 2.5 seemed to me surprisingly difficult, but I probably took it by the wrong end. The first one helpmate 3# is easy, the same cannot be said for the second one. Unless you know the theme... A superb achievement.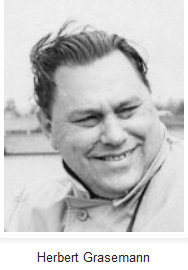 Some old direct mats, the first two certainly unknown to the readers of this report. And the others forgotten. The 2#, without being really difficult, may well make you think. The first 3# too! The last 3# is summarised by the fraction 7/8. The 4# could be called "where would you play your rook"? As for the masterful 6#, it was presented on a forum, with the success one can imagine (purely sarcastic).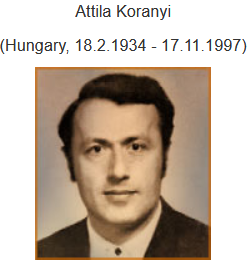 A somewhat austere duel of heavy pieces and Bishops... that suddenly lights up. And brilliantly.

A little-known game combination, probably because the exciting game is virtual, conducted by... Tal's companion in Palma de Mallorca, some time ago. Tal won the tournament and then, on his way back, went to Paris, where he gave a simultaneous game. Among his opponents was your 20 year old fake-master, who managed to draw by playing, for the only time in his life, a Sicilian Najdorf!

The latest find by the author of the well-known worstseller on endgames extends a classic 19th century study. It too was proposed on the same forum. The excessive number of responses almost paralysed him (scathing comment).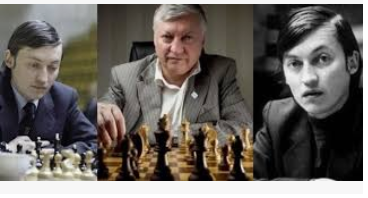 The day's game was a double, confirming once again that a massage specialist can also practice the scimitar.

See you in a fortnight' time for the fairytale course on 13 December. May God keep you.
Have a good time.

AV
Master's diagrams
[Event "h#2 3 sol"] [Site "?"] [Date "2011.??.??"] [Round "?"] [White "Kovalenko, V & Skripnik A"] [Black "3471.02"] [Result "1-0"] [SetUp "1"] [FEN "8/4p3/6K1/4k3/1N3p1b/1r2B3/q1R5/1b6 b - - 0 1"] [PlyCount "1"] [EventDate "2011.??.??"] 1... -- 1-0 [Event "h#2,5 2 sol"] [Site "?"] [Date "2011.??.??"] [Round "?"] [White "Vinagre, J."] [Black "3735.35"] [Result "1-0"] [SetUp "1"] [FEN "8/1n4r1/1P3pN1/1ppk2p1/NRq3P1/2b5/2Pp1K2/4r3 w - - 0 1"] [PlyCount "1"] [EventDate "1960.??.??"] 1. -- 1-0 [Event "h#3 2 sol"] [Site "?"] [Date "2011.??.??"] [Round "?"] [White "Bantush, N."] [Black "0311.01"] [Result "1-0"] [SetUp "1"] [FEN "1B6/2p5/8/4k3/6K1/2r5/2N5/8 b - - 0 1"] [PlyCount "1"] [EventDate "2011.??.??"] 1... -- 1-0 [Event "h#3 3 sol"] [Site "?"] [Date "2009.??.??"] [Round "?"] [White "Babic, M & Blagojevic R"] [Black "3867.07"] [Result "1-0"] [SetUp "1"] [FEN "2b3n1/4p3/3p1b2/1p2pR2/2npk3/1ppRqN1K/5r2/6r1 b - - 0 1"] [PlyCount "1"] [EventDate "2009.??.??"] 1... -- 1-0 [Event "2#"] [Site "?"] [Date "1966.??.??"] [Round "?"] [White "Lider, V."] [Black "3845.54"] [Result "1-0"] [SetUp "1"] [FEN "4R2K/5p1b/6pp/q2P4/1rp1NkPB/r6P/3P2P1/4RNn1 w - - 0 1"] [PlyCount "1"] [EventDate "1966.??.??"] 1. -- 1-0 [Event "3#"] [Site "?"] [Date "1966.??.??"] [Round "?"] [White "Meyer, A."] [Black "1040.42"] [Result "1-0"] [SetUp "1"] [FEN "8/8/4b1Q1/1p6/1PPkB2P/P2p4/1P6/6K1 w - - 0 1"] [PlyCount "1"] [EventDate "1966.??.??"] 1. -- 1-0 [Event "3#"] [Site "?"] [Date "1962.??.??"] [Round "?"] [White "Loschinsky, L."] [Black "+0245.15e8e5"] [Result "1-0"] [SetUp "1"] [FEN "4KR2/2N5/2p1P3/1pB1k1p1/1p1R4/nb6/5p2/5N2 w - - 0 1"] [PlyCount "1"] [EventDate "1962.??.??"] 1. -- 1-0 [Event "3#"] [Site "?"] [Date "1964.??.??"] [Round "?"] [White "Sammelius, C."] [Black "1575.23"] [Result "1-0"] [SetUp "1"] [FEN "8/3BQ3/1p2Np2/1R1pk1PK/r5n1/2b5/b2NP3/2R5 w - - 0 1"] [PlyCount "1"] [EventDate "1964.??.??"] 1. -- 1-0 [Event "4#"] [Site "?"] [Date "1911.??.??"] [Round "?"] [White "Sackmann, F."] [Black "3200.42"] [Result "1-0"] [SetUp "1"] [FEN "k4q2/Pp6/1P6/3R4/6R1/1pP5/1K1P4/8 w - - 0 1"] [PlyCount "1"] [EventDate "1911.??.??"] 1. -- 1-0 [Event "6#"] [Site "?"] [Date "1963.??.??"] [Round "?"] [White "Grasemann, H."] [Black "1774.16"] [Result "1-0"] [SetUp "1"] [FEN "r1n2b2/1b2p1B1/pp2P3/1r3k1p/4pN1K/4p3/8/Q4R2 w - - 0 1"] [PlyCount "1"] [EventDate "1963.??.??"] 1. -- 1-0 [Event "?"] [Site "?"] [Date "1968.??.??"] [Round "?"] [White "Koranyi, A."] [Black "=3240.00h4h8"] [Result "1/2-1/2"] [SetUp "1"] [FEN "7k/1q6/4b3/8/B6K/7R/R7/8 w - - 0 1"] [PlyCount "33"] [EventDate "1968.??.??"] [EventType "schev (corr)"] 1. Rah2 $8 (1. Kg3+ $2 Bxh3 2. Rh2 Kg7 (2... Qb4 3. Rxh3+ Kg7 4. Rh4 Qe1+) 3. Rxh3 (3. Kxh3 Qf3+ $1 4. Kh4 Qf4+) (3. Bc2 Qd7 $1 4. Rxh3 Qc7+ $8) 3... Qb8+ $1 4. Kg2 (4. Kg4 Qb4+) 4... Qa8+) (1. Rhh2 $2 Bxa2 $6 (1... Qf3 $1 2. Kg5+ Kg7 $8 3. Rag2 Bh3 $1 4. Rxh3 Qxg2+ $8 5. Kh4 Qe4+) 2. Kg3+ (2. Rxa2 Qh7+ 3. Kg4 Qg8+) 2... Kg7 3. Rxa2 Qe4 $1 (3... Qa6 $1 4. Kh2 Qh6+ 5. Kg1 Qe3+ {idem}) 4. Kh2 (4. Ra3 Qb4 5. Ra2 Qd6+ 6. Kh4 Qf6+ 7. Kg3 Qe5+ 8. Kh4 Qe1+ 9. Kh5 Kf6 10. Bb3 Qe5+ 11. Kg4 Qd4+ 12. Kh5 Qc5+) 4... Qf4+ $1 5. Kg1 Qe3+ 6. Kg2 Qe6 $1 7. Ra3 Qd5+ 8. Kh2 Kf6 $1 (8... Qd6+ $2 9. Rg3+ $8) 9. Kh3 Qe6+ 10. Kg2 Qg4+ $1 11. Kh2 Qe4 $1 12. Kh3 (12. Bd7 Qc2+ 13. Kg3 Qc7+ $8) 12... Kg5 $1 (12... Kf5 $6 13. Bd7+ Kg5 $8 14. Ra5+ Kf6 15. Ra6+ Kg7) 13. Rg3+ Kf5 $8 {(threatens mat)} (13... Kf6 $2 14. Bb3 $11) 14. Bd7+ Kf6 $8 15. Kh2 Qc2+ $8 (15... Qh7+ $2 16. Bh3 $8) 16. Kg1 Qd1+) 1... Qg7 $1 (1... Bxh3 2. Rxh3 $8 Qe4+ 3. Kg3+ (3. Kg5+ Kg7 4. Bb3 $8) 3... Kg7 4. Bb3 $8 (4. Rh4 $2 Qe3+ $8 5. Kg4 (5. Kg2 Kg6 6. Rg4+ Kh5 $1) 5... Kf6 $1 (5... Kg6 $2 6. Bc2+ $8)) (4. Bd1 $2 Qe1+ $8) 4... Kf6 (4... Qe3+ 5. Kg2 ) 5. Kf2 (5. Kh2) 5... Kg5 6. Rg3+ Kf4 7. Rh3 $8) (1... Kg7 2. Rg3+ (2. Rg2+ Kh6 3. Rg4 $1) 2... Kh6 3. Re3 $1 $11) 2. Bd1 $8 (2. Rg3 $2 Qh6#) (2. Kh5 $2 Qg4+ $1 (2... Bf5 $1) 3. Kh6 Bf7 $1) 2... Kh7 {Threatens ...Kh6.} (2... Bxh3 3. Rxh3 (3. Kxh3)) (2... Qf6+ 3. Kg3+ $8 (3. Kh5 $2 Qf5+ 4. Kh6 Bf7)) 3. Bf3 $3 {[#]} ( 3. Rg3 $2 Qf6+ $1 4. Rg5 Qf4+) (3. Be2 $2 Kh6 $8) 3... Bd7 $1 {Attempt to zugzwang.} (3... Kh6 4. Rg2 $8 Qf6+ 5. Kg3+ $8 Bxh3 6. Rh2 $8) (3... Bc8 4. Rg2 $8 Qh6+ 5. Bh5 {idem}) 4. Rg2 $3 {[#]Still.} (4. Rf2 $2 Qh6+ $8 5. Bh5 Bxh3 $8 6. Rf7+ Kh8) (4. Be4+ $2 Kh6 $8 5. Rg2 Qe7+ $8) 4... Qh6+ $1 5. Bh5 $8 Bxh3 {It seems that White is at the end of his tricks. Yet...} (5... Qf6+ 6. Kg3 $8 Qe5+ (6... Bxh3 7. Kxh3) 7. Kh4 $8 Bxh3 8. Bg6+ $8 Kh6 9. Kxh3 $8) 6. Rg6 $3 {[#]Without fear or reproach.} Qe3 {It is not easy to continue to protect the black bishop.} (6... Qf4+ 7. Kxh3 $8) (6... Qf8 7. Kxh3 $8) 7. Rg3 $8 {Now, on the contrary, it seems that White is at the end of the tunnel....} Qe1 $1 {Relaunch the fight. This move will not be indicated by the computer !} (7... Qf4+ 8. Kxh3 $8) 8. Kxh3 $8 {It must be.} (8. Bg6+ $2 Kh6 $8 9. Kxh3 Qh1+ $8 10. Kg4 Kxg6 $8) 8... Qh1+ 9. Kg4 {But...} Kh6 $1 { Seems to win the Bishop.} 10. Bf7 $3 {[#]} (10. Rh3 $2 Qg2+ $8 11. Rg3 (11. Kh4 Qg5#) 11... Qe4+ $1) (10. Be8 $2 Qe4+ $1) 10... Qe4+ 11. Kh3 Qf5+ {And it does indeed earn it.} 12. Kg2 $8 (12. Kh2 $2 Qxf7) (12. Rg4 $2 Qxf7) 12... Qxf7 {But we are in a classic pattern.} 13. Rh3+ $8 Kg6 (13... Kg5 14. Rg3+ $8 Kh4 15. Rh3+ $8 Kg4 16. Rg3+ $8) 14. Rg3+ $8 Kh7 15. Rh3+ $8 Kg8 16. Rg3+ $8 Kf8 17. Rf3 $8 {The result would be the same with the bQ in f6 or f8. But not f5 or f4.} 1/2-1/2 [Event "Palma de Mallorca"] [Site "Palma de Mallorca"] [Date "1966.??.??"] [Round "3"] [White "Shamkovich, L."] [Black "Toran Albero, R."] [Result "1/2-1/2"] [ECO "B75"] [PlyCount "81"] [EventDate "1966.11.27"] [EventType "tourn"] [EventRounds "15"] [EventCountry "ESP"] 1. e4 c5 2. Nf3 d6 3. d4 cxd4 4. Nxd4 Nf6 5. Nc3 g6 6. Be3 Bg7 7. f3 Nc6 8. Qd2 Bd7 9. O-O-O Rc8 10. Kb1 O-O 11. h4 h5 12. Nxc6 bxc6 13. Bc4 Qa5 14. Bb3 Rfe8 15. Bh6 c5 $2 (15... Rb8) 16. Qg5 $3 {[#]A winning move, but unfortunately White will not follow through with his design.} (16. e5 $2 dxe5 17. Bxg7 (17. Qg5 $4 c4) (17. Bg5 Bf5) 17... Kxg7 18. Qe2 Qc7) 16... Bxh6 (16... Kf8 17. Rxd6 $3 {[#]} Rc6 (17... exd6 18. Qxf6) (17... c4 $2 18. Bxg7+ Kxg7 19. Qxa5) 18. Rhd1 Rxd6 19. Rxd6 Qd8 20. Ra6 $18 Qb8 $2 21. Rxf6) (16... d5 17. Bxd5 (17. Nxd5 Be6 18. Bxg7 Kxg7 19. Ne3 c4 $4 20. Qxa5) 17... Nxd5 18. Bxg7 Kxg7 19. Nxd5 Be6 20. Qe5+ Kg8 21. g4) 17. Qxg6+ $8 (17. Qxh6 $4 c4 $8 {: the revenge of the unpinned pawn }) 17... Bg7 (17... Kh8 18. Qxh6+ Nh7 19. Bxf7) 18. Bxf7+ $8 Kf8 (18... Kh8 19. Rd5 $1 {[#]} (19. e5 $1 Ng8 20. Ne4) 19... e5 20. Rxd6) 19. e5 $3 {[#]} Ng8 (19... dxe5 20. Rxd7 $1 {[#](after d5 and d6, logicaly d7)} Nxd7 21. Be6) 20. g4 $6 {It was necessary to continue "grand style"..} (20. Ne4 $1 Bf5 (20... Nf6 21. Bc4 (21. Ng5)) (20... Rb8 21. Ng5 Rxb2+ 22. Kc1 e6 23. Bxe8) 21. Qxf5 $3 (21. Qxh5 $1 Nh6 22. Bxe8 $1 (22. Ng5 $2 Rb8) 22... Rxe8 23. g4 Be6 24. b3 $16) (21. Qg5 $2 Nh6 (21... Bxe4) ) 21... Nh6 (21... Rb8 22. Be6+ Bf6 23. Qg6) 22. Qe6 $3 {[#]} Nxf7 23. Ng5 $3 {[#]} (23. Rh3 $2 Rb8) 23... Nxg5 24. hxg5 {[#](opening of "h" column)} Rb8 (24... Bxe5 25. g6 Kg7 26. Rxh5) 25. b3 $8 Qa4 26. g6 Qf4 27. g3 $18) ({Or even better} 20. Rh3 $3 Bxh3 21. gxh3 {[#](echo opening of "g" column)} e6 (21... c4 22. Nd5) 22. Rg1 Bxe5 23. Bxe6 $1 (23. Qh7 $1 Nf6 24. Qg7+ $8 Ke7 25. Bxe8+ Kd8 26. Bb5) 23... Rc7 (23... Rxe6 24. Qxg8+ Ke7 25. Qxc8 $18) (23... Qc7 24. Nd5 ( 24. Qxg8+ Ke7 25. Nd5+) 24... Qg7 25. Qf5+ $8) 24. Qxg8+ $8 Ke7 25. Nd5+ $8 Kd8 26. Qxe8+ Kxe8 27. Rg8# $1 {model mat}) (20. e6 Bc6 $8 21. Rh3 (21. Bxg8 Kxg8 $11) (21. Rd5 Bxd5 22. Nxd5 (22. Bxe8 $2 Bxe6) 22... Nh6 23. Bxe8 Rxe8) (21. Bxe8 Bxe8 22. Qf5+ Bf6 23. Nd5 Rb8) 21... Rb8 $1 (21... c4 $2 22. Rd5) 22. f4 $1 (22. Rg3 $4 Qxc3) 22... Rxb2+ $1 (22... Qb4 23. b3 Qxf4 24. Rg3 Qh6 $3 ( 24... Qf6 $2 25. Qh7 Nh6 26. Bxe8 Rxe8 27. Rxg7) 25. Rf1) (22... Be4 23. Qxe4 Rxb2+ 24. Kxb2 Rb8+ 25. Kc1 Bxc3) 23. Kxb2 Qb4+ 24. Kc1 Qxf4+ 25. Rd2 Rb8 $1 26. Qg5 Qf1+ 27. Rd1 $8 (27. Nd1 $2 Bb2+ 28. Kb1 Bf6+) 27... Qf2 $1 28. Re3 ( 28. Bxg8 Be5 $1 29. Qh6+ Kxg8 30. Qg5+ Kf8 31. Qh6+ Bg7 32. Qg5 Be5 $11) 28... Qxe3+ 29. Qxe3 Bh6 30. Qg5 Bxg5+ 31. hxg5 Bxg2) 20... Rb8 21. Bb3 $2 (21. Ne4 $1 c4 (21... e6 22. Nf6 $1 Nxf6 23. exf6) 22. Bxc4 Rxb2+ 23. Kxb2 Qxe5+) 21... c4 $1 22. e6 Bxe6 $8 23. Qxe6 cxb3 24. axb3 Qe5 (24... Rec8) 25. Qg6 e6 26. Rhe1 Qf6 27. Qxh5 d5 28. f4 Qf7 29. Qxf7+ Kxf7 30. f5 exf5 31. Rf1 Bxc3 32. bxc3 Re5 33. Rxf5+ Rxf5 34. gxf5 Nf6 35. Kb2 Re8 36. Ra1 Re7 37. Ra5 Rc7 38. h5 Ke7 (38... Kg7) 39. h6 Kd6 40. Rb5 Rh7 41. Ra5 1/2-1/2 [Event "?"] [Site "?"] [Date "2011.??.??"] [Round "?"] [White "Villeneuve, A."] [Black "0401.00"] [Result "1-0"] [SetUp "1"] [FEN "2r2k2/5N2/R5K1/8/8/8/8/8 w - - 0 0"] [PlyCount "41"] [EventDate "2011.??.??"] {After Centurini 1850.} 1. Kf6 $3 {With the bR on b8, this move would not work, with Black's king capturing on e8.} (1. Nd6 $2 Rc1 $1 (1... Rc7 $1) (1... Rb8 $1)) (1. Ng5 $2 Rc1 $1 (1... Ke7 $1)) 1... Rb8 $1 (1... Kg8 2. Ng5 $8 {(consider Kg6 then Nh7 and Ra7)} Kf8 (2... Rf8+ 3. Kg6 $8 Rf1 4. Ra8+ $8 Rf8 5. Ra1 $8 Rf2 (5... Rb8 6. Nh7 $1 Rb6+ 7. Nf6+ $8 Kf8 8. Ra7 $1 Rb7 9. Nh7+ ) 6. Ne4 {: Centurini ; text on 11th move}) 3. Ne6+ $1 (3. Nh7+ $2 Ke8 $8) 3... Kg8 {(otherwise Ra7)} 4. Kg6 $1 Re8 5. Rb6 $3 {Z} (5. Ng5 $6 Kf8 6. Kf6 $8 Kg8 7. Ne6 $8 Rc8 8. Kg6 {: you have to chase the bR to have Re6}) 5... Ra8 ( 5... Kh8 6. Kf7) 6. Ng5 $1 Kf8 7. Re6 $8 Rc8 8. Nh7+ $8 Kg8 9. Re7 $1 Rc6+ 10. Nf6+ $8) (1... Re8 2. Ng5 $1 {(as in the above variant, the bK cannot go to e8)} Rb8 3. Ne6+ $1 Kg8 (3... Ke8 4. Ra7 $1 Rb7 5. Ng7+ $1) 4. Kg6 $1 ({or} 4. Ra7 $1 Rb6 5. Re7 $1 {as in exercice 662}) 4... Re8 5. Rb6 $3 { Z as already seen}) (1... Ke8 2. Nd6+ $8) (1... -- {if it was White to move here :} 2. Nd6 $8 Rd8 3. Rb6 $1 {Z} Ra8 (3... Kg8 4. Ne4 $8 Ra8 5. Ng5 $8) 4. Rb7 $8 Rd8 5. Nf5 Ra8 6. Rf7+ $8) 2. Ne5 $3 {The "threat" 2 Nd7+ seems illusory, with all Black's moves eliminating the fork. But Black curiously lacks space, so that it reappears, doubled by another.} (2. Nd6 $2 Kg8 $8 3. Kg6 Kf8 $8 (3... Rf8 $2 4. Ne4) (3... Rd8 $2 4. Nf5 $1 Kf8 5. Ra7 $1 Rb8 6. Rf7+ $8 Ke8 7. Ng7+ $8 Kd8 8. Ne6+ $8 Kc8 9. Rc7# $1) 4. Ra7 Rb1 $1) (2. Ng5 $2 Ke8 $8 3. Ra7 Rb1 $1) 2... Rd8 (2... Rc8 3. Ra7 $8 {(no check on c6)} (3. Re6 $2 Rd8 $3 {ZZ[#]}) 3... Kg8 (3... Ke8 4. Re7+ $1) 4. Kg6 $8 Kf8 5. Nd7+ $8 Ke7 6. Nb6+ $8) (2... Ke8 3. Re6+ $8 Kd8 (3... Kf8 4. Nd7+ $8) 4. Nc6+ $8) (2... Kg8 3. Kg6 $8 Rd8 (3... Kf8 4. Nd7+ $8) 4. Nd7 $1) ( 2... Re8 3. Nd7+ $1 (3. Ra7 Rc8 4. Rb7 $1 Kg8 (4... Ra8 5. Nd7+ Ke8 6. Nb6 $8) 5. Kg6 $8 Kf8 6. Nd7+ $8) (3. Ng6+ $6 Kg8 4. Ne7+ $8 Kh7 5. Kf7 $8 Rb8 6. Ra5 Rb6 7. Rc5 Ra6 8. Rd5 Rb6 9. Ra5 {Z} Rd6 10. Ra1 $1 {Centurini}) 3... Kg8 4. Kg6 $1 Rd8 5. Nf6+ Kf8 6. Ra7) 3. Re6 $3 {ZZ[#]} Kg8 (3... Ra8 4. Nd7+ $8 Kg8 5. Kg6 $8 Rc8 (5... Kh8 6. Kf7 $1) 6. Re7 $1 Rc6+ 7. Nf6+ $8) ({On} 3... Rc8 {in addition, there are} 4. Ng6+ $1 (4. Nd7+ $1 Kg8 5. Kg6 $8) 4... Kg8 5. Ne7+ $8) 4. Nf7 $3 {[#]A necessary comeback.} (4. Kg6 $6 Kf8 5. Rf6+ $6 Ke8 6. Re6+ $8 Kf8 7. Kf6 $8 Kg8 8. Nf7 $8) 4... Rf8 (4... Ra8 5. Kg6 $1 {(threatens Ng5-h7-f6)} Rb8 6. Ng5 $1) 5. Re7 $8 Rb8 (5... Kh7 6. Re4 $1) 6. Ng5 $8 {Knight has now returned to the orthodox ways.} Rf8+ (6... Rb6+ 7. Ne6 $8 Kh8 8. Kg6 $8 Rb8 9. Rd7 $1 Kg8 (9... Rg8+ 10. Kh6 $8 Rb8 11. Nf4 $1 Kg8 12. Ng6 $1 Rb7 13. Ne7+ $8) 10. Rd6 $8 Rc8 11. Ng5 $1 Kf8 12. Re6 $8 {followed by Nh7+ and Re7}) 7. Kg6 $8 Rf1 8. Re3 $1 {Transposing in the main study by Centurini.} (8. Re4 $1 { idem}) 8... Rf2 9. Re1 $3 Rf4 10. Ra1 $1 (10. Rb1 $1 {idem}) 10... Rf2 11. Ne4 $3 {[#]} Rg2+ 12. Kf6 $8 Kh8 13. Rb1 $1 {Z} (13. Rc1 $1 {idem}) 13... Rg4 14. Ng5 $8 Rf4+ 15. Kg6 $8 Kg8 16. Ne6 $3 {[#]} Rg4+ 17. Kf6 $8 Kh8 18. Rb8+ $1 (18. Kf7 $1) 18... Rg8 19. Nf8 $3 {[#]} Rg1 20. Ng6+ $1 Kh7 21. Rh8# $1 {Model mat.} 1-0 [Event "Dubai (ol) "] [Site "?"] [Date "1986.??.??"] [Round "?"] [White "Karpov, An"] [Black "Sznapik, A."] [Result "1-0"] [ECO "B78"] [WhiteElo "2705"] [BlackElo "2425"] [PlyCount "53"] [EventDate "1986.??.??"] {42/249} 1. e4 c5 2. Nf3 d6 3. d4 cxd4 4. Nxd4 Nf6 5. Nc3 g6 6. Be3 Bg7 7. f3 O-O 8. Qd2 Nc6 9. Bc4 Bd7 10. O-O-O Ne5 11. Bb3 Rc8 12. h4 (12. Bg5 Nc4) 12... h5 (12... Nc4 13. Bxc4 Rxc4 14. h5 Nxh5 15. g4 Nf6 16. Nde2 $1 { Karpov-Kortschnoj 1974}) 13. Bg5 (13. Bh6) (13. Rdg1) (13. Kb1) (13. g4 $6) 13... Rc5 (13... Nh7) (13... Nc4) 14. Kb1 $1 {[#]Advised by Geller in 1981.} ( 14. g4 hxg4 15. h5 Nxh5 $1 16. Nd5 Rxd5 $1 17. Bxd5 (17. exd5 gxf3) 17... Qb6 $1 {(threatens ...Nxf3) AK} 18. c3 e6) 14... b5 (14... Qa5 15. g4 (15. Nd5 Nxd5 16. Qxa5 Rxa5 17. exd5) 15... hxg4 16. h5 gxh5 17. Bxf6 exf6 (17... Bxf6 18. Qh6) 18. f4 (18. Rxh5 $2 Nxf3) 18... Bh6 19. Qh2 Ng6 20. Nde2) (14... Re8 15. Bh6 (15. f4 Nc4 16. Qd3 Qc8 17. f5 gxf5 18. exf5 Ne5 19. Qe2 Neg4 20. Rhf1 Rxc3 21. bxc3 Qxc3 22. Bc1 a5 {Dominguez Perez,L (2717)-Radjabov,T (2761)/Linares 2009}) (15. g4 hxg4 16. h5 Nxh5 {(texte avec ...Te8 au lieu de ...b5)} 17. Rxh5 (17. fxg4) (17. Nd5 gxf3) 17... gxh5 18. Qh2 Ng6 (18... Nxf3 19. Nxf3 gxf3 20. Qxh5 e6 21. Nd5 $1) 19. Qxh5 Qa5 20. f4 Rxg5 (20... Rxc3 21. bxc3 Qxc3 22. Bxf7+ Kxf7 23. f5 $11) 21. fxg5 e6 22. Nf5 (22. Qxg4) 22... exf5 23. Qxg6 Be6 { Radjabov,T (2751)-Carlsen,M (2765)/Baku 2008}) 15... Qa5 16. g4 hxg4 17. h5 Bh8 18. hxg6 Nxg6 19. Qh2 Rh5 20. Qg2 Rc8 (20... Nh4 $1) 21. fxg4 (21. Bd2) 21... Bxg4 22. Nd5 $1 {[#]} Rxd5 (22... Nxd5 $2 23. Qxg4 $18) 23. Bxd5 (23. exd5) 23... e6 24. Nxe6 Bxd1 25. Rxd1 Nxd5 26. exd5 Be5 (26... Bxb2) 27. Bc1 Qa4 28. Rh1 (28. Rf1 $1) 28... Rc4 29. b3 Qb4 30. Qg5 $1 (30. Bd2 $2 Qa3 31. Bc1 Qa5 32. Qg5 Rxc2 $1 {Konguvel,P (2440)-Le Quang Liem (2602)/Kolkata (Calcutta) 2009}) 30... Rc8 31. Qh5 $18) (14... a5 15. a4 Qb6 16. Be3 Qa6 17. Ndb5 Rxb5 18. axb5 Bxb5 19. Nxb5 Qxb5 20. Qd4 {Motylev,A (2710)-Pavlovic,M (2533)/Ohrid 2009}) 15. g4 $1 (15. Rhe1 a5 16. f4 Nc4 17. Bxc4 Rxc4 18. e5 Bg4 (18... b4 19. Qd3 Rxc3 $1 20. bxc3 Nd5 $1) 19. Bxf6 exf6 20. e6 {Beliavsky,A (2585)-Huebner,R (2620)/ Tilburg 42/246 1986} Qb6 21. Nd5 Qb7 22. exf7+ Rxf7) 15... hxg4 (15... a5 16. gxh5 $1 {AK} (16. Bxf6 Bxf6 17. a3 hxg4 18. f4 Nc4 19. Qd3 {Karpov,A (2705) -Georgiev,K (2535)/Dubai 1986} a4 20. Ba2 Qa8) 16... Nxh5 17. Nd5 Re8 18. Nf4 ( 18. a3) 18... a4 (18... Nxf4 19. Qxf4 Nc4 20. Qg3 a4 21. Bxc4 bxc4 22. h5 Qa5 23. Bd2 c3 24. Bxc3 Rxc3 25. hxg6 $1 {Motylev,A (2710)-Feller,S (2570)/Ohrid 2009} Rc5 $1 26. gxf7+ Kxf7 27. Rdg1 Rg5 $1 28. Qxg5 Qxg5 29. Rxg5 Bxd4) 19. Bd5 Nc4 20. Bxc4 bxc4 21. Nxh5 c3 22. Qe3 Qb6 23. b3 gxh5 24. Bh6 Bf6 25. Bg5 Bg7 26. Bh6 Bf6 27. Rhg1+ Kh7 28. Qf4 axb3 29. axb3 Ra8 (29... Qa6 $2 30. Bg7 $1 {[#]} Bxg7 31. Rxg7+ $1 (31. Qxf7 $2 Rg8 32. Nf5 Rxf5 33. exf5 Be8 34. Rxg7+ Rxg7 35. Qxe8) 31... Kxg7 32. Rg1+ Bg4 33. Ne6+ $1 Kg6 (33... fxe6 34. fxg4) 34. fxg4 f6 35. Nxc5 dxc5 36. g5 (36. Qf5+) 36... Qa3 37. gxf6+ Kf7 38. fxe7+ {1-0 Areshchenko,A (2664)-Corrales Jimenez,F (2605)/Khanty-Mansiysk 2009}) (29... d5 ) 30. Bg7 Bxg7 31. Qxf7 (31. Rxg7+ Kxg7 32. Rg1+ Bg4 33. Ne6+ fxe6 34. fxg4 Ra1+ $1 35. Kxa1 Ra5+) 31... Bg4 32. Ne6 Qxb3+ $1 {[#]} 33. cxb3 c2+ 34. Kc1 cxd1=Q+ 35. Kxd1 Ra1+ 36. Kd2 Ra2+ 37. Kd1 $11) 16. h5 $1 (16. Bxf6 Bxf6 17. Nd5 Bg7 18. h5 gxh5 19. Qg5 Re8 20. Nf5 Bxf5 21. exf5) 16... Nxh5 $6 (16... Rxc3 17. Qxc3 (17. Bxf6 Rxb3 18. Bxe5 $1 (18. Bxg7 $2 Rxb2+ $1 {AS} 19. Ka1 Kxg7 20. hxg6 Rh8) 18... Rxb2+ 19. Kxb2 Bxe5 20. hxg6 fxg6 21. Qh6 Rf7 22. f4 $1 {[#]}) (17. bxc3 Nxh5 (17... Nxf3 18. Nxf3 Nxe4) 18. Rxh5 gxh5 19. Qh2 $13 {-> AS} Nxf3 ( 19... Nc4 20. Qxh5 {AK}) 20. Nxf3 Qa5 $1) 17... Nxh5 18. Qe1 $1 {[#]} (18. fxg4 Bxg4 19. Rdg1 Qd7 $14 {AS} 20. Rh4 Rc8 21. Qd2 Rc5 22. Qf2 Nf6 23. Qf4) 18... Re8 ( 18... a5 19. Qh4 Re8 20. Nf5) 19. Qh4 (19. f4 Nc4 20. f5) 19... g3 (19... Qb6 20. Nf5 $1 Nxf3 21. Qxg4) 20. f4 $1 (20. Nf5 g2 21. Rh3 Qc8) 20... Nc4 21. f5 Qc8 22. fxg6 fxg6 23. Bxe7 Kh7 24. c3) 17. Nd5 $1 {[#]} (17. Rxh5 $2 gxh5 18. Qh2 Nxf3 (18... Nc4) 19. Nxf3 gxf3 20. Nd5 Rxd5 (20... Bg4 21. Nxe7+ Kh7 22. Bh4 Qd7) 21. Bxd5 Bg4 22. Qh4 {Potkin,V (2557)-Kargin,A (2404)/Moscou 2006} Qb6 $1) 17... Re8 $8 (17... Rxd5 18. Bxd5 gxf3 (18... Qb6 {no longer makes sense, as the column being blocked, AK}) 19. Nf5 $1 $18) (17... Nf6 18. Bh6 (18. Nxf6+ exf6 $8 19. Bh6 $16) 18... Nxd5 19. Bxg7 Kxg7 20. Qh6+ Kf6 21. exd5 Nxf3 22. Ne2 {[#]} ( 22. Rdf1 Rh8 $8 23. Qxh8+ Qxh8 24. Rxh8 Kg7) 22... e5 (22... Bf5 23. Nf4 e5 24. dxe6 fxe6 25. Rh5 Rg8 26. Rxf5+ Rxf5 27. Nxe6 Qe7 28. Nc7 Qxc7 29. Bxg8 Qc5) 23. dxe6 Bxe6 24. Qf4+ Rf5 25. Qxg4 Kg7 26. Bxe6 fxe6 27. Nd4 Nxd4 28. Qxd4+ e5 29. Qxa7+ R8f7 30. Qe3 Qg5 31. Qd3 Qf6 32. a3 Rf2 33. Qh3 Kg8 (33... Qf5 $4 34. Qh8# {1-0 Li Chao2 (2604)-Robson,R (2570)/Wijk aan Zee 2010}) 34. Qc8+ Rf8 $8 35. Qc7 Rf7 36. Qb8+ Rf8 37. Qxb5 $14) 18. Rxh5 $1 {[#]The analysis engines suffer on this, but Houdin eventually finds.} (18. Rdg1) 18... gxh5 ( 18... Rxd5 19. Bxd5 gxh5 20. Qh2 {see below}) 19. Qh2 $1 {[#]} (19. Bh6 $2 e6 $1 20. Bxg7 Kxg7 21. Nf4 Qh4) (19. Qf4 $2 a5 $1) 19... Rc4 $2 (19... Rxd5 $1 20. Bxd5 (20. exd5 $6 Nxf3 21. Nxf3 gxf3 22. Qxh5 Bf5 $13 {AS et AK}) 20... Qb6 (20... gxf3 21. Qxh5 f2 22. Nf5) (20... Qc8 21. Qxh5 e6 22. Bb3 Qc5 23. f4 (23. Bh6) 23... Nc4 24. Qxg4 Kf8 25. e5 dxe5 (25... Ne3) 26. f5 exf5 (26... Nxb2 $2 27. f6 $1 $18 {Vouldis,A (2528)-Tiviakov,S (2601)/Plovdiv 2003}) 27. Nxf5 Bxf5 28. Qxf5 Qc6) 21. Nf5 $1 {[#]} (21. Qxh5 e6 $1 $13 22. Nf5 exf5 23. f4 Ng6 24. Bf6 Be6 25. exf5 Bxd5 26. Bxg7 Kxg7 27. fxg6 {Roiz Baztan,D (2265)-San Segundo Carrillo,P (2565)/Lugo 2009} Qd4 $1 $19) 21... Bxf5 $8 22. exf5 Nxf3 (22... Qc5 $1 23. Qxh5 Rc8 24. c3 gxf3 25. Bxe7 f2 26. f6 (26. Qh1 b4) (26. Rh1 $2 f1=Q+ 27. Rxf1 Qxd5 28. Rh1 f6 $8) 26... Qxd5 27. Rxd5 f1=Q+ 28. Rd1 Qf3 29. Qxf3 Nxf3 30. fxg7 Kxg7 $11) (22... Rc8 23. fxg4 (23. Qxh5 $2 Qf2 $1 24. Rh1 Qxc2+ 25. Ka1 Kf8) 23... Qc5 (23... hxg4 24. Rh1) (23... Kf8 24. gxh5 Qc5 ( 24... Bf6 25. Bxf6 exf6 26. h6) 25. h6 Bh8 26. h7 Ke8 27. Qe2 Kd7 28. Be3 Qb4 29. a3 Qa5 30. Bd4 b4 31. Bxe5 Bxe5 32. Qxe5 $1 dxe5 33. Be6+ Kc6 34. Bxc8 bxa3 35. h8=Q axb2 36. Qe8+ Kc5 37. Qxe7+ Kc4 38. Qxf7+ {1-0 Motylev,A (2676) -Mikhalevski,V (2608)/Budva 2009}) 24. gxh5 (24. Bxe7 Nxg4) 24... Nc4 25. f6 exf6 26. Bc1 $14) 23. Qxh5 $1 (23. Bxf3 gxf3 24. Qxh5 Qf2 $1 (24... Qc5 $1 $13 {AK} 25. Qxf3)) (23. Bxf7+ Kxf7 24. Qxh5+ Kf8 25. Bh6 Bxh6 26. Qxh6+ Kg8 $11) 23... Nxg5 24. Qxg5 {AS & AK} Kf8 25. Qh5 e6 $3 26. fxe6 Qf2 $1 27. Qxg4 (27. Qh1 Re7 (27... Qf6 28. c3 Qg6+ 29. Ka1 fxe6) 28. Rf1 (28. Bb3 Qf3) 28... Qd4 29. c3 Qd3+ 30. Ka1 Qh3 $1) (27. exf7 Re1 $8 28. Qxg4 $8 Rxd1+ 29. Qxd1 b4 $11) 27... fxe6 28. Bg2 $1 (28. Be4 Be5 29. Bg6 Re7 30. Qh3 Qh2 31. Qf3+) 28... Kg8 29. Be4 b4 (29... d5 30. Bh7+ Kf8 31. Bg6 Qf6 (31... Re7 $2 32. Qh3) 32. c3 $16 ) (29... Qf6 30. c3 b4 31. Bh7+ Kxh7 32. Qh5+ Bh6 33. Qxe8 Qf5+ 34. Ka1 bxc3 35. Qd7+ Kg6 36. bxc3 Qf6 37. Qxd6 Qxc3+ 38. Kb1 $16) 30. Bd3 (30. Bh7+ Kf8 31. Bd3 Qd4) 30... Qh2 31. Bg6 Re7 32. Qxb4 Be5 33. Bd3 $16) (19... a5 $2 20. Qxh5 a4 21. Rh1 $1 axb3 22. Qh7+ Kf8 23. Bh6 Bxh6 24. Qh8# {AK}) (19... gxf3 20. Qxh5 Bg4 (20... f2 21. Rh1 Qa5 22. c3) 21. Qh4 Rxd5 $8 22. Bxd5 Qb6 23. Nf5 Bxf5 24. exf5 Qc5 25. Bh6 Rc8 26. Bb3) 20. Bxc4 bxc4 21. Qxh5 f6 (21... gxf3 22. Bh6) 22. f4 $1 {[#]} (22. Bh6 e6 23. Bxg7 Kxg7 24. Nf4 (24. Nc7 Qxc7 25. Qxe8 Bxe8 26. Nxe6+ Kf7 27. Nxc7 Nxf3 28. Nd5 Ke6 $11) 24... Qe7 25. Rh1 Rg8 26. fxg4 Kf8 27. g5 (27. Rg1) 27... fxg5 28. Nfe2 (28. Qh6+ Ke8 29. Nfxe6 Bxe6 30. Nxe6 Nf7 31. Ng7+ Kf8 32. Ne6+ Ke8 $11) 28... Qf7 (28... g4) 29. Qh3 Ke7 30. Qa3 g4 31. Rd1 Qf6 (31... Qe8 32. Qxa7 Qa8) 32. Ng3 Rc8 33. Qxa7 Qf4 34. Nde2 Qg5 35. Rh1 Rf8 36. Qc7 Qe3 (36... Qd2 $1) 37. Rh7+ Rf7 38. Rxf7+ Nxf7 39. Qxc4 Ne5 40. Qb4 Bc6 $44 {Fier,A (2570)-Felgaer,R (2584)/Villa Martelli 2010 and Black should have been spared the epic Q+Pa / Q ending that followed}) (22. Bh4 $6 e6 23. Ne3 Re7) (22. Nf4 $2 fxg5 $1 (22... e6 23. Bh6 Qe7) 23. Nfe6 Bxe6 24. Nxe6 Qd7 25. Nxg7 Kxg7 26. Qxg5+ Kf7 27. f4 Ng6 $11) 22... Nf7 (22... e6 $2 23. Nxf6+ (23. fxe5) 23... Bxf6 24. fxe5 Bxg5 25. Qg6+) (22... fxg5 23. fxe5 dxe5 24. Rh1 $1 (24. Nf5 $1 {AK} Bxf5 25. exf5 e4 26. c3) 24... exd4 25. Qh7+ Kf7 26. Rf1+ Ke6 27. Qxg7 $18 {AS}) 23. Bh4 $1 $18 Qb8 (23... e6 24. Nxf6+ Bxf6 25. Qg6+ {AS & AK}) (23... Nh6 24. f5 $1 Rf8 25. Nf4 (25. Bg3 $1) 25... Qa8 (25... Be8 26. Ng6 $1 Bxg6 27. fxg6 {/\ Nf5+- AS & AK}) 26. Re1 Rb8 27. Bf2 Qb7 28. b3 cxb3 29. axb3 Be8 30. Qh4) 24. Rh1 (24. f5 Ne5 25. Ne6) 24... c3 25. b3 Qb7 26. f5 Ne5 27. Ne6 (27. Ne6 Bxe6 (27... Qb5 28. Bxf6 exf6 29. Qh7+ Kf7 30. Qxg7#) 28. Qxe8+) 1-0 [Event "Candidates final"] [Site "Moscow"] [Date "1974.??.??"] [Round "2"] [White "Karpov, An"] [Black "Kortschnoj, V."] [Result "1-0"] [ECO "B78"] [PlyCount "53"] [EventDate "1974.09.16"] [EventType "match"] [EventRounds "24"] [EventCountry "URS"] {18/433. "The role of footballers is to encourage people to drink less alcohol; your role, grandmasters of chess, is to incite the people to read less Solzhenitsyn ! " (L. Spiridonov, quoted by Kortchnoï).} 1. e4 c5 2. Nf3 d6 3. d4 cxd4 4. Nxd4 Nf6 5. Nc3 g6 6. Be3 Bg7 7. f3 Nc6 8. Qd2 O-O 9. Bc4 Bd7 ( 9... Nxd4 10. Bxd4 Be6 11. Bb3 a6 12. h4) 10. h4 Rc8 (10... h5) (10... Qa5 11. O-O-O {transposes into Karpov-Gik 1969}) 11. Bb3 Ne5 12. O-O-O (12. h5) 12... Nc4 {This move is no longer played, but is it really refuted? See the 19th move.} ({Thirty years later, they all play} 12... h5 13. Bg5 Rc5 14. Kb1 $1 b5 15. g4 $1 {[#]as in Karpov-Sznapik 1986}) 13. Bxc4 Rxc4 14. h5 (14. g4 b5 15. Ndxb5 (15. h5 b4 16. Nd5 Nxd5 17. exd5 Qa5) 15... Qb8 16. Nd4 Qb4 17. a3) (14. Nde2) 14... Nxh5 15. g4 Nf6 16. Nde2 $1 {[#]} (16. Bh6 Nxe4 $1 17. Qe3 Rxc3 18. bxc3 Nf6) (16. e5 Nxg4 17. fxg4 Bxg4 18. Rdg1 dxe5 19. Rxg4 h5 20. Rxh5 Rxd4 21. Bxd4 exd4 22. Nd5 gxh5 $11) (16. Rdg1) (16. Nd5) 16... Qa5 (16... Re8 17. e5 $1 {[#]} (17. Bh6 Bh8 18. e5 (18. g5 $2 Nh5 19. Rxh5 gxh5 20. Nd5 Be6 21. Rg1 Rc5 $1 $17 {Sherzer,A (2350)-Tolnai,T (2485)/Thessaloniki (ol) 46/275 1988}) 18... Nxg4 $1 19. fxg4 (19. exd6 Nf2 $1) 19... Bxg4 (19... Bxe5 20. Bf4 Qa5 21. Bxe5 Qxe5 22. Nd5 Rxg4 {AK}) 20. exd6 Qxd6 21. Qxd6 exd6 22. Rxd6 Bg7 23. Bxg7 Kxg7 24. Nd4 $1 (24. Ng3 Rf4 25. Rd3 Re5 26. Rh2 h5 27. Kd2 Kh6 28. Nd5 Rf3 29. c4 Kg5 30. Ne2 Rxd3+ 31. Kxd3 h4 32. Nec3 f5 33. Nb5 h3 $17 {Planinc,A-Tarjan,J/Banja Luka 1974}) 24... h5 25. Kd2 Rcc8 26. Re1 (26. Nd1 Rcd8 27. Rxd8 Rxd8 28. Ke3 Re8+ 29. Kf2 Bd7 30. Ne3 Re4 31. c3 f5 32. Nc4 Rf4+ 33. Ke3 Re4+ 34. Kf2 Rf4+ 35. Ke3 Re4+ {1/2-1/2 Browne,W (2550)-Tarjan,J (2480)/Oberlin 1975}) 26... Red8 27. Rd5 Re8 28. Ne4 h4 29. Nf2 Rxe1 30. Kxe1 Re8+ 31. Kf1 Bc8 32. Rc5 (32. c4) 32... a6 33. Kg2 Kf6 34. Nf3 $16 {Matulovic,M (2505)-Tarjan,J (2490)/Majdanpek 1976}) (17. Bxa7 b6 (17... Qa5 18. Bd4) 18. Qe3 (18. e5 Nxg4) 18... Rc6 19. g5 Nh5 20. Nd5 Qa8 21. Bxb6 Qxa2) 17... Nxg4 18. fxg4 Bxg4 19. e6 $1 {[#]} (19. Qd3 Qc8 $1 {AK}) (19. exd6 Qxd6 $1 (19... Bxc3 20. Nxc3)) 19... Bxe6 (19... fxe6 20. Bd4 (20. Rdg1) 20... Bxd4 (20... e5 $2 21. Bxe5 $1) 21. Nxd4 Rxd4 22. Qxd4 Bxd1 23. Rxd1 $14) (19... f5 20. Rde1) 20. Bd4 f6 21. Kb1 (21. Bxa7 Qa5) (21. Nf4 Bf7 22. Qh2 (22. Bxa7) 22... h5 23. Be3) 21... Qa5 22. a3 Bf7 $11) 17. Bh6 Bxh6 (17... Bh8 18. Bxf8 Kxf8 19. Qe3 (19. Kb1 Be6 20. Nf4 g5 21. Nxe6+ fxe6 22. Ne2 Qe5 23. c3 {Chudinovskikh,A-Yakkimaienen,V/USSR 23/440 1977}) 19... Qc5 $1 ( 19... Rc5 20. Nd4 Be6 21. Kb1 b5 $2 22. Nxe6+ fxe6 23. Ne2 $18) 20. Qd3 Rb4) ( 17... Rfc8 18. Bxg7 Kxg7 19. Qh6+ Kg8 {text}) 18. Qxh6 Rfc8 19. Rd3 $1 {[#]} (19. g5 $2 Nh5 20. Rxh5 (20. Nf4 $2 Rxc3) 20... gxh5 21. Nd5 $2 (21. Qxh5 Qe5 $15) 21... Rxc2+ 22. Kb1 Qxd5 $3 {[#]forgotten by the Albionesques !} (22... Qd8 $2 23. Nef4 Qf8 24. Nxe7+ Qxe7 25. Nd5 Rxb2+ 26. Kxb2 $11 {Dobsa,S-Reinhardt,E/corr 34/274 1982}) (22... Kh8 23. g6 $1 (23. Nf6 $2 Bf5 $1) 23... fxg6 24. Nef4 $1 Rc1+ $11) 23. exd5 (23. Rxd5 Rxe2 24. Rd1 Rcc2 $19) 23... Rxe2 24. g6 Bf5+ 25. Ka1 hxg6 $19) (19. Rd5 Qd8 (19... Qc7 20. Kb1 Kh8 $2 21. Rf5 $3 gxf5 22. Nd5) 20. e5 (20. g5 Nh5 21. Nf4 Qf8 $1) 20... dxe5 21. Rd2 Qc7 $8 (21... Qe8 $2 22. Nd5 $1 Be6 23. Nxf6+ exf6 24. g5 $1 fxg5 25. Qxh7+ Kf8 26. Qh6+ Ke7 27. Qxg5+ f6 28. Rh7+ Bf7 29. Qxg6 $18 {Prandstetter,E (2365)-Spiridonov,N (2490)/Agard 1976}) 22. Nd5 Rxc2+ 23. Kb1 Rxd2 24. Nxc7 Rxe2 25. Nd5 Re8 $8 26. Nc3 Rg2 ( 26... Rf2)) 19... R4c5 $2 (19... Qd8 $1 {(the most stubborn according to AK)} 20. g5 (20. Nd5 Rxc2+ 21. Kb1 Bb5) (20. e5 dxe5 21. g5 (21. Ng3 Qf8 22. Qxf8+ Rxf8 23. g5 Bc6 24. gxf6 exf6) 21... Nh5 22. Ng3 Qf8 (22... Rd4 23. Re3 Rc5 24. Nxh5 gxh5 25. Ne4 Rc6 26. Qxh5 Bf5) 23. Qxf8+ Kxf8 24. Rxh5 (24. Nxh5 Bf5 $1 25. Ng3 Bxd3 26. cxd3 Rf4) 24... gxh5 25. Rxd7 h4 26. Nge4 b5 27. Rd2 b4 28. Nd1) (20. Kb1 Qf8 21. Qh2) 20... Nh5 $8 21. Nf4 Qf8 22. Qxf8+ Rxf8 (22... Kxf8 23. Nxh5 gxh5 24. Rxh5) 23. Nxh5 gxh5 24. Rxh5 Kg7 25. Rd2 f5 $1 {[#]} 26. Rdh2 (26. gxf6+ Rxf6) 26... Rh8 27. Rh6 fxe4 28. fxe4 Bc6 29. Kd2 (29. Re6 Re8) 29... b5 30. a3 a5 31. Kd3 Rc5 32. g6 Re5 $132) (19... Ba4 $6 20. Nf4 $1 {[#]} (20. Nd5 Rxc2+ 21. Kb1 Qb5) (20. Rd5 Qb6 21. g5 Qe3+ 22. Kb1 Nh5 23. Rd3 Bxc2+ 24. Kxc2 Qxe2+) (20. g5 Nh5 21. Nf4 Rxc3 22. bxc3 Rxc3 23. Nd5 (23. Nxh5 Rxc2+ 24. Kb1 gxh5 25. Qxh5 Qe5 26. Qxh7+ Kf8 27. Qh8+ Qxh8 28. Rxh8+ Kg7 $11) 23... Rxc2+ 24. Kb1 Rc7 25. Nxc7 Qb6+ 26. Ka1 Qxc7) (20. b3 Rxc3 21. Nxc3 Rxc3 22. Qd2 Rc5 23. Qxa5 Rxa5 24. bxa4 Rxa4 $11) 20... Rxc3 (20... Qe5 21. Rd5 $1 Nxd5 22. Nfxd5 Re8 23. Qxh7+ Kf8 24. Nxa4) 21. bxc3 Rxc3 (21... Qe5 22. Nd5) (21... Rc5 22. Nd5 $1) 22. Nd5 Rxc2+ 23. Kb1 $18) ({But also} 19... Be6 $1 20. g5 (20. Nf4 Rxc3) 20... Nh5 21. Ng3 (21. Nf4) 21... Qe5 $1 22. Nxh5 (22. Rxh5 gxh5 23. Nxh5 Rxc3 24. bxc3 Rxc3 25. Nf6+ exf6 26. gxf6 Qg3 $8 27. Rxc3 Qg1+ 28. Kb2 Qb6+ 29. Rb3 Qd4+ 30. Kc1 Qg1+ 31. Kd2 Bxb3 32. axb3 Qg6 $11) 22... gxh5 23. Qxh5 Qg7 $1 {[#]} ( 23... Kf8 24. Qxh7 (24. Qh2 Qxg5+ 25. f4 Qf6 26. f5 Rxc3 27. bxc3 Bxa2 28. Qxh7 Ke8 $11) 24... Qxg5+ 25. Kb1 Ke8 26. Qh2 $1 f6 27. f4 Qa5 28. f5 Bf7 29. Qh8+ Kd7 30. Qg7 $1 $16) (23... R4c5 24. Qxh7+) 24. f4 (24. a3 R4c5 25. f4 f5 $1 26. Rdh3 fxe4 27. Qxh7+ Qxh7 28. Rxh7 R8c7 29. Rh8+ Kg7 30. R1h7+ Kg6) 24... d5 $1 {[#]} (24... b5 25. f5 $1 b4 26. Rdh3 R8c5 27. Qxh7+ Qxh7 28. Rxh7 Bxf5 29. exf5 Rxf5 30. Nd1) 25. Rhd1 Qg6 26. Qh6 Bg4 $1 27. R1d2 (27. Re1 dxe4) 27... f5 $1 {[#]} 28. Rxd5 Qxh6 29. gxh6 Kf7 $44) 20. g5 $3 {[#]} (20. Rd5 Be6 21. g5 Nh5) 20... Rxg5 ( 20... Nh5 21. Nf4 Rxg5 $2 (21... Rxc3 $8 22. Rxc3 Rxc3 23. Nxh5 gxh5 24. Qxh5 Kf8 25. Qh6+ Ke8 26. Qxh7 Rxc2+ 27. Kxc2 $16) 22. Rd5 $3 {[#]} (22. Ncd5 Rxd5 23. Nxd5 (23. Rxd5 Qa4 $1 24. c3 Nf6 25. Nh5 Ne8 26. Ng3 Nf6 27. e5 $2 dxe5 28. Ne4 Bf5 29. Nxf6+ exf6 30. Qxh7+ Kf8) 23... Qd8 24. Rdd1) (22. Nfd5 Rxd5 23. Rxd5) 22... Rxd5 (22... Rc5 23. Qxg5) 23. Ncxd5 Qxa2 24. Nxe7+ Kh8 25. Nxc8 (25. Nxh5 )) 21. Rd5 $1 {[#]} (21. Nd5 $2 Rxd5 $8 {AK}) 21... Rxd5 22. Nxd5 Re8 (22... Qxa2 23. Nxe7+ Kh8 24. Nxc8 Bxc8 25. Nc3 Qa1+ 26. Kd2 Qxb2 27. Qf8+ Ng8 28. Qxf7 (28. Qxc8)) (22... Qd8 23. Nxf6+ $1 {[#]} (23. Nef4 $2 {AK} e6 $1 24. Nxg6 exd5) 23... exf6 24. Nf4 (24. Qxh7+ Kf8 25. Nf4) 24... Rc5 25. Qxh7+ Kf8 26. Qh8+ Ke7 27. Nxg6+ fxg6 28. Rh7+) 23. Nef4 Bc6 (23... Be6 24. Nxe6 $1 (24. e5 $1 dxe5 25. Nxe6 (25. Nxf6+ exf6 26. Nh5 gxh5 27. Rg1+ Bg4 28. fxg4 Qc5) 25... fxe6 26. Nxf6+) (24. Nxf6+ $2 exf6 25. Nxe6 Rxe6) 24... fxe6 25. Nxf6+ exf6 26. Qxh7+ Kf8 27. Qxb7 Re7 (27... Qg5+ 28. Kb1 Re7 29. Qb8+ Re8 30. Qxa7 Re7 31. Qb8+ Re8 32. Qxd6+ {AK}) 28. Qb8+ Re8 29. Qxd6+) 24. e5 $3 {[#]} (24. Nxf6+ $2 exf6 25. Nh5 Qg5+ $1 26. Qxg5 fxg5 27. Nf6+ Kg7 28. Nxe8+ Bxe8 {AK}) 24... Bxd5 (24... dxe5 25. Nxf6+ exf6 26. Nh5 $1 {[#]AK}) 25. exf6 exf6 26. Qxh7+ (26. Nh5 $4 Re1+) 26... Kf8 27. Qh8+ (27. Qh8+ Ke7 28. Nxd5+ (28. Re1+ $2 Be6) 28... Qxd5 29. Re1+ {AK} ) 1-0