Master's word
---
Squatters" pricking themselves with photography pretended to forbid us to enter our hall. That's not the point! We would have occupied the adjoining room and I would have brought my own wall chessboard. A "spontaneous" "class council" (sic) also claimed to destabilize the class, forcing it to start about thirty minutes late. These repeated assaults (after Daniel's grippe) are obviously not the fruit of chance: according to the RGs I just consulted, they come from across the Channel. Some albionic writers don't tolerate that St-Lazare's analyses surpass their poor productions from the "largest games of the world" published insularly. We invite all our faithful to stand together in the face of the enemy. Long live St-Lazare!...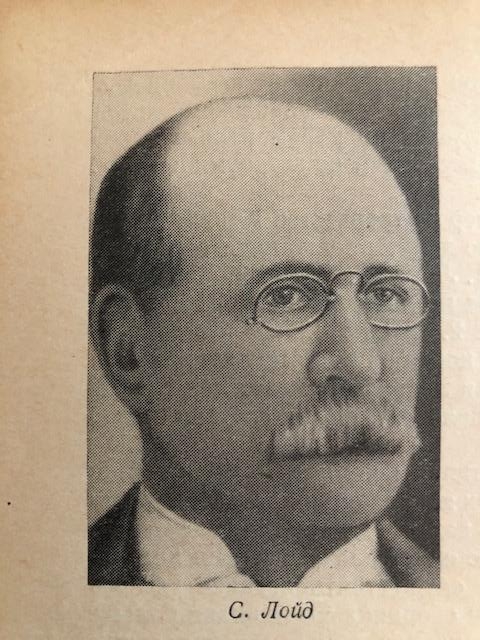 Maslar's helpmate is dedicated to troublemakers, you will understand why by solving it. Hang on for the Loyd, oh so mystifying! A Carlos to rest.
A Ryabinine study where, to understand the 3rd move, you have to go to the 13th. Another of the same kind where, to understand the 7th move, you have to go to the 18th.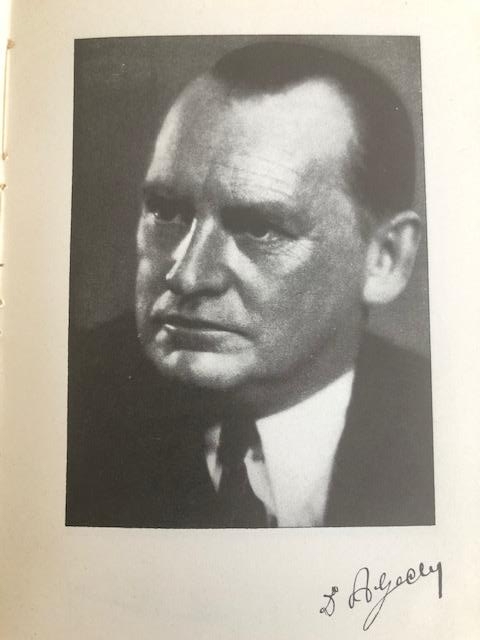 Another example of Alekhine's severity towards himself (one often prefers to quote his proud sentences). After a missed opening, by his own admission, he takes out the big class in the middle of the game.
NB: As one listener says, after Austerlitz, Saint-Lazare will be another brilliant victory! On the other hand, I won't associate myself with his wish ("Gentlemen of the English, shoot first") but I must nevertheless specify: overcoming the various obstacles, the course went normally, without a blow to the civil guard or any other body.
Master's diagrams
[Event "h#6"] [Site "?"] [Date "2002.??.??"] [Round "?"] [White "Maslar, Z."] [Black "3613.05"] [Result "1-0"] [SetUp "1"] [FEN "8/6qr/7k/r1n5/8/B1p5/Kpppp3/8 b - - 0 1"] [PlyCount "1"] [EventDate "2002.??.??"] 1... -- 1-0 [Event "5#"] [Site "?"] [Date "1857.??.??"] [Round "?"] [White "Loyd, S."] [Black "1318.42"] [Result "1-0"] [SetUp "1"] [FEN "7B/4np1N/6Pk/4r1nP/6P1/p1N5/K1P5/7Q w - - 0 1"] [PlyCount "1"] [EventDate "1857.??.??"] 1. -- 1-0 [Event "8#"] [Site "?"] [Date "1977.??.??"] [Round "?"] [White "Fornasari, C."] [Black "+0140.11d4b2"] [Result "1-0"] [SetUp "1"] [FEN "8/7B/8/8/3K4/2R5/pk1P4/b7 w - - 0 1"] [PlyCount "1"] [EventDate "1977.??.??"] 1. -- 1-0 [Event "?"] [Site "?"] [Date "2003.??.??"] [Round "?"] [White "Ryabinin, N."] [Black "0311.64"] [Result "1-0"] [SetUp "1"] [FEN "3B4/1P1p1P2/5Pp1/1PP4p/r7/7K/3P3p/2N3k1 w - - 0 1"] [PlyCount "25"] [EventDate "2003.??.??"] 1. Ne2+ $8 Kf2 2. Ng3 (2. Kxh2 $4 Rh4#) 2... Ra3 3. d3 $3 {[#]} (3. Kxh2 $2 Rxg3 4. Bc7 (4. b8=Q Rg4 5. Kh3 g5 {see below}) 4... Rg4 5. Bg3+ Rxg3 6. b8=Q Rg4 7. Kh3 g5 8. Qh2+ Kf3 9. Qh1+ (9. Qg2+ $2 Rxg2 10. f8=Q Rg4 11. Qa8+ Kf2 $19 { text with Pd2}) 9... Kf2 $11) 3... Rxd3 4. Kxh2 Rxg3 5. Bc7 $3 {[#]} (5. b8=Q $2 Rg4 6. Kh3 g5 7. Qh2+ Kf3 8. Qg2+ (8. Qh1+ Kf2 9. Qf1+ Kxf1 10. c6 Kf2 $8 11. Bb6+ Ke2 $8 12. Bc7 {(if you come to g1, you lose after ...Kf3!)} Kf2 $8 $11) (8. Qe2+ Kxe2 $11) 8... Rxg2 9. c6 (9. Ba5 Rg1 10. Kh2 Kf2 $11) (9. f8=Q $2 Rg4 $19 {(text with Bd8)}) 9... Rg4 10. Kh2 Rh4+ $8 (10... Kf2 $2 11. Bb6+ Ke2 12. Bg1 $3 Kf3 13. Kh1 $18) 11. Kg1 Ra4 $1 12. Bc7 Ra1+ 13. Kh2 g4 14. Be5 Re1 $11) 5... Rg4 6. Bg3+ Rxg3 7. b8=Q Rg4 8. Kh3 g5 9. Qh2+ Kf3 10. Qg2+ $3 (10. Qh1+ $6 Kf2 11. Qh2+ Kf3 12. Qg2+) 10... Rxg2 11. f8=Q Rg4 12. Qa8+ {The "tip" of the 5th move.} Kf2 13. Qa2+ {The "tip" of the 3rd move !} 1-0 [Event "?"] [Site "?"] [Date "2003.??.??"] [Round "?"] [White "Ryabinin, N."] [Black "4800.24"] [Result "1/2-1/2"] [SetUp "1"] [FEN "7k/1R2Rp2/5r2/1p5K/1r3p1P/3P4/2p1Q3/2q5 w - - 0 1"] [PlyCount "35"] [EventDate "2003.??.??"] 1. Rxf7 $1 (1. Qe5 $2 Qd1+ 2. Kg5 Qg1+) (1. Re8+ $2 Kh7 2. Rh8+ Kxh8 3. Qe8+ Kg7 $8) (1. Qg4 $2 Qd1 (1... Rh6+ 2. Kxh6 f3+)) 1... Rh6+ (1... Rxf7 $2 2. Qe8+ (2. Qe5+)) 2. Kxh6 f3+ 3. Kh5 Qh6+ (3... Rxh4+ $2 4. Kxh4 Qh6+ (4... Qh1+ 5. Kg3) 5. Kg4) 4. Kxh6 c1=Q+ 5. Qd2 $3 {[#]} (5. Kh5 $2 Qc5+ 6. Kg6 Rg4+ 7. Kf6 fxe2 ( 7... Rf4+)) 5... Qxd2+ 6. Kh5 Qf4 (6... Rxh4+ 7. Kxh4 Qh6+ (7... Qh2+ 8. Kg4 Qg2+ 9. Kf5 $14) 8. Kg3) 7. d4 $3 {[#]} (7. Rxf4 $2 Rxf4 8. Kg6 Kg8 9. Rb8+ Rf8 10. Rb7 Rf6+ 11. Kxf6 f2 $19) 7... Rxd4 (7... Qd6 8. Rbd7 Qxd7 9. Rxd7 Ra4 10. Rf7 $11) 8. Rxf4 Rxf4 9. Kg6 Kg8 (9... Rg4+ 10. Kh6 Rxh4+ 11. Kg6 Rg4+ 12. Kh6 f2 ( 12... Kg8 13. Rxb5 Rf4 14. Rb1 $11) 13. Rf7 $11) 10. Rb8+ Rf8 11. Rb7 Rf6+ 12. Kxf6 f2 13. Kg6 f1=Q 14. Rb8+ Qf8 15. Rxf8+ Kxf8 16. Kf5 b4 17. Ke4 b3 18. Kd3 $8 {This square had to be freed.} 1/2-1/2 [Event "W Ch"] [Site "NLD"] [Date "1935.10.10"] [Round "4"] [White "Euwe, M."] [Black "Alekhine, A."] [Result "0-1"] [ECO "D81"] [PlyCount "88"] [EventDate "1935.10.03"] [EventType "match"] [EventRounds "30"] [EventCountry "NED"] 1. d4 Nf6 2. c4 g6 3. Nc3 d5 4. Qb3 (4. Nf3) (4. cxd5) (4. Bf4 Bg7 5. e3 O-O 6. Qb3 c6 7. Nf3 {AA}) 4... dxc4 5. Qxc4 Bg7 (5... Be6 6. Qb5+ Nc6 7. Nf3 Nd5 $1 { AA}) 6. Bf4 c6 (6... Na6) 7. Rd1 $6 (7. Nf3 O-O (7... Bf5 8. Ng5 O-O 9. e4 Bc8 10. Rd1 {Flear,G-Marcelin,C/Montauban 2000}) 8. e4 {AA} Qa5 (8... Bg4 9. Be2 Nfd7 10. Rd1 {Letelier Martner,R-Mangini,J/Asuncion 1960}) 9. Bd2 b5 10. Qc5 Qd8 11. e5 Nfd7 12. Qa3 Nb6 13. Be2 Be6 {Makogonov,V-Boleslavsky,I/Moscow 1944/ URS-ch}) (7. e4 O-O 8. Rd1 Qb6 9. Rd2 Be6 10. Qa4 c5 11. d5 Bd7 12. Qc4 Qb4 13. a3 Qxc4 14. Bxc4 a6 15. Nge2 b5 16. Bd3 e6 {Tibensky,R-Konopka,M/CSR 1989}) 7... Qa5 8. Bd2 b5 $6 {"I can't explain some of the moves in my first match against Euwe. The degradation of my pawn chain cannot be explained by the lack of promising continuations, since 8...Qb6 would have given Black a development advantage for Black. Nevertheless, I include this game in my collection, because of the tactical complications of the middle game, which is much better played than the opening" (AA).} (8... Qb6 9. Bc1 Bf5 $32 {AA}) 9. Qb3 b4 { "At least has the advantage of logic: e4 is prevented, but at what price !" (AA) .} (9... O-O) (9... Qb6) 10. Na4 Na6 11. e3 Be6 (11... O-O 12. Bc4 {AA} (12. Bxa6 Bxa6 13. Qxb4 (13. Bxb4 Qb5) 13... Qg5 (13... Qd5 {AA}) 14. g3 Ne4) (12. Nf3 Be6) 12... Rb8 (12... Ne4)) 12. Qc2 O-O 13. b3 (13. Qxc6 {(seems to be better) } Nc7 {(threatens...Bd7 & ...Bxa2 AA)} (13... Nb8 14. Qb5 $1 (14. Qxa8 $2 Bd5) 14... Qxb5 15. Bxb5 $16) (13... Bd5 14. Qxa6 Qxa6 15. Bxa6 Bxg2 16. f3 (16. Bxb4 Rfe8 17. f3 Nd5 18. Bd2) 16... Bxh1 17. Kf2) 14. b3 $1 (14. Rc1 Bd5 (14... Bd7) 15. Qxc7 (15. Rc5 Bxc6 16. Rxa5 Bxa4 17. Rxa4 a5) 15... Qxa4 16. Qxe7 Rfc8 (16... Rab8 17. Rc7 Qxa2) (16... Qxa2 17. Qxb4 Rfb8 18. Bc4) 17. Ne2 Qxa2) (14. Nc5 Bd5 15. Qa4 Qxa4 16. Nxa4 Bxa2) 14... Ncd5 15. Qa6 (15. Qc5 Qd8 $1 16. Bxb4 $2 Ne4 $1 17. Qa5 Nxb4 18. Qxb4 Rb8 19. Qa3 Qa5+) 15... Qd8 16. Nc5 Bf5 17. Bd3 ) 13... Rab8 {Black's unconventional opening (see above AA's self-criticism) is nevertheless a success: certainly Pc6 is weak, Na6 is strange, White controls the centre, but Black has a certain dynamism.} 14. Bd3 (14. Bxa6 Qxa6 15. Nc5 {(but White wants a harsher punishment !)} Qb5 (15... Qc8) 16. Nxe6 fxe6 17. Nf3 c5 $1 {[#]} (17... Rfc8 18. Rc1 Nd7 19. Qc4 Qxc4 20. Rxc4 a5 21. O-O e5 22. Nxe5 Nxe5 23. dxe5 Bxe5 24. Rfc1 Rd8 25. Be1 Bb2 26. Rb1 Bf6 27. Rxc6 Rbc8 28. Rcc1) (17... Qd5 18. O-O Ne4) 18. dxc5 (18. Qxc5 Qxc5 19. dxc5 Ne4 $1 20. Rc1 Bc3) (18. Rc1 cxd4 19. Nxd4 Qd5 20. O-O a5) 18... Nd7 19. Nd4 (19. c6 Nc5 20. Qc4 Qxc4 21. bxc4 Rfc8) 19... Qxc5 20. Qe4 Qe5 21. Qxe5 (21. Qc6 Nc5 22. O-O Rb6 23. f4 $8 Qd5 24. Qxd5 exd5 25. Rc1 Ne4) 21... Nxe5 22. Nxe6 Rf6 23. Nc5 (23. Nf4 Ra6) (23. Nxg7 Nd3+ 24. Ke2 Nxf2 $17) 23... Rc6 24. Ne4 Rc2 25. Ke2 Rd8 $44) (14. Qxc6 $6 Bc8 {AA} (14... Bd5 15. Qc2 Be4 (15... Rfc8 16. Qd3 Nc7) 16. Qc4 Bb7 (16... Bd5 17. Qxa6 Qxa6 18. Bxa6 Bxg2 19. f3 Bxh1 20. Kf2) 17. f3 Rfc8 18. Qb5) (14... Nc7 $2 15. Qc5) 15. Nf3 (15. Bxa6 Bxa6 16. Qc5 Bb5 17. Bxb4 Qa6 $44) (15. f3 Bb7) (15. a3 Bb7 16. Qc4 Bd5 (16... Qg5 17. Nh3 Qg4 18. f3 Qh4+ 19. g3 Qh5 20. Nf4 Qh6 21. e4 g5) (16... Rfc8) 17. Qd3 Bc6) 15... Bb7 16. Qc2 (16. Qb5 $2 Qxb5 17. Bxb5 Bxf3) 16... Rfc8 17. Qb1 Ne4 $44 {AA} 18. Bd3 Nc3 $1 19. Bxc3 bxc3) ( 14. Nf3 $1 Bd5 15. Bd3 (15. Ne5 Be4 16. Qc4)) 14... Rfc8 (14... c5) 15. Ne2 ( 15. Bxa6 Qxa6 16. Nc5 Qb5 17. Ne2 (17. Nxe6 fxe6 18. Nf3 c5 $1) (17. Nf3 Nd7 ( 17... Bf5 18. e4 Nxe4 19. Nxe4 Qd5) 18. Rc1 {(Here AA sees White better, but is this the case ?)} Bf5 (18... Nxc5 19. Qxc5 Qa6 20. Qxe7 Bd5) 19. Qc4 Nxc5 20. Qxc5 (20. Qxb5 cxb5 21. Rxc5 Rxc5 22. dxc5 a5 23. Nd4 Rc8 $17) 20... Qa6 21. Bxb4 Qxa2 22. O-O Qxb3) 17... Nd7 18. Rc1 (18. Nxe6 fxe6) 18... Bf5 19. e4 (19. Qc4 Nxc5 20. Qxc5 e5) 19... Nxc5 20. dxc5 Bd7 21. Be3 e5 22. O-O Be6) (15. e4) 15... c5 $1 {The Blacks' only chance, but not a sign of despair, as Euwe probably thought. AA says that this combination is "absolutely correct" and gives, on the best white defence, an "easy tie"..} 16. Bxa6 Qxa6 17. Nxc5 Qb5 18. Nf4 $2 (18. e4 $1 Nd7 (18... Bg4 19. Bf4 $1 (19. f3 e5 $1) (19. Be3 $2 Nxe4 $1) 19... e5 $3 {[#]} 20. Bxe5 Nxe4 21. Qxe4 (21. Bxb8 Nxc5 22. dxc5 Re8 (22... Bxe2 23. Qxe2 Re8 24. Be5 $3 {[#]}) (22... Rxb8 23. f3) 23. O-O $1 (23. f3 $2 Bc3+ 24. Kf1 Bf5) 23... Bxe2 24. Bxa7 (24. Bd6 Bxf1 25. Rxf1 Re2 26. Qc1 Qc6 27. Qc4) 24... Bxf1 25. Rxf1 Re2 (25... Bc3 $1 {(threatens ... Qxf1+!)} 26. Qb1 Bd4) 26. Qc1 $1 (26. Qd1 $6 Rxa2 27. Qd8+ Bf8 28. Bb6 Rb2) ( 26. Qb1 Rb2 27. Qc1) 26... Rxa2 27. c6 Bc3 (27... Qf5 28. Qe3) 28. c7 Qb7 29. Bb6 (29. Bc5 Qxc7 30. Bxb4) 29... Ra8 (29... Ra1 $2 30. Qxa1 Bxa1 31. Rxa1) 30. Qe3 $16) (21. f3 $6 Nxc5 22. Bxb8 Bf5) 21... Bf5 $6 (21... Bxe5 $2 22. Qxg4) ( 21... Bxe2 $1 22. Qxe2 (22. Bxg7 Bxd1 23. Be5 Rxc5 24. dxc5 Rd8) 22... Bxe5 ( 22... Qxe2+ 23. Kxe2 Bxe5 24. Nd7) 23. Ne4 $1 (23. dxe5 Qxc5 24. O-O Re8 25. Rfe1 Rb5) 23... Qxe2+ (23... Bf4 24. g3 f5) (23... Re8 24. dxe5 Qxe5 25. f3 f5 26. Rd5 $1) (23... Bg7 $2 24. Qxb5 Rxb5 25. Nd6) 24. Kxe2 Bg7 25. d5 (25. Rd2 Bh6) (25. Rhe1 Rb5) (25. Kf3 Rd8) 25... Rc2+ 26. Kf3 (26. Rd2 Rxd2+) 26... Rbc8 $1 {[#]} (26... Rd8) 27. g4 (27. d6 $2 f5) (27. Rhe1 f5 $1 28. Ng5 R8c3+ 29. Re3 Rxa2 $11) 27... f5 $1 (27... Rxa2 28. Rhe1) 28. gxf5 gxf5 29. Nd6 (29. Ng3 R8c3+ 30. Kg2) 29... R8c3+ 30. Kg2 Rxa2 31. Nxf5 Bf6 (31... Ra5 32. Rhe1 Bf8 33. d6) 32. d6 $1 (32. Nd4 Ra5 33. Nc6 Rac5 34. Nxb4 Rxb3 35. Nc6 a5 36. Rhe1 a4 37. Re4 Rbb5 $11) (32. Rhe1 Rxb3) 32... Rxb3 33. d7 Rbb2 (33... Bd8 34. Rhe1) 34. d8=Q+ Bxd8 35. Rxd8+ Kf7 36. Rf1 a5 37. Rb8 a4 38. Nd6+ (38. Ne3 b3 39. Nd5 Rd2 40. Nc3 Rac2 41. Nxa4 Rd4 42. Nb6 b2 43. Rb7+ Kg6 44. Nd7 Rc1) 38... Kf6 39. Nc4 a3 40. Rb6+ (40. Nxb2 Rxb2) 40... Ke7 (40... Kf5 41. Kg3) 41. Re1+ Re2 42. Rxe2+ Rxe2 43. Rxb4 a2 44. Ra4 Rc2 45. Ne5) 22. Qf3 $1 (22. Qe3 Bxe5 23. dxe5 (23. Nd7 {[#]} Bxd7 24. dxe5 Re8 25. f4 f6) (23. Qxe5 Re8 24. Ne6 {[#]}) 23... Rxc5 (23... Qxc5 $2 24. Rd8+) 24. Nd4 (24. f4 Bg4) 24... Qe8 $1 25. f4 Bg4 26. Rd3 f6 27. O-O) ( 22. Qh4 Bxe5) 22... Bxe5 23. g4 $1 {[#]} Bc2 24. Rd2 $1 (24. Rc1 $6 Bxd4 25. Nxd4 Re8+ 26. Nce6 Qe5+ 27. Qe2 Qxe2+ 28. Kxe2 Be4) (24. Nd3 $2 Bxd1 25. Nxe5 Qxe2+) 24... Bxd4 (24... Bb1 25. O-O) (24... Rxc5 25. dxc5 Qxc5 26. O-O) 25. Nxd4 Re8+ (25... Qxc5 26. Nxc2) 26. Nce6 $1 {[#]} Rxe6+ 27. Nxe6 Qe5+ 28. Qe3 (28. Kf1 Be4 29. Qd1 Qxe6 30. f3) 28... Qa1+ 29. Ke2 Qxh1 30. Rxc2 Re8 31. Qe5 f6 32. Qxf6 Qe4+ 33. Kd2 Rxe6 34. Rc8+ Re8 35. Rxe8+ Qxe8 36. Qd4 $16) (18... Rb6 19. Be3 (19. f3 Nd7) 19... Ng4) (18... Nxe4 $2 19. Qxe4 Bf5 20. Qe3 $1 e5 21. Rc1 exd4 22. Nxd4) 19. Be3 Bg4 (19... Bxd4 20. Nxd4 Qxc5 21. Qd2 $1 $16 (21. Qxc5 Nxc5 {AA}) 21... Qd6 22. Nxe6 Qxd2+ 23. Kxd2 (23. Rxd2 Rc1+ $8 24. Rd1 Rxd1+ 25. Kxd1 fxe6 26. Ke2) 23... fxe6 24. Rc1 $16) (19... Qa5 20. Qb1 Nxc5 21. dxc5 Qa6 22. Qc2) 20. Qd3 {Dvoretzky} (20. f3 e5 21. Qd3 $1 (21. fxg4 exd4 22. Bxd4 Bxd4 23. Nxd4 Qxc5 24. O-O Ne5 25. Qxc5 Rxc5 $14) (21. Qb1) 21... exd4 (21... Nxc5 22. Qxb5 Rxb5 23. dxc5 Be6 24. Nc1) 22. Qxb5 Rxb5 23. Nxd7 Bxd7 24. Bxd4 $16) (20. h3) 20... Bxe2 (20... Qa5 21. Nxd7 (21. f3 Nxc5 22. dxc5 Rd8) 21... Bxd7 22. Qd2 Rb6 23. O-O Re6 24. f3 Rec6 25. Rc1) (20... Nxc5 21. Qxb5 Rxb5 22. dxc5) 21. Qxe2 Nxc5 (21... Qc6 22. Rc1) 22. dxc5 (22. Qxb5 Rxb5 23. dxc5 Ra5) 22... Bc3+ 23. Kf1 Qc6 (23... e5 24. Rd5) 24. f3 Rd8 (24... e5 25. Kf2 Bd4 26. Bxd4 exd4 27. Rxd4 Qxc5 28. Rhd1) 25. Kf2 Qc7 26. h3 Be5 27. Rxd8+ Rxd8 28. Rd1 $16) (18. Rc1 Nd7 (18... Bf5 19. Qc4) 19. Nf4 (19. e4) 19... Bf5 $1 (19... Nxc5 20. dxc5 Bf5 21. e4) 20. Qc4 (20. e4 Bxd4) 20... Nxc5 21. dxc5 Bb2 $1 (21... Bc3 22. Nd5 Qxc4 23. bxc4 Bxd2+ 24. Kxd2 Kf8 $11) 22. Qxb5 Rxb5 23. Rc4 Rbxc5 24. Rxc5 Rxc5 $17) (18. Qd3 $4 Rxc5) (18. Nc1 $6 Nd7) 18... Bg4 $1 19. f3 (19. Rc1 e5 {AA}) 19... e5 $1 20. Nfd3 (20. fxg4 exf4 {AA}) 20... exd4 $1 {[#]} (20... e4 21. Ne5 (21. fxg4 exd3 22. Qc4) (21. fxe4 $6 Nxe4 $1) 21... exf3 22. gxf3) (20... Bf5 21. e4 Nxe4 $1 22. fxe4 Bxe4 23. O-O Bxd3 24. Qxd3 Rxc5 25. Qxb5 Rcxb5 26. dxe5 Bxe5) 21. fxg4 (21. exd4 Nd5 $1 {AA} (21... Bf5)) (21. e4 $2 Nxe4 $1 (21... Nd7 {AA}) 22. fxe4 Rxc5 23. Qxc5 Qxd3 $19) (21. Qc4 dxe3 22. Bxe3 Bf5 23. O-O) 21... dxe3 22. Bxe3 $6 (22. Bxb4 Nd5 23. a3 (23. a4 $2 Nxb4) 23... e2 (23... a5 24. Qc4 $1 axb4 25. Qxd5 bxa3 26. Rf1 (26. b4 Bc3+) 26... a2 $1 {AA} 27. Ke2 $1 (27. Rxf7 $2 Bc3+ 28. Ke2 Rxc5 $1) 27... Rc7 $44 {MD} (27... Qe8 28. Ra1 Ra8 29. b4 Ra7) 28. b4 Ra7) (23... Re8 24. Rc1 (24. Qc4)) 24. Rc1 (24. Rd2 Ne3 (24... a5 $2 25. Qc4 axb4 26. Qxd5 Bc3 27. a4 Qb6 28. Kxe2 Rxc5 29. Nxc5 Bxd2 30. Kxd2 Rd8 31. Nd7 Qc7 32. Rc1 Qxd7 33. Qxd7 Rxd7+ 34. Ke3) 25. Qc1 (25. Qb1 a5) 25... Nxg2+ 26. Kf2 (26. Kxe2 Nf4+ 27. Kf2 (27. Ke3 $2 Nxd3 28. Rxd3 Bh6+) 27... Nxd3+ 28. Rxd3 a5) 26... e1=Q+ 27. Nxe1 Nxe1 28. Rxe1 a5 29. Rd5 (29. Re4 Bh6 30. a4 Bxd2 31. Qxd2 Qb6 32. Ba3 Rxc5 33. Bxc5 Qxc5+ 34. Qe3 Qc2+) 29... axb4 30. a4 Qc6 $17 31. Qc4 Ra8 32. Qe4 (32. Kg3 Ra5) 32... Re8 (32... Qc7 33. Kg2 Ra5) 33. Qf3 $8 (33. Qh1 Bd4+ 34. Rxd4 Qf6+) 33... Bd4+ $1 34. Rxd4 Qxf3+ 35. Kxf3 Rxe1 36. Rxb4 Rae8) (24. Rb1 Bd4) 24... Qc6 (24... Nxb4 25. axb4) (24... Bh6 $1 25. Bd2 Ne3 $1 {[#]}) 25. Bd2 (25. Qxe2 Nxb4 26. Nxb4 Rxb4) (25. Qc4 Ne3 26. Qe4) 25... Re8 26. g5 Bc3 $1 27. Bxc3 Ne3 28. Qb2 Qxg2 29. Be5 Qxh1+ 30. Kxe2 Qg2+ 31. Kxe3 Qxb2 32. Nxb2 Rxe5+ 33. Kf4 Rf5+ 34. Kg4 Rf2 35. Nbd3 Rxh2 $13) 22... Nxg4 $17 23. Bf4 (23. Bg1 Re8+ (23... Bc3+ 24. Kf1 Rb6 {AA}) 24. Kf1 Rb6 $1) (23. Bf2 Re8+ $1 (23... Nxf2 24. Qxf2 Re8+) (23... Bc3+ 24. Kf1 Rc6 25. a4 $1 (25. Kg1 Nxf2 26. Qxf2 Rd8 {AA}) 25... Qa5 $8 26. Ne4 (26. Nd7 $2 Rd8 27. Qe2 Nxf2 28. Nxf2 Re6) 26... Re8 $1 (26... Qf5 27. Qe2 Re8 28. h3 Nxf2 29. Ndxf2 Rce6) 27. h3 Nxf2 28. Nexf2 Qd5 $1) 24. Kf1 Nxf2 25. Qxf2 Rbd8 26. g3 (26. h4 Bd4) (26. Re1 Bf8) 26... Qc6 27. Qg2 Qxc5 $1) (23. Bg1 Re8+ (23... Bc3+ 24. Kf1 Rb6) 24. Kf1 Rb6) (23. Qe2 Nxe3 24. Qxe3 Re8 25. Ne4 f5 26. O-O Rxe4) 23... Bc3+ 24. Rd2 $8 (24. Ke2 Rxc5 25. Bxb8 Qe8+ 26. Be5 Rxe5+ 27. Nxe5 Qxe5+ 28. Kf3 (28. Kf1 Ne3+) 28... Qe3+ $1 29. Kxg4 h5+ 30. Kh4 Bf6#) (24. Bd2 $2 Rxc5 25. Nxc5 Re8+) (24. Kf1 $2 Rxc5) 24... Rxc5 25. Nxc5 (25. Bxb8 Qe8+ $1 {AA} 26. Be5 (26. Kf1 Ne3+) 26... Rxe5+) 25... Qxc5 (25... Re8+ $1 26. Ne4 (26. Kd1 Bxd2 27. Bxd2 Nf2+) (26. Ne6 Rxe6+) 26... f5 (26... Bxd2+ 27. Kxd2 Qf5 $1) 27. Kd1 Rxe4 28. Rd8+ Kf7 29. Bg5 f4 {AA} (29... Bf6 $1 {[#]} 30. Qc7+ Re7 $8) 30. Kc1 Qxg5 (30... Re2 $2 31. Qxe2 Qxe2 32. Rd7+ Kf8 33. Rd8+ Kg7 $11) 31. Qxe4 Qxd8 32. Qxf4+ Nf6 $19 ) 26. Bxb8 (26. Kf1 $2 Re8 {threatens ...Qf2+!!)} 27. Qc1 (27. g3 Qc6) 27... Bxd2 $1) 26... Qe7+ 27. Kd1 Ne3+ 28. Kc1 Nxc2 29. Rxc2 h5 (29... Qe3+ 30. Kb1 f5) 30. Rd1 Bg7 $1 31. h3 a5 (31... Qg5+) 32. Bf4 Qe4 (32... Qf6 33. Be3 Qa1+ $6 34. Kd2 Qe5 (34... Bc3+ $4 35. Ke2 $18)) 33. Bc7 Qe3+ 34. Kb1 a4 $1 35. bxa4 b3 36. axb3 Qxb3+ 37. Kc1 Bh6+ $2 (37... Qe3+ $1 38. Kb1 (38. Rdd2 Qe1+ 39. Rd1 Bh6+) (38. Rcd2 Qc3+ 39. Rc2 Bh6+ 40. Kb1 Qb3+) 38... Qa3 $1 {[#]} 39. Rcd2 (39. Rc6 Qa1+ 40. Kc2 Qxa4+) 39... Qa1+ 40. Kc2 Qxa4+ 41. Kd3 Qd7+) (37... Qa3+ 38. Kd2 Qb4+) 38. Rdd2 Qxa4 39. Be5 (39. Kd1 Bxd2 40. Kxd2 Qe4 $1 41. Kc1 Qe1+ {AA} 42. Kb2 Kh7) 39... Kh7 40. Bc3 $2 (40. Bb2 $1 Qe4 (40... Qb5 41. Kb1) 41. Kd1 $8 Bxd2 42. Rxd2 g5) 40... Qb5 $1 41. Bd4 (41. h4 Qb6 $1 42. g3 Qb5 $22 (42... Qd6 43. Kb2 Qb8+ 44. Ka2 Bxd2 45. Rxd2 Qxg3) 43. Rb2 Qd3) (41. Ba1 Qe2 (41... Qf1+ {AA})) 41... Qe2 $1 42. g4 Qe1+ 43. Kb2 Bxd2 44. Rc8 {Threatens checkmate !} Bc1+ $1 (44... g5 $4 45. Rh8+ Kg6 46. Rg8+ Kh6 47. Rh8+) (44... Bc1+ 45. Rxc1 (45. Kb3 Qe6+ 46. Rc4 hxg4 47. hxg4 Qxg4) 45... Qd2+ (45... Qb4+)) 0-1