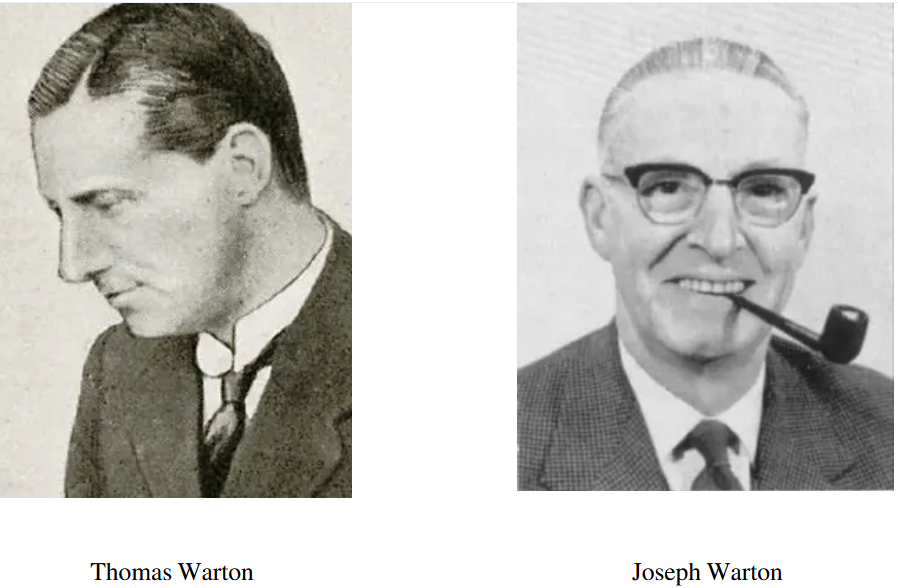 How much time will you spend on this mat in 3, which looks like nothing? A little more than expected? Don't worry, you're not the only ones...
An easy French helpmate to help you get back on your feet. Don't forget the twin.
Two studies by an unknown composer, one simple despite a final surprise, the other more complex, presenting a curious struggle between Rook and Knight against Rook, with doubled pawns that annoy... their own Rook. The fritzoids are overtaken, it is only when they have their noses, so to speak, on the reciprocal zugzwang that they begin to realise that something is happening.
A moment of relaxation with a little virtuoso act in the middle of the game.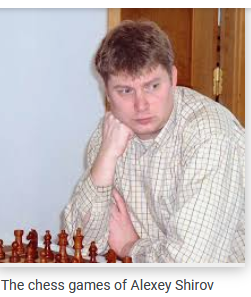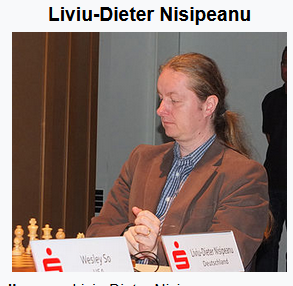 The "Parisian embarrassments", as they were called, many decades ago now, in the blessed days when they were still only a delicate nuisance, have broken all records for your master course. Aggravated certainly by a breakdown of his steel horse. He naively thought he could solve the problem by calling a "taxi", where a helicopter would have been needed. As a matter of fact, the part of the day was incredibly complex, the well-known Latvian sorcerer running into a Romanian sorcerer's apprentice who was determined not to let it get to him. Even in very average concentration and in an annoyingly limited time, it was a great show, where the white strangely went off against a marble defence.
Master's diagrams
[Event "3#"] [Site "?"] [Date "1936.??.??"] [Round "?"] [White "Warton, T & J."] [Black "1312.44"] [Result "1-0"] [SetUp "1"] [FEN "8/4Q3/8/p1prp3/2N3P1/p1Pk2P1/3N1P2/3B3K w - - 0 1"] [PlyCount "1"] [EventDate "1936.??.??"] [SourceDate "2010.01.01"] 1. -- 1-0 [Event "h#5 b) Pd2 to e3"] [Site "?"] [Date "1980.??.??"] [Round "?"] [White "Trillon, JM."] [Black "0000.22"] [Result "1-0"] [SetUp "1"] [FEN "k1K5/8/8/8/p7/P7/1P1p4/8 b - - 0 1"] [PlyCount "1"] [EventDate "1980.??.??"] [SourceDate "2010.01.01"] 1... -- 1-0 [Event "?"] [Site "?"] [Date "2002.??.??"] [Round "?"] [White "Maksaev, V."] [Black "0300.53"] [Result "1-0"] [SetUp "1"] [FEN "6K1/4kpP1/1P4p1/4Pp2/5P2/8/6P1/7r w - - 0 1"] [PlyCount "13"] [EventDate "2002.??.??"] [SourceDate "2010.01.01"] 1. e6 $8 (1. b7 $2 Rb1 $8 2. e6 Kxe6 $8 3. Kf8 (3. Kh7 Rh1+) 3... Rxb7 $8 4. g8=Q Rb8+ $8 5. Kg7 Rxg8+ $8 6. Kxg8 $11) 1... fxe6 (1... Kxe6 2. Kf8 $8) 2. b7 $8 Rb1 3. Kh7 $8 {The only way to progress, since on Kh8 we check in h1.} Kf6 {With a mat trap !} (3... Rh1+ 4. Kxg6 $8) 4. Kh8 $3 {[#]Threat of promote.} (4. g8=Q $4 Rh1#) 4... Rh1+ (4... Rxb7 5. g8=Q $8) 5. Kg8 Rb1 6. Kf8 $8 Rxb7 7. g8=N# {[#]An unexpected outcome.} 1-0 [Event "?"] [Site "?"] [Date "2001.??.??"] [Round "?"] [White "Maksaev, V."] [Black "0405.03"] [Result "1-0"] [SetUp "1"] [FEN "k7/8/4Np2/5p2/2N2p1R/8/1n5K/5r2 w - - 0 1"] [PlyCount "29"] [EventDate "2001.??.??"] [SourceDate "2018.01.01"] {Rook and two Knights win against a single Rook, but Nb2 is taboo. } 1. Rh8+ $8 (1. Nxb2 $2 Rf2+ $8) 1... Kb7 2. Rh7+ $8 Kc6 $1 (2... Kb8 3. Nd6 $1 Rf2+ 4. Kg1 Rc2 5. Rb7+ Ka8 6. Nc7+) (2... Ka8 3. Nb6+ $1 Kb8 4. Nc5 $1) ( 2... Ka6 3. Nxb2 Rf2+ 4. Kg1 Rxb2 (4... Rd2 {(or e2)} 5. Nd3) 5. Nc5+ $8 Ka5 6. Ra7+ $8 Kb4 (6... Kb6 7. Rb7+ $8) 7. Nd3+ $8) 3. Kg2 $8 (3. Rc7+ $2 Kd5 $8 4. Kg2 Nxc4 $1 5. Kxf1 Ne3+ $8) 3... Rd1 $1 (3... Rb1 4. Rc7+ $8 Kd5 (4... Kb5 5. Na3+) 5. Nxf4+ $8 Kd4 6. Ne2+ $1 (6. Nd2 $1 Rd1 7. Nf3+ $8 Ke3 8. Kg3 $8 Nd3 9. Rc3 Ke4 10. Rc4+ $8) 6... Kd3 7. Nc3 $3 {[#]} Kxc3 8. Na3+ $8) (3... Rc1 4. Rc7+ $8 Kd5 5. Nb6+ $1 Kxe6 6. Rxc1 $8) (3... Re1 4. Rc7+ $8 Kd5 (4... Kb5 5. Nd4+ $8) 5. Nxf4+ $8 Ke4 6. Nxb2 $8 Kxf4 7. Nd3+ $8) 4. Rc7+ $8 ({De nouveau} 4. Nxb2 Rd2+ $8) 4... Kd5 (4... Kb5 5. Nxb2 $8 Rd2+ 6. Kf3 Rxb2 7. Rb7+ $8) 5. Nxf4+ $8 Ke4 (5... Kd4 6. Ne2+ $1 Kd5 7. Nxb2 Rd2 8. Rd7+ $8) 6. Ne2 $3 {[#]} (6. Nh3 $2 Nd3 $8 (6... Nxc4 $2 7. Nf2+ $8) (6... Re1 7. Re7+)) 6... Na4 $1 {With the wK in f2 and bR in d8, the good move is Na5!! (V.Katznelson 2003, obviously inspired by this study).} (6... Re1 7. Re7+ $1) (6... Nxc4 7. Nc3+ $8) 7. Ra7 $3 (7. Re7+ $2 Kd3 $8) (7. Ng3+ $6 Kf4 $8 8. Ne2+ $8 Ke4 9. Ra7 $8) (7. Kf2 $2 Ra1 $8 8. Ne3 Ke5 $8) 7... Kd3 (7... f4 8. Kf2 $8 f3 9. Ng3+ $8) (7... Ra1 8. Nc3+ $1 (8. Nb6 Ra2 9. Rxa4+ Rxa4 10. Nxa4 {technically wins, but laboriously}) (8. Nb2 Ra2 9. Rxa4+ {idem}) 8... Kd4 9. Nxa4 $8 Ra2+ 10. Ncb2 $8 $18) 8. Rxa4 $8 Kxe2 9. Ra2+ $8 {This position would obviously be a draw without the "f" pawns !} Ke1 (9... Kd3 10. Nb2+ $8) 10. Kf3 $8 Rd4 $1 (10... f4 11. Re2+ $8 Kf1 12. Nd2+ $8 Kg1 13. Kxf4 $8 f5 14. Kg3 $1 f4+ 15. Kxf4 $8 Ra1 ( 15... Kh1 16. Nf3) 16. Kg3 $8 Ra3+ 17. Nf3+ $8) (10... Rd8 11. Ne3 $8 Rd2 12. Ra1+ $8) 11. Rc2 $3 {[#]An amazing ZZ.} (11. Ne3 $2 Rf4+ $3 {[#]} 12. Kg3 Re4 $8 $11) ( 11. Re2+ $2 Kd1 $8 12. Ne3+ Kc1 13. Rc2+ Kb1 $11) (11. Ke3 $2 Re4+ $1 (11... Rd8 $1) 12. Kd3 Re8 13. Ne3 Rd8+ $8) 11... f4 (11... -- {White does not win if he moves :} 12. Nb2 f4 $1 {ZZ} (12... Rh4 $1 {or on e4}) (12... Rg4 $2 13. Re2+ $8 Kf1 14. Rd2 $3 Kg1 {(...Te4 Cd3!!)} 15. Nd1 $3 Re4 {(...Tg8 Cf2!)} 16. Nc3 $1 Rb4 17. Ne2+ $8 Kh2 18. Nf4+ $8 Kh1 19. Kg3 $18) 13. Rh2 (13. Rg2 Kf1 $8 14. Rh2 Kg1 $8) (13. Rc1+ Kd2 14. Rd1+ Kc3 $8) 13... f5 $3 {[#]ZZ} 14. Rg2 Kf1 $1 (14... Re4 $1 15. Nd3+ Kf1 $8) 15. Rc2 Kg1 $1 $11) (11... Rd8 12. Ne3 $8) ( 11... Kd1 12. Ne3+ $8) 12. Nb2 $3 {[#]Other ZZ.} f5 (12... Rd5 13. Rc1+ $8 Kd2 14. Rd1+ $8) (12... Rb4 13. Nd3+ $8) (12... Kf1 13. Rc1+ $8) 13. Rh2 $3 {[#]Le 3e ZZ.} Re4 (13... Rd5 14. Rh1+ $8 Kd2 15. Rd1+ $8) 14. Nd3+ $8 Kd1 (14... Kf1 15. Rh1# ) 15. Nf2+ $8 1-0 [Event "?"] [Site "?"] [Date "1991.??.??"] [Round "?"] [White "Blundell, D."] [Black "4043.35"] [Result "1-0"] [SetUp "1"] [FEN "1n5q/7p/1p6/p1b5/Q1Pkp2B/4p3/1PK1P3/8 w - - 0 1"] [PlyCount "13"] [EventDate "1991.??.??"] [SourceDate "2018.01.01"] {Did Beasley and Bent follow in their footsteps ?} 1. Be1 $3 (1. Qa1 $4 Ke5 $8) (1. Qb3 $4 Bb4 $1) (1. b3 $4 Ke5 $8) (1. b4 $4 Kxc4 $1) 1... Ke5 (1... Bb4 2. Qb5 $1 Qg8 3. Bc3+ $8 Bxc3 4. bxc3#) 2. Bc3+ $8 Bd4 3. Bxd4+ $8 Kxd4 4. Qa1 $3 {[#] Ambush.} (4. b4 $4 Qd8 $1 {(or on f8)} (4... Kxc4 $1)) 4... Qe8 {The black Queen is dominated.} (4... Qg8 5. b4+ $8 Kxc4 6. Qa2+ $8) (4... Qf8 5. b3+ $8 Kc5 6. Qa3+ $8) (4... Qd8 5. Qd1+ $8) (4... Qc8 5. b4+ $8 Kxc4 6. Qc3+ $8) ( 4... Kc5 5. b4+ $8) (4... Kxc4 5. b3+ $8) 5. b3+ $8 Kc5 6. Qa3+ $8 Kc6 (6... Kd4 7. Qd6#) 7. Qa4+ $8 {after Dawson 1931.} 1-0 [Event "FIDE-Wch k.o."] [Site "Las Vegas"] [Date "1999.08.13"] [Round "5.2"] [White "Shirov, A."] [Black "Nisipeanu, LD."] [Result "0-1"] [ECO "B12"] [WhiteElo "2734"] [BlackElo "2584"] [PlyCount "82"] [EventDate "1999.07.31"] [EventType "k.o."] [EventCountry "USA"] [SourceDate "2018.01.01"] {76/117} 1. e4 c6 2. d4 d5 3. e5 Bf5 4. Nc3 (4. Nf3 e6 5. Be2) (4. h4 h5 (4... h6)) (4. c3 e6 5. Be3 Qb6 (5... Nd7)) 4... e6 (4... Qb6 5. Nf3 (5. Bd3 Bxd3 ( 5... Qxd4 6. Nf3 Qg4 7. h3 Qh5 8. O-O Bxd3 9. cxd3 e6 10. Ne2) (5... e6) 6. Qxd3 e6 7. Nge2 Ne7 8. O-O Qa6 9. Qh3 Nd7 10. a4 Qb6 11. a5 Qa6 12. Be3 { Kotronias,V-Dreev,A/FIDE WCh Las Vegas/ 1999}) 5... e6 6. Be2 (6. Nh4 Bg6 7. Nxg6 {(Fe2 ...c5)} hxg6 8. a3 Ne7 9. Na4 Qc7 10. c3 Nf5 11. b4 Nd7 12. Bd3 Be7 13. g3 b5 14. Nc5 a5 15. Bf4 Nb6 16. O-O Nc4 17. Qg4 O-O 18. Nxe6 $1 {[#]} fxe6 19. Qxg6 Qc8 20. Bh6 $6 Qe8 $1 $11 {Zaitsev,I-Belov,I/Podolsk/1991}) 6... Nd7 7. O-O Ne7 8. b3 c5 (8... Bg4 9. Na4 Qc7 10. c4 Nb6 11. Nb2 dxc4 12. Nxc4 Ned5 13. Bd2 Be7 14. Ng5 $1 Bxe2 15. Qxe2 {Kobalija,M-Kharitonov,A/RUS-Cup Novgorod/1999 }) (8... a6 9. Na4 Qc7 10. c4 b5 11. Nc3 bxc4 12. bxc4 dxc4 13. Bxc4 Nd5 14. Bd2 {Shirov,A-Hracek,Z/Ostrava m (4)/1998}) 9. dxc5 Nxc5 10. Nd4 a6 11. Be3 Qd8 12. g4 Bg6 13. f4 Ne4 14. Na4 h5 $3 {[#]} 15. f5 hxg4 $1 16. fxe6 (16. fxg6 Nxg6 17. Qe1 Qc7 18. Bxg4 Nxe5 $19) 16... f5 $1 (16... g3 $2 17. exf7+ Bxf7 18. h3 $8 g2 19. Rxf7 $1 Kxf7 20. Bg4 $18 {Shirov,A-Hracek,Z/Ostrava m (2)/1998}) (16... f6 $1) 17. c4 (17. exf6 $2 gxf6 18. Bxg4 f5 $1 19. Bf3 Qd6) (17. Bd3 $1 $11) 17... g3 (17... Qc7 {AS}) 18. h4 (18. Nf3 gxh2+ 19. Nxh2 Ng3) (18. Bf3 $2 gxh2+ 19. Kg2 Qc7) 18... dxc4 (18... Rxh4 $2 19. Nf3 $1 Nf2 $2 20. Nxh4 $1 Nxd1 21. Raxd1 $18) 19. bxc4 Qc7 $11) (4... a6 {85/78}) 5. g4 Bg6 6. Nge2 (6. h4 h5) 6... c5 ( 6... Ne7 {[%cal Yh7h5]} 7. Nf4 (7. Be3 $6 h5 $1 8. Nf4 hxg4 9. Nxg6 Nxg6 10. Bd3 Nh4 11. Qxg4 g6) (7. h4 $6 h5 $1 8. g5 Nf5 9. Nf4 c5 $1 $15) (7. Bg2 $6 h5 $1 8. h3 hxg4 9. hxg4 Rxh1+ 10. Bxh1 c5 $1 {Shabalov,A-Epishin,V/Tilburg 1993}) (7. f4 {86/82-3}) 7... c5 (7... Nd7) 8. dxc5 (8. h4 cxd4 9. Nb5 Nec6 10. h5 Be4 11. f3 a6 $1 {Anand} (11... Bxf3 12. Qxf3 Nxe5 13. Qf2 $3 {(Dg3 ...Cbc6 Kotronias,V-Karpov,A/Athens m act/1997)} Nxg4 $6 14. Qe2 $3 {[#]}) 12. Nd6+ (12. fxe4 axb5 13. exd5 exd5 14. h6 (14. Bg2 Bb4+ {(ou Cxe5 Cxd5 h6!)} 15. Kf1 Nxe5 16. Nxd5 {Sutovsky,E-Christiansen,L/Essen/1999/} Nbc6 $15) (14. Qe2 Bb4+ 15. Kd1 O-O 16. Nd3 Re8 $17 {Antonio,R-Nguyen Anh Dung/Zone 2001}) 14... g6 (14... Nxe5 15. Bg2 {(Fxb5+)} Nbc6 16. Nxd5 Qd6 17. Bf4 O-O-O 18. Qe2 Qe6 {(...d3)} 19. Nb6+ Kc7 20. Qxb5 g5 21. Bg3 $3) (14... Nd7 15. e6 fxe6 16. Nxe6 Qe7 17. Qe2 Nde5 $15 {Malakhov,V-Galkin,A/Lausanne 2000}) (14... g5) 15. Bg2 Bb4+ 16. Bd2 Bxd2+ 17. Qxd2 O-O 18. Nxd5 Nd7 19. O-O Ndxe5 20. g5 (20. Nf6+ Kh8 21. Qf4 d3 { Fedorov,A-Wu Shaobin/Istanbul 2000}) 20... Nc4 21. Qf4 Qd6 22. Qf6 Qxf6 23. Nxf6+ Kh8 24. Nd7 Rfd8 $2 (24... Rfe8 $1) 25. Rxf7 Nd6 26. Raf1 $1 $18 { Nataf-Volzhin 1999 77/111}) 12... Bxd6 13. exd6 g5 $1 (13... e5 $6 14. fxe4 $1 dxe4 15. Ne2 e3 16. Ng3 Qa5+ 17. c3 dxc3 18. b4 $1 $40 {Nataf,I-Atalik,S/ Cappelle op/1999/}) 14. Nh3 (14. hxg6 $2 Bxg6) 14... h6 $1 (14... Qxd6) 15. fxe4 dxe4 16. Bg2 f5 $1 17. O-O O-O 18. gxf5 (18. c3 Qxd6 19. gxf5 {Qd2! ...e3 Qd1!!)} exf5 20. Qb3+ Kh8 21. Bxe4 $6 {(Qa3!)} fxe4 22. Rxf8+ Qxf8 23. Qe6 Nd7 $1 24. Qxd7 Rd8 25. Qg4 e3 $17 {Topalov,V-Anand,V/Linares/1999/}) 18... exf5 19. Bxe4 fxe4 20. Bxg5 $1 Rxf1+ 21. Qxf1 hxg5 22. Qf5 Qf8 23. Qg6+ Qg7 24. Qe8+ Qf8 $8 $11 (24... Kh7 $2 25. Rf1 $1) 25. Qe6+ Qf7 26. Qc8+ Qf8 27. Qe6+ {1/2-1/ 2 Nataf,I-Solozhenkin,E/FRA 1999}) 8... Nec6 9. h4 Qc7 (9... Nxe5) 10. Bg2 (10. h5 Qxe5+ 11. Nfe2 Be4 12. Bf4 Qf6 13. g5 Qe7 {(...Ne5 Rh3)} 14. Nxe4 dxe4 15. Nc3 Qxc5 16. Qe2 (16. Qd2 Qa5 17. Nxe4 Qxd2+ 18. Bxd2 Nd7 {Grischuk,A-Dreev,A/ Moscou 2002}) 16... Nd4 17. Qxe4 Nbc6 18. O-O-O Be7 19. Rg1 O-O-O 20. Be3 Qf5 21. Bd3 Qxe4 22. Bxe4 Bb4 23. Rd2 g6 24. Rgd1 Bxc3 25. bxc3 Nb5 26. hxg6 Nxc3 27. Rxd8+ Nxd8 28. Rh1) 10... Qxe5+ 11. Kf1 (11. Nce2 Na6 $1 12. h5 Be4 13. f3 O-O-O $1 14. Bd2 Bxc5 15. Qc1 g5 $1 16. Nh3 h6 $1 {(meilleur que ...Cd4 fxe4 Shirov,A-Bareev,E/Montecatini Terme 2000)} 17. fxe4 f5 $3 {[#]}) (11. Nfe2 d4 12. Na4) 11... d4 (11... Bxc5 12. h5 Be4 $8 13. f3 $6 f5 $1 14. fxe4 fxe4 $8) 12. Nb5 (12. h5 $6 dxc3 13. hxg6 cxb2 14. Rb1 bxc1=Q $11) 12... Na6 $8 13. Nxg6 ( 13. Bxc6+ bxc6 14. Nxg6 {(non Dxd4? De4!)} Qd5 $1 15. Rh3 fxg6 $1) 13... hxg6 14. Bxc6+ bxc6 15. Qf3 Qd5 16. Qxd5 exd5 17. Nxd4 Bxc5 $11) (6... f6 7. Nf4 (7. h4 $1) 7... fxe5 8. Nxe6 Qe7 9. Nxf8 exd4+ 10. Be2 dxc3 11. Nxg6 hxg6 $11) ( 6... Bb4 {82/106}) (6... h5 $6 7. Nf4 $1 h4 $2 8. Nxg6 fxg6 9. Bd3 g5 10. Bg6+ (10. f4 $1) 10... Kd7 11. Be3 $16 {Lima,D-Dos Santos,F/Brasilia 2001}) 7. h4 ( 7. Be3 Nc6 {86/87}) 7... h6 {Considéré à l'époque comme risqué.} (7... h5 8. Nf4 Bh7 (8... Nc6 9. Nxg6 fxg6 10. Ne2 cxd4 (10... hxg4 11. Nf4 Nxd4 12. Qxg4) (10... Qb6 11. Nf4 cxd4 12. Nxg6 Bb4+ 13. Ke2 Nge7 {(86/88 ; also possible ... Qc7)} 14. Nxh8 Nxe5 15. f4 $8 d3+ 16. cxd3 Nxg4 17. d4 Nf5 $44) 11. Nxd4 Kd7 12. Bh3 Qb6 13. Nxc6 (13. c3 Nxd4 14. cxd4 hxg4 15. Qxg4 Ne7 {Grischuk, A-Ehlvest,J/New Delhi 2000 80/101}) 13... bxc6 14. O-O Bc5 15. c4) 9. Nxh5 cxd4 10. Nb5 (10. Qxd4 Nc6 11. Bb5 Nge7 12. Bh6 $6 Rg8 {(...a6!)} 13. O-O-O a6 $17 {David,A-Kallai,G/FRA-chT/1996}) 10... Nc6 11. Nxd4 (11. Bf4 Qb6) (11. f4 $2 Be4 $1) 11... Nxe5 (11... Nxd4 12. Qxd4 Ne7 13. Qa4+ Nc6 14. Bg5 {(Shirov, A-Yermolinsky,A/Wijk aan Zee/1999)} Qb6 15. O-O-O Qxf2 16. Rh3) (11... Nge7 12. Rh3 {(ou Fg5 87/75)} a6 13. Bg5 Qb6 {86/89}) (11... Qa5+ 12. c3) 12. Bf4 (12. Bb5+ Nd7 13. Bg5 Ne7) 12... Nc6 13. Bb5 Rc8 14. Qe2 Qd7 15. Bxc6 bxc6 16. Qe5 Nf6 $1 (16... f6) 17. Qxf6 gxf6 18. Nxf6+ Kd8 19. Nxd7 Kxd7 $44 {[%csl Gc6,Gd5, Ge6,Gf7,Gf8,Gh7]} 20. O-O-O f6 21. Nb3 c5 $11) (7... cxd4 8. Nxd4 h5 9. f4 $1 ( 9. Bb5+ Nd7 10. f4) 9... hxg4 10. Bb5+ Nd7 11. f5 Rxh4 12. Rf1 $1 exf5 (12... Rh2 $6 13. Qxg4 {(Bxd7+!)} Bxf5 $2 14. Nxf5 exf5 15. e6 $3 $18) 13. Qe2 $1 (13. e6) 13... Bc5 14. Nb3 Bb4 $6 (14... Be7 $1 15. e6 {(Nxd5? ...g3!)} Kf8 $1) 15. e6 $1 fxe6 16. Qxe6+ Ne7 17. Bg5 {(Tzoumbas,A-Grund,H/Herculane/1994 62/(120) )} Rh5 18. Bxe7 Bxc3+ 19. bxc3 Bf7 20. Nc5 $1 $16) 8. f4 $1 {[%csl Gd5,Ge6,Gf7] [%cal Rf4f5]} (8. Nf4 $6 Bh7) (8. h5 $6 Bh7 {soon followed by ...f5}) (8. Be3 Qb6 (8... Nc6 9. dxc5 Nxe5 10. Nf4 $40 {(or on d4)} Ne7 11. Bb5+) (8... cxd4 $1 9. Nxd4 Bb4 10. h5 Bh7 11. Qd2 Nd7 {Kotronias,V-Speelman,J/New York/1990}) 9. f4 Nc6 10. f5 Bh7 11. Qd2 O-O-O 12. O-O-O c4 13. Nf4 Qa6 14. fxe6 Nb4 (14... b5 15. exf7 Nge7 16. Ne6 b4 {Timman,J-Seirawan,Y/Hilversum m/1990}) 15. exf7 Ne7 16. a3 (16. Qf2 $1 Nxa2+ {(...Nxc2 g5!)} 17. Kd2) 16... Nxc2 17. Qf2 (17. g5 $4 Na1 $1 {0-1 Prasad,D-Ravi,T/India/1991/}) 17... Na1 18. Re1 Nb3+ 19. Kd1 b5 $44 ) 8... Be7 (8... Nc6 9. Bg2 cxd4 (9... Nb4 $6 10. f5 exf5 11. a3 $16) 10. Nxd4 Nxd4 11. Qxd4 Bxc2 12. f5 $44 Qb6 (12... exf5 13. Qf2) 13. Be3) (8... h5 9. f5 exf5 (9... Be7 10. Be3 Bxh4+ 11. Rxh4 Qxh4+ 12. Bf2 Qxg4 13. fxg6 $16) 10. g5 { [%csl Rd5,Rg6][%cal Ye2f4,Yf1g2]} (10. Bg5 Be7 11. gxf5 Bxf5) 10... Nc6 11. Be3 cxd4 (11... Qa5 12. a3) 12. Bxd4 Bb4) (8... cxd4 $6 9. Nxd4 Bc5 10. Bb5+ Nd7 11. f5 Bxd4 12. Qxd4 $16) 9. Bg2 $1 (9. h5 $2 Bh4+ 10. Kd2 Bh7) 9... Bxh4+ 10. Kf1 Be7 $1 (10... cxd4 11. Nxd4 (11. Nb5 d3 {(...Cc6)} 12. Ned4 $1 dxc2 13. Qe2 ) 11... Nc6 12. f5 Nxd4 (12... Nxe5 $2 13. Bf4 $1 Bf6 14. Qe2 $1 $16) 13. Qxd4 Bh7 14. Nb5 $1 (14. f6 {62/(120)}) 14... Be7 15. Qa4 $1 (15. Bf4 Rc8 $132 { (not exf5 gxf5+/-)}) (15. fxe6 fxe6 16. Qa4 Kf7) (15. c4 dxc4 16. Nd6+ Kf8) 15... Kf8 16. fxe6 f6 $1 (16... fxe6 17. Rh3 $1 Qd7 18. Rf3+ Nf6 19. exf6 Bxf6 20. g5 hxg5 21. Bxg5 $16) 17. Nc3 fxe5 18. Nxd5 Rc8 19. Be3 $14) (10... Nc6 11. dxc5 Be7 12. Be3 Qd7) 11. f5 $1 Bh7 $8 (11... exf5 $2 12. Nxd5 $1 (12. Nf4 Nc6 {(...Bg5)} 13. Nxg6 fxg6 14. gxf5 {LDN}) 12... fxg4 13. Nef4 $1 (13. Ndf4 Bh7) 13... Bf5 (13... Bh7 14. Qxg4) 14. Ne3 $16) 12. Nf4 Qd7 $8 (12... cxd4 $2 13. fxe6 $1 dxc3 14. exf7+ Kxf7 15. Qxd5+ Ke8 16. Qxd8+ Bxd8 17. Bxb7 Nd7 18. Bxa8 $18) 13. Nh5 $1 (13. Ncxd5 $1 {(the best according to LDN)} exd5 (13... Na6 $1) 14. Bxd5 {(threatening Bxf7+)} (14. Nxd5 $6 Nc6 {puis 0-0-0}) (14. dxc5 $6 Qb5+) 14... Qc7 $1 (14... Bg5 $6 15. Qf3 $1 (15. e6 $1 fxe6 16. Nxe6 Bxc1 $6 {(... Cf6 Fxg5)} 17. Qf3 $1) 15... Nc6 (15... Bxf4 16. Bxf4 Nc6 17. e6 fxe6 18. Bxe6 $1 {(fxe6 ...Qc8! Be5 ...Nf6=)} Qxd4 19. Rd1 Qf6 20. Bd7+ Kf8 21. Bd6+ Nge7 22. Kg2 $18) 16. e6 $1 fxe6 17. Nxe6 Bxc1 {(not mentioned by LDN, but certainly insufficient)} (17... Nxd4 18. Nxd4 Bxc1 19. Rxc1 cxd4 20. Bxb7 { LDN} Rc8 21. Re1+ Ne7 22. Bxc8 Qxc8 23. Rh2 $1 $18) (17... Nf6 18. Bxg5 Nxd4 { (...Nxd5 Nxc5 LDN)} 19. Nxd4 Nxd5 20. Re1+ Kf7 21. Re5 $3 {[#]} cxd4 {(...Nf6 Qb3+)} 22. Rxd5 Qc6 {(...Qa4 Rxd4! ou ...Qc7 Qb3)} 23. Qb3 $1 $18) (17... Bf6 18. Nxc5 ) 18. Rxc1 $1 (18. Nxc5 Qc7 19. Ne6 {(Txc1 ...0-0-0)} Qd6 20. Rxc1 $16) 18... Nge7 (18... Nxd4 19. Nxd4 {déjà vu}) 19. Re1 $1 (19. Nxg7+ $1) 19... Nxd4 ( 19... Bg8 20. Nxg7+ Kf8 21. Ne6+) 20. Nxd4 cxd4 21. Bxb7 O-O 22. Bxa8 $18) 15. e6 $1 {(Qf3 ...Nc6 Bxf7+ seems insufficient, obtaining a nice phalanx, but for two figures...)} (15. f6 gxf6 $2 (15... Bf8 16. g5) (15... Nxf6 16. exf6 Bxf6 17. Nh5) ({meilleur} 15... Bxf6 $1 16. exf6 {(ou Ch5 Cd7)} Nxf6 17. Qe2+ Kd8 18. dxc5 Re8) 16. g5 $3 {[#]} (16. Bxf7+ $1 Kxf7 17. g5 $3) 16... Kd8 (16... fxe5 17. Bxf7+ $1) (16... Bd8 17. e6) (16... Bf8 17. e6) (16... hxg5 17. Bxf7+ $1) 17. gxf6 Bf8 18. Qh5 $1 $18) 15... f6 $8 (15... fxe6 $2 16. Nxe6 $18) 16. Be4 ( 16. Nh5 g6) (16. Be3 cxd4 17. Qxd4 Nc6) (16. Qf3 {(only a "fritz" can evaluate -/+ this position !)} Nc6 17. Bxc6+ bxc6 18. Nh5 g6 {(would he be right ?)} 19. Ng7+ Kf8) 16... cxd4 (16... Nc6 17. c3) 17. Nd5 $1 {[#]} (17. Qxd4 Nc6 ) 17... Qc4+ (17... Qc5 18. c3 $1 dxc3 19. Qe2 $1) 18. Kf2 Na6 19. b3 Qc5 ( 19... Qb5 20. a4) 20. c3 $1 dxc3+ 21. Be3 $16) (13. Qe2 Nc6 $1 14. dxc5 Bxc5 ( 14... O-O-O 15. b4 $1 Nxb4 16. Be3 $1) 15. Rh3 O-O-O) (13. fxe6 $6 fxe6 14. Nxe6 Qxe6 15. Nxd5 (15. Bxd5 Qa6+) 15... Bd8 $1 (15... Na6 16. Nf4 Qd7 17. g5 Bxg5 18. Qh5+ g6 $1) 16. Nf4 Qa6+ 17. Kg1 Nc6 $17) 13... Bf8 $8 (13... Kf8 $2 14. fxe6 Qxe6 (14... fxe6 15. Qf3+) 15. Bxd5 Qa6+ 16. Kg2 $18 {[%cal Rd1f3]}) ( 13... g6 $2 14. Ng7+ $1 Kf8 (14... Kd8 15. fxe6 fxe6 16. dxc5 {[%csl Re6][%cal Rg7e6,Yg4g5,Yg2h3]} Bxc5 17. Nxe6+ $1 Qxe6 18. Bxd5 $18) 15. fxe6 $1 (15. Nxe6+ $1) 15... fxe6 16. Nxe6+ $1 Qxe6 17. Bxd5 Qa6+ 18. Kg2 $18) (13... exf5 $2 14. Nxg7+ $1 (14. e6 $1) 14... Kf8 (14... Kd8 15. Bxd5) 15. e6 $3 {[#]} (15. Nxf5 $2 Bxf5 $8 16. gxf5 Qxf5+ 17. Kg1 h5 $3 {(against Rh5!)} 18. Nxd5 Nc6 $11) 15... fxe6 16. gxf5 $3 Kxg7 (16... exf5 17. Qh5 $1) 17. Qg4+ $8 Kf8 18. fxe6 $8 Qe8 19. Rh3 $1 $18) 14. dxc5 Nc6 (14... exf5 $6 15. Qxd5 $1 (15. Nxd5 $1 Na6 16. Qe2 $1 {(Fxh6 ...Db5+ c4!)} O-O-O 17. Be3) (15. g5 $1) 15... Nc6 16. Qxd7+ $1 (16. Nb5 Qxd5 17. Bxd5 O-O-O) 16... Kxd7 17. g5 $1 Rd8 18. gxh6 gxh6 19. Be3 $16) (14... g6 $6 15. fxe6 $1 fxe6 16. Nf6+ Nxf6 17. exf6 g5 (17... Nc6 18. g5) 18. Qe2 $16 {[%csl Rd5,Re6,Re8]}) 15. Nb5 $1 {[#]} (15. Bf4 $6 g6 $1 16. Nf6+ Nxf6 17. exf6 gxf5 {LDN} (17... g5) 18. Bxh6 Bxh6 19. Rxh6 O-O-O 20. g5 Qc7 $17) 15... Bxc5 (15... Nxe5 $6 16. Qe2 $1 {[%cal Ge1e8]} Nf6 (16... Nxg4 17. c6 $3 {[#]} (17. Nxg7+ $2 Bxg7 18. Nd6+ Kf8 19. Qxg4 Bxf5 20. Nxf5 exf5 21. Qb4 Ne7 $17) (17. fxe6 fxe6 18. Bxd5 $1 Bf5 $1 19. Bf4 g5 20. Ng3 $1 N8f6 $1) (17. Nd6+ Bxd6 18. Nxg7+ {(Dxg4 . ..Fxe5)} Kf8) (17. Bf4 Bxf5 $1 {(...Tc8? Cd6+! ...Fxd6 Cxg7+! ou ...e5? Fxe5! . ..Dxf5+ Ff4+)} 18. Rd1 Rc8) 17... bxc6 (17... Qxc6 18. Bxd5 Ne3+ 19. Bxe3 exd5 20. Rd1 Bxf5 21. Bf4+) 18. Qxg4 cxb5 19. Nxg7+ Ke7 20. Qh4+ Kd6 21. Qg3+ e5 22. Bxh6 $16) 17. Bf4 $1 (17. Nd6+ Bxd6 18. Nxg7+ Kf8 19. cxd6 Qxd6 20. Nxe6+ $1 { (Bxh6 ...Nfxg4!)} fxe6 21. Bf4 Nfxg4 22. Qxg4 $11) (17. Bxh6 $2 Nxh5 18. Rxh5 gxh6 19. fxe6 fxe6 20. Rxe5 O-O-O $1 21. Nxa7+ $2 {(Te3)} Kb8 22. Nb5 Bxc5 $19) 17... Nfxg4 18. a4 (18. Nd4 f6 19. fxe6 $44 Qa4 $8 20. Rd1) (18. c4 $1 Bxc5 19. Nxg7+) 18... a6 (18... Bxf5 19. Bxe5 Nxe5 20. Qxe5 f6 21. Qg3 $36) (18... f6 19. fxe6) 19. Nd6+ Bxd6 20. Nxg7+ Kf8 21. cxd6 exf5 22. Bxe5 f6 $1 23. Bf4 Kxg7 24. Bxd5 $14) (15... exf5 $6 16. Nd6+ (16. Qxd5)) (15... g6 16. Nf6+ $6 (16. c4 $1) (16. Nf4) 16... Nxf6 17. exf6 (17. fxe6 fxe6 18. exf6 g5) 17... gxf5 $1 ( 17... g5 18. Nd6+ Bxd6 19. cxd6 Qxd6 20. Rxh6 O-O-O) (17... Bxc5 18. fxe6 fxe6 19. Bxh6) 18. Bxh6 Bxc5) 16. c4 $3 {[#]Defends wN while "lengthening Bg2. " Shirov's main strength is a great fantasy in positions where he holds the initiative" (Stohl). This move is -- at least in 2004 -- obviously too difficult for fritzoids (AV).} (16. Nxg7+ Kf8 17. Nh5 (17. fxe6 fxe6 18. Nc7 $6 Kxg7 19. Nxa8 Nd4 $40) 17... Nxe5 18. Qe2 Nxg4 $1 19. fxe6 $1 (19. Qxg4 Qxb5+ 20. Ke1 Qb4+) 19... Qxe6 (19... fxe6 20. b4 $1 a6 21. bxc5 Qxb5 $11) 20. Qxe6 fxe6 21. Nc7 Rc8 22. Nxe6+ Ke7 $11) (16. Qe2 O-O-O 17. Nxg7 a6 $17) (16. b4 $1 Nxb4 (16... Bxb4 17. Nxg7+ Kf8 18. Nh5) 17. Nd6+ Bxd6 18. Nxg7+ Kf8 19. exd6) 16... Nxe5 (16... O-O-O $6 17. cxd5 $1 Nxe5 (17... exd5 $2 18. Bf4 $1 $18) (17... Nb4 18. Nd6+ $1 Bxd6 19. exd6) 18. a4 $1 {[#]} (18. Qa4 $2 a6 $1 19. Bf4 Nd3 $1 $17) (18. Qe2 $1 exd5 {(on ...Nxg4 or ...a6 also follow Bf4!)} 19. Bf4 $1 Nc4 20. Nc7 $1 Ne3+ {(sur ...De7 ou ...g5 suit Cxd5!)} 21. Bxe3 $8 Bxe3 22. Nxd5 $1) (18. Qb3 Nxg4 19. d6 $1 e5 $6 {(...Kb8)} 20. Bf4 $3 {[#]} exf4 21. Rc1 $8 Ne3+ 22. Kg1 $8 Nc2+ 23. Kh2 $8 Kb8 24. Rxc2 $18) 18... exd5 ( 18... exf5 19. Bf4 $1 fxg4 20. Rc1 $8 b6 {(...Bd3+ Qxd3!, the Queen cannot be taken)} 21. b4 $1 {(Bxe5? ...Qf5+! Bf4 ...Nf6!)} Bd3+ 22. Ke1 $8 Bxb5 23. axb5 Qxb5 24. bxc5 Nd3+ 25. Kd2 $8 Nxc1 26. Qxg4+) 19. Bf4 $1 {(ou b4! d'abord) } (19. Qc2 $1 Qc6 {(...Nc4 b3)} 20. Ra3 $1 {(but not Rh3? because comes ..Qg1+! soon)} Nc4 {(...Bb6 Rc3 ...Nc4 b3 and no ...Qc5)} 21. Rc3 Qd7 22. b3 a6 23. bxc4 d4 24. Rb3 $18) 19... Nc4 20. b3 $1 {(ou b4! ...Be3 Qd3! ...Bxf4 Nxf4) } (20. Rc1 $1 g6 {(...g5 Bd6!! or ...a6 Na3!)} 21. b3 gxh5 22. bxc4 $18 {LDN} d4 23. Qe1 Re8 24. Qa5) 20... g5 (20... Ne3+ 21. Bxe3 Bxe3 22. Rc1+ $8 Kb8 23. Rc7 $18) (20... a6 21. bxc4 axb5 22. axb5 $18) 21. bxc4 {[%csl Rh7]} gxf4 22. cxd5 $18) (16... dxc4 $6 17. Nxg7+ Kd8 18. Bf4 $40 {[%csl Rd8][%cal Gg2a8]}) ( 16... d4 $6 17. Nxg7+ Kf8 18. fxe6 fxe6 19. Nh5 Nxe5 20. Nf4 Nf6 (20... Ng6 21. Qf3) 21. Nc7) (16... g6 17. cxd5 Nxe5 18. Qa4 Ke7 (18... gxh5 19. Bf4) (18... Kd8 19. Bf4) 19. Be3 (19. Bf4 Nd3) 19... Bxe3 (19... Rc8 20. Rc1 $1 Nd3 21. Bxc5+ Rxc5 22. Rxc5 Nxc5 23. Qb4) 20. Qb4+ Kd8 $8 21. Qf8+ Qe8 22. Qd6+ Qd7 $11 ) (16... exf5 17. Qxd5 (17. cxd5 $2 Nxe5 18. Qe2 Kf8 $1) (17. Bf4 g5) 17... Bf8 (17... Qxd5 $2 18. cxd5) 18. g5 $1 O-O-O (18... hxg5 19. Bxg5) 19. Bf4 a6 $1) ( 16... Kf8 17. b4 $1) 17. Qe2 $1 (17. Bf4 $2 Nxc4 $8 18. Nc7+ Qxc7 $8 19. Bxc7 Ne3+) 17... Nxc4 $8 (17... dxc4 $6 18. Qxe5 Qd1+ (18... Qxb5 $2 19. Nxg7+ Ke7 20. Be3 $1 $18) 19. Qe1 O-O-O 20. Bf4 $16) (17... f6 $6 18. Bf4 $1 (18. fxe6 $2 Qe7 {[%cal Rh7d3]}) 18... dxc4 (18... O-O-O 19. cxd5 $16) (18... a6 19. Bxe5) 19. Bxe5 (19. Rd1 $1 Qxb5 20. Nxg7+ Ke7 21. Nxe6) 19... fxe5 20. Qxe5 $1 (20. Rd1 $1) 20... Qxb5 (20... Qd3+ 21. Ke1 Bb4+ 22. Kf2) 21. Nxg7+ $1 Ke7 (21... Kd7 22. Rd1+ Kc8 23. Nxe6) (21... Kf7 22. fxe6+ Kf8 23. Qf4+) 22. Qc7+ $1 (22. Qxe6+ $1 Kd8 {(...Kf8 Bd5!)} 23. Rd1+ Kc7 24. a4 $1 Qxa4 25. Qd5 $1) 22... Qd7 (22... Kf8 23. Nxe6+) 23. Qxc5+) (17... Nxg4 $6 18. b4 $3 Bb6 19. Qxg4) 18. Bxd5 $3 {[#]"Fire on board".} (18. b3 $2 Qxb5 $11) 18... Qxb5 (18... Nd2+ $2 19. Bxd2 O-O-O 20. Nf4 $1 exd5 21. Rc1 b6 22. b4 $18) (18... Nd6 19. Nxd6+ (19. fxe6 Qxb5 20. exf7+ Kf8 21. fxg8=Q+ Bxg8 $15) (19. Nc3 Bxf5 20. gxf5 Nxf5) 19... Qxd6 20. Bxb7 Rd8 21. Bf4 Qb6 22. Be4 $44 {LDN} Bd6 (22... Bd4 $2 23. Rc1 $1 {(pour Fc7)} Qxb2 24. Rc2 Qb4 25. Rh3 $18) (22... g6 23. Rh3 $1 gxh5 24. Rb3 ) 23. Be3 (23. Bd2 Bb4) 23... Bc5 $8 24. Rh3 $1 Bxe3 25. Rxe3 Nf6 26. Nxf6+ gxf6 27. fxe6 Bxe4 $8 28. Rxe4 Rd4 $3 {[#]} 29. Rxd4 Qxd4 30. Rd1 Qf4+ $8 31. Kg2 Qe5 $8 32. Qxe5 fxe5 33. Rd7 fxe6 34. Rxa7 O-O 35. Rb7 $16) 19. Bxc4 $8 Qb6 $8 20. fxe6 {[%csl Gh7]} ({stronger} 20. Nxg7+ $1 Kf8 21. Nh5 $8 $36 Qc6 (21... exf5 22. Qe5 Bd4 23. Qd5 Bg6 24. Nf4 $1 Qf6 25. Nxg6+ $8 fxg6 26. g5 $3 Qg7 27. gxh6 Qf6 28. Bg5 $18) (21... Re8 22. fxe6 $1 fxe6 23. Rh3 $1) (21... Bd4 22. fxe6 Bg6 23. Bd2 Qxb2 $6 24. Re1 $18) 22. Rh3 $3 {[#]} Bd4 (22... Rc8 23. b3 $1) (22... exf5 23. Qe5 $8 fxg4 {(on ...f6 follow Nxf6!)} 24. Qg7+ Ke8 25. Bf4 Bg6 26. Re1+ ) (22... Rd8 23. b4 $3 Bxb4 24. Bb5 $1 Qd5 25. Bb2) 23. Bd2 $1 exf5 (23... Rc8 24. Rc1 $1) (23... Qc5 24. fxe6) 24. Bb4+ $1 Bc5 25. Qe5 $1 Bxb4 26. Qg7+ $8 Ke7 27. Bxf7 $18) 20... O-O-O $8 (20... fxe6 $2 21. Nxg7+ {->}) (20... f6 $2 21. e7 $1 (21. Nxg7+) 21... Nxe7 22. Nxg7+ Kf8 23. Ne6+ Ke8 24. Rxh6 $18) 21. exf7 $1 (21. Bf4 Rd4 $1 (21... Ne7 22. Rc1 Nd5 23. exf7) 22. Rc1 $3 (22. exf7 $2 Re4 $3 {[#]} 23. b4 {(Be3? ...Nf6!)} Nf6 $1 {(...Rxe2? bxc5 ...Qd8 Kxe2)} 24. bxc5 Qc6 $8 25. Qg2 Nxh5 26. Bd6 Nf4 27. Qf3 Rxc4 28. Qxc6+ bxc6 29. Rh2 {Re1 ... Be4 ou f8Q+ ...Rxf8 & ...Rc2!)} Bd3+ 30. Ke1 Ng6 $17) (22. Qe5 Bd6 $1 {(... fxe6? Bxe6+!)} 23. exf7 Bxe5 $1 {(...Cf6 De6+)} 24. f8=Q+ Rd8 25. Be6+ {(Qf7 .. .Bxf4)} Kb8 {(...Qxe6? Rc1+)} 26. Bxe5+ Ka8 27. Qxg7 Bd3+ 28. Kg2 Rh7 29. Qxg8 $11) (22. Be3 $2 Re4 $1 {(...Qc6? Rh3!)} 23. Qd2 Ne7 $1 24. Bxc5 Qxc5 $19) (22. Rd1 $6 Qc6 $1) 22... Re4 (22... Nf6 23. Be3) 23. Qf3 $1 fxe6 24. Kg2 $1 Nf6 25. Nxf6 gxf6 26. Bb3 $1 Kd7 27. Rcd1+ $1 (27. Rxh6 Rd4 $1 28. Re1 e5) 27... Ke8 ( 27... Rd4 $2 28. Be3 $1) (27... Kc8 28. Rxh6) 28. Rxh6 Rxf4 $1 29. Qxf4 Be4+ 30. Kh3 Rxh6+ 31. Qxh6 $16) 21... Ne7 {[%csl Gf7]} (21... Nf6 22. Qe6+ $1 Nd7 23. Nxg7) 22. Qe6+ (22. Bf4 $6 Nd5 $8 23. Bxd5 (23. Rd1 Nxf4 $8 24. Rxd8+ Kxd8 {(or Rook capture, for Nxf4 Qc7!)} 25. Nxf4 Qf6 $8 26. Qf3 $8 Kc8 $15) ( 23. Rh3 Nxf4 24. Nxf4 Rd4 $8 25. Qe8+ Qd8 $8 $11) 23... Rxd5 24. Qe8+ (24. Rh3 Rf8 $11) 24... Rd8 $8 25. Qe5 $8 Bd3+ $6 (25... Bd6 $1) 26. Kg2 Qc6+ 27. Kh2 Bd4 $1 28. Qe7 Rhe8 $1 (28... Bc5 $2 29. Qe5 Bd4 30. Qe1 $1) (28... Bxb2 $2 29. Rac1 $1) 29. fxe8=Q Rxe8 30. Rac1 $1 Rxe7 31. Rxc6+ bxc6 32. Rd1 Rd7 33. Rxd3 g5 $1 34. Bg3 Bg1+ 35. Kxg1 Rxd3 36. Be5 a5 $11) (22. Qe5 $2 Bd3+ $1 23. Bxd3 Rxd3 24. Qe4 (24. Bf4 $2 Nc6) 24... Rd4 $1 25. Qf3 Rf8 $17) ({Better} 22. Rh3 $1 g5 (22... Rhf8 23. Bf4) (22... Nd5 $2 23. Rf3 $1) 23. Be3) 22... Kb8 $1 ( 22... Qxe6 $2 23. Bxe6+ Kb8 24. Bf4+ Ka8 25. Nxg7 $16) 23. Bf4+ (23. Nxg7 Rd1+ $6 (23... Qc7 $6 24. Kg2) (23... Bd6 $1 24. Rh3 {(Rxh6 ...Qc6! Be2 ...Bg6)} Bg6 ) 24. Kg2 $8 Qxe6 $8 (24... Rxc1 $2 25. Raxc1 Qxb2+ 26. Be2 $1 $18) 25. Nxe6 Be4+ $8 26. Kg3 $8 Bd6+ $8 27. Bf4 $8 Bxf4+ $8 28. Kxf4 $8 Rxh1 $8 29. Rxh1 $8 Bxh1 $8 30. f8=Q+ Rxf8+ 31. Nxf8 Kc7 32. Ke5 $14 {[%csl Ge5]}) (23. Qxb6 axb6 24. Nxg7 Rhf8 (24... Rd1+ $2 25. Ke2) 25. Rxh6 (25. Bxh6 Nd5 $1 26. Bf4+ Nxf4 27. Rxh7 Rd2 $40 28. Ne6 Rf2+ 29. Ke1 $8 Ng2+ 30. Kd1 Ne3+ 31. Ke1 $8 Nc2+) ( 25. Bf4+ Ka7 26. Ne6 Rxf7) (25. Ne6 Rxf7+ $8 26. Bf4+ $2 Rxf4+) 25... Bd3+ $1 26. Bxd3 Rxf7+ $8 27. Bf5 (27. Nf5 Rxd3 $8 28. Ke2 Rd5 $11) 27... Rxg7 $1 ( 27... Rd4 $1) 28. Be6 Ka7 $14 {LDN} 29. g5 Nc6 30. Rh4 Rd1+ 31. Kg2 $1 (31. Ke2 $2 Rd4 $1 32. Rh6 Re7 $1 {(or ...Re4+)} 33. Kf3 Rd1) 31... Nd4 $15) 23... Ka8 $8 24. Qxb6 (24. Nxg7 $2 Qxb2 $19) 24... axb6 25. Be5 {"A natural move and This seems to be a decisive one, but it comes up against a fine tactical resource. But there is no forced gain, even after other moves" (Stohl).} (25. Nxg7 Rd4 $1 26. Ne6 Rxc4 $8 27. Be5 (27. Bxh6 $2 Bd3+ 28. Ke1 Ng6 $17 29. Nxc5 bxc5 30. Rd1 Re4+) 27... Bd3+ $1 28. Kg2 Rc8 (28... Rxg4+ 29. Kf3 Be2+ $1) 29. f8=Q Rxf8 30. Nxf8 Nc6 $1 (30... Be4+ $1 31. Kg3 Bxh1 32. Rxh1 Nc6 33. Bg7 Bxf8 34. Bxf8 Ne5 $8 $11) 31. Nd7 Rxg4+ (31... Be4+ 32. Kg3 Bxh1 33. Rxh1 Nxe5 34. Nxe5 Bd6 $11) 32. Bg3 (32. Kf3 $2 Bf5) (32. Kh2 $6 Bf2 $1) 32... Be4+ 33. Kh3 $8 Rg5 34. Nxc5 Rh5+ $1 (34... Bxh1 $6 35. Ne6) 35. Kg4 Rxh1 36. Rxh1 Bxh1 37. Nd7 $11 ) (25. Ke2 Rd4 $1 (25... Nd5 $2 26. Rad1 $1 Be4 27. Rhf1) 26. Rac1 Bg6 27. Rhf1 Rf8 $11) (25. Kg2 $6 Be4+) (25. b4 $1 {(not considered by analysts)} Bxb4 (25... b5 26. bxc5 bxc4 27. Re1 Rd7 28. Nf6 $1 gxf6 29. Bxh6) 26. Be5 Nd5 ( 26... Rhf8 27. Bxg7 Bd3+ 28. Bxd3 Rxf7+ 29. Ke2) 27. Bxd5 (27. Ke2 Bg6 28. Bxg7 Bxf7 29. Bxh8 Nc3+) 27... Rxd5 28. Bxg7 Rhd8 29. Nf6 Rd4 $8 30. Nxh7 Rf4+ $8 31. Ke2 Rxf7 32. Bxh6 Re8+ 33. Kd3 Rxh7 $11) 25... Rhf8 $1 {The discomfort is now rather white.} 26. Ke2 $6 (26. Bxg7 Bd3+ $3 {[#]} 27. Bxd3 Rxf7+ $8 28. Bf5 (28. Ke2 Rf2+) (28. Ke1 Rxd3 29. Rd1 $11 {and not Bxh6? ...Nc6!}) 28... Nxf5 $8 29. gxf5 Rxf5+ 30. Ke1 (30. Ke2 Rdd5 $1 31. Ng3 Rg5 $11) (30. Kg2 Rd2+ 31. Kg3 $8 Rd3+ 32. Kg4 Rg5+ $8 33. Kf4 $8 Rdd5 $8 $11) 30... Rdd5 $1 31. Nf6 (31. Ng3 Bf2+) 31... Rfe5+ 32. Kf1 Rf5+ 33. Ke2 $11) (26. Nxg7 $6 Bd3+ (26... Nd5 $1) 27. Bxd3 Rxd3 28. Kg2 $1 (28. Rxh6 Rxf7+ 29. Kg2 Ng6 $1 30. Bc3 Rf4 $1 $40) 28... Rd2+ (28... Rxf7 29. Rhf1) 29. Kh3 Ng6 30. Bg3 Rxf7 31. Nf5 $11) 26... Nd5 $1 27. Rhf1 $2 $138 {a great mistake.} (27. Rhd1 Rxf7 $8 28. Rxd5 (28. Bxd5 $2 Rf2+ 29. Ke1 Re8 $19) (28. b4 $2 Nc3+ $1 29. Bxc3 $2 Rf2+ 30. Ke1 Re8+ {et mat}) 28... Rxd5 $8 29. Bxd5 Re7 $8 $17) (27. Nxg7 Rxf7 $8 28. Ne6 $8 (28. Rxh6 $2 Rf2+ $1 29. Ke1 Nb4 $19) 28... Re7 $1 (28... Rf2+ 29. Ke1 Nb4 30. Nxc5 $1 Rdd2 31. Rc1 $8 bxc5 32. Rh3 Ka7 33. Rf3 $1 Rg2 34. Bf1 $11) (28... Be4 29. Raf1 Re7 30. Rxh6 Rde8 31. Nxc5) 29. Nxd8 $8 (29. Rxh6 $6 Bg8 $1 30. Bxd5 Rxd5 31. Nc7+ Kb8 $1 32. Nxd5+ Rxe5+ 33. Kd3 Bxd5 $17) (29. Bxd5 $6 Rxd5 30. Nc7+ Kb8 $17) 29... Rxe5+ $8 30. Kd2 $8 $44 Ne3 $1 $36 {[#]} (30... Bb4+ 31. Kc1 Ne3 {(... Fg8!)} 32. Rxh6 Be4 {LDN} 33. a3 $1 Be7 34. Nf7 Rc5 35. b3 {(for Re6)} Nxc4 36. bxc4 Bd5 $11) (30... Be3+ 31. Kd1 Bg5 32. Re1) 31. Bb3 (31. Kc3 Re4 $1 {(.. .Cxc4)} 32. Be6 Rd4 33. Bf5 $8 Nxf5 34. gxf5 Rxd8) (31. Be6 Bb4+ $8 $40) (31. Rxh6 Nxc4+ 32. Kc3 Bg8 33. Rh8 Re3+ 34. Kc2 Re8 35. Ne6 Bd6 $17) 31... Nxg4 $40 (31... Bb4+) 32. a3 (32. Raf1 Bb4+ $1 33. Kc1 Rc5+ $1) (32. Rh3 Nf2 $1) 32... Be3+ $1 33. Ke2 $8 Bg5+ 34. Kf3 Nf6 $17) 27... Ne3 $1 $19 28. Bb5 (28. Bxg7 Nxc4 29. Bxf8 Bd3+ 30. Ke1 Rxf8 $19) (28. Rf4 $2 Nxc4) 28... Nxf1 29. Rxf1 Bg6 $1 30. Rf4 (30. Bc4 Rd7 $1 $19 (30... Bd4 $1)) (30. Bxg7 Rxf7 31. Rxf7 Bxf7 32. Bxh6 $17 {LDN} Bxh5 (32... Bxa2) (32... Rd4 33. Nf6 Rb4) 33. gxh5 Rh8 $19) 30... Bd6 $8 31. Bxd6 Rxd6 32. Bc4 (32. Be8 Re6+ 33. Kf3 Re7 $1 34. Nxg7 Bxf7 35. Bxf7 Rexf7 36. Rxf7 Rxf7+ 37. Nf5 h5 $19) 32... b5 $1 33. Bb3 (33. Bxb5 Rxf7 34. Rxf7 Bxf7 35. Nxg7 Bxa2 $19) 33... Bd3+ 34. Ke3 g5 35. Rf2 (35. Rf6 Rxf6 $8 36. Nxf6 Bc4 $8 $19) 35... Bc4 $1 {[%csl Rf7]} 36. Bxc4 bxc4 37. Ke4 Rd7 38. Rf6 Rfxf7 39. Rxh6 Rfe7+ 40. Kf5 Rd5+ 41. Kg6 Re2 0-1