The core group was present for this first session of the new year, with the exception of Pierre.
I would like to take this opportunity to wish you a happy new year with an inflation of problems and chess, as usual.
In this course, a pyrotechnic festival of sacrifices on h7 and g7 (or h2 and g2) selected by the Master in top form.
There are, of course, some warm-up studies and exercises for next time, and, of course, plenty of fairy tales to finish turning over the neuron clouded by excess.
Good reading to all.
P.S.: next session on february 4
---
Master's words
---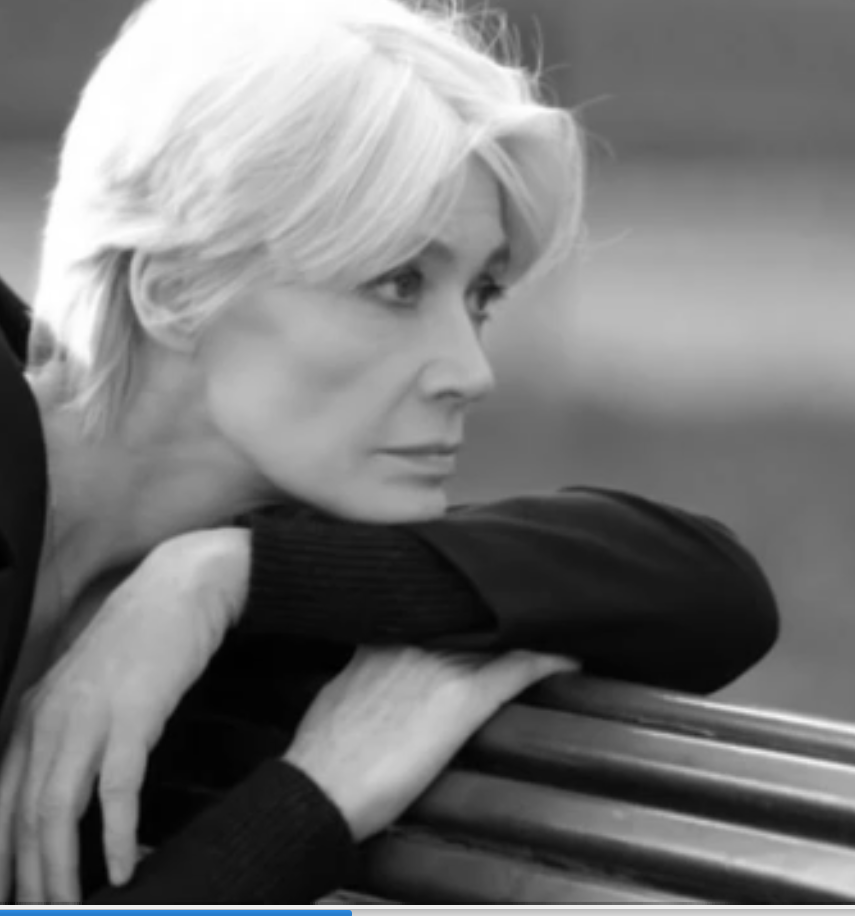 Is criminal incompetence and insanity becoming widespread? Nevertheless, dear friends, remain islands of civilisation. Best wishes for the new "year of grace". A prominent member of the Circle said this to us ten years ago: "The year is starting under very bad auspices. Let us hope to avoid at least the bad hospices". But if God wills it, we will see so many beautiful things again this year, as Françoise says...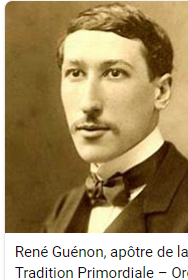 « Modern Western civilisation appears in history as a real anomaly: Of all those known to us more or less completely, this civilisation is the only one that has developed in a purely material sense, and this monstrous development, the beginning of which coincides with what is known as the Renaissance, has been accompanied, as it was bound to be, by a corresponding intellectual regression... This regression has reached such a point that Westerners today no longer know what pure intellectuality can be, that they do not even suspect that anything of the kind can exist; hence their disdain, not only for Eastern civilisations, but even for the European Middle Ages, whose spirit hardly escapes them any less completely » (R. Guénon in... 1924).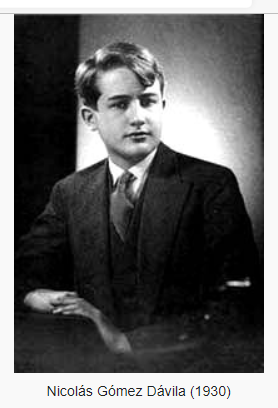 « In the emerging society, even the enthusiastic collaboration of the sodomite and the lesbian will not save us from boredom. » (N. Gomez Davila in 1954).
"Life is a hierarchy building. Only death is democratic" (ibidem).
"You're my lucky star, I'm so glad that I found you. You're my guiding light, chase the shadows from the night " (Snowy White).
"I've been a WCCI judge once, and that was once too often" (J. de Heer).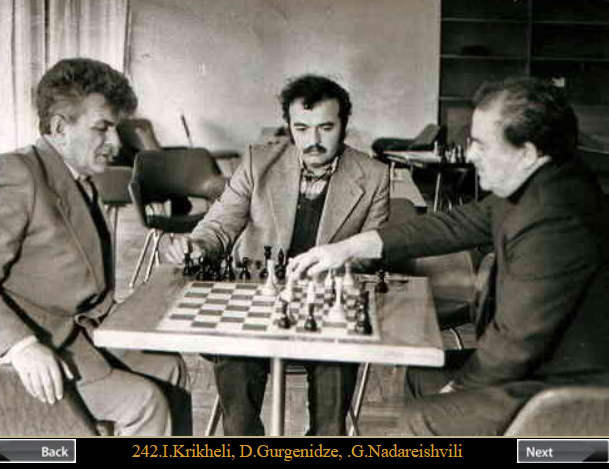 A magic pawn supported by a valiant Knight, without the Black Rook succeeding in sacrificing himself against it. A study of the Georgian sorcerer which is unanimously appreciated, but had particularly enthused Goran Antunac, my opponent in the Parisian tournaments at the time... where it was composed. And of course, you are used to it, a good-bad reversed a little later.
Two bishops against one is an easy win, except when the last pawn vanishes. Then you have to move up a level. Queen and rook do not win against two queens, unless... Then Queen and Knight against Queen: this is sometimes a fantastic adventure, remember Beliavsky-Polugayevsky but in this course it's much easier.
As exercises, a warm-up of Bishops, then an incredible rescue. Then, the art of dealing with a deceptive material advantage, and finally the right choice in Knight against 3 linked pawns: the faithful of the course will be at a great advantage !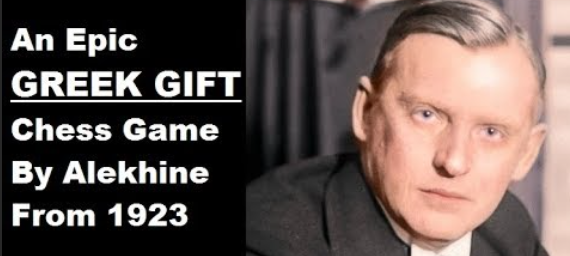 Four games on the theme of the double bishop sacrifice on h7 (h2) and g7 (g2). In this order: do you know an example where the sacrifice on the Knight file precedes that on the Rook file? Tarrasch could have sacrificed on g2 instead of h2, but then he would have had no need to resacrifice!
A fifth game (between two world champions), although exciting, is not "thematic", the second sacrifice not being forced (it was not carried out). We give it anyway, because it reminds this one between the same opponents
Tribute to Marco Bonavoglia, who in turn is letting go. We already have 5 of his works on our course, here is a delicious PG. in 7,5 with 2 variations, and a promotion exchange.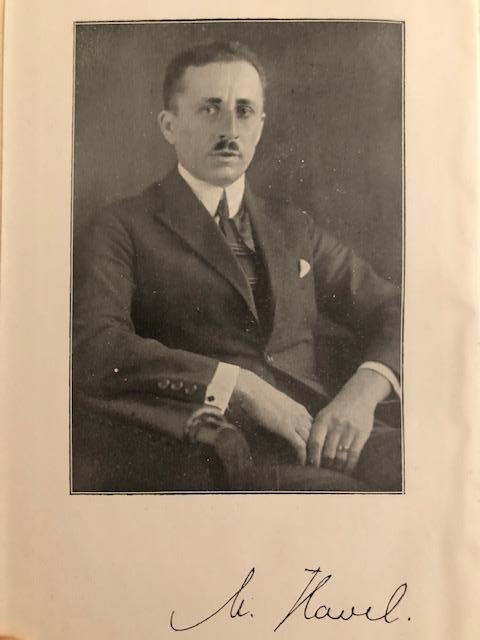 For practice, a handful of 2#s of which only the first two and the 7th-10th will make you think. Of the two helpmates, we found the shorter one to be the more difficult. Finally, a super-cycle in selfmate.
Forty years ago, our friend J.-M. Loustau, a great problemist and regular attendee of our course, wrote a long and magnificent article devoted to Havel's miniatures. It so happens that I consider Miroslav Kostal, known as Havel, to be the greatest composer of all time (followed by Loyd, Loschinsky and a few others, of course). I specify that I limit myself to direct non-fairy problems ("mate in n moves") and therefore Caillaud, Gamn, Petk & Abdu are (momentarily) not invited! Here is a selection of these prestigious miniatures. If I leave the solution, it's not that they are difficult to solve, but to highlight the main variants leading to the pretty mates (obviously models), very often in echo.
Have a good time. See you in a few weeks if Deus vult.
---
Master's diagrams
[Event "?"] [Site "?"] [Date "1970.??.??"] [Round "?"] [White "Krikheli, I."] [Black "0311.20"] [Result "1-0"] [SetUp "1"] [FEN "8/Pk6/5P2/1K6/7B/5r2/N7/8 w - - 0 1"] [PlyCount "19"] [EventDate "1970.??.??"] [SourceDate "2022.01.01"] {In memory of V. Halberstadt. "Redesigned" as Ka4, Nd5, Pa6 & f6 / Kc8, Rh6, Pb7 (1 a7 b5+ 2 Kxb5 Kb7 3 a8Q+ -- 3 f7? Rh8 4 a8Q+ Rxa8! -- Kxa8 4 f7 Rh8 5 Ka6: text on the 7th move.) by J. Carvajal in 1996.} 1. a8=Q+ $1 (1. a8=B+ $1) (1. Nb4 $2 Rf5+ $8 2. Ka4 Kxa7 $1 (2... Rf4 $1 3. Bg5 Rf5 $8) 3. Nd3 Rf3 $1 $11) 1... Kxa8 2. Nb4 $8 Rf5+ (2... Rf4 3. Nd5 $8 Rxh4 4. f7 $8 Rh8 5. Ka6 $8 {: text}) 3. Kb6 $3 {[#]} (3. Ka6 $2 Rf4 $1 (3... Kb8 $1 4. Kb6 Rf4 $8 5. Nc6+ {(Nd5 ...Rxh4 f7 ...Rh6+!! : a future Ng8 will run into Rh5-f5!!)} Ka8 $8 6. Bg5 Rxf6 $8 $11) 4. Nd5 (4. Bg5 Rxb4 $1 5. f7 Rf4 $1 {: more spiritual than . ..Rb8!}) 4... Rxh4 $8 5. f7 Rh8 $8 {[#](ZZ that we will find again... on the right side)} 6. Nc7+ (6. Kb6 Rf8 $1 {or ...Rb8+!}) (6. Nf6 Rf8 $8 $11) 6... Kb8 7. Ne6 Kc8 $1 $11) (3. Ka4 $2 Rf4 $1 (3... Kb7 $1) 4. Bg5 Rf5 $8 $11) 3... Rf4 (3... Kb8 4. Kc6 $1 {(or Nc6+ & Ne7)} Rf4 5. Bg3 $8) 4. Nd5 $8 Rxh4 5. f7 $8 Rh6+ (5... Rh8 6. Ka6 $8 {: text}) 6. Ka5 $1 (6. Kb5 $1) 6... Rh8 {A simplified version (but without the ZZ in the other direction) could start here. How to avoid the Rook sacrificing himself on the pawn ?} 7. Ka6 $3 {[#]ZZ ; the good square of the 3rd move (for the white King) has become bad and vice versa.} ( 7. Kb6 $2 Rb8+ $1 ({simpler} 7... Rf8 $1 {crunching the pawn}) 8. Ka6 Rh8 $3 {: ZZ as seen above}) 7... Kb8 (7... Rf8 8. Nb6+ $8 Kb8 9. Nd7+ $8) (7... Rd8 8. Nc7+ $8 Kb8 9. Ne8 $8) (7... Rb8 8. Nc7#) (7... Rc8 {(or on h6)} 8. Nb6+ $1) 8. Nf6 $3 {[#]} Rc8 (8... Rf8 9. Nd7+ $8) (8... Kc7 9. Ng8 $8 {: no reconversion on the "f" column}) (8... Rd8 9. Ne8 $8 {: same remark}) 9. Ne8 $1 {A mandatory place.} (9. Kb6 $1 Ka8 10. Ne8 $8) (9. Kb5 $1 Kc7 10. Ne8+ $8) 9... Rc6+ 10. Kb5 $8 {One of Goran Antunac's favourite studies.} 1-0 [Event "?"] [Site "?"] [Date "1981.??.??"] [Round "?"] [White "Matous, M."] [Black "0050.13"] [Result "1-0"] [SetUp "1"] [FEN "4b3/8/1p4p1/8/6pB/1B2KP2/7k/8 w - - 0 1"] [PlyCount "17"] [EventDate "1981.??.??"] [SourceDate "2022.01.01"] {Do you think this is an endgame? Well, no! In any case, it is not a technical endgame.} 1. Kf2 $8 (1. fxg4 $2 Kh3 $1 $11) (1. f4 $2 g3 $1 $11) 1... g5 $1 (1... gxf3 2. Bg3+ $8 Kh1 3. Bd5 $8 {and mate}) (1... Kh3 2. Bg3 $8 g5 {: text} (2... Bd7 3. f4 $8)) (1... Bd7 2. f4 $1) 2. Bg3+ $8 (2. Bxg5 $2 g3+ $1 (2... gxf3 $1) 3. Ke2 g2 $11) 2... Kh3 {The last white pawn succumbs, a checkmate network is required.} (2... Kh1 3. Bd5 $1) 3. Be6 $8 (3. Bc4 $2 gxf3 $8 4. Be6+ g4 5. Bc4 Bb5 $3 {[#]} 6. Bxb5 {stalemate}) 3... Bh5 4. Bc4 $3 {[#]} (4. Bd5 $2 gxf3 $8 ( 4... b5 $2 5. f4 $8) 5. Bc4 (5. Be6+ Bg4 $8) 5... b5 $1 (5... Be8 $1) 6. Bxb5 Bf7 $1 7. Bd7+ g4 8. Bb5 Bc4 $8 $11) (4. Bd6 $6 Kh4 (4... b5 5. Be7 $1 Kh4 6. f4 $8) 5. Bg3+ $8 (5. Bd7 $2 b5 $8 $11) 5... Kh3 6. Bc4 $8 {: text}) (4. Bd7 $2 b5 $8 $11) 4... gxf3 5. Bb5 $8 {[#]ZZ} (5. Be6+ $2 Bg4 $8 6. Bc4 Bd7 $1 $11) 5... Bf7 (5... Kg4 6. Bd7#) (5... g4 6. Bf1#) (5... Bg4 6. Bf1#) (5... Be8 6. Bxe8 $8) (5... Bg6 6. Bd7+ $8 {idem}) (5... -- 6. Bd7+ (6. Bc7 Kh4 $1) 6... Bg4 $8 $11) 6. Bd7+ $8 g4 7. Bb5 $8 Bc4 8. Bxc4 $8 b5 9. Bf1# 1-0 [Event "?"] [Site "?"] [Date "1976.??.??"] [Round "?"] [White "Dvizov, E."] [Black "4100.36"] [Result "1-0"] [SetUp "1"] [FEN "7K/pp4p1/2R1p3/5PkP/Q2p4/6P1/1p6/7q w - - 0 1"] [PlyCount "9"] [EventDate "1976.??.??"] [SourceDate "2022.01.01"] {A lot of fury, blood and tears? Not for long. In 5 moves, everything is settled.} 1. Rxe6 $8 (1. Rc5 $4 b1=Q $1 2. f6+ Kh6 $1 $19) (1. Qxd4 $2 bxc6 $8 2. Qxg7+ Kxf5 $8 3. g4+ $1 (3. Qf8+ Ke4 4. Qb4+ $8) 3... Kf4 $8 4. Qxb2 e5 $1 $11) 1... Qxh5+ (1... b1=Q 2. Qxd4 $8 Qxh5+ (2... Kxf5 3. Re5+ $1) (2... Kxh5 3. Qxg7 $8) 3. Kg8 $8 {idem}) 2. Kg8 $8 b1=Q (2... Qg4 3. Rg6+ $1) 3. Qxd4 $8 {Threatens Qf4# or Qxg7+ then Re5#.} Qxf5 (3... Kxf5 4. Re5+ Kg6 5. Qd6#) (3... Qf7+ 4. Kxf7 Qxf5+ 5. Kxg7 ({or of course} 5. Ke7) 5... Qxe6 {gives the choice between two mates in 2}) 4. Rg6+ $3 {[#]It was an extra Rook !} Qhxg6 (4... Qfxg6 5. Qf4#) (4... Kxg6 5. Qxg7#) 5. Qh4# 1-0 [Event "?"] [Site "?"] [Date "1985.??.??"] [Round "?"] [White "Razumenko, V."] [Black "4001.02"] [Result "1-0"] [SetUp "1"] [FEN "7k/3N3q/5K2/4Q3/4p3/2p5/8/8 w - - 0 4"] [PlyCount "19"] [EventDate "1985.??.??"] [SourceDate "2022.01.01"] {End of a dualistic study. Black pawns are necessary: we know well that Q + N / Q rarely wins.} 4. Ke6+ $8 (4. Qe8+ $2 Qg8 5. Qh5+ Qh7 $11) 4... Qg7 (4... Kg8 5. Nf6+ $1) 5. Nf6 $8 {Without pawns, there would be "suicide" ...Qf7+.} (5. Qh5+ $6 {(waste of time)} Qh7 $1 6. Qe5+ $8) 5... Qg6 $1 6. Qc7 $3 {[#]} (6. Qh2+ $2 Kg7 $8 7. Qc7+ Kh6 $8 8. Qxc3 Kg5 $11) (6. Qxc3 $2 Kg7 $1 (6... e3 $1 7. Qc7 e2 $8) 7. Qc7+ Kh6 $8 8. Qf4+ Kg7 $8 $11) 6... c2 (6... e3 $6 7. Qe7 $8 {and mate in 3}) 7. Qe7 $3 {[#]The threat of mate will result in a substitution of black Queen.} (7. Qxc2 $2 Kg7 $8 8. Qc7+ Kh6 $8 {as already seen}) (7. Qd8+ $2 Kg7 $8 8. Qg8+ Kh6 9. Qf8+ $1 (9. Qh8+ $2 Kg5 $8 $19) 9... Kg5 10. Qc5+ $8 Kf4 $11) 7... Qg8+ $1 (7... Qg4+ 8. Nxg4 $8 c1=Q 9. Qf8+ $1 (9. Kf7 $1 Qf4+ 10. Nf6 $8 {: see below}) 9... Kh7 10. Nf6+ $8 Kg6 11. Qg8+ $1 Kh6 12. Qh7+ Kg5 13. Qf5+ $1 (13. Qh5+ $1 Kf4 14. Qh6+ $1) 13... Kh6 14. Qh5+ $1 Kg7 15. Qh7+ Kf8 16. Qg8#) 8. Nxg8 $8 c1=Q 9. Kf7 $3 {[#]} (9. Nf6 $2 Qc4+ $8 10. Kf5 Qf1+ $8 11. Ke5 (11. Kg6 Qg2+ $1) 11... Qb5+ $1 {(or on a1)} 12. Kf4 Qf1+ $8) 9... Qc4+ (9... Qf4+ 10. Nf6 $8 Qb8 11. Qd7 $1 {(to the "h" columne)} (11. Qa3 $6 Qc7+ {(...Qc8 Qa1!)} 12. Kg6 $8 Qg7+ 13. Kf5 $8 Qf7 14. Qg3 $3 {(against ... Kg7)} e3 15. Qg5 $8 $18 {symetricaly to Qc7-e7}) 11... Qb3+ 12. Kg6 $8 Qg3+ 13. Ng4 $8 {and mate}) (9... Qf1+ 10. Nf6 $8 Qc4+ 11. Kg6 $8 $18) 10. Kg6 $8 { Without e4 pawn, there would be checks on d3 & g4.} Qxg8+ (10... Qc6+ 11. Nf6 $8) 11. Kh6 $8 Qe6+ (11... e3 12. Qf6+) 12. Qxe6 $8 {... and this would be stalemate !} e3 13. Qe8# 1-0 [Event "Biel op"] [Site "Biel"] [Date "1985.??.??"] [Round "?"] [White "Dizdarevic, E."] [Black "Miles, A."] [Result "0-1"] [ECO "E14"] [WhiteElo "2425"] [BlackElo "2570"] [PlyCount "36"] [EventDate "1985.??.??"] [EventType "swiss"] [EventRounds "11"] [EventCountry "SUI"] [SourceDate "2022.01.01"] 1. c4 (1. f4 d5 2. e3 Nf6 3. b3 e6 4. Bb2 Be7 5. Bd3 b6 6. Nf3 Bb7 7. Nc3 Nbd7 8. O-O O-O 9. Ne2 {[%cal Ge2g3]} c5 (9... Nc5 $1) 10. Ng3 Qc7 11. Ne5 Nxe5 12. Bxe5 Qc6 13. Qe2 (13. Nh5 d4 $8 14. Rf2 dxe3 15. dxe3 Nxh5 16. Qxh5 f5 $8) 13... a6 $2 (13... Nd7 $1 {(for ...f6!)} 14. Bb5 Qc8 $8 15. Qg4 Nf6 $1 { rather than ...Nxe5?!}) 14. Nh5 $3 {[#]} Nxh5 (14... d4 15. Bxf6 Bxf6 16. Qg4 $1 { [%cal Gd3e4]} Kh8 17. Rf3 $18) (14... Ne8 15. Bxg7 $3 Nxg7 16. Qg4 $8) 15. Bxh7+ $3 (15. Qxh5 $2 f5 $8 $11) 15... Kxh7 16. Qxh5+ Kg8 17. Bxg7 $3 {[#]} Kxg7 ( 17... f6 18. Bh6 {or Rf3}) 18. Qg4+ $8 Kh7 19. Rf3 $8 e5 20. Rh3+ Qh6 21. Rxh6+ Kxh6 22. Qd7 $3 Bf6 23. Qxb7 Kg7 24. Rf1 Rab8 25. Qd7 Rfd8 26. Qg4+ Kf8 27. fxe5 Bg7 (27... Bxe5 28. Qe6 $1) 28. e6 Rb7 29. Qg6 f6 30. Rxf6+ $1 Bxf6 31. Qxf6+ Ke8 32. Qh8+ Ke7 33. Qg7+ Kxe6 34. Qxb7 Rd6 35. Qxa6 d4 36. exd4 cxd4 37. h4 d3 38. Qxd3 {1-0 Lasker,E-Bauer,J/Amsterdam 1889}) 1... b6 2. d4 e6 3. Nf3 Nf6 4. e3 Bb7 5. Bd3 d5 6. b3 Bd6 7. O-O O-O 8. Bb2 Nbd7 (8... Qe7 9. Qe2 Ne4 10. Nc3 a6 11. a4 Nd7 12. Rfc1 f5 13. a5 $14 {Pachman,L-Euwe,M/Amsterdam 1954}) (8... Ne4 9. Qe2 Nd7 10. Nbd2 f5 11. Rad1 Qe7 12. Ne5 a5 13. f4 (13. cxd5) 13... a4 $15 {Toran Albero,R-Damjanovic,M/Palma de Mallorca 1969}) 9. Nbd2 (9. Ne5 c5 10. Qe2 Qc7 11. f4 Ne4 12. Nc3 Ndf6 $6 (12... Nxc3) 13. Nb5 Qe7 14. Nxd6 (14. Rf3 $1) 14... Nxd6 15. dxc5 bxc5 16. Rac1 Nfe4 $11 {Filip,M-Botvinnik,M/ Varna 1962}) (9. Nc3 a6 (9... c5 10. cxd5 exd5 11. Rc1 Qe7 12. Qe2 Rad8 13. Rfd1 Ne4 14. Ba6 Ba8 15. Bb5 Ndf6 $10 {Petrosian,T-Polugaevsky,L/URS-ch/1970/}) 10. Rc1 Qe7 11. Na4 dxc4 12. bxc4 c5 (12... Ne4 13. Qe2 f5 $10 {Portisch, L-Nikolic,Pr/Tunis izt/1985/}) 13. Ne5 Rfd8 14. Qc2 h6 15. h3 Rac8 $11 { Portisch,L (2533)-Karpov,A (2672)/Novi Sad SCG 2006}) (9. Qe2 a6 10. Nbd2 Ne4 11. a4 a5 12. Rac1 Qe7 13. Rc2 f5 14. Rfc1 c6 15. Ne1 Rf6 16. g3 Rh6 17. Nf1 dxc4 (17... Ndf6) 18. Bxc4 c5 19. f3 Ng5 20. Rd1 cxd4 21. Bxd4 $11 {Moussard,J (2570)-Riazantsev,A (2662)/Brest 2018}) 9... Ne4 (9... Qe7 10. Rc1 (10. Ne5 Rad8 11. Qe2 Ne4 12. f4 f5 $11 {Paulsen,L-Kolisch,I/London 1861}) 10... Rad8 11. Qc2 (11. Qe2 Ne4 $13) 11... c5 12. cxd5 (12. Rfd1 cxd4 13. exd4 Rc8) (12. Ne5) 12... exd5 13. dxc5 bxc5 {(/\d5-d4)} 14. Qc3 Rfe8 $11 15. Rfd1 (15. Rfe1 c4 $1 16. bxc4 $6 {(Bf1)} Bb4 $1 17. Qc2 dxc4 18. Bxc4 Bxf3 19. gxf3 $2 Bxd2 $1 20. Qxd2 Ne5 $1 21. Qe2 Rd2 $3 $19) (15. Ng5 $2 Bxh2+ $1 16. Kxh2 d4 $3 17. exd4 Ng4+) 15... d4 16. exd4 cxd4 17. Qa5 $2 (17. Qxd4 $2 Nc5 $1 $17) (17. Nxd4 $8 Bxh2+ $2 {(...Qe5? N4f3! but ...Bf4!)} 18. Kxh2 Ng4+ 19. Kg3 $1 Qe5+ 20. f4 $8 Qe3+ 21. N2f3 $1 {(The good Knight, to keep Rc2 on ...Qf2+ Kh3 ...Ndf6 ; otherwise, there is only Ne4! ...Bxe4! Bxe4 ...Ne3! Rd2 ...Rxd2 Qxd2 ... Nxe4!!)} Bxf3 22. Bxh7+ $1 Kxh7 23. Qxe3 Nxe3 24. Rh1+ Kg8 25. Kxf3 $16) 17... Ne5 $3 $17 {[#]} 18. Nxe5 (18. Re1 $2 Nfg4 $3) 18... Bxe5 19. Nc4 (19. Nf1 Nh5 $1) ( 19. Ba3 Qe6 $1 20. Re1 Qg4 $1) (19. Re1 Ng4 $1) (19. Qc5 Qe6 $8) 19... Rd5 $1 ( 19... Bxh2+ $1 20. Kxh2 Ng4+ 21. Kg3 Rd5 $8) 20. Qd2 (20. Ba3 Qe6 $1 21. Qxa7 Bxh2+ $1 22. Kxh2 Rh5+ 23. Kg1 Rh1+ $1 {(ou ...Fxg2!) et mat en 2}) (20. Qe1 Bxh2+ $1 21. Kxh2 Qc7+ $1 22. Ne5 Qb8 $1 23. f4 Rdxe5 $1 24. fxe5 Rxe5 $19) 20... Bxh2+ $3 {[#]} (20... Ng4 21. f4 $8 Bf6 $1 22. Re1 Ne3 $1) 21. Kxh2 Rh5+ $1 ( 21... Ng4+ $1 22. Kg3 Rg5 $1) 22. Kg1 (22. Kg3 Ne4+ 23. Bxe4 Qh4+ {and mate in 2} ) 22... Ng4 $1 {(0-1 Spassky,B (2640)-Tal,M (2615)/Montreal 1979 27/568)} ( 22... Bxg2 $1 23. Kxg2 Qe6 $1 24. f3 Qh3+) 23. Qf4 {(otherwise ...Rh1+!)} Qh4 $8 $19) (9... Re8 10. Ne5 $1 Bxe5 11. dxe5 Ne4 12. Bxe4 (12. cxd5) 12... dxe4 13. Qg4 Nc5 (13... Nf8) 14. Rfd1 Qe7 15. Ba3 g6 (15... a5) 16. Nxe4 Bxe4 17. Bxc5 Qxc5 18. Qxe4 Rad8 19. Rd4 $1 Qa5 20. h4 $1 c5 21. Rd3 $16 {Iturrizaga,E (2646) -Narayanan,S (2434)/Moscow 2013}) (9... c5 {(for symmetry lovers) } 10. cxd5 (10. Rc1 Qe7 11. cxd5 exd5 12. dxc5 bxc5 13. Re1 Rfe8 14. Nf1 Rad8 $11 {Nakamura,H (2785)-Caruana,F (2808)/ blitz Paris 2017}) 10... Nxd5 (10... exd5 11. Ne5 cxd4 12. Nxd7 Nxd7 {(...Qxd7 Nf3!)} 13. Bxd4) 11. Ne4 Be7 12. dxc5 Nxc5 13. Nxc5 Bxc5 14. a3 Be7 15. Qe2 Bf6 $11 {Portisch,L (2533)-Karpov,A (2672)/Novi Sad SCG 2006}) 10. Qc2 (10. Rc1) 10... f5 {Compared to Paulsen-Kolisch, White lacks the counter-stonewall f2-f4 !} (10... Ndf6) 11. Rad1 $2 (11. Ne5 $6 Bxe5 12. dxe5 Nxd2 13. Qxd2 Nc5 14. Be2 dxc4 15. Qxd8 $8 Rfxd8 16. Bxc4 Ba6 $15) (11. cxd5 $1 exd5 12. Ne5 c5 13. f4 Rc8 14. Qd1 c4 $1 15. bxc4 (15. Bxe4 c3 $1) 15... Nxd2 $8 16. Qxd2 Bxe5 $8 17. fxe5 Nxe5 $3 18. dxe5 dxc4 19. Rad1 Qxd3 $11) (11. Rac1 Nxd2 12. Nxd2 dxc4 13. Bxc4 $1 Bxh2+ 14. Kxh2 Qh4+ 15. Kg1 Bxg2 16. Bxe6+ $8 Kh8 17. f3 $8 Bh3 $1 (17... Bxf1 18. Nxf1) 18. Ne4 $8 (18. Nc4 $2 Rf6 $1) 18... Bxf1 (18... fxe4 19. Bxh3 Qxh3 20. Qg2 $8 Qh6 21. f4) 19. Bxd7 $8 Ba6 20. Qh2 $1 Qxh2+ 21. Kxh2 fxe4 22. Bc6 $8 Rad8 23. Bxe4 {(compare with the same linee, but with Rook on d1)} c5 24. Ba3 $15) 11... Nxd2 $1 12. Nxd2 (12. Rxd2 dxc4 $1 13. Bxc4 Bxf3 $19) 12... dxc4 $1 13. Nxc4 $2 (13. bxc4 $2 Bxh2+ 14. Kxh2 Qh4+ 15. Kg1 Bxg2 $1 $19) (13. Bxc4 $2 Bxh2+ 14. Kxh2 Qh4+ 15. Kg1 Bxg2 $3 16. Bxe6+ Kh8 17. f3 Bh3 $3 18. Ne4 Bxf1 19. Bxd7 (19. Rxf1 fxe4 20. Bxd7 Rxf3 $1 {or ...Rf6!}) 19... Ba6 $1 20. Qh2 Qxh2+ 21. Kxh2 fxe4 22. Bc6 Rad8 23. Bxe4 Be2 $1 $19) (13. Qxc4 $2 Bd5 $1 14. Qc2 Bxh2+ $1 {also}) (13. Be2 {(the lesser evil)} cxb3 14. axb3 Qg5 15. Bf3 $17) 13... Bxh2+ $3 {[#]} (13... Bf3 $2 {(...Bxg2?? is highly incorrect here)} 14. gxf3 $1 ( 14. Nxd6 $2 Qg5 $8 15. g3 cxd6 $17) 14... Qg5+ $8 (14... Bxh2+ $2 15. Kh1 $8 Qh4 16. Rfe1 $8 $16) 15. Kh1 Qh5 $8 16. Nxd6 Qxf3+ $8 17. Kg1 $11) 14. Kxh2 ( 14. Kh1 Qh4 $1 {and mate in 4}) 14... Qh4+ $1 (14... Bf3 $1 15. Rh1 Qh4+ $8 16. Kg1 Qg4 $8) 15. Kg1 Bf3 $3 {[#]Threatens ...Qg4!.} (15... Bxg2 $2 {(thématic try) } 16. f3 $1 (16. f4 Bh3 $1 {(...Rf6? Qxg2! or ...Bxf1? Kxf1!)} 17. d5 Nc5) 16... Bh3 (16... Bxf1 17. Bxf1 b5 18. Na5 $1) 17. Qh2 $1 Rf6 18. Rf2 $8 $14) 16. Nd2 {Closing the 2nd row revitalizes the 2nd sacrifice.} (16. gxf3 Qg5+ $1 17. Kh2 Rf6 $1 18. Bxf5 exf5 {and ...Rh6}) (16. Rfe1 Rf6 $8 (16... Qg4 $2 17. Bf1 $8 Rf6 18. Nd2 $8 $18) 17. Bxf5 exf5 18. gxf3 Qh3 $8 {and mate}) 16... Bxg2 $3 {[#]} 17. f3 (17. f4 Qg3 $8 18. Rf2 Bh3+ $1) (17. Kxg2 Qg4+ $1 18. Kh1 Rf6 $1 19. Qxc7 e5 $1) 17... Rf6 $1 (17... Bh3 $1) 18. Nc4 Bh3 $3 {[#]} (18... Rg6 $2 19. Qxg2 $11) (18... Bh3 $3 19. Rd2 Rg6+ $1 20. Rg2 Rxg2+ 21. Qxg2 Bxg2 22. Kxg2 Nf6 $19) 0-1 [Event "Portsmouth"] [Site "Portsmouth"] [Date "1923.??.??"] [Round "10"] [White "Alekhine, A."] [Black "Drewitt, Jo"] [Result "1-0"] [ECO "A06"] [PlyCount "43"] [EventDate "1923.??.??"] [EventType "tourn"] [EventRounds "11"] [EventCountry "ENG"] [SourceDate "2022.01.01"] 1. Nf3 d5 2. b4 {Orangutan deferred! Thanks Tarta !} e6 3. Bb2 Nf6 4. a3 c5 ( 4... Bd6 5. e3 O-O 6. c4 c6 7. d4 Nbd7 8. Nbd2 b6 9. c5 bxc5 10. bxc5 Bc7 11. Bd3 Re8 (11... e5 $1 12. Nxe5 Nxe5 13. dxe5 Nd7) 12. O-O e5 13. Nxe5 Nxe5 14. dxe5 Ng4 (14... Bxe5 15. Bxe5 Rxe5 16. Qa4) 15. Nf3 h6 16. Qa4 $1 Bd7 17. Rab1 $16 {Hasangatin,R (2524)-Ulko,J (2472)/St Petersburg 2002}) (4... Be7 5. e3 O-O 6. c4 c6 7. Nc3 Nbd7 8. Be2 b6 (8... dxc4 9. Bxc4 b5 10. Be2 a5) 9. cxd5 cxd5 10. O-O a6 11. Nd4 Bb7 $11 {Deviatkin,A (2567)-Melia,S (2416)/Kavala 2008}) 5. bxc5 Bxc5 6. e3 O-O (6... Nc6 7. Be2 (7. d4 Be7 8. Nbd2 O-O 9. c4 {(Fd3)} b6 { (...Ca5)} 10. Bd3 Bb7 $11 {Klaric,Z (2465)-Rukavina,J (2415)/Borovo 1981}) 7... O-O 8. O-O b6 (8... d4) 9. d4 Bd6 $11 {Basman,M (2405)-Kraidman,Y (2445)/Ramat Hasharon 1979}) 7. c4 (7. d4 Be7 (7... Qb6) 8. Nbd2 b6 9. Ne5 Bb7 10. Bd3 Nc6 11. O-O Ne8 12. Nxc6 Bxc6 13. c4 Nf6 14. Rc1 (14. cxd5) 14... Rc8 15. Qe2 Bb7 16. cxd5 exd5 (16... Qxd5 17. e4 Qa2) 17. f3 Rxc1 18. Rxc1 Bd6 19. Nf1 Re8 $11 {Simagin,V-Flohr,S/Moscow 1955/URS-ch}) 7... Nc6 (7... b6 8. d4 Bd6 9. Nbd2 Bb7 10. Be2 Nbd7 11. O-O Ne4 (11... Rc8) 12. cxd5 exd5 (12... Bxd5 13. Nxe4 Bxe4) 13. Rc1 a6 (13... Qe7) 14. Nxe4 dxe4 15. Nd2 (15. Ne5) 15... Qe7 (15... Qb8) 16. Nc4 Bb8 $2 (16... Bd5 $11) 17. d5 $1 $16 b5 18. d6 $1 Qe6 19. Qd4 $8 Nf6 ( 19... f6 20. Na5) 20. Nb6 $8 (20. Na5 Bd5 $8) 20... Ba7 {(Stein,L-Garcia Martinez,S/Havana 1968)} 21. Rc7 $1 Rab8 22. Rd1 $1 $18) 8. d4 Bb6 (8... Bd6 9. Nbd2 Re8 10. c5 Bf8 11. a4 b6) (8... Be7 9. Nbd2 Na5) 9. Nbd2 Qe7 (9... Ba5 $1) 10. Bd3 Rd8 (10... Bc7 11. Ne5 (11. e4 dxe4 12. Nxe4 Nxe4 13. Bxe4 Ba5+ 14. Kf1 f5) 11... Nxe5 12. dxe5 Nd7 13. cxd5 Bxe5 (13... exd5 $6 14. Bxh7+ $1 Kxh7 15. Qc2+) 14. Bxe5 Nxe5 15. Bxh7+ Kxh7 16. Qh5+ Kg8 17. Qxe5 Rd8 18. dxe6 (18. e4 f6 $1) 18... Bxe6 $44 19. Nf3 Rd3 $1 20. O-O (20. Qb2 $6 Rb3 $1) 20... Rxa3 21. Rac1 $44) 11. O-O $14 Bd7 (11... dxc4 12. Nxc4 Bc7 13. Rc1) 12. Ne5 $1 {[#]} Be8 ( 12... dxc4 13. Ndxc4 Nxe5 14. dxe5 (14. Nxe5 Be8 15. a4 $14) 14... Nd5 15. Nd6 $14) (12... Nxe5 13. dxe5 {(no access on d7)} Ne4 14. Nxe4 dxe4 15. Bxe4 Bc6 16. Qc2 Bxe4 17. Qxe4 Rac8 $44 {(the lesser pawn is compensated by the weakness of c4)} 18. Rfd1 (18. f4 $2 Qc5 $1) 18... Rc6 19. Rd3 Rxd3 20. Qxd3 Qc7 $11) 13. f4 $1 (13. a4 $1) 13... Rac8 14. Rc1 Nd7 $6 (14... dxc4 15. Ndxc4 Bc7 16. Qf3 $14) (14... Ba5 $1 15. Nb3 (15. c5 Bxd2 16. Qxd2 b6) 15... Bc7 16. c5 Ne4) 15. Nxc6 $1 (15. c5 $1) 15... Rxc6 $2 (15... bxc6 $8 16. c5 $1 Bc7 ( 16... Ba5 17. Nb3 Bc7 $8 18. Bc3 Rb8 19. Na5 Nf8 {(...Nf6 h3)} 20. Qa4 $16 {AA} ) 17. Qa4 (17. f5 $2 exf5 $1 18. Bxf5 g6) 17... f6 (17... Rb8 18. Bc3 f6 19. Rb1 a5 20. Rxb8 Rxb8 21. Rb1 e5 22. Rxb8 Nxb8 23. Nf1 exf4 24. Bxa5 $14) 18. Bc3 (18. Qxc6 $2 Bxf4) (18. Qxa7 e5 $1 19. dxe5 {(Ba6 ...Bb8!=)} Nxe5 $1 20. fxe5 Ra8 21. Qxc7 $8 Qxc7 22. exf6 $8 Rdb8 $11) 18... e5 (18... Nf8 19. Kh1 $14 ) (18... Rb8 {already seen}) 19. Qxc6 (19. Bf5 g6 20. Bxd7) (19. e4) (19. Ba6 Rb8 20. Qxc6 $4 Nf8 $1 $19) 19... Nb6 $1 20. Qb7 $8 Na4 21. Qb3 $1 exf4 (21... Rb8) 22. e4 $1 Rb8 23. Bb4 $3 {[#]} a5 $8 24. exd5 $1 (24. Rfe1 Qf8 25. exd5 Kh8 26. Nc4 $1 axb4 $8 27. d6 $1 Bb6 $8 28. Nxb6 Nxb6 29. axb4 Nc8 $8 $14) (24. Rce1 $6 Be5 $3 {[#]} 25. exd5 {(dxe5? ...axb4 or ...Nxc5!)} Bxd4+ $8 26. Kh1 Qf7 $8 27. Bc4 {(c6 ...Nc5!)} Nb2 $1 {(...Nxc5 Qa2? -- Qf3= -- ...Qa7!)} 28. c6 Nxc4 29. Qxc4 Be5 $11) (24. c6 $2 axb4 $8 25. Qxa4 dxe4 $1 $19) 24... Qe3+ (24... Kh8 25. Rce1 $1 $16) 25. Kh1 Bf7 $8 26. Qxa4 axb4 (26... Qxd3 $2 27. d6 $8 $18) 27. Qc2 $8 Bxd5 (27... Rxd5 28. Rfe1) 28. axb4 (28. Nf3 bxa3) 28... Qxd4 29. Nf3 $16) 16. c5 $1 $18 {[#]} Nxc5 {Hoping to get 3 pawns for a figure, but this is the best possible incentive to sacrifice !} (16... Ba5 17. Nb3 Bc7 18. Bb5) (16... Bc7 17. Bb5) 17. dxc5 Bxc5 18. Rf3 $1 (18. Qe2 $1) 18... Bxa3 (18... f6 19. Rh3 $1 g6 (19... Bg6 20. Bxg6 hxg6 21. Qg4) 20. Rxc5 $1 Rxc5 (20... Qxc5 21. Bxf6) 21. Qa1 $1 $18) 19. Rxc6 $1 (19. Bxh7+ $1 Kxh7 (19... Kf8 20. Bxg7+ $1) 20. Rh3+ $8 Kg8 21. Qh5 $8 (21. Bxg7 $4 Rxc1) 21... f6 22. Qh7+ $1 Kf8 (22... Kf7 23. Rg3 $1 Qf8 24. Bxa3) 23. Rg3 $1 {(threatens mate in 2)} g6 24. Qh8+ Kf7 25. Rh3 $18) 19... Bxc6 (19... bxc6 20. Bxh7+ $1 Kxh7 21. Rh3+ $8 Kg8 22. Qh5 $1 (22. Bxg7 f6 23. Rg3 $1 Qxg7 24. Rxg7+ Kxg7) 22... f6 23. Qh7+ $1 (23. Qh8+ $1 Kf7 24. Rh7 Qf8 25. Bxa3 $18) 23... Kf8 24. Rg3 $1 g6 25. Qh8+ $1 Kf7 26. Rh3 $1 $18) ( 19... Bxb2 {(the most resistant)} 20. Rc2 $8 Ba4 21. Bxh7+ $1 Kf8 22. Bd3 $18) 20. Bxh7+ $3 {[#]} Kxh7 21. Rh3+ $8 Kg8 22. Bxg7 $1 {[#]"Double sacrifice already known (see Lasker-Bauer 1889 and Nimzovitch-Tarrasch 1914) but here White masked their plan of attack until the last moment, by occupying their opponent by a demonstration on the other side" (AA).} (22. Bxg7 $1 f6 ( 22... Bd6 23. Qh5 $1 f5 {(...f6 Bh6! ...Be8 Qg4+!)} 24. Bd4 $1 e5 25. fxe5 Bxe5 26. Bxe5 Qxe5 27. Qg5+) (22... Kxg7 23. Qg4+ $8 {with mate}) (22... f5 23. Be5 $1) 23. Bh6 $1 Qh7 (23... f5 24. Rg3+) 24. Qh5 $1 Bf8 (24... Be8 25. Rg3+ Kh8 26. Bg7+ Kg8 27. Bxf6+) 25. Qg4+ $8 Bg7 (25... Kf7 26. Bxf8 $8) 26. Qxe6+ $1 ( 26. Bxg7 $1 Qxg7 27. Qxe6+ $8) 26... Kf8 27. Qxf6+ $1) (22. Qh5 $1 f6 23. Bxa3 $8 Qxa3 24. Qh8+ $8 Kf7 25. Qxd8 Qc1+ 26. Nf1) 1-0 [Event "St Petersburg preliminary"] [Site "St Petersburg"] [Date "1914.??.??"] [Round "?"] [White "Nimzowitsch, A."] [Black "Tarrasch, S."] [Result "0-1"] [ECO "D30"] [PlyCount "64"] [EventDate "1914.04.21"] [EventType "tourn"] [EventRounds "11"] [EventCountry "RUS"] [SourceDate "2022.01.01"] 1. d4 d5 2. Nf3 c5 3. c4 e6 4. e3 {Described as "single move" (!) by Théry, my opponent from Dunkerque 1965 !} (4. cxd5 {: the usual move is a mistake, according to himself !}) 4... Nf6 5. Bd3 Nc6 6. O-O Bd6 7. b3 O-O 8. Bb2 b6 (8... cxd4 9. exd4 b6 10. Nbd2 Bb7 11. a3 (11. Qe2 Qe7 12. a3 Rfd8 $11 {Markus,R (2632) -Pantsulaia,L (2567)/Reykjavik 2015}) (11. Re1 Rc8 12. a3 Re8 13. Qe2 Bf8 $11 { Vasquez Schroeder,R (2555)-Asis Gargatagli,H (2520)/Barcelona 2017}) 11... Rc8 12. Qe2 (12. Re1) 12... Re8 13. Ne5 Bf8 14. Ndf3 Rc7 15. Rad1 Na5 {Gonzalez Zamora,J (2544)-Matamoros Franco,C (2525)/Tromso 2014}) 9. Nbd2 (9. Nc3 Bb7 10. cxd5 exd5 11. dxc5 bxc5 12. Rc1 d4 $1 13. Nb5 Be7 14. exd4 a6 15. d5 (15. Nc3) 15... Nxd5 16. Nc3 Nf4 17. Bc4 $2 (17. Be4) 17... Nd4 $1 {[#]} 18. Nxd4 cxd4 19. Ne2 Nxg2 20. Qxd4 Qxd4 21. Nxd4 Bf6 $17 {Petrosian,T-Razuvaev,Y/USSR (ch) 1983 35/615}) 9... Bb7 10. Rc1 Qe7 {For ...cxd4 then ...Ba3.} (10... Rc8 11. Ne5 cxd4 12. exd4 dxc4 13. Ndxc4 Be7) 11. cxd5 (11. Ne5 cxd4 (11... Rfd8) 12. exd4 Ba3 (12... Rac8) 13. cxd5 Nxe5 $8 14. Bxa3 Qxa3 15. dxe5 Nxd5 16. Rc4 (16. Nc4 Qe7 $8 17. Qg4) 16... Qxa2 $2 (16... h6 $1) 17. Bxh7+ $3 {[#]} Kxh7 18. Qh5+ Kg8 19. Rh4 $1 (19. Ne4 $6 f6 $8 20. Nd6 $8 Qd2 21. Rh4 $1 {(Nxb7? ...Nf4!)} Qh6 22. Qg4 $8 f5 23. Qh3 $8 {(Qg3? ...Nc3!! Qh3 ...Ne2+ Kh1 ...Bxg2+!!)} Nf4 24. Rxh6 $16) 19... f5 (19... f6 20. Ne4 $1 Rad8 21. Nxf6+ $1) 20. Nf3 $1 Nf4 21. Qh7+ $1 Kf7 22. Ng5+ $8 Ke8 23. Rxf4 $18) (11. Qe2 cxd4 12. exd4 Rac8 13. Ne5 Ba3 $11) 11... exd5 12. Nh4 $6 (12. dxc5 bxc5 13. Bxf6 $6 (13. Re1) 13... Qxf6 14. e4 Nb4 15. Bb1 Rfe8) (12. Re1 Ne4 13. dxc5 Bxc5 $1 14. Qe2 Rac8 $11) 12... g6 $1 13. Nhf3 {White hopes to have "lengthened" the large Black diagonal to the benefit of Bb2.} Rad8 {In comparison with Spassky-Tal 1979, the Black's Queen's Knight is on c6 instead of d7. Secondarily, the pawn is on g6 instead of g7, the White Queen on d1 instead of c2.} (13... Ne4 14. dxc5 Nxc5 (14... bxc5 $2 15. Bxe4 dxe4 16. Nxe4) 15. Be2 Nb4 16. Ra1 Nbd3 $11) 14. dxc5 {Logical.} bxc5 $1 15. Bb5 Ne4 {But the black formation is too harmonious to allow Ba1 with Qc2-b2.} (15... Ne5 16. Nxe5 Bxe5 17. Bxe5 Qxe5 18. Rxc5 Qd6 $1 19. Rc1 d4 $8 20. Nf3 $14) 16. Bxc6 $6 {Continues to weaken the black squares d4 & e5 but awakens a fearsome Bishop. } (16. Qc2 $2 Nb4 $1 17. Qb1 Nxd2 18. Nxd2 d4 $1 $40) (16. Re1 $1 Rfe8 17. Qe2) (16. h3 $1 Nxd2 17. Qxd2) 16... Bxc6 17. Qc2 $2 (17. b4 $2 Bb5 $1 18. bxc5 Nxc5 19. Re1 Nd3 $19) (17. Re1 $1 Bb7 (17... Nxd2 18. Qxd2 {prohibiting d4}) 18. Ba1 (18. Nf1) 18... f6 19. h3 $15) 17... Nxd2 $1 (17... d4 $1 18. Nc4 d3 $1 19. Qb1 Bc7 20. Nfe5 Bb5 $1 $17) 18. Nxd2 (18. Qxd2 $6 d4 $1 19. Qe2 (19. exd4 $2 Bxf3 20. gxf3 Qh4 $19) 19... Rfe8 20. Ba1 Qb7 21. Rfd1 Re6 $17) 18... d4 $3 {[#]In ultimately, nothing will happen on the big black diagonal, but everything on the big white diagonal !} (18... Qh4 $2 19. Nf3 Qh5 20. h3 d4 21. Nxd4 Bxg2 $8 22. Kxg2 $8 cxd4 23. Bxd4 Qg5+ 24. Kh1 Qh4 $11) 19. exd4 $2 {Leads to disaster.} (19. Nc4 $2 Bxh2+ $3 20. Kxh2 Qh4+ 21. Kg1 Bxg2 $3 $19) (19. e4 Bb7 $1 (19... f5 $6 20. Bxd4 $1) (19... Rfe8 $1) 20. f4 f6 $17) (19. g3 Ba8 $1 (19... dxe3 20. Qc3 $1 exf2+ {(...Be5?! Qxe3)} 21. Rxf2 f6 $8 22. Qc4+ Kg7 23. Re2 $44) 20. Nc4 Qb7 21. f3 Be7 $17) (19. Rfe1 Rfe8 $1 20. b4 Qc7 $1 (20... Qg5 $1 21. e4 $8 Qh6 $1) 21. g3 dxe3 22. Nc4 $8 Ba8 $1 23. Qc3 $8 exf2+ $1 24. Kxf2 f6 $17) 19... Bxh2+ $3 {[#]The colleague could also be sent !} (19... Bxg2 $3 20. Kxg2 Qg5+ $8 21. Kh1 (21. Kf3 Rfe8 $1 22. Rg1 Qf4+ $1 23. Kg2 Re2 $1 $19 {idem}) (21. Kh3 Qh5+ 22. Kg2 Qxh2+ 23. Kf3 Rfe8) 21... Qf4 $8 22. Kg2 (22. Nf3 Qxf3+ $8 23. Kg1 Bf4 $1 {(...Rfe8!)} 24. Rfe1 Rd5 $1) 22... Rfe8 $1 {(threatens mate in 2)} 23. Rg1 (23. Nf3 Qg4+) 23... Re2 $1 $19) 20. Kxh2 Qh4+ $8 21. Kg1 Bxg2 $3 {[#]Twin sacrifice is the only way to continue.} (21... Qg5 $4 22. Ne4 $18) 22. f3 (22. Kxg2 Qg4+ $8 23. Kh2 Rd5 $3 {[#]} 24. Qxc5 Rh5+ $1 (24... Qh5+ $1 25. Kg1 Qg5+ 26. Kh2 Rxc5 27. dxc5 Qxd2) 25. Qxh5 Qxh5+ 26. Kg2 Qg5+ 27. Kf3 Qxd2 28. Bc3 Qg5 $1 (28... Qxa2 $1) 29. Rfe1 h5 $19) (22. f4 Qg3 $1 23. Rf2 Bb7+ 24. Kf1 Rfe8 $1 $19) 22... Rfe8 $3 {[#]For ...Re2!.} (22... Bxf1 $6 23. Nxf1 cxd4 24. Rd1 Rd5 25. Qh2 $17) (22... Qg3 $4 23. Ne4 $18) 23. Ne4 (23. Rfe1 Rxe1+ $8 24. Rxe1 Qxe1+ $8 25. Kxg2 Qe2+ $8 26. Kg3 Rd5 $1 (26... cxd4 $1 27. Qc1 h5 28. Ne4 h4+ $3 29. Kxh4 Qh2+ $1) 27. f4 (27. Qe4 Rg5+ $8) 27... Rh5 $1 28. Qc1 (28. Qc3 Rh1 $1) 28... Qh2+ $1 (28... g5 $6 29. Nf3 $1 g4 $8 30. Kxg4 Rh2 $8) 29. Kf3 Rh3+ $1 30. Ke4 Qg2+ $1 (30... Qe2+ $1 31. Kd5 Rh5+ $1) 31. Ke5 Qc6 $1 32. dxc5 Rd3 $1 $19) 23... Qh1+ $8 24. Kf2 Bxf1 $8 25. d5 {The threat Nf6+ is illusory.} (25. Rxf1 Qh2+ $8) (25. Nf6+ Kh8 26. Nxe8 Qg2+ 27. Ke3 Rxe8+) (25. Kg3 Qg1+ $1 26. Kf4 (26. Kh4 Rxe4+ $1 27. Qxe4 h6 $1) 26... h6 $1 27. Qxc5 (27. Qf2 Rxe4+ $1) (27. Nf6+ Kg7 28. Nxe8+ Rxe8) 27... g5+ $1 28. Nxg5 Qh2+ $8 29. Kg4 f5+ $3 {[#]} 30. Kxf5 (30. Qxf5 h5#) 30... Qh5 $1 31. f4 {(in tribute to Tarrasch, let's prefer mate in 3 to mate in 2)} Bh3+ $1 (31... Bd3+ $1 32. Kf6 Qg6#) 32. Kf6 Qf7+ $1 33. Nxf7 Re6#) 25... f5 $1 (25... Qg2+ $1 26. Ke3 (26. Ke1 Qxf3) 26... f5 $1 $19) 26. Qc3 {"Nothing on the big black diagonal".. . or so few !} (26. Nf6+ Kf7 27. Nxe8 Rxe8 28. Rxf1 Qh2#) 26... Qg2+ $8 27. Ke3 Rxe4+ $1 (27... Qg1+ $1 28. Kf4 (28. Kd2 Qh2+ $1 29. Ke3 f4#) 28... g5+ $1 29. Nxg5 Qh2+ $8 30. Kxf5 Rxd5+) 28. fxe4 f4+ $1 {Preferring beauty to speed !} (28... Qg3+ $1 29. Kd2 Qf2+ 30. Kd1 Qe2#) 29. Kxf4 Rf8+ 30. Ke5 { In case of a descent to e3, Black has the choice between 4 mates in 1.} Qh2+ 31. Ke6 Re8+ 32. Kd7 {Material equality is restored but...} (32. Kf6 Qf4# { or on h4}) 32... Bb5# $1 {This model mate was indeed worth the effort.} 0-1 [Event "PG 7,5 2 variations"] [Site "?"] [Date "2008.??.??"] [Round "?"] [White "Bonavoglia, M."] [Black "4488.66"] [Result "*"] [ECO "A00"] [PlyCount "15"] [EventDate "2008.??.??"] [EventType "game"] [SourceDate "2022.01.01"] 1. h4 a5 2. h5 a4 3. h6 a3 4. hxg7 axb2 5. gxh8=N (5. gxh8=B bxa1=N 6. Bhb2 Nb3 7. d4 Nxc1 8. Bxc1) 5... bxa1=B 6. Ng6 Bag7 7. Nxf8 Bxf8 8. d4 * [Event "2# "] [Site "?"] [Date "1968.??.??"] [Round "?"] [White "Kofman, R."] [Black "4547.24"] [Result "1-0"] [SetUp "1"] [FEN "r2nn3/p3q3/p1kPp3/P1N3bR/6p1/2Q5/6K1/3R1B2 w - - 0 1"] [PlyCount "0"] [EventDate "1968.??.??"] [SourceDate "2022.01.01"] 1-0 [Event "2#"] [Site "?"] [Date "1895.??.??"] [Round "?"] [White "Williams, PH."] [Black "1554.22"] [Result "1-0"] [SetUp "1"] [FEN "1n6/4N3/8/3Rp3/2k2rBQ/B1p5/P1P5/K3Rb2 w - - 0 1"] [PlyCount "0"] [EventDate "1895.??.??"] [SourceDate "2022.01.01"] 1-0 [Event "2#"] [Site "?"] [Date "1945.??.??"] [Round "?"] [White "Kipping, C."] [Black "1848.23"] [Result "1-0"] [SetUp "1"] [FEN "3R1nB1/2b5/3p4/1rNn4/1pNkP2R/r6p/1P5K/5Q2 w - - 0 1"] [PlyCount "0"] [EventDate "1945.??.??"] [SourceDate "2022.01.01"] 1-0 [Event "2#"] [Site "?"] [Date "1966.??.??"] [Round "?"] [White "Andersson, SvT"] [Black "4588.15"] [Result "1-0"] [SetUp "1"] [FEN "1qbR1N2/Ppp3n1/4N2r/4k1p1/2pp4/2nB4/1Q4Kb/4BR2 w - - 0 1"] [PlyCount "0"] [EventDate "1966.??.??"] [SourceDate "2022.01.01"] 1-0 [Event "2#"] [Site "?"] [Date "1930.??.??"] [Round "?"] [White "Kofman, R."] [Black "4555.26"] [Result "1-0"] [SetUp "1"] [FEN "4K3/1pp2B2/2pkNBRp/1r4p1/1P2pN2/1nPq4/7Q/2bR4 w - - 0 1"] [PlyCount "0"] [EventDate "1930.??.??"] [SourceDate "2022.01.01"] 1-0 [Event "2#"] [Site "?"] [Date "1930.??.??"] [Round "?"] [White "Schiffmann, IA."] [Black "4882.24"] [Result "1-0"] [SetUp "1"] [FEN "1Q2qr1B/4p3/p1RN2b1/2N1Pp2/8/1Bk1p3/KR2P3/b1r5 w - - 0 1"] [PlyCount "0"] [EventDate "1930.??.??"] [SourceDate "2022.01.01"] 1-0 [Event "2#"] [Site "?"] [Date "1926.??.??"] [Round "?"] [White "Ellerman, A."] [Black "4475.22"] [Result "1-0"] [SetUp "1"] [FEN "7n/3KN3/4P2p/1pRN3k/1b2Q2B/8/6Pr/3q1b2 w - - 0 1"] [PlyCount "0"] [EventDate "1926.??.??"] [SourceDate "2022.01.01"] 1-0 [Event "2#"] [Site "?"] [Date "1957.??.??"] [Round "?"] [White "Mansfield, C."] [Black "4882.34"] [Result "1-0"] [SetUp "1"] [FEN "3br1N1/1p2R1pK/B1P5/R2NBk2/1P1p4/3pQP2/8/2q1rb2 w - - 0 1"] [PlyCount "0"] [EventDate "1957.??.??"] [SourceDate "2022.01.01"] 1-0 [Event "2#"] [Site "?"] [Date "1972.??.??"] [Round "?"] [White "Markovsky, G."] [Black "4828.15"] [Result "1-0"] [SetUp "1"] [FEN "6rB/1p4q1/2Rprn2/2p1kN1n/2p4R/5pPB/3Q1N2/2K5 w - - 0 1"] [PlyCount "0"] [EventDate "1972.??.??"] [SourceDate "2022.01.01"] 1-0 [Event "2#"] [Site "?"] [Date "1964.??.??"] [Round "?"] [White "Mansfield, C."] [Black "1882.41"] [Result "1-0"] [SetUp "1"] [FEN "3RR3/b2N4/2p5/2r5/4PPP1/r2k2K1/PBN1b3/1B2Q3 w - - 0 1"] [PlyCount "0"] [EventDate "1964.??.??"] [SourceDate "2022.01.01"] 1-0 [Event "2#"] [Site "?"] [Date "1986.??.??"] [Round "?"] [White "Larsen, L."] [Black "1475.12"] [Result "1-0"] [SetUp "1"] [FEN "8/b4R2/8/1n1rp3/2p1k3/1N5b/B2P1Q2/3N2K1 w - - 0 1"] [PlyCount "0"] [EventDate "1986.??.??"] [SourceDate "2022.01.01"] 1-0 [Event "h#8,5"] [Site "?"] [Date "2018.??.??"] [Round "?"] [White "Foster, G."] [Black "3313.00"] [Result "1-0"] [SetUp "1"] [FEN "8/8/6Bk/n7/6r1/8/4q3/7K w - - 0 1"] [PlyCount "0"] [EventDate "2018.??.??"] [SourceDate "2022.01.01"] 1-0 [Event "h#4 2 sol"] [Site "?"] [Date "2018.??.??"] [Round "?"] [White "Ramaswany, V."] [Black "3161.03"] [Result "1-0"] [SetUp "1"] [FEN "b7/8/1p3N1p/4b3/3k4/5q2/6Rp/7K b - - 0 1"] [PlyCount "0"] [EventDate "2018.??.??"] [SourceDate "2022.01.01"] 1-0 [Event "s#3"] [Site "?"] [Date "2016.??.??"] [Round "?"] [White "Gavrilovski, Z."] [Black "4778.54"] [Result "0-1"] [SetUp "1"] [FEN "2N1b3/4p3/2rpNP2/P3p1r1/K1kPP3/R1pnbP1q/1Q3n2/5B2 w - - 0 1"] [PlyCount "6"] [EventDate "2016.??.??"] [SourceDate "2022.01.01"] 1. fxe7 {(2 Nxd6+)} c2 (1... Rb6+ 2. Qb5+ Rxb5 (2... Bxb5#) 3. Nb6+ Rxb6#) ( 1... Bf7 2. Nb6+ Rxb6 3. Qb4+ Rxb4#) (1... Nxe4 2. Qb4+ Kd5 3. Qb3+ Rc4#) (1... Qxe6 2. Qb3+ Kxd4 3. Qxc3+ Rxc3#) (1... exd4 2. Qxc3+ dxc3 3. Nxd6+ (3. Nb6+ $2 Bxb6 $1) 3... Rxd6#) 2. Nxd6+ Rxd6+ 3. Qb5+ Bxb5# {AB-BC-CD-DE-EF-FA cycle.} 0-1 [Event "5#"] [Site "?"] [Date "1942.??.??"] [Round "?"] [White "Havel, M."] [Black "0011.20"] [Result "1-0"] [SetUp "1"] [FEN "8/8/4P3/6N1/4Bk2/K7/5P2/8 w - - 0 1"] [PlyCount "9"] [EventDate "1942.??.??"] [SourceDate "2022.01.01"] 1. e7 Kxg5 (1... Ke5 2. e8=Q+ Kd6 (2... Kf6 $2 3. Nh7+) 3. Nf7+ Kc5 $1 4. Qb8 Kd4 5. Qb4# $1) 2. e8=Q Kf6 (2... Kf4 3. Qe6 Kg5 4. Bf3 Kf4 5. Qf6# $1) 3. f4 Kg7 4. Bf5 Kf6 5. Qf8# $1 {Staged Echo.} 1-0 [Event "4#"] [Site "?"] [Date "1917.??.??"] [Round "?"] [White "Havel, M."] [Black "1001.01"] [Result "1-0"] [SetUp "1"] [FEN "8/8/8/kN2K3/8/4p3/4Q3/8 w - - 0 1"] [PlyCount "7"] [EventDate "1917.??.??"] [SourceDate "2022.01.01"] 1. Kd6 $1 Kb4 (1... Kb6 2. Nc7 $1 Kb7 (2... Ka5 $2 3. Qb5#) 3. Qa6+ Kb8 4. Qa8# $1) 2. Kc6 $1 Ka4 (2... Kb3 3. Kc5 Ka4 4. Qa2#) (2... Ka5 3. Qb2) 3. Qb2 $1 e2 (3... Ka5 4. Qa3# $1) 4. Qa3# $1 {Remote chameleon-echo.} 1-0 [Event "5#"] [Site "?"] [Date "1936.??.??"] [Round "?"] [White "Havel, M."] [Black "1001.02"] [Result "1-0"] [SetUp "1"] [FEN "8/N7/2pK4/8/8/2k1p3/Q7/8 w - - 0 1"] [PlyCount "9"] [EventDate "1936.??.??"] [SourceDate "2022.01.01"] 1. Qe2 $1 Kd4 (1... Kb4 2. Kxc6 Kb3 3. Nb5 Ka4 4. Qb2 $1 e2 5. Qa3# $1) 2. Nxc6+ Kc3 (2... Ke4 3. Ne5 Kf5) 3. Kc5 Kb3 4. Nb4 Ka3 (4... Kc3 5. Qc2#) 5. Qa2# $1 {Close-up echo chameleon.} 1-0 [Event "5#"] [Site "?"] [Date "1915.??.??"] [Round "?"] [White "Havel, M."] [Black "0120.11"] [Result "1-0"] [SetUp "1"] [FEN "8/8/6Bp/8/6R1/6B1/K3P3/5k2 w - - 0 1"] [PlyCount "9"] [EventDate "1915.??.??"] [SourceDate "2022.01.01"] 1. Bh5 $1 Kxe2 (1... Kg1 2. Rh4 $1 Kg2 $1 3. Be1 Kf1 (3... Kg1 4. Bf3 h5 {(or . ..Kf1)} 5. Rh1# $1) 4. Rh1+ Kg2 5. Bf3# $1) (1... Kg2 2. Rg6 $1 Kh3 (2... Kf1 3. Bf3) 3. Bf4 Kh4 4. Rxh6 Kh3 5. Bf3#) 2. Ra4+ $1 Ke3 (2... Kd3 3. Bf4 $1 Kc2 4. Be2 Kc3 5. Rc4# $1) (2... Kd2 3. Ra3 $1 Kc2 4. Be1 Kc1 5. Rc3# $1) (2... Kf1 3. Bf3) 3. Kb2 $1 Kd2 4. Bf2 Kd3 5. Rd4# $1 {Echo-chameleon.} 1-0 [Event "4#"] [Site "?"] [Date "1919.??.??"] [Round "?"] [White "Havel, M."] [Black "0110.11"] [Result "1-0"] [SetUp "1"] [FEN "8/4K3/2kBp3/8/1R6/8/3P4/8 w - - 0 1"] [PlyCount "7"] [EventDate "1919.??.??"] [SourceDate "2022.01.01"] 1. d3 $1 (1. Kxe6 $2 {stalemate}) 1... e5 (1... Kd5 2. Kd7 e5 3. Ra4 $1 e4 4. dxe4# $1) 2. Ke6 e4 3. d4 e3 4. d5# $1 1-0 [Event "5#"] [Site "?"] [Date "1955.??.??"] [Round "?"] [White "Havel, M."] [Black "0102.11"] [Result "1-0"] [SetUp "1"] [FEN "4K3/8/7p/3R4/3N4/3N2k1/6P1/8 w - - 0 1"] [PlyCount "9"] [EventDate "1955.??.??"] [SourceDate "2022.01.01"] 1. Rf5 $1 Kg4 (1... Kxg2 2. Rf3 $1 h5 3. Nf4+ Kh2 4. Nde2 Kh1 5. Rh3# $1) (1... Kh4 2. Ne2 $1 Kg4 3. Rd5 {(or elsewhere)} Kh4 4. Nf2 h5 5. g3#) (1... Kh2 2. Rf3 $1 Kxg2 3. Nf4+) 2. Rf8 $1 Kg5 (2... Kg3 3. Rg8+ Kh2 4. Nf3+ Kh1 5. Nf2# $1) 3. Rg8+ Kf6 4. g4 $1 h5 5. g5# $1 1-0 [Event "5#"] [Site "?"] [Date "1959.??.??"] [Round "?"] [White "Havel, M."] [Black "0020.20"] [Result "1-0"] [SetUp "1"] [FEN "2B5/8/P7/8/8/8/3P4/1K1kB3 w - - 0 1"] [PlyCount "9"] [EventDate "1959.??.??"] [SourceDate "2022.01.01"] 1. a7 Kxe1 (1... Ke2 2. a8=Q Kd3 3. Qa4 Ke2 4. Qh4 $1 Kd1 (4... Kf1 5. Qf2#) ( 4... Kf3 5. Qg4#) (4... Kd3 5. Ba6#) 5. Bg4# $1) 2. a8=Q Kf2 (2... Ke2 3. Qg2+ Kd3 (3... Ke1 4. Ba6 Kd1 5. Qe2# $1) 4. Be6 Kd4 5. Qd5# $1) (2... Kxd2 3. Qf3 Ke1 4. Qe3+ Kf1 (4... Kd1 5. Bg4#) 5. Bh3# $1) 3. Qe4 Kg3 (3... Kf1 4. Bh3+ Kf2 (4... Kg1 5. Qg2# $1) 5. Qe3# $1) (3... Kg1 4. Bh3 Kh2 5. Qg2# $1) 4. Qe2 Kf4 ( 4... Kh4 5. Qg4# $1) 5. Qe3# $1 1-0 [Event "6#"] [Site "?"] [Date "1936.??.??"] [Round "?"] [White "Havel, M."] [Black "0010.10"] [Result "1-0"] [SetUp "1"] [FEN "2B5/8/1P6/8/8/8/k4K2/8 w - - 0 1"] [PlyCount "11"] [EventDate "1936.??.??"] [SourceDate "2022.01.01"] 1. b7 Kb3 2. b8=Q+ Kc4 (2... Kc3 3. Be6 $1 Kd4 4. Qc7 $1 Kd3 5. Qc1 $1 Kd4 ( 5... Ke4 6. Qe3#) 6. Qe3# $1) 3. Ke3 $1 Kc5 (3... Kc3 4. Be6 $1 Kc2 5. Ba2 $1 Kc3 (5... Kc1 6. Qb1# $1) 6. Qb3#) 4. Bd7 Kc4 5. Qb2 $1 Kc5 (5... Kd5 6. Qd4#) 6. Qd4# $1 {Diagonal echo.} 1-0 [Event "4#"] [Site "?"] [Date "1956.??.??"] [Round "?"] [White "Havel, M."] [Black "1010.03"] [Result "1-0"] [SetUp "1"] [FEN "K7/6p1/1kp5/8/Q3B3/3p4/8/8 w - - 0 1"] [PlyCount "7"] [EventDate "1956.??.??"] [SourceDate "2022.01.01"] 1. Qc4 $1 g5 (1... d2 2. Qxc6+ Ka5 3. Qc5+ Ka4 4. Bc2# $1) (1... Kc7 2. Qxc6+ Kd8 3. Qd6+ Ke8 4. Bg6# $1) 2. Kb8 c5 (2... Ka5 3. Bxc6) 3. Bxd3 Kc6 (3... Ka5 4. Qb5# $1) 4. Qe6# $1 {Diagonal echo.} 1-0 [Event "5#"] [Site "?"] [Date "1920.??.??"] [Round "?"] [White "Havel, M."] [Black "1040.01"] [Result "1-0"] [SetUp "1"] [FEN "1K6/1B5p/1k6/1b3Q2/8/8/8/8 w - - 0 1"] [PlyCount "9"] [EventDate "1920.??.??"] [SourceDate "2022.01.01"] 1. Qf8 $1 Bf1 (1... Ka5 2. Qa3+ Ba4 3. Ka7 Kb5 4. Qc3 $1 Bd1 5. Bc6# $1) 2. Qb4+ Bb5 3. Bc8 Kc6 4. Qd4 $1 Bf1 5. Bd7# $1 {Diagonal echo.} 1-0