Faux-bond of the greffier gone on a binge for this first session of the 2021/2022 season.
Nevertheless, you are entitled to the Master's detailed account.
---
Master's words
---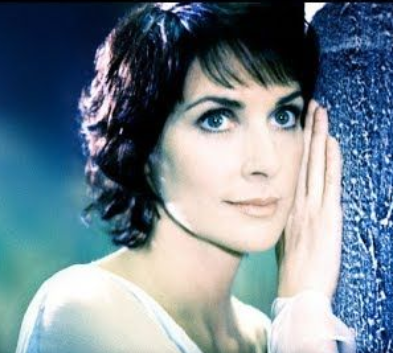 "Mornië utúlië Believe and you will find your way Mornië alantië A promise lives within you now" (Enya).

"I woke up today I was crying Lost in a lost world" (M. Pinder). "I think to myself What a wonderful world" (L. Armstrong). Uh, don't they say the opposite of each other? That doesn't stop them from being right !
"You have a genius for disaster. Try to be a simple failure by not opening your mouth" (Lord Jim, 1965). May the frightening and calamitous "Jupiter" who, served by pitiful godillots, lobotomizes millions of French sheep, listen to this advice.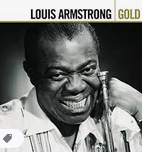 « "The non-vaccinated must vaccinate themselves in order not to contaminate the vaccinated". Think carefully about this sentence... Do they realize the absurdity of their "argumen" ? » (F. Philippot). "When it comes to abortion, it is the most important right, because "your body belongs to you", but when it comes to vaccination, then your body belongs to the whole society?" (read on internet). "We can't pray to the vaccine as if it were God" (D. Raoult).
« If someone forcibly vaccinates me, I will prosecute him for attempted murder » (Dr D. Cahill). "Vaccine is the second vector of a larger attack" (J.R. Nyquist). "The Spike protein is a killer" (Dr. P. McCullough). "A feat: you can enter the hospital if you prove that you are not sick!" (F. Di Vizio). "Yesterday revered, today fired" (a nurse). "This has gotta stop" (E. Clapton).
"He lives his life without worrying about the grimaces that the fish in the trap make around him" (H. Cristiani).
« The most civilized peoples are as close to barbarism as the most polished iron is to rust. Peoples, like metals, are only as bright as their surfaces » (A. de Rivarol).
"Everything that is useless is dangerous" (J. Bainville).
Rook endgames "always draw": this motto repeated to satiety has many exceptions, but what about pawn endings? Shouldn't they also be "always drawn", at least with equal material? But there is an important difference: we often go through the win or the loss, even on a tiny length: see White missing the draw on the 36th move, Black missing the win and... lose on the 37th!
Triangulisation, it is largely outdated! 8 years ago, we saw a real-false pentagonulation here (Ostmoe's study) : http://lecoursdumaitre.e-monsite.com/pages/tools/cb-2013/les-2.html
But (always stronger!) we contemplate today a duodecanization inspired by an Italian player not only talented (she just finished the European championship), but passionate about endgames (and ZZ!) knowing very well how to analyze them. The extension of her work had nevertheless been discovered, about 70 years ago, by a genius often quoted in our course, author of a book on Rook endgames usually bearing another signature.
Exercises for the next session: two phases of a Knight and pawn fight against two pawns, then a pawn rush against a Bishop, finally a Black Queen domination.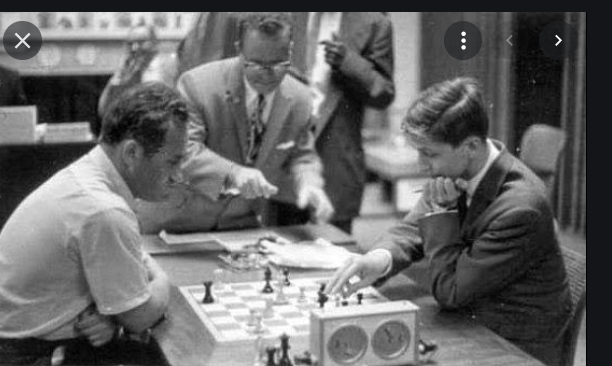 Bobby Fischer's "bête noire" shows us, in the famous game of the day (almost sixty years old), that White has every interest in fighting the Sicilian defense by acting on the Queen's wing, rather than on the King's wing. Karpov will continue in this vein, with the same success.
Some light retro in the "fairy" section. Then some Chinese, Locust and other goodies.
Practice: tests in the 1st, 3rd, 4th, 5th & 10th 2-moves. The first 3# is rich in variants, the second one rests. Then a German 5# (we leave the solution) presenting an exceptional case where one makes two Novotny interceptions by... playing a single move! Then follows another 5#, french, having recently won some prestigious scalps.
The 2# helpmate has 4 "variants", in that the 1st black move is the same in the 4 "solutions". In the "Mister Jones" one, White starts (and thus checkmates on his 4th move). An amusing helpmate 6# from its Swedish counterpart: although dissimilar, the solutions have one thing in common.
Selfmates: the one in 3 is a bit stubby. The one in 5 of the Austrian grandmaster shows us an unusual story of the Black Queen. Enjoy the solution (after hiding it for a while) and the comments!
Coming back from Mali (& Veli) Lošinj, it was inevitable that I pay homage to the great "lion" Loschinsky, of whom there are already 13 works in our course. A "Pickalb" in 2#, a 5-cycle in 3# and his most famous 6#, where we leave the solution: enjoy the 4th move, a sacrifice on a 4 times controlled square. More soon.
Useful revision: the Lucena bridge. Also, read the report on the French resolution championship 2021, which was the scene of a great surprise. And also a new study in "Moï etyudy" (R vs R+p).
Have a good time. I wish you "aoibhneas, áthas, grá" (happiness, joy, love).
les diagrammes du Maître
[Event "?"] [Site "?"] [Date "1992.??.??"] [Round "?"] [White "Vaganian R, Portisch L"] [Black "0000.55"] [Result "1-0"] [SetUp "1"] [FEN "8/4kpp1/p6p/8/2p2P2/4P3/P3K1PP/8 w - - 0 35"] [PlyCount "17"] [EventDate "1992.??.??"] {Who is better? Black has a passed pawn and a more active King, White has a better structure with only two pawn islands instead of three, so the strong and proud Pc4 is also a weakness. One may prefer Black, but one should not overestimate the said "passed" pawn: this mistake led to a heavy defeat in the game Karasev-Geller 1971 (the passed pawn was white). One can also prefer White, arguing that the White King will be, after capture of c4 (by occupying its opposite by the majority of the kingside) closer to the Black "a" pawn than the Black King of the remaining pawns of the White Kingside. These two advantages seem rather optical: on a correct play, the game should be drawn. But both sides are in danger !} 35. e4 $1 (35. Kd2 $1 Kd6 36. Kc3 Kd5 $8 (36... Kc5 $2 37. e4 $8 $18) 37. f5 $3 {[#]} (37. g3 $2 h5 $1 $19) 37... Ke5 (37... Ke4 38. Kxc4 Kxe3 39. Kc5 Kf2 $1 40. Kd6 $1 $11 {or Kb6!}) 38. Kxc4 Kxf5 $8 $11) 35... Kd6 $1 36. h4 $2 { Rightly fearing ...g5, but too ambitious. It was necessary to be satisfied with the draw.} (36. Kd2 $8 g5 $3 {[#](although threatening an advantage, Black loses if he misses this move)} (36... Kc5 $2 37. Kc3 $8 g5 {(..h5 g3! or ... Kb5 g4!)} 38. fxg5 $1 {(and not g3? ...g4!! but f5! ...h5 a4! also)} hxg5 39. a4 $1 f6 40. h3 $1 $18) (36... h5 $2 37. Kc3 $1 Kc5 38. g3 $1 {(a4!)} Kb5 39. h3 $1 Kc5 40. g4 $1) (36... Kc6 $2 37. Kc3 $1 Kc5 38. g4 $1 $18) 37. g3 $1 (37. fxg5 $2 hxg5 38. Ke3 Ke5 $1 {and Black leads}) (37. Kc3 $1 gxf4 $8 {(... Kc5? fxg5! as above)} 38. Kxc4 $8 Ke5 39. Kd3 $8 $11) 37... g4 $3 {[#] (still the only move)} (37... gxf4 $2 38. gxf4 h5 39. Kc3 $1 Kc5 40. h4 $1 a5 41. a4 $8 f6 42. f5 $8 $18) (37... Kc5 $2 38. fxg5 $8 hxg5 39. h4 $8 $18) 38. Kc3 Kc5 $8 39. a3 (39. a4 f6 $1 {ZZ} 40. a5 $1 {(e5!)} Kb5 $8 41. e5 fxe5 $8 42. fxe5 Kc5 $8 43. e6 Kd6 $11 {thanks to the tempo ...h6-h5 when the wK is in a7, the bK on c7 and the wP on a6}) 39... h5 $1 (39... f6 $2 40. a4 $3 {[#]ZZ} h5 41. a5 $8 Kb5 42. e5 $8 fxe5 43. fxe5 Kc5 44. e6 $8 $18 {(no tempo ...h6-h5)}) ( 39... a5 $1 40. a4 h5 $8 {idem}) 40. a4 a5 $8 {ZZ} 41. e5 $1 {(f5? ...f6!!-+)} Kd5 $8 {[#]ZZ} 42. Kd2 Kd4 43. Kc2 $11) (36. g4 $2 g5 $3 (36... Kc5 $1 37. Ke3 c3 $1) 37. Ke3 gxf4+ $8 38. Kxf4 c3 $1 $19) (36. Ke3 $2 Kc5 $8 37. f5 f6 $8 38. g4 (38. h3 h5 $3) 38... c3 $8 39. Kd3 c2 $8 40. Kxc2 Kd4 $19) 36... Kc5 $3 { Understanding that now Black has the advantage.} (36... h5 $2 37. Kd2 $8 Kc5 $1 38. Kc3 $8 Kb5 $8 (38... g6 $2 39. a4 $3 a5 40. g3 $8 f6 41. e5 $8 $18) 39. a3 $1 (39. Kc2 $6 Kb4 40. a3+ $3) (39. f5 $2 f6 $1) (39. a4+ $2 Kc5 $8 40. e5 g6 $3 $19) 39... Kc5 {(perilous but correct)} (39... a5 $1 40. Kc2 {(f5? . ..f6!-/+ or e5 ...g6!! Kd4 ...Ka4!! Kc3!=)} Ka4 41. Kc3 {(Kb2?! ...g6!)} Kxa3 42. e5 $1 g6 43. Kxc4 $8 Ka4 {(...a4 Kc3!!=)} 44. g4 $3 {[#](g3?! ...Ka3 g4!!)} hxg4 $8 45. h5 $1 {(or f5! ...g3!=)} gxh5 46. f5 $8 g3 47. e6 $8 $11) (39... g6 $1 40. Kd4 a5 $8 41. f5 {(e5 ...Ka4!)} gxf5 $8 42. exf5 f6 $8 43. g3 $8 Ka4 $1 {(...a4 Ke3!!)} 44. Kxc4 $8 Kxa3 45. g4 $1 hxg4 46. Kd3 $8 $11) 40. f5 $3 {(the only white move that does not lose requires a black replica with the same characteristic !)} (40. a4 $2 g6 $3 {(...a5?? f5!! ...f6 g3!!+- and not g3?? .. .g6!!-+)} 41. a5 Kb5 $8 42. e5 {(f5 ...gxf5! exf5 ...f6!)} Kc5 $1 $19) (40. g3 $2 g6 $3 {ZZ}) (40. e5 $2 g6 $1) 40... Kb5 $3 {[#](miracles exist...)} ( 40... f6 $2 41. a4 $8 {(g3? ...Rb5!)} a5 42. g3 $8 Kd6 43. Kxc4 $8 Kc6 44. Kd4 $8 Kd6 45. e5+ $8 fxe5+ 46. Ke4 $8 $18) (40... a5 $2 41. a4 $1) 41. e5 $1 (41. Kd4 $2 f6 $8 42. Kc3 a5 $8 43. g3 Ka4 $8 44. Kxc4 Kxa3 $8 45. e5 fxe5 46. g4 hxg4 47. Kd3 g3 $19) (41. a4+ Kxa4 $1 $11) 41... Kc5 $8 42. e6 fxe6 $8 43. fxe6 Kd6 $8 44. Kxc4 Kxe6 $1 (44... g5 $1) 45. Kc5 g5 $1 46. Kb6 Kf5 $1 47. a4 $1 { (the meanest, but that won't be enough)} (47. hxg5 Kxg5 $11 {end by Qa8 / Kg1, Ph2}) 47... gxh4 $1 (47... g4 $1 48. Kxa6 Kf4 $8 {with the same pattern, Black King going to h2}) 48. Kxa6 Kg4 49. a5 Kg3 $8 50. Kb5 Kxg2 $8 51. a6 h3 52. a7 h2 53. a8=Q+ Kg1 $8 54. Qg8+ Kf2 55. Qd5 Kg1 $8 56. Qg5+ Kf2 57. Qf4+ Kg2 $8 $11 {and g4 is controlled}) 37. h5 $1 {The only chance, which should not be enough.} (37. Ke3 $6 h5 $3 38. f5 (38. e5 Kd5 $1) (38. a3 g6 $1) 38... f6 $8 39. e5 (39. a3 a5 $8) 39... fxe5 $8 40. g4 Kd6 $1 (40... hxg4 $1 41. f6 gxf6 $8 42. h5 g3 $19) 41. g5 (41. gxh5 Ke7 $8) 41... c3 $1 42. Kd3 e4+ $8 43. Kxc3 Ke5 $8 44. f6 gxf6 $8 45. g6 Ke6 $8 46. Kd4 f5 $8 $19) 37... f6 $4 {Suicide, while phase "b" should follow phase "a" !} (37... Kd4 $3 38. e5 Ke4 $8 (38... Kc3 $2 39. f5 $1 Kb2 $8 40. e6 fxe6 41. fxe6 c3 $8 $11) 39. g3 Kf5 $3 {[#]} (39... c3 $2 40. a4 $8 Kf5 41. Kd3 $8 Kg4 42. Kxc3 $8 Kxh5 $8 43. Kb4 Kg4 $8 $11) 40. Kf3 (40. Kd2 Kg4 $8 41. Kc3 Kxh5 $8 42. Kxc4 Kg4 $8 43. Kd5 g5 $3 44. Ke4 {(fxg5 ...hxg5!)} gxf4 $8 45. gxf4 $8 h5 $8 46. f5 Kg5 $8 47. e6 fxe6 $8 48. fxe6 Kf6 $8 $19) 40... c3 $8 41. g4+ (41. Ke3 Kg4 $1 42. Kd3 Kxh5 43. Kxc3 g6 $1 {or ...Kg4! but not ...g5? f5!!}) 41... Ke6 42. Ke2 c2 $1 ( 42... Kd5 $1 {idem}) (42... g6 $2 43. g5 $3 hxg5 44. h6 $8) 43. Kd2 Kd5 $8 44. Kxc2 Ke4 $8 45. g5 hxg5 $8 46. fxg5 Kxe5 $8 $19) 38. Ke3 $8 $18 a5 (38... c3 39. Kd3 $1 (39. e5 $1 fxe5 40. fxe5 Kd5 41. Kd3 $8 Kxe5 42. Kxc3 $8 {as below}) 39... c2 (39... Kb4 40. e5 $1) 40. Kxc2 $8 Kd4 {(this position was often misjudged)} 41. e5 $3 {[#]} (41. Kb3 $2 Kxe4 $8 42. Kb4 Kxf4 43. Ka5 Kg3 $17 {: it is thus necessary to eliminate black pawn "f"}) 41... fxe5 42. fxe5 $8 Kxe5 43. Kc3 $1 Kd5 44. Kb4 $8 Kc6 45. Kc4 $1 Kd6 (45... Kb6 46. Kd5 $1) 46. Kd4 $8 Kc6 (46... a5 47. a4 $1 Kc6 48. Kc4 $1) 47. Ke5 $1 Kd7 48. Kd5 $18) 39. a3 $1 (39. g3 $1 c3 40. Kd3 $8 c2 41. Kxc2 Kd4 42. Kb3 $1 {(now that pawn is on a5)} (42. e5 $1) 42... Kxe4 43. Ka4 $8 $18) (39. g4 $2 c3 $1 40. Kd3 c2 $8 41. Kxc2 Kd4 $8 42. Kb3 Kxe4 $8 43. f5 $8 Kf4 $11) 39... a4 (39... c3 40. Kd3 $8 c2 41. Kxc2 $8 Kd4 42. Kb3 $1 {or e5! as already seen}) 40. e5 $1 (40. g3 $1 c3 41. Kd3 $8 $18) 40... fxe5 41. fxe5 $8 Kd5 42. e6 $8 Kxe6 43. Kd4 $8 {"Even the super-great masters can get lost in pawn endings" (A. Beliavsky, who also tried to analyze this endgame).} 1-0 [Event "?"] [Site "?"] [Date "2002.??.??"] [Round "?"] [White "Sedina E, Jenni F"] [Black "0400.43"] [Result "1-0"] [SetUp "1"] [FEN "6k1/R5pp/8/6P1/6rP/5pP1/P6K/8 b - - 0 32"] [PlyCount "68"] [EventDate "2002.??.??"] {84/F10 ; EFIII 223 (Kopaïev).} 32... Rc4 $6 (32... f2 $1 33. Kg2 Rxg3+ $1 34. Kxf2 Rg4 $1 $11) 33. Kg1 Rc2 $8 34. Kf1 Rg2 $3 {The only defense.} ({In the game was played} 34... g6 $2 35. a4 $8 Ra2 (35... Rg2 36. a5 Rxg3 37. a6 Rg4 38. Rb7 {1-0 Sedina-Jenni}) 36. a5 Kf8 37. a6 Ke8 (37... Kg8 38. g4 Kf8 39. h5 gxh5 40. gxh5 Kg8 41. h6 $18 {E. Sedina}) 38. Ra8+ $1 (38. g4 $1) 38... Kd7 ( 38... Kf7 39. a7 Kg7 40. g4 $1 h6 41. gxh6+ Kh7 42. g5 Rf2+ 43. Kg1 Rg2+ 44. Kh1 Ra2 45. Rf8 $1 {(rather than h5 ES ...Ra1+)} Rxa7 46. Kh2 $1 Ra4 47. Kg3 $18 ) 39. a7 Kc6 (39... Kc7 40. Rh8) 40. Rc8+ $8 Kb7 41. Rh8 $8 Kxa7 42. Rxh7+ Kb6 (42... Kb8 43. h5 {ES} Ra6 44. h6 $18) 43. Rg7 $1 Kc5 44. Rxg6 Kd5 45. Rf6 Ke4 46. g6 $18) 35. a4 Rxg3 $8 36. a5 $8 (36. Kf2 Rh3 $1 37. a5 Rxh4 38. Kxf3 Ra4 39. Ke3 Kf8 40. Kd3 h5 $1 41. g6 (41. gxh6 gxh6) 41... h4 $11 {ES}) 36... Rg2 $8 (36... Rg4 $2 37. a6 $8 Ra4 (37... Rxh4 38. Rb7 $18) 38. h5 $18) 37. a6 $8 Ra2 $8 38. h5 Kf8 $8 {[#]ZZ} 39. Ra8+ (39. Ke1 Re2+ $8 40. Kd1 Ra2 $11) (39. Kg1 Rg2+ $8 40. Kf1 Ra2 $11) (39. g6 hxg6 $8 40. hxg6 Ke8 $8 41. Ra8+ Kd7 $8 42. a7 Kc6 $1 43. Rc8+ Kb7 $8 44. Rg8 Kxa7 $8 45. Rxg7+ Kb6 46. Rg8 Rg2 $1 $11) (39. h6 gxh6 $8 40. gxh6 Ke8 $8 {[#]ZZ} 41. Rxh7 Rxa6 $1 42. Rh8+ Kf7 $8 $11) (39. -- { Black to play :} f2 (39... Kg8 40. g6 $1 hxg6 41. hxg6 Kf8 42. Rf7+ $1 Ke8 43. a7 $8 $18) (39... g6 40. h6 $1) (39... h6 40. g6 $8 Ke8 41. Ra8+ Kd7 42. a7 Kc6 43. Rc8+ Kb7 44. Rg8 $1 Kxa7 45. Rxg7+ Kb6 46. Rh7 $18) (39... Ke8 40. h6 $1 {(or Rxg7!)} gxh6 41. gxh6 {ZZ} Kd8 {(...Kf8 Ra8+! & a7)} 42. Rxh7 $8 Rxa6 43. Rh8+ $8 {(bK is too far from b7 or f7 !)} Kc7 44. h7 $8 Rh6 45. Ra8 $8 $18) 40. g6 $1 hxg6 41. hxg6 Ke8 42. Ra8+ Kd7 43. a7 Kc6 44. Rc8+ $8 Kb7 45. Rg8 $3 {(wins now that black pawn is on f2)} Kxa7 46. Rxg7+ $8 Kb6 47. Rg8 $1 $18 {: no ...Rg2!}) 39... Ke7 $3 {[#]} (39... Kf7 $2 40. a7 $8 {[#]ZZ} Ra5 41. Kf2 Ra3 42. Kg3 Ra2 43. Kxf3 Ra5 44. g6+ $3 hxg6 45. h6 $3 {[#]} gxh6 46. Rh8 $8 $18 {ES}) 40. a7 (40. h6 gxh6 $8 41. a7 (41. gxh6 Kd7 $1 $11) 41... hxg5 $8 42. Rh8 Kf6 (42... g4 43. a8=Q Rxa8 44. Rxa8 Kf7 $3 {[#]}) 43. a8=Q Rxa8 44. Rxa8 Kg7 $3 {[#]} (44... g4 $2 45. Rg8 $3) 45. Kf2 g4 $8 $11) 40... Kf7 $8 {[#]ZZ} 41. g6+ (41. Ke1 Re2+ $8 42. Kd1 Ra2 $8 $11 {ES}) (41. Kg1 Rg2+ $8 42. Kh1 Ra2 $8 $11) (41. h6 Kg6 $1 $11) 41... hxg6 $8 42. h6 gxh6 $8 43. Rh8 Rxa7 $2 {A mistake eminently instructive. We are still in the analysis of ES, but will enter an even more exciting universe.} (43... g5 $1 44. a8=Q (44. Rxh6 $6 Kg7 $1) 44... Rxa8 45. Rxa8 g4 $1 (45... Kg7 $1) 46. Kf2 Kg7 $3 {[#](the mission of the bK is to forbid Rg8 and Rh8)} (46... h5 $2 47. Rh8 $3 Kg6 48. Kg3 $8 {: text on 49e}) 47. Kg3 h5 $8 48. Kh4 Kh7 $1 {(or on f7)} 49. Rb8 (49. Ra5 Kg6 $8 50. Rb5 Kf6 $8 $11) 49... Kg7 $8 50. Rb6 Kh7 $8 $11 {: see below 46 Ra6+?}) (43... Kg7 $1 44. a8=Q Rxa8 45. Rxa8 g5 $8 46. Kf2 g4 $8 47. Kg3 h5 $8 $11 {same}) 44. Rh7+ $8 Kf6 (44... Kg8 45. Rxa7 g5 46. Kf2 g4 47. Kg3 h5 48. Ra5 $3) 45. Rxa7 $8 g5 46. Kf2 $8 (46. Ra6+ $2 Kg7 $8 47. Kf2 g4 $8 48. Kg3 h5 $8 49. Kh4 Kh7 $3 {[#]} (49... Kf7 $2 50. Kg5 $8 Ke7 {(...f2 or ...g3 Rf6+!!)} 51. Ra1 $8 Ke6 52. Kxh5 $1 Kf5 53. Kh4 $1 Kf4 54. Ra4+ $1 Ke3 55. Kg3 $8 $18 {ES}) 50. Rf6 (50. Kxh5 $6 f2 $8 51. Rh6+ $1 Kg7 52. Rg6+ $8 Kf7 53. Rxg4 $8 f1=Q 54. Rf4+ $3 Qxf4 {stalemate}) 50... Kg7 $8 51. Rc6 Kh7 $8 $11 {ES}) (46. Ra5 $2 g4 $1 47. Kf2 Kg6 $8 48. Kg3 h5 $8 $11) 46... g4 47. Kg3 $8 h5 {The rescue would be obtained here by ...Kg6!!.} 48. Rh7 $8 {Looking at the base of the chain, notion forgotten in particular in Mason-Paulsen 1882. The King, as for him, will prefer the head of the chain (around f3).} Kg6 49. Rh8 $3 {[#]} Kg5 {Black to play, it would be simple ...Kg6 Kh4! So now we have to pass on the move. This will take 11.5 moves, i.e. 12 white moves: "duodecanization". Thank you Mr. Kopaïev, who explained everything to us... with symmetry: Pd5, e4 & f3, the key-square for the White King then being h2!} 50. Rg8+ $8 (50. Rh7 $6 Kg6 $1 51. Rc7 $2 Kh6 $8 52. Kh4 Kg6 $8 $11) 50... Kf5 $1 (50... Kf6 $6 51. Kf2 $8 Kf5 52. Ke3 $8 {: text on 55e}) (50... Kh6 $6 51. Kh4 $8 Kh7 52. Rg5 $3) 51. Kf2 $1 ( 51. Kh2 $1 Kf6 52. Kh1 $1 Kf5 53. Kg1 $8 Kf4 54. Kf2 $8 {idem}) (51. Kh4 $2 Kf4 $8 $11) 51... Kf6 $1 (51... h4 $6 52. Ke3 $8 h3 53. Rg7 $1) (51... Kf4 $6 52. Rg6 $3 {[#]} Kf5 (52... h4 53. Rf6+ $8 Ke4 {(...Kg5 Rf8!)} 54. Rh6 $8 g3+ {(...h3 Kg3!)} 55. Kf1 $1 f2 56. Ke2 $1) 53. Rh6 $8 Kg5 54. Rh7 $8 Kg6 55. Rh8 $8 Kg5 56. Kg3 $8 {: text on 61e}) 52. Kg1 $1 {[#]Or on f1, e1 : it is a simple triangulation to occupy the e3-square when the Black King is on f5.} (52. Ke3 $6 {(waste of time)} Kf5 53. Kf2 $8) 52... Kf5 53. Kf1 $8 Kf4 54. Kf2 $8 Kf5 (54... h4 55. Rf8+ $8 Ke4 56. Rh8 $8 {already seen on 51e}) 55. Ke3 $8 (55. Kg3 $6 Kf6 $1) (55. Rh8 $6 Kg6 $1) 55... Kf6 (55... h4 56. Rg7 $3 {[#]} h3 57. Rg8 $3 h2 58. Rh8 $8) (55... Ke5 56. Rg5+ $1) 56. Kd2 $3 {[#]The square through which it had to pass, in view of another triangulation !} Kf5 57. Rh8 $3 {[#]} Kg6 (57... Kg5 58. Ke3 $8) 58. Kd3 $3 {We maneuver better, away from the pawns !} Kg5 (58... g3 59. Rg8+ $8) (58... f2 59. Ke2 $8 g3 60. Rg8+ $8) 59. Ke3 $8 Kg6 (59... Kh4 60. Kf2 $8 {idem}) 60. Kf2 $8 Kg5 $8 61. Kg3 {That's it.} Kg6 62. Kh4 $8 Kf6 (62... f2 63. Rf8 $8) 63. Rh6+ $3 Kf5 64. Rxh5+ $8 Kf4 65. Rh8 $1 Ke3 66. Kg3 1-0 [Event "Curaçao"] [Site "Curaçao"] [Date "1962.??.??"] [Round "2"] [White "Geller, E."] [Black "Fischer, R."] [Result "1-0"] [ECO "B92"] [PlyCount "81"] [EventDate "1962.??.??"] [EventType "tourn"] [EventCountry "ANT"] {"It is a mistake to assume that White's main idea against the Sicilian is to attack the kingside. After all, when the Knight withdraws from d4 to b3, all of White's minor pieces, as well as the Queen and Queen's Rook, are normally directed to the queenside. [...] It is therefore more sensible to force the black forces on the queenside first, and only later, if the occasion arises, to move to the Kingside" (E. Geller). In sum, against the Sicilian defense, all work in the east, but the Ukrainian grandmaster chooses to work in the west of the chessboard !} 1. e4 c5 2. Nf3 d6 3. d4 cxd4 4. Nxd4 Nf6 5. Nc3 a6 6. Be2 e5 7. Nb3 {[#]Indeed, 5 White pieces (out of 7 active ones) are in left half of the board, and a 6th one (the Be2) is looking at it.} Be7 (7... Be6 8. O-O Nbd7 (8... Be7 9. Re1 O-O 10. Be3 Nbd7 11. a4 Qb8 12. a5 Rc8 13. Nd5 Bd8 { Korobov,A (2683)-Vachier Lagrave,M (2749)/Zagreb 2021}) 9. a4 Be7 10. f4 Qc7 11. f5 Bc4 12. a5 O-O 13. Be3 b5 14. axb6 Nxb6 15. Kh1 Rfc8 16. Bxb6 Qxb6 17. Bxc4 Rxc4 18. Qe2 Rb4 19. Ra2 Qb7 20. Na5 Qc7 21. Nd5 Nxd5 22. exd5 Rb5 23. Qd2 Qc5 24. c4 Rb6 25. Qe2 Bg5 26. Rf3 Bf6 27. Nc6 e4 28. Rf4 e3 29. b4 (29. Re4 Bxb2 $1 {(but nor ...Bg5? Ra5! nor ...Rb3? Rxa6!)} 30. Rxb2 $2 Qa3 $3 $19 {[#]}) (29. Ra5 $2 Rxb2 $1 30. Qxb2 Qxa5 $17) 29... Rxb4 30. Nxb4 Qxb4 $44 {Geller, E-Fischer,R/Curacao 1962/Candidates 16e round}) 8. O-O O-O 9. Be3 (9. Kh1 Nc6 ( 9... Nbd7 10. a4 b6 11. f3 Bb7 12. Be3 Qc7 13. Rf2 Rfd8 14. Bf1 {Alekseenko,K (2693)-Korobov,A (2685)/Yasnaya Polyana 2021}) 10. Be3 Be6 11. Qd2 d5 12. exd5 Nxd5 13. Nxd5 Bxd5 14. Rfd1 Bxb3 15. axb3 Qxd2 16. Rxd2 $14 {Short,N (2686) -Polgar,J (2715)/Budapest 2003}) 9... Qc7 (9... Be6 10. a4 (10. Qd3 Nbd7 11. a4 Rc8 12. a5 Qc7 13. Rfd1 Rfd8 14. Bf3 Nc5 15. Nxc5 dxc5 16. Nd5 Nxd5 17. exd5 f5 18. Qb3 Bf7 {Hovhannisyan,R (2642)-Ter Sahakyan,S (2640)/Yerevan 2021}) (10. Qd2 Nbd7 11. a4 Rc8 12. a5 Qc7 13. Rfd1 Qc6 14. Bf3 Rfe8 15. Qe1 {Dionisi,T (2399)-Sebag,M (2486)/Brest 2018}) 10... Nbd7 11. a5 Rc8 12. f3 Qc7 13. Qd2 Rfd8 14. Rfd1 d5 $1 {[#]} 15. exd5 Nxd5 16. Nxd5 Bxd5 17. Qxd5 Nf6 $8 {(where does go the White Queen ?)} 18. Qc4 Rxd1+ 19. Rxd1 Qxc4 20. Bxc4 Rxc4 21. c3 Kf8 22. Kf2 Ke8 23. Ke2 Rc7 24. Rd3 Rd7 25. Bc5 Rc7 26. Ba7 Rc6 27. Kd2 {1/2-1/2 Geller, E-Ivkov,B/Palma de Mallorca 1970/IZT}) 10. a4 Be6 (10... b6 11. Qd2 Bb7 12. f3 Bc6 13. Rfd1 Nbd7 14. Qe1 h6 15. Qf1 {(7 white units work on the left side)} Qb7 16. Bc4 Rfc8 17. Rd2 Nf8 18. Nc1 (18. Qe2 $14) 18... Ng6 19. N1a2 b5 20. axb5 axb5 21. Bxb5 Bxb5 22. Qxb5 Qxb5 (22... Qc7) 23. Nxb5 Ra5 24. Nbc3 $16 {1/2-1/2 Geller,E-Fischer,R/Stockholm 1962/IZT}) 11. a5 (11. f4 exf4 12. Rxf4 Nbd7 13. Nd5 Bxd5 14. exd5 Ne5 $132) 11... Nbd7 (11... Qc6 12. Bf3 Nbd7 13. Nd5 Bxd5 14. exd5 Qb5 15. Qd3 $1) 12. Nd5 (12. Qd2 Rfd8 (12... Rfc8 13. Rfd1 h6 14. f3 Bf8 15. Nc1 b6 16. axb6 Nxb6 17. Rxa6 Rxa6 18. Bxa6 {(Riff,J (2512)-Gunnarsson,J (2430)/Kallithea 2008)} Ra8 19. Bf1 d5 $1 $44) 13. Nd5 Nxd5 14. exd5 Bf5 15. c4 Bg6 16. Nc1 {(Vescovi,G (2525)-Leitao,R (2550)/Itabirito 1998)} f5 17. g3 Rf8) 12... Nxd5 (12... Bxd5 13. exd5 b5 14. axb6 Nxb6 15. c4 $1 {(for Na5)} a5 (15... Nxc4 $2 16. Qc2 $1 Rfc8 17. Rfc1 Nxe3 18. Qxc7 Rxc7 19. Rxc7 Nexd5 20. Rb7 $16) 16. Rxa5 Rxa5 17. Nxa5 Nbxd5 $1 18. Bd2 Nf4 19. g3 (19. b4 {Bradvarevic-Nemet/Bled/1963}) 19... Nxe2+ 20. Qxe2 $14) 13. exd5 Bf5 14. c4 Bg6 (14... Rac8 15. Rc1 Qd8) (14... Rfc8) 15. Rc1 $1 (15. Kh1 Rac8 16. Qd2 Qd8 17. Rac1 h6) 15... Nc5 $6 (15... Rac8 $1 16. c5 $1 (16. Qd2 $1 Rfe8 17. Rfd1 Qb8) 16... Qb8 (16... Nxc5 17. Nxc5 dxc5 18. b4 $1 c4 19. f4 Bxb4 20. f5) 17. c6 (17. f4 Be4 18. Bc4 Rfe8 {(...f5? c6! ...Nf6 fxe5)} 19. Nd2 exf4 $8) 17... Nf6 $8 18. Bb6 Bd8) (15... f5 $6 16. f4 $1 (16. c5 Nxc5 $1 {(...f4?! cxd6! ...Qxd6 Bc5! ...Nxc5 Nxc5 or ...dxc5?! Nxc5! ...Nxc5 b4)} 17. Nxc5 dxc5 18. b4 $1 c4 $1 19. Rxc4 Qd7) 16... exf4 17. Bxf4 b6 (17... Nc5 18. Kh1 $1 Bf6 19. Nxc5 Qxc5 20. Qd2 $1 $16) (17... Bf6 18. c5 $1 Ne5 19. Nd4 $1 Qxa5 20. Ne6 {for Bd2}) 18. Kh1 (18. Nd4 bxa5) 18... Bf6 19. c5 $3 {[#]} bxc5 20. Nxc5 Nxc5 21. b4 Qd7 22. bxc5 dxc5 23. d6 $1 Bd4 24. Bf3 Rab8 25. Re1 $16) 16. Nxc5 dxc5 17. b4 $1 {[#]A good deal: a pawn from the wing against a pawn from the center.} Rac8 ( 17... cxb4 18. Bb6 Qd7 19. Qb3 $1 {[#]} (19. c5 Bg5 $1 20. Rc4 b3 $1) 19... Be4 20. Rfd1 Bg5 21. Be3 $16) (17... f5 $6 18. bxc5 (18. Qb3) 18... Bxc5 19. Bxc5 Qxc5 20. Qb3 $16) 18. Qb3 $1 Bd6 (18... b6 19. Qa2 $1 bxa5 (19... f5 20. axb6) 20. bxc5) 19. Rfd1 {This should be useful, but...} ({May be better} 19. bxc5 $1 Bxc5 20. Bxc5 Qxc5 21. Qxb7 (21. Rfd1) 21... Qxa5 (21... Rb8 22. Qxa6 Rb2 23. Rce1 Ra2 $6 24. Qb6 $1) 22. Ra1 Qd2 23. Rfe1 a5 24. Qb5 $3 {[#]} (24. Bf1 Qb4 $1 25. Qb5 Rc5 $1) 24... Ra8 25. Rad1 $1 Qb4 26. c5 $1 $18) 19... Qe7 20. bxc5 Bxc5 21. Bxc5 Rxc5 22. Ra1 (22. d6 Qd7 $8 23. Bf3 e4 24. Be2 h6 25. Rb1 e3 26. Qxe3 Rxa5 27. Rbc1) 22... Rd8 23. Ra4 $1 {White dominates with his central phalanx, and even more so if a5 is exchanged for b7.} Bf5 (23... Qc7 24. Rb4) 24. Rb4 Bc8 25. Rb6 $1 Rd6 (25... Rxa5 26. d6 $1 Qd7 (26... Qe8 27. Qb4 $1 Qa4 {(...Ra2 c5!! ...Rxe2 Qc4!!)} 28. Qxa4 Rxa4 29. d7 $1 Rxd7 30. Rbd6 $3 {[#]}) 27. Bf3 (27. Qc3 $1) (27. Qb4 Ra2 $1 28. c5 $2 Rxe2 $8 29. Qc4 Qg4 $8) 27... Qa4 (27... e4 28. Bxe4 Qa4 29. Qxa4 Rxa4 30. Rc1 Be6 31. Bd3) 28. Qe3 $1 (28. Qd3 $2 Rc5 $1 29. Bd5 Be6 $11) 28... h6 (28... Qxc4 29. d7 $3 {[#]} Bxd7 {(... Rxd7 Rc1!)} 30. Rxb7 Qc8 31. Qb6 $18) 29. h3 Be6 30. Rxb7 (30. c5 e4 $1) 30... e4 (30... Bxc4 31. Qb6 $18) 31. Be2 $8 $18) 26. Qb4 $1 Qc7 $8 27. Rxd6 $1 ({ Even stronger} 27. f4 $3 exf4 (27... e4 28. Rxd6 Qxd6 29. g3 $18) 28. Re1 $1 g6 (28... h6 29. Bd3 $1 Kf8 30. Bc2 $1 {(for Ba4)} Rd8 31. Kh1 $1 {(Bh7? ... f3!)} Bd7 32. Bh7 $3 {(for Rc6!)} Rc8 33. Rxb7 $18) 29. Bg4 $3 {[#]} Rxc4 (29... Bxg4 30. Rxb7 Rxc4 {(...Qc8 Rb8!)} 31. Re8+ $8 Kg7 32. Qb2+ $8) (29... f5 30. Rxd6 Qxd6 31. Re8+ Kf7 32. Rxc8 $8 $18) 30. Re8+ Kg7 31. Rxc8 Rxb4 32. Rxc7 Rbxb6 33. axb6 Rxb6 34. Bc8 $18) 27... Qxd6 28. Rb1 $1 Qc7 (28... g6 29. Qa4 ( 29. Qa3 $2 Rxd5 $1) 29... Bd7 (29... e4) 30. Qa1 Qc7 31. Rb6 Bb5 32. Qa3 $3 ( 32. h3 Bxc4 33. d6 Qc8 $8) 32... Bxc4 33. d6 $8 Qc8 34. d7 $8 Qxd7 35. Qxc5 $18 ) 29. Qa4 $1 Bd7 (29... Kf8 30. Rb6 e4 31. Qb4 Qe7 32. h3 (32. d6 $2 Qe5 $8) 32... h5 (32... e3 $2 33. f4 $1) 33. Qc3 $1 (33. Bxh5 $2 e3 $1) 33... Kg8 34. d6 $1 Qg5 (34... Qe5 35. Qxe5 Rxe5 36. Rxb7 $1) (34... Qe8 35. Bd1 $1) 35. Qd4 Bxh3 36. Qxe4 Re5 37. f4 $3 {[#]} Rxe4 38. fxg5 Bc8 39. Bf3 $18) 30. Qa3 $1 Rxa5 31. Rxb7 (31. Qe7 $1 Qc8 32. f4 $1 (32. h3 $1) (32. Rxb7 $2 Ra1+ $8 33. Bf1 Rxf1+ $1) 32... b5 (32... exf4 $2 33. Rxb7 $1) 33. fxe5 $18) 31... Qxb7 (31... Rxa3 32. Rxc7 Ra1+ $8 33. Bf1 Bf5 34. f3 $1 (34. g4 $1 Bxg4 35. h3 $1 Bxh3 36. Kh2 $3 $18) 34... h5 35. Kf2 $8 Ra2+ 36. Be2 $3 {[#]} (36. Ke3 Ra3+ $8 37. Kd2 Ra2+ $8 38. Kc3 $2 Rc2+ $8 39. Kb3 Rf2 $8 $11) 36... Bd3 (36... Kf8 37. d6 $1 g5 38. c5 Bd3 39. Ke1 $3 {[#](not Ke3? because ...Bxe2-b5 would threaten ...Re2#!)} Rxe2+ 40. Kd1 $8 Bb5 41. Rc8+ $1 Kg7 42. Rb8 $8 $18) 37. Ke3 $3 Bxe2 38. d6 $1 Bf1 39. d7 Re2+ 40. Kd3 Ra2+ (40... Rxg2+ 41. Kc3 $1) 41. Ke4 $8 Rd2 42. Rc8+ $8 Kh7 43. d8=Q Rxd8 44. Rxd8 Bxc4 45. Kxe5 $8 $18) 32. Qxa5 g6 (32... f6 33. Qd8+ Kf7 34. h4) 33. h3 Qb1+ 34. Kh2 $2 {A mistake during zeitnot.} (34. Bf1 $1 Bf5 35. d6 Bd3 36. d7 $18) 34... Bf5 $2 {Not exploited.} (34... Qc2 $1 35. Qd8+ (35. Qe1 a5 $1) 35... Kg7 36. Qxd7 Qxe2 37. Qc7 a5 38. c5 (38. f4 a4 $1 {(or ... Qe3!)} 39. fxe5 a3 40. e6 Qf2 $3 $11 {[#](not on f1 because the a2 pawn will not be protected on exf7 ...a2 f8Q+, Qb8-a7+)} 41. exf7 $2 {(e7! ...Qe3!=)} a2 $1 $19) 38... a4 39. c6 a3 40. Qe7 a2 41. c7 Qxf2 $1 (41... a1=Q $2 42. c8=Q $18) ( 41... Qc4 42. Qxe5+ f6 43. Qe7+ Kg8 $1 44. Qxf6 Qxc7+ 45. d6 Qd7) 42. Qxe5+ f6 $8 $11) (34... Qe4 $2 35. Bf1 $1 (35. Qd2 $1) 35... Qb1 36. Kg1 $8 {as above}) 35. Qc3 $1 (35. c5 $2 Qc2 $8 36. Bxa6 Qxf2 37. Qb4 h5 $1 38. c6 e4 $11) 35... Qe4 36. Bf3 Qd4 (36... Qd3 37. Qxd3 Bxd3 38. c5 Kf8 39. d6 Ke8 40. c6 e4 41. Bg4 $1 f5 $8 42. Bd1 $8 Bb5 43. c7 $8 Kd7 44. Bb3 $1 {(Dvoretzky)} Kc8 {(otherwise Be6+)} 45. Kg3 $1 g5 46. h4 h6 47. hxg5 hxg5 48. f4 $3 {[#]} (48. Bd5 $1 Ba4 49. f4 $1) 48... g4 (48... gxf4+ 49. Kxf4) (48... exf3 49. Kxf3) 49. Kf2 $8 a5 50. Ke3 a4 51. Bd5 a3 52. Kd4 Ba4 53. Kc5 e3 54. Bc6 a2 55. Kb6 Bxc6 56. Kxc6 a1=Q 57. d7# $1) 37. Qxd4 $8 exd4 38. g4 $1 (38. c5 $1) 38... Bc8 (38... a5 39. gxf5 a4 40. d6 Kf8 41. f6 $1 Ke8 (41... a3 42. d7) 42. Bc6+) (38... Bc2 39. c5 d3 40. c6 Ba4 41. d6 $18) 39. c5 $1 a5 40. c6 Kf8 41. d6 $8 {Sealed move.} (41. d6 Ke8 (41... a4 42. c7 a3 43. Bc6 a2 44. d7 $8 Bxd7 45. Bxd7 a1=Q 46. c8=Q+) 42. Bd1 $1 (42. d7+ Bxd7 43. cxd7+ Kxd7 44. Bd1) 42... Ba6 43. g5 Bb5 (43... Kd8 44. Bg4) 44. c7 $8 Bd7 45. Ba4 $18) 1-0 [Event "h#2 2 sol"] [Site " "] [Date "1977.??.??"] [Round "?"] [White "Hazebrouck, A."] [Black "0825.76"] [Result "1-0"] [SetUp "1"] [FEN "r3k2r/B2p2pp/8/NP6/RpP4N/pP5B/1p1PPPP1/n3K2R b Kk c3 0 1"] [PlyCount "4"] [EventDate "1977.??.??"] {Pb2 comes from c7 after a capture, so that Pb4 comes directly from b7. Bh3 comes from the promotion of Ph2 to c8 after 5 captures on black squares the 6th white capture being a4xBb5. If we suppose legal Black castles, the last White move was c2-c4, following ...c3xQb2. White must castle to justify ("a posteriori") that it could not be Kf1-e1, following ...Nc2-a1. Black castling short in the other solution is also necessary to justify the "prise en passant".} 1... bxc3 $1 (1... O-O 2. Be6+ Kh8 3. Ng6#) 2. O-O $1 O-O-O 3. Rc4# 1-0 [Event "2#"] [Site "?"] [Date "1957.??.??"] [Round "?"] [White "Junker, K."] [Black "4522.05"] [Result "1-0"] [SetUp "1"] [FEN "Q3R3/p1B2p1B/2N1q3/p1RN1r2/4k3/3p2p1/6K1/8 w - - 0 1"] [PlyCount "0"] [EventDate "1957.??.??"] 1-0 [Event "2#"] [Site "?"] [Date "1947.??.??"] [Round "?"] [White "Lancia, U."] [Black "4358.14"] [Result "1-0"] [SetUp "1"] [FEN "7B/n2QN2b/B7/2p5/1pq1k3/1r1N2p1/2p2PK1/2n5 w - - 0 1"] [PlyCount "0"] [EventDate "1947.??.??"] 1-0 [Event "2#"] [Site "?"] [Date "1948.??.??"] [Round "?"] [White "Ellerman, A."] [Black "1278.24"] [Result "1-0"] [SetUp "1"] [FEN "8/5p2/1Q1n4/R3pp2/1N1Nk1p1/8/n4PPb/1bR2B1K w - - 0 1"] [PlyCount "0"] [EventDate "1948.??.??"] 1-0 [Event "2#"] [Site "?"] [Date "2014.??.??"] [Round "?"] [White "Burger, R & Kovacevic M"] [Black "4855.52"] [Result "1-0"] [SetUp "1"] [FEN "2Q5/1B3Pr1/4b1r1/2RNNk2/2P3pP/2BpPnK1/3P1RP1/3q4 w - - 0 1"] [PlyCount "0"] [EventDate "2014.??.??"] 1-0 [Event "2#"] [Site "?"] [Date "1998.??.??"] [Round "?"] [White "Mazul, W."] [Black "4088.35"] [Result "1-0"] [SetUp "1"] [FEN "2Q3b1/qp6/1BNp4/n1Nk1p2/1Pp1pPP1/1n6/3bB3/7K w - - 0 1"] [PlyCount "0"] [EventDate "1998.??.??"] {Presented at the Belgian Championship 2017.} -- 1-0 [Event "2#"] [Site "?"] [Date "1959.??.??"] [Round "?"] [White "Iskra, L."] [Black "4815.22"] [Result "1-0"] [SetUp "1"] [FEN "2B1R2q/2N5/3R3n/4NP1r/1pr1k3/7p/2PQ4/3K4 w - - 0 1"] [PlyCount "0"] [EventDate "1959.??.??"] 1-0 [Event "2#"] [Site "?"] [Date "2006.??.??"] [Round "?"] [White "Juricek, S."] [Black "4145.23"] [Result "1-0"] [SetUp "1"] [FEN "5n2/5Q2/2BP1p2/3p1k2/2NR3P/q1p2NK1/8/2b5 w - - 0 1"] [PlyCount "0"] [EventDate "2006.??.??"] 1-0 [Event "2#"] [Site "?"] [Date "1979.??.??"] [Round "?"] [White "Dietrich, St"] [Black "4888.15"] [Result "1-0"] [SetUp "1"] [FEN "q1brN1B1/4R3/r5p1/ppB1p1K1/4k3/1Q1p1N2/4P1R1/b2n1n2 w - - 0 1"] [PlyCount "0"] [EventDate "1979.??.??"] 1-0 [Event "2#"] [Site "?"] [Date "1895.??.??"] [Round "?"] [White "Maguire, E."] [Black "4018.42"] [Result "1-0"] [SetUp "1"] [FEN "8/1nnNP1q1/1Q4p1/3k2N1/5P2/1P6/1P1p1B2/3K4 w - - 0 1"] [PlyCount "0"] [EventDate "1895.??.??"] 1-0 [Event "2#"] [Site "?"] [Date "1956.??.??"] [Round "?"] [White "Pavlov, Mi"] [Black "4454.21"] [Result "1-0"] [SetUp "1"] [FEN "8/4P1K1/5R2/N1BBk1p1/q5P1/1Q2n3/8/b5r1 w - - 0 1"] [PlyCount "0"] [EventDate "1956.??.??"] 1-0 [Event "2#"] [Site "?"] [Date "1966.??.??"] [Round "?"] [White "Karpov, V."] [Black "1872.53"] [Result "1-0"] [SetUp "1"] [FEN "1b2r3/1P4p1/Q7/1p1kPR1N/1P6/Kp1P2RB/2N1Pr2/7b w - - 0 1"] [PlyCount "0"] [EventDate "1966.??.??"] 1-0 [Event "2#"] [Site "?"] [Date "1966.??.??"] [Round "?"] [White "Sadovsky, V."] [Black "4215.44"] [Result "1-0"] [SetUp "1"] [FEN "2N2K2/2p5/P4QN1/2kp4/PpqR4/1pn5/1P2P1B1/2R5 w - - 0 1"] [PlyCount "0"] [EventDate "1966.??.??"] 1-0 [Event "3#"] [Site "?"] [Date "1925.??.??"] [Round "?"] [White "Malakhov, N."] [Black "1135.37"] [Result "1-0"] [SetUp "1"] [FEN "5Q2/KppNp3/2Pk2Pn/5p2/2Rp1Np1/8/3Pp3/b7 w - - 0 1"] [PlyCount "0"] [EventDate "1925.??.??"] 1-0 [Event "3#"] [Site "?"] [Date "1965.??.??"] [Round "?"] [White "Pinot, GT."] [Black "0010.40"] [Result "1-0"] [SetUp "1"] [FEN "3k4/3P4/2P2P2/2KP4/5B2/8/8/8 w - - 0 1"] [PlyCount "0"] [EventDate "1965.??.??"] 1-0 [Event "5#"] [Site "?"] [Date "2013.??.??"] [Round "?"] [White "Bruch, W & Kutzborski D"] [Black "3885.28"] [Result "1-0"] [SetUp "1"] [FEN "n2rb2q/3p4/p2Rp1p1/1pBNk1p1/rp2PR1p/bN2P3/6BK/8 w - - 0 1"] [PlyCount "9"] [EventDate "2013.??.??"] 1. Nd4 $1 {(2 Cf3#)} (1. Nd2 $2 Qh5 $1) 1... Qh5 (1... g4 $2 2. Rxg4 Qf6 3. Rf4 ) 2. Nc6+ $3 (2. Rf7 $2 Bxf7 3. Rxd7 exd5) (2. Rf6 $2 Nc7 (2... Qg4)) (2. Nf6 $2 gxf4) (2. Rxd7 $2 Bxd7 $1 3. Nc6+ Bxc6) 2... dxc6 3. Rd7 $3 {Two threats, but which do not exploit the double interception, so no Novotny yet.} b3 (3... Rxd7 4. Bd4+ Kd6 5. e5#) (3... exd5 $2 4. Re7#) 4. Nb4 $3 {Four threats..} gxf4 (4... Bxb4 5. Bd4#) (4... Rxd7 5. Nxc6#) (4... Bxd7 5. Nd3#) ( 4... Rxb4 5. Bd6#) (4... Qd1 5. Nxc6#) 5. Bd4# {Two Novotny at the same time !} 1-0 [Event "5#"] [Site "?"] [Date "1934.??.??"] [Round "?"] [White "Cheron, A."] [Black "0745.33"] [Result "1-0"] [SetUp "1"] [FEN "k3rn2/Pr6/3p4/PN1B4/8/K1p1N2b/2P1p3/R7 w - - 0 1"] [PlyCount "0"] [EventDate "1934.??.??"] {Given at the 2018 Holland Championship. Was only solved by 2 competitors. } -- 1-0 [Event "h#2 4 var"] [Site "?"] [Date "1968.??.??"] [Round "?"] [White "Caresmel, A."] [Black "4777.24"] [Result "1-0"] [SetUp "1"] [FEN "N5q1/3n4/1p6/pRB1pPQ1/2kr4/3b3r/1np1P1K1/b7 b - - 0 1"] [PlyCount "0"] [EventDate "1968.??.??"] 1-0 [Event "h#3,5 2 sol"] [Site "?"] [Date "2018.??.??"] [Round "?"] [White "Jones, Ch"] [Black "3146.23"] [Result "1-0"] [SetUp "1"] [FEN "2K5/5n1B/1p3p2/3q1P2/3n4/RP1k3b/1p6/8 w - - 0 1"] [PlyCount "0"] [EventDate "2018.??.??"] 1-0 [Event "h#6 2 sol"] [Site "?"] [Date "2003.??.??"] [Round "?"] [White "Jonsson, Ch"] [Black "0013.23"] [Result "1-0"] [SetUp "1"] [FEN "k7/5p2/8/6n1/6pK/6Pp/4P2B/8 b - - 0 1"] [PlyCount "0"] [EventDate "2003.??.??"] 1-0 [Event "s#2"] [Site "?"] [Date "2013.??.??"] [Round "?"] [White "Labai, Z."] [Black "1545.36"] [Result "0-1"] [SetUp "1"] [FEN "5b1N/1p2r1pR/1P4P1/2K1k1pN/2Rn1pQ1/4p3/p3P3/B7 w - - 0 1"] [PlyCount "0"] [EventDate "2013.??.??"] 0-1 [Event "s#3"] [Site "?"] [Date "2002.??.??"] [Round "?"] [White "Nikoletic, V."] [Black "4588.35"] [Result "0-1"] [SetUp "1"] [FEN "5N1Q/1qpp4/2np2p1/1rPK1N2/2P2k2/4pn1B/3BP1Rb/1b3R2 w - - 0 1"] [PlyCount "0"] [EventDate "2002.??.??"] {Given at the parallel open at the 2018 Lithuanian Championship. Only one competitor solved it.} -- 0-1 [Event "s#5"] [Site "?"] [Date "2010.??.??"] [Round "?"] [White "Gamnitzer, C."] [Black "4854.36"] [Result "0-1"] [SetUp "1"] [FEN "1b6/8/1N1P2pB/2P3p1/1pRR3Q/2pPk2p/r1p5/rqn1K2B w - - 0 1"] [PlyCount "10"] [EventDate "2010.??.??"] 1. Bb7 $3 {(2 Rd5)} (1. Bc6 $2 Ra7 $1 2. Rd5 Re7 $1 3. Qd4+ Kf3+) (1. Qg4 $2 Nb3+ $1 2. Qd1) (1. Re4+ $2 Kxd3 2. Red4+ Ke3 3. Be4 Nb3+ (3... Ne2+)) 1... Qb3 (1... Ra7 2. Rd5 $3 Rxb7 3. Qd4+ Kf3 4. Qg4+ Ke3 5. Qe2+ Nxe2#) (1... Bxd6 2. Nd5+ $1 Kf3 3. Nf4+ Ke3 4. Ng2+ hxg2 5. Qg3+ Bxg3#) (1... h2 $2 2. Qxh2) 2. Qg4 $1 {(3 Qe2+)} Qxc4 3. Nd5+ Qxd5 4. Bxg5+ Qxg5 5. Qg1+ Qxg1# {The Black Queen attracted from b1 to ... g1. The apotheosis of "gamnitzerism"! One thinks of the word of F. Fargette presenting the book "Zwarte Kunst" of Niemeijer (Th/64 page 1581): the Black Queen, "sometimes witch that it is necessary to drive out, sometimes princess that one must charm" !} 0-1 [Event "2#"] [Site "?"] [Date "1930.??.??"] [Round "?"] [White "Loschinsky, L."] [Black "1858.23"] [Result "1-0"] [SetUp "1"] [FEN "8/K3RbpP/4pN1R/2B1k3/6Qp/2Nr1n2/3nP3/1B1r4 w - - 0 1"] [PlyCount "0"] [EventDate "1930.??.??"] 1-0 [Event "3#"] [Site "?"] [Date "1967.??.??"] [Round "?"] [White "Loschinsky, L."] [Black "1854.55"] [Result "1-0"] [SetUp "1"] [FEN "B3n3/3r1r2/1P1P4/BQpPP1N1/p2k1P1R/Kp1ppR2/8/1b2N3 w - - 0 1"] [PlyCount "0"] [EventDate "1967.??.??"] 1-0 [Event "6#"] [Site "?"] [Date "1964.??.??"] [Round "?"] [White "Loschinsky, L."] [Black "3882.47"] [Result "1-0"] [SetUp "1"] [FEN "1N1K1b1r/P3pPp1/4k1P1/rp1pB1RN/q4RP1/8/p2pB1p1/1b6 w - - 0 1"] [PlyCount "11"] [EventDate "1964.??.??"] 1. Nd7 $1 g1=Q (1... Qc4 $2 2. Nc5+ Qxc5 3. Rf6+ exf6 4. Nf4#) 2. Bc7 $1 a1=Q 3. Bf3 $1 (3. Rff5 $2 Qe4 $1) 3... d1=Q (3... Ba2 4. Rc4 $3 Qxc4 5. Bxd5+ Qxd5 6. Nf4#) (3... Be4 4. Rxe4+ (4. Rff5)) 4. Rd4 $3 {"Interposing itself in the middle of whirlwind of the four furious black Queens" (AV in 1978).} Qa1xd4 (4... Qdxd4 5. Nf4+ Qxf4 6. Bxd5#) (4... Qgxd4 5. Re5+ Qxe5 6. Nc5#) (4... Q4xd4 5. Bxd5+ Qxd5 6. Nf4#) 5. Nc5+ Qxc5 6. Re5# {Published in "Echecs-Hebdo" no 26.} 1-0