There were few freezing problems for this Candlemas course (as of Shrove Tuesday!), the switch to Team Viewer 14 seems to be bearing fruit.
Still the same audience reduced to the hard core with nevertheless a furtive Pierre replaced by Han at short notice.
Here is the detailed (and animated) report of this master class.
---
Master's word
---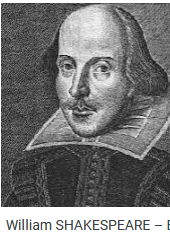 "Fundamentalists often defend theses that I deplore, but a remnant of spiritual health makes them sense the horrible, fluffy concentration camp that benevolent bureaucracies are preparing for us, and their revolt seems to me more respectable than our somnolence. At a time when everyone is crowing about dissidence and marginality, while showing a bewildering mimetic docility, fundamentalists are authentic dissidents" (R. Girard in 1994).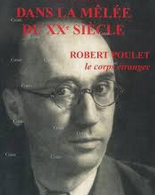 "It is the misfortune of the age, that fools lead the blind" (Shakespeare).
"I will believe in progress when I am shown one of our contemporaries who is wiser, more intelligent and more noble than Aristotle, Marcus Aurelius and Thomas Aquinas" (R. Poulet).
"The ignorant asserts, the learned doubts, the wise reflects" (Aristotle). -- As for me, I reflect little, I doubt more and more often, but at least I affirm... less and less!
The joy of understanding has always appeared to me as the essential element of the chess passion, largely supplanting the joy of winning. Except in a short period (1986-1988) where I had to put it on the back burner, transforming myself into a kind of scoring machine, in order to finish with this damned IM title. On the other hand, when the athletic performance drops off, as it inevitably does at some point, this essential joy remains. And even increases.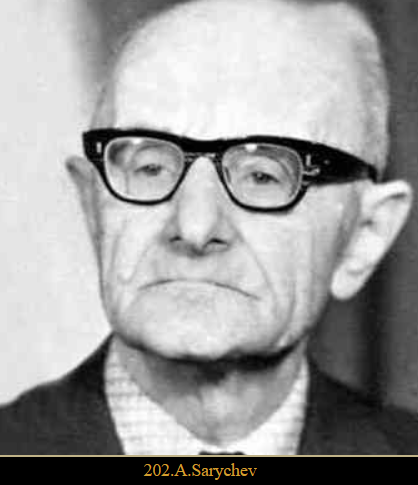 Our first study shows a rescue by self-enclosure. A restored version of a 1961 study, illustrating an even earlier idea. Then a new variation on the well-known theme: "as far as possible?" embellished by a nailing pattern. Then a short but convincing domination.
Beauty and depth: this is how J. Beasley characterises Artur Mandler's style.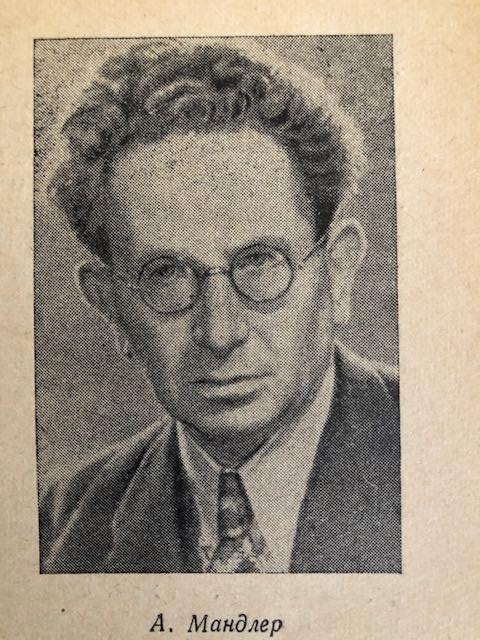 How does a simple move of the white king, from c3 to c4, completely change the play? Also, don't fail to appreciate the twins (commentary on White's 3rd move): why the refutation of 3 Ke3? doesn't work on 3 Kd3? and vice versa; this is precisely the "Mandler theme". In this case, when he is on e3, he suffers an embarrassing check on e6 but when he is on d3, he is too far from f4. In short, 4 studies in one!
Exercises for next time: a black rook, facing 2 knights and a bishop, has only to sacrifice itself against the latter, but will not succeed. Then an exercise of technique in pawn endgame: hardly difficult, but a succession of 13 unique moves. Finally a festival of heavy pieces.
A curious adventure which could have cost a former world champion dearly. Consequence of the necessity to play for the win at all costs, whereas nothing justifies it, except the obligation, in an interzonal, to beat the smallzélos.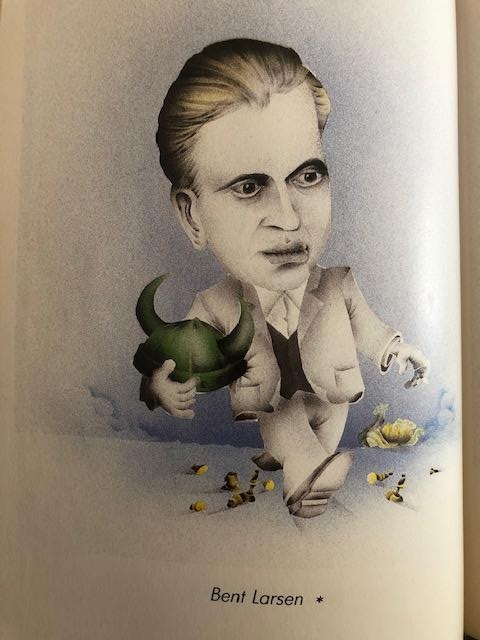 The game of the day is psychedelic. A Black King is on g5, in the presence of all the heavy forces, but his best square was... h3! The great Bent's opponent missed the win, then the draw, but it doesn't matter: he contributes with him to the creation of a masterpiece. At the 42nd move, there is still to play, but it is understandable that White, from "stag" (the meaning of his Slovenian name), has become... goat! What a game! In the suite 31...Kg4!!, do not miss the echo of the wQ-wR-bK trio at move 36. A Nightrider and a Rose (the connoisseurs will understand)!
In the fairy section, a tribute to our master clerk, the king's maker ! It is funny that the inventor of the genre we are illustrating is a compatriot of the co-hero of the day's game, which was not at all premeditated. And that the Nightrider-Rose echo is found, in 2 other fairy problems, with a Nightrider d1 and a Rose... d1, which was not more so!
Training: 12 mates in 2#, several of which are not obvious, but the 3rd ("aristocratic", as they say, as well as the 2nd, i.e. without any pawn on the diagram) seemed to me the most difficult. The "Chep" one was presented at the 2018 Slovakian Championship. The very last one is an amazing blockade.
A recent French 3#, very spectacular. The other 3# mats are easier, but also entertaining. The 4# offers 3 nice and original model mats. The 5# (an Indian, but with which Bishop?) was proposed at the 1989 World Championship. Resting with the mate in 7.
The helpmate 2# (with twin) is almost an echo-chameleon. Abdu's problem is a duplex, i.e. there is also a 2-move helpmate where Black mate: a white move, a black move, a white move and then Black's mate. The Romanian helpmate is in a version by yours truly. I would also prefer to add a bPd3 and that there are only 3 solutions. What do you think?
The 3# helpmate shows us the endgame grandmaster in an unusual role. Finally a selfmate 4# from Nice, neither very easy nor really difficult.
Have a good time. See you in March. Idzcie z Bogiem.
Master's diagrams
[Event "?"] [Site "?"] [Date "1961.??.??"] [Round "?"] [White "Sarychev, A."] [Black "0350.10"] [Result "1/2-1/2"] [SetUp "1"] [FEN "3B4/3B4/8/4r3/2k5/b7/P2K4/8 w - - 0 0"] [PlyCount "10"] [EventDate "1961.??.??"] [SourceDate "2010.01.01"] {AV version 2019.} 1. Kc2 $8 (1. Bc6 $2 Re6 $8 2. Bf3 Rd6+ $8) 1... Re2+ (1... Rd5 2. Be6 $1) 2. Kd1 $3 {[#]} (2. Kb1 $2 Rb2+ $1 3. Ka1 Rd2 $1 4. Be6+ Kb5 $1 $19) 2... Re3 (2... Re4 3. Bf6 $1) 3. Bf5 $3 {Prevents ...Rd3+.} (3. Kc2 $2 Rc3+ $8 4. Kd2 Rd3+ $8) 3... Re5 $1 4. Bb1 $3 {[#]This way of burying oneself alive reminds us of a study by J. Fritz 1939.} Rd5+ 5. Kc2 $3 Rxd8 {Stalemate. One of Spassky's favourite studies (the insolubility of the original, inhumanly difficult study , was ignored at the time)..} (5... Rb5 6. Bf6 $8 {(prevents ...Rb2+)} Rf5 (6... Rh5 7. Kd2 $8 Rh2+ 8. Ke3 $8) 7. Bh4 $8 {(prevents ...Rf2+; note that the wB would also draw if it landed on h6!)} Rh5 (7... Rf1 8. Bg5 $8 Rf2+ 9. Kd1 $8) 8. Be1 $1 (8. Bg3 $1) 8... Rh2+ (8... Rh1 9. Bd2 $8) 9. Kd1 $8 Rh1 10. Ke2 $1 (10. Be4 $1)) 1/2-1/2 [Event "?"] [Site "?"] [Date "1961.??.??"] [Round "?"] [White "Sarychev, A."] [Black "0350.11"] [Result "1/2-1/2"] [SetUp "1"] [FEN "8/2BB4/8/2b5/3k4/4r3/Pp6/1K6 w - - 0 1"] [PlyCount "16"] [EventDate "1961.??.??"] [SourceDate "2010.01.01"] {Unresolvable (see 3rd move) but correct on a human level !} 1. Bd8 (1. Kxb2 Re7 $19) (1. Bg4 Re4 2. Bf5 Re7 3. Bd8 Rb7 $1 $19) (1. Bb5 Kc3 2. Ba5+ Bb4 $8 $19) 1... Kc4 $1 (1... Ba3 2. Bb6+ $8) (1... Re2 2. Bf6+ $8) 2. Kxb2 (2. Bf6 Ba3 $8 3. Bxb2 Re1+ $8) 2... Ba3+ $1 3. Kb1 (3. Kc2 Rc3+ $8 4. Kd2 Rd3+) 3... Re1+ $2 {The monsters of the 21st century provide two winning moves here.} ( 3... Re2 $2 4. Bf6 $8 Rf2 5. Bg7 $8 Rg2 6. Bh8 $3 {[#]} (6. Be5 $2 {(given initially by the author)} Kd3 $3 (6... Rf2 $2 7. Bg7 $8 Kd3 8. Bb5+ $8 Kd2 9. Bb2 $1 $11) 7. Bf5+ (7. Bb5+ Ke3 $8 8. Bc6 Rg6 $8 9. Bd7 Rg5 $8 10. Bf6 Rg2 $8 11. Be5 Kd2 $1 12. Bf4+ Kd3 $1 13. Bf5+ Kd4 $1 14. Bh3 Rb2+ $1 15. Ka1 Re2 $1 16. Bg3 Ke4 $1) 7... Ke3 $3 {[#]} (7... Kd2 $2 8. Ka1 $3 Rg1+ 9. Bb1 $11) 8. Bh7 (8. Ka1 Rg5 $8) 8... Rg5 $8 9. Bf6 Rh5 $8 10. Bg6 Rc5 $3 {: see below 3... Rf3! at 14th}) 6... Kd3 7. Bf5+ $8 Ke3 (7... Kd2 8. Ka1 $8) 8. Ka1 $8 $11) (3... Rf3 $1 {(is an inhuman win)} 4. Bc8 Rf2 $3 5. Ba6+ Kd5 $8 6. Bd3 Rd2 $1 7. Bh7 Kc4 $1 8. Bg8+ Kd3 $8 9. Bh7+ Ke2 $8 10. Bf6 Rd6 $8 11. Bg5 Rd5 $1 12. Bf6 Rh5 $8 13. Be4 Ke3 $8 14. Bg6 Rc5 $8 15. Ka1 Rc6 $8 16. Bg5+ Ke2 $3 17. Bf7 Rc5 $1 18. Bh6 Rc7 $1 19. Bh5+ Kd3 $8 20. Bg6+ Kc4 $8 21. Kb1 Kc3 $1 22. Bf4 Rc5 23. Bg3 Rg5 $1 24. Be1+ Kc4 $1 25. Bf7+ Kd3 $8 26. Bf2 (26. Be8 Rg1) 26... Rg2 27. Ba7 (27. Bb6 Rb2+) 27... Rg7 $19) (3... Rc3 $1 4. Be6+ Kd3 $8 5. Bf5+ Ke2 $8 6. Ka1 Rc6 $3 7. Bh7 Ke3 $3 8. Bb1 Kd4 $3 9. Bf5 Kc3 $1 10. Kb1 (10. Ba5+ Kc4 $8) 10... Rc5 (10... Kc4 $1) 11. Bh7 Rh5 $8 12. Bf6+ Kd2 $8 13. Be4 Ke3 $8 {as above}) 4. Kc2 Re2+ {We can start here, or better, by placing the wK on d2 and the bR on e5. See elsewhere.} 5. Kd1 $8 Re3 6. Bf5 $3 Re5 7. Bb1 $3 Rd5+ 8. Kc2 $3 Rxd8 {Stalemate.} 1/2-1/2 [Event "?"] [Site "?"] [Date "1939.??.??"] [Round "?"] [White "Fritz, J."] [Black "0323.01"] [Result "1/2-1/2"] [SetUp "1"] [FEN "7n/8/5r1B/8/2k5/1p5B/8/1K6 w - - 0 1"] [PlyCount "13"] [EventDate "1939.??.??"] [SourceDate "2010.01.01"] {Praise of passivity.} 1. Bg7 $8 (1. Bg5 $2 Rf3 $8 2. Bc8 Kc3 $1 3. Ba6 Nf7 $19) 1... Rg6 (1... Rf3 2. Be6+ $8 Kb4 3. Bxh8 $8 $11) (1... Rd6 2. Bf1+ $1 Kd5 3. Bxh8 $11) 2. Bxh8 $8 (2. Bf1+ $2 Kb4 $8 3. Bxh8 Rg1 $8 $19) 2... Rh6 (2... Rg1+ 3. Kb2 $8 Rh1 4. Be6+ $8) 3. Bf1+ $8 (3. Bg7 $2 Rxh3 $8 {(it's with a bishop-pawn that it draws, not here !)} 4. Bf6 Rh2 5. Be5 Rg2 6. Bf6 b2 $3 7. Ka2 Rc2 $1 $19) 3... Kb4 (3... Kc5 4. Kb2 Rxh8 5. Kxb3 $8 $11) 4. Ba1 $3 {[#]The Bishop has decided to bury himself alive.} (4. Bg7 $2 Rh1 $8 $19) 4... Rh1 5. Kb2 $3 {[#]} Rh2+ ( 5... Rxf1 {pat}) 6. Kc1 $3 {[#]} (6. Kb1 $2 Ka3 $8 $19) 6... Ka3 7. Kd1 $8 {Published in "la Revue des Echecs" no 8.} 1/2-1/2 [Event "?"] [Site "?"] [Date "1986.??.??"] [Round "?"] [White "Kralin, N & Krikheli I"] [Black "0131.03"] [Result "1-0"] [SetUp "1"] [FEN "8/8/8/3R4/3Np2b/6p1/p4k2/7K w - - 0 1"] [PlyCount "23"] [EventDate "1986.??.??"] [SourceDate "2010.01.01"] 1. Rf5+ $8 Ke1 (1... Ke3 2. Nb3 $8 Kd3 3. Nc1+ $8 Kd2 (3... Kc2 4. Nxa2 $8 Be7 {(against both Rc5+ & Nb4+)} 5. Re5 $1 Ba3 6. Rxe4 $8 Kb3 7. Re2 $8 Bb2 8. Nb4 $8 $18) 4. Nxa2 $8 e3 5. Rd5+ $8 Kc2 6. Kg2 $8 Be7 (6... e2 7. Nb4+ $8 Kc3 8. Nd3 $8) 7. Re5 $1 Kd2 8. Rxe7 $1 e2 9. Rd7+ $8 Ke1 (9... Kc2 10. Nb4+ $8 { & Cd3}) 10. Rb7 $1 Kd2 11. Rb2+ Kd1 12. Nc3+ $8) 2. Ra5 $8 (2. Nb3 $2 e3 $1 ( 2... Kd1 $1 3. Re5 Kc2 $1) 3. Kg2 e2 4. Rc5 a1=Q $1 5. Nxa1 Kd1 $11) (2. Kg2 $2 Kd2 $1 {(or on d1)} 3. Rc5 e3 $1 4. Nb3+ (4. Nf3+ Kd1 $8 5. Ra5 e2 $8) 4... Kd3 $8 5. Nc1+ (5. Rc1 e2 $1) 5... Kd2 $8 6. Nxa2 e2 $8 7. Rd5+ Ke3 $8 8. Re5+ Kd2 $8 $11) 2... Kf1 (2... Bf6 3. Nc2+ $8 Kd2 4. Rxa2 $8 e3 5. Kg2 $1 e2 6. Nd4+ $8 ) 3. Rxa2 $8 g2+ (3... e3 4. Rg2 $8 {parrying the threat ...g2+ Rxg2 ...Bf2!}) 4. Rxg2 $8 Bf2 $1 {With a pawn against a rook, Black resists. But there will be a surprise.} 5. Nf5 $3 {[#]} (5. Nb3 $2 e3 $8 6. Rg8 e2 $8 7. Nd2+ Ke1 8. Ne4 (8. Nf3+ Kd1 $8 9. Rd8+ Kc1 $8 $11) 8... Be3 $8 (8... Kf1 $2 9. Rf8 $8 e1=Q 10. Ng3# {as in the main suite}) (8... Bd4 $2 9. Rd8 $8 Kd1 10. Nc3+ $8) 9. Kg2 (9. Rg2 Bd4 $1 10. Ng3 Bf2 $8 11. Ne4 Bd4 $11) 9... Kd1 $8 10. Nc3+ Kd2 $8 $11) 5... e3 (5... Ke1 6. Rg4 $1 e3 7. Kg2 $1 e2 8. Re4 $18) 6. Rg7 $3 {[#]Do not not always go "as far as possible" !} (6. Rg8 $2 e2 $8 7. Rf8 Ke1 $8 8. Kg2 (8. Rd8 Bb6 $1 {or ...Kf1!}) 8... Bb6 $3 {[#](prohibiting "d" column)} 9. Ra8 (9. Rf7 Kd1 $1 10. Rd7+ Kc1 $1) 9... Kd2 $1 (9... Kd1 $1 10. Ra1+ Kd2 $8 11. Nh4 e1=N+ $8) 10. Nh4 e1=N+ $8) (6. Rg6 $2 e2 $8 7. Rf6 Ke1 $8 8. Kg2 (8. Rd6 Bc5 $1 {or ...Kf1!}) 8... Bc5 $3 {[#](echo ban)} 9. Ra6 Kd2 $1 {or .. .Kd1! as already seen}) 6... e2 7. Rf7 $8 Ke1 (7... Bc5 8. Ne3+ $8 Ke1 9. Ng2+ $8 Kd2 10. Rd7+ $8 Kc3 11. Rc7 $8 Kd4 12. Rc8 $1 Bd6 13. Re8 $1 Be5 (13... Kd3 14. Rd8) 14. Kg1 $18) (7... e1=Q 8. Ng3# $1 {[#]is of course the "main variation" for the authors}) 8. Kg2 $8 (8. Rd7 $6 Kf1 $1 9. Rf7 $8 Ke1 10. Kg2 $8 {is a waste of time}) 8... Bc5 9. Rd7 $1 {[#]As in the variation 7.. .Bc5, access to the "d" file is necessary.} (9. Kf3 $1 Kd2 10. Rd7+ $8) (9. Nh4 $1 Kd1 10. Rd7+ $8) 9... Bf2 (9... Bb4 10. Nh4 $1 Bd6 11. Nf3+) 10. Rd3 $1 {Z} Be3 {Otherwise mat in 2.} 11. Rxe3 (11. Nh4) 11... Kd2 12. Kf2 $8 1-0 [Event "?"] [Site "?"] [Date "1896.??.??"] [Round "?"] [White "Troitzky, A."] [Black "4004.12"] [Result "1-0"] [SetUp "1"] [FEN "2n4K/8/8/2p4p/3k4/Nq6/4P3/5Q2 w - - 0 1"] [PlyCount "7"] [EventDate "1896.??.??"] [SourceDate "2010.01.01"] {The 2nd move, quiet, decides by domination} 1. Qf6+ $8 (1. Qf4+ $2 Kc3 $8 $17) 1... Ke4 {The only move not allowing an "enfilade".} 2. Nb1 $3 {[#] The only winning move has a curious look. The threat is Nd2+.} Qg3 (2... Qb6 3. Nc3+ $1 ({or} 3. Nd2+ $1) 3... Ke3 4. Nd5+ $8) (2... Qb8 3. Qf3+ $8 Kd4 4. Qd3+ $8 Ke5 5. Qg3+ $8) (2... Qb4 3. Nc3+ $8 Ke3 4. Nd5+ $8) (2... Qxb1 3. Qg6+ $8) (2... Qe3 3. Nc3+ $8) (2... Qb7 3. Qf3+ $8) (2... Qh3 3. Nd2+ $8 Ke3 4. Qc3+ $8) 3. Nd2+ $8 Kd5 (3... Ke3 4. Nf1+ $8) 4. e4# $1 1-0 [Event "?"] [Site "?"] [Date "1952.??.??"] [Round "?"] [White "Mandler, A."] [Black "0400.21"] [Result "1-0"] [SetUp "1"] [FEN "8/6p1/1k2P1P1/3R4/8/2K5/8/7r w - - 0 1"] [PlyCount "17"] [EventDate "1952.??.??"] [SourceDate "2010.01.01"] {Twins qualified as "false" by the author because "the solution in one does not enter in the other". But he adds that the value is no less: the surprise is that two almost identical positions are solved in totally different ways.} 1. Kd2 $3 {[#]} (1. e7 $2 Re1 $8 2. Rd7 Kc6 $1 $11) (1. Kc4 -- {(twin)} 2. e7 $3 {[#]} (2. Rd7 $2 Kc6 $8 3. Rxg7 Rg1 $8 4. e7 Kd7 $1 $11) (2. Re5 $2 Rc1+ $8 3. Kb4 {(Kd3 ...Rd1+ & ...Rd8)} Rb1+ $8 {(... Rc8? Rb5+! ...Kc6 Rc5+! ...Kb7 e7!! ...Re8 Kc4!! ...Rxe7 Kd5!! as below)} 4. Ka3 Ra1+ $8 5. Kb3 Ra8 $8 $11 6. Kc4 Ra4+ 7. Kd5 {here a instructive mistake would be} Ra5+ $2 {(...Kc7!!)} 8. Kd6 $8 Rxe5 9. e7 $3 {[#]} {(Kxe5? ...Kc7=)} Re1 10. Kd7 $8 $18) (2. Rd6+ $2 Kc7 $8 3. Rd7+ {(e7 ...Re1)} Kc6 $8) 2... Re1 $1 (2... Rc1+ $6 3. Kd4 $8 Rd1+ 4. Ke5 $1) 3. Rc5 $3 {[#](a difficult move, for a continuation that is no less difficult !)} (3. Rd7 $2 Kc6 $8 $11) 3... Rxe7 (3... Rc1+ 4. Kd5 $3 Rxc5+ {(...Rd1+ Ke6!)} 5. Kd6 $1 Rc6+ {(or ... Rc8)} 6. Kd7 $8 Rxg6 7. e8=Q $8 Rf6 8. Qe7 $18) 4. Kd5 $3 {[#]} Re1 (4... Rd7+ 5. Ke6 $8 Ra7 6. Rc8 $1) (4... Ra7 5. Rc8 $1) 5. Rc6+ $8 (5. Kd6 $2 Rd1+ $8 6. Rd5 Rg1 $8) 5... Kb7 6. Re6 $8 {[#]} Rd1+ 7. Ke5 $8 Kc8 (7... Re1+ 8. Kd6 $8 Rd1+ 9. Ke7 $8 Rf1 10. Ke8 $8) 8. Re7 $8 Kd8 9. Rxg7 $8 Re1+ (9... Rf1 10. Rh7 $1) 10. Kf6 $1 Rf1+ 11. Ke6 $8 Re1+ 12. Kf7 $8 Rf1+ 13. Kg8 $8 Rg1 14. Kh8 $1 Ke8 15. Rg8+ $8 Ke7 16. Kg7 $1 $18) (1. Rd7 $2 Kc6 $1 (1... Rg1 $1 {idem}) 2. Rxg7 Rg1 $3 {[#] (emphasises wR's passivity)} 3. Kd4 (3. Rg8 Kd6 $1 4. g7 Kxe6 $11) 3... Kd6 $8 4. e7 Kd7 $1 5. Ke5 Rg2 $1 (5... Re1+ $1) (5... Rg3 $2 {(you must keep the safety distance: 3 squares between bR & wP)} 6. Kf5 $8 Rf3+ 7. Kg4 $8 Rf1 8. Rh7 $1) (5... Ke8 $1) 6. Kf5 Rf2+ $8 7. Kg4 Rg2+ $8 8. Kf3 Rg1 $1 $11 {or in g5: a small fortress to remember}) (1. Rd6+ $2 Kc5 $1 2. Rd7 Re1 $11 ) (1. Kd4 $2 Rd1+ $1 2. Ke5 Rxd5+ $8 3. Kxd5 Kc7 $8 $11 {(the fact that this pawn endgame is a draw is essential for the understanding of the Mandlerian works)} 4. Kc5 Kc8 $1 5. Kc6 Kd8 $8 6. Kd6 Ke8 $8 $11) (1. Re5 $2 Rc1+ $1 (1... Rh8 $1) 2. Kd2 (2. Kd4 Rd1+ $8) 2... Rc8 $8 $11) 1... Rh8 (1... Kc7 2. Rd7+ $1 ({ou} 2. Ke2 $1 Ra1 3. Kf2 $3 {(to avoid the above-mentioned fortress after Rxg7)} Ra2+ 4. Kf3 $1) (2. e7 $2 Rh8 $1) 2... Kc6 (2... Kc8 3. Rxg7 $1) 3. Rd8 $3 {[#]} (3. Rxg7 $2 Rg1 $8) 3... Rh2+ 4. Ke3 $8 Rh1 5. Kf2 $8 Rh2+ 6. Kf3 $3 (6. Kg3 $2 Re2 $8 7. Rd7 Re1 $3 8. Rxg7 Rg1+ $8 9. Kf4 Kd6 $8 10. e7 Kd7 $8 $11 {as already seen}) 6... Rh3+ 7. Kg4 $1 Re3 8. Rd7 $1 Rxe6 9. Rxg7 $8 Kd6 10. Kg5 $1 Re1 11. Ra7 $1 $18) (1... Rh2+ 2. Ke3 $1 Rh1 3. Kf2 $8 Rh2+ 4. Kf3 $8 {as above}) 2. Rd7 $8 Kc6 (2... Rg8 3. Ke3 $1 Re8 (3... Kc6 4. Kf4) 4. Rxg7 $1 Rxe6+ 5. Kf4 $1) (2... Re8 3. Rxg7 $8 Rxe6 4. Kd3 $1 Kc6 5. Rg8 $8 (5. Kd4 $2 Kd6 $8 $11) 5... Kd7 6. g7 $8) 3. Rxg7 $3 {Pg7 is doomed, it comes to mind to play the King first, but its two candidate moves are the subject of twin studies published two years earlier! } ({ attempt to improve the location of the White King fails :} 3. Ke3 $2 Rh1 $3 {[#]} ( 3... Re8 $2 4. Rxg7 $1 Kd6 5. Kf4 $8 Kxe6 6. Kg5 $1 {or Rf7!}) (3... Rh2 $2 4. Rxg7 $1 Rg2 5. Kf3 $8 Rg1 6. Ra7 $3 Rxg6 7. e7 $8 Rg8 {(...Re6 impossible)} 8. Ke4 Kd6 9. Kf5 $8) 4. Rxg7 (4. Kf2 Rh5 $3 {(succeeds in regaining the "g" column)} 5. Rxg7 Rg5 $8 6. Kf3 Kd6 $8 $11) (4. Kf3 Rf1+ $1 {(or ...Rg1!)} 5. Kg4 Rg1+ $8 ) 4... Rg1 $8 5. Kf4 (5. Ra7 Rxg6 $8 6. e7 Re6+ $8 {(bK is unfortunately on the column)} 7. Kf4 Kd6 $1 8. Ra6+ Kxe7 $8) 5... Kd6 $8 6. e7 Kd7 $8 $11) ({This one also :} 3. Kd3 $2 Re8 $3 {[#]} (3... Rh1 $2 4. Rxg7 $8 Rg1 {(...Kd6 Rh7! ...Rg1 e7! ...Kd7 g7!)} 5. Ra7 $3 Rxg6 6. e7 $8 Re6 {(... Rg8 Ke4)} 7. Ra6+ $8) (3... Rh3+ $2 4. Ke4 $1) 4. Rxg7 Kd6 $3 {(uses the distance from the wK: there is no Kf4)} (4... Rxe6 $2 5. Rg8 $3 Kd7 {(... Rb7 Rd4)} 6. g7 $8 Rg6 7. Ra8 $1) (4... Kd5 $2 5. e7 $8 Ke6 6. Rh7 $3 {: text at 6th}) 5. e7 Rxe7 $8 6. Rh7 Re1 $1 $11 {followed by ...Ke6 or ...Rg1}) 3... Kd6 ( 3... Rh2+ 4. Kd3 $1 (4. Ke3 $1 Rg2 5. Kf3 $8) 4... Rg2 5. Ra7 $8 Rxg6 6. e7 $8 $18 {as already seen, the bR having no access in e6}) (3... Re8 4. e7 $1 (4. Rf7 $1 Rxe6 5. g7 $8 Rg6 6. Rf6+ $8) 4... Kd7 5. Kd3 $8 Rxe7 (5... Rh8 6. Rf7 $1 Ke8 7. g7 $1) 6. Rh7 $8 Ke6 7. g7 $8 $18) 4. e7 $8 Ke6 (4... Kd7 5. Rf7 $1 Ke8 6. g7 $8 Rg8 7. Rf8+) 5. Kd3 $3 {The King's Column must still be avoided!} (5. Rh7 $2 Rg8 $3 {[#](compare with text, where wK is on d3)} 6. Rf7 (6. Ke3 Kd7 $8 {: no Kf5}) 6... Re8 $8 7. Ke3 Rxe7 $8 $11) (5. Ke3 $2 {(the column undermined !)} Re8 $8 6. Rh7 Kf6 $1 {(or on f5)} (6... Rxe7 $2 7. Kf4 $3) 7. g7 Rxe7+ $3) (5. Rf7 $2 Re8 $3 {[#]} 6. Kd3 Rxe7 $8 $11) (5. Kc3 $1 {(also wins, but with less choice)} Re8 6. Rh7 $8 Rg8 7. Rf7 $3 {[#]} (7. Kd4 $2 Kd7 $8) 7... Re8 8. Kd4 $8 Rxe7 (8... Ra8 9. Rf8 $1) 9. Rxe7+ $8 Kxe7 10. Ke5 $8 Ke8 11. Ke6 $1 (11. Kf5 $1 Ke7 12. Kg5 $1 {for Kh6}) 11... Kf8 12. Kf6 $8 $18) 5... Re8 (5... Kd7 6. Rf7 $1 {is known}) 6. Rh7 $3 {[#]The key move.} Rg8 (6... Kf6 7. g7 $8 { (because the wK is not on the "e" column)} Kf7 8. Rh8 $1) (6... Rxe7 7. g7 $8 Rd7+ 8. Ke4) 7. Ke4 $1 (7. Rf7 $1 {(given by AM, and in any case necessary, see below)} Re8 8. Ke4 $1 Rxe7 (8... Ra8 9. Rf8) 9. Rxe7+ $8 {: see 5 Kc3!}) 7... Kf6 (7... Kd7 8. Kf5 $3) (7... Re8 8. g7 $8 Kf6 (8... Kf7 9. Kf5 $1 ) 9. Kd5 $1) 8. Rf7+ $3 {[#]} (8. Kd5 $2 Kxg6 $8 9. Rh1 Kf7 $8 10. Kd6 Ke8 $3 $11) 8... Kxg6 (8... Ke6 9. Rf8 $1) 9. Rf8 $8 1-0 [Event "Petropolis Interzonal"] [Site "Petropolis"] [Date "1973.??.??"] [Round "1"] [White "Tan Lian Ann"] [Black "Smyslov, V."] [Result "0-1"] [ECO "B07"] [WhiteElo "2365"] [BlackElo "2600"] [PlyCount "73"] [EventDate "1973.??.??"] [EventType "tourn"] [EventRounds "17"] [EventCountry "BRA"] [EventCategory "12"] [SourceDate "2010.01.01"] 1. e4 d6 2. d4 Nf6 3. Nc3 g6 4. Bc4 Bg7 5. Qe2 c6 6. e5 Nd5 7. Bd2 {The material in d5 is obviously untouchable.} O-O 8. Bb3 a5 9. a4 dxe5 10. dxe5 Na6 11. Nf3 Nc5 (11... Bg4 $1) 12. Bxd5 cxd5 13. Be3 Ne4 (13... b6 {for ... Ba6 or ...Bg4}) 14. Bd4 Nxc3 15. Bxc3 b6 16. Qd2 Ba6 17. h4 Qd7 $6 (17... h5) 18. h5 Qg4 $6 (18... Rfc8) 19. O-O-O $1 Qxa4 20. Kb1 $16 Rfc8 $6 (20... Rad8 21. Rh4 d4 22. Nxd4 Bxe5 23. Qh6) (20... Bc4 21. b3 Bxb3 22. cxb3 Qxb3+ 23. Bb2 ) 21. Rh4 $1 Qe8 (21... Rc4 22. hxg6 $1 (22. Nd4 Bxe5 $6 23. hxg6 $18) (22. b3 Qb5 $8 23. hxg6 hxg6 24. Nd4) 22... Rxh4 (22... hxg6 23. Nd4) 23. gxf7+ Kf8 ( 23... Kh8 24. e6 $1) 24. Nxh4 Qxh4 25. Qxd5 $18) 22. hxg6 $18 hxg6 (22... fxg6 23. Ng5 (23. Rdh1)) 23. Rdh1 $1 {Threat of a double sacrifice on h8, then Qh6+, e6 ...f6 and the node Ng5.} Rc4 (23... Bb7 24. Rh8+ $3) (23... Rxc3 24. Rh7 { (menace Txg7+)} Qf8 25. Qxc3 $18) 24. Rh7 $1 {The above-mentioned threat is not countered! But this is not the only win.} (24. e6 $2 Rxh4 $8 (24... fxe6 $2 25. Rh8+)) (24. Rh8+ $1 Bxh8 25. Rxh8+ Kxh8 26. Qh6+ Kg8 27. e6 $3 (27. Ng5 $2 e6 $8 28. Nh7 $2 (28. Bd2 $1 f5 $1 {(or ...Rxc2!)} 29. Qh7+ $8 Kf8 30. Ne4 $3 Qf7 $8 31. Bh6+ $8 Ke7 $8 32. Bg5+ $8 Kf8 $8 $11) 28... Rf4 $3 $19 {[#]}) 27... f6 ( 27... Rxc3 28. Ng5 $8 Rh3 29. gxh3 $8 {: without the modest g2-pawn, one would not win: Qxh3 ...Kg7! exf7 ...Qb5!!}) 28. Ng5 $3 Rh4 29. Qxh4 $18) 24... Qf8 25. e6 $1 {[#]} Rxc3 (25... Bxc3 26. bxc3 $18) 26. exf7+ $1 (26. Ng5 $1 Rxc2 ( 26... f6 27. Nf7) 27. Qxc2 Rc8 28. Rxg7+) (26. Ne5 $1 fxe6 27. Qxc3 $1 (27. Qg5 $1) 27... Qf5 28. Nxg6) (26. bxc3 $1 fxe6 27. Qe3 $1) 26... Qxf7 (26... Kxf7 27. Qxc3) 27. bxc3 $6 {The master of Singapore misses the coup de grace against the former world champion.} (27. Rxg7+ $1 Qxg7 (27... Kxg7 28. Qh6+ Kf6 29. Qf4+ Kg7 30. Rh7+) 28. Qxd5+ Qf7 29. Qxa8+ Rc8 30. Qxa6 $18) (27. Ne5 $1 Qe6 (27... Qf5 28. Qxd5+) 28. Rxg7+) (27. Ng5 $6 Rxc2 $3 28. Rxg7+ Kxg7 $8 29. Rh7+ Kg8 30. Rh8+ $3 Kg7 31. Qxc2 Rxh8 32. Nxf7 Kxf7 33. Qb3 $16) 27... Rd8 28. Ne5 $1 { But this does not save Black.} Qf6 29. f4 d4 30. g4 $6 (30. cxd4 $1 Bb7 31. Qe3 $1) 30... Bb7 $1 31. R1h3 (31. g5 Qe6 $1 32. R1h4 Be4 { (for ...Qb3+)} 33. c4 Qd6 34. Ka2 Qb4 35. Qxb4 axb4 36. Kb3) (31. R1h4 $1 Rd5 32. g5 Qd6 33. c4 Rxe5 34. Rxg7+ $1 Kxg7 35. fxe5 Qxe5 36. Qxd4 $18) 31... Rd5 $1 32. cxd4 $2 (32. g5 $1 Qd6 33. c4 Rxe5 $1 34. Rxg7+ $1 {as above}) 32... Qd6 $1 $11 33. Qh2 (33. Rxg7+ Kxg7 34. Rd3 $11) (33. c3 Rb5+ $8 34. Ka2 Be4 $11) 33... Qb4+ $8 34. Ka2 Qa4+ $8 35. Ra3 (35. Kb2 Rb5+ (35... Qxd4+ 36. c3 $8 Qd2+ $8 37. Qxd2 Rxd2+ 38. Kc1 Re2 $11) 36. Kc1 Qa1+ 37. Kd2 Qxd4+ 38. Rd3 Qb4+ 39. Kd1 $11) 35... Qxd4 36. Rxg7+ Kxg7 37. Rh3 $1 $138 {It is always equal, but white flag falls !} (37. Rh3 Qa4+ 38. Kb2 Qb4+ 39. Ka2 $11 (39. Rb3 $2 Qd4+ 40. Ka2 {(c3 ...Dd1!)} Rxe5 $1 41. fxe5 Bd5) 39... Rd2 40. Rh7+ $8 Kf6 $8 41. Qh4+ Ke6 42. Rxe7+ $8 Qxe7 43. f5+ $8 gxf5 44. gxf5+ Kd6 $8 45. Nc4+ $8 Kd7 $8 46. Qxe7+ Kxe7 47. Nxd2 $11) 0-1 [Event "Ljubljana/Portoroz"] [Site "?"] [Date "1977.??.??"] [Round "?"] [White "Jelen, I."] [Black "Larsen, Be"] [Result "0-1"] [ECO "A30"] [PlyCount "83"] [EventDate "1977.??.??"] [SourceDate "2010.01.01"] {23/65} 1. Nf3 b6 2. g3 Bb7 3. Bg2 c5 4. c4 g6 5. O-O Bg7 6. d4 cxd4 7. Nxd4 Bxg2 8. Kxg2 Nc6 9. Nc2 (9. Nxc6 dxc6 10. Nd2 Nf6 11. Qc2) 9... Rc8 10. Ne3 ( 10. Nba3) 10... Nf6 (10... f5) 11. Nc3 O-O 12. Rb1 e6 13. b3 d5 14. cxd5 Nb4 ( 14... Ne7 {BL}) 15. Ba3 $1 a5 (15... Rxc3 $2 16. Bxb4) 16. Qd2 $1 (16. Rc1 Nfxd5 {BL}) 16... Ng4 17. Ncd1 $1 (17. Nxg4 Bxc3 18. Qf4 h5 19. Ne3 exd5 20. Rbd1 d4 21. Bxb4 axb4 22. Nc2) 17... Nxe3+ 18. Nxe3 Bc3 19. Qd1 $8 Re8 $6 ( 19... Qe7) 20. Bxb4 (20. dxe6 $1 Rxe6 (20... fxe6 21. Bxb4 axb4 22. Qc2 Bd4 23. Qe4 {and black pawn chain is not very shiny}) 21. Qxd8+ Rxd8 22. Rfd1 $1 Rxd1 (22... Ra8 23. Rbc1 $1 Nxa2 $2 24. Rc2) (22... Rc8 23. Rbc1) 23. Rxd1 {BL} Nxa2 $2 24. Rd8+ Kg7 25. Bf8+ Kf6 26. Nd5+ Kf5 27. Rc8 $3 {[#]} (27. Kf3 g5 ) 27... Bb4 (27... Be5 28. f3) (27... Rxe2 28. Nxc3 Rc2 29. Bg7 f6 30. Bxf6) 28. Nf4 $3 Re4 (28... Rf6 29. Bg7 Rd6 30. Re8 $1 {with mate}) 29. f3 $1 Re3 ( 29... Rd4 30. e4+ Ke5 31. Bg7+ f6 32. Re8+ Kd6 33. Rd8+) 30. Kf2 Rc3 31. e4+ Ke5 32. Re8+ $3 {[#]} (32. Bg7+ f6 33. Re8+ Kd6 34. Bxf6 Rxb3) 32... Kd4 (32... Kf6 33. Nd5+ $1 {and mate in 2}) 33. Rd8+ $1 Ke5 34. Bg7+ $1 f6 35. Rd5#) 20... axb4 21. Qd3 (21. dxe6 Rxe6 22. Rc1 Rd6 23. Qc2) 21... Rc5 $1 {[#]} 22. dxe6 Qa8+ $1 23. Kg1 Rxe6 (23... Rd8 24. Qc2 (24. exf7+ $2 Kg7 {(wQ domination !)} 25. Qc2 Bf6 26. Nc4 b5) 24... Bf6 25. e7 $3 {[#]} Rxc2 (25... Bxe7 26. Qb2 $8) 26. exd8=Q+ Qxd8 27. Nxc2 Qd2 28. Ne3) 24. Rbd1 Qxa2 (24... Kg7 25. Nc2 (25. Nd5 {BL} Qxa2 26. Nxb4 $1) 25... Qxa2 26. e3 Rf6 (26... Qxb3 27. Nd4) 27. Rb1) 25. Qd8+ Kg7 26. Nd5 Qxb3 27. Ne7 Qc4 (27... Rxe2 $2 28. Qg8+ $8 Kh6 (28... Kf6 29. Rd6+ $1 Ke5 30. Qb8 $1) 29. Qf8+ $8 Kg5 30. Ng8 $1 $18) (27... Rxe7 {BL} 28. Qxe7 Re5 $11) 28. Qg8+ Kf6 $8 (28... Kh6 $2 29. Qf8+ $1 Kg5 30. Qxf7) 29. Qh8+ Kg5 $8 ( 29... Kxe7 $4 30. Qd8#) 30. Qf8 (30. Qd8 Bf6 $1 31. Qd2+ Kh5 32. Nd5 $11) 30... Rxe2 $1 31. Ng8 $6 (31. h3 $3 {(avoids all the trouble)} b3 32. Ng8 $1 Rc8 $8 33. f4+ Kf5 $8 34. g4+ Ke4 35. Qe7+ $8 Qe6 $8 36. Qb7+ $8 Qc6 $8 (36... Rc6 $2 37. Ne7) 37. Qe7+ $8 Qe6 $11) 31... h5 $2 {Losing (BL even gives a "??"). Better was the move to the gaping h3-square, which led to a difficult tie for White} (31... Kg4 $3 {(given without details by BL, see analysis elsewhere, which shows that only one white move saves)}) ({Also possible but exerting less pressure} 31... Rc8 $1 32. Qh6+ Kf5 33. Qxh7 Bd2 $11) 32. Nh6 $3 {[#]White wins, with Black's King having, as it were, the buttocks between two chairs.} (32. f3 $1 Bd4+ 33. Kh1 Qd5 34. Qb8 $1) (32. Qd8+ $1 Kg4 33. Qh4+ $1 Kf5 34. Nh6+ Ke6 35. Qd8 $1) 32... Bd2 {threat was f4+ (or h4+) followed by Rd6+.} (32... Rc6 33. Nxf7+ Kf6 (33... Kg4 34. f3+) 34. Nd6+) (32... Bd4 33. h4+ Kf6 34. Rxd4 Qxd4 35. Qh8+) 33. Nxf7+ $6 {There was much better.} (33. Rxd2 $1 Rxd2 34. Re1 $1 {BL} (34. Qh8 $1) 34... Qd4 (34... Re2 35. Rxe2 Qxe2 {: mate in 2}) 35. h4+) (33. Qh8 $1 Re4 (33... h4 34. f4+) 34. f4+ Rxf4 35. Rxf4 $18) (33. Qg7 $1) (33. h3 $1) 33... Kg4 34. Rxd2 $2 {Let the beast escape.} (34. Qd8 $1 Qxf7 35. h3+ $3 Kf5 36. Qd3+ $8 Kf6 37. Qxe2 Bc3 $8 38. Rd6+ Kg7 39. Rxb6 $18) 34... Rxd2 $11 35. f3+ (35. Qh6 Rd7 36. Qxg6+ $8 Kh3 $8 37. Ng5+ Rxg5 38. Qxg5 $11) ( 35. Re1 $2 Qd4 $1 36. Nh6+ Kh3 $8 37. Qf3 Qd5 $3 $19) 35... Kh3 36. Qc8+ $8 Qg4 $3 {[#]} 37. Ng5+ $8 (37. fxg4 $2 Rg2+ $8 (37... Rxc8 $2 38. Ng5+ $8 Kxg4 39. Ne4 $8 g5 40. Nxd2) 38. Kh1 Rxh2+ $8 39. Kg1 Rxc8 40. Ng5+ Kxg3 41. Rf3+ (41. Ne4+ Kh3 $1 42. Rf3+ Kxg4) 41... Kxg4 $19) 37... Rxg5 38. fxg4 $8 Rg2+ (38... Rc5 39. Qe6 Rg2+ 40. Kh1 $11) 39. Kh1 Rc5 $1 {The eternal optimist, Larsen still plays for the win.} (39... Rxh2+ 40. Kg1 Rg2+ 41. Kh1 $11 {BL}) 40. Qd8 $2 {And with rightly so.} (40. Qd7 $11 {BL}) (40. Qe6 $11 {BL}) (40. Qb7 $2 Rcc2 $1) 40... Rxh2+ 41. Kg1 g5 $3 {[#]} (41... Rg2+ 42. Kh1 g5 $8) 42. Rb1 $2 {Resigns after adjournment. I do not know whether Jelen, notwithstanding the result, proclaimed, like Napier after the famous game against Em. Lasker, that it was "the best game of his life". Probably true, although he beat Tseshkovsky in the same tournament.} (42. Rb1 $2 Rcc2 $8 43. Qd5 Rcg2+ $1 (43... hxg4 $1) 44. Qxg2+ Rxg2+ 45. Kf1 hxg4 46. Rxb4 Rxg3 47. Rxb6 Ra3 {BL} 48. Rh6+ Kg3 $19) (42. gxh5 $2 Rcc2 43. Qd5 Rcg2+ 44. Qxg2+ Rxg2+ 45. Kh1 b3 $8 46. h6 b2 $8 47. h7 Rh2+ $8 48. Kg1 Kxg3 $8 {BL} 49. Rb1 Rc2 $19) ({The toughest :} 42. Qe8 {(or on h8)} Rcc2 {BL} 43. Qxh5+ Kxg3 44. Rb1 Rxh5 45. gxh5 g4 (45... Rc6 $1 46. h6 Rxh6 47. Rxb4 Kf3) 46. h6 Rc7 47. h7 Rxh7 48. Rb3+ Kh4 $8 49. Rxb4 Rh6 $3 {[#]} (49... Rb7 $2 50. Kg2 $1 b5 51. Kh2 $8 Rb6 52. Kg2 $8 Kg5 53. Kg3 $8 Kf5 54. Rxg4 b4 55. Kf3 $8 b3 56. Rg1 $8 $11) 50. Kg2 Rc6 51. Rb2 Kg5 52. Kg3 Kf5 $8 53. Rb5+ Ke4 $8 54. Kxg4 Kd4 55. Rb1 Rc4 $1 (55... Kc4 56. Rc1+ Kb5 57. Rb1+ Ka4 58. Ra1+ Kb3 59. Rb1+ Kc2) 56. Rb5 (56. Rxb6 Kc5+) 56... Kc3+ 57. Kf3 Rb4 $19) 0-1 [Event "?"] [Site "?"] [Date "1977.??.??"] [Round "?"] [White "Jelen, Larsen"] [Black "4831.35"] [Result "1/2-1/2"] [SetUp "1"] [FEN "5QN1/5p1p/1p4p1/2r5/1pq3k1/2b3P1/4rP1P/3R1RK1 w - - 0 32"] [PlyCount "35"] [EventDate "1977.??.??"] [SourceDate "2010.01.01"] {Note that in this analysis, a mistake often costs a full point, rather than the usual half point} 32. Qa8 $3 {The only way to keep the balance, not envisaged by the commentators of the time. It seems indeed that one loses the knight without a blow.} (32. Rd7 $2 Kh3 $8 33. Rxf7 Qe4 $1 34. Rxh7+ Rh5 35. Qc8+ Qe6 $8 (35... Qg4 $2 36. Qxg4+ Kxg4 37. Rf7 $3 $11) 36. Qxe6+ Rxe6 37. Re7 Rd6 $19) (32. Qxf7 $2 Qxf7 33. Nh6+ Kh3 34. Nxf7 b3 $19) ({Leads to passionate analyses} 32. Nh6+ $2 Kh3 $8 33. Nxf7 h5 $1 ({even better} 33... Qg4 $3 {(with idea ...h5 then ...Bf6 & ...Qf3) } 34. Rd3 Be1 $3 {[#](threatens ...Bxf2+)} (34... h5 35. Qa8 $1) 35. Qa8 (35. Qh6+ Rh5 36. Qf4 Qxf4 37. gxf4+ Kg4 $19) 35... Bxf2+ $3 {as in the continuation below, but better, because the pawn remained on h7}) 34. Qd8 (34. Nd6 Qg4 $8 35. Qa8 {(Td3 ...Fe1!)} Rxf2 $3 36. Kxf2 Bd4+) 34... Qg4 $3 (34... Qe4 $1 35. Qd7+ $1 (35. Qc8+ $2 Qg4 $3 {and not ...Qe6? Qxc5!!}) 35... Qg4 $1 (35... Qf5 $4 36. Rd4 $3 Bxd4 37. Ng5+ $8 Kg4 38. Qxd4+) (35... Qe6 36. Qb7 Qc6 37. Ng5+ Kg4 38. Qb8 $1) 36. Rd5 $3 Bf6 $8 37. Qxg4+ Kxg4 38. Rd6 Be7 39. Rxb6 Rcc2 $17) 35. Rd3 Be1 $1 36. Qa8 Bxf2+ $3 37. Rxf2 Re1+ 38. Rf1 Rxf1+ 39. Kxf1 Rf5+ 40. Kg1 Qe2 $3 {[#](threatens mat)} 41. g4+ Qxd3 42. Qg2+ Kh4 43. gxf5 Qb1+ $8 44. Kf2 Qxf5+ 45. Ke3 (45. Qf3 Qxf3+ 46. Kxf3 b3 $19) {(with the black pawn on h7, it would be enough to take Nf7, but here the knight is taboo because of Qg3#, then Black is forced to be more subtle)} 45... Qc5+ $3 {[#]} (45... Qe6+ $2 46. Kd3 $1 Qh3+ 47. Qxh3+ Kxh3 48. Kc4 Kxh2 49. Ne5 $3 g5 50. Nf3+ $8) 46. Kf4 (46. Kd3 Qc3+ $8) 46... Qd4+ $3 47. Qe4 Qxe4+ 48. Kxe4 b3 $8 49. Kd3 Kg4 $3 {[#](the peak) } (49... Kh3 $2 50. Kc3 $8 Kxh2 51. Ne5 $8 {as already seen}) (49... g5 $2 50. h3 $3 {[#]}) 50. Ne5+ (50. Kc3 g5 $8 51. Kxb3 Kf4 $8 52. Kc4 g4 $8 53. Kd5 Kf3 $8 54. Ne5+ Kg2 $8) 50... Kf5 $8 51. Nf3 Kf4 $8 52. Nd4 b2 $8 53. Kc2 g5 $8 54. Ne6+ ( 54. Kxb2 g4 $8 55. Kc3 Ke3 $8) 54... Kf5 $8 55. Ng7+ (55. Nd4+ Ke4 $8 56. Ne2 h4) 55... Kg6 $8 56. Ne6 Kf6 $8 57. Nd4 Ke5 $8 {(Just in time !) } 58. Nf3+ Kf4 $8 59. Nd2 g4 $1 60. Kxb2 h4 61. Kc3 {(here Kd3 would draw)} g3 $8 62. hxg3+ hxg3 $19) (32. Qd8 $2 {(the only move seriously considered after the game, threatening Qh4+ or Rd3)} g5 $4 {(At the time, people were obsessed with this, but that led to the debacle)} ({win is} 32... Kh3 $8 33. Rd3 Rce5 $3 ( 33... g5 34. Nh6 $8 Re6 $1 35. g4+ $1 Kh4 36. Nf5+ $8 Rxf5 37. gxf5 Qg4+ 38. Rg3 Qxf5 $15) 34. Nf6 {(the threat was ...Re1! but now there would be g4+) } (34. Nh6 Re7 $3 {(obviously impossible after Nf6 because of Nd5!!)} 35. Qd6 Be1 $3 36. Qf4 Rc7 $1) (34. g4+ R5e3 $3) 34... Be1 $3 {(it is therefore the colleague who goes down)} 35. g4+ (35. Qd7+ Qe6 $1 36. g4+ Kh4 37. Qd8 Qe7 $19) (35. Rf3 Rf5 $3 {(not ...Qc6 Nd5!)} 36. Rxf5 gxf5 37. Qd5 Bxf2+ $1 38. Kh1 {(here any human would play ...Qxd5+ which quietly wins but the monster prefers...)} Qc6 $3 {[#]} 39. Qxc6 Be3 $3 40. Ng4 fxg4 $8 {no check in h6}) 35... R5e3 $3 {[#]} 36. fxe3 (36. Rxe3+ Rxe3 37. fxe3 Qe2 $8) 36... Rg2+ $8 37. Kh1 Rxh2+ 38. Kg1 Rg2+ 39. Kh1 Qc2 $1 40. Rf3+ Bg3 $8 41. Rxg3+ Rxg3 $8 42. Rd2 Rxe3 $1 $19) 33. Nf6+ $1 (33. Rd6 $1 h5 (33... Re6 34. Rxe6 fxe6 {(...Qxe6 Qd3!)} 35. Qf8 $3 {[#]} Kh3 {(...Bd4 Kg2)} 36. Qf3 $1) (33... Bg7 34. Qd7+ $1) 34. Qa8 $1 (34. Qd7+ $2 f5 $8 35. Nh6+ Kh3 36. Nf7 Qg4 $8 37. Qb7 Re4 $8 38. Qxb6 Rce5 39. Nxe5 Rxe5 $11) (34. Nf6+ $1 Bxf6 35. Qxf6 {(threatens Td4+)} Rce5 36. h3+ $3 {[#]} Kxh3 37. Qf3 $3) 34... Qe4 35. Qxe4+ $8 (35. f3+ $2 Kh3 $8 36. Qxe4 Rg2+) 35... Rxe4 36. f3+) 33... Kf5 (33... Bxf6 34. Qxf6 {threatens h3+ as already seen in 33 Rd6!}) (33... Kh3 34. Qd7+ $1 Qe6 35. Qd3 $3 {[#]} Rf5 36. g4+ $8) 34. Nxh7 $3 (34. Nd5 $1 h6 35. Nxc3 bxc3 {(...Qxc3 Kd3)} 36. Rd4 $3 Rc8 37. g4+ $8 Kg6 38. Qxb6+ $1 Rc6 39. Qb1+ $8 c2 40. Rxc4 Rxc4 41. Qa1 $18) (34. Rd3 $2 Kg6 $1) 34... Kg4 (34... f6 35. Nf8 $1 {(for Qd7+)} Rc7 36. f3 $1 $18) 35. Qg8 $1 { (for f3+)} Bd4 36. h3+ $1 Kxh3 {(on ...Kh5 it's mate in 2)} 37. Rxd4 $1 Qxd4 38. Nxg5+ $8 Rxg5 39. Qh7+ $8 Kg4 40. Qh4+ $8) 32... Rc8 $1 33. h3+ $3 {[#]The Knight will not survive, but White will !} (33. Nh6+ $2 Kh5 $8 $19) 33... Kf5 $8 (33... Kxh3 $2 34. Qh1+ Kg4 35. Rd5 $18) (33... Kg5 $2 34. Rd5+ $8 (34. f4+ $4 Kf5 $8) 34... f5 35. f4+ $8 Kh5 36. Rd7 $3 {(threatens 2 mates in 1 !)} Qc5+ 37. Kh1 $8 g5 38. Rxh7+ Kg6 39. Qb7 $8 Qc6+ 40. Qxc6+ Rxc6 41. Rh6+ $8 Kg7 42. Rxc6 Kxg8 43. fxg5 $18) 34. g4+ $8 (34. Nh6+ $2 Kf6 35. Qf3+ Kg7 36. Nxf7 Re7 37. Nd6 Qc6 $17) (34. Rd5+ $2 Ke6 $19) (34. Qf3+ $2 Ke6 $8 35. Nh6 f5 $1 $19) 34... Kf4 (34... Ke5 35. Qf3 $8 Rxg8 36. Rd7 $3 {[#]} {(for Re7+ or Rf1-d1-d5+)} Re8 37. Rfd1 $8 {(one piece and 2 pawns less ? trifles!)} Re4 $1 (37... Re1+ 38. Rxe1+ $8 Bxe1 39. Qe3+ Qe4 40. Qxb6 Qc4 41. Qe3+) 38. g5 $3 Re6 39. R1d3 $3 {[#]} (39. Qg3+ $2 Kf5 40. Rxf7+ Rf6 $1 41. Rxf6+ Bxf6 42. gxf6 Kxf6) 39... Qc6 ( 39... Bd4 $2 40. Qg3+ $8 Rf4 41. R7xd4 $18) 40. Qg3+ Rf4 $8 41. Rxf7 Bd2 42. Rfd7 Bc3 $8 $11) (34... Ke6 $2 35. Qb7 $8 Rc7 (35... Rxg8 36. Qxb6+ $8 Ke5 37. f4+ $3 Ke4 38. Qb7+ $8) 36. Qb8 $3 {[#]} Qc6 37. Rd8 $3 Re7 38. Nxe7 Kxe7 39. Rc8 $18 ) 35. Qg2 $8 Rxg8 $8 36. Rd5 $3 {[#]The configuration Qg2 + Rd5 / Kf4 is an echo to Qf3 + Rd7 / Ke5 encountered at move 34.} Re5 (36... Bd4 37. Qg3+ Ke4 38. Qg2+ Kf4 $11) (36... f5 37. g5 $11) (36... Be5 37. Qg3+ {idem}) 37. Qg3+ Kg5 $8 38. Rxe5+ Bxe5 39. Qxe5+ Kh6 $8 {Black material cannot be used with a King in draughts.} (39... f5 $2 40. Qe7+ $1 Kh6 41. Rd1 $18) 40. Rd1 (40. Qe3+ Kg7 (40... g5 41. Rc1 Qe6 42. Qxe6+ fxe6 43. Rc6) 41. Qe5+ f6 42. Qe7+ Qf7 43. Qxb4 Rb8 44. Rd1 b5 45. h4 Rb7 46. Rd6 {and pawn promotion is unrealizable}) 40... Qc3 41. g5+ (41. Qf4+ Kg7 42. Rc1 Qb2 (42... Qf6 43. Qxf6+ Kxf6 44. Rc6+) 43. Rc7 Rf8 44. Rb7 Qc3 45. Rxb6 Qxh3 46. Rb8 Rxb8 47. Qe5+ $8) 41... Kh5 42. Qe2+ $8 Kxg5 43. Qe7+ $8 Kh5 (43... f6 44. Qxh7) 44. Qxf7 Rg7 $8 45. Rd5+ Kh6 $8 46. Qf4+ g5 47. Qf8 $1 b3 48. Rd6+ Kh5 49. Rxb6 1/2-1/2 [Event "2#"] [Site "?"] [Date "1933.??.??"] [Round "?"] [White "Stocchi, O."] [Black "0154.43"] [Result "1-0"] [SetUp "1"] [FEN "2B1N1K1/3n4/2pPk1p1/R1b3B1/3pPP2/3P4/8/8 w - - 0 1"] [PlyCount "0"] [EventDate "1933.??.??"] [SourceDate "2010.01.01"] 1-0 [Event "2#"] [Site "?"] [Date "1950.??.??"] [Round "?"] [White "Stocchi, O."] [Black "1548.00"] [Result "1-0"] [SetUp "1"] [FEN "Kb1n3B/1N6/R7/1r1k4/8/8/3nR3/2QN4 w - - 0 1"] [PlyCount "0"] [EventDate "1950.??.??"] [SourceDate "2010.01.01"] 1-0 [Event "2#"] [Site "?"] [Date "1976.??.??"] [Round "?"] [White "Rizzetti, D."] [Black "1888.00"] [Result "1-0"] [SetUp "1"] [FEN "b3KR1b/2B5/1Q2B3/1N6/4k3/3nr3/1rn4N/3R4 w - - 0 1"] [PlyCount "0"] [EventDate "1976.??.??"] [SourceDate "2010.01.01"] 1-0 [Event "2#"] [Site "?"] [Date "2010.??.??"] [Round "?"] [White "Mosiaschwili, G."] [Black "1888.14"] [Result "1-0"] [SetUp "1"] [FEN "8/Q5B1/1bKnp3/2p1N1N1/1pBk3r/1R3p2/1n1Pb3/4Rr2 w - - 0 1"] [PlyCount "0"] [EventDate "2010.??.??"] [SourceDate "2010.01.01"] 1-0 [Event "2#"] [Site "?"] [Date "2000.??.??"] [Round "?"] [White "De Rosa, F."] [Black "1458.22"] [Result "1-0"] [SetUp "1"] [FEN "K3Bn2/1p6/3N2p1/1N1k4/bP1rR3/7Q/1B2P3/5n2 w - - 0 1"] [PlyCount "0"] [EventDate "2000.??.??"] [SourceDate "2010.01.01"] 1-0 [Event "2#"] [Site "?"] [Date "1960.??.??"] [Round "?"] [White "Petkov, P."] [Black "4111.12"] [Result "1-0"] [SetUp "1"] [FEN "8/3Q4/8/pN1PK3/kq5R/1p6/8/5B2 w - - 0 1"] [PlyCount "0"] [EventDate "1960.??.??"] [SourceDate "2010.01.01"] 1-0 [Event "2#"] [Site "?"] [Date "1968.??.??"] [Round "?"] [White "Chepizhny, V."] [Black "1588.26"] [Result "1-0"] [SetUp "1"] [FEN "1Q2K3/r1p1p3/1Bn1N1np/1p5R/1pP1k3/b6B/2Pp4/3N1R1b w - - 0 1"] [PlyCount "0"] [EventDate "1968.??.??"] [SourceDate "2010.01.01"] 1-0 [Event "2#"] [Site "?"] [Date "1904.??.??"] [Round "?"] [White "Duvergé, JFA."] [Black "1174.20"] [Result "1-0"] [SetUp "1"] [FEN "8/4n3/2bb4/7Q/8/2NkP3/BP2R3/K7 w - - 0 1"] [PlyCount "0"] [EventDate "1904.??.??"] [SourceDate "2010.01.01"] 1-0 [Event "2#"] [Site "?"] [Date "1888.??.??"] [Round "?"] [White "Densmore, D."] [Black "0258.11"] [Result "1-0"] [SetUp "1"] [FEN "2N1R3/8/4bp2/1B1k1n2/2Rn4/3N4/2P2K2/B7 w - - 0 1"] [PlyCount "0"] [EventDate "1888.??.??"] [SourceDate "2010.01.01"] 1-0 [Event "2#"] [Site "?"] [Date "1957.??.??"] [Round "?"] [White "Van Dijk, NGG."] [Black "1748.04"] [Result "1-0"] [SetUp "1"] [FEN "4R3/n5pK/8/3Npk1p/nbQ1N1pB/r7/r2p4/8 w - - 0 1"] [PlyCount "0"] [EventDate "1957.??.??"] [SourceDate "2010.01.01"] 1-0 [Event "2#"] [Site "?"] [Date "1983.??.??"] [Round "?"] [White "Kopnin, A."] [Black "1451.02"] [Result "1-0"] [SetUp "1"] [FEN "B7/8/4p3/3p4/Q3N2B/4k3/2K2R2/2b3r1 w - - 0 1"] [PlyCount "0"] [EventDate "1983.??.??"] [SourceDate "2010.01.01"] 1-0 [Event "2#"] [Site "?"] [Date "1945.??.??"] [Round "?"] [White "Pedersen, E."] [Black "1558.53"] [Result "1-0"] [SetUp "1"] [FEN "1B1N1R2/p1n1N1P1/Q2PB2b/4k2r/4pn2/2P3Pp/3P3K/5R2 w - - 0 1"] [PlyCount "0"] [EventDate "1945.??.??"] [SourceDate "2010.01.01"] 1-0 [Event "3#"] [Site "?"] [Date "2018.??.??"] [Round "?"] [White "Blum, N."] [Black "1458.27"] [Result "1-0"] [SetUp "1"] [FEN "8/1p1NbN2/r6p/p3P1pp/4k3/nBp1P3/2p3R1/K1B2Qn1 w - - 0 1"] [PlyCount "0"] [EventDate "2018.??.??"] [SourceDate "2010.01.01"] 1-0 [Event "3#"] [Site "?"] [Date "1974.??.??"] [Round "?"] [White "Engel, H."] [Black "1131.03"] [Result "1-0"] [SetUp "1"] [FEN "8/8/8/8/4pQ2/2K1p2b/4kpN1/5R2 w - - 0 1"] [PlyCount "0"] [EventDate "1974.??.??"] [SourceDate "2010.01.01"] 1-0 [Event "3#"] [Site "?"] [Date "1978.??.??"] [Round "?"] [White "Tavariani, R."] [Black "1000.32"] [Result "1-0"] [SetUp "1"] [FEN "8/1P6/5K2/Q3P2k/4p1p1/7P/8/8 w - - 0 1"] [PlyCount "0"] [EventDate "1978.??.??"] [SourceDate "2010.01.01"] 1-0 [Event "3#"] [Site "?"] [Date "1969.??.??"] [Round "?"] [White "Giegold, F."] [Black "1112.63"] [Result "1-0"] [SetUp "1"] [FEN "8/2p1p3/2R1NkP1/2P5/3P4/1p1B1P1N/1P2P3/KQ6 w - - 0 1"] [PlyCount "0"] [EventDate "1969.??.??"] [SourceDate "2010.01.01"] 1-0 [Event "4#"] [Site "?"] [Date "2008.??.??"] [Round "?"] [White "Loerinc, J & Klemanic E"] [Black "1332.55"] [Result "1-0"] [SetUp "1"] [FEN "3Q4/6NK/1pp1N3/1p1Pk3/1Pp4P/r1p1bP1P/8/8 w - - 0 1"] [PlyCount "0"] [EventDate "2008.??.??"] [SourceDate "2010.01.01"] 1-0 [Event "5#"] [Site "?"] [Date "1989.??.??"] [Round "?"] [White "Hoffmann, Ma"] [Black "0120.64"] [Result "1-0"] [SetUp "1"] [FEN "1B6/4p3/3pP3/R2P4/1pB3PP/1Pk3P1/2p5/2K5 w - - 0 1"] [PlyCount "0"] [EventDate "1989.??.??"] [SourceDate "2010.01.01"] 1-0 [Event "7#"] [Site "?"] [Date "1980.??.??"] [Round "?"] [White "Hoeller, W."] [Black "0103.07"] [Result "1-0"] [SetUp "1"] [FEN "7k/3pp1p1/1pp3K1/8/p5p1/8/n1R5/8 w - - 0 1"] [PlyCount "0"] [EventDate "2006.??.??"] [SourceDate "2010.01.01"] 1-0 [Event "h#2 b) Pc7 on a6"] [Site "?"] [Date "1962.??.??"] [Round "?"] [White "Galmard, abbé R"] [Black "0025.01"] [Result "1-0"] [SetUp "1"] [FEN "8/2p5/2B5/1N1n4/4k3/B7/4N3/7K b - - 0 1"] [PlyCount "0"] [EventDate "1962.??.??"] [SourceDate "2010.01.01"] 1-0 [Event "h#2 duplex"] [Site "?"] [Date "1959.??.??"] [Round "?"] [White "Abdurahmanovic, F."] [Black "0120.02"] [Result "1-0"] [SetUp "1"] [FEN "7k/8/8/8/8/4K1R1/3Bpp2/5B2 w - - 0 1"] [PlyCount "0"] [EventDate "1959.??.??"] [SourceDate "2010.01.01"] 1-0 [Event "h#2,5 4 sol"] [Site "?"] [Date "1932.??.??"] [Round "?"] [White "Onitiu, V."] [Black "0162.01"] [Result "1-0"] [SetUp "1"] [FEN "5b2/4p2b/3NN1R1/4k3/8/8/K7/8 w - - 0 1"] [PlyCount "0"] [EventDate "1932.??.??"] [SourceDate "2010.01.01"] {AV version. Originally presented with bKd5 as a h#3 with 4 variations ("Onitiu" type, precisely). But the first move 1...Ke5 was self-evident. And this degreasing allows an economy. Of course, White to move helpmates were not in fashion at that time.} -- 1-0 [Event "h#3 with Set Play"] [Site "?"] [Date "1939.??.??"] [Round "?"] [White "Halberstadt, V."] [Black "0305.11"] [Result "1-0"] [SetUp "1"] [FEN "8/8/8/8/5N2/2p3N1/2P4k/3K2nr b - - 0 1"] [PlyCount "0"] [EventDate "1939.??.??"] [SourceDate "2010.01.01"] 1-0 [Event "s#4"] [Site "?"] [Date "1961.??.??"] [Round "?"] [White "Schiffmann, An"] [Black "1871.68"] [Result "0-1"] [SetUp "1"] [FEN "3b4/3P4/8/1p1N2P1/1P1P3P/P2Q2pp/ppp1p1p1/rrk1BbK1 w - - 0 1"] [PlyCount "0"] [EventDate "1961.??.??"] [SourceDate "2010.01.01"] 0-1