The clerk no longer had his microphone out of order (Pity! the Countess, who has the art of shifting sounds, might have said).
The core group was deprived of our friend the African (back in our country) and of our other friend from Switzerland, but a horde of active railwaymen (2) came as reinforcements.
Here, below, is the Master's report, in full form (see his first line), with a fantastic ZZ which is certainly one of the most beautiful finds of all time!
---
Master's words
---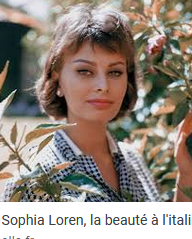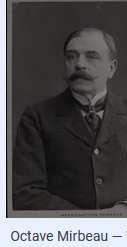 "Everything you see, I owe to spaghetti" (Sophia Loren).
"The sheep go to the slaughter, they say nothing, and they hope for nothing. But, at least, they don't vote for the butcher who will kill them, and for the bourgeois who will eat them. More stupid than the beasts, more sheep-like than the sheep, the voter appoints his butcher and chooses his bourgeois. He has made revolutions to conquer this right. "(O. Mirbeau, 1848-1917).
"I do not answer for having taste, but I have a very sure disgust" (J. Renard).
I will be excused for returning to the question of contemporary art studies illustrating a new "mal du siècle", by quoting two authorities with whom I am in full agreement, at the risk of disappointing you (but no, I am not in permanent dispute). They are in very accessible English for me, so a fortiori for you.
"Some of the excluded studies had interesting points but they do not appear in the award because they exhibited unartistic introductory play. These introductions contained a lot of analysis and many exchanges of material, but none of them were interesting or thematic. I consider such introductions to be a violation of the fundamental principle of economy. In the other genres, composers agonize for weeks to find a way to eliminate a single pawn from their settings. Contrast this with studies where some practitioners add many unnecessary pieces just to make their solutions longer" (R. Becker).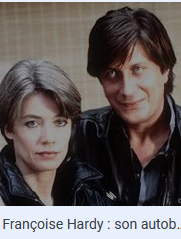 "Possibly some composers are more inclined to do this nowadays because the prejudice against positions with few enough units to be databased generates a perverse incentive against economy of material" (N. Elkies).
Much of the decadence (without grandeur) of modern chess study is in these two sentences. Composers are weighing down and filling in, and selectors and judges are encouraging them to do so by downgrading works that might have come from tablebases. And I and I and I (copyright Jacques Dutronc, thank you Françoise), who am a modest composer, but systematically refuse to make my little creations heavier, how many times have I seen them refused, how many times have I seen them badly scored? By the way, don't miss the forthcoming opening, on your favourite site, of a new section: moï etyudy (in homage to V. Smyslov), a selection of my little finds over the last 40 years.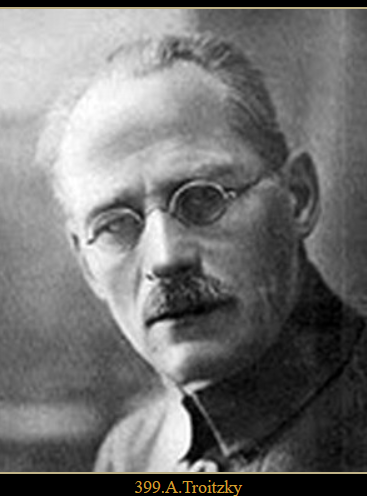 Two remarks, however, without which you would no longer recognise me: among other criticisms, let us note the inadmissible habit (even among the greatest composers) of deciding that the "main variation" is the one that leads to a nice mate (or stalemate) whereas a defence unduly qualified as "secondary" leads to a Q/B+N, Q/2N, R+B+N/R+B or 2B/N ending that they are obviously incapable of understanding. And, sorry to repeat, but it seems to me that the number of incompetent judges, albeit sometimes excellent composers, seem to be growing every year. Fortunately, as our prestigious Swiss guest sums up superbly: beauty has no price.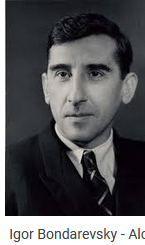 The four traditional exercises seem to have been appreciated (long live the woodcutter Troïtzky!). Then an ideal study for a resolution competition. This is probably the reason why it was never proposed, although it was composed by two German speakers like the calamitous "Monsieur Haïdème". A struggle of conjugated squares; it is not however a pawn endgame, but a rook locked against a bishop which is not. And a little rest with also a question of the right squares.
Two exercises for the next session, a ballet where 10 moves in a row by the Knight are needed to block a dangerous pawn (the 4th being the most surprising), then a Georgian mate network with Queen and Knight against similar material.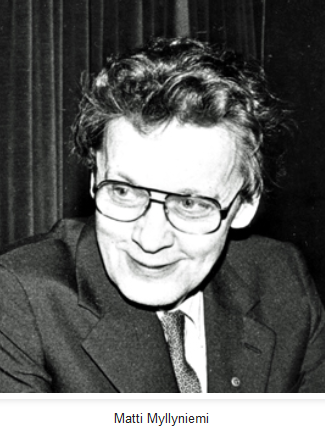 In the last course, I noted the propensity of the cybernetic monsters to be jealous. But their desire for rivalry does not stop at beautiful combinations of games. Now they are jealous of the study composers (the real ones). In our selection of the day, they create a reciprocal zugzwang in the middle of the game, with only heavy pieces, which does not mean clumsy. The "g" file will be featured, with various echoes: h3! Tg3!... Let us recall in passing the role of Igor Zaïtsev (without whom Karpov would have had more difficulty in becoming world champion) in the analyses, several decades before the appearance of monsters.
In fairytale, a new Slovakian genre that had put me off in the past, but I was won over by an interpretation by a Finnish author with whom I had toasted at a European championship (already) 9 years ago. As it is also a selfmate, some have felt that there were a few too many negations of negations! You be the judge.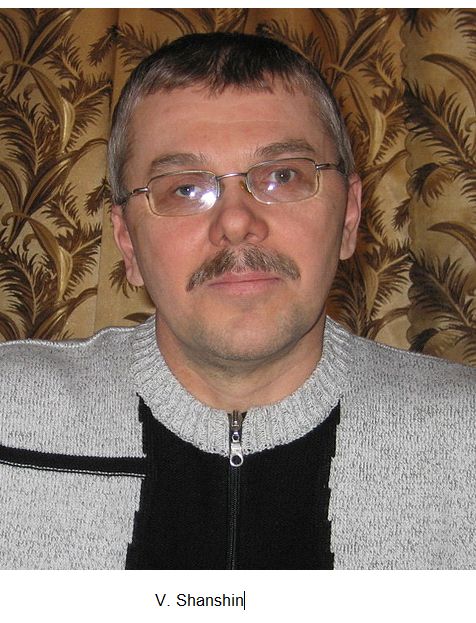 Usual practice with the Marjan 2#, of which only the 4th (Russian) seems to me to be difficult, though some of the others can be thought-provoking. The 3# are very varied, the first is perhaps the easiest, but not the least spectacular. Two 4#'s also very dissimilar, then two nice longer strategies (Austrian & German). The first one helpmate (French) is very original, don't miss the twin. The 3rd (also French) illustrates a theme with which this course is familiar (remember that in a 3.5# helpmate, White starts, he mates on his 4th move). A wealth of variations (no less than 8) in the 3# selfmate, proposed at the 2017 Russian Championship.
Good fun. See you at the end of March or in April. Deus vos custodiat.
---
Master's diagrams
[Event "?"] [Site "?"] [Date "1910.??.??"] [Round "?"] [White "Troitzky, A."] [Black "4034.12a8c8"] [Result "1-0"] [SetUp "1"] [FEN "K1k5/3p2q1/5N1b/8/2p5/8/3P2n1/Q7 w - - 0 1"] [PlyCount "15"] [EventDate "1910.??.??"] [Source "ChessBase"] [SourceDate "2000.10.30"] 1. Qe5 $8 (1. Qb2 $4 Bf4 $1 $19) (1. Qa7 $4 Bf4 $1 $19) 1... Kd8 (1... d6 2. Qe8+ $1 Kc7 3. Nd5#) (1... Bf4 2. Qe8+ $8 Kc7 3. Qb8+ $8 Kc6 4. Qb7+ $8 Kc5 ( 4... Kd6 5. Ne8+ $8) 5. Ne4+ $8 Kd4 6. Qb2+ $8) 2. Qe8+ $8 Kc7 3. Qb8+ $8 Kc6 4. Ka7 $3 {[#]Comes under fire from a battery, but is explained by the necessary control of squares on the "b" column..} (4. Qb7+ $4 Kc5 $8 5. Ne4+ Kd4 6. Qb2+ Kxe4 $19 {: in comparison with the sequence 1...Bf4, the bQ is defended}) 4... d6+ (4... d5+ 5. Ka6 $8 Qc7 6. Qb5+ $8 Kd6 7. Ne8+ $8) (4... Qxf6 5. Qb6+ $8) 5. Ka6 $8 Qxf6 6. Qb7+ $8 Kc5 7. Qb5+ $8 Kd4 8. Qb2+ $8 1-0 [Event "?"] [Site "?"] [Date "1911.??.??"] [Round "?"] [White "Troitzky, A."] [Black "4001.03c5e4"] [Result "1-0"] [SetUp "1"] [FEN "8/5p2/Q7/2K3p1/3pk3/8/7q/4N3 w - - 0 1"] [PlyCount "19"] [EventDate "1911.??.??"] [Source "ChessBase"] [SourceDate "2000.10.30"] 1. Qd3+ $8 (1. Qb7+ $2 Ke3 $8 2. Qe7+ Kf2 $8 $11) 1... Kf4 (1... Ke5 2. Nf3+ $8 ) 2. Qf3+ $8 (2. Qxd4+ $2 Kf5 $8 $11 (2... Kg3 $2 3. Qe3+ $8 Kg4 4. Qf3+ $8 Kh4 5. Ng2+ $8)) 2... Ke5 3. Qxf7 $3 {[#]The Black Queen is dominated. Faced with the double threat Nf3+ and Qc7+, there is no good square. Or more precisely, there is only the notoriously inconvenient angular square remains.} (3. Nd3+ $2 Ke6) 3... Qh8 (3... Qh6 4. Nd3+ $8 Ke4 5. Nf2+ $8 Ke3 6. Ng4+ $8) (3... Qh3 4. Nf3+ $8 Ke4 5. Nxg5+ $8) (3... Ke4 4. Qd5+ $8 Ke3 5. Qxd4+ $8 Ke2 6. Qb2+ $8) (3... Qh1 4. Nd3+ $8 Ke4 5. Qd5+ $1) 4. Qd5+ $8 Kf4 (4... Kf6 5. Qxd4+ $8) 5. Qf3+ $8 Ke5 6. Nd3+ $8 Ke6 7. Qd5+ $8 (7. Qe4+ $2 Kf7 $8 (7... Kd7 $2 8. Ne5+ $1 Kc7 9. Qc6+ $8) 8. Ne5+ Kg8 $8 (8... Kf6 $2 9. Ng4+ $8) 9. Qd5+ Kh7 $8 $11) 7... Ke7 8. Qd6+ $8 Kf7 9. Ne5+ $8 Kg8 (9... Kg7 10. Qg6+ $1) (9... Ke8 10. Qd7+ $1) 10. Qe6+ $8 1-0 [Event "?"] [Site "?"] [Date "1930.??.??"] [Round "?"] [White "Troitzky, A."] [Black "4010.01f7h5"] [Result "1-0"] [SetUp "1"] [FEN "8/5K2/8/7k/p6q/8/3Q4/6B1 w - - 0 1"] [PlyCount "15"] [EventDate "1930.??.??"] [SourceDate "2000.07.25"] 1. Qd1+ $3 (1. Qe2+ $2 Qg4 $1 (1... Kg5 $1 2. Be3+ Kf5 $8) 2. Qe5+ Kh4 $8 $11) (1. Qd5+ $2 Kg4 $8 2. Qe4+ Kh3 $8 (2... Kg3 $2 3. Bf2+ $8) 3. Qh1+ Kg4 $8 $11) 1... Qg4 (1... Kg5 2. Be3+ $8 Kf5 3. Qd7+ $8 {followed by mat or win of bQ} ) 2. Qd5+ $8 Qg5 $1 (2... Kh4 3. Bf2+ $8 Kh3 4. Qh1#) (2... Kh6 3. Be3+ $8 Kh7 4. Qh1+ $1) 3. Qe4 $3 {[#]One step Knight away from the black Queen. We have already seen this !} (3. Qf3+ $2 Qg4 $8 4. Qh1+ Qh4 $8) 3... Qg3 $1 {Threatens two checks that will be difficult to prohibit.} (3... a3 4. Be3 $1 Qg3 (4... a2 5. Bxg5 a1=Q 6. Qh4#) 5. Qf5+ $8 Kh4 6. Bf2 $8) (3... Qd8 {(idem ...Qc1 ou ...Qb5)} 4. Qg6+ $1 Kh4 5. Bf2+ $8) (3... Qxg1 4. Qh7+ $8 Kg4 5. Qg6+) 4. Bc5 $3 {[#]And by the way, they are not banned.} (4. Bd4 $2 Qc7+ $8) (4. Bb6 $2 Qb3+ $8) 4... Qb3+ ( 4... Qc7+ {(idem ...Qg5)} 5. Be7 $8 {(threatens mat)} Qg3 6. Qf5+ $1 Kh6 7. Bf8+) (4... Qg4 5. Qh7+ $8 Kg5 6. Be3+ $8) (4... a3 5. Be7 $8 Qb3+ 6. Kg7 $8 Qg3+ 7. Kh7 $8) 5. Kf6 $3 (5. Kg7 $2 {(the more natural ?)} Qc3+ $1 (5... Qg3+ $1 6. Kh7 Qg4 $1) 6. Bd4 Qc7+ $1) 5... Qc3+ (5... Qb2+ 6. Bd4 $1 Qd2 7. Qf5+ $1 Kh4 8. Bf2+) 6. Bd4 $8 Qg3 {Idem ...Dd2.} (6... Qc8 7. Qg6+ $1 Kh4 8. Bf2+ $8) 7. Qf5+ $1 Kh4 8. Bf2 $8 1-0 [Event "?"] [Site "?"] [Date "1910.??.??"] [Round "?"] [White "Troitzky, A."] [Black "4010.02b8g8"] [Result "1-0"] [SetUp "1"] [FEN "1K4k1/2p5/8/4p3/4Q3/3B4/8/3q4 w - - 0 1"] [PlyCount "13"] [EventDate "1910.??.??"] [Source "ChessBase"] [SourceDate "2000.10.30"] 1. Qh7+ $8 (1. Qg6+ $2 Kf8 $8 2. Bc4 Qd7 $1 $11) 1... Kf8 2. Bc4 $3 {[#]} Qd8+ (2... Qf3 3. Kxc7 $1 Ke8 4. Qg8+ $1 Qf8 5. Qg6+ $8 Ke7 6. Qe6#) (2... Ke8 3. Qf7+ $1 Kd8 4. Qf6+ $8 Kd7 5. Bb5+ $1) 3. Kb7 $8 Qf6 $1 {A dissuasive defence? Yet...} (3... Qe8 4. Qh8+ $1 Ke7 5. Qxe5+ $1 Kf8 (5... Kd7 6. Qxc7#) 6. Qf6+) 4. Kc8 $3 {[#]} (4. Bd5 $2 Qb6+ $1 5. Kc8 Qa6+ $8 6. Kxc7 Qa5+ $1) 4... Qg7 ( 4... Ke8 5. Qg8+ $8 Qf8 6. Qe6+ $1 Qe7 7. Qg6+ Kf8 8. Qg8#) 5. Qh4 $3 {[#]} Qg6 6. Qh8+ $8 Ke7 7. Qd8# 1-0 [Event "?"] [Site "?"] [Date "1965.??.??"] [Round "?"] [White "Steckbauer, G & Steniczka H"] [Black "0341.21"] [Result "1-0"] [SetUp "1"] [FEN "1r6/7P/6Kp/8/6P1/8/1B6/2Nb2k1 w - - 0 1"] [PlyCount "9"] [EventDate "1965.??.??"] [SourceDate "2000.07.25"] 1. Kh5 $8 {Defends the "g" pawn and thus threatens h8Q.} (1. h8=Q $2 Rxh8 $8 2. Bxh8 Bxg4 $1 $11) (1. Kf5 $2 Bc2+ $1 2. Kf4 Bxh7 $17) (1. Be5 $2 Re8 $8 {(prevents Kh5)} 2. Bf6 Bxg4 $11) 1... Rb4 $1 {Clever defence.} (1... Rb5+ 2. Kh4 $8 Rb4 3. h8=Q Rxg4+ 4. Kh3 $8 $18) (1... Kg2 {(for ...Kh3)} 2. Nd3 $1 (2. Be5 $1 Re8 3. Nd3 $8) 2... Re8 3. h8=Q Rxh8 4. Bxh8 Kg3 (4... Kh3 5. Nf2+) 5. Ne5 $1 ( 5. Be5+ $1) 5... Kf4 6. Bg7 Be2 7. Kh4 $1 Bd1 8. Ng6+ Ke4 9. Bxh6 $18) 2. Bd4+ $3 {[#]To clear the long diagonal!} ({Indeed} 2. h8=Q $2 {will not :} Rxg4 $3 3. Bg7 (3. Bd4+ Kf1 $8 $11 {: the Queen has nowhere to hide}) (3. Kxh6 Rh4+ $8) (3. Qxh6 Rg2+ $8 4. Kh4 Rh2+ $8) (3. Ne2+ Bxe2 $8 {: if Bb2 was on a1, we would now have 4 Qb2!! ...Rb4+ Qxe2}) 3... Rf4+ $1 (3... Kf2 $1 ) (3... Bf3 $1) 4. Kg6 Bc2+ $8 5. Kh5 Bd1+ $8) 2... Rxd4 3. h8=Q $8 Rxg4 4. Qa1 $3 {[#]Hiding or... ambush ?} (4. Ne2+ $2 {(too soon !)} Bxe2 $8 5. Qa1+ Kf2 $1 $11) 4... Ra4+ (4... Rg5+ 5. Kxh6 $18) 5. Ne2+ $3 {[#]This elegant study, containing a clear main variation, is ideal for a resolution competition. However, it was never selected, according to L. Palmans collection, listing all competitions since 1977. Look for the error.} 1-0 [Event "?"] [Site "?"] [Date "1965.??.??"] [Round "?"] [White "Marwitz, J."] [Black "0134.45"] [Result "1-0"] [SetUp "1"] [FEN "8/2pN4/p3kp1p/Pn1R4/3b4/6Pp/1P5P/4K3 w - - 0 1"] [PlyCount "27"] [EventDate "1965.??.??"] [SourceDate "2000.07.25"] 1. Nb6 $8 (1. Rxd4 $2 Nxd4 $8 $11) 1... f5 $1 {Prevents Rh5 and thus locks the Rook, given the latent ...cxb6 which can only be countered by Rxb5.} ( 1... cxb6 2. Rxb5 $8 bxa5 (2... axb5 3. a6 $8) (2... Bc5 3. g4 $1 Kd5 4. Rb3 $8 bxa5 5. Rxh3 $18) (2... f5 3. Ke2 $1 Bc5 4. Rxb6+ $1) 3. Rxa5 $8 Bxb2 4. Ke2 Bd4 5. Rxa6+ Kf5 6. Kf3 Bg1 7. Ra5+ Kg6 8. Kg4 $18 Bxh2 $6 9. Ra1) (1... Bxb6 2. axb6 $8 cxb6 (2... Kxd5 3. b7 $8) 3. Rh5 $1 $18) (1... Bxb2 2. Rxb5 $8 $18) (1... Bg1 2. Rh5 $1 (2. Kf1 $1 Bd4 3. Rh5 $1 cxb6 4. Rxb5 $8 {already seen}) 2... Bxh2 (2... cxb6 3. Rxb5 $8 {: see 1...cxb6}) 3. Kf2 $8 {(threatens Rxb5)} Nd6 4. Rxh3 $8 Bxg3+ 5. Kxg3 $8 cxb6 6. axb6 $8 Kd7 7. Kf4 $1 Kc6 8. Rxh6 $8 Ne8 9. Rh8 $1 Nd6 10. Rf8 $1 Kb7 (10... f5 11. Rf6) 11. Rxf6 $1 Nc4 12. b3 $8 Nxb6 13. Ke4 $18) (1... Be3 2. Rd3 $1 Bg1 3. Nd5 $1 Bxh2 4. Kf2 $18) 2. Kf1 $3 {[#] Surprising! The King seems to be uninterested in events. In reality, he limits the bB's moves and prepares a zugzwang.} (2. b3 $4 cxb6 3. Rxb5 Bc3+ $8 (3... Bc5 $2 4. b4 Bg1 $11) 4. Ke2 Bxa5 $8 $19) (2. b4 $2 Bg1 $1 (2... Bc3+ $1) 3. Kf1 Bd4 $11) (2. Rd8 $2 cxb6 $1 $11) (2. Ke2 $2 Bxb6 $8 3. axb6 $2 (3. Rd8) 3... Kxd5 $8 4. b7 Nd4+ $8 5. Kf2 Nc6 $8 $19) (2. Kd2 $2 Bg1 $1 (2... Bf2 $1)) 2... h5 $1 (2... Be3 3. Rd1 $1 cxb6 4. Re1 $8 bxa5 5. Rxe3+ $8 Kd5 6. Rf3 $1 Nd6 7. Ra3 $1 Nc4 8. Ra4 $1 $18 {for Ke2 & b3}) (2... c6 3. Rd8 $8 Bxb2 4. Re8+ $1 Kd6 (4... Kf7 5. Ra8 $1) 5. Nc4+ $1 Kd7 6. Rf8 $1 $18) (2... cxb6 3. Rxb5 $8 Bc5 4. Ke2 $1 Kd5 5. Rb3 $8 bxa5 6. Rf3 $1 $18) (2... Bxb6 3. axb6 $8 cxb6 4. Rd8 $8 Nd6 5. Rh8 $1 $18) (2... Bxb2 $6 3. Rxb5 $8 $18) 3. b4 $3 {[#]} (3. b3 $2 cxb6 $8 4. Rxb5 Bc5 $8 5. b4 Bd4 $1 {[#]ZZ : compare with text after 4th white move} (5... Kd5 $1 6. Rxb6 $8 {(bxc5? ...axb5-+)} Bxb6 7. axb6 Kc6 $11 ) 6. Ke2 (6. Ke1 Be3 $3 {ZZ}) 6... Bg1 $3 $11) (3. Ke2 $4 Bxb6 $8 $19 {as already seen}) (3. Ke1 $2 Bg1 {(taking advantage that Ke2 is impossible)} (3... c6 $1 4. Rd8 Bxb2 $1 threatens ...Bc3+}) 4. Kf1 $8 Bd4 5. b4 $8 {: text}) 3... cxb6 (3... Be3 4. Rd3 $1 Bxb6 5. axb6 $8 cxb6 6. Rd8 $1 Nc3 7. Rh8 $1 (7. Ra8 a5) 7... Nd5 8. Rxh5 Ke5 (8... Nxb4 9. Rh6+) 9. Rh6 $1 Kd4 10. Rxh3 Nxb4 11. Rh4+ $1 Kc5 12. Rxb4 $1 Kxb4 13. h4 $8 $18) (3... c6 4. Rd8 $8 Bc3 5. Re8+ $1 Kd6 6. Ke2 $1 Bxb4 7. Nc4+ $1 Kd7 (7... Kd5 8. Kd3) 8. Rh8 $18) (3... Bxb6 4. axb6 cxb6 5. Rd8 $1 {above}) 4. Rxb5 $3 {[%csl Yd1,Yd3,Re1,Re3,Yf2] [#] ZZ. Conjugate squares e2/g1, d3(d1)/f2, e1/e3, f3(f1,d2)/d4.} Be3 {[%csl Gd2,Gd4,Ye2,Gf1, Gf3,Yg1]} 5. Ke1 $3 {ZZ} (5. Ke2 $2 Bg1 $8 {ZZ} 6. Kf3 (6. Kf1 Bd4 $8 7. Ke1 Be3 $1) 6... Bd4 $8 {ZZ} 7. Kf4 $2 axb5 $8 8. a6 Be5+ $8 9. Kg5 Bb8 $8 $19) 5... Bd4 (5... Bg1 6. Ke2 $8 {: text}) 6. Kd2 $3 {[#]ZZ} (6. Ke2 $2 Bg1 $8 $11) ( 6. Kd1 $2 Bf2 $8 7. Kd2 Bd4 $8 {ZZ} (7... Bxg3 $2 8. Rxb6+ $8 Kd7 9. b5 $8) 8. Kd3 Bf2 $8 {ZZ}) 6... Bf2 (6... bxa5 7. Rxa5 $8 Bg1 8. Rxa6+) 7. Kd3 $3 {ZZ} Bg1 8. Ke2 $3 {ZZ} Bd4 (8... bxa5 9. Rxa5 $8 Bxh2 10. Rxa6+ $1 Ke5 11. Kf3 $1) 9. Kf3 $8 {ZZ} (9. Rxb6+ $2 Bxb6 $8 10. axb6 Kd6 11. Ke3 Kc6 $11) 9... Bg1 ( 9... h4 10. gxh4 Bg1 11. Rxb6+) 10. Kf4 $8 (10. Rxb6+ $2 Bxb6 11. axb6 Kd6 12. Kf4 Kc6 $8 13. Kxf5 Kxb6 $8 {leads to an endgame Q + Ph / Q draw}) 10... h4 ( 10... axb5 11. a6 $8) 11. Rxb6+ $1 (11. Re5+ Kd6 12. Re2 $8) (11. gxh4 $4 Bxh2+ ) 11... Bxb6 12. axb6 $8 hxg3 13. Kxg3 $8 Kd6 14. Kxh3 1-0 [Event "?"] [Site "?"] [Date "2015.??.??"] [Round "?"] [White "Didaktikos"] [Black "0001.12"] [Result "1-0"] [SetUp "1"] [FEN "8/8/6k1/7p/8/5NPK/4p3/8 w - - 0 1"] [PlyCount "11"] [EventDate "2015.??.??"] [SourceDate "2000.07.25"] 1. Kh2 $3 {[%csl Yf5,Rf6,Rg1,Yg2,Gg6,Gh2] [#]Squares g2 & f5 are semi-conjugate.} (1. Kh4 $6 Kh6 2. Kh3 $8 Kg6 3. Kh2 $8) (1. Ne1 $6 Kf5 2. Kh4 $8 Kg6 3. Nf3 $8 Kh6 4. Kh3 $8 Kg6 5. Kh2 $8 {: text with 4 moves late}) (1. Kg2 $6 Kf5 $1 2. Kh3 $8 (2. Kf2 $2 Kg4 $8 3. Nh2+ Kh3 $8 $11) 2... Ke4 ( 2... Kg6 3. Kh2 $8 {: text}) 3. Ne1 $8 Ke3 (3... Kf5 4. Kh4 $8 {above}) 4. Kg2 $8 Ke4 5. Kf2 $8 Kf5 6. Kf3 $8 Kg5 7. Ng2 $8 e1=Q 8. Nxe1 $8 h4 9. g4 $8 h3 10. Kg3 $1 (10. Nd3 $1 h2 11. Nf2 $8) 10... h2 11. Nf3+ $8) 1... Kf6 2. Kg1 $3 {[#]} (2. Kg2 $6 Kf5 3. Kh3 $8 {already seen}) (2. Kh1 $6 Kg6 3. Kg1 $8 {waste of time}) 2... Kf5 (2... Kg6 3. Kf2 $8 Kf5 4. Kxe2 Kg4 5. Kf2 $8) 3. Kg2 $8 {This is not a ZZ, as White to move, Kh3!!! wins: see above 1 Kg2?!.} (3. Kf2 $2 Kg4 $8 4. Kg2 h4 $1 $11) 3... Kg4 {threatening ...e1Q+ followed by ...h4=.} (3... Ke4 4. Kf2 $8 Kd3 5. Ng1 $1) 4. Nh2+ $8 Kg5 (4... Kf5 5. Kf2 $8) 5. Kf2 $8 h4 6. g4 $1 (6. Nf3+ $1 Kg4 7. gxh4) 1-0 [Event "Absolute Championship"] [Site "Leningrad/Moscow"] [Date "1941.??.??"] [Round "1"] [White "Botvinnik, M."] [Black "Bondarevsky, I."] [Result "1-0"] [ECO "D55"] [PlyCount "95"] [EventDate "1941.03.23"] [EventType "tourn"] [EventRounds "20"] [EventCountry "URS"] [SourceDate "2000.07.25"] {Analysis on the 39th move of a game won by Black.} 1. d4 Nf6 2. c4 e6 3. Nc3 d5 (3... Bb4) 4. Bg5 Be7 5. Nf3 O-O 6. e3 h6 7. Bxf6 Bxf6 8. Qc2 c5 9. dxc5 Qa5 (9... dxc4 10. Bxc4 Qa5 (10... Nd7 11. c6 bxc6 12. O-O Rb8 13. Rac1 Qa5 14. b3 c5 {Bluebaum,M (2646)-So,W (2810)/Tbilisi 2017}) 11. O-O Bxc3 12. Qxc3 Qxc3 13. bxc3 Nd7 14. c6 bxc6 15. Rab1 (15. Rfd1 Nb6 16. Bd3 c5 17. Bb5 Bb7 18. Ne5 Rfd8 {Danin,A (2539)-Landa,K (2645)/Sochi 2012}) 15... Nb6 16. Be2 Bd7 (16... c5 17. Rfc1 {Karpov,A-Kasparov,G/Moscow (m/27) 38/562 1984}) 17. Ne5 Rfd8 18. Bf3 Be8 19. Bxc6 Rac8 20. Bxe8 Rxe8 21. Rfc1 {(Bu Xiangzhi (2656)-Wang Yue (2690)/Danzhou 2012)} Rc7 22. Rc2 Rec8 23. Rbc1 f6) (9... Nc6 10. O-O-O (10. cxd5 exd5 11. Bb5) (10. Be2 Qa5 11. O-O Qxc5 12. Rfd1 b6 13. Rac1 Bxc3 14. Qxc3 Ba6 {Timman,J-Beliavsky,A/Tilburg 38/563 1984}) 10... Nb4 11. Qa4 a5 12. cxd5 exd5 13. Nd4 Bg4 14. Be2 Bxe2 15. Ndxe2 Qe7 16. a3 Qxc5 17. Qb5 Na2+ 18. Kb1 Nxc3+ 19. Nxc3 Qc6 {Van Wely,L (2605)-Vaganian,R (2595)/Yerevan (ol) 68/401 1996}) 10. cxd5 (10. Rc1 Nc6 11. a3 d4 12. exd4 Nxd4 13. Nxd4 Bxd4 14. Be2 Qxc5 {Piket,J (2625)-Korchnoi,V (2575)/Tilburg 56/(513) 1992}) 10... exd5 11. Qd2 ( 11. O-O-O Be6 (11... Bxc3 12. Qxc3 Qxa2 13. Bd3) 12. Nxd5 Rc8 13. Kb1 Rxc5 ( 13... Bxd5 14. Rxd5 Nc6 15. Bc4 {Kasparov,G-Timman,J/USSR - World 37/495 1984}) 14. b4 $8 Rxc2 15. Nxf6+ gxf6 16. bxa5 Rxf2 17. Rd8+ Kg7 18. Nd4 $16) (11. Rd1 Qxc5 12. Qd2 Bxc3 13. Qxc3 Qxc3+ 14. bxc3 Be6 {Ipatov,A (2569)-Guo Qi (2431)/ Reykjavik 2013}) (11. Be2 Nc6 12. O-O Qxc5 13. Rac1 Qa5 14. Qb3 Ne7 15. Rfd1 Be6 16. Nd4 Bxd4 17. Rxd4 Nc6 18. Ra4 Qc5 {Xu,Y (2523)-Andreikin,D (2736)/ China 2016}) 11... Be6 12. Rc1 Nc6 13. Be2 Qxc5 14. O-O (14. Ne4 Qe7) 14... Qa5 15. Rfd1 Rfd8 16. a3 a6 17. Nd4 Nxd4 18. exd4 Rac8 {Blacks have no problem out of the opening.} 19. Ra1 Bg5 $1 (19... Qb6 20. g3 (20. b4 $2 Qxd4 $1) 20... Bg5 $1 21. f4 Bf6 {as in the text}) 20. f4 Bf6 21. b4 Qc7 22. Rac1 Qd7 23. b5 Qd6 24. bxa6 bxa6 25. a4 g5 $1 {[#]They become ambitious, rightly so.} (25... Rc6) 26. g3 gxf4 (26... Rc6) 27. gxf4 Kh8 28. Kh1 Rg8 $17 29. Bf3 (29. Rg1 Rxg1+ 30. Rxg1 Qb4 $1 31. f5 Bg5 $1 32. Qa2 Bd7) (29. Qe3 Bf5 30. Bd3 {(to the Queen side, so Black keeps his rook on the King side)} ( 30. Bf3 {(to the kingside, so Black keeps his rook on the queenside)} Rge8 $1 31. Qf2 Qa3) 30... Rce8 $1 31. Qf2 Bh3 $1 (31... Bg4 $1) 32. Bf1 (32. Rg1 Qa3 $1) 32... Bg4 33. Be2 Bh4 $1 $19) 29... Rc4 $1 30. Qe3 Rgc8 (30... Re8 $1 31. Bg2 (31. Ne2 Bd7 32. Qd3 Rxa4) 31... Bd7 32. Qf3 Rec8 $1 $17) 31. Ne2 $1 Bf5 (31... Rxa4 $4 32. Rxc8+ Bxc8 33. Qe8+) 32. a5 (32. Rxc4 dxc4 33. d5 Bc2) 32... Qd7 (32... Qe6 $1) 33. Rg1 Re8 34. Qf2 Qc8 35. Rce1 Be4 $2 {Let a great advantage vanish.} (35... Rc2 $1 36. Rg2 Qd8 $1) 36. Rg2 (36. Bxe4 Rxe4 37. Rg2) 36... Bxf3 $6 (36... Qd8) 37. Qxf3 $11 Qf5 38. Reg1 {White has equalized, he even has the "g" column.} Bxd4 $2 {A serious mistake. White is now winning, but captures a very bad decision. After inaccurate play on both sides, he will end up losing 50 moves later.} (38... Rd8 39. Qb3 Rc6 $11) (38... Rec8 39. Ng3 Qh3 (39... Qe6 $2 40. Qh5) 40. Qxd5 Qe6 $11) 39. Nxd4 $1 ({The game continued with} 39. Ng3 $4 Qh7 $2 (39... Qe6 $1 40. Re2 Be3 41. Nf1 d4 $17) (39... Qf6 $1 40. Nh5 $6 Qc6 $1) 40. Qxd5 Bxg1 41. Qxc4 Ba7 42. Nf1 Qf5 43. Qc3+ f6 44. Qc7 Qh7 $8 45. Qc6 Qf7 46. Qxa6 Bd4 47. Qd3 Re1 $11 48. h3 Qd7 $2 (48... Be3 $1) 49. f5 $2 (49. Rd2 $1 Qe6 50. Qf3 $1 Qc4 51. Kh2 $1 {(Kg2 ...Qg8+)} Rxf1 52. Qa8+ $1 Kh7 53. Qe4+ Kh8 54. Qxd4 $16) 49... Qd5 50. a6 Ra1 51. Qe2 Qc6 52. Kh2 Be5+ 53. Kg1 Qc5+ 54. Kh1 Qc3 55. Kg1 Bd4+ 56. Kh2 Be5+ 57. Kg1 Qxh3 $1 {(threatens ...Bd4+)} 58. Qc4 $8 Qe3+ $8 59. Rf2 $8 (59. Kh1 $2 Rxf1+ $1 60. Qxf1 Qh3+ 61. Kg1 Bd4+ 62. Rf2 Qg3+) 59... h5 $1 60. Kg2 (60. Qb4 Kg7) 60... Qg5+ 61. Kh1 Rc1 (61... Qg3 $1) 62. Qa4 Qg8 63. Qh4 Qa8+ 64. Kg1 $8 Rc7 $11 65. Rg2 $2 (65. Ne3) (65. Qxh5+ Rh7 66. Qf3 $8) 65... Qa7+ $1 66. Kh1 (66. Rf2 $2 Rg7+) 66... Qxa6 $19 67. Kg1 Qa7+ 68. Kh1 Qa6 (68... Qa8 $1 69. Qh3 Qe4 $1) 69. Kg1 Qb6+ 70. Kh1 Qb5 71. Kg1 Qb6+ 72. Kh1 Qb5 73. Kg1 Qc5+ 74. Kh1 Qc1 (74... Qa3 $1 {for ...Qf3}) 75. Kg1 Qd1 $2 (75... Qc5+) 76. Qe4 $2 (76. Qb4 $1 Kh7 77. Qd2) 76... Kh7 $1 { (threatens ...Rc1)} 77. Rd2 Rg7+ 78. Rg2 (78. Kf2 Bg3+ $1) 78... Rd7 (78... Rg4 $1 79. Rxg4 Qxg4+ 80. Qxg4 hxg4 81. Kg2 Kh6 $19) 79. Qc4 Rg7 80. Rxg7+ Kxg7 81. Qe4 (81. Kg2 Kh6 82. Ne3 Qd2+ 83. Kf3 Bd4 $1) 81... Qg4+ $1 82. Qxg4+ hxg4 83. Nd2 (83. Ne3 Bd4 $8) 83... Kh6 84. Ne4 Kh5 85. Kh1 Kh4 86. Kg2 Bd4 87. Kh2 Bb2 88. Kg2 Be5 {0-1}) (39. Qg3 $2 Bf6 $1 40. Qb3 Rec8 41. Qb7 Qe6 42. f5 Qxf5 43. Qxf7 Qf3 $8 $15) 39... Rxd4 40. Qc3 $3 {[#]This pinning is only strong if you have seen one of the two winning moves that follow. At least the one that is humanly findable.} (40. Qg3 $2 Qf6 $8 (40... Qg6 $2 41. Qc3 $3 {: text}) 41. Qh3 Rxf4 42. Rg6 fxg6 43. Qxh6+ Kg8 44. Rxg6+ Kf7 $8 45. Rxf6+ Rxf6 $11) (40. Qe2 $2 Rde4 $1 41. Qxa6 R4e6 42. Qb7 Rg6 $11) 40... Qf6 (40... Qe4 $2 41. Rd1) (40... Qd3 $2 41. Qc6) (40... Qxf4 $2 41. Rg4 {(or Rd1)}) 41. Rg7 $1 {[#]Threatens Qg3.} ( 41. Rd2 $2 Rxf4 $8) (41. Rf1 $1 {(threatens Rd2 ...Ree4 Qc8+ & Rg1, is also given by the monster, who decides to compose a reciprocal zugzwang, as in the studies)} Kh7 $1 (41... Ree4 42. Qc8+) 42. h3 $3 {[#]ZZ} (42. Rd2 $2 Ree4 $8) (42. Rfg1 $1 Kh8 43. Rg7 $1 {returns to text}) 42... Qh8 (42... Rg8 { (idem on ...Kh8 as Rd2 ...Ree4 Qc8+ then Rg1)} 43. Rd2 $8 Rg3 44. Qxd4 $8 Rxh3+ 45. Kg2 $8 Qh4 46. Rg1 $3 {[#](Rff2?? ...Qg4+!!)}) (42... Ree4 $6 {(...h5?! Rg5!)} 43. Qc8 $1 Qh8 44. Qf5#) (42... Rb8 43. Rfg1 $8 {(Rd2? ...Rbb4)} Qf5 { (...Rxf4 Rg7+ & Qg3)} 44. Rg7+ $8 {(Qg3? ...Qg6)} Kh8 45. R7g3 $3 {[#](but not Qg3? ...Qe4+! Rg2 ...Qxg2+!! followed by ...Rd1-b1!!)} Qf6 {(...Qe4+ Kh2 ...Qxf4 Rd1 which would not be possible with the bR on e8 ; or ...Qe4+ Kh2 ...f6 Rg4!! -- threatens Rh4 -- ...Re8 R1g2! ...f5 R4g3! ...Qxf4 Qc6!!)} 46. f5 $1 {(threatens Rg4! which could also be played immediately : ...Rxf4 Qg3!)} Qe5 47. Re3 $1 Qf4 48. Qc6 $3 {[#]} Qh4 49. Qc7 $3 Rdb4 50. Qxf7 $8 $18) (42... -- {White to move, there is no win: Rd2 ...Ree4 is no good, a King's move faces ... Rg8; also Rg3 ...Rg8, because then Rd3 loses on ...Qg6!; also Qb2 ... .Rg8, because the weakness of h3 forbids Rd2; moreover f5 ...Qe5 is inerrant; finally Rg4 ...Rg8!)} 43. Rfg1 {(this does not fit with bR in e8 either)} Qf5 $1 {(or similarly ...Kh8! Rg7 ...Qf5! exploiting the weakening h3)} 44. Rg7+ Kh8 45. R7g3 {(R7g4 ...Qd3)} Qe4+ $8 46. Kh2 $6 {(R1g2 ...Qe1+)} Qxf4 $8 47. Rd1 $2 Re2+ $3 48. Kh1 Qxg3 $3 $19) 43. Rfg1 $8 Ree4 (43... Qf6 44. Rg7+ Kh8 45. Qg3 $8 Rd1 46. Rg8+ $8 Kh7 47. Rxe8 $8) 44. Rg3 $3 {[#](threatens Qc7 ...Rxf4 Qc2+ & Qg2)} (44. Kh2 $2 Qf8 $8) (44. Qg3 $2 Re8 $8) (44. Qc7 $2 Rxf4 $8) (44. Rg4 $1 Rxf4 45. Qc2+ Rfe4 46. R4g3 {idem after waste of time}) 44... Qf8 ( 44... Rxf4 45. Qc2+ $1 Rde4 46. Qg2 $8) (44... Re8 45. Rg7+ $1) 45. Qc5 $3 {[#]} (45. Qb2 $1 {pour Dg2}) 45... Qh8 46. Qc7 $1 Qf8 (46... Rxf4 47. Qc2+ $1 Rde4 48. Qg2) 47. Qd6 $3 Qh8 48. Rg6 $1 Re6 49. Rxe6 $18) 41... Rd8 $1 (41... Rxf4 42. Qg3 $8 {(threatens Rg8+)} Rf1 (42... Rfe4 43. Rg8+ $8 Kh7 44. Qg7+) 43. Rg8+ $8 Kh7 44. Qd3+ $1 Re4 45. Rxf1 $8 $18) (41... Qxf4 42. R7g4 $8 $18) (41... h5 42. Qg3 $1 (42. R7g5 $1) 42... Re6 43. Rg5 $1 $18) 42. f5 $1 {Two other wins exist, where we find echoes of the 41 Rf1! suite. Let us note that if White could pass their move, he would also win, which is not surprising when one is in a terrain where Zs, even a ZZ, spring up like grass.} (42. Qg3 $2 Rd1 $3 {[#]} 43. Rg8+ Kh7 $8 44. Rxd8 Rxg1+ $8 45. Kxg1 Qxd8 $8 $11) (42. Rxf7 $2 Qxf7 $8 43. Qxd4+ Kh7 $8 44. Qd3+ Kh8 $8 45. Qxa6 Qxf4 $8 $11) (42. Qb2 $1 {(threatens Qg2 ...Rd1 Rg8+ & Qc2+)} Qxf4 (42... Rxf4 43. Qg2 $8) 43. R7g4 $8 Qf3+ 44. R4g2 $8 Qf6 (44... Qf4 45. Rd1 $8) 45. Rg3 $3 {[#](prepares for tripling with Qg2)} (45. Rf2 $6 Qe5 $1 {(...Qh4 Rf3! and not Rd1? Qxf2!)} 46. Qb6 $3 Qe4+ $1 47. Rfg2 $8 Qh4 $1 48. Qb2 $8 Qf6 49. Rg3 $8 { and we lost 4 moves}) (45. Rg7 $6 Qf3+ $1 46. R7g2) 45... Qe5 (45... Ra8 46. Qg2 $8 {(Rd3? ...Rf4)} Qd8 {(the threat was Rg8+ ...Kh7 Qg7+)} 47. Rg7 Qf8 48. Qb2) (45... h5 46. Rd3 $1 Rf4 47. Rh3 $3) 46. Rg4 $1 (46. Qg2 $1 Qe4 47. Rf3 $8) 46... Re4 47. Qb6 $3 (47. Rh4 $2 Kh7 $8) 47... Kh7 48. Rg7+ $1 (48. Qxd8 $2 Rxg4 $8 49. Rxg4 Qe1+ $8) (48. Rg6 $1 Rh4 49. Rg7+ $8 {idem}) 48... Qxg7 49. Rxg7+ Kxg7 50. Qxd8 Re6 51. Qxd5 {"would be draw without the Pa or without the Ph ! "(Dvoretzky)} Rg6 52. h4 h5 53. Qxh5 $18) (42. h3 $1 {(the simplest, indicated by I. Zaïtsev)} Rxf4 (42... -- {it is not a ZZ, unlike the previous h3!! studied on the 41st move, as White wins anyway by the unique} 43. Qb2 $3 {(Qg3? ...Rd1!! as already seen)} Qf5 {(...Qxf4 R7g4! .. .Qf3+ Kh2!)} 44. R7g4 $1 Qe4+ 45. Kh2 $1 {(threatens R1g2 then Rd2! or Qb6!)} Re8 46. R1g2 f5 47. R4g3 $8 Qxf4 48. Qb6 $8) (42... Qf5 43. Qg3 $1 Qe4+ 44. Rg2 $8) (42... Ra8 43. Qg3 $1 Rd1 44. Rg8+ $8 {because Ra8 is no longer defended}) 43. Qg3 $3 {(threatens Rg8+)} Rf1 44. Rg8+ $8 Kh7 45. Qd3+ $8 Rf5 46. Qxf5+ $1 Qxf5 47. R1g7#) 42... Qe5 43. R7g4 $8 (43. Qh3 $6 Qf6 44. Rxf7 $2 (44. Qc3 $8) 44... Qh4 $1) 43... Re4 44. Rh4 $3 {[#]I. Zaïtsev.} Rd6 (44... Kh7 45. Rxh6+ $8) 45. Qc7 $3 {[#]Foreground.} (45. Qc8+ $6 {(thématic try)} Qe8 46. Qc3+ $8 Qe5 47. Qc7 $8) (45. f6 $2 Rxf6 $8 46. Rhg4 Rg6 $8 $11) 45... Re1 (45... Rf6 46. Qd8+ $1) ( 45... Qe7 46. Qb8+ $1 (46. Rhg4 $1) 46... Qe8 47. Qxd6) (45... Re2 46. Qd8+) 46. Qc8+ $3 {Plan.} (46. Qb8+ $2 Qe8 $8 47. Qxd6 (47. Qb2+ d4 48. Qxd4+ Re5 49. Qa1 Qa8+) 47... Rxg1+ $8 48. Kxg1 Qe1+ 49. Kg2 Qe2+ $1 (49... Qxh4 $8 50. Qf8+ Kh7 51. Qxf7+ Kh8 52. Qxd5 Qg4+) 50. Kg3 Qe3+ 51. Kg2 Qe2+ $8) (46. Qd8+ $2 Qe8 $8 47. Qxd6 Rxg1+) 46... Qe8 47. Qc3+ $8 {Switchback.} Re5 48. Qg3 $1 1-0 [Event "2# then s#2 then h#2 then h=2"] [Site "?"] [Date "1966.??.??"] [Round "?"] [White "Myllyniemi, M."] [Black "0114.48"] [Result "1-0"] [SetUp "1"] [FEN "7n/2p1Pp2/2PppRp1/2pk2P1/B1Np4/3Kp3/4P3/8 w - - 0 1"] [PlyCount "5"] [EventDate "1966.??.??"] [SourceDate "2000.07.25"] 1. -- (1. e8=N $1 {[#]} e5 2. Nxc7#) (1. e8=B $1 {[#]} e5 2. Bc2 $1 e4#) 1... e5 2. e8=Q $1 {[#]} (2. e8=R $1 {[#]} e4+ 3. Rxe4 {stalemate}) 2... e4+ 3. Qxe4# {AUW.} 1-0 [Event "2#"] [Site "?"] [Date "1908.??.??"] [Round "?"] [White "Gavrilov, K."] [Black "1852.53"] [Result "1-0"] [SetUp "1"] [FEN "2B1R3/6p1/4NPrb/3P2rp/1p2kN1P/5RB1/2P2P2/2K4Q w - - 0 1"] [PlyCount "1"] [EventDate "1908.??.??"] [SourceDate "2000.07.25"] 1. -- 1-0 [Event "2#"] [Site "?"] [Date "1950.??.??"] [Round "?"] [White "Berlingozzo, E."] [Black "4585.16"] [Result "1-0"] [SetUp "1"] [FEN "Nb3r1n/kBp4R/p2N4/1P4pK/6p1/1p1Q4/p4R2/q4bB1 w - - 0 1"] [PlyCount "1"] [EventDate "1950.??.??"] [SourceDate "2000.07.25"] 1. -- 1-0 [Event "2#"] [Site "?"] [Date "1981.??.??"] [Round "?"] [White "Prins, H."] [Black "1552.34"] [Result "1-0"] [SetUp "1"] [FEN "1b1R4/p7/4p1QB/3Nrp2/1P5R/1Ppk2N1/6PK/3B4 w - - 0 1"] [PlyCount "1"] [EventDate "1981.??.??"] [SourceDate "2000.07.25"] 1. -- 1-0 [Event "2#"] [Site "?"] [Date "2012.??.??"] [Round "?"] [White "Murashov, P."] [Black "1274.00"] [Result "1-0"] [SetUp "1"] [FEN "1b2N3/7B/1QR5/3bk3/3R4/6K1/2n5/8 w - - 0 1"] [PlyCount "1"] [EventDate "2012.??.??"] [SourceDate "2000.07.25"] 1. -- 1-0 [Event "2#"] [Site "?"] [Date "2013.??.??"] [Round "?"] [White "Shanshin, V."] [Black "1528.12"] [Result "1-0"] [SetUp "1"] [FEN "6B1/4p3/8/2pR4/1RNNk2n/Q2r4/3P1n1B/5K2 w - - 0 1"] [PlyCount "1"] [EventDate "2013.??.??"] [SourceDate "2000.07.25"] 1. -- 1-0 [Event "2#"] [Site "?"] [Date "1953.??.??"] [Round "?"] [White "Bachl, E."] [Black "1288.13"] [Result "1-0"] [SetUp "1"] [FEN "3Q4/3p2pK/B5p1/1nn5/1NPk4/6N1/3B4/2R1R1bb w - - 0 1"] [PlyCount "1"] [EventDate "1953.??.??"] [SourceDate "2000.07.25"] 1. -- 1-0 [Event "2#"] [Site "?"] [Date "1954.??.??"] [Round "?"] [White "Van Dijk, J."] [Black "1578.26"] [Result "1-0"] [SetUp "1"] [FEN "2K1R3/2p4b/2p1Bp2/P7/NpNp4/b2kp1P1/R5Q1/n1n1r3 w - - 0 1"] [PlyCount "1"] [EventDate "1954.??.??"] [SourceDate "2000.07.25"] 1. -- 1-0 [Event "2#"] [Site "?"] [Date "1979.??.??"] [Round "?"] [White "Wiedenhoff, C."] [Black "4828.46"] [Result "1-0"] [SetUp "1"] [FEN "2n1RQn1/8/2pp4/2BNpp2/2N1k1p1/p1KR1rP1/2PPPr1q/7B w - - 0 1"] [PlyCount "1"] [EventDate "1979.??.??"] [SourceDate "2000.07.25"] 1. -- 1-0 [Event "2#"] [Site "?"] [Date "1976.??.??"] [Round "?"] [White "Braude, L."] [Black "4488.51"] [Result "1-0"] [SetUp "1"] [FEN "8/b1r2P2/3QP1Kn/6Pp/4kN2/4B3/b1PP2R1/1N1q2nB w - - 0 1"] [PlyCount "1"] [EventDate "1976.??.??"] [SourceDate "2000.07.25"] 1. -- 1-0 [Event "2#"] [Site "?"] [Date "2013.??.??"] [Round "?"] [White "Burger, R."] [Black "1058.36"] [Result "1-0"] [SetUp "1"] [FEN "8/5K1n/Bp1Q1pp1/3NN1p1/4k1Pp/2p1B1Pn/2b3P1/8 w - - 0 1"] [PlyCount "1"] [EventDate "2013.??.??"] [SourceDate "2000.07.25"] 1. -- 1-0 [Event "2#"] [Site "?"] [Date "1954.??.??"] [Round "?"] [White "Palkoska, E."] [Black "4856.03"] [Result "1-0"] [SetUp "1"] [FEN "8/2Q1R1nq/5Bp1/3k4/r2p3r/2pB1n1b/3R1K2/8 w - - 0 1"] [PlyCount "1"] [EventDate "1954.??.??"] [SourceDate "2000.07.25"] 1. -- 1-0 [Event "3#"] [Site "?"] [Date "1958.??.??"] [Round "?"] [White "Chavane, P."] [Black "0245.22"] [Result "1-0"] [SetUp "1"] [FEN "8/3K4/2R4N/3P1Rp1/3kp3/4b2n/2BP1N2/8 w - - 0 1"] [PlyCount "1"] [EventDate "1958.??.??"] [SourceDate "2000.07.25"] 1. -- 1-0 [Event "3#"] [Site "?"] [Date "1958.??.??"] [Round "?"] [White "Delcroix, G."] [Black "1551.37"] [Result "1-0"] [SetUp "1"] [FEN "5N2/1r2p3/2Pp2p1/B2k2p1/PpR1R1Pp/4p1bQ/6B1/2K5 w - - 0 1"] [PlyCount "1"] [EventDate "1958.??.??"] [SourceDate "2000.07.25"] 1. -- 1-0 [Event "3#"] [Site "?"] [Date "2006.??.??"] [Round "?"] [White "Marandiuk, M."] [Black "1744.83"] [Result "1-0"] [SetUp "1"] [FEN "8/3Q3K/N3PPp1/r3P2P/4k3/rP2pR1p/1Pb2PPB/1n6 w - - 0 1"] [PlyCount "1"] [EventDate "2006.??.??"] [SourceDate "2000.07.25"] 1. -- 1-0 [Event "3#"] [Site "?"] [Date "1902.??.??"] [Round "?"] [White "Shoshin, A."] [Black "1437.62"] [Result "1-0"] [SetUp "1"] [FEN "1rn5/1bQ4K/1p1P4/3k4/P2P1RPN/2p3P1/n1P5/8 w - - 0 1"] [PlyCount "1"] [EventDate "1902.??.??"] [SourceDate "2000.07.25"] 1. -- 1-0 [Event "4#"] [Site "?"] [Date "2017.??.??"] [Round "?"] [White "Kuzovkov, A."] [Black "0558.36"] [Result "1-0"] [SetUp "1"] [FEN "4R3/rp1B2K1/pR1P2P1/2Nk1Np1/1Bpp4/1b6/3p1nP1/3n4 w - - 0 1"] [PlyCount "1"] [EventDate "2017.??.??"] [SourceDate "2000.07.25"] 1. -- 1-0 [Event "4#"] [Site "?"] [Date "1960.??.??"] [Round "?"] [White "Guttman, EMH."] [Black "1340.22"] [Result "1-0"] [SetUp "1"] [FEN "8/8/7P/8/8/3QB1p1/3p2P1/1K1kbr2 w - - 0 1"] [PlyCount "1"] [EventDate "1960.??.??"] [SourceDate "2000.07.25"] 1. -- 1-0 [Event "5#"] [Site "?"] [Date "1951.??.??"] [Round "?"] [White "Lepuschütz, H."] [Black "4441.17"] [Result "1-0"] [SetUp "1"] [FEN "7k/4Np1p/1q3p1B/r1p4P/5Qp1/p4RKb/p7/8 w - - 0 1"] [PlyCount "1"] [EventDate "1951.??.??"] [SourceDate "2000.07.25"] 1. -- 1-0 [Event "6#"] [Site "?"] [Date "1959.??.??"] [Round "?"] [White "Speckmann, W."] [Black "0203.13"] [Result "1-0"] [SetUp "1"] [FEN "K7/R2p4/3p1p2/8/1R6/8/n2P4/k7 w - - 0 1"] [PlyCount "1"] [EventDate "1959.??.??"] [SourceDate "2000.07.25"] 1. -- 1-0 [Event "h#2 b) Bg6 on g2"] [Site "?"] [Date "2012.??.??"] [Round "?"] [White "Loustau, JM."] [Black "0656.36"] [Result "1-0"] [SetUp "1"] [FEN "5r1r/3n1pK1/4B1bB/3n1PPp/4pPkp/4p1p1/8/8 b - f3 0 1"] [PlyCount "1"] [EventDate "2012.??.??"] [SourceDate "2000.07.25"] 1... -- 1-0 [Event "h#2 3 sol"] [Site "?"] [Date "2012.??.??"] [Round "?"] [White "Grinchenko, D."] [Black "3442.00"] [Result "1-0"] [SetUp "1"] [FEN "6r1/3B4/7b/3N1N2/1K6/8/4k3/2qR4 b - - 0 1"] [PlyCount "1"] [EventDate "2012.??.??"] [SourceDate "2000.07.25"] 1... -- 1-0 [Event "h#3,5 2 sol"] [Site "?"] [Date "2012.??.??"] [Round "?"] [White "Caillaud, M."] [Black "3666.54"] [Result "1-0"] [SetUp "1"] [FEN "3b4/1pP1PK2/2b5/2P1pP2/1Pppqrr1/3nkn2/8/8 w - - 0 1"] [PlyCount "1"] [EventDate "2012.??.??"] [SourceDate "2000.07.25"] 1. -- 1-0 [Event "s#3"] [Site "?"] [Date "1881.??.??"] [Round "?"] [White "Gilberg, C-A."] [Black "4558.35"] [Result "0-1"] [SetUp "1"] [FEN "Q4B2/p2N3n/B4R1n/Kp2p1b1/2k4p/2pR1p2/PPN1P1q1/1r6 w - - 0 1"] [PlyCount "1"] [EventDate "1881.??.??"] [SourceDate "2000.07.25"] {A. Feoktistov version.} 1. -- 0-1