greffier's word
---
The core group was there and the course did not have any glitches: Pierre, on leave from the Americas, was back on French soil, Daniel in his home, the clerk in his farm and of course the Master in his castel in Cannes.
No fairy tale this time (it's Lent, we're tightening our belts!), the listeners having been trapped in the variations of the King's gambit of the day.
I leave the voice to the Master for his traditional (and nevertheless remarkable) report
Master's words
---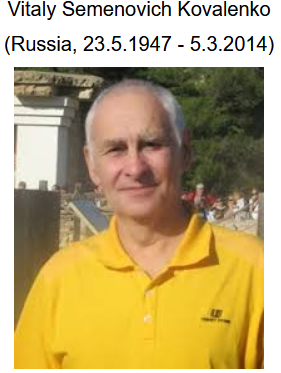 Five pawns against Queen and Knight is the theme of today's exercise. And it is not sad. A perfect study for a solution contest.
A new example of how the 2500 treat endgames. In this case a R + Pf + Ph against R, but much easier than most endgames with this material, for example Marciano-Relange and the dreadful Timman-Short. Kérès-Sokolsky is ignored, where Black lost because he allowed h5 & Rh4. Instead, h5 is allowed, then Rh3 is forced! Obviously, progress is not stopped. Then, they ignore that the RN is often better on h7 than on f7, in order to block the PBh, and so they do nothing to bring it there, nor to prevent the opponent from doing so. Result: three decisive mistakes on five consecutive moves. But this will not prevent so-called "pedagogues" from affirming that we play better than in the past, even the endings.
By comparison, a game of two strangers played in 1958, on a different theme. There are only two mistakes, the players not having imagined that there was a nice reciprocal zugzwang (or mutual zugzwang, some prefer to say). As already repeated many times, there is much more ZZ in tournament games than one imagines. No need for a collection of studies by Akobia, Vlasenko or Arestov!
Speaking of studies, a small instructive rescue illustrating a principle exposed by Chéron. I accompany it with its inspirer, a work by the other Georgian sorcerer. I hope that our dear Nino will take a look at the report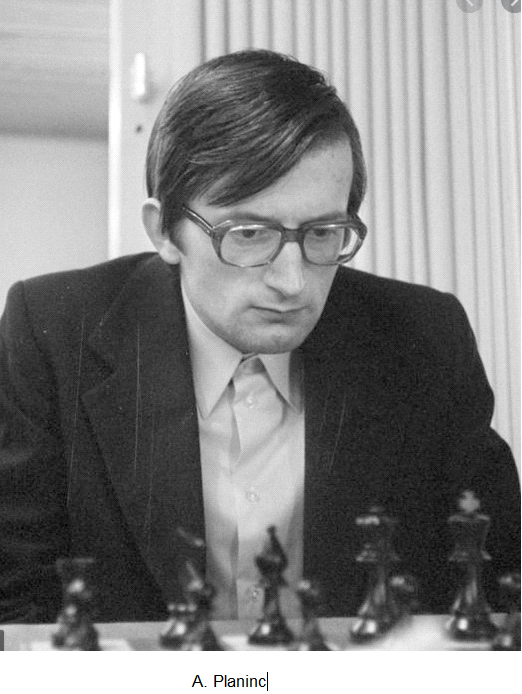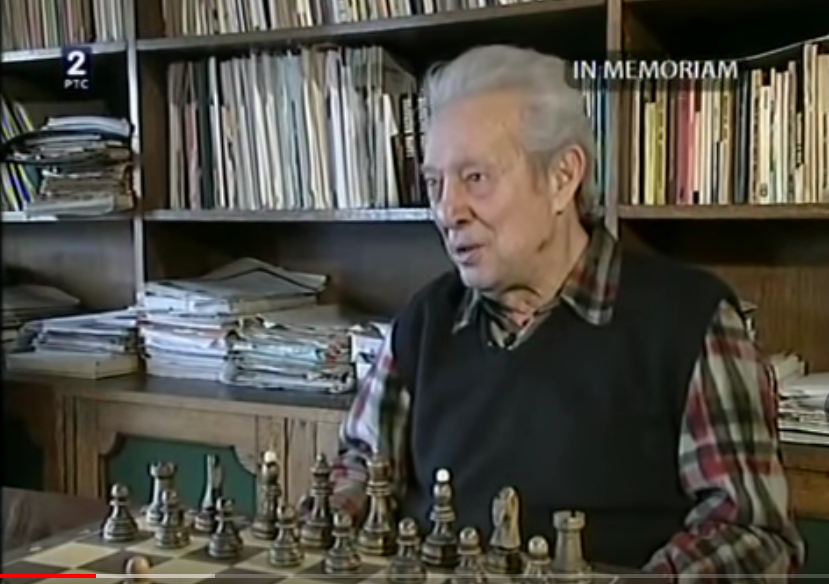 Two problem themes in game position, then the "homework" for the next session: more economical, but a little more difficult than the previous one.
Two games of the day on the King's Gambit, a... first in Saint-Lazare. The great Yugoslav player seems to regret that this beginning was dethroned by the Spanish game. And he didn't even know the Berlin poison: "ich bin kein Berliner"! When everyone has been so disgusted with the Spanish game (and therefore with 1 e4 e5 2 Cf3), when the King's Gambit becomes fashionable again, and, incidentally, when the games of the "great world players" of the 21st century will be less insipid, I know some who will regain a taste for competition.
For training, four mats in 2, one of them with a nasty trap, but which one? Then a 3# with a twin, by the former chronicler who brought so many kids to love the problem. Then a superb bohemian, a refreshingly easy Loyd, and a piece by the organiser of the next world congress, who is best known in the 2#. The two 4#'s are of opposite genres. In the helpmates for Daniel, the only difficult one is, in my opinion, the 2# helpmate with 3 solutions! Finally two selfmates: an ancestor of the Babson and a small puzzle where mat must be given by a pawn, but how?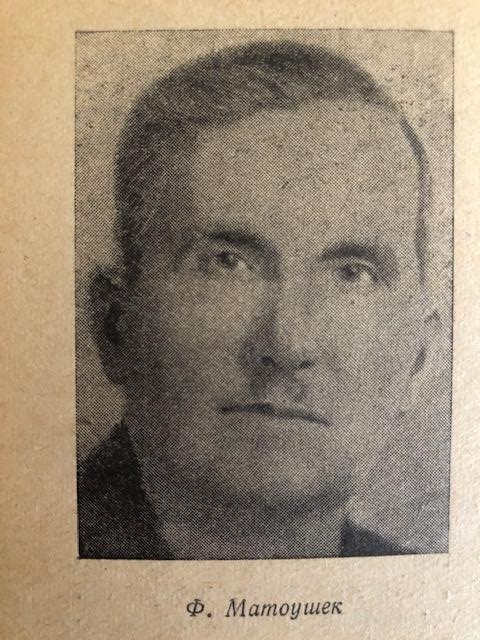 Last minute: on the theme "we play better than in the past" we have seen even funnier this week. A player approaching 2800 draws a rook endgame on Sunday with one less pawn. On Thursday he finds himself with exactly the same ending. Do you think that the time spent on it, four days earlier, makes it even easier for him to defend? Not at all, he loses it! Keres, Botvinnik and Smyslov are howling with laughter from heaven as they follow the exploits of our supergrozens.
Thirty years ago, a player with a southern accent was laughed at for saying "the more I play it, the more I lose it". Here, we could paraphrase him more or less: draw positions, at 2800, I lose one out of two.
Master's diagrams
[Event "?"] [Site "?"] [Date "2013.??.??"] [Round "?"] [White "Kovalenko, V."] [Black "3403.50"] [Result "1-0"] [SetUp "1"] [FEN "q6k/1R2n3/5PPP/5PPK/r7/8/8/8 w - - 0 1"] [PlyCount "19"] [EventDate "2013.??.??"] [SourceDate "2010.01.01"] {The diagram may be frightening, but the play is clear, with no abstruse secondary variations. And who would guess that it all ends in a chokehold ?} 1. g7+ $8 (1. fxe7 $4 Qe8) (1. f7 $4 Nxf5) 1... Kg8 (1... Kh7 $6 2. g6+ Nxg6 3. fxg6+ Kg8 4. h7#) 2. g6 $8 (2. Rxe7 $2 Rh4+ $8 3. Kg6 (3. Kxh4 Qh1+ $8 4. Kg3 Qg1+ $8 5. Kf3 Qf1+) 3... Rxh6+ (3... Qc6) 4. gxh6 $8 (4. Kxh6 $2 Qh1+ 5. Kg6 Qh7#) 4... Qg2+ $8) 2... Rh4+ (2... Nxg6 $6 3. f7+ Kh7 4. fxg6#) 3. Kg5 $3 {[#]} (3. Kxh4 $2 Nxg6+ $8 (3... Nxf5+ $2 4. Kg5 $8 Nxh6 5. Kxh6 $8 Qxb7 6. f7+ $8) 4. fxg6 $8 Qa4+ $8) 3... Rxh6 (3... Rg4+ 4. Kxg4 $8 Qa4+ (4... Nxg6 5. f7+ $8 Kh7 6. g8=Q+) 5. Kg5 $8) 4. f7+ $8 (4. Kxh6 $4 Nxf5+ $8) 4... Kxg7 5. f6+ $8 Kh8 ( 5... Kf8 6. fxe7+ $8 Kg7 7. e8=N+ (7. f8=Q+)) 6. g7+ $8 (6. Kxh6 $2 Nxg6 (6... Nf5+ 7. Kg5 Qf8) 7. Kxg6 Qf8 $8 8. Re7 Qxe7 (8... Qh6+)) (6. fxe7 $2 Qa5+ $1 ( 6... Rxg6+ $1 7. Kxg6 Qa6+ $8) 7. Kxh6 Qd2+ $8) 6... Kh7 7. g8=Q+ $8 (7. g8=B+ $4 Kh8 $8 8. fxe7 Qa6) 7... Nxg8 (7... Qxg8+ 8. fxg8=Q+ Kxg8 9. Kxh6) 8. f8=N+ $3 {[#]} (8. fxg8=Q+ $2 Kxg8 9. Rg7+ Kf8 10. Kxh6 $11) (8. f8=Q+ $4 Qxb7 $8) 8... Kh8 9. Rh7+ $8 Rxh7 10. Ng6# $1 1-0 [Event "?"] [Site "?"] [Date "2016.??.??"] [Round "?"] [White "Troff, Indjic"] [Black "0400.20"] [Result "1-0"] [SetUp "1"] [FEN "8/8/3R4/8/5k1P/7K/5P2/6r1 b - - 0 55"] [PlyCount "32"] [EventDate "2016.??.??"] [EventCountry "USA"] [SourceDate "2010.01.01"] 55... Kf5 $1 (55... Rh1+ $1 56. Kg2 Ra1 $1 (56... Rxh4 $2 57. Rd4+ $8 Kg5 58. Rxh4 $8 Kxh4 59. Kf3 $8)) 56. Rd5+ Kf6 $1 (56... Kf4 $1 57. Rd8 Rh1+ $8 58. Kg2 Ra1 $1) (56... Kg6 $2 57. Rg5+ $8 Rxg5 58. hxg5 Kxg5 59. Kg3 $8) 57. Rd3 (57. Rg5 Ra1 $1 58. f4 Rb1 59. Kg4 Ra1 60. h5 Rb1 $1 (60... Rg1+ $1 61. Kh4 Rh1+ $1) 61. h6 Kf7 $1 (61... Rg1+ $1 62. Kf3 Rh1 $1) 62. Rh5 (62. h7 Rg1+ $8) 62... Kg8 $8) 57... Rh1+ $1 (57... Ke5 $2 58. h5 $8) (57... Kf5 $2 58. Rf3+ $8) (57... Rf1 $1) 58. Kg4 Ra1 $1 (58... Kg6 $1 59. h5+ Kh6 $1 (59... Kg7 $1 60. Rd7+ Kh6 $8) (59... Kf7 $2 60. Rd7+ $8 Ke6 61. Rc7 $1)) 59. h5 Rh1 $2 (59... Kg7 $1) ( 59... Rb1 $1) 60. Rh3 $8 {[#]} Rg1+ {Where would you play your King ?} 61. Kf4 $2 (61. Kf3 $3 Rg7 (61... Ra1 62. h6 $8) (61... Kg7 62. Rg3+) 62. h6 $8) (61. Kh4 $2 Ra1 $1) 61... Ra1 $2 (61... Rf1 $3 62. h6 (62. f3 Kg7 $1 (62... Kf7 $1 63. h6 Kg8 $8)) (62. Kg3 Kg7 $1) 62... Rxf2+ $8 63. Kg4 (63. Kg3 Ra2 $1 64. h7 Ra3+ $8 ) 63... Ra2 $1 (63... Rg2+ $1 64. Kf3 Ra2 $1) 64. h7 Ra4+ $8 65. Kh5 Kg7 $8 $11 ) (61... Kg7 $2 62. Rg3+ $8) 62. h6 $8 Ra4+ 63. Kg3 $1 Ra3+ 64. f3 (64. Kg4) 64... Ra8 65. h7 Rh8 66. Kg4 Kg6 67. f4 Kf6 68. f5 Kf7 69. Kg5 Kg7 70. f6+ Kf7 71. Rh1 1-0 [Event "?"] [Site "?"] [Date "1958.??.??"] [Round "?"] [White "Van den Berg C, Laco"] [Black "0310.11"] [Result "0-1"] [SetUp "1"] [FEN "8/3B2k1/2P4p/2r5/7K/8/8/8 b - - 0 73"] [PlyCount "45"] [EventDate "1958.??.??"] [Source "ChessBase"] [SourceDate "1998.11.10"] 73... Kf7 $6 (73... Kf8 $3 74. Kg4 h5+ $1 {: see below}) (73... h5 $2 74. c7 $1 (74. Be8 $1 Kh6 75. Bf7 $8 Rc1 76. c7 $1 Rh1+ 77. Kg3) 74... Rxc7 75. Be8 $8 $11) 74. Kg4 h5+ $2 (74... Ke7 $1 75. Kh4 Kf8 $3 {(triangulation)} 76. Kg4 h5+ $1 (76... Kf7 $1 77. Kh4 h5 $8 {idem}) 77. Kh4 Kf7 $8 {ZZ} (77... Ke7 $2 78. Bh3 $8 {: see further}) 78. Bh3 (78. c7 Rxc7 $8 {(the square e8 is no longer available for the bishop)} 79. Bb5 Rc5 $1 80. Be2 Kg6 $8) 78... Kg6 $8 {(the threat was c7)} 79. Bd7 (79. Bf1 Rxc6) 79... Rc4+ $8 80. Kg3 Kg5 $19 {text}) (74... Kg7 $1 75. Be8 (75. Kh4 Kf8 $8 {idem}) 75... Kf8 $8 76. Bd7 h5+ $1 77. Kh4 Kf7 $8) 75. Kh4 $8 {[#]ZZ. bR is obviously in the focal position. As for the bK, either he drops the e8 square, or he moves away from h5.} Kg6 (75... Ke7 76. Bh3 $3 {[#]} Kd6 (76... Kf6 77. c7 $1) 77. Bg2 $1 (77. Bf1 $1 Kxc6 78. Be2 $1 $11 ) 77... Rf5 78. Bh3 $1 (78. Bh1 $2 Rf2 $8 79. c7 Kxc7 $8 80. Bd5 Kd6 $8 81. Bb7 Rh2+ $1 82. Kg3 Rb2 $1 83. Ba6 Rb4) (78. Kg3 $1) 78... Rf3 79. Bg2 $1 Rf2 80. Bh3 $11) (75... Kf6 76. Be8 $3 {[#]} (76. c7 $2 Rxc7 $8 77. Be8 Re7 $1 78. Bxh5 Rh7 $8 79. Kg4 Rh8 $3 {ZZ[#]})) 76. Be8+ $8 Kh6 77. Bd7 $2 (77. Bf7 $3 Rxc6 (77... Rc1 78. c7 {: no ...Rc4+}) 78. Bxh5 $8 Rc4+ 79. Bg4 $8 $11) 77... Rc4+ $8 78. Kg3 Kg5 79. Kf3 Kf6 80. Kg3 h4+ 81. Kf3 Ke5 $3 {[#]} (81... Kg5 $6 82. Ke3 $1 Rc1 $6 (82... Kf6 $8) 83. Kd2 Rc5 $8 84. Ke3 Kf6 $8) (81... Rc3+ $1 82. Kg2 Ke5 $1 83. Kh2 Ke4 $3 {[#]} (83... Kf4 $6 84. Be8 $1 h3 $2 85. Bd7 $1 $11) 84. Kg2 Kf4 $8 {Z} 85. Kh2 (85. Be8 h3+ $8) 85... Rc2+ 86. Kh3 Kg5 $8) 82. Kg2 (82. Ke3 h3 $1) 82... Rc3 $8 83. Kh2 Ke4 $1 84. Kg2 Kf4 $1 85. Kh2 Rc2+ $1 86. Kh3 Kg5 $8 {A zugzwang that conquers the h3 square.} 87. Be8 (87. -- Rc3+ 88. Kg2 Kf6) 87... Rc3+ $8 88. Kh2 h3 $8 89. Bd7 Kh4 $8 90. Bf5 (90. Be8 Rc2+ 91. Kg1 Kg3) 90... Rxc6 91. Bxh3 {This position would be draw, one row higher... or lower !} Rc2+ $8 (91... Rf6 $6 92. Kg2 (92. Bg2 Rf2) 92... Rg6+ $8 93. Kh2 { (transposing in a study by J. Vancura 1924)} Rc6 $3 {[#]}) 92. Bg2 Ra2 $1 93. Kh1 (93. Kg1 Kg3 $8) 93... Kg3 94. Bf1 Ra1 95. Kg1 Rc1 0-1 [Event "?"] [Site "?"] [Date "2003.??.??"] [Round "?"] [White "Rusz, A."] [Black "=0311.02h7d8"] [Result "1/2-1/2"] [SetUp "1"] [FEN "B2k4/7K/1p4r1/N7/8/7p/8/8 w - - 0 1"] [PlyCount "13"] [EventDate "2003.??.??"] [SourceDate "2010.01.01"] {To be compared with Gourguénidzé 2002 (Kh8 / Kb8).} 1. Nb7+ $8 {Not very "strategic' to lock up one's own Bishop in this way, yet...} (1. Kxg6 $2 bxa5 $8 2. Kf5 (2. Bc6 Kc7) 2... a4 $8 (2... h2 $2 3. Ke5 $8) 3. Ke4 a3 $8 $19) (1. Nc4 $2 b5 $1 2. Nd2 Ra6 3. Bf3 Ra1 $19) (1. Nc6+ $2 Rxc6 $8 2. Bxc6 Kc7 3. Bf3 b5 $8 4. Kg6 b4 $8 5. Kf5 b3 $8) (1. Nb3 $2 Rg1 $1 $19) 1... Kc7 2. Kxg6 $8 Kb8 ( 2... h2 3. Nc5 $1 (3. Nd6 $1 Kxd6 $8 4. Kf5 $8) 3... bxc5 4. Kf5 c4 5. Kf4 $8 c3 6. Ke3 $8 {: King on left, Bishop on right}) 3. Nc5 $3 {[#]} (3. Nd6 $2 Kxa8 $8 4. Nf5 (4. Ne4 b5 $8 5. Kf5 b4 $8 6. Nf2 b3 $8) 4... b5 $8 (4... h2 $2 5. Ng3 $8 b5 6. Kf5 $8 Kb7 7. Ke4 $8 Kc6 8. Kf3 $3 {(a necessary change of role, as wK cannot choose the Queenside)} (8. Kd4 $2 Kb6 $8 {(threatens ...Ka5-a4)} 9. Kc3 Kc5 $8 10. Nh1 Kd5 $8 11. Nf2 Ke6 $8 12. Kb4 Kf5 $8 13. Kxb5 Kf4 $8 14. Nh1 Kf3 $8 15. Kc4 Kg2 $8) 8... b4 9. Kg2 $8 b3 10. Ne4 $11) (4... Kb7 $2 5. Ng3 $8) 5. Ng3 b4 $8 6. Kf5 b3 $8 $19) 3... Kxa8 (3... bxc5 4. Be4 $1 (4. Bd5 $1 h2 5. Kf5 $1 c4 6. Kf4 $8 c3 7. Ke3 $8 {idem}) 4... c4 5. Kf5 c3 6. Kf4 $8 h2 7. Ke3 $8) 4. Nd3 $3 {[#]Preserving the distribution of roles, depending on the case occurs.} (4. Ne4 $2 b5 $8 5. Kf5 (5. Nf2 b4 $8) 5... b4 $8 {(wK cannot can enter the area of the "b" pawn)} 6. Nf2 b3 $8 $19) 4... b5 5. Kf5 $8 b4 6. Ke4 $8 b3 (6... h2 7. Nf2 $8 b3 8. Kd3 $8 {: King on the left, Knight on the right}) 7. Kf3 $8 {King on the right, Knight on the left.} 1/2-1/2 [Event "?"] [Site "?"] [Date "2002.??.??"] [Round "?"] [White "Gurgenidzé, D."] [Black "=0001.02h8b8"] [Result "1/2-1/2"] [SetUp "1"] [FEN "1k5K/8/p7/1N4p1/8/8/8/8 w - - 0 1"] [PlyCount "13"] [EventDate "2002.??.??"] [SourceDate "2010.01.01"] 1. Nc3 $3 (1. Nd4 $2 g4 $8 2. Kg7 a5 $3 {[#]} (2... g3 $2 3. Ne2 $8 g2 4. Kf6 $8 a5 5. Ke5 $8) 3. Kf6 a4 $1 4. Ke5 g3 $8 (4... a3 $2 5. Kf4 $1) 5. Ke4 {(the square d4 is missing for wK)} (5. Ne2 a3 $8) 5... g2 $8 6. Ne2 a3 $1 $19) (1. Nd6 $2 g4 $1 (1... a5 $1)) 1... g4 (1... a5 2. Kg7 $8 g4 3. Kf6 $8 {idem}) 2. Kg7 $8 a5 3. Kf6 $8 g3 4. Ke5 $8 a4 (4... g2 5. Ne2 $8 a4 6. Kd4 $8 a3 7. Kc3 $8 a2 8. Kb2 $8 $11 {: King on the left, Knight on the right}) 5. Kd4 $3 {[#]} a3 (5... g2 6. Ne2 $8 {déjà vu}) 6. Ke3 $8 {King on the right, Knight on the left.} g2 7. Kf2 $8 { In Cheron style : the distribution of roles between wN & wK.} 1/2-1/2 [Event "3#"] [Site "?"] [Date "1868.??.??"] [Round "?"] [White "Loyd, S."] [Black "4835.34"] [Result "1-0"] [SetUp "1"] [FEN "2b2r2/1pn3pk/r7/p3N3/2Q2p1N/7R/Pq4PP/4R2K w - - 0 1"] [PlyCount "5"] [EventDate "1868.??.??"] [SourceDate "2010.01.01"] {What is the shortest win (mat in 3) ?} 1. Qe6 $1 (1. Nhg6+ $6 Bxh3 2. Nxf8+ $8 Kh6 3. Nf7+ Kh5 4. Qc5+) (1. Nf5+ $6 Rh6 2. Rxh6+ gxh6 3. Qxc7+) 1... Bxe6 (1... Rxe6 2. Nhg6+ $8 {[#](there is no more ...Bxh3)} Kg8 3. Rh8#) (1... Qxg2+ $6 2. Nxg2#) 2. Nf5+ $8 {[#]there is no more ...Rh6.} Kg8 3. Ne7# {Theme Novotny in a natural game position.} 1-0 [Event "Munster"] [Site "?"] [Date "1939.??.??"] [Round "?"] [White "Broscheit, X...."] [Black "0884.55"] [Result "1-0"] [SetUp "1"] [FEN "r1b1n2k/1p4pp/p1p5/4r1B1/1b6/1BN5/PP3PPP/R2R3K w - - 0 1"] [PlyCount "11"] [EventDate "1939.??.??"] [SourceDate "2010.01.01"] {Quoted by O'Kelly.} 1. f4 $1 {[#]} (1. Bf4 $2 Re7 $1) (1. Re1 $2 Rxe1+ 2. Rxe1 Bf5) ( 1. Rd8 $2 Ba5 $1) 1... Re3 (1... Rf5 2. Rd8 Rf8 3. Re1 Nf6 (3... Nc7 4. Rxf8+ Bxf8 5. Bd8 Ne6 6. Bb6 Bd6 7. g3) 4. Bxf6 gxf6 5. Rxf8+ Bxf8 6. Re8 Kg7 7. Na4 Bd6 8. Rg8+ Kh6 9. Nb6 Rb8 10. Nxc8 Bxf4 11. Be6 $18) 2. f5 $1 {[#]} Re5 3. Rd8 $1 Ba5 (3... b6 4. f6 $1 Bb7 5. Rxa8 $1 Bxa8 6. f7 Nf6 7. Bf4 {(domination of Rook on "e" column)} Rf5 8. Re1 g5 9. Re8+ Kg7 10. Rg8+ Kh6 11. Be3 Ng4 12. Bg1) (3... b5 4. f6 $1 {idem}) 4. f6 $3 {[#]} Bxd8 5. f7 $8 {[#]} h5 (5... Nf6 6. f8=Q+ ) (5... Be7 6. fxe8=Q+) 6. f8=Q+ {[#]Excelsior theme with 5 quasi consecutive moves.} 1-0 [Event "Ljubljana/Portoroz "] [Site "?"] [Date "1977.??.??"] [Round "?"] [White "Planinc, A."] [Black "Gligoric, S."] [Result "0-1"] [ECO "C34"] [PlyCount "54"] [EventDate "1977.??.??"] [SourceDate "2010.01.01"] {23/237} 1. e4 e5 2. f4 {"Despite Spassky, Bronstein and a few other grandmasters, the King's Gambit, the favourite weapon of 19th century players, can no longer dethrone the Spanish game" (SG). Who knows? When all the the best players in the world will be disgusted with the Berlinoise, they will come back to it. !} exf4 (2... Bc5 3. Nf3 d6 4. c3 Nf6 5. d4 Bb6 6. fxe5 dxe5 7. Nxe5 O-O 8. Bg5 (8. Be3) 8... c5 9. dxc5 $1 Qxd1+ 10. Kxd1 Bxc5 11. Bxf6 gxf6 12. Nf3 $16 {Polgar,J (2355)-Sharif,M (2440)/Bruxelles 44/(369) 1987} ) (2... Nf6 3. fxe5 Nxe4 4. Nf3 Ng5 5. d4 Nxf3+ 6. Qxf3 Qh4+ 7. Qf2 Qxf2+ 8. Kxf2 Nc6 9. c3 d6 10. exd6 Bxd6 11. Nd2 Be6 12. Ne4 Be7 13. Ng5 Bxg5 14. Bxg5 h6 15. Bh4 g5 16. Bg3 O-O-O 17. Bb5 f5 18. Bxc6 bxc6 19. Be5 Rhg8 20. h4 g4 21. h5 g3+ 22. Bxg3 Rg4 23. Rh4 Rdg8 24. Rxg4 Rxg4 25. Re1 Kd7 26. Re5 f4 27. Bh2 Rh4 28. Bg1 Bd5 (28... Bxa2 29. g3 Rg4) 29. g3 $1 Rg4 (29... Rh3 30. gxf4 Rf3+ 31. Ke2 Rxf4 32. Be3 Rh4 33. Bxh6 Bf7) 30. Bh2 f3 31. b3 a6 32. c4 {(Fischer, R-Wade,R/Vinkovci 6/299 1968)} Be6 (32... Bf7 {RW} 33. Kxf3 Rxd4 34. g4) 33. d5 cxd5 34. cxd5 Bg8 35. Kxf3 Rd4 36. g4 Rd3+ 37. Ke4 Bh7+ 38. Kf4) (2... d5 3. exd5 e4 (3... exf4 4. Nf3 Nf6 5. c4 c6 6. d4) 4. d3 Nf6 5. dxe4 Nxe4 6. Nf3 Bc5 7. Qe2 Bf5 8. Nc3 Qe7 9. Be3 Bxe3 10. Qxe3 Nxc3 11. Qxe7+ Kxe7 12. bxc3 Bxc2 13. Kd2 Ba4 14. Re1+ Kd6 15. Ng5 Kxd5 16. Re4 $1 Be8 17. Rd4+ Kc6 18. Be2 $1 Nd7 19. Bf3+ Kb6 20. Rb1+ Ka5 21. Rxb7 $18 {Bronstein,D-Vaisman,V/Sandomierz 22/257 1976}) 3. Nf3 (3. Bc4 Nf6 (3... Qh4+ 4. Kf1 d6 5. Nc3 Be6 6. Qe2 c6 7. Nf3 Qe7 8. d4 {Fischer,R-Evans,L/New York 1963}) (3... Ne7 4. Nc3 c6 5. Nf3 d5 6. Bb3 dxe4 7. Nxe4 Nd5 8. Qe2 Be7 {Fischer,R-Minic,D/Vinkovci 6/301 1968}) 4. Nc3 d5 5. exd5 Bd6 6. Qe2+ Be7 7. d4 O-O 8. Nf3 c6 9. Bxf4 cxd5 10. Bb3 Nc6 11. O-O Bg4 12. Rae1 Rc8 13. Kh1 Bb4 14. Qd3 $11 {Bronstein,D-Klovans,J/USSR 18/ 243 1974}) 3... d6 {"Given by Fischer as early as 1961 as "the right move" and also appreciated by Bronstein" (SG).} (3... g5 4. h4 g4 5. Ne5 Nf6 (5... d6 6. Nxg4 Nf6 7. Nf2 Rg8 8. d4 Bh6 9. Nc3 Qe7 10. Nd3 Bg4 $15 {Planinc,A-Korchnoi,V/ Moscow 20/266 1975}) 6. d4 (6. Nxg4 Nxe4) 6... d6 7. Nd3 Nxe4 8. Bxf4 Bg7 9. Nc3 Nxc3 10. bxc3 c5 11. Be2 cxd4 12. O-O Nc6 13. Bxg4 O-O 14. Bxc8 Rxc8 15. Qg4 f5 16. Qg3 dxc3 17. Rae1 Kh8 {Spassky,B-Fischer,R/Mar del Plata 1960}) 4. d4 (4. Nc3 g5 5. d4 g4 6. Ng5 f6 7. Nh3 gxh3 8. Qh5+ Kd7 9. Qg4+ Ke8 $11) (4. Bc4 h6 5. d4 g5 6. g3 (6. O-O Bg7 7. c3 Nc6 8. g3 g4 9. Nh4 f3 10. Nd2 Bf6 11. Ndxf3 gxf3 12. Qxf3 Bh3 13. Qh5 Qd7 14. Rf4 O-O-O 15. Nf3 Ne5 $1 {[#]} 16. dxe5 dxe5 17. Rf5 Bxf5 18. Qxf5 Qxf5 19. exf5 {(Spassky,B-Ornstein,A/Nice (ol) 17/270 1974)} e4 $1 20. Nd2 Bg5 21. Nb3 Rd7 {SG}) 6... Nc6 (6... Bg7 7. O-O Bh3 8. Rf2 Nc6 9. Bb5 Nge7 10. gxf4 gxf4 11. Bxf4 a6 12. Bxc6+ Nxc6 $15 {Korchnoi, V-Malich,B/Amsterdam 14/245 1972}) 7. gxf4 g4 8. Ng1 Qh4+ 9. Kf1 Nf6 10. Nc3 g3 11. Kg2 gxh2 12. Rxh2 Rg8+ 13. Kh1 Qxh2+ (13... Qg3 $1 {SG}) 14. Kxh2 Ng4+ 15. Qxg4 Bxg4 $17 {Spassky,B-Portisch,L/Budapest 3/238 1967}) 4... g5 5. h4 (5. Bc4 g4 $1 (5... Bg7 $11) (5... h6 $11) 6. O-O $6 {(Muzio gambit with d4 and ... d6 more)} (6. Bxf4 gxf3 7. Qxf3 $44 Bg7 (7... Qh4+ 8. Bg3 Qf6 9. Qb3 Nh6 10. Rf1 Qe7 11. Nc3 Bg7 12. O-O-O O-O 13. Nd5 Qd8 14. Bf4 $36 {Dahl,H-Dahnberg/ Sverige 4/247 1967}) (7... Be6 8. d5 Bc8 9. O-O Bg7 10. e5 Ne7 11. Bg5 O-O { Degraeve,J (2586)-Marcelin,C (2470)/Val d'Isere 2002} 12. Qg3 Qe8 13. exd6 cxd6 14. Re1 $2 Nf5 $1) (7... Nf6 8. Bg5 Be7 9. O-O Nbd7 10. Nc3 c6 11. Rf2 Qa5 12. e5 dxe5 13. Ne4 Nxe4 14. Qxf7+ Kd8 15. Bxe7+ Kc7 16. b4 {(Alekhine,A-Velikanov/ Odessa 1916)} Qa3 $1) 8. e5 (8. Bxd6 Nh6) 8... Qh4+ (8... Qe7 9. O-O Nc6) (8... d5 9. Bxd5 Ne7 10. Nc3) 9. Bg3 Qe7 10. O-O Nh6 11. Nc3 O-O 12. Nd5) (6. Ng1 $2 Qh4+) 6... gxf3 7. Qxf3 Qf6 $1 $15 {[#]} 8. e5 (8. c3 Bh6) 8... dxe5 9. dxe5 Qxe5 10. Bxf7+ $1 (10. Bxf4 $2 Qd4+ {/\ Qc4 SG}) (10. Qb3 {SG}) 10... Kxf7 11. Bxf4 Qf5 $1 {[#]} (11... Bc5+ 12. Kh1 Qf5 13. Qe2 Kg6 14. Bxc7 Nf6 15. Rxf5 Bxf5 16. Nd2) ( 11... Qf6 12. Nc3 (12. Qe2 Qe6) 12... Nc6 13. Ne4 Qf5 14. Qd3 Nf6) 12. Nd2 $2 ( 12. Qc3 $1 Bc5+ (12... Qc5+ $4 13. Be3+) (12... Qg6 13. Be5+ Bf5 14. Qc4+ Ke8 15. Bxh8 Nc6 16. Nc3) 13. Be3 Bxe3+ 14. Qxe3 Qxf1+ 15. Kxf1 Nf6 16. Qb3+ (16. Nc3 Be6 17. Kg1) 16... Be6 17. Qxb7 Nbd7 {(SG gives "-/+")} 18. Kg1 (18. Na3 Rab8 19. Qxc7) 18... Rab8 (18... Bd5 19. Qa6 Rhg8 20. g3 $8 Rab8 21. Nc3 (21. b3) 21... Rxb2 (21... Ba8 22. b3) 22. Nxd5 Nxd5 23. Qxa7 Rb4 (23... Rxc2 $2 24. Qa4) 24. Rf1+ (24. a4) 24... Kg7 25. Qa6 c5 26. Rd1 N5f6 27. Qa7 Rd8 28. a4 Kh8 29. a5 Rbb8 30. Qc7 $14) (18... Rhb8 19. Qf3) 19. Qxa7 (19. Qxc7 Rhc8) 19... Rxb2 20. Qxc7 Rg8 21. Nd2 Nd5 (21... Bf5) 22. Rf1+ (22. Qc6) 22... Ke7 23. Qa7 Rxc2 24. Qa3+ (24. g3 Rb8 25. Qa3+ Ke8 26. Ne4 Rbb2 27. Rf2) 24... Nc5 (24... Ke8 25. Qa5) 25. g3 (25. Rf2) 25... Rg4 $1 26. Qa7+ Kd6 (26... Nd7) 27. Nb3 ( 27. Nf3) 27... Nxb3 (27... Ra4 28. Qb8+ Kc6 29. Qe5 Re4 30. Nd4+) 28. axb3 Re4 $1 29. Qxh7 Ree2 30. Ra1 Ne3 (30... Nf6 31. Rd1+ Bd5 32. Qf5 Ke7 33. Ra1 Be6 34. Ra7+ Nd7 35. Qg5+) 31. Ra6+ Kc5 $8 (31... Ke5 $1 32. Qh8+ $8 Kd5 33. Qd8+ $8 Ke5 34. Qd6+) 32. Qa7+ Kd5 $8 33. Ra5+ Ke4 $11) (12. Qe2 Nf6 (12... Qe6) 13. Be5 Nc6 14. Rxf5 Bxf5) (12. Qb3+ Be6 (12... Ke8 $1) 13. Qxb7 $2 (13. Qc3 $1) 13... Bc5+ 14. Kh1 Nf6 15. Nc3 Nbd7 16. Bxc7 Rhb8 17. Bxb8 Rxb8 18. Qa6 Qxc2 $19) 12... Nf6 13. Rae1 (13. Bg5 Qxf3 (13... Qxg5 14. Ne4 Qf5 $8 15. Qb3+ Be6 16. Rxf5 Bxb3 17. Rxf6+ Kg7 18. axb3 Bc5+) 14. Rxf3 Bc5+ 15. Kh1 Nbd7 16. Ne4 Bd4) (13. Nc4 Bc5+ 14. Kh1 Nc6 15. Qb3 Kg6) 13... Bc5+ 14. Kh1 Re8 $1 {("the key-move" SG)} (14... Nbd7 15. b4) (14... Nc6) 15. Rxe8 Kxe8 $19 16. Qc3 Nc6 $1 17. Bxc7 (17. Be3 Qe5 $1 18. Qxe5+ Nxe5 19. Bxc5 Nfd7) 17... Bd4 $1 18. Qg3 Qg4 $1 (18... Qxc2 $1) 19. Qe1+ (19. c3 Qxg3 20. Bxg3 Nh5 21. cxd4 Nxg3+ 22. hxg3 Be6) 19... Be6 (19... Qe6) 20. h3 Qg8 21. c3 Kd7 $1 22. cxd4 Bd5 23. Qe2 (23. Bg3 Nh5 {SG} 24. Kh2 Qxg3+ 25. Qxg3 Nxg3 26. Kxg3 Rg8+) 23... Re8 24. Be5 Nxd4 {0-1 Calvo Minguez,R-Gligoric,S/Montilla 24/238 1977}) 5... g4 6. Ng1 $8 (6. Ng5 f6 $1 (6... h6 7. Nxf7 Kxf7 8. Bc4+) 7. Nh3 gxh3 8. Qh5+ Kd7 $17 9. Qf5+ $2 Ke7 $19) 6... Bh6 (6... Qf6 7. Nc3 Ne7 8. Nge2 Bh6 9. Qd2 Nbc6 (9... Bd7 10. g3 Nbc6 11. gxf4 O-O-O 12. Bg2 Qg7 13. d5 (13. b3 f5 14. Bb2 fxe4 15. Nxe4 d5 16. Nc5 Bf5 $11 {Renet,O (2520)-Tkachiev,V (2615)/Las Palmas 1997}) 13... Ne5 14. Qe3 Kb8 15. Qf2 g3 16. Qg1 Ng4 17. Rh3 Qf6 18. Rxg3 Rhg8 19. Bd2 Ng6 20. Bh3 Qxh4 21. O-O-O $16 {Planinc,A-Portisch,L/Ljubljana/Portoroz 1973}) (9... O-O) 10. Nb5 (10. g3 Be6 $1 11. d5 Ne5) 10... Kd8 (10... O-O) 11. e5 (11. d5 Ne5 12. Nxf4 a6 13. Nd4 g3 14. Nde2 Rg8 15. Qd4 Bg4 16. Be3 Bxe2 17. Nxe2 Nf3+ 18. gxf3 Qxf3 19. Bxh6 Qxh1 {(Gallagher,J (2510)-Flear,G (2505)/Lenk 1992)} 20. O-O-O) 11... Qf5 12. exd6 Nd5 (12... cxd6) 13. Nxc7 Ne3 (13... Nxc7) 14. Qc3 $1 {[#]} (14. Nxa8 $2 f3 $1 15. Ng3 Qf4 16. Nh5 Qxd6 $19) 14... Nxc2+ 15. Kd1 Nxa1 16. d5 Qe5 17. Bd2 $16) 7. Nc3 Nc6 $1 (7... c6) 8. Nge2 (8. Bb5 a6 {SG}) (8. Nd5 Nf6 9. Ne2 (9. Bxf4 Bxf4 10. Nxf4 Nxe4 11. Qe2 O-O) 9... O-O 10. Bxf4 Bxf4 11. Nexf4 Nxe4 12. Qd3 Re8) 8... f3 9. Nf4 {"The only way for White to hope for something" (SG). The threat is now 10 gxf3.} (9. gxf3 gxf3 10. Nf4 Bg4 {SG}) 9... f2+ $1 {[#]"I realised that White had been playing very vigorously to gain a positional advantage and that special measures were needed for black counterplay. So, quite naturally, an idea presented itself, which I did not hesitate about for more than a few minutes. The move chosen is probably not the only one, but how can we know who is better in such an exciting position? At least it leads to an apparently clear plan" (SG).} (9... fxg2 $6 10. Bxg2 $32 {SG}) (9... Nf6 10. Nfd5 $1 {[#]} (10. gxf3 gxf3 11. Bh3 {SG} Bxh3 12. Nxh3 Bxc1 13. Rxc1 Qe7) 10... Bxc1 11. Qxc1 Nxd4 12. Qd2 Nc6 (12... Ne6 13. O-O-O $16) 13. O-O-O (13. gxf3 gxf3 14. O-O-O) 13... Be6 14. Qh6 $44 Bxd5 15. exd5 fxg2 16. Bxg2 Ne5 17. Rhf1 Nfd7 $8 18. Nb5 a6 19. Nd4 Qe7 20. Nf5 Qf8 21. Ng7+ Ke7 $8 22. Rf5 f6 23. Rdf1 Rg8 24. Rg5 $8 Ng6 25. Nf5+ Kd8 26. Rxg4 $16) (9... Bg7 10. Be3 Nf6 (10... Bf6 11. gxf3 Bxh4+ 12. Kd2) 11. gxf3 Rg8) 10. Kxf2 $8 g3+ $1 {[#]This double sacrifice of pawns reminds us of the one against Kotov in 1953, in a... quite different beginning. When asked by SG if something similar had already happened in the King's Gambit, Hort replied: no !} (10... Nf6 11. g3 O-O) 11. Kxg3 (11. Ke1 Nf6) 11... Nf6 $44 { "The idea of the Blacks is to accelerate their development through threats on the white king. But it is at the price of a white material superiority in the centre"(SG).} 12. Be2 (12. Kf2 Ng4+ 13. Kg1 Bg7 14. Nce2 f5 15. exf5 Bxf5) 12... Rg8+ $6 (12... Ng4 $1 13. Bxg4 Rg8 14. Kf2 Bxg4 15. Qd3 {(text): a better move order according to SG, as it avoids wK's moves on the 14th}) 13. Kf2 Ng4+ 14. Bxg4 $6 (14. Kg1 $6 Bg7 15. Bb5 Bd7 $11) (14. Ke1 Qf6 15. Ncd5 Qxd4 16. Bxg4 Bxg4 17. Qxd4 Nxd4 18. Nf6+ Kf8 19. Nxg8 Kxg8 20. Nd5 Bg7 {(SG : it is not certain that black counterplay is sufficient)} 21. Ne3 Bd7 22. c3 Ne6 23. Nf5 Nc5 24. Nxg7 (24. Ng3 Be5) 24... Kxg7 25. Be3 Nxe4 $44) (14. Kf1 $1 { (not considered by SG, but has the advantage of avoiding a future ...Nxc2+)} Bxf4 $8 (14... Qf6 $2 15. Ncd5 Qxd4 16. Nxc7+ Kd8 17. Qxd4 Nxd4 18. Nxa8 $18) 15. Bxf4 Qf6 16. Qd2 Qxd4 17. Qxd4 Nxd4 18. Bxg4 Bxg4 19. Nd5 O-O-O 20. c3 Nc6 (20... Ne6 21. Ne7+) (20... Ne2 21. Bh2) 21. Bg5 $16) 14... Bxg4 15. Qd3 Bg7 16. Be3 {"The wB is passive and obstructs the Q on the 3rd rank; the important square f6 is under control against Nd5" (SG).} (16. d5 $6 Ne5) 16... Qd7 17. Nce2 (17. Nfd5 O-O-O 18. Rhf1 f5 $1) (17. Qc4 O-O-O 18. b4 f5 $1) (17. Raf1 O-O-O 18. Ke1 (18. Nfd5) (18. Qc4) 18... f5 (18... Nb4 19. Qd2 f5) 19. Kd2 fxe4 20. Nxe4 Nb4 (20... Rde8 21. Nd5) (20... Kb8 21. Nd5 Bf5 22. g4 $1) 21. Qc4 Bf5 ( 21... Rde8 22. Ng5) 22. Qxb4 (22. Ng3) 22... Bxe4 23. Kc1 Bh6 24. Rf2 Bxf4 ( 24... Rg3 25. Re1 Qg4 $6 (25... Bxf4) 26. Bd2 d5 27. Qe7 $1 Bf8 $2 28. Qe6+) ( 24... Qf5 25. Re2) 25. Bxf4 Rxg2 $11) 17... O-O-O 18. Ng3 f5 $1 {[#]"White has transferred another knight to the kingside to improve his defence, hence a new pawn sacrifice to avoid consolidation thanks to the opening of the f-file" (SG).} 19. Nxf5 Rdf8 (19... Bxf5 20. exf5 Rdf8 21. g4 Bxd4 $1 {[#]} 22. Bxd4 Rxg4 23. Be3 Rxf5 24. Rag1 Ne5 25. Qb3 (25. Rxg4 Nxd3+ 26. cxd3 Qf7 27. Rhg1 b6) 25... Rgxf4+ 26. Bxf4 Rxf4+ 27. Ke2 b6 $44 28. Rg8+ (28. Kd1 Qc6) 28... Kb7 29. Kd1 Qf5) 20. Nxg7 Qxg7 {"Bishops of different colours often increase the strength of an attack" (SG).} 21. Ke1 (21. Raf1 Nxd4 22. Bxd4 Rxf4+ 23. Ke3 Rxf1 $8 24. Bxg7 Rxh1) (21. g3 d5 $1 {[#]} (21... Bh5 22. Rhg1 Qg4 {SG} 23. Ke1 Re8 24. Kd2 Bg6 25. Nxg6 Qxg6 26. e5 $11) 22. exd5 Bf5 23. Qc3 $8 Qxg3+ 24. Ke2 $8 Bg4+ 25. Kd2 Rxf4 26. Rag1 (26. dxc6 $2 Qg2+) (26. Bxf4 $2 Qg2+) 26... Rf2+ $1 27. Kc1 $8 Nb4 $3 {[#]} (27... Rg2 $2 28. dxc6 $16) 28. Rxg3 $8 (28. Kb1 Rg2 $8 29. Rxg2 Qxg2 30. Rg1 Qe4) 28... Nxa2+ $8 29. Kb1 Nxc3+ $8 30. bxc3 Rf3 $11) 21... Nb4 {Perhaps not the "best timing" as SG believes, which wants to keep "the strongest white piece" away from the critical zone.} (21... Rf7 22. Kd2 Re8 23. Rhf1 Rfe7 24. Nd5 Rxe4 25. Rae1 R4e6 26. b3) (21... Qh6 $1 22. Nd5 (22. Rf1 Qxh4+) 22... Qh5 23. a3 $1 ( 23. Kd2 Be6 24. Nf4 $2 Rxf4 $1 25. Bxf4 Rxg2+ 26. Kc1 Nb4 $1 $19) 23... Bd7 ( 23... Be6 $2 24. Nf4) 24. Kd2 Rxg2+ 25. Kc3 Nxd4 $3 {[#]} 26. Bxd4 (26. Qxd4 c5 $1 27. Qd3 (27. Qc4 Qe5+) 27... Ba4 $1) (26. Ne7+ Kd8 27. Qxd4 Kxe7) (26. Kxd4 $2 Qe5+ $8 27. Kc4 Qxb2 $8) 26... Rf3 27. Be3 (27. Ne3 c5) 27... c6 $1 (27... Qe5+ $6 28. Qd4 c6 29. Qxe5 dxe5 30. Raf1 Rgg3 31. Rxf3 Rxf3 32. Kd2 cxd5 33. exd5) 28. Rhg1 (28. Nf4 $2 Qe5+ 29. Kb3 Rgg3) (28. Ne7+ $6 Kc7 $8 29. Nf5 Rxf5 $1 {[#]} ( 29... Bxf5 30. exf5 Qe8 $44) 30. exf5 Bxf5 31. Qd1 Qe8 $1 32. Re1 (32. Bf4 Qh8+ $1 33. Kb3 Qg8+ 34. c4 Bc2+) 32... Qe5+ 33. Bd4 Rg3+ 34. Kd2 Qxd4+ 35. Kc1 Qxh4 $17) 28... Qe5+ 29. Bd4 Rxd3+ 30. cxd3 Rxg1 31. Rxg1 Qe8 32. Rg8 cxd5 33. Rxe8+ Bxe8 $11) (21... Rxf4 $2 22. Bxf4 Nxd4 23. Kd2 Ne2 24. Be3) 22. Qc3 $2 (22. Qc4 $1 {(not considered by SG)} Qe7 (22... Bh5 $2 23. Rf1 $8 Qg4 24. Kd2 $1 Rxf4 $2 25. Rxf4 {: square e2 is controlled}) 23. d5 $1 {(square e4 is controlled)} Na6 24. Rf1 Bf5 25. Kd2 Qxe4 26. Qxe4 Bxe4 27. Rf2 $14) (22. Qb3 c5 23. dxc5 dxc5) 22... Qe7 $1 (22... Bh5 $3 23. Rf1 $8 (23. Nxh5 $2 Qxg2 $1) (23. Qxb4 $2 Rxf4 $1 24. Qd2 Qg3+) (23. Kd2 $2 Rxf4 $1) 23... Rxf4 $1 (23... Qg4 24. Rf2 { (on Kd2 follws ...Rxf4!)} Qxh4 25. Qxb4 Rxf4) 24. Rxf4 (24. Bxf4 Qxg2 25. Rf2 Qh1+) 24... Qxg2 25. Bf2 (25. Rf2 Qg1+ 26. Rf1 Nxc2+ 27. Kd2 Rg2+) 25... Qh2 $3 {[#]} (25... Nxc2+ $6 26. Qxc2 Qh1+ 27. Kd2 Qxa1 28. a3 $17) (25... Qh1+ $2 26. Kd2 Qxa1 27. Qxb4) (25... Nd5 $2 26. exd5 Re8+ (26... Qh1+ 27. Kd2) 27. Kd2 Re2+ 28. Kd3 Qg6+ (28... Qxd5 $2 29. Qb3) 29. Kc4 Rxc2 30. Rf8+ Kd7 31. Rg1) (25... Nxa2 $4 26. Qc4) 26. Rf5 (26. Kd2 Qxf4+) (26. Qc4 d5) 26... Rg1+ $1 27. Kd2 Rxa1 28. Qxb4 Rd1+ (28... Rf1 $4 29. Rf8+ $8 Kd7 30. Qb5+ $8) 29. Kc3 Qh3+ 30. Kc4 Be2+ 31. Kd5 Qg4 $3 {[#]} (31... Bf3 $2 32. Rf8+ Kd7 33. Rf7+ Ke8 34. Rxc7 Qf5+ 35. Kc4 $8 Qe6+ 36. Kc3 Bxe4 37. Qb5+ Kd8 (37... Kf8 $2 38. Qg5 $1) 38. Qa5) ( 31... b5 $4 32. Kc6 $1) (31... Bg4 $2 32. Qb5 $1 (32. Qa4 c6+ 33. Kxd6 Bxf5 34. Qxa7) 32... c6+ 33. Kxd6 Bxf5 34. Qe5 $3 b6 35. exf5 Qf3 36. c4 $1 (36. Bg3 $1 Rf1 37. Ke7 Kb7 38. f6) 36... Kb7 (36... Qxf2 37. Kxc6) 37. Qe7+ Ka6 38. Kc7 $3 Ka5 39. Be1+) 32. Rf8+ Kd7 33. Rf7+ Kd8 (33... Ke8 {(idem)} 34. Rxc7 $2 Qg8+ $8 35. Kxd6 Qf8+ $8) 34. Qxb7 (34. Rf8+ $2 Ke7) 34... Qh5+ 35. Kc6 $8 (35. Ke6 $4 Bc4+) (35. Rf5 $4 Qxf5+ $8 36. exf5 Bf3+ $8) 35... Qxf7 36. Qb8+ Ke7 37. Qxc7+ Kf8 38. Qxd6+ Kg7 39. Qe5+ (39. Qg3+ Qg6+) 39... Qf6+ 40. Qxf6+ Kxf6 41. d5 Rd2 42. Bxa7 Rxc2+ 43. Kd6 (43. Bc5 Bf3) 43... Kf7 44. Bd4 (44. e5 Rxb2 45. e6+ Ke8 ) 44... Rc4 45. Ke5 Bf3 $19) (22... c5 $2 23. Kd2 $1) (22... Rxf4 $2 23. Bxf4 Re8 24. e5) 23. Qxb4 Rxf4 $1 {[#]} (23... Qxe4 $4 24. Qb3 $3 $18 {with an eye on g8 (SG )}) 24. Kd2 $2 (24. Bxf4 $2 Qxe4+) (24. e5 $1 Re4 (24... Qxe5 25. Qxb7+ Kxb7 26. dxe5 $11) 25. Kd2 Bh5 (25... c5) (25... Qg7 26. Rae1) (25... Bf5) 26. g4 $1 {[#]} (26. Rag1 Rg3 $1 {SG} 27. exd6 (27. Re1 Qg7) 27... cxd6 28. Qc3+ (28. Qa5 Bg6 29. Bg5) 28... Kb8 29. Re1) (26. Rae1 Rxg2+ 27. Kc1 Qxe5 28. dxe5 Rxb4) 26... Rgxg4 (26... Rexg4 27. Raf1) 27. Rag1 Qd7 $3 {[#]} (27... Qxe5 28. dxe5 Rxb4 29. Rxg4 Bxg4 30. b3 $1 (30. exd6) 30... Re4 (30... dxe5 $2 31. c4 $1) 31. exd6 $11) (27... Qe6 28. Qb3) 28. exd6 $2 (28. Qb3 $2 dxe5) (28. Qa3 $1 dxe5 29. Qf8+ Be8 30. Rxg4 Rxg4 31. Re1 (31. Rg1) 31... Re4 (31... exd4 $4 32. Bg5 $1) ( 31... Rxh4 32. Kc1) 32. Bg1 $1 (32. Bf2 $4 Rf4) 32... Rxe1 33. Kxe1 $11) (28. Rxg4 $6 Qxg4 29. Re1 $8 Rxe5 30. b3 (30. Qa3 Re8 $17) 30... Qxh4 31. Kc1) (28. Qc4 $2 dxe5) 28... Rxe3 $3 {[#]} 29. Rxg4 (29. Kxe3 Qe6+ $8 30. Kd2 Qh6+ $8 31. Kd3 Bg6+ $8) 29... Qxg4 $1 (29... Re2+ $1) 30. Kxe3 Qe2+ $1 31. Kf4 Qf3+ 32. Ke5 ( 32. Kg5 Qg4+ 33. Kf6 Qf4+ 34. Kg7 Qf7+ $8 35. Kh8 Qf6+ $8) 32... Bg4 $1 33. d7+ (33. d5 Qf5+ 34. Kd4 Qf4+ $8 35. Kc3 Qe3+ $8 36. Kc4 Be2#) 33... Kd8 $1 { (keep the d7 square for the bB)} (33... Kxd7 $2 34. d5 $3 {[#]} Qf5+ $8 35. Kd4 Qf4+ 36. Kc5 $8 b6+ 37. Kb5 $8 Be2+ $8 (37... a6+ $2 38. Ka4) 38. c4 Bxc4+ $1 39. Qxc4 a6+ $8 40. Kb4 Qf8+ $8 41. d6 $1 (41. Kc3 Qf3+ $8) 41... c5+ $3 {[#]} (41... Qxd6+ $2 42. Kc3 $18) 42. Ka3 Qf3+ $8 43. Qb3 Qxh1 $8 44. Qxb6 Qxh4 $11) (33... Bxd7 $1) 34. d5 Qf5+ $8 35. Kd4 Qf4+ $8 36. Kc5 b6+ $8 37. Kb5 Bxd7+) (24. Qb3 $6 Be6) 24... Qxe4 $19 (24... Bf5 $1 25. Rh2 (25. exf5 Rxg2+ $8) 25... Qxe4) 25. Rag1 (25. Rhg1 {(better according to SG, but in reality not even less bad)} Bf5 $1 (25... Rgf8 $1) 26. Qb3 Rxg2+ $1 (26... Rg3 27. Rae1 Rxh4) 27. Rxg2 Qxg2+ 28. Kc3 c5 $1 {[#]} (28... Rg4 $1 29. Rd1 Qe2 30. Rd3 c5 $1) (28... Rf3) 29. Bxf4 (29. dxc5 Qg3 $1) (29. Rd1 b5 $1) (29. Re1 Re4) 29... Qf3+ $8 30. Kd2 Qf2+ $3 {[#]}) (25. Rhe1 Bf5 $1 26. Re2 Rxg2 27. Qb5 (27. Qc4 b5 $1 28. Qxb5 Qxc2+ 29. Ke1 Bd3 $3) 27... a6 $1 (27... Qxc2+ $2 28. Ke1) 28. Qd3 Qc6) (25. Rae1 Bf5 $1 26. Qc4 Rxg2+) (25. Bxf4 Qxf4+ (25... Qxg2+ 26. Kc3 Qf3+ $8) 26. Kd3 Qg3+) 25... Bf5 $3 26. Qb3 (26. Bxf4 Qxf4+ 27. Kc3 Qe3+) 26... Rg3 $1 (26... Rxg2+ $1 27. Kd1 (27. Rxg2 Qxg2+ 28. Kc3 Re4) 27... Rfg4 28. Rxg2 Rxg2) 27. Rh2 (27. Rh3 Bxh3 (27... Rxg2+) 28. gxh3 Rxg1 29. Bxg1 Qg2+) 27... Rf2+ $1 (27... Rf2+ $1 28. Bxf2 Rxb3 29. axb3 Qxc2+ 30. Ke3 (30. Ke1 Bg4) 30... Qe4+ (30... Qd3+ 31. Kf4 Qe4+ 32. Kg5 Qg4+ 33. Kf6 Qg6+ 34. Ke7 Qg7+ 35. Ke8 Bd7# {SG}) 31. Kd2 Qd3+ 32. Ke1 Bg4) 0-1 [Event "2#"] [Site "?"] [Date "1924.??.??"] [Round "?"] [White "Moeller, F."] [Black "0145.24"] [Result "1-0"] [SetUp "1"] [FEN "4N3/1b1p4/1p3p2/1B1k4/3P1pP1/1K6/1nN5/4R3 w - - 0 1"] [PlyCount "1"] [EventDate "1924.??.??"] [SourceDate "2010.01.01"] 1. -- 1-0 [Event "2#"] [Site "?"] [Date "2002.??.??"] [Round "?"] [White "Kasar, M."] [Black "1858.03"] [Result "1-0"] [SetUp "1"] [FEN "2R5/pp6/3N1n1r/Q3p3/n1Bk3B/7R/2b3r1/2K1N3 w - - 0 1"] [PlyCount "1"] [EventDate "2002.??.??"] [SourceDate "2010.01.01"] 1. -- 1-0 [Event "2#"] [Site "?"] [Date "2010.??.??"] [Round "?"] [White "Velimirovic, M."] [Black "4555.43"] [Result "1-0"] [SetUp "1"] [FEN "nB1R1Kb1/1prN2p1/2PkB3/P1N3PQ/5p1P/8/2R5/7q w - - 0 1"] [PlyCount "1"] [EventDate "2010.??.??"] [SourceDate "2010.01.01"] 1. -- 1-0 [Event "2#"] [Site "?"] [Date "1918.??.??"] [Round "?"] [White "Belli, N."] [Black "1385.42"] [Result "1-0"] [SetUp "1"] [FEN "5N1B/1P6/Q1BP4/1p3k2/5P1K/4p1Pn/1r6/1bbN4 w - - 0 1"] [PlyCount "1"] [EventDate "1918.??.??"] [SourceDate "2010.01.01"] 1. -- 1-0 [Event "3# b) Pe7 on e4"] [Site "?"] [Date "1951.??.??"] [Round "?"] [White "Seneca, C."] [Black "1233.05"] [Result "1-0"] [SetUp "1"] [FEN "2K4b/4p3/1p2n3/1R6/3p4/p7/kp3R2/6Q1 w - - 0 1"] [PlyCount "1"] [EventDate "1951.??.??"] [SourceDate "2010.01.01"] 1. -- 1-0 [Event "3#"] [Site "?"] [Date "1941.??.??"] [Round "?"] [White "Matousek, F."] [Black "1052.11"] [Result "1-0"] [SetUp "1"] [FEN "8/2b1B2B/Q1N1k2P/8/2N2p2/8/8/2K5 w - - 0 1"] [PlyCount "1"] [EventDate "1941.??.??"] [SourceDate "2010.01.01"] 1. -- 1-0 [Event "3#"] [Site "?"] [Date "1877.??.??"] [Round "?"] [White "Loyd, S."] [Black "0240.10"] [Result "1-0"] [SetUp "1"] [FEN "k4b2/B2R4/5PR1/8/3K4/8/8/8 w - - 0 1"] [PlyCount "1"] [EventDate "1877.??.??"] [SourceDate "2010.01.01"] 1. -- 1-0 [Event "3#"] [Site "?"] [Date "1995.??.??"] [Round "?"] [White "Kovacevic, M."] [Black "0550.33"] [Result "1-0"] [SetUp "1"] [FEN "B3r3/8/6p1/2p3P1/4P1R1/1R1bpk1P/7B/4K3 w - - 0 1"] [PlyCount "1"] [EventDate "1995.??.??"] [SourceDate "2010.01.01"] 1. -- 1-0 [Event "4#"] [Site "?"] [Date "1951.??.??"] [Round "?"] [White "Zepler, E."] [Black "0444.21"] [Result "1-0"] [SetUp "1"] [FEN "8/2Bb4/5rn1/8/p7/k1P5/N4P2/KR6 w - - 0 1"] [PlyCount "1"] [EventDate "1951.??.??"] [SourceDate "2010.01.01"] 1. -- 1-0 [Event "4#"] [Site "?"] [Date "1954.??.??"] [Round "?"] [White "Pachman, V."] [Black "1047.14"] [Result "1-0"] [SetUp "1"] [FEN "8/1p6/nQ3p2/3kp1b1/p3N3/2P5/8/Kn5B w - - 0 1"] [PlyCount "1"] [EventDate "1954.??.??"] [SourceDate "2010.01.01"] 1. -- 1-0 [Event "h#2 2 sol"] [Site "?"] [Date "1988.??.??"] [Round "?"] [White "Persson, M ."] [Black "4486.52"] [Result "1-0"] [SetUp "1"] [FEN "2n4K/P5Q1/2pP4/1nP1B3/BkP2r2/pb6/1q1P4/bR6 b - - 0 1"] [PlyCount "1"] [EventDate "1988.??.??"] [SourceDate "2010.01.01"] 1... -- 1-0 [Event "h#2 3 sol"] [Site "?"] [Date "2011.??.??"] [Round "?"] [White "Velimirovic, M."] [Black "3883.00"] [Result "1-0"] [SetUp "1"] [FEN "3Rr3/8/1bk5/n6K/Rr6/1q1B4/6bB/8 b - - 0 1"] [PlyCount "1"] [EventDate "2011.??.??"] [SourceDate "2010.01.01"] 1... -- 1-0 [Event "h#4 b) Bb2 on g7"] [Site "?"] [Date "2000.??.??"] [Round "?"] [White "Arnold, R."] [Black "3066.34"] [Result "1-0"] [SetUp "1"] [FEN "8/2p2P2/4P1p1/p2P4/8/7K/qb1n3p/kb2n3 b - - 0 1"] [PlyCount "1"] [EventDate "2000.??.??"] [SourceDate "2010.01.01"] 1... -- 1-0 [Event "h#5 2 sol"] [Site "?"] [Date "2015.??.??"] [Round "?"] [White "Brozus, H."] [Black "0340.34"] [Result "1-0"] [SetUp "1"] [FEN "4r3/5p2/8/1p6/1p1b4/1Pp5/BkP2P2/3K4 b - - 0 1"] [PlyCount "1"] [EventDate "2015.??.??"] [SourceDate "2010.01.01"] 1... -- 1-0 [Event "s#3"] [Site "?"] [Date "1913.??.??"] [Round "?"] [White "Pauly, W."] [Black "1282.82"] [Result "0-1"] [SetUp "1"] [FEN "4B3/P2P3P/1B1k1bR1/7P/1PK5/1P4P1/2pNQ1Pp/2Rb1N2 w - - 0 1"] [PlyCount "1"] [EventDate "1913.??.??"] [SourceDate "2010.01.01"] 1. -- 0-1 [Event "s#4"] [Site "?"] [Date "1950.??.??"] [Round "?"] [White "Mazel, F."] [Black "1252.34"] [Result "0-1"] [SetUp "1"] [FEN "8/5pN1/5PRP/4Q1bp/6k1/2R2N1p/5P1p/2B2B1K w - - 0 1"] [PlyCount "1"] [EventDate "1950.??.??"] [SourceDate "2010.01.01"] 1. -- 0-1