Master's words
---
A 3# helpmate from "Mister Jones", which made me think a lot. Especially since there was a mistake in the twin (b) on the Albionesque magazine. Bad luck, I start with (b), for reasons already explained. Did you forget them? How inattentive! Finally, everything is now on the site, you just have to read it again, calmly, with a drink in your hand. Uh, do bring the bottle anyway.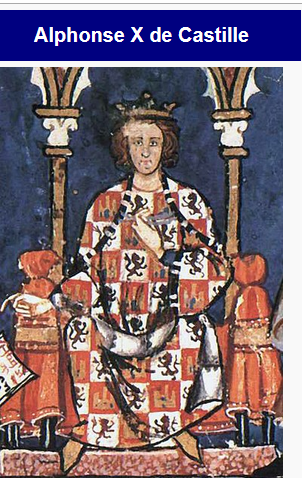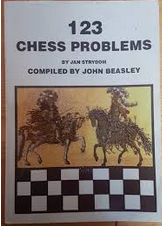 The other helpmates are more affordable. In Kupper's, the wK is in check, I played a bad move on purpose to confuse you. A few orthodox, including two... of historical orthodoxy, since dating back to 1283. I'll leave the solution, but I won't remind you the march of the Fers and the Alfil. The final mate of the former is a model, as you will see. I will end with a selfmate which seems very easy, but which can mystify. It was given in a world championship where our national GM, what a shame, was only... second!
Let's talk about the grandmasters: "they don't understand the pawn endgames", said Grigoriev. But when two authors
allow themselves to be titled "Secrets of the Pawn Endgames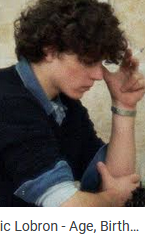 " and yet do not understand more,
omitting two decisive faults on... three, it is allowed to wonder. Let us point out an impromptu error of the speaker also: 37...e5+? does not enter the good suite by interversion, as he believed it in the heat of the action, White taking advantage of this new structure to change plan: h4 becomes good, or else, g4 all the same, but with recovery by the King.
After such emotion, a more relaxed study, the White rook heroically fighting against an oil slick.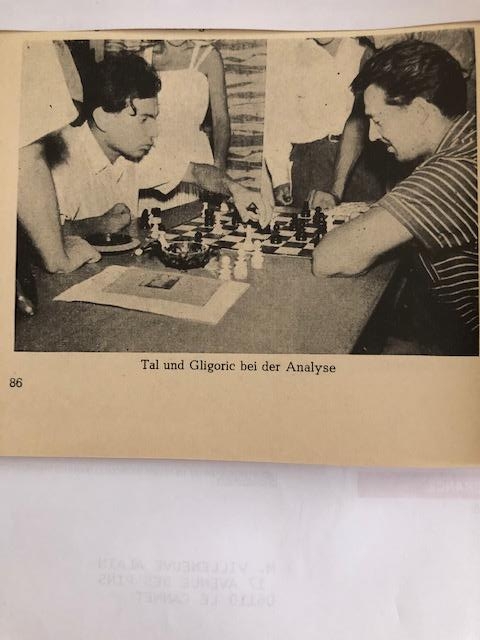 In the game of the day, the fire is set by the man who was expected to play this role. But his opponent, or rather his accomplice, never ceases to put the embers back on. All this will calm down in a rook final where, in a small wink, the material inferiority prevails!
Fairies : "Shrinking men": a unit cannot play further than the last time. End of our series on Kobul Kings. When you combine this with "take and make", you feel like you are playing three moves in one...
After preparing this course, I came across a question from O'Kelly (I had made photocopies of it 20 years ago and only now am finding the time to rake it all in). I burst out laughing when I saw the diagram: 30 seconds should be enough. After 2 minutes, the laughter turned into a simple embarrassed smile. Another 2 minutes, and my face was filled with nothing but worry. I decided to move on, considering that I had lost (momentarily, I still hope) the use of my brain. An hour later, having had dinner in the meantime, so put some petrol in the engine, I let out a howl: "what a jerk!" corresponding to Daniel's famous "putaaaiiin" !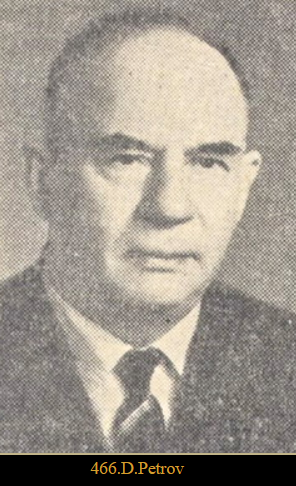 Well, what I was playing was still stupid, but the study was done, the idea was found. Thirty seconds later, I had the rest, two more minutes to check all the variations and it was good. If you want to do the test...
Afterwards, I realised that I already had in my collection a recent improvement of this 1971 study. It cannot be said that this helped me. I give you the pieces of the file.
AV
Master's diagrams
[Event "h#3 b) bNe4"] [Site "?"] [Date "2011.??.??"] [Round "?"] [White "Jones, Ch"] [Black "3773.22"] [Result "1-0"] [SetUp "1"] [FEN "8/8/2pp4/4kq2/r1r1b3/4P3/1n2P2K/2BRb3 b - - 0 1"] [PlyCount "1"] [EventDate "2011.??.??"] 1... -- 1-0 [Event "h#3,5 2 sol"] [Site "?"] [Date "2013.??.??"] [Round "?"] [White "Jones, Ch"] [Black "3746.08"] [Result "1-0"] [SetUp "1"] [FEN "7n/1q3b2/3p2p1/1pppk1p1/2R2p1r/1K4p1/5r2/4n2B w - - 0 1"] [PlyCount "1"] [EventDate "2013.??.??"] 1. -- 1-0 [Event "h#4,5 b) wNh8"] [Site "?"] [Date "2015.??.??"] [Round "?"] [White "Kupper, J."] [Black "0640.10"] [Result "1-0"] [SetUp "1"] [FEN "7B/8/5b2/8/8/4krK1/4P3/5r2 w - - 0 1"] [PlyCount "1"] [EventDate "2015.??.??"] 1. Kg4 $2 1-0 [Event "h#4 2 sol"] [Site "?"] [Date "2015.??.??"] [Round "?"] [White "Popa, N."] [Black "0133.41"] [Result "1-0"] [SetUp "1"] [FEN "8/8/8/8/2p1P3/2P1Pk2/2P1R2n/3K1b2 b - - 0 1"] [PlyCount "1"] [EventDate "2015.??.??"] 1... -- 1-0 [Event "2#"] [Site "?"] [Date "2007.??.??"] [Round "?"] [White "Kovacevic, M."] [Black "4255.13"] [Result "1-0"] [SetUp "1"] [FEN "3q1nR1/1p3R2/4p1P1/p1Q1BNk1/8/6NK/2B5/2b5 w - - 0 1"] [PlyCount "1"] [EventDate "2007.??.??"] 1. -- 1-0 [Event "3#"] [Site "?"] [Date "1861.??.??"] [Round "?"] [White "Cheney, GN."] [Black "0240.23"] [Result "1-0"] [SetUp "1"] [FEN "6R1/7p/7k/4bPRp/3B3P/8/4p3/4K3 w - - 0 1"] [PlyCount "1"] [EventDate "1861.??.??"] 1. -- 1-0 [Event "4#"] [Site "?"] [Date "1283.??.??"] [Round "?"] [White "Alphonse le Sage"] [Black "3877.14"] [Result "1-0"] [SetUp "1"] [FEN "r1b1kb2/7R/2Rq1P2/3n1BN1/4p3/p1p1np2/7r/4K3 w q - 0 1"] [PlyCount "7"] [EventDate "1283.??.??"] {Fers d6, Alfil f5, c8 & f8.} 1. Rxc8+ $1 {Preparation of e6 square.} Rxc8 2. Re7+ $1 {[#]Creating a blockage.} Nxe7 (2... Qxe7 3. f7+ {idem}) 3. f7+ Kd8 4. Ne6+ {#!} 1-0 [Event "4# "] [Site "?"] [Date "1994.??.??"] [Round "?"] [White "Beasley, J."] [Black "0262.34"] [Result "1-0"] [SetUp "1"] [FEN "bb3R2/p1kp2p1/R5K1/NPPp4/3P4/8/8/2N5 w - - 0 1"] [PlyCount "1"] [EventDate "1994.??.??"] 1. -- 1-0 [Event "5#"] [Site "?"] [Date "1965.??.??"] [Round "?"] [White "Luecke, H."] [Black "1166.14"] [Result "1-0"] [SetUp "1"] [FEN "k1K5/p2Rp1n1/P7/1p6/4b3/2b2p2/8/3n3Q w - - 0 1"] [PlyCount "1"] [EventDate "1965.??.??"] 1. -- 1-0 [Event "9#"] [Site "?"] [Date "1283.??.??"] [Round "?"] [White "Alphonse le Sage"] [Black "0431.10"] [Result "1-0"] [SetUp "1"] [FEN "2k3b1/R7/3K4/6P1/3N4/8/7r/8 w - - 0 1"] [PlyCount "17"] [EventDate "1283.??.??"] {Alfil g8.} 1. Rc7+ $1 {[#]} Kd8 (1... Kb8 $2 2. Nc6+ Ka8 3. Ra7#) 2. Nc6+ Ke8 3. Rc8+ Kf7 4. Ne5+ Kg7 5. Rc7+ $1 {[#]} Kf8 (5... Kh8 $2 6. Ng6#) 6. Rf7+ Ke8 7. Re7+ Kd8 (7... Kf8 8. Ng6#) 8. Nc6+ Kc8 9. Rc7# {[#]For the 3rd time on this square.} 1-0 [Event "s#3"] [Site "?"] [Date "1994.??.??"] [Round "?"] [White "Strydom, J."] [Black "4255.34"] [Result "0-1"] [SetUp "1"] [FEN "5B2/3p4/1R1nkqRN/2K2pP1/1P3P2/2pQ2p1/2N3Bb/8 w - - 0 1"] [PlyCount "1"] [EventDate "1994.??.??"] 1. -- 0-1 [Event "?"] [Site "?"] [Date "1971.??.??"] [Round "?"] [White "Petrov, D."] [Black "+0711.02h6g8"] [Result "1-0"] [SetUp "1"] [FEN "3r1rk1/p7/3pR2K/4N3/8/5B2/8/8 w - - 0 1"] [PlyCount "11"] [EventDate "1971.??.??"] [Source "ChessBase"] [SourceDate "2000.10.30"] 1. Rg6+ $8 (1. Re8 $4 dxe5 $19) (1. Nc6 $2 Rd7 (1... Rxf3)) (1. Ng6 $2 Rxf3 2. Re7 Rh3+ (2... Rf7)) 1... Kh8 2. Rg8+ $3 {[#]} Kxg8 3. Bd5+ Rf7 4. Nxf7 Re8 (4... Ra8 5. Nxd6+) (4... Rb8 5. Ne5+ Kf8 6. Nd7+) (4... Rf8 5. Ne5+ Rf7 6. Nxf7) 5. Ne5+ Kf8 6. Ng6# 1-0 [Event "?"] [Site "?"] [Date "1973.??.??"] [Round "?"] [White "Petrov, D."] [Black "0711.12"] [Result "1-0"] [SetUp "1"] [FEN "3r1r2/1Bpk4/7K/3P4/8/1p1N4/6R1/8 w - - 0 1"] [PlyCount "21"] [EventDate "1973.??.??"] {J. Polasek Version 2009.} 1. Rg7+ $8 (1. Bc6+ $2 Kc8) 1... Kd6 2. Rg6+ $8 Ke7 3. Re6+ $8 {Transposing in the original study (with Ng4 instead of d3).} Kf7 4. Ne5+ $8 Kg8 5. d6 $3 {[#]} (5. Re7 $2 Rf6+ (5... Rd6+ 6. Ng6 Rxg6+ 7. Kxg6 b2 8. Re1 Rb8) 6. Ng6 Rxg6+ 7. Kxg6 Rd6+ 8. Kf5 b2 9. Re1 Rb6) (5. Rg6+ $2 Kh8 6. d6 Rxd6 (6... b2 7. dxc7 Rd7) 7. Rxd6 cxd6 8. Ng6+ Kg8 9. Bd5+ Rf7 10. Bxb3 d5 11. Bxd5 {stalemate}) 5... cxd6 {The original 1971 version, selected by O'Kelly, had the B in f3 and the Pb3 in a7.} (5... Rxd6 6. Rxd6 cxd6 7. Bd5+ Rf7 (7... Kh8 8. Ng6#) 8. Nxf7 b2 9. Nxd6+ Kf8 10. Ba2) (5... b2 6. Bd5 $3 {[#]} (6. Rg6+ $2 Kh8 7. Bd5 Rf5 $11) (6. Be4 $2 Rf7 $3 7. Rg6+ (7. dxc7 Rxc7) 7... Kf8 8. Nxf7 Kxf7) 6... Rf7 (6... b1=Q 7. Rg6+ Kh8 8. Rg8+) 7. Rf6 $8 b1=Q (7... Rdd7 8. Nxf7) 8. Bxf7+ Kf8 9. Bd5+ (9. Ng6+ Qxg6+ 10. Bxg6+) 9... Ke8 10. Bc6+ Rd7 11. Bxd7+) 6. Rg6+ $8 (6. Bd5 $2 dxe5 $8) (6. Ng6 $2 Rd7 $8 7. Bd5 Rh7+ $8 8. Kg5 Rff7 $8 9. Re7 b2 $8 10. Rb7 b1=Q 11. Rxb1 Kg7 $8 12. Bxf7 Kxf7 $11) (6. Re8 $4 dxe5 $19) 6... Kh8 7. Rg8+ $3 {[#]} Kxg8 (7... Rxg8 8. Nf7#) 8. Bd5+ $8 Rf7 (8... Kh8 9. Ng6#) 9. Nxf7 $8 Re8 (9... Rf8 10. Ne5+ $8 Rf7 11. Nxf7 $8 b2 12. Nxd6+) ( 9... Rb8 10. Ne5+ $8 Kf8 11. Nd7+ $8 Ke7 12. Nxb8 b2 13. Ba2) (9... Rc8 10. Nxd6+ $8) (9... Ra8 10. Nxd6+ Kf8 11. Bxa8) (9... Rd7 10. Ne5+ $8) 10. Ne5+ $8 Kf8 11. Ng6# $1 1-0 [Event "?"] [Site "?"] [Date "1985.??.??"] [Round "?"] [White "Bernleitner, H."] [Black "=0130.02h6g8"] [Result "1/2-1/2"] [SetUp "1"] [FEN "6k1/8/7K/8/5p2/3b2p1/3R4/8 w - - 0 1"] [PlyCount "18"] [EventDate "1985.??.??"] 1. Rg2 $8 (1. Rxd3 $2 g2 $8 2. Rd1 (2. Rd5 g1=Q) 2... f3 3. Rg1 Kf7 $19) 1... Be2 $1 (1... Be4 2. Kg5 $8 f3 (2... Bxg2 3. Kxf4 $8) 3. Rxg3 $8 f2 4. Kf4+ $8 Kh7 (4... Kf7 5. Kxe4 $8) 5. Rh3+ $8 Kg6 6. Rg3+ $8 Kf6 (6... Kh5 7. Rh3+ $8) 7. Kxe4 $8 f1=Q 8. Rf3+ $8) (1... Bf1 2. Kg5 $8 (2. Rg1 $2 g2 $8)) 2. Rg1 $3 {[#]} ( 2. Rxe2 $2 f3 $8 3. Ra2 g2 $19) (2. Kg5 $2 f3 $8 3. Rg1 f2 $8 $19) 2... Bg4 ( 2... Bf1 3. Rxf1 (3. Kg5 f3 4. Rxg3) 3... g2 4. Rxf4 $8 g1=Q 5. Rg4+ $3) (2... Kf7 3. Kg5 $8 f3 4. Kh4 $8 f2 5. Rf1 $8 {as in the text}) (2... Bd1 3. Rxd1 f3 4. Kg6 $8 Kf8 5. Kf6 $8 Ke8 6. Ke6 $8 g2 7. Ra1 Kd8 8. Kd6 $8 Kc8 9. Rc1+ (9. Kc6) 9... Kb7 10. Rb1+ $8 Ka6 11. Kc6 $8 Ka5 12. Kc5 $8 Ka4 13. Kc4 Ka3 14. Ra1+ Kb2 15. Rg1 $8 Kc2 16. Kd4 $8 Kd2 17. Ke4 $8) 3. Rg2 $3 {[#]} (3. Kg5 $2 f3 $8 4. Kh4 (4. Kxg4 f2 $8) (4. Rxg3 f2 $8) 4... f2 $8 5. Rf1 g2 $8 6. Rxf2 g1=Q $8) 3... Bd1 (3... Bf3 4. Kg5 $1 (4. Rg1 Bd5 5. Kh5 $8)) 4. Rg1 $8 (4. Kg5 $2 f3 $8 5. Rxg3 f2 $8) 4... Be2 {This triangulation forces the defence to change direction.} 5. Kg5 $3 {[#]} (5. Rg2 $2 Kf7 $1 6. Kg5 f3 $8 7. Rg1 f2 $19) 5... f3 {Becomes possible again, with the "g" column hidden.} 6. Kh4 $3 {[#]} (6. Rxg3 $2 f2 $8 7. Kf6+ Kf8 $8) 6... f2 {Decisive, no ?} 7. Rf1 $3 {[#]} (7. Rxg3+ $2 Kf7) 7... g2 (7... Bxf1 8. Kxg3 $8) 8. Rxf2 $8 g1=Q 9. Rg2+ $8 Qxg2 {Stalemate.} 1/2-1/2 [Event "?"] [Site "?"] [Date "1984.??.??"] [Round "?"] [White "Lobron, Sehner"] [Black "0000.66"] [Result "1-0"] [SetUp "1"] [FEN "8/p7/1p1kppp1/7p/1PP1KP2/6PP/P7/8 w - - 0 36"] [PlyCount "31"] [EventDate "1984.??.??"] [EventCountry "RUS"] {White has the space advantage and the levers g3-g4-g5 and c4-c5. A defence is required, but Black seems to be holding. He also has, in sum a "lever" (...e6-e5). And he has to avoid the pawn exchange on the queenside, in order to have a counterplay if the wK surges on the kingside.} 36. Kd4 (36. g4 a5 $1 (36... hxg4 $1 37. hxg4 a5 $8 {idem}) 37. a3 hxg4 $8 (37... h4 $2 38. g5 $1 fxg5 39. fxg5 a4 40. Kd4) (37... e5 $2 38. fxe5+ $8 fxe5 39. g5 a4 ( 39... axb4 40. axb4 h4 41. c5+) 40. h4 (40. -- h4 41. Kf3)) (37... a4 $2 38. g5 $1) 38. hxg4 e5 $1 (38... a4 $1 39. Kd4 $8 e5+ $8) 39. fxe5+ fxe5 40. g5 a4 $8 $11) 36... a5 $3 {[#]Capturing the lead against g4-g5. In addition, a struggle for tempo, it is logical to remove the white choice a2-a3 or a2-a4.} (36... Kc6 $2 37. g4 $8 hxg4 (37... Kd7 38. c5 Kc6 39. g5 $1) 38. hxg4 a5 39. a3 $1 (39. g5 $1 fxg5 40. fxg5 axb4 41. Ke5 $18) 39... a4 (39... Kd6 40. g5 $8 {idem}) 40. g5 $8 fxg5 41. fxg5 $8 Kd6 {: texte}) 37. a3 (37. bxa5 bxa5 $8 38. g4 hxg4 39. hxg4 e5+ $1 (39... g5 $1) 40. fxe5+ $8 fxe5+ 41. Ke4 a4 42. g5 a3 $11) 37... Kc6 $2 (37... a4 $3 {(keeping the counterplay, as already reported)} 38. g4 (38. Kd3 Kd7) (38. Ke4 Kd7 39. g4 hxg4 40. hxg4 Kd6 $8 41. Kd4 e5+ $8 {idem}) 38... hxg4 39. hxg4 e5+ $3 {[#]} (39... Kc6 $2 40. g5 $8 fxg5 41. fxg5 Kd6 {: text}) 40. fxe5+ fxe5+ 41. Kd3 (41. Ke4 Ke6 $8) 41... Kd7 42. Ke4 Ke6 $8 43. g5 Kd6 $8) (37... e5+ $2 {(Black give his address too early)} 38. fxe5+ $8 fxe5+ 39. Ke4 a4 (39... axb4 40. axb4 Ke6 41. c5) 40. h4 $1 (40. g4 $2 hxg4 41. hxg4 Ke6 $8 42. c5 (42. g5 Kd6 $8 {: text}) 42... bxc5 $8 43. bxc5 g5 $3 44. c6 $8 Kd6 $8 45. c7 Kxc7 $8 46. Kxe5 Kc6 $8 {gets Q against Pa2 with the wK in f4, just outside the cage}) (40. Kf3 $1 Ke6 41. g4 $1 hxg4+ 42. Kxg4 $3) 40... Ke6 41. c5 $8) (37... axb4 $2 38. axb4 Kc6 39. g4 $8) 38. g4 $3 (38. bxa5 $2 bxa5 39. g4 (39. a4 Kd6 40. g4 hxg4 41. hxg4 e5+) 39... hxg4 40. hxg4 a4 (40... Kd6 41. a4 Kc6) 41. g5 fxg5 $8 42. fxg5 Kd6 43. c5+ (43. Ke3 e5 44. Ke4 Kc5 $11) 43... Kc6 44. Ke5 Kxc5 $8 $11) 38... hxg4 39. hxg4 Kd6 (39... a4 40. g5 $8) 40. g5 $3 fxg5 (40... f5 41. c5+) 41. fxg5 a4 (41... e5+ 42. Kd3 $1 (42. Ke3 $1) (42. Ke4 $2 a4 $8 $11 {: texte}) 42... a4 43. Ke4 {ZZ below, commentary on the 42nd white}) 42. Ke4 $2 {It was necessary to go backwards to better jump. See also the missed gain in Xie Jun-Hort 1995. For the choice to keep a "trump as the bP "a", see Ilinsky-Magerramov 1990.} (42. Ke3 $3 Ke5 (42... e5 43. Ke4 $8 {ZZ[#]} Ke6 44. c5 $8) (42... Kd7 43. Ke4 $8 Kd6 44. Kd4 $1 (44. Kf4 $1) 44... e5+ 45. Ke4 $8 {idem}) 43. Kd3 $8 {ZZ[#]} (43. c5 $4) 43... Kf5 44. c5 $8 bxc5 45. bxc5 $8 Ke5 46. Kc4 $8 $18) (42. Kd3 $2 Ke5 $3 {ZZ[#]} 43. Ke3 (43. Kc3 Kf5 $8 (43... Ke4 $2 44. c5 $8 bxc5 45. bxc5 $8 Kd5 46. Kb4 $8) 44. c5 bxc5 $8 45. bxc5 e5 $8 46. Kb4 e4 $8 47. c6 Ke6 $8 48. Kb5 e3 $11) (43. b5 Kd6 $8 44. Kd4 e5+ $8 45. Ke4 Kc5 $11) 43... Kf5 $8 44. c5 bxc5 $8 45. bxc5 Ke5 $8 46. c6 $8 Kd6 $8 $11) 42... e5 $3 {ZZ[#]} (42... Kd7 $2 43. Ke5 $8 Ke7 44. c5 $1 (44. b5 $1)) 43. Kf3 (43. c5+ bxc5 $8 44. bxc5+ $8 Kxc5 45. Kxe5 $8 Kc4 $8 $11 ( 45... -- $11 {: Black has an extra tempo but cannot play ...Kc6? or ...Kb5?})) 43... Kd7 44. Ke2 Ke6 45. Kd3 Kd7 (45... Kf5 46. Ke3 (46. c5 bxc5 47. bxc5 e4+ $8 48. Kd4 Kf4 $8) 46... Ke6 $1 47. Ke4 Kd6 $8) 46. Kc3 Kd6 47. Kc2 Kd7 48. Kd1 e4 $6 (48... Ke6 $11) 49. Kd2 Kd6 $2 (49... Ke6 $8 50. Ke3 Kf5 $3 {[#]} 51. c5 (51. b5 $2 Ke5 $8 {[#](ZZ extreme)} 52. c5 bxc5 $8 53. b6 Kd6 $8 $19) 51... bxc5 $8 52. bxc5 $8 Ke5 $8 53. c6 Kd6 $8 54. Kxe4 Kxc6 $8 55. Ke5 Kc5 $8 $11) 50. Ke3 $8 Ke5 51. b5 $8 {[#]ZZ extreme.} (51. b5 $8 Kf5 52. c5 $8) 1-0 [Event "Beograd"] [Site "?"] [Date "1968.??.??"] [Round "1"] [White "Tal, M."] [Black "Gligoric, S."] [Result "0-1"] [ECO "C93"] [PlyCount "92"] [EventDate "1968.??.??"] {5/307. "I appreciated against the Spanish the ideas of Smyslov, who succeeded, in a varied way, to place the bR on e8, fortifying the e5 stronghold. I developed them, making my modest contribution to the black game. When he abandoned them himself, disappointed by the problems he encountered, I continued to apply them" (SG).} 1. e4 e5 2. Nf3 Nc6 3. Bb5 a6 (3... Nf6) 4. Ba4 Nf6 5. O-O Be7 6. Re1 b5 7. Bb3 d6 (7... O-O 8. h3 (8. c3 d5) (8. a4)) 8. c3 O-O 9. h3 h6 {"If White can lose a tempo by h2-h3, why not Black by ...h7-h6?" (Smyslov). "The idea is to forbid the g5-square to the Knight (and later to the bishop as well) in order to free the Rf8. Several years later, Igor Zaitsev discovered that this move could be avoided, but it was often ended up being played nevertheless. This choice was not a surprise for Tal, since I had played this move twice against him in 1967" (SG).} (9... Na5 10. Bc2 c5 11. d4 Qc7) (9... Nb8) (9... Re8) (9... Nd7) (9... Be6) 10. d4 Re8 11. Nbd2 Bf8 12. Nf1 {The standard manoeuvre, transferring the Knight to the Kingside.} (12. a3 Bb7 13. Bc2 (13. Ba2 Na7 14. b4 exd4 15. Nxd4 c5 16. Nf5 g6 17. Ng3 c4 18. Bb1 Nc6 19. f4 a5 20. Bb2 Qb6+ 21. Kh2 Bg7 22. Nf3 axb4 23. axb4 Rad8 24. Qc2 Nd7 $11 {Byrne,R-Gligoric,S/Sousse 1967/IZT}) 13... d5 14. dxe5 (14. exd5 Qxd5 15. Ne4 exd4 16. Nxf6+ gxf6 17. Rxe8 Rxe8 18. Qd3 f5 19. Bf4 Bg7 $11 {Tal,M-Gligoric,S/Moscow 1967}) 14... Nxe5 15. Nxe5 Rxe5 16. f4 Bc5+ 17. Kh1 Nxe4 (17... Rxe4 18. Nxe4 Nxe4) 18. Nxe4 Rxe4 19. Bxe4 dxe4 $11 { Matanovic,A-Gligoric,S/Ljubljana 1969}) 12... Bb7 {"Was used in Stein-Spassky 1964, then forgotten; I made it one of my main weapons in 1967" (SG).} (12... Bd7 {(the more usual)} 13. Ng3 Na5 14. Bc2 Nc4 15. a4 c5 16. b3 Nb6 17. a5 Nc8 18. b4 cxb4 19. cxb4 Na7 20. d5 Nc8 21. Be3 Be7 22. Ra3 Rf8 {(Tal,M-Minic,D/Budva 1967)} 23. Rc3 Ne8 24. Bd3 $16) 13. Ng3 (13. dxe5 dxe5 14. Qe2 Na5 15. Bc2 Nc4 16. g4 Qd7 17. Ng3 Rad8) 13... Na5 {"Possible now that e5 has been consolidated" (SG).} 14. Bc2 Nc4 {"Black has time for ...c7-c5. Their immediate concern is to put the knight back into play so that he can either counter-attack in the centre, or stay (according to the theories of Philidor and Breyer) behind his pawns to control the "sensitive squares". (SG).} 15. a4 {"Exploiting the fact that the bB at b7 does not protect b5 and believing that the black central counter-attack is not completely correct" (SG).} ({The other main option is} 15. b3 Nb6 16. Bb2 c5 17. dxe5 (17. Qd2 Qc7 18. Rad1 a5 19. Bb1 c4 20. Ba3 Rad8 21. d5 Ra8 22. b4 axb4 23. Bxb4 Bc8 24. Nh2 Na4 25. f4 exf4 26. Qxf4 Nd7 27. Nf5 Ne5 28. Re2 Nc5 29. Ng4 Bxf5 30. Qxf5 Ncd3 $1 $132 {Kavalek,L-Gligoric,S/Sousse 1967/IZT}) 17... dxe5 18. c4 Qc7 19. Qe2 b4 20. Rad1 Nbd7 21. Nh2 Nb8 22. Nf5 Nc6 23. f4 (23. Ng4 Re6) 23... g6 $1 24. fxe5 Nxe5 25. Ng3 Bg7 26. Qf2 Nfd7 27. Bb1 Nf8 28. Nhf1 Ne6 {1/2-1/2 Geller,E-Gligoric,S/Sochi 1968}) ({Noting that 15 a4 did not did not destroy the black plans, Tal tried in the 9th game} 15. Bd3 Nb6 16. Bd2 c5 17. d5 Bc8 (17... Na4 18. Rb1 c4 $2 19. Bxc4) (17... c4 18. Bc2 Nfd7 19. Nh2 g6 20. f4) 18. Nh2 (18. b3) 18... Na4 (18... Nh7 $1 {SG}) 19. Rb1 Bd7 20. b3 Nb6 21. c4 Rb8 22. f4 bxc4 23. bxc4 Na4 24. Qc2 exf4 25. Bxf4 Rb4 26. Bd2 Qc7 27. Bxb4 cxb4 {Tal,M-Gligoric,S/Belgrade 1968/Candidates}) 15... d5 $1 { "Played after all ! The black Queen-wing is weakened and the central counter-attack is the is the only chance to maintain the balance" (SG). Probably exaggerated, the continuation given by SG after 15...c5 closing the game and thus liquidating the weakness in question, however at the price of a white space advantage which is not necessarily negligible.} (15... c5 16. b3 Nb6 17. a5 {(see with the bB in d7 Tal-Minic above)} Nbd7 18. d5 g6 19. Be3 Nh7 20. Qd2 h5 { (Matulovic,M-Matanovic,A/Skopje 1970)} 21. b4 c4 22. Nh2 Bc8 23. Rf1 Bg7 24. Rae1 Qe7 25. Ne2) 16. b3 (16. exd5 exd4 17. Rxe8 Qxe8 18. Qxd4 Bxd5 (18... Nxd5 ) 19. Nh5 Nxh5 20. Qxd5 Nf6 21. Qd1 Rd8 22. Qe1 Qxe1+ 23. Nxe1 Nd5 $11 {Stein, L-Spassky,B/Amsterdam 1964/IZT}) (16. axb5 axb5 17. Rxa8 Bxa8 18. b3 (18. dxe5 Nxe4 19. Nxe4 dxe4 20. Qxd8 Rxd8 21. Bxe4 Bxe4 22. Rxe4 Rd1+ 23. Re1 Rxe1+ 24. Nxe1 Nxe5 {1/2-1/2 Unzicker,W (2545)-Gligoric,S (2600)/Hastings 1971}) 18... dxe4 19. Nxe4 Bxe4 20. Bxe4 exd4 21. Bc2 Rxe1+ 22. Qxe1 d3 23. Qd1 d2 24. Nxd2 Na3 $11 {Unzicker-Gligoric Lugano 1968}) 16... dxe4 17. Nxe4 Nxe4 18. Bxe4 (18. Rxe4 Bxe4 (18... f5 19. Re1 e4 $132) 19. Bxe4 $11 {SG} Nb6 20. Bxa8 Nxa8 21. axb5 axb5 (21... e4 $1) 22. Nxe5 $1 (22. Be3 exd4 23. Qxd4 {1/2-1/2 Minic, D-Gligoric,S/Praia da Rocha 1969}) 22... Rxe5 23. Rxa8 Qxa8 24. dxe5 Qe4 25. f4 Qb1 26. b4 c5 27. bxc5 Bxc5+ 28. Kh2 Qe4 $44) 18... Bxe4 19. Rxe4 Qd5 $1 {[#]The Nc4 usefully defends e5.} 20. Rg4 (20. Re1 Na5) 20... Na5 21. Bxh6 (21. axb5 Nxb3 22. c4 Qxc4 23. dxe5 Rad8 $1 24. Qxd8 Rxd8 25. Rxc4 axb5 {SG} 26. Rxc7 Nxa1 27. Kf1 Nb3 28. Be3 Re8 29. Rb7 b4 $11) (21. Nxe5 $4 Rxe5) 21... Nxb3 22. Ra3 $146 {[#]} (22. Rb1 bxa4 23. Nxe5 Qe6 $1 {[#]} (23... f5 {(SG gives a "?")} 24. Rg3 $1 Rxe5 $2 (24... c5 $1) 25. dxe5 Qxe5 26. Qd7 (26. Bf4 $1) 26... Nc5 27. Bxg7 $1 Bxg7 28. Rxg7+ Qxg7 29. Qd5+ Kh7 30. Qxa8 $18 Qe5 31. Qf8 a3 32. Rb4 Ne4 33. Rd4 Qe6 34. Rd8 (34. Qxa3) 34... Nf6 35. Rd4 (35. Qxa3) 35... Kg6 36. Qxa3 Qe1+ 37. Kh2 Qxf2 38. Qxa6 c5 39. Rd1 (39. Rc4) 39... Qf4+ 40. Kh1 Qe5 41. Qc4 (41. Rd3) 41... Ne4 42. Qg8+ Kh6 43. Qf8+ Kh5 44. Qf7+ Kg5 45. Qg8+ Kh4 46. Qd8+ Kh5 47. g4+ Kg6 48. gxf5+ Kh5 49. Rg1 Ng3+ 50. Kg2 Qe2+ 51. Kxg3 Qe3+ 52. Kh2 Qe2+ 53. Kh1 Qe4+ {1/2-1/2 Tal,M-Gligoric,S/Budva 1967}) (23... Re6 24. c4 Qd8 ( 24... Qb7 25. Bxg7 Bxg7 26. Rxg7+ Kxg7 27. Qg4+ Kf8 28. Qh5 c6 29. d5 cxd5 30. cxd5 Rd6 (30... Rf6 $2 31. Re1 $1 Kg7 32. Qg5+) 31. Re1 Kg7 $1 32. Qg5+ Kf8 33. Re4 Nd2 $1 34. Qxd2 Rad8 35. Rh4 Qe7 36. Qd4 Rxd5 37. Ng6+ fxg6 38. Rh8+ Kf7 39. Rh7+ Ke8 40. Qxa4+ R8d7 41. Rxe7+ Kxe7 42. Qxa6 $16) (24... Qd6 $2 25. Qf3) 25. Qf3 (25. Be3 c5) 25... Rxh6 (25... Rf6 26. Qe3) 26. Qxf7+ Kh7 $1 (26... Kh8 27. Ng6+ Kh7 28. Ne7 $1 Qxe7 29. Rxg7+ Bxg7 30. Qxe7 {SG} Rf8 31. d5) 27. Rg6 Qh4 $2 (27... Rxg6 28. Qxg6+ Kg8 29. Qe6+ Kh7 $11) 28. Nf3 Qh5 29. Ng5+ Kh8 30. Rxa6 $1 {SG[#]} (30. Rxh6+ $1 Qxh6 31. Qf5 g6 32. Qd5 c6 33. Nf7+ Kh7 34. Qxc6 Qf4 35. Qxa8 Qxf7 36. Qxa6) 30... Rb8 31. f4 Bd6 (31... Qxf7 32. Nxf7+ Kg8 33. Nxh6+ gxh6 34. Rxa4) 32. Qxh5 Rxh5 33. Rxa4) 24. Qf3 (24. Be3 c5) 24... c5 ( 24... Rab8) 25. Bxg7 $1 {[#](0,5-0,5 Tal-Gligoric, 5e du match 1968)} (25. Be3 $6 a3 26. Qe2 $1 (26. Rh4 $2 Be7 {SG})) (25. Re1 $6 cxd4 26. cxd4 Rad8) 25... Bxg7 26. Qg3 Qh6 $8 (26... Qf6 $2 27. Nd7 Qh6 28. Rxg7+ Qxg7 29. Nf6+ Kf8 30. Qd6+ Re7 31. Nd5) 27. Rh4 Qe6 (27... Nc1 28. Rb2 (28. Qf3 Qxh4 29. Qxf7+ Kh7 30. Qf5+ $8 Kg8 $8 $11) 28... a3 29. Rc2 $8 a2 30. Rxh6 a1=Q 31. Kh2 Qb1 32. Ng4 $1 {SG}) (27... Qf6 28. Rf4 $8 Qe6 29. Rg4) 28. Rg4 $11 {SG}) (22. dxe5 Rad8 ( 22... Qxd1+ 23. Rxd1 bxa4 24. Be3 a3 25. Ra4 Rab8 26. Rxa6 $2 Ra8 $1) 23. Qxd5 Rxd5 24. Rb1 bxa4 25. Rxa4 Nc5 26. Rg4 Nd3 27. Rd1 Nxe5 28. Rxd5 Nxg4 29. Bf4 Nf6 30. Ra5) (22. Nxe5 $2 Nxa1) 22... bxa4 (22... Bxa3 $2 23. Rxg7+ Kh8 (23... Kf8 24. Rg5+) 24. Ng5 Re7 25. Qh5 $18 {SG}) (22... f5 23. Rg5 bxa4 (23... Na5 $2 24. axb5 axb5 25. Nh4 $1 exd4 26. Nxf5) 24. Rxa4 exd4) 23. Rxa4 Rab8 {SG gives a "!".} (23... Nc5 24. Ra5 {SG}) (23... exd4 24. c4 (24. cxd4 f5 25. Rg3 c5) (24. Nxd4 Nxd4) 24... Qb7 25. Nxd4 Nxd4 26. Qxd4 Qb1+ 27. Kh2 Qh7) 24. Rxa6 (24. Be3 exd4 (24... e4 25. Nd2 Qb5) 25. cxd4 c5 {SG} 26. Rxa6 Rb4 (26... cxd4 27. Nxd4 Rb4) 27. Rh6 Ra8 $1 28. Rg5 f5) (24. c4 $4 Qc6) 24... exd4 (24... c5 { SG} 25. Be3 cxd4 26. cxd4 Rb4) 25. cxd4 (25. Nxd4 Nxd4 (25... c5 26. Rxg7+ (26. Qf3 Qxf3 27. Nxf3 Nc1 28. Kh2 Nd3) 26... Bxg7 27. Qg4 Re1+ 28. Kh2 Qe5+ 29. f4 Nd2 $3 {[#]} 30. fxe5 Nf1+ 31. Kg1 Ne3+ 32. Kf2 Nxg4+ 33. hxg4 Rxe5) (25... f5 $6 26. Rg3 Nxd4 27. cxd4 Rb4 28. Rf6 $1) 26. Qxd4 (26. Rxd4 $2 Qb5 $1) (26. cxd4 c5) 26... Rb1+ 27. Kh2 Bd6+ 28. Rxd6 (28. Bf4 Qxd4 29. cxd4 f5 30. Bxd6 fxg4 31. Bxc7 gxh3 $11 {SG}) 28... Qxd6+ 29. Qxd6 cxd6 30. Rxg7+ Kf8 $1) 25... c5 26. Be3 Rb4 {SG is severe for this move, however excellent.} (26... Ra8 27. Qe2 $1 (27. Rxa8 Rxa8 28. Qc2 Ra1+ 29. Kh2 f5 {SG} 30. Rh4 cxd4 31. Qd3 Bd6+ 32. Bf4 Ra2 33. Kg1 Ra1+ 34. Kh2 $11) 27... Rxa6 (27... f5 28. Rh4 Be7 29. Rh5 cxd4 30. Rxa8 Rxa8 31. Bxd4 Nxd4 32. Qxe7 Nxf3+ 33. gxf3 Rf8 (33... Qxf3 $4 34. Qe6+ Kf8 35. Rh8#) 34. Kg2 Qf7 35. Qh4 Qg6+ 36. Kh2 Qd6+ 37. f4 Qg6 38. Rg5 Qf7 39. Qg3 $16) (27... c4 $2 28. Rg5 $1) 28. Qxa6 Ra8 29. Qf6 Ra1+ 30. Kh2 Qd6+ 31. Qxd6 Bxd6+ 32. g3 (32. Bf4 Bxf4+ 33. Rxf4 Ra4 $1) 32... f6 (32... cxd4 33. Nxd4 Rb1 34. Nf5) 33. Kg2 Kf7 34. dxc5 Bxc5 35. Bxc5 Nxc5 36. Rd4 $14) 27. Rg5 ({ Dangerous is} 27. Qd3 {(not considered by SG)} f5 (27... cxd4 28. Ng5 (28. Rh4 )) (27... Qc4 28. Qxc4 Rxc4 29. Rc6) 28. Rh4 (28. Rg5 $6 Qe4) 28... cxd4 29. Ng5 $3 {[#]} Nc5 $1 30. Qd1 $1 (30. Qe2 Rb1+ 31. Kh2 Bd6+ 32. Rxd6 Qxd6+ 33. g3 { (threatens Qh5)} Qg6 34. Qa2+ Ne6 35. Qxb1 dxe3 $11) 30... Rb1 $1 31. Qxb1 dxe3 ( 31... Nxa6 $2 32. Rxd4 $18) 32. fxe3 Rxe3 (32... Nxa6 $2 33. Rd4 $3) 33. Qb4 ( 33. Qa2 Rb3) 33... Qd1+ (33... Nxa6 $4 34. Rh8+ $3 Kxh8 35. Qh4+ $8) 34. Kh2 Bd6+ 35. Rf4 Qd5 (35... Nxa6 $4 36. Qc4+) 36. Rxd6 Qxd6 37. Qc4+ Ne6 38. Qc8+ Qf8 39. Qxf8+ Nxf8 40. Rxf5 $14) (27. Rh4 cxd4 (27... Be7 28. Ng5 (28. Rg4 Bf8) 28... g6 29. Qg4 $16) (27... Nxd4 28. Nxd4 cxd4 29. Qd3 f5 30. Rxd4 Rxd4 31. Qxd4 (31. Bxd4 $4 Bc5) 31... Qxd4 32. Bxd4 $16) 28. Nxd4 g6 29. Qf3 Qxf3 30. Nxf3 Rxh4 31. Nxh4 $14) (27. Rh6 cxd4 (27... Ra8) 28. Qd3 (28. Rhh4 Ra8) 28... f5 29. Rh5 Re4 $1) 27... Qb7 28. Rh6 $1 {[#]} Nxd4 (28... g6 29. Rhxg6+ $2 (29. Rh4 $1 Nxd4 30. Bxd4 cxd4 $11 31. Qd3 Bg7) 29... fxg6 30. Rxg6+ (30. Qd3 Qe4 31. Rxg6+ Bg7 32. Qxe4 Rxe4 33. dxc5 Rbc4) 30... Bg7 $1 (30... Kf7 31. Qd3 $1) 31. Ng5 (31. dxc5 Nxc5) 31... Rb6 $2 (31... Nxd4 $1 32. Bxd4 Rxd4 33. Qh5 Qd7) ( 31... cxd4 $1 32. Ne6 Rxe6 33. Rxe6 Qf7) 32. Qh5 (32. Rxb6 $1 Qxb6 33. dxc5 Rd8 34. Qc2) 32... Rxg6 $2 (32... Rxe3 $1 33. fxe3 Qe7) 33. Qh7+ $1 Kf8 34. Qxg6 Qe7 $2 (34... Re7 $8 35. dxc5 $16) 35. d5 $3 {[#]} (35. Nh7+ $6 Kg8 36. Bg5 $6 $11 { SG} (36. Nf6+ Qxf6 37. Qxe8+)) (35. Bf4 $1) 35... Rd8 (35... Nd4 36. d6) 36. Ne6+ Kg8 37. Bg5 $18) (28... cxd4 $2 29. Nxd4 g6 (29... Nxd4 $2 30. Qh5) 30. Rgxg6+ $1 fxg6 31. Rxg6+ Kh8 (31... Bg7 32. Nf5) (31... Kf7 32. Qh5) 32. Ne6 $1 {[#]} Rxe6 (32... Qh7 33. Nxf8) 33. Rxe6 Qf7 34. Qd8 $1) 29. Nxd4 $6 (29. Qd3 $1 Qe4 30. Qxe4 Rxe4 31. Bxd4 cxd4 32. Ra6 $11) (29. Nd2 $2 g6 $1 30. Qh5 $2 Bg7 $1) 29... Rb1 30. Bc1 Qb2 $2 (30... cxd4 $1 31. Qh5 Rxc1+ 32. Kh2 Qc7+ $1 (32... Bd6+ 33. Rxd6 Qc7 34. Qh6 $1 g6 (34... Rh1+ 35. Kxh1 Qc1+ 36. Kh2 Qf4+ 37. Rg3 Qxg3+ 38. Kxg3 gxh6 39. Rxd4 $16) 35. Rgxg6+ fxg6 36. Qxg6+ Kf8 37. g3 (37. f4 {SG} Re7) 37... Re7 38. Qh6+ Kg8 39. Rg6+ Rg7 40. Rxg7+ Qxg7 41. Qxc1 $16) ( 32... g6 33. Rh8+ Kg7 34. Rxg6+ fxg6 35. Qh7+ Kf6 36. Rxf8+ Rxf8 37. Qxb7 $16) 33. g3 g6 $8 34. Rh8+ Kg7 35. Qh6+ Kf6 36. Qh4 Rh1+ (36... Kg7 37. Rf5 Rh1+ $1 38. Kxh1 Qc1+ 39. Kh2 gxf5 40. Qxd4+ f6 41. Qh4 Kf7 $8 42. Qh5+ Ke7 43. Qxf5 Qc6 $8 44. Rh7+ Kd8 $11 {SG}) 37. Kg2 Rg1+ (37... Qc6+ 38. Rd5+ $8 Kg7 $8 39. Qh6+ Kf6 $11) 38. Kh2 $11 {SG} (38. Kxg1 $2 Qc1+)) (30... Qe4 $1 31. Nf5 (31. Kh2 Qxd4) (31. Qh5 Rxc1+ 32. Kh2 Bd6+ 33. Rxd6 Qf4+ 34. Rg3 Qxd6 35. Qg5 (35. Ne6 Qxg3+ 36. Kxg3 Rxe6) 35... Qxd4 36. Qxc1 Qxf2 37. Qg5 Qd4 $17) 31... Qe2 ( 31... Qe1+ 32. Qxe1 Rxe1+ 33. Kh2 Rbxc1) 32. Rd6 $1 {[#]} Qe1+ (32... Bxd6 33. Qxd6 Rxc1+ 34. Kh2 Qe5+ $22 35. Qxe5 Rxe5 36. Nh6+ Kh7 37. Rxe5 Kxh6 38. Kg3 $11) 33. Kh2 Rxc1 34. Nh6+ Kh7 35. Qd3+ Qe4 36. Nxf7 Qxd3 37. Rxd3 c4 38. Rd4) ( 30... Qe7 $2 31. Qh5 Rxc1+ 32. Kh2 Qc7+ 33. g3 $18) 31. Qh5 $2 (31. Nb3 $1 Qxb3 $1 (31... Qe2 $2 32. Qd5 $1 c4 (32... Re6 33. Rh4 Qe1+ 34. Kh2 Bd6+ 35. Bf4 Qg1+ 36. Kg3 Re3+ 37. Kg4 $1 $18 {SG}) (32... Rxb3 33. Qxb3 Qe1+ 34. Kh2 Qxc1 35. Rhh5 Qf4+ 36. Qg3 (36. Rg3 Bd6) 36... Qxg3+ 37. Kxg3 $16) 33. Qf5 $1 {[#]} (33. Rh4 cxb3 34. Rgh5 Rxc1+ 35. Kh2 Bd6+ 36. Qxd6 Qxh5 37. Rxh5 b2) 33... Qe1+ ( 33... Qd3 34. Rh8+ $1 Kxh8 35. Qxf7 {SG}) 34. Kh2 Qe5+ 35. Qxe5 Rxe5 36. Rxe5 gxh6 37. Re8 $1 cxb3 38. Bxh6 b2 39. Rxf8+ Kh7 40. Rxf7+ {SG} Kxh6 41. Rb7 $18) (31... c4 $2 32. Qh5) (31... g6 $2 32. Rhxg6+) 32. Qh5 Rxc1+ 33. Kh2 Bd6+ 34. Rxd6 Qb1 $1 {[#]} (34... Qb4 $2 35. Rf6 $1 {SG} Re7 36. Qh6 Qb8+ 37. f4 Qf8 38. Qh4 $3 (38. Qh5 $2 Re6) 38... g6 (38... Re6 39. Rh5) 39. Rgxg6+ fxg6 40. Rxf8+ Kxf8 41. f5 $1 $18) (34... Qb8 $2 35. Qh6 $1 {[#]} g6 36. Rgxg6+ fxg6 37. Qxg6+ Kf8 (37... Kh8 38. f4) 38. g3 $1 (38. f4 {SG} Qxd6 39. Qxd6+) 38... Qxd6 39. Qxd6+) (34... Qc4 $2 35. Rf6 $1 Ree1 36. Qh6 $1 Rh1+ 37. Kg3 Qd3+ 38. Kh4 Qh7 39. Qxh7+ Kxh7 40. Rxf7 $18) 35. Qh6 (35. Rg4 Rh1+ 36. Kg3 Qb3+ (36... Qb8 37. Rf4) 37. Kh4 Qb2 38. Qxc5 $14) (35. Rf6 Re7 36. Qg4 g6) 35... Rh1+ 36. Kg3 Qb3+ (36... Qb2 37. Rf6 Qb8+ (37... Qe5+ 38. Kh4 $1 Qe4+ 39. g4) 38. Kg4 (38. Rf4 g6 39. Rxc5) 38... Qc8+ 39. Rff5 Re4+ 40. f4 $16) (36... Qh7 37. Qf6 Rhe1 (37... c4 38. Rd4 g6 39. Rdg4) 38. Kh2 (38. Rd7 Rf8) 38... g6 (38... c4 39. Rc6) 39. Rxc5 Qg7 40. Qf4 $16) 37. f3 Qc3 38. Rf6 $1 (38. Kh4 Re4+ $1 39. fxe4 Qe1+ 40. Kh5 Qe2+ 41. Rg4 Qxg4+ 42. Kxg4 gxh6 43. Rxh6 $16) 38... Qe1+ 39. Kg4 Re4+ $8 40. fxe4 Qxe4+ 41. Kg3 $1 (41. Kh5 Qe2+ $8 42. Rg4 Qxg4+ $8 43. Kxg4 gxh6 $11) 41... Qe1+ 42. Rf2 Qe3+ 43. Kg4 Qe4+ 44. Kh5 g6+ 45. Rxg6+ Qxg6+ 46. Qxg6+ fxg6+ 47. Kxg6 $16) (31. Kh2 Qxd4 32. Qh5 Bd6+ $8 33. f4 $8 (33. g3 $4 Qxf2+) 33... Bxf4+ 34. Bxf4 Qxf4+ 35. Rg3 Qxg3+ 36. Kxg3 gxh6 37. Qxc5 Rb3+ 38. Kh2 Rbe3) (31. Qd3 $4 Qxc1+ 32. Kh2 Qf4+ $1) 31... Qxc1+ 32. Kh2 Bd6+ $1 33. Rxd6 Qf4+ 34. Rg3 (34. g3 $2 Qxf2#) 34... Qxd6 $19 35. Nf5 Ree1 $1 (35... Qf4 36. Nh6+ Kf8 37. Qxc5+ $1 Re7 38. Nf5 $16) 36. Qxf7+ (36. Nh6+ $2 Qxh6) 36... Kxf7 37. Nxd6+ Ke6 (37... Kf6 $1 38. Rf3+ Ke6) 38. Rg6+ Kd5 39. Nf5 Rb7 $1 40. Ne3+ (40. Rg5 Rb2 (40... c4 $2 41. Ne3+) 41. Kg3 Ree2 42. Nxg7+ Re5 43. Nf5 $1 Ke6 44. Ng7+ Kf6 45. Rxe5 Kxe5 46. Kf3 c4 47. Ke3 c3 48. f4+ Kf6 49. Ne8+ (49. Nh5+ Kg6 50. Ng3 Rxg2) 49... Ke7 50. Nc7 Kd6 51. Ne8+ Kc5 52. Kd3 Kb4 $19) 40... Rxe3 $1 (40... Ke4 41. Rg5 Rc7 (41... Re2 42. Rxc5 Rxf2) (41... Rc1)) 41. fxe3 Rc7 $1 (41... c4 42. Rg5+ Kd6 43. Rg6+) 42. Kg3 (42. Rg5+ Ke4 $1 43. Rg4+ Kxe3 $19) 42... c4 43. Kf4 c3 44. e4+ Kc4 45. Ra6 (45. Ke3 Kb5 $1 $19 {SG}) 45... c2 46. Ra1 Kd3 (46... Kd3 47. Rc1 Kd2 48. Rxc2+ Rxc2 $1) 0-1