Master's words
---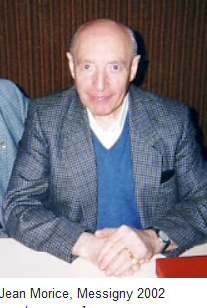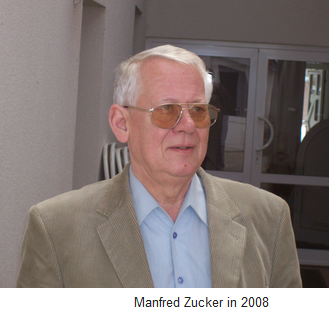 A rather strange back-to-school course, which should perhaps be called "exit course". However, one tradition was respected: the carelessness of public transport, strike on the RER "B", 23 minutes waiting time on the "C".
The situation obliges me to precipitate the events. So here is the collection of helpmates for Daniel that I intended to distil into 4 sessions. Is the first one, although it has only one solution, the most difficult? No, the second one is too. But after that, the number of moves increases, and it becomes easier! With the possible exception of the Italian 3 and especially the Lithuanian 4.5.
And a good handful of direct problems, enough to last a year... on their own. How long will you take for the 2#? And Brunner's 3#? And Visserman's 4#? And Rehm's 7#? If you are in a great hurry (and very lazy) at least do Speckmann's 5#.
This summer I had the pleasure of discovering (inventing would be inappropriate) one of the most exciting pawn endings of my life. Its complexity is far from having been mastered. But you can already enjoy a little piece of it. Play 1...a5 and try to understand why we don't win if the pawn is on f3, but we do win if it is on f2. Moreover, you will admit that it is unusual that from the same diagram we get
-- 3 different positions where the only White win is a2-a3!
-- 3 different positions where the only black draw is ...a6(a7)-a5!
A couple of attractive ZZs, unfortunately without a thematic attempt to change the move. On the 2nd move, a "where would you play your King?" of the best effect.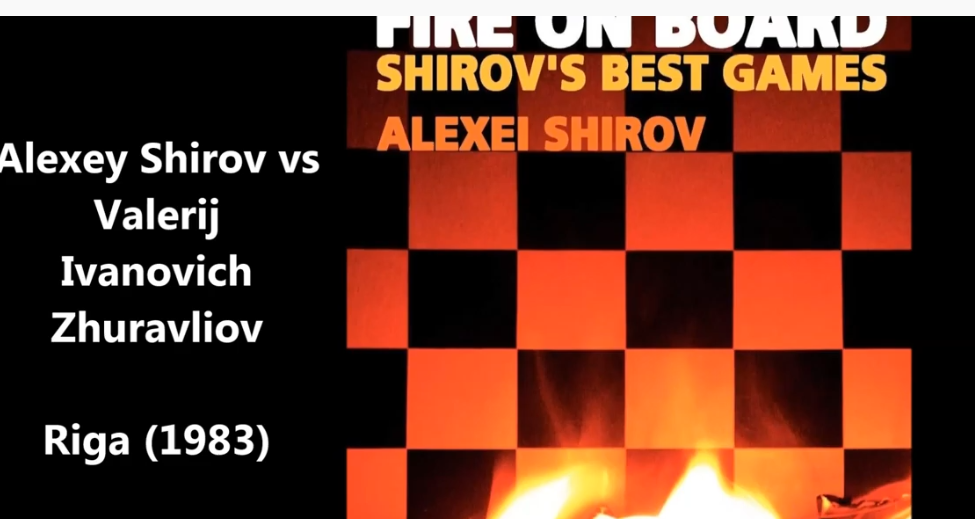 How a genius plays at 11 years old or the fire at the chessboard... in high school. Look closely at the diagram after the 21st white move: the move made (capture with the rook) is advised by the "monster", while it is inferior to the capture by the pawn.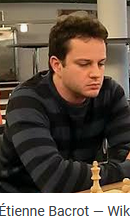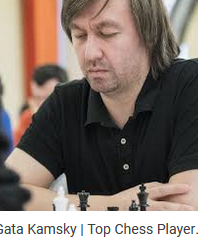 At the restaurant table, curiously, a fairy problem of "Kobul Kings" led us to speak again about the bad Knight b2 (or g2, b7, g7) in front of a Rook as well as the good Knight c1 (or f1, c8, f8) of Kling & Horwitz. Hence the occasion to bring out this analysis of Kamsky-Bacrot.
A final lesson? Maybe, if God wills it, but under confirmation, in a fortnight, on Tuesday October 7th.
Have a good time all the same.
Master's diagrams
[Event "h#2"] [Site "?"] [Date "1932.??.??"] [Round "?"] [White "Bajtay, J."] [Black "3738.6"] [Result "1-0"] [SetUp "1"] [FEN "8/8/8/2P3b1/1rRnpPkp/p1p1p1p1/K1N3Nr/n3q3 b - f3 0 1"] [PlyCount "1"] [EventDate "1932.??.??"] 1... -- 1-0 [Event "h#2 2 sol"] [Site "?"] [Date "1975.??.??"] [Round "?"] [White "Paros, G."] [Black "3553.10"] [Result "1-0"] [SetUp "1"] [FEN "2r1n3/7b/3RB3/3P3K/1B1k4/4R3/2q5/8 b - - 0 1"] [PlyCount "1"] [EventDate "1975.??.??"] 1... -- 1-0 [Event "h#3 with Apparent Play"] [Site "?"] [Date "1932.??.??"] [Round "?"] [White "Hansson, Fr"] [Black "0021.02"] [Result "1-0"] [SetUp "1"] [FEN "8/8/6K1/8/3Nkpp1/4B2B/8/8 w - - 0 1"] [PlyCount "1"] [EventDate "1932.??.??"] 1. -- 1-0 [Event "h#3"] [Site "?"] [Date "1978.??.??"] [Round "?"] [White "Morice, J."] [Black "0011.03"] [Result "1-0"] [SetUp "1"] [FEN "8/8/8/B7/8/7N/p2p1p2/K3k3 b - - 0 1"] [PlyCount "1"] [EventDate "1978.??.??"] 1... -- 1-0 [Event "h#3 2 sol"] [Site "?"] [Date "2014.??.??"] [Round "?"] [White "Popa, N."] [Black "3001.12"] [Result "1-0"] [SetUp "1"] [FEN "8/8/8/5K2/8/5k2/4qppP/5N2 b - - 0 1"] [PlyCount "1"] [EventDate "2014.??.??"] 1... -- 1-0 [Event "h#3 2 sol"] [Site "?"] [Date "2014.??.??"] [Round "?"] [White "Penna, P."] [Black "0486.33"] [Result "1-0"] [SetUp "1"] [FEN "2K1R3/3p2p1/B2P1p1B/2n1P2b/5P2/4k3/6n1/2b1r3 b - - 0 1"] [PlyCount "1"] [EventDate "2014.??.??"] 1... -- 1-0 [Event "h#3 4 sol"] [Site "?"] [Date "2014.??.??"] [Round "?"] [White "Csak, J."] [Black "3740.15"] [Result "1-0"] [SetUp "1"] [FEN "B1KR4/2p5/1P2p3/2p1rp2/2p5/4k3/8/3qr2b b - - 0 1"] [PlyCount "1"] [EventDate "2014.??.??"] 1... -- 1-0 [Event "h#4,5 2 sol"] [Site "?"] [Date "2012.??.??"] [Round "?"] [White "Paliulionis, V."] [Black "0341.00"] [Result "1-0"] [SetUp "1"] [FEN "8/8/6B1/N2k4/8/8/5r2/1b4K1 w - - 0 1"] [PlyCount "1"] [EventDate "2012.??.??"] 1. -- 1-0 [Event "h#4,5 2 sol"] [Site "?"] [Date "2014.??.04"] [Round "?"] [White "Fiebig, R & Schulze E"] [Black "3660.23"] [Result "1-0"] [SetUp "1"] [FEN "4k3/P3p3/1p2P3/q5p1/1b2b3/8/4r1r1/5K2 w - - 0 1"] [PlyCount "1"] [EventDate "2014.??.??"] 1. -- 1-0 [Event "h#6,5"] [Site "?"] [Date "2014.??.??"] [Round "?"] [White "Stepochkin, A."] [Black "0313.15"] [Result "1-0"] [SetUp "1"] [FEN "r1B1k3/p7/p3n3/1p6/4p3/4p3/4P3/7K w q - 0 1"] [PlyCount "1"] [EventDate "2014.??.??"] 1. -- 1-0 [Event "h#7"] [Site "?"] [Date "1987.??.??"] [Round "?"] [White "Jonsson, Ch"] [Black "+0006.15g8a7"] [Result "1-0"] [SetUp "1"] [FEN "1n4K1/k7/n7/8/3p4/p7/pp1P1p2/8 b - - 0 1"] [PlyCount "1"] [EventDate "1987.??.??"] 1... -- 1-0 [Event "h#8 "] [Site "?"] [Date "2014.??.??"] [Round "?"] [White "Pitkänen, J."] [Black "0000.55"] [Result "1-0"] [SetUp "1"] [FEN "8/6p1/5pPk/5P1p/8/4p2P/4P1pP/6K1 b - - 0 1"] [PlyCount "1"] [EventDate "2014.??.??"] 1... -- 1-0 [Event "2#"] [Site "?"] [Date "1966.??.??"] [Round "?"] [White "Parthasarathy, M."] [Black "+4855.26b5d4"] [Result "1-0"] [SetUp "1"] [FEN "1q5B/1r6/1pBbpR2/1K1NRP2/1p1k3p/4p2r/1nP3Np/4Q3 w - - 0 1"] [PlyCount "1"] [EventDate "1966.??.??"] 1. -- 1-0 [Event "3# "] [Site "?"] [Date "1974.??.??"] [Round "?"] [White "Roth, He"] [Black "0220.11"] [Result "1-0"] [SetUp "1"] [FEN "8/8/8/4P2R/2Bpk3/R7/7B/4K3 w - - 0 1"] [PlyCount "1"] [EventDate "1974.??.??"] 1. -- 1-0 [Event "3#"] [Site "?"] [Date "1975.??.??"] [Round "?"] [White "Seider, S."] [Black "4847.38"] [Result "1-0"] [SetUp "1"] [FEN "R4QN1/2p3KB/1qp1p3/1P2k1p1/2PpppnP/2p3rb/6r1/5R1n w - - 0 1"] [PlyCount "1"] [EventDate "1975.??.??"] 1. -- 1-0 [Event "3#"] [Site "?"] [Date "1935.??.??"] [Round "?"] [White "Brunner, E."] [Black "4516.03"] [Result "1-0"] [SetUp "1"] [FEN "qn6/7p/2p5/6R1/r3k3/p1B1n3/8/3QR2K w - - 0 1"] [PlyCount "1"] [EventDate "1935.??.??"] 1. -- 1-0 [Event "3#"] [Site "?"] [Date "1977.??.??"] [Round "?"] [White "Goumondy, C."] [Black "1875.25"] [Result "1-0"] [SetUp "1"] [FEN "1b1r4/8/2R2P2/1b5N/1r2ppR1/p3pk1P/2Npn3/Q2B1K2 w - - 0 1"] [PlyCount "1"] [EventDate "1977.??.??"] 1. -- 1-0 [Event "3#"] [Site "?"] [Date "1968.??.??"] [Round "?"] [White "Vladimirov, J."] [Black "4288.16"] [Result "1-0"] [SetUp "1"] [FEN "q2R4/pNn2N2/3ppn2/3BR3/1Ppk1B2/2p5/2Qp4/1K4bb w - - 0 1"] [PlyCount "1"] [EventDate "1968.??.??"] 1. -- 1-0 [Event "3#"] [Site "?"] [Date "2011.??.??"] [Round "?"] [White "Feoktistov, A."] [Black "1251.65"] [Result "1-0"] [SetUp "1"] [FEN "7Q/5pK1/4PP1R/1P1p1p2/b1BB4/1pN2P2/1P3pkP/5R2 w - - 0 1"] [PlyCount "1"] [EventDate "2011.??.??"] 1. -- 1-0 [Event "3#"] [Site "?"] [Date "1963.??.??"] [Round "?"] [White "Rietveld, J."] [Black "1245.17"] [Result "1-0"] [SetUp "1"] [FEN "2B1b3/2p2p2/p1kp2n1/2pNpp1R/K5R1/1P6/3QN3/8 w - - 0 1"] [PlyCount "1"] [EventDate "1963.??.??"] 1. -- 1-0 [Event "3#"] [Site "?"] [Date "1978.??.??"] [Round "?"] [White "Rudenko, V."] [Black "4878.27"] [Result "1-0"] [SetUp "1"] [FEN "2R5/1p1N2pr/7p/1p1p4/1N1k1nQR/K2b1p1n/1Pp2P2/2B1r1bq w - - 0 1"] [PlyCount "1"] [EventDate "1978.??.??"] 1. -- 1-0 [Event "3#"] [Site "?"] [Date "1952.??.??"] [Round "?"] [White "Visserman, E."] [Black "4878.24"] [Result "1-0"] [SetUp "1"] [FEN "3B4/2n1b1n1/Q1P1r2N/N5q1/1rpR2p1/2Ppk3/3p1R2/5bK1 w - - 0 1"] [PlyCount "1"] [EventDate "1952.??.??"] 1. -- 1-0 [Event "3#"] [Site "?"] [Date "1947.??.??"] [Round "?"] [White "Visserman, E."] [Black "1478.76"] [Result "1-0"] [SetUp "1"] [FEN "6K1/b1P1Np2/p1pQ4/1p1PBR2/1nP1kPbp/1N2pn2/2P1P1P1/3r4 w - - 0 1"] [PlyCount "1"] [EventDate "1947.??.??"] 1. -- 1-0 [Event "4#"] [Site "?"] [Date "1977.??.??"] [Round "?"] [White "Grossi, D."] [Black "0558.31"] [Result "1-0"] [SetUp "1"] [FEN "1B3n2/5KbN/2pN4/P1kn1R1R/2r4P/2P5/4B3/8 w - - 0 1"] [PlyCount "1"] [EventDate "1977.??.??"] 1. -- 1-0 [Event "4#"] [Site "?"] [Date "1979.??.??"] [Round "?"] [White "Labai, Z."] [Black "0572.75"] [Result "1-0"] [SetUp "1"] [FEN "8/3b1r2/1Kp3Nb/3PPP2/2Bk1ppR/1P1Np3/pP2RPP1/8 w - - 0 1"] [PlyCount "1"] [EventDate "1979.??.??"] 1. -- 1-0 [Event "4#"] [Site "?"] [Date "1942.??.??"] [Round "?"] [White "Visserman, E."] [Black "3475.56"] [Result "1-0"] [SetUp "1"] [FEN "1K6/6pp/1PNpB3/R2npP2/2kp4/P1N4r/1PPp2qb/7b w - - 0 1"] [PlyCount "1"] [EventDate "1942.??.??"] 1. -- 1-0 [Event "4#"] [Site "?"] [Date "2014.??.??"] [Round "?"] [White "Lambrinakos, P."] [Black "1010.03"] [Result "1-0"] [SetUp "1"] [FEN "4K3/6p1/2B2p2/5k1p/3Q4/8/8/8 w - - 0 1"] [PlyCount "1"] [EventDate "2014.??.??"] 1. -- 1-0 [Event "5#"] [Site "?"] [Date "1930.??.??"] [Round "?"] [White "Havel, M."] [Black "0564.03"] [Result "1-0"] [SetUp "1"] [FEN "4k3/R2R4/8/2p5/Kp2n3/p4N2/1r4b1/b7 w - - 0 1"] [PlyCount "1"] [EventDate "1930.??.??"] 1. -- 1-0 [Event "5#"] [Site "?"] [Date "1935.??.??"] [Round "?"] [White "Hannemann, K."] [Black "0620.50"] [Result "1-0"] [SetUp "1"] [FEN "r7/3PPPP1/2BB2k1/4r3/6P1/8/8/2K5 w - - 0 1"] [PlyCount "1"] [EventDate "1935.??.??"] 1. -- 1-0 [Event "5#"] [Site "?"] [Date "1954.??.??"] [Round "?"] [White "Speckmann, W."] [Black "1060.01"] [Result "1-0"] [SetUp "1"] [FEN "6k1/3Q4/8/6K1/8/b2p3N/2b5/8 w - - 0 1"] [PlyCount "1"] [EventDate "1954.??.??"] 1. -- 1-0 [Event "6#"] [Site "?"] [Date "1977.??.??"] [Round "?"] [White "Johandl, A."] [Black "3427.14"] [Result "1-0"] [SetUp "1"] [FEN "1N3k1K/4nB2/r4Rp1/1n2p3/1BpqP3/7p/3P4/8 w - - 0 1"] [PlyCount "1"] [EventDate "1977.??.??"] 1. -- 1-0 [Event "7#"] [Site "?"] [Date "1979.??.??"] [Round "?"] [White "Speckmann, W."] [Black "0041.10"] [Result "1-0"] [SetUp "1"] [FEN "7b/8/2N5/8/8/K7/B1P5/k7 w - - 0 1"] [PlyCount "1"] [EventDate "1979.??.??"] 1. -- 1-0 [Event "7#"] [Site "?"] [Date "1980.??.??"] [Round "?"] [White "Rehm, HP."] [Black "0728.25"] [Result "1-0"] [SetUp "1"] [FEN "1r1B4/r3p1Nn/3p1n2/3Bk1P1/1pR2N2/pK3P2/7p/8 w - - 0 1"] [PlyCount "1"] [EventDate "1980.??.??"] 1. -- 1-0 [Event "s#3 "] [Site "?"] [Date "2009.??.??"] [Round "?"] [White "Janevski, Z."] [Black "0288.75"] [Result "0-1"] [SetUp "1"] [FEN "n7/2pP4/1pK1R3/1B3PP1/3kp1P1/1R1pp1B1/1PP1PN2/2N2nbb w - - 0 1"] [PlyCount "1"] [EventDate "2009.??.??"] 1. -- 0-1 [Event "q#9"] [Site "?"] [Date "1968.??.??"] [Round "?"] [White "Zucker, M."] [Black "0112.14"] [Result "0-1"] [SetUp "1"] [FEN "8/8/8/8/8/p2p3p/R2NNP1p/3k1K1B w - - 0 1"] [PlyCount "18"] [EventDate "1968.??.??"] 1. Ng3 $1 {On d4, it would interfere !} (1. Rxa3 $2 Kxd2 $1 (1... Kc2 $2 2. Ra2+ Kd1 3. Rb2 dxe2#) 2. Ra2+ Kd1 3. Ra1+ Kc2 $1 (3... Kd2 $2 4. Rc1 dxe2#)) ({JA} 1. -- dxe2#) 1... Kc1 2. f4 Kd1 3. f5 Kc1 4. f6 Kd1 5. f7 Kc1 6. f8=B $1 {[#]} Kd1 7. Bc5 $1 Kc1 8. Bf2 Kd1 9. Ne2 dxe2# $1 {f2 pawn have been replaced by a Bishop.} 0-1 [Event "?"] [Site "?"] [Date "2014.??.??"] [Round "?"] [White "Villeneuve, A."] [Black "0000.33"] [Result "1/2-1/2"] [SetUp "1"] [FEN "8/pp6/2p2k2/8/5K2/5P2/PP6/8 b - - 0 1"] [PlyCount "37"] [EventDate "2014.??.??"] {Analyses AV & JRK.} 1... a5 $1 {Present the exercise as follows: after this move, does White win? Answer: no. What if Pf3 is on f2? Answer: yes.} (1... a6 $1 2. Ke4 (2. a3 c5 (2... a5) (2... Ke6 $2 3. Kg5 $8) 3. Ke4 (3. a4 b6 $8 4. Ke4 Ke6 $8 5. f4 b5 6. axb5 axb5 7. f5+ Kd6 $8 8. f6 Ke6 $8 9. f7 Kxf7 $8 10. Kd5 c4 $8 11. Kc5 Ke6 $8 12. Kxb5 Kd5 $8 $11) 3... Ke6 $8 4. f4 (4. a4 b6 $8 5. f4 b5) 4... b5 $8 (4... b6 $2 5. f5+ $8) 5. f5+ Kd6 $8 6. f6 Ke6 $8 7. f7 Kxf7 $8 8. Kd5 c4 $8 $11) (2. a4 a5 (2... b5) 3. Ke4 Ke6 4. Kd4 b6 5. Ke4 (5. Kc4 Kd6 6. f4 Ke6) 5... Kf6 6. f4 (6. Kf4 Ke6 {(ou b5)} 7. Kg5 b5 ) 6... Ke6 $8 7. f5+ Kf6 $8 (7... Kd6 $2 8. Kd4 $8) 8. Kf4 b5 $8 9. Ke4 (9. axb5 cxb5 10. Ke4 a4) 9... bxa4 10. Kd4 Kxf5 11. Kc5 $8 Ke4 (11... Ke6 $11) 12. Kxc6 $8 Kd3 13. Kb5 Kc2 $11) (2. b4 b6) 2... Ke6 $1 (2... a5 $1 3. Kd4 (3. a4 Ke6 {already seen with 1...a6 2 a4}) (3. a3 a4 4. Kd4 b6 $8 5. Kc4 Ke5) (3. f4 Ke6) 3... b6 $8 4. Ke4 a4 5. f4 (5. a3 Ke6 $8 6. f4 b5 $1 (6... c5 7. f5+ Kf6 {: see main text 2 Ke4}) 7. f5+ Kd6 8. f6 Ke6 $8 9. Kd4 Kd6 $3 {[#]} 10. f7 c5+ $8 11. Ke4 Ke7 $8 12. Kd5 b4 $3 {[#]}) 5... a3 $1 (5... Ke6 $1 6. f5+ Kf6 7. a3 c5 $8 {see ibidem}) 6. bxa3 (6. b3 Ke6 $8 7. f5+ Kf6 8. b4 c5) (6. b4 c5) 6... c5 7. a4 Ke6 $8 8. a3 Kd6 $8 (8... Kf6 $2 9. Kd5 $1 Kf5 10. a5 $8) 9. f5 (9. Kf5 Kd5 $8 10. Kg6 c4 $11) 9... Ke7 $8 10. Ke5 Kf7 $8 11. f6 Kf8 12. Kd5 Kf7 $8 13. a5 bxa5 $8 14. Kxc5 Kxf6 $11) (2... b6 $2 3. a3 $3 {[#]} (3. a4 $2 a5 $1 {ZZ} 4. f4 Ke6 $8 {ZZ} 5. b3 b5 $1) 3... a5 (3... Ke6 4. f4 $8 c5 5. f5+ $8 Kd6 6. f6 $8 Ke6 7. f7 $8 Kxf7 8. Kd5 $8 c4 9. Kc6 $8) 4. a4 $8 {ZZ} (4. f4 $2 a4 $8) 4... Ke6 5. f4 $8 {ZZ} Kf6 6. f5 $8 {ZZ} b5 7. axb5 $8 cxb5 8. Kd5 $18) 3. f4 a5 $3 ( 3... c5 $2 4. f5+ $8 (4. a4 $2 b5 $8 5. axb5 axb5 $8 {ZZ}) 4... Kd6 5. Kf4 $1 ( 5. a4 $2 b5 $8) (5. a3 $2 b5 $8) (5. f6 $1 Ke6 6. f7 $8 Kxf7 7. Kd5 $8 Ke7 8. Kxc5 $8 Kd7 9. Kb6 $8 Kc8 10. Ka7 $8 {[#]} Kc7 (10... a5 11. Kb6 $8) 11. b4 $8 Kc6 ( 11... a5 12. b5 $8) 12. a4 Kc7 (12... b5 13. a5 $8) 13. b5 $8 a5 14. Ka8 $3 {[#]}) 5... b5 6. Ke4 $8 {ZZ[#]} a5 (6... -- 7. a3 b4 $3) (6... b4 7. f6) 7. f6 $8) (3... Kf6 $2 4. a3 $3 {[#]} (4. Kd4 $2 b6 $8 5. Ke4 a5 $8) (4. a4 $2 a5 $1 {ZZ} 5. f5 b6 $8 {ZZ[#]} 6. b3 (6. Kf4 b5 $8) 6... b5 $1 7. axb5 cxb5 8. Kd5 a4) (4. f5 $2 a5 $8 5. a3 (5. a4 b6 $8 {ZZ}) 5... a4 $8) 4... a5 (4... Ke6 5. a4 $8) (4... b6 5. f5 $1 (5. a4 $1) 5... a5 6. a4 $8 {ZZ} b5 7. axb5 $8 cxb5 8. Kd5 $1 a4 9. Kc5 $8) 5. a4 $8 {ZZ[#]} Ke6 (5... b6 6. f5 $8 {ZZ}) 6. f5+ $1 Kd6 7. Kd4 $8) 4. Kd4 b6 $8 ( 4... Kd6 $2 5. a4 $8 b6 6. f5 $8) 5. Ke4 (5. Kc4 $2 Kf5 $17) 5... a4 $1 (5... b5 $2 6. f5+ $8 Kd6 7. f6 $8 Ke6 8. Kd4 $8 $18) (5... Kf6 $1) 6. a3 c5 (6... Kf6 7. f5 c5 $8 {idem}) 7. f5+ Kd6 (7... Kf6 8. Kd5 Kxf5 $8 {idem}) 8. f6 Ke6 $8 (8... b5 $2 9. Kf5 $8 b4 10. Kg6) 9. f7 Kxf7 10. Kd5 Ke7 11. Kc6 Ke6 $8 12. Kxb6 Kd5 (12... Kd6) 13. Kb5 Kd4 $8 $11 {: see main text 2 Ke4}) (1... b6 $2 2. Ke4 $3 {[#](this move does not work against the a5 & b7 pawns, nor the a6 & b7 pawns a6 & b7, but does some damage here)} (2. b4 $2 a6 (2... c5)) (2. a4 $2 a6 $1 ( 2... a5 $2 3. Ke4 $8 Ke6 4. f4 $8 {voir 2...b6?}) 3. b4 (3. Ke4 a5 $1 4. f4 Ke6 $8 5. f5+ Kf6 $8 6. Kf4 b5 $8) 3... a5 (3... c5) 4. bxa5 bxa5 5. Ke4 Ke6 6. Kd4 Kd6 7. Kc4 (7. f4 c5+ $8 8. Kc4 Kc6 $8 {idem}) 7... c5 $8 8. f4 (8. Kb5 $2 Kd5 $8 $19) 8... Kc6 $8 9. f5 Kd6 $8 $11) (2. a3 $2 a5 3. a4 (3. Ke4 a4 $11) 3... Ke6 (3... b5 4. Ke4 Ke6 5. Kd4 Kd6 6. b4 $18 {see 4...Kd6?}) 4. Kg5 (4. Ke4 Kf6 $11) 4... b5 5. f4 bxa4 6. Kg6 Ke7 7. f5 Kf8 8. Kf6 a3 9. bxa3 a4 10. Ke6 c5 $11) 2... Ke6 (2... a5 3. a4 {see 2...b6? main text}) (2... a6 3. a3 $8 {above 1...a6 2 Ke4 b6?} (3. f4 $2 a5 $8)) 3. f4 $8 (3. a3 $2 a5) (3. a4 $2 a6) 3... Kf6 (3... a6 4. a3 $1 (4. f5+ $1 Kf6 5. a3 $8) 4... c5 (4... a5 5. a4 $18 {see 2...b6?}) 5. f5+ $8 Kd6 (5... Kf6 6. Kd5) 6. f6 $1 Ke6 7. f7 $8 Kxf7 8. Kd5 $8 c4 9. Kc6 $8 Ke6 10. Kxb6 $18) (3... a5 4. f5+ $1 (4. a4 $1) 4... Kd6 {(Gurevich-Krasenkow 1996)} 5. a4 $8 b5 6. axb5 cxb5 7. f6 $8 $18) 4. f5 $8 c5 (4... a6 5. a3 $8) 5. a3 $3 {[#](the 3rd "a3!!" winning !)} (5. Kd5 $2 Kxf5 $8 6. Kc6 Ke5 $11) (5. a4 $2 c4 $3 {[#]} 6. Kd4 Kxf5 $8 7. Kxc4 Ke4 8. Kb5 (8. b3 a6) 8... Kd4 9. Ka6 Kc4 {and the bK will capture a4 before b2 !}) 5... c4 (5... a6 6. Kd5) 6. Kd4 Kxf5 7. Kxc4 $8 Ke4 8. Kb5 $8 Kd4 9. Ka6 $18) (1... Ke6 $1 2. Kg5 (2. Ke4 a5 $1 (2... Kf6 $1 {(would be the only move with the Pf3 on f2 !)}) 3. a4 b5 $8 {texte}) (2. a4 a5 $1 (2... Kf6 $1) 3. Ke4 b5 $8 {idem}) 2... a5 $3 {[#]} (2... b5 $2 3. b4 $8 c5 4. bxc5 a5 5. f4 $1 b4 6. f5+ $1) (2... c5 $2 3. a4 $8 (3. f4 $2 b5 $8 4. Kg6 Ke7 $8 5. f5 Kf8 $8 6. Kf6 a5 $3 {[#](the 3rd "...a5!!" drawing !)} (6... c4 $2 7. Ke5 $8 b4 8. Kd4 $8 c3 9. bxc3 $8 bxc3 10. Kxc3 $8 Ke7 11. Kb4 $1 Kf6 12. Kb5 Kxf5 13. Ka6 $8 Ke5 14. Kxa7 $8 Kd5 15. Kb6 $8) 7. Ke6 a4 $8 8. Kd5 (8. a3 b4 $8) 8... a3 $8 9. bxa3 c4 $8 10. Kd4 Kf7 11. a4 bxa4 $8 $11) 3... b6 4. f4 $8 a6 5. Kg6 Ke7 6. f5 Kf8 7. Kf6 $8 b5 8. axb5 $8 axb5 9. Ke6 c4 10. Kd5 $8 Ke7 11. Kc5 $18) (2... Ke7 $1 3. Kf5 a5 $8 4. f4 (4. Ke5 a4) 4... a4 5. Ke5 a3 $3) 3. f4 b5 $1 (3... a4 $1) 4. Kg6 Ke7 $8 5. f5 (5. Kf5 a4 $1) 5... Kf8 $8 6. Kf6 a4 $11) (1... -- 2. Ke4 Ke6 3. f4 a5 4. f5+ Kf6 $8 5. a4 b6 $8 {: ZZ seen with 1...a6!}) 2. a4 $1 {The only dangerous move.} (2. Ke4 a4 $1 (2... Ke6 $1 3. a4 (3. f4 a4) 3... b5 $8 {text}) (2... b6 $2 3. a4 $8 {below}) 3. Kd4 b6 $8 4. Ke4 (4. Kc4 Ke5 5. Kb4 Kf4) 4... Ke6 $8 5. f4 (5. Kf4 Kf6 6. a3 c5 $1 7. Ke4 Ke6 $8 8. f4 b5 $1 9. f5+ Kd6 {ou Rf6}) 5... Kf6 6. f5 c5 (6... a3) 7. Kd5 (7. a3 b5 $8 8. Kd5 b4 $8 $11) 7... Kxf5 $6 ({simpler is} 7... a3 $1 8. b3 Kxf5 $8 9. Kc6 Ke5 10. Kxb6 Kd4 11. Kb5 Kc3 12. Kxc5 $8 Kb2 $8 13. b4 $8 Kxa2 $8 14. b5 $8 Kb2 $11) 8. a3 Kf4 $1 9. Kc6 Ke5 $1 10. Kxb6 Kd4 $1 11. Kb5 Kd5 $3 {[#]} (11... c4 $2 12. Kxa4 $8 Kc5 13. Ka5 $8 $18) 12. Kxa4 Kc4 $8 {[#]} 13. b4 (13. Ka5 Kb3 $8) (13. b3+ Kd4 $1 14. b4 c4 $1) 13... Kd5 $3 {[#]} 14. b5 (14. Kb3 cxb4 $11) ( 14. Kb5 c4 $8 15. Ka4 $8 Kc6 16. b5+ $8 Kb6 17. Kb4 c3 $8 $11) 14... c4 $8 15. Kb4 Kd4 $8 16. b6 c3 $8 17. b7 c2 $8 18. b8=Q c1=Q 19. Qd6+ Ke4 $8 {: text at 15th, obtained by a promotion to b8 instead of f8! But this results from a black inaccuracy on the 7th move}) 2... b5 $1 (2... Ke6 $1 3. Ke4 Kf6 $2 (3... b5 $3 4. Kd4 bxa4 $1 {text}) 4. Kd4 b6 5. Ke4 Ke6 6. f4 $8 Kd6 (6... b5 7. Kd4 $1 ) (6... Kf6 7. f5 $8 b5 8. axb5 $8 cxb5 9. Kd5) 7. Kf5 $1 (7. f5 $1 b5 8. f6 { (threatens Kf5)} Ke6 9. axb5 $8 cxb5 10. Kd4 $8) 7... b5 (7... Ke7 8. Ke5 $18) 8. Kf6 $3 {[#]} (8. Kg6 $2 Ke7 $8 9. f5 Kf8 $8 10. Kf6 bxa4 $8 11. Ke6 a3 $8 12. bxa3 a4 $8 13. Kd6 Kf7 $8 14. Kxc6 Kf6 $8 $11) 8... b4 (8... bxa4 9. f5 $8 c5 10. Kg7 c4 11. f6 $8) 9. f5 $8 c5 10. Kg7 c4 11. f6 $8) (2... b6 $2 3. Ke4 $8 Ke6 4. f4 $8 Kf6 5. f5 $8 b5 6. axb5 $8 cxb5 7. Kd5 a4 8. Kc5 $8 a3 9. bxa3 $8 Kxf5 10. Kxb5 $8 Ke6 11. Kb6 $18) 3. Ke4 (3. axb5 cxb5 $8 4. Ke4 a4 $1 (4... Ke6 $1 5. Kd4 Kd6 $8) 5. Kd5 b4 $8 6. Kc4 a3 $8 $11) (3. b3 bxa4 4. bxa4 c5 5. Ke4 Ke6 6. Kd3 (6. f4 Kd6 $8 7. f5 c4 8. Kd4 c3 $8) 6... Kd5 7. f4 (7. Kc3 c4 8. f4 Kc5 $8 {idem}) 7... c4+ 8. Kc3 (8. Ke3 c3) 8... Kc5 $8 9. f5 Kd5 $8 10. f6 Ke6 $8) 3... Ke6 $1 (3... bxa4 $1 4. Kd4 Ke6 $1 (4... Kf5 $2 5. Kc5 $8 Kf4 6. Kxc6 $8) 5. Kc5 Kd7 $8 {text}) 4. Kd4 (4. f4 bxa4 $11) 4... bxa4 $3 {[#]} (4... Kd6 $2 5. b4 $3 {[#]} axb4 (5... bxa4 6. bxa5 $8) (5... c5+ 6. bxc5+ $8 Kc6 7. axb5+ $8 Kxb5 8. Kd5 $8 a4 9. c6 $8 a3 (9... Kb6 10. Kd6 $18) 10. c7 $8 a2 11. c8=Q $8 a1=Q 12. Qb7+ Ka4 13. Qa6+) 6. a5 $8 c5+ 7. Kd3 c4+ 8. Kc2 Kc5 9. a6 b3+ 10. Kb2 Kb6 11. f4 $8 $18) 5. Kc5 Kd7 $3 {[#]} 6. Kb6 (6. f4 Kc7 $8 7. f5 Kd7 $8 8. Kb6 (8. f6 Ke6 $1 ) 8... Kd6 $8 9. Kxa5 Ke5 $8 10. Kxa4 Kxf5 $8 $11) (6. -- {With the Pf2 at the start, we would now play f2-f3!!, obtaining this same position with Black to move :} Kc7 7. f4 $8 Kd7 (7... Kb7 8. Kd6 $8) 8. Kb6 $8 (8. f5 $2 Kc7 $8 9. f6 Kd7 $1 10. Kb6 Ke6) 8... Kd6 9. Kxa5 $8 {(the bK is too far from the Pf, in comparison with the rest of the 6 f4)} a3 10. bxa3 $8 Kd5 11. f5 $1 {(the pawn is more advanced, compared to the text)} (11. Kb4 Kd4 12. f5 $1 c5+ 13. Kb5 {wins also: text on the 15th with the wK on b5 instead b4}) 11... c5 12. f6 $8) 6... Kd6 $1 (6... a3 $1 7. bxa3 Kd6 $8 {idem}) 7. Kxa5 a3 $8 8. bxa3 Kd5 $3 {[#]} (8... c5 $2 9. Ka4 $8 Kd5 10. Kb3 $8 Kd4 11. Kc2 $18) 9. f4 (9. a4 c5 $8 (9... Kd4 $2 10. Kb6 $8 c5 11. a5 $8 {pour 15 De4+}) 10. Kb6 c4 $8 11. a5 c3 12. a6 c2 13. a7 c1=Q 14. a8=Q+ Ke5 $11) (9. Kb4 Kd4 $8 10. Kb3 Kd3 $8 11. f4 c5 $8 12. Kb2 Kd2 $8 13. f5 c4 $8 14. f6 c3+ $8 15. Kb3 c2 16. f7 c1=Q 17. f8=Q Qc3+ 18. Ka4 Qc6+) 9... c5 $8 10. f5 c4 $8 11. Kb4 Kd4 $8 12. f6 c3 $8 13. f7 (13. Kb3 Kd3 $8) 13... c2 $8 14. f8=Q c1=Q $8 15. Qd6+ (15. a4 Qc4+ 16. Ka5 Qc7+) (15. Qd8+ Ke5 16. a4 Qb2+) (15. Qf2+ Kd5 16. a4 Qc4+ $6 ({simpler} 16... Qb1+ 17. Ka5 Kc6 $1) 17. Ka5 Qc7+ $6 (17... Qc3+) 18. Qb6 Qc5+ 19. Ka6 Qc8+ 20. Qb7+ Qc6+ $1 ) 15... Ke4 $8 16. a4 Qb2+ (16... Qe1+ 17. Kb5 Qe2+ 18. Ka5 Qh5+ 19. Kb6 Qf7 $1 (19... Qh3 $2 20. Qe7+ Kf4 21. Qf6+ Ke4 22. a5 $8) 20. a5 Qb3+) 17. Ka5 Kf3 $1 {[#]} 18. Ka6 Kg2 19. a5 Kh1 1/2-1/2 [Event "?"] [Site "?"] [Date "2014.??.??"] [Round "?"] [White "Villeneuve, A."] [Black "0000.33"] [Result "1-0"] [SetUp "1"] [FEN "8/1p6/2p2k2/p7/5K2/8/PP3P2/8 w - - 0 1"] [PlyCount "21"] [EventDate "2014.??.??"] {The dual on the first move disqualifies the position as an artistic study but makes the exercise even more interesting: variation 1...a4.} 1. Ke4 $1 (1. a4 $1 Ke6 2. Ke4 $8 Kd6 (2... b5 3. Kd4 $8 {: texte}) 3. Kd4 $8 b6 4. f4 $8) ( 1. b3 $2 Ke6 (1... b5) 2. Ke4 Kd6 3. Kd4 b6 (3... b5) 4. f4 b5 $11) 1... Ke6 ( 1... a4 2. Kd4 $1 b6 (2... Kf5 3. Kc5 $1 Ke4 4. Kb6) 3. Kc4 $1 (3. Ke4 $1 Ke6 $8 4. f4 Kf6 5. f5 c5 $1 6. Kd5 a3 $1 7. b3 Kxf5 $8 8. Kc6 Ke5 $11) 3... Ke5 4. Kb4 $8 Ke4 5. Kxa4 $8 Kf3 6. Kb4 Kxf2 7. Kc4 $8 Ke3 {(the barrage is illusory, a pity for the correction of the study !)} (7... Ke2 8. a4 $1) 8. b4 $8 (8. a4 $2 Ke4 9. b4 Ke5 $8 10. a5 bxa5 $8 11. bxa5 Kd6 $8) 8... Ke4 9. b5 $8 c5 (9... cxb5+ 10. Kxb5 $8 Kd5 11. Kxb6 Kd6 12. a4) 10. a4 $8 Ke5 11. a5 $8 bxa5 12. b6 $3 {[#]} Kd6 13. Kb5 $3 {[#]}) 2. a4 $8 (2. Kd4 $2 b6 $8 3. a4 Kf5 $3 {[#]}) (2. f4 $2 a4 $1) 2... b5 3. Kd4 $8 (3. f4 $2 bxa4 $11) 3... bxa4 (3... Kd6 4. b4 $3 {[#]} (4. f3 $2 bxa4 5. Kc4 c5 6. f4 (6. Kb5 $2 a3 $19) 6... Kc6 $11) (4. f4 $2 bxa4) 4... axb4 (4... c5+ 5. bxc5+ $8 Kc6 6. axb5+ $8 Kxb5 7. Kd5 $8 a4 8. c6 $8 {for Qb7-a7+} ) 5. a5 $8 c5+ 6. Kd3 c4+ 7. Kc2) 4. Kc5 $8 Kd7 5. f3 $3 {[#]} (5. f4 $2 Kc7 $8 6. f5 Kd7 $8 7. Kb6 (7. f6 Ke6 $1) 7... Kd6 $8 8. Kxa5 Ke5 $8 9. Kxa4 Kxf5 $8 $11) ( 5. Kb6 $2 a3 $1 (5... Kd6 $1 6. Kxa5 a3 $8 {idem}) 6. bxa3 Kd6 $8 7. Kxa5 Kd5 $3 {[#]} 8. f4 c5 $8 9. f5 c4 $8 10. Kb4 Kd4 $8 11. f6 c3 $8 12. f7 c2 $8 13. f8=Q c1=Q $8 14. Qd6+ Ke4 $8 15. a4 Qb2+) 5... Kc7 6. f4 $8 Kd7 (6... Kb7 7. Kd6 $8) 7. Kb6 $8 Kd6 8. Kxa5 $8 {The bK is too far from the Pf, compared to the suite 5 f4?.} a3 (8... Kd5 9. Kxa4 Ke4 10. Kb4 Kxf4 11. Kc5 $8) 9. bxa3 $8 Kd5 {White has one more time than in the suite 5 Kb6? for the pawn push."f".} 10. f5 $1 (10. Kb4 Kd4 11. f5 $1 c5+ 12. Kb5 (12. Kb3 Kd3 13. Kb2 Kd2 14. f6 c4 15. f7 c3+ 16. Kb3 c2 17. f8=B {(why not ?)} c1=N+ 18. Kc4 $8) 12... c4 13. f6 $8 c3 14. f7 $8 c2 15. f8=Q $8 c1=Q 16. Qd6+ $8 Ke4 17. Qc6+ $1) 10... c5 11. f6 $8 1-0 [Event "?"] [Site "?"] [Date "2011.??.??"] [Round "?"] [White "Vlasenko, V."] [Black "0135.02"] [Result "1/2-1/2"] [SetUp "1"] [FEN "8/4K3/4N2n/5N2/8/5p2/1R2b1p1/4k3 w - - 0 1"] [PlyCount "17"] [EventDate "2011.??.??"] 1. Nfd4 $8 (1. Rb1+ $2 Bd1 2. Ne3 Nf5+ $8 3. Nxf5 g1=Q $8) (1. Nxh6 $2 g1=Q 2. Rb1+ Bd1 $8) (1. Ned4 $2 Nxf5+ $8) (1. Nh4 $2 Nf5+ $8) 1... Nf5+ (1... g1=Q 2. Rb1+ $8 Kf2 (2... Bd1 $2 3. Nxf3+) 3. Rxg1 Kxg1 4. Nxf3+) 2. Kf8 $3 {[#]} (2. Kd8 $2 Nxd4 $8 3. Nxd4 f2 $8 4. Rxe2+ Kf1 $8 5. Re7 g1=Q $8 $19) (2. Kf7 $2 Nxd4 $8 3. Nxd4 f2 $8 4. Rxe2+ Kf1 $8 5. Re6 g1=Q $8 6. Nf3 Kg2 $8 7. Nxg1 f1=Q+ $8 8. Rf6 (8. Kg7 Qa1+ $3 {[#]}) 8... Qc4+ $3 {[#]: good idea, but one floor too low}) (2. Kf6 $2 Nxd4 $8 3. Nxd4 f2 $8 4. Rxe2+ Kf1 $8 5. Re5 g1=Q $8 6. Nf3 Kg2 $8 (6... Qg8 $2 7. Nd2+ $8 Kg1 8. Rg5+ $8) 7. Nxg1 f1=Q+ $8 8. Rf5 Qa6+ $1 (8... Qa1+ $1 )) (2. Nxf5 $2 g1=Q $8 $19) 2... Nxd4 (2... Nh4 3. Ng5 $1 (3. Nxf3+ $1 Nxf3 ( 3... Bxf3 4. Rxg2) 4. Rxe2+ $8 Kxe2 5. Nf4+ $8) (3. Nxe2 $2 f2 $8) 3... f2 4. Rxe2+ Kd1 (4... Kf1 5. Nh3 g1=Q 6. Rxf2+) 5. Rxf2 $8 g1=Q 6. Rd2+ $1 Kxd2 7. Ndf3+) 3. Nxd4 $8 f2 (3... g1=Q 4. Rb1+ $8 Kf2 5. Rxg1 $8 Kxg1 6. Nxf3+) 4. Rxe2+ $8 Kf1 (4... Kd1 5. Rxf2 $8 g1=Q 6. Rd2+ $1 (6. Rf4 $6 Qe3 7. Rg4 $8) 6... Kc1 7. Ne2+ $8) 5. Re7 $3 {[#]ZZ, but without a thematic attempt to do so from the wrong side.} g1=Q (5... -- 6. Kf7 (6. Ke8 g1=Q) (6. Nf3 g1=Q {below}) 6... g1=Q) 6. Nf3 $3 {ZZ[#]} (6. Rg7 $2 Qxg7+ (6... Qh2) (6... Qh1) 7. Kxg7 Kg2 $8 ) 6... Kg2 (6... Qg2 7. Nd2+ $8 Kg1 8. Rg7) (6... -- 7. Nd2+ (7. Rg7 Qh1 $8) 7... Kg2 8. Rg7+ Kh3 $8) 7. Nxg1 $8 f1=Q+ (7... fxg1=Q 8. Rg7+ $8) 8. Rf7 $8 ( 8. Kg8 $2 Qc4+ $8) 8... Qxg1 9. Rg7+ $8 1/2-1/2 [Event "Riga"] [Site "?"] [Date "1983.??.??"] [Round "?"] [White "Shirov, A."] [Black "Zhuravliov, V."] [Result "1-0"] [PlyCount "49"] [EventDate "1983.??.??"] {"Tal was impressed with this game. A few weeks later, I had the opportunity to know him personally. I was still too weak to understand his chess ideas, but I remember being covered with smoke (about 10 cigarettes per hour)" (AS).} 1. e4 e6 2. d4 d5 3. Nc3 dxe4 4. Nxe4 Nd7 5. Nf3 Ngf6 6. Bd3 Nxe4 7. Bxe4 Nf6 8. Bd3 (8. Bg5 Be7 9. Bxf6 Bxf6 (9... gxf6 10. Qe2 {(Anand,V (2715)-Vaganian,R (2640)/Riga 63/240 1995)} Qd6 $1 {VA}) 10. Qd3 (10. c3) 10... h6 11. O-O-O) 8... c5 9. O-O ({"Now, I'll probably play..." (AS)} 9. dxc5 Bxc5 10. Bg5) 9... cxd4 10. Nxd4 Be7 { "Too passive" (AS).} (10... Bc5 11. Nb3 (11. Be3 Bb6 12. c3 {Beliavsky,A (2620) -Ehlvest,J (2660)/Yerevan (ol) 67/364 1996}) 11... Bd6 (11... Bb6 {AS}) 12. Qf3 Qc7 {Kuzmin,G-Chernin,A/USSR 36/373 1983}) (10... Qxd4 $4 11. Bb5+) 11. Bf4 ( 11. c3 O-O 12. Re1 a6 13. Bg5 Re8 14. Bh4 Bd7 15. Bc2 b5 16. a4 bxa4 17. Bxa4 Nd5 18. Bxe7 Nxe7 19. Bc2 Qb6 {(Tseshkovsky,V (2540)-Kholmov,R (2460)/Akmola 57/285 1993)} 20. Be4 Rac8 21. Qe2 a5) 11... O-O 12. Re1 (12. c4 Bd7 13. Be5 Qb6 14. Qf3 Rfd8 15. Rfe1 Rac8 16. Re3 Bc6 17. Nxc6 Qxc6 18. Qh3 {Duras, O-Rabinovich,A/Prague 1908}) (12. c3 Nd5 13. Bg3 Bf6 14. Nf3 Bd7 15. Qe2 Qa5 16. a4 Bc6 17. Nd2 Qd8 18. Nc4 {Kuzmin,G (2550)-Petrosian,T (2645)/Leningrad 1977/URS-ch}) 12... Qb6 (12... Nd5 {AS} 13. Bg3 (13. Be5) 13... Bd6 14. Qf3) ( 12... Qxd4 $4 13. Bxh7+) 13. Be5 Bd7 (13... Nd7 {(not mentionned by AS)} 14. Bxh7+ $1 {[#]} Kxh7 15. Qh5+ Kg8 16. Bxg7 $1 {[#]} Kxg7 17. Re3 $1 (17. Qg4+ $6 Kh6 $8 ( 17... Kf6 $2 18. Re4 $1) 18. Re3 Bg5 $8 19. f4 Rg8 20. fxg5+ Kg7 21. Rf1 (21. Rd1 Kf8) 21... e5) (17. Re4 $2 Nf6 18. Qg5+ Kh8 19. Rh4+ Nh7 20. Qe5+ Kg8 ( 20... f6 $2 21. Qh5) 21. Rg4+ Ng5) 17... Re8 (17... Qxd4 18. Rg3+ Kf6 19. Qg5#) (17... Rg8 18. Rg3+ Kf8 19. Qh6+) 18. Rg3+ Bg5 19. Qxg5+ Kf8 20. Rd1 $1 {[#]} (20. Nf5 $2 exf5 21. Qg8+ Ke7 22. Re1+ Ne5 23. Rxe5+ Be6) 20... Qc5 (20... e5 21. Qg7+ Ke7 22. Nf5+ Kd8 23. Qxf7) 21. Qh6+ Ke7 22. Qh4+ Kf8 (22... f6 23. Rg7+ Kd8 24. Qxf6+ $1 Kc7 25. Nxe6+) 23. Re1 Nb6 24. Rg5 Qc4 25. Rh5) 14. Re3 $1 { "Obviously, at the age of 11, I prefer to attack the opponent's king directly. But in this position, it is also perfectly logical" (AS).} (14. Bxf6 $2 Bxf6 15. Bxh7+ $2 Kxh7 16. Qh5+ Kg8 17. Re3 Bxd4 (17... g6 18. Qh6 Qxd4 19. Rh3 Rfd8) 18. Rh3 Bxf2+ 19. Kh1 f5 $19) 14... Rfd8 15. Rh3 g6 $6 (15... h6 16. Rg3 Be8 {AS} 17. c3 Qxb2 18. Rb1 Qxa2 19. Qc1 Kh8 20. Rh3 Kg8 21. Rg3 $11) 16. Qf3 Be8 17. Nb3 (17. Bxf6 Bxf6 18. Qxf6 Qxd4 {AS}) (17. c3 Nd7 $1 (17... Qxb2 18. Rb1 Qxc3 19. Qf4 Nh5 20. Qh6 $1 Bf8 21. Qxh5 $1)) 17... Nd7 (17... Nh5 $2 18. Rxh5) (17... Nd5 $2 18. c4 (18. Rxh7)) 18. Bd4 Qc7 {Will consider anyway ...e5.} 19. Rxh7 $1 {[#]} e5 20. Bxg6 $1 {[#]"How can you resist a second sacrifice in a row? Now I would probably play Qh3" (AS).} (20. Qh3 $1 Bf6 (20... exd4 21. Rh8+ Kg7 22. Qh6+ Kf6 23. Re1 Ne5 24. f4 $1 (24. Rg8 Ba4 (24... Nxd3 25. Qh4+ Kf5 26. g4+ Kf4 27. Qg3+ {AS}) 25. Qf4+) (24. Qf4+ Ke6 25. Rxe8 Rxe8 26. Nxd4+ Kd7 27. Rxe5 a6 28. Bxg6 $1) 24... Nxd3 25. cxd3 Rd5 26. g4 ) (20... Bg5 21. Rh8+ Kg7 22. f4 $1 (22. Be3 $1) 22... Bxf4 23. Rf1 exd4 24. Qh7+ Kf6 25. g3) 21. Bc3 (21. Be3 Nf8 22. Rh6 $14 {AS}) 21... Nf8 22. Rh6 Bd7 23. Qe3 $16) 20... Nf6 $2 (20... fxg6 21. Rxe7 Qd6 $1 (21... exd4 $2 22. Qd5+ Kf8 23. Qxd4 $1 (23. Rae1 Nf6 24. Qf3 Qxe7 25. Rxe7 Kxe7 26. Qxb7+ Kf8 27. h4 Rdb8 28. Qc7 Bf7 29. Nxd4 Re8 (29... Rxb2 $2 30. Qc6)) (23. Nxd4 $2 Kxe7 24. Re1+ Ne5 $8) 23... Kxe7 24. Qg7+ Ke6 $1 (24... Kd6 25. Rd1+ Kc6 26. Qc3+ Kb6 27. Qa5+ Kc6 28. Nd4+) (24... Bf7 25. Re1+ Kd6 26. Qxf7 Qxc2 27. Qe7+ (27. Qf4+ ) 27... Kc7 28. Rc1) 25. Nd4+ (25. Re1+ $1 Qe5 26. Rxe5+ Nxe5 27. f4 Rd1+ 28. Kf2 Nd7 29. Nd4+ Rxd4 30. Qxd4) 25... Kd5 26. Rd1 $1 {AS} Qb6 27. Qe7 $1 Ne5 28. Ne6+ $1 (28. c3 $1 Kc4 (28... Qxb2 29. Nb3+) (28... Rac8 29. Ne6+) 29. Qxe5 Qxb2 30. Qe6+ Kxc3 31. Qe4) (28. c4+ Kxc4 29. b3+ $1 Kc3 (29... Kd5 30. Ne6+ Kc6 31. Rc1+) 30. Qxe5 Rxd4 31. Qe3+ Kb2 32. Qc1+ Kxa2 33. Qa1+ Kxb3 34. Rxd4 Rc8 35. Rd2) 28... Kc6 29. Nxd8+ (29. Rxd8 Rxd8 30. Nxd8+ Kd5 31. Qxe8 Qxb2 32. g3) 29... Rxd8 30. Rxd8 Bd7 31. Qf6+) (21... Qc6 $2 22. Qxc6 bxc6 23. Bxe5) 22. Rxe8+ (22. Rxd7 Bxd7 23. Bc3 Bf5 24. Re1 Qd5 (24... Bxc2 25. Qxb7) (24... Rd7 25. Qe2) 25. Qg3 Re8 26. Bxe5 Bxc2 27. f4 Re7 28. Re2) (22. Rxe5 $2 Nxe5 23. Qh3 Nf7) 22... Rxe8 23. Bc3 $1 (23. Be3 e4 24. Qe2 $14 {AS}) 23... Qc6 (23... e4 24. Qe3) (23... b6 24. Rd1) 24. Qe2 (24. Qxc6 bxc6 25. Re1 $14) (24. Qd3 b6 (24... Rad8 25. Na5) (24... Rf8 25. Rd1) 25. Re1) 24... Rac8 25. Re1) (20... Nf8 21. Bxf7+ Kxh7 22. Qh5+ Kg7 23. Bxe5+) 21. Re1 {[#]AS gives a "!", however it is not the strongest.} (21. Bd3 $1 exd4 (21... Nxh7 22. Bxh7+ {below} ) 22. Qf5 $1 {[#]} (22. Qh3 Qf4 23. g3 Bd7) 22... Rd5 {(weakening the 8th row)} 23. Qh3 $1 {(threatening mat in 2)} Qf4 24. g3 Bd7 (24... Qg5 25. f4 Qh5 26. Rxh5) 25. Rh8+ Kg7 26. Rxa8 Qxf2+ 27. Kxf2 Bxh3 28. Kg1 $18) (21. Bf5 $1 Nxh7 (21... exd4 22. Qh3 $1 Qf4 23. g3 Qg5 24. Rh8+ Kg7 25. f4) 22. Bxh7+ Kf8 (22... Kxh7 23. Qh5+ Kg8 24. Bxe5) 23. Re1 $1 (23. Qg3 $1) 23... f6 (23... exd4 24. Qg4) 24. Bxe5) (21. Qg3 $2 fxg6 $8 22. Bxe5 Qxc2 (22... Qd7 $1 $19 {AS}) 23. Nd4 Rxd4 24. Bxd4 Nxh7 $19) (21. Qh3 $2 fxg6 $8 22. Rh8+ Kf7 23. Nc5 Ba4) (21. Qe3 $2 Nxh7 (21... fxg6 22. Bxe5 Qd7 $8) 22. Bxe5 Qb6 $1 (22... Qd7 23. Bd3 f6)) 21... Rxd4 $6 (21... fxg6 22. Bxe5 Qd7 23. Bxf6) (21... Nxh7 22. Bxh7+ Kxh7 23. Qh5+ Kg8 24. Bxe5) (21... exd4 $1 {(not recommended by monsters, but...)} 22. Qh3 $1 Qf4 (22... fxg6 23. Rexe7) 23. Rxe7 Nxh7 24. Qxh7+ (24. Bxh7+ Kg7 25. Bf5 Qh6 26. Qg3+ Kf8 27. Rxb7 Bc6 28. Rc7) 24... Kf8 25. Rxb7 Qf6 (25... Bd7 26. g3 Qf6 27. Nc5) 26. Nc5 $1 {[#]} (26. Qh6+ Qg7 27. Qxg7+ Kxg7 28. Be4 a5) (26. Be4 Rdb8 (26... d3 27. Bxd3 Bc6 28. Rb4) 27. Rc7 Rc8 28. Rxc8 Rxc8 29. Qh3) 26... Rd6 $8 (26... Qxg6 27. Qh8+ (27. Ne6+ $1) 27... Qg8 28. Ne6+ $1 fxe6 29. Qh6+) (26... Rac8 27. Ne6+) 27. Bh5 (27. Ne4 Re6 $1 {[#]} (27... Qxg6 $2 28. Qh8+ Qg8 29. Qxg8+ Kxg8 30. Nxd6 $18 {AS}) 28. Bf5 Qh6) (27. Bd3) (27. Be4 Rc8 (27... Qh6 28. Qxh6+ Rxh6 29. Nd7+ Bxd7 30. Rxd7 Re8 31. f3) 28. Qh5 $1 (28. b4 d3 $1 (28... Rb6 29. h4) 29. Bxd3 Bc6 30. Rxa7 Re8) (28. Nd3 Rxc2 29. Rxa7 Qh6) 28... Qh6 (28... Rb6 29. g3) 29. Nd7+ Kg7 (29... Bxd7 30. Qxh6+ Rxh6 31. Rxd7 Ra6 32. h4 Rxa2 33. b3) 30. Qxh6+ (30. Qg4+ Rg6 31. Qd1 Rd6) 30... Rxh6 (30... Kxh6 31. Ne5) 31. f4) 27... d3 (27... Rc8 28. Ne4 Rxc2 29. g3 Qg7 30. Qf5 Rb6 (30... Re6 $2 31. Bxf7 $3 {[#]} Bxf7 32. Ng5 $18) 31. Rxa7) (27... Rd5 28. Rc7) 28. Nxd3 Rc8 29. Bd1 $1 (29. c3 Rcd8) 29... Bc6 30. Rxa7 Re8 31. Bh5 $1 {(return)} Rd7 32. Rxd7 Bxd7 33. g4) 22. Nxd4 Nxh7 (22... exd4 23. Qh3 $1 Qf4 24. Bxf7+ Bxf7 25. Rh8+ Kg7 26. Rxa8 {AS} Bd6 27. Rd1 (27. Qg3+ Qxg3 28. hxg3) 27... Bd5 28. Rh8 Qe4 29. Rh4) (22... Qa5 23. c3 Nxh7 (23... exd4 24. Rxe7) 24. Bxh7+ Kxh7 25. Nf5 $18 {as in the text}) 23. Bxh7+ Kxh7 24. Qh5+ Kg8 25. Nf5 $1 (25. Nf5 $1 f6 (25... Bf6 26. Re4 (26. Re3)) (25... Bf8 26. Qg5+ Kh8 27. Qf6+ Kh7 28. Re3) 26. Qg4+ Bg6 (26... Kf7 27. Nh6+ Kf8 28. Qg8#) 27. Qxg6+ Kf8 28. Qg7+ Ke8 29. Rd1) 1-0 [Event "?"] [Site "?"] [Date "2006.??.??"] [Round "?"] [White "Kamsky, Bacrot"] [Black "0100.01"] [Result "1-0"] [SetUp "1"] [FEN "3R4/7K/8/4p3/8/3k4/8/8 b - - 0 1"] [PlyCount "72"] [EventDate "2006.??.??"] 1... Ke3 $3 {Body presence.} 2. Kg6 e4 $8 (2... Kf3 $2 3. Rf8+ $8) 3. Kf5 Kf3 $8 4. Rh8 e3 $8 5. Rh3+ Kf2 $8 6. Kf4 e2 $8 7. Rh2+ Kf1 $8 8. Kf3 e1=N+ $8 9. Kg3 Nd3 $1 (9... Kg1 10. Rf2 Nd3 $8 11. Rf8 (11. Rf5 Ne1 $8) (11. Re2 Kf1 $8 ) (11. Rd2 Ne1 $8) 11... Ne1 $8) 10. Rd2 Ne1 $1 (10... Ne5 11. Kf4 Ke1 $3 12. Rd4 Nc6 $3) (10... Nc5 11. Kf3 Ke1 $8 12. Rd4 Nb3 $8) 11. Rf2+ (11. Rb2 Nd3 ( 11... Kg1 12. Rf2 Nd3 $8 13. Rd2 Ne1 $8) 12. Rd2 Ne1 $1 {text}) 11... Kg1 12. Rf8 (12. Rf7 Nd3 $1 (12... Nc2 $1) (12... Ng2 $2 13. Kf3 Nh4+ {(we are now in Mandler 1924)} (13... Kf1 14. Rf8) 14. Kf4 $3 {[#] (did not fit with the R in f8)} (14. Kg3 Ng2 15. Kf3 Nh4+ 16. Kf4) 14... Ng2+ 15. Ke4 $3 {[#]} Ne1 (15... Nh4 16. Rh7 Ng2 17. Kf3 Ne1+ 18. Ke2 Ng2 19. Rh6 Nf4+ 20. Kf3) (15... Kh2 16. Kf3 $8 Ne1+ 17. Kf2 Nd3+ 18. Ke2 (18. Ke3 Ne1 19. Rf1) 18... Ne5 19. Rf5 Nc6 20. Rc5 Ne7 21. Kf3 Kg1 22. Ke4 Kf2 23. Rc2+ Kg3 24. Rc7 $8) 16. Ke3 $3 {[#]} Ng2+ 17. Ke2 $8 {[#]} Kh2 18. Kf3 $8 {(as in the 13th, but with bKh2 instead of g1)} Nh4+ (18... Ne1+ 19. Kf2 Nd3+ 20. Ke2 Nc5 21. Kf3 $1) 19. Kg4 Ng2 20. Re7 $3 {[#]} Kg1 21. Kh3 $3 {[#]} (21. Kg3 $6 Kf1 22. Rf7+ $8 Kg1 23. Kf3 {and everything is to be redone}) 21... Nf4+ 22. Kg3 Nh5+ 23. Kf3 Nf6 24. Re5) 13. Rf5 {(but this time the King cannot go to f3)} Ne1 $8) (12. Rf6 {(the only case where the replica is unique)} Nc2 $3 {[#]} (12... Ng2 $2 13. Kf3 $8 Nh4+ 14. Kf4 Ng2+ 15. Ke4 $1 Ne1 16. Ke3 $8 Ng2+ 17. Ke2 Kh2 18. Kf3 $8 Nh4+ 19. Kg4 Ng2 20. Ra6 {(less elegant than the 20 Re7!! above)} Kg1 21. Kf3 $8 {(although the triple echo...) } Nh4+ 22. Kg3 Nf5+ 23. Kg4 Ne3+ 24. Kf3 $8 {(quadruple)} Nf5 25. Ra1+ Kh2 26. Ra5 Nh4+ 27. Kg4 Ng2 28. Re5 $1 {[#]( Mandler solution of Al-Adli)} Kg1 29. Kh3 $8 (29. Kg3 $2 Kf1 $8 30. Rf5+ Kg1 $8) 29... Kf2 30. Rf5+ $8 Kg1 31. Rg5 $8 Kh1 32. Kg3 Kg1 (32... Ne1 33. Re5 Nd3 34. Ra5) (32... Ne3 33. Ra5 Nf1+ 34. Kf2 Nh2 35. Rb5 Ng4+ 36. Kg3) 33. Kf3 Kh1 34. Ra5 Kg1 35. Ra1+ Kh2 36. Ra2 Kh1 37. Kg3) (12... Nd3 $2 13. Kf3 $8 Ne1+ 14. Ke2 Ng2 15. Rh6 $1 (15. Rd6) 15... Nf4+ 16. Kf3 {(text on the 20th with Rh6 instead of h7; see 12th black move, variant 13... Ne1+ for the Rh8)} Nd3 17. Rd6 $1 Ne1+ (17... Nb4 18. Ke2) 18. Ke2 Ng2 19. Rd4 {(symmetrical to the previous one, see 28th)}) 13. Kf3 Kf1 $8 14. Rf7 Ke1 $8 15. Rd7 {(this would be lost without the 'a' column, as Mandler noted in 1933)} Nb4 (15... Na3) (15... Na1) 16. Ke3 Nc2+ (16... Na2) 17. Kd3 Kd1 $8 18. Rd6 Ne1+ (18... Na3) 19. Ke3+ Kc1 $8 20. Ke2 Nc2 $8 21. Kd3 {would, without the column "a", symmetrical to the one with bNg2 above}) (12. Rf5 Nc2 $1 (12... Ng2 $1 13. Rc5) (12... Nd3 $2 13. Kf3 $8 Ne1+ 14. Ke2 $8 Ng2 15. Re5 (15. Rg5 Kh2 16. Kf3 $8)) 13. Re5 Kf1 $8) 12... Ng2 $6 (12... Nc2 $1 {(the simplest defence, obvious if one refers to Kling & Horwitz, a column further to the right)} 13. Kf3 (13. Rc8 Ne1 $8) 13... Kf1 $8 {(the natural move is the right one)} ( 13... Ne1+ $2 14. Ke2 Ng2 15. Rh8 (15. Rd8 Nh4 16. Rd4) 15... Nf4+ 16. Kf3 Nd3 (16... Ne6 17. Rh4) 17. Rd8 Ne1+ 18. Ke2 Ng2 19. Rd4 Kh2 20. Kf1 $3 {[#]} Kg3 (20... Ne3+ 21. Kf2) 21. Rd3+ Kh2 22. Rd2 $18) (13... Nd4+ $2 14. Ke3) 14. Rf7 Ke1 $3 {[#](Frink)} (14... Ne1+ $2 15. Ke3+ $8 Kg1 16. Ke2 Ng2 17. Re7 Kh2 18. Kf3 $8 Nh4+ 19. Kg4 $8 Ng2 20. Re2) 15. Rd7 Nb4 16. Ke3 Nc2+ 17. Kd3 Kd1 $8 18. Rd8 Ne1+ 19. Ke3+ Kc1 $8 20. Ke2 Nc2 $8 21. Rb8 Nd4+ 22. Kd3 Nf3 $8 23. Rb4 Ne1+ 24. Ke2 Nc2 $8 25. Rc4 Kb2 26. Kd3 Na3 27. Rb4+ Ka2 {O. Frink 1927... who had already demonstrated that a column further to the left in the position of the 14th (Ke1, Nb2 / Ke3, Re7 or e8), the good becomes bad and vice versa: 1 Kd1? Rc7! 2 Na4 Kd3 but 1 Nd1+! Kd3+ 2 Kf1!}) (12... Nd3 $2 13. Kf3 $8 Ne1+ 14. Ke2 Ng2 15. Re8 $1 (15. Rg8 Kh2 16. Kf3 $8 Ne1+ 17. Kf2 Nd3+ 18. Ke2 Nf4+ 19. Kf3 $8 Nd3 20. Re8) (15. Rh8) (15. Rd8) 15... Nf4+ 16. Kf3 $8 {above}) 13. Kf3 Kf1 $2 {Now the natural move loses} (13... Nh4+ $3 {(... while the only move is quite acrobatic, besides it would lose with the rook on f7 instead of f8)} 14. Kg3 (14. Ke2 Kg2 15. Rg8+ Kh3 (15... Kh2)) (14. Kf4 Ng6+) (14. Ke3 Kg2 (14... Kh2) (14... Ng2+ $2 15. Ke2) 15. Rg8+ Kh3 (15... Kf1)) 14... Ng2 $3 {[#]} 15. Re8 (15. Kg4 Ne1 $8 16. Kf4 Kf2) 15... Kf1 $8 16. Re7 Ne1 $8) (13... Ne1+ $2 14. Ke2 {texte}) 14. Kg3+ $2 (14. Rf6 $1) (14. Rf7 $1) 14... Kg1 15. Kf3 Kf1 $2 (15... Nh4+ $8) 16. Rf7 $1 $18 Ne1+ (16... Nh4+ 17. Kg4+) (16... Kg1 17. Rg7 Kh1 18. Kf2) 17. Ke3+ $8 Kg1 (17... Kg2 18. Ke2 $8) 18. Ke2 Ng2 19. Rh7 Nf4+ 20. Kf3 {The last ten moves are identical, except for the Kg3+? hesitation, to Romanishin-Hort 2000.} (20. Ke3 Ng2+ 21. Kf3 Ne1+ 22. Ke2 Ng2 23. Re7) 20... Nd3 {The fastest would be 21 Rd7 if it were possible.} (20... Ne6 21. Rd7) 21. Rh4 (21. Ke3) (21. Rh5 Ne1+ 22. Ke2 $8 Ng2 23. Rh6 $1 {Mandler solution of Al-Adli}) 21... Ne5+ (21... Ne1+ 22. Ke2 $8 Ng2 23. Rg4) (21... Nf2 22. Rd4 ( 22. Ra4 Nd3 23. Rd4) 22... Nh3 23. Rd1+ Kh2 24. Rd2+ $8 Kg1 25. Kg3) 22. Ke2 $2 (22. Ke3 $1 Kg2 23. Re4 $8 Nd7 24. Kf4 $3 {[#]} Kf2 (24... Nc5 25. Re2+ (25. Rc4 Nd3+ 26. Ke3 $8 Ne1 27. Ke2 $8) 25... Kh3 26. Kf5) (24... Nb6 25. Rd4) 25. Rc4 $1 ( 25. Rb4 $1 Ke2 26. Rb5) 25... Nb6 26. Rd4 $1 Ke2 27. Ke4) 22... Kg2 $8 23. Re4 Nf7 $2 (23... Nd7 $3 24. Re7 (24. Re6 Kg3 $8 25. Ke3 Kg4 $8) (24. Rg4+ Kh3 $8) 24... Nf6 $8) 24. Re7 $8 Nd6 (24... Nh6 25. Rg7+ $8 Kh3 26. Rh7 $8) 25. Rg7+ $8 Kh3 26. Kf3 $8 Kh4 27. Kf4 $8 Kh5 (27... Kh3 28. Rg3+ Kh2 29. Rg6 Nc4 30. Rc6) 28. Re7 (28. Rc7 Ne8 29. Re7 $1) 28... Nc4 29. Re6 Nd2 30. Rc6 Nb3 31. Ke3 (31. Rc3) 31... Kg4 32. Rc4+ Kg3 33. Rc3 Na5 34. Ke4+ Kf2 35. Kd5 Nb7 36. Rb3 Nd8 37. Rb8 1-0