---
Master's words
---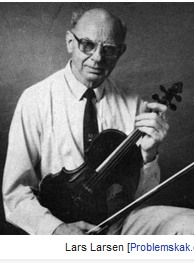 Three helpmates for Daniel, the easiest being the longest! Which is, according to Ch. Jones, a "wonderful find".
A nice cyclic but not boring 3# from a famous pair of great composers. And two other 3#s by a Dane, also of considerable size. One illustrates a well-known theme, the other deals with pinnings not yet apparent on the diagram.
A 4# with model sacrifices and mats, then two moremovers, one of them French. The 9# is easy, but I prefer to "forget" to erase the 18# solution.
Finally the traditional selfmate, quite difficult, because there are two candidate moves for the key, and the threat is hardly obvious. I will give you the solution if you beg me.
A hasty comment from a great Hungarian player, who seems to have forgotten a certain Germanic doctor!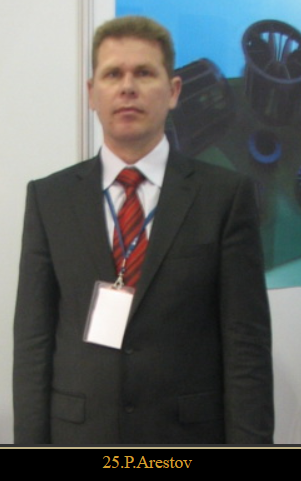 A study without pawns, but by no means austere. In the style of oscillation... Everything is human, no tablebase with wins in 70 moves.
When you have a wPc7 in the Rook endgame, you prefer, all things being equal, that the Black King is on g1 than on h2: the g3-f4-e5 path seems shorter. Well, it will be the opposite here, we will voluntarily move up the bK. But why? To prevent it from slipping through f1-e2. Then two ZZs settle the matter, where we discover that the said King is better in h1 than in... h2.
A small variation on the corridor mate, which will take you only 30 seconds.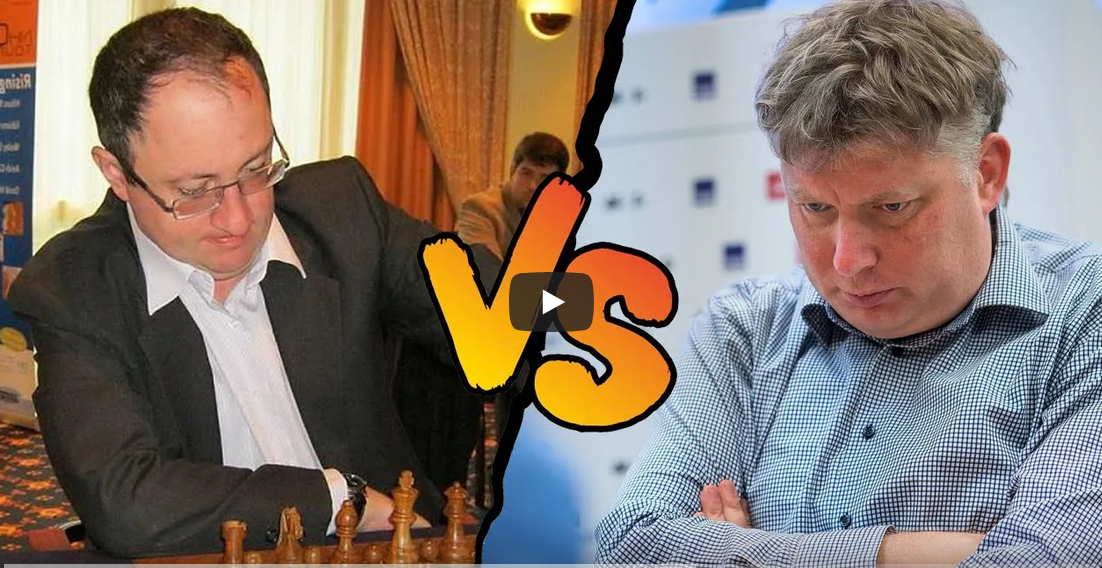 When a game has a triple richness (opening, middle and end), it is wise to devote two sessions to it, as we did for example for Capablanca-Bogolyoubov 1925. But our times have become too convulsive. One of the last adjourned parts of history, which shows us the superiority of "Polou" analyses, nocturnal, but human, the cybernetic monsters being quite incapable of demonstrating the win.
See you, God willing, in three weeks, on Tuesday 4 March.
Enjoy your meal.
Master's diagrams
[Event "h#2 4 sol"] [Site "?"] [Date "2012.??.??"] [Round "?"] [White "Salai, L & Klemanic E"] [Black "4638.66"] [Result "1-0"] [SetUp "1"] [FEN "b3r3/P6Q/K2ppPP1/2pNqrp1/4kN2/1PP2p1p/3n1P2/3n4 b - - 0 1"] [PlyCount "1"] [EventDate "2012.??.??"] 1... -- 1-0 [Event "h#4,5 b) bQe3"] [Site "?"] [Date "2013.??.??"] [Round "?"] [White "Feather, Ch"] [Black "3613.15"] [Result "1-0"] [SetUp "1"] [FEN "8/2r5/2k1p1p1/1r1pP3/3Bp3/2Kp4/8/5nq1 w - - 0 1"] [PlyCount "1"] [EventDate "2013.??.??"] 1. -- 1-0 [Event "h#9"] [Site "?"] [Date "2011.??.??"] [Round "?"] [White "Maslar, Z."] [Black "0000.14"] [Result "1-0"] [SetUp "1"] [FEN "8/8/2p1p3/2p1p3/4P2K/8/5k2/8 b - - 0 1"] [PlyCount "1"] [EventDate "2011.??.??"] 1... -- 1-0 [Event "3#"] [Site "?"] [Date "2012.??.??"] [Round "?"] [White "Rudenko, V & Chepijnyi V"] [Black "0782.72"] [Result "1-0"] [SetUp "1"] [FEN "6K1/1B3pPp/RP6/1Pk2N2/b1P1PN2/b1BP4/1r1P4/5r2 w - - 0 1"] [PlyCount "1"] [EventDate "2012.??.??"] 1. -- 1-0 [Event "3#"] [Site "?"] [Date "1949.??.??"] [Round "?"] [White "Larsen, L."] [Black "1875.15"] [Result "1-0"] [SetUp "1"] [FEN "3N1r2/B6p/3p3Q/1p1bkp2/R3nN2/2r5/6Pp/4R1bK w - - 0 1"] [PlyCount "1"] [EventDate "1949.??.??"] 1. -- 1-0 [Event "3#"] [Site "?"] [Date "1958.??.??"] [Round "?"] [White "Larsen, L."] [Black "4288.24"] [Result "1-0"] [SetUp "1"] [FEN "B7/pn6/q4RpK/1NPNk1B1/1p6/5b1p/2PR2n1/b6Q w - - 0 1"] [PlyCount "1"] [EventDate "1958.??.??"] 1. -- 1-0 [Event "4#"] [Site "?"] [Date "1954.??.??"] [Round "?"] [White "Pachman, V."] [Black "1035.22"] [Result "1-0"] [SetUp "1"] [FEN "8/8/1p1N4/1Q4N1/3k2b1/p7/Kn1P2P1/8 w - - 0 1"] [PlyCount "7"] [EventDate "1954.??.??"] 1. g3 $1 Nd3 (1... Nd1 2. Nf3+ $1 Bxf3 3. Nf5+ Ke4 4. d3# $1) (1... Nc4 2. Qxc4+ Ke5 3. Nge4 b5 4. d4# $1) 2. Nf5+ $1 Bxf5 3. Nf3+ Ke4 4. Qc6# $1 1-0 [Event "9#"] [Site "?"] [Date "2009.??.??"] [Round "?"] [White "Kirillov, V & Popov G"] [Black "0418.06"] [Result "1-0"] [SetUp "1"] [FEN "4K3/1N6/3R4/1p3p2/2k1p2n/1p2pn2/1B1p1r2/6N1 w - - 0 1"] [PlyCount "1"] [EventDate "2009.??.??"] 1. -- 1-0 [Event "18#"] [Site "?"] [Date "2014.??.??"] [Round "?"] [White "Schmitt, O."] [Black "0788.36"] [Result "1-0"] [SetUp "1"] [FEN "1n2n3/2ppr1p1/8/1P2k1Kb/1P2pp1B/1B6/1N1R1Pp1/3Nr1b1 w - - 0 1"] [PlyCount "35"] [EventDate "2014.??.??"] 1. Nc4+ Ke6 2. Nd6+ Ke5 3. Bg3 $1 fxg3 (3... Bh2 $2 4. Nc4+ (4. Bxh2 $2 g1=Q+) 4... Ke6 5. Nb6+ Ke5 6. Rd5+ Ke6 7. Rxd7+ Ke5 8. Rd5+ Ke6 9. Rd2+ Ke5 10. Nc4+ Ke6 11. Nce3+ $1 Ke5 12. Ng4+ $1 Bxg4 13. Bxh2 Rf7 14. Bxf7 e3 15. Bxf4+ Ke4 16. Bd5#) 4. Nc4+ Ke6 5. Nb6+ Ke5 (5... d5 $2 6. Bxd5+ Kd6 7. Bg8+ Ke5 8. Nc4#) 6. Rd5+ Ke6 7. Rxd7+ Ke5 8. Rd5+ Ke6 9. Rd8+ $1 Ke5 10. Nc4+ Ke6 11. Ncb2+ { Return.} Ke5 12. Nd3+ $1 exd3 13. Rd5+ Ke6 14. Rxd3+ Ke5 15. Rd5+ Ke6 16. Rd2+ {Return.} Ke5 17. f4+ Ke4 18. Bd5# $1 {The back piece of the 7 successive batteries comes to light !} 1-0 [Event "s#4"] [Site "?"] [Date "2013.??.??"] [Round "?"] [White "Marandiuk, M."] [Black "1522.54"] [Result "0-1"] [SetUp "1"] [FEN "2BN4/3PB3/PP6/1P5R/NPk5/p7/R4ppp/K2Q3r w - - 0 1"] [PlyCount "1"] [EventDate "2013.??.??"] 1. -- 0-1 [Event "?"] [Site "?"] [Date "1999.??.??"] [Round "?"] [White "Almasi, Emms"] [Black "0400.43"] [Result "1/2-1/2"] [SetUp "1"] [FEN "8/6pk/2r4p/4p3/4P3/5PP1/5RKP/8 w - - 0 57"] [PlyCount "51"] [EventDate "1999.??.??"] {77/169} 57. h4 h5 58. Rd2 Kg6 59. Rd8 Kf7 $1 60. Rh8 g6 (60... Kg6 61. Rf8 {ZA }) 61. Rh7+ Ke6 62. g4 hxg4 63. fxg4 Rc2+ 64. Kf3 Rc3+ 65. Kf2 (65. Ke2 g5 $1 66. hxg5 Rg3 $11 {ZA}) 65... Rc2+ 66. Ke3 Rc3+ 67. Kd2 Rh3 68. g5 Kd6 69. Ke2 Kc5 70. Kf2 Kd4 71. Kg2 Ra3 72. Rh6 (72. Rg7 $142 Ra6 $2 (72... Kxe4 $8 73. Rxg6 {: see 72nd black move}) 73. Kf3 Ra3+ 74. Kg4 Ra6 (74... Kxe4 75. Rxg6 $18) 75. Rxg6 (75. h5 $1 gxh5+ 76. Kf5 $18) 75... Rxg6 76. h5 (76. Kf5 Ra6 77. g6 Ra1 $11) 76... Ra6 77. g6 Ra1 (77... Kxe4 78. Kg5 Ra1 79. g7 $8 Rg1+ 80. Kf6 $8 $18) 78. h6 $8 (78. Kf5 Rf1+ 79. Ke6 Rg1 $8 80. Kf7 Rf1+ $8 81. Kg7 Kxe4 $8 82. h6 Kf5 $8) 78... Kxe4 79. Kg5 $8 (79. h7 $2 Rg1+ $8) 79... Rg1+ 80. Kf6 $8 Rh1 81. h7 $8 Kf4 82. Ke6 $8 Ke4 {(given = by ZA)} 83. Kd6 $3 Kd4 84. Kc6 $3 Kc4 ( 84... Rh6 85. Kb5 $3 e4 (85... Kd5 86. g7 $8 Rxh7 87. g8=Q+ $8 {is possible thanks to the "a" column !}) 86. g7 $8) (84... e4 85. g7 $8 (85. Kb5 $2 Rh5+ 86. Ka4 e3 $8 87. g7 $11) 85... Rxh7 86. g8=Q $8 Rh6+ 87. Kb5 Rh1 88. Qb3) 85. Kd7 $1 {(aimed at the 8th row, in Tarrasch style)} (85. Kc7 $1 Kc5 86. Kc8 $1 Kc6 87. g7 Rxh7 88. g8=Q Rc7+ 89. Kd8 Rd7+ 90. Ke8 {is also good}) 85... Kd5 86. Ke8 $3 Kd6 87. g7 Rxh7 88. g8=Q Re7+ 89. Kf8 e4 90. Qg3+ Re5 91. Kf7 Kd5 92. Kf6 Re8 (92... Re6+ 93. Kf5) 93. Qb3+ Kc5 94. Qc3+ Kb5 95. Qc7) 72... Ra6 $1 {The "!" is from ZA, it is indeed the simplest defence.} (72... Kxe4 73. Rxg6 Kf4 $1 (73... Kf5 74. Rh6 {ZA} e4 75. Rh8 Ra2+ 76. Kf1 Rh2) 74. Rg8 Kg4 $1 75. Rh8 {ZA} (75. g6 Kh5 $1 $11) 75... Ra2+ 76. Kf1 Kf3 $1 (76... e4 $2 77. g6) (76... Ra6 77. Kf2 Kf4) 77. Rf8+ (77. Ke1 e4) 77... Kg4 $8 78. g6 Ra7 $1 79. Rh8 (79. Rf7 Ra6 $1 80. g7 Rg6 $8) 79... Kf3 80. Ke1 e4 81. h5 Ra1+ 82. Kd2 e3+ $8 83. Kc2 e2 84. Re8 Rg1 $1 (84... Ra8 $1 85. Rxe2 Kxe2 86. h6 Rc8+ $8 87. Kb3 Kd3 $8 88. g7 Rb8+ $8 89. Ka4 Kc4 $8 90. Ka5 Kc5 $8 91. Ka6 Kc6 $8 $11 92. Ka7 $2 Rg8 $8 $19) 85. Rf8+ Ke3 $11) 73. Kf3 (73. h5 Ra2+ 74. Kf3 Ra3+ 75. Kg4 gxh5+ 76. Rxh5 Kxe4 77. g6 Ra1 $11) 73... Rb6 74. Rh8 Rb3+ 75. Kg4 Kxe4 76. Rg8 Rb6 77. h5 gxh5+ 78. Kxh5 Rb1 79. g6 Rg1 80. g7 Ke3 81. Kh6 e4 82. Re8 1/2-1/2 [Event "?"] [Site "?"] [Date "2012.??.??"] [Round "?"] [White "Ryabinin, N."] [Black "0670.00"] [Result "1/2-1/2"] [SetUp "1"] [FEN "7r/6kb/8/8/6B1/3r4/8/2B1K3 w - - 0 1"] [PlyCount "21"] [EventDate "2012.??.??"] 1. Bb2+ $8 Kg8 2. Be2 $8 (2. Be6+ $2 Kf8 3. Bxh8 Re3+ $8) (2. Bxh8 $2 Kxh8 $19) 2... Re3 {To prevent check in c4.} (2... Rg3 3. Bc4+ $8 Kf8 4. Bxh8 $8 $11) (2... Be4 3. Bxh8 $8 (3. Bxd3 $2 Rh1+ $8 4. Kd2 Rh2+ $8)) 3. Kf2 $3 {A move to the right.} (3. Kd2 $2 Re4 $3 4. Bf3 (4. Bd3 Rh4 $1) 4... Re8 $1 (4... Re7 $1) 5. Bd5+ Kf8 $8 6. Bxh8 Rd8 $8 $19) 3... Re4 (3... Bd3 4. Kxe3 $8 Rh3+ 5. Bf3 $8 Bb5 6. Kf4 $8 $11) (3... Re8 4. Bc4+ $8 Kf8 5. Bxh8 $8) 4. Bf3 $8 (4. Bd3 $2 Ra4 $1 (4... Rh4 $1)) 4... Rf4 $1 {The bB can no longer be pinned to the column "d", so it must be pinned immediately.} (4... Rh4 5. Bd5+ $8) 5. Ke3 $3 {A move to the left.} (5. Kg3 $2 Rf5 $3 6. Bg4 Rg5 $8 7. Kf4 (7. Kh4 Rg7 $1) 7... Rg7 $1 (7... Rg6 $1 8. Bd1 Rb6 9. Bc3 Bg6) 8. Be6+ Kf8 $8 $19) 5... Rf5 6. Bg4 $8 {Return.} (6. Be4 $2 Ra5 $1) 6... Rf1 $1 {New embush.} (6... Rg5 7. Be6+ $8) 7. Be2 $3 {Return.} (7. Be6+ $2 Kf8 8. Bxh8 Re1+ $8) 7... Re1 {white King and black rook have been switched from the 2nd black move.} (7... Rh1 8. Bc4+ $8) 8. Kd2 $3 {Still on the left.} (8. Kf2 $2 {(the 3rd return is not suitable for a diabolical reason)} Bd3 $3 9. Bxd3 (9. Kxe1 Rh1+ $8 10. Kd2 Bxe2 $8 11. Kxe2 Rh2+ $8) 9... Rhh1 $8 10. Bc3 Rc1 11. Bd2 Rh2+ 12. Ke3 Rc7 13. Be4 Re7 {(threatens ...Rh4)} 14. Bb4 (14. Be1 Rxe4+) 14... Re2+) 8... Bd3 9. Bxh8 $8 (9. Kxe1 $2 Rh1+ $8 10. Kd2 Bxe2 $8 {already seen}) (9. Kxd3 $2 Rh3+ $1 (9... Rh2 $1) 10. Kd2 Rxe2+ {but even without a trick, 2R/2B wins in about twenty moves}) 9... Rxe2+ 10. Kxd3 $8 Kxh8 11. Kxe2 $8 1/2-1/2 [Event "?"] [Site "?"] [Date "2012.??.??"] [Round "?"] [White "Arestov, P."] [Black "0400.22"] [Result "1-0"] [SetUp "1"] [FEN "8/2Pp4/2r5/4p3/2P5/5K2/3R4/6k1 w - - 0 1"] [PlyCount "21"] [EventDate "2012.??.??"] 1. Rd1+ $8 {It is surprising a priori to push the bK from g1 to h2, where it will be... closer to Pc7.} (1. Rxd7 $2 Rxc4 $8 2. Rg7+ Kf1 $8 (2... Kh2 $2 3. Kf2 $1 (3. Ke3 $2 e4 $3 {ZZ} 4. Kf4 Kh1 $8 {ZZ below}) (3. Ke2 $1) 3... Kh3 4. Ke3 $8 e4 5. Kf4 $8) (2... Kh1 $2 3. Kf2 Rf4+ 4. Ke3 Rc4 5. Kd3 $8 Rc1 6. Ke4 Rc5 7. Kf5 $8 Kh2 8. Ke6 $8 e4 9. Kd7 $1) 3. Ke3 Rc3+ $1 (3... e4 $1) 4. Ke4 Rc5 $8 5. Kf5 Ke2 $1 $11) 1... Kh2 2. Rxd7 $8 Rxc4 3. Rg7 $8 e4+ 4. Ke3 $3 {ZZ} (4. Kf4 $2 Kh1 $3 {ZZ} (4... Kh3 $2 {(has the disadvantage that c8Q will check) } 5. Ke5 $8 e3 6. Kd6 $8 e2 7. Re7 $8 Rd4+ 8. Kc5 $1 Rd2 9. c8=Q+) 5. Ke5 (5. Ke3 Kh2 $8 {déjà vu}) (5. Ke3 Kh2 $8) 5... e3 $8 6. Kd6 e2 $1 (6... Rd4+ $1) ( 6... Rc2 $1) (6... Rc1 $1) 7. Re7 Rd4+ $8 (7... Rc2 $2 8. Rxe2 $8) 8. Kc6 (8. Kc5 Rd2 $8 (8... Rd7 $2 9. c8=Q $8 Rxe7 10. Qc6+ $8 Kg1 11. Qg6+ $8 Kf1 12. Qf6+ $8) 9. Kb4 Rc2 $8 10. Rxe2 Rxc7 $8) 8... Rc4+ $8 9. Kd7 (9. Kb7 Rb4+ $8 10. Ka6 Rc4 $8) 9... Rd4+ $8 10. Ke8 Rc4 $8 11. Rxe2 {(does not check)} Rxc7 $8 $11) 4... Kh1 (4... Kh3 5. Kf4 $8) 5. Kf4 $3 {ZZ} Kh2 {A weakening, because the bK is better on h1 than on h2 !} 6. Ke5 $8 e3 7. Kd6 $8 e2 (7... Rc2 8. Re7 $8 Rd2+ (8... Kg2 9. Rxe3 $8) (8... e2 9. Rxe2+ $8) 9. Kc5 $1 (9. Ke5 $1 e2 10. Kf6 $1 Rc2 11. Rxe2+ $8) 9... Rc2+ (9... e2 {text}) 10. Kd4 $1) 8. Re7 $8 Rd4+ (8... Rc2 9. Rxe2+ $8) 9. Kc5 $1 (9. Kc6 $1 Rc4+ 10. Kd7 $1 (10. Kb7 $1 Rb4+ 11. Ka6 $1) 10... Rd4+ 11. Ke8 $1 Rc4 12. Rxe2+ $8) 9... Rd2 10. Kb4 $1 Rc2 11. Rxe2+ $8 {The difference: the bK had to be in the 2nd row.} 1-0 [Event "Hastings "] [Site "?"] [Date "1992.??.??"] [Round "?"] [White "Crouch, C."] [Black "Speelman, J."] [Result "1/2-1/2"] [ECO "E39"] [WhiteElo "2425"] [BlackElo "2590"] [PlyCount "54"] [EventDate "1992.??.??"] {56/(630)} 1. d4 Nf6 2. c4 e6 3. Nc3 Bb4 4. Qc2 O-O 5. Nf3 c5 6. dxc5 Na6 7. g3 Nxc5 8. Bg2 b6 9. O-O Bb7 10. Bf4 $146 (10. Rd1 {49/676}) 10... Nce4 11. Nxe4 Bxe4 12. Qa4 Be7 13. Rfd1 Qc8 14. Ne5 Bxg2 15. Kxg2 Rd8 16. Bg5 a6 17. Bxf6 b5 18. cxb5 Bxf6 19. Nf3 Bxb2 20. Rab1 axb5 21. Qxb5 Bf6 22. a4 Qc2 23. a5 Qa2 24. Ne5 Bxe5 25. Qxe5 Rxa5 $4 (25... Qxa5 26. Qxa5 Rxa5 27. Rxd7 Raa8 $11) (25... f6) 26. Rxd7 $2 (26. Rb8 $3 Ra8 27. Ra1 $3 Qxa1 (27... Qd5+ 28. Qxd5) (27... d6 28. Rxa8 (28. Rxa2)) (27... Rdxb8 28. Rxa2) 28. Rxd8+ $8 Rxd8 29. Qxa1) (26. Qc7 $2 Rf8 27. Ra1 Qxa1 $15) 26... Rf8 (26... Rd5) (26... Raa8 $2 27. Rxf7 $1) 27. Rb2 Rxe5 1/2-1/2 [Event "Dos Hermanas "] [Site "?"] [Date "1995.??.??"] [Round "?"] [White "Shirov, A."] [Black "Gelfand, B."] [Result "0-1"] [ECO "B96"] [WhiteElo "2710"] [BlackElo "2700"] [PlyCount "138"] [EventDate "1995.??.??"] {63/223} 1. e4 c5 2. Nf3 d6 (2... Nc6 3. d4 cxd4 4. Nxd4 Nf6 5. Nc3 e6 6. Be3 $6 (6. Ndb5 $1) 6... Bb4 7. Bd3 e5 (7... d5 $1) (7... Qa5 8. O-O) 8. Nf5 d5 $6 (8... O-O) 9. Nxg7+ Kf8 10. Bh6 Kg8 {(to be compared with the game at move 15)} 11. Nh5 $6 (11. Qd2 $1) 11... Ng4 12. exd5 Qh4) 3. d4 cxd4 4. Nxd4 Nf6 5. Nc3 a6 6. Bg5 (6. Be3) 6... e6 7. f4 Nbd7 (7... Qb6) 8. Qe2 (8. Qf3 Qc7 9. O-O-O Be7 10. g4 b5 11. Bxf6 (11. Bg2 Bb7) 11... Nxf6 12. g5 Nd7 13. f5 Nc5 14. f6 gxf6 15. gxf6 Bf8 16. Bh3 b4) 8... Qc7 9. O-O-O b5 (9... Be7 10. g4 (10. g3 O-O 11. Bg2 Nb6 12. h4 e5 13. Nf5 Bxf5 14. exf5 Rac8 15. g4 exf4 16. Bxf4 Nc4 17. Rh3 $16 {Prie,E-Wians,C Brussels zt (10) 1993}) 10... h6 (10... O-O 11. Bxf6 Nxf6 12. g5 Nd7 13. Rg1 Re8 14. Kb1 b5 15. f5 Bf8 16. Bh3 Ne5 $132 {Matsuo, T-Chumfwa,S Moskow olm (09) JPN-ZAM 1994}) 11. Bh4 g5 12. fxg5 Nh7 13. Nf5 hxg5 (13... exf5 $1) 14. Bg3 Ne5 15. Nxe7 Kxe7 16. h4 $16 {Howell,J-Timoshenko,G Hastings Challenger 1991}) 10. g3 (10. a3 Bb7 (10... Be7 11. g4 Rb8 12. Bg2 b4 $2 13. axb4 Rxb4 14. e5 $1 dxe5 15. Nc6 $16 {Ivanchuk,V (2749)-Van Wely,L (2641)/Wijk aan Zee 2010}) 11. g4 (11. f5 e5 12. Nb3 Be7 13. Kb1 O-O 14. h4 h5 15. g4 hxg4 16. Bg2 Qc4 17. Qe1 $44 {Ginsburg,A-Karpman,V Ukraina-chT Simferopol 1991}) (11. Bxf6 Nxf6 12. g4) 11... Be7 12. Bh4 (12. Bxf6 Bxf6 13. g5 Bxd4 14. Rxd4 e5 15. fxe5 dxe5 16. Rd2 O-O 17. Nd5 Bxd5 18. exd5 $14 { Shirov,A (2710)-Ivanchuk,V (2766)/Jurmala 2012}) (12. Bg2 O-O (12... Qc4) 13. Kb1 Rab8 14. Rhe1 Nb6 15. h4 Rfc8 16. f5 Nc4 {Bogdanovich,S (2567)-Volokitin,A (2687)/Kiev 2013}) (12. Kb1 h6 13. Bh4 Rc8 14. Be1 g5 15. fxg5 hxg5 16. h4 Ne5 17. Rh3 {Yu Yangyi (2615)-Zhao Jun (2583)/Beijing 2012}) 12... h6 $1 (12... Nb6 $6 13. g5 Nfd7 14. f5 e5 15. Nf3 Nc4 16. Bh3 f6 17. gxf6 gxf6 {(Shirov,A (2749) -Berg,E (2616)/Khanty-Mansiysk 2010)} 18. Rhg1 Nxa3 19. Rg7 b4 20. Nd5 Bxd5 21. Rxd5 Qc4) 13. Bg2 Qc4 14. Qe1 b4 15. Bf1 Qc5 16. Nb3 Qb6 17. axb4 Qxb4 $11 {Kosintseva,T (2524)-Sebag,M (2503)/Rijeka 2010}) (10. g4 Bb7 11. Bg2 Rc8 12. Rhe1 (12. Kb1 Be7 13. a3 O-O 14. Bxf6 Bxf6 15. g5 Bxd4 16. Rxd4 e5 17. Rd3 exf4 {Naiditsch,A (2710)-Renet,O (2469)/Haguenau 2013}) 12... Be7 13. e5 (13. Nf5) 13... dxe5 14. Bxb7 Qxb7 15. fxe5 b4 16. Ncb5 axb5 (16... Nxe5 17. Qxe5 axb5 18. Bxf6 Bxf6 19. Qxb5+ Qxb5 20. Nxb5 Ke7) 17. exf6 Nxf6 18. Bxf6 Bxf6 19. Nxe6 fxe6 20. Qxe6+ Be7 21. g5 $44) 10... b4 (10... Be7 11. Bg2 Bb7 (11... b4) 12. e5 $1 dxe5 13. fxe5 Nd5 14. Bxe7 Nxc3 15. bxc3 Bxg2 16. Qxg2 Kxe7 17. Nc6+ Kf8 18. Rhf1 Nb6 19. Qf3 Re8 20. Nd8 Re7 21. Rd6 Ke8 22. Rxb6 Qxd8 23. Rxa6 {1-0 Smeets,J (2657)-Van Wely,L (2641)/Wijk aan Zee 2010}) 11. Nd5 exd5 12. Bg2 $146 (12. exd5+ Be7 13. Nf5 (13. Nc6 Nb8 $1 14. Bxf6 Nxc6 15. Bxg7 Rg8 16. dxc6 Rxg7 $15) (13. Re1 O-O 14. Qxe7 Re8 (14... Nxd5 15. Qe2 Bb7 16. Bg2 N7b6) 15. Qxe8+ Nxe8 16. Rxe8+ Nf8 17. Nc6 (17. Bd3 f6 18. Bh4 Bb7 19. Rhe1 Rxe8 20. Rxe8 {(Lu Shanglei (2516)-Le Quang Liem (2714)/Moscow 2012)} Bxd5 21. Nf5 Qc5 $17) 17... Bb7 18. Re7 Qb6 19. Bg2 f6 20. Bh4 Ng6) 13... Nc5 $1 (13... Nb6 $6 14. Nxg7+ Kd8 15. Re1) 14. Nxg7+ Kd8 15. Re1 $2 (15. Bg2 $1 Rg8 (15... h6) 16. Rde1 {BG}) (15. Qc4 Rg8) 15... Rg8 $2 (15... Nfe4 $1 16. Bg2 $6 (16. Bxe7+ Qxe7) 16... Nxg5 (16... f5 17. Nh5 Bxg5 18. fxg5 b3 $1 19. axb3 Nxb3+ 20. Kd1 Nd4 $1 $19 { BG}) 17. fxg5 Rg8 $19) (15... b3 16. axb3 Bg4) 16. Bg2 Nfe4 (16... Bg4) 17. Bxe4 (17. Bxe7+ Qxe7 18. Qc4 Rxg7 19. Bxe4 Rb8 20. Qd4 Qf8 21. Qf6+ Kc7 22. Re3 $15) 17... Rxg7 {(0,5-0,5 Yudasin-Gelfand 1990 49/(295))} 18. Bh6 (18. Bxe7+ Qxe7 19. Qc4 Rb8) 18... Rg8 $15) 12... Be7 13. Nf5 (13. exd5 O-O $1 14. Qxe7 Re8 {BG} 15. Bxf6 Rxe7 16. Bxe7 Nb6 17. Rhe1 Bd7) 13... Nb6 {This knight would go to c5 in the 12 exd5+ suite but here it is better that he controls d5 because of the tension maintained in the centre.} (13... h6 $1 {("also deserves a serious consideration" BG; perhaps more deserving !)} 14. Nxe7 (14. exd5 Nc5 15. Nxg7+ (15. Bxf6 Bxf5 16. Bxg7 Rg8 $19) 15... Kf8 $17) (14. Nxg7+ Kf8 15. Bxf6 Nxf6 $19) (14. h4 hxg5 (14... Nc5) 15. hxg5 Nh7 16. Nxe7 Kxe7) 14... Kxe7 ( 14... hxg5 15. exd5 Kf8 16. fxg5 Ng4) 15. exd5+ (15. e5 dxe5 16. Bxd5 Rb8 17. fxe5 Qxe5 18. Qxe5+ Nxe5 19. Bf4 Nfd7 $19) 15... Kf8) (13... g6 $2 14. Nxe7 Kxe7 15. e5 dxe5 16. Bxd5 Rb8 (16... Bb7 17. fxe5 $18) 17. fxe5 Qxe5 18. Qxe5+ Nxe5 19. Rhe1 $16) 14. Nxg7+ Kf8 {"Going to the other side in relation to the game mentioned above. It was possible, and probably stronger, to go also to d8" (BG).} (14... Kd8 15. e5 (15. exd5 Rg8 (15... Bb7 $2 16. Rhe1)) (15. Nf5 Bxf5 16. exf5 h6 17. Bh4 Re8) 15... Bg4 16. Qf2 {("clearly the strongest" according to BG, but it is not certain : 16 Qd2)} (16. exf6 Bxe2 17. fxe7+ Kd7 18. Bh3+ (18. Rde1 Bd3) 18... Kc6 19. Rde1 Bf3 $19) (16. Bf3 Bxf3 17. Qxf3 Ne8 ( 17... Rc8 18. Qe2 (18. Rd2 Ne4 19. exd6 Nxd6 $19) 18... dxe5 19. fxe5 Ne8 $17) (17... dxe5 $2 18. fxe5 Qxe5 19. Nf5 $44) 18. Nf5 (18. exd6 Nxd6 $15) 18... Bxg5 19. fxg5 Rc8 (19... dxe5 20. Rxd5+ Kc8) 20. Rd2 Qc4 21. Kb1 Qe4) (16. Qd2 $1 Ne8 $1 17. Bxd5 (17. Nxe8 Rxe8) 17... Bxg5 (17... Nxg7 $2 18. exd6 Qxd6 19. Bxa8) (17... Bxd1 $6 18. exd6 Qxc2+ (18... Nxd6 19. Rxd1) 19. Qxc2 Bxc2 20. dxe7+) (17... Nxd5 $2 18. Qxd5) 18. Nxe8 Kxe8 19. Bxa8 Bxd1 20. Rxd1 dxe5 21. fxg5 Nxa8 22. Qxb4 Rg8 23. Qe4 Nb6 24. Qxh7 Rxg5 25. Qh8+ Ke7 26. Qh4 Kf6 $11) 16... Ne8 $1 {("establishing coordination between the pieces", says BG; the usefulness of Cb6 in particular)} (16... dxe5 17. fxe5 Bxd1 18. Rxd1 $40 {BG} ( 18. exf6 Bc5 19. Qf5 Bxc2 20. Kxc2 Qc8) 18... Ng4 19. Qf5 (19. Bxe7+ Kxe7 20. Nf5+ Kf8) 19... Rc8 20. Rd2 Qxe5 21. Bxe7+ Qxe7 22. Qxg4 Qe1+ 23. Rd1 Qf2 24. Qh4+ f6 25. Ne6+ Kd7 26. Nd4 Kc7) (16... Bxd1 $2 17. exf6 Bf8 18. Rxd1 $16) 17. exd6 (17. Nxe8 Rxe8 18. Bxd5 Bxd1 19. Rxd1 (19. exd6 Qxd6 20. Bxa8 Bh5 21. Bf3 Bxf3 22. Qxf3 Kc8 $17) 19... Nxd5 20. Rxd5 Bxg5 21. Rxd6+ Ke7 22. fxg5 Kf8 $19) (17. Bxe7+ Kxe7 $17) (17. Bxd5 $6 Nxd5 18. Nxe8 Rxe8 19. Rxd5 Bxg5) 17... Nxd6 (17... Qxd6 18. h3 Bd7 $1 (18... Bxd1 19. Nf5) (18... Be6 $1) 19. Bxe7+ (19. Nh5) 19... Kxe7 20. Rhe1+ Kf8 21. Nxe8 Rxe8 $17 {BG}) 18. Rde1 (18. Bxd5 $6 Bxd1 19. Rxd1 Nxd5 20. Rxd5 h6 21. Bxe7+ (21. Rxd6+ Qxd6 22. Nf5 Qd5 23. Bxe7+ Kd7) 21... Kxe7 22. Qe3+ (22. Qd4 Rhc8 $19) 22... Kf8 23. Qe5 (23. Qd4 Rg8) 23... Rc8 24. Ne6+ fxe6 25. Qxh8+ Ke7 $17) (18. Bxe7+ Kxe7) (18. Rd2 Ndc4) 18... Bxg5 (18... f6 19. f5) 19. fxg5 Qc6 (19... Kc8 20. Qf6 Kb7 21. Re7 Bd7 22. Qd4 Rac8 23. Bxd5+ Nxd5 24. Qxd5+ Kb8 25. Qd2) 20. Qf6+ (20. h3 Bd7) 20... Kc7 21. Re7+ Bd7 $17 {BG} 22. Kb1 Rac8 23. Rc1 Qc5) 15. Bh6 $1 (15. Nh5 Nxh5 16. Qxh5 Bxg5 17. fxg5 Be6 (17... dxe4 18. Qh6+ Kg8 19. Rxd6 {BG} Bb7 20. Rxb6 Rc8 21. c3 bxc3 22. Qf6 cxb2+ 23. Kxb2 Qc2+ 24. Ka1 Qxg2 25. Rd1) 18. exd5 Rc8 19. Rd2 Bf5 {BG}) 15... Kg8 (15... Qc4 $2 16. Nh5+ Ke8 17. Qxc4 (17. Nxf6+ Bxf6 18. Qxc4 dxc4 (18... Nxc4 19. e5 $16 Ne3 20. exf6 Nxg2 $13) 19. Rxd6 $44 Bd8 20. e5 Ra7 21. Rhd1 Bd7 $44) (17. Ng7+ Kd8) 17... dxc4 (17... Nxc4 18. Nxf6+ Bxf6 19. e5) 18. Nxf6+ Bxf6 19. e5 (19. Rxd6)) 16. Nh5 $1 (16. e5 $6 dxe5 $1 ( 16... Ng4 17. Ne8 $1 {(two-tone echo: see variation 14...Kd8)} (17. exd6 $2 Qxd6 18. Ne8 Qe6 $1) 17... Qc6 18. exd6 Qxe8 (18... Bxd6 $2 19. Qxg4+ $1 Bxg4 20. Nf6#) (18... Bd8 19. Rhe1 Nxh6 20. Qe5 f6 21. Nxf6+ Bxf6 22. Qxf6 Bf5 23. Rd2 Re8 $11) (18... Bf5 19. Nc7) 19. dxe7 $1 (19. Bg5 $2 Bf5 20. dxe7 Rc8 $19 { BG}) (19. Qxe7 Qxe7 20. dxe7 Be6 (20... Bf5 21. Rhe1 Re8 22. Bf8) 21. f5 (21. Bf8 Ne3) 21... Nxh6 22. fxe6 Re8 $15) (19. Bxd5 $1 Nxd5 20. Rxd5 Nxh6 21. dxe7 Bf5 22. g4 $1) 19... Nxh6 20. Bxd5 Bg4 21. Qe5 Nf5 22. Bxa8 Bxd1 23. Qxf5 Qxe7 24. Rxd1 Nxa8 $11) (16... Bg4 17. exd6 Bxe2 18. dxc7 Bxd1) 17. fxe5 Ng4 { (expected by BG during the game)} (17... Bg4 $1 {(preferred by BG with analysis)} 18. Bf3 Rc8 $1 19. Bxg4 (19. exf6 $2 Bxf3) (19. Rhf1) 19... Nxg4 20. Nf5 Nxh6 21. Nxh6+ Kf8 22. Kb1 Nc4 {("the white attack did not achieve its goal" BG)} ( 22... Qc6 23. Nf5 h5 24. Rhe1) 23. Qh5 Nxe5 24. Rd2 Rg8 (24... Bf6 25. Rf1) 25. Nxg8 Kxg8) (17... b3 18. exf6) 18. Bf4 Qc4 $1 (18... Kxg7 $2 19. e6) 19. Qxc4 dxc4 (19... Nxc4 20. Bxd5 $8 Ra7 21. Nh5 Nce3 22. Rd2 Nxd5 23. Rxd5 h6) 20. Ne8 (20. Nh5 Nf2 21. Bxa8 Nxd1 (21... Nxa8 $2 22. Bh6 $1 Nxd1 23. Rxd1 Bg4 24. Nf6+ $1 Bxf6 25. Rd4 $1) 22. Rxd1 (22. Bf3 Nf2 23. Rf1 (23. Be3 Nxh1 24. Bxb6 Bg5+ 25. Kb1 Bf5 $19) 23... Ng4 (23... Nh3 24. Bh6 Bg5+ 25. Bxg5 Nxg5 26. Rd1 $1) 24. Bxg4 Bxg4 25. Nf6+ Bxf6 26. exf6 h5) (22. Bc6 Bg4) 22... Bg4 $1 {(" Black is out of danger" BG)} (22... Nxa8 $2 23. Bh6 Nc7 24. Nf6+ Bxf6 25. exf6 $18 {BG}) 23. Bb7 Bxh5 24. g4 Bxg4 (24... Bg6 25. Bh6) 25. Rg1 h5 26. h3 Bc5 27. Rg2 a5 $11) (20. Bxa8 Kxg7 21. Bf3 Nf2 $19) 20... Nf2 (20... Ra7 21. Nf6+ Kg7 22. h3 Nxf6 (22... Nf2 23. Be3) 23. exf6+ Bxf6 24. Be3) (20... h5 21. Bxa8 (21. Rhe1)) (20... Bb7 21. Nf6+ (21. Bxb7 Rxe8 22. Bc6 Rc8 23. Bb7 Rb8) 21... Bxf6 22. Bxb7 Nxe5 23. Rd6 $16) (20... Rb8 21. e6 Bb7) 21. Bxa8 Nxa8 22. Bh6 Nxd1 23. Rxd1 f5 $1 24. Bg7 $1 (24. exf6 $2 Kf7 $1 $17 {BG} 25. fxe7 Rxe8 26. Rd4 b3) 24... Nc7 25. Bxh8 Nxe8 26. Bf6 Nxf6 27. exf6 Bxf6 28. Rd6 Kf7 29. Rc6 Be6 30. Rxa6 Bd4 31. a4 bxa3 32. bxa3 Bg1 33. a4) (16. exd5 $2 Bg4 $1 ( 16... Ng4 17. Ne6)) 16... Ng4 $1 (16... Nxe4 $2 17. Rxd5 $1 (17. Bxe4 dxe4 18. Qxe4 Bg4 19. Qd4 f6 20. Nxf6+ Bxf6 21. Qxf6 Qf7 22. Qg5+ Qg6 23. Rxd6 Qxg5 24. fxg5 $18) 17... Nxd5 (17... f5 18. Rxf5 $1 Bxf5 19. Bxe4 Bxe4 20. Qxe4 {BG} Qd7 21. Qd4 Kf7 22. Qg7+ Ke6 23. Rd1) (17... Nc3 $2 18. Rg5+) 18. Bxe4 $18 {BG} Nb6 (18... Bf8 19. Bxd5) 19. Bxa8 Nxa8 20. Nf6+ (20. Re1)) (16... dxe4 $6 17. Bxe4 (17. Nxf6+ Bxf6 18. Bxe4 Bxb2+ $1) 17... Nxe4 18. Qxe4 {BG}) (16... Rb8) (16... Nxh5 17. Qxh5 Bf6 18. f5 Bg7 19. Bxg7 Kxg7 20. f6+ $1 Kf8 (20... Kxf6 21. Qh6+ Ke7 22. exd5) 21. exd5) 17. Bg7 $8 Qc4 18. Qxc4 (18. Rd3 $2 Qxa2 19. b3 Nc4 $1 (19... Ne5 $1 20. Bxe5 dxe5 21. exd5 Bd6) 20. bxc4 (20. exd5 Na3 $19 {BG}) 20... dxc4 {BG} 21. Rf3 (21. Bb2 cxd3 22. Qxd3 Be6 $3 23. h3 Ne5 $1) 21... Ne5 $1 (21... c3) 22. Kd2 (22. fxe5 c3) 22... c3+) 18... Nxc4 (18... dxc4 $2 19. Bd4 Nd7 (19... Rb8 20. h3 Nh6 21. g4) 20. Bxh8 Kxh8 21. e5 Rb8 22. exd6 $16) 19. e5 {"A good move, precisely in Shirov style" (BG).} (19. Rde1 $1 Nf2 (19... Nge3 20. Bf3 {BG} Bb7 21. b3) (19... Nce3 20. Bf3 dxe4 21. Bxe4 d5 22. Bf3 {BG}) (19... Ra7 20. exd5) 20. Rhf1 $1 {(not considered by BG)} (20. exd5 Nxh1 21. Rxe7 (21. Bxh8 Kxh8 22. Rxe7 Bg4 23. Nf6 Nf2) 21... Bg4 $8 22. Bxh8 Kxh8 23. Nf6 Nf2 $44 {BG} 24. h3 (24. Rxf7 Bf5 $8 25. Re7 Rc8 (25... Ng4 $2 26. Nxg4 Bxg4 27. h3)) (24. Bf1 Rc8 25. Nxg4 Nxg4 26. Rxf7) 24... Bf5 25. g4 Kg7 26. Nh5+ Kf8 27. Re2 Nxg4 28. hxg4 Bxg4 29. Re4 Rc8 30. Bf1 Bxh5 31. Rxc4 Rxc4 32. Bxc4 a5 33. Kd2 $11) 20... Nxe4 (20... Ng4 {(admits the loss of time)} 21. Bd4 (21. exd5) 21... Nge3 22. Bxe3 Bg4 23. Bd4 Bxh5 24. exd5 Bf8 25. Bxh8 Kxh8 26. Re4 $16) (20... Bg4 21. exd5) (20... dxe4 21. Rxf2 d5 22. Bd4 $16 { (material equality is very momentarily restored)} Bb7 23. Bh3 Bc6 24. Nf6+ Bxf6 25. Bxf6 $18) 21. Bxe4 dxe4 22. Rxe4 Be6 23. Bh6 $1 (23. f5 $2 Bg5+) 23... d5 24. Ree1) (19. exd5 Nge3 (19... Bf5 20. Rde1 Bf8) 20. Rde1 Bg4 $15 {BG }) 19... Nge3 $1 (19... Nf2 20. Bxd5 Nxd1 21. Bxa8) 20. exd6 Nxd6 $1 (20... Bg4 $6 {(BG's first intention, until he discovered...)} 21. Bxd5 $3 { ("Schach wie vor hundert Jahren, beinahe alle Figuren hängen" (Boensch) : in 7 (3 + 4) out of 11 figures are engaged; recalls Lasker-Napier and Réti-Alekhine)} (21. dxe7 Bxh5 22. Bxh8 Bxd1 23. Bd4 (23. Rxd1 Nxd1 24. Bxd5 Re8 25. Bf6 (25. Bxc4 Ne3 $19) 25... Nde3 26. Bc6 Nd6 27. Bxe8 Nxe8 $17) (23. Bf6 $2 Bxc2) 23... Re8 $1 (23... Bg4 24. Re1 (24. b3 Nxg2 25. bxc4 dxc4 $15) 24... Re8 25. Bxe3 $18) (23... Nxg2 24. Rxd1 Re8 25. Bc5 $16) 24. Rxd1 Nxd1 25. Bc5 (25. Kxd1 Rxe7) 25... Nde3 26. Bh3 f5 27. b3 Na3 28. Bxe3 Rxe7 $13 {BG}) ( 21. Rxd5 Nxd6 22. Bxh8 Kxh8 23. Rxd6 Nxg2 $17) 21... Bxh5 (21... Bxd1 22. Bxa8 (22. Rxd1 Nxd5 23. Rxd5 Nxd6 24. Bf6 $1 Bxf6 25. Nxf6+ Kg7 26. Rxd6 $10) (22. Bxh8 Nxd5 23. Rxd1 Kxh8 24. dxe7 Nxe7 25. Rd7 Ng8) 22... Bxh5 23. Bxh8 Bxd6 24. Bd4 {BG} Nf5 25. Bf2 $16) (21... Nxd5 22. Rxd5 Bxd6 $2 (22... Bxh5 $8 23. Bxh8 {below}) 23. Bf6 $1 (23. Re1 Bxh5) (23. Bxh8 Bf3 24. Rhd1 Kxh8 25. Rxd6 Nxd6 26. Rxd6 Bxh5 $15) 23... h6 (23... Bf3 24. Rg5+ Kf8 25. Bg7+ Ke7 26. Re1+ Kd7 27. Nf6+ Kc6 28. Bxh8 Rxh8 29. b3 $16) 24. Bxh8 {(now that the pawn is on h6)} Bf3 25. Rhd1 Kxh8 26. Rxd6 Nxd6 27. Rxd6 $18 {: the Knight is protected}) 22. Bxh8 $8 (22. Bxa8 $2 Kxg7 23. dxe7 Bxd1 24. Bc6 Bf3 $1 (24... Nd6 25. Re1 Rc8) 25. Bxf3 Re8) (22. dxe7 $2 Kxg7) 22... Nxd5 (22... Bxd1 23. Bxa8) 23. Rxd5 Bf3 (23... Nxd6 24. Rxh5 Kxh8 25. Re1 $14) 24. Rd3 $1 (24. dxe7 Bxd5 25. Re1 (25. Rd1 Ne3 26. Re1 Kxh8 27. Rxe3 Re8 28. Re5 $15) 25... Re8 (25... Be6 26. Rd1) 26. Bd4 (26. Bf6 Nd6 27. Rd1 Ne4) 26... f5 27. Bc5 $132) (24. Rd4 Nxd6) 24... Bxd6 (24... Bxh1 25. dxe7 Re8 26. Bf6) 25. Rxf3 Kxh8 $14 {BG} 26. Rd1 (26. b3 Na3 27. Rd1) 26... Bc5 27. Rfd3 Kg7 28. Rd8 Rxd8 (28... Ra7 29. R1d7 Rxd7 30. Rxd7 Bg1 31. h3 Be3+ 32. Kb1 Nd2+ 33. Ka1 Ne4 $2 34. Re7) 29. Rxd8 Bg1 30. h3 Be3+ 31. Kb1 Nd2+ 32. Ka1 Ne4 33. Re8 f5 $8 34. Re5 h6 35. g4 Bxf4 36. Rxf5 Bc7 37. Rf3 $16) (20... Bxd6 21. Bxd5 (21. Rxd5 Nxg2 22. Rg5 f5 ( 22... Be7 23. Nf6+ Bxf6 24. Bxf6+ Kf8 25. Bxh8 $16) 23. Be5+ Kf7 24. Bxh8 $13) (21. Bxh8 $2 Kxh8 22. Bxd5 Nxd5 23. Rxd5 Bb7) 21... Nxd5 (21... Nxd1 22. Bxa8 Nde3 23. Bd4 Nf5 24. Bxh8 Kxh8 25. Re1) 22. Rxd5 Bg4 23. Bf6 Bf3 24. Rg5+ Kf8 25. Bg7+ Ke7 26. Re1+ Kd7 27. Bxh8 Rxh8 28. Nf6+ Kc6 29. Rg7 $14 Bc5 30. Rxf7 Rd8 31. Re6+ Kb5 32. Rd7 Rxd7 33. Nxd7 Bd4 34. b3 $16) 21. Rhe1 $3 {"Great style: instead of protecting his attacked pieces, Alexei attacks the opponent" (BG).} (21. Bxh8 Kxh8 (21... Nxd1 $6 22. Bf6 Ne3 (22... Bxf6 $2 23. Nxf6+ Kg7 24. Nh5+ Kg6 25. Rxd1 $18) 23. Bxe7 Ndf5 24. Bf3 Nxe7 25. Re1 N3f5 26. g4 Kf8 ( 26... Nd4 $2 27. Rxe7 Kf8 28. Rxf7+ Kxf7 29. Bxd5+) 27. gxf5 Bxf5 $10) (21... Bg4 22. Bf6) 22. Rde1 (22. Rhe1 Nxd1 (22... Nxg2 23. Rxe7 Be6 $15) 23. Rxe7 Be6 24. Rxe6 fxe6 25. Kxd1 $17) (22. Bxd5 Nxd5 23. Rxd5 Bb7 24. Rhd1 Bxd5 25. Rxd5 Rc8) 22... Nxg2 23. Rxe7 Be6 {BG} 24. Rd1 Rc8 25. g4 Bxg4 26. Rxd5 Bxh5 27. Rxd6 Nxf4 28. Re4 Rg8 29. Kd2 Ne6 $15) (21. Rde1 Ndf5 $1 22. Bxh8 Nxg2 23. Bf6 (23. Rxe7 Nxe7 24. Be5 Nc6 $17 {BG}) 23... Nxe1 24. Rxe1 Kf8 25. g4 Bxf6 26. Nxf6 Nd6 27. Nxd5 Bxg4 28. Nxb4 a5 29. Nd5 a4 $17) 21... Ndf5 $1 (21... Bg4 $6 22. Rxe3 (22. Rxd5 Nxd5 23. Bxd5 Re8) 22... Bxd1 23. Kxd1 (23. Rxe7 Bxh5 24. Bxh8 Kxh8 25. Re5 Bg4 26. Rxd5 Rd8 27. Rd4 Be6 $15) 23... Nf5 24. Rxe7 Nxe7 25. Bf6 $1 $44 {("full compensation for the two qualities less" BG)} Ra7 26. Kd2 Rd7 27. Kd3 Nc6 28. Bxh8 Kxh8 29. Nf6 Rd8 30. Nxd5 Ne7 31. Kc4 Nxd5 32. Bxd5 Kg7 33. Be4 a5 34. Kb5 Rd4 35. Bd3 Rd5+ 36. Kc4 Rd8 37. Kb5 Rd5+ 38. Kc4 $11) (21... Nxd1 {(non considered par BG)} 22. Rxe7 Bg4 23. Bxh8 (23. Bxd5 Rc8 24. Bxh8 Kxh8 25. Nf6 Nf2 26. Nxg4 (26. Bb3) 26... Nxg4 27. Bxf7 Nxh2) (23. Be5 Bxh5 24. Bxd6 Kg7 25. Be5+ Kh6 26. Bxd5 Rhe8) 23... Bxh5 (23... Kxh8 24. Nf6 Nf2 25. Nxd5 Rb8 26. b3 Kg7 27. Ra7 Bc8 28. Bf1) 24. Be5 (24. Bf6) 24... Nf5 25. Bxd5 Rd8 26. Ra7 Nde3 27. Bf6 Rc8 28. Bc6 Be2 29. c3 bxc3 (29... Ng4 30. Bd7) 30. Bxc3 $44) 22. Bxd5 (22. Bxh8 Nxg2 23. Rxe7 Nxe7 24. Be5 (24. Bf6 Bg4) (24. Bd4 Nc6) 24... Nc6 {(-/+ selon BG)} 25. Rxd5 Be6 26. Rc5 Nxe5 27. Rxe5 Rd8 ) (22. Rxd5 Nxd5 23. Bxh8 Kxh8 24. Bxd5 Ra7 25. Bxf7 Rc7 26. Be6 Bxe6 27. Rxe6 Nd4 $17) 22... Nxd5 {BG gives a severe "?!".} (22... Nxd1 23. Bxh8 (23. Bxa8 Nxg7 24. Nxg7 Kxg7 25. Rxe7 Rd8 $17) 23... Ra7 24. Be5 (24. Rxd1 Kxh8 25. Bxf7 Rc7) (24. Bf6 Nde3 25. Be4 Bc5) 24... Nde3 {BG} 25. Be4 (25. Bf3 Bb7 26. Bb8 Ra8 27. Bxb7 Rxb8 28. Bxa6 Rd8 29. Bd3) 25... Be6 (25... Kf8 26. Bb8) (25... Bb7 26. g4 $1 (26. Bxf5 Nxf5 27. Nf6+) 26... Bxe4 27. gxf5 Bf3 28. Rxe3 Bxh5 29. Rh3) 26. h3 $1 Bd5 27. Bd3 Kf8 28. g4) (22... Nxg7 23. Rxe3 Ra7 24. Rde1 Nf5 (24... Nxh5 $2 25. Rxe7 Rxe7 26. Rxe7) 25. Re5 Kf8 26. g4 Nd6) 23. Bxh8 ( 23. Rxd5 Nxg7 24. Rxe7 Be6 $1 (24... Kf8 $1) (24... Nxh5 $2 25. Re8+ Kg7 26. Rg5+ $16) 25. Rg5 (25. Ra7 Bxd5) 25... Kf8 {(- + selon BG)} 26. Rb7 Nf5 27. g4 Ne3 28. f5 Rd8 29. b3 Bc8 30. Rxb4 h6 31. Rg7 Rd1+ 32. Kb2 Rd2 $17) 23... Nfe3 $6 (23... Nde3 $1 24. Bf6 $1 (24. Rd3 Kxh8 25. g4 Be6 26. gxf5 Nxf5 $8 {BG}) ( 24. Nf6+ $4 Kxh8) (24. g4 $2 Kxh8 $1 (24... Nxd1 25. Bf6 Kf8) (24... Nxg4 $4 25. Rd8+ $1 Bf8 26. Ree8) 25. gxf5 Nxd1 26. Rxe7 Bxf5) 24... Nxd1 25. g4 (25. Bxe7 Nxe7 26. Rxe7 Kf8 27. Re5 Nf2 28. Nf6 Be6 (28... Bg4 29. Rg5 Rd8 30. Nxh7+ Ke7 31. Re5+ Be6 32. Re1) 29. Nxh7+ Kg7 30. Ng5) (25. Rxd1 Bxf6 26. Nxf6+ Kg7 27. Ne8+ Kh6 28. Rd3) 25... Kf8 (25... Bb7 26. gxf5 (26. Bxe7 Nxe7 27. Rxe7 Bf3 28. Rd7 Ne3 29. Rd3 Bxg4 30. Nf6+ Kg7 31. Nxg4 Nxg4 32. Rg3) 26... Bxf6 27. Nxf6+ Kg7 28. Nh5+ Kh6 29. Nf6 $15 {BG}) (25... Nde3 26. Bxe7) 26. Rxd1 (26. gxf5 Bxf6 27. Nxf6 Nf2 28. Re8+ Kg7 29. Nh5+ Kh6 30. Nf6 Bb7 31. Re2 Nh3 32. Re7 Bg2) 26... Nd6 27. Bg7+ (27. Bxe7+ Kxe7 28. Re1+ Kf8 29. Nf6 Kg7) 27... Kg8 28. Bf6 Bf8 29. Re1 (29. Be5 Ne4) (29. Bd4 Ne4 30. Re1 f5 31. gxf5 Nd6) 29... Bb7 (29... h6 30. f5) 30. Bd4 f5 31. Nf6+ Kf7 32. Nxh7 Nb5 33. Be5 fxg4 34. Rg1 Rd8 35. Rxg4 Nd4 $15) 24. Nf6+ $1 {According to the Knight that comes on e3, a different figure comes on f6.} (24. Bf6 $2 Bg4 $1 (24... Nxd1 25. Bxe7 Bg4 {BG } 26. Nf6+ Nxf6 27. Bxf6 Nf2 28. Bd4) 25. Bxe7 Bxd1 26. Nf6+ Nxf6 27. Bxf6 Nd5 28. Bd4 Bf3 $17) 24... Bxf6 (24... Kxh8 25. Nxd5 (25. Rxd5 Bxf6 26. Rxe3 Be6 $11 {text}) 25... Nxd1 (25... Nxd5 26. Rxd5 Be6 $10) 26. Nc7 Ra7 27. Rxe7 Bg4 $13) (24... Nxf6 25. Rxe3 Be6 26. Bxf6 Bxf6 27. a3) 25. Rxd5 $1 (25. Bxf6 $2 Be6 26. Rd3 Nxc2 $17) 25... Kxh8 (25... Nxd5 $4 26. Re8# $1 {original model mat (BG says "of rare beauty", he means "...in game", not knowing much about the world of the problem)}) (25... Be6 26. Rxe3 Kxh8 {idem}) 26. Rxe3 Be6 $11 27. Rd6 Kg7 $2 (27... h5 $1 28. a4 (28. f5 $2 Bg5) 28... Kg7 { texte}) 28. a4 $2 (28. g4 $1 h6 (28... Bxg4 29. Rg3 h5 30. h3 Bh4 31. Rg2 f5 32. hxg4 fxg4 33. Rb6 Be7 34. Kd1 $14) 29. b3 a5 {BG} 30. h3 a4 31. Kd2 $11) 28... h5 $1 29. a5 Bf5 30. c3 bxc3 (30... Rc8 {BG}) 31. bxc3 Rc8 32. Kd2 $6 ( 32. Kb2 {BG}) 32... Rc5 $6 (32... Rb8 33. Rxa6 (33. Rb6 Rd8+ 34. Kc1 (34. Ke2 Bg4+) 34... Bd3 $17 {BG}) (33. h3 Bxh3 34. Rxa6) 33... Rb2+ 34. Kd1 Rxh2 35. Rc6 Ra2 36. Rc5 (36. a6 $2 Bd7 37. Rd6 Bc8) 36... Kg6 37. Kc1 $11) 33. Rxa6 Rb5 34. Ra8 $2 (34. h4 $1 $11 {BG}) 34... Rb2+ 35. Ke1 Rxh2 (35... Rc2 $6 36. Kd1 Bxc3 37. Re2 (37. Rc8 Rd2+ 38. Kc1 Bxc8 39. Rxc3 Rd8 $15)) 36. a6 Ra2 37. a7 Ra1+ $138 (37... Bh3) (37... Kh7) 38. Kd2 Ra2+ 39. Kc1 Kh7 40. c4 (40. Kd1 Bh3 $17 {BG} 41. c4 Bg2) 40... Ra1+ $6 (40... Bd4 41. Re7 Kg7 42. Rd8 $1 (42. Kd1 Kf6 {BG}) (42. Rg8+ Kxg8 43. Re8+ Kg7 {BG} 44. a8=Q Be3+ 45. Rxe3 Rxa8 $19) ( 42. Rb8 Bxa7 43. Rbb7 Bd4 44. Rxf7+ Kg6 45. Rxf5 (45. Rfe7 Rg2) 45... Kxf5 46. Rb5+ Ke4 $8 47. Rxh5 Kd3 $3 48. Rb5 Rg2 $19) 42... Bxa7 43. Re5 $132 {(with counter-play according to BG, this time too optimistic for White)} Bg6 44. f5 ( 44. c5 Rc2+ 45. Kd1 Rxc5 $17) 44... Bh7 45. Rd7 Bf2 46. Ree7 Bxf5 47. Rxf7+ Kg6 48. Rde7 Bc5 $19) (40... Bb2+ $1 41. Kd1 $8 Bd4 42. Re7 Kg7 43. Rd8 Bxa7 44. Re5 Bg4+ 45. Kc1 $8 Bf2 $19) 41. Kd2 Ra2+ 42. Kd1 Kg7 $6 (42... Bd4 $1 43. Re7 Kg7 44. Rg8+ (44. Rb8 Bg4+ 45. Kc1 Bxa7 46. Rbb7 Bf2 47. Rxf7+ Kg6 $17) 44... Kxg8 45. Re8+ Kg7 46. a8=Q Bg4+ 47. Kc1 (47. Ke1 $2 Bf2+ 48. Kf1 Bh3+) 47... Rxa8 48. Rxa8 Bf2 {: text with a tempo up}) 43. Rg8+ $8 (43. c5 Bd4 44. Re7 Bxc5 {BG} 45. Rb8 Bg4+ 46. Kc1 Bxe7 47. a8=Q Rxa8 48. Rxa8 Bb4 $19) 43... Kxg8 44. Re8+ Kg7 45. a8=Q Bg4+ 46. Kc1 $2 (46. Ke1 $1 Bc3+ 47. Kf1 Be2+ 48. Kg2 Rxa8 49. Rxa8 Bxc4 $17 {BG} 50. Rc8 Bd5+ 51. Kf1 Bf6 52. Rc5 Bf3 53. Ra5 Kg6 54. Kf2 Bg4 55. Ke3 Bc3 56. Ra3 Be1 57. Ke4 f6 58. Rb3 {and bK has difficulty to pass}) 46... Rxa8 47. Rxa8 Bd4 48. Kd2 Bf2 $1 49. Ra3 Kf6 50. Rd3 Ke6 ( 50... Be6 {/\ Kf5-g4 Salov}) 51. Kc3 (51. c5 Bxc5 52. Ke1 Ba7 53. Kf1) 51... Be2 52. Rd8 (52. Rd2 $2 Be1 $19) 52... Ke7 53. Rd5 f6 54. Kd2 Bg4 (54... Bxc4 $6 55. Rxh5 Bxg3 56. Ke3 $15 {BG}) 55. Rd3 Ke6 $22 56. Ra3 (56. Kc3 Be2 $19) 56... Kd7 (56... Kd6 57. Ra6+ Kc5 58. Rxf6 (58. Kd3 f5 $19) 58... Kxc4 59. Rc6+ (59. Rd6 Bxg3 60. Ke3 h4 61. Rg6 h3 62. Rxg4 h2 63. Rxg3 h1=Q 64. Rg5 Qa8 65. Re5 Qa3+) (59. Rg6 Kd4 (59... Bxg3 60. Ke3) 60. f5 $1 Ke5 (60... Bxf5 61. Rf6 Be3+ 62. Ke1) 61. Ra6 Kxf5 62. Ra3 Ke4 63. Rb3 {BG}) 59... Kd4 60. f5 Bxf5 61. Rf6 Be3+ 62. Ke2 Bg4+ 63. Kf1) 57. Ra6 (57. c5 Kc6 (57... Bxc5 58. Ra6 f5 ( 58... Bf2 $2 59. Rxf6 Bxg3 60. Ke3 Ke7 61. Ra6 h4 62. Ra7+ $11) (58... Ke7 59. Ke1) 59. Ke1 Kc7 {BG : voir 46 Re1}) (57... f5 58. Rc3 Kc6) 58. Ra6+ (58. Rc3 f5 $22 59. Kc2 (59. Kd3 Bxg3) 59... Bd4 $1 (59... Bxc5 60. Kd3 (60. Kd2 Kd5 $19 {BG})) (59... Be2) 60. Rc4 Bxc5 {BG} 61. Kd3 Bf3) (58. Kd3 Bxg3) 58... Kxc5 59. Rxf6 Kd4 {BG} 60. Ra6 (60. Rd6+ Ke4) 60... Bxg3 61. Ra4+ Kd5 62. Ke3 (62. Kd3 h4 63. Ra5+ Ke6 64. Rg5 Bf3 65. Ke3 Bb7) 62... Be1 (62... h4 63. f5 $1 Bxf5 64. Kf3 $11) 63. Ra8 $17) 57... Bxg3 58. Rxf6 Ke7 (58... h4 {(given as "simpler" by BG but...)} 59. Ke3 h3 60. Rh6 h2 61. c5 $1 (61. f5 $2 Ke7 $1 ( 61... Bxf5 $2 62. Kf3 $8 Be5 63. Rh4 $8) 62. f6+ Kf7 63. c5 Bd1 64. c6 Ba4 $19 {BG}) 61... Ke7 62. c6 $8) 59. Ra6 h4 $1 (59... Bxf4+ 60. Kd3 $1 (60. Ke1 h4 { (- + according to BG, mysteriously invoking the "theory" -- ? -- )} 61. Kf2 h3) 60... h4 61. Ke4 Bb8 62. Rg6 Be6 63. Rh6 h3 64. Rxe6+ Kxe6 65. Kf3 $8 $11) 60. Ke3 h3 61. c5 h2 62. Ra1 {"The sealed move, in the last game that I ajourned" (BG)} (62. Rh6 Kf7 $19 (62... Kf8 63. c6 Kg7 $19)) ( 62. Ra7+ Bd7) 62... Kf6 $1 {"It took me an hour and a half of home analysis to find the win" (BG).} ({"it was easy to fall into the trap"} 62... Kd7 $2 63. Rc1 Kc6 64. Ke4 Be2 (64... Bf2 65. Rh1 $8 Bg1 66. f5 $8 Bh3 67. Kf3 $8 Bxf5 68. Kg3 $11) 65. Ke3 $1 Bh5 {(looks like a Z, but is not one)} 66. Ra1 $3 $11 {BG} (66. Ke4 $2 Bf2 67. Rh1 Bg1 68. f5 Bf7 69. Kf4 Bd5 $8) (66. f5 $2 Bf7 67. Kf3 Be5 $1) 66... Bf7 (66... Kxc5 $2 67. Ra5+) 67. Kf3 $8 Bh4 68. Kg2 $11) 63. Rb1 (63. Ke4 Kg6 (63... Bh5 $1 64. c6 Ke7) 64. c6 Kh5 65. c7 (65. Rb1 Kh4 66. Rh1 Kh3 67. f5 Kg2 68. Rxh2+ Bxh2 69. f6 Be6 70. Kd4 Kf3 71. Kc5 Bc7 72. Kb5 Ke4 73. Ka6 Kd5 74. Kb7 Kd6 {BG}) 65... Kh4 66. Ke3 (66. f5 Bxc7) 66... Kh3 67. Ke4 (67. Rc1 Kg2 68. Rc2+ Kf1 $19 {BG} 69. Rc1+ Be1 $19) 67... Bc8 68. Rc1 Bf2 $1) (63. c6 {(the main variation)} Ke7 $8 64. Rc1 Kd8 $8 65. c7+ Kc8 $8 66. Ke4 Be2 $8 (66... Bf2 $6 67. Rh1 $1 Bg1 $2 68. f5 $8 Bh5 69. Kf4 $8 Bf7 70. Kg3 $8) 67. Ke3 (67. f5 Bxc7 (67... Ba6 $2 68. f6 $1 (68. Kf3 $2 Bd6 $1 69. f6 Bb7+) 68... Bb7+ 69. Kf5 h1=Q 70. Rxh1 Bxh1 71. f7 $8 Bd6 72. Kg6 $8 Bf8 73. Kh7 $8 Bd5 74. Kg8 $8 Bc5 75. Kg7 $8 Bd4+ 76. Kg6 $8 $10 ) (67... Bd6 68. f6 Bc4 69. Kd4 Ba6 70. Kd5 Ba3) 68. f6 Kd7 69. f7 Bd6 $8 70. Rh1 Ke7 $8 71. Ke3 Bb5 $19) (67. Ra1 Kxc7 68. Ke3 Bh5 69. Rh1 Kd6) 67... Bh5 $22 {(this time a real Z)} 68. f5 (68. Ke4 Bf2 $8 69. Rh1 Bg1 70. f5 Be8 $19 {BG}) (68. Ra1 Kxc7) 68... Bd6 $1 (68... Bxc7 $2 69. Kf2 $8 Kd8 (69... Bf7 70. Rxc7+ $1) 70. Kg2 $8 Bf7 (70... Bf4 71. Rh1) 71. Rxc7) (68... Bf7 $1 69. Kf3 ( 69. Ke4 Bxc7) 69... Bd6) 69. Ke4 (69. Kf2 Bf7) 69... Be8 $19) 63... Kf5 $1 64. c6 Bxf4+ 65. Kf2 Bh3 $8 66. Kf3 Bc7 67. Rb5+ $6 (67. Re1 Kg5 68. Rc1 Kh4 $1 ( 68... Bf5 $1) 69. Rc4+ Bf4 $1 70. Rxf4+ Kg5) 67... Kf6 68. Rb1 Be6 (68... Bb6 69. Rh1 (69. Rd1 Bg1 $19) 69... Bc7 (69... Bg1 70. Kg3 $10) 70. Rc1 Be6 71. Ke4 Kg5 $19) 69. Rd1 (69. Ke4 Bf5+) 69... h1=Q+ (69... Bd5+) 0-1