Master's words
---
Thank you to the lucky and courageous ones who were able to override the criminal ukases of the Gallic railway saboteurs.
Let's finish with the world solving championship. The first 3# was the most resistant. We will only give the selfmate 6# on request, as we consider it to be quite difficult. On the other hand, the 3# selfmate should delight all fans of this genre, and has a good chance of seducing the others. Finally, the 4#, on which a megalomaniac of a neighbouring country dried. Thank you, Mr.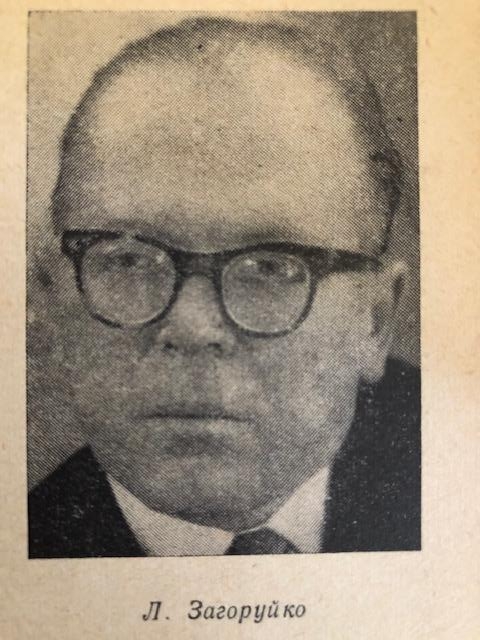 Zagorouiko, who for fifty years have been one of my favourite composers. I had an intuition of the key very quickly, but it took me some time, even a long time, to discover the threat.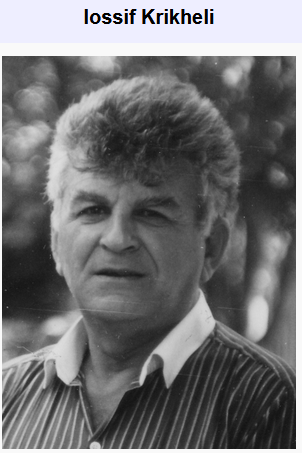 An event in the selfmate field: the quadruple promotion doubled, but by the same side. It's Selivanov's doing. This is witchcraft. I'll leave the solution, but you know what I think of those who read it right away.

A few other problems for training. A little Krikheli festival (two helpmates, including an echo-chameleon, and a 10# -- same note on the solution).

Another bunch of promotions (I remind you that a 2# helpmate "with set play" also has a solution in 1.5 moves, as the hipsters say). A historical reminder: Dawson considered multi-solution helpmates to be illegitimate. The composers under his influence forbade them, limiting themselves to the "apparent play" form, which allowed them to shine... on certain themes. For problems with twin strategic lines, this form is not suitable, according to Ch. Feather, because it leads to too much material expenditure to prevent the JA from being realised after a waiting move.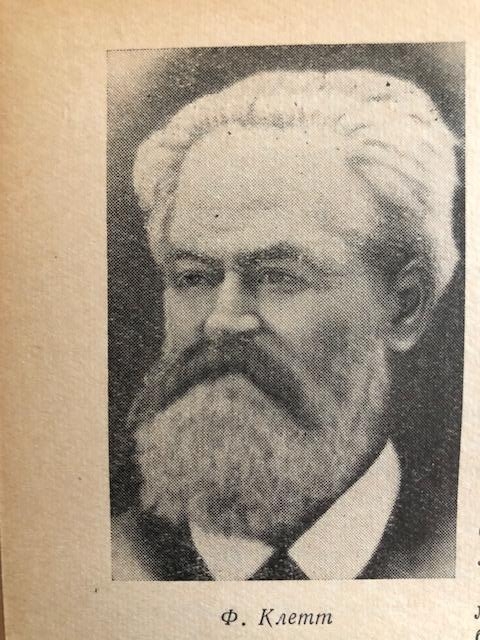 A cyclic 3# helpmate and an echo in 4. Direct category, two mats in 2. One is a true Novotny: without a dual threat, as they should always be. The other one has a twin, a rare phenomenon for direct mats. A spectacular German 3# and two multimoves, one with its solution, not to be read. A tip instead: you need to get rid of the g5 pawn.

A rook endgame? Not at all, it's a decoy. It is a Queen vs. Rook and Knight struggle in which, a la Mandler, the good in one variation becomes bad in the other and vice versa.

Igor Zaitsev on the loose: this is an unbridled analysis of a Queen sacrifice that could have happened in Karpov-Kasparov (23rd of the 1986 match). The commentator forgot a defensive move... inhuman. How can you blame him? There are many effects here, including an original sort of echo-chameleon.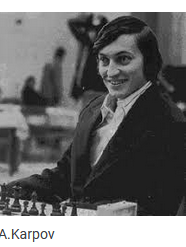 A deliberate contrast with last week's game: today's game is very much in the "official" style of White's player. And against a monster of the endgames! The irresistible force against the unshakeable wall, so to speak. Always with those little combinations that put the maximum pressure on. The computer, impressed, discovers others (as a tribute to White's player?). Note that, in the 21...Rd8 variation, the move 27 Rc7! had escaped our attention.

See you, God willing, in a fortnight time on 25 October.
Have a good time.
AV
Master's diagrams
[Event "3#"] [Site "?"] [Date "1948.??.??"] [Round "?"] [White "Kofman, R."] [Black "0452.46"] [Result "1-0"] [SetUp "1"] [FEN "b7/r1pp3K/1p2P3/p2kB1N1/B3p1N1/PPR3p1/4P3/8 w - - 0 1"] [PlyCount "1"] [EventDate "1948.??.??"] 1. -- 1-0 [Event "s#3"] [Site "?"] [Date "1971.??.??"] [Round "?"] [White "Anderson, GF."] [Black "0558.56"] [Result "0-1"] [SetUp "1"] [FEN "1n6/1N1p2B1/1R1b4/2R1N3/3kB3/2p1pP1p/pPP1P1pP/rn4K1 w - - 0 1"] [PlyCount "1"] [EventDate "1971.??.??"] 1. -- 0-1 [Event "4#"] [Site "?"] [Date "1988.??.??"] [Round "?"] [White "Zagorouiko, L."] [Black "4868.26"] [Result "1-0"] [SetUp "1"] [FEN "1K4n1/p1Q5/pR4p1/3NRp1q/pN1k2p1/1b1P2b1/nr2rP2/8 w - - 0 1"] [PlyCount "1"] [EventDate "1988.??.??"] 1. -- 1-0 [Event "s#5"] [Site "?"] [Date "2011.??.??"] [Round "?"] [White "Selivanov, A."] [Black "4888.45"] [Result "0-1"] [SetUp "1"] [FEN "1Q4B1/2P2P1N/2PPk3/2Bp1pp1/n2K1b2/1ppbN2q/2rr4/RRn5 w - - 0 1"] [PlyCount "10"] [EventDate "2011.??.??"] 1. Bb6 $3 {(2 f8R+)} b2 (1... Nxb6 2. f8=N+ {[#]} Kxd6 3. c8=N+ {[#]} Kxc6 4. Ne7+ Kb5 5. Rxb3+ Nxb3#) (1... Bxd6 2. c8=B+ {[#]} Ke7 3. f8=B+ {[#]} Ke8 4. Bxf5+ Bxb8 5. Bg6+ Bxg6#) (1... Qxh7 2. c8=Q+ {[#]} Kf6 3. f8=Q+ {[#]} Kg6 (3... Qf7 $2 4. Qxf5+ Bxf5#) 4. Qcxf5+ Kh5 5. Qxh7+ Bxh7#) (1... Qh5 $2 2. Qe8+ Kxd6 3. Nxf5+ Bxf5#) (1... Kxd6 $2 2. c8=Q+ (2. c8=R+ Ke7 3. Bd8+) 2... Ke7 3. Qe6+ (3. Qd8+) 3... Kxe6 4. Qe5+) ( 1... Nb2 $2 2. f8=N+ Kxd6 3. Bc5+ Kxc6 4. Ra6+) 2. f8=R+ {[#]} Kxd6 3. c8=R+ {[#]} Ke7 4. Rf7+ Ke6 5. Qe5+ Bxe5# {Double AUW. In the 3 variants other than the threat-variant, the nature of the defending black piece dictates the nature of the promotions.} 0-1 [Event "h#2 2 sol"] [Site "?"] [Date "1963.??.??"] [Round "?"] [White "Krikheli, I."] [Black "3325.23"] [Result "1-0"] [SetUp "1"] [FEN "6B1/5N1n/2r5/3kB1p1/2p1q1P1/2p5/2P1NK2/8 b - - 0 1"] [PlyCount "1"] [EventDate "1963.??.??"] 1... -- 1-0 [Event "h#5,5"] [Site "?"] [Date "1967.??.??"] [Round "?"] [White "Krikheli, I."] [Black "3301.01"] [Result "1-0"] [SetUp "1"] [FEN "3q2r1/7K/4p3/8/8/7N/8/5k2 w - - 0 1"] [PlyCount "1"] [EventDate "1967.??.??"] 1. -- 1-0 [Event "h#2 set play"] [Site "?"] [Date "1925.??.??"] [Round "?"] [White "Kemp, CE."] [Black "0016.23"] [Result "1-0"] [SetUp "1"] [FEN "4n3/1P1Pk3/n2p4/3p3B/3p4/3K4/8/8 b - - 0 1"] [PlyCount "1"] [EventDate "1925.??.??"] 1... -- 1-0 [Event "h#3 3 sol"] [Site "?"] [Date "1970.??.??"] [Round "?"] [White "Trumper, WB & Vlietinck A"] [Black "3705.00"] [Result "1-0"] [SetUp "1"] [FEN "5r2/3R1N2/1r6/5kn1/8/N7/K7/4q3 b - - 0 1"] [PlyCount "1"] [EventDate "1970.??.??"] 1... -- 1-0 [Event "h#4 2 sol"] [Site "?"] [Date "2011.??.??"] [Round "?"] [White "Shorokhov, B."] [Black "3070.01"] [Result "1-0"] [SetUp "1"] [FEN "8/b7/2b5/B2k4/1Kp5/5q2/8/8 b - - 0 1"] [PlyCount "1"] [EventDate "2011.??.??"] 1... -- 1-0 [Event "10#"] [Site "?"] [Date "1972.??.??"] [Round "?"] [White "Krikheli, I."] [Black "0785.26"] [Result "1-0"] [SetUp "1"] [FEN "NNkn2RK/1pB1b1p1/1p5p/3B2P1/1p6/1r1P2p1/8/1b2r3 w - - 0 1"] [PlyCount "19"] [EventDate "1972.??.??"] 1. Bf4 $1 (1. Bf3 $2 Re4 $3 {[#]} 2. Bxe4 Bxd3 3. Bd5 Bf5 $1) (1. Bg2 $2 Rh1 $1) 1... Bc5 (1... Rxd3 $2 2. Nxb6#) (1... Re5 $2 2. Bxe5 Bc5 3. Be6#) 2. Bf3 $1 (2. Bg2 $2 Rh1 $1 3. Bf3 hxg5+) 2... h5 3. Bg2 $1 {[#]} Rh1 4. Bd5 $1 {[#]} (4. Bc7 $2 Rxd3 $1) 4... Re1 5. Bc7 $1 {[#]} Be7 {Starting position wit bPh6 on h5.} (5... Bf8 $2 6. Rxf8) 6. Bg2 $1 {[#]} (6. Be5 $2 Rxe5) 6... Rh1 (6... Re6 7. Bh3 Bf8 8. Rxf8 Rxd3 9. Bxe6+ Rd7 10. Bxd7#) 7. Be5 $1 Bc5 8. Bd5 $1 {[#]} Rxd3 (8... Bd6 9. Bxd6) 9. Be6+ Rd7 10. Bxd7# 1-0 [Event "2#"] [Site "?"] [Date "1953.??.??"] [Round "?"] [White "Joergensen, W."] [Black "1451.12"] [Result "1-0"] [SetUp "1"] [FEN "b3Q3/5p2/3B4/7r/P2k4/2N1p3/4B3/K1R5 w - - 0 1"] [PlyCount "1"] [EventDate "1953.??.??"] 1. -- 1-0 [Event "2# b) wKh8"] [Site "?"] [Date "1954.??.??"] [Round "?"] [White "Latzel, G."] [Black "1222.11"] [Result "1-0"] [SetUp "1"] [FEN "4KBN1/6P1/7p/6k1/5N2/3R4/4R3/1Q1B4 w - - 0 1"] [PlyCount "1"] [EventDate "1954.??.??"] 1. -- 1-0 [Event "3#"] [Site "?"] [Date "1878.??.??"] [Round "?"] [White "Klett, Ph"] [Black "1024.66"] [Result "1-0"] [SetUp "1"] [FEN "8/3p3B/1p1p2n1/1K1P1k2/2ppN2p/2P2P1P/3P2PB/1Q6 w - - 0 1"] [PlyCount "1"] [EventDate "1878.??.??"] 1. -- 1-0 [Event "7#"] [Site "?"] [Date "2006.??.??"] [Round "?"] [White "Marker, Y."] [Black "0888.28"] [Result "1-0"] [SetUp "1"] [FEN "5b2/5r2/1p3pp1/4pkp1/r5b1/p4n1n/BpPpR1PB/1K1N1R1N w - - 0 1"] [PlyCount "1"] [EventDate "2006.??.??"] 1. -- 1-0 [Event "18#"] [Site "?"] [Date "2006.??.??"] [Round "?"] [White "Kutzborski, D."] [Black "0357.58"] [Result "1-0"] [SetUp "1"] [FEN "6n1/ppKB1p2/3B1p1p/3k1NPP/rp3p2/3P3P/n3P1pb/8 w - - 0 1"] [PlyCount "35"] [EventDate "2006.??.??"] 1. Be8 $1 (1. Bc8 $2 fxg5 $1) 1... Ke6 2. Nd4+ Kd5 3. Nb3 $1 {[#]} Ke6 4. Bd7+ Kd5 5. Bb5 $1 Ke6 6. Bc4+ $3 {[#]} Kf5 7. Nd4+ $1 Kxg5 8. Nf3+ Kf5 (8... Kxh5 $2 9. Bxf7#) 9. Bb5 $1 Ke6 10. Bd7+ Kd5 11. Be8 Ke6 12. Nd4+ Kd5 13. Nf5 $1 Ke6 14. Bd7+ Kd5 {Starting position without Pg5.} 15. Bc8 $1 {[#]} g1=Q (15... Ra6 16. Bxb7+ Rc6+ 17. Bxc6+ Ke6 18. Nd4# (18. Ng7#)) 16. e4+ $3 {[#]} fxe3 17. Bxb7+ Ke6 18. Nd4# $1 1-0 [Event "?"] [Site "?"] [Date "1999.??.??"] [Round "?"] [White "Matous, M."] [Black "+0400.12d3b4"] [Result "1-0"] [SetUp "1"] [FEN "8/1p2r3/P6R/8/1k6/3Kp3/8/8 w - - 0 1"] [PlyCount "27"] [EventDate "1999.??.??"] [EventCountry "YUG"] 1. Rb6+ $8 (1. a7 $2 e2 $1 (1... Re8 $1)) 1... Ka5 (1... Ka4 2. axb7 $8) (1... Kc5 2. axb7 $8 e2 3. b8=Q Re3+ (3... e1=Q 4. Qd6#) 4. Kc2 $1 Rc3+ 5. Kd2) 2. axb7 $8 (2. Rxb7 $2 Re8 $8 (2... Re6 $2 3. a7 $8 Ra6 4. Kxe3 Ka4 5. Rb1 $1) 3. a7 e2 $11) 2... e2 (2... Kxb6 3. b8=Q+ $8 Kc6 4. Qc8+ $8 Kd6 5. Qd8+ $8) 3. Rb5+ $3 {[#]} (3. b8=Q $4 {(would win if the bK were elsewhere, but here the white pieces are too badly coordinated: an exceptional case with heavy pieces where the camp with the move goes until losing)} e1=Q $8 4. Rb5+ (4. Rb1 Rd7+) (4. Qd6 Re3+) 4... Ka4 $8 $19 5. Qa8+ Kxb5 6. Qd5+ Kb6 $8 7. Qd6+ Kb7 $8 8. Qd5+ Kc7) 3... Ka4 (3... Kxb5 4. b8=Q+ $8 Kc5 (4... Ka4 5. Qf4+ $1 Kb3 6. Qc4+ $1) 5. Qc8+ $8 Kb5 (5... Kd6 6. Qd8+ $8 Rd7 7. Qb6+) (5... Kb6 6. Qd8+ $8) 6. Qc4+ $8 (6. Qf5+ $2 Kb4 $8 7. Qf4+ Kc5 $8 8. Qc4+ Kd6 $8 $11) 6... Kb6 7. Qb4+ $8) ( 3... Ka6 4. b8=Q $8 Re3+ 5. Kc4 (5. Kc2 Rc3+ 6. Kb2 $1) 5... Re4+ 6. Kc5 Re5+ 7. Qxe5) 4. Rb4+ $3 {[#]} Ka3 5. Rb3+ $3 {[#]} Ka2 (5... Kxb3 6. b8=Q+ Ka2 7. Kc2 {texte}) 6. Rb2+ $3 {[#]} Ka1 (6... Ka3 7. b8=Q Re3+ 8. Kc2 Rc3+ 9. Kd2 $1) 7. Rb1+ $3 {[#]} Kxb1 ( 7... Ka2 8. b8=Q) 8. b8=Q+ $8 Ka2 (8... Ka1 9. Kc2 $8 e1=N+ 10. Kd1 $3 {[#](the wK uses the access in b3... starting by moving away from it)} (10. Kc3 $2 Re2 $3 {[#] because White has no check on b3} (10... Re3+ $2 11. Kd2 $8) 11. Qa8+ Kb1 $1 (11... Ra2 12. Qh1 Rc2+ 13. Kb3 Rb2+ $8) 12. Qb7+ Kc1) (10. Kb3 $2 Re3+ $8 11. Kc4 Nc2 (11... Re2)) (10. Kd2 $2 Nf3+ $8 11. Kd3 Ne1+ $8 12. Kd4 Re2 $8) ( 10. Kc1 $6 {(waste of time)} Nd3+ 11. Kc2 $8) 10... Nd3 (10... Ka2 11. Qd6 $1 Re8 12. Qd7 Re5 13. Qa4+) 11. Qb5 $3 {[#]} (11. Qb6 $6 Rd7 12. Qb5 $1 Rd6 13. Kc2 $8 Ne1+ 14. Kc3 Rd3+ 15. Kc4) (11. Qg3 $2 Rd7 $3 12. Qg1 (12. Kc2 Nb4+ $8) 12... Kb1 13. Kd2+ Nc1+) (11. Qb3 $2 Re1+ $1 (11... Nb2+ $1) 12. Kd2 Re2+ $3 13. Kc3 Nb2 $1) 11... Nb2+ (11... Re3 12. Kc2 $1 (12. Kd2 Rg3 13. Qa5+ Kb2 14. Qb6+ Ka2 15. Qa7+) 12... Ne1+ 13. Kd2 $1 Re4 (13... Ng2 14. Qf1+) 14. Kc1 (14. Qa6+ Kb2 15. Qb7+)) (11... Re1+ 12. Kd2) 12. Kc2 $8 (12. Kd2 $2 Kb1 $11) 12... Rc7+ 13. Kb3 $3 {[#](which did not exist with the bK on a2)} (13. Kd2 $2 Rc4 $1) 13... Rc4 14. Qe5 $1 (14. Qa5+ Kb1 15. Qe1+ Rc1 16. Qe4+) 14... Rb4+ 15. Kxb4 {and the Knight is pinned}) (8... Kc1 9. Qf4+ $1 Kb1 10. Qb4+) 9. Kc2 $8 (9. Qh2 $2 { (waste of time)} Ka1 10. Qh8+ $8 Ka2 11. Qa8+ Kb1 12. Qb8+ $8 Ka2 13. Kc2) 9... e1=N+ 10. Kc3 $3 {[#]In relation to the suite 8...Ka1, the good becomes bad and vice-versa.} (10. Kd1 {(waste of time)} Nd3 11. Kc2 $8 (11. Qb5 $2 Nb2+ $8 12. Kc2 Rc7+ {(no access on b3)} 13. Kd2 Rc4 $1) 11... Ne1+ 12. Kc3) 10... Re3+ (10... Re2 11. Qb3+ $3 {[#](which did not exist with the bK on a1)} Ka1 12. Qd1+ $8) 11. Kd2 $8 Re7 (11... Rb3 12. Qa7+ Ra3 13. Qf7+ $8) 12. Qa8+ $1 (12. Qb6 $1 Nf3+ (12... Ng2 13. Qa5+ Kb3 14. Qb5+) (12... Re5 13. Kc3 $1) 13. Kc3 $1 ) 12... Kb2 13. Qd5 $1 (13. Qc6 $1 Kb3 14. Qb5+) 13... Nc2 14. Qb5+ $8 1-0 [Event "Wch"] [Site "London/Leningrad"] [Date "1986.??.??"] [Round "23"] [White "Karpov, An"] [Black "Kasparov, G."] [Result "1/2-1/2"] [ECO "A30"] [WhiteElo "2705"] [BlackElo "2740"] [PlyCount "63"] [EventDate "1986.07.??"] [EventType "match"] [EventRounds "24"] [EventCountry "URS"] {42/39} 1. Nf3 Nf6 2. c4 b6 3. g3 c5 4. Bg2 Bb7 5. O-O g6 6. d4 cxd4 7. Qxd4 Bg7 8. Nc3 d6 9. Rd1 Nbd7 10. b3 $146 (10. Qh4 {41/37}) 10... Rc8 (10... O-O 11. Qh4 {(/\ Bh6+/= IZ)} Ne4 12. Nxe4 Bxa1 13. Bh6 Bf6 14. Nxf6+ Nxf6 15. Bxf8 Qxf8) 11. Bb2 O-O 12. Qe3 (12. Nd5 Bxd5 (12... a6 $1 {GK}) 13. cxd5 Rc2 {(I. Zaitsev)} 14. Rd2 $1 Nh5 15. Rxc2 $1 {GK} Bxd4 16. Nxd4) 12... Re8 (12... Ne4 13. Na4 (13. Nxe4 Bxb2 14. Rab1) 13... Bxb2 14. Nxb2 $14) 13. Rac1 (13. Rd3 a6 14. Rad1 Ne4 (14... Nc5 15. Rd4 $13 {IZ} Nfe4 $1 16. Nxe4 Bxe4 17. R4d2 Bxb2 18. Rxb2 Qd7) (14... b5 $1 15. cxb5 axb5 16. Nxb5 Ng4 $1 (16... Nc5)) 15. Ng5 {[#]} ( 15. Bh3 f5) 15... Nxc3 16. Nxf7 $1 {[#](I. Zaitsev)} (16. Bxc3 Bxg2 17. Bxg7 Kxg7 18. Kxg2) 16... Kxf7 (16... Nxd1 $2 17. Qe6 Qc7 18. Nh6+ Kh8 19. Qg8+ Rxg8 20. Nf7#) 17. Bxb7 Nxd1 18. Qe6+ $3 {[#]} Kxe6 (18... Kf8 19. Bd5 $18) 19. Bd5+ Kf5 20. Rf3+ Kg4 $8 (20... Kg5 $2 21. Bc1+ Kh5 22. Rf4 $1 Bf6 (22... g5 23. Bf7+ Kh6 24. Rh4#) 23. Rh4+ Bxh4 24. Bf3#) 21. Rf4+ (21. Bc1 $1 g5) 21... Kg5 $8 (21... Kh5 $2 22. Rh4+ Kg5 23. f4+ Kf5 24. e4#) 22. Bxg7 {(/\ 23. h4 Kh5 24. Bf3#)} ( 22. Bc1 $4 Bb2 $3 {[#]} 23. Bd2 Kh6 $19) 22... Ne5 $8 23. Rh4 $8 {(threatens Bh6+ or f4+)} Ne3 $1 {[#]} (23... Nf3+ $1 {(not considered by IZ)} 24. exf3 $8 {(threatens Bh6+ followed by Rf4+ and the return Bg7#)} (24. Bxf3 $2 Rf8) 24... Qd7 {(this move intended to control the white squares will lead to a perpetual on... white squares !)} (24... e5 {(this move to control the black squares will lead to a perpetual on... black squares !)} 25. Rxh7 $8 (25. f4+ $2 Kf5 $1) 25... Rf8 $8 (25... Re7 $2 26. h4+ $8 Kf5 27. g4+ $8 Kf4 28. Bh6+ $8) (25... e4 $2 26. Bh6+ $8 Kf5 27. Rf7+ $8 Qf6 28. fxe4+ Ke5 29. f4+ Kd4 30. Rxf6 Nc3 31. Rxd6 Nxd5 32. exd5 $16) 26. Be6 $8 (26. Be4 $2 Rxf3 $3) 26... Rf4 27. h4+ Rxh4 28. gxh4+ Kf4 29. Bg4 e4 30. Bh6+ Ke5 31. Bg7+ Kf4 $11) (24... e6 $2 25. Be4) ( 24... Rf8 25. Rg4+ Kh5 26. Rh4+) 25. Rxh7 $8 Rh8 (25... Rf8 26. h4+ Kf5 27. Be4+ {idem}) (25... Qh3 $2 26. Rxh3 Kf5 27. Rh4) 26. h4+ Kf5 27. Be4+ Ke6 28. Bd5+ $8 Kf5 $11 {perpetual echo chameleon check !}) (23... Rxc4 24. bxc4 Nf3+ $8 25. exf3 Rg8) 24. Be6 $8 {(/\ f4#)} Rf8 (24... Ng2 25. Rxh7 Rf8 {idem}) 25. Rxh7 $8 {(/\ h4#)} (25. f4+ $2 Rxf4 26. Rxf4 Nf5 $19) 25... Ng2 $3 {[#]} (25... Nf5 $2 26. f4+ Kg4 27. Rh4#) (25... Rf4 $2 26. h4+ Rxh4 27. Rxh4 Qf8 28. f4+ Qxf4 29. gxf4+ (29. Rxf4 $11) 29... Kxh4 30. Bxc8 $16 {I Zaitsev} Nc6 31. Bd7 (31. Kf2) 31... Nb8 32. Be8) (25... Rf5 $2 26. f3 $8 Rf4 (26... Nxf3+ 27. exf3) 27. h4+ Rxh4 28. Rxh4 Qf8 $8 29. f4+ {idem}) 26. Kxg2 $8 Rxf2+ $8 27. Kxf2 Ng4+ $8 (27... Qf8+ $2 28. Bxf8 Rxf8+ 29. Ke3) 28. Kg1 Nxh2 $8 29. Kxh2 (29. Rxh2 Rc5) (29. Rh4 Rc5 30. Kxh2 Qc7 31. Rg4+ Kh5 32. Rh4+) 29... Rc5 (29... Qe8 30. Rh4) 30. Rh4 (30. Rh8 Qc7 31. Rh4) 30... Rf5 31. e4 Rf2+ 32. Kg1 Rxa2 33. Rg4+ Kh5 34. Rh4+ Kg5 $11) 13... a6 (13... Ne4 14. Rc2 (14. Nd4 Nxc3 15. Bxc3 Bxg2 16. Kxg2 Rc5 17. Qf3 $11) (14. Nxe4 Bxb2 15. Rc2 Bg7 16. Rcd2 $14) 14... Nxc3 15. Bxc3 Bxc3 16. Rxc3 $14) 14. Ba1 $6 (14. Ne5 $6 Bxg2 15. Nxd7 Ng4 (15... Qxd7 16. Kxg2 b5) 16. Qxb6 Qxd7 17. Kxg2 Rc6 18. Qb4 Qf5 (18... Rc5 $4 {(/\ Nh2)} 19. Qxc5 $1 {(oublié par IZ !)} dxc5 20. Rxd7) 19. Rf1) (14. Rc2 {/\ Qc1-a1+/=} ) 14... Rc5 {[/\ b5] [#]} 15. a4 (15. Na4 Rh5 {/\ b5}) 15... Qa8 $1 $11 16. Ne1 Rf5 {[#]} (16... Bxg2 17. Nxg2 Rh5 18. Qf3 Qxf3 19. exf3 Ne5 20. Ne1) 17. Bxb7 Qxb7 18. f3 h5 (18... Nc5 19. Rb1) (18... Ne5 19. Nd5) 19. Ng2 Rc5 (19... d5 $2 20. cxd5 Nxd5 21. Nxd5 Rxd5 22. Rxd5 Qxd5 23. Bxg7 Kxg7 24. Rc7 e5 (24... Nc5)) 20. Bb2 (20. Nf4 $6 Bh6) 20... Rcc8 21. Ba3 Nc5 22. Rb1 Ne6 $11 23. Qd3 Nc7 (23... Nd7) 24. Nf4 b5 $1 25. cxb5 axb5 26. Nxb5 (26. axb5 $2 Qa7+ 27. b6 Qxb6+ $15) 26... Nxb5 27. Qxb5 Qxb5 28. axb5 Rb8 29. Bb2 Rb7 {[#]} (29... Rxb5 30. Bxf6 Bxf6 31. Nd5 Reb8 32. Nxf6+ exf6 33. Rxd6 Rxb3 34. Rxb3 Rxb3 35. Rxf6 $14) 30. b6 Reb8 31. b4 Nd7 32. Bxg7 1/2-1/2 [Event "Thessaloniki (ol) "] [Site "?"] [Date "1988.??.??"] [Round "?"] [White "Karpov, An"] [Black "Andersson, U."] [Result "1-0"] [ECO "E11"] [WhiteElo "2725"] [BlackElo "2625"] [PlyCount "107"] [EventDate "1988.??.??"] {46/646} 1. d4 Nf6 2. c4 e6 3. Nf3 Bb4+ 4. Bd2 (4. Nc3) (4. Nbd2 {: "I don't find any particular merit in this move." (AK)}) 4... Bxd2+ (4... a5) (4... Qe7) (4... c5 5. Bxb4 cxb4 6. g3 b6 7. Bg2 Bb7 8. O-O O-O 9. Qb3 a5 10. a3 Na6 11. Nbd2 Rc8 (11... Qe7 12. Rfd1 d6 13. Ne1 Bxg2 14. Nxg2 Rfd8 15. Ne3 Qe8 16. Qd3 {Karpov,A (2710)-Korchnoi,V (2625)/Amsterdam 43/683 1987} Ra7) (11... d6 12. Rfd1 Rc8 13. Ne1 Bxg2 14. Nxg2 Qc7 15. Ne3 e5 16. Qd3 {Salov,V (2630) -Seirawan,Y (2610)/Barcelona 47/647 1989} Qc6) 12. Rac1 d6 13. Rfd1 Qe8 14. Qe3 Qa4 15. b3 (15. d5 exd5 16. Qxb6 Nc5 17. axb4 Qxb4 18. Qxb4 axb4 19. Nd4 {1/ 2-1/2 Schussler,H (2525)-Nikolic,P (2585)/Thessaloniki (ol) 46/(727) 1988}) 15... Qxa3 16. Qd3 $1 {[#](threatens Qc2 and Ra1)} (16. Nb1 Qb2 17. Ne1 Bxg2 18. Rc2 Qa1 19. Nc3 Nd5 $1 {[#]} 20. Nxd5 Qxd1 21. Ne7+ Kh8 22. Rc1 Qxc1 23. Qxc1 Rc7 24. Kxg2 Rxe7 25. Qg5 Ra7 26. Qb5 Rb8 $11 {AK}) 16... Qb2 (16... a4 17. Ra1 Qb2 18. Rxa4) 17. c5 $1 a4 (17... d5 18. c6 Nb8 19. Rc2) 18. bxa4 Qa3 19. Qb5) 5. Qxd2 O-O (5... d5 6. Nc3 O-O 7. e3 Qe7 8. Rd1 b6 (8... Rd8 {45/(626)}) 9. cxd5 exd5 10. Be2 Nbd7 11. O-O Bb7 12. b3 (12. Qc2 c5 13. Qf5 Rfd8 14. Ne5 Nf8 15. Rd2 Ne6 16. Ng4 {1/2-1/2 Sisniega,M (2425)-Spassky,B (2560)/Thessaloniki (ol) 46/ (674) 1988}) 12... c5 13. Qb2 $14 {(/\ Qa3 AK)} h6 14. Qa3 Rfc8 15. Rc1 Kf8) 6. g3 d5 7. Bg2 Nbd7 8. O-O c6 9. Rc1 (9. b3 b6 10. Nc3 Ba6 {E 15}) 9... Qe7 (9... b6 {39/582} 10. b4 (10. Qf4 Bb7 11. Nbd2 Re8 12. b4 a5 13. a3 axb4 14. axb4 c5 15. bxc5 Rxa1 16. Rxa1 bxc5 {Sasikiran,K (2681)-Jobava,B (2710)/ Khanty-Mansiysk 2010}) 10... Bb7 11. Qb2 a5 12. cxd5 Nxd5 13. bxa5 Rxa5 14. Nbd2 Qe7 15. Nc4 Ra4 (15... Rb5 $6 16. Qc2 c5 17. e4 {Van Wely,L (2675) -Kacheishvili,G (2599)/Philadelphia 2011} Nc7 18. Nfe5 cxd4 19. a4) 16. e4 ( 16. a3 b5 17. e3 Rfa8 18. Nce5 Nxe5 19. Nxe5 Qd6) 16... N5f6 17. e5 (17. Nxb6 $4 Rb4) 17... Nd5 18. Nd6 Ba8 $11) 10. Qe3 $1 {[#]A Spassky's idea.} (10. Qf4 dxc4 11. Rxc4 Nd5 12. Qg5 Qxg5 13. Nxg5 Rd8 14. Nd2 Ne7 15. Ndf3 b6 16. Ne4 Ba6 17. Rc2 Rab8 18. b4 Nf6 19. Nxf6+ gxf6 20. a3 Kg7 21. e3 Bd3 22. Rc3 Be4 23. Nd2 Bxg2 24. Kxg2 {Caruana,F (2652)-Bruzon Batista,L (2619)/Khanty-Mansiysk 2009} a6 25. Rb1 Rd5) 10... Re8 (10... Rd8 11. cxd5 Nxd5 12. Qa3 h6 (12... Kf8 13. Qd3 N5f6 14. Rd1 Kg8 15. Nc3 b6 16. e4 Bb7 17. e5 Ne8 18. Qe3 c5 19. d5 exd5 20. Nxd5 Bxd5 21. Rxd5 Nf8 22. Rad1 Rxd5 23. Rxd5 Nc7 24. Rd2 Rd8 25. h4 { 1/2-1/2 Speelman,J (2625)-Andersson,U (2605)/Brussels 1988}) 13. e3 Kf8 14. Qxe7+ Nxe7 15. Nbd2 e5 16. Nc4 exd4 17. Nxd4 Nf6 18. b4 Rb8 19. Na5 Bd7 20. a3 Nfd5 21. Nab3 Nc7 22. a4 (22. Nc5) (22. Na5 Ncd5 23. Nab3 {1/2-1/2 Spassky,B (2565)-Andersson,U (2605)/Belfort 1988}) 22... Ne6 23. Nxe6+ Bxe6 24. Nc5 Bf5 25. b5 $14) 11. Nbd2 (11. cxd5 exd5) 11... e5 12. dxe5 Nxe5 13. Qxe5 Qxe5 14. Nxe5 Rxe5 15. cxd5 Nxd5 (15... Rxe2 16. dxc6) 16. e4 (16. e3 Bg4 $6 (16... Nf6 $1) 17. h3 Be2 18. Nb3 Rd8 (18... Re7 $2 19. Nd4 Bd3 20. Bxd5 cxd5 21. Rc3 $16 {Wells,P (2498)-Davies,N (2493)/London 2009}) 19. Nc5 Re7 20. Rc2 Bh5 21. Rd2 f5 $8 (21... f6 $2 22. e4) 22. g4 Bg6 23. gxf5 Bxf5 24. e4 b6 $8 25. exf5 bxc5 26. Rc1 Rf8 27. Rxc5 Rxf5 28. Rxc6 Nf4 29. Kh2 Nxg2 30. Kxg2 $16) 16... Nb6 $146 (16... Nc7 {45/589} 17. Nc4 Re7 18. Na5 $14 Kf8 19. b4 Rb8 20. a4 Be6 21. Rab1 a6 22. f4 f6 23. Rd1 Ke8 24. Kf2 Rd7 25. Ke3 Ke7 26. Bf3 Rxd1 27. Rxd1 Bd7 28. Rc1 Ne6 29. h4 Nd8 30. Nb3 b6 31. Be2 a5 32. bxa5 bxa5 33. Nc5 Be8 34. Bd3 Kd6 35. Kd4 Ne6+ 36. Nxe6 Kxe6 37. Kc5 Rb4 38. Rb1 $1 $16 Rxa4 (38... Rxb1 39. Bxb1 {/\ Kb6-a5+-}) 39. Rb7 $1 Bd7 40. Bc4+ $1 (40. Bf1 $2 Rxe4 41. Bh3+ f5 $8 42. Bxf5+ Kxf5 43. Rxd7 Kf6 {Karpov,A (2715)-Andersson,U (2605)/Belfort 45/589 1988}) 40... Ke7 41. e5 {/\ e6+-}) 17. f4 Re7 18. a4 a5 19. Nb3 $1 $14 {Vers c5.} f6 20. Ra3 $1 {[#]"An important finesse" (AK). One aims at the 3rd rank (defending Nb3 and considering a later Rd3) while waiting for the right moment for Nc5.} (20. Nc5 Nd7 {AK}) (20. Rc5 Be6 21. Nxa5 Nd7 22. Nxb7 (22. Rh5 $2 g6 ) 22... Ra7 23. Rxc6 Rxb7) 20... Be6 {Black could have waited too.} (20... Kf7 $142 21. Rc5 (21. Bf3 g6) 21... Be6 22. Nxa5 (22. Rxa5 Rd8 $1 $132) 22... Nd7 23. Rh5 Bg4 24. Rh4 Rxa5 25. b4 Ra6 26. Rxg4 Rb6 27. Rb3 Nc5 ) 21. Nc5 $1 Bf7 (21... Rd8 22. Nxe6 Rxe6 23. Rb3 {("the Black Queenside would be nothing but ruins" AK)} Nxa4 24. Rxb7 Kf8 (24... Rd2 $2 25. b4 $1 Rb2 26. Ra1 $1 (26. Rd1 $1 Re8 27. Rdd7) 26... Nc5 27. Rc7 $3 {[#]} (27. Rb8+ $2 Kf7 28. Rxa5 Rb1+ $8) 27... Nb3 (27... Rxb4 28. Rxa5) 28. Rd1 $8 Kf8 29. bxa5 Nxa5 30. Rd8+ Re8 31. Rdd7) (24... Red6 25. Rc4 $8 Rd4 26. Rxc6) 25. b4 Ra8 26. Ra1 (26. e5 axb4 27. Rxb4 c5 28. Bxa8 cxb4 29. Rc8+ Ke7 30. Bd5 Rb6 31. Bb3 Kd7 32. Rg8 Nc5 ) 26... axb4 27. Rxb4 Nb6 28. Rxa8+ Nxa8 29. e5 Nc7 (29... Kf7 30. Bh3) 30. Rb8+ Kf7 31. Rc8 Nd5 32. Bh3 $1 (32. Rxc6 Nxf4 $3 {[#]} 33. gxf4 Rxc6 34. Bxc6 fxe5 $11) 32... Re8 33. Rxc6 fxe5 34. Rc5 Rd8 35. fxe5 $16 {: without Rooks, it's Ribli-Beliavsky 1985}) 22. Rd3 Rae8 23. Bh3 Nc8 $6 (23... Bg6 $6 24. Rb3 $1 {[#]} Nxa4 (24... Nc8 25. Rxb7) 25. Nxa4 Rxe4 26. Nc5 Re1+ 27. Rxe1 Rxe1+ 28. Kf2 Rc1 (28... Rh1 29. Be6+ {AK}) 29. Nxb7 Rc2+ 30. Ke3 Rxh2 31. Be6+ Kf8 32. Nxa5 $18) (23... g6 $1 24. Rd4 f5 $1 {AK[#]} 25. exf5 Re1+ 26. Rxe1 Rxe1+ 27. Kf2 Rb1 (27... Rh1 28. Bg2) 28. b3 (28. Rd8+ Kg7 29. Rd2 Nc4 30. Rd7 Rxb2+ 31. Kf3) 28... Rb2+ (28... Bxb3 29. fxg6) 29. Ke1 Rxh2 30. fxg6 hxg6 31. Rd8+ Kg7 32. Be6 Bxe6 33. Nxe6+ Kf6 34. Nc5 Rb2) 24. Bd7 $1 {[#]} Rd8 $8 25. Rcd1 {Threatens Pb7.} Nb6 $8 ( 25... b6 26. Bxc6 Rxd3 27. Rxd3 $18) 26. Bg4 Rxd3 27. Rxd3 Kf8 28. Rd8+ Re8 ( 28... Be8 29. Rb8) 29. Rd4 $1 $16 {[/\ b4]} Rb8 (29... Re7 30. b4 $1 Nc4 (30... axb4 31. Rxb4) 31. Be2) 30. Rd7 $1 {[Xb7] [#]} h5 31. Bh3 Ke8 32. Rc7 $1 {[#]} (32. Rxb7 Rxb7 33. Nxb7 Nxa4 34. Nxa5 c5 (34... Nxb2 35. Nxc6 Nd3 36. Bf1) 35. b3 Nc3 36. Bg2 h4 37. Kf2 hxg3+ 38. hxg3) 32... Na8 (32... Rd8 33. Nxb7 Rd1+ 34. Kf2 Rd2+ 35. Kf3 Bb3 36. Nxa5 Bd1+ 37. Ke3 Rxh2 38. Be6 Rxb2 39. Rxg7 Bxa4 40. Rf7 $18) 33. Rxb7 Rxb7 34. Nxb7 Nb6 35. Nd6+ $1 (35. Nc5 Ke7 36. b3 $1 Kd6 37. Nb7+ Kc7 38. Nxa5 Nxa4 39. bxa4 Kb6 40. Nxc6 {AK}) 35... Ke7 36. Nxf7 Nxa4 (36... Kxf7 37. b3 $18) 37. Nh8 $1 {[#]} Nxb2 38. e5 a4 39. Ng6+ Ke8 (39... Kf7 40. e6+ $1 Ke8 ( 40... Kxg6 41. f5+) 41. Bg2 {AK}) 40. Be6 $1 (40. Bg2 $2 Kd7 $1 (40... Kf7 41. f5) 41. f5 {AK} fxe5 $8 (41... a3 $2 42. e6+ Kc7 43. e7 a2 44. e8=Q a1=Q+ 45. Bf1 $18) 42. Nxe5+ Kd6 43. Nxc6 Kc5 $1 {[#]} 44. Kf2 (44. Na5 Kb4 45. Nc6+ Kc5 $11) ( 44. Nd8 a3 45. Ne6+ Kc4 46. Nf4 Kc5 47. Ne6+ (47. Bd5 $2 Nc4) 47... Kc4 $11) 44... a3 45. Ke3 a2 46. Nd4 $8 Nc4+ 47. Kd3 $8 Ne5+ $1 48. Kc2 Kxd4 $8 49. Kb2 $8 Ng4 $11) 40... Nd3 41. Bg8 $1 {to threaten e6, Bf7+, e7+.} fxe5 (41... Nb4 42. e6 Nd5 43. Bf7+ Kd8 44. e7+ Nxe7 45. Nxe7 $18 {AK} Kxe7 46. Bg8 g5 47. Kf2) 42. Nxe5 {Bringing the Knight back into play.} Nb4 43. Nc4 h4 (43... Nc2 44. Nd2 $1 (44. Na5 Kd7 (44... Nb4 45. Kf2 a3 46. Ke3 a2 47. Nb3) 45. Kf2 a3 46. Ke2 Nb4 47. Kd2 $1 a2 48. Nb3 $8) (44. Kf2 Kf8 $1) (44. Nd6+ $1 Kf8 45. Bc4 $1 a3 46. Ne4 $1) (44. Ne5 $2 Nb4 $1 45. Kf2 a3) 44... a3 45. Ne4) 44. Bh7 hxg3 45. hxg3 Ke7 46. Be4 Kf6 47. g4 Ke6 48. Kf2 Nd5 49. Kf3 Nb4 50. g5 c5 51. f5+ Ke7 52. Ke3 Kf8 53. Kd2 Ke7 54. Kc3 {White's player does not bother with false modesty. He concludes by underlining the three "fundamental elements of contemporary Chess" (Chess of all times, I would have rectified, because we are not here in a monstrous preparation of 20 moves) to which this game appealed: "knowledge, to catch the advantage, comprehension, to increase this advantage, the technique, to carry out it".} 1-0