Master's word
---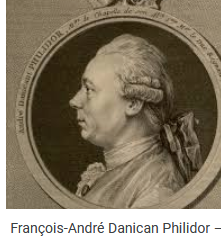 After last week's heavy work, a lighter programme. There are two tough helpmates, but they are for Daniel, the "new man", who promptly frees his neurons held in slavery for 40 years (well, a little less, I forgot he was a railway worker). Besides, I "forgot" to remove the solution, click on the "training" button or put a cache!
Some selfmates too, including one in maximum play (Black must play the geometrically longest moves). Solution on request. A Novotny in study, a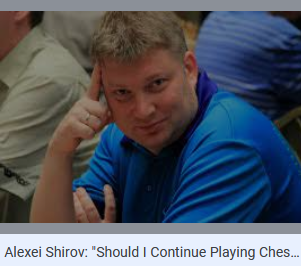 Polish joke and... something to clear the air (or simply refresh the memory) in Q / R, so ransacked by the bigélos: remember Moro, a year ago, 6 years after Svi. I might as well start at the beginning, i.e. Philidor.
A mid-game exercise promised last Tuesday, in which the grandmaster unabashedly admits the weakness of his calculation on the field (see the 17th move). When you know who he is, you are brought back to a more accurate appreciation of your own level. The hero of today's game is the same player, who considers it to be one of his best, while also admitting to having played well... for the wrong reasons, but nevertheless knowing how to find the right ones a few minutes later!
Master's diagrams
[Event "2#"] [Site "?"] [Date "1935.??.??"] [Round "?"] [White "Dobbs, rev G"] [Black "1558.35"] [Result "1-0"] [SetUp "1"] [FEN "2R5/3p1p2/b2P1Rp1/1N1kn1Q1/6p1/1Pr1p1K1/2B1P3/Bn3N2 w - - 0 1"] [PlyCount "1"] [EventDate "1935.??.??"] 1. -- 1-0 [Event "2#"] [Site "?"] [Date "1937.??.??"] [Round "?"] [White "Dobbs, rev G"] [Black "4858.06"] [Result "1-0"] [SetUp "1"] [FEN "2Kb3n/pR4pq/QN3kr1/R5pp/1pp2N2/2rn4/8/BB6 w - - 0 1"] [PlyCount "1"] [EventDate "1937.??.??"] 1. -- 1-0 [Event "3#"] [Site "?"] [Date "1910.??.??"] [Round "?"] [White "Dobbs, rev G"] [Black "1233.03"] [Result "1-0"] [SetUp "1"] [FEN "8/2p5/2K5/2p5/2R5/1kb5/Rp6/1Q1n4 w - - 0 1"] [PlyCount "1"] [EventDate "1910.??.??"] 1. -- 1-0 [Event "maximum s#4"] [Site "?"] [Date "1942.??.??"] [Round "?"] [White "Kniest, P."] [Black "3200.40"] [Result "0-1"] [SetUp "1"] [FEN "8/8/3P1P2/Rq1k1K1R/3P1P2/8/8/8 w - - 0 1"] [PlyCount "1"] [EventDate "1942.??.??"] 1. -- 0-1 [Event "s#4"] [Site "?"] [Date "1933.??.??"] [Round "?"] [White "Wiewiorowski, L."] [Black "1525.22"] [Result "0-1"] [SetUp "1"] [FEN "3N4/8/2ppN3/R2nk1P1/8/6r1/PK5Q/BBR5 w - - 0 1"] [PlyCount "1"] [EventDate "1933.??.??"] 1. -- 0-1 [Event "s#4"] [Site "?"] [Date "1931.??.??"] [Round "?"] [White "Herland, S."] [Black "1254.42"] [Result "0-1"] [SetUp "1"] [FEN "1B6/5Bp1/6RP/2Rb1k1P/3Pn2P/8/4N2p/1Q5K w - - 0 1"] [PlyCount "1"] [EventDate "1931.??.??"] 1. -- 0-1 [Event "h#9,5"] [Site "?"] [Date "2008.??.??"] [Round "?"] [White "Degenkolbe, M."] [Black "0010.48"] [Result "1-0"] [SetUp "1"] [FEN "8/3p4/3p4/3p4/3p4/p1pPp1p1/2P1P1P1/1K2kB2 w - - 0 1"] [PlyCount "19"] [EventDate "2008.??.??"] 1. Ka2 (1. Kc1 $2 Kxf1 (1... a2 {pat}) 2. Kd1 Kxg2 3. Ke1 Kh3 4. Kf1 Kg4 5. Kg2 Kf5 6. Kh3) 1... Kf2 $1 {Tempo.} (1... Kxf1 $2) (1... Kd2 $2 2. Kb3 a2) 2. Kb3 a2 3. Ka3 {Tempo.} a1=N {[#]} 4. Ka2 Nxc2 $1 5. Kb1 Ne1 6. Kc1 Nf3 $1 {[#]} (6... Nxd3+ $2) (6... Nxg2 $2) 7. gxf3 $1 Ke1 $1 {Tempo.} 8. Bh3 Kxe2 9. Bxd7 {It was necessary to to justify this pawn !} Kxd3 10. Bb5# $1 1-0 [Event "h#5 b) Bc3 on h4"] [Site "?"] [Date "2008.??.??"] [Round "?"] [White "Moskowitz, M."] [Black "0040.78"] [Result "1-0"] [SetUp "1"] [FEN "8/8/3p4/2pP2p1/1pP1kpP1/1Pbp1p1P/3PpP2/4K2B b - - 0 1"] [PlyCount "10"] [EventDate "2008.??.??"] 1... Be5 $1 (1... Ke5 $2 2. Bxf3 Kd4 3. Bh1 f3 4. Bg2 fxg2 5. f4 g1=R+ 6. Kf2 e1=R 7. Kf3 Re3+ 8. dxe3#) (1... Bxd2+ $2 2. Kxd2 e1=N 3. Bg2 Nc2 4. Bf1 Nd4 5. Bxd3+) (1... Kd4 $2) 2. Bxf3+ Kd4 3. Bxe2 dxe2 $1 (3... f3 $2 4. Kd1 dxe2+ 5. Kc2 e1=R 6. d3 Re3 7. fxe3+) 4. Kxe2 $1 (4. d3 $2 f3 5. Kd2 e1=R 6. -- Re3 7. fxe3#) 4... Ke4 {Unexpected return, but anyway, how on earth control d4 ?} 5. d4 $3 {[#]} cxd4 6. f3# $1 {Twin (presented by the author first, although it is much easier) : bBc3 on h4: 1...Bg3! (Bxf2+?) 2 fxg3 Kd4! (Ke5? 3 Kf2 e1Q+ 4 Kxf3 Qa1 5 Kg2 mate a move too late) 3 Kf2 e1R 4 gxf4 Re3 5 dxe3+ Ke4 6 Bxf3#.} 1-0 [Event "?"] [Site "?"] [Date "1908.??.??"] [Round "?"] [White "Behting, C."] [Black "+0341.23g7e6"] [Result "1-0"] [SetUp "1"] [FEN "2N1b3/2P1P1K1/4k3/p7/4p1p1/r7/2B5/8 w - - 0 1"] [PlyCount "7"] [EventDate "1908.??.??"] [EventType "team"] [Source "ChessBase"] [SourceDate "2000.10.30"] 1. Ba4 $1 (1. Nb6 $2 Rc3 $8 2. Bb3+ (2. c8=Q+ Rxc8 3. Nxc8 e3) 2... Kxe7 3. Bc4 Rxc4 4. Nxc4 Kd7) 1... Bxa4 (1... Rxa4 2. Nb6 Rc4 3. Nxc4 Kd7 4. Nd6 Kxc7 5. Nxe8+ Kd7 6. Kf7 g3 7. Nf6+) (1... Rc3 2. Bxe8 Rxc7 3. Bf7+) (1... Bh5 2. Na7 Rc3 3. Bc6 Rxc6 4. Nxc6 Kd7 5. Ne5+ Kxc7 6. Nf7 Kd7 7. Kf8) 2. Na7 $1 (2. Nb6 $4 Rc3 $8 3. Nxa4 Rxc7 $19) 2... Rc3 3. Nc6 $3 {[#]} Rxc6 (3... Bxc6 4. c8=Q+ Kxe7 5. Qf8+ Kd7 6. Qf5+) 4. e8=Q+ {A simpler presentation of the "Novotny" than Benkö's, two years after... Rinck.} 1-0 [Event "?"] [Site "?"] [Date "2007.??.??"] [Round "?"] [White "Jasik, A."] [Black "0323.22"] [Result "1/2-1/2"] [SetUp "1"] [FEN "4BknB/3p4/3P1P2/1p4r1/8/7K/8/8 w - - 0 1"] [PlyCount "24"] [EventDate "2007.??.??"] 1. Kh4 $1 (1. Bxd7 $2 Rh5+) (1. f7 $2 Rh5+ 2. Kg4 Rxh8 3. fxg8=Q+ Rxg8+) 1... Rg7 $1 {[#]} (1... Rg1 2. Bxd7 Rh1+ 3. Bh3 Kf7 (3... b4 $2 4. d7 Rd1 5. Be6 $18) 4. d7 Rd1 5. Bg4 (5. Kg5) 5... Rd4 6. Kg5 Rd5+ $8 7. Bf5 b4 8. d8=N+ Rxd8 9. Bg6+ Ke6 10. Bf5+ Kf7 $11) (1... Kxe8 2. Kxg5 (2. f7+ $2 Kxf7 3. Kxg5 Ke6) 2... Kf7 (2... Nh6 3. Bg7 (3. Kxh6 $2 Kf7 4. Kg5 b4)) (2... b4 3. Kf5 b3 (3... Kf7 4. Ke4) 4. Ke4) 3. Kf5 b4 4. Ke4 Nxf6+ 5. Kd4 Ke6 6. Kc4 Nd5 7. Kc5 (7. Bg7 Kxd6) 7... b3 8. Kc4 $11) (1... Rd5 2. Bxd7 b4 (2... Kf7 3. Bc6) 3. Be6 $11) (1... Nh6 2. Kxg5 (2. Bxd7 $2 Nf7 3. Bg7+ Kg8 4. Be6 Re5) (2. Bg7+ $2 Rxg7 3. fxg7+ Kxe8 4. Kg5 Kf7 (4... Ng8)) 2... Kxe8 3. Bg7 (3. Kf4 Nf7 4. Bg7) 3... Nf7+ 4. Kf5 (4. Kf4) 4... Nxd6+ 5. Ke5 Nf7+ (5... Nb7 6. Kd4 Kf7 7. Kc3 d5 8. Kd4) 6. Kd4 d6 7. Kd5 Kd7 8. Bf8) 2. fxg7+ $1 (2. Bxg7+ $2 Kxe8 3. Kg5 Kf7 4. Kf4 (4. Kf5 b4 5. Ke4 Nxf6+) 4... Nxf6 5. Bh8 Ke6 6. Ke3 Nd5+ (6... Ne8 7. Kd4 Kxd6 8. Be5+ Kc6) 7. Kd4 Kxd6 $19) 2... Kxe8 3. Kg5 $1 (3. Kg4 $2 b4) (3. Kh5 $2 Kf7) 3... b4 (3... Kf7 4. Kf5) 4. Kg6 b3 5. Kh7 b2 (5... Kf7 {stalemate}) 6. Kxg8 b1=R {[#]} ( 6... b1=Q {stalemate}) 7. Kh7 Rh1+ 8. Kg6 $8 (8. Kg8 $2 Rg1 9. Kh7 Kf7 10. Kh6 Rg6+ ( 10... Rg2 11. Kh5 Rg6) 11. Kh5 (11. Kh7 Rg5 12. Kh6 Rd5) 11... Rxd6) 8... Rg1+ 9. Kf6 Rg2 10. g8=Q+ (10. Ke5 $2 Kf7) 10... Rxg8 11. Bg7 $1 {[#]Mocking response on the 1st black move: on the same square !} Rf8+ $8 (11... Kd8 $2 12. Kf7 Re8 13. Bf6+) 12. Bxf8 Kxf8 1/2-1/2 [Event "?"] [Site "?"] [Date "1777.??.??"] [Round "?"] [White "Philidor, FAD."] [Black "+1300.00c6b8"] [Result "1-0"] [SetUp "1"] [FEN "1k6/1r6/2K5/Q7/8/8/8/8 w - - 0 1"] [PlyCount "13"] [EventDate "1777.??.??"] {p. 85} 1. Qe5+ (1. Qd5) 1... Ka8 2. Qa1+ (2. Qh8+ Ka7 3. Qd8) 2... Kb8 (2... Ra7 3. Qh8#) 3. Qa5 $1 {Diagram, changed move.} Rb3 (3... Rf7 4. Qe5+ (4. Qb4+ Kc8 (4... Ka8 5. Qa3+) 5. Qd6 $1) (4. Qd8+ Ka7 5. Qd4+ Kb8 (5... Ka8 6. Kb6) 6. Qb2+) 4... Ka7 (4... Ka8 5. Qe8+) 5. Qe3+ {[#](symmetrically following the text)} Ka8 6. Qe8+) (3... Rh7 4. Qe5+ (4. Qb4+ Ka8 (4... Ka7 5. Qa3+ Kb8 6. Qb3+ Ka7 7. Qa2+) 5. Qb1 (5. Qa4+ Ra7 6. Qb3)) (4. Qd8+ Ka7 5. Qb6+ Ka8 6. Qb1) 4... Ka8 5. Qa1+ Kb8 6. Qb1+) (3... Rb1 4. Qd8+ (4. Qe5+ Ka7 5. Qd4+) (4. Qc7+ Ka8 5. Qh7 $1 (5. Qd8+)) 4... Ka7 5. Qd4+ {[#]} (5. Qe7+ Kb8 6. Qf8+ Ka7 7. Qf7+ Kb8 8. Qg8+ Ka7 9. Qh7+) 5... Ka8 6. Qh8+ Ka7 (6... Rb8 7. Qa1#) 7. Qh7+) (3... Kc8 $6 4. Qa6) (3... Re7 $6 4. Qb4+) (3... Rb2 $6 4. Qe5+) 4. Qd8+ (4. Qe5+ Ka8 ( 4... Ka7 5. Qg7+ Ka8 6. Qg8+) 5. Qh8+ (5. Kc7 Rb7+ 6. Kc8) 5... Ka7 6. Qg7+ Ka8 7. Qg8+) 4... Ka7 5. Qd4+ {[#]} (5. Qe7+ Kb8 (5... Ka6 6. Qc5) 6. Qf8+) 5... Kb8 6. Qf4+ Ka8 7. Qa4+ {On a 16X16 board, the Q/R endgame is not always winning !} 1-0 [Event "Sarajevo "] [Site "?"] [Date "2004.??.??"] [Round "?"] [White "Shirov, A."] [Black "Bologan, V."] [Result "1-0"] [ECO "C43"] [WhiteElo "2713"] [BlackElo "2665"] [PlyCount "93"] [EventDate "2004.??.??"] {90/270} 1. e4 e5 2. Nf3 Nf6 3. d4 (3. Nxe5) 3... Nxe4 4. Bd3 d5 5. Nxe5 Nd7 6. Nxd7 (6. Nxf7 Kxf7 (6... Qe7) 7. Qh5+ Ke6) 6... Bxd7 7. O-O Bd6 (7... Qh4 8. Nc3 Nxc3 9. bxc3 Bd6 10. Re1+ Kf8 (10... Be6 11. g3 Qh3 12. Bf1 Qf5 13. Bd3 { 1/2-1/2 Thipsay,P-Sorokin,M/Raipur 2002}) 11. g3 Qg4 12. Be2 Qf5 13. c4 dxc4 14. Bxc4 h5 15. h4 Re8 16. Rxe8+ Bxe8 17. Be3 b5 18. Qd3 Qxd3 19. Bxd3 b4 20. Bd2 f6 21. a3 bxa3 22. c4 Be7 23. Bc1 a5 24. Bxa3 a4 25. Bc2 Bf7 26. Bxa4 g5 27. Bxe7+ Kxe7 28. Re1+ Kd8 29. hxg5 fxg5 30. d5 Bg6 31. Re5 g4 32. c5 Rf8 33. Rg5 Rf6 34. Bc6 $16) 8. Nc3 {[#]} Nxc3 9. bxc3 Be6 $6 (9... O-O 10. Qh5 f5 11. Rb1 ( 11. Re1 Qf6 12. Qf3 c6 13. Bf4 {86/321}) 11... b6 12. Qf3 c6 13. Bf4 Qc7 14. Bxd6 Qxd6 15. Rfe1 Rae8 16. Rxe8 Rxe8 17. c4 Qa3 18. h4 Qxa2 19. Rf1 dxc4 20. Bxf5 Bxf5 21. Qxf5 c3 22. Qd3 Qd5 23. Qxc3 Re4 24. Qg3 Rxd4 25. Qb8+ Qd8 26. Qxa7 h6 27. Qa2+ Kh8 28. g3 b5 29. Qe6 Qd5 30. Qxd5 Rxd5 31. Ra1 Rc5 32. Ra2 Kh7 33. Kf1 {1/2-1/2 Shirov,A-Kramnik,V/Belgrade 1997}) (9... Qh4 10. Re1+ { ci-dessus}) 10. Rb1 $1 Rb8 (10... b6 11. Bb5+ Kf8) 11. Qh5 $1 $146 (11. f4 f5 $11) 11... c6 $6 (11... g6 12. Qh6 Kd7 $1 {[#]} (12... Bf8 $6 13. Qe3 $1 $16) 13. Bg5 Qf8 14. Qh4 h6 15. Bf6 Be7 16. f4 (16. c4 g5 17. Bxe7 gxh4 18. Bxf8 dxc4 19. d5 Bg4 20. Bxc4 Rhxf8 $11) (16. Rfe1 $14) 16... Bxf6 17. Qxf6 Qe7 18. Qe5 Qd6 19. Qe3 Rhg8 $1 $14 20. f5 Bxf5 21. Bxf5+ gxf5) 12. Bg5 Be7 13. Bxe7 $1 (13. f4 Bxg5 (13... g6 $6 14. Bxe7 gxh5 15. Bxd8 Kxd8 16. Rfe1 $16) 14. fxg5 g6 15. Qh6 Kd7 $14) 13... Qxe7 14. f4 Qf6 $1 (14... g6 $2 15. Qe5 O-O 16. f5 gxf5 17. Bxf5 Rfe8 (17... Rbe8 18. Bxh7+ Kxh7 19. Qh5+ Kg7 20. Rf3) 18. Qg3+ Kh8 19. Bxh7 $1 $18) 15. Rbe1 Kd8 $1 (15... g6 $2 16. Qh6 Ke7 17. Qh3 $1 $18 {/\ f5}) (15... Kf8 16. f5 (16. g4 g6 17. Qh6+ Qg7 18. Qxg7+ Kxg7 19. f5 gxf5 20. gxf5 Bc8 21. f6+ Kh6 22. Rf4 $14) (16. Re5) 16... Bd7 17. Re5 $1 $16 Re8 18. Rfe1) 16. g4 $1 (16. f5 Bd7 (16... g6 17. Qg4) 17. Re5 Kc7 (17... Re8 $6 18. Rxe8+ (18. Rfe1 Kc7) 18... Bxe8 19. Qxh7 c5 20. Re1 Bd7 21. dxc5 Kc7 22. Qh3 Qxc3 (22... Re8 23. Rxe8 Bxe8 24. Qg3+ Kc8 25. Qe3 Bc6 26. Qd4) 23. Qg3+ Kc8 24. Kf1) (17... h6 18. c4) (17... b5) 18. c4 dxc4 (18... Rbe8 19. cxd5) 19. Bxc4 Rbe8 $1) 16... g6 $8 (16... Kc8 $6 17. f5 Bd7 18. g5 Qd8 19. Qxf7 Qxg5+ 20. Kh1 $18) (16... Kc7 $6 17. f5 Bd7 18. g5 Qd8 19. Qh4 $1 (19. f6 $6 g6 20. Qh4 (20. Qh6 Be6) 20... Be6 $14) (19. Qxf7 $2 Qxg5+ 20. Kh1 Rbe8) 19... f6 20. Qg3+ Kc8 21. Qd6 Qc7 ( 21... fxg5 22. Re7) 22. Qc5 $1 (22. Qa3 $16) 22... Qb6 23. Qa3 $1 (23. Qxb6 $6 axb6 24. Re7 Rg8 25. gxf6 gxf6+ 26. Kf2 Ra8 $1 $14) 23... fxg5 24. Re7 $18) 17. Qh6 Kc7 $6 (17... Bxg4 $1 18. f5 $1 Kd7 $8 {(neglected by AS during the game, because of...)} (18... Rg8 $2 19. fxg6 Bf3 20. Re3) 19. h3 $1 {[#]} (19. Rf4 Bh5 20. fxg6 hxg6 21. Rxf6 Rxh6 22. Rxf7+ Kd6 23. Ree7 Bg4 $1 {[#]} 24. Rxb7 Rxb7 25. Rxb7 Bf5 $3 {[#]} (25... a5 $2 26. Rf7 $1 Ke6 27. Ra7 Bf5 28. Kg2 $1 $18) 26. Rxa7 (26. Kg2 a6 27. Ra7 Rh4 28. Rxa6 Rg4+ $11) (26. Bxf5 gxf5 27. Rxa7 Rg6+ 28. Kh1 Re6 $1 $11) 26... Bxd3 27. cxd3 Rh3 28. Rg7 Rxd3 29. Rxg6+ Kd7 30. Rg3 (30. h4 Rh3 $1 (30... Rxc3 $2 31. h5 Rd3 32. h6 Rxd4 33. Rg2 $1 $18) 31. Rg4 Rxc3 $14) (30. Rg7+ Ke6) 30... Rd1+ 31. Kg2 Rd2+ 32. Kh1 (32. Kh3 Rxa2 33. Rf3 Ra8 $1 $14) 32... Rd1+ 33. Rg1 Rd3 34. Rc1 Rd2 35. h4 (35. a4 Ra2 36. h4 Rxa4 37. h5 c5 38. Rd1 Ke7 39. Kg2 Rc4 $11) 35... Rf2 $1 (35... Rxa2 36. h5 $14) 36. Rg1 (36. a4 Rf4) 36... Rf4 37. Rg7+ Kd6 38. Rh7 Rf3 $11 {AS}) (19. fxg6 hxg6 {[#]} (19... Bf3 20. Qh3+) 20. Rxf6 Rxh6 21. Rxf7+ Kd6 22. Rf6+ (22. Ree7 Rbh8 {[#]} 23. Rxb7 Rxh2) 22... Kd7 23. Rxg6 Rxg6 24. Bxg6 Rg8 25. Bd3 $14 Be6+ 26. Kf2 (26. Kh1 Rh8) 26... Rh8 ) 19... Bh5 $8 20. fxg6 Bf3 $3 {[#](taking advantage that there is no more Qh3+! "is the human brain able to foresee this defence five moves beforehand? asks AS, who answers by the negative!)} (20... hxg6 21. Rxf6 Rxh6 22. Rxf7+ Kd6 23. Ree7 $18 {(not ...Bg4 as in the 19 Rf4 variation, nor ... Rbh8 as in the 19 f:g6)} Rf8 24. Rxb7) 21. Re5 $1 {[#]} (21. Qe3 $2 Rbe8 22. Rxf3 Rxe3 23. Rxf6 Rxe1+ 24. Kf2 Re7 $1 $15) (21. Qh5 Bxh5 22. Rxf6 Bxg6 23. Bxg6 fxg6 24. Rf7+ Kd8 25. Ree7 h6 $1 26. Kg2 g5 $1 27. Rd7+ (27. Kg3 h5 28. h4 gxh4+ 29. Kxh4 Rg8 $1 $14) 27... Kc8 28. Rc7+ Kd8 29. Rfd7+ Ke8 30. Rxb7 Rxb7 31. Rxb7 Rf8 32. Rxa7 Rf6 $1 $14) (21. Be2 $2 Rbg8 $1) (21. Kh2 $2 hxg6 22. Qd2 $2 (22. Qe3 Rbe8) 22... Rxh3+ 23. Kxh3 Rh8+ 24. Kg3 Qh4+ 25. Kxf3 Qh3+ 26. Ke2 Qg4+ 27. Rf3 Rh2+) (21. Re3 $2 hxg6 22. Rfxf3 Qxf3) (21. Rxf3 $2 Qxf3 22. Qg5 f6 (22... Rbe8 $1 23. Rf1 f6) 23. Qf5+ (23. Bf5+ Kc7) 23... Qxf5 24. Bxf5+ Kd6) 21... hxg6 22. Rf5 $3 {[#]} Qxf5 $8 (22... Rxh6 23. Rxf6) 23. Bxf5+ gxf5 24. Qf6 $1 Rbg8+ 25. Kf2 Be4 26. Qxf7+ Kc8 27. Qe6+ $1 Kc7 28. Qe7+ Kc8 $1 ( 28... Kb8 29. Rg1 $1 Re8 30. Qf7 Rhf8 31. Qg7 $1 Bxc2 32. h4 $14) 29. h4 $1 { (AS)} Re8 (29... Rg2+ 30. Ke1 Rh2 $2 31. Qe6+) 30. Qf6 (30. Qf7 Rhf8) 30... Rh7 (30... Rhg8 31. Rg1 Rxg1 32. Kxg1) 31. Rg1 Bxc2 32. Rg8 $16) 18. f5 Bd7 19. fxg6 Qd6 (19... hxg6 20. Rxf6 (20. Qd2 Qh4 21. Qf4+ Kc8 22. g5 Qxf4 (22... Be6 23. Bxg6) 23. Rxf4 Re8) (20. Qe3 Qd6) 20... Rxh6 21. Rxf7 Rh4 22. h3 Rxh3 23. Bxg6) 20. Rxf7 hxg6 21. Qf4 $1 (21. Rxd7+ $2 Qxd7 22. Qf4+ Kb6 23. Rb1+ Ka5 $15 ) 21... Qxf4 22. Rxf4 Rh4 23. Re7 $1 Kd6 (23... Rg8 24. h3 $1 Kd6 (24... Rxh3 25. Rff7 Rd8 26. Bxg6 Kd6 27. Bf5 Bxf5 28. gxf5 Rh6 29. Rxb7 $18) 25. Re3 $18) 24. Rg7 $1 Rxg4+ 25. Rxg4 Bxg4 26. Rxg6+ Be6 {[R 9/k]} 27. h4 $1 (27. Bf5 $1 Rg8 28. Rxg8 Bxg8 29. Kf2 Ke7 30. Kg3 Kf6 31. Kf4 b6 32. h4 Bf7 33. Bd7 c5 34. Bg4 Bg6 35. dxc5 $1 {(forgotten by AS)} (35. Bf3 cxd4 36. cxd4 Bxc2 37. Bxd5) 35... bxc5 36. Bf3 $1 {(Romero)}) 27... Ke7 (27... Rg8 $2 28. Rxg8 Bxg8 29. h5 $18) 28. Kf2 $1 Bf7 (28... Rh8 29. Rg7+) 29. Rg5 $1 $16 b6 (29... c5 $142 30. Kg3 $16) 30. Kg3 c5 31. h5 Rh8 32. Kh4 $1 Kf6 33. Bg6 $1 $18 Bxg6 (33... Be6 34. Rg2) 34. Rxg6+ Kf5 35. Rg5+ Ke4 (35... Ke6 36. dxc5 bxc5 37. c4) 36. Re5+ Kf4 37. Rxd5 cxd4 38. Rxd4+ Kf5 39. Rd7 Rc8 40. Rf7+ Ke6 41. Rf3 (41. Rxa7 $142 Kf6 42. Ra3) 41... Rh8 42. c4 Rh7 43. Rf8 Ke5 44. Rc8 Kd4 45. Rc6 Rg7 46. h6 Rg2 47. Kh5 1-0 [Event "Linares"] [Site "Linares"] [Date "1998.02.24"] [Round "3"] [White "Shirov, A."] [Black "Topalov, V."] [Result "1-0"] [ECO "B42"] [WhiteElo "2710"] [BlackElo "2740"] [PlyCount "67"] [EventDate "1998.02.??"] [EventType "tourn"] [EventRounds "12"] [EventCountry "ESP"] [EventCategory "21"] {72/233. "For years I considered this game to be the best of my career, because some of the moves were not discovered by the experts who were following it in the press room, nor of course by the computers. But this precision of the moves at a late stage of the game make it possible to ignore my rather weak play in the opening ?" (AS).} 1. e4 c5 2. Nf3 e6 3. d4 cxd4 4. Nxd4 a6 5. Bd3 (5. Nc3 b5 6. Bd3 Qb6 (6... Bb7 7. O-O Qc7 8. Re1 {Keres, P-Benko,P/Curaçao 1962}) 7. Nb3 (7. Be3 Bc5) 7... Qc7) 5... Qb6 6. Nb3 (6. Be3 Bc5 7. c3 Qc7 (7... Qxb2 8. Nd2 Qxc3 9. Rc1 Qxd3 10. Rxc5 Nc6 11. Qc1) 8. O-O Nf6 9. Nd2 d6 10. Qf3 e5 11. Nc2 Be6) 6... Qc7 7. Qe2 {Delaying Nc3 to "demonstrate the logic of the 5th move". Either wait for ...Nf6 to play it.} (7. Nc3 d6 (7... Ne7 8. O-O Ng6 9. f4 b5) 8. O-O Nf6 9. f4 Nbd7 10. Qe2 (10. Qf3 Be7 11. Be3 b5 12. g4 h6 13. Qh3 g6 14. g5 Nh5 15. gxh6 Ndf6 16. f5 gxf5 17. exf5 b4 18. Ne4 e5 19. Kf2 Bb7 {Aronian,L-Sulava,N/Cappelle op 1996}) (10. Kh1 b5 11. a4 b4 12. Na2 Bb7 13. Qe1 a5 14. c3 Be7 15. cxb4 axb4 16. Nxb4 O-O 17. Bd2 Nc5 18. Nxc5 dxc5 19. e5 Nd7 20. Nc2 {Agopov,M-Rowson,J/EU-chJM 1997}) 10... b5 11. Bd2 Bb7 12. a3 Be7 13. Rae1 e5 14. Nd1 O-O 15. Na5 Rfe8 16. Nxb7 Qxb7 17. Qf3 Bf8 18. Ne3 exf4 19. Ng4 Nxg4 {1/2-1/2 Gallagher,J-Emms,J/Wichern-op 1995}) (7. O-O) (7. c4) 7... Nf6 8. Nc3 d6 9. f4 Be7 (9... b5 10. g4 Nfd7 11. O-O Be7 12. g5 Nc6 13. a4 b4 14. Nd1 Bb7 15. Be3 g6 16. Nf2 h6 17. gxh6 Rxh6 18. c3 bxc3 19. Rac1 cxb2 20. Qxb2 Rh4 21. Nd2 Rb8 {Kurajica,B-Azmaiparashvili,Z/ Strumica 1995}) 10. e5 $6 {A pawn sacrifice which recalls that of the Sosine 6 Bc4 variant (sometimes attributed, one does not know why, to Leonhardt).} ( 10. O-O Nbd7) (10. Be3 Nc6) 10... dxe5 11. fxe5 Nfd7 12. Bf4 Nc6 13. O-O Ndxe5 {Rated =/+ by AS because "White will need a lot of effort to demonstrate compensation".} (13... Ncxe5 14. Rae1 Qb6+ 15. Kh1 (15. Be3 Qc7) 15... Nxd3 16. Qxd3 Nf6 $13) 14. Rae1 Qb6+ (14... Bf6 15. Ne4 Be7 16. Qh5 $44) 15. Kh1 (15. Be3 Qd8) 15... Nxd3 (15... Ng6 16. Be3 (16. Bg3 O-O 17. Qh5 Nb4) 16... Qc7 17. Na4 b5 (17... Nb4 18. Be4 f5 19. c3 {AS}) (17... O-O 18. Bxg6 hxg6 19. Nb6 Rb8 20. Nc4 {AS} Ne5 (20... b5 $2 21. Bf4) 21. Ba7) 18. Nb6 Rb8 19. Nxc8 Rxc8 20. c4 $44) 16. Qxd3 O-O 17. Qg3 $1 Kh8 $6 (17... f5 18. Bc7 (18. Ne4 Qb5 (18... fxe4 19. Bh6 g6 20. Qc3 Rf7 (20... Rxf1+ 21. Rxf1 e5 22. Qc4+ Be6 23. Qxe6+ Kh8 24. Rf7 $18) 21. Rxf7 Kxf7 22. Qg7+ Ke8 23. Rd1 Qf2 24. Qh8+ Bf8 25. Nd2 $1 {[#]}) (18... a5) 19. Nd6 Bxd6 20. Bxd6 Rd8) (18. a3 Qa7 19. Ne4 b6) 18... Qa7 (18... Qb4 19. Rf4 (19. a3 Qh4) 19... Bd6 20. Bxd6 Qxd6 21. Rxf5 Qxg3 22. Rxf8+ Kxf8 23. hxg3 $11) (18... f4 19. Rxf4) 19. Na4 Bd8 (19... b5 20. Nb6 f4 21. Rxf4 Rxf4 22. Qxf4 e5 23. Qe4 Qxc7 24. Nxa8 Qb7 25. Qd5+ Kh8 26. Qf7 h6 (26... Bd7 27. Rd1) 27. Nb6) (19... Nb4 20. Nb6 Nxc2 21. Rc1) 20. Nb6 (20. Bd6 Rf6) (20. Bxd8 Rxd8) 20... Bxc7 21. Qxc7 Rf7 22. Nxc8 Rxc7 23. Nxa7 Nxa7 24. Nd4 Nb5 25. Nxe6 Rxc2 26. a4 $1 (26. Rxf5 Re8 27. Ref1 h5 28. Rf8+ Rxf8 29. Rxf8+ Kh7 $15) 26... Nd6 27. Rd1 Nc4 (27... Ne4 28. Rd7 Rxb2 29. Rxg7+ Kh8 30. Rf7 Re8 31. Nd4) 28. Rd7 $44 {AS} Rxb2 29. Rxg7+ Kh8 30. Rc7 (30. h4) (30. Rf7 Ne3) 30... b5 31. Ra1 $1 {[#]} (31. g4 Ne3 32. Rfc1 (32. Re1 Nxg4 33. Ng5 Rxh2+ 34. Kg1 bxa4) 32... Rg8) (31. Re1 Re8) 31... Rg8 (31... Rb8 32. axb5 axb5 33. h4) ( 31... Na3 32. g4 $1 b4 (32... Nc2 33. Rc1) 33. gxf5) 32. axb5 axb5 (32... Rgxg2 33. Rc8+ Rg8 34. Rxg8+ (34. Rxc4) 34... Kxg8 35. bxa6) (32... Rbxg2 33. bxa6) 33. h4 Rgxg2 (33... Rbxg2 34. Ng5) 34. Ra8+ Rg8 35. Nf8 $1 {[#](as in "test Bacrot")} (35. Raa7 $1 $11) 35... Rb1+ 36. Kh2 $11) (17... Qd8 $2 18. Rd1 Bd7 19. Bh6 Bf6 20. Rxd7 Qxd7 21. Rxf6 $18) (17... f6 18. Bc7 (18. Ne4 $44) 18... Qa7 19. Na4 Bd8 (19... b5 20. Nb6) (19... e5 20. Nb6 (20. Bb6 $2 Qb8) 20... Be6 {: text with a useful black move in addition}) 20. Bxd8 (20. Nb6 $2 Bxc7 21. Qxc7 Rf7 22. Nxc8 Rxc7 23. Nxa7 Nxa7 24. Nd4 e5 $1) 20... Nxd8 (20... Rxd8 21. Rxf6) 21. Qd6 $1 Nf7 22. Qc5 Qxc5 (22... Qb8 23. Nb6 Ra7 24. Re3) 23. Nbxc5 e5 24. Nb6 Ra7 25. c4 $44 {AS}) 18. Bc7 Qa7 19. Na4 f6 (19... b5 20. Nb6 Bb7 21. Nxa8 Qxa8 $14) 20. Bb6 Qb8 21. Bc7 Qa7 22. Nb6 (22. Bb6 $11) 22... e5 ( 22... Rb8 23. Bxb8 Qxb6 24. Bc7 $16) 23. Nxa8 Qxa8 24. Rd1 Re8 $8 {"Black cannot allow the exchange of Bishops" (AS).} (24... Bd8 $2 25. Bxd8 Rxd8 26. Rxd8+ Nxd8 27. Qxe5 $18) (24... Be6 $6 25. Bd6 Qe8 26. Nc5 Bc8 $16) 25. Bd6 Bd8 26. Nc5 {"Shirov's moves can only be played by a mazette... or by a genius" (N. Short). "I felt that my earlier play had to be continued in a linear and logical way. [...] Later I was accused of not seeing 29 Qg4 when I played 26 Nc5. But my opponent also played this line without seeing 29 Qg4 or especially 31 Qf3" (AS).} b6 27. Ne4 Nd4 (27... Bb7 28. Ba3 {/\ Nd6}) (27... Be6 28. Ba3 Nd4 {AS} 29. Nd6 Rg8 30. c3 Nb5 (30... Nc6 31. Qg4 Re8 32. Qe4 Rg8 33. Nf5) 31. Qg4 {[#]} Bxa2 32. Nxb5 axb5 33. Rd7 Qc8 34. Rfd1) 28. Bxe5 $1 {[#]Fire on board.} (28. c3 Ne6) 28... Nf5 $8 (28... Rxe5 $4 29. Qxe5 fxe5 30. Rf8#) (28... Qxe4 29. Bxd4 Qxc2 30. Rde1 $16) (28... fxe5 29. Nd6 {[#]} (29. Qxe5 $2 Ne6 $8 30. Nd6 Bc7) (29. Rxd4 $2 exd4 30. Qe5 (30. Nd6 Qc6 ) 30... Rg8 (30... Be6 31. Qxe6 Bf6 32. Rxf6 Rxe6) 31. Nd6 h6 $3) 29... Qc6 ( 29... Nf5 30. Rxf5 Bxf5 31. Nxe8 $18) 30. Qxe5 $1 (30. Nxe8 Qxe8 31. Qxe5 Ne6 32. Rd6 $18) 30... Ne6 31. Qd5 Qxd5 32. Rxd5 $18) (28... Ne2 29. Qf3 Bb7 30. Qh5 g6 31. Rxf6) 29. Qg4 $1 {[#]"Not quite what was intended, but in such a position, there must always be something !" (AS).} (29. Qd3 $6 {(the move initially envisaged)} Bb7 $1 (29... Be7 $2 30. Bc3) 30. Ng5 {[#]} (30. Rxf5 Bxe4 31. Qd7 Bxg2+ 32. Kg1 Be7 33. Bd4 Bh3 $19) (30. Qd7 Bc6 31. Qf7 (31. Qxf5 Bxe4 32. Qd7 Be7 33. Bd4 Bxg2+) 31... Nh6 32. Qh5 fxe5 $19 {AS}) 30... Bxg2+ (30... fxg5 31. Rxf5) 31. Kg1 Bxf1 32. Rxf1 fxe5 33. Nf7+ Kg8 34. Qxf5 Bf6 (34... Qd5 35. Nd6 g6 36. Qd7 Qd4+ 37. Kh1 $11) 35. Nd6 Re7 36. Nc8 Re8 37. Nd6 $11) (29. Rxf5 Qxe4 30. Rff1 fxe5 $17) (29. Qc3 $2 Bb7) 29... Ne3 $2 (29... fxe5 $8 30. Rxf5 Be7 (30... g6 31. Rxe5 $1 {[#]} Bxg4 32. Rxe8+ Kg7 33. Rdxd8 Qb7 34. Ng5 {[#]} Bf5 (34... Qc7 35. h4) 35. Rf8) (30... Bc7 31. Ng5) 31. Qf3 Bxf5 32. Qxf5 $14) (29... Nd6 $2 30. Qh5 Qxe4 31. Bxd6 Bg4 32. Qf7 Bxd1 33. Bf8 Qg6 34. Bxg7+ Qxg7 35. Qxe8+) 30. Qh5 $1 Rg8 $6 (30... Rf8 31. Qf7 $3 Rg8 32. Rxd8 $1 {[#]} Rxd8 ( 32... Be6 33. Qxg8+) 33. Bxf6 Rg8 (33... gxf6 34. Qxf6+ Kg8 35. Qxd8+ Kg7 36. Qf6+ Kg8 37. Qf8#) 34. Bxg7+ Rxg7 35. Qe8+ Rg8 36. Qe5+ Rg7 37. Rf8#) (30... Qc6 {(the most resistant)} 31. Rd6 $1 {[#]}(31. Rxd8 $2 Rxd8 32. Nxf6 $2 Qxg2#) 31... Qb5 (31... Bg4 32. Rxc6 Bxh5 33. Re1 Rxe5 (33... Nxc2 34. Rxc2 Rxe5 35. Rc8 Rd5 36. Nc3 Rd6 37. g4 Bg6 38. Rd1 Bd3 39. Kg1 Kg8 40. Ne4 Rd7 41. Nf2 $18 {AS}) 34. Rxe3 Bg4 35. Rd3 Re8 (35... Be7 36. h3) 36. h3 Bf5 37. Nd6 Re1+ 38. Kh2 Bxd3 39. Rc8 $18 {AS}) (31... Qa4 32. Rfxf6 $1 (32. Nc3) 32... Bxf6 33. Nxf6) 32. Re1 (32. c4 Qxe5) 32... Bg4 (32... Nc4 33. Rxd8 (33. Nc3) 33... Rxd8 34. Nxf6 $18) (32... Bf5 33. Nxf6 $1 {[#]} Bxf6 (33... gxf6 34. Rxd8) 34. Bxf6 (34. Rxf6 gxf6 35. Bxf6+ Kg8 36. Qh6 Qd7 37. h3) 34... gxf6 35. Rxb6 Qd7 36. Rxf6) (32... fxe5 33. Nc3 g6 34. Qf3 (34. Rxg6) 34... Qb4 35. Rxd8 Rxd8 36. Qf6+) (32... Bc7 33. Nxf6 gxf6 34. Bxf6+ Kg8 35. Rd5) 33. Qf7 Qxe5 (33... Nc4 34. Rxd8 $1 (34. Rxf6 Bxf6 (34... Nxe5 35. Qf8+) 35. Nxf6 Nd6 36. Qd5 Qxd5 (36... Rxe5 $2 37. Qg8#) (36... gxf6 $2 37. Bxf6#) 37. Nxd5 Bf5 38. Re3 $16) (34. Bxf6 Bxf6 35. Rxf6 gxf6 36. Qxf6+ Kg8) 34... Rxd8 35. Bxf6 Rg8 36. Nc3 $18) (33... Nxc2 34. Nc3) 34. Rxe3 Bh5 $8 (34... Bf5 35. Nxf6) (34... f5 35. Rd7 (35. Rd5 Qe7 36. Qxe7 Bxe7 37. Nd6)) 35. Qd5 (35. Qd7 Qxb2 36. Rd1 $1 Qe5 37. Nxf6) 35... Qf4 ( 35... Qxd5 36. Rxd5 Bg6 37. Rdd3 $1 Bc7 38. Nf2 Be5 39. Rd2 Rf8 40. Nd3 $18) 36. Qd3 (36. Re1 Bc7 37. Qxh5 g6 $13) 36... Bc7 37. g3 $8 Qf5 (37... Qxe3 38. Qxe3 Bxd6 39. Qxb6) (37... Qh6 38. Rd7 Be5 39. Nd6 (39. Rd8)) 38. Nxf6 $1 (38. Rd5 Qg4 39. Nxf6) (38. Rd5) (38. Rd7 Be5 39. Rd8) 38... Qxd3 39. Rxe8+ Bxe8 40. Rxd3 gxf6 41. Rc3 $1 $18 {AS}) (30... g6 $2 31. Rxd8 $1 {[#]} (31. Rxf6 Bxf6 32. Qg5 $1 Bxe5 33. Rd8 $1) 31... Rxd8 (31... gxh5 32. Rxf6) 32. Rxf6) 31. Qf3 $3 {[#] "Completes the elegant to-and-fro of the Queen".} (31. Qh4 $2 Bb7 (31... Bf5)) 31... Nxd1 (31... Bb7 32. Nd6 {[#]} Re8 33. Qxb7 Qxb7 34. Nxb7 Nxf1 35. Bd6 (35. Rxf1 Rxe5 (35... fxe5 36. Nd6 {[#]}) 36. Nxd8 Re2 37. Rc1) (35. Bf4 g5 36. Bc1) 35... Nd2 36. Bg3 Nc4 37. b3 Na3 38. Nxd8 $18) (31... Nxf1 32. Nd6 Qa7 33. Nxc8 Qf7 34. Qxf1 $18) (31... Be6 32. Qxe3 fxe5 33. Nd6 (33. c4 Bxc4 34. Nd6) 33... Bc7 (33... Bf6 34. Qxb6) 34. Qxe5 $18) (31... fxe5 32. Rxd8 $1) 32. Nd6 $1 Qa7 $8 (32... Qxf3 33. Nf7#) 33. Nxc8 (33. Qa8 $2 Qe7) 33... Qd7 34. Nd6 (34. Nd6 Nxb2 35. Qd5 (35. Qb3 Rf8 36. Bxb2) (35. Qc6) 35... Rf8 36. Bxb2 Bc7 37. Rd1 Rd8 38. Nf7+ (38. Ba3) 38... Qxf7 39. Qxd8+) 1-0