3 times 3. A strange 3# that is actually a 2# in disguise. Why is that? An helpmate 3#: 3 solutions but only 2 types of mate. A selfmate 3#: a bit tortuous in appearance but has two nice variants.
Study dating back 30 years but given at this year's European Solving Championship. The white king strangely flees the centre, as it has to control... an angle! Then a Romanian study which made dry two prestigious solutionists in the same event. Details on request.
A middle game by the brilliant Ukrainian Didukh. An apotheosis of the well known theme of the staircase, with black counter-staircase, plenty of stalemate and... antipat!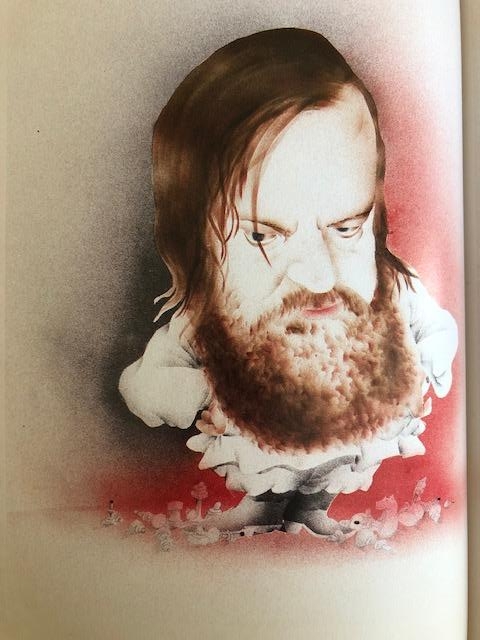 A most acrobatic variation in the day's game, where White's pawns fly away, replaced by threats of mate on black squares against the home bK. Later, White has a Queen against two rooks, with 3 passed bound pawns, yet this requires him to have flawless technique.
Following a drunken table conversation (the conversation, the table too, though my legendary clumsiness has the tact to spill only water), a series ending in a quadruple pinning.
Master's diagrams
[Event "3#"] [Site "?"] [Date "2006.??.??"] [Round "?"] [White "Handloser, Hoffmann M Kovacevi"] [Black "1548.46"] [Result "1-0"] [SetUp "1"] [FEN "rb2N3/8/P3p2p/R1n1pkpP/2p3R1/K2n1PP1/1B2Np2/1Q6 w - - 0 1"] [PlyCount "1"] [EventDate "2006.??.??"] [SourceDate "2010.01.01"] 1. -- 1-0 [Event "h#3 3 sol"] [Site "?"] [Date "2006.??.??"] [Round "?"] [White "Dowd, St & Ylijoki M"] [Black "0167.01"] [Result "1-0"] [SetUp "1"] [FEN "7K/8/8/3p4/3kNn2/2n3R1/7b/1b6 b - - 0 1"] [PlyCount "1"] [EventDate "2006.??.??"] [SourceDate "2010.01.01"] 1... -- 1-0 [Event "s#3"] [Site "?"] [Date "1991.??.??"] [Round "?"] [White "Avner, U."] [Black "1555.64"] [Result "0-1"] [SetUp "1"] [FEN "8/p7/R1PP4/NpKPr2p/kn5Q/bN3P2/PpP1B3/1R2B3 w - - 0 1"] [PlyCount "1"] [EventDate "1991.??.??"] [SourceDate "2010.01.01"] 1. -- 0-1 [Event "?"] [Site "?"] [Date "1976.??.??"] [Round "?"] [White "Pogossians, E."] [Black "+0031.31f3d6"] [Result "1-0"] [SetUp "1"] [FEN "b7/5p2/2PkP3/8/8/2N2K2/7P/8 w - - 0 1"] [PlyCount "13"] [EventDate "1976.??.??"] [SourceDate "2010.01.01"] {Idea realised previously (incorrect versions) by Dorasil 1921, Moravec 1937 etc. And (correct version, but less elegant) by E. Post 1939.} 1. Nb5+ $8 (1. Ne4+ $2 Kxe6 $8 2. c7 Kd7 $8 (2... Bb7 $2 3. Kf4 $1) 3. h4 f5 $8 $11) ( 1. Nd5 $2 Bxc6 $1 (1... fxe6 $1) 2. exf7 Bxd5+ $8) 1... Kxc6 (1... Ke7 2. Na7 $3 fxe6 3. Kf4 (3. h4) 3... Kd6 4. h4 $8) 2. exf7 $8 (2. h4 $2 fxe6 $8 3. h5 Kd7+ $8 4. Ke3 Ke7 $8) 2... Kd7+ 3. Kf2 $3 {[#]} (3. Kf4 $2 Ke7 $8 4. Nc7 Bh1 $1 ( 4... Bg2 $1 5. Kg3 Bf1)) 3... Ke7 4. Nc7 $8 Bh1 5. Kg1 $3 {[#]} Bb7 (5... Be4 6. Ne6 $8 Kxf7 7. Ng5+ $8) (5... Bf3 6. Ne6 $8 Kxf7 7. Ng5+ $8) (5... Bc6 6. Ne6 $8 Kxf7 7. Nd8+ $8) 6. Ne6 $8 Kxf7 7. Nd8+ $8 {Given at the European Solving Championship 2006.} 1-0 [Event "?"] [Site "?"] [Date "2005.??.??"] [Round "?"] [White "Didukh, S."] [Black "3851.06"] [Result "1/2-1/2"] [SetUp "1"] [FEN "r4B1k/3p2Rp/7K/2pp4/1q3pBp/1N4b1/4R3/4r3 w - - 0 1"] [PlyCount "24"] [EventDate "2005.??.??"] [SourceDate "2010.01.01"] 1. Be6 $3 {Threatens mat.} (1. Bd6 $2 Qc3 $8 2. Re5 (2. Rxh7+ Kg8 $19) 2... Qxe5 $8 3. Bxe5 Rxe5 4. Rxh7+ Kg8 5. Rg7+ Kf8 6. Nxc5 Rd8 7. Nxd7+ Rxd7 $8 8. Rxd7 Ke8 $19) 1... dxe6 2. Bd6 $3 {threatens draw Rxh7-g7+.} (2. Bxc5 $2 Qc3 $8 3. Nd4 (3. Bd4 Qxd4 4. Nxd4 Rxe2 $8) 3... Qd3 $1 4. Rd2 Qe4 $1) (2. Rxh7+ Kg8 3. Bd6 Qc3 $8) 2... Qc3 $1 (2... Qe4 3. Rxe4 $8 $11) 3. Nd4 $3 Qxd4 (3... Qd3 4. Be5 $8 Qxd4 (4... Rxe2 5. Rxh7+ Kg8 6. Rg7+ $8 Kf8 7. Bd6+ $8 Ke8 8. Re7+ $8 Kf8 $8 $11) 5. Ra2 $1 (5. Ra7+ $2 Kg8 6. Rxa8+ Kf7 7. Rea2 Qxe5 8. R2a7+ Qc7 $8 9. Rxc7+ Kf6) (5. Bxd4 $1 cxd4 6. Re5 $3) 5... Ra1 (5... Rxa2 6. Rg6+ Qxe5 7. Rg8+ $8) 6. Rxa8+ (6. Rg5+) 6... Rxa8 7. Rg6+ Qxe5 8. Rg8+ $8 Kxg8 {stalemate}) 4. Re5 $3 (4. Be5 $2 f3 $1 $19) 4... Qd3 (4... Qxe5 5. Bxe5 $8 Rxe5 (5... Rf8 6. Rxh7+) 6. Rg8+ $8) 5. Re4 $3 {[#]} (5. Reg5 $2 f3 $1 6. Be5 Bxe5 $19) 5... Qc3 (5... Qxe4 6. Be5 $3 Ra7 (6... f3 7. Rxg3+ $8) 7. Rg6+ Rg7 8. Rxg7 $8) (5... Qd4 6. Re5 $1 {repeat moves} (6. Rxd4 {also})) 6. Rd4 $3 {[#]} (6. Re5 $2 Qc2 $3 7. Re4 Qb2 $1 8. Re5 (8. Be5 Ra6 $1 9. Bxb2 e5+ $1) 8... Qb1 $3 9. Re4 Qa1 $3 { (echo staircase)} 10. Re5 Ra7 $3 {[#]} (10... Qa7 $2 11. Reg5 $1 {(threatens either Rxa7 & Be7!)} Qxg7+ 12. Rxg7 $11) 11. Rxa7 Qxa7 12. Rg5 f3 $3 $19) (6. Be5 $2 Ra6 $1 7. Rb4 Qxe5 $8) 6... Qc2 7. Rd3 $3 {[#]} (7. Ra4 $2 Rf8 $3 8. Ra8 Qf5 $8 9. Be5 (9. Rxf8+ Qxf8 10. Bxf8 Bf2 $1) 9... Qh5+ $3 {[#]} 10. Kxh5 Rxe5+ $8 11. Kh6 Rh5+ $8 {antipat !!}) 7... Qb2 8. Rc3 $3 {[#]} Qb1 (8... Qxc3 9. Be5 $8) 9. Rc2 $3 {[#]} Qa1 10. Rb2 $3 {[#]} (10. Rc3 $2 Ra7 $3) 10... Qxb2 (10... Qa7 $2 11. Rxa7 $8 $18) 11. Be5 $3 Rxe5 (11... f3 12. Rxg3+ $8 Qxe5 13. Rg8+ $8) 12. Rg8+ $8 Kxg8 {Stalemate.} 1/2-1/2 [Event "?"] [Site "?"] [Date "1965.??.??"] [Round "?"] [White "Dobrescu, E."] [Black "+0300.41d8a6"] [Result "1-0"] [SetUp "1"] [FEN "3K4/5r2/kP1P4/p7/P2P4/8/8/8 w - - 0 1"] [PlyCount "29"] [EventDate "1965.??.??"] [SourceDate "2010.01.01"] 1. d7 $8 Rf4 (1... Kxb6 2. Ke8 $8) 2. d5 $8 (2. Kc8 $2 Rxd4 $8 3. b7 Rc4+ $8 ( 3... Rxd7 $2 4. b8=N+ {: text}) 4. Kb8 Rb4 $3 {[#]} 5. d8=Q (5. d8=N Rxa4 6. Nc6 Ra1 ) 5... Rxb7+ 6. Ka8 Rb8+ (6... Ra7+)) 2... Rd4 (2... Rxa4 3. Kc8) (2... Kxb6 3. Ke7 $8 (3. Kc8 $2 Rf8+ $8) 3... Re4+ 4. Kd6 $8) 3. Kc8 $8 (3. Kc7 $2 Rxd5 $8 4. b7 Rxd7+ $8 5. Kxd7 Kxb7 $8) 3... Rxd5 (3... Rc4+ 4. Kb8 $8) 4. b7 $8 Rc5+ {In comparison with the try, the Rook is in c5 instead of c4.} (4... Rxd7 5. b8=N+ ) 5. Kb8 $8 Rd5 {The Rook no longer has access to the "b" column.} 6. Ka8 $3 Rxd7 7. b8=N+ $3 {[#]} (7. b8=Q $2 Rd8 $8 8. Qxd8 {stalemate}) 7... Kb6 8. Nxd7+ $8 Kc6 9. Ne5+ $8 (9. Nf6 $6 Kc5 10. Nd7+ $8 Kc6 11. Ne5+ {: text}) 9... Kc5 10. Nd3+ $8 Kc4 11. Nb2+ $8 Kb3 12. Kb7 $1 Kxb2 13. Kb6 $1 Kb3 14. Kxa5 $1 Kc4 15. Kb6 $8 1-0 [Event "Bundesliga 9394"] [Site "Germany"] [Date "1994.??.??"] [Round "?.1"] [White "Youssupov, A."] [Black "Dokhoian, Y."] [Result "1-0"] [ECO "D31"] [WhiteElo "2665"] [BlackElo "2570"] [PlyCount "77"] [EventDate "1993.10.??"] [EventType "team"] [EventRounds "15"] [EventCountry "GER"] [SourceDate "2010.01.01"] {60/389} 1. d4 d5 2. c4 e6 3. Nc3 c6 4. e4 (4. Nf3 dxc4 5. a4 Bb4 6. e3) 4... dxe4 5. Nxe4 Bb4+ 6. Bd2 (6. Nc3 c5 7. a3 Bxc3+ 8. bxc3 Nf6 9. Nf3 Qa5 10. Bd2 Ne4 $11) (6. Ke2 Be7 7. Nf3 Nf6) 6... Qxd4 7. Bxb4 Qxe4+ 8. Be2 (8. Ne2 Na6 ( 8... Qxc4 9. Bf8 Qg4) 9. Bf8 Ne7 10. Bxg7 Nb4 $1 {[#]} (10... Rg8 11. Qd4 $14 Qxd4 12. Bxd4 c5 13. Bc3 Nc6 14. O-O-O e5 15. Ng3 Be6 16. Bd3 h6 17. Be4 Nab4 18. Bxb4 cxb4 19. Bd5 Ke7) 11. Bxh8 (11. Qd6 Nd3+ $1 12. Kd2 Nf5 13. Qxd3 Qxd3+ 14. Kxd3 Nxg7 $11) 11... e5 (11... Nd3+ 12. Kd2 Nxf2 13. Qe1) 12. Qd6 (12. Kd2 Be6 $6 {(better ...Bg4)} 13. Ng3 Qd4+ 14. Kc1 Qxd1+ 15. Kxd1 O-O-O+ 16. Kc1 Rxh8 17. a3 Na6 18. Kc2 $16) (12. f3 $2 Nc2+ 13. Kd2 Qe3+ 14. Kxc2 Bf5+ $19) (12. Bxe5 $6 Bf5 $1 13. Bc3 Nc2+ 14. Qxc2 Qxc2 $17) (12. Bf6 $2 Bf5 $1 {(no check of the knight is good)} 13. f3 Qe3 $1) (12. Qb3 Nc2+ 13. Kd2 Nxa1 14. Qd3 Qxd3+ 15. Kxd3 Bf5+ 16. Kc3 O-O-O 17. Ng3 Rxh8 18. Nxf5 Nxf5 19. Bd3 Nd6 20. Rxa1 e4 $11) 12... Nc2+ 13. Kd2 Bf5 14. Ng3 (14. Rd1 Rd8 15. Qxd8+ Kxd8 16. Kc1+ $1 {(not Ng3+? Qf4+ with a nice cross-check Kc3+ Nd5+!)} Nd4 17. Nxd4 Qb1+ 18. Kd2 Qxb2+ 19. Ke1 Qc3+ 20. Ke2 Qxc4+ 21. Ke1 $10) (14. Bf6 Rd8 15. Qxd8+ Kxd8 16. Rd1 Qxc4 17. Bxe5) 14... Qf4+ 15. Kc3 Nd5+ (15... Nxa1 16. Qd2 Qxd2+ 17. Kxd2 O-O-O+ 18. Kc3 Rxh8 19. Nxf5 Nxf5 20. Bd3 $14) 16. cxd5 Qd4+ 17. Kb3 Nxa1+ 18. Ka3 Nc2+ 19. Kb3 Na1+ {1/2-1/2 Gomez Esteban,J-Illescas Cordoba, M/Lisbon 1993}) 8... c5 (8... Nd7 9. Qd6 a5 10. Bc3 Ne7 11. Nf3 Nf5 12. Qd2 c5 13. O-O-O O-O 14. g4 Nd4 15. Nxd4 cxd4 16. Bxd4 e5 17. Be3 Nf6 18. f3 Qc6 19. Qd6) (8... Ne7 9. Nf3 (9. Qd2 Ng6 10. Nh3 Na6 11. O-O-O f6 12. Ba3 Kf7 13. g4 c5 14. f4 Rf8 15. Rhf1 Kg8 16. Bd3 Qc6 17. Nf2 Rb8 18. h4 e5 19. Bxg6 hxg6 20. fxe5 fxe5 21. b3 Nb4 22. Bxb4 cxb4 23. Qxb4 Be6 24. Rd6 Qg2 25. Qe1 Rbe8 26. Rd2 Qf3 27. Rg1 e4 28. Qxe4 Qc3+ 29. Qc2 Qa1+ 30. Qb1 Qc3+ 31. Qc2 $11 {Van Wely-Krasenkow 1998}) 9... Nd5 10. Nd2 Qd4 11. Ba3 Nf4 12. O-O e5 13. Re1 Bf5 14. Qb3 Qb6 $2 (14... Nd7 $8) 15. Qg3 $1 Nd7 $4 16. Qg5 $1 {1-0 Yermolinsky, A-Kaliksteyn,A/Seattle 2002}) (8... Na6 9. Ba5 (9. Bd6 Qxg2 (9... b6 10. Nf3 Bb7 11. O-O c5 12. Nh4 Qxh4 13. Qa4+ Kd8 14. Rad1 Kc8 15. Qe8+ Qd8 16. Qxd8+ Kxd8 17. Bf8+ Kc7 18. Bxg7 Nf6 19. Bxf6 Rhg8 20. g3 Nb8 21. Be5+ Kc8 22. f4 Bc6 23. Rd6 Rd8 24. f5 Rxd6 25. Bxd6 Nd7 26. fxe6 fxe6 27. Rf7 Kb7 28. Rxh7 Be4 29. Re7 Rh8 30. Rxd7+ Kc6 31. Be5 {1-0 Onischuk,A-Shulman,Y/Minneapolis 2005}) ( 9... e5 10. Nf3 Bg4 11. O-O O-O-O 12. Bd3 {(rather than b4 played in 96/303)}) ( 9... f6 10. Nf3 Bd7 11. O-O O-O-O 12. Bd3 Qg4 13. c5 e5 14. h3 Qe6 15. Qa4 Nc7 16. Bc4 Qf5 17. Qa5 Ne8 18. Bf7) 10. Qd2 (10. Bf3 Qg5 11. Ne2 Ne7) 10... Nf6 11. Bf3 Qg6 12. Ne2 Nd7 (12... Ne4 $2 13. Bxe4 Qxe4 14. Qg5 $1 $18) 13. O-O-O) (9. Bc3 f6 (9... Ne7 10. Bxg7 Rg8 11. Bf6 Qf4 12. Bxe7 {(possible Qd4 or Bc3)} Kxe7 13. g3 Qe4 14. Nf3 Nb4 15. O-O Rd8 16. Qb3 Nd3 17. Bd1 e5 18. Ne1) (9... e5) 10. Nf3 Ne7 11. Nd2 Qf4 12. g3 Qc7 13. Bh5+ Ng6 14. f4 O-O 15. Qe2 Ne7 16. Bf3 Nf5 17. O-O-O Rb8 18. Nb3 c5 19. Rd2 Nb4 20. Kb1 b6 21. Rhd1 a5 {1-0 Zhu Chen-Kosteniuk,A/Moscow 2001} 22. Be4 $1 a4 23. Na1 Nc6 24. Nc2) (9. Bf8 $2 Qxg2 10. Bf3 Qg5) 9... f6 (9... Bd7 10. Nf3 $1 {(not Qd6? Qxg2 followed by ...Nf6) }) (9... b6 10. Qd6 Bd7 11. O-O-O O-O-O 12. Bc3 f6 13. Bf3 Qxc4 14. Be2 Qxa2 15. Nf3 Nc5 16. Ne5 Ne4 $19) 10. Qd8+ (10. Nf3 b6 11. Bc3 (11. Nd2 Qf4 12. Bh5+ g6 13. Bf3 Qe5+ 14. Kf1 Qc7 15. Bc3 e5 16. Ne4 Nc5 {(...Kf7)} 17. Qd6 Qxd6 18. Nxd6+ Ke7 19. Bxc6 Rb8 20. Nxc8+ Rxc8 21. Bd5 $14 {Lysyj,I-Galkin,A/Sochi 2005 }) (11. Qd6 Bd7) 11... Ne7 12. O-O O-O (12... e5 13. Nxe5 $1 fxe5 14. Bh5+ g6 15. Re1 Qh4 16. Rxe5 {(16 Bf3!)} gxh5 17. Qd6 Bd7 18. Rd1 O-O-O 19. Rxe7 Rhf8 20. f3 {Najer,E-Geller,J/Sochi 2005}) (12... Qf4) 13. Re1 Qf4 14. b4 Qc7 15. Bd3 Rf7 16. Qc2 h6 17. a3 Bd7 18. Re3 Nf5 19. Re2 Rd8 20. Rae1 Qc8 21. g4 Ne7 22. Nh4 e5 23. h3 Nc7 24. f4 (24. Bh7+ Kh8 25. Ng6+ Nxg6 26. Bxg6 Rff8 27. f4 Bxg4) (24. f3 Ne6) 24... Bxg4 $1 25. hxg4 Qxg4+ 26. Ng2 Ne6 27. fxe5 f5 $1 ( 27... Ng5 28. Re3) 28. Rf2 f4 29. Re4 (29. Kf1 f3 30. Ne3 Qh3+ 31. Kg1 Rf4) 29... Qg3 30. Bf1 Ng5 31. Be1 f3 32. Rd2 Nh3+ {0-1 Cvitan,O-Kharlov,A/Warsaw 2005}) 10... Kf7 11. O-O-O e5 12. Bd3 Qg4 13. Nf3 b6 14. Bc3 Bb7 15. Qd6 Re8 16. Rhe1 c5 17. Bc2 Ne7 18. Qxe5 Qxc4 19. Ng5+ Kg8 20. Qxe7 Qf4+ 21. Kb1 {1-0 Zhigalko,A-Zhigalko,S/Minsk 2005}) (8... Qxg2 9. Bf3 (9. Qd6 Nd7 10. O-O-O Qg5+ (10... Qxf2) 11. f4 Qe7 12. Qd2 c5 13. Bc3 Ngf6 14. Bf3 O-O 15. Qg2 Rb8 16. Ne2 Ne8 17. Rhg1 g6 (17... f6 18. Ng3) 18. h4 Nd6 (18... Qxh4 $2 19. Rh1) 19. h5 b5 (19... Nxc4 20. hxg6 fxg6 $8 21. Bh5 Rf6 {(...Ne3? Qh3!)} 22. Qe4) (19... Rd8 20. hxg6) 20. hxg6 fxg6 21. Bh5 $1 Bb7 22. Qh2 $1 Be4 (22... Kf7 23. Rxg6 $1 hxg6 24. Bxg6+) 23. f5 $1 Bxf5 24. Rxd6 b4 25. Be1 Nb6 26. Bh4 Qb7 27. Ng3 Nxc4 28. Nxf5 Rxf5 29. Bxg6 hxg6 30. Rxe6 $18 {Furman,S-Kopaev,N/Vilnius 1949}) 9... Qg5 10. Ne2 (10. Bd6 Ne7 11. Be4 e5 12. Nf3 Qf4 13. Qe2 Bg4 14. Bxe5 Qxe5 15. Nxe5 Bxe2 16. Kxe2 Nd7 $17 {Machycek,L-Kharitonov,A/Ostrava 2002}) 10... Na6 11. Rg1 (11. Bc3 Nf6 12. Rg1 Qf5 13. Nd4 Qe5+ 14. Kf1 Qf4 $1 15. Nxc6 Qxc4+) 11... Qf5 (11... Qf6 12. Bc3 e5 13. Ng3 g6 14. Qe2 Qe7 15. Qxe5 Qxe5+ 16. Bxe5 f6 17. Bc3 Be6 18. O-O-O Rd8 19. Ne4) 12. Bf8 Nf6 13. Bxg7 Rg8 14. Qd6 (14. Nd4 Qe5+ 15. Kf1 Bd7 {Aratovsky,N-Podolny/Vilnius 1949/}) 14... Bd7 (14... Rxg7 15. Bxc6+) 15. Nd4 Qc5 16. Qxc5 Nxc5 17. O-O-O Nfe4) 9. Bxc5 (9. Bc3 Ne7 10. Bxg7 Rg8 11. Bf6 (11. Bc3 Qxg2 12. Qd6 Qxh1 13. O-O-O Nbc6 $17) 11... Nd7 12. Bxe7 Kxe7 $15 {ECO}) 9... Qxg2 (9... Nd7 10. Bd6 Qxg2 11. Bf3 Qg5 12. h4 Qf6 13. Qb3 Ne7 14. Ne2 O-O 15. Ng3 Ne5 16. Be4 N5c6 (16... Rd8) 17. Bxc6 bxc6 18. Nh5 Qg6 (18... Qf5 19. Bxe7 Re8 20. Nf6+ gxf6 21. Rg1+ Kh8 22. O-O-O Ba6 23. Qe3 Rxe7 24. Qh6 Qg6 25. Rxg6 fxg6 26. Qe3 $16) 19. Bxe7 Re8 20. Nf6+ gxf6 21. O-O-O e5 22. Rhg1 Bg4 23. Bxf6) 10. Qd2 (10. Qd6 Nd7 11. O-O-O (11. Bf3 Qg5 12. Be3 (12. Ba3 $1 Ne7 $13 {Roksin-Karasev/USSR/1972}) 12... Qa5+ 13. b4 (13. Kf1 Ne7 14. Bd2 Qc5 $17 {Dybala-Maluitin/Wisla/1992}) 13... Qe5 $17 {ECO} 14. Qd4 Ne7 15. Be4 Nc6 16. Bxc6 bxc6 17. Nf3 Qxd4 18. Bxd4 f6 $17 {Blachmann-Stoliar/WchS-Bad Woerishofen/1992/}) 11... Qc6 (11... Qg5+ $6 12. Be3 Qa5 13. Nf3 Ne7 14. Nd4 a6 15. Rhg1 Qe5 16. Qa3 h6 17. Nb5 axb5 {(non ...0-0? Cd6! Haik-Flear/Clichy/1987 mais ...Cf5)} 18. Qxa8 O-O 19. Qa5) (11... Qxh1 12. Bf3) 12. Ba3 (12. Qxc6 bxc6 13. Bf3 {|^ Gulko} Bb7 14. Bd6 O-O-O 15. b4 Nh6 $15 {Donaldson}) 12... Qxd6 13. Rxd6 (13. Bxd6 Ne7 14. Nf3 Nf5 15. Ba3 b6 16. Nd4 Nxd4 17. Rxd4 Bb7 18. Rg1 $44 g6 19. Rgd1 Bc6 20. Rd6 Rc8 21. b3 Nc5 22. Bb2 O-O 23. f3 Nb7 $15 { Barlov-Santos/Novi Sad ol/1990}) 13... Ngf6 (13... Ne7) 14. Rd1 Ne4 15. Nh3 b6 16. Bf3 Bb7 17. Rhe1 Nec5 18. Bxb7 Nxb7 19. Ng5 Ndc5 20. b4 h6 21. Nxf7 Kxf7 22. bxc5 Nxc5 23. Bxc5 bxc5 24. Rd7+ Kf6 25. Re3 $44 {Gulko-Wendom/New York op/ 1987}) (10. Bf3 $1 Qg5 {(winning a tempo by Bishop attack)} 11. Bd6 (11. Qd6 Nd7 {voir ci-dessus}) (11. Be3 Qa5+ 12. Bd2 Qc7 $17 {Kovacs-Van Scheltinga/ Amsterdam ol/1954}) 11... Nc6 (11... Ne7 12. Ne2 (12. Nh3 Qf6 13. Rg1 Nf5 14. Ba3 Qe5+ 15. Kf1 $44 {Vladimirov-Monin/USSR/1980}) 12... Qf6 (12... Nf5) (12... Nbc6 13. Be4 e5 14. Rg1 Qf6 15. Nc3 Bf5 16. Bxe7 $1 Nxe7 17. Bxb7 Rb8 18. Qa4+ Bd7 19. Qxa7 O-O 20. Be4 Rxb2 21. O-O-O $1 $18) (12... O-O 13. Rg1 Qf6 14. Nf4 $40) 13. Nc3 Nf5 14. Nb5 Na6 15. Qb3 Nxd6 16. Nxd6+ Kf8 17. Qa3 Qe5+ 18. Ne4+ Kg8 19. O-O-O h6 20. Rd8+ Kh7 21. Rxh8+ Kxh8 22. Qf8+ Kh7 23. Qxf7 Bd7 24. Qxd7 Qf4+ 25. Nd2 Nc5 26. Qe7 $18 {San Segundo Carrillo,P-Korneev,O/Linares 1995}) ( 11... Nd7 12. Qb3 (12. h4 Qf6 13. Qb3 Ne7 14. Ne2 Ne5 15. Be4 O-O 16. Ng3 N5c6 17. Bxc6 bxc6 18. Nh5 Qf5 19. Bxe7 {Krush,I-Ippolito,D/Lichfield}) 12... Qa5+ 13. Kf1 Qa6 14. Rd1 Ne7 15. Ne2 Nf5 16. c5 Nxd6 17. Rxd6 Qa5 18. c6 bxc6 19. Bxc6 Ke7 20. Qg3 (20. Bxa8 Kxd6) 20... Qc5 21. Rxe6+ Kxe6 22. Bxa8 Ba6 23. Bf3 Qe5 $15) 12. Ne2 (12. Bxc6+ bxc6 13. Nf3 Qd8 (13... Qf5 14. Qe2 $14 {Spraggett} Ba6 {(or Bb7 but not c5? Nh4! Qf6 Qe4)} 15. Rg1) (13... Qa5+ 14. b4) 14. Rg1 Nh6 15. Bc5 Qxd1+ 16. Rxd1 Nf5 17. Ng5 f6 18. Ne4 a6 19. f4 Kf7 20. Nd6+ Nxd6 21. Rxd6 Re8 22. Rxc6 Rd8 $13 {Kinsman,A-Payen,A/Paris-London /1994}) 12... Nge7 13. Rg1 Qf6 14. Nc3 Nd4 (14... Nf5 $6 15. Bxc6+ $1 bxc6 16. Ne4 $40 Qd8 ( 16... Qxb2 17. Rb1 Qd4 {(Dxa2? Txg7!)} 18. Qxd4 Nxd4 19. Rxg7) (16... Qd4 17. Qxd4 Nxd4 18. Rxg7 $1 Nc2+ 19. Kd2 Nxa1 20. Nf6+ Kd8 21. Rxf7 Ba6 22. Bc7+ Kc8 23. Ne4 $18) (16... Qh4 17. Rg4) 17. Qd2 (17. Qf3 Nxd6 18. Rd1 O-O) (17. Qd3) 17... Ba6 18. b3 Qh4 19. O-O-O Bxc4 (19... Qxe4 20. Bc5 $1 Nd4 21. Qxd4 Qxd4 22. Bxd4 $16) (19... Rd8 20. Rge1) 20. Qc2 (20. bxc4 Qxe4) 20... Bb5 (20... Bd5 21. Rxd5) 21. a4 Nxd6 22. Nxd6+ Kf8 23. axb5 (23. Qc5) 23... cxb5 24. Qc5 Qf4+ 25. Kb1 Kg8 (25... g6 26. Rg4 $1 Qf3 {(Dxg4? Cf5-h6+)} 27. Rgd4) (25... g5 26. Nc8+) 26. Rd4 (26. Nc8 $1) 26... Qf3 (26... Qf6) 27. Rg3 (27. Nc8 $1) 27... Qh1+ 28. Kb2 h5 29. Nxf7 Rf8 30. Rxg7+ Kxg7 31. Qg5+ {1-0 Spraggett, K-Majorovas,V/Cannes (open) 1992/ 54/392}) 15. Be4 $1 (15. Bh1 Ndf5 16. Bc7 ( 16. Ba3 Qe5+ 17. Be4 Qxh2 18. Rh1 {(Spraggett,K (2540)-Gentes,K (2285)/Canada 1992)} Qf4) 16... O-O 17. Qh5 Ng6 18. O-O-O e5 19. Ne4 Qc6 20. Ng5 $2 (20. Bxe5 ) 20... Qxc4+ 21. Kb1 h6 (21... Qh4 {Ward,C-Korneev,O/Metz 1995}) 22. Nxf7 Be6 23. Qxg6 Qxa2+ 24. Kc1 Rxf7) 15... Ndf5 16. Ba3 $44 {Spraggett} (16. Bxf5 exf5 17. Nb5 O-O 18. Qe2 Ng6 19. Bxf8 Nxf8 20. Nc7 Rb8 21. Ne8 $18 {Tolush,A-Szabo, S/Bucharest 1953}) (16. Nb5 $1)) (10. Qd4 Nd7 (10... Nc6 11. Qd6 Nge7 12. O-O-O Qe4 13. Qc7 $44) (10... Qxh1 $2 11. Qxg7 Nd7 12. O-O-O $18) 11. Bf3 (11. O-O-O Qg5+ (11... e5 12. Qd6) 12. f4 Qf6 (12... Qxc5 13. Qxg7 Qe3+ 14. Rd2 Ngf6 15. Qxh8+ Ke7 16. Nf3 Ne4 17. Qd4 $16 {Vera}) 13. Nf3 Nxc5 $1 (13... Qxd4 $2 14. Bxd4 {49/459} Ngf6 {(...f6 Ng5!)} 15. Rhg1 O-O 16. Rxg7+ $1 Kxg7 17. Rg1+ Kh8 18. Ne5 $18 {Vera}) 14. Qxc5 Qxf4+ 15. Nd2 (15. Rd2 Nf6) 15... Nf6 (15... Bd7 16. Rhg1 Qh6 17. Rg5 Nf6 18. Rdg1 $44 {Vera}) (15... Ne7) 16. Rhg1 Bd7 (16... Nd7 17. Qa3 Qe5 18. Bf3 Nc5 19. Rxg7 Bd7 20. Rdg1 O-O-O {(Rc8? Bxb7!)} 21. b4 Na4 22. Rxf7 Kb8 $2 {(...Be8!)} 23. Rgg7 Qd4 24. Qxa4 $1 $16 {Yuferov-Moroz/ Mikolajki-chT/1991}) (16... Qxh2 17. Bf3) 17. Rxg7 Bc6 18. b4 (18. Qg1 Ne4 19. Rg8+ Ke7 $17) 18... Ne4 $1 (18... Ba4 $2 19. Rf1 Qxd2+ {(...Qh6 Rxf7! for Bh5+)} 20. Kxd2 Ne4+ 21. Ke3 Nxc5 22. bxc5 $14) (18... Rd8 19. b5 {(Shishkin, V-Moroz,A/Dnjepropetrovsk 1994 60/(389))} Ne4 {(or ...Rxd2)} 20. Qb4 Nxd2 21. Rxd2 Bxb5 $17) 19. Qd4 Rd8 20. Qb2 (20. Rg4 Rxd4 21. Rxf4 Nc3 $19) (20. Rxf7 Kxf7 21. Bh5+ Ke7 22. Qg7+ Kd6 23. c5+ Nxc5 $19) 20... Ke7 $17 {Moroz}) 11... Qg5 12. Bb4 (12. Bd6 $6 Ne7) 12... Qe5+ 13. Ne2 Qxd4 14. Nxd4 Ne5 15. O-O-O ( 15. Be2 Bd7 16. Bc3 (16. Bd6) (16. Rg1 Ng6 17. Bf3 O-O-O 18. Rg5 $6 e5 19. Nb5 Bxb5 20. cxb5 Nf6 $17 {Pantaleoni-Semkov/Flori/op/1988}) 16... Ng6 17. Nxe6 Bxe6 18. Bxg7 N8e7 19. Bxh8 Nxh8 20. b3) (15. Nb5 $6 Nxf3+ 16. Ke2 (16. Kf1 Bd7 $17) 16... Nd4+ 17. Nxd4 Bd7 $17 {ECO}) 15... Bd7 (15... Nxc4 $2 16. Nf5 exf5 17. Rhe1+ Be6 18. Bxb7 $18) (15... Nxf3 16. Nb5 $1 $16) (15... a6 16. Rhg1 $1 Nxf3 17. Nxf3 g6 18. Ng5 $1 $16) 16. Bxb7 Rb8 17. Bd6 Rxb7 18. Bxe5 f6 19. Bd6 Ne7 {Sapundziev-Popov/Bulgaria-ch/1960/61} 20. f4 $14) 10... Qxh1 (10... Nd7 $2 11. Bf3 Qg6 12. Rd1 $1 {[#]} (12. O-O-O Ngf6 $1 13. Qd6 Qg5+ 14. Be3 Qe5) 12... Qf5 ( 12... Ngf6 $2 13. Qd6) 13. Bxb7 Qxc5 14. Bxa8 $16) 11. O-O-O Nd7 $8 (11... Nc6 $2 12. Bf3) (11... f6 $2 12. Bh5+ (12. Qd8+)) (11... Bd7 $2 12. Qd6 Kd8 $8 13. Qf8+ $1 (13. Bf3) 13... Kc7 14. Bd6+) 12. Nf3 (12. Bf3 Qxh2 (12... Qxg1 $2 13. Rxg1 Nxc5 14. Qd4 $1) 13. Bxb7 (13. Bd6 Qh4 $1 14. c5 Ne7 $19) 13... Qc7 $1 14. Bxa8 Qxc5 $17) (12. Qd6 $2 Qc6) 12... Qxd1+ $6 (12... Qg2 13. Ba3 $1 (13. Ne5 Ngf6 (13... f6 $2 14. Nxd7 Qc6 15. Ne5 $1 Qc7 16. Bh5+) (13... Qxh2 14. Nxd7 Qc7 15. Ne5 Nf6 16. Bd6 $1 {(stronger than Qg5)} Qd8 17. Qf4 $18) 14. Bf3 (14. Bh5 Nxh5 15. Nxd7 f6 16. Qd6 Kf7 17. Qe7+ Kg6) (14. Ba3 Ne4 15. Qb4 Qg5+ 16. f4 a5 $1) (14. Nxd7 Bxd7 {(ou ...Cxd7)} 15. Qd6 Kd8 $8) (14. Qd6 Qg5+ 15. f4 Qxf4+ $1 {(better than ...Ne4)} 16. Kb1 Ng8 $1 $19) 14... Qxh2 15. Qd6 Qf4+ $1 ( 15... Ng8 16. Nxf7 $1) 16. Kb1 Ng8) 13... a5 (13... Ne7 14. Ne5 O-O (14... Qxh2 15. Nxd7 Qc7 16. Ne5 Nd5) 15. Bxe7 Nxe5 (15... Re8 16. Nxd7 Rxe7 17. Nb6 $1) 16. Bxf8 Bd7 17. Bc5 (17. Ba3 Qxf2 {(better than ...Be8 Flear,G-Vera,R/ Elgoibar 1994)} 18. Bd6 Ng6 19. Bg3 Qg2) (17. Bb4 Qxf2 18. Bc3 f6 19. Bxe5 fxe5 20. Qxd7 Qxe2 21. Qxe6+ Kh8) 17... Qxh2 18. Be3 (18. f4 Nc6 19. Qe3 Rd8 20. Bf3 Qh4) (18. Bd6 Be8 {(ou ...f6)} 19. Qe3 f6 20. f4 Nf7 21. Qxe6 Bc6) 18... Qg2 19. Bf4 (19. Qd6 f6) 19... Ng6 20. Qxd7 Qxf2 $1 21. Qd8+ Rxd8 22. Rxd8+ Nf8 23. Bd6 Qe1+ 24. Bd1 Qe3+ 25. Kc2 g6 26. Bxf8 Qf2+ (26... Qe4+ 27. Kb3 h5 28. Bc5+ Kg7 29. Bxa7) 27. Kb1 Qf5+ $8 28. Ka1 h5 29. a4 Kh7 30. Be7 e5 31. Rd5 Kh6 $17) (13... Ngf6 $2 14. Qb4 $1 Kd8 (14... Ng8 15. Rxd7) 15. Qe7+ Kc7 16. Bd6+ Kb6 17. c5+ Ka5 18. Bc7+ b6 19. cxb6) (13... Qh3 14. Ne5 (14. Ng5 Qh4) 14... Qh6 15. f4 {below}) (13... Qxf2 14. Nd4 $1 (14. Ne5 Qxh2 $1 15. Nxd7 Qh6) 14... Ngf6 $1 (14... Ne7 15. Nxe6 $1 {(Cb5?)} Qb6 {(of course ...fxe6? Bh5+)} 16. Nxg7+ Kd8 17. Bg4 Qc6 18. Ne6+ $1 {[#]} {(...fxe6 Fxe7+ pour Dg5+)} Qxe6 19. Bxe6 fxe6 20. Qg5 $1 Re8 21. Rf1 $18) (14... Kd8 15. Nb5 Nh6 16. Nd6) 15. Qb4 (15. Nxe6 Ne4) 15... Qf4+ (15... Ng8 16. Nb5 a5 $2 17. Qf8+ $1) 16. Kb1 Ng8 17. Nb5 a5 18. Nd6+ Kd8 19. Qc3 Nh6 $1 (19... Ra6 20. Qxg7 Qf6 21. Qxh8 Qxh8 22. Nxf7+) 20. Qxg7 Rg8 21. Qxh6 Qxh6 22. Nxf7+ Kc7) (13... Qg6 14. Ne5 Qh6 15. f4 Ngf6 16. Bf3 {Stohl} (16. Qb4 Qxf4+ 17. Kb1 Nd5 18. Rxd5 Qg5) 16... a5 17. Kb1 Nd5 ( 17... Ra6 18. Nxd7 Bxd7 {(the same linee on ...Nxd7)} 19. Bxb7 Rb6 20. Qxa5 $18 ) (17... Qh4 18. Nxd7 Bxd7 19. Bxb7) 18. Nxd7 Bxd7 19. cxd5 e5 20. fxe5 Bf5+ 21. Ka1 Qxd2 22. Rxd2 Rc8 23. b3 b5 24. Bd6) (13... h6 14. Ne5 Qg5 15. f4 Qd8 16. Bh5 g6 17. Nxg6 Qf6 18. Nxh8 Qxh8 19. Rg1 $1 (19. Bf3) (19. Qd6) 19... Qh7 (19... Ne7 20. Qd6 Nc6 21. f5) 20. f5 $1 (20. Qd4)) 14. Ne5 $8 (14. Nd4 Ra6 15. Nb5 Rc6 16. Na7 Qd5 $1) (14. Qd4 Qg6) (14. c5 Ne7) 14... Ngf6 (14... h6 15. Nxd7 Qg5 16. Nb6 Qxd2+ 17. Rxd2 Rb8 18. Bd6 $18) 15. Bh5 $1 {[#](White has one less rook, but their remaining arsenal could hardly be more active)} (15. Qd6 $2 Qg5+ 16. Kb1 Ne4 $19) 15... Ra6 $6 (15... Nxh5 $1 16. Nxd7 f6 17. Nb6 Kf7 $1 (17... Qc6 18. Qd8+ Kf7 19. Qxh8 Qxb6 20. Rg1 g5 21. Qf8+ Kg6 22. Qe8+ Kf5 23. Qxh5 $40) 18. Nxa8 Qxh2 19. Nb6 Qf4 $17) (15... g6 $6 16. Bf3 Qxh2 17. Nxd7 (17. Qd6 Qf4+ 18. Rd2 Ng8) (17. Bd6 Qh4 18. Rh1 Ne4 $1) 17... Bxd7 18. Bxb7 (18. Qg5 O-O-O) 18... Rd8 19. Qd4 $1 {[#]} (19. Bd6 Qh4) 19... e5 20. Qc5 $1 Qf4+ 21. Rd2 Nd5 $8 22. Qxd5 (22. cxd5 Qg5 23. f4 $1) 22... Qf6 23. Bd6 Qe6 24. Qc5 $16) 16. Bxf7+ Kd8 17. Bh5 (17. Qe3 Qe4 18. Qc5 Nd5 $1 19. Nxd7 Bxd7 20. cxd5 Qf4+) 17... Qxh2 (17... Nxh5 18. Nxd7 (18. Nf7+ Ke8 19. Nxh8 Qxh2 $17) 18... Kc7 19. Nb6 $3 {[#]} (19. Bd6+ Kxd7 20. Ba3+ Ke8 21. Qd8+ Kf7 22. Qxh8 Rc6 $19) (19. Nf8 Kb8 20. Qd8 Nf6 21. Bd6+ Rxd6 22. Qxd6+ Ka8 23. Qc5 Qc6 $19) 19... Rxb6 20. Bd6+ (20. Qxa5 {(threatens Qe5+ or Bc5)} Bd7 21. Bd6+ {(or Bc5=)} Kd8 22. Qa8+ Bc8 23. Bc5+ Rd6 $8 24. Rxd6+ Ke7 $8 25. Rc6+ Kd7 $11) (20. Bc5 $2 Rc6 21. Qxa5+ b6) 20... Kd7 $1 (20... Kc6 $2 21. Bb8 $18) 21. Bc5+ Ke8 $1 ( 21... Kc7 $2 22. Qxa5 $1 Qc6 23. Bxb6+ Qxb6 24. Qe5+) (21... Kc6 $2 22. Qd6#) 22. Qd8+ Kf7 23. Qxh8 (23. Qc7+ Kg6) 23... Rc6 24. Qf8+ Kg6 25. Qe8+ (25. f4 $2 Nxf4) 25... Kf5 (25... Kh6 26. Be3+ g5 27. Qf8+ Ng7 28. Qf6+ Kh5 29. Qf7+) ( 25... Kg5 26. Be3+ Nf4 27. b3 $1 Qe4 28. Rd4 Qg6 29. Bxf4+ Kh5 30. Qd8 $1) 26. Qxh5+ Qg5+ 27. Qxg5+ Kxg5 28. Be7+ (28. Be3+ Kf5) 28... Kf4 29. b3 Kf3 30. Rd2 b5 31. Rc2 bxc4 32. bxc4 $11) 18. Nf7+ Kc7 19. Bf3 Kb8 (19... Re8 20. Rh1) 20. Nxh8 Qh4 21. Nf7 e5 (21... Qxc4+ 22. Kb1 $13) 22. Kb1 Ne4 (22... Qxc4 23. Bd6+ Ka7 {(Ka8 Rc1)} 24. Nxe5) (22... Ne8) 23. Qe3 (23. Qe1 Ndf6) 23... Ndf6 {[%cal Rc8f5]} 24. Nxe5 (24. Bxe4 Qxe4+ {(Nxe4 f3)} 25. Qxe4 Nxe4 26. f3 Nf2 27. Rd8 Kc7 28. Bd6+ Rxd6 29. Rxd6 Bf5+ 30. Ka1 {(otherwise ...Nd3+)} e4 31. fxe4 Nxe4 32. Rd5) (24. Bc5 Bf5 25. Ka1) 24... Re6 (24... Qxf2 25. Qf4) 25. Qd4 $6 (25. Ng4 $1 Qg5 {(Nxg4? Qf4+)} 26. Nxf6 Qxe3 27. fxe3 Nxf6 28. Bd6+ $14) (25. Rd8) 25... Qf4 26. Bxe4 Qxe4+ 27. Qxe4 Nxe4 28. f4 g5 29. Rd4 Re8 30. Nf7 (30. Rxe4 $4 Bf5 $19) (30. Kc1) 30... Bf5 31. Kc1 Ng3 (31... gxf4 32. Nd6 Nxd6 33. Bxd6+ Kc8 34. Rxf4 $10) 32. Rd5 (32. Rd6 gxf4 $17) 32... Be6 $2 (32... Re1+ 33. Kd2 Re2+) ( 32... gxf4) (32... Re4) 33. Bd6+ Ka7 34. Rxa5+ Kb6 $138 {(loss to time in a a winning position Sulava,N-Palac,M/Slavonski Brod 1995)} 35. Rb5+ $8 Ka7 36. Bc5+ Kb8 37. Nd6 $18) 13. Qxd1 (13. Bxd1 Nxc5 14. Qd4 Ne7 (14... Bd7 15. Qxc5 Rc8 $14) (14... Nd3+ 15. Qxd3 Nf6 {(not ...f6? Ba4+)} 16. Ne5) 15. Qxc5 Bd7 16. Ne5 Bc6 (16... Nc6 17. Bf3 {: text}) 17. Nxc6 Nxc6 18. Ba4 Kd7 19. b4 (19. Qd4+ Ke7 20. Qxg7 Rag8) 19... Rhc8 (19... a6 20. Qb6 Rhb8 21. a3) 20. b5 Na5 21. b6+ Nc6 22. bxa7) 13... Nxc5 14. Qd4 Ne7 (14... Nf6 15. Qxc5 Bd7 16. Ne5) 15. Qxc5 Bd7 $1 (15... f6 $2 16. Nd4 a6 17. Bh5+ $1 (17. Qd6 Kf7 18. c5 Re8 19. Bc4 Nc6 20. Nf5 Rd8 21. Qg3 g6 22. Nd6+ Kg7 23. h4 Ne5 24. Be2 b6 25. f4 Nc6 26. Qg2 Bd7 27. Bf3 bxc5 28. Bxc6 Ra7 29. Nb7 Rb8 30. Na5 Rd8 31. Qd2 Rc7 32. Qd6 {1-0 Tataev-Boguslavsky/Protvino/1992/ 60/(389)}) 17... g6 18. Bf3 Kf7 (18... e5 19. Nc6 $1 Nxc6 20. Bxc6+) 19. Qc7 Re8 20. Nc6 $1 {[#]} Bd7 21. Nxe7 Rxe7 22. Qxb7 $16) (15... Nc6 16. Ng5 (16. b4) 16... Bd7 17. Ne4 b6 18. Qa3 Kd8 ) 16. Ne5 (16. Qc7 Bc6) (16. Nd4 Nf5 (16... a6 17. Qb6 Nc6 18. Qxb7 Rb8 19. Qc7 Rc8 20. Qd6) 17. Nxf5 (17. Nb5 b6 18. Qb4 Bxb5) 17... exf5 18. Bf3 Rc8 19. Qd4 b6) 16... Nc6 $6 (16... Bc6 $1 17. Nxc6 $1 Nxc6 (17... bxc6 18. Bf3 Rc8 19. Qxa7 $16) 18. Bf3 Kd7 (18... Rc8 19. b3 Kd7 20. Bxc6+ Rxc6 21. Qxa7 Kc7 22. Qa5+ Kd7 23. Qg5) 19. Bxc6+ bxc6 20. Qd4+ Ke7 21. Qxg7 Rhg8 22. Qe5 (22. Qxh7 Rg4) 22... Rg1+ 23. Kc2 Rg2 $132) (16... f6 $6 17. Bh5+ $1 (17. Nxd7 Kxd7 18. Qb5+ Kc7 19. Bg4 Rad8 20. Bxe6 Rd6) 17... g6 18. Nxd7 Kxd7 19. Qd4+ $1 (19. Bf3 Nc6 20. Bxc6+ bxc6 21. Qd4+ Ke7 $15) 19... Kc7 20. Qxf6 Rhe8 (20... Nc6 21. Qg7+) 21. Qf4+ Kd7 22. Bf3 Nc6 23. c5 $16) 17. Bf3 $1 $16 (17. Nxd7 $2 Kxd7 18. Bf3 {(would transpose into 16...Bc6! with even more black tempo)} Rhc8) 17... Nxe5 (17... Rc8 18. Bxc6 Bxc6 19. Qxa7 (19. b3 a6 20. Qb6) 19... O-O) 18. Qxe5 f6 (18... O-O-O 19. Qxg7 Rhg8 20. Qf6 $16 Bc6 (20... Rgf8 21. Qe7) 21. Bxc6 bxc6 22. Qxf7 Rg1+ 23. Kc2 Rd7 24. Qxe6 Kc7 25. h4 Rgg7 26. h5 Rgf7) ( 18... O-O 19. Bxb7 Rab8 20. Qc7) (18... Bc6 19. Qxg7 Ke7 (19... O-O-O 20. Bxc6 bxc6 21. Qxf7) 20. Bh5 $1 Rhf8 21. Qxh7 Rac8 22. Kd2 (22. b3 b5) (22. Qg7) 22... Rfd8+ 23. Ke3 Be8 24. Be2 a6 25. h4 b5 26. Qe4) 19. Qg3 (19. Qa5 b6 ( 19... Rc8 20. b3 Bc6 21. Bxc6+ bxc6 22. Qxa7 O-O 23. Qd7) 20. Qa6 (20. Qh5+ g6 21. Qh4 Rc8) 20... Rc8 21. Bb7 Rc7 22. Qxa7 Rxc4+) (19. Qc7 Rc8 20. Qxb7 Rxc4+ 21. Kd2 Ke7 (21... a5 22. Qa8+) 22. Qxa7 Rhc8) 19... O-O-O 20. Qxg7 $16 Rhg8 21. Qe7 $1 {[#]} (21. Qxf6 Rdf8 22. Qc3 Rf4 23. Qd3 (23. Qe3 Rxc4+) (23. Qb3 Bc6) 23... Rd8 (23... Rg1+ 24. Kd2 e5)) 21... e5 (21... Rg1+ 22. Kc2 Rf1 23. Bxb7+) (21... Rge8 22. Qxh7) 22. Bd5 Rgf8 23. Qxh7 $6 (23. b4 $1 $40 {/\b5,a4-a5-a6} Rde8 24. Qc5+ Kb8 25. Qd6+ Kc8 26. Bxb7+) (23. h4) 23... f5 24. h4 e4 25. h5 ( 25. b4 Kb8 (25... Bc6 26. Bxc6 bxc6 27. Qxa7 f4 28. b5) 26. b5) 25... Bc6 $1 ( 25... Rh8 $2 26. Qg6) 26. Bxc6 bxc6 27. Qxa7 (27. h6 Rde8 28. Kd2 f4 29. Ke2 e3 ) 27... f4 28. Qa6+ (28. Qc5) 28... Kc7 29. Qa7+ $6 (29. c5 $1 {Stohl} e3 30. Qb6+ Kc8 (30... Kd7 31. Qb7+ Ke6 32. Qxc6+ Ke5 33. Qf3 Kd4 34. c6 Rde8 35. c7 e2 36. Qc3+ Kd5 37. Qd3+ Kc6 38. c8=Q+ Rxc8 39. Qxe2) 31. Qxc6+ Kb8 32. Qb6+ Kc8 33. c6 Rf7 34. b4) 29... Kc8 30. Qc5 e3 $1 $11 (30... Rf6 $2 31. Qe5) 31. Qxc6+ Kb8 32. Qf3 (32. h6 e2 (32... exf2 33. Qf3) 33. Qb6+ Ka8 $10) 32... Rde8 33. Kd1 exf2 $2 (33... e2+ $1 34. Ke1 Rg8 $1 35. Qxf4+ Ka8 $1 36. Qf3+ (36. Qh2 $6 Rg7 37. h6 Rd7 38. Qg2+ Ka7 39. Qg7 $17) 36... Kb8 $1 (36... Ka7 $2 37. Qa3+ {avec l'idée Dc5+ et f4}) 37. Qf4+ Ka8 $11) 34. Qxf2 f3 35. h6 Rf6 (35... Re2 $2 36. Qb6+ Ka8 37. Qa5+ Kb7 38. Qb4+) (35... Re7 36. Qb6+ $1 (36. Qh2+ $2 Ka8 37. h7 $2 Rd8+) 36... Ka8 (36... Kc8 $2 37. Qc6+) 37. Qc6+ Rb7 38. Ke1 f2+ 39. Kf1) (35... Rd8+ 36. Kc2 Rf6 (36... Rd7 37. Qh2+ Ka8 38. h7 f2 39. h8=Q f1=Q 40. Qh1+ Qxh1 41. Qxh1+) 37. Qh4 $1 Rff8 (37... Rdf8 38. h7 f2 39. Qxf6) 38. h7 f2 39. h8=Q f1=Q (39... Rxh8 40. Qxf2) 40. Qe5+ $1 (40. Qxd8+) 40... Kc8 (40... Kb7 41. Qhe4+) 41. Qc5+) 36. h7 $18 Rh8 $138 (36... Kb7 37. Qd4 Rff8 38. h8=Q Rxh8 39. Qd5+ Ka7 40. Qxf3 Rd8+ 41. Kc2) (36... Rd8+ 37. Kc2 Rh8 38. Qg3+ $1 {[#]} ( 38. Qd4 $2 Rff8 39. Qd6+ Ka8 $11 40. c5 f2 41. Qa6+ Kb8 42. c6 $2 Rxh7) (38. Qh2+ Kb7) 38... Ka8 39. Qg7 $1 Rff8 40. c5 f2 (40... Rc8 41. Kd2) 41. c6 Rb8 42. Qg2 Rbf8 43. Qd5 $3 {and Queen + pawn outranks Queen + 2 Rooks !}) 37. Qg3+ Kc8 (37... Ka8 38. Qg8+ Rf8 39. Qd5+ Kb8 40. Ke1) 38. Qg4+ Kd8 $6 (38... Kb8 39. Qg7 $1 Rd8+ 40. Kc2 Rff8 41. c5 {(threatens c6)} (41. h8=Q Rxh8 42. Qg3+) 41... Rc8 42. Kb3) 39. Qg5 $1 $138 1-0 [Event "serial s#11"] [Site "?"] [Date "2005.??.??"] [Round "?"] [White "Ersek, T & Bakcsi G"] [Black "1556.17"] [Result "0-1"] [SetUp "1"] [FEN "7R/1p1BRp1P/5rp1/4n2b/1B2p2k/Q2p2p1/2pK3n/8 w - - 0 1"] [PlyCount "22"] [EventDate "2005.??.??"] [SourceDate "2010.01.01"] 1. Ra8 -- 2. h8=N -- 3. Nxf7 -- 4. Ng5 -- 5. Rh7 -- 6. Be7 -- 7. Qb4 -- 8. Ra1 -- 9. Rh1 -- 10. Ke1 -- 11. Nf3+ {Four pinned down units are unable to capture, the only thing left is...} Nexf3# 0-1