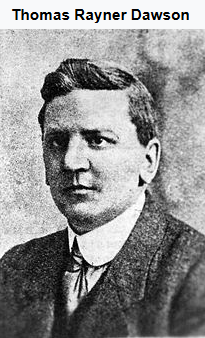 I have a book on Benoni (in Russian) from 1984 (by A. Kapengut) which was one of Olivier Renet's favourite books. Of course, books on openings are quickly out of fashion, but if you really want to understand an opening, you have to study its history. Moreover, this book is a curiosity: published at the time of communism, if not triumphant, then at least splashy, all the names of dissidents or opponents of the "workers' paradise" (Alburt, Lein, Shamkovitch, Pachman, Sosonko and of course Kortchnoi) are systematically eliminated, which makes the text strangely lame... I'm glad this book can help a player, and I'll never have time to read it in detail (I started 20 years ago: there are some unimportant annotations). Unless I live to be 200 years old, I won't be able to study all the endgames and midgames that interest me. Not to mention my efforts to raise the level of my compatriots in endgames, which seem to have failed. And not only the French: see Carlsen's gigantic stupidity in his game yesterday! [note from 2014: don't ask me for Kapengut's book, it has already made one happy...]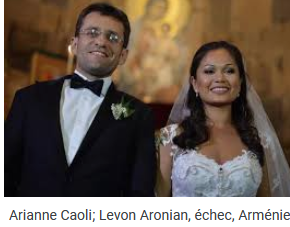 A pleasant exercise in the pawn endgame, then a good treatment of the R vs P struggle, avoiding the body interposition (abusively called "shoulder charge"), then a return to Bauer-Polgar, where the French player seems to want to revolutionize the theory, but it is a total fiasco! An eighth prize (!) contest, because to win a first prize these days... you have to be more sophisticated, not to say abstruse, but John Beasley's favourite study in the contest... and mine. Finally, some hasty impressions of the event of the week, the Aronian-Carlsen endgame and the excerpt from an obscure book on endgames explaining the Loewenfisch study, pinning down authors who are "fundamental" in name only. A short and brilliant draw (to be learnt by heart) to definitively ridicule the Khmer Rouge organisers and Kagébist referees who pretend to rewrite the laws of chess, whether they pour out their unfathomable mediocrity in Cannes, Le Touquet or Corsica. And in doubles, please !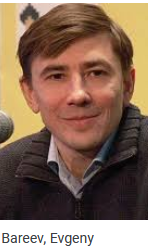 The game of the day inaugurates a controversy to follow on John Watson's theory that the opening of the game benefits the knights, rather than the bishops. But here, the game seems to open much more than it really opens: it is especially the a1-h8 diagonal which opens! In support of this thesis, however, the successes of Bishops in a closed position demonstrated by Karpov, in particular the wB of white squares behind the c4-d5-e4 structure. The exercise of the 20th white move was carried out seriously, but if the intuition was sometimes present, A. O'Kelly would have exclaimed: "your analyses, young men, lack precision"! He would not have been wrong. We would have liked to see the Hauchard, Chabanon and other Relange, whose disappearance from the course we regret.
Master's diagrams
[Event "?"] [Site "?"] [Date "1922.??.??"] [Round "?"] [White "Dawson, T."] [Black "0000.33d2a1"] [Result "1-0"] [SetUp "1"] [FEN "8/6pp/8/6PP/7P/8/p2K4/k7 w - - 0 1"] [PlyCount "1"] [EventDate "1922.??.??"] [Source "ChessBase"] [SourceDate "2000.10.30"] {Find the right square for the King in one minute maximum !} 1. -- 1-0 [Event "?"] [Site "?"] [Date "1997.??.??"] [Round "?"] [White "Gemmell, J."] [Black "0000.33"] [Result "1/2-1/2"] [SetUp "1"] [FEN "6k1/8/7p/4P1pP/3K1pP1/8/8/8 w - - 0 1"] [PlyCount "21"] [EventDate "1997.??.??"] 1. Kc3 $3 (1. Kd3 $2 Kf7 $3 2. Kd4 Ke7 $8 $19) (1. Kc4 $2 Kf8 $3 {[%csl Rb7, Gc3,Yc6,Gc7,Rd3,Yd4,Rd7,Ye7,Ge8,Rf7,Gg8]} 2. Kc3 {[%csl Yb6,Yc4,Yd8]} Ke8 $8 3. Kc4 Kd8 $8 4. Kc3 Kc7 $8 5. Kc4 Kb6 $8 $19) (1. Ke4 $2 Kf8 $3 2. Kd3 (2. Kd4 Ke7 $8) 2... Kf7 $8 $19) 1... Kf8 (1... Kf7 2. Kd3 $3) 2. Kc4 $3 Ke8 3. Kc3 $3 Kd8 4. Kc4 $3 Kc7 5. Kc3 $3 {[%csl Gb6,Gc4,Rd3,Rd7,Ye4,Ye6][#]} Kd7 (5... Kb6 6. Kc4 $8 (6. Kd4 $2 Kc6 $8 7. Kc4 f3 $8) (6. Kd3 $2 Kb5 $8 7. e6 Kc6 $19) 6... Kc6 (6... Kb7 7. Kd3 $8) 7. Kd4 $8 f3 (7... Kb5 8. Kd5) 8. Ke3 $8 Kd5 9. Kxf3 $8 Kxe5 10. Ke3 $8 $11) 6. Kd3 $3 Ke7 7. Kd4 $3 (7. Ke4 $2 Ke6 $8 8. Kd4 f3 $8 9. Ke3 Kxe5 $8 $19) 7... Kf7 8. Kd3 $3 Ke6 9. Ke4 $8 f3 10. Kxf3 $8 Kxe5 11. Ke3 $8 1/2-1/2 [Event "?"] [Site "?"] [Date "1980.??.??"] [Round "?"] [White "Lerner, Dorfman"] [Black "0400.43"] [Result "1-0"] [SetUp "1"] [FEN "K7/6k1/8/6p1/8/8/7R/8 w - - 0 71"] [PlyCount "11"] [EventDate "1980.??.??"] [Source "ChessBase"] {30/F13} 71. Rf2 $3 {[#]Avoid the black king making a rampart of his body. A similar move was missed in Vaulin-Gashimov 1999.} (71. Kb7 $2 Kf6 $8 72. Kc6 Ke5 $8 73. Kc5 g4 $8 (73... Ke4 $2 74. Rg2 $8 {[#]})) (71. Rc2 $2 Kg6 $3 {[#]} (71... Kf6 $2 72. Rc5 $3 (72. Kb7 $2 Kf5 $1) 72... Kg6 73. Kb7 $1 Kh5 74. Kc6 Kg4 75. Kd5 Kf4 76. Rc4+ (76. Rc8 g4 77. Kd4 $8) 76... Kf5 (76... Kf3 77. Ke5) 77. Kd4 Kf4 78. Kd3+ Kf3 79. Rc8 $18) (71... Kh6 $2 72. Kb7 $1 (72. Rc8 Kh5 73. Kb7 $1) 72... Kh5 73. Kc6 Kg4 74. Rf2 (74. Kd5) 74... Kg3 75. Rf8 $18) 72. Rc5 (72. Kb7 Kf5 $8 73. Kc6 g4 $11) 72... Kh5 $8 73. Kb7 Kg4 $8 74. Kc6 Kf4 $8 { (body interposition)} 75. Kd5 g4 $8 76. Rc4+ Kf3 $8 77. Rc3+ (77. Kd4 g3 $8 78. Kd3 g2) (77. Ke5 g3 $8 78. Rc3+ Kf2 $8) 77... Kf4 $8) (71. Ra2 $2 Kg6 $3 (71... Kf6 $2 72. Ra5 $8) (71... Kh6 $2 72. Kb7)) 71... Kh6 72. Kb7 g4 73. Kc6 Kg5 74. Kd5 g3 75. Rf8 Kg4 76. Ke4 $8 1-0 [Event "?"] [Site "?"] [Date "2003.??.??"] [Round "?"] [White "Bauer, Polgar Ju (analysis)"] [Black "0400.43"] [Result "1-0"] [SetUp "1"] [FEN "8/6pk/p7/5R1p/7P/4P1P1/r4PK1/8 b - - 0 50"] [PlyCount "52"] [EventDate "2003.??.??"] 50... Kg6 51. Rg5+ Kh6 52. e4 {Smyslov-Reshevsky 1948 with Ph6 on h5.} a5 53. Kf3 a4 54. Ra5 a3 55. Ra6+ Kh7 56. Ke3 Ra1 57. Kf4 Ra2 58. f3 Ra1 59. Kf5 Rg1 60. Kf4 Ra1 61. Kf5 Rg1 62. Rxa3 Rxg3 63. e5 Rg1 (63... Rg6 64. e6 Rf6+ 65. Ke5 Kg6 66. Ra8) 64. Ke6 {[#]Presented live by AV.} (64. e6 $1 {(the simplest)} Re1 65. Ra5 $1 {[#]} (65. f4) 65... Re3 (65... Kg8 66. Re5) 66. Re5 Rxf3+ 67. Ke4 Rf8 68. e7 Re8 69. Kf5 $18) (64. Re3 $2 {(offends a fundamental principle: The King blocking a passed pawn is sovereign !)} Kg8 $1 65. e6 $6 (65. Ke6 Kf8 66. Ra3 Rg6+ 67. Kd7 Rb6 68. f4 Kf7 69. f5) 65... Kf8 $8 66. Rb3 Ke7 67. Rb7+ Ke8 68. f4 Kf8 69. Rd7 Ke8 70. Rf7 Rg2 71. Ra7 Rg1 72. Ke4 Re1+ 73. Kf3 g6 74. f5 gxf5 75. Kf4 Rxe6 76. Kxf5 Rb6 $11 {(Bauer-Polgar... alas !) }) (64. Ra8 $1 {(also very logical)} Rb1 65. f4 $1 (65. e6 $1 Rb5+ 66. Ke4 ) 65... Rb2 (65... g6+ 66. Kg5) 66. e6 Rb5+ (66... Re2 67. Ra5) 67. Ke4 Rb1 68. Ke5 $18) (64. Ra7 Kg8 65. e6 Re1) 64... Rb1 (64... Re1 65. f4 Rh1 66. Kf7 Rxh4 67. Rf3) (64... Rh1 65. Kd7 (65. Ra4) 65... Rxh4 66. e6 Rd4+ 67. Ke8 h4 68. e7 h3 (68... Rd6 69. Rc3 $1 {Z} Kg6 {(...h3 f4 ...Th6 Rd7 ...h2 Tc1)} 70. Kf8 Rf6+ 71. Kg8 Re6 72. Rc6 $1) (68... Kg8 69. Ra8 $1) 69. Kf7 (69. f4 $1 {is immediate }) 69... h2 70. Ra1 Rf4+ 71. Ke6 Rxf3 72. Re1 $3 $18) 65. Kd7 (65. Ra7 Rb4 66. Kf5 $1 Rxh4 67. e6 $8 Rh1 68. Ra5 $3) 65... Rb7+ (65... Rd1+ 66. Ke7 Rd4 67. e6 Rxh4 68. Ke8 $1 Rb4 69. e7 h4 70. Kf7 $18) (65... Kg8 66. Ra8+) (65... Rb8 66. e6 Kg6 67. Re3) 66. Kc6 $1 Rb8 67. e6 Kg6 68. Kc7 Re8 69. Kd7 $1 (69. Re3 Ra8) 69... Rb8 70. Re3 $1 (70. Ra4 $1 Rb7+ 71. Kd8 Rb8+ 72. Kc7 Rb3 73. Re4 $1 (73. Rf4 $1 Ra3 74. e7 Ra7+ 75. Kd6 {for Kg3 & Re4}) 73... Rc3+ 74. Kd7 Rd3+ 75. Ke8 $18) (70. e7 $2 Kf7 $8 71. Ra4 (71. Rb3 Ra8 $8) 71... Rb7+ $8 72. Kd8 Rb8+ $8 73. Kc7 Rb3 $11) 70... Rb7+ (70... Ra8 71. e7 Ra7+ 72. Kc6) 71. Kd6 Rb8 72. Re5 $1 Rd8+ (72... Ra8 73. e7 Kf7 74. Rf5+ $8) (72... Kf6 73. e7 Kf7 {(...Tb6+ Rc7)} 74. Rf5+ $8) 73. Ke7 $8 (73. Kc7 $2 Ra8 $8) 73... Rd4 74. Rg5+ Kh6 75. Kf7 Rf4+ 76. Kg8 1-0 [Event "?"] [Site "?"] [Date "2005.??.??"] [Round "?"] [White "Ulrichsen, J."] [Black "0030.21"] [Result "1/2-1/2"] [SetUp "1"] [FEN "k2K4/8/8/1p6/8/PP6/8/5b2 w - - 0 1"] [PlyCount "19"] [EventDate "2005.??.??"] {Finally, a recent study that "does not suggest a traffic accident" (M. Erntroy, quoted by John Beasley). The coming of the wK on b2, threatening b4 and then a4 can only be countered by ...Bd1. Thus, on Kb2/Ka5, Be2, one draws by Kc2! (Kc1!)..} 1. Kc7 $8 (1. Kd7 $2 Kb7 $8 2. Kd6 Kb6 $8 3. Kd5 Be2 $8 4. Kd4 Bd1 $1 (4... Ka5 $1 5. Kc3 Bd1 $8) 5. Kc3 Kc5 $8 {[%csl Ga5,Gc3,Gc5] ZZ1 [#]} 6. b4+ (6. Kb2 Kd4) (6. a4 b4+ $8) 6... Kd5 $1 7. Kd2 Ba4 $1 8. Kd3 Ke5 9. Ke3 Bb3 10. Kd3 Kf4 11. Kd4 (11. Kc3 Ba4 12. Kd4 Kf3 $8 13. Kd3 Kf2 $8 14. Kd2 Kf1 $8 $19) 11... Ba4 $1 (11... Kf3 12. Kc3 Ba4) 12. Kd3 Kf3 $8 13. Kd2 Ke4 $8 $19) 1... Ka7 2. Kc6 $8 Ka6 3. Kd5 $3 {[#]} (3. Kc5 $2 Ka5 $8 4. Kd5 (4. Kd4 Be2 $8 {ZZ3} 5. Kc3 Bd1) 4... Bd3 $8 {[#]} 5. Kd4 Bc2 $1 6. Kc3 Bd1 $8 {ZZ2 [#]} 7. Kb2 Kb6 $8 8. Kc3 Kc5 $8 {ZZ1 above}) 3... Ka5 (3... Bd3 4. Kd4 $8 {[#]} Be2 (4... Bc2 5. Kc3) 5. Kc3 Ka5 6. Kb2 Bd1 7. Kc3 $8 $11 {ZZ2}) (3... Be2 4. Kc5 $8 (4. Kd4 $2 Bd1 5. Kc3 Ka5 $8 {ZZ2}) 4... Ka5 (4... Bd1 5. Kb4) 5. Kd4 $8 {ZZ3 : text}) (3... Kb6 4. Kd4 $8 Be2 5. Kc3 $8 Kc5 (5... Ka5 6. Kd4 {: text}) 6. b4+ Kd5 7. a4) 4. Ke4 $3 {[#]} (4. Kd4 $2 Be2 $8 {[%csl Ra5,Rd4] ZZ3 [#]} 5. Kc3 Bd1 $19 {ZZ2}) (4. Kc5 $2 Bd3 $8 5. Kd4 Bc2 $1 6. Kc3 Bd1 {ZZ2}) 4... Be2 5. Kd4 $8 {ZZ3 [#]} Bg4 (5... Kb6 6. Kc3 $8 Kc5 7. b4+ Kc6 8. a4 $11) (5... Bf1 6. Kc3 $1) 6. Kd3 $8 (6. Kc3 $2 Bd1 $8 {ZZ2}) 6... Bd1 7. Kc3 $8 {ZZ2 [#]} Bf3 8. Kd2 $1 Kb6 9. b4 $1 Kc6 10. a4 $1 1/2-1/2 [Event "Tal Memorial"] [Site "Moscow"] [Date "2006.11.12"] [Round "6"] [White "Aronian, L."] [Black "Carlsen, M."] [Result "1-0"] [ECO "E15"] [WhiteElo "2741"] [BlackElo "2698"] [PlyCount "147"] [EventDate "2006.??.??"] [EventType "tourn"] [EventCountry "RUS"] [Source "Mark Crowther"] [SourceDate "2006.11.13"] 1. d4 Nf6 2. c4 e6 3. Nf3 b6 4. g3 Ba6 5. Qc2 Nc6 6. Nbd2 d5 7. cxd5 Qxd5 8. e4 Nb4 9. Qa4+ Qd7 10. Qxd7+ Nxd7 11. Bxa6 Nxa6 12. O-O Nf6 13. a3 c5 14. Re1 Be7 15. Ne5 Rc8 16. b4 cxd4 17. Ndf3 Nb8 18. Nxd4 Nfd7 19. Nef3 O-O 20. Bf4 Nc6 21. Rac1 Nxd4 22. Nxd4 g5 23. Nc6 Rxc6 24. Rxc6 gxf4 25. Rc7 Ne5 26. Rxe7 Nf3+ 27. Kf1 Nxe1 28. Kxe1 a5 29. Rb7 axb4 30. axb4 Rd8 31. f3 Rd3 32. Ke2 Rb3 33. Rxb6 Rb2+ 34. Kd3 Rxh2 35. gxf4 h5 36. Rb5 h4 37. Rh5 h3 38. Kd4 (38. Kc3 Rh1 39. b5 Kg7 40. Kc2 Rh2+) 38... Kf8 39. Ke5 Ke7 40. f5 exf5 41. Kxf5 Rb2 42. Rxh3 Rxb4 43. f4 $6 (43. Rh8 $1 {(more dangerous)} Rb5+ (43... f6 $2 44. Rh7+) 44. e5 Ra5 45. f4 Rb5 46. Ra8 Rc5 47. Ra6 (47. Kg5 f6+ 48. Kg6 fxe5 $8 49. f5 Rc6+ $8 50. Kg7 Rc1 $1 51. f6+ Ke6 $8 $11) (47. Ra7+ Kf8 48. Kg5 Kg7 $11) 47... Rb5 (47... Kf8 $2 48. Kf6) 48. Kg5 Rc5 $1 (48... Rb1 $2 49. Ra7+ Kf8 50. f5 Rh1 51. Rb7 $3 {Z [#]}) 49. Kh6 Rc1 $1 50. Ra7+ Kf8 51. f5 Rg1 $3 {[#]Loewenfisch: all this is explained on pages 277-278 of a certain enigmatic book}) 43... Rb5+ $1 44. e5 Kf8 $1 45. Rd3 (45. Kg5 Kg7) (45. Rg3 Ra5 (45... Ke7 46. Kg5 f6+)) 45... Rb4 (45... Ra5 $2 46. Kf6) 46. Kg5 Kg7 47. Rd7 (47. f5 f6+ $1 (47... Rb5 48. f6+ Kh7 $8) 48. exf6+ Kf8 $11 {leaving White with doubled pawns as in exercise 314 of the same book}) 47... Rb5 $1 {The Rook on his 4th row: would the young Norwegian prodigy have read it too ?} 48. Kg4 Kf8 49. Kf5 (49. Ra7) 49... Kg7 50. Ke4 Rb4+ 51. Rd4 Rb1 52. Rd7 Re1+ 53. Kd5 Rd1+ 54. Kc6 Rf1 55. Rd4 (55. e6 Kf6 $3 {[#]} (55... Rxf4 $2 56. e7) 56. exf7 ( 56. e7 Re1) 56... Kg7 $11) 55... Kf8 56. Kd7 Rf2 57. Kd6 Rf1 58. Kd5 Ke7 (58... Kg7 59. Ra4 Rd1+) 59. Ra4 f6 $1 {Bravo !} 60. Ra7+ Kf8 61. Kd6 (61. e6 Rxf4 $8) 61... fxe5 $1 (61... Rxf4 $2 62. Ra8+ $8 (62. e6 $2 Rd4+) 62... Kg7 63. e6 Rd4+ 64. Kc7 Rc4+ 65. Kd7 Rd4+ 66. Ke8 f5 (66... Rh4 67. Ra2) 67. e7 $18) 62. Ra8+ Kf7 63. Ra7+ Kf8 64. fxe5 Rd1+ 65. Ke6 Re1 $1 {as on page 181.} (65... Rb1 $1) 66. Rf7+ Ke8 (66... Kg8) 67. Rh7 Kf8 $1 {The best.} (67... Kd8 68. Rh8+ Kc7 69. Re8 (69. Rf8 Re2 $1) 69... Rh1 $8 {Kling and Horwitz, see page 197 of the same}) 68. Rh8+ Kg7 69. Rd8 (69. Re8 Ra1) 69... Ra1 $1 {With the RN on the right side, the defence is lightened. He confirms his good readings.} (69... Re2 $1 70. Re8 (70. Ra8 Re1 71. Kd6 Kf7 $8) 70... Re1 {(or ...Ra2)} 71. Kd7 Rd1+ ( 71... Re2 72. e6 Rd2+ {(not ...Kf6? Rf8+ then e7)} 73. Ke7 Ra2 $8) 72. Ke7 Re1 73. e6 Ra1 $8 74. Rd8 Ra7+ {: text}) 70. Ke7 Ra5 (70... Ra7+ 71. Rd7 Ra8 $1) 71. e6 Ra7+ $1 (71... Ra6) 72. Rd7 Ra8 $1 (72... Ra1) 73. Rd6 Ra7+ $2 {Alas! The said young prodigy has not read pages 189 and 190, although they are given as essential p.177. Certainly because of the impatience of his age.} (73... Kg6 $8 $11) 74. Ke8 {But finally, Carlsen's ignorance is nothing compared to that of some the ignorance of some journalists, who have managed to see in this game the "Philidor's position", which is characterised by the defensive position of the bR on the 3rd on the 3rd row (page 180), but there was nothing of the sort here.} 1-0 [Event "?"] [Site "?"] [Date "1956.??.??"] [Round "?"] [White "Loewenfisch, G."] [Black "0400.21"] [Result "1/2-1/2"] [SetUp "1"] [FEN "8/2r1kp2/1R6/4P1K1/5P2/8/8/8 b - - 0 1"] [PlyCount "21"] [EventDate "1956.??.??"] {EFII 682. t1p277d1} 1... Rc5 $3 {Defence requires precision.} (1... Kf8 $2 2. Kf6 $8 ({with one more time, the blacks can relax :} 2. -- Kg7 $1 3. f5 Rc1 $1 4. f6+ Kh7 $8 $11) 2... Rc8 3. f5 $1 Kg8 4. e6 $1 fxe6 5. fxe6 Kf8 6. Rb7 $18) ({Neither should you allow f4-f5 :} 1... Ra7 $2 2. f5 $8 Rc7 3. f6+ (3. Rb8 Ra7 4. f6+ {cf. exercice 276}) 3... Kd7 4. Kh6 $18 (4. e6+ fxe6 5. f7 Ke7 6. Kg6)) ({The "ultra-active" move is also insufficient :} 1... Rc1 $2 2. Rb7+ $1 (2. f5 $2 Rg1+) 2... Kf8 (2... Ke6 3. f5+ $8 Kxe5 4. Re7+ $8 Kd6 5. Rxf7) 3. f5 $8 {(threatens Kf6)} Rh1 (3... Rc6 4. Rb8+ $1 (4. f6 $1 Ke8 5. Rb8+ Kd7 6. Rf8) (4. Rd7 Ke8 {(the check on f6 is countered by Kg6!!)} 5. Rd6 Rc1 6. Kf6 Rh1 7. e6 fxe6 8. Kxe6 $8 Re1+ 9. Kf6 $8) 4... Kg7 (4... Ke7 5. f6+) 5. f6+ (5. e6 fxe6 6. f6+ Kf7 7. Rb7+ $8 Kf8 8. Kg6) 5... Kh7 6. Rb7 $8 (6. Rf8 $2 Rc7 {: Loewenfisch-Johner 1911 with reverse colours} 7. Rxf7+ Rxf7 8. e6 Kg8 $3 $11) (6. Re8 $2 Rc1 $1 {(but not ...Rc5? because of Re7! Kg8 Kh6)} 7. e6 Rc5+ $8 8. Kg4 Kg6 $1 9. e7 Kxf6 $11) 6... Kg8 7. Kh6 $1 Rc8 8. e6 $1 fxe6 9. Kg6 $8 $18) 4. Ra7 $3 {(a nice "zugzwang" forgotten by Mueller & Lamprecht... twenty years after the first edition of LF1)} (4. Rb8+ $6 Ke7 5. f6+ $2 Kd7 $8 6. Rf8 Rg1+ $8 {(bR has the "checking distance")} 7. Kf4 Rf1+ $8 8. Kg4 Rg1+ $8 9. Kf3 Ke6 $8 10. Re8+ Kf5 $3 $11) 4... Rh2 (4... Kg8 5. Ra8+ $1 Kg7 6. f6+ $8) (4... Ke8 5. Kf6 $8 Rh6+ 6. Kg7 $8) (4... Rg1+ 5. Kf6 $8) (4... Rb1 5. Kf6 Rb6+ 6. e6 $8) 5. Ra8+ $1 Ke7 (5... Kg7 6. f6+ $8 Kh7 7. e6) 6. f6+ $8 Kd7 (6... Ke6 7. Re8+ $8 Kd5 8. e6 $1 Rg2+ 9. Kh4) 7. Rf8 $1 Rh7 (7... Rg2+ 8. Kf4 $1 {(the bR is too close to the wK)} Ke6 (8... Rf2+ 9. Kg3 $1 ) 9. Re8+ $8 Kd5 10. Rd8+ $1 (10. Re7 $1) (10. e6 $2 Rf2+ $8 11. Kg5 fxe6 $8 12. Kg6 Rg2+) 10... Kc6 11. Rf8 $18) 8. Kg4 $1 {(Z : Black must release the e8 square)} Ke6 (8... Kc7 9. Re8 $1) 9. Re8+ $1 Kd5 (9... Kd7 10. Re7+ $8 Kc6 11. e6) 10. Kg5 $1 (10. Re7 Rh1 11. Kg5 Rg1+ 12. Kh6 Rg2 13. e6) (10. e6 fxe6 11. Kg5) 10... Rh1 11. e6 $1 Rg1+ 12. Kh4 $18) 2. Kh6 ({Don't give anything more} 2. Rb7+ Kf8 $1 3. f5 (3. Kh6 Rc6+ $1 4. Kh7 f6 $1) 3... Rxe5 $8 4. Kf6 Re1 $1 5. Rxf7+ (5. Rb8+ Re8 $11) 5... Kg8 $8 6. Rg7+ (6. Ra7 Rf1) 6... Kh8 (6... Kf8 7. Ra7 Kg8 8. Ra8+ Kh7 9. Kf7 Rb1 $11) 7. Ra7 Rf1 $11) (2. Rb8 f6+ (2... Ra5 $1 3. f5 Rxe5 $8 4. Rb7+ Kf8 $8 {already seen in 2 Rb7+}) (2... Rc1 $2 3. Rb7+) 3. Kg6 fxe5 $8 4. f5 Rc6+ $8 (4... Rc1 $2 5. f6+ $8) 5. Kg7 Rc1 $1 (5... Ra6 $2 6. Rb5 $1 Kd6 7. f6 Ra1 8. f7) (5... e4 $2 6. Rb4 $3) 6. f6+ Ke6 $8 7. Rb6+ {(f7 ... Rg1+! Kf8 ...e4! Rb6+ ...Kd5 Ke7 ...Rg7)} (7. Re8+ Kf5 $8 8. f7 Rg1+ $8 (8... Rc7 $2 9. Kg8 $8 Rxf7 10. Kxf7 e4 11. Re7 $1 Kf4 12. Ke6 $3 $18 { Shamkovich-Ginsburg 1976 23/F6}) 9. Kf8 (9. Kh7 Rh1+ $8) 9... e4 (9... Ra1 10. Rd8 Rh1 $8) 10. Re7 (10. Ke7 Rg7 $8) 10... Ra1 $11) 7... Kf5 $8 8. f7 Rc7 $8 ( 8... Rc8 $2 9. Rf6+ $1 Kg4 10. Re6 $1 Kf4 11. Re8 $1 Rc7 12. Kg8 Rxf7 13. Kxf7 e4 14. Ke6 $3) (8... Rg1+ $2 9. Kh7) 9. Rf6+ (9. Kg8 Rxf7 10. Kxf7 e4 $8) 9... Kg4 10. Re6 (10. Kg6 Rxf7 11. Kxf7 e4 $8) 10... Kf4 $8 11. Kg8 Rxf7 $8 12. Kxf7 e4 $8 $11) (2. f5 Rxe5 $8 3. Rb7+ Kf8 $8 {above}) (2. Ra6 Rb5 $8 3. Kh6 Rb1 $1 $11) 2... Rc1 $1 {[#]Otherwise 3 Kg7 and the only black pawn would be in a bad way.} 3. Rb7+ Kf8 $1 4. f5 Rg1 $3 {[#]The rescue.} (4... Re1 $2 5. Rb8+ $8 Ke7 6. f6+ $8) (4... Rc2 $2 5. Rb8+ $1 (5. Kg5 $1)) 5. Rb8+ Ke7 6. f6+ Ke6 7. Re8+ Kf5 $3 8. Kh7 (8. e6 $4 Kxf6 $19) (8. Re7 {is ineffective :} Rg2 9. Rxf7 Kxe5 $8 10. Rg7 Rf2 $8 11. f7 Ke6 $8 12. Kg6 Rf6+) 8... Rg2 9. Re7 (9. Rg8 Ra2 10. Kg7 Kxe5 $8 11. Re8+ (11. Kxf7 Kf5 $3 $11 {[#](Tisdall-Ostenstadt, 1995)} 12. Rb8 (12. Rf8 Ra7+ 13. Kg8 Rb7 14. f7 Kg6 $8) 12... Ra7+ $8) 11... Kf5 12. Re7 Ra6 13. Rxf7 (13. Re2 Ra7 $11 {Olafsson-Sigurjonsson 1968}) 13... Kg5 $8 14. Rf8 Rb6 15. f7 Rg6+ $8) 9... Rg5 $3 {[#]} ({With King on h7} 9... Rg1 $2 10. Rxf7 $8 Kxe5 11. Rg7 $8 Rf1 (11... Rh1+ 12. Kg6 $8 Rg1+ 13. Kf7 $8) 12. f7 $8 Ke6 13. Kg8 $8 $18 {est fatal}) 10. Rxf7 ({Sur} 10. Kh8 Rg1 $1 (10... Rg6 $1) 11. Rxf7 Kxe5 $8 12. Rg7 Rh1+ $8 {becomes again possible}) (10. Re8 Rg1 11. Rg8 Ra1 $1 {as above}) 10... Kxe5 $8 11. Rg7 (11. Kh6 Rg1 $1 (11... Ke6 $1)) 11... Kxf6 $8 1/2-1/2 [Event "FRA-ch"] [Site "St Jean de Monts"] [Date "1976.08.21"] [Round "5"] [White "Villeneuve, A."] [Black "Giacomazzi, D."] [Result "1/2-1/2"] [ECO "C43"] [PlyCount "29"] [EventDate "1976.??.??"] [EventType "swiss"] [EventCountry "FRA"] 1. e4 e5 2. Nf3 Nf6 3. d4 Nxe4 4. Bd3 d5 5. Nxe5 Nd7 6. Nxf7 Qe7 (6... Kxf7 $1 7. Qh5+ Ke6 (7... Ke7 8. Qe2 $11) 8. Qe2 Kf7 9. Qh5+) 7. Nxh8 (7. Qe2 $1 Kxf7 (7... Qxf7 8. f3 $18) 8. Qh5+ Ke6 {(...g6 Dxd5+)} (8... Kf6 9. O-O Qf7 (9... Qe6 10. f3 $18) 10. Qh4+ g5 (10... Ke6 11. f3 Nef6 12. Qe1+ $1) 11. Bxg5+ $1 Nxg5 12. f4 Ke6 (12... Qe6 13. fxg5+) 13. fxg5 Qg7 14. Nc3 Nb6 15. Rf6+ $1 Kd7 16. Raf1 Ke8 17. Rf7 Qxf7 18. Rxf7 Kxf7 19. g6+ $1 Ke6 20. Qe1+ {1-0 Gurgenidze,B-Bellin,R/Tbilisi/Sukhumi 24/241 1977}) 9. Bxe4 Nf6 $1 {[#]} (9... dxe4 10. d5+ Kd6 11. Bf4+ Ne5 12. Na3 $1) 10. Qe5+ Kf7 11. Bf3 c6 12. O-O Bg4 13. Qxe7+ Bxe7 14. Bxg4 Nxg4 15. h3 Nf6 16. Bf4 $16) 7... Nc3+ 8. Kd2 $1 {[#]} Nxd1 9. Re1 Nxf2 $8 10. Bxh7 Ne4+ 11. Rxe4 $1 dxe4 12. Bg6+ Kd8 13. Nf7+ Ke8 14. Nd6+ Kd8 15. Nf7+ {See 2/210 (I. Zaitsev-Karpov). This game will be replayed against Leski in 1980.} 1/2-1/2 [Event "EU-chT"] [Site "Pula"] [Date "1997.??.??"] [Round "1"] [White "Bareev, E."] [Black "Rozentalis, E."] [Result "1-0"] [ECO "A17"] [WhiteElo "2665"] [BlackElo "2650"] [PlyCount "97"] [EventDate "1997.05.05"] [EventType "team"] [EventRounds "9"] [EventCountry "CRO"] {69/14} 1. c4 e6 2. Nc3 (2. Nf3 Nf6 3. Nc3 Bb4 4. Qb3 a5 (4... c5)) 2... Bb4 3. Qb3 (3. e4 Ne7 (3... c5 4. Nb5 (4. Qg4 Kf8 $13) 4... d6 (4... Nc6 $6 5. a3 Ba5 6. b4 cxb4 7. Bb2 Kf8 8. e5 $1 $44 {[%csl Rf8]}) 5. a3 Ba5 6. b4 a6 7. bxa5 axb5 8. cxb5 Nf6 9. Qc2 e5 10. Bc4 Qxa5 11. Ne2 Be6 12. Bxe6 fxe6 13. Nc3 Nbd7 14. O-O d5 15. a4 O-O 16. d3 $14 {Serper,G-Rajskij,E/Miedzybrodzie/1991/}) 4. d4 d5 5. e5 c5 6. a3 {(it's the French Winawer with the Pc2 in c4! and so one more black move)} Bxc3+ 7. bxc3 Nbc6 8. Nf3 O-O 9. Bd3 h6 (9... dxc4 $2 10. Bxh7+ $1) 10. O-O dxc4 11. Bxc4 cxd4 12. cxd4 b6 13. Qd3 Bb7 14. Ba2 Ng6 15. d5 $1 Nce7 16. d6 Bxf3 17. Qxf3 Nxe5 18. Qg3 Qxd6 19. Bb2 f6 20. Rad1 Nd5 21. Rfe1 Rae8 22. f4 $36 Nc6 23. f5 (23. Qf3 Qc5+ {(...Rd8)} 24. Kh1 Kh8 25. f5 ) (23. Rxe6 $6 Rxe6 24. Rxd5 Qe7 25. Rd1 Kh8) 23... Qc5+ (23... Qxg3 24. hxg3 Kh7 25. fxe6 Nde7 26. Rd7 Rd8) 24. Qf2 $14 {Hodgson-Rozentalis 1993}) (3. Nf3 Nf6) 3... Nc6 (3... a5 $6 4. a3 Bxc3 5. Qxc3 Nf6 6. d4 O-O 7. Bg5 d6 8. e3 Qe7 9. Bd3 e5 10. Ne2 $1 Nc6 11. f3 h6 12. Bh4 a4 13. O-O Bd7 14. Rae1 Rfe8 15. Qc2 Na5 16. Nc3 g5 17. Bg3 Nb3 18. f4 $1 {Kasparov,G-Rozentalis,E/EU-chTM Debrecen/ 1992}) (3... Ba5 4. Nf3 Nf6 5. d4 d5 6. Bg5 dxc4 7. Qxc4 Qd5 8. Qxd5 Nxd5 9. Bd2 $14) (3... c5 $6 4. Nb5 Nc6 5. Nd6+ (5. e4 d6 $6 6. Qg3) 5... Kf8 6. Nf3) 4. Nf3 Nf6 5. a3 (5. g3 $6 d5 6. d4 Ne4 7. Bg2 O-O 8. O-O Bxc3 9. cxd5 Qxd5 10. bxc3 Qxb3 11. axb3 Nxc3 $17 {Bang,A-Rozentalis,E/Copenhagen 1988}) (5. e3 {do not seems to have been attempted yet}) 5... Bxc3 (5... Be7 6. d4 d5 7. cxd5 exd5 8. Bg5 $1 (8. Bf4 {Ribli} O-O 9. e3 a6 10. Bd3 h6 11. O-O Bd6 12. Ne5 Ne7 13. h3 c6 {1/2-1/2 Kramnik,V-Anand,V/Monaco rapid 1996}) 8... O-O 9. e3 Na5 10. Qc2 Be6 11. Bd3 h6 12. Bf4 Nc6 (12... Nh5 13. Be5 Nc6 14. h3 Nxe5 15. Nxe5 $14) 13. h3 Bd6 14. Ne2 Re8 (14... Ne7) 15. Rc1 Ne4 16. O-O Bxf4 17. Nxf4 Qd6 18. Rfd1 $14 {Ehlvest,J-Rozentalis,E/Groningen PCA/1993/}) (5... Bc5 6. e3 (6. d3 h6 7. g3 O-O 8. Bg2 d5 9. O-O d4 10. Na4 Bd6 11. Qc2 a5 12. Bd2 Re8 13. c5 Bf8 14. b4 e5 15. b5 Na7 16. Rab1 Bd7 17. Qc4 {Beim,V-Korchnoi,V/Linz/1997/} Be6 18. Qc2 Bd7 $11) 6... e5 7. Qc2 a5 8. b3 O-O 9. Bb2 Re8 10. Bd3 d6 11. Nd5 h6 12. Nxf6+ Qxf6 13. Bh7+ Kh8 14. Be4 Ne7 15. d4 exd4 16. exd4 Bf5 17. O-O Bb6 18. Rae1 Bxe4 19. Rxe4 d5 20. Re5 Qc6 (20... c6) 21. Qd2 (21. Rfe1 Ng6 22. Rxd5 Rxe1+ 23. Nxe1 Re8 24. Kf1 {(Nd3 ...Nf4!)} Nf4 25. Re5 Rxe5 26. dxe5) (21. h3 dxc4) 21... a4 22. Rfe1 Ng6 23. cxd5 Qb5 24. bxa4 Qxa4 25. Rxe8+ Rxe8 26. Ne5 (26. Rxe8+ Qxe8 27. Ne5 f6 28. Nc4 Nf4 29. Nxb6 Qe4 30. f3 Qb1+ 31. Kf2 Nd3+ 32. Kg3 Nxb2 33. Na8) 26... Kg8 27. Qd3 Qa5 28. Rd1 Qxd5 {1/2-1/2 Yermolinsky, A-Rozentalis,E/Krynica 1997}) 6. Qxc3 d5 $6 {[%csl Rc8][%cal Gb2g7] A move too "Watsonian": J. Watson's conception is that the opening of the game benefits the... Knights. This idea was inspired by an in-depth analysis of the Chigorin defence.} (6... d6 7. d4 $14 {-E32} (7. g3 e5 8. Bg2 Qe7 $132 9. O-O O-O 10. b4 a6 11. Bb2 Re8 12. d3 Bg4 13. e3 Qd7 14. Rfe1 h6 15. Nd2 h5 16. b5 axb5 17. cxb5 Na5 18. a4 c6 {1/2-1/2 Polugaevsky,L-Rozentalis,E/Groningen PCA 1993}) 7... Qe7 8. g3 e5 9. d5 Nb8 10. Bg2 O-O 11. O-O c6 12. Nh4 cxd5 13. cxd5 Na6 14. b4 Bd7 15. e4 Rfc8 16. Qb3 Rc7 17. Be3 Rac8 18. Rac1 Qd8 19. Qb2 b6 20. Rxc7 Nxc7 21. Rc1 Nce8 22. f3 Rxc1+ 23. Qxc1 Qc7 24. Bf1 Qxc1 25. Bxc1 $14 { Illescas,M-Rozentalis,E/Groningen PCA/1993/}) (6... a5 7. b3 O-O 8. Bb2 d6 9. d4 Re8 10. Rd1 Qe7 11. d5 Nb8 12. e3 e5 13. Be2 h6 14. Nd2 Bf5 15. f3 Bh7 16. O-O Nbd7 17. e4 Nh5 18. f4 Nhf6 19. f5 $36 {Soffer,R-Magyar,O/Budapest FS06 GM 1993}) 7. e3 $1 {But here, it is not "the game" that will open but the great black diagonal !} (7. d4 {(less logical)} Ne4 8. Qc2 e5 $1 {[#](the triumph of the Watsonian conception)} 9. dxe5 (9. e3) 9... Bf5 10. Qb3 (10. e3 Ng3) (10. Qa4 O-O) (10. Qd1 dxc4) (10. g4 Bxg4) 10... Na5 $1 (10... dxc4 11. Qxc4) 11. Qa4+ c6 12. cxd5 Qxd5 $44) (7. d3 {(does not yet appear to have been tried either !)} d4 8. Qc2) (7. g3 a5 8. b3 d4 9. Qc2 e5 10. d3 Bf5 11. Nh4 Be6 12. Bg2 Qd7 13. O-O Bh3 14. Bg5 Bxg2 15. Nxg2 Qf5 {Gufeld,E-Platonov,I/ Kiev 1963}) 7... O-O 8. b4 $1 $14 (8. b3) 8... Ne4 (8... Re8 9. b5 (9. Bb2 e5 $132) 9... Ne7 10. Bb2 $36 {[%cal Gb2g7]}) (8... e5 {(perhaps more in the the spirit of the system)} 9. Nxe5 Nxe5 10. Qxe5 Re8 (10... dxc4 11. Bxc4 Re8 12. Qb2) 11. Qb2 (11. Qd4 Re4) 11... a5) 9. Qc2 Ng5 (9... Bd7 10. Bd3 $1 f5 $8 11. Bb2 $16) (9... f5 10. Bb2 Bd7 11. Rc1 Rc8 12. Be2 Be8 13. d3 Nf6 14. Ne5 Nxe5 15. Bxe5 Nd7 16. Qb2 Nxe5 17. Qxe5 Qd6 18. Qxd6 cxd6 19. d4 dxc4 20. Rxc4 Bb5 $11 {Brzozka,S-Bilek,I/Miskolc 1963}) (9... a5 10. b5 Ne7 11. Bb2 Bd7 12. d3 Nd6 13. a4 b6 14. Be2 f6 15. O-O Rc8 16. c5 bxc5 17. Qxc5 Nb7 18. Qa3 c6 19. d4 Nf5 20. Rfc1 $14 {Maslov,L-Kuindzhi,A/Frunze 1973}) 10. Bb2 $1 (10. Be2 Nxf3+ 11. Bxf3 Ne5 $11) 10... Bd7 (10... Nxf3+ 11. gxf3 d4 (11... e5 $6 12. b5) 12. b5 (12. Bd3 $36) 12... Ne5 13. O-O-O $1 (13. f4 $6 Nf3+ 14. Ke2 d3+ $1 15. Qxd3 Qxd3+ 16. Kxd3 Rd8+ 17. Bd4 Nxd4 18. exd4 a6 $1 $44) (13. Bg2 c5) 13... c5 14. Qe4 $40 {[%csl Gb2,Gd4,Ge4,Gf1]}) 11. cxd5 $1 (11. Nxg5 Qxg5 12. cxd5 Qxd5 13. Bd3 h6 14. O-O $16 (14. Be4 Qb5 $132)) 11... Nxf3+ $8 (11... exd5 $6 12. Nxg5 Qxg5 13. b5 $16 {[%cal Rc2c7]}) 12. gxf3 exd5 13. Rg1 f6 (13... d4 14. b5 (14. f4 $1 $16 {[%cal Rb4b5]}) 14... Ne5 15. Qe4) (13... g6 14. b5 Ne7 15. Bf6 $1 $40 {[%csl Rg8]}) 14. Bd3 (14. Rg3 Kh8 15. Bd3 h6 16. O-O-O $16 {EB}) 14... h6 15. Bh7+ (15. Rg3 $16) (15. O-O-O $16) 15... Kh8 {#} 16. Rxg7 $1 {[#]Enough to seduce the enthusiastic audience in Pula !} (16. f4) 16... Kxg7 17. Qg6+ Kh8 18. Qxh6 Qe7 $8 (18... Rf7 $2 19. Be4+ Kg8 20. Bxd5 $18 {[%cal Rh6g6,Rb2f6]}) 19. Bg6+ (19. Be4+ Kg8 20. Bxd5+ (20. O-O-O Qg7 21. Bxd5+ Rf7 22. Qh4 Kf8) 20... Be6 (20... Rf7 $2 21. O-O-O Be6 22. Bxe6 Qxe6 23. Rg1+) 21. Qg6+ (21. O-O-O Bxd5 22. Rg1+ Kf7 23. Rg7+ Ke8 24. Rxe7+ Kxe7 $14 {[%csl Gf6]}) (21. Bxe6+ Qxe6 22. O-O-O Kf7 $17) 21... Kh8 22. Bxe6 {(0-0-0? ...Bxd5 Rg1 ...Bg8!!) } (22. Qh5+ Kg8 $1 (22... Kg7 $2 23. Ke2 Rg8 24. Rg1+ Kf8 25. Qh6+ Ke8 26. Rxg8+ Bxg8 27. Bxg8 $18) 23. O-O-O (23. Qg6+ Kh8 $11) (23. Bxe6+ Qxe6 24. Qg6+ Kh8 25. O-O-O) 23... Rf7 {EB} 24. Rg1+ Rg7 $8 25. Rxg7+ (25. Rg6 Qf7 $1 (25... Bxd5 26. Bxf6) (25... Rxg6 26. Qxg6+ Kf8 27. Qh6+ Qg7 28. Qxg7+ Kxg7 29. Bxe6 $16) 26. Bxe6 Qxe6 27. Bxf6 Rxg6 28. Qxg6+ Kf8 29. Qg7+ Ke8 30. Qh8+ Kd7 31. Qxa8 Qxf6 $15) 25... Kxg7 26. Qg5+ Kf7 27. Qh5+ Kg7 $11) 22... Qxe6 23. O-O-O ( 23. Qh6+ Kg8 24. Qg6+ $11) 23... Qg8 $1 (23... Qf7 24. Bxf6+ Qxf6 25. Qh5+ Kg8 26. Rg1+ Qg7) 24. Bxf6+ Rxf6 25. Qxf6+ Qg7 $14 {[%csl Rf2,Rf3,Rh2]} 26. Qh4+ Qh7 27. Qf4 Qg7 28. d4 Rf8 29. Qh4+ Qh7 30. Qg3 Rg8 (30... Rf6 31. e4) 31. Qf4 $14) 19... Kg8 20. Ke2 $1 {[#]Develops quietly without thinking about the rook less : this reminds move ...Bd7 of Maroczy-Tartakower.} (20. O-O-O $6 Qg7 21. Qh5 Be8 $1 (21... Rfd8 22. Rg1 Kf8 23. Rg3 Ke7 24. Bf5 Qf7 25. Bxf6+ $1 Qxf6 26. Qh7+ {: text with Kc1 instead of e2}) 22. Rg1 Ne7 $8 (22... Ne5 23. Bxe5 fxe5 24. Rg4) (22... Rd8 23. Rg3 $1) 23. Bh7+ Kh8 {(compare with the text, line 21...Be8)} 24. Rxg7 Bxh5 25. Rxe7 Rf7) 20... Qg7 $8 (20... Rf7 $2 21. Rg1 Rg7 22. Bh7+ {[%cal Rb2f6]}) 21. Qh5 $8 Rfd8 (21... Qh8 $2 22. Qxd5+ Kg7 23. Qxd7+ Kxg6 24. Rg1+) (21... Be8 22. Rg1 {[%cal Rg1g8]} Ne5 (22... Ne7 23. Bh7+ Kh8 24. Qh4 $1 Qxg1 25. Bg6+ Kg7 26. Qh7#) 23. Bxe5 fxe5 24. Rg4 (24. Rg3) 24... Bxg6 25. Rxg6 Rae8 26. Rxg7+ Kxg7 27. Qg4+) (21... Ne5 $2 22. Bxe5 $1 ( 22. Rg1 Bg4 $1 {[#]} (22... Be8 23. Bxe5 {EB} fxe5 24. Rg4 {above}) 23. Rxg4 Nxg4 24. fxg4 c6 25. g5 Qh8) 22... fxe5 23. Rg1 Rf5 (23... Be8 24. Rg4 {idem}) 24. Qg4 $1 Kf8 (24... Rf6 25. Bh7+ $1) 25. Bxf5 $18) (21... Ne7 22. Rg1 Be8 23. Bh7+ Kh8 24. Qh4 {: see 21...Be8}) (21... Rfe8 22. Rg1 Kf8 23. Rg3 (23. Bxe8 Bxe8 24. Rxg7 Bxh5 25. Bxf6 Bf7) 23... Re5 (23... Ne5 24. Bc2) 24. Bxe5) 22. Rg1 Kf8 $8 {"The best thing is for the bK to defend itself" (Ribli).} 23. Rg3 $1 Ke7 $1 (23... Ne5 $6 24. Bc2 Be8 (24... Qf7 25. Qh6+ Ke7 {(...Re8 Fxe5)} 26. Rg7 $1) (24... Bb5+ 25. Kd1) 25. Qh4 Ng6 (25... Bb5+ 26. Kd1 Nxf3 27. Qf4 $40) 26. Bxg6 Bxg6 27. Bxf6 Qh7 28. Bxd8 $18 {_|_}) 24. Bf5 Qf7 (24... Qf8 25. Bxf6+ $1 (25. Qh7+ Kd6 26. Bxf6 Qxf6 27. Rg6) 25... Kxf6 (25... Qxf6 26. Qh7+ {texte} ) (25... Kd6 26. Rg6 $1 $18) 26. Qg5+ $1 (26. Rg6+ Ke7 27. Qh7+ Ke8 28. Rg8 Bxf5 29. Rxf8+ Kxf8 30. Qxf5+ Ke8 $14) 26... Kf7 (26... Ke5 $2 27. Qg6 $1 {[#]} d4 28. f4+ Kd5 29. Bxd7) 27. Qg6+ Ke7 28. Qh7+ Qf7 (28... Kf6 $2 29. Rg6+ Ke5 30. f4+ Kxf5 31. Qh5+ Ke4 32. d3#) 29. Rg7 {text on the 27th move with... two moves late}) (24... Qh8 25. Qxh8 Rxh8 26. Rg7+ {EB}) {#} 25. Bxf6+ $3 {[#]"When Bareev considered this move ?" (Stohl).} Qxf6 (25... Kxf6 $2 26. Qg5+ $8 Ke5 27. Qf4+ (27. Bg6+ {EB}) 27... Kf6 28. Bg6+) 26. Qh7+ Qf7 (26... Kd6 $2 27. Rg6 Qxg6 28. Qxg6+ Ke7 (28... Ke5 29. f4#) 29. Qg7+ Kd6 (29... Ke8 30. Bg6#) 30. Qf6+ Be6 31. Qxe6#) 27. Rg7 Be8 $6 (27... Ne5 $1 28. Bg6 $1 (28. Qh4+ Kf8 $1 ( 28... Ke8 29. Rxf7 Nxf7 30. Bg6 $40 {[%csl Ra8,Rd8]}) 29. Rxf7+ Nxf7 (29... Kxf7 $2 30. Qf4) 30. Bg6 Be8 31. f4 Rd6 (31... Nd6 32. Qh8+ Ke7 33. Qg7+ Bf7 34. f5) 32. f5 {(Stohl)} a5 33. Qh7 Raa6 34. h4 axb4 35. axb4 Rf6 36. h5 Bb5+ 37. d3 Ra2+ (37... Ke7 38. Qg7) 38. Ke1 Ra1+ (38... Ke7 39. h6) (38... Bxd3 39. Bxf7 Rxf7 40. Qh8+ Ke7 41. Qe5+ Kf8) 39. Kd2 Ra2+) 28... Qxg7 (28... Rf8 $2 29. Qh4+ Ke6 30. Bxf7+ Rxf7 31. Qh6+ Ke7 32. Qg5+ Ke6 33. f4 Bb5+ 34. Kd1 Ba4+ 35. Kc1 Rxg7 36. Qxg7 $18) (28... Bb5+ 29. d3 Qxg7 {(...Tf8 Dh4+)} 30. Qxg7+ Ke6 31. f4 Nxg6 32. Qxg6+ Kd7 33. f5 $16) 29. Qxg7+ Kd6 30. f4 (30. Qf6+ Be6 31. Bf5 Re8 32. h4 Re7) (30. Bh7) 30... Bb5+ 31. d3 Nxg6 32. Qxg6+ Kd7 33. Qg7+ Kc6 34. Qf6+ Rd6 35. Qc3+ Kd7 36. Qg7+ Kc6 37. f5 $16 {Stohl} a5 38. f6 axb4 39. axb4 Ra2+ (39... b6 40. f7 Rdd8 41. h4) 40. Kf3 Ra8 41. f7 Rdd8 42. Qd4 b6 43. Qf6+ Kb7 (43... Kd7 44. Kf4 Bxd3 $2 45. Ke5) 44. Ke2 (44. d4 Rf8 45. Qe7 {(h4? ...Fe8)} Rae8) (44. e4 dxe4+ 45. dxe4 Bc4) 44... Rf8 (44... Ra2+ 45. Ke1 Raa8 46. Kd2) 45. Qe7 (45. h4 Ra2+) 45... Rad8 46. h4 $16) (27... Qxg7 $2 28. Qxg7+ Kd6 29. Qf6+) 28. Bg6 $1 {Blacks, with superior or equal equipment, will suffer from a lack of coordination and royal insecurity.} (28. Rxf7+ Bxf7 29. b5 Rh8 30. Qg7 Rag8 31. Qc3 Nd8 32. Qxc7+ Kf6 33. Bg4 $16) 28... Qxg7 ( 28... Ne5 29. Bxf7) 29. Qxg7+ Ke6 (29... Kd6 $2 30. Qf6+ Kd7 31. Bf5#) 30. Bh7 $1 {[#]} (30. f4 Bxg6 31. Qxg6+ Kd7 32. Qg7+ Kd6 33. f5) 30... Ne7 (30... Bf7 31. Bf5+ $1 Ke7 32. b5 Rg8 33. Qc3 $16) 31. f4 Bb5+ 32. d3 Rf8 33. Qe5+ Kd7 (33... Kf7 34. f5 Bd7 (34... Rae8 35. f6 Nc6 36. Qxd5+ Kxf6 37. Qf5+ $1 Kg7 38. Qg6+ Kh8 39. Qh6 $18) 35. f6 Nc6 36. Qg5 $1 {[#]} (36. Qxd5+ Be6 37. Qg5 $18) 36... Rg8 ( 36... a6 37. Bg6+ Ke6 38. Bf5+) 37. Qxd5+ Be6 38. Qh5+ Kxf6 39. Qh4+ Kg7 40. b5 ) 34. f5 Rae8 35. f6 (35. Bg6 Bxd3+ (35... Nxg6 36. Qxd5+ Kc8 37. fxg6 (37. Qxb5 Re5) 37... Bd7 (37... Bc6 38. Qg5 Bf3+ 39. Kd2) 38. Qg5 Rf5 39. Qg3 Rg8 40. h4 Rh5 41. e4 Rh6 42. h5 Rxh5 43. f4 $16 {EB}) 36. Kxd3 Nxg6 37. Qxd5+ (37. Qg7+ Ne7 38. f6 Rg8) 37... Kc8) 35... Nc8 (35... Nc6 $2 36. Bf5+ Kd8 37. Qxd5#) 36. Qxd5+ Nd6 37. Bg6 Re6 (37... Rd8 $2 38. Bf5+ Ke8 39. Qe6#) (37... Rb8 38. Qd4 Ke6 39. f4 $1 $18 {[%csl Gd3,Ge3,Gf4,Gf6]}) 38. Bf5 $18 {The attack will be replaced by the Ph push (transformation of the advantages).} Rfxf6 39. Bxe6+ Rxe6 40. h4 Ke7 (40... Bc6 41. Qg5 (41. Qd4) 41... Nf7 42. Qf4 Nh6 43. Qd4+) ( 40... a6 41. h5 Ke7 42. Qg5+ Rf6 43. h6 (43. f4 Nf7 44. Qh4) 43... Nf7 44. Qc5+ Kd7 (44... Rd6 45. Qxc7+ Kf8) 45. Qd5+ {EB}) 41. Qc5 a6 (41... Bc6 42. Qxa7 ( 42. d4 Rf6 43. d5)) (41... c6 42. Qxa7 Re5 (42... Rh6 43. a4 Ba6 44. Qd4 {EB}) 43. a4) 42. Qxc7+ Kf6 43. Qd8+ Kf7 44. Kd2 (44. h5 Ne4 45. Qc7+ Re7 46. Qf4+ Nf6 47. a4 Bxa4 48. e4 $18) 44... Nf5 (44... Ne8 45. Qc8) 45. Qc7+ (45. e4 Ne7 (45... Rd6 $2 46. Qc7+ Rd7 47. Qf4 Rxd3+ 48. Kc2 $18) 46. Qh8) 45... Re7 46. Qf4 Ke6 (46... Kg6 47. Qg5+) (46... Kf6 47. e4 $18 (47. Qg5+ Ke5 48. f4+)) 47. e4 Nd4 48. Qh6+ Kd7 (48... Kf7 49. Qh7+ (49. h5) 49... Kf8 (49... Kf6 50. Qh8+ Rg7 51. h5 $18) (49... Ke6 50. Qg8+ Rf7 51. h5 $18) 50. Qh8+ Kf7 51. Qxd4 $18) 49. Qf6 {[%csl Gd3,Ge4,Gf2,Gh4]} 1-0