About the "Stakhanovists carpenteriforms" evoked in the last lecture : our friend Guy has decided to conquer the "joker" planet, and has given us an outline of his plan of conquest. In fact, all chess magazines of our Earth have already received a number of problems from Guy between 1 and 34, except for a magazine from Eastern Patagonia which has just sent me a protest (the Arab-Patagonian telephone working at full capacity). This oversight will soon be rectified...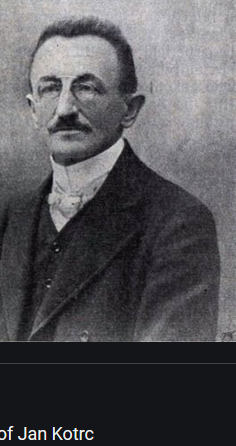 Two small 2# where you don't have to skimp on the means. A dazzling 3# from the time when the chess problem captured a new dimension, a century and a half ago. A barely younger 4#, by a composer described by H. Weenink as follows: "Difficulty, finesse, difficulty, economy, difficulty, purity of mate in the main lines, and again difficulty".

Finally an equally difficult 4# helpmate given at the 2004 World Solving Championship.
How to draw with one less rook? Then a nice stalemate from the great Leonid. A new version of quo vadis: an incredible move by the White King who retreats instead of capturing the vital pawn. Finally a masterpiece leading to some amazing ZZ with Queen against Knight and 3 pawns.
To clear up a common misunderstanding: the difference between me, who is bad at computers, and them (Daniel, Rémy, etc.) who are competent, is not that they know the situations where it goes wrong (they are surprised as much as I am), but rather that they have a whole arsenal of recipes. Whereas I have only my eyes to cry. The same goes for when I'm asked whether a particular endgame wins or not. In general, I don't know, sorry to disappoint you. Just that when we analyse, we will go through a lot of positions where I have a good chance of knowing whether they win or not.
Another answer to a "faq": what do you think about the 50 moves rule in tournaments? At the time I wrote my work, 100 were given for two knights against pawns. Even the example I give with bPd4, relatively easy, requires 41 moves without pawn movement: in practice, I suppose that most players will make more than 9 moves! At a time when Mirallès played a role in the "ffe", he had asked me the cases where an exception to this famous rule was justified. I had answered him that there was only one, the one we are talking about! Because it is the only endgame where the winning process, even if it is complicated, keeps a human dimension. The Crosskill win in R + B / R, for example, has never been achieved in practice, nor mastered by anyone, including the English megalomaniac who is incapable of explaining it. But what can be understood... I hope to be able to understand and explain it before I leave this earth.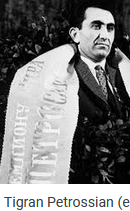 There are occasional 'hairs' in the master greffier's report, but nothing like the blackish hairiness of the ape-man (you know, the 40-year-old pensioner who captures chessboards across his face and floods us with paperwork, with no regard for his country's forests, which he derisively claims to reform). Here he is in a youthful performance, facing the "best defender in the world" of a previous decade.
Due to a slight change in status, I must warn you that I will disappear from "civilised countries" until the end of September. In the unlikely event that anyone has a hint of concern about the "more or less fake master's" classes, I should point out that they will normally resume in early October, God, Mossad and Hezbollah willing.
Have a good time.
Master's diagrams
[Event "2#"] [Site "?"] [Date "1910.??.??"] [Round "?"] [White "Kotrc, J."] [Black "+1052.22b1c5"] [Result "1-0"] [SetUp "1"] [FEN "8/8/4p3/2k1N3/P1N2b2/8/1P1B3p/1K1Q3B w - - 0 1"] [PlyCount "1"] [EventDate "1910.??.??"] 1. -- 1-0 [Event "2#"] [Site "?"] [Date "1917.??.??"] [Round "?"] [White "Leopold, R."] [Black "+1203.04f8f4"] [Result "1-0"] [SetUp "1"] [FEN "5K2/8/8/4p2p/3ppk2/1Q2R3/6R1/3n4 w - - 0 1"] [PlyCount "1"] [EventDate "1917.??.??"] 1. -- 1-0 [Event "3#"] [Site "?"] [Date "1857.??.??"] [Round "?"] [White "Campbell, J."] [Black "1125.24"] [Result "1-0"] [SetUp "1"] [FEN "3N4/5pp1/8/B1kpP1nQ/2pN1P2/3B4/8/1KR5 w - - 0 1"] [PlyCount "1"] [EventDate "1857.??.??"] 1. -- 1-0 [Event "4#"] [Site "?"] [Date "1876.??.??"] [Round "?"] [White "Klett, Ph"] [Black "+1230.26b7h6"] [Result "1-0"] [SetUp "1"] [FEN "8/1K2R3/2p1p1pk/6pp/1p2P2R/1P3b2/8/4Q3 w - - 0 1"] [PlyCount "1"] [EventDate "1876.??.??"] 1. -- 1-0 [Event "h#4 2 sol"] [Site "?"] [Date "2004.??.??"] [Round "?"] [White "Bakker, P & Stephenson B"] [Black "0361.22"] [Result "1-0"] [SetUp "1"] [FEN "3r2b1/2p5/8/2K5/1N2k3/1P6/3bpP2/8 b - - 0 1"] [PlyCount "1"] [EventDate "2004.??.??"] 1... -- 1-0 [Event "?"] [Site "?"] [Date "1981.??.??"] [Round "?"] [White "Zakhodjakin, G."] [Black "+0700.11b2f8"] [Result "1/2-1/2"] [SetUp "1"] [FEN "5k2/8/8/6P1/3p4/3r4/1KR5/3r4 w - - 0 1"] [PlyCount "11"] [EventDate "1981.??.??"] 1. Rf2+ $8 Kg8 (1... Ke7 2. Kc2 $8 Ke6 3. g6 $1 (3. Rg2 $1) (3. Re2+ $2 Kd5 $1 4. g6 Kc4 $8 5. Rg2 Ra1 $3 {threatens ...Ra2+})) (1... Kg7 2. Kc2 $8 {: see text }) 2. Kc2 $8 Kg7 3. Re2 $3 {[#]} (3. Rg2 $2 Kg6 $8 {ZZ[#]} 4. Rg4 R3d2+) (3. Rh2 $2 Ra3 $3 4. Kxd1 Ra1+ $8 5. Ke2 Ra2+ $8) 3... Kg6 (3... Kf7 4. Rf2+ $1 {(ou en h2)} Kg6 5. Rg2 $8 {idem}) 4. Rg2 $3 {ZZ[#]} Kf7 (4... Ra3 5. Kxd1 $8 Ra1+ 6. Ke2 $8 $11) 5. Rf2+ $1 (5. Rh2 $1 Ra3 6. Rf2+ $8) (5. Re2 $1 Kg7 6. Rf2 $8 Kh7 7. Rh2+ $1) (5. g6+ $2 Kg7 $8) 5... Kg7 6. Re2 $8 1/2-1/2 [Event "?"] [Site "?"] [Date "1925.??.??"] [Round "?"] [White "Kubbel, L."] [Black "=0323.12g3g1"] [Result "1/2-1/2"] [SetUp "1"] [FEN "6n1/8/2p4P/8/8/r1p3K1/B7/4B1k1 w - - 0 1"] [PlyCount "16"] [EventDate "1925.??.??"] 1. Bf2+ $8 (1. h7 $2 c2+ $8 2. Kh4 (2. Kg4 Nf6+) 2... Ne7 $1 (2... c1=Q 3. hxg8=Q+ Kf1 $8 4. Bg3 Ra4+ $8) 3. Bd2 (3. h8=Q Ng6+) 3... Rxa2 4. Kg5 c1=Q ( 4... Ra8) 5. Bxc1 Rh2 $19) 1... Kh1 (1... Kf1 $2 2. Bc4#) 2. h7 $8 (2. Bd5+ $2 cxd5 3. h7 c2+ $1 (3... Nh6 $1 4. h8=Q c2+ $8) 4. Be3 (4. Kh4 c1=Q) 4... Rxe3+ 5. Kf2 Rf3+ $1 (5... Nh6 $1 6. h8=Q Re2+ $1 7. Kxe2 c1=Q) (5... Rh3 $2 {texte}) 6. Kxf3 Nh6 $8 7. h8=Q c1=Q $8 8. Qh7 Qg5 $1 (8... d4 $2 9. Qe4 $3 $11) 9. Qb1+ Kh2 10. Qb2+ Kh3 $8 $19) (2. Bc5 $2 Rxa2 $8 3. h7 Rh2 $8 4. hxg8=Q Rg2+ $8) 2... c2+ 3. Be3 $3 {[#]} (3. Kg4 $2 Nf6+) (3. Kh4 $2 c1=Q) 3... Rxe3+ 4. Kf2 $8 (4. Kf4 $2 c1=Q 5. h8=Q+ Rh3+) 4... Rh3 (4... Nh6 5. h8=Q $8 Rf3+ 6. Kxf3 c1=Q 7. Qd4 $11) (4... Rf3+ 5. Kxf3 $8) 5. Bd5+ $3 {[#]} (5. hxg8=Q $2 Rh2+ $8 6. Kf3 c1=Q $8 $19) 5... cxd5 6. hxg8=Q $8 Rh2+ 7. Kf3 $8 c1=Q 8. Qg2+ $3 {[#]} Rxg2 $1 {Stalemate.} 1/2-1/2 [Event "?"] [Site "?"] [Date "2002.??.??"] [Round "?"] [White "Sumbatian, K."] [Black "0410.25"] [Result "1-0"] [SetUp "1"] [FEN "8/4p3/4KpB1/3P1Rp1/3r4/4p2P/7p/1k6 w - - 0 1"] [PlyCount "25"] [EventDate "2002.??.??"] 1. Rf2+ $8 (1. Rf1+ $2 Kb2 2. Rh1 $8 (2. Re1 $2 Kc3 $3 $19) 2... e2 3. Rxh2 $8 Rd2 $8 4. Rh1 $8 Rd1 $11) 1... Kc1 2. Rxh2 $8 Rd2 (2... g4 3. hxg4 $8 Rxg4 4. Bf5 $8 Rg5 5. Re2 $8 $18) 3. Rh1+ $3 {[#]} (3. Rxd2 $2 Kxd2 $8 (3... exd2 $2 4. Bh5 $8 {loses time for the bK}) 4. Bh5 e2 $8 5. Bxe2 Kxe2 $8 {ZZ[#]} 6. Kxe7 (6. Kf5 Kd3 $11) 6... f5 $8 7. d6 f4 $8 8. d7 f3 $8 9. d8=Q f2 {(the bK is safe on e2)} 10. Qd4 f1=Q $8 11. Qc4+ Kf2 12. Qxf1+ Kxf1 13. Kf6 Kg2 $8 $11) 3... Rd1 (3... Kb2 4. Re1 $1 e2 5. Bh5) 4. Rxd1+ $8 Kxd1 5. Bh5+ $8 (5. Kxe7 $2 e2 $8 (5... g4 $2 6. Bh5 $8) (5... Kd2 $2 6. Bh5 $1 f5 7. d6 $8) 6. Bh5 f5 $8 7. Bxe2+ (7. d6 $2 g4 $8 $19) (7. Bf3 Kd2 8. Bxe2 $8 {idem}) 7... Kxe2 $8 8. d6 f4 $8 {as already seen}) 5... e2 (5... Kd2 6. Kxe7 $8 f5 7. d6 $8) 6. Kf5 $3 {[#]Where on earth can the White King go ?} (6. Kxe7 $2 f5 $8 {: see previous comment}) (6. Bxe2+ $2 Kxe2 $8 {idem}) (6. Kd7 $2 f5 $11) 6... Kd2 7. Bxe2 $8 Kxe2 {It was only a way of passing the move: he is now returning on the field.} 8. Ke6 $8 {ZZ[#] The black king will be forced to block his pawn or come to a black square where it will be within reach of the white Queen. } Ke1 (8... Kf1 9. Kxe7 $8 f5 10. d6 $8 {and black pawn will be blocked}) (8... Ke3 9. Kxe7 $8 f5 10. d6 $8 {soon followed by Qb6+ or Qd1}) 9. Kxe7 $8 f5 10. d6 $8 f4 11. d7 $8 f3 12. d8=Q $8 f2 13. Qa5+ $8 1-0 [Event "?"] [Site "?"] [Date "2000.??.??"] [Round "?"] [White "Visokosov, A."] [Black "+1313.15h5a1"] [Result "1-0"] [SetUp "1"] [FEN "8/4Q3/2p2P1p/7K/2np4/3pp3/8/k3Br2 w - - 0 1"] [PlyCount "17"] [EventDate "2000.??.??"] 1. Qa7+ $8 Kb1 2. Qxd4 d2 (2... Ne5 3. Qxe5 $1 (3. Qxe3 $1 Rf5+ 4. Kh4 Rf4+ 5. Qxf4) 3... Rxe1 4. f7 $1 (4. Qe4 $1 Kc2 5. Qc4+ Kd2 6. Qa2+ Kd1 7. f7 $1 Rf1 8. Qb1+ Ke2 9. Qxf1+ $8 Kxf1 10. f8=Q+ Ke2 11. Kg4 h5+ 12. Kg3 $8) 4... d2 (4... Rh1+ 5. Kg6) 5. Qe4+ $1 Kb2 6. f8=Q d1=Q+ 7. Kg6 $8 Rg1+ 8. Kh7 $8 $18) (2... Nb2 3. Qxe3 $8 Rxf6 4. Bc3) (2... Rf5+ 3. Kg6 $8 d2 4. Bxd2 $8 {: texte}) 3. Bxd2 $8 (3. Qd3+ $2 Kb2 4. Bxd2 $2 Rh1+) (3. Qe4+ $2 Ka1 $8 4. Bxd2 exd2 $8 5. Qd4+ Nb2 $8 6. Qxd2 Rxf6 $8 $11) 3... Rf5+ (3... Nxd2 4. Qxe3 $18) (3... exd2 4. Qd3+ $8) (3... Rh1+ 4. Kg6 $1 Rg1+ (4... exd2 5. Qe4+ $8) 5. Kh7 $18) 4. Kg6 $3 {[#]} (4. Kg4 $2 Rg5+ $3 {[#]} (4... exd2 $2 5. Kxf5) (4... Rd5 $2 5. Qe4+ Kb2 6. Bxe3) (4... Rxf6 $2 5. Qd3+ Ka1 6. Bc3+) 5. Kf4 exd2 $8 6. f7 (6. Qd3+ Kb2 7. f7 Rg4+ 8. Kf5 d1=Q) 6... Ne5 $3 {[#]} (6... Rd5 $2 7. Qe4+ $8 Kb2 8. f8=Q $8) 7. Qxd2 Ng6+ $8 (7... Nxf7 $2 8. Qb4+ $1) 8. Ke3 Re5+ $8 9. Kf2 Rf5+ $8 10. Kg3 Rg5+ $8 11. Kh3 Rh5+ $8) 4... Rxf6+ 5. Kg7 $3 {[#]A particularly unpredictable refusal to capture.} (5. Kxf6 $2 exd2 $8 {ZZ[#]} 6. Qe4+ (6. Kg6 Ne5+ $8 7. Kxh6 Kc2 $8 $11) (6. Ke6 h5 $8) (6. Qd3+ Kb2 $8 7. Ke6 {(Kf5? d1Q would go as far as to lose)} h5 $8) (6. Kf5 $6 Ne3+ $8) 6... Kb2 $8 7. Qd3 c5 $8 {ZZ[#]} 8. Qd5 (8. Kf5 $2 d1=Q) ( 8. Ke6 h5 $8) (8. Qe2 Kc3) 8... Kc3 $1 9. Kg6 (9. Qf3+ Kc2) 9... Ne3 $11) (5. Qxf6 $2 exd2 $8 6. Qf1+ (6. Qd4 Ne5+ $8 7. Kf5 Kc2 $8) 6... Kb2 7. Kxh6 (7. Qd1 Kc3) 7... Ne3 (7... Ne5 8. Qd1 Kc3) 8. Qe2 Kc2 $8 9. Kg5 Nd5 10. Qe4+ Kb2 ( 10... Kb3 11. Qb1+ Kc3 12. Qh1 Kc2) 11. Qd3 Kc1 $8 12. Qc4+ Kb2 $11) 5... exd2 (5... Rd6 6. Qe4+ $8 Kb2 7. Bxe3) (5... Rf4 6. Qd3+ $1 (6. Qxf4 exd2 7. Qe4+ Kb2 8. Qd4+) 6... Ka2 7. Bxe3) 6. Kxf6 $8 {ZZ[#]} c5 (6... h5 7. Qd3+ $8 (7. Kg5 $2 Ne5 $8 8. Kxh5 Kc2 $8 $11) 7... Kb2 8. Kg5 $8 Ne5 9. Qxd2+ $8) 7. Qe4+ $3 ( 7. Qd3+ $2 Kb2 $8 {ZZ already seen}) 7... Kb2 (7... Ka1 8. Qc2 $8) 8. Qd3 $8 {ZZ} Ka1 (8... h5 9. Kg5 $8) 9. Qc2 $8 1-0 [Event "Tilburg"] [Site "?"] [Date "1981.??.??"] [Round "?"] [White "Kasparov, G."] [Black "Petrosian, T."] [Result "0-1"] [ECO "D22"] [PlyCount "83"] [EventDate "1981.??.??"] {32/480} 1. d4 d5 2. c4 dxc4 (2... c6 3. Nf3 Nf6 4. Nc3 dxc4 5. a4 Bf5 6. e3 e6 7. Bxc4 Bb4 8. O-O Nbd7 9. Qb3 a5 10. Na2 Be7 11. Nh4 Bg6 12. g3 Qc8 13. Nc3 O-O 14. Nxg6 hxg6 15. Rd1 e5 16. Bf1 Bb4 17. Bg2 Re8 18. Na2 Bf8 19. Bd2 g5 20. Rac1 g4 21. Nc3 Qb8 22. Qc2 Qa7 23. d5 {Kasparov-Beliavsky 1981 32/470}) 3. Nf3 Nf6 (3... a6 4. e4 (4. e3 Bg4 5. Bxc4 e6 6. h3 Bh5 7. Qb3 Nc6 {(ou Ta7)} 8. d5 $1 exd5 9. Bxd5 Rb8 $1) (4. Qc2) 4... b5 5. a4 Bb7 6. b3 Bxe4 7. Nc3 Bb7 8. axb5 axb5 9. Rxa8 Bxa8 10. bxc4 $10 (10. Nxb5 $10)) 4. e3 Bg4 5. Bxc4 e6 6. h3 Bh5 7. Nc3 a6 (7... Nbd7 8. O-O Bd6 (8... Be7 9. e4 Nb6 10. Be2 Bg6 11. Bd3 O-O 12. Be3 Rc8 13. Qe2 c5 14. Rad1 cxd4 15. Nxd4) 9. Be2 O-O 10. e4 e5 11. dxe5 Nxe5 12. Nd4 Bc5 13. Nb3 Qxd1 14. Bxd1 Bb6 15. Bg5 $1 Bxd1 16. Rfxd1 Nc4 17. Bxf6 gxf6 18. Na4 $14) 8. g4 (8. O-O Nc6 (8... c5 9. Qe2 Nc6 10. Rd1 Qc7 11. d5 exd5 12. Nxd5 Nxd5 13. Bxd5 Be7 $10) 9. b3 (9. Be2 {[%cal Yb2b3,Yc1b2]}) (9. a3 Bd6 10. Be2 O-O {Bogoljubow,E-Alekhine,A/Germany 1934}) 9... Bd6 10. Bb2 O-O 11. Be2 Qe8 (11... Re8 12. Rc1 Qe7 13. Ne5 Bxe2 14. Nxc6 Bxd1 15. Nxe7+ Bxe7 16. Rfxd1 c6 17. Kf1 Red8 18. Ke2 Kf8 19. Nb1 a5 20. a3 Rdc8 21. Nd2 Ke8 22. Nc4 Nd7 23. e4 b5 24. Ne3 c5 25. a4 {1/2-1/2 Bronstein,D-Stein,L/Leningrad 1963/URS-ch}) (11... Qe7 12. Nd2 (12. Rc1 Rfd8 13. Nd2 Bg6 14. Nc4 e5 15. d5 Bb4 16. dxc6 Rxd1 17. Nxd1 b5 18. Nxe5 Ne4 19. Nxg6 hxg6 20. Nc3 Qf6 21. Nxe4 Qxb2 22. Bf3 Rd8 23. Rfd1 Rxd1+ 24. Rxd1 Be7 25. g4 Kf8 26. Kg2 Qxa2 27. Rd7 Qa5 28. Ng3 b4 29. Ne4 Bh4 {1/2-1/2 Andersson,U-Marjanovic,S/Reggio Emilia 1985 }) 12... Bxe2 13. Qxe2 Nd5 14. Nc4 Nxc3 15. Bxc3 Rad8 16. Rac1 Qh4 17. Na5 Nxa5 18. Bxa5 Rd7 19. Rfd1 Qg5 {1/2-1/2 Tal,M-Hort,V/Porz 1982}) 12. Nd2 (12. Rc1 Rd8 13. Nd2 Bxe2 14. Qxe2 Qe7 15. Rfd1 Rfe8 16. Nce4 Nxe4 17. Nxe4 f5 18. Nxd6 Qxd6 19. Qf3 Qd5 20. Rc5 Qxf3 21. gxf3 Rd5 22. Rc4 Rd7 23. Rdc1 Rc8 24. Ba3 Ne7 25. Bxe7 Rxe7 {1/2-1/2 Spassky,B-Romanishin,O/Gothenburg 1971}) 12... Bxe2 13. Qxe2 e5 14. d5 Ne7 15. e4 Nd7 16. Rac1 f5 17. exf5 Qf7 18. Nde4 Nxf5 19. Nxd6 cxd6 20. Ne4 Qxd5 21. Rc7 Nf6 22. Nxf6+ Rxf6 23. Rd1 Qa5 (23... Qb5 24. Qe4 Rb8 25. Rdc1) 24. Rxb7 h6 25. Qc4+ Kh8 26. a4 $16 {Reshevsky,S-Barczay,L/Sousse 1967/IZT}) (8. e4 $6 Bxf3 9. gxf3 c5) 8... Bg6 9. Ne5 Nbd7 (9... Bd6) (9... c5 10. d5 (10. h4 Nbd7 11. Nxg6 hxg6 12. g5) (10. O-O) (10. Nxg6 hxg6 11. Bf1 cxd4 12. exd4 Nc6 13. Bg2) 10... b5 11. Be2 Nxd5 12. Nxg6 hxg6 13. Nxd5 exd5 14. Bf3 Ra7 15. Bxd5 c4 16. e4 Nd7 17. Be3 Bc5 18. Bxf7+ Kxf7 19. Qd5+ Ke8 20. Bxc5 Nxc5 21. Qxc5 Rd7 22. Qc6 Kf7 23. e5 (23. Qxa6) 23... Rd3 24. e6+ Kg8 25. Qe4 Qf6 26. Rd1 Rxd1+ 27. Kxd1 Qxb2 28. e7 $2 (28. Qxg6) 28... Kh7 29. Re1 Re8 30. h4 $2 (30. Qc2) 30... Rxe7 31. Qxe7 c3 {0-1 Lutz,C-Hansen,C/Tilburg 1993}) 10. Nxg6 hxg6 11. Bf1 (11. g5 Nd5 12. Nxd5 (12. e4 Nxc3 13. bxc3 Be7 $13) 12... exd5 13. Bxd5 c6 (13... Qxg5 $11 {GK}) (13... Bb4+) 14. Bb3 (14. Bc4 Qxg5 15. Qb3 Qf6 {(0-0-0 Fd2)} 16. Bd2 Qf3 17. Rg1 Rxh3 18. Be2 Qd5 19. Bc4 Qf3 20. Be2 Qd5 21. Qxb7 Rb8 22. Qxa6 Rxb2 23. Bc3 Rb8 24. Qc4 Nb6 25. Qxd5 Nxd5 26. Bd2 Ba3 27. Bc4 Ke7 28. Bb3 f5 29. Ke2 Kf6 30. Rab1 Rhh8 31. Ba4 $16 {Ernst,S-Van der Sterren,P/Leeuwarden 2001}) (14. Bxf7+ Kxf7 15. Qb3+ Ke8 16. Qxb7 Rb8) 14... Qxg5 15. Qf3 Bb4+ (15... Nf6 16. Bd2 Qf5 17. Qg2 a5 18. O-O-O Bb4 19. Bxb4 axb4 20. h4 Rc8 21. e4 Qf4+ 22. Kb1 Rxh4 23. e5 Rxh1 24. Rxh1 Nh5 25. Bc2 Ke7 26. Bxg6 fxg6 27. Qxg6 Qxd4 28. Qxh5 {(Petrosian,T-Ivkov,B/Hamburg 1965/ EU-chT)} Qe4+ 29. Ka1 Rf8) (15... Qf5 16. Qxf5 gxf5 17. Bd2 g6 18. O-O-O Rh4 19. f3 Bd6 20. Kb1 Kf8 21. e4 Re8 22. Bc2 Rh5 23. b4 Bg3 24. Rdg1 Bf2 25. Rd1 Nf6 26. exf5 gxf5 27. Bb3 Be3 28. Kc2 f4 29. Rde1 Nd5 30. Bxd5 Rxd5 31. Bxe3 fxe3 32. Kd3 Red8 33. Rxe3 Rxd4+ 34. Kc3 b5 35. Rh2 Rc4+ 36. Kb3 Rd1 37. a3 Rb1+ 38. Ka2 Rf1 39. h4 Rf4 40. Rc3 R1xf3 41. Rxc6 Rf6 42. Rhc2 {1/2-1/2 Tal, M-Romanishin,O/Tbilisi 1978/URS-ch}) 16. Bd2 Bxd2+ 17. Kxd2 Qf5 $15 18. Qxf5 gxf5 19. Ke2 Nf6 20. Rac1 Rd8 21. Rc5 g6 22. Kf3 Kf8 23. Kg2 Kg7 24. Bd1 Rhe8 25. Kf3 Ne4 26. Rc2 Rd6 27. Re2 Ng5+ 28. Kg3 Ne6 29. f4 (29. h4 f4+ 30. Kg2 Rxd4 $1 31. exd4 f3+) 29... c5 30. dxc5 Nxc5 31. Bc2 Rc8 32. Kf3 Rb6 33. Rb1 Rh8 34. Kg2 Rd6 35. Rc1 {1/2-1/2 Petrosian,T-Dzindzichashvili,R/Buenos Aires 1978}) (11. a3 c5 12. g5 Nh5 13. Rg1 Qc7 14. Ba2 cxd4 15. exd4 Bxa3 16. Bxe6 fxe6 17. Rxa3 O-O 18. Ne4 Qc6 19. Rg4 Qd5 20. Be3 Nb6 {Conquest,S-Barua,D/ London 1989}) (11. Qf3 Rb8 12. Bd2 c5 13. O-O-O b5 14. Be2 cxd4 15. exd4 Nb6 16. Kb1 Nfd5 17. Bd3 Nxc3+ 18. Bxc3 Nd5 19. Be4 Be7 20. Bd2 Qd7 21. h4 b4 22. h5 gxh5 23. gxh5 Bf6 24. h6 Ke7 25. Bxd5 Qxd5 26. Qxd5 exd5 27. Rh5 Rb5 (27... gxh6 28. Re1+ Kd7 29. Rxd5+ Kc6 30. Rc5+ Kb6) 28. Bg5 Bxg5 29. hxg7 Rg8 30. Rxg5 $16 {Larsen,B-Speelman,J/Hastings 1990}) 11... c6 (11... e5 12. Bg2 exd4 ( 12... c6 13. g5 exd4 14. exd4 Nh5 15. d5 cxd5 16. Nxd5 Bd6 17. Qe2+ Ne5 18. O-O O-O 19. Be3 Nc6 20. Rfd1 Qe8 21. Kf1 Qe5 22. Nb6 Rad8 23. Nc4 Qf5 24. Qg4 Bc7 25. Qxf5 gxf5 26. Bc5 Rfe8 27. Nd6 Bxd6 28. Bxd6 Rd7 29. Rd5 Red8 30. Rad1 g6 31. Bh2 $14 {Li Shilong-Raetsky,A/Cappelle la Grande 2006}) 13. exd4 Rb8 14. Bf4 (14. O-O Be7 15. Re1 O-O 16. g5 Ne8 17. h4) 14... Bd6 15. Bxd6 cxd6 16. O-O O-O 17. Re1 b5 18. a4 bxa4 19. Rxa4 Rxb2 20. Rxa6 Nb6 21. Qa1 Rb3 22. Rb1 (22. Ra7) 22... Rxb1+ 23. Qxb1 Qc8 24. Qa1 (24. Rxb6) 24... Nfd7 25. Ne4 d5 26. Nd6 Qc2 {Ribli,Z-Timman,J/Las Palmas 1982/IZT}) (11... c5 12. Bg2 Qc7 13. Qf3 (13. g5 Nh5 14. Qf3 cxd4 15. exd4 Rb8 16. O-O Bd6 17. d5 O-O 18. dxe6 fxe6 19. Qe4 Kh7 20. Ne2 e5 21. Qh4 Rh8 22. Be3 Kg8 23. Rac1 Nf4 24. Qg4 Rh4 25. Qxh4 Nxe2+ 26. Kh1 {1-0 Timman,J-Ardiansyah,H/Indonesia 1983}) 13... Rb8 14. Bd2 Be7 15. g5 Nh5 16. Ne4 cxd4 17. exd4 Nb6 18. Rc1 Qd8 19. O-O Nd5 20. h4 O-O 21. Ng3 Nxg3 22. fxg3 Qb6 23. Bc3 Rbd8 24. Kh2 Rd7 25. Rcd1 Bd8 26. h5 Bxg5 27. hxg6 Ne3 28. Qh5 Nxf1+ 29. Rxf1 Bh6 30. d5 Qb5 31. Qe5 Rxd5 32. Bxd5 exd5 33. Rf5 ( 33. Qf5) 33... Qc5 (33... Qd7) 34. Bd4 Qc4 (34... Qc2+) 35. b3 Qc6 $2 (35... Qc2+) 36. gxf7+ Kh7 37. Qe7 g6 38. Rf2 b6 39. Be3 {1-0 Prasad,D-Barua,D/ Calcutta 1992}) 12. Bg2 Qc7 (12... Be7 13. Qb3 Qc7 14. Bd2 Rd8 15. Rc1 Qb8 16. Ne2 Bd6 17. f4 O-O 18. O-O Nd5 19. e4 Nc7 20. Be3 Be7 21. Kh1 a5 22. Bg1 Qa8 23. Qg3 Qa6 24. Rc2 f5 25. e5 Rf7 26. Rfc1 Nd5 27. a3 Nf8 28. Nc3 g5 29. Nxd5 exd5 30. Bf1 Qa8 31. gxf5 Rxf5 32. Rg2 Rxf4 33. Be3 Rf7 34. Bd3 Qc8 35. Kh2 Ne6 36. Bg6 Rff8 37. Rf2 Rxf2+ 38. Qxf2 Rf8 39. Qe2 Nf4 40. Bxf4 Rxf4 41. Rf1 Qf8 { 1/2-1/2 Lutz,C-Adams,M/Wijk aan Zee 1995}) (12... Bd6 13. O-O e5 (13... Qe7 14. g5 Nd5 15. Qg4 Bc7 16. f4 Bb6 17. Bd2 O-O-O 18. Rac1 Kb8 19. a3 f6 20. h4 Rh7 21. Rf3 c5 {Jussupow,A-Kunin,V/Osterburg 2006}) 14. dxe5 Bxe5 15. f4 Bc7 16. Qf3 Qe7 17. e4 g5 18. e5 Nh7 19. Ne4 O-O 20. fxg5 Nxe5 {Eljanov,P-Turov,M/St Petersburg 2000}) 13. O-O (13. Bd2 Nd5 14. Rc1 Nxc3 15. bxc3 (15. Bxc3 Bd6 16. h4 Nf6 17. g5 Nd5 18. Bd2 O-O-O 19. h5 gxh5 20. Rxh5 g6 21. Rxh8 Rxh8 22. a3 Kb8 23. Qg4 Qb6 24. b4 Rh5 {Hracek,Z-Romanishin,O/Bundesliga 2005}) 15... Be7 16. c4 O-O (16... e5 17. d5 Nc5 18. Qc2 a5 19. Rb1 O-O 20. Bc1 f5 21. dxc6 bxc6 22. Ba3 e4 {Kovacevic,V-Romanishin,O/Solin-Spilt 2002}) 17. O-O e5 18. d5 cxd5 19. cxd5 Bc5 {1/2-1/2 San Segundo Carrillo,P-Romanishin,O/Las Palmas 1996}) 13... Be7 (13... Rd8 14. g5 Nh5 15. Qg4 Nb6 16. Rd1 Be7 17. Ne4 Nd5 18. Bd2 O-O 19. Rac1 Qb6 20. Rc2 Rfe8 21. b3 Bf8 22. Nc5 Qc7 23. Nd3 Qb8 24. b4 Bd6 25. Rb1 Nb6 26. Bc3 Bh2+ 27. Kh1 Bc7 28. Ba1 Qc8 29. Nc5 Bb8 30. Kg1 Qc7 31. a4 Nd5 32. Nd3 $4 (32. Rb3 Qh2+ 33. Kf1) (32. Qf3) 32... Qh2+ {(0-1 Doettling,F-Conquest, S/Pulvermuehle 2004)} 33. Kf1 Ng3+ $1 34. fxg3 (34. Ke1 Qg1+) 34... Nxe3+) ( 13... Nd5 14. f4 Be7 15. g5 O-O-O 16. Bd2 (16. Qg4 N7b6 17. Qe2 c5 18. Bd2 Kb8 19. Rac1 c4 20. b3 Ba3 21. Nxd5 exd5 22. Rc2 Qd6 23. Rb1 cxb3 24. axb3 Bb4 25. Rbc1 Rc8 26. Rxc8+ Rxc8 27. Rxc8+ Kxc8 28. Bxb4 Qxb4 29. Qc2+ Kb8 30. Kf2 { Gustafsson,J-Kunin,V/Osterburg 2006}) 16... N7b6 17. Qe2 f6 18. Ne4 Nd7 19. Rab1 f5 20. Nf2 Qb6 21. Rfc1 Kb8 22. b4 Qb5 23. Qe1 e5 24. dxe5 Nf8 25. Bf1 Qb6 26. a4 $18 {Doettling,F-Romanishin,O/Hockenheim/Willingen 2006}) 14. f4 Nb6 15. g5 Nfd7 $1 (15... Nfd5 16. e4 $16 {GK & TP}) 16. Qg4 $6 {"It is difficult to see the prospects offered by this Queen placement in case of a black castle long" (C. Crouch).} (16. e4 O-O 17. Qe2) (16. a4 a5 (16... c5 17. d5) 17. Qe2) 16... O-O-O (16... O-O $2 17. h4) 17. Rb1 Kb8 18. b4 Nd5 19. Na4 f5 $1 {[#]"First sign of life from the black position" (CC).} (19... Nxb4 20. Bd2 Nd5 (20... Qa5 21. Nc5) (20... a5 21. a3) 21. e4 f5 22. Qe2 fxe4 23. Qxa6 Kc8 24. Qa8+ Qb8 25. Qxb8+ Kxb8 26. Rb3 (26. Nc3 $14) 26... Bd6 (26... e3 27. Bxe3) (26... b5 27. Bxe4) 27. Bxe4 (27. Rfb1 b5 28. Nc3 Bxf4) 27... Rdf8 28. Nb2 Bxf4 (28... N7b6 29. Bg2) (28... Kc8 29. Rbf3 N7b6 30. Bxg6) 29. Bxd5 Bxd2 30. Bxc6 Kc7 31. Bxd7 Kxd7 32. Nc4 $14) 20. Qg3 (20. gxf6 gxf6 21. Qxe6 Rde8 $132 {TP} 22. Qg4 (22. Bxd5 cxd5 (22... Bd6 23. Qf7 Re7 24. Qxg6 cxd5 25. Qf5 Qc4) 23. Qxd5 Rxh3 24. Qf7 (24. Nc5 Nb6 25. Qg2 Reh8) 24... Qc2 25. Qxe8+ Ka7 26. Rb2 Rg3+ 27. Kh1 Rh3+ 28. Kg1 $11) 22... Bd6 (22... f5 23. Qxg6) (22... b5 23. Bxd5 cxd5 24. Nc5) 23. Rb3 (23. e4 f5 $1 24. exf5 gxf5 25. Qxf5 Ref8 $36) (23. Nc5 N7b6 {(or Bxc5 then Nxe3)} 24. Qxg6 Nc4) 23... Nf8 {(prepares ...f5, which we will even play on e4, to end up with ...Ne6)} 24. f5 (24. Bxd5 cxd5 25. b5 a5 26. Ba3 (26. Qg2 Qf7) 26... Bxa3 27. Rxa3 Qc4 28. Nc5 b6 (28... f5 29. Qg2 Re7 { (b6 Dd2!)} 30. b6 Nd7) (28... Rh7 29. f5) 29. Nd7+ Nxd7 30. Qxd7 Rc8) 24... g5 25. Bxd5 (25. e4 Nf4 26. Bxf4 gxf4) (25. Nc5 Rh4 26. Qf3 Bh2+ {(Cxb4 Fd2 or even Nxb7)} 27. Kh1 Bd6 $11) 25... cxd5 26. Nc3 Rh4 27. Qg2 g4 28. Nxd5 (28. hxg4 Qg7) 28... Qf7 $1 {[#]} (28... Qg7 $2 29. b5 axb5 {(Rxh3 bxa6)} 30. Ba3) (28... gxh3 $2 29. Nxc7 hxg2 30. Nxe8 gxf1=Q+ 31. Kxf1) 29. hxg4 (29. b5 gxh3) 29... Qg7 $1 30. g5 Rh2 $132) (20. Qe2 b5 21. Nb2 Nc3) (20. Qd1 b5) 20... Nxb4 (20... b5 21. Nc5 Nxc5 22. bxc5 {: e3-e4 will occur sooner or later and the black kingside pawns will be weak}) 21. Bd2 Nd5 22. Rfc1 Ka7 23. Qe1 Ba3 24. Rc2 (24. Ba5 Qd6 25. Bxd8 Bxc1) 24... Qd6 25. Rb3 Qe7 26. Qe2 (26. e4 fxe4 27. Qxe4 ) (26. Bf1 $1 Rb8 (26... Ra8 27. Qb1 b5 28. Rxc6) 27. Nb2 Bxb2 (27... Bd6 28. Nc4 Bc7 29. a4) 28. Rcxb2) 26... Rb8 (26... Ra8 {(TP : to play ...Nb8, perhaps ?)} 27. Nb2 Rhc8 28. Nc4 Bd6 29. Nxd6 Qxd6 30. Bc1) 27. Qd3 Bd6 28. Nb2 Rhc8 29. Nc4 Bc7 30. a4 b5 $1 {[#]Only weakens an already weakened structure ! But gives defensive figures a little more room to manoeuvre.} 31. axb5 (31. Na3 bxa4 32. Rxc6 Rb6 $1 (32... Rxb3 $2 33. Qxa6+ Kb8 34. Rxe6 Rb6 ( 34... Nc5 35. dxc5 Qxc5 36. Rc6 Qa7 37. Bxd5 Rxa3 38. Qb5+ Qb7 39. Ra6 $1) ( 34... Qxe6 35. Qxe6 N7b6 36. Bxd5) 35. Rxe7 Rxa6 36. Rxd7 Rd6 (36... Nb6 37. Rxg7 Na8 38. Bb4) 37. Rxg7 Rcd8 38. Bxd5 Rxd5 39. Rxg6) (32... N7b6 $6 33. Rb1 Rb7 34. Bxd5 $1 exd5 35. Rb4 a5 36. Rb1) 33. Rbxb6 (33. Bxd5 axb3) 33... N7xb6 34. Bf1 Kb8 35. Nc4 (35. Ba5 Bd6 36. Rxc8+ Nxc8 37. Nc2 Qb7 38. Qxa6 Qxa6 39. Bxa6 Ncb6) 35... Qd7 36. Na5 (36. Rc5 Bd6) 36... Bd8 $1 {[#]} (36... Bd6 37. Qxa6 Rxc6 38. Bb5) 37. Rc5 (37. Qxa6 Rxc6 38. Bb5 Ne7 $17) 37... Be7 38. Rxc8+ Qxc8 $11) 31... cxb5 32. Ra2 Kb7 $1 {[#]Provocation! Blacks create a double pin.} (32... bxc4 $2 33. Rxa6+ $1 Kxa6 34. Qxc4+) (32... Bd6 33. Rxb5 Rxb5 34. Nxd6 Qxd6 35. Qxb5 $16) (32... b4 $2 33. Bxd5 exd5 34. Rxa6+ Kxa6 35. Nd6+ Ka7 36. Ra3+ $1 bxa3 37. Qxa3+ Kb6 38. Nxc8+) 33. Bb4 (33. Na3 $1 Bb6 (33... N7b6 34. Nxb5 axb5 35. Qxb5 Rd8 36. Bb4 $1 Qe8 37. Qa6+ Kc6 38. Bc5 Kd7 {(Ta8 Txb6+)} 39. Bf1 $1 $18 {GK}) (33... Qd6 34. Bb4 Qc6 35. Nxb5 axb5 36. Rc3) ( 33... Rh8 34. Nxb5) 34. Nc2 $1 {[#]} (34. Bb4 Qd8 (34... Qf7 35. Bd6) 35. Bd6 Rc1+ ( 35... Ra8 $1 36. Nc2 Rc6) 36. Kh2 Rbc8 37. Nxb5 (37. Nc2) 37... axb5 38. Qxb5 R8c2 39. Ra6 Rxg2+ (39... Rc6 40. Bxd5) 40. Kxg2 Rc3 41. Rxc3 Nxc3 42. Qc4 Ne4) 34... Ra8 35. Nb4 Qd6 36. e4 fxe4 37. Qxe4 Ra7 38. Qxg6 Bxd4+ 39. Kh1 Bc5 $1 {[#]} ( 39... N7b6 $2 40. f5 $1 $18 {GK}) (39... Nc5 $2 40. Bxd5+) 40. Nxd5 exd5 41. Qxg7 (41. Qxd6 Bxd6 42. Bxd5+ Kb8 43. Be6 $6 Nc5 {CC}) 41... Kb8 42. Qa1 (42. f5 Ne5) 42... d4 43. Be1 (43. f5 Rf8) (43. Rf3 Rf8 44. f5 Ne5 45. Rf1 d3 46. f6 {(ou De1)} Bd4 47. Qe1) 43... Qe6 (43... Re8 44. Bf2) 44. Qb1 Qc4 45. Rc2 (45. f5 Bd6) 45... Qf7) (33. e4 fxe4 34. Qxe4 Qf7 $1 35. Rxb5+ $2 axb5 36. Qxd5+ exd5 37. Bxd5+ Qxd5) (33. Rxa6 Kxa6 34. Na3 Rb6 (34... Nc5 35. dxc5 Qxc5 36. Nc2 Qc4) 35. Nxb5 Kb7) 33... Qe8 $1 (33... Qd8 $2 34. e4 $1 fxe4 35. Qxe4 Qe8 36. Qxd5+ exd5 37. Bxd5+ Ka7 38. Rxa6+ Kxa6 39. Ra3+ Ba5 40. Rxa5#) 34. Bd6 ( 34. Ba5 Qe7 $1 35. Bb4 Qe8 $11) (34. Nd6+ Bxd6 35. Bxd6 Ra8 36. e4 {TP}) 34... Ra8 35. Qb1 (35. e4 fxe4 36. Qxe4 N7b6 $1 37. Qxe6 {[#]} (37. Na5+ Ka7 38. Bc5 Kb8) 37... Qxe6 38. Na5+ Ka7 39. Nc6+ Kb7 40. Na5+ Ka7 $11) 35... Kc6 $3 {[#]The King is able to defend himself, isn't he? And isn't it natural that he should lead his troops ?} (35... N7b6 36. Na5+ Ka7 37. Bc5 $36) 36. Rba3 $2 {The junior panic.} (36. Bxc7 $8 bxc4 {(Rxc7? Qa1)} (36... Kxc7 37. Na5 (37. Nb2 Kd8 38. Qe1 {GK} N7b6 39. Nd3 Nc4) 37... N7b6 (37... Kb6 38. Rab2 Nb8 39. Bf1 $1 Nc3 40. Qd3 Kxa5 41. Rxc3 $16) 38. e4) 37. Rb7 Rxc7 $8 38. Rxa6+ Rxa6 39. Qb5+ Kd6 40. Qxa6+ Ke7 $8 (40... Rc6 $2 41. Qa3+ {GK} Nc5 42. Ra7 { (ou dxc5+ Txc5 Fxd5 Rxd5 Da1)} (42. dxc5+ Rxc5 43. Bxd5 Kxd5 44. Rb6) 42... Qc8 43. dxc5+ Rxc5 44. Ra8 $1 {[#]} Qc7 45. Ra6+ Kd7 46. Ra7) (40... N7b6 $2 41. Bxd5 exd5 42. Qxb6+ Rc6 43. Qb4+ Ke6 44. Rxg7) 41. Bxd5 Rxb7 42. Bxb7 (42. Qxe6+ $2 Kd8 43. Qxe8+ Kxe8 44. Bxb7 c3 $19) 42... Qb8 43. Qc6 (43. Kf2 $11 {GK}) 43... Kd8 44. Kf2 Qc7 $11) (36. Rc2 Bxd6 (36... bxc4 37. Bxc7 Kxc7 38. Rxc4+ Kd8) 37. Na3+ (37. Na5+ Kb6 38. Nc4+ Rxc4 39. Rxc4 Rc8) 37... Nc5 $1 (37... Kb6 $2 38. Nxb5) 38. Qc1 Qf8) 36... bxc4 $19 37. Rxa6+ Rxa6 38. Rxa6+ Bb6 $1 (38... N7b6 $2 39. Bxd5+ exd5 (39... Kxd6) 40. Bxc7 Qxe3+ 41. Kh2 (41. Kg2 $2 Qe4+) 41... Qf2+ 42. Kh1 $11) 39. Bc5 (39. Qb4 Kb7 $19) 39... Qd8 (39... Nxc5 $4 40. Qxb6+ Kd7 41. Qd6#) 40. Qa1 (40. Qb4 Kb7 $3 (40... Nxc5 $2 41. dxc5) (40... Ra8 $4 41. Be7 $1 {[#]("forgotten" by GK)} (41. Qa4+ Kb7 {GK}) 41... Qe8 (41... Qb8 42. Qa4+) (41... Rxa6 42. Qd6+) 42. Qa4+) (40... Qc7 $2 41. Qa3 (41. Qa4+ Kb7 42. Ra7+ Bxa7 43. Qxa7+ Kc6 44. Qa4+ Kb7 $11) 41... Qb8 42. Bxb6 N7xb6 43. Bxd5+ exd5 44. Qc5+ Kd7 45. Rxb6 Rxc5 46. Rxb8 c3 47. Rb1) 41. Ra5 (41. Bxb6 N7xb6) 41... Rc6 $19) (40. Bxb6 N7xb6) 40... Nxc5 41. dxc5 Kxc5 42. Ra4 0-1