On my return from a trip to the provinces, I find incontrovertible proof that the reports of the lectures of the "slightly less fake master" have at least ONE reader (Guy). This reminds me of a brilliant lecturer, hardly politically correct, whose work I followed in the 1980s, who declared, on a day when the audience was sparse, that even if the room had been empty, the lecture would have taken place, duly recorded on cassettes, to "capture the date". This was not very kind to those present (including myself), but obviously no one held it against him. On the other hand, it is clear that no one is trying to solve the proposed studies and problems. For it is obvious that something is wrong with the first study. And for good reason, since the black pawn e3 must in reality be on d3!
"The Marquis, thinking that his retirement pension is indexed to his zeal during the last 18 weeks of his professorial activity, no longer has time to communicate his comments: the concept of reporting becomes obsolete" (Guy's unproven hypothesis, about the delay above). I'm afraid that my pension is not indexed to my ultimate zeal, but rather inversely proportional to the evolution of the French debt (now 1012€).
The striking scum now blockades Paris every Tuesday. For fear of missing the St-Lazare course. But this was not the reason for the absence of some regulars, including the president of the circle: they were representing "France" in a distant competition. At least that's what I usually tell the restaurant owner: if I said "les cheminots", he would rightly refuse to serve me. By necessity, the course was moved to an enchanting location: the 13th century Abbey of Sobrecases. A sumptuous lamb, washed down with fine wines, accompanied the course. Savagery or civilisation: the "calves", as a temporary general used to say, chose. So did we.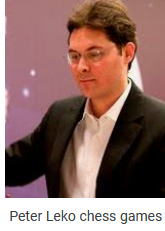 Master's diagrams
[Event "?"] [Site "?"] [Date "1930.??.??"] [Round "?"] [White "Mattison, H."] [Black "+0420.01h3h5"] [Result "1-0"] [SetUp "1"] [FEN "8/3R4/4B2B/4r2k/8/3p3K/8/8 w - - 0 1"] [PlyCount "9"] [EventDate "1930.??.??"] 1. Rd5 $3 Rxd5 2. Be3 $3 (2. Bd2 $2 Rf5 $3) (2. Bc1 $2 d2 $8) (2. Bf4 $2 Rg5 $3 3. Bf7+ Rg6 $8 4. Kh2 (4. Be3 d2 $8) 4... Kg4 $8) 2... Rg5 3. Bf7+ Kh6 (3... Rg6 4. Kh2) 4. Be8 d2 5. Bxd2 1-0 [Event "?"] [Site "?"] [Date "1982.??.??"] [Round "?"] [White "Topko, L."] [Black "+3230.40a5a8"] [Result "1-0"] [SetUp "1"] [FEN "k4q2/8/PRP1P3/KP6/6b1/8/8/7R w - - 0 1"] [PlyCount "23"] [EventDate "1982.??.??"] [Source "ChessBase"] [SourceDate "2000.10.30"] 1. e7 Qxe7 (1... Qg8 2. Rh2 $1 (2. Kb4) 2... Qc8 3. c7) 2. Rh8+ Bc8 $1 (2... Ka7 3. Rb7+ Qxb7 4. axb7) 3. Rxc8+ (3. Rb7 $2 Qa3+) 3... Ka7 4. Rb7+ Qxb7 5. Ra8+ $3 Qxa8 6. b6+ (6. c7 $2 Qf8 (6... Qc8 7. b6+ Ka8) 7. b6+ Ka8 8. b7+ Ka7 9. c8=Q Qa3+ 10. Kb5 Qxa6+) 6... Kb8 7. Kb5 (7. c7+ $2 Kc8 $11) (7. a7+ $2 Kc8 $1 $11 8. Kb5 $2 Kd8 9. Kc5 Ke7 $19) 7... Qb7 8. a7+ $1 (8. axb7 $2) (8. c7+ $2 ) 8... Qxa7 9. bxa7+ Kxa7 10. Kc5 (10. Ka5 Ka8 11. Ka6) 10... Kb8 11. Kd6 Kc8 12. c7 1-0 [Event "?"] [Site "?"] [Date "1899.??.??"] [Round "?"] [White "Sehwers, J."] [Black "=0110.34g3f1"] [Result "1/2-1/2"] [SetUp "1"] [FEN "4R3/2B5/7p/5ppP/8/5PK1/2p4P/5k2 w - - 0 1"] [PlyCount "8"] [EventDate "1899.??.??"] [Source "ChessBase"] [SourceDate "2000.10.30"] 1. Re1+ $1 (1. Ba5 $2 c1=Q 2. Re1+ Qxe1+ 3. Bxe1 Kxe1 4. Kg2 (4. f4 g4) 4... Ke2 (4... f4) 5. Kh3 Kf2 $19) (1. Bf4 $2 gxf4+ 2. Kxf4 c1=Q+ 3. Kxf5 Kf2 (3... Qg5+) 4. f4 Kf3 $19) 1... Kxe1 2. Bf4 $3 gxf4+ (2... Kd1 3. h3 $22 gxf4+ (3... Ke2 $2 4. Bc1) (3... c1=Q $2 4. Bxc1 Kxc1 5. f4 $1 $18) 4. Kh4 $11) (2... Ke2 3. Bc1 $8 f4+ (3... Kd1 4. Ba3 c1=Q 5. Bxc1 Kxc1 6. h3 $8) 4. Kg4 Kd1 5. Ba3 c1=Q 6. Bxc1 Kxc1 7. h4 gxh4 $8 8. Kxf4 Kd2 9. Kg4 Ke3 $11) 3. Kh4 $1 c1=Q 4. h3 $8 Qc7 1/2-1/2 [Event "Linares SuperGM"] [Site "Linares"] [Date "2000.03.05"] [Round "6"] [White "Anand, V."] [Black "Leko, P."] [Result "1/2-1/2"] [ECO "D85"] [WhiteElo "2769"] [BlackElo "2725"] [PlyCount "63"] [EventDate "2000.02.05"] [EventType "tourn"] [EventRounds "10"] [EventCountry "ESP"] [EventCategory "21"] [Source "ChessBase"] [SourceDate "2000.05.31"] {78/447} 1. d4 Nf6 2. Nf3 g6 3. c4 Bg7 4. Nc3 d5 5. cxd5 Nxd5 6. e4 Nxc3 7. bxc3 c5 8. Rb1 (8. Be2 Nc6 (8... Bg4 9. O-O (9. Be3 Nc6 10. d5 Bxc3+ 11. Kf1 Bxf3 12. gxf3 Bxa1 13. Qxa1 Nd4 14. Bb5+ Kf8 15. Bxd4 cxd4 16. Qxd4 f6) 9... cxd4 10. cxd4 Nc6) (8... cxd4 9. cxd4 Nc6 10. Be3) 9. d5 Bxc3+ 10. Bd2 Bxa1 11. Qxa1 Nd4 12. Nxd4 cxd4 13. Qxd4 O-O (13... f6 14. O-O (14. e5 Qb6) 14... O-O 15. Bc4 (15. e5) (15. Rb1 b6 16. Bc4 e5 17. Qd3 Re8 18. f4 Bd7 19. fxe5 b5 20. Bxb5 fxe5 21. d6 Rb8 22. Bc4+ Kg7 23. Bb3 Be6 24. Be3 Bxb3 25. axb3 Re6 26. Bc5 Rb6 (26... Qd7) 27. d7 Rb7 (27... Rbc6) 28. Rd1 {1-0 Mohr,S-Stohl,I/Berlin West 1988}) 15... Bd7 (15... e5 16. Qd3 Bd7 17. Bh6 Re8 18. d6+ Be6 19. d7 Re7 20. Bxe6+ Rxe6 21. Qd5 Kf7 (21... Qe7) 22. Rd1 a5 23. f4 Qb6+ 24. Kh1 Ke7 25. fxe5 Rxe5 26. Qd3 g5 (26... Rd8) 27. Qh3 (27. h4) 27... Rd8 (27... Kf7 28. Qh5+ Kg8) 28. Bg7 Qe6 $2 29. Qxh7 Qf7 30. Bxf6+ {1-0 Graf,J-Doncevic,D/Germany 1991/ GER-chT}) (15... Qd6 16. Rb1) 16. Rb1 b5 17. Bb3 a5 18. a3 Rc8 19. h4 a4 20. Bd1 e5 21. Qe3 Rf7 22. Be2 Qe8 23. Rb2 Rg7 {1/2-1/2 Garcia Ilundain,D-Tukmakov, V/Zaragoza 1993}) (13... Rg8 $6 14. O-O) 14. O-O (14. Bh6 Qa5+ 15. Kf1 f6) 14... Re8 (14... Bd7 15. Bh6 f6 16. Bxf8 Kxf8 17. Rb1 {Graf,J-Sutter,O/Geneve 1990}) 15. Bc4 (15. e5 Be6 16. d6 Qb6 17. Qf4 Rad8 18. Be3 Qb2 19. Bf3 Rd7 20. h4 a5 21. Rd1 Qb4 22. Rd4 Qe1+ 23. Kh2 exd6 (23... Bxa2 24. h5) 24. Qf6 Bb3 ( 24... Bxa2 25. Rd1 Qc3 26. Bd4) 25. Rxd6 (25. Bg4) 25... Rxd6 26. exd6 Rxe3 27. d7 Re8 28. axb3 b5 29. Bd5 {1-0 Sulypa,A-De la Villa Garcia,J/Ubeda 1999}) (15. Bc3 e5) 15... e5 16. Qd3 Bd7 17. f4 Rc8 18. fxe5 (18. Bb3 Qb6+ 19. Be3 Bb5) 18... Rxc4 (18... Qb6+ 19. Be3 Qb4 20. e6 fxe6 21. dxe6 Qxc4 22. Qxd7 Rf8 23. Rxf8+ Rxf8 24. h3 {30/(682)} Qc6 25. e5 $11 Re8 $4 26. Qf7+ Kh8 27. Bh6 $18) 19. Qxc4 Qb6+ 20. Rf2 Qb1+ 21. Qf1 (21. Rf1 Qb6+) 21... Qxf1+ (21... Qxe4 22. e6 $36) 22. Rxf1 Rxe5 23. Rc1 (23. Re1 f5) 23... Rxe4 24. Rc7 Rd4 25. Bh6 Rxd5 26. Rxb7 f6 27. Rxa7 g5 28. a4 Kf7 29. a5 Ke6 30. Ra6+ {1/2-1/2 Mohr,S-Smejkal, J/Germany 1988/GER-chT}) 8... O-O 9. Be2 cxd4 (9... Nc6 10. d5 Ne5 (10... Bxc3+ 11. Bd2 Bxd2+ 12. Qxd2 Nd4 13. Nxd4 cxd4 14. Qxd4 Qa5+ 15. Qd2 Qxd2+ 16. Kxd2 Rd8 17. Ke3 b6 18. Rbc1 e6 19. Bc4 e5 (19... Kf8 20. Rhd1 Ke7 21. e5 exd5 22. Bxd5 Rb8 23. Rc7+ Rd7 24. Rdc1 Bb7 25. Bxf7 $16 {Eingorn,V-Sideif Sade,F/ Tashkent 1980}) 20. Bb3 Bd7 21. Rc7 a5 22. d6 b5 23. f4 exf4+ 24. Kxf4 Ra6 25. e5 a4 26. Bd5 a3 27. Rf1 Ra4+ 28. Ke3 Be6 29. Bxe6 fxe6 30. Rff7 Rh4 31. Rg7+ Kh8 32. Rge7 {1-0 Kasparov,G-Natsis,T/La Valetta 1980 30/682}) (10... Na5) 11. Nxe5 Bxe5 12. Qd2 e6 13. f4 Bc7 (13... Bg7 14. c4 b6 15. Bb2 Bxb2 16. Rxb2 Ba6 17. Rb3 $5 Re8 18. Re3 exd5 19. cxd5 Bxe2 20. Rxe2 Qh4+ 21. g3 Qh3 22. Rf1 b5 23. f5 Qh5 24. Rf4 g5 25. Rff2 f6 26. e5 Rxe5 27. Rxe5 fxe5 28. d6 $16 { Khalifman,A-Greenfeld,A/St.Petersburg/1999/}) 14. O-O exd5 15. exd5 Ba5 16. d6 $1 b6 17. Bf3 Bf5 18. Bxa8 Bxb1 19. Bc6 $1 Bf5 (19... Qf6 20. Bb2 Bxa2 21. c4 $1 Bxd2 (21... Qe6 22. f5 $1 Bxd2 23. fxe6 Be3+ 24. Kh1 fxe6 25. Rxf8+ Kxf8 26. Bf6 Bd4 (26... Bf4 27. d7 Bc7 28. Bb5 $1 {is the same.}) 27. Bg5 Be5 28. d7 Bc7 29. Bb5 $1 Bb1 30. d8=Q+ Bxd8 31. Bxd8 $18 {_|_,Schandorff,L-Borge,N/Aarhus/ 1999}) (21... Qf5) 22. Bxf6 Bxc4 23. Rf3 Be6 24. d7 Bxd7 25. Bxd7 a6 26. Kf1 b5 27. Ke2 Ba5 28. Ra3 Bd8 29. Be5 $18 {Van Wely,L-Van der Werf,M/NED-chT 9899/ 1999/}) (19... h6) 20. Re1 Qf6 21. Bb2 Rd8 22. Re8+ Rxe8 23. Bxe8 a6 $5 (23... Qd4+ 24. cxd4 Bxd2 25. dxc5 bxc5 26. d7 Bxd7 27. Bxd7 c4 28. Bf6 c3 29. Ba4) 24. a4 Qd4+ $1 25. Qxd4 (25. cxd4 Bxd2 26. dxc5 bxc5 27. d7 Bxd7 28. Bxd7 c4 $11) 25... cxd4 26. d7 b5 27. cxd4 (27. axb5 dxc3 28. Bxc3 Bxd7 $1 $14) 27... b4 28. d5 Kf8 29. d6 $1 (29. Bf6 $6 b3 30. d6 Bd8 $1 31. Bb2 {Khalifman, A-Mikhalevski,V/St Petersburg/1999/} (31. Bxd8 Bxd7 $1 $11) 31... Be6 32. Kf2 f5 33. Ke3 Bf7 $11) (29. g4 Bxg4 30. d6 Bd8) 29... b3 30. Kf2 $16 Be6 31. Bf6 $1 Bd8 32. Bxd8 Bxd7 33. Bxd7 b2 34. Be7+ Kg7 35. Bf5 gxf5 36. d7 $18) (9... Qa5 10. Rb5 Qxc3+ 11. Bd2 Qa3 12. Ra5 Qb2 13. Rxc5 Nc6 (13... Qxa2 14. Ra5 Qe6 15. Qc2 b6 16. Ra4 {Eingorn,V-Polovodin,I/Riga 1980}) 14. d5 Nd4 15. Nxd4 Bxd4 16. Rc4 Bf6 17. Qc2 Qxc2 18. Rxc2 e6 19. Bc4 Re8 20. O-O Bd7 21. Rfc1 Rac8 22. Be3 a6 23. f3 exd5 24. Bxd5 Rxc2 25. Rxc2 Rc8 26. Rd2 Bc6 27. Bxc6 Rxc6 28. Rd7 b5 29. Bh6 g5 30. Kf2 Be7 31. Rxe7 Rxh6 32. Ra7 Rc6 33. Kg3 Kg7 34. h4 h6 35. hxg5 hxg5 36. Kg4 Rc2 37. Rxa6 Rxg2+ {1/2-1/2 Shamkovich,L-Gheorghiu,F/ Cleveland 1975, the first (?) of 8 Rb1}) (9... Bg4 10. O-O (10. Rxb7 Nc6 11. O-O cxd4 12. cxd4 Bc8 13. Rb3 Nxd4 14. Nxd4 Qxd4 15. Be3 Qa4 16. Bc5 Qxa2 17. Bc4 Ba6 18. Bxa6 Qxa6 19. Bxe7 Rfe8 20. Qd5 Qe6 21. Qxe6 fxe6 22. Bd6 Bf8 23. Bxf8 Kxf8 24. Ra1 a5 25. Rb5 a4 26. Rb4 a3 27. Rb3 Ra4 28. Rf3+ Kg8 {1/2-1/2 Plachetka,J-Ghinda,M/Naleczow 1979 ... and the first (?) of 9...Bg4}) 10... Qc7 (10... cxd4 $142 11. cxd4 Nc6) 11. d5 $1 a6 (11... Nd7 12. h3 Bxf3 13. Bxf3 b6 14. Bg5 Rfe8 15. Bxe7 Qf4 16. d6 Bxc3 17. e5 {Muse,M-Zakic,S/Budapest 1990}) (11... Bxc3 12. Qb3 Bxf3 13. Bxf3 (13. gxf3) 13... Be5 14. Qxb7 Bxh2+ 15. Kh1 Qxb7 16. Rxb7 Bd6 17. Be2 Rd8 18. f4 Rd7 19. Rb2) (11... c4 12. Rb4 Bxf3 13. gxf3 b5 14. Rxb5 Bxc3 15. Qc2) (11... Bxf3 12. Bxf3 c4) 12. c4 b5 13. cxb5 axb5 14. Qc2 c4 (14... b4 15. Rxb4 Rxa2 16. Qxa2 cxb4 17. Bd2) 15. Rxb5 c3 16. Be3 Bxf3 17. Bxf3 $16 Qc4 18. Rb3 {Jussupow,A-Kouatly,B/Toluca 1982/IZT 34/552} Ra4 19. Rfb1 Nd7 20. a3 {AJ}) 10. cxd4 Qa5+ 11. Bd2 Qxa2 12. O-O Nd7 {Risky but well-prepared.} (12... Bg4 13. Bg5 h6 14. Be3 (14. Bh4 a5 (14... g5 $6 15. Bg3 Nc6 16. d5 Rad8 17. Rxb7 f5 (17... e6 18. Bc7 $16 {1-0 Chernin,A-Horvath,Jzsef/ Magyarorszag (ch) 56/547 1992}) 18. Rc7 $1 (18. Qe1 Bxf3 19. Bxf3 Nd4 20. exf5 Nxf3+ 21. gxf3 Qxd5 22. Rxa7 Rxf5 $11) (18. Bc7 fxe4 $1) 18... fxe4 19. Rxc6 exf3 20. Bc4 Qa3 21. Re1 Kh8 22. Rxh6+ $1 Bxh6 23. Qd4+ Bg7 24. Qxg4 $36 Rc8 25. Qh3+ Kg8 26. Qe6+ Kh8 27. d6 Rxc4 28. dxe7 Rc1 29. exf8=Q+ Bxf8 {Shulman, Y-Votava,J/Pardubice op/1999/} 30. Be5+ Kh7 31. Qf7+ Kh6 32. Qf6+ Kh7 33. Qh8+ Kg6 34. Qg8+ Kh6 $1 {[]}) (14... Rd8 15. d5 g5 16. Bg3 b6 $6 17. Re1 Bxf3 18. Bxf3 Nd7 19. e5 $16 {Anand,V-Illescas Cordoba,M,Madrid,1998}) 15. Rxb7 g5 16. Bg3 a4 17. h4 (17. Rc7 $5 Qb2 18. Bc4 a3 19. Bd5 Bxf3 20. gxf3 Ra6 21. Rb7 Qxd4 22. Qxd4 Bxd4 23. Bxb8 a2 24. Bxa2 Rxa2 {1/2,Cs,Horvath-Groszpeter,A/Gyula/ 2000/}) 17... a3 18. hxg5 hxg5 19. Rc7 Na6 (19... Qb2 20. Rc2 Qb3 21. Nxg5 a2 22. Rxa2 Qxd1 23. Rxd1 Rxa2 24. Bxg4 $14) (19... Bxf3 20. Bxf3) (19... Nd7 20. e5) 20. Rxe7 (20. Bc4 Qb2 21. Rxe7) 20... Qb2 21. Bc4 Qb4 22. Bxf7+ Kh8 23. Rd7 $3 {Gelfand-Shirov 1998 73/538}) (14. Bxe7 Re8) 14... Nc6 15. d5 Bxf3 (15... Ne5 $6 16. Rxb7 e6 17. d6 Rfd8 18. Re1 Bxf3 19. gxf3 Qa5 20. Rf1 Bf8 21. d7 Qa2 22. Bb5 (22. Re1 Qa5 23. Rf1 Qa2 24. Bb5 a6 25. Bd4 Bg7 26. Bxe5 {1/2-1/2 Kramnik,V-Kasparov,G/Linares 1998 72/422}) 22... a6 23. Ba4 $1 (23. Bd4 $11) 23... Nxf3+ 24. Kg2 Ne5 (24... Nh4+ 25. Kh1 Qc4 26. f3 Be7 27. Bxh6 $1 {78/448} g5 28. Rg1 f6 29. e5 $16) 25. Bb6 Qc4 26. Qd4 Qxd4 27. Bxd4 Nd3 28. Bc6 Nc5 29. Rc7 Bd6 30. Bxc5 Bxc7 31. Bxa8 Rxa8 32. Be7 $18 {Khalifman,A-Leko,P/Linares/ 2000/} Rd8 (32... Bd8 33. Rc1 $1) 33. Rd1 $1 {78/449}) (15... Na5 16. Bc5 Bf6 ( 16... b6 17. Bxe7 Rfe8 18. d6 Qe6 19. h3 Bxf3 20. Bxf3 Nc6 21. e5 Nxe7 22. Bxa8 Rxa8 23. dxe7 Qxe7 24. f4 Rd8 25. Qb3 g5 26. fxg5 hxg5 27. Rf5 Bxe5 28. Re1 Bd4+ 29. Kf1 Qc7 30. Rxg5+ Kf8 31. Rf5 Qd7 32. Rf3 Bc5 33. Re5 a5 34. Qc4 a4 35. Re1 a3 36. g4 Qd5 37. Qxd5 Rxd5 38. Ra1 {1/2-1/2 Sasikiran,K-Summerscale,A/ Torquay 2002}) 17. e5 Bxe5 18. Rb4 Bxf3 19. Bxf3 Rae8 20. Be3 Nc4 21. Bxh6 Nd6 22. h4 Rc8 23. h5 Qc2 24. hxg6 Qxd1 25. Rxd1 f5 26. Bxf8 Kxf8 27. Ra4 b5 28. Rxa7 b4 29. Rb1 Rb8 30. Rb3 Bc3 31. Rc7 Ra8 32. Rb1 Rd8 33. Be2 $16 {Gelfand, B-Macieja,B/Portoroz 2001 82/415}) 16. gxf3 (16. Bxf3 Ne5 17. Rxb7 e6 (17... a5 $5 18. Rxe7 a4 19. Bd4 Nxf3+ 20. gxf3 Bxd4 21. Qxd4 a3 22. d6 Qe2 23. Kg2 a2 24. Ra1 Qf1+ 25. Kg3 Qg1+ 26. Kh3 Qf1+ 27. Kg3 $11) 18. dxe6 (18. Qe2 Nxf3+ 19. Qxf3 exd5 20. exd5 a5 21. Rfb1 Qc2 22. Bf4 Qc3 23. Qxc3 {1/2-1/2 Kramnik, V-Anand,V/Monte Carlo 1998}) 18... Qxe6 19. Rxa7 Nxf3+ 20. Qxf3 Rxa7 21. Bxa7 Re8 22. Re1 f5 23. Qe3 fxe4 24. f3 Qc4 25. fxe4 Re7 26. Kh1 Qc3 27. Bc5 Rc7 28. Rc1 Qxe3 29. Bxe3 Rxc1+ 30. Bxc1 h5 31. Kg1 Kf7 {1/2,Bunzmann,D-Leko,P/Hamburg m/1999}) 16... Nd4 $1 $15 17. Bd3 Qa3 (17... a5 $6 18. f4 b5 19. Kh1 $1 Rfc8 20. f5 Qa4 21. Qd2 Nf3 22. Qe2 Ne5 23. fxg6 Nxd3 24. gxf7+ Kf8 $2 25. Qg4 $3 Ne5 26. Qf5 Nxf7 27. Rg1 Bf6 28. Rg6 Bg5 29. Bxg5 hxg5 30. Rxg5 Qd4 31. Rbg1 $18 {Agrest,E-Bacrot,E/Leon 2001 83/467}) 18. f4 Qd6 19. Rxb7 Rfb8 20. Qb1 Nf3+ 21. Kg2 Nh4+ 22. Kh1 e6 $1 (22... g5 $2 23. Rg1 $1 {Krasenkow,M-Svidler,P/ Polanica Zdroj 2000 79/444}) 23. dxe6 (23. Bxa7 Qxf4 $3 (23... Rxb7 24. Qxb7 Rd8 {Krasenkow}) 24. Rxb8+ Kh7 25. f3 Rxa7 26. Rb2 Bxb2 27. Qxb2 Ra3 $3 28. Be2 (28. Qxa3 $2 Qd2 $1 29. Rg1 Nxf3 30. Qd6 e5) (28. Qe2 exd5 (28... Qe5 29. dxe6 (29. Rd1 exd5 30. exd5 Ra1 $1)) (28... Rc3) 29. exd5 Rc3) 28... Nxf3 29. Rf2 Re3 $15) (23. Bc4 e5 $1 (23... Rxb7 24. Qxb7 Rb8 25. Qxa7 Rc8 26. Bb3 $6 Qb4) 24. Bc5 Rxb7 25. Qxb7 Qxc5 $1 26. Qxa8+ Kh7 27. Be2 (27. Ba6 Qc3) (27. Qc6 Qd4) 27... Qc2) 23... fxe6 24. e5 (24. Bc4 Kh7) 24... Qc6+ (24... Rxb7 25. Qxb7 Qd5+ 26. Qxd5 exd5) 25. Be4 Rxb7 26. Bxc6 Rxb1 27. Rxb1 Rd8 $1 (27... Rf8 28. Bd7) 28. Bxa7 Bf8 $1 (28... g5 $2 29. fxg5 hxg5 30. Be3) 29. Be3 Be7 30. Kg1 Kf7 $11 ) (12... b6 13. Qc1 (13. Bg5 Bb7 14. d5 e6 15. Be7 Re8 16. d6 Bxe4 17. Bb5 Bc6 18. Qd3 Qd5 19. Qxd5 exd5 20. Rfc1 Bxb5 21. Rxb5 a5 22. Rxd5 a4 23. d7 Nxd7 24. Rxd7 a3 25. Bxa3 Rxa3 26. Rb7 Rb3 {Van Wely,L-Shirov,A/Wijk aan Zee 1998}) 13... Bb7 14. Bc4 Qa4 15. Bb5 Qa2 16. Bc4 Qa4 17. Bb5 Qa2 18. Re1 Rc8 19. Qd1 e6 20. h4 (20. Ba4 Nc6 21. d5 exd5 22. Bb3 Qa3 23. exd5 Nd4 {Khenkin,I-Van Wely,L/chT-FRA 2000}) 20... h5 21. Qe2 Nc6 22. Bc4 Qa4 23. Ra1 Qc2 24. Bd3 Qb2 25. Ra4 b5 26. Bxb5 Rd8 27. Bg5 Qxe2 28. Bxe2 Rd7 29. Rb1 {72/421}) 13. Re1 { Anand does not choose the most usual} (13. Bb4 Nb6 14. h3 $5 (14. Ra1 Qe6 15. Qb1 f5 $5 (15... Bd7 16. Ra5 Bc6 (16... Nc8 17. d5 Qb6 18. e5 a6 19. Qe4 Na7 20. Raa1 $1 {[%csl Gd5,Ge5]} Nb5 21. Qh4 Rfc8 22. Rfe1 $1 Nc3 23. Bxc3 Rxc3 24. Rab1 Qc7 (24... Qc5 $2 25. Ng5 Bf5 26. Qxh7+ Kf8 27. Rbd1 Rd8 28. e6 f6 29. g4 {1-0,Pankratov,V-Leko,P/ICCF email/1999/}) 25. Ng5 Qxe5 26. Bxa6 Qxd5 (26... Qd4) 27. Bxb7 Bc6 $11 {Stohl}) (16... Rfe8 17. d5 Qf6 (17... Qg4 18. h3) 18. e5 ) 17. Bd3 Qd7 18. d5 Ba4 19. Bc5 Rfc8 20. Qb4 e6 21. Bd4 exd5 22. Bxg7 Kxg7 23. Qd4+ f6 24. e5 Qe7 25. Re1 Be8 26. h4 Bf7 27. h5 $13 {->,Sherbakov,R-Daniliuk, S/RUS-ch Elista/1995/}) (15... h6) 16. e5 Bh6 17. d5 Qxd5 $5 (17... Nxd5 18. Bc4 Rd8 19. Rd1 Qc6 20. Qb3 e6 21. Bd6 $44 {|^,Cebalo,M-Sale,S/Bled op/1995/}) 18. Bxe7 Re8 $13) (14. Ne5 f6 15. Nc4 (15. Nd3 Qf7 16. d5 f5 17. Nc5 $2 fxe4 18. d6 Rd8 $1 19. Nxe4 Bf5 20. Bd3 Bxe4 21. Bxe4 exd6 22. f4 d5 23. Bc2 Nc4 $19 {Shirov,A-Leko,P/Dortmund/1998/}) 15... Nxc4 16. Ra1 Nb2 17. Rxa2 Nxd1 18. Bc4+ Kh8 19. Rxd1 a6 $5 (19... Rd8 20. Bxe7 Re8 21. Bc5 Rxe4 22. Rxa7 Rxa7 23. Bxa7 Bf8 24. f3 Re3 $1 25. d5 Rc3 26. Bb5 Rb3 $11 {Lagunow}) 20. f3 Re8 21. Bb5 Be6 $1 22. d5 Bxd5 23. Rxd5 axb5 $11) 14... f5 $5 $132 (14... Bd7 15. Ra1 Qe6 16. Bd3 Nc4 (16... f6 $6 17. Bc5 $1 Rfc8 18. d5 Qf7 19. Bxb6 axb6 20. Rxa8 Rxa8 21. Qb3 $16 {[%csl Rb6,Rb7,Gd5,Ge4,Re7] Gelfand,B-Tseitlin,Ma/Tel Aviv/1999 75/423 }) 17. Rb1 (17. d5 Qb6 18. Bxe7) 17... b5 18. d5 Qf6 19. Bxc4 bxc4 20. e5 Qf4 21. Bxe7) (14... Qe6) 15. e5 Re8) 13... Nb6 14. Ra1 $146 (14. h3 Bd7 (14... f5 {text}) 15. Ra1 Qe6 16. Bd3 Rfd8 17. Qe2 Be8 18. Be3 Qd7 19. Ra5 Na4 20. Qd2 a6 $15 {Chernin,A-Leko,P/HUN-ch Budapest/1997/}) 14... Qb2 $1 (14... Qe6 15. Qb1 $1 {See above, with Ré1 instead of Bb4.} (15. Bd3 $6 Qd6 $1 {[%csl Rd4][%cal Rc8g4]}) 15... Nc4 (15... f5 $6 16. Ng5 Qd7 (16... Qf6 17. e5 Qc6 $8 18. Bf3 Qc4 19. Rc1 Qxd4 20. Qa2+ e6 21. Be3 Qxe5 22. Bxb6) 17. Ba5 (17. Qb3+ e6 18. Bb4) 17... Bf6 (17... Bxd4 18. Rd1) 18. Nxh7 Kxh7 19. Bxb6) (15... Bd7 16. d5 $36 (16. Ra5 $5 $44)) (15... Qd6 16. h3 $1 {Leko} (16. Bb4 Qd8 17. h3 Bd7 18. Ba5 h6 (18... Bc6) 19. Ra3 f5 20. Bd3 fxe4 $2 (20... e6) 21. Bxe4 $16 Bf5 22. Bxf5 Rxf5 $2 (22... gxf5) 23. Bxb6 axb6 24. Qa2+ {1-0 Samusenko, A-Kazancev,A/Voronezh 2002}) (16. Rd1 Bg4) (16. Ra5 Bg4) 16... Bd7 (16... Bxd4 $2 17. Nxd4 Qxd4 18. Be3) 17. Bb4) 16. Bc3 $1 (16. Bg5 b5 17. Qxb5 Nd6 18. Qb4 h6 {Leko}) 16... Nd6 17. Bd3 (17. e5)) 15. h3 f5 $6 (15... Bd7 16. Bd3 (16. Ba5 Rac8 $5 (16... Bb5 17. Rb1 Bxe2 18. Rxe2 Qa3 19. Bb4 $16) (16... Rfc8 17. Qd3 $44 (17. Bd3 Bxd4)) 17. Rb1 Qc2) (16. Bg5) 16... Rfc8 (16... Bxd4 $2 17. Rb1 Qa3 18. Bb4) 17. Re2 Bb5 (17... Nc4 18. Rb1 Qa3 19. Bb4 Qa4 20. Rc2) (17... Bxd4 18. Rb1 Ba4 19. Rxb2 (19. Qe1 $2 Qa3) 19... Bxd1 20. Nxd4 Bxe2 (20... Rd8 21. Be3 e5 22. Red2 exd4 23. Bg5) 21. Nxe2 (21. Bxe2 Nc4) 21... Nc4 (21... Na4) 22. Bxc4 Rxc4 23. Rxb7 Rxe4) 18. Ba5 (18. Rb1 Ba4 $1 19. Qe1 Qa3 $15) 18... Qxa1 19. Qxa1 Bxd3 $44 20. Re1 (20. Re3 Bh6 $1) 20... e6 21. Qa3 Ba6) 16. Rb1 $6 (16. Bd3 $142 $1 {[%csl Rb2][%cal Re4f5,Re1e2]} fxe4 (16... Bd7 17. exf5 ( 17. Re2 fxe4 (17... Bxd4 $2 18. Rb1 Ba4 19. Qe1 Qa3 20. Rxb6 $1 Qxd3 (20... Bxb6 21. Bc4+ Kh8 22. Bb4 $18) 21. Rb4 $16) (17... Bb5 18. Rb1) 18. Ba5 Qxa1 19. Qxa1 exd3 20. Rxe7 $36) (17. Bc2) 17... Bxf5 18. Bxf5 Rxf5 19. Rxe7 $40 Rxf3 (19... Nd5 20. Rb1 Qa3 (20... Qxb1 21. Rxg7+) 21. Rexb7) (19... Rf7 20. Rxf7 Kxf7 21. Ba5) 20. gxf3 $16 Qxd4 21. Rb1) (16... Re8 17. Ba5 (17. exf5)) ( 16... Kh8 17. exf5 Bxf5 18. Bxf5 Rxf5 19. Rxe7 $36 {Leko}) 17. Bxe4 Qb5 (17... Bf5 18. Bxf5 {above} (18. Bxb7 $6 Rad8 $132 19. Bg5 Bxd4 20. Nxd4 Rxd4 21. Qe2 Qxe2 22. Rxe2 Rd7)) (17... Rf6) 18. Ra5 Qc4 (18... Qe8 19. Bb4 Rf6 20. Bc5 Kh8 21. Qb3 Qd8 22. Ng5 Nc4 23. Ra6 $1 (23. Ra2 $1 Nd6 24. Bxd6 exd6 25. Nf7+ Rxf7 26. Qxf7) 23... Qg8 (23... Nd2 24. Nf7+) 24. Bxb7 Rxa6 25. Bxa8 h6 26. Bb7 Bxb7 27. Qxb7 Rf6 28. Nf3 $18) (18... Qb2 19. Re2) 19. Rc5 (19. Bc2 $5 $36) 19... Qf7 20. Rc7 $44 Bf6 (20... Nd5 21. Bxd5 Qxd5 22. Rexe7 $16) 21. Ng5 $1 $40 Qe8 (21... Bxg5 22. Bxg5 Qxf2+ 23. Kh2 e6 24. Rxh7 $1 $18)) (16. e5 Be6 17. Bg5 Rfe8) 16... Qa2 17. Qc1 $6 {[%cal Rb1b6,Re2c4]} (17. Bd3 fxe4 18. Bxe4 Qf7 $13) (17. Ra1 $142 $1 Qb2 (17... Qe6 18. Ng5 $16) 18. Bd3 $36) 17... Kh8 (17... Be6 18. Ra1 (18. Ng5 Rfc8 $17) (18. d5 $2 Rac8 $19) 18... Rfc8 19. Bc3 Qb3 20. Ra3 Rxc3 21. Qxc3 Qxc3 22. Rxc3 fxe4 23. Ne5 $13) (17... Qf7 $6 18. Ng5 Qf6 19. e5 Qc6 20. Qa3 $1 $40 {/\} h6 21. Rec1 Qa4 22. Bc4+ Kh8 23. Nf7+ Kh7 24. Qxa4 Nxa4 25. Bb4 $16) (17... fxe4 $6 18. Rxb6 Qf7 19. Bc4 e6 20. Rb3 exf3 21. Rxf3 $36 Qe7 22. Rxf8+ Qxf8 23. d5 e5 (23... exd5 $2 24. Bxd5+ Kh8 25. Bb4 Qd8 26. Bc3) 24. d6+ Kh8 25. Qa3 Bd7 26. Bd5 a5 27. Bxb7 Rb8 28. Bd5 a4 29. Bc3 $16) 18. Ra1 Qg8 $1 {[%cal Ga2g8] "This move is practically forced, the exclamation mark is for the artistic impression" (Stohl)} 19. Ba5 (19. Bd3 Be6 $1 (19... Bd7 20. Qc5 {Leko}) (19... fxe4 20. Bxe4 Nc4 21. Bg5) 20. Qc7 (20. d5 $2 Rfc8 { /\fe4-/+}) (20. exf5 Bxf5 (20... gxf5) 21. Bxf5 Rxf5 22. Rxe7 Rf7 $11) 20... fxe4 (20... Bc4 21. Bxc4 Nxc4 22. Bg5) 21. Bxe4 Bd5 22. Bxd5 Nxd5 23. Qxb7 Rfb8 24. Qd7 Rd8 25. Qg4 Rd6 $14 {Leko} 26. Ng5 (26. Ne5)) (19. e5 Be6 $11) (19. exf5 Bxf5 20. Qc7 Be4 $1 (20... Qd5) 21. Qxe7 Bxf3 22. Bxf3 Bxd4 23. Rad1 Rf7) 19... fxe4 (19... Be6 20. Bxb6 axb6 21. Rxa8 Rxa8 22. Bd3 $44 {[%csl Rb6,Rb7, Re7]}) 20. Bxb6 exf3 21. Bxf3 (21. Bc4 $2 e6) 21... Bxh3 $1 {A home-made move.} (21... Rxf3 $2 22. gxf3 Bxh3 23. Rxa7 Rxa7 24. Bxa7 $16 Qd5 (24... Bf6 25. Bc5) 25. Rxe7 Qxf3 26. Re8+ Bf8 27. Qg5 $16) 22. Rxa7 (22. gxh3 $2 Rxf3 $19) (22. Bxa7 Be6 (22... Rxf3 23. gxf3 Qd5 24. Qe3 Rf8 25. Bc5 $14) (22... Rac8 23. Qe3 (23. Qa3 Be6) 23... Bd7 24. Bxb7 (24. Qxe7 Bc6) 24... Rc7 25. Bf3 $14) (22... Qf7 23. Qe3) 23. Qc7 Bd5 24. Bxd5 Qxd5 25. Rxe7 Rxa7 26. Rxa7 Qxd4 27. Ra3 Qxf2+ 28. Kh2 Qd4 $132) (22. Bxb7 Rab8 23. Rxa7 Rxb7 $1 24. Rxb7 Qd5 25. gxh3 Qxb7 26. Bc5 Bf6 $11) 22... Bxg2 $1 {Still in the preparation.} (22... Rxa7 23. Bxa7 Qf7 (23... e6) 24. Qe3 (24. Bc5 $2 Bxg2 $1 25. Bxg2 Qxf2+ 26. Kh1 Rf5 $19) 24... e5 25. dxe5 Be6) 23. Kxg2 (23. Bxg2 $2 Rxa7 24. Bxa7 Qa2 $1 $17 {threat on a7/f2, an echo--one might have expected it from the name of the of the black player-- of the threat on b6/f3 of the 23rd move of the text.} 25. Bb6 Qxf2+ 26. Kh1 (26. Kh2 Qh4+ 27. Kg1 Bh6) 26... Bh6 $5 (26... Qh4+ 27. Kg1 Bh6 { ci-dessous}) 27. Qc3 (27. Qxh6 Qxe1+ 28. Kh2 Rf5) (27. Qa1 Qh4+ 28. Kg1 Bf4) ( 27. Qd1 Rf4 (27... Qh4+ 28. Kg1 Bf4) 28. Bh3 Rh4) 27... Bd2 28. d5+ Bxc3 29. Bxf2 Bxe1 (29... Rxf2 30. Rxe7 $132 {Leko} b5 {Stohl gives - + !} 31. Rb7 b4 32. d6 Rd2 33. d7 Bf6 $15 34. Kg1 Be7 35. Kf1 h5 36. Be4) 30. Bxe1 Kg7 $17 { Leko}) (23. Rxa8 Bxf3 24. Rxf8 Qxf8 25. Qc7 $1 Qf5 $44 {Leko} (25... Bc6 {Stohl } 26. Rxe7 (26. Qg3 Bf6 (26... h6 27. Bc5 Qf5 28. Bxe7 Qh5 29. Qh2 Qg4+ 30. Qg3 Qxd4)) (26. d5 Bxd5 27. Rxe7 h5 (27... Qf3 $2 28. Re8+ Bf8 29. Bd4+ Kg8 30. Qg7#)) 26... Qf3 27. Qb8+ Bf8 28. Kf1 $2 (28. Qe5+) 28... Bb5+ 29. Kg1 (29. Ke1 Qc3+ 30. Kd1 Qb3+) 29... Qd1+ 30. Kh2 Qh5+) (25... h6 26. Rxe7 Bc6) 26. Qb8+ Bf8 27. Bc5 (27. Qe5+ Qxe5 28. Rxe5 Kg7) 27... Qg4+ (27... Kg8 28. Bxe7 Qg4+ 29. Qg3) 28. Qg3 Qh5 29. Qe5+ Qxe5 30. Rxe5 $14) 23... Qb3 24. Qd1 $8 (24. Re3 $2 Qxb6 25. Rxb7 Qxd4 $17 26. Qc7 (26. Rexe7 $2 Rxf3 $1 (26... Ra2 27. Qe1 Qf4) 27. Kxf3 Rf8+ 28. Ke2 (28. Rf7 Rxf7+ 29. Rxf7 Qd5+) 28... Rxf2+ (28... Qxf2+) 29. Ke1 Qh4 $19) (26. Rbxe7 Ra1) 26... Rf7) 24... Qxb6 25. Rxb7 Qf6 (25... Qxd4 26. Rexe7 Qxd1 27. Bxd1 Rg8 28. Bb3 Rae8 $1 29. Red7 Rd8 30. Rdc7 Rc8 31. Bxg8 Rxc7 32. Rxc7 Kxg8 $11) 26. Rexe7 Ra1 $1 27. Rxg7 $8 (27. Qe2 $2 Qh4 $1 28. Rf7 Qh1+ 29. Kg3 Rg1+ 30. Kf4 Qh4+ 31. Bg4 (31. Ke3 Qxd4#) 31... Bh6+ 32. Ke5 Rxf7 33. Rxf7 Rxg4 $19) (27. Qxa1 $2 Qxf3+ 28. Kh2 Qxf2+ 29. Kh1 Qh4+ 30. Kg1 (30. Kg2 Rf2+) 30... Bxd4+) 27... Rxd1 (27... Qg5+ 28. Bg4 $1 Qd5+ (28... Rxf2+ 29. Kxf2) 29. Kg3 Qd6+ 30. Kh3 Ra3+ 31. f3 $18) 28. Rxh7+ Kg8 29. Bd5+ Rf7 30. Rbxf7 (30. Bxf7+ $6 Kxh7 31. Bb3+ Kh6 32. Bxd1 Qxd4 33. Bf3 g5 34. Rb3 g4 35. Bxg4 $5 Qxg4+ 36. Rg3 $11) 30... Qg5+ 31. Kh3 Qxd5 (31... Rd3+ 32. f3 $11 (32. Kh2 $11)) 32. Rhg7+ 1/2-1/2