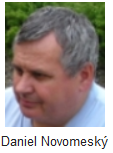 Since Daniel doesn't solve many of the helpmates I give him, I gave him a helpmate #6 tonight (and a helpmate #6.5 by the same author). I added a helpmate #3 particularly devious.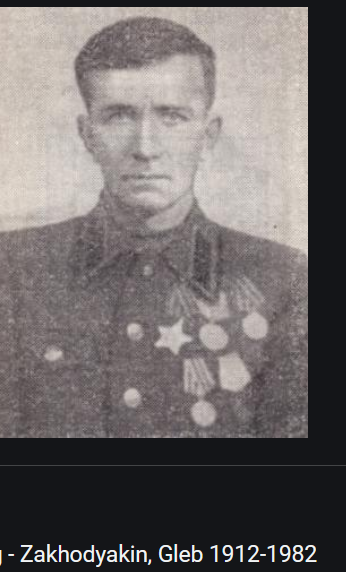 Knowing his spirit of contradiction, he is capable of starting with those ! During the dinner, the pedagogical concern (preparation for the world solution contest at the end of the month, organised by the world champion Michel Caillaud, who honoured us with his presence this evening, and hosted in our premises: a great premiere) led me to present a (fairly easy) non-fairy selfmate (6#), the weak point of the Saint Lazarists. If they didn't like it, I promised never to show them any more selfmates.
A Knight as strong as a Queen? Yes, with the help of a colleague, if the Queen cannot centralise. Then another feat by both Knights. Finally a stalemate from another planet.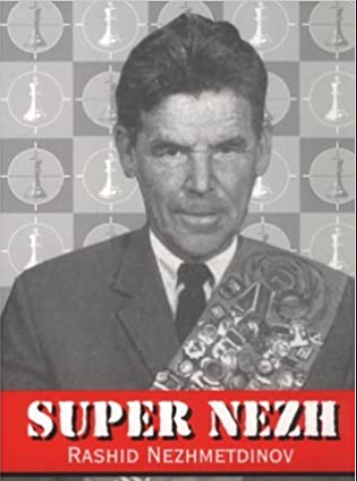 A small combination of Karpov's future coach. Despite the material equality, he shows that the black position is a nightmare.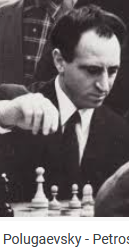 The game of the day is the most memorable of this great Tartar player whose client was none other than... Tal: three wins out of four as far as I know! He didn't need to know Shirov's future motto ("fire on board") to behave like a recidivist arsonist. An excellent test: if this game bores you, I advise you to retrain in... I don't know. Checkers, bridge, backgammon: all boring. Poker: only for thieves. Maybe Go is the only one left. But you'll have to go through the tea ceremony. I prefer rum.
Master's diagrams
[Event "h#6 2 sol"] [Site "?"] [Date "2002.??.??"] [Round "?"] [White "Novomesky, D."] [Black "3016.00"] [Result "1-0"] [SetUp "1"] [FEN "5q2/2B5/8/5n2/8/4n3/5K1k/8 b - - 0 1"] [PlyCount "0"] [EventDate "2002.??.??"] [SourceDate "2010.01.01"] 1-0 [Event "h#6,5 2 sol"] [Site "?"] [Date "2001.??.??"] [Round "?"] [White "Novomesky, D."] [Black "0343.00"] [Result "1-0"] [SetUp "1"] [FEN "2b5/7k/8/4n3/2r5/KB6/8/8 w - - 0 1"] [PlyCount "1"] [EventDate "2001.??.??"] [SourceDate "2010.01.01"] 1. -- 1-0 [Event "h#3 2 sol"] [Site "?"] [Date "2004.??.??"] [Round "?"] [White "Archakov, V & Zalokotsky R"] [Black "3674.03"] [Result "1-0"] [SetUp "1"] [FEN "8/8/8/b6p/K4B2/4pbNr/3qp3/3k1r1n b - - 0 1"] [PlyCount "1"] [EventDate "2004.??.??"] [SourceDate "2010.01.01"] 1... -- 1-0 [Event "s#6"] [Site "?"] [Date "2000.??.??"] [Round "?"] [White "Azhusin, A."] [Black "1122.13"] [Result "0-1"] [SetUp "1"] [FEN "N3Q3/3p4/1Rpk4/B7/BpK1P3/8/1N6/8 w - - 0 1"] [PlyCount "1"] [EventDate "2000.??.??"] [SourceDate "2010.01.01"] 1. -- 0-1 [Event "?"] [Site "?"] [Date "1957.??.??"] [Round "?"] [White "Yakimtchik, V."] [Black "=0005.01e3h5"] [Result "1/2-1/2"] [SetUp "1"] [FEN "8/7N/3N4/7k/8/4K3/1n5p/8 w - - 0 1"] [PlyCount "13"] [EventDate "1957.??.??"] [SourceDate "2010.01.01"] {It seems difficult to recuperate the black pawn, doesn't it ?} 1. Ne4 $8 (1. Nf5 $2 Kg4 $8 2. Nf6+ (2. Nh6+ Kg3 3. Nf5+ Kg2 4. Nh4+ Kh3 $8 5. Ng5+ Kg4) 2... Kxf5 $1 3. Ne4 Nd1+ $1 4. Kd4 Kf4 $19) (1. Nf6+ $2 Kg6 $19) 1... Kh4 $1 (1... Kg4 2. Nf2+ $1 (2. Nhf6+ $6 Kh4 3. Nf2 $8 Nd1+ 4. Nxd1 $8 h1=Q 5. Nc3 $3 Qc1+ 6. Kd4 $8 Qd2+ 7. Kc4 $8 $11) 2... Kg3 3. Nh1+ $1 Kg2 4. Nf6 $1 Kxh1 5. Ng4 $1 $11) (1... Nd1+ 2. Kf4 $8 Kh4 3. Ng3 $1 (3. Nhg5 $1 {texte})) 2. Nhg5 $3 {[#]} (2. Nf2 $2 Nd1+ $8 3. Nxd1 h1=Q $8 4. Nf2 (4. Nc3 Qb7) (4. Kd2 Qd5+) 4... Qb7 $1 5. Nf6 Qb6+) 2... Nd1+ (2... Nc4+ 3. Kf4 $1 h1=Q 4. Nf3+ $8) (2... h1=Q 3. Nf3+ $8 Kh3 4. Nf2+ $8) (2... Nd3 3. Nf3+ $1) 3. Kf4 $8 h1=Q 4. Nf3+ $8 Kh3 5. Ng3 $3 {[#] Domination of the Black Queen in a small space.} (5. Neg5+ $2 Kg2 $19) 5... Qg2 6. Ng5+ $8 Kh2 (6... Kh4 7. Nf3+ $8) 7. Nf3+ $8 {Selected in "Endgame magic". Study much appreciated by Balachov.} 1/2-1/2 [Event "?"] [Site "?"] [Date "1961.??.??"] [Round "?"] [White "Zakhodjakin, G."] [Black "+0032.21h2h5"] [Result "1-0"] [SetUp "1"] [FEN "7N/8/7N/1p2b2k/8/2P3P1/7K/8 w - - 0 1"] [PlyCount "15"] [EventDate "1961.??.??"] [SourceDate "2010.01.01"] 1. N6f7 $8 (1. N8f7 $2 Bxc3 $8 2. Kh3 Kg6 $11) 1... Bxg3+ (1... Bxh8 2. Nxh8 $8 ) (1... Bxc3 2. Kh3 $8 Bxh8 3. Nxh8 $8 b4 4. Nf7 $1 (4. g4+ $1 Kg5 5. Nf7+ $8 Kf4 6. Nd6 $8) 4... b3 (4... Kg6 5. Ne5+) 5. g4+ $8 Kg6 6. Ne5+ $8) (1... b4 2. Nxe5) 2. Kxg3 $8 b4 3. Ng6 $3 {[#]} (3. cxb4 $2 {stalemate}) (3. c4 $2 b3 4. Ng6 Kxg6 $8 5. Ne5+ Kf5 $8 6. Nd3 Ke4 $8 7. Nb2 Kd4 $1 8. Kf4 Kc3 $8 9. c5 Kxb2 $8 $11) 3... Kxg6 4. Nh8+ $3 {[#]} (4. cxb4 $2 Kxf7 $8 $11) (4. Ne5+ $2 Kf5 $8 (4... Kf6 $2 5. Ng4+ $8)) 4... Kf5 (4... Kg7 5. cxb4 $8) 5. cxb4 $8 Ke4 6. Ng6 $8 Kd4 7. Nf4 $8 Kc4 8. Nd3 $8 1-0 [Event "?"] [Site "?"] [Date "1964.??.??"] [Round "?"] [White "Pogossians, E."] [Black "=0341.23c1b6"] [Result "1/2-1/2"] [SetUp "1"] [FEN "8/8/1k5P/3p3b/8/pp1r4/2NP4/2KB4 w - - 0 1"] [PlyCount "16"] [EventDate "1964.??.??"] [SourceDate "2010.01.01"] 1. h7 $8 (1. Bxh5 $2 Rh3 $1 2. Nxa3 Rxh5 3. Kb2 Rh3 (3... Rxh6 4. Kxb3 Kc5) 4. h7 Kc5 $19) 1... b2+ (1... Bxd1 2. h8=Q $8) 2. Kb1 Rb3 (2... Rxd2 3. Bxh5 $11) (2... Bxd1 $6 3. h8=Q Bxc2+ 4. Kxc2) 3. Nxa3 $8 (3. h8=Q $2 a2+ $8 4. Kxa2 b1=Q#) 3... Bg6+ 4. d3 $3 {[#]} (4. Bc2 $2 Bxh7 $1 5. Bxh7 Rxa3 $8 $19) (4. Ka2 $2 Rxa3+) 4... Bxd3+ (4... Rxd3 5. Bc2 $8 Bxh7 6. Bxd3 $8 Bxd3+ 7. Kxb2 Kc5 8. Kc3 Bh7 9. Kb3 $1 d4 10. Nc2 $1 $11) 5. Ka2 $8 (5. Bc2 $2 Bxh7) 5... Rxa3+ 6. Kxa3 $8 (6. Kxb2 $2 Ra8 $8) 6... b1=N+ (6... b1=Q 7. h8=Q $8 Qxd1 8. Qd8+ $1 (8. Qb8+ $1) 8... Kc5 9. Qf8+ Kc6 10. Qa8+ (10. Qf6+ Kb5 11. Qb2+ $8 Kc5 12. Qf2+ $8 Kc4 13. Qa2+ $8) 10... Kd6 11. Qd8+ Ke5 12. Qe7+ Kd4 13. Qf6+) 7. Kb4 $8 Bxh7 8. Bc2 $3 {[#]} Bxc2 {Stalemate.} (8... Be4 9. Bxe4 $8 dxe4 10. Kc4 $8 Nd2+ 11. Kd4 $8 Kc6 12. Ke3 $8 $11) 1/2-1/2 [Event "URS-ch17"] [Site "Moscow"] [Date "1949.??.??"] [Round "?"] [White "Furman, S."] [Black "Smyslov, V."] [Result "1-0"] [ECO "D85"] [PlyCount "109"] [EventDate "1949.??.??"] [EventType "tourn"] [EventRounds "19"] [EventCountry "URS"] [SourceDate "2010.01.01"] 1. d4 Nf6 2. c4 g6 3. Nc3 d5 4. cxd5 Nxd5 5. e4 Nxc3 6. bxc3 c5 7. Bc4 cxd4 8. cxd4 Bg7 9. Ne2 Nc6 10. Be3 O-O 11. O-O b6 12. Rc1 Bb7 13. Bb5 Rc8 14. Qa4 Na5 15. d5 Qd6 16. Bd2 Rxc1 17. Rxc1 f5 18. Bd7 Qe5 19. Bc3 Qxe4 20. Be6+ Kh8 21. Bxg7+ Kxg7 22. Qa3 Qh4 23. Rc7 Kh8 24. Rxe7 Qf6 25. Rc7 Ba6 (25... Re8) 26. Nf4 $1 Qa1+ 27. Rc1 Qg7 28. Rc3 Re8 $2 (28... Qf6 29. Qc1 Nc4 30. h3) (28... Rd8 29. Qb2 Nc4 (29... h6 $2 30. Rc7) 30. Nxg6+ $1 Qxg6 31. Rxc4+) 29. Qb2 $3 {[#]No the only winning move, but certainly the most conclusive.} (29. Qc1 g5) (29. d6 Bc4 30. Qc1 (30. Rxc4 Nxc4 31. Bxc4 Qd4 32. Bf1)) 29... Nc4 (29... h6 30. Rc7 $1) (29... g5 30. Ng6+ hxg6 31. Rh3#) (29... Qf6 30. Nxg6+ Kg7 31. Ne5) 30. Nxg6+ $1 Qxg6 31. Rxc4+ Qg7 32. Qxg7+ (32. Rc3 $6 Bc8 $1) 32... Kxg7 33. Rc7+ ( 33. Ra4) 33... Kf6 34. f4 Bd3 (34... Re7 35. Rxe7 Kxe7 36. Bxf5) 35. Rxa7 { Even a future world champion, who is already an excellent finalist, cannot do much with two pawns less.} Be4 36. h3 h5 37. Ra6 Rb8 38. g3 Ke7 39. a4 Bd3 40. Ra7+ Kd6 41. Kf2 Be4 42. Ke3 Bxd5 43. Bxf5 Kc5 44. Bg6 h4 45. gxh4 b5 46. axb5 Rxb5 47. f5 Rb4 48. h5 Re4+ 49. Kf2 Kd6 50. h6 Rh4 51. h7 Rxh3 52. Rg7 Ke5 53. Rg8 Rh2+ 54. Kg3 Rg2+ 55. Kh3 1-0 [Event "RSFSR"] [Site "?"] [Date "1958.??.??"] [Round "?"] [White "Polugaevsky, L."] [Black "Nezhmetdinov, R."] [Result "0-1"] [ECO "A53"] [PlyCount "66"] [EventDate "1958.??.??"] [SourceDate "2010.01.01"] 1. d4 Nf6 2. c4 d6 3. Nc3 e5 4. e4 (4. dxe5 $11) (4. Nf3) 4... exd4 5. Qxd4 Nc6 6. Qd2 g6 7. b3 Bg7 8. Bb2 O-O 9. Bd3 Ng4 $1 10. Nge2 (10. Nf3 Nge5 11. Be2 Nxf3+ 12. Bxf3 Nd4 13. Bd1 f5 $15) (10. f4 Bd4 (10... f5) 11. Nd1 Qf6 $15) (10. h3 Nge5 11. Bc2 Nd4 $1) (10. Nd5 Nge5 11. Be2) 10... Qh4 (10... Nge5 11. Bc2) 11. Ng3 (11. g3 Qf6 (11... Qh3 12. Nf4 Qh6 13. f3 Nge5 14. Be2 f5 15. O-O fxe4 16. Nxe4 Bf5 17. Rae1 Rf7 $11) (11... Qh6 12. Qxh6 Nxh6) 12. O-O Qf3 (12... Nge5 13. f4 Nxd3 14. Qxd3 Bh3) 13. Nf4 $1 Nd4 (13... Bd4 $6 14. Ncd5 Bb6 15. Nxb6) (13... Bxc3 14. Bxc3 Nge5 15. Be2 Qxe4 16. f3 Qf5 17. Nd5) (13... Re8 $2 14. Be2 Bxc3 15. Bxc3 Qxe4 16. Rae1 $18) 14. Ncd5 c5 15. Ne7+ Kh8) (11. Nd1 $2 Nxh2) 11... Nge5 (11... Bd4 12. Nd1) (11... Nxh2 12. Kd1 (12. Nd5 Bxb2 13. Qxb2 Ne5 14. O-O-O) (12. Nb5) 12... Bg4+ (12... Nb4) 13. Be2 Bxe2+ 14. Qxe2 (14. Ncxe2 Bxb2 15. Qxb2 Ne5 16. Qd4) (14. Ngxe2 Rae8) 14... f5 15. exf5 (15. Nf1 Nd4 16. Qe3 Qg4+) 15... gxf5 16. Qd2 Rae8 17. Nge2 f4 18. f3 Rf7 19. a3 Qh6 ( 19... Re6 20. Kc2 Qf2 21. Ne4 Qxg2 22. Rag1 Qxf3) 20. Kc2 Qg6+ 21. Qd3 Qxg2 ( 21... Rxe2+ 22. Nxe2 Qxd3+ 23. Kxd3 Bxb2 24. Ra2) (21... Bxc3 22. Qxg6+ hxg6 23. Nxc3 Nd4+ 24. Kd3 Nxb3 25. Nd5) 22. Rag1 Qxf3 23. Rxh2 Qxd3+ 24. Kxd3 f3) ( 11... f5 12. exf5 Re8+ 13. Nce2) 12. O-O $6 (12. Bc2 Nd4 $1 (12... Bh6 13. Qd1) 13. Bd1 f5) (12. Be2 Nd4 (12... Bh6 13. Qd1 f5) 13. Rd1 Be6 (13... Nxe2 14. Ngxe2 {(on Ncxe2 follow ...Nd3+)} f5) (13... Bh3) 14. Qxd4 Nxc4 $1 15. Bxc4 Bxd4 16. Rxd4 Bxc4 17. Rxc4 (17. bxc4 f5) 17... c6 18. O-O Qe7 19. Rd1 Rad8) 12... f5 (12... Ng4 $1 {(return)} 13. h3 Nxf2 14. Rxf2 $8 (14. Qxf2 $2 Bd4 15. Qxd4 Nxd4 16. Nd5 c5 $19 17. Nf6+ {(ou Ce2 Cxe2+ et ...f5)} Kh8 18. Ne2 Bxh3) (14. Kxf2 $2 Bd4+) 14... Qxg3 15. Ne2 Qh4 16. Bxg7 Kxg7 17. Raf1 Ne5 18. Rf4 Qe7 $17 ) 13. f3 (13. f4 $2 Ng4 14. h3 Bd4+ 15. Kh1 Qxg3 16. hxg4 Qh4#) 13... Bh6 14. Qd1 f4 (14... Be3+ 15. Kh1 f4 16. Nge2 Bf2 $1 (16... a5 17. Nd5 Rf7 18. Bc2) 17. Ng1 Bg3 18. h3 Nd4 (18... Be6 19. a3 a5 20. Bc2 Rae8) (18... Nb4) 19. Nd5 Ne6 $1 20. Bc2 c6 21. Nc3 (21. Nc7 Ng5 $3) 21... Ng5 22. Qe2 Be6 23. Rad1 Rad8 24. Na4) (14... Be6 15. Re1 Nxd3 16. Qxd3 Ne5) 15. Nge2 g5 16. Nd5 g4 17. g3 $1 (17. Nxc7 g3 18. h3 Bxh3) 17... fxg3 $1 (17... Qh3 $1 18. Nexf4 Bxf4 19. Nxf4 Rxf4 20. gxf4 g3 21. hxg3 Qxg3+ 22. Kh1 Qh4+ 23. Kg1 Bh3 $1 24. Qe1 (24. Rf2 Qg3+ 25. Kh1 Qxf2) 24... Qxe1 25. Rfxe1 Nxd3 $17) (17... Qd8 $1 18. gxf4 (18. fxg4 f3 19. Nef4 Bxg4) 18... Nxf3+ 19. Kf2 $6 (19. Kh1 Qh4 20. Rxf3 gxf3 21. Qg1+ Bg4 22. Ne3 Bg7 $1 23. Bxg7 Kxg7 24. Nxg4 fxe2 25. Bxe2 Rae8) (19. Kg2 Qh4 20. Rh1 Qh3+ 21. Kf2 Nh4) 19... Qh4+ $1 (19... Nce5 $1 20. Bc2 c6) 20. Ke3 Qh3 21. Rf2 Ne1+ $3 {[#]} (21... Nfe5+ 22. Ng3) (21... Nh4+ 22. Kd2) (21... Nxh2+ 22. Kd2 Nf3+ {(not ...g3 Qg1!)} 23. Kc2) (21... Nce5 $1 22. Qf1 Qh4) 22. Ng3 Rxf4 $1 ( 22... Ng2+ 23. Rxg2 Qxg2) 23. Nxf4 Bxf4+ 24. Ke2 (24. Rxf4 Ng2+) (24. Kxf4 Qh6# ) 24... Nf3) 18. hxg3 Qh3 19. f4 Be6 $3 {[#]Development first...} (19... Nf3+ 20. Kf2 Qh2+ 21. Ke3) 20. Bc2 $6 (20. Bc1 Nd4 (20... Bxd5) (20... Nf3+ 21. Kf2 Qh2+ 22. Ke3 Bg7 23. Rh1 Qg2 24. e5 Bf5) 21. Nxd4 Qxg3+ 22. Kh1 Qh3+ 23. Kg1 g3 24. Qe2 Nxd3 (24... Bxd5 25. exd5 Nxd3 26. Qe6+ Qxe6 27. Nxe6) 25. Nxe6 Nf2 26. Rxf2 gxf2+ 27. Qxf2 Qxe6 28. Qg2+ (28. Nxc7 Qxe4) 28... Kf7 (28... Bg7 29. Bb2 Rf7 30. f5) 29. Nxc7 Qd7 (29... Qe7 30. Qh1 Qf6) 30. Qh2 Bg7) (20. fxe5 $2 Bxd5 21. Bc1 (21. Nf4 Qxg3+) 21... Nxe5 22. Bxh6 (22. exd5 Nf3+ 23. Rxf3 gxf3) 22... Nf3+ 23. Kf2 (23. Rxf3 gxf3 24. Qf1 f2+) 23... Qh2+ 24. Ke3 Qxh6+) (20. Nxc7 $6 Bxf4 $1 (20... Rxf4 21. Rxf4 Bxf4) 21. Rxf4 (21. gxf4 g3) 21... Rxf4 22. Bxe5 (22. Nxa8 Rf7 $1 (22... Rf8 23. Nc7 Nf3+ 24. Kf2 Nfe5+ 25. Kg1 $11) 23. Bxe5 Nxe5) (22. Nxe6 Rf3 {Geller} (22... Rf6) 23. Bxe5 (23. Ng5 $2 Rxg3+) (23. Bc2 Rxg3+ 24. Nxg3 Qxg3+ 25. Kf1 Qh2 $1 26. Qe2) 23... Nxe5 24. Bc2 (24. Bb1 Rxg3+ 25. Nxg3 Qxg3+ 26. Kf1 Qh2) (24. Qc1 Rxg3+) 24... Rxg3+ 25. Nxg3 Qxg3+ 26. Kf1 Qh2 $1 27. Qd4 (27. Qd5 g3) 27... Re8 (27... Qxc2 28. Rd1) 28. Qf2 Qxf2+ 29. Kxf2 Rxe6) (22. gxf4 $2 g3 23. Nxg3 Qxg3+ 24. Kh1 Nxd3) 22... Nxe5 23. Nxa8 (23. Nxe6 Rf6 24. N6f4 Rxf4) 23... Rf7 (23... Rf3 24. Bc2 Nxc4 25. bxc4 Rxg3+ 26. Nxg3 Qxg3+ 27. Kh1 Qh3+) 24. Bb1 (24. a3 h5 $1 25. Qc1 Nf3+ 26. Kf2 Nd4+ 27. Nf4 Qh2+ 28. Ke3 Nxb3 $19) (24. Bc2 Nf3+ 25. Kf2 Nd4+) (24. Qc1 h6 $1) 24... Nf3+ 25. Kf2 Nd2+ (25... Nd4+ 26. Nf4) (25... Ne5+ 26. Kg1 Nf3+ 27. Kf2) 26. Ke3 Nf1+ 27. Kd4 Nxg3 28. Nc7 (28. Ng1 Rf1) 28... Rxc7 (28... Rf1) 29. Nf4 Qh6 $19) (20. Kf2 Bxd5 $1 (20... Rf7 $2 21. Rh1 Qxh1 22. Qxh1 Nxd3+ 23. Ke3) (20... Bxf4 $2 21. Ndxf4) (20... Qh2+ 21. Ke3 Bxd5) 21. Rh1 (21. Bxe5 Qh2+ 22. Ke3 dxe5 23. cxd5 Nd4 24. Rf2 (24. Qe1 Nf3 25. Rxf3 gxf3 26. Kxf3 exf4 27. gxf4 Bxf4) 24... exf4+ 25. gxf4 Nf5+) 21... Bxf4 $3 22. Rxh3 Be3+ $3 {[#]} ( 22... Bc1+ 23. Kg1) (22... Bxg3+ $2 23. Kg1) 23. Kxe3 (23. Ke1 gxh3 24. Nf4 h2) (23. Kg2 gxh3+ 24. Kxh3 Be6+ 25. Kh4 Rf6 26. g4 Rf3) 23... Rf3+ 24. Kd2 Rxd3+) (20. Bb1 Bxd5 (20... Rf7 21. Kf2 Qh2+ 22. Ke3 Qh5 23. Rh1 Qg6 24. Ng1) 21. Qxd5+ (21. cxd5 Rxf4 $1 (21... Ne7 $2 22. Bxe5 $1 {(on Kf2? Geller proposes ... Rxf4+! but ...Bxf4! is convincing)} dxe5 23. Rf2 Bxf4 24. gxf4 exf4 25. Qf1) (21... Nf3+ 22. Kf2) (21... Bxf4 $1 22. Rxf4 Rxf4 23. dxc6 Raf8 $1 24. gxf4 g3) 22. gxf4 g3 23. Nxg3 Qxg3+ 24. Kh1 Qh3+ 25. Kg1 Kh8) 21... Rf7 22. Kf2 (22. Qe6 Kf8) (22. Bc3 Re8 {(threatens ...Nf3+ tyhen ...Qh2+ or ...Ne7)} 23. Kf2 Qh2+ 24. Ke3 Ne7 25. Qd1 Nf3 26. Kd3 Nf5) (22. Qd1 Raf8 23. Kf2 Bxf4 $3 {[#]} 24. gxf4 Rxf4+ 25. Nxf4 Rxf4+ 26. Kg1 Qg3+ 27. Kh1 Rxf1+ 28. Qxf1 Nf3 $19) 22... Re8 (22... Nf3 23. Qd1) (22... Raf8 23. a3 Ne7) (22... Nb4 $1) 23. Rg1 (23. Qd1 Bxf4 $1) ( 23. Qb5 Qh2+ {(...Nf3 Rg1! resists more)} 24. Ke3 a6 $1 25. Qxb7 Ne7 $1 26. Kd2 Nf5 $1) 23... Nb4 (23... Bg7 24. Bc2 Nb4 25. Qd2 Nf3 26. Qxb4 Nxg1 27. Rxg1 Bxb2 28. Qxb7 $15) 24. Qd4 $8 (24. Qd2 Bxf4 $1 25. Nxf4 Rxf4+ 26. gxf4 Nbd3+ 27. Bxd3 Qf3+) (24. Qd1 Bxf4 $1 25. Nxf4 Rxf4+ 26. gxf4 Nbd3+ 27. Bxd3 Nxd3+ 28. Ke2 Rxe4+ 29. Kd2 Rxf4) 24... Bg7 (24... Bxf4 $2 25. Nxf4 Rxf4+ 26. gxf4) (24... Ref8 $1 25. f5 c5 $1 26. Qxd6 Nf3 $1) 25. Qd1 Ned3+ (25... Nf3 26. Rh1 Qxh1 27. Qxh1 Bxb2 28. Qh5 Ne5 29. a3) 26. Bxd3 Bxb2 27. Rb1 Ba3 28. Ke3 d5 $1 (28... Nxd3 $1 29. Qxd3 {(Rxd3 Fc5!)} Bc5+ 30. Nd4 Rfe7) (28... Rfe7) 29. e5 Rxe5+ $1) (20. Bxe5 Nxe5 $1 (20... dxe5 21. Rf2 Nd4 22. Nxd4 exd4 23. Rg2) ( 20... Bxd5 21. Bxd6) 21. Bc2 (21. Nxc7 Rxf4 $1 (21... Bxf4 $1 22. Rxf4 Rxf4 23. Nxa8 Rf7) 22. gxf4 (22. Nxf4 Qxg3+ 23. Kh1 Bxf4) (22. Rxf4 Bxf4 23. Nxf4 Qxg3+ 24. Ng2 Rf8) 22... g3 23. Nxg3 Qxg3+ 24. Kh1 Qh4+ 25. Kg1 Bh3 26. Qe2 Rf8 27. Ne6 (27. fxe5 Be3+ 28. Qxe3 Qg4+) 27... Rf6 (27... Bxe6 28. fxe5 Bf4) 28. f5 Qg3+ 29. Kh1 Bxf1 30. Rxf1 Kh8 $19) 21... Rf7 22. fxe5 $6 (22. Kf2 $8 Qh2+ 23. Ke3 Qg2 24. Rh1) 22... Bxd5 (22... Rf3 23. exd6 Rxg3+) (22... Raf8) 23. Qd3 Raf8 24. Rxf7 Bxf7 (24... Rxf7 25. exd5) 25. exd6 cxd6 26. Nf4 Bxf4 27. gxf4 g3 $1 28. Qd2 Bh5 29. Rf1 Rf6 30. f5 Rh6 31. Qg2 Qh4 32. Bd3 Qg5 $19) 20... Rf7 ( 20... Bxd5 $1 $17 21. cxd5 $1 (21. Qxd5+ Rf7 22. Bc3 (22. Kf2 Qh2+ 23. Ke3 {: see 23rd white move}) (22. a3 Re8 23. Bxe5 Rxe5) (22. Bxe5 dxe5 23. Rf2 Rd8) 22... Re8 23. Bxe5 (23. Kf2 Qh2+ 24. Ke3 Ne7 25. Qe6 Nf5+ 26. exf5 Rxe6 27. fxe6 Rf6) (23. Qd1 Nf3+ 24. Kf2 Qh2+ 25. Ke3 Ne7) 23... Rxe5 24. Qd1 (24. Qd2 Rh5 25. Kf2 Qh2+ 26. Ke1 $8 Ne5) (24. Qd3 Rh5 25. Kf2 Nb4) 24... d5 $1 {DC} ( 24... Rh5 25. Kf2 Qh2+ 26. Ke3 Rh3 27. Qe1 Qg2) (24... Ra5 25. Rf2 Bxf4 $1) 25. cxd5 Bf8 26. Kf2 Rxf4+ $3 (26... Bc5+ 27. Ke1 Bb4+ 28. Kf2) 27. Nxf4 Bc5+ 28. Ke2 Qh2+ 29. Kd3 Qxg3+ 30. Rf3 (30. Kc4 Na5+ 31. Kb5 a6+ 32. Ka4 Nc4 $3 $19) 30... gxf3 31. dxc6 Qxf4 32. cxb7 Qxe4+ 33. Kc3 Qb4+ 34. Kb2 Bd4+ 35. Kb1 f2 $1 (35... Re8 $1 36. Qxf3 Qe1+ 37. Bd1 Qd2) (35... Bxa1 36. Qd8+ Kg7 37. b8=Q Re1+ 38. Bd1 Rxd1+ 39. Qxd1 Qxb8 40. Kxa1 Qf8) 36. Qg4+ Kf7 $19) 21... Rxf4 (21... Bxf4 22. Rxf4 $8 Rxf4 23. dxc6 Nf3+ 24. Kf2 Rf7 25. cxb7 Rb8 26. Ke3) (21... Nb4 22. Bxe5 dxe5 23. Rf2) 22. Nxf4 (22. Rxf4 Bxf4) (22. gxf4 g3 23. Nxg3 Qxg3+ 24. Kh1 Qh3+ 25. Kg1 Kh8 $19) 22... Qxg3+ 23. Kh1 Bxf4 24. Rxf4 Qxf4 25. dxc6 Qh6+ 26. Kg2 (26. Kg1 Nf3+ 27. Kf2 bxc6) 26... Qh3+ 27. Kg1 Nf3+ 28. Kf2 Qh2+ ( 28... bxc6 29. Qh1) 29. Ke3 bxc6 30. Qe2) 21. Kf2 $1 (21. fxe5 Bxd5 22. Bc1 ( 22. Rxf7 Bxf7 23. Bc1 Nxe5) 22... Nxe5) 21... Qh2+ (21... Bxd5 22. Rh1 Be6 23. Rxh3 gxh3 24. Kg1) 22. Ke3 Bxd5 $8 (22... Qh5 $2 23. Rh1 (23. Nxc7 Nxc4+) 23... Qg6 24. Kf2 $18) 23. cxd5 (23. Qxd5 $6 Nb4 $1 (23... Qh3 24. a3) 24. Qd1 $1 { (leaving square d2 free for the wK)} (24. Qd2 $2 Rxf4 $1 (24... Bxf4+ $1 25. Rxf4 (25. gxf4 Qh3+ 26. Kf2 g3+ 27. Nxg3 Rxf4+) (25. Nxf4 Nxc2+) 25... Rxf4 26. Qxb4 Rf3+ 27. Kd2 Qh6+ 28. Nf4 (28. Ke1 Raf8) 28... Rxg3 $19) 25. gxf4 (25. Rxf4 Bxf4+ 26. gxf4 Qh3+) 25... Qh3+ 26. Kf2 g3+ $3 {[#]} (26... Nxc2 27. Qxc2 Bxf4) 27. Nxg3 (27. Ke1 g2 28. Rf2 Nf3+ $1 29. Rxf3 Qxf3 30. Qxb4 Bxf4 $1) (27. Ke3 Ng4+ 28. Kd4 c5+ 29. Kc3 g2+) 27... Bxf4 $3 28. Qxf4 (28. Qxb4 Nd3+ $1 (28... Qxg3+ $1 29. Ke2 Qe3+ 30. Kd1 Nd3 31. Bc1 Qd4) (28... Rf8 $1) 29. Bxd3 Qxg3+ 30. Ke2 Qe3+ 31. Kd1 Qxd3+ 32. Ke1 Qxe4+ 33. Kd1 Qd3+ 34. Ke1 Re8+) 28... Qh2+ 29. Ke1 Ned3+ 30. Bxd3 Nxd3+ 31. Kd1 Nxb2+ 32. Kc1 Nd3+) 24... Qh3 (24... Bxf4+ $2 25. Rxf4 Rxf4 26. gxf4 Qh3+ 27. Kd2) (24... Raf8 25. Rf2 $8 (25. Kd2 Nf3+ 26. Kc1 Rxf4 $1) (25. Bb1 Qh3 {(or ...Bg7 immédiatly or even ...Ng6!)} 26. Kd2 Bg7 27. Rh1 Qg2) 25... Nxc2+ (25... Qh3 26. Kd2 Nf3+ 27. Kc1 Re8) 26. Qxc2 Qh3 27. Kd2 Nf3+ 28. Kd3 (28. Kc1 Re8) 28... Re8) (24... Ng6 25. Kd2 Nxf4 26. gxf4 Bxf4+ 27. Kc3) (24... Bg7 25. a3 $1 (25. fxe5 $4 Rxf1 $1) (25. Bc3 $2 Nxc4+ 26. bxc4 Bxc3) 25... Nxc2+ (25... Nec6 26. Bxg7 Nxc2+) (25... Nf3 26. Bxg7 Nxc2+) 26. Qxc2 Nc6 $14) (24... Nxc2+ 25. Qxc2 Qh3 26. Qd2 (26. Kd2 Nf3+) 26... Re8) (24... Re8 25. a3 (25. Rf2 Qh5) 25... Nxc2+ 26. Qxc2 Qh3) 25. Kd2 Nxc2 $1 (25... Qg2 26. Rh1 Nf3+ 27. Kc1 Bg7 28. Bxg7) 26. Rh1 (26. Qxc2 Nf3+ 27. Kd3 Rxf4 $1 28. Nxf4 {(on Rh1 follow ...Rxe4!!)} Qxg3 29. Qe2 Bxf4) (26. Kxc2 Qg2 27. Bxe5 Qxe4+) 26... Ne3 $3 {[#]} (26... Qg2 27. Qxc2 Nf3+ 28. Ke3) 27. Qb1 (27. Qc1 Bxf4 28. gxf4 N3xc4+) (27. Rxh3 Nxd1 28. Rxh6 Nxb2 29. fxe5 dxe5 30. Kc2 Rd8) (27. Kxe3 Bxf4+ 28. Kd4 Be3+ $1 29. Kxe3 Rf3+ 30. Kd4 Qxh1) 27... N5xc4+ 28. bxc4 Nxc4+ 29. Kd3 Qg2 30. Rxh6 b5 31. Qf1 Nxb2+) (23. exd5 Re8 24. Be4 Rfe7 25. dxc6 Nxc4+ 26. bxc4 Rxe4+ 27. Kd2 Rxe2+ 28. Kc1 Rxb2) 23... Nb4 24. Rh1 $2 (24. Bb1 $1 Qh3 (24... Qg2 25. Bc3 c5 26. a3) (24... Qh5 25. Rh1 Qg6 26. Nd4) (24... Raf8 $6 25. a3 Rxf4 (25... Qh3 26. Kd2) 26. gxf4 Rxf4 27. Nxf4 $1 (27. Rxf4 Bxf4+ 28. Nxf4 Qg3+ 29. Ke2 Qh2+) (27. Kd4 $2 c5+) 27... Qxb2 28. axb4 (28. Qd4 Qxb3+ 29. Ke2 Nc2 $1 30. Bxc2 Qxc2+ 31. Qd2 Qc4+ 32. Ke3 Qb3+ 33. Ke2 Qb5+ 34. Ke1 Bxf4 $17) 28... Qxa1 29. Ke2 Qc3 30. Bd3 $16) 25. Kd2 (25. Rh1 $2 Rxf4) 25... Nf3+ (25... Bg7 26. Rh1 Nf3+ 27. Kc1 Bxb2+ 28. Kxb2 Qg2 29. a3 $14) 26. Kc1 Qxg3 $3 {[#]} 27. Bc3 $1 Bxf4+ 28. Kb2 $8 Qh2 (28... Qg2 29. Bxb4 Be5+ 30. Bc3 Bxc3+ 31. Kxc3 Qh2 32. Kb2 {below}) 29. Rh1 $8 (29. Bxb4 $2 Be5+ 30. Bc3 Bxc3+ 31. Kxc3 Qe5+) 29... Qg2 (29... Qf2 $1 30. Bxb4 Be5+ 31. Bc3 g3 32. Bc2 Bxc3+ 33. Kxc3 g2 34. Rh3 Rg7) 30. Bxb4 Be5+ 31. Bc3 Nd4 32. Re1 (32. Bd3 Nxe2 33. Bxe2 Rf2 34. Re1 Qxe4) 32... Nf3 (32... Nxe2 33. Rxe2 Bxc3+ 34. Kxc3 Qg3+ 35. Bd3) 33. Rf1 $1 (33. Rh1 $11) 33... Bxc3+ (33... Qh2 34. Bc2) ( 33... h5 34. Bxe5) 34. Kxc3 Qh2 35. Kb2 $14 h5 (35... Qe5+ 36. Nc3 b5 37. a3 a5 38. Bd3 Rb8 $8 39. b4 axb4 40. axb4 Qd4 41. Kb3 Qe3 42. Ra2) (35... Raf8 36. Bd3 h5) 36. Bd3 Raf8 37. Rc1 h4 38. Ka3 Rg7 39. Nc3 (39. Ng1) 39... a6 40. Be2 Ne5 41. Rxf8+ Kxf8 42. Qd2 $14) (24. a3 Nxc2+ (24... Qh3 25. axb4 Bxf4+ 26. Nxf4 Rxf4 27. Rxf4 Qxg3+ 28. Ke2) 25. Qxc2 Qh3 (25... Raf8 26. Bxe5 dxe5 27. Rh1 exf4+ 28. Kd3 Qf2 29. Rxh6 Qe3+ 30. Kc4 fxg3 31. Rh4 b5+ 32. Kb4 Rf4 33. Nxf4 Qd4+) 26. Rh1 (26. Bxe5 dxe5 27. Rh1 Rxf4 28. Kd3) 26... Bxf4+ 27. Kd4 Qg2 ) 24... Rxf4 $3 {[#]fire on board, in Tartar style.} 25. Rxh2 (25. Nxf4 Nxc2+ (25... Qxg3+)) (25. gxf4 Bxf4+ 26. Nxf4 (26. Kd4 Qf2+ 27. Kc3 Qc5#) 26... Nxc2+) (25. Bxe5 Rf3+ 26. Kd4 Qf2+ 27. Kc4 Qc5#) 25... Rf3+ 26. Kd4 Bg7 (26... c5+ $1 27. dxc6 b5 $3 {[#]} (27... bxc6 28. Bd3 Bg7 29. Kc3 $8) (27... Bg7 $4 28. cxb7) 28. Bd3 (28. Qd3 Rxd3+ 29. Bxd3 Nf3+ 30. Kc3 Bd2#) 28... Nexc6+ 29. Kc3 Bg7+ 30. Kd2 Rxd3+ 31. Ke1 Rxd1+ 32. Rxd1 Bxb2 33. Rxd6 (33. Nf4 Bc3+ 34. Kf2 Nd4 35. Rh4 Nxa2 36. Rxg4+ Kh8 37. Rh1 Rf8 38. Ke3 Rf7) (33. Rh5 Re8) 33... Ne5 (33... Re8 34. Kd1 Rxe4 35. Rd7 Re7 36. Rxe7 Nxe7 37. Rh4 Nxa2 38. Rxg4+ Bg7 $17) 34. Rh5 Rc8 (34... Rf8 35. Rf5 a5 36. a4) (34... Nxa2) 35. Kd1 (35. Kf1 Nbd3) (35. Rdh6 Nf3+ 36. Kf1 Nxa2) (35. Kf2 Rf8+ 36. Rf5 Nxa2) 35... Nxa2 36. Rd2 Nc3+) (26... c6 $1 27. Bd3 (27. dxc6 $8 {see above}) 27... Bg7 $19 28. Nf4 (28. Kc3 Rxd3+) 28... Nexd3+) (26... Be3+ $2 27. Kc3 a5 (27... Bc5+ 28. Kd2 ) 28. Bd3 $3 {[#]} (28. Ba3 $2 Bc1+) (28. Qh1 $2 Raf8) (28. Nd4 Bxd4+ 29. Kxd4 { (Rh5! threatening to break the network)} c5+ $1 30. dxc6 bxc6 31. Bd3 $1 Rxd3+ 32. Qxd3 Nbxd3 33. Ba3 $14) 28... Bg5 29. Nf4 Bxf4 30. gxf4 Rxd3+ 31. Qxd3 Nexd3 32. a3 $18) (26... a5 $2 27. Rxh6) (26... b5 27. Bd3 $8 c5+ $1 (27... Bg7 28. Kc3 Nexd3+ 29. Nd4 Rxg3 30. Qg1) 28. Kc3 $8 Nexd3 29. Ng1 (29. Rxh6 $2 Nf2+ 30. Kd2 Rd3+ 31. Ke1 Nxd1 32. Rxd1 Nc2+) 29... Bg7+ 30. Kd2 Nxb2 31. Qc1 Rd3+ 32. Ke2 ( 32. Ke1 Rxd5) 32... Rd1 $17) 27. a4 $6 (27. Nc3 Ned3+ $1 (27... Rxg3 28. Nb5 ( 28. Rxh7 Kxh7 29. Qe2 {(Ne2 Rf3)} c5+ 30. dxc6 bxc6 31. Na4 Rc8 32. Qh2+ Rh3) ( 28. Qe2 c5+ 29. dxc6 bxc6) (28. Ne2 Rf3 {see below}) (28. Rh5 Nbd3 { (menace ...b5 ou ...Cxb2 ou ...Cc6+)} 29. Bxd3 Nxd3+ 30. e5 dxe5+ 31. Kc4 Nxb2+ 32. Kb4 Bf8+) 28... a6 (28... Nd7+ 29. e5 dxe5+ 30. Kc4 Nb6+ 31. Kxb4 a5+ 32. Kc5 Nd7+ 33. Kc4 Nb6+ 34. Kc5) 29. a4 (29. Nc3 Nec6+ 30. Kc4 Rxc3+) (29. Nxc7 b5 $1) 29... axb5 (29... Rc8 $1 30. Re2 c5+ 31. dxc6 bxc6 32. Re3 Ned3+) 30. axb5 Na2 $1 (30... Ned3+ $6 31. e5 Rf8) (30... Rf8 $1) 31. Rxa2 (31. b4 Raa3 $1 32. Bxa3 Nc6+ 33. Kc4 Rc3#) (31. b6 Nc6+ $1 32. Kc4 Na5+ 33. Kb5 c6+) 31... Rxa2 32. b6 cxb6 (32... Rxb2 33. bxc7) 33. Re2 b5 $19) (27... a5 $1 28. Rxh7 ( 28. Qxf3 Nxf3+) (28. a3 Ned3+ 29. Kc4 Nxb2+) (28. Rc1 Nd7+ {(or ...c5+)} 29. e5 {(otherwise ...Nb6+ then ...Ra6)} Bxe5+ 30. Kc4 c6 $3 {[#]} 31. Bxh7+ Kg7 $8 32. dxc6 Nb6+ $8 33. Kb5 bxc6+ $8 34. Kxb6 Ra6+ $8 35. Kb7 Rf7+ $8 36. Kb8 d5+ $8 37. Kc8 Ra8#) (28. Bb1 Ned3+ {(or ...Nd7+ as above)} 29. e5 {(otherwise ... Nxb2+)} Bxe5+ 30. Kc4 Nxb2+ 31. Kb5 c6+ 32. Kb6 Rf7) (28. Rb1 Rc8 $1) 28... Kxh7 29. Bb1 (29. Qe2 Rc8) (29. Rc1 c5+) 29... c5+ (29... b5 30. Qxf3 gxf3) ( 29... Raf8) 30. dxc6 bxc6 31. Qxf3 gxf3 $19) (27... c5+ $2 28. dxc6 Ned3+ 29. Kc4) 28. e5 (28. Kc4 Nxb2+ 29. Kxb4 Bxc3+ 30. Ka3 b5 $1 31. b4 a5) 28... Bxe5+ 29. Kc4 Nxb2+ 30. Kxb4 Bxc3+ 31. Ka3 Nxd1 (31... b5 $2 32. Bxh7+ Kg7 33. Rxb2) 32. Rxd1 Rxg3 33. Rdh1 (33. Bxh7+ Kg7) (33. Rxh7 Rg2) 33... Rf8 34. Bxh7+ Kf7 $1 $19 35. Rf1+ (35. Re2 Rf3 36. Re6 Bf6) 35... Kg7 36. Rxf8 Kxf8 37. Bf5 Rg1 38. Rc2 (38. Rf2 Kg7 39. Rf4 g3) (38. Rh7 Bg7 39. Bc8 g3) (38. Be4 Rf1 39. Rg2 Rf4) (38. b4 Bg7) 38... Ba5 39. Ka4 Bb6 40. Bc8 g3 41. Bxb7 Kf7 42. Kb4 Kf6) ( 27. Ng1 Rxg3 $1 (27... Ned3+ 28. e5 (28. Kc4 Nxb2+ 29. Kxb4 Bc3+ 30. Ka3 b5 $1 31. Qd4 (31. b4 a5 32. bxa5 Nc4+ 33. Kb3 Nxa5+ 34. Ka3 Nc4+ 35. Kb3 Ra3#) 31... Bxd4 32. Nxf3 Bc3 $1 33. b4 a5 34. bxa5 Nc4+ 35. Kb3 Bxa1 36. Nd2 $15) 28... Bxe5+ 29. Kc4 Nxb2+ 30. Kxb4 a5+ 31. Kb5 Nxd1 32. Rxd1 Rxg3 33. Rxh7 Rc3 (33... c6+ 34. Kb6 cxd5 (34... Rxg1 35. Rxg1 Bd4+ 36. Kxb7) 35. Kxb7) 34. Bb1 $8 Rc5+ 35. Ka4 Bb2 $1 36. b4 axb4+ 37. Kb3 (37. Kxb4 $2 Ra6 $1) 37... Bc3 $17 38. a4 b5 39. Rh4 bxa4+ 40. Ka2 Rc4 41. Bf5 b3+ 42. Ka3 Bb4+ 43. Kb2 Bc5 44. Ne2 Rb8 45. Rxg4+ Rxg4 46. Bxg4 a3+ 47. Ka1 Kg7 48. Bf3) (27... c5+ 28. dxc6 Ned3+ 29. e5 (29. Kc4 b5+ 30. Kxb5 Rb8+ 31. Ka4 $8 Nxb2+ 32. Ka3 Nxd1 33. Rxd1 Rc3 34. c7 Rxc7 35. Bd3 Nxd3 36. Rxd3 Rc6) 29... Bxe5+ 30. Kc4 (30. Ke4 d5#) 30... b5+ ( 30... d5+ 31. Kb5 bxc6+ 32. Ka5 Bc7+ 33. Ka4 Nxb2+ 34. Kxb4) 31. Kxb5 Rb8+ 32. Ka4 $8 Nxb2+ 33. Ka3 $8 Nc4+) 28. Ne2 (28. Rxh7 Kxh7 29. Ne2 Rf3 $3 30. Ng1 Ned3+) 28... Rf3 29. Ng1 Ned3+ (29... c5+ $1 30. dxc6 Ned3+ 31. Kc4 b5+ 32. Kxb5 Rb8+ 33. Ka4 $8 Nxb2+ 34. Ka3 $8 Nxd1 35. Rxd1 Rc3 36. c7 Rxc7 37. Bd3 Nxd3 38. Rxd3 Rc6 $19 39. b4 Bc3) 30. Kc4 (30. e5 Bxe5+ 31. Kc4 Rf4+ $1 32. Bd4 Rxd4+ 33. Kc3 Nxd5+ 34. Kd2 Bf4+ 35. Ke2 Re8+ 36. Kf1 Ne3+) 30... Nxb2+ 31. Kxb4 Bc3+ 32. Ka3 b5 33. Qd4 (33. b4 a5 34. bxa5 Nc4+) 33... Bxd4 34. Nxf3 Bc3 35. b4 Nc4+ 36. Kb3 Bxa1 37. Ng5 (37. Ne1 a5 38. Bd3 a4+ 39. Kc2 Rf8) (37. Nh4 Be5 38. Rg2 h5) (37. Rg2 Ne3 38. Rg3 h5) 37... g3 $19 38. Rg2 (38. Re2 Rf8) 38... a5 39. bxa5 Rxa5 40. e5 h6 (40... Ra4 41. Bxh7+ Kg7 42. exd6 cxd6 43. Bb1 Kh6) 41. exd6 cxd6 42. Ne6 Be5 43. Kb4 Rxa2 44. Bh7+ Kxh7 45. Rxa2 Ne3 $19) ( 27. a3 $2 b5 $1 28. axb4 Nc6#) (27. Rxh7 Kxh7 (27... c5+ 28. dxc6 bxc6 29. Rxg7+ Kxg7 30. Bd3 Rxd3+ 31. Qxd3 Nbxd3 32. Ba3) 28. Ng1 Rxg3 29. Ne2 Rf3 30. Ng1 Ned3+ 31. Kc4 Nxb2+ 32. Kxb4 Bc3+ (32... Nxd1 33. Rxd1 Rf2) 33. Ka3 b5) ( 27. Nf4 $2 b5 28. Qxf3 Nxf3+ 29. Ke3 Bxb2) (27. Bd3 Nexd3+ (27... Rxd3+) 28. Kc4 Nxb2+ 29. Kxb4 Nxd1 30. Rxd1 Re8 $19) (27. Rf2 c5+ 28. dxc6 Ned3+ 29. Kc4 ( 29. e5 Bxe5+ 30. Kc4 b5+) 29... b5+ 30. Kxb5 Rb8+ 31. Ka4 (31. Ka5 Nxc6+ 32. Ka4 Rb4+) 31... Nxb2+ 32. Ka3 Nxd1 (32... Rxf2 33. c7) (32... Nxc6 $2 33. Qd5+) 33. Bxd1 (33. Rxf3 Nxc2+) 33... Rxf2 $19 (33... Bxa1)) (27. Bc3 $2 b5) 27... c5+ 28. dxc6 bxc6 29. Bd3 Nexd3+ 30. Kc4 (30. e5 Bxe5+ 31. Kc4 d5#) 30... d5+ 31. exd5 cxd5+ (31... Nxb2+ $6 32. Kxb4 Rb8+ 33. Ka5 Nxd1 34. Rxd1 cxd5 $17) 32. Kb5 Rb8+ 33. Ka5 Nc6+ (33... Nc6+ 34. Ka6 Rb6#) 0-1